23 Tips to Build a Direct-to-consumer Brand & Proven Successful Examples
Direct-to-consumer (D2C) enterprises provide people's desire for its simplicity. Consumers can claim to love choice as much as they like; however, analysis paralysis is real. D2C brands can get rid of the hassle of browsing, researching, and selecting from a ton of options, making shopping become effortless practically.
D2C brands can produce, market, as well as deliver their own items without middlemen. This enables them to lower their costs, directly interact with their online consumers, and offer a seamless start for buyer's experience. For customers, the easy process of purchasing is typically a distinguishing factor as they prefer D2C to a traditional store.
In this article, you will be introduced to useful tips to build a direct-to-consumer brand and more than ten proven successful samples.
What is Direct to consumer marketing?
Direct-to-consumer marketing is when an enterprise does marketing directly for its items or services to its customers. This direct relation happens through some methods, including YouTube, social media, podcasts, billboards, TV or magazine advertisements. Selling direct-to-customer are mainly related to D2C or DTC, which means that you are getting your products sold directly to the end-users.
Generating innovative marketing campaigns are necessary for many D2C firms since they use this strategy to be against several big competitors. For instance, Dollar Shave Club is now competing with Glossier's makeup and Gillette razors, and some skincare lines are against famous stores such as Ulta and Sephora.
The benefits of D2C marketing are seen as obvious. Through this direct relation, those firms are creating and developing strong relationships with their own clients with the aim of understanding them and helping you reach appropriate and targeted consumers.
Let's look at the fashion industry. Have you ever thought of buzziest brands now? Like Everlane, Glossier, Reformation, Outdoor Voices, Bonobos or Warby Parker and how about Cuyana, DSTLD, M. Gemi, La Ligne, Mott & Bow, The Arrivals, Bikyni or AYR? In fact, those fashion companies were born to sell online directly to their customers through eCommerce without selling their items at boutiques, department stores or another retailer. Currently, luxury brands are borrowing a similar strategy from the new eCommerce startups by lowering middleman and dealing with wholesale. Sellers ignore any wholesalers, third-party retailers or other kinds of middleman to help distribute their items directly.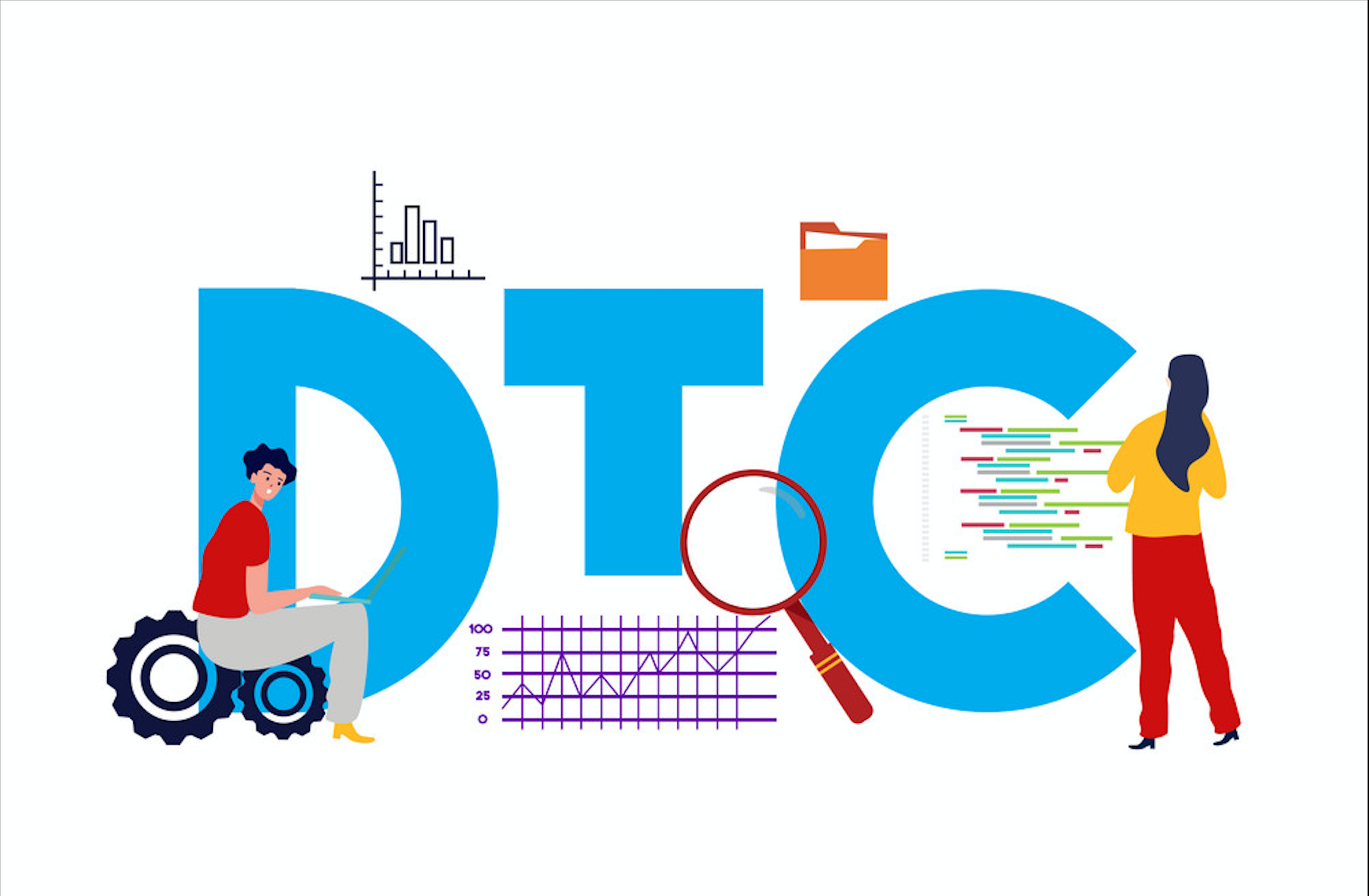 Related posts
Why are brands going direct-to-consumer?
Direct-to-customers brands are interrupting many industries from the beauty and apparel to receive mattresses and pet food. The common thing between those companies is they are digital-first as well as concentrating on their task instead of their own products. In the eCommerce world, those brands will use many digital tools such as social media to help build up loyal audiences which are based on brand authenticity, along with high-quality items. It is known as a kind of experience that customers today find valuable and they will be ready to pay a high price for those products.
Brands are going direct-to-consumer since it brings about huge advantages:
Access and own data
Direct-to-customer marketing makes it become easy to acquire consumer's data to help get a better picture of customers' behavior and generate more and more conversions while still delivering a personal experience. To become hyper-focused on customers' experience, brands are required to own the customer data. In fact, selling DTC empowers you to get first-hand data collected to do that. Take note that emerging marketing technologies aid you in tracking each customer interaction so that you can enhance it. That means you will be able to consist of constant feedback loops of amazing insight to continue in order to innovate on. Data includes psychographics, social profiles, and demographics that enable different brands to tailor, communicate, and target online clients who will be willing to increasing buy from CPGs online.
Control brand image
Direct-to-consumer brands will possess full management of brand images. You will not have to depend on anyone to help present your items. You have the right change to own your relationship with users and nurture it during the time. You are able to deliver your own interactive relationships with customers who are looking for it.
According to a recent study, two-thirds of customers are expecting direct brand connectivity.
Directly interact with customers
Since manufacturers using Direct-to-consumer marketing to interact directly with people who buy their items, brands can enhance the improvements on the offerings that are based on customer feedback, then boosting customer loyalty.
When it comes to direct customer relationships, you will not need to depend on retail partners to get your brand protected and promoted. Creating a direct relationship with the end-users facilitates you to provide good support and service after selling. Furthermore, it is necessary to engage clients in instant and constant dialogue, ranging from targeted marketing to retention follow-up-efforts. Those relations are considered as the foundations to aim at insulating you from shifts in the technology.
In addition, generating the relationship empowers you to aid in leading with your own values as well as direct your brand with social causes resonating with like-minded customers. Clients all wish companies to serve as great global citizens. They not only want their brands to align with causes that are important to them but also search for brands employing green manufacturing practices, source their goods ethically, along with treating their employees well.
Personalized products
Apart from differentiating your own DTC providing from that of your retail partners, selling direct empowers you to personalize your product. Online clients are able to design custom their packaging, mix and match custom assortments, which is known as an experience they feel hard to get in brick-and-mortar stores.
For instance, The New York Times is using Shopify Plus to get its DTC eCommerce strategy executed. Readers from this newspaper's food section can generate personalized cookbooks including their favorite recipes.
Being able to get your customer experience to personalize comes from the maintenance and actions on your own consumer data. You are capable of using historical data to help predict shopping intention as well as offer better product recommendations. Bear in mind that your content will resonate better with customers from your own product pages to your email marketing. Hence, successful DTC brands will have personalization tactics that go beyond other brands.
Which metrics to measure when conduction direct-to-consumer?
There is a fact that in the past few years, many companies, along with legacy retailers have made decisions, which is based on quantifying wrong metrics.
For instance, lots of enterprises do not track online to offline for their Facebook ads. In fact, this turns out to be one of the big missed chances to help clarify attribution. However, the problem is marketing executives have sold the value of KPIs such as brand lift and the number of people who are using hashtags, except revenue. These metrics definitely have their own place and they should not be ignored. But it is not the point you had better focus if you wish to make significant direct to your customers. That is the reason why most legacy retailers get their clocks which are cleaned by direct-to-customer enterprises.
Basically, relying on different sizes of legacy companies, there needs to be a practical cultural shift surrounding data strategy.
Currently, if your firm does not possess any level of resources, the foundation philosophy, as well as practice surrounding measurement, still apply. The fact is many legacy brands get used to looking at metrics, such as impressions to reach the frequency. Those are known as noisy numbers, and they pull marketing executives in their own direction with ease. And it is not necessary to measure the engagement and translate it to cents or dollars.
Brads now must get accustomed to the truth that eCommerce KPIs are focusing on, including:
Purchases
Repeat purchases
Average order value
The lifetime value of revenue.
Then, it is time for you to build funnels using these metrics. Remember that our customers will know exactly how many percentages they will spend on which kind of channel and how effective those channels are. If customers buy something through wholesalers, there might be no way to know how and why. One more thing you should bear in mind that once you cannot measure it, you will be unable to optimize it.
23 Tips to build a direct-to-consumer brand
In order to gain an impression in your industry, you have to become outstanding from the very first moment you generate your own D2C brand. We are sure that you will need more useful tips to support your whole process.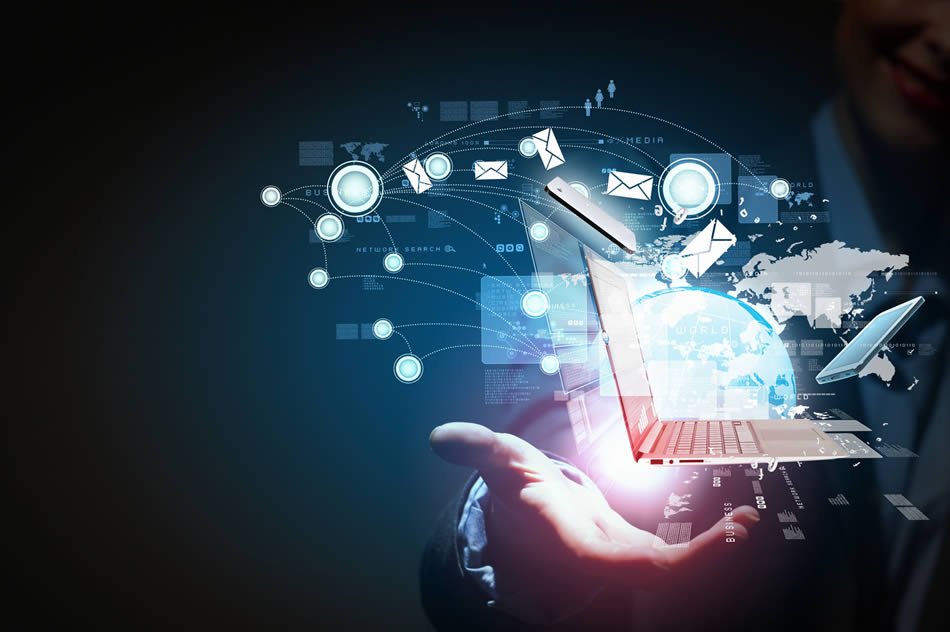 1. Identify a daily item and make it become affordable
Before deciding to launch D2C brands, you need to state the reason why you had better join in the market in the top place. The reason for the fact that both Harry's and Dollar Shave Club emerged as the men's cartridge razor market was dominated by Gillette, which is too expensive with the price on the average being around USD6 per blad.
Two D2C brands have seen this as a chance so as to disrupt the market as well as provide a more comfortable solution. For instance, Harry is now selling its cartridge blades at around USD1.87 per piece and clients have selections to come to a standard rubble handle at USD 20 or the metal finish on at USD 20.
2. Concentrate on products and marketing efforts on customers' pain points
Apart from affordability, you had better on your own items, along with branding messages in order to solve some typical clients' pain points.
Let's take an example, Bonobos, which was established in 2007, is known as among the oldest D2C brands. As they launched, they set their goals to pursue a simple object, which was to make better pants for men.
Before launching Bonobos, they have two things discovered:
Men do not like physically going out and shopping for pants
There is a great number of men having difficulties in finding good pairs of pants for them.
More research finally results in a discovery that European manufactured pants are too high and too tight around thigh areas; meanwhile, American ones are quite baggy.
Hence, Bonobos developed pants that could fit between two extremes. As they promoted their products eventually, the products received positive reviews and spurred the development of this company. Bonobos will keep expanding their range to supply shirts, swimwear, formal wear, and another accessory.
3. Develop subscription-based models
Many famous and successful D2C brands, including Honest Company, Dollar Shave Club, and Harry's provide their consumers with a subscription package of canceling at any time.
Generally speaking, the subscription model aids in saving your customers' time, money, and effort. In addition, it helps you achieve a better consumer retention rate. On the reviews of Dollar Shave Club's retention number, you can see that approximately 50 percent of consumers still use this service after 12 months; meanwhile, after 2 years, they already retained 25 percent of signups. And take note that the recurring revenue with higher consumer retention will lead to significant exponential development.
4. Simplify the choice
As bed-in-a-box D2C brand Casper officially launched in 2014, they found that buying a mattress process was bad customer experience. High prices, pushy sales staff, and various options all caused lots of confusion.
Casper's approach to the mattress industry was also unique and special. They solely gave one model of the mattress at a good price, then the product was shipped out straight to customers' door. By removing unnecessary selections, Casper kept on achieving USD 1 million in sales after the initial month and USD 100 million in the first two years. During the research period, Casper has found that lots of customers love a foam mattress or a latex mattress. As combined together, Casper manufactured solid all-around mattresses. Despite the fact that there are some customers who prefer to possess innerspring or air, losing out on these promising customers meat concentrating on their efforts on selling single mattresses that were liked by the majority of clients.
5. Take a content-first approach
Emily Weiss started her own blog Into The Gloss back in 2010 when she interned at Vogue. All she wanted was to engage with moguls and celebrities to discuss their makeup instructions. When the blog gained popularity, which hit 15 million views monthly, Weiss made decisions on taking the leap to launch her own brand - Glossier in 2014. When launching Glossier, Weiss's blog was proven to be an invaluable property in assisting Glossier to grow its annual revenue by around 600 percent.
The blog then gave platforms to get involved with Glossier's target market to help have new item ideas, followed by customer insights. As Glossier posted "What is your dream face wash?", it received more than 400 comments categorized by concepts and ingredients.
Other examples of a content-first approach are Tiege Hanley generated by Vlogger Aaron Marino, known as the founder of the Alpha M Youtube channel. In order to promote his own items, he also created multiple fashion and lifestyle videos to indicate how his items can be utilized daily.
6. Offer easy and no-fee returns
Some adopted brands such as Bonobos or Casper, they come up with a free-returns policy that gives their customers reassurance as well as the confidence to buy from them. Multiple D2C brands now also operate and interact with customers online; meanwhile, several clients will hesitate to purchase items from brands that they are not used to with and that is the reason why such kinds of policy will help them.
7. Take advantage of celebrity influencers
Actress Jessica Alba, who used 11 million followers on her Instagram account established her household brand, namely The Honest Company in 2011. In the year of launching, her company already hit USD10 million in revenue, and it reached USD 150 million by the end of 2014. You can read this post to learn more about influencer marketing.
We have to acknowledge that not everyone is celebrity entrepreneurs though it will help. You are able to take advantage of celebrity influencers to boost your products.
To get Casper's mattress promoted effectively, the team tried to approach many Twitter and Instagram influencers to leverage Hollywood connections. Utilizing influencers not only involves a cost but also pay a dividend as this influencer you choose is very active on its social media.
Kylie Jenner is also an example. As Kylie Jenner shared her picture of the new Casper mattress in 2015, it creates over 800,000 likes and it doubled Casper's sales at once.
8. Get your customers incentivized to spread words
Before launching Harry's, the team could receive 100,000 email addresses of promising customers in only one week. Then, you might ask how they could manage to achieve that. By encouraging these clients to sign up to get their family and friends also to sign up, then more and more people will be invited. They will ger more prizes like the following:
5 friends: win free shaving cream
10 friends: win free management with blades
25 friends: win a Winston shave set
50 friends: win a year's delivery of free blades
As a result, the incentive-driven scheme was much powerful and referrals occupied 65,000 signups.
9. Generate a viral video
Back to the old day, the Dollar Shave Club already created a famous viral video that has been watched more than 25 million times. Should you not see it, you are strongly recommended to do it now.
This video costs around USD4, 500 to make as well as features CEO Michael Dubin who delivered a speech in a nonchalant and sarcastic manner. As this video was officially published on March 6 in 2012, the website of the Dollar Shave Club had been collapsed; however, it finally came back online and was ready for over 12,000 orders to be processed at that time.
Although this video's success was an amazing, lots of deliberate steps were taken to make sure the video would go viral:
This company had connected some publications and provide them with early access to this video.

They had spent more than USD 10,000, boosting the video on social media.

They had also generated a short video of this video for late-night TV.

They had approached sites, along with blogs which were mainly considered tastemakers for male demographic.

They had paid to get mentioned on shows, including Howard Stern.
All the steps below already helped to get this video's reach amplified. In addition, this video is so funny.
10. Create virtualize experiences
Optical eyewear D2C brand Warby Parker has been set out to get the USD 5 billion eye exam market disrupted. As they were established in 2010, 5 pairs of glasses were directly delivered to their own customers to let them try. Even, they kept developing a reality app for virtual try-on, to make home try-on business model redundant.
However, until 2017, Warby Parker made its largest move to get the optical eyeglasses market disrupted. This company already witnessed customers spent USD50 for eye tests an opticians. And with that same optician, they purchased a pair of glasses. Under the Fast Company's research, optometrists received about 60 percent of their own revenue from setting Luxxotica-made frames on sales.
In order to disrupt this accepted trend, Warby Parker acknowledged that they could not ask their customers to request their opticians for prescription, then walking out so that they can get their details uploaded to a startup's site as it is known as unnatural and a little bit rude.
11. Apply micro-influencers
Should your budget be limited to ask for help from celebrity influencers, then you can think of a way of reaching out to micro-influencers in your own niche. Glossier has been engaging with its 800,000 community on their Instagram to get their own brand promoted.
They already received this by letting consumers generate highly customizable items that could encourage them to generate content and share. People who produced and supplied high-quality as well as consistent Glossier-related content were all invited to be brand ambassadors.
12. Ask online consumers to generate content
Viral videos can be powerful; meanwhile, viral status is not necessarily ensured. However, Warby Parker had a different view. They asked their clients to create content by uploading pictures and videos on their social media trialing their home try-on kit. This company saw that those sharing content were likely 50 percent to create orders; hence, this strategy concentrated on those having an inherent desire to get photos shared rather than asking them for feedback from family and friends. Warby Parker asked customers to move toward and share with the world outside. Hence, there are more than 56,500 Youtube videos appearing under the search Warby Parker Try-On. Definitely, the top outcomes will be influencers sponsored by Warby Parker.
13. Carry out an aggressive SEO campaign
Search Engine Optimization is known as a sure way to get widespread recognition as well as creating web traffic. To dominate the search engine ranking in the mattress industry, Casper already generated landing pages for each search term people might use to purchase a mattress. They also spent lots of money into Adwords to rise above their own competitions to get massive chunks of over 550,000 monthly Google searches.
While this might be expensive to build traffic, it is undoubtedly a strong trump card for this company.
14. Disrupt social media with infographics and memes
Remember to never underestimate the strength of visual marketing content such as infographics and memes. If it is possible to strike a chord with customers, you will create a strong brand.
Everland is a clothing brand. Before launching, the team produces single infographics that can layout the real cost to create shirts, followed by the markup inserted into the wholesalers and retailers. This infographic received nearly 20,000 notes displayed on Tumblr and several controversial comments from persons in the beauty and fashion sector. Everlane already followed this by getting infographic posted and reaction on Facebook. It is reported that by gathering social media campaigns to get infographics promoted, Everlane gained over 200,000 organic users.
15. Ship out the end-to-end consumer experience
Apart from customer acquisition, it is necessary to keep powerful customer relationships during the customer journey, this consists of after-sales.
To observe the development of Zappos, Bonobos founder Andy Dunn also recognized their development had little things to perform with items they sell, and more with shipping out excellent services.
Bonobos were delivering a culture of ultra-responsive clients support the delivery:
90% success rate of responding calls in 30 minutes
90% success rate of "great" email ratings
Sub-24 hour average response time for emails
Bonobos experienced its direct traffic rate that increases by 53.5 percent that is known as an industry-best, and the enterprise wins the Multichannel Merchant's Customer Experience Leader award in both 2015 and 2016.
16. Start to participate in communities
As you might not know about, Meal replacement brand Soylent actively got involved in Reddit forums that emerged after they launched their products.
Soylent was born right after the founder cum CEO Rob Rhinehart uploaded a blog named "How I Stopped Eating Food" where he could share meal replacement programs he had already developed. In his blog, he mentioned and listed all of the ingredients, along with methods. As the Soylent subreddit came into view, it developed into a community for lots of experience Soylent mentors in order to discuss recipes, ingredients, and dosages. This Soylent brand then was strongly involved in a community by implementing AMAs (Ask me anything) and taking part in discussions.
After that, Soylent is widely known as something more than an item. It became an idea. At that time, this community was very big and it attached an investment of USD20 million from Reddit users.
17. Facebook marketing
Besides the SEO campaign, Casper utilized its Facebook Ads and used it as part of its powerful digital marketing strategy. Generally, Facebook ads have their own power to help you target specific demographics. Like SEO's campaign of Casper, they launched many campaigns to help target and retarget as many demographics as they could.
Additionally, with more than 30 million Facebook Business pages, multiple plans have been making use of eCommerce features from Facebook. In which, 85 percent of Shopify's orders from its own social media is from Facebook directly.
Case studies run by Facebook already stated that how ASOS witnessed their order triple and they also experienced their increase by around 35 percent.
18. Instagram ads
More than a billion Instagram users, there are over 25 million business profiles. Back in the last year, Instagram has now been developing various paid advertising formats since the Shop Now button was introduced in 2015 and the Swipe Up feature which was found in IGTV and stories directing customers to the website.
19. Youtube Ads
In Global Media Insight's opinion, there is 60 percent of people preferring to watch the video to read the text. Along with that, more and more people intend to remember video ads more than textual ads. About 50 percent of audiences state that they are able to recall an add; hence, in case they do not engage with ads, they can remember.
A number of selections for getting Youtube ads delivered and skippable ads enable their users to have the ad skipped after five seconds; meanwhile, non-skippable ads are videos that are less than 30 seconds or bumper ads that are non-skippable and up to around 6 seconds long. Furthermore, Youtube also gives you the management of your finance and lets you stick to your affordable budget.
20. Utilize fulfillment enterprises
Back to one year ago, CPG brands are invited to a three-day event by Amazon to help its Amazon fulfillment center promoted. In fact, selling D2C asks for storage, logistics, and fulfillment abilities. For a lot of D2C brands, this will get involved in possessing to incur a higher capital cost. However, by getting a fulfillment firm utilized like Amazon, you can achieve success in their distribution facilities and logistics in exchange for percentages of sales or for monthly prices.
As Amazon includes a large number of monthly consumers, having your products placed on their own platforms will provide your own brand with excellent exposures.
21. Become headless and reach customers everywhere
The way customers make their orders online is changing daily. With the assistance of voice assistant devices, OC&C Strategy Consultants think that voice shipping will have chances to develop over USD 40 billion in 2022 and that amount is up from USD 2 billion expenditure we can see nowadays.
Investing in headless CMS such as Core dna provides you with an ability to reach out as well as engage with your own customers on different channels and devices, along with taking payment from them at all. Headless commerce confers many benefits compared to some such traditional platforms like Magento.
Headless Commerce is considered more adaptable and flexible to changing customer trends of the loT ear which can offer a better as well as personalized experiences for online clients.
22. Keep the customer's best interests in mind
It always takes brands much time to pursue a dream through advertising, dressing celebrities, and runway shows in their wares. However, to help you truly engage customers directly, you had better consider not only why your customers want to purchase a certain product but also how they will use it.
23. Raise capital
In order to move more of the business directly, many big brands have been making huge investments in both supply chains and technology, while still taking a short-term revenue reveal. On the other hand, brands who are lacking the money to create bold moves, raising funds is a good solution. Relying on the business scale, that means a private equity partner, an angel investor or a venture capital company.
14 Examples of successful brands going direct-to-consumer
1. K-Swiss
Launched in 1966, K-Swiss Classic was known as the initial leather tennis shoe. It soon gained popularity, then quickly became the style statement on as well as off the court. With over 50 years of experience, the K-Wiss brand mission, along with its DTC stands still to inspire the next generations of online entrepreneurs.
K-SWiss does not sell through its retail partners, K-SWiss also associated with the famous entrepreneur Gary Vaynerchuck in order to generate the world's signature sneakers for store owners before directly selling them. In order to boost fas-paced development, K-Swiss, along with its two popular brands Palladium and Supra all re-platformed to Shopify Plus this year.
With a strict timeline, this company leaned on the Shopify Plus Agency Partner Guidance for customizations, front-end development, and back-end integration, consisting of:
SAP's ERP

Magnify for translating

Bronto is an email service provider
Eventually, all of the three sites are in multiple currencies and languages, which launched in only five weeks.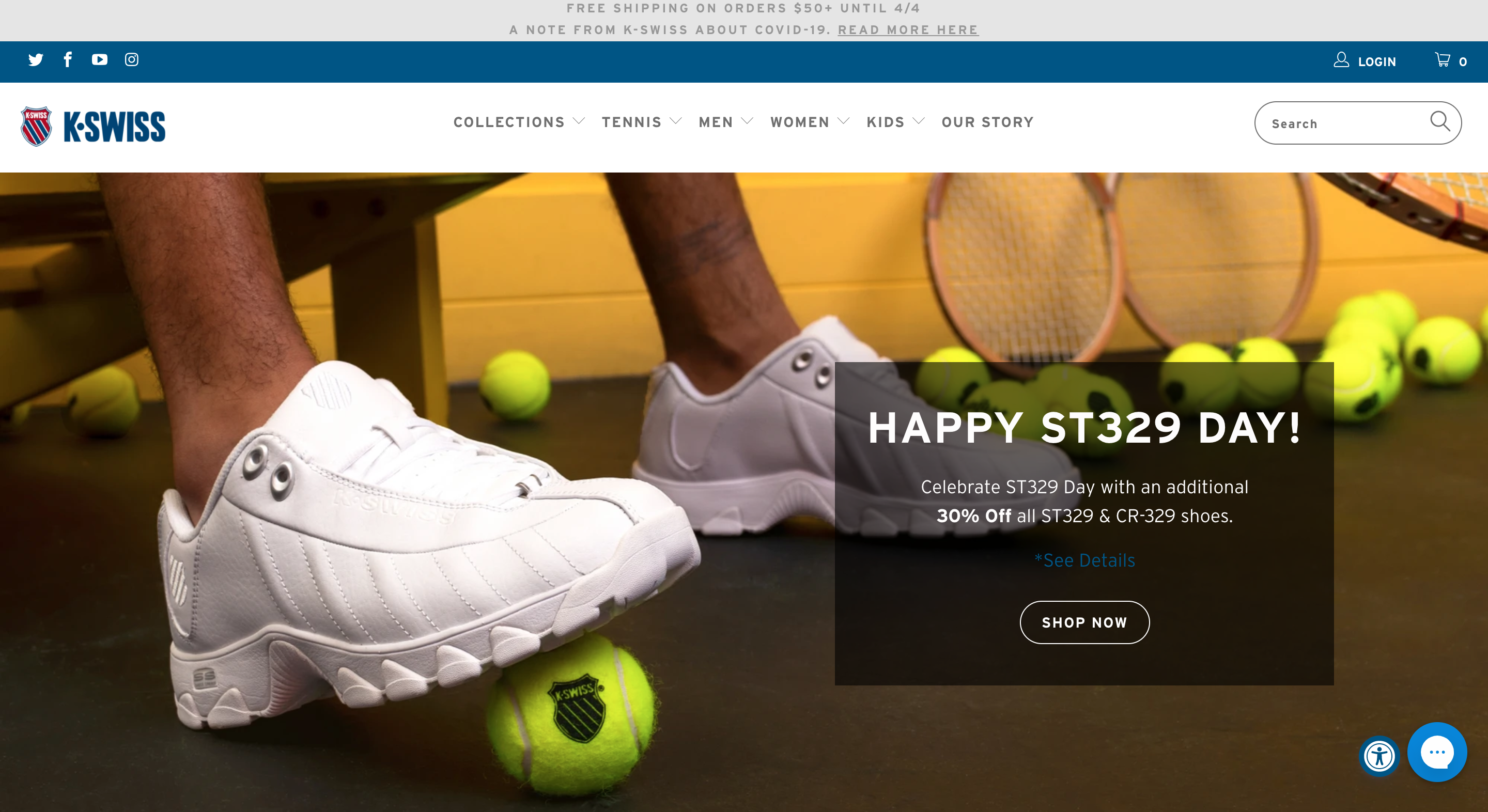 2. Nestlé
The famous brand, Nestlé, is the parent enterprise of multiple common CPG brands. Its aim was to become outstanding from the myriad coffee selections. Hence, they opted for Shopify Plus to help raise its power to sell coffee to their merchandise direct-to-customer with customized platforms specially designed for them.
For the initial time in its long history, this company already talked to millennials directly and invested in its social media. Their major goal was to supply more than 21,000 coffee samples in one year. In a few hours of firstly launching, Nestlé achieved their goal and its campaign shut down early. Now, a lot of campaign samplers are Nescafe clients.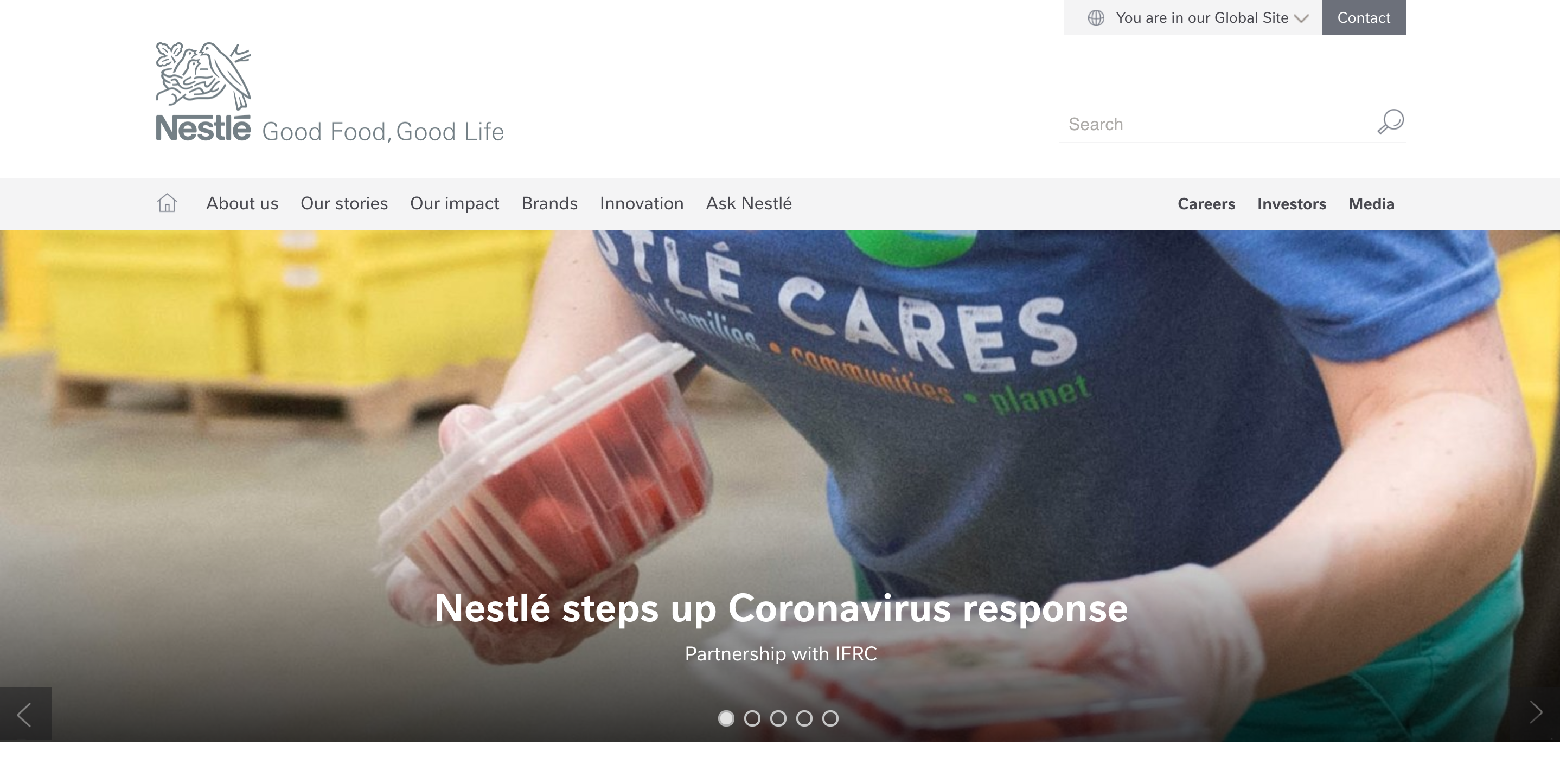 3. ABSOLUT ELYX
What helped started as a holiday campaign became a good foundation for Absolut Vodka's DTC strategy. As you can see, the company enables its customers to buy gift sets all year round. The sets are known as unique to the website of the company to help promote their relationship with its own retail distributors.
Besides trying to protect customers' relationships, ABSOLUTE has its own DTC strategy that has created its media coverage from Forbes, Elle Decoration, Cool Hunting, Marie-Claire and many more. This is a contributing factor to the leap in marketing.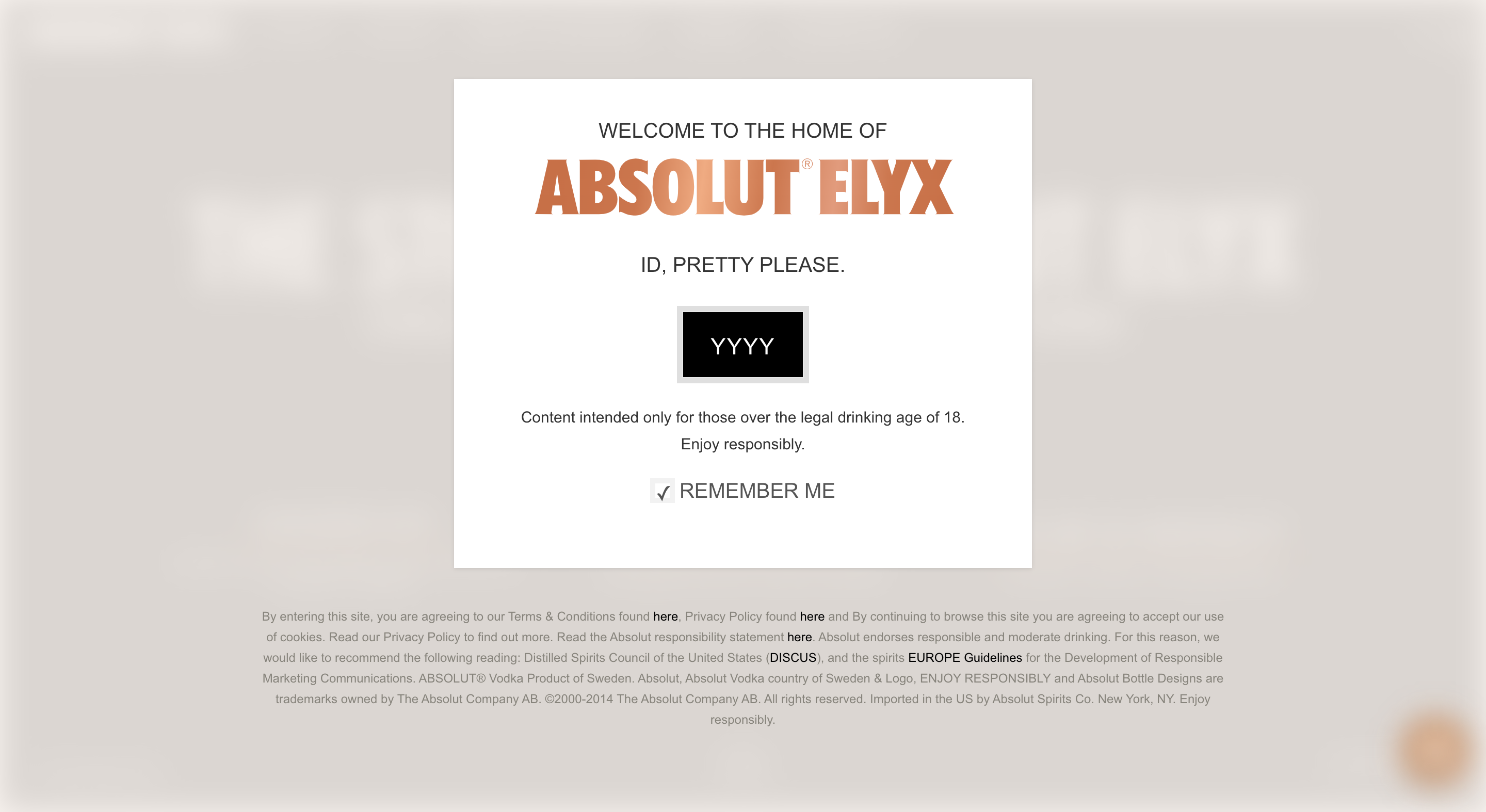 4. Maille Mustard
Maille Mustard from Unilever has sold through distributors to its customers since 1747. Maille Mustard's parent enterprise, Unilever, currently sell unconventional and premium mustards directly to its customers through its own website. Its premium items affect its margins greatly and provide customers with a price point that cannot be appropriate for the retail partners. Also, DTC enables the company to achieve its partnership chances which do not occur through retailers. Meanwhile, Unilever uses Shopify Plus to aid in powering a DTC store making way for how a brand can interact with its customers in the upcoming time.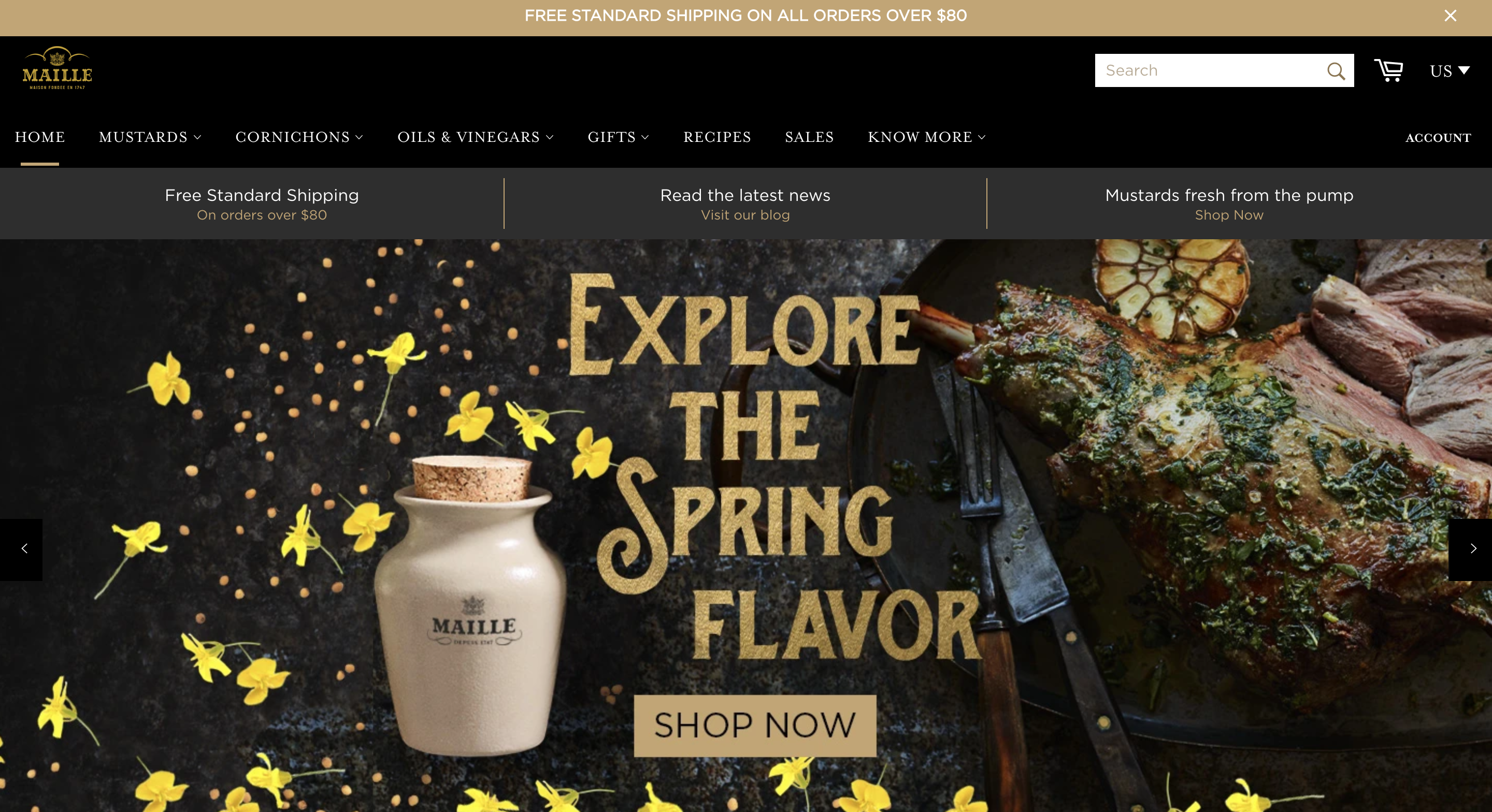 5. Budweiser
The first DTC of Budweiser consisted of its new Red Light, known as a novelty device lighting up and sounding off whenever customers' favorite hockey team scored a goal. Being dubbed as "the next best thing to sitting behind the glass", this effort is created to have branded consumer experiences.
Being the unofficial beer of sports, Budweiser has been focusing on the unique, surprise-and-delight moments for each consumer. Their own eCommerce stores do not sell many products. However, it is regarded as one of the greatest ways for
Budweiser in order to get their loyal fans interacted with and to collect the data of customers. Meanwhile, customers are able to take their own Bud gadgets direct from a source with a true brand experience.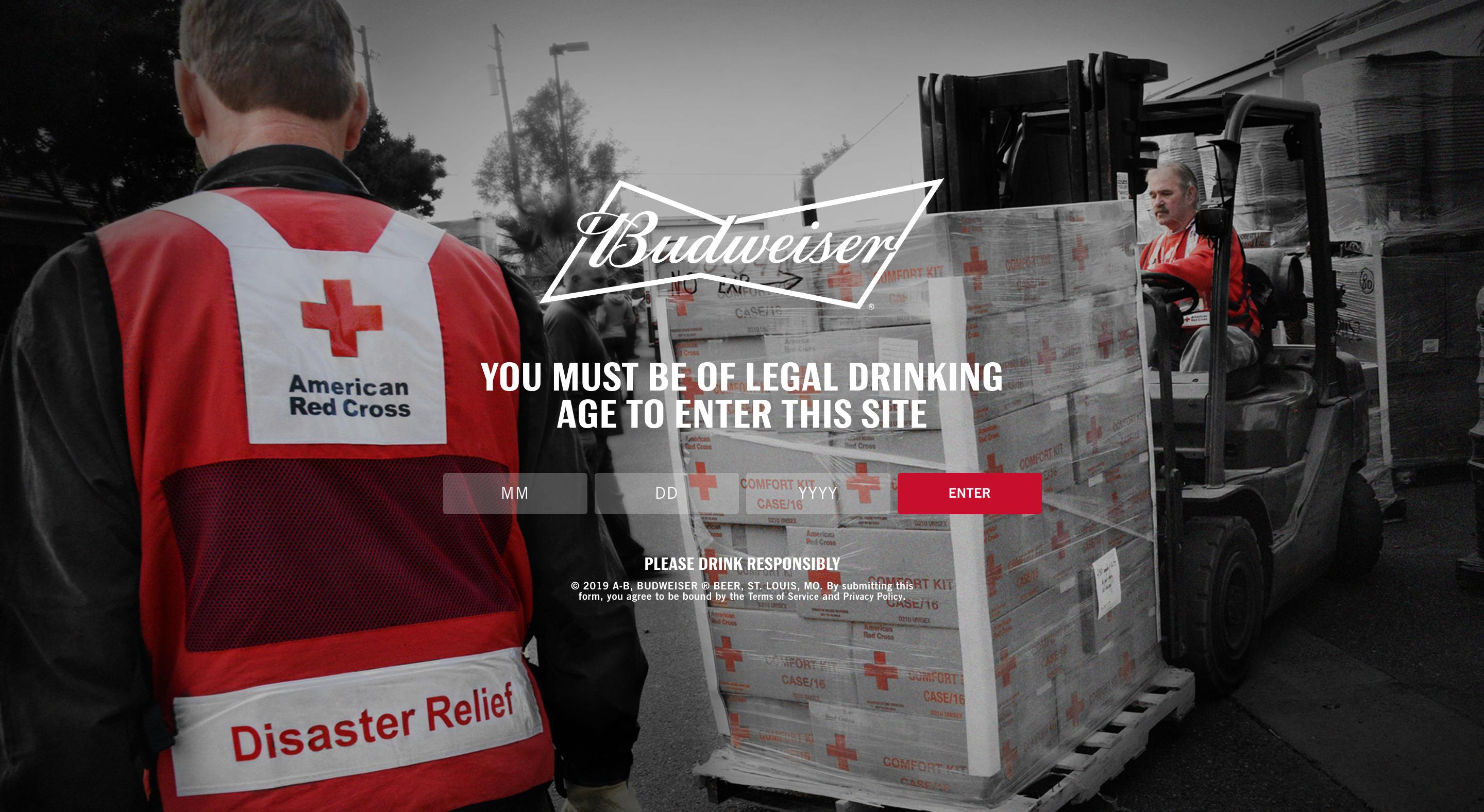 6. CoverGirl
According to the long history of this beauty and cosmetics brand CoverGirl, this brand has been selling its beauty and cosmetics products through their own distributors and online marketplaces. By leveraging celebrity endorsements, the brand CoverGirl quickly could experiment with DTC and with the assistance of the eCommerce agency One Rockwell, which launched the Shop CoverGirl within four weeks.
Furthermore, they have also generated standalone sites for item drops, including Melting Pout Metallics and such limited-runs as their collaboration with one of the most well-known pop stars Katy Perry.
7. Lay's Potato Chips
PepsiCo's Frito-Lay from PepsiCo launched their first DTC by unveiling over 60new potato chip bags featuring 31 "Everyday Smilers," and in a campaign, they donated the maximum of $1M to the charity Operation Smile. This company was devoting to offer surgeries to the children who are suffering from cleft palate, cleft lip and another facial issue that have impacts on their self-esteem and smiles.
The idea of sharing a smile features the real people on the company's selfie-inspired bags. For each bag that being bought, Lay's donates to the charity. Customers can study the Everyday Smilers which are depicted on bags via an augmented reality experience the Facebook Camera powers and triggers by having a unique QR code scanner on the back of every Smiles bag.
The DTC effort has been changing the way that this brand can interact with their customers and evolved to feature pop-up like brick as well as mortar experiences where fans are able to engage with it more.
8. Cheetos
Cheetos from Frito-Lay has not only gamified its own DTC effort but also interacted with its loyal buyers in a way that we would have never expected. In detail, people are invited to look hard at their snack before eating it at once. Cheeto already made a contest platform where their customers are able to hand in their most unique Cheetos Crunchy shapes they can find out for an opportunity in order to win $25,000.
The brand developed its initial success to generate a Cheetos Museum, where its consumers can join in winning what they see. Consumers will send pics of unique Cheetos snack shapes, with a description, to have chances to win something related to what it is they see.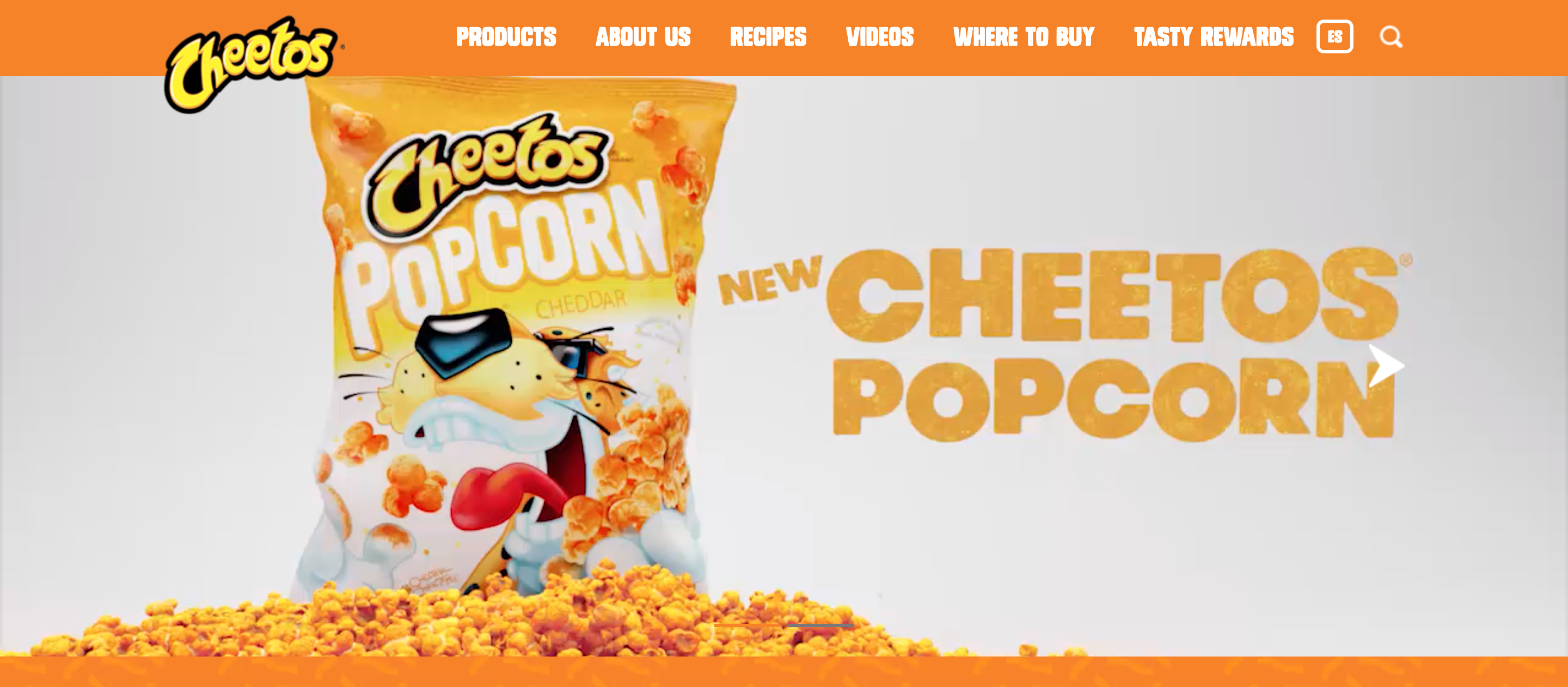 9. Seventh Generation
Seventh Generation from Unilever provides you with a line of feminine hygiene items from Unilever. What is making this become outstanding is the way this brand customized their monthly box subscription. Just by encouraging customers to win a quiz, the company can predict and pre-determine products in order be shipped out in a customized kit monthly.
What makes this DTC venture become special is the education component they are giving. The aim is educating women by assisting them in making out exactly what is in the item they will use. Seventh Generation states that it is the championing ingredient disclosure so that women can come up with informed decisions and live a healthier life.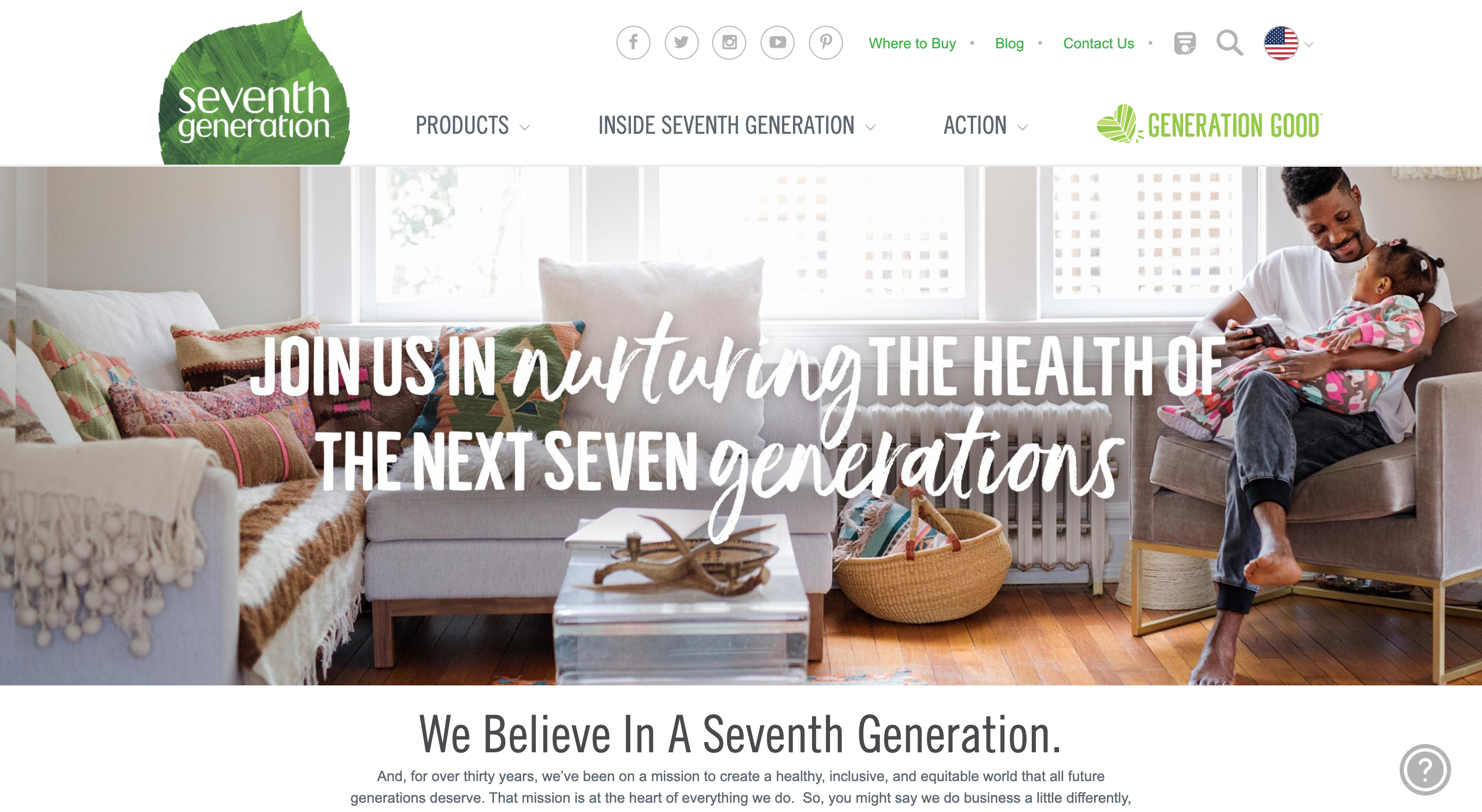 10. Oreo
To mark their remarkable milestones in their centenary, the Oreo brand from Mondelez International directly sold cookies to their consumers for the first time ever, then proposing customized packaging, along with experiential booths at events and festivals across their country.
They select the Shopify Plus to help activate the "Oreo Colorfilled", known as a DTC campaign that allows online consumers to get their cookie packaging customized and inserted personalized notes before launching in a couple of weeks.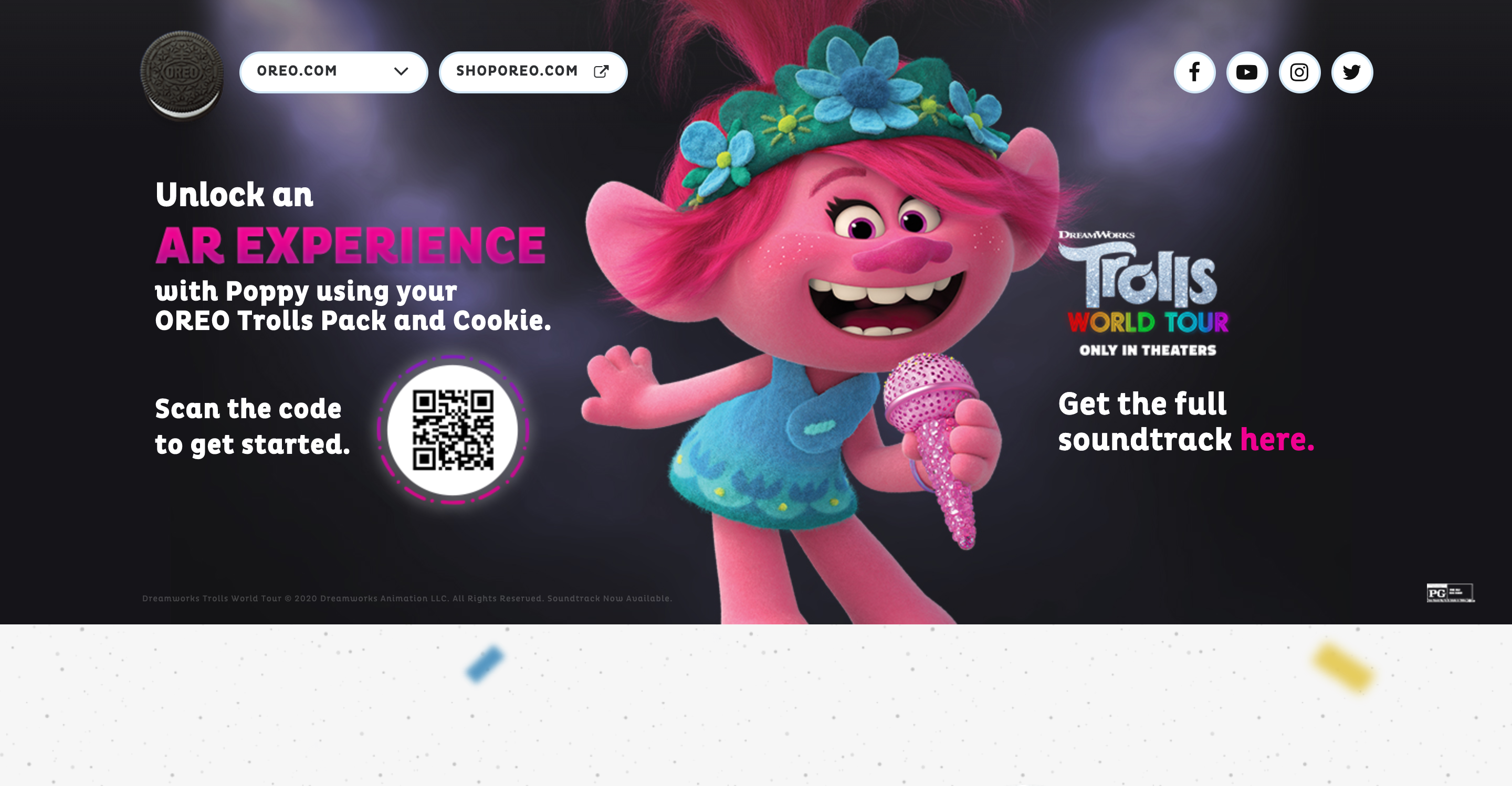 11. C by GE
General Electric (GE), established in 1892, has recently launched its own DTC smart-lighting brand, C by GE, to create and develop a direct relationship with their consumers. This company also provides its customers with Bluetooth-connected light bulbs as well as switches that can be easily managed through an app and they are specially built to help integrate with the Google Assistant.
With C by GE, this brand is teaching customers how smart lighting can support and help the environment, then aiding the consumer in saving in the long-term. Moreover, it empowers the brands by GE to develop a database of forward-thinking consumers being savvy to the advantages of these items for future better launches.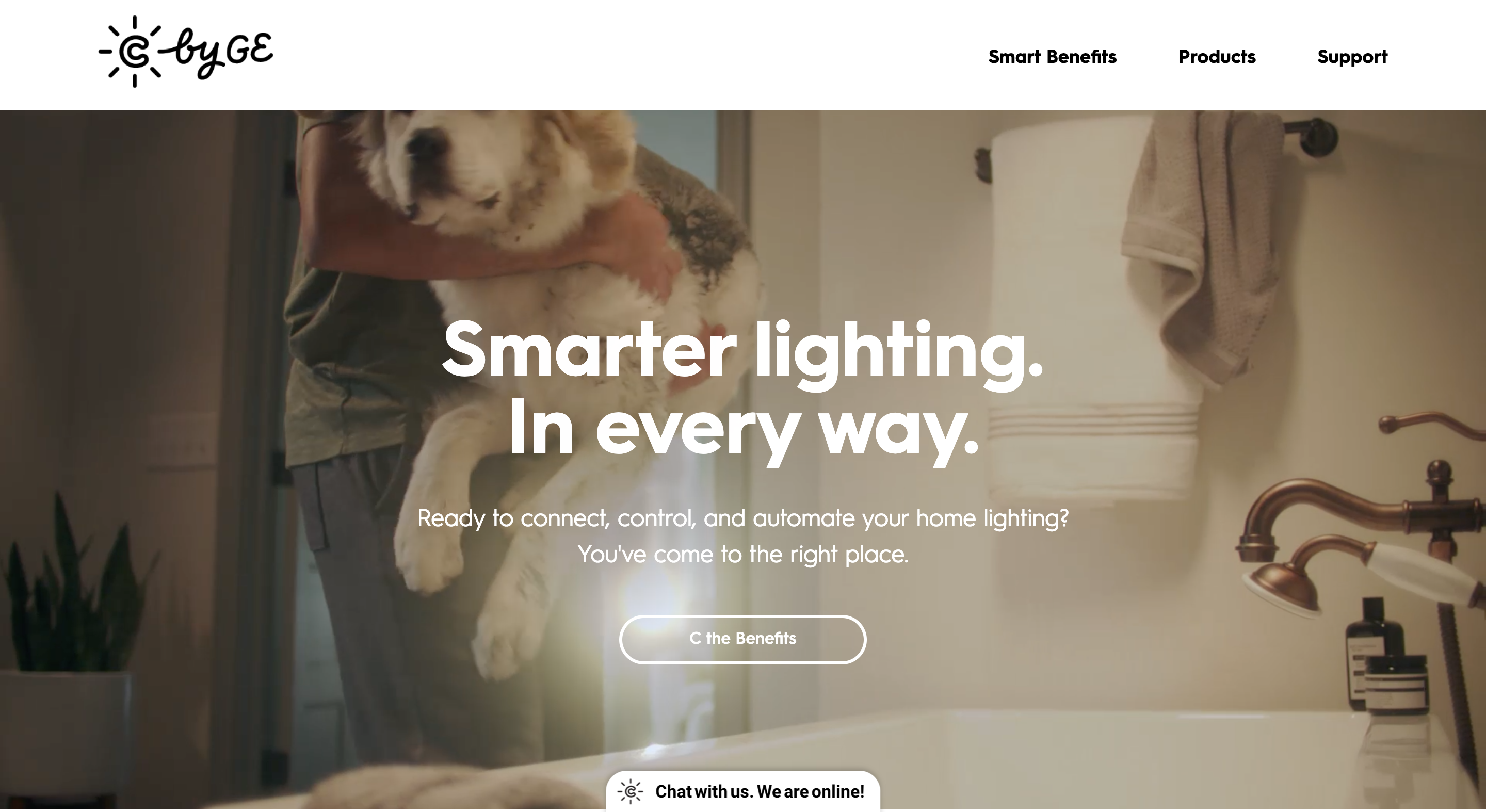 12. Swash
Whirlpool Labs Innovation ran Swash so that its customers were able to purchase cleaning accessories from Whirlpool directly. Swash sets a quick 10-minute cleaning as well as de-wrinkling your clothes. And it can save customers from getting clothes sent to dry cleaners.
Since the moment of launching, Whirlpool has added two other DTC stores for its brands Vessi and Zera.
You can learn two important lessons from Swash:
As a new line in the laundry segment, it is vital to help educate customers on how the item is used and its benefits.

It also becomes a successful example for selling a new-to-market product, at a premium price, followed by the subscription model so that hey can never run out of the Swash pods.
13. BarkBox
Everyone likes their dogs, but not everyone likes running constant errands for finding out and refilling new toys, food, and treats. BarkBox already saw this gap and generated subscription services providing dog services, items, and experiences.
There is one thing that BarkBox did very well was to cater to its targeted audience: urban dog owners who do not have the time or means of transportation to shop or with their dogs. Unlike other pet subscription services, such as Chewy, BarkBox sends pre-packed and themed boxes to clients monthly — customers do not designate what they are receiving.
Because of the conception of BarkBox, it has also expanded into many markets, consisting of an outdoor dog park community, along with an eCommerce website where buyers are able to shop for their favorite products in other BarkBoxes.
More importantly, BarkBox has been developing a community around their own brand. BarkBox subscribers can feel a sense of camaraderie with another customer, particularly as most are getting the same toys and treats in their own boxes. This feeling of being alone has propelled more than 300,000 buyers to post about their #dogsofBark on their Instagram.
BarkBox is wise to stick to their narrative well, which is dogs first. They are true to this even in the charity work. It means the brand already donates 10% of its proceeds for going to animal shelters.
BarkBox has a good strategy that is to make its customers feel as though they, and their dogs, become part of the community through their donations and subscription boxes. Let's build up camaraderie between your loyal customers, and we are sure that they will support your brand.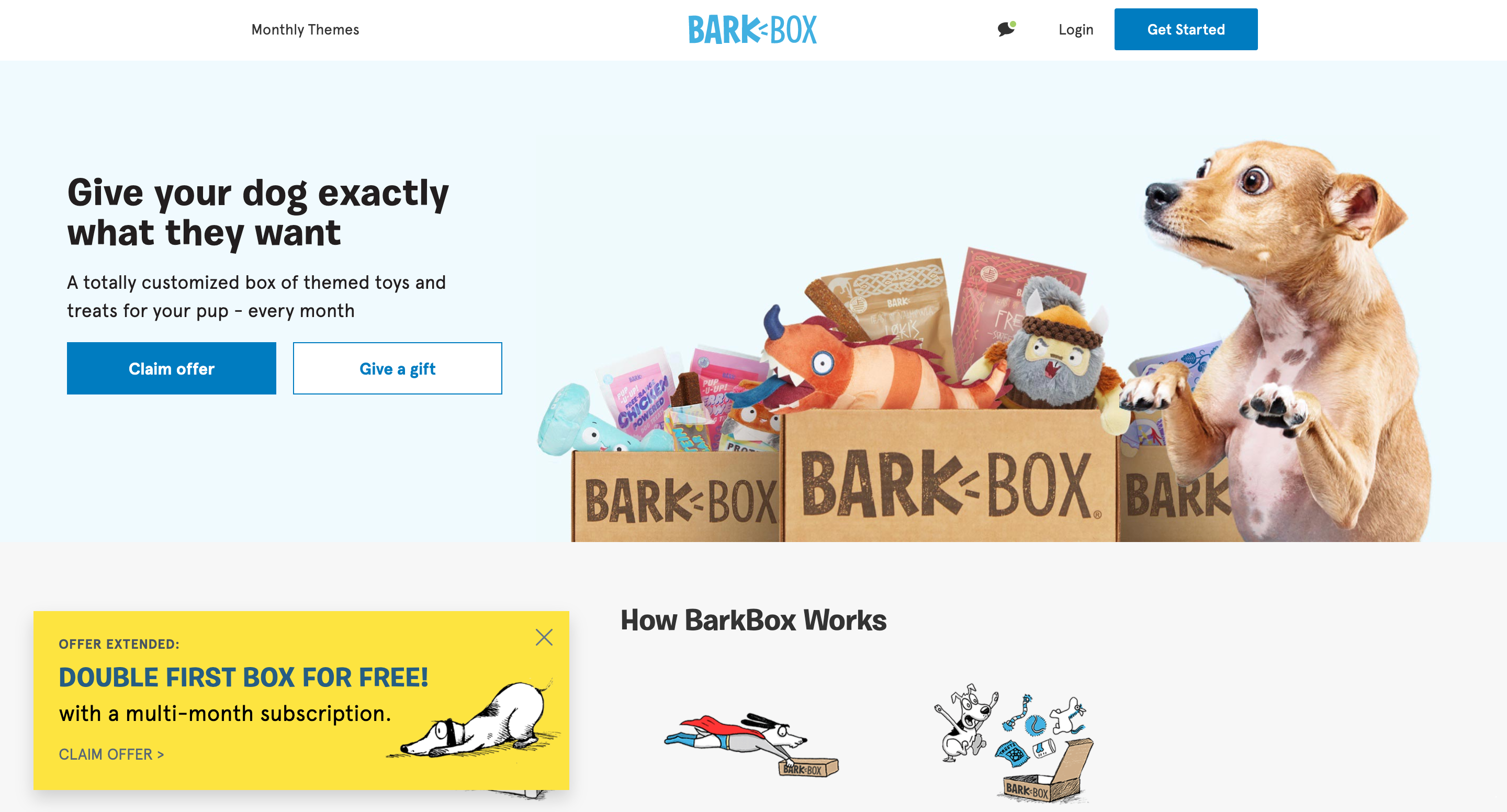 14. Julep
Julep, known as a monthly customizable subscription for a beauty box, launched a female empowerment video namely "Throw Anything at Me". The video describes a woman who is putting on Julep makeup, then tackling matters which are relevant to women's rights. On Julep's website, the ad is designed as a "celebration, a rallying cry, championing every woman's innate power".
The ad briefly shows some Julep products, but it focuses mainly on the woman and the things that are being "thrown" at her. In addition, it introduces a bit of a scene of humor through a falling man who is holding wine and winking, text message blurbs, and stunned onlookers.
Apart from the ad, Julep also created a similarly-named game where consumers could act like the woman in the video, then engaging with the ad while they are still having fun. Furthermore, it led audiences directly to its Julep website in which they could shop for items and subscribe to Julep's beauty box. In general, there are multiple subscription beauty boxes coming out there. Hence, to differentiate themselves, Julep did not advertise what it was. Instead, it advertised what it was standing for. It aided in developing trust; followed by the camaraderie among consumers and the brand before asking them to make a decision on purchasing.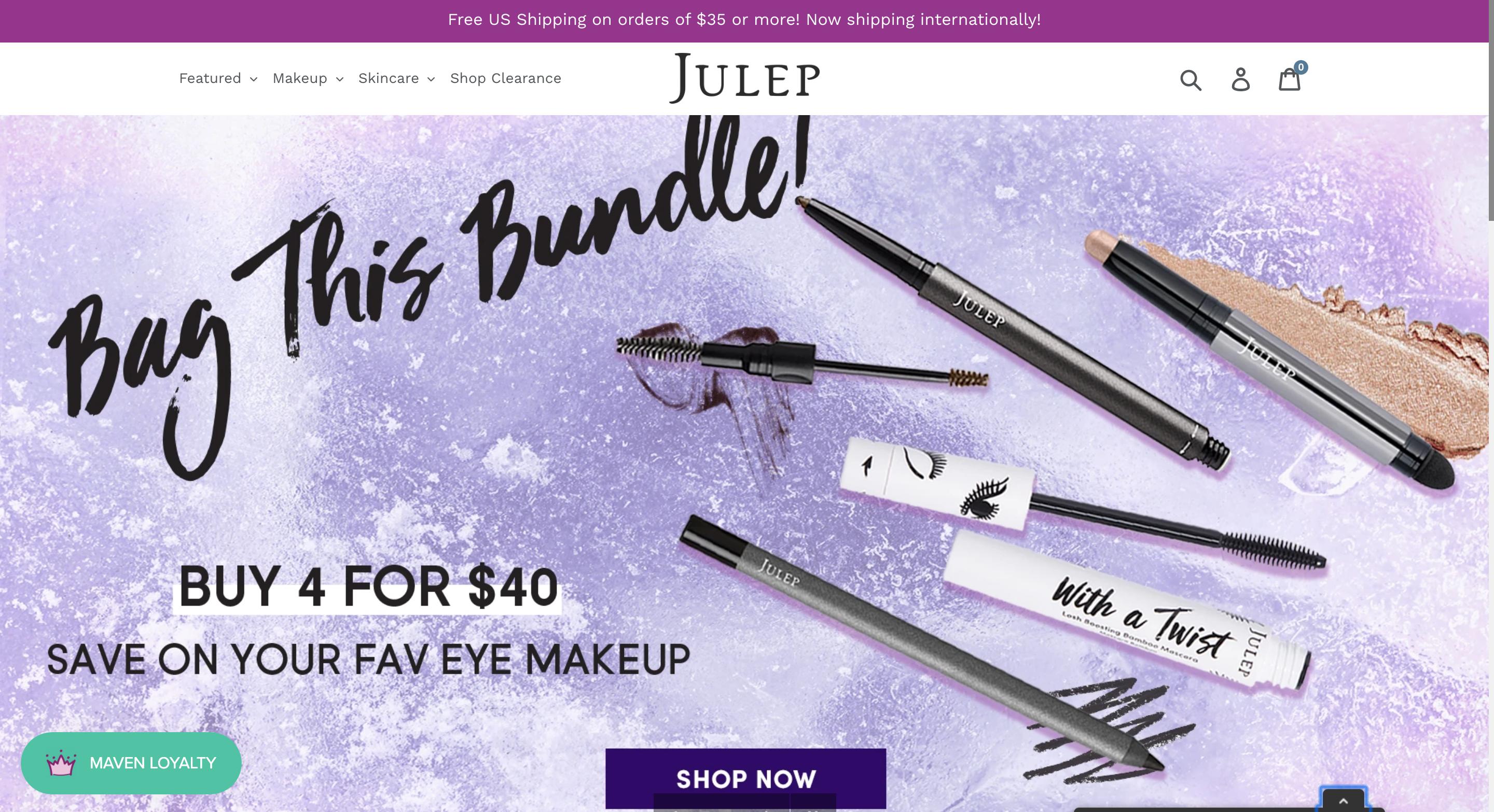 Conclusion
We hope that our complete guide on helpful tips to build a Direct-to-consumer brand and more than ten proven successful brands going direct-to-consumer. If you find this post helpful, don't forget to share it on your social media. We would love to hear more from you if you have any questions or feedback.
Further readings
---
Mike is a content writer at Avada, with a love for video games, gadgets, and software. He has been writing about the industry now for over 7 years. He likes to keep up-to-date with the latest software releases. He's also an avid reader, and he enjoys spending time outdoors with family and friends. When he's not working, you can usually find him playing video games or exploring new outdoor activities.
New Posts
Stay in the know
Get special offers on the latest news from AVADA.