17+ Best Shopify Niches & Products to Sell in 2023
Have you ever heard of the expression "jack of all trades, master of none?"? It means a generalist is able to perform everything decently while specialists can do things well. The same is true as you are selling online.
Carving out a niche marketing before positioning as the go-to brand for a typical customer can establish credibility over on competing for generalists and lead to more-focused businesses from your own unique value proposition to your own content marketing, which makes it become easy for the right buyers. If you are thinking of your first item idea, you had better start with your niche, which is a great way to start. There exist countless niches you are able to buy with the chances in order to niche down even more. The important thing is identifying a niche market you are able to master and possess valuable customers.
In this article, you will be shown what a niche market is and 17 Best Shopify Niches and Products to Sell and Earn Profit.
Exclusive Offer: Get Shopify 93 days for just $3 + The Online Store Starter Kit
Start a 3-day free trial, then get Shopify 3 months for $1/month plus the premium package designed especially for new Shopify merchants!
Start Free Trial
Related posts
What exactly is a niche market?
In this part, you will learn more about a niche market. It is known as one of the important segments of a bigger market, which can be then defined by its unique preferences, needs or identity, most of which make a niche market become different from the market in general.
For instance, in a market for women's shoes, there exist a variety of niches and segments. Shoes for vegan women can be a niche market or shoes for plus-size women, shoes for transgendered people or shoes for nurses. All of those are niche markets in the huge market for women's shoes.
Each market can be divided or refined more by specific preferences or needs of its constituents. Along with that, some of the most popular methods can be widely used to help you define a niche.
Price (luxury, discount or moderate)
Demographics (gender, income level, education level or age)
Geographics (city, residents of a particular country, or neighborhood)
Level of quality (economical, premium, or handmade)
Psychographics (interests, attitudes or values)
You had better concentrate on a niche that is in line with your strategic business decision to work well for the customer base and this has to become better than your competitors who are targeting the bigger market.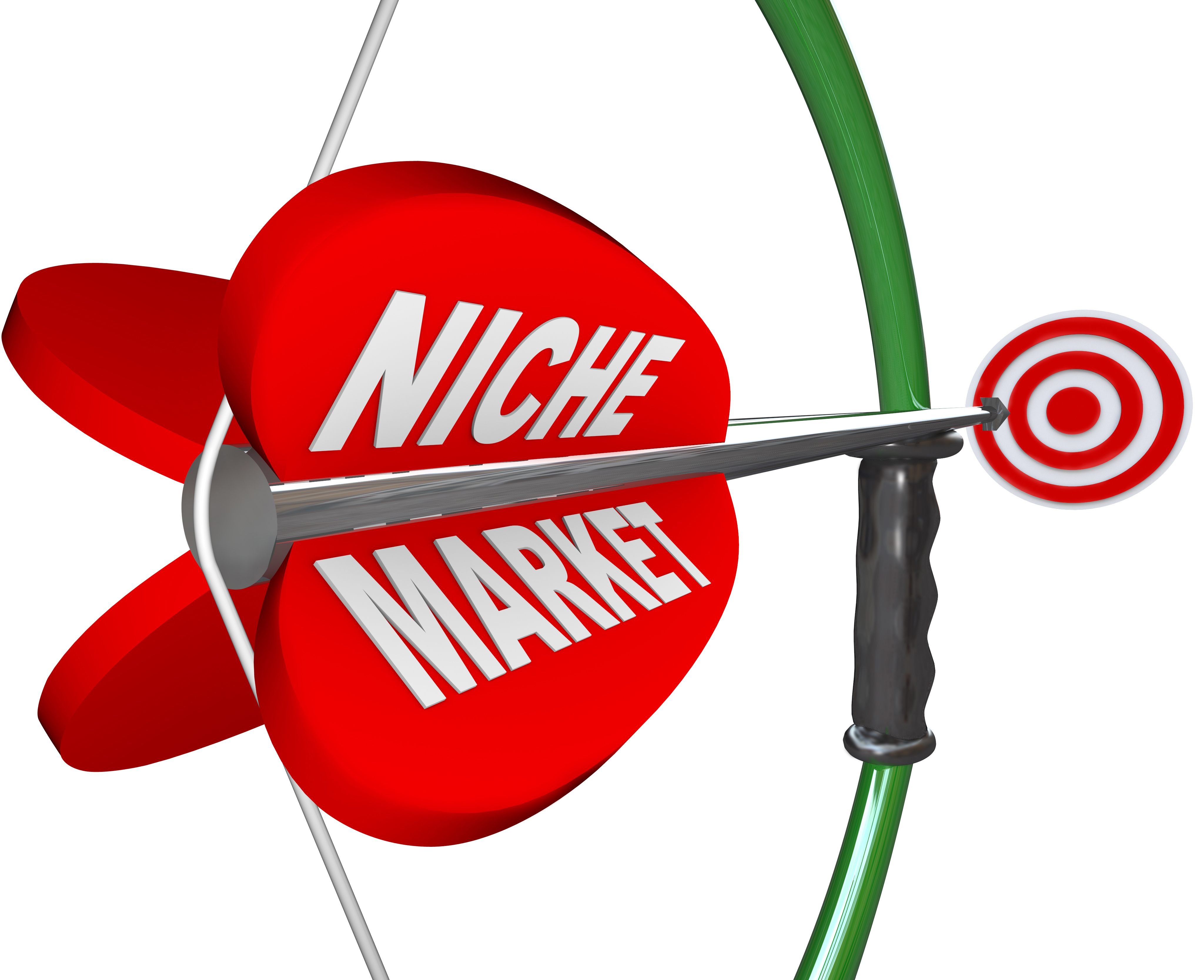 Why are niches important for eCommerce?
As we already know that there are tons of eCommerce online stores and if you are among small or medium-sized enterprises, you might not possess resources in order to fend off rivals for each market group. A clever, as well as more resourceful selection, is picking up a typical market group, then investing in your resources. In case you are successful, you can have a chance to expand to another niche later before building up your own brand market.
In addition, niche clients are going to shop in the same patterns that make it become easy to plan which kinds of products to sell, followed by how to market them properly. This will trickle down throughout your business and lower your storage fees by declining hard-to-sell inventory.
Basically, the more you can understand your customers, the more you are able to get your sales strategies highly optimized. Deals, pricing, with sales techniques such as upselling can be designed to certain customer types to boost the success of your business.
Niches are vital for eCommerce because of the following benefits that it brings about:
Getting production selection optimized: As long as your items are in your niche, they will be likely to sell hence less guess-work in selecting what can be offered.

Optimized pricing: since your range of clients are smaller now, you are able to use sales analytics before to measure the matching prices.

Simple brand management: Along with more targeted products, you might have less listing and even have fewer channels, which make your whole brand become easier to control and manage.

More effective content: In fact, it is easy for you to generate your valuable content as you can cater to the preferences of each group, which is better than striving to please people at the same time.

Sense of community: Targeting typical niches will make you in the group, then bringing about customer loyalty, along with more individual relationships basically.

Precision online marketing: you can use SEO keywords precisely as well as web design features to help target particular group behavior, which is better than group behaviors.

Lower storage fees: Item turnaround is much quicker as you can predict your best sellers better and less chance of getting pipelines clogged with "duds".

Less expensive campaigning: You are targeting fewer marketers, which means fewer ads, less market research, and less diverse content.
17 Best Shopify niches and products to sell online
While you might possess specific trending items and keep them already in mind, you are able to raise your success by getting started with a niche market, then drilling down in order to find out niche items with a potential market-fit. In this part, you will be shown to explore 17 Best Shopify niches and products to sell online.
Take note that this list of niches ideas is a place to help with your references in order to start your search for a niche market. Besides, you are allowed to refer to a different direction or find out other niche chances in each type:
1. Vegan and Eco-friendly products
As you might not know about, sustainability has been becoming one of the hottest topics between customers. According to a survey implemented by Neilson, there is 48 percent of the U.S consumers saying that they could change their own consumption habits to help reduce the influence on our environment.
The emergence of such conscious clients has made way for eco-friendly, vegan, and cruelty-free variations of many conventional items. Should an item frequently bought by the big market, there will be likely to appear a niche of conscious customers who will be ready to embrace the next generation of green.
In fact, back to the old day, there were some enterprises that already looked for this kind of niche marketing donated a portion of proceeds to causes; however, currently, most customers care about how items are produced and sourced.
For instance, Bee's Wrap is seeking for ways to replace plastic wrap by options selected from Beewax. This alternative to food storage is both environmentally friendly and more cost-effective for customers since they are very helpful and reusable.
Niche product ideas for conscious consumers include:
Reusable drinking straws
Cruelty-free cosmetics
Vegan-friendly apparel
Menstrual cups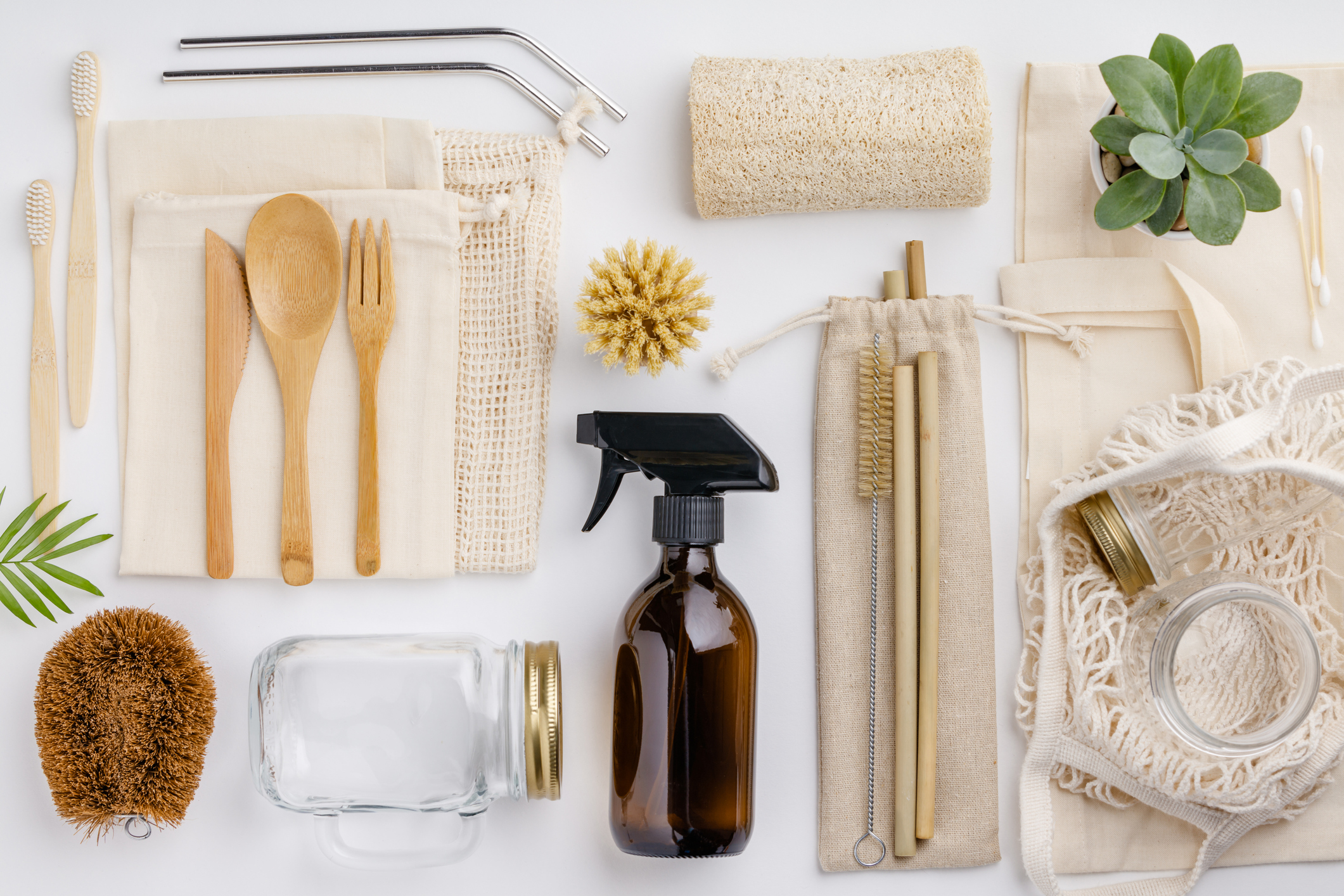 2. Pet owners
Total expenditures for pet businesses in the U.S are calculated at about 75.38 billion in 2019. Honestly, there remain a variety of chances to develop a niche in this market with different lifestyles, different kinds of pets, and many more.
Let's take an example, Patricia's Couture has marked its niche in this market. In detail, they are selling personalized pillows, blankets, kaftans, and other products you are able to plaster your pet's images on. In addition, with people who own dogs, cats, or fish, there also exist other unique pets, including lizards, horses, chickens or turtle with each potential opportunity.
Niche product ideas for pet owners consist of:
Pet cameras to check and interact with pets while you are not close to them
GPS pet trackers
Personal items with pet's images
Organic pet treats and food
Pet accessories and clothing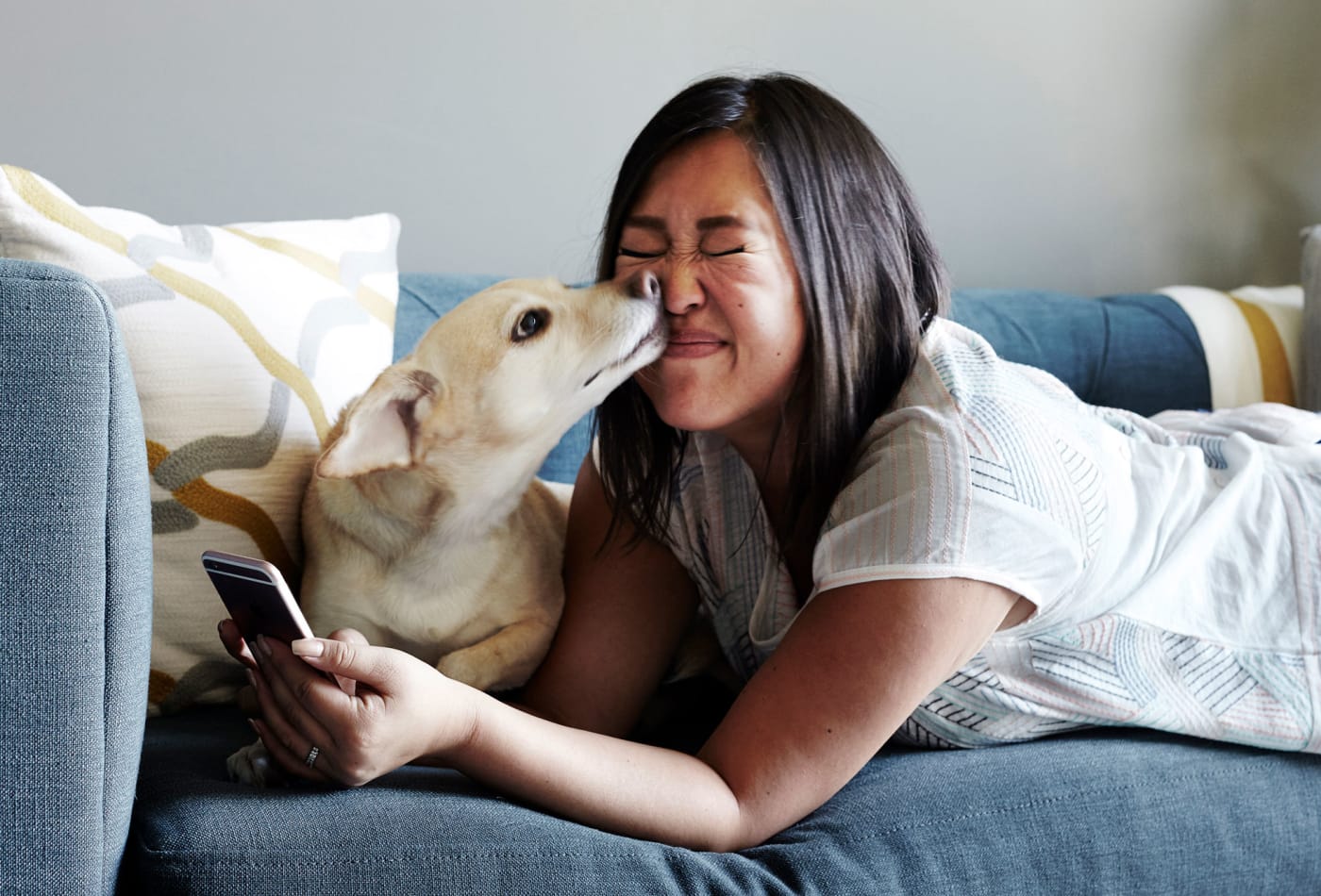 3. The LGBTQ+ community
The LGBTQ+ community is extremely big and those customers, of course, have unique shopping habits. For example, Per Nielsen goes shopping 10 percent more than the average American buyer and they are ready to spend more than 7 percent. Furthermore, brands that are making authentic connections with this huge market are still in their place to serve the LGBTQ+ community such as TomboyX, known as an underwear brand starting in this market. A T-shirt brand, co-founder Fran Dunaway, already saw this chance to meet the specific customer group's needs in order to sell underwear for everybody.
Niche product ideas for the LGBT+ community are packed with the following:
Makeup designed especially for particular skin types
Pride-inspired designs
Clothing that is made for certain types of body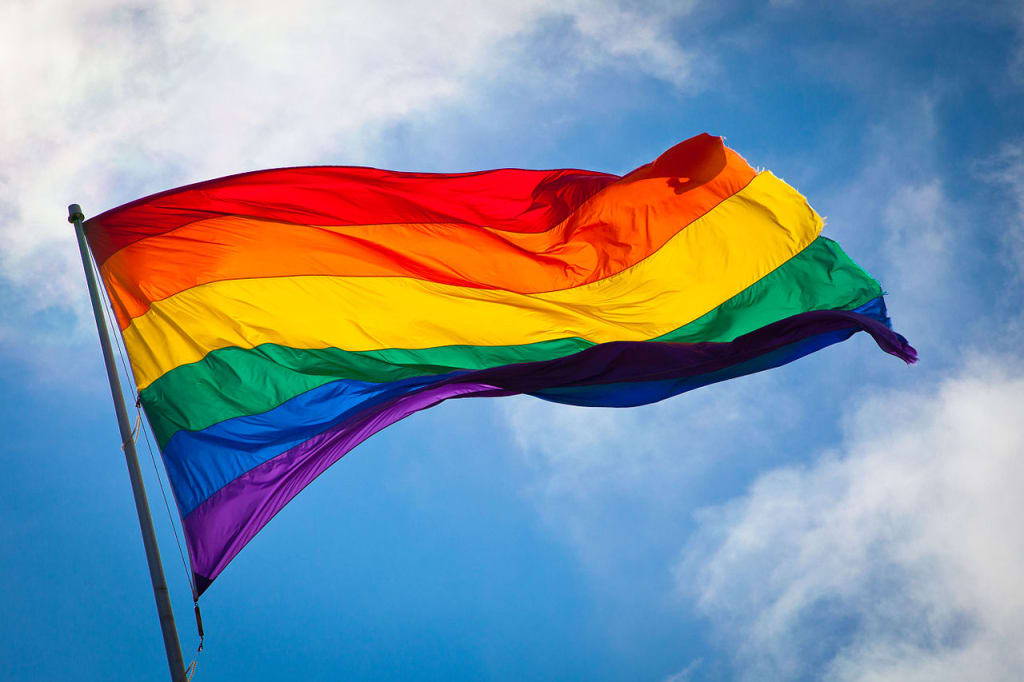 4. Homeowners
Now, homeowners have been changing. What already used is no longer the cases and the number of U.S customers owing homes is currently declining. In fact, there exist various reasons for this, including the increase in the cost of people's standard living or salaries that cannot allow them to go ahead.
Generally speaking, besides homeownership that is decreasing, the definition of becoming homeowners are also changing. Homes are turned into an investment property or a shared place that can create extra passive income due to the advent of sharing homes via VRBO and Airbnb.
This, in turn, has paved the way for August to run its line of a keyless entrance, along with home security items for various homeowners. Guest access that enables hosts to have access to the different renters for a certain time period belongs to one of the main features of this app.
Niche item ideas for homeowners include:
Home security cameras, consisting of smart home devices, in-home devices or doorbells, and so on.
Home decor or furniture for smaller apartments
Home solutions for renters like no-drill blinds
5. Remote workers and Freelancers
The increase in remote workers or freelancers is large thanks to the two impacts, including self-employed contractors and more firms that are opening to the dispersed teams. Basically, there are some reasons for this. The first is to enable employees to work in order to increase job productivity and satisfaction remotely. Those workers are more engaged as well as two times more likely to do their job over 40 hours per week. For those who can go for the self-employed route are looking for freedom, with better work-life harmony.
And freelancers at work is known as a perfect example of companies who are serving this niche industry of freelancers with items to aid in attracting potential customers. They can sell laptop decals so as to advertise what you do where you opt for working. Keeping those workers' motivation as well as a lifestyle can assist you in identifying your ideas to support them and enterprises employing them with the aim of letting them pursue their goals.
Nice product ideas for remote workers are loaded with:
Desk toys or decorations
Decor for home offices
Laptop accessories for those who love coffee shop work items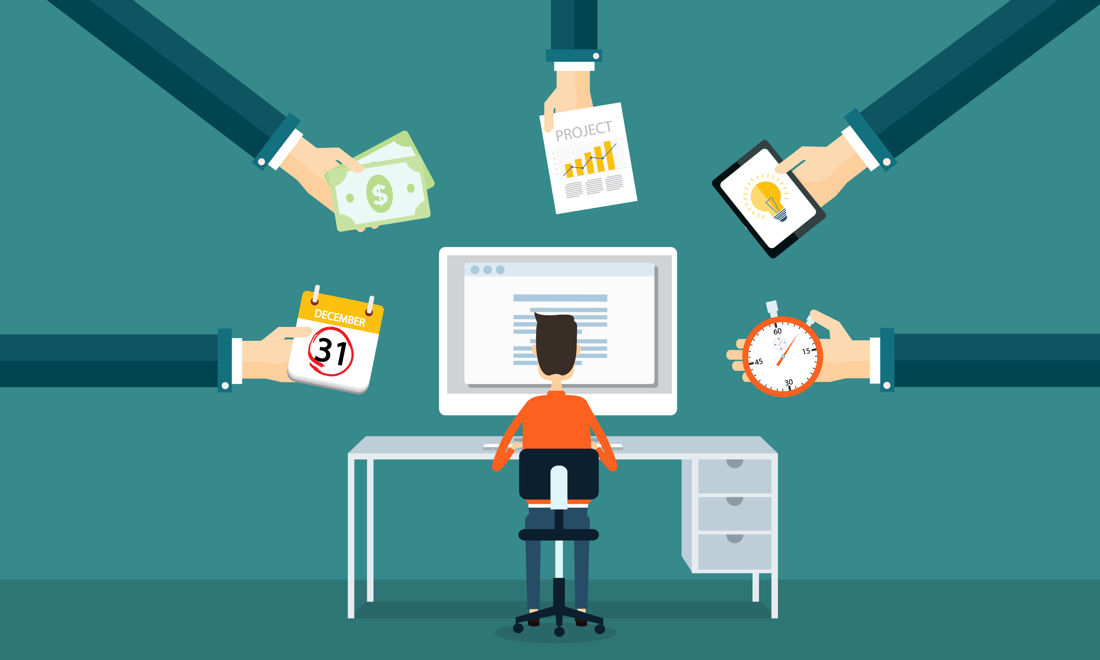 6. Travelers
Online sales in the traveling industry having been increased to over 10 percent in 2018, which is estimated to USD 694,41 billion already sent. Along with the constant declining cost of air travel for the last three decades, more customers can be reached nowadays, ranging from regular business travelers to distant workers.
Apart from that, the way clients approach traveling is changing. Generally speaking, travelers are now becoming more aware of the environment. A recent study under Booking.com has stated that over half are seeking sustainable options, but they have difficulties in finding them out. That grab will create a big chance for brands to step by step as well as support eco-friendly ideas through those sustainable items. Travelers are looking for green selections. Also, they are seeking authentic experiences, long-term trips, and convenience.
According to CNN's report by 2021, there will be half the U.S and the U.K workforce being freelancers and there will also be a minimum of 40 percent more children being home-schooled in 2017 than 2014. This will help you pave the way for more immersive journeys, particularly for distant workers leveraging their own flexible jobs to reach the world outside.
Niche product ideas for travelers confer the following:
Smartphone accessories for traveling content generator
Comfortable and practical athleisure for regular passengers
Scratch maps for a person who likes gaining travel experiences
7. Gamers
"Gamers" is known as a catch-all term including various subsets, like PC gamers, mobile gamers, table-top gamers, console gamers, and many more. There remain over 2.3 billion active gamers worldwide and nearly half spending money on their favorite and add USD 137.9 billion to the industry in 2018.
Shazim Mohammad ran his own online store, Glorious PC Gaming Race with its items aimed at PC gamers. Mobile gaming is taking over and it accounts for 91 percent of the market. In addition, games are not only for males but also for females; hence, the market is diverse now and the trend that does not indicate any signs of reducing. In this category, you are able to niche down which is based on the most common genres or consoles.
Niche product ideas for gamers consist of:
Ergonomic items for gaming sessions, including chairs, controllers, and blue-light blocking glasses.
Decals to personalize controllers and consoles
Accessories for mobile gamers
T-shirt referencing aspects of gamer culture
You Might Want to Read: Why Is League of Legends So Popular
8. Locals
The world's largest brands are now accepting local marketing approaches via targeted campaigns. And here is the truth: They always compete with customer-driven movement to assist local businesses.
However, in case you are selling online, it might be hard to set up local presences. Fortunately, there exist ways for online eCommerce sellers to get involved in the movement by seeking their country or city as niche markets.
Apparel enterprises Peace Collective, for instance, was established in around Toronto pride and in Toronto. The brand has been expanding to help appeal to Canadians accord the country as well as to fans of different NBA teams.
Niche product ideas for locals include:
T-shirts with slogans specific to a city or a culture
Photobooks or prints of a specific cityscape
9. Preplanned Meals
Somewhere else among the need for convenience, along with eating healthy. The eCommerce niche is starting to bloom. Then, preplanned meal delivery that can send well-prepared ingredients to your house. Being ready to cook by yourself is expected to rise in 2021. For instance, the appearance of services such as Plated is the convenience of not needing to shop for your meal. Besides, it helps you prevent choosing unhealthy selections dominating shipment by cooking yourself. Once again, this nice is big enough to assist various sub-niches like focusing on a specific kind of cuisine. By the way, part of the appeal is including meals that are chosen by different professional chefs.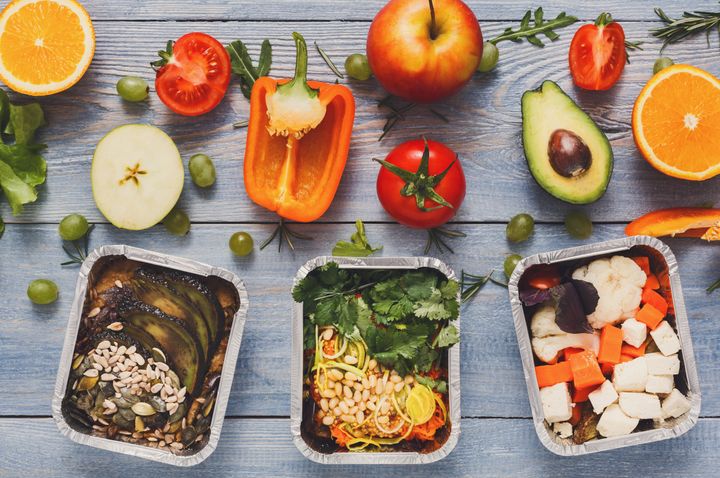 10. Print on Demand
Print on Demand or POD is one of the most popular niche markets that you can refer to. With modern technology, retailers will no longer complain about the model of inventory storage. Such advancement is known as Print On Demand that can be able to end up the low-end apparel market by 2021. POD clothing and apparel allow you to target various styles and enable you to hone in your niche. Since the apparel industry is saturated dangerously, then it is best to dig into your niche to lower your competition, including ironic T-shirts, fitness clothes or animal pints and many more. You can take a closer look at Redbubble's POD selection for inspiration.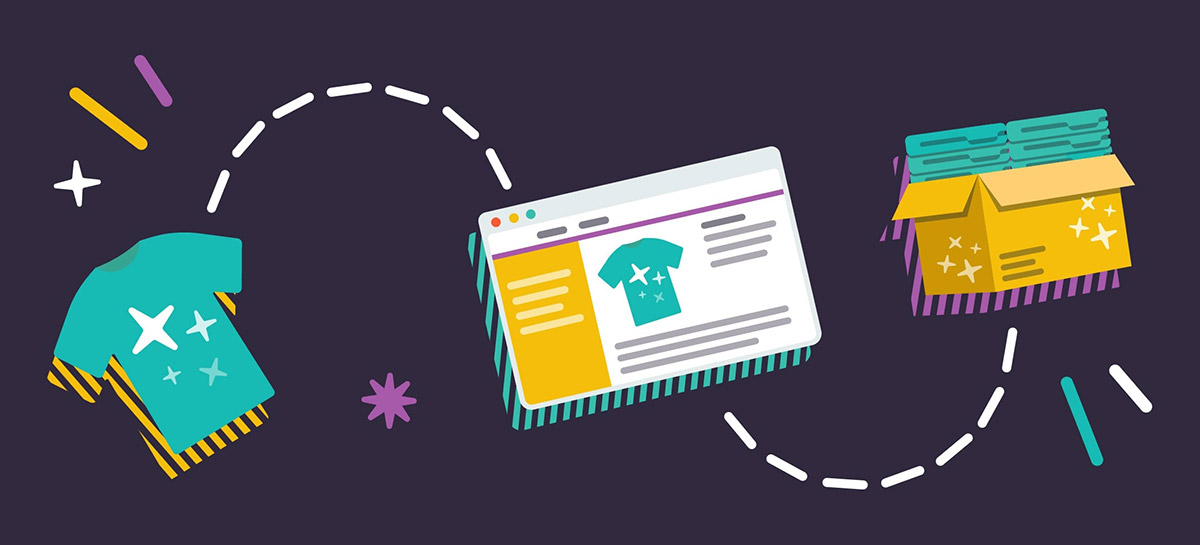 11. Smartphone accessories
The market for smartphones, along with other mobile devices has been reaching unprecedented levels that are totally enough to assists some smaller submarkets such as smartphone accessories. Although not everyone has a smartphone and not every smartphone owner purchases accessories, there's a unique niche of users whishing to deck out their own smartphones as well as make them become more efficient.
Generally speaking, there is enough demand for many traditional smartphone accessories, but what we know now is several "next-level" tech for customers who want to do a little extra. BodyGuardz, for instance, tempered the glass screen protectors in order to offer more protection than the flimsy plastic guards.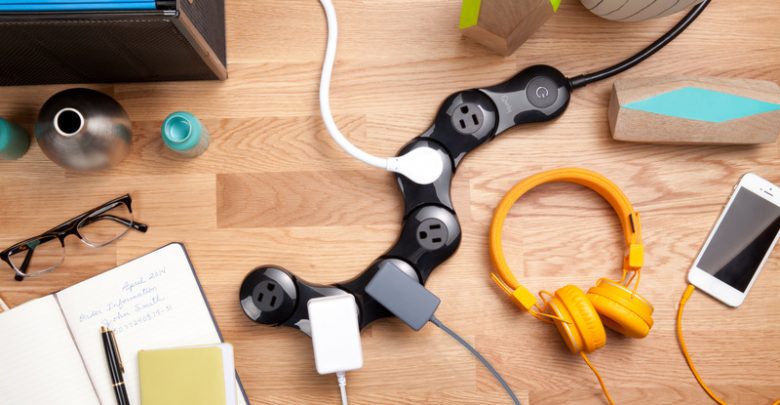 12. Camera drones
Camera drones are widely known as a new commercial drone approval and it is also expected to be among trending niches. The potential course of events will check drones that are first authorized for many deliveries and there remains more than one option for the commercial hobbyists that will take part in the market.
13. Car accessories
Like smartphone accessories, there will be a niche for customers who wish to get their cars customized highly with new gadgets and technologies. One of the most popular is the rear cameras that can make driving become faster.
Like smartphone holders, car accessories are still on the race since lots of drivers are selecting the device's GPS over these built into many cars. Those are rather cheap also to make them a risk-free extra to a variety of stores.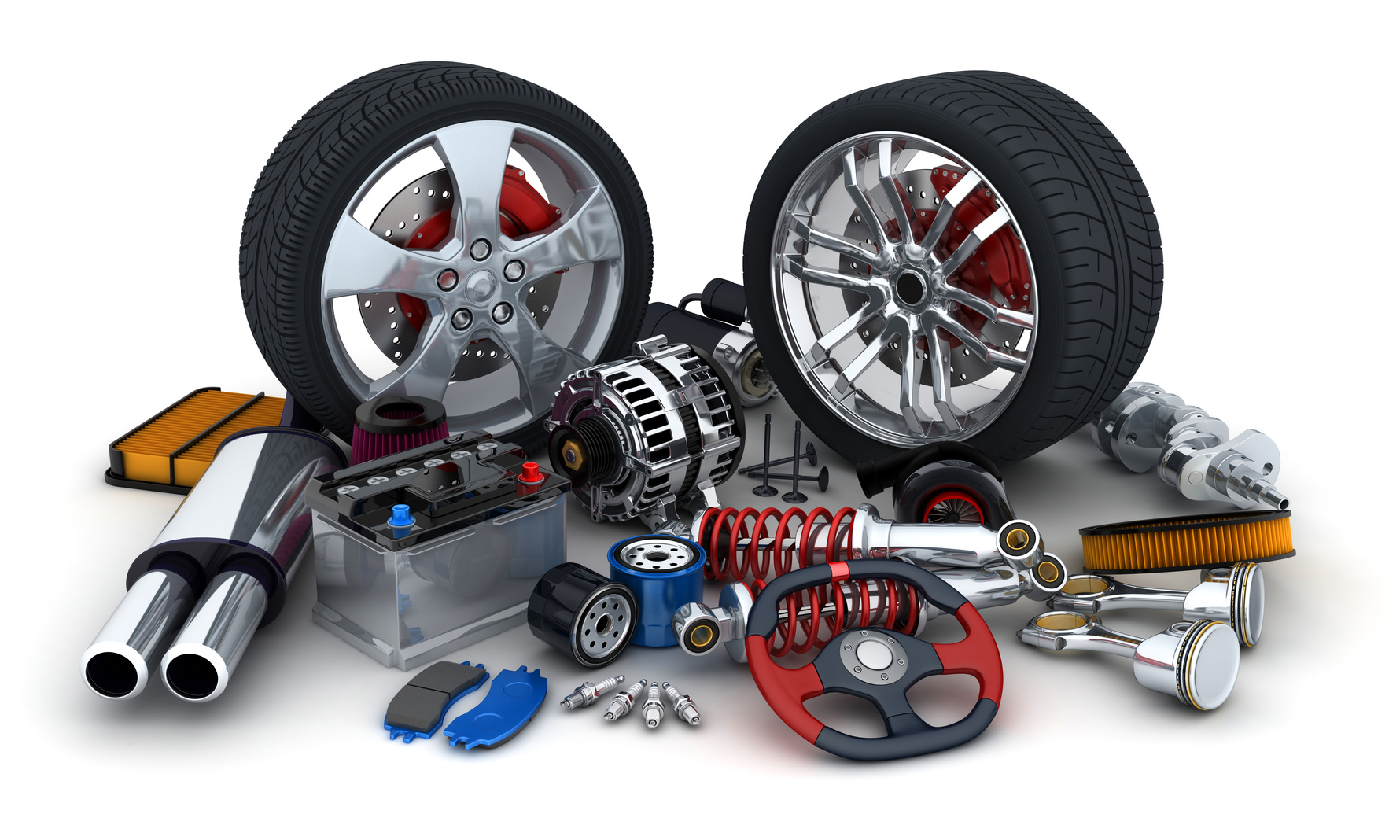 14. Minimalist Jewelry
Historically, the fashion industry popularized exclusivity models and the luxury brand and, however, in the modern economy, lots of consumers are rushing to create minimal and handmade jewelry. For only one thing, although the more affordable prices will attract younger customer groups, it is a stylistic preference pushing this fad. Right now, simple jewelry is "in."
You should bear in mind that minimalist jewelry is not an untouched niche market; however, it is recently witnessing more attention. One more thing is this niche is established and out of fashion. and has its channel Etsy which is dedicated to it. Should you be a fashion eCommerce seller, then going to break into this niche, you also have to spruce up your own social media skills, typically Instagram. That is the place where every serious marketing for jewelry is completed.
15. Beard straightener
Men's grooming is becoming among the lucrative markets available. In order to make this men's beard straightener become one of the top-selling items on your store, you had better consider using from Google ads to target keywords with higher purchase intent, with SEO-focused content to come after additional informational terms. Or, in case you are not a writer, those instructional videos also work.
High-quality content can perform in this product category well since the market demand is growing, let's meet the customers' need who are looking for useful tips to look after their beards with those tools. You should strive to apply content to deal with common questions, including, "what kind of comb is the best for beards" and you are frequently rewarded with searching traffic.
16. Shapewear
Shapewear is now among the greenest niches to buy. For the third year, shapewear is still in its place. The shapewear market is expected to rise to around 5.6 billion in selling. Fashion retailers are storing their inventory with the bodysuits generating a slimming silhouette. Shapewear is common in its own lingerie industry where it initially emerged, but shapewear niche can provide women with various styles that can be born under the clothing as a top or with different cuts.
What is making shapewear become a must-have product is that it can give retailers lots of versatility: No matter you are selling women's fashion and lingerie, or need to include this category into an existing apparel store, you are able to find out shapewear in a variety of colors, size, and styles in order to meet the requirement of the diverse customer base.
You are able to sell lots of trending items such as your high-waist shapewear, which creates more than 6,000 sales in January in 2021. It consists of seamless design, then generating a visibly slimmer figure for the customers.
17. Backpacks
Backpacks have been such as a well-known and popular item to bring you huge benefits. However, the data recently has shown they are a totally clear frontrunner as among the best items to sell online. Statista has estimated that backpack sales will be able to increase from USD19.1 billion by 2021 to USD 22.5 billion in 2023, then make sure this will soon become a top trending item for years to appear.
Getting your ideal customer targeted, in fact, relies on who they are, consisting of college, backpacks for children, university students, or adults. In case you are seeking for selling backpacks for their children. After that, your marketing will require to target their parents. In fact, the perfect place to get parents targeted is through Instagram ads, Pinterest, and Facebook ads. There is only one thing you had better consider is competing with other "back to school" marketing campaigns will lead to inflated prices on ads. Nevertheless, in case you have time to run your store and launch your items before the schools open, you can see a significant rise in sales.
But should you be selling to kids or adults, you have to directly reach them with Instagram ads by attracting the partnerships with Instagram influencers. Backpacks for adults who are not the college will not be as susceptible to seasonal ups and downs. Hence in case you are seeking an all-year-round item trend, this market can be a hit.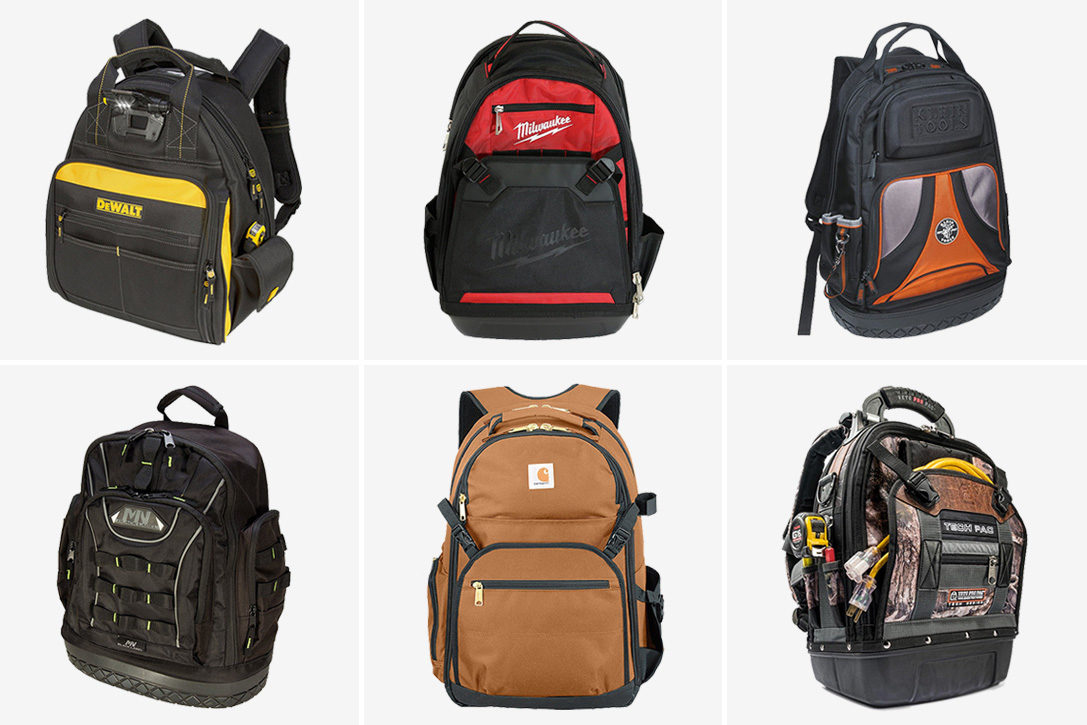 How to source niche products?
Definitely, selecting niches are half of the way. Besides, you have to take care of usual eCommerce responsibilities, such as streamlining your own supply chain and product sourcing. It does not matter which kind of niche you choose. Instead, there are still opportunities as you have various product sourcing ways to opt for. Should you be new to this eCommerce platform, the following list of some common item sourcing methods, along with links to guides outlining the best practice will help you with that.
Wholesales: Wholesales are known as one of the traditional methods of product sourcing in which you are able to purchase items in bulk at an affordable price and store them until they are sold out.

Subscription Box: Subscription Box is collections of items on the subscription payment model, which is better than per-sale models. This is among the most popular choices for your niche marketing since it is easy for you to guess your clients' preferences.

Liquidation: Liquidation helps you purchase items in bulk from other stores that need to unload them quickly at a bigger discount, especially from going out of your business.

Private and White Label: This means products are produced by other third-party; however, you are able to rebrand them as well as sell them by yourself in case branding is among your priority in your own sales strategy.

Retail Arbitrage: Retail arbitrage is fueled by the elbow grease, along with personal efforts. You can come to the store, purchase products at a discounted price, and resell them online with your own profitable markup.

Dropshipping: You are able to sell your products online; however, the manufacturers can manage the shipping. You can make less money for each sale, but you can manage fewer eCommerce duties. Learn more about dropshipping.

Artisan: Artisans mean handcrafted products are made by many specialists, but not manufacturers. A niche category on its own can be more details like handmade furniture, handmade jewelry, and many more.

Second-hand or used commodity: Another niche category can be on its own and you can resell used items for the affordable niche and the retro niche.
An eCommerce niche is a typical group of customers who are fond of similar topics, think of environmentalists, and coffee connoisseurs. Selling in niches aids you in effectively marketing, then building up a community around your own brand. There are some hottest eCommerce niches that you can take it consideration:
Eco-friendly products
Shapewear
Preplanned meals
Weight loss items
Smartphone accessories
Drones
Car accessories
Print-on-demand apparel
Handmade jewelry
Further readings
Conclusion
We hope that with our complete guide on niche marketings and 17 best Shopify niches and products to sell and earn Profit, you can feel confident in choosing your niche to start your journey. Many things you have to deal with, including updating listings, managing inventory, maintaining a budget, monitoring shipments, and many more missions.
If you find this article helpful, don't forget to share this on your social media. Any inquiries, don't hesitate to contact us for more explanation and discussion.
---
Mike is a content writer at Avada, with a love for video games, gadgets, and software. He has been writing about the industry now for over 7 years. He likes to keep up-to-date with the latest software releases. He's also an avid reader, and he enjoys spending time outdoors with family and friends. When he's not working, you can usually find him playing video games or exploring new outdoor activities.
New Posts
Stay in the know
Get special offers on the latest news from AVADA.