Top 50+ Best Print On Demand Products to Sell in 2023
With new technology, dropshipping has become more and more accessible for every entrepreneur to start selling online. Naturally, fashion items become one of the most demanding products due to its high demand and various manufacturers.
Dropshippers even took it further by providing self-customized designs on products like t-shirts, mugs, or phone cases - these are called Print On Demand products. And the buyers? They absolutely freaking love it! Many sellers have made millions of dollars thanks to their witty designs and cultural knowledge.
If you are here, you must be looking for a chance to be like them too, right? Then you have come to the right place! Competition is rising, and your choices of products can decide whether you succeed or not. So in this article, I have put together a list of 50+ best print on demand products to help your inventory sell out in a blink. Let's get started!
What is a print on demand product?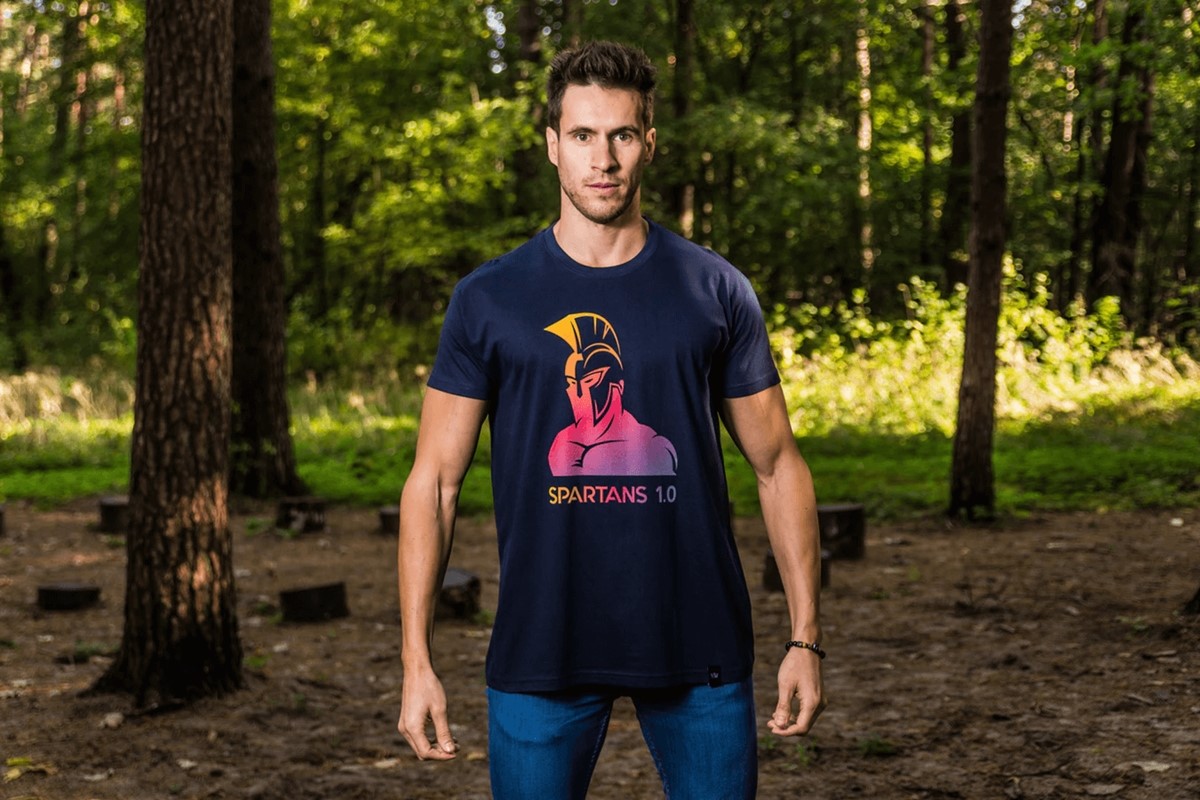 Print On Demand, or POD for short, is a business method in which you sell your own custom-designed products. There are many different types of products that you can apply. Like in this article, you have over 50 of them. But there are still more options to explore as long as you have ideas.
The most common print on demand products includes t-shirts, mugs, hoodies, books, and many more. You can design your own products or receive requirements from customers and deliver customized designs. This level of personalization makes print on demand a high-demand type of online business, the customers want it, especially young people.
There are two ways for you to run a print on demand business:
You design, manufacture, and deliver custom products on your own terms.
You dropship products with help from print on demand companies.
The latter option is called while label dropshipping. This means the print on demand companies would provide you with products that are ready to have your brandings and designs, warehouse, shipping, just like a normal dropshipping business. You can focus your time and effort on the creative side like design or marketing to make your store even more inviting.
Some print on demand companies even offer further services like designing for you, photoshoot your products, or make interesting videos. These services provide new ways for you to run your business with you doing way less work than a traditional store. Some mentionable companies are Printful, Printify, or Teelaunch.
But just like every other business model, print on demand has its own pros and cons, which we will discuss in detail below and show you why you should try it.
Why should you try selling print on demand products online?
Pros
You can dropship print on demand products. No inventory to carry.
Order processing is largely automated since you are more likely to sell online.
Low-risk models. You don't need to buy inventory upfront and can manufacture once a customer places an order.
The quick manufacturing time, a shirt usually requires only 1-2 days to get printed.
Custom products and packaging make your brand stand out on the market.
The choices of design are endless, only limited by your creativity.
Scale quickly if you find your winning design, many have made millions.
Services are great from print on demand companies to grow your business.
With more print on demand companies rising in every part of the world, the shipping fee has reduced considerably.
Cons
A needed set of skills include graphic design, marketing, advertising, customer service.
You need to predict which designs are sellable.
Hard labor is required if done in a more traditional way.
High product cost (print cost added), so your products need to have high quality and price to have a good amount of profit. But the number of products sold can cover that.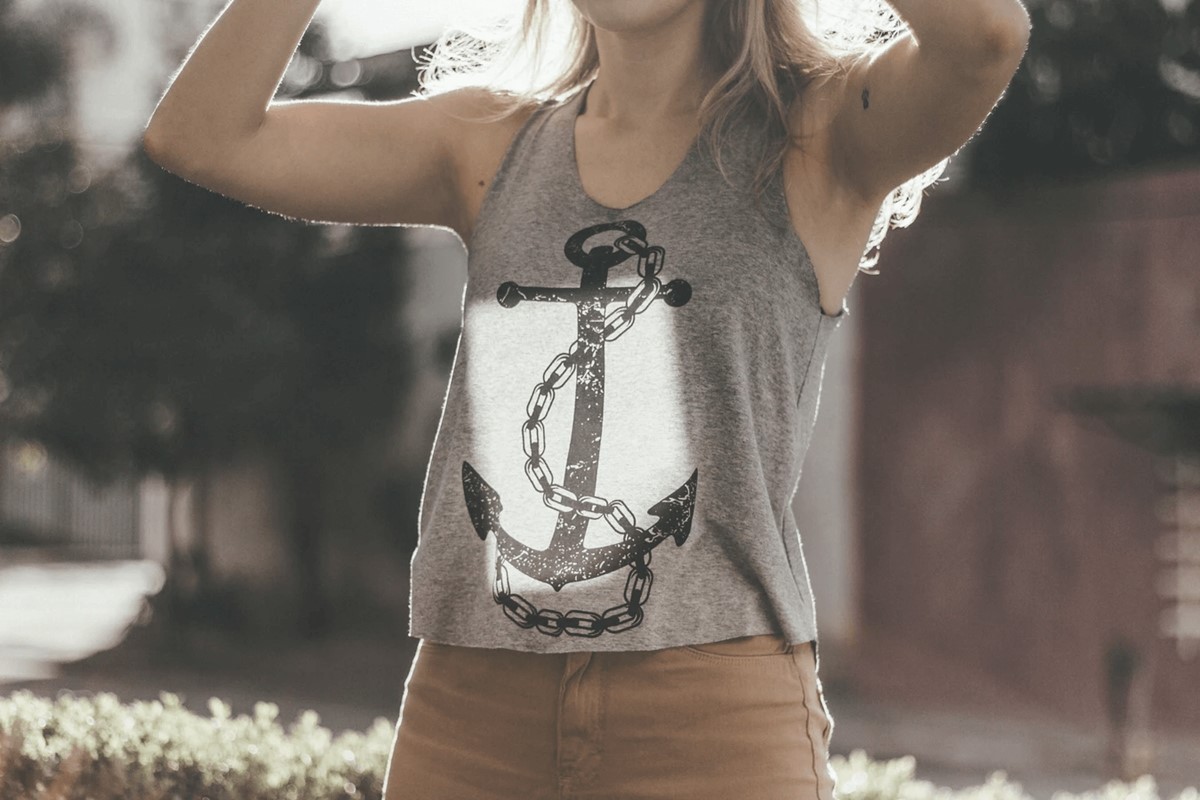 Conclusion:
As you can see, print on demand pros outweighs it cons. The business model requires only a little budget to start and can return high profit due to the product demand on the market. It is not much different from running a dropshipping store.
Bonus points if you are into graphic designs and have a good sense of what design would attract people. Which is why many good designers choose to do a side hustle with print on demand products.
I think that is enough to convince you that print on demand products have high potential in gaining profit for your online business. Next, let's see the top choices to make money with the business model.
Top 50+ best print on demand products to sell online
Print on demand products are in high demand for many different reasons. Depending on your store's available products, customers may buy one or more items for their own personal use. Some stores sell only one product and still can make a huge profit.
As long as you understand the spirit of a print on demand business - which is showcasing your customer's personality and creating designs that match their culture correctly, you will be able to make a lot of sales over time. You may even make many loyal customers along the way who are willing to advertise your store as influencers in the future.
Clothing and apparel
This is the start of it all. Some designers thought it would look dope to have their own line of designed clothes and people just love to buy from them. From t-shirts to socks or hoodies, best print on demand products like clothing and apparel always can make a profit.
Here are some of the items that you must think of to offer through your online store.
Related Post: 8 Steps to Start an Online Fashion Boutique with Shopify
1. T-shirt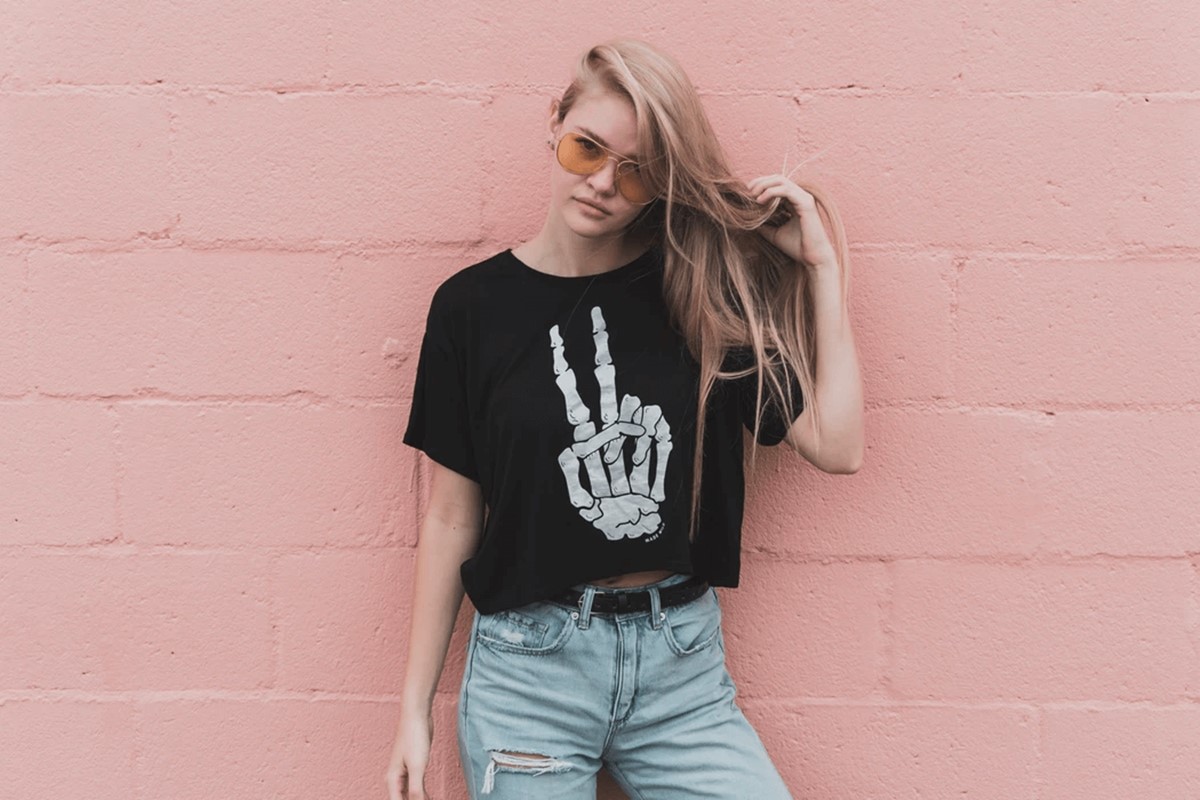 When you are thinking of print on demand products, the first thing to come to mind should be t-shirts. It is like a fashion item that is never out of fashion, not too expensive, and people just love it, whether it is going to a dinner or the beach.
There are a variety of styles for you to offer, from v-neck t-shirts to scoop neck, long tee or sporty, and the numbers of color variants can expand your product offerings a lot. Not to mention t-shirts are highly personalized with customers' information and requirements.
A trend that you can take a look at is t-shirts for couples. With a bit of designs, you can get two t-shirts that look really cute together and people would go mad for it. Target both the man and women in love portfolios for new ideas and you may receive your orders sooner than you think.
Prices: $20 - 50
Read more: How to sell T-shirts on Shopify
2. Socks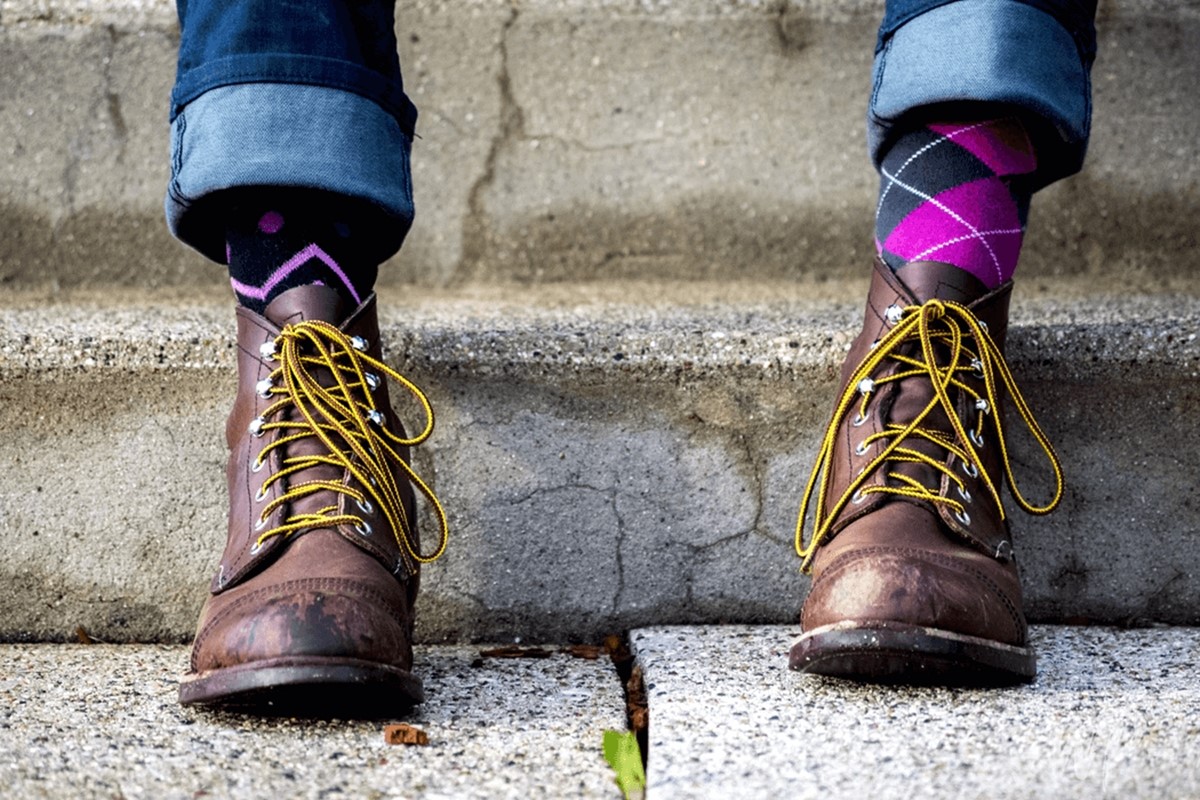 Socks are getting more important as a fashion statement. If you wear boring socks, you are doomed to be the boring one. Therefore, stylish and creative socks are now popular for both women and men.
With colorful prints and details, a pair of socks can turn into the most eye-catching item on your whole outfit. And you can sell them all year round with thick material for winter and vice versa for summer. There are even socks for children, and parents would love to buy some cute ones for their babies.
Prices: $10 - 15
3. Tank tops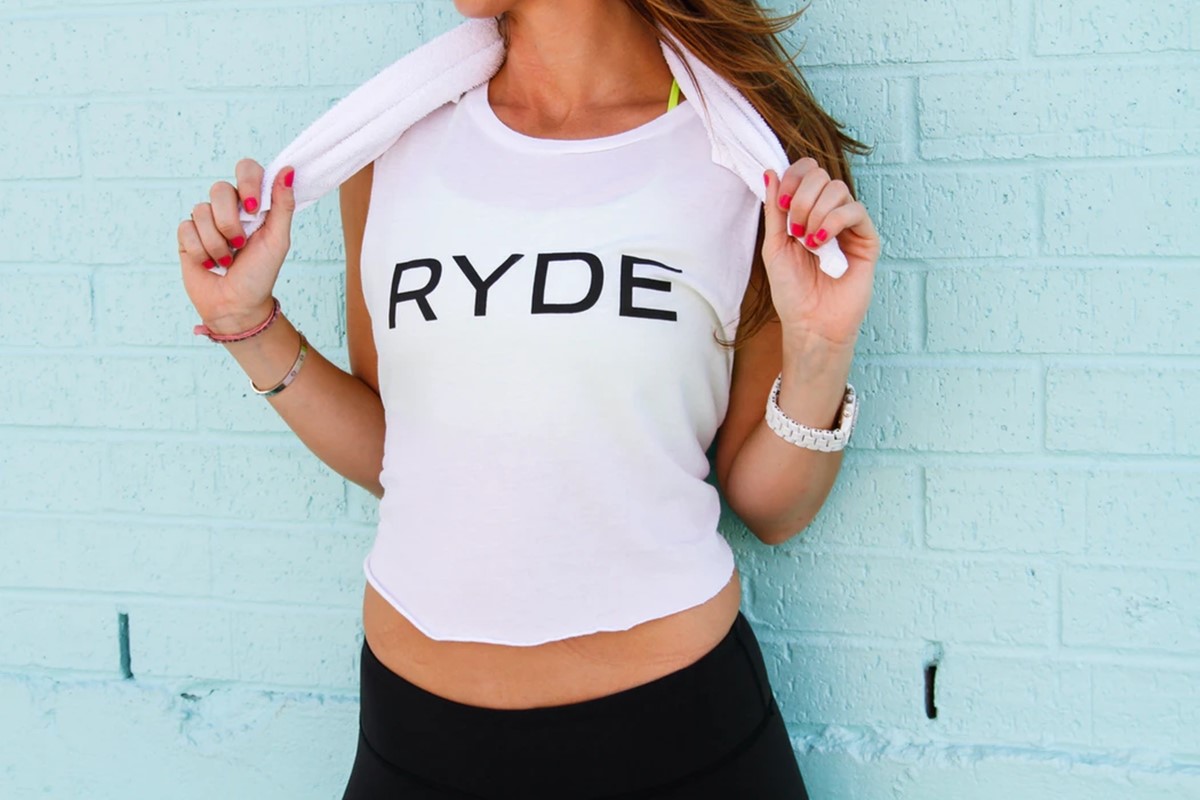 For summer, both men and women would love to have some tank tops. This is a great print on demand products that people can use at the beach, the gym, or anywhere under the sun.
They are also easy to print on, and people can purchase at rather low prices. As a fashion item, they can make people look sexy in an instant. These tank tops can move out of your online store really fast.
Prices: $20 – 30
4. Hoodies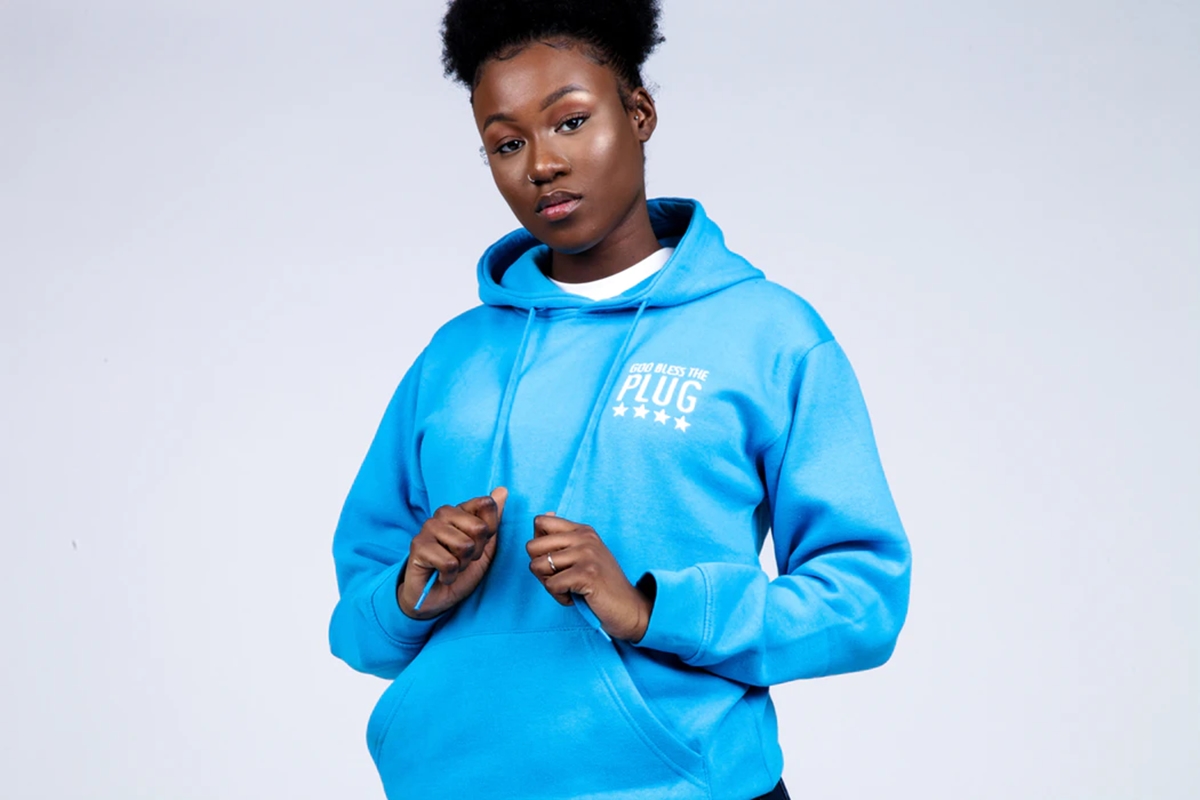 Another print on demand product that you can sell throughout the year, hoodies are sensational with good designs and can attract individuals from all ages or genders. From dope black to colorful hooded sweatshirts, you just need to add a single image, and a whole new item comes to life.
With various materials, styles, colors, you can make many lines of hoodies that are not only personalized but also culter aware and make a buzz on the market. Election time is near, whose face would you like to put on a hoodie? And that is just one idea.
Prices: $35 - 70
5. Baseball shirts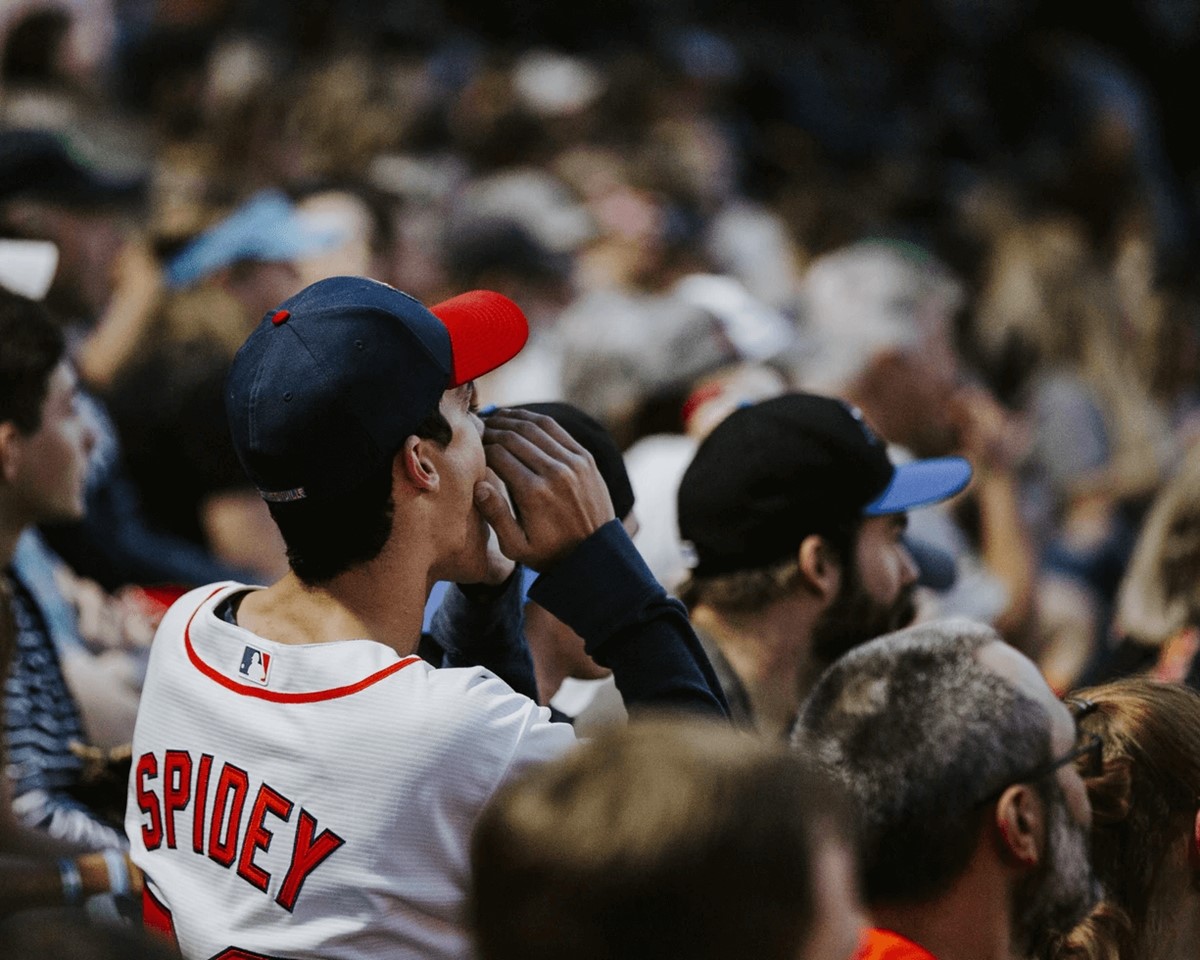 If you are from the US or think about dropshipping in the country, baseball is a long tradition that people love. Baseball t-shirts got popular for looking cool as hell, and now young Asians are wearing them too as fashion items.
The two-tone color scheme makes baseball shirts easy to print, and they are easier to sell than t-shirts because you know who to target first: the fans. Having your own name on the shirt of your favourite baseball team? Count me in!
Prices: $35 – 50
6. Caps
As a common item, caps is a great choice as a print on demand product. They are universal, easy to use, and a must-have item in your fashion closet. There are many colors and designs that you can use, and some people would want to buy them in bulk order as gifts.
As for styles, you can pick from hip hop to baseball or casual, there would always be someone who is in need. A large amount of colors is needed because people want their caps to match their outfits.
Prices: Around $30
7. Activewear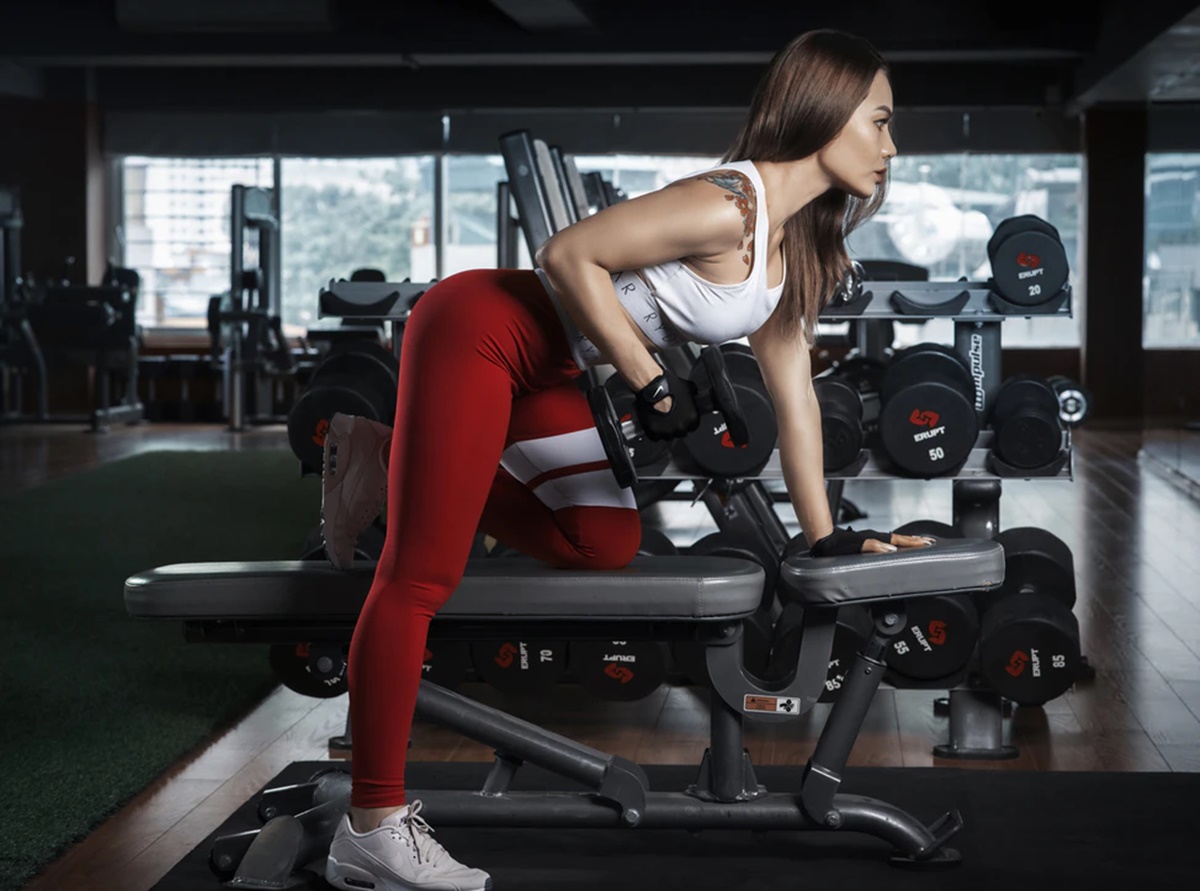 Modern people want to take care of their bodies, so the gym becomes essential. And active apparel comes along as must-have items to max out the performance. Activewears is not only comfortable to use but also stylish so people can be more confident in their body shape.
You can add a logo, more details, or cool designs to make the gym look fun. After all, working out is good, and so should your products be.
Prices: $23 – 30
Baby products
Parenting is hard, we all know that. It requires time, effort, and a lot of mentalities to raise a child. That is why online products for babies are popular because they are essential and can save parents quite some time going to the store to pick them up.
Parents are willing to buy all the items for their kids so they can have cute clothes to wear and brag with everyone about it. While the relatives will look continuously for the perfect gift that can make the baby the loveliest creature on earth.
This is your chance as an eCommerce business to provide the best print on demand products for babies and become the go-to site for those who are searching for kid-centric items.
8. T-shirts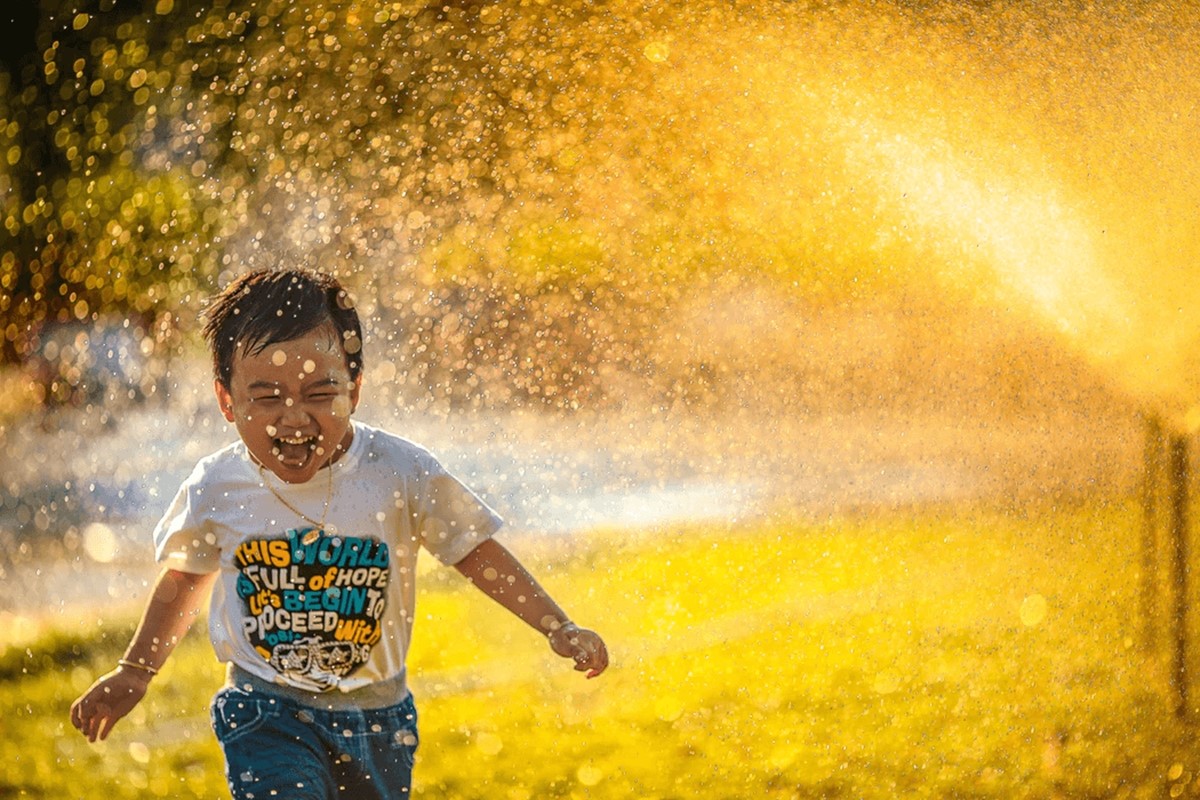 Just like adults, t-shirts are high-converted items in baby sizes as well. Creative, funny, unique, personalized, these all can be added and make an item that the little ones would look perfect in. Imagine taking your baby for a walk and he has a Marvel t-shirt with the face of Iron Man on it, the other kids would go wild (watch out for license though).
Short-sleeve, long-sleeve t-shirts are all fine to sell and have high demand. And don't think about what the baby would like, try to go for designs that the parents would love to look at.
Prices: $ 15 – 25
9. Bibs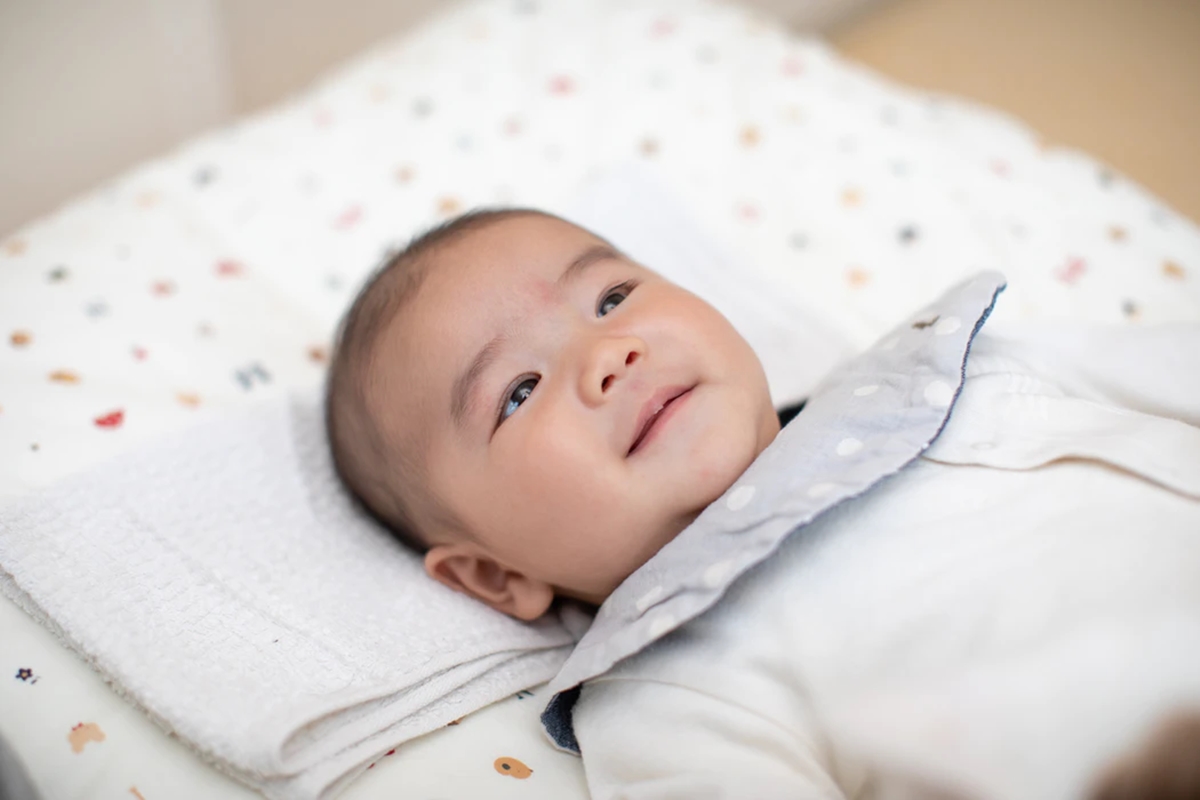 Kids always eat like a mess, and bibs help parents prevent babies' clothes from getting dirty again in thirty seconds. Bibs can have all kinds of shapes, sizes, and colors for your customers to choose from.
With a white bib from your print on demand suppliers, you can add your design and brand to make eating more fun for both the kid and the parents. They are great as gifts too.
Prices: $ 15 - 20
10. Baby towels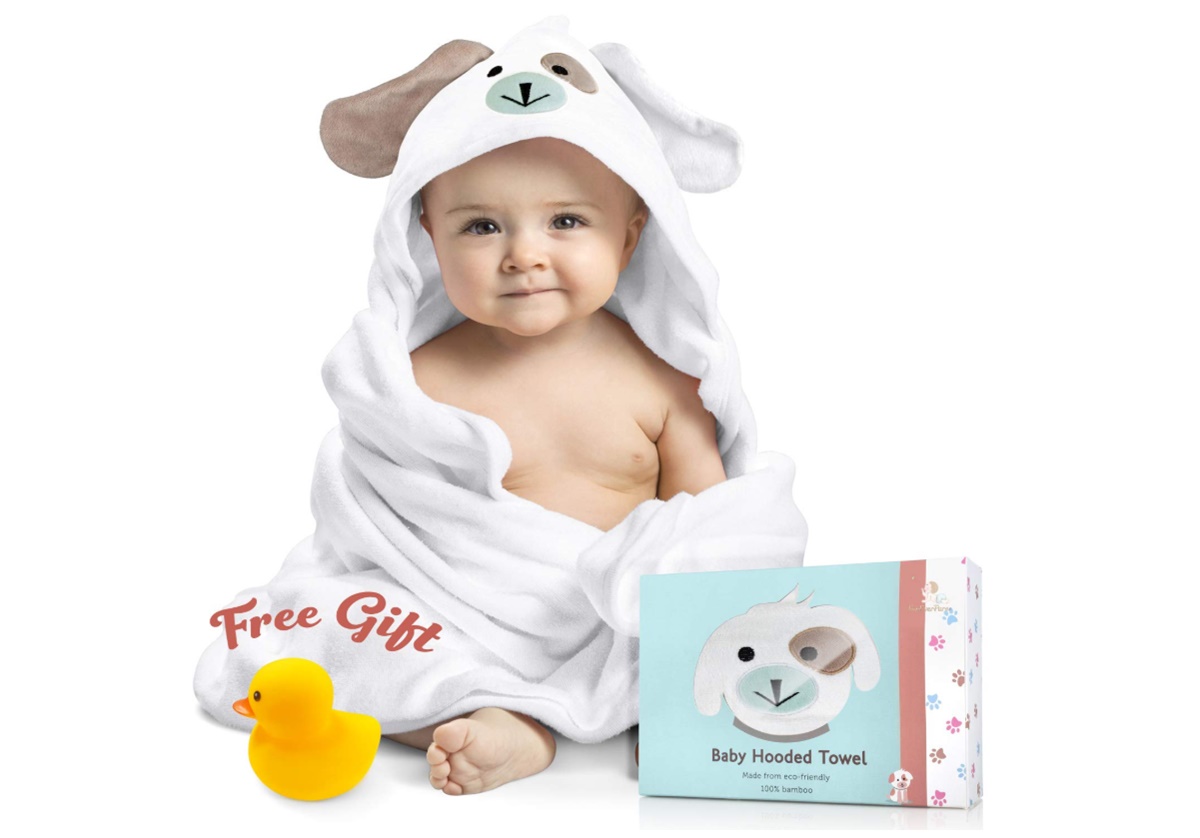 Everything can look more beautiful, and baby towels are like that. With a good design, a baby towel can be very eye-catching and is a great print on demand product to sell. The item is always needed by parents to keep the kid dry so you can sell it around the year.
Parents often buy these towels to stock up and, so make sure you have the quantity and the right sanitary. As for gifts, try to have hooded baby towels that make the baby look like a bear or baby Yoda, those sell like pancakes with strawberry syrup.
Prices: $ 10 – 30
11. Blankets
Blankets can also be personalized by using artwork and designs. These are newborn necessities so they can be warm outside or inside. So if you sell baby blankets, get ready to sell them quickly.
The most common colors for a baby blanket is pink or blue, so make sure your provider always has those in the storage. Pastel colors are on trending too, and again, baby Yoda shows some serious potential.
Prices: $ 10 - 20
12. Hoodies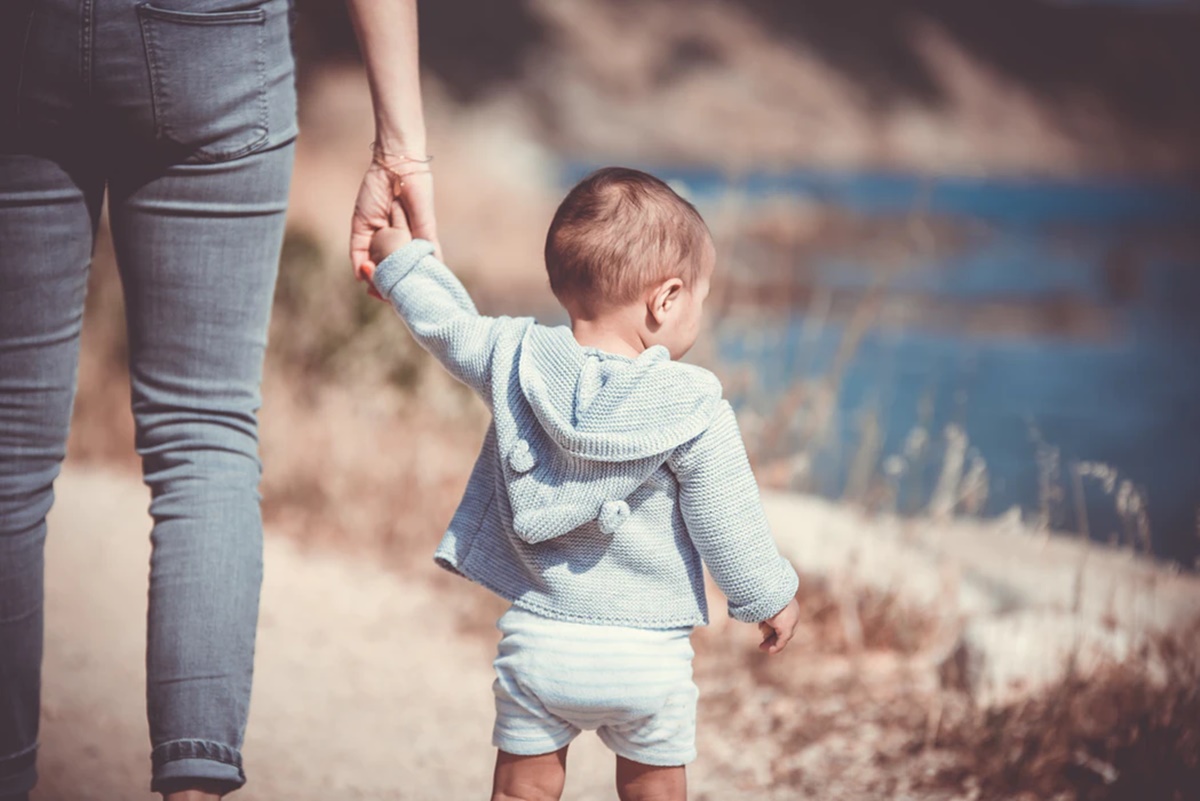 One of the new trending print on demand items for babies, you should definitely check out hoodies for babies and kids. These hoodies give them great comfort and movement, so you can easily choose them as a print on demand product.
Hoodies are often bought together with t-shirts, so try to have some color combinations that are eye-catching. Various colour options are needed so kids and babies can express themselves at their best.
Prices: $ 10 - 25
13. Pajamas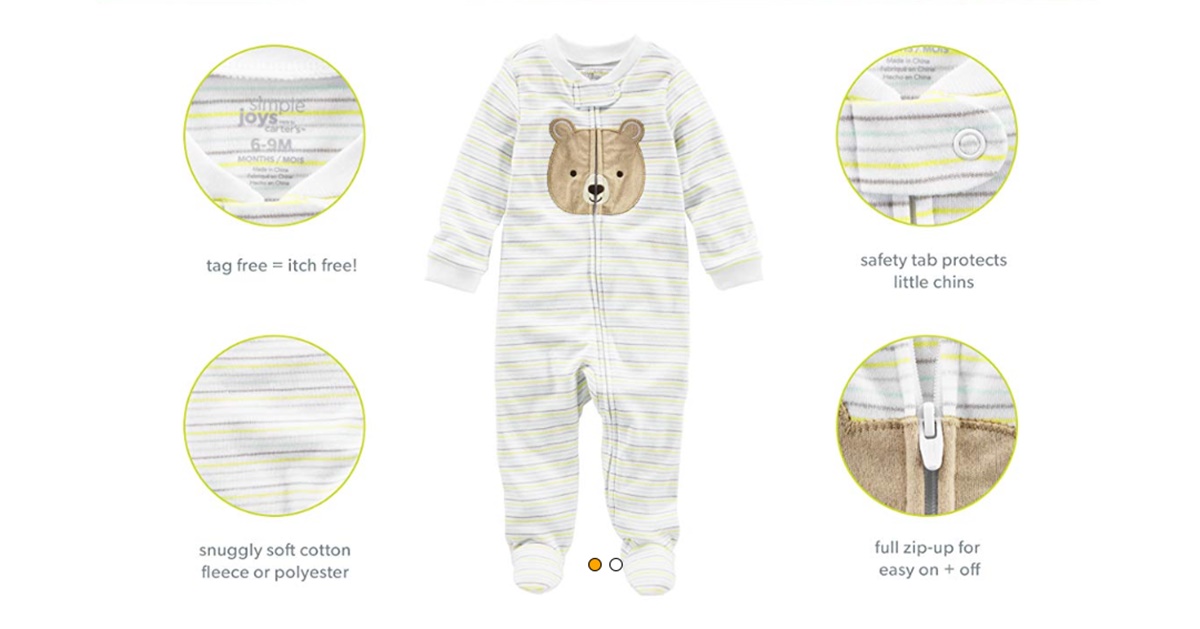 For the sweetest dream, think of getting a comfy pajama for the baby. These pajamas often have soft material, which is good for baby skin, and you can print pretty much anything on it like Iron Man's face or Winnie the Pooh.
Again, try to think about what the parents would like to see. A cute pirate, a lovely cat, or little Deadpool, there are countless ways to make this print on demand product.
Prices: $ 10 - 20
14. Onesies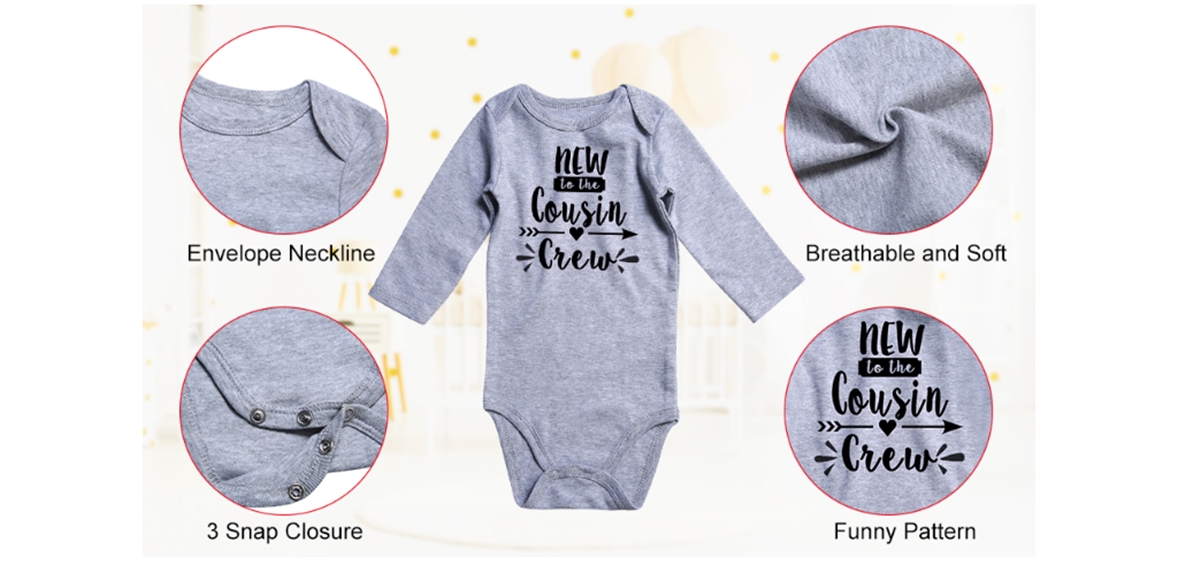 Onesies are hugely popular because they are comfortable and have enough air for the babies, especially in summer. Many would choose them as gifts because they are so damn adorable. So be sure to offer onesies if you are selling print on demand products for babies.
Prices: $ 8 - 15
Tech accessories
People tend to get more dependent on technology with smartphones, tablets, laptops, so that is your chance to provide great print on demand tech accessories as the best print on demand products.
Whether it is a colorful case or sophisticated cover, you sure want to have these kinds of products since they are affordable and highly sellable. Here are a few ideas.
15. Laptop cases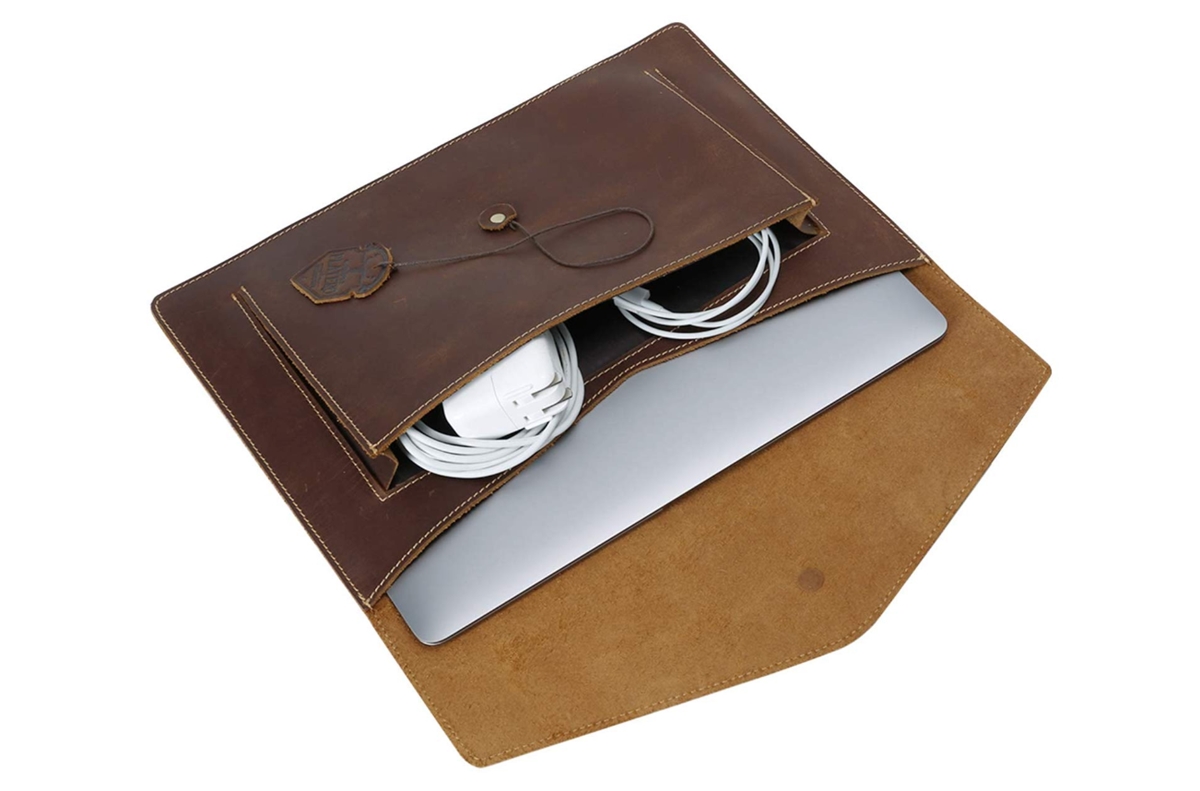 Laptops don't really need a case to protect them, but the owners want them anyway as fashion items. Tech-savvy individuals would love to own some unique laptop cases with a unique design or vibrant details that scream personality. Beware, these sell fast!
Price: $ 12 - 50 (the high-end cases are usually for Apple products)
16. Tablet cases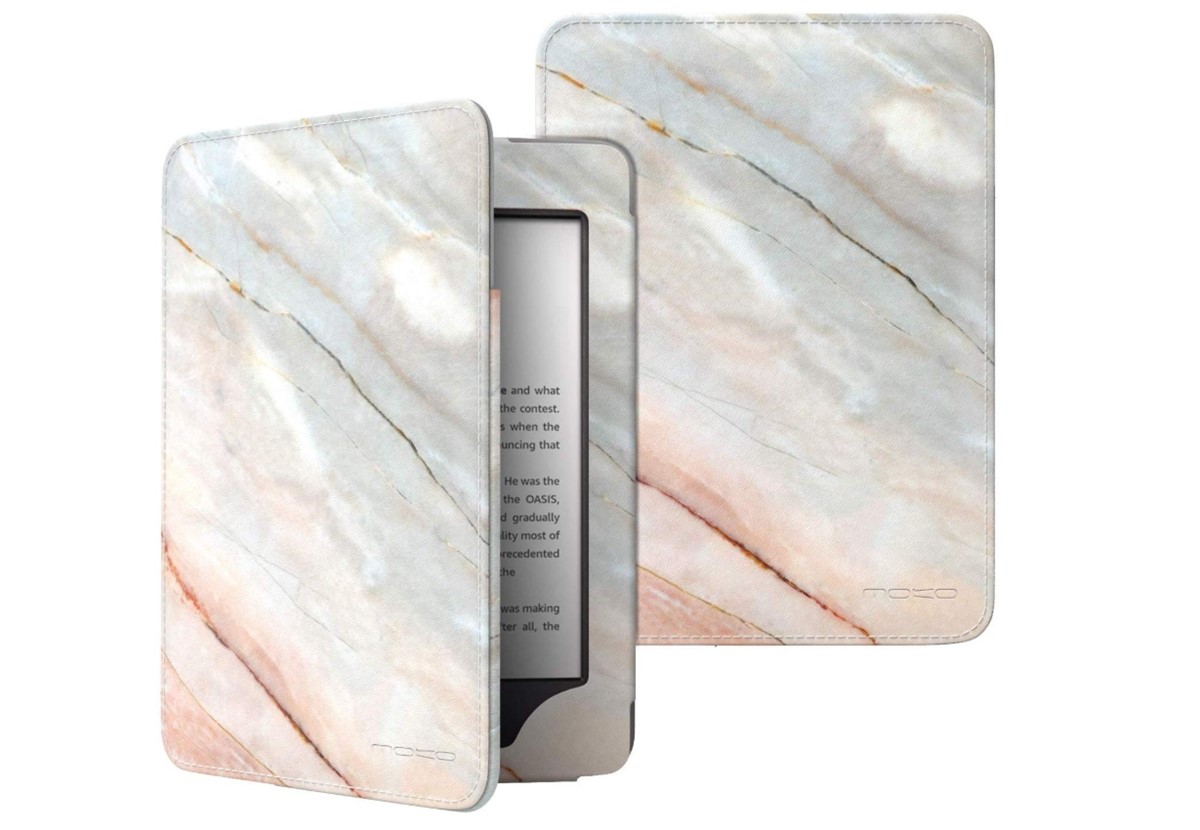 In addition to laptops, tablets can use cases too. And they need cases even more so they can stand up and be used more conveniently. Some iPad cases and skins are excellent print on demand products to include in your next shipment.
There are often low-end and high-end products, but Apple product owners are still among the most willing to purchase customers.
Price: $ 13 - 30
17. Phone chargers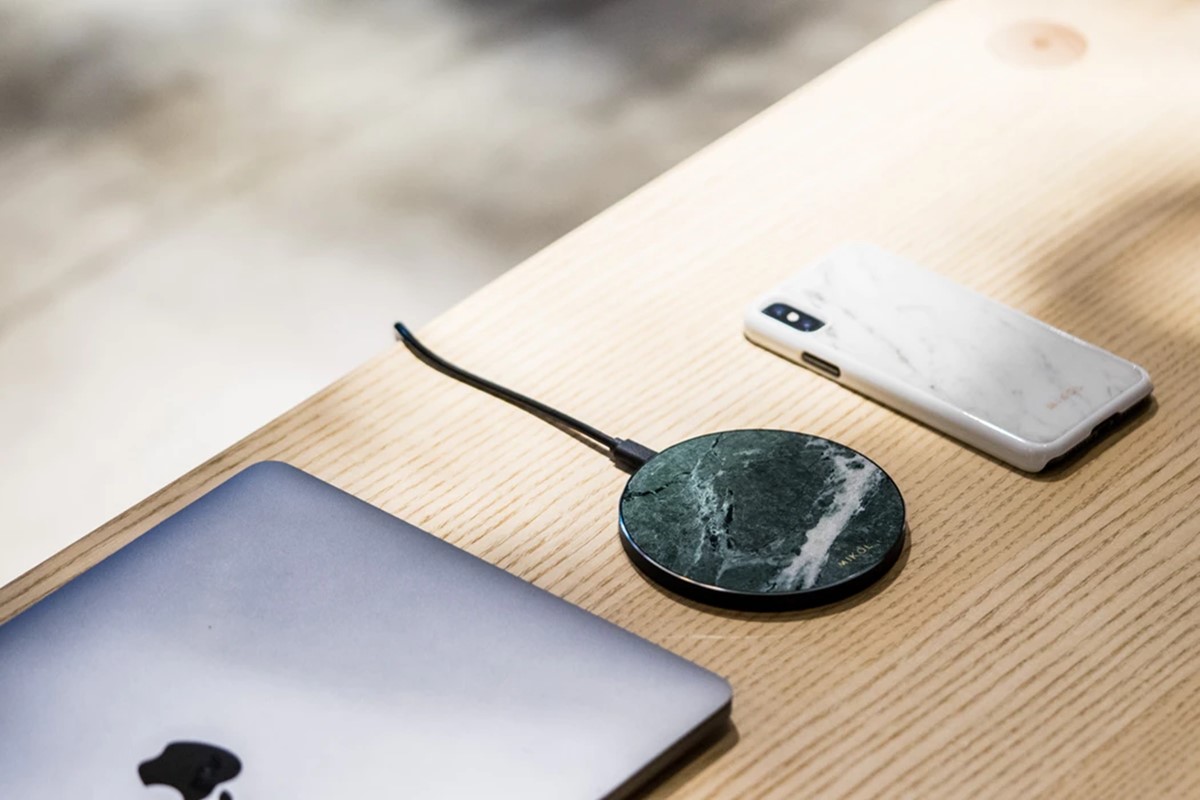 Once the case is done, people would want their chargers to match as well. While old types of chargers have little spaces to print on, the wireless chargers have many spaces to decorate. Some even consider these as a table decoration, so it is no surprise they are a good print on demand product.
Price: Various
18. Bluetooth earbuds chargers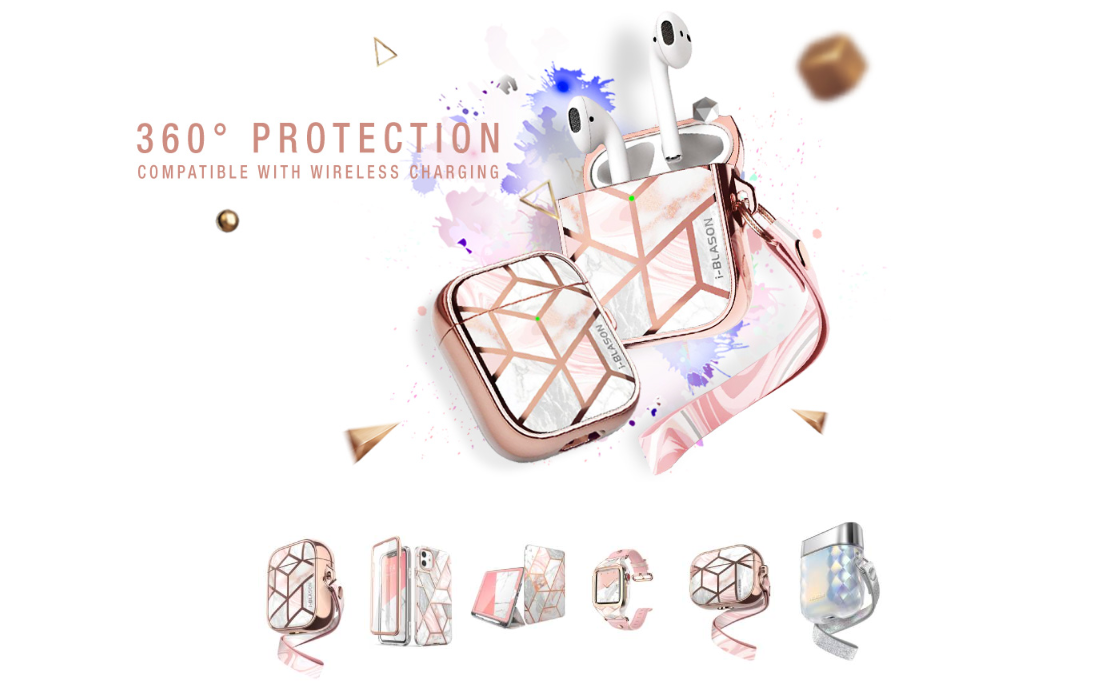 Bluetooth earbuds are on high demand now with people choosing them as the new and modern method of communicating. And as for young people, everything should look nice with their own taste. So earbuds chargers are having custom designs too to profile them.
You can sell these pretty easily as a service or stock some Bluetooth earbuds to make them print on demand products. Airpod users started the trend, so it is a good option to start.
Price: various
19. Mouse pads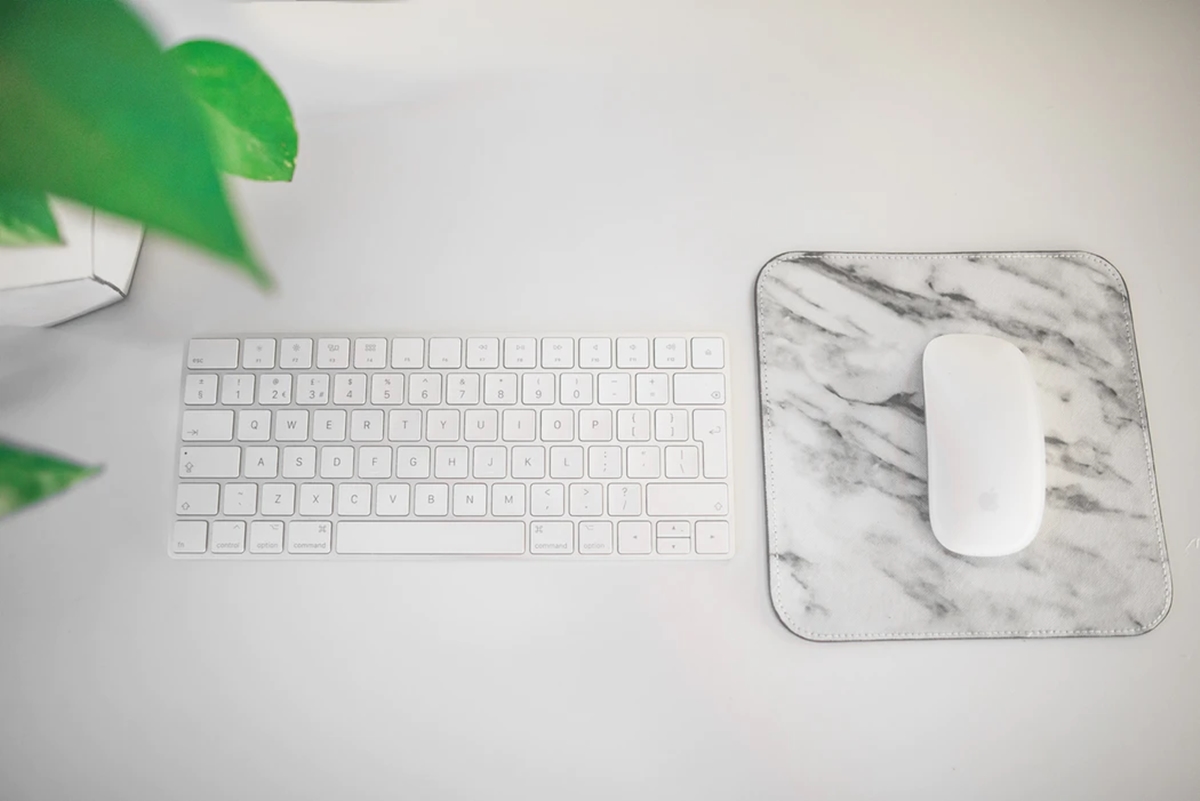 For computer users, mouse pads are very much needed. They come in all shapes and sizes with various colors and decorations. For a fun workstation, the mouse pads are on high demand by office workers everywhere. They are good to use at home too to provide comfy when using personal computers.
Prices: $ 7 - 15
20. Ipad skins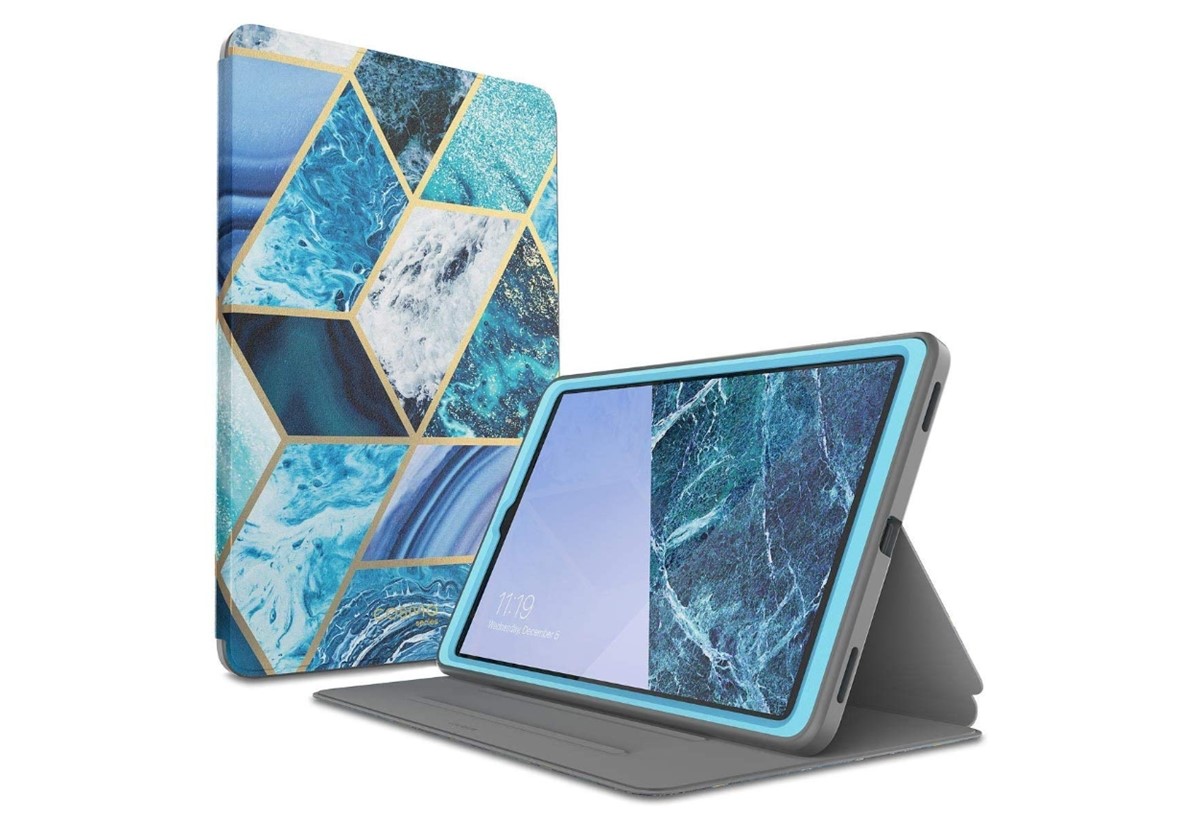 As mentioned, Apple products often have high demand for accessories like skins. And compared to other tablets, you should consider only selling skins for Ipads. They come in many colors and prices, so you can sell to many targets with different tastes. Ipad skins is a great choice as a print on demand product.
Price: $ 25 - 50
21. Phone cases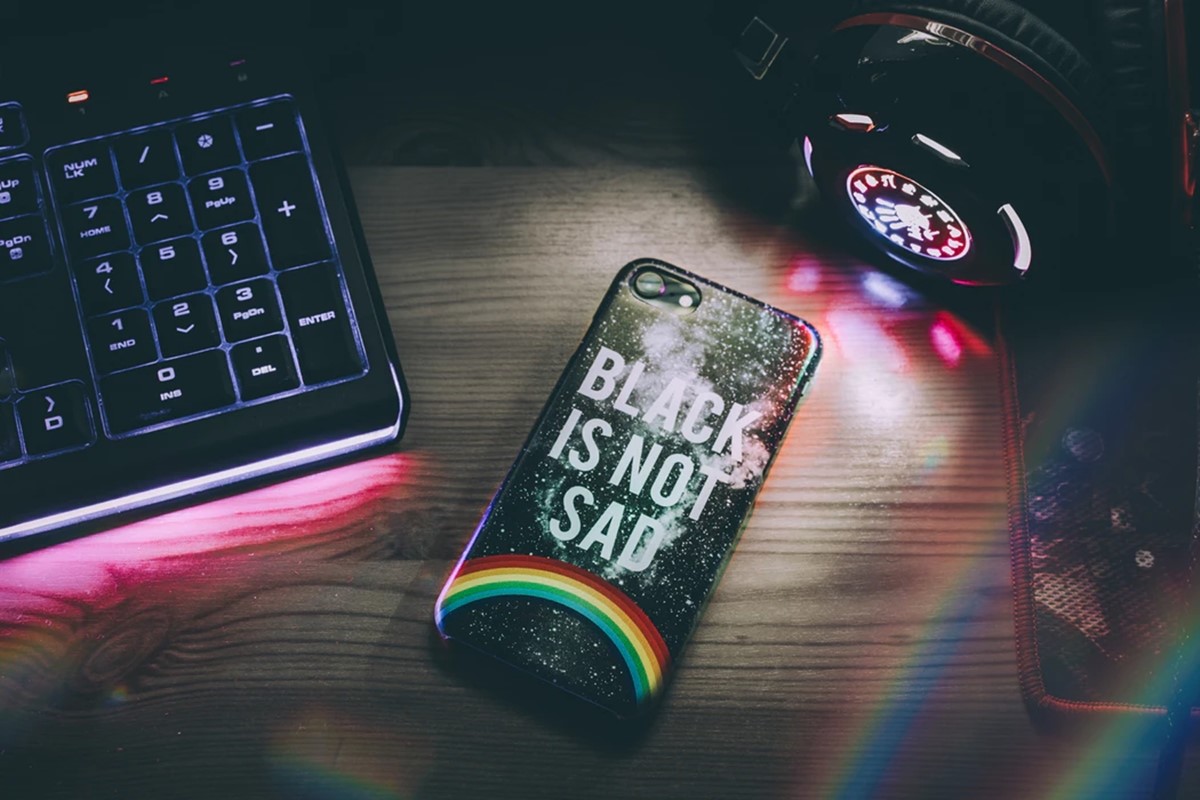 Lastly, you can offer phone cases on your print on demand store. With just a see-through plastic case, you can print almost everything to make a stunning phone case. These cases not only look pretty but also protect the phones.
Try to ride on the trending waves with designs while offering phone cases. People change them all the time to make their phones look interesting, so you should change your models often too.
Prices: $ 15 - 25
Fashion items
A t-shirt is the first and obvious option when doing print on demand, but have you considered other products. The fashion items come in many forms and have the potential to bring fresh designs.
Custom fashion items are on high demand since they are personalized and represent the owner's character. Here are some best print on demand products in fashion that you can sell right now:
22. Tote bags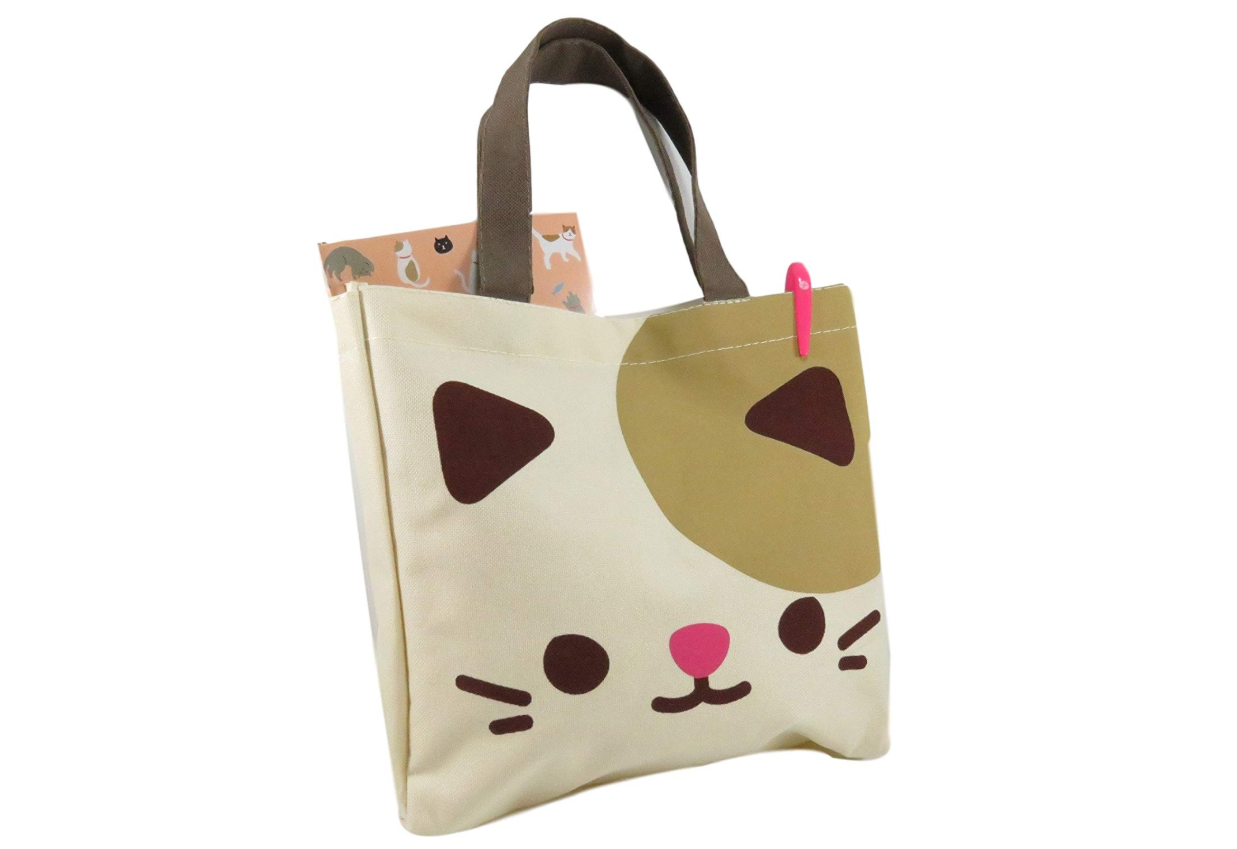 You will be surprised to find out that tote bags are a great print on demand product. They are frequently purchased by those who want a carry bag for their own and also businesses are demanding to have these as giveaway items.
With the rising trend of anti plastic bags, tote bags are even more popular. A basic canva tote bag is good, or you can have more colors to be decorated with words or pictures.
Price: $ 17 - 30
23. Luggage tags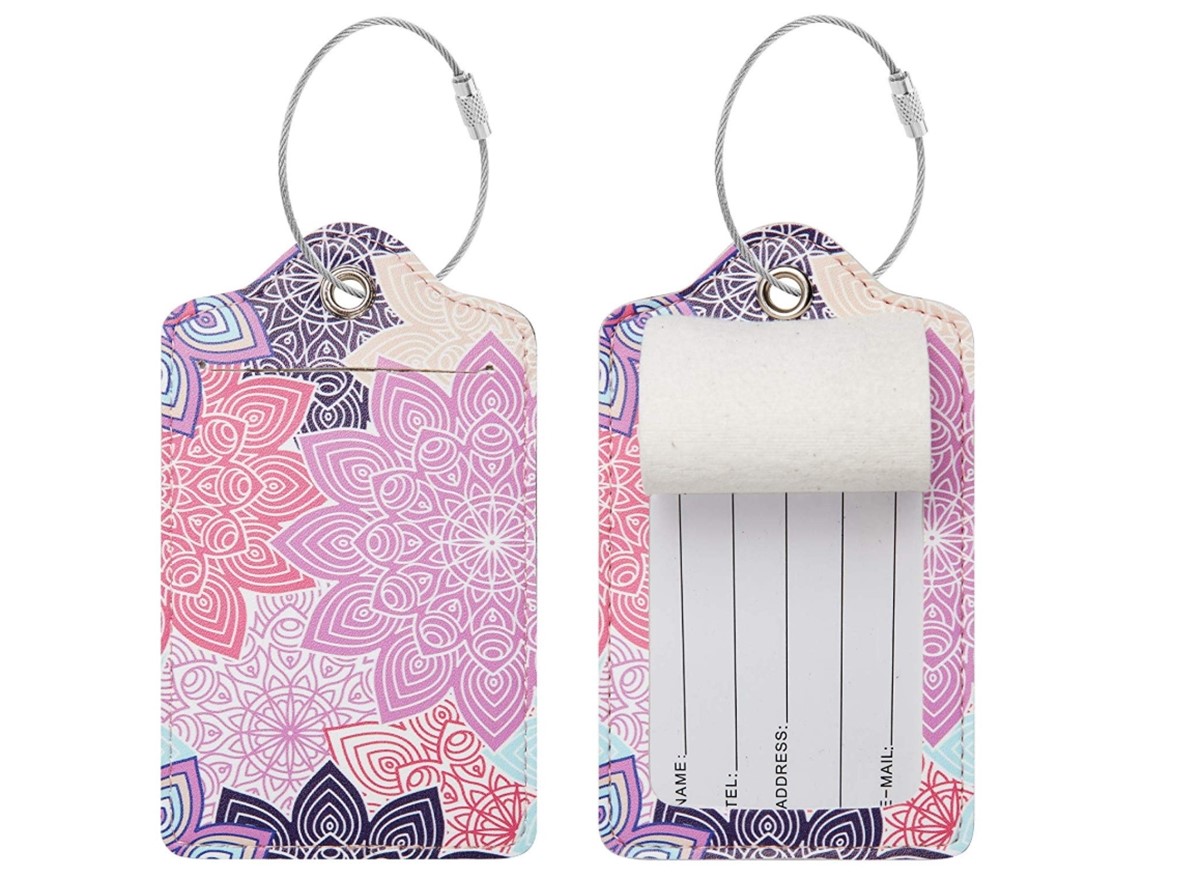 With different colors and designs, luggage tags are necessities for travelers. To make the luggage more visible and fashionable, people are looking everywhere for these, but traditional stores rarely have enough options.
That is your chance to make a huge profit from selling print on demand luggage tags.
Prices: $ 10 - 15
24. Passport covers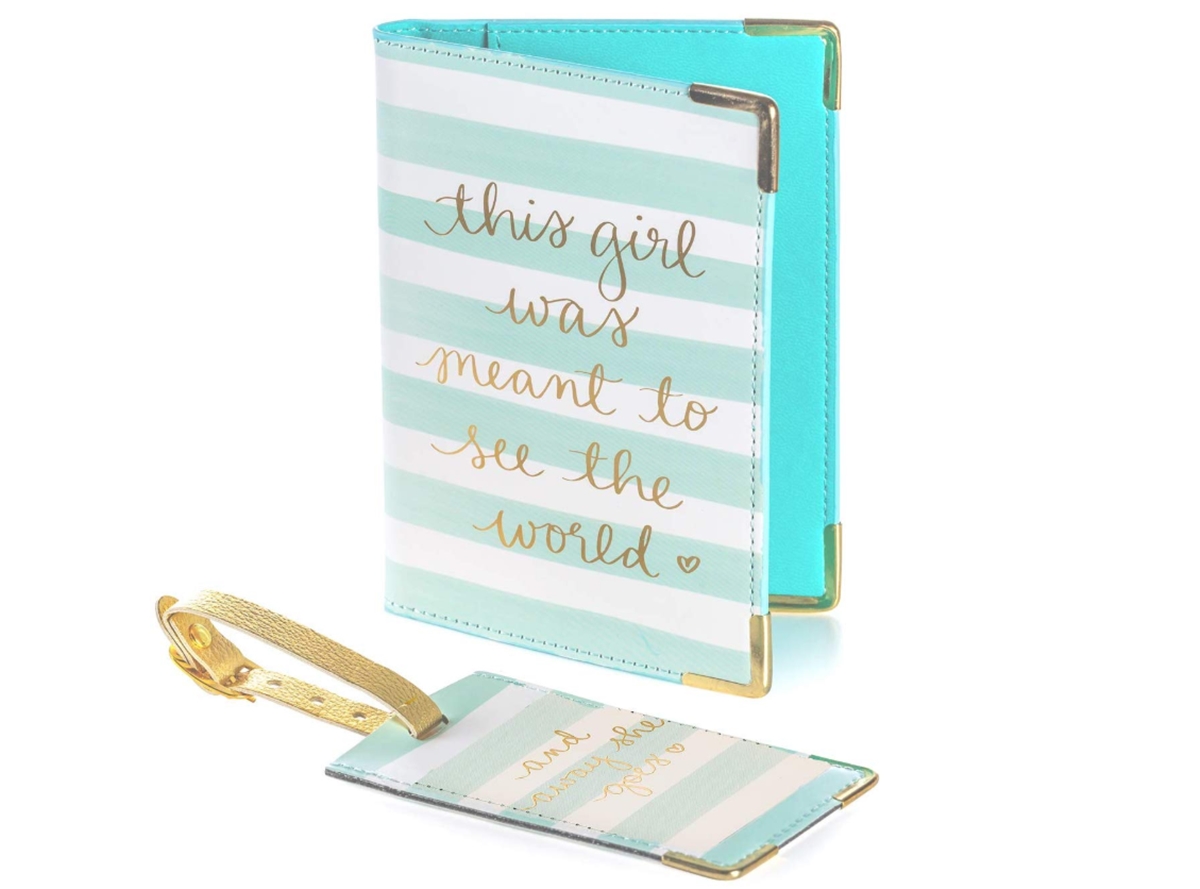 Same with luggage tags, travelers need passport covers to protect their info and look like stylish adventurers. There are many colors and designs to think of, but character is a must factore. Think how travelers would like to represent themselves, and how they would take a picture with their new passport cover.
Prices: $ 13 - 20
25. Bracelets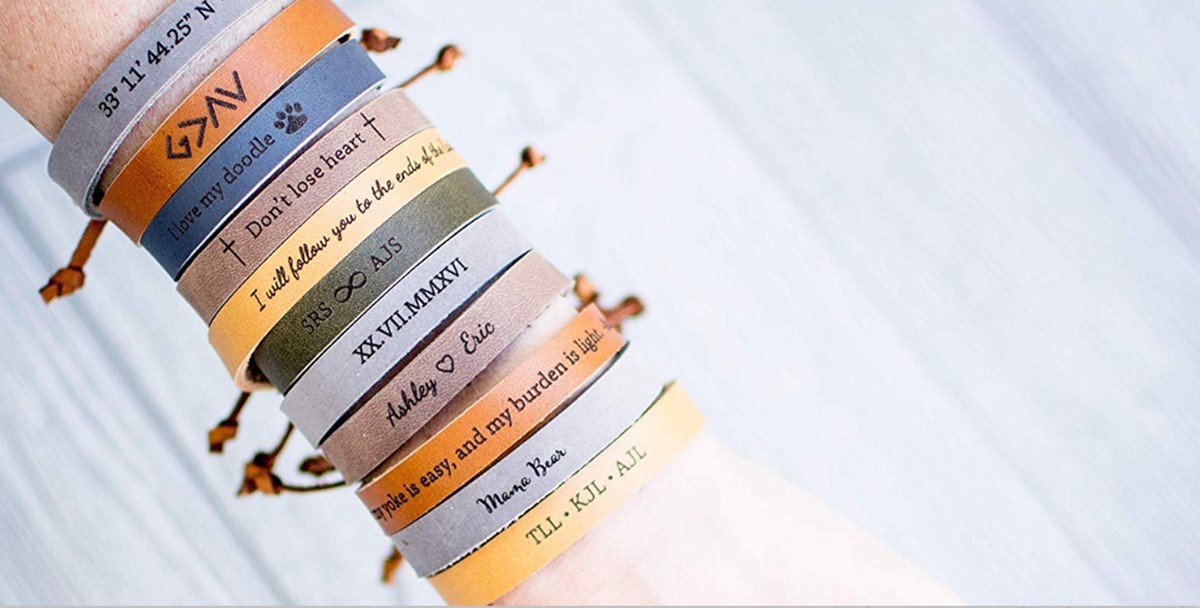 Bracelets have long been customizable. People always want to ask if they can put their message on it and use that as a gift for others. You just need a common style of bracelet as canva and offer the service to print whatever your customers like. Some fresh designs would look cool too and you can sell out quickly.
Prices: $ 5 - 20
26. Necklaces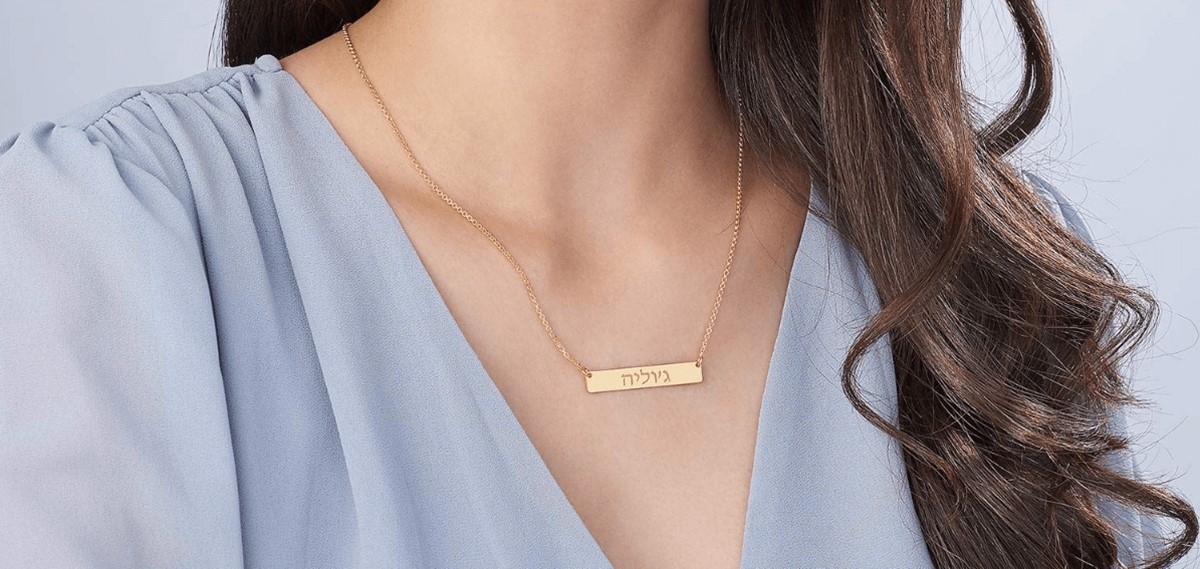 A bit more complicated than bracelets to pull off, but with a print on demand store about fashion items, it is hard to skip custom necklaces. Both great as a gift or personal item, necklaces are great print on demand products but not many dare to do so.
The common option is a bar chain with a big enough surface that customers can put their desired message on it. Silver is preferable so customers can use them for a long time. Printful does provide the service of custom engraved jewelry, you can check that out.
Prices: $ 30 - 50
27. Scarves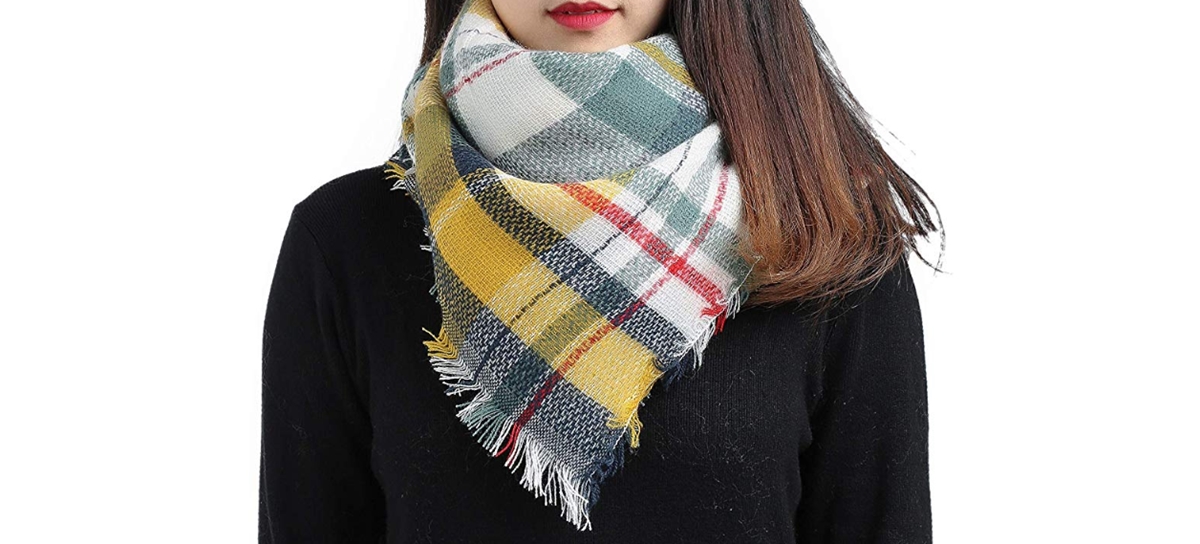 As a stylish accessory, scarves come in many different designs and colors for customers to choose from. With a unique take, you can easily attract accessory-loving folks who are looking for an attractive scarf to put on their neck.
Look at the trend in the fashion world to find new ideas, and remember your design should match with a certain type of fashion. This way, you can sell many print on demand scarves.
Prices: $ 10 - 40 (depending on the materials)
28. Backpacks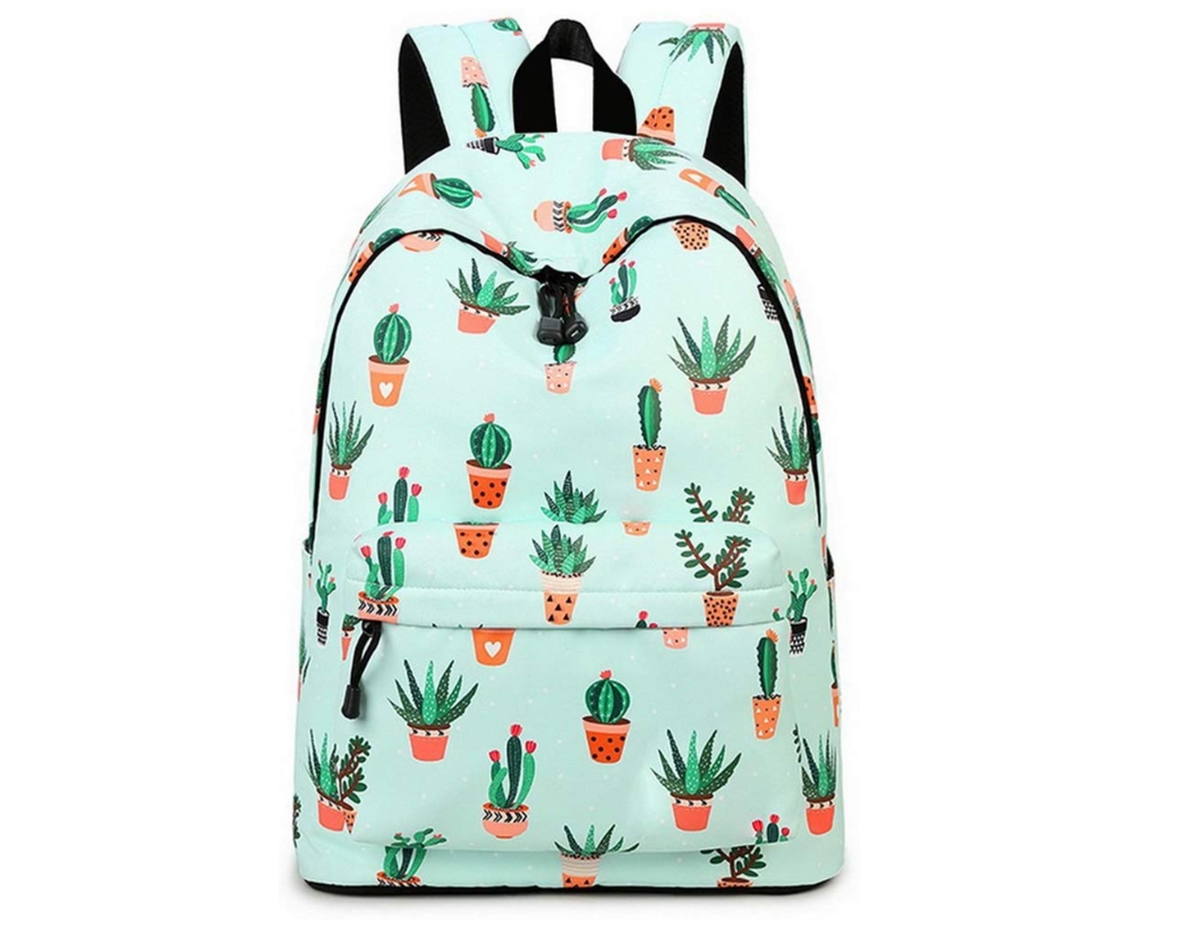 With many spaces and colors, backpacks are easy to print on and become a high demand print on demand product. If you can provide the backpacks that have both utility and fashion sense, people would surely purchase them.
There are many customer groups that you can target at like students, hikers, travelers, so you can have many styles and designs to print on backpacks too.
Prices: $ 30 - 45
29. Aprons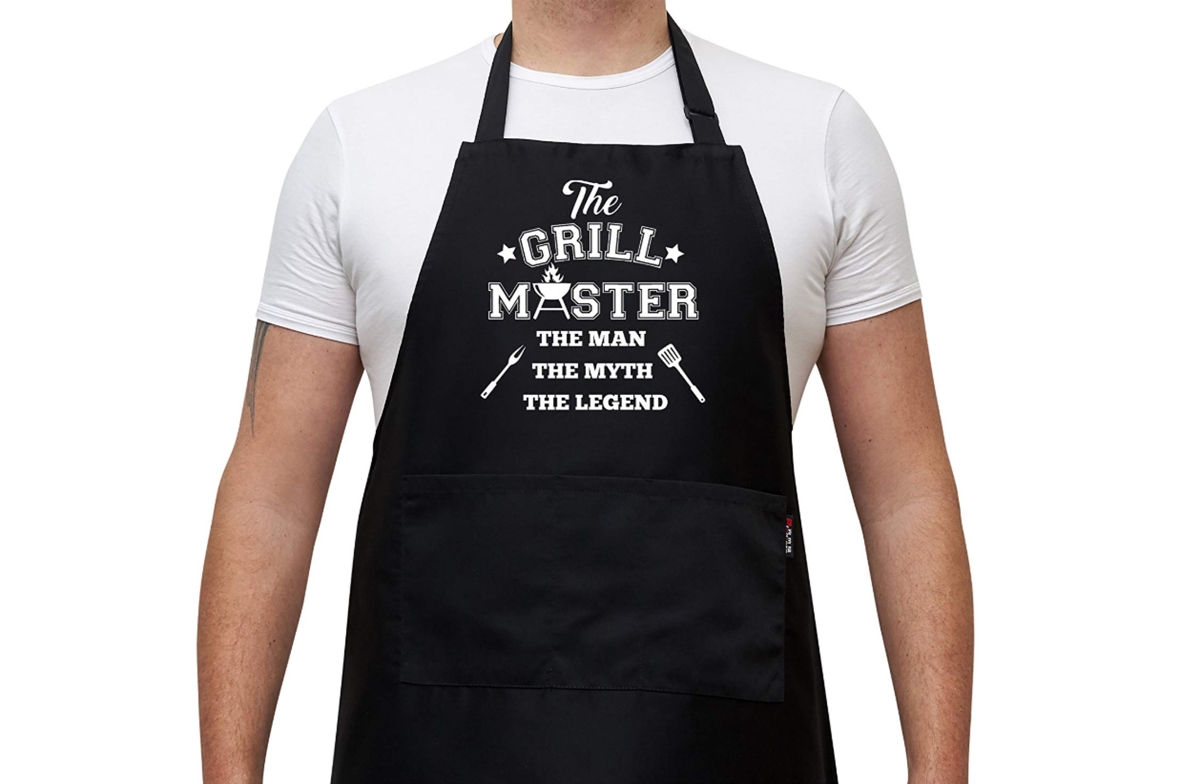 Much needed for anyone cooking, aprons as a print on demand product can be surprisingly profitable. With unique design, these can show a pride in cooking and make the meal more fun. Restaurants need these too as branding items for their employees, so make sure you can print in large numbers.
Prices: $ 20 - 25
30. Blankets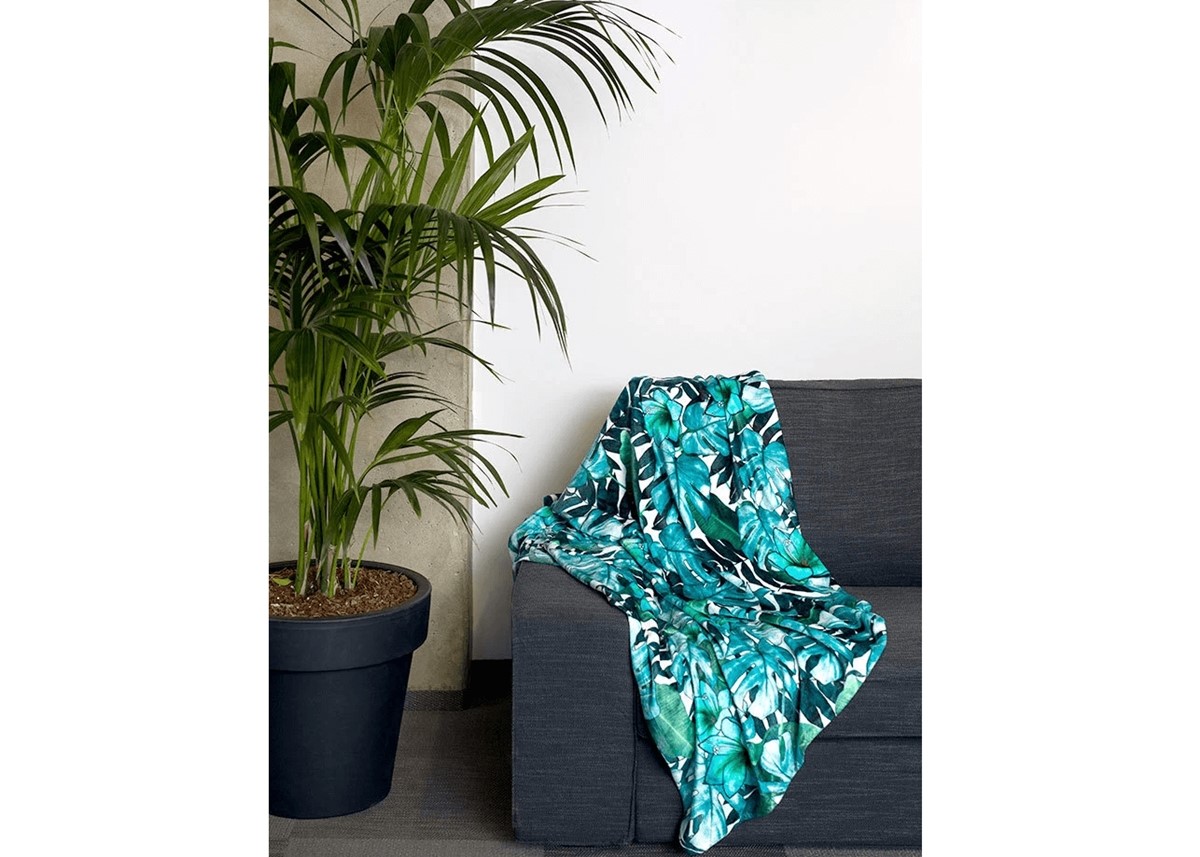 Nowadays, blankets are not only used to keep warm, but also as a striking design element for the room. It is an amazing accessory that can provide the most stylish afternoon naps, so many people want more of it.
A white blanket will be the canvas that you can put a custom-printed image on or eye popping colours to wow everyone. Try to order a test product from your suppliers to see if it is warm or cozy enough.
Prices: $ 32 - 60
Wall decor and arts
In the old days, people would have to come to a local store to find wall decor and arts, but the designs were just kind of too simple. Now with eCommerce, there are countless arts to choose from, and even a customer's own design can be printed.
From elegant wall arts to child-oriented wall hangings, your virtual catalog should definitely have wall decor and arts as the best print on demand products to offer.
31. Posters
Posters are not only for university dorm or teen rooms anymore, that is the good news. Now you can have them in the living room, work space, coffee shop to attract young people. They are quite cheap so you won't have any trouble selling them like pancakes. You can use free poster templates and get as creative as you want with your designs.
And when your customers like your style of design, you can offer more expensive options like the below items.
Prices: $ 10 - 20
32. Framed prints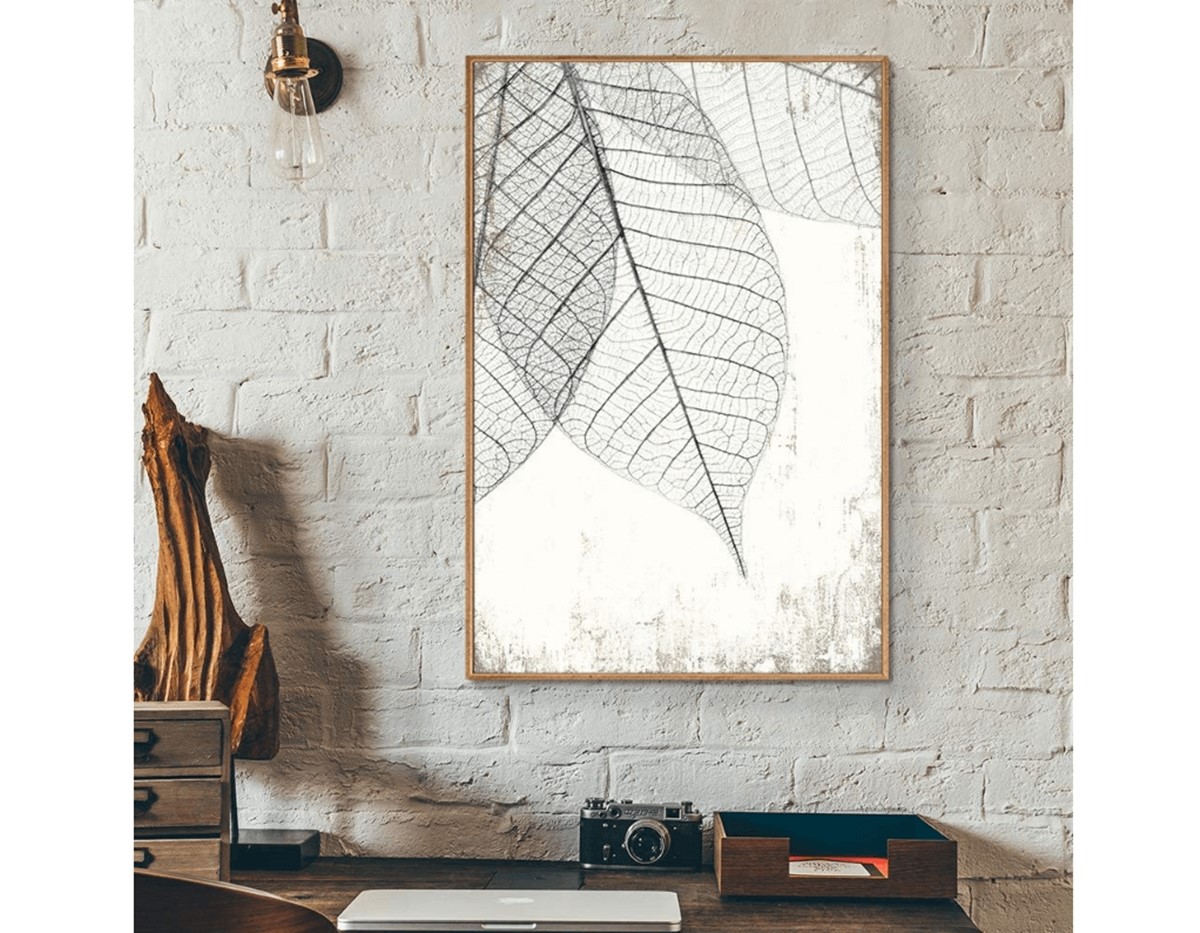 Now to decorate a living space, you need to have framed prints to carry wall arts into your house. There are countless different genres and styles that can add a sophisticated touch to a once boring plain wall. You can target a wide range of customers with the item too, that is why framed prints are among the best print on demand products.
Prices: $ 30 - 70
33. Art prints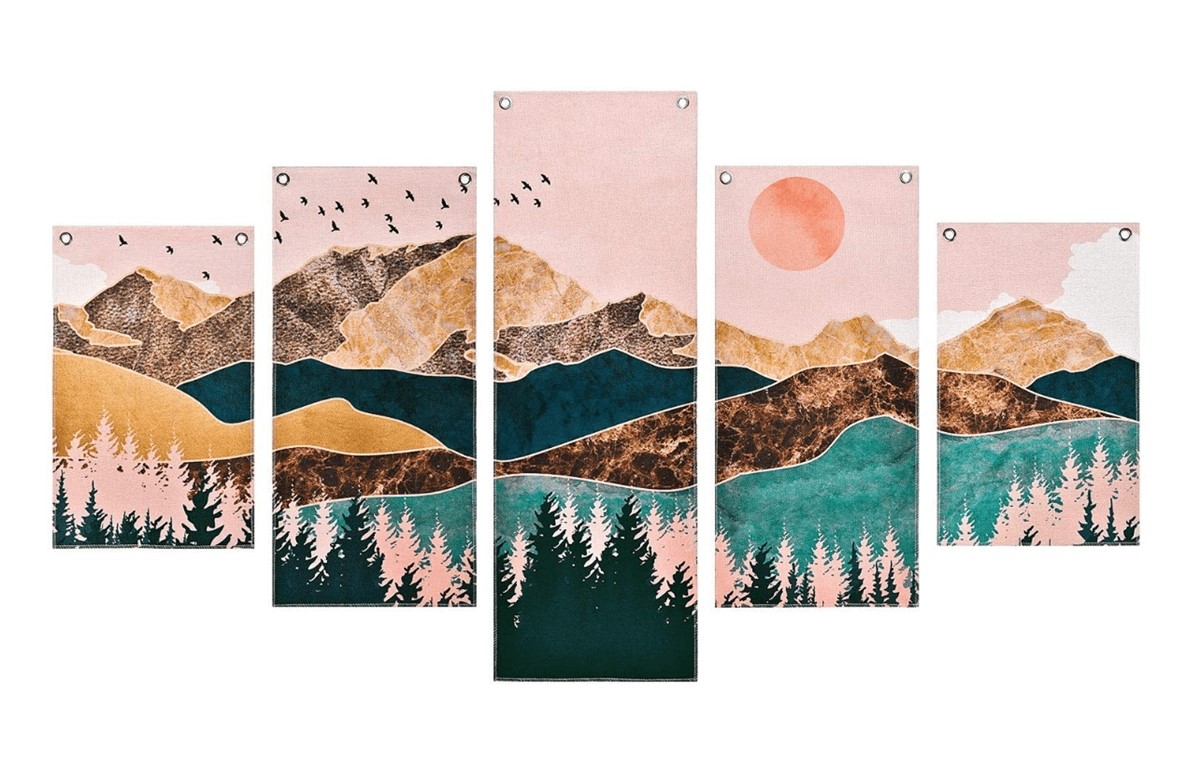 If you are a designer and also an artist, try printing your own fine art and sell them online. Art purchasers are always looking for new inspiration. They are in high demand too since having an art print is a great way to show the taste in art.
You can print other people's art too as long as you have the audacity. And try some bold marketing to advertise your products, afterall, you are somewhat an artist now.
Prices: $ 20 - 100 or more
34. Photo prints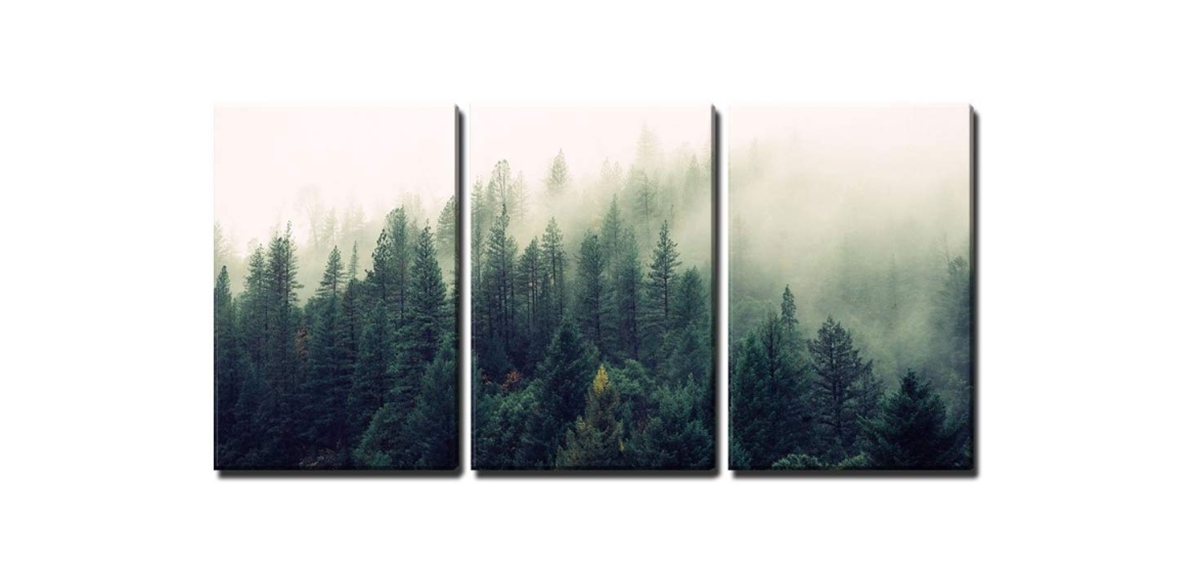 Art is not the only way to show your taste, photography can as well. Photo prints can transport the admirers to a different time and place, so they are very popular for home space, restaurants, coffee shops, or workplaces.
Customers can print the famous photos they love, the places they wish to visit, or simply their own memory. This makes photo prints the best print on demand products since you can offer them to almost anyone.
Prices: $ 20 - 80
35. Metal prints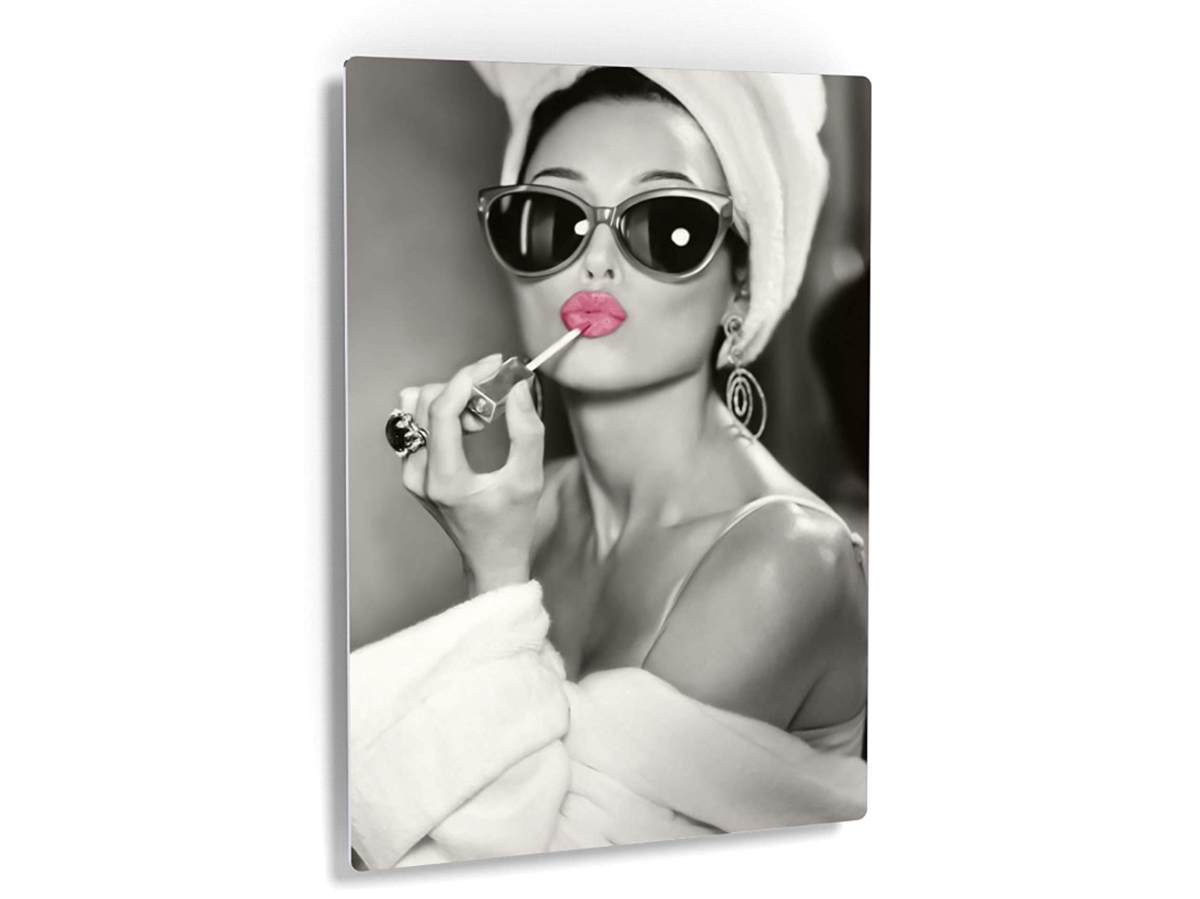 Not many people provide these, so metal prints are a great choice to start with your print on demand business. While framed arts are popular, metal prints are specialized for the raw decor style like industrial.
With unique products like this, you can get many loyal customers who will visit your store from time to time. And that makes your business more sustainable.
Prices: $ 40 - 100
36. Sublimation Prints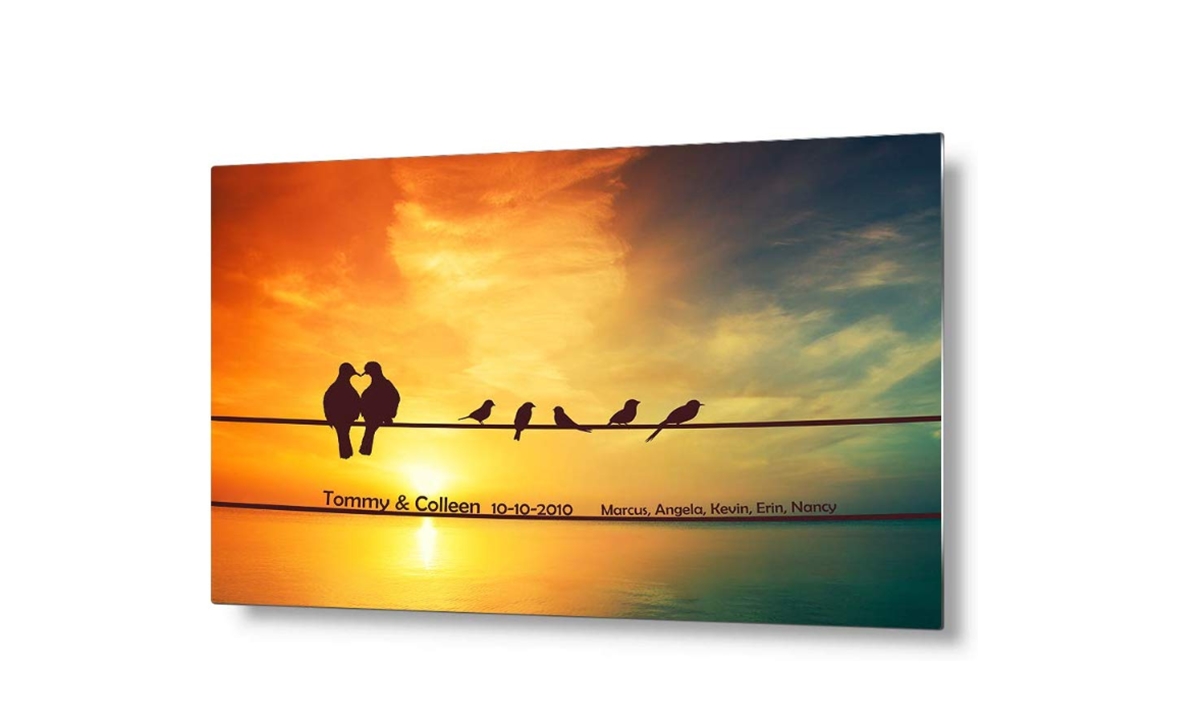 With the old screen printing method, an image is on top of the products. But with sublimation, the graphics are printed into the product and become a part of it. This makes the design appear clearer with high resolution, resulting in a higher quality product.
If you have the budget, then definitely try sublimation prints out for best print on demand products. The method can be used on other products like mugs, t-shirts, mouse pads too.
37. Canvas prints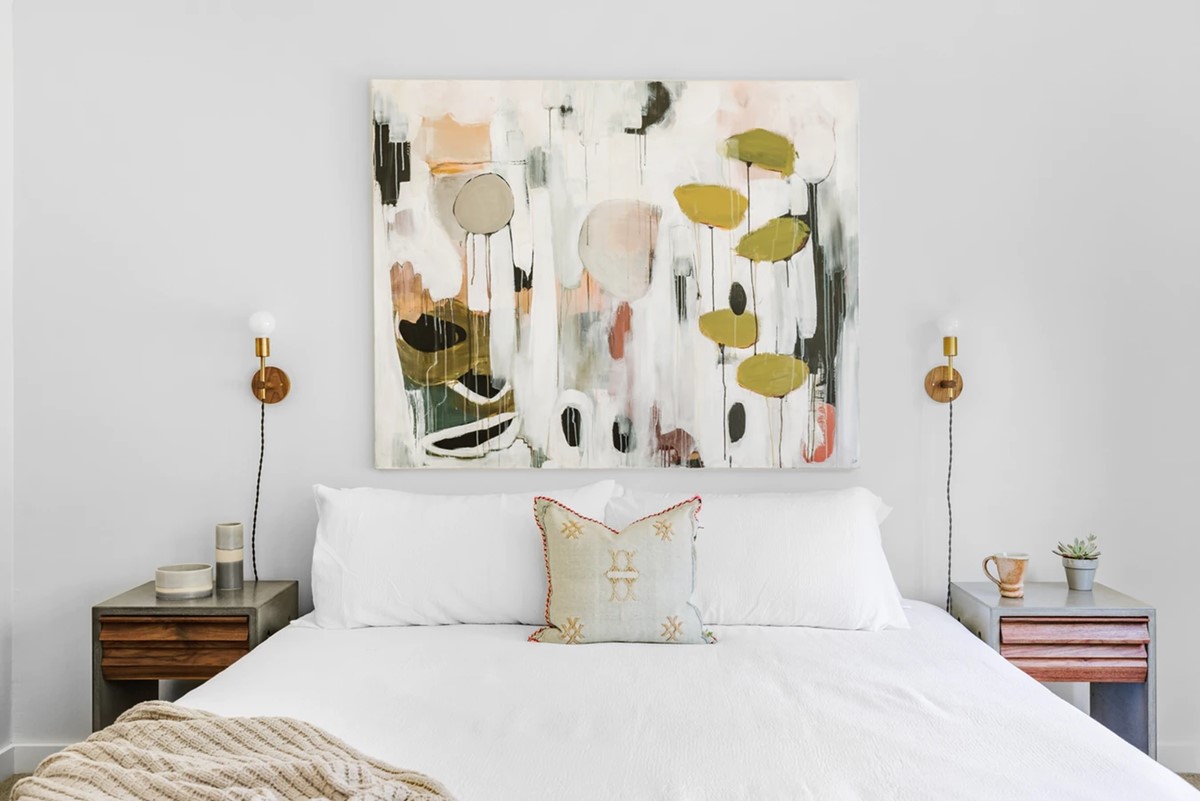 Lastly, we have canvas prints. There have long been hot sellers for home decoration because they are beautiful, durable, and easy to hang on the walls or just against them. If your canvas prints have good designs, they can sell out pretty quickly. And, of course, they look very classy.
Prices: various
Gifts
Best print on demand products are the ones that can be personalized. Because that gives your customers an opportunity to express their character, give thoughtful gifts, and deliver something of their own. They can add photos, dates, names, and more to make the receivers feel special.
Shoppers are always looking for eCommerce stores that offer the option to personalize products, so be the one to rescue them with your business.
38. Mugs
Printed mugs have been around for a long time, and for good reasons. The famous words like "World's Greatest Dad" or "Happy Holidays" have been used countless times, so people are looking for more personalized options.
They can be used at home, in office, on the go, so be sure to make some original designs and start selling print on demand mugs now.
Prices: $ 10 - 20
39. Coasters
With a photo, coasters can be personalized and make a good laugh or simple joy. You can have them everywhere, and restaurants or coffee shops often need them in large quantities. Think of new and fresh designs to start, and catch some trends along the way and you can sell a lot of custom coasters.
Prices: $ 3 - 5
40. Photo mugs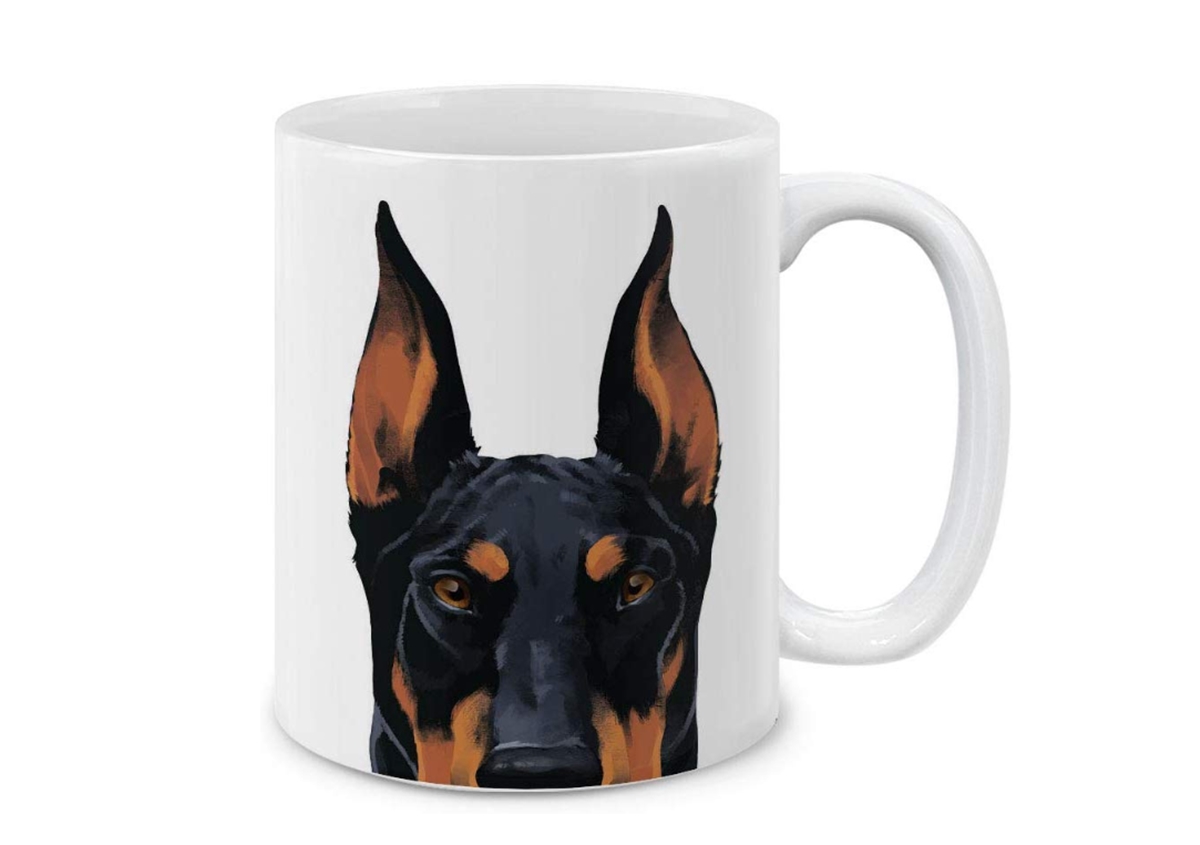 With new and improved technology like sublimation, photo printed on mugs now look better than ever. This gives customers much more options to give personalized gifts and receive great gratitude. The uniqueness of it makes photo mugs one of the best print on demand products.
Prices: $ 10 - 20
41. Picture Puzzles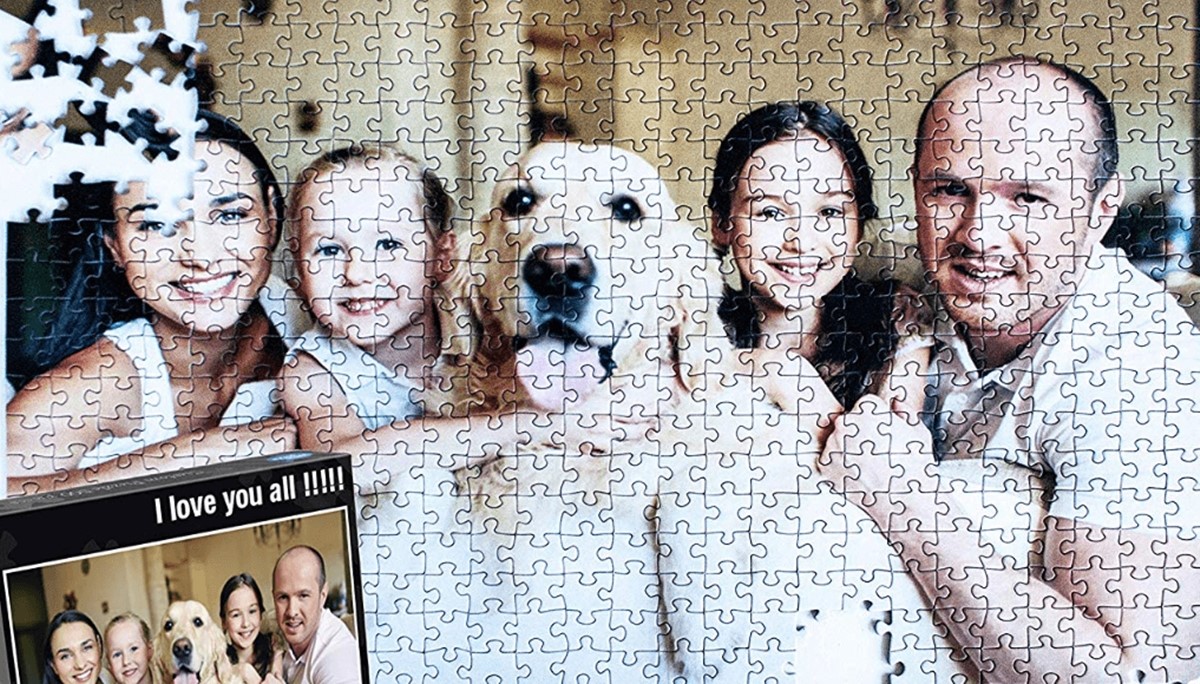 What can be more personalized than a puzzled version of your friend's picture? For a special gift, your customers would want something special like this. When completed, the puzzle can be an ornament to put on the coffee table too.
You will need some special technique to do this, but if you can provide this, your customers can give the gifts from the heart in a unique way.
Prices: $ 15 - 30
42. Clocks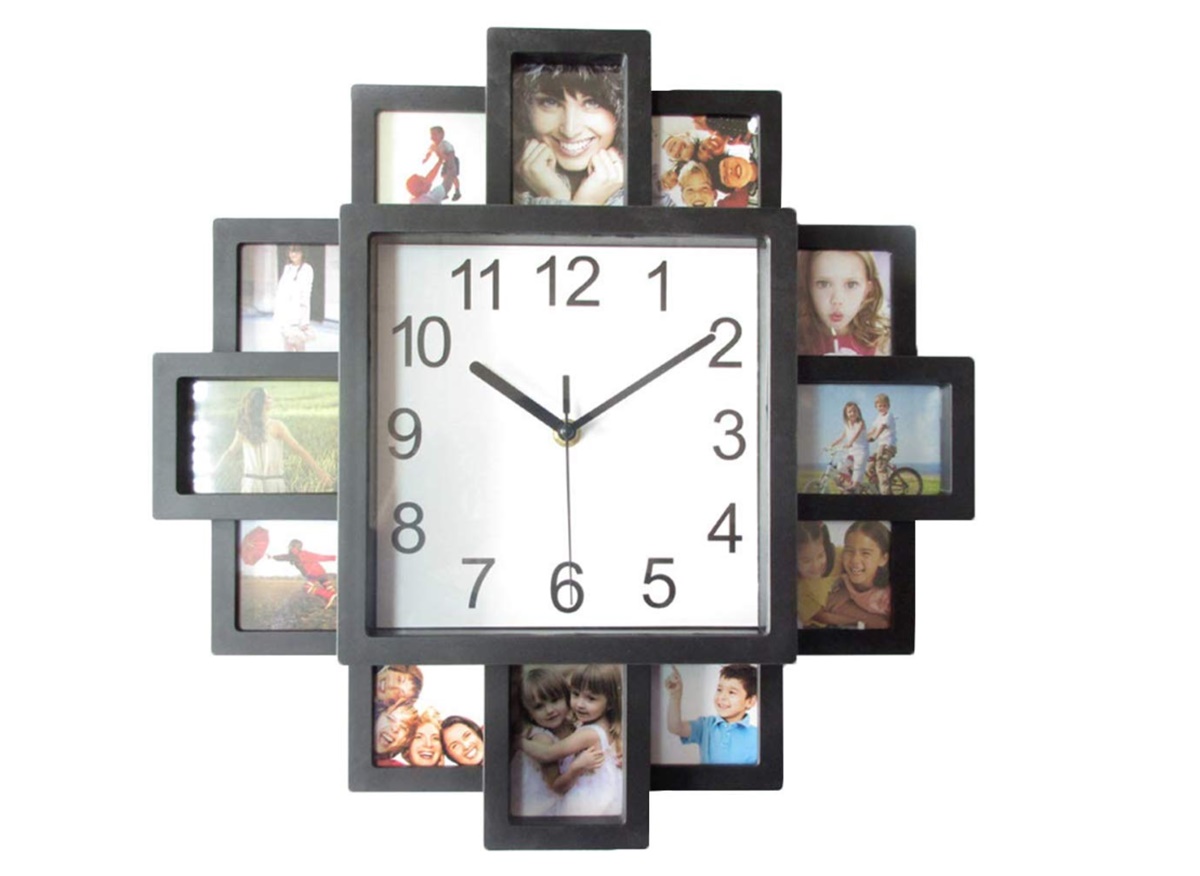 Not many people think about this, but clocks are actually a great option for the best print on demand products. And you have many ways to customize these too. Maybe add a photo to the face of the clock, or change the skin into something unique, or let the special date stand out on the timepiece.
Prices: $ 30 - 60
43. Drawstring Bags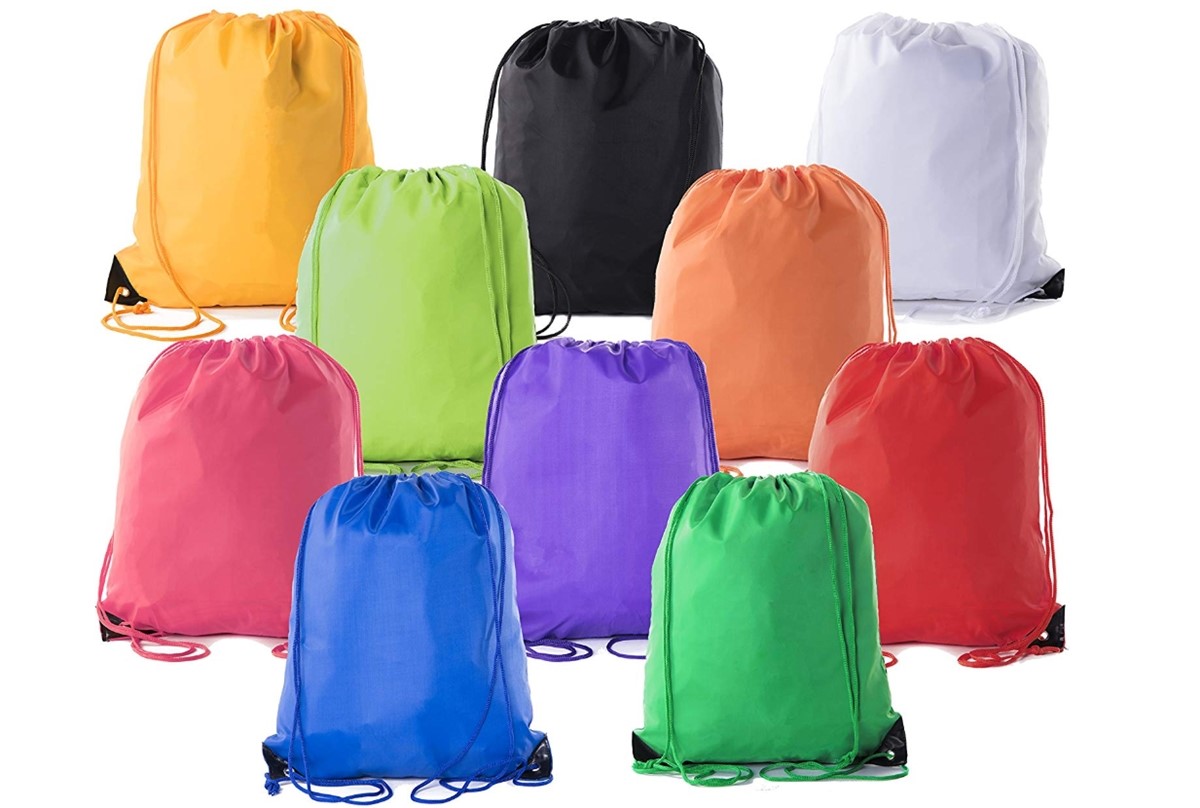 Nowadays, gifts can be different based on the receiver's need. And drawstring bags become a great option for those who travel a lot. Custom drawstring bags can look very unique with one-of-a-kind design, and they can be used in daily life too, like going to the gym.
Companies love to hand out drawstring bags at corporate events, golf outings, and tradeshows as swag gifts. So there is another chance to print on demand. Make sure you have all kinds of different colors and can add a logo on the front. Then these can be your store's best sellers.
Prices: $ 10 - 30
44. Notebooks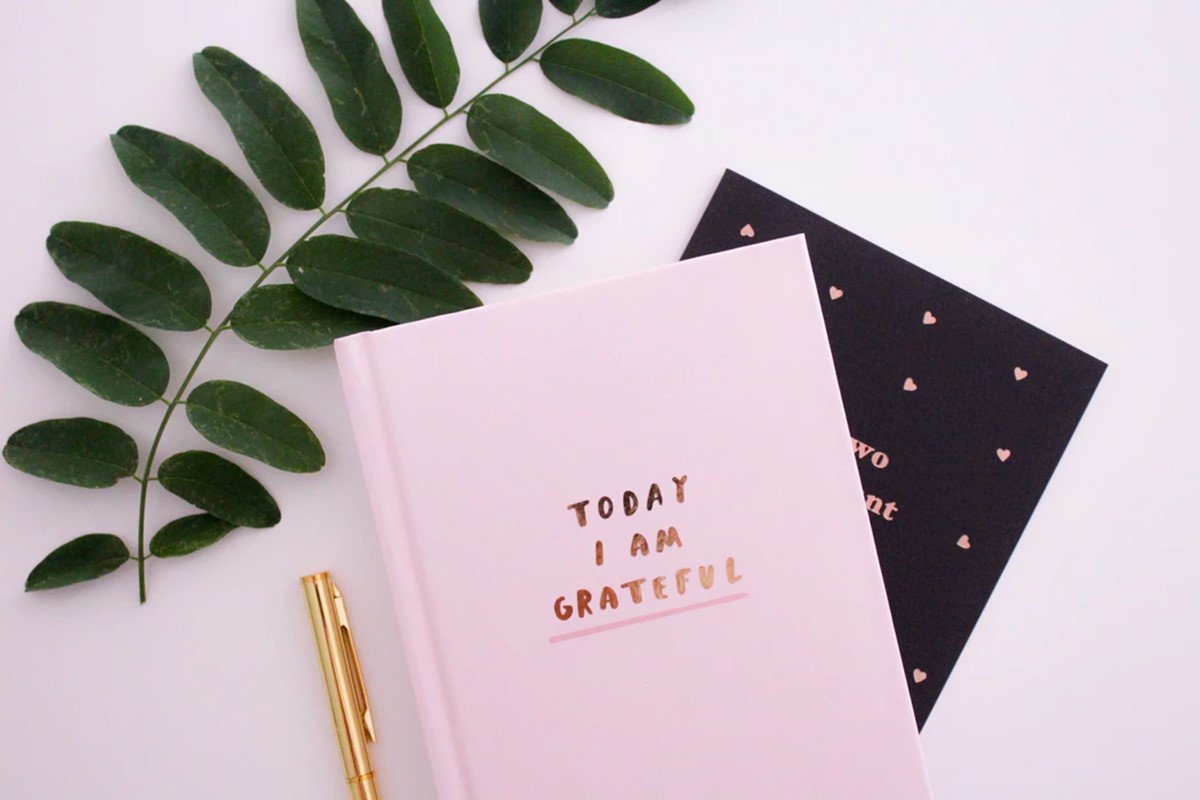 Even though technology has evolved so much, people still like to jot down some notes on the paper. Whether it is for a personal diary or work meeting, notebooks are always on high demand.
Personalized notebooks have even higher demand because people can express their personalities through them. With a creative cover, people would more confidently write down their purposes. And they are easy to print on too, so notebooks are one of the best print on demand products.
Prices: $ 20 - 30
Office stationery
From small companies to big corporate offices, print on demand stationary is always on high demand. Not only does it make the employees more satisfied, it is also a great way to promote the company's brand through products. Imagine someone from your company using a professional notebook provided by your company.
Here are some must-have office stationery items as best print on demand products for your store.
45. Calendars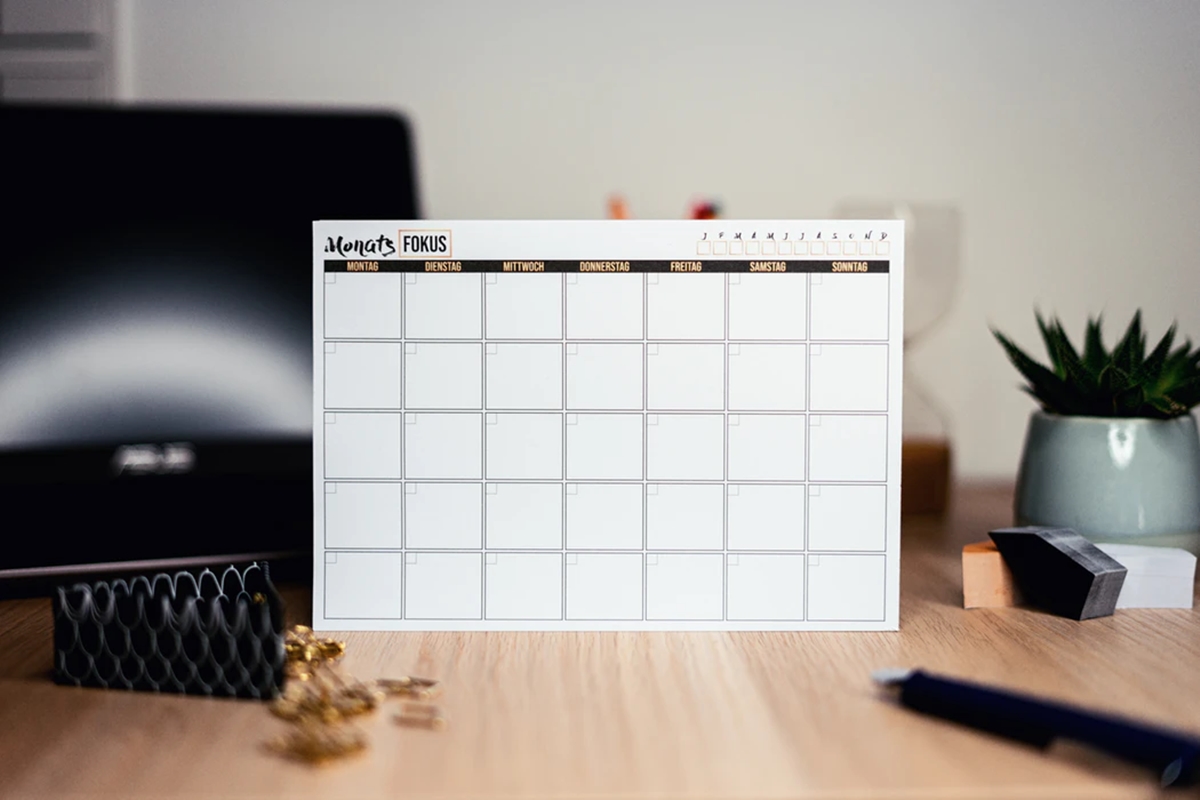 Paper calendars are useful for everyone and can be great gifts, so they will most likely never go out of style. Since you are providing products for companies, make sure you have enough in stocks or you can run out of stock quite quickly.
Prices: $ 7 - 15
46. Greeting cards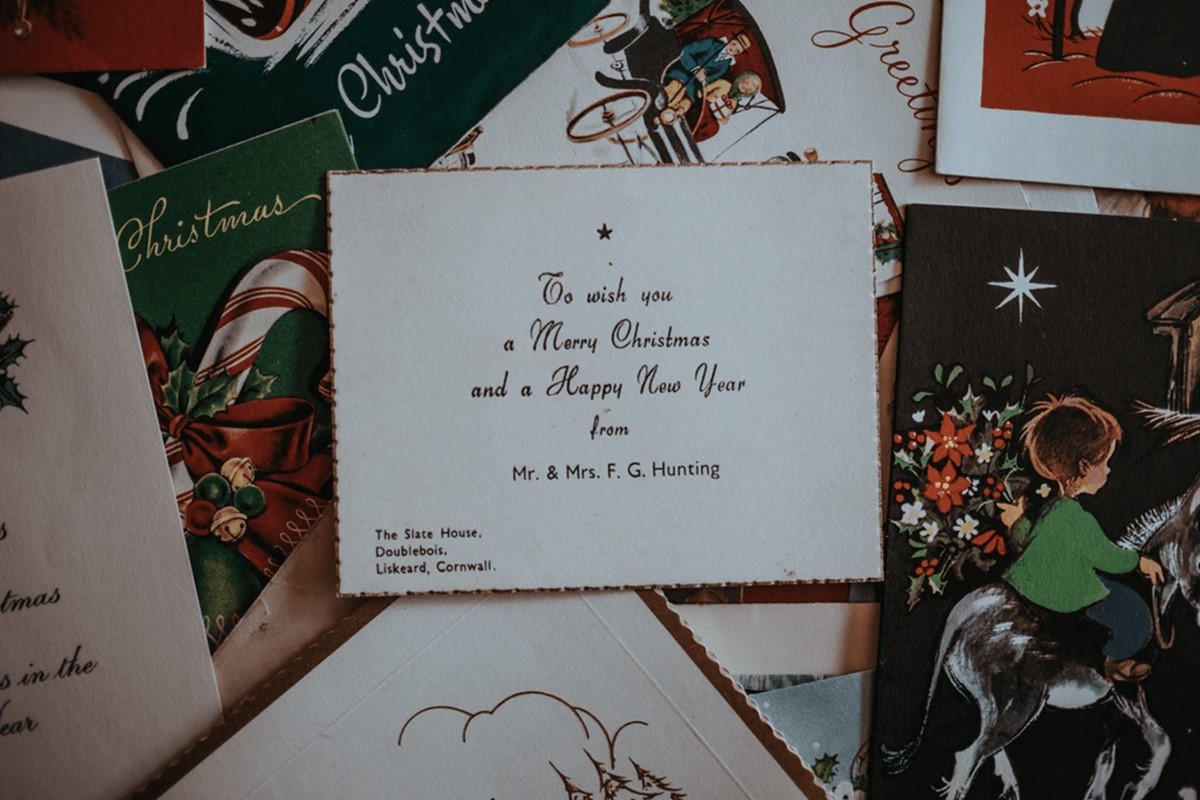 You should definitely add greeting cards as an option for your online stationery store. From birthday greeting, holiday cards, promotion ceremonies, print on demand greeting cards are great for many occasions.
Though they may not be expensive, the common purchases can bring a good income for you to grow your business.
Prices: $ 7 - 12 (reduce in bulk order)
47. Company notebooks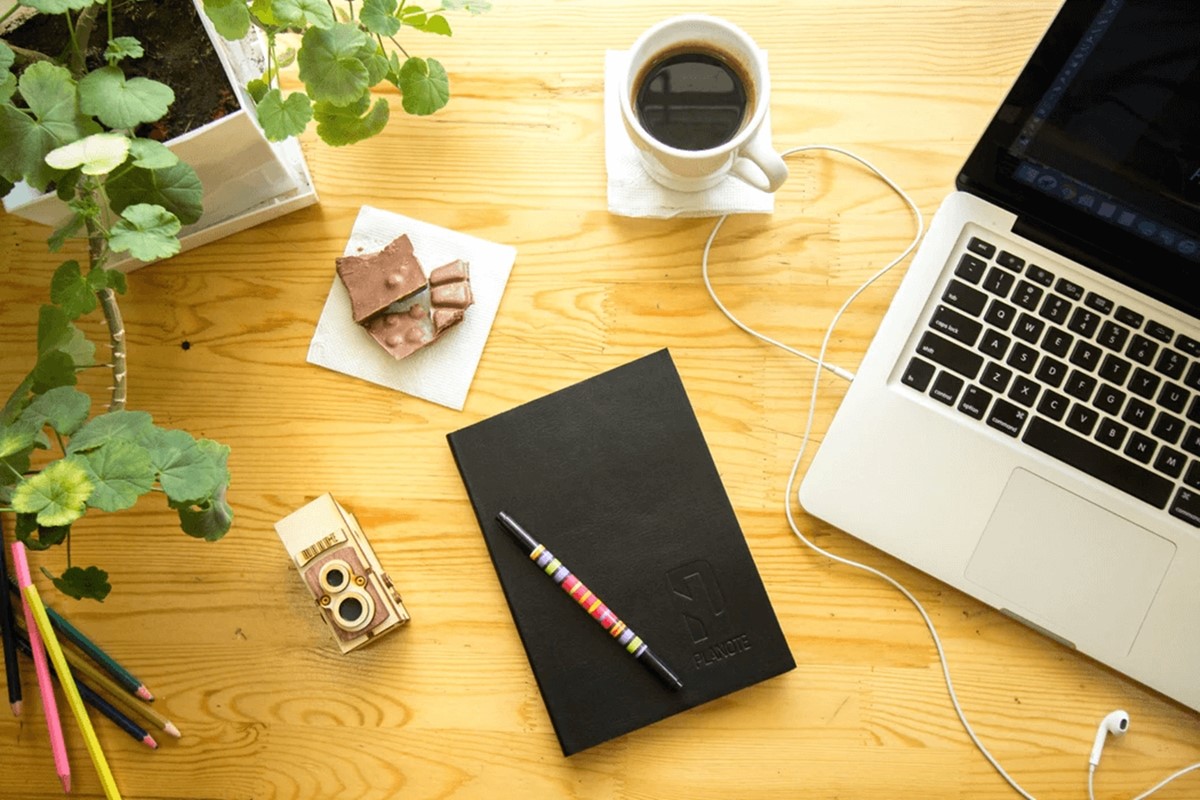 To write great ideas and contribute to the company, a company notebook can be the great assistant. Add on an encouraging statement or personalized message, an employee can feel the sincere caring from the company.
And you can design them quite easily with a place for message and logo on the front, while the cover has a professional design (usually in black or deep blue). Or you can think of something totally new.
Prices: $ 10 - 30
Pet
The pet industry is continually growing with demand for new products to please the owner's precious friends. Now, the pets not only should look nice, they should have characters as well to match the owner's personality.
From men's best friends products to those of a feline nature, these are the best print on demand products for pets that you should check out.
48. Pet shirts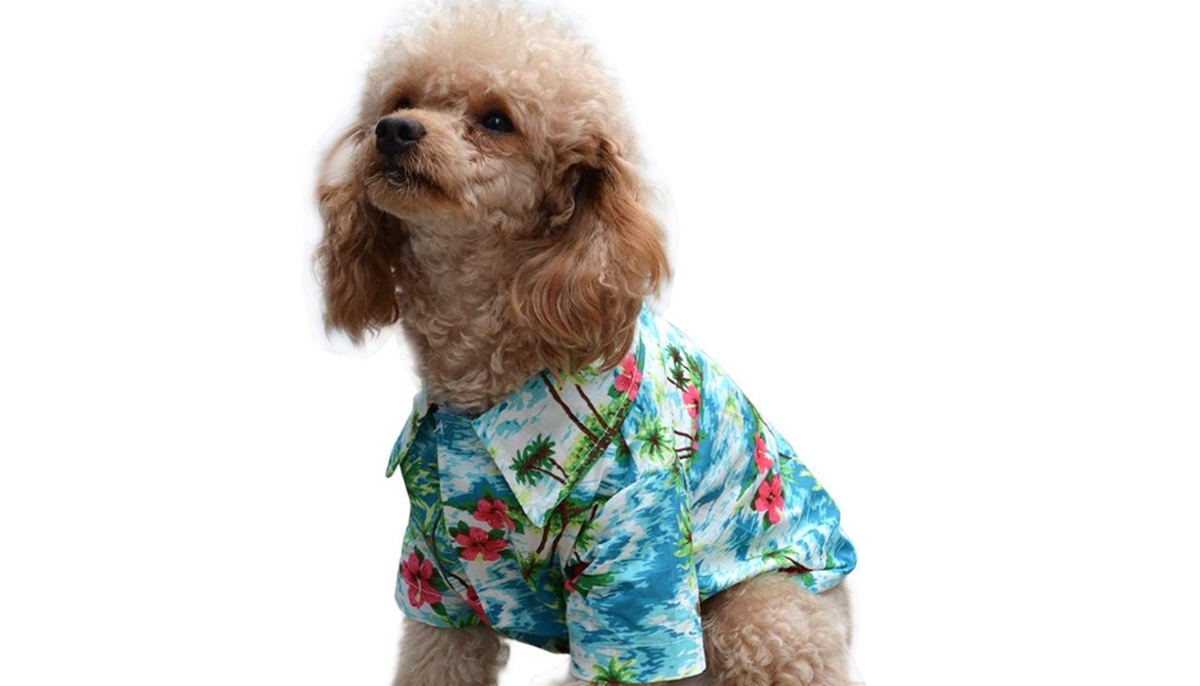 T-shirts seem to be for everyone huh? Because it is true. Pet parents want them to look the best and feel comfortable, so you should look for white shirt with good material. To make the shirts unique, think of the trends and famous people when designing, those are very appealing to pet owners.
Prices: $ 5 - 16
49. Pet beds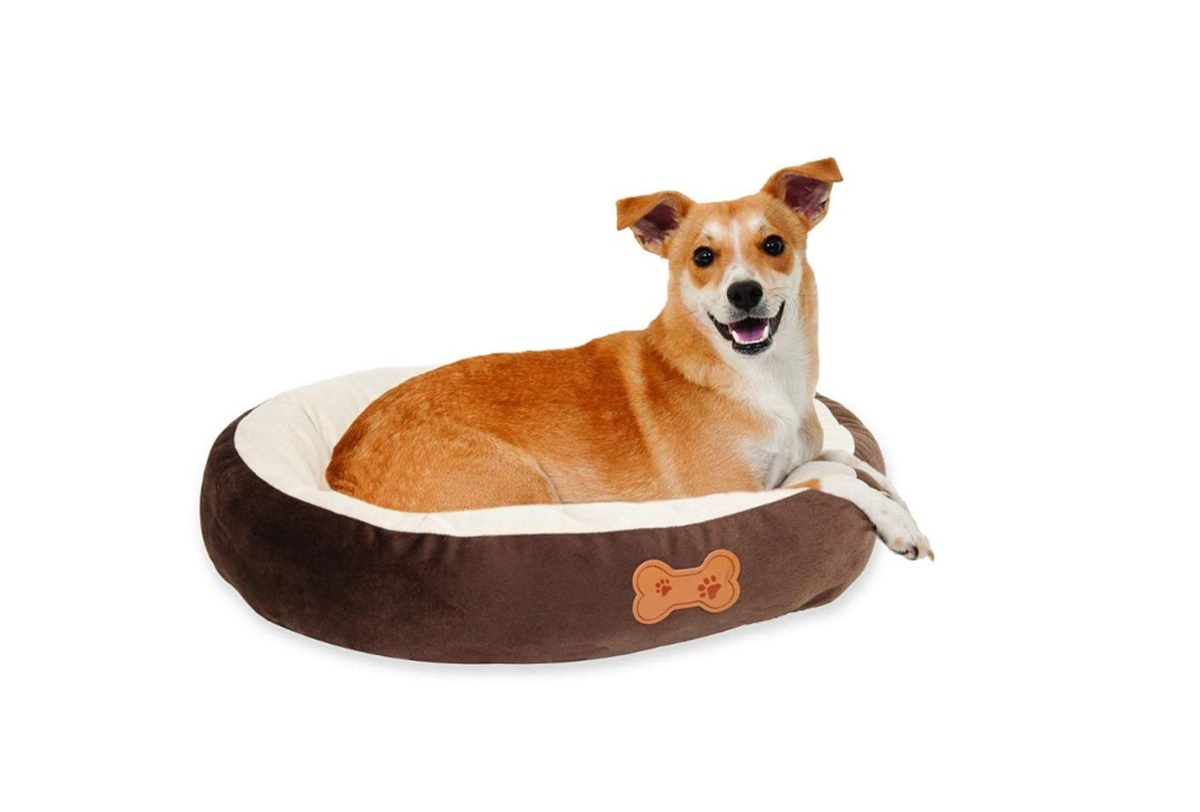 Print on demand pet beds are on rising since people want them to look nice among the living space. From dog beds to cat beds, there are so many pet lovers out there looking for a unique item so they can purchase it.
Your style of design for pet beds should focus on cuteness and easy-to-use colors. Those can match well with any living style so your products can be sold quickly.
Prices: $ 50 - 100
50. Pet bandanas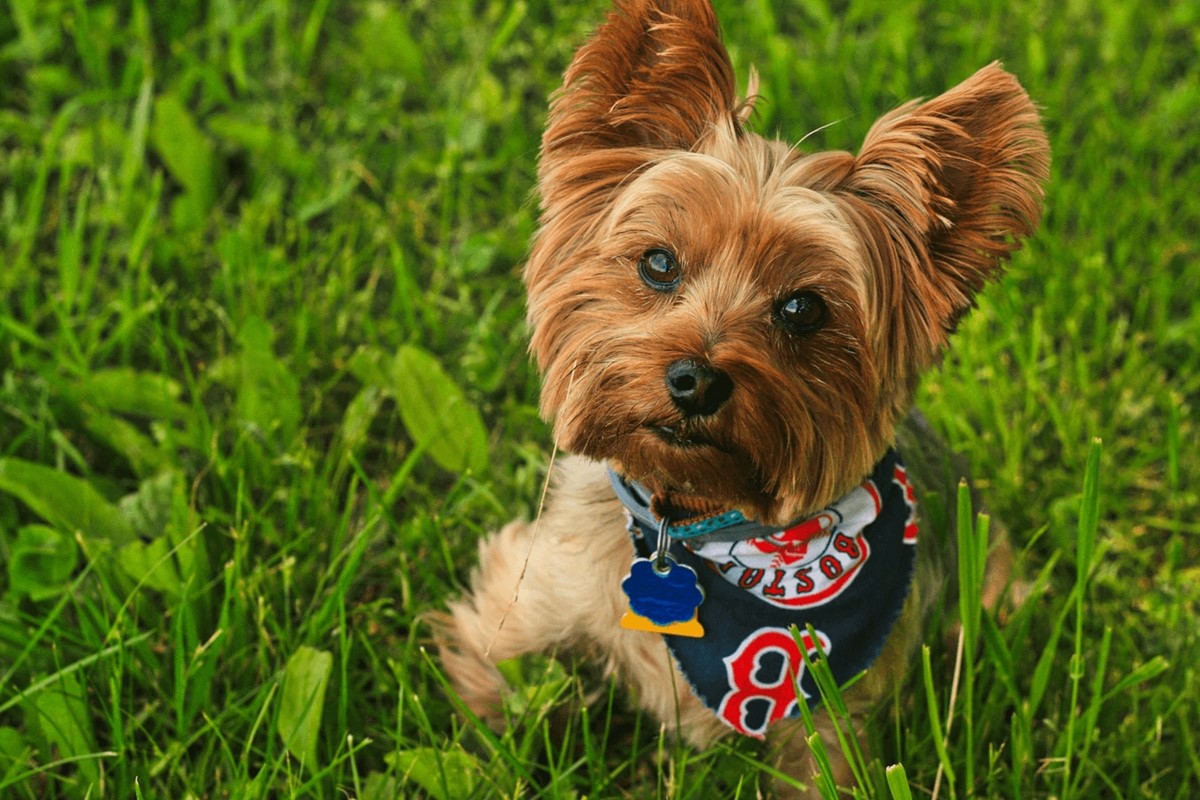 For a little touch and still have great visual points, pet bandanas are really great. They can quickly make the pets look stylish without all the fancy clothes.
Try to use original artworks or vivid designs so your customers can quickly decide which suit their pets. There are many styles to try too like plaid, flowers, Hawaii,…
Prices: $ 7 - 12
51. Pet ID tags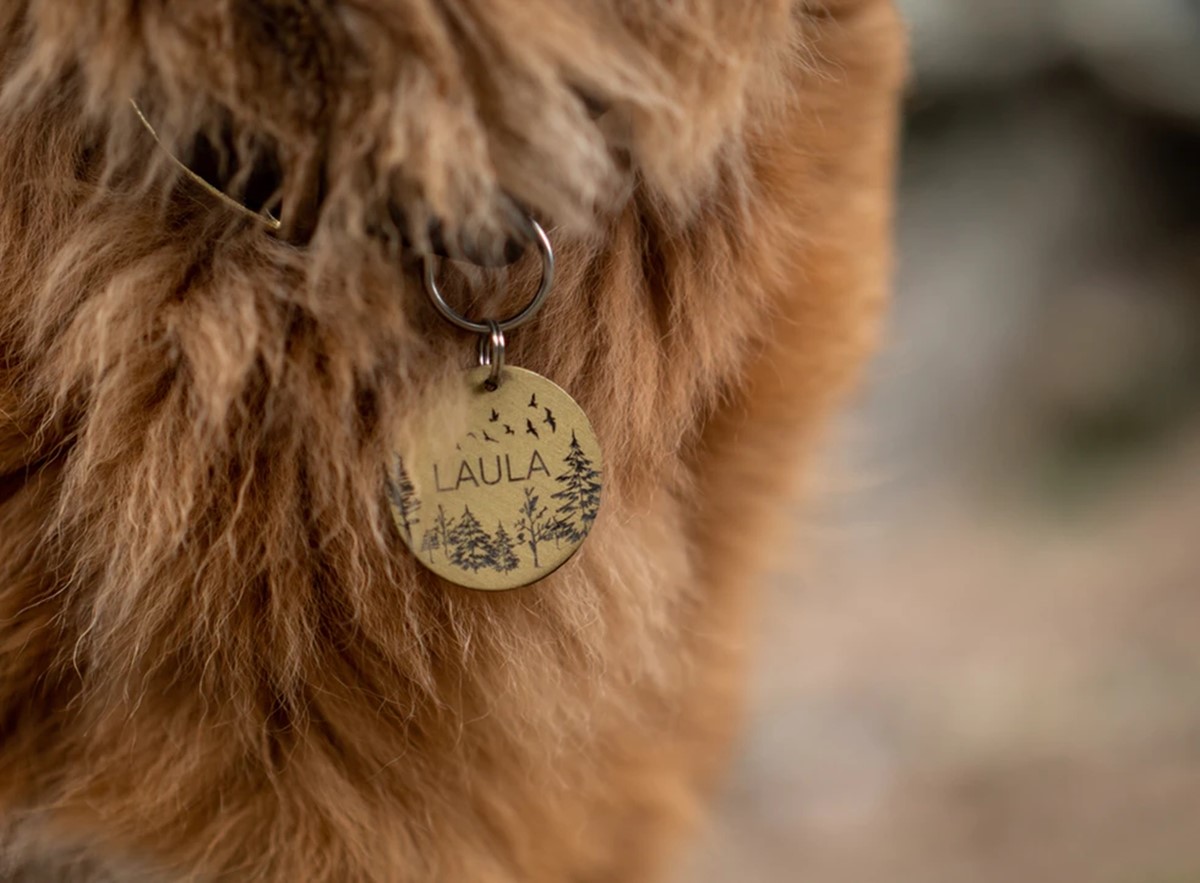 To keep the pets from getting lost without information, id tags are necessary. They can have all kinds of shapes and materials with various color options for the pet owners to choose. Pick some unique designs for your store and offer the service to put custom name or message on the id tags, then you can sell them quickly.
Prices: $ 3 - 10
52. Pet blankets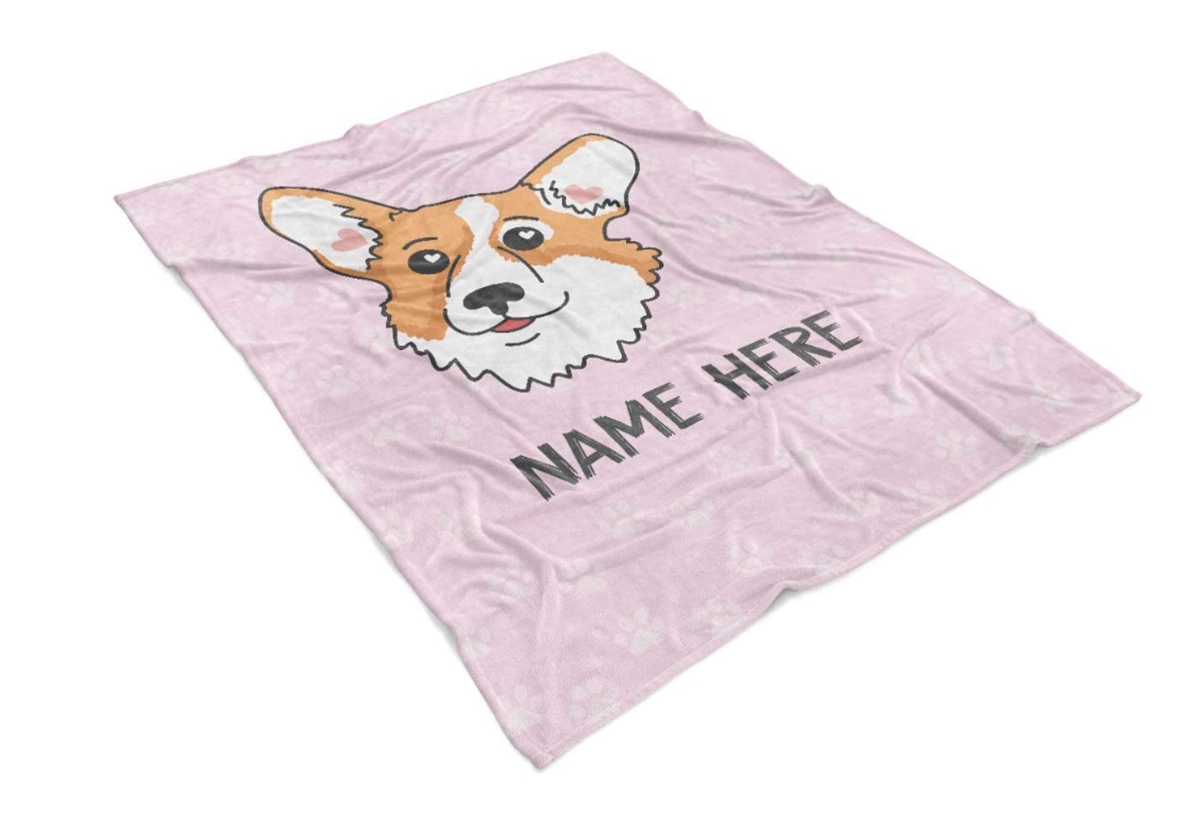 Pets get sick pretty easily, so it is important to keep them warm with a blanket. But no one said it should be boring, so pet blankets have had all kinds of designs over the time. And they look nice on the pet beds too.
With a large canvas like the blankets, let your creativity fly and design some unique styles that the pet owners would love to put on their best friends. Sweet as they are, pet blankets are one of the best print on demand products for a pet eCommerce store.
Prices: $ 11 - 20
Start selling print on demand products and make a profit!
With 50+ best print on demand products above, you should have more than enough ideas to start your business. What you need to do is figuring out which niche suits your design style, then dwell in on the customer base to make the store more appealing.
See our review: 8+ Best Shopify Print on Demand Apps
After that, the orders should come to your front door in no time. Print on demand is a special type of business, so if you have any question, feel free to share in the comment section. As usual, best of luck on your eCommerce journey!
---
CEO and Founder of Avada. Pursueing a simple and healthy lifestyle. A friend, a husband and a dad of four children, a trainer and an influencer wannabe. He is a big fan of sports and travel, also.
New Posts
Stay in the know
Get special offers on the latest news from AVADA.