Top 40 Trending Products to sell online in 2023
To succeed in any business, you need the two most important things: in-demand products to sell, and the skills to market them.
Choosing the right products to sell is work half-done in a business. However, many people argue that you shouldn't sell trending products, or whatever everyone is selling. But that opinion is not totally true. The best and most innovative business ideas come from other businesses around you.
So, to help you gain 50% of your success and stand out from the competition, we've compiled a list of 40 trending products that we think are worth investing in or at least getting curious about. Besides, we will also show you 4 fastest ways to find top trending products.
Let's get started!
Baby Care products
When it comes to baby stuff, there are some trending products that make the life of hard-working moms much easier. So, if you are running a baby accessories store, you should check out these following products to not miss out and end up crying over spilled milk.
1. Baby Digital Thermometer
You may have noticed an increased use of thermometer devices at airports and other checkpoints with the ongoing COVID-19 coronavirus outbreak. There are, in fact, many types of thermometers, but baby digital thermometers are experiencing increasing popularity in recent years.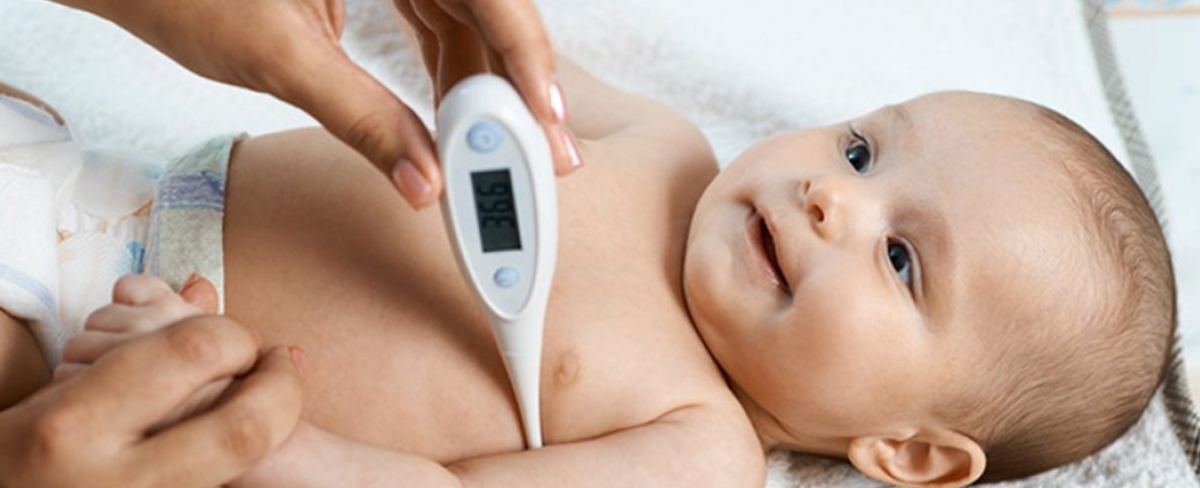 A baby digital thermometer is a handy tool specially designed to check the baby's temperature to see if a fever is present. This product provides the quickest and most accurate way to take the temperature. Besides, it is also easier to read than mercury counterparts. Baby digital thermometers are available in most drug stores, supermarket pharmacies, or major e-commerce sites, such as Amazon.
2. Baby Swing
A lot of moms out there will recommend that mom purchase, or at least, add to their online shopping cart, a baby swing.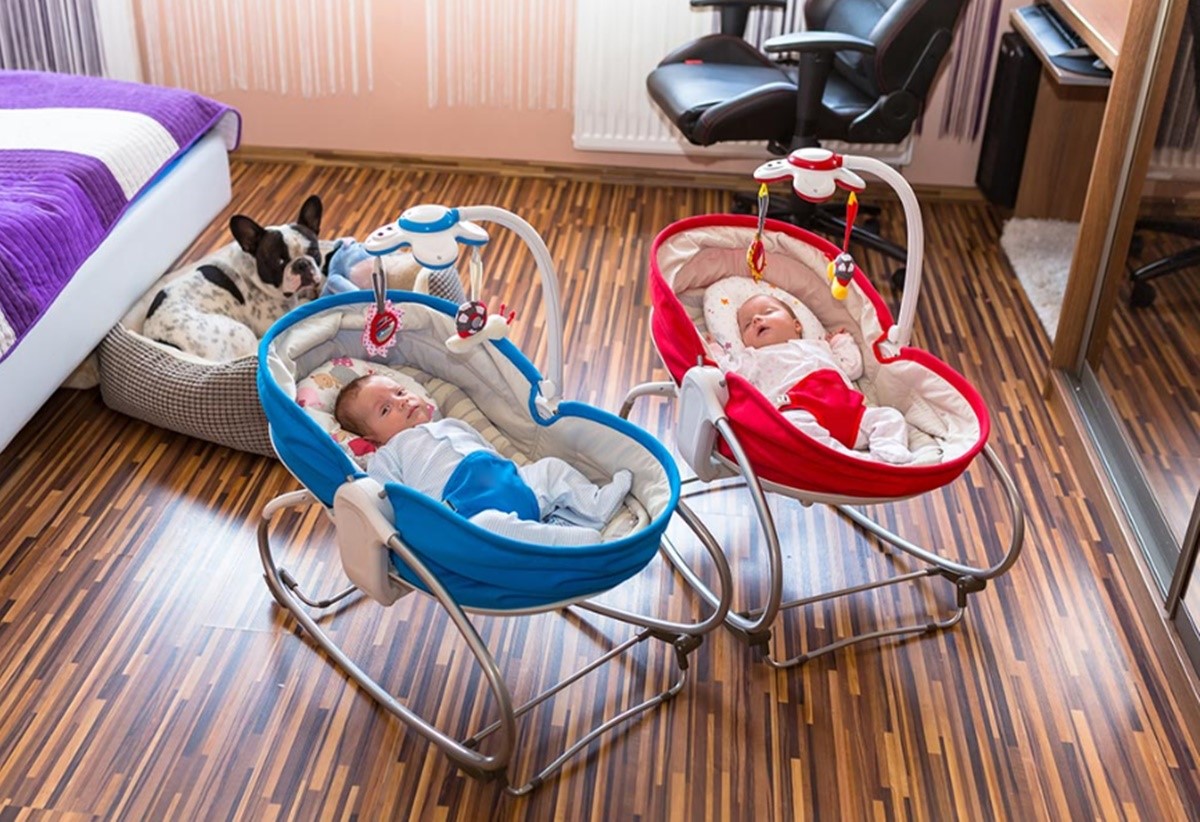 Baby swings have become an essential item that every new parent needs, because of their affordability, flexibility, and deep plush seat. There is no wonder why the demand for baby swings has always been consistent and rising throughout many years.
There are a lot of ways to differentiate your store by stocking a variety of sizes, styles, patterns, and materials. This is one of the most trending products that will never go off-demand, as babies are very prioritized to have good quality products.
3. Baby Gate
As little ones grow fast and start exploring their surroundings, parents need to take precautions to keep them safe during moments when curiosity takes over. Baby gates can create safe play zones for children by closing off areas that are not safe, such as stairs, kitchens, and bathrooms, or out of parents' view.
Baby gates are available for both permanent and removable applications. Permanent gates are widely used as they allow safe and secure protections, while removable gates can be installed at any site whenever required. You can see this product on Amazon, eBay, Alibaba, or any other e-commerce website.
For its widespread usage, it is reaching the highest point on Google Trends, which can easily be the winning product of your store.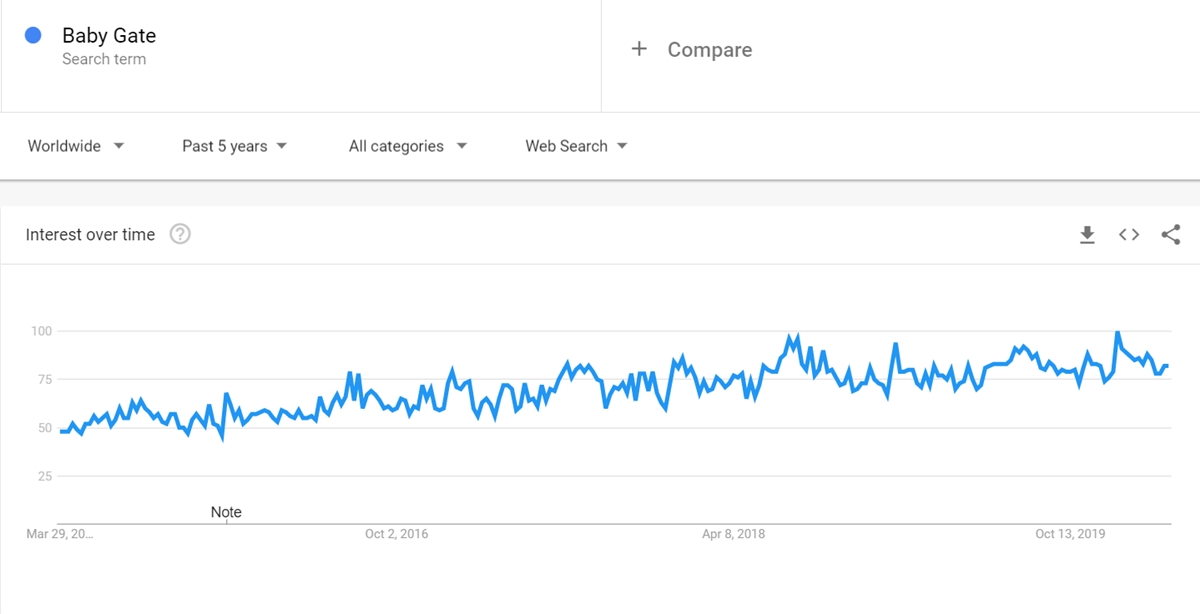 4. Stuffed Toy
No matter if it's a gift for a newborn baby or a gift for yourself, a stuffed or plush toy is always a good choice. According to a survey of more than 2,000 American adults, 40% still slept with a stuffed animal. So, if you don't want to limit yourself in the baby market, you can target millennials as well.
It is entirely a potential market. If you sell plush of different animals, you can market to people who are following animal pages on social media channels such as Facebook or Instagram. Besides, millennials are more likely to buy stuffed toys for themselves and their children, making them a vast audience to tap into.
5. Baby Car Seat
Baby car seats are bucket seat devices that keep babies safe while their parents are driving. A baby car seat or child safety seat is a sought-after item for newbie parents.
Car crashes are one of the dominant causes of injury and death for children. Because car seats can save lives, many countries even have laws that make it compulsory for using this product until a baby reaches a specific height or weight.
That's the reason why this product has been experiencing a tremendous upward trend, making it a hot item to sell right now.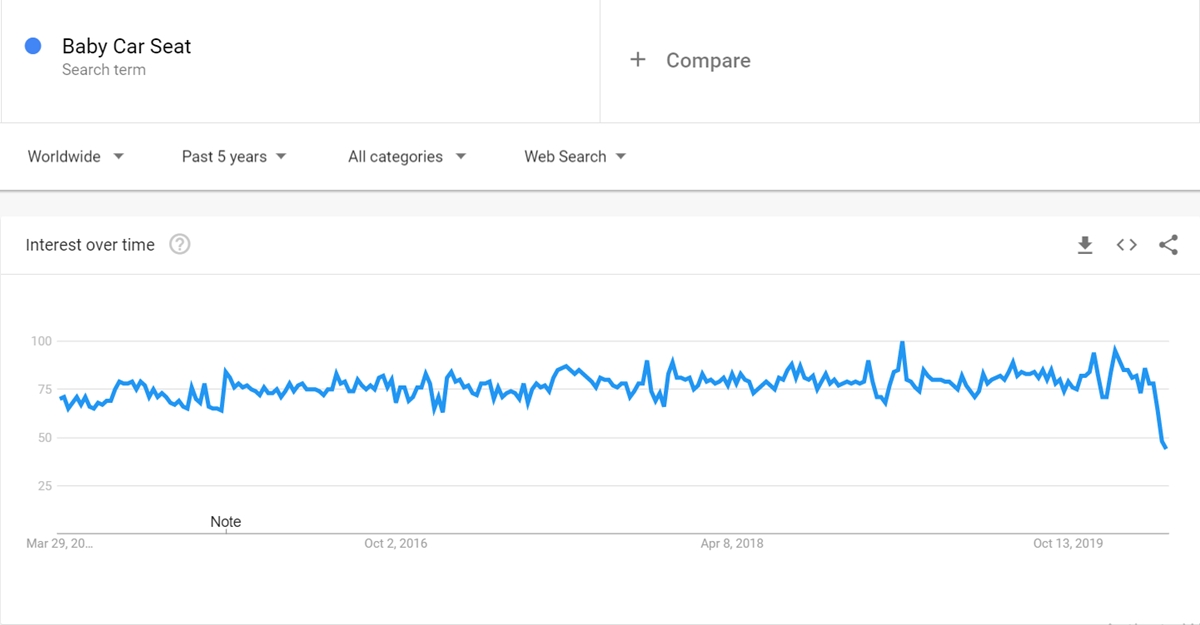 Beauty and Healthcare products
No one wants to look pale and unattractive. This results in an increasingly great demand for beauty and healthcare products. This niche is a perfect choice for anyone who wants to start a business, whether a brick-and-mortar or an online business. Hence, you can consider our following product recommendations for the year.
6. Eyelash Extensions
Unlike some beauty trends that burn hot and flame out quickly, eyelash extensions are given a "high confidence rating," meaning it is 90 percent sure it will see stable future growth, rocketing another 14.1 percent in the next 12 months. The ratings are detected by machine learning algorithms, based on previous trends data.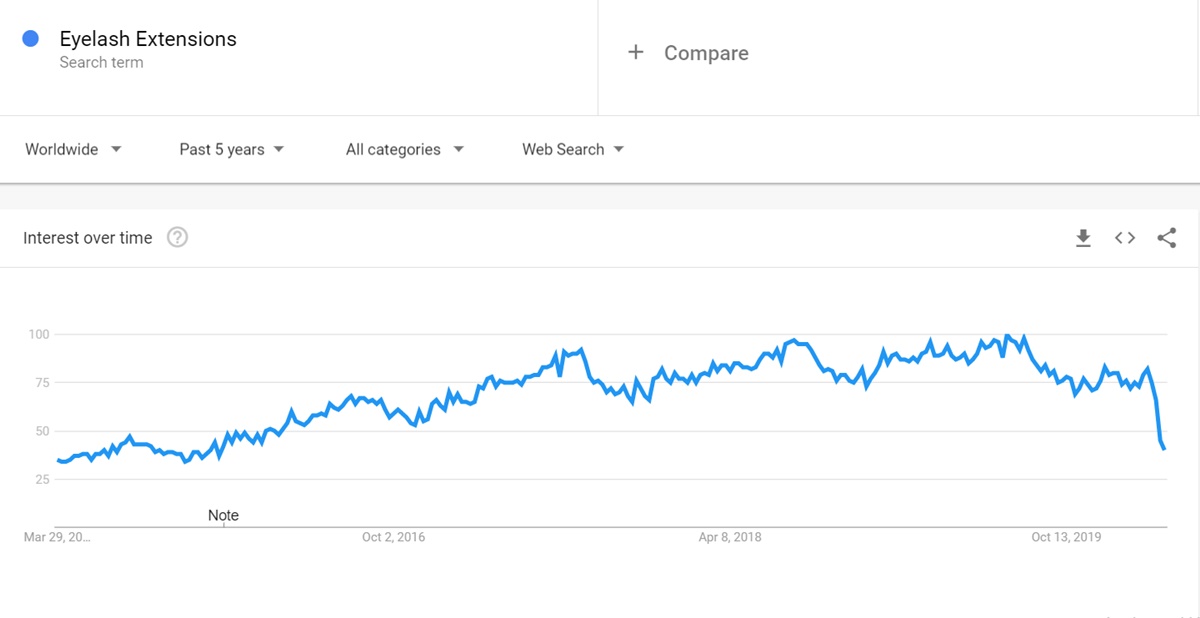 People often used to visit beauty salons to get these extensions, but now you can order from available suppliers via the Internet and sell this product. Thousands of eyelash extension kits have been sold on e-commerce platforms (i.e. Amazon) proving their marketability.
In addition, you can try selling eyelash glue, eyelash serum, fake eyebrows, and other trending beauty products.
7. Nail Extensions
Nail extensions are proving to be a noticeable trend that is bound to attract your audience's attention this coming year. Plus, "nail extensions" is just one of many ways you can describe this product. They're also called artificial nails, fake/false nails, fashion nails, acrylic nails, and so on.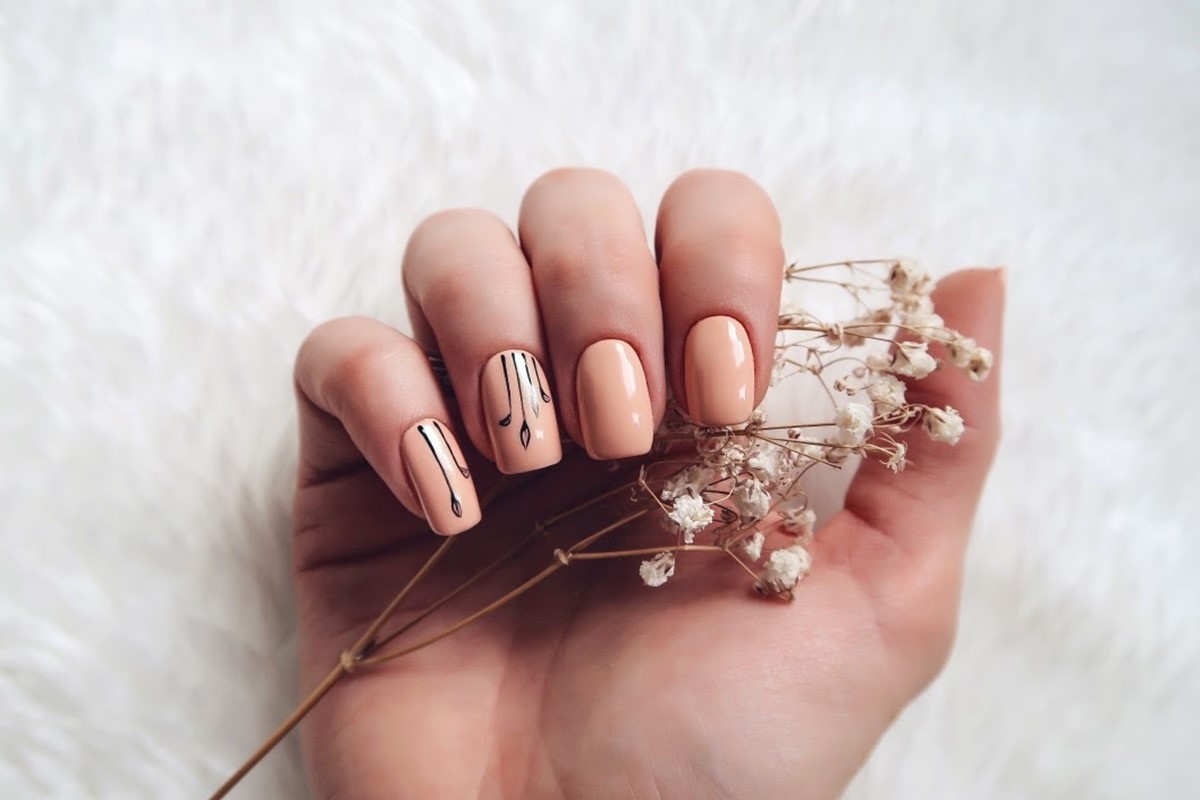 The best practice to get sales from this trending product is to focus on Instagram. By typing the word nail in the search box on Instagram, you'll see that #nails has nearly 130 million public posts, or #nailsofinstagram has almost 23 million posts. You can include these hashtags in your posts to make it visible.
8. Minimalist Jewelry
A few years ago, the jewelry motto was "the bigger, the better." However, since then, our taste in jewelry has become more refined. That's where minimalist jewelry has been on tears for recent years!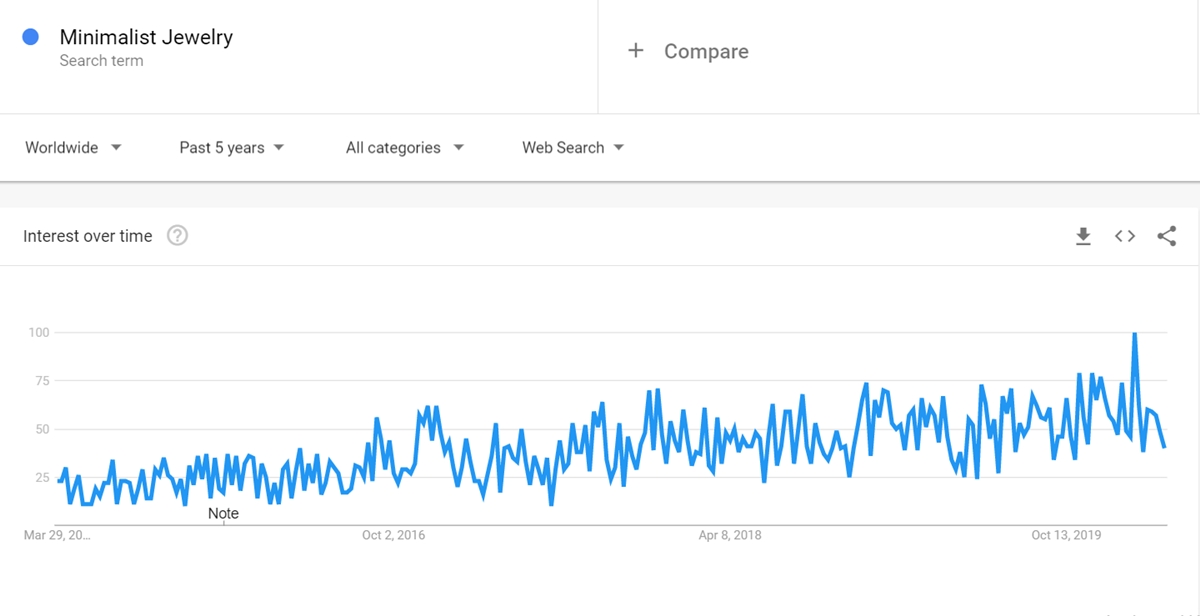 Google Trends shows there are frequent and high-volume searches for this modest style of jewelry. So, a jewelry store could be a lucrative business for any new or existing entrepreneur.
9. Matcha
Matcha is made by taking tea leaves and grinding them into a bright green powder. Matcha has skyrocketed in popularity recently, with matcha teas, lattes, shots, and even desserts that appear everywhere from coffee shops to health stores.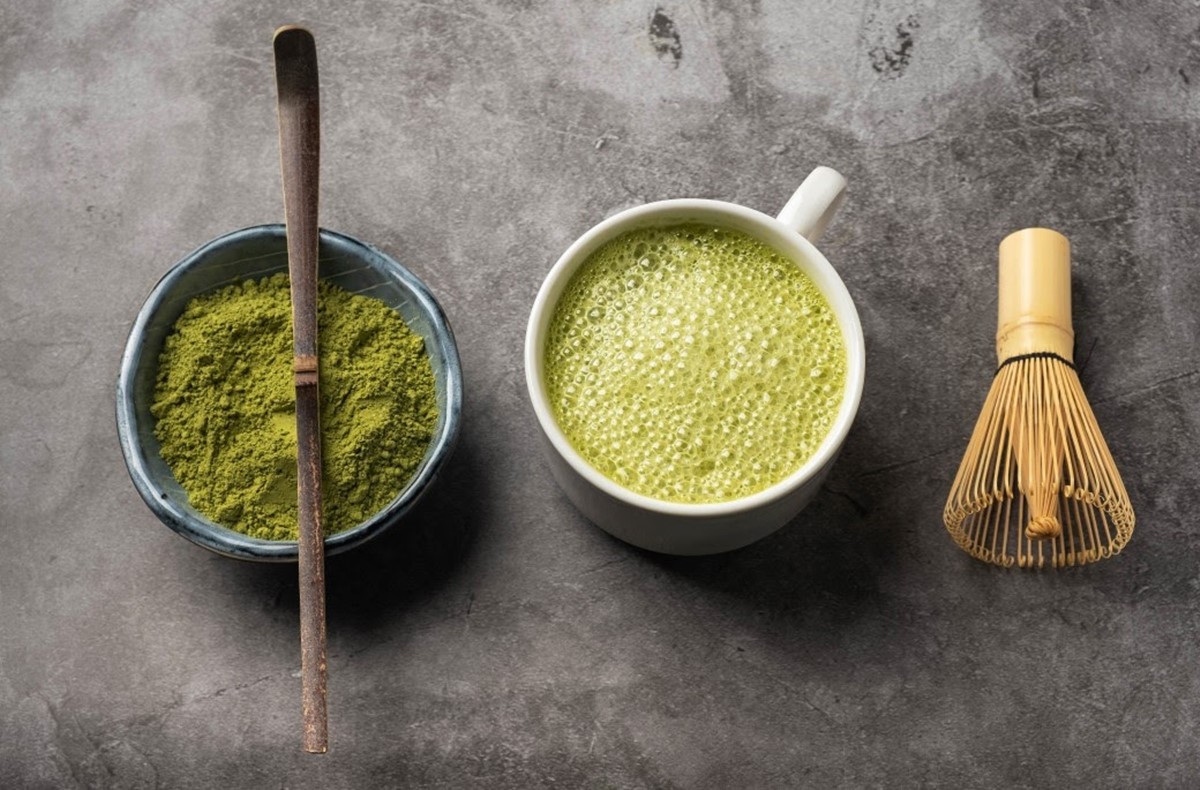 The green tea powder is said to have many benefits to health, such as boosting brain functions, helping prevent cancer, helping lose weight, and so on. There is a rise in demand, so it is the perfect time to go with this product.
10. Teeth Whitening
Believe it or not, as social media strengthens its grip on society, many customers feel pressured to look perfect at all times, and willing to spend a lot of money to visit dentists for white teeth. However, this can cost a lot of time and money. So, dental products saw an opportunity and gained popularity over the years.
You can notice on social media channels that influencers are regularly posting images using teeth whitening products. It is one of the reasons that make this product trendier and popular.
Car Accessories
It's not cheap to buy even a basic model of most cars these days - and that basic version might not have all the accessories that fit with the car owner's wants and needs. That's why people tend to spend a lot of money customizing their cars after their purchase. There is no limit when it comes to selling trending products for cars, so we will list here the most 3 trendy ones in this year.
11. Car Charger
Battery technology has come a very long way since the first modern charger was invented in 1800. Since then, technology has been developed into something that could save our lives. One of its products is car chargers. This product has witnessed increasing demands for recent years, as the amount of mobile usage is substantially rising.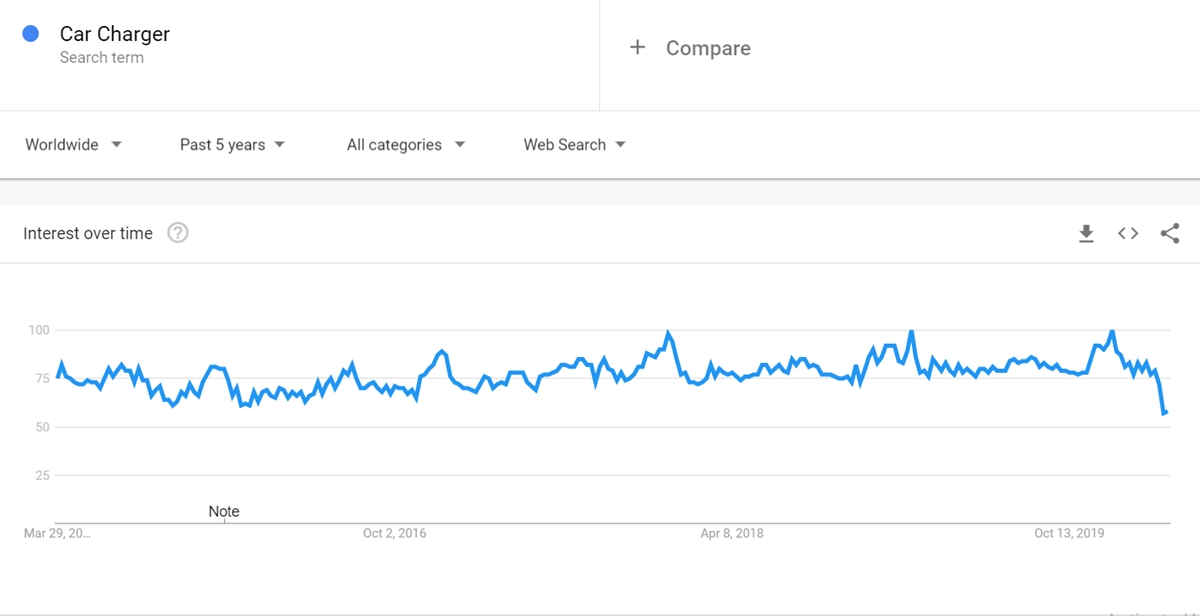 You can find this item easily on all major e-commerce sites for different price levels. However, remember that quality is a common concern of buyers, so try to get the best quality car charger from five-star rating suppliers with at least 100 orders. Then you will be selling this product in no time.
12. Backseat Car Organizer
Whether you're the only person in your car or you have a gaggle of kids, the vehicle can get messy sometime. Old tissue boxes, documents, clothes, and toys are some of the items that you can find in any car.
It seems like people are spending more and more time on their cars, between long commutes, and trips, which means more of their stuff also ends up in their vehicles. This is where a backseat car organizer can come in handy.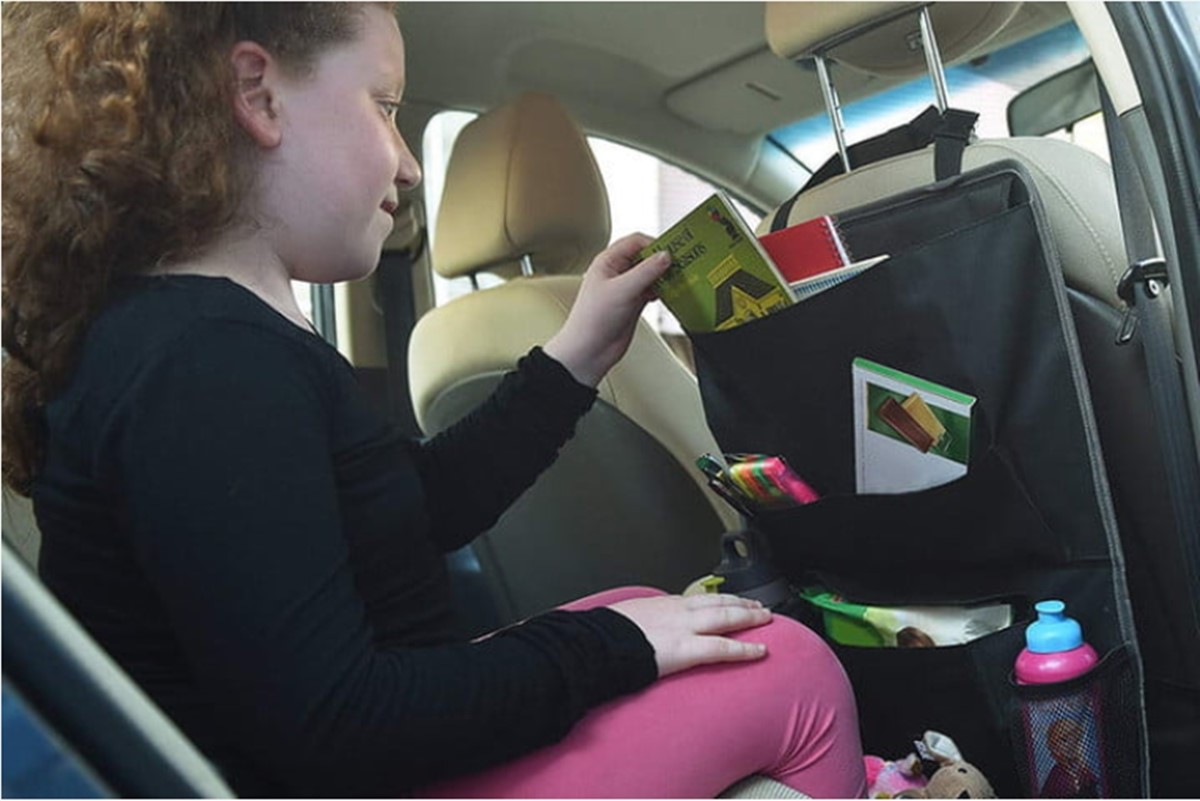 This product can be used to store small toys, books, or other things to keep kids entertained during the car ride. Due to its usefulness and affordability, this product is expected to gain much more impressive sales in the upcoming year.
13. Car Vacuum
A car vacuum is an electrical cleaning appliance that removes dust and small particles from carpet and upholstery without any hassle. While home vacuums are generally large items designed to cover large spaces, car vacuums are smaller, more portable, and more convenient. You can see how trendy this product is becoming, based on the high search volumes on Google Trends.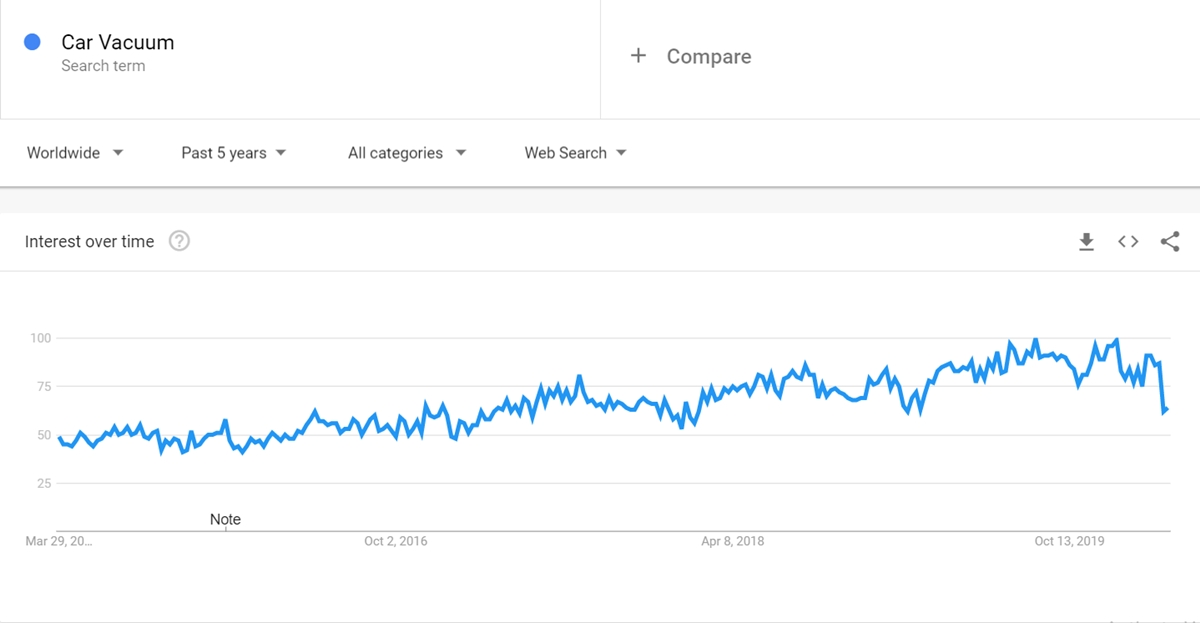 Moreover, this product will be of great advantage to users because of its mobility. Thanks to its compact size and lightweight shell, you can carry the cleaner in your car booth to travel anywhere you want. You can find this product available on online websites, with different levels of price, mostly from $30.
Consumer Electronics
Thanks to the development of advanced technologies, not all consumer electronics nowadays cost a lot. And because many people would like to be up-to-date, such devices are in strong demand. Let's check out some trending consumer electronics products to sell in your store.
14. Bluetooth Headphones
Bluetooth headphones are becoming an increasingly popular product, especially with the young. Their design promotes simplicity and convenience, which makes Bluetooth headphones highly-demanded and marketable.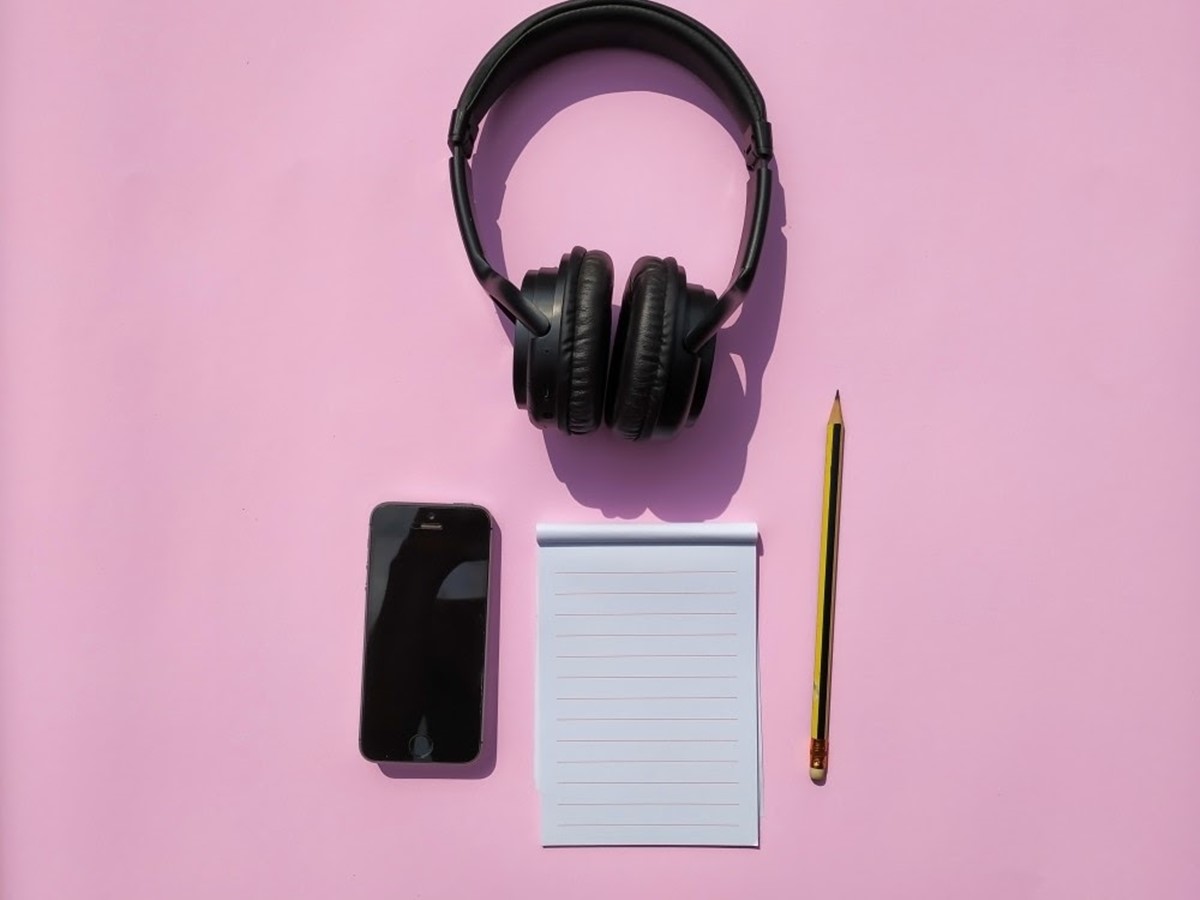 The global Bluetooth headphones market size is expected to reach $120 Billion by 2026. Major market players are investing in R&D activities to improve technological capabilities and gain competitive advantages, such as noise cancellation and high-quality sound. So, it is a good idea for you to consider selling this product now.
15. Drone
Have you wondered about drone trends and selling them? Drones, or at least consumer drones, initially started as a hobby for a very small gathering of enthusiasts. Over a quite short period of time, many manufacturers jumped in with more and more innovative drones, which makes the experience of flying a drone more exciting than in the past. And in many ways will be another promising year for the drone industry.
The best thing about drone products is that they can be sold at all times. So, simply choose drones that offer better quality footage, as well as available for a reasonable price, and promote them in your store.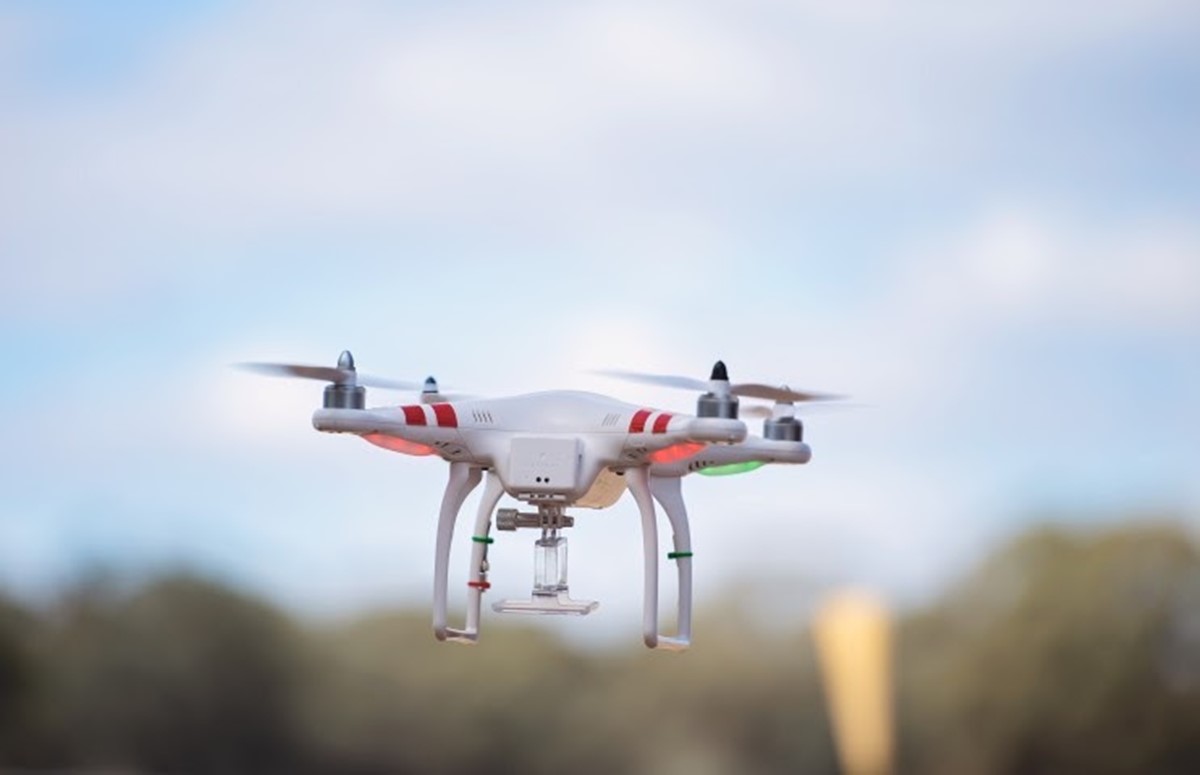 As usual, we recommend that you should pick drones that have a five-star rating and good supplier with at least 100 minimum orders.
16. Wireless Camera
As technology has improved in recent years, there's been a dramatic increase in the number of wireless cameras. Renowned for their ease of installation and convenient viewing options, wireless cameras have become quite trendy.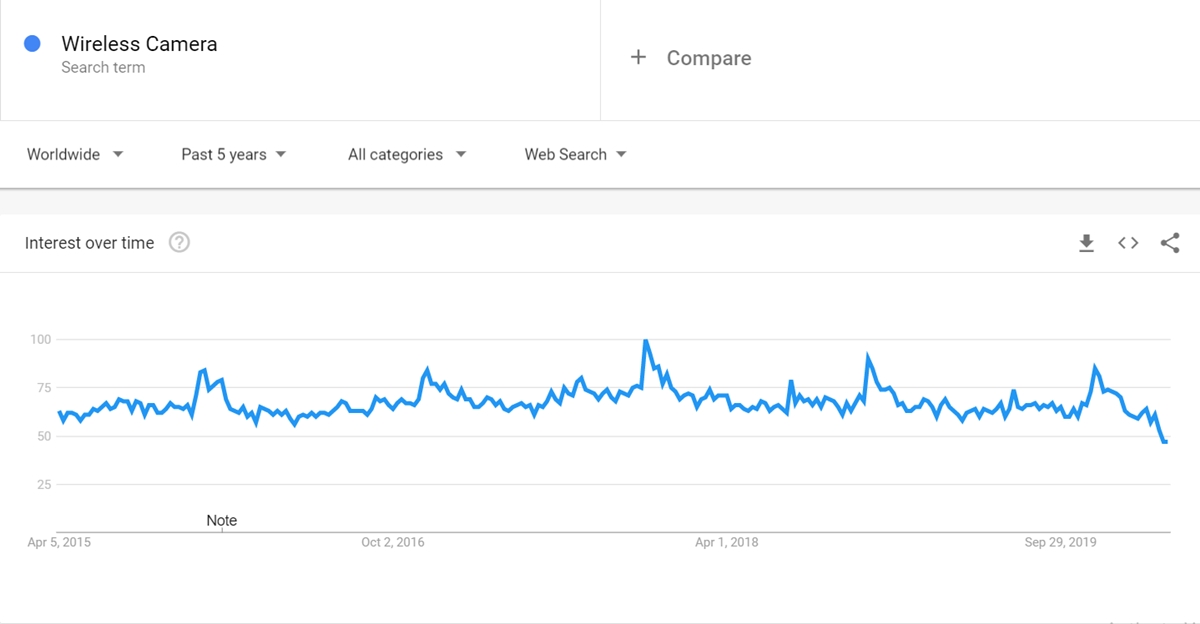 The usage of wireless cameras is expected to grow at 9.1% CAGR from $7.0 billion in 2018 to $9.7 billion by 2023. That's why there is a consistent trend for wireless cameras on Google Trends, which makes it the right item to enter in your product line.
Fashion Items
Fashion items are a perfect niche to penetrate in if you want to create a winning product offer. They are stylish, fashionable, and always attract significant attention from the public, especially when they appear on fashion weeks or shows. Hence, pick products that you think you can promote the best, and let's start building your fashion store!
Read more: 8 Steps to Start an Online Fashion Boutique with Shopify
17. Polka Dot Print
Though this nostalgic vintage print has always been considered a staple, the spotty motif has taken a back seat for the past few seasons. And it's even become a hotter fashion trend thanks to the impressive presence on the Spring 2021 New York Fashion Week runways.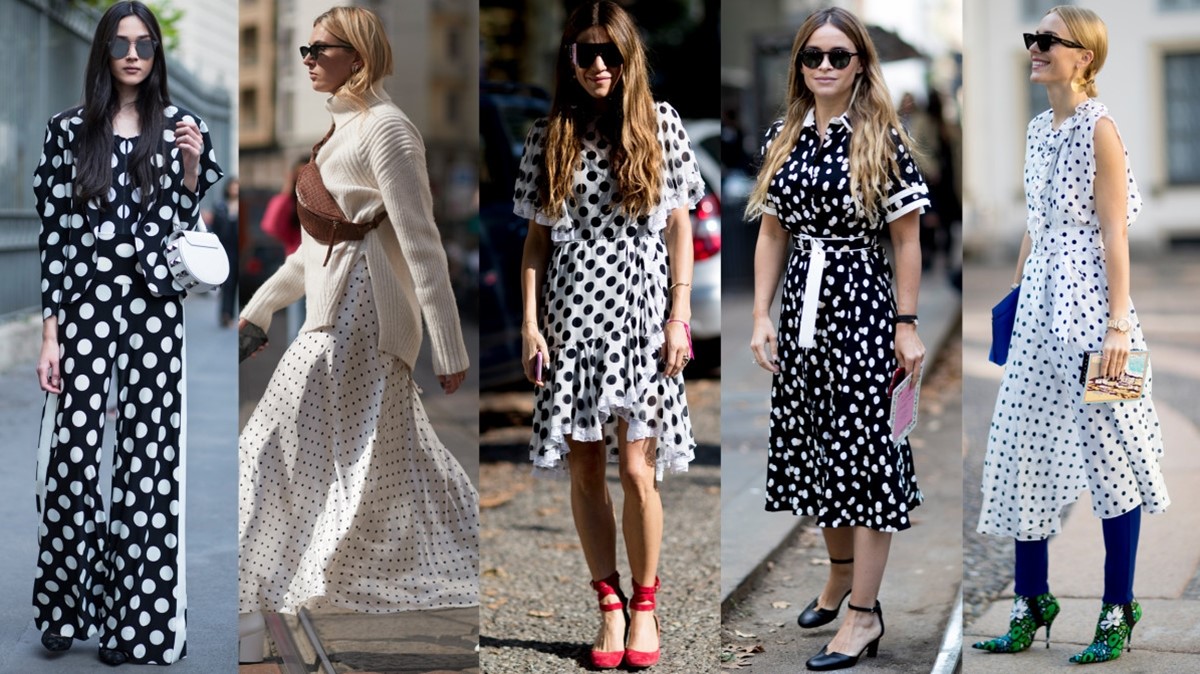 As this trend shows no sign of slowdown, it will be an excellent choice to freshen up your store. So, you can start a thorough marketing campaign right now and see your money rolling in.
18. Shapewear
Shapewear products have been growing in popularity for a few recent years proving it's worth appearing in our list. By 2022, the shapewear market is estimated to skyrocket to about $5.6 billion in sales. What initially started as an undergarment has evolved into a potential market and a piece of everyday wear.
What makes shapewear a product worth considering is that it offers sellers a lot of colors, styles, and sizes to meet the demands of your diverse customer base. Especially, women who have just given birth or are overweight tend to be the target customers for this product type.
Therefore, you can enhance your brand presence by sending affiliate links to popular mom blogs, or target new moms when running Facebook ads.
When marketing your shapewear brand or products, be mindful that body weight can be a sensitive topic, so use your words wisely!
19. Athleisure
Athleisure is casual and comfortable clothing designed both for exercising and general use, which originates from the combination of "athletic" and "leisure". This product has popped up on trending product lists for a couple of years, and still on the rise.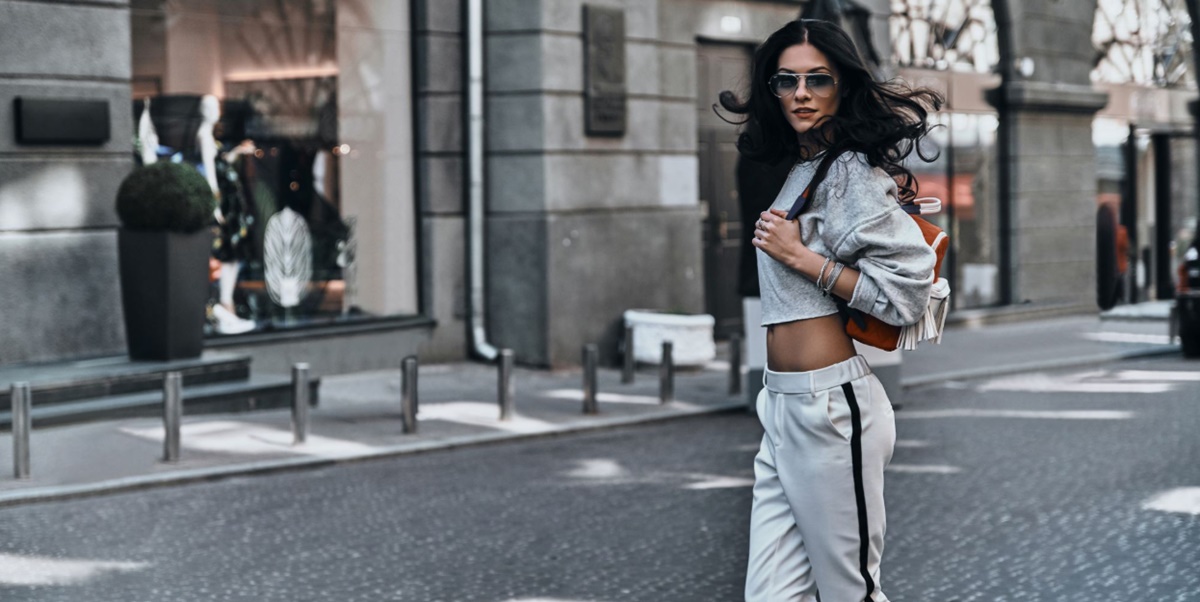 It would be a great idea to promote athleisure products on Instagram. That's because the audience of Instagram, mostly young people, is the ideal demographic for this type of clothing. You can partner with appropriate influencers to attract customers and entice them to buy from you.
Gardening Products
Demographic shifts and lifestyle changes are creating new opportunities in the gardening industry. Millennials are becoming an increasingly popular group that embrace green hobbies like gardening. Then, it's also a big chance for retailers to consider this niche market because of its less competitiveness and high potentiality in the near future.
20. Natural Bug Repellent
Let's face reality: when someone buys a new product, the environment may not be one of the top most factors to reach the final decision, right? However, the responsibility of protecting the environment lies in each one of us. Hence, when it comes to gardening products, natural bug repellent is becoming a top trending product.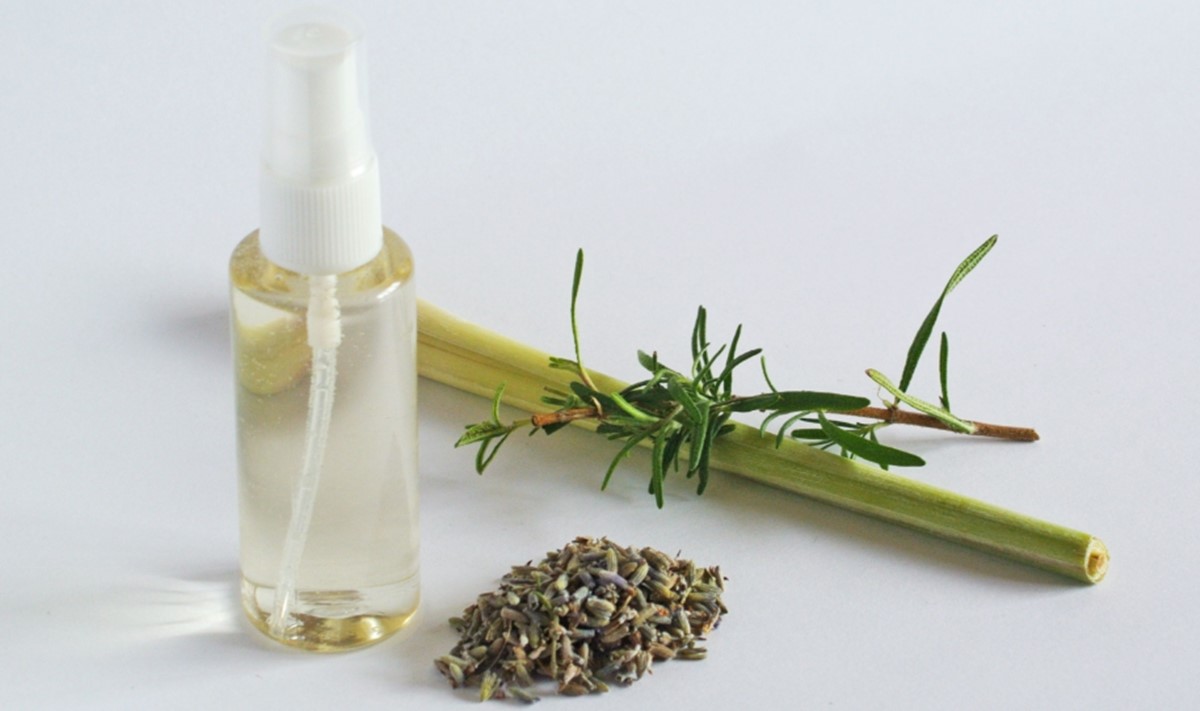 Your interest in gardening might be interrupted by many kinds of bugs and insects. That's where natural bug repellents come in handy. These non-toxic and usually plant-based products can protect against a wide range of insects and relevant diseases, such as Zika or Lyme, without contributing harsher chemicals to the environment.
This product can be found in pharmacy stores, homemade shops, or e-commerce sites. Find high-quality products with good reviews, and you can start selling now!
21. Bamboo Stake
Another eco-friendly and trendy product is bamboo stakes. If you are planning to add an arbor or a fence to your garden, it will be an excellent option. These bamboo poles will help create the stylish and supportive structures you've imagined.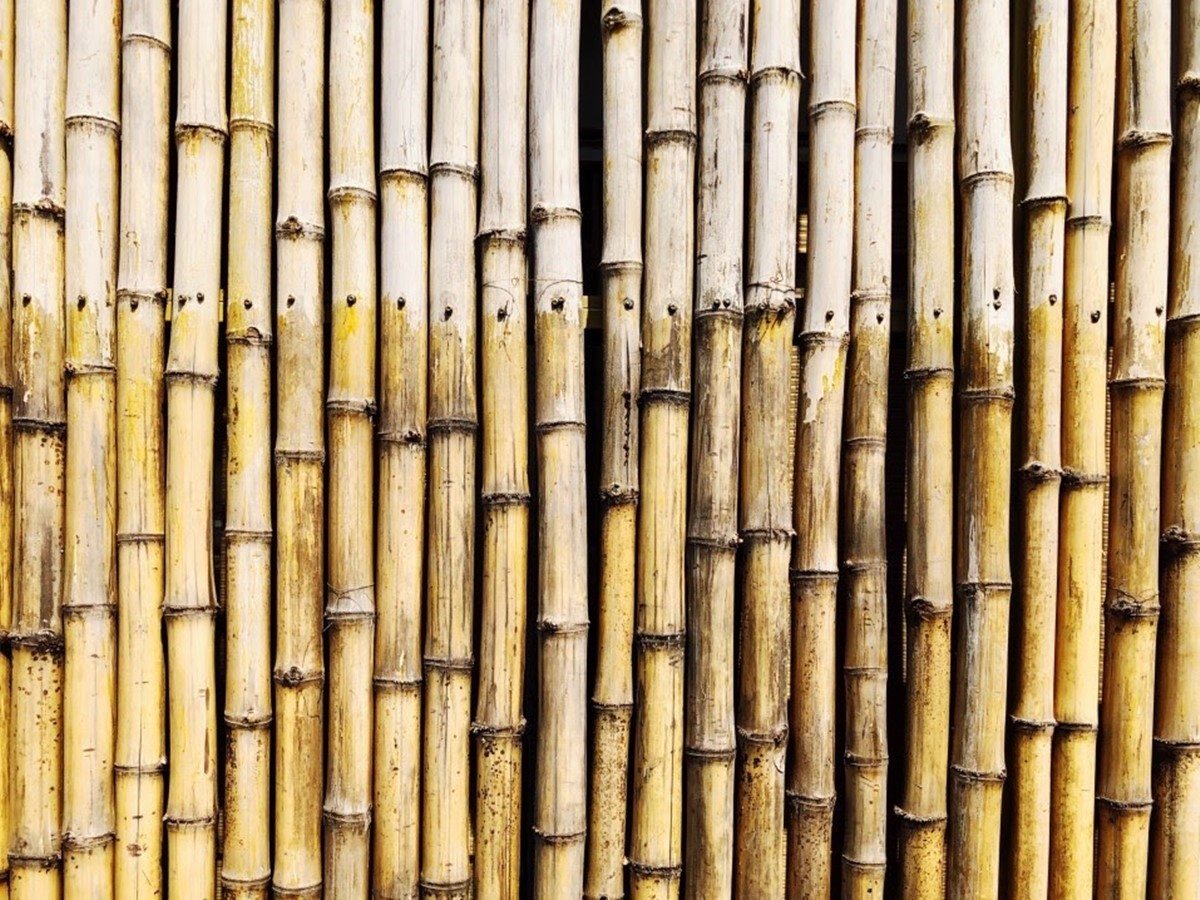 The adoption of bamboo stakes is staying and going to accelerate. Instead of using unsightly aluminum and expensive wood, many gardeners switch to using inexpensive, environmentally-friendly, and easy-to-install bamboo stakes. That's why you can see the rising trend of this product over the years!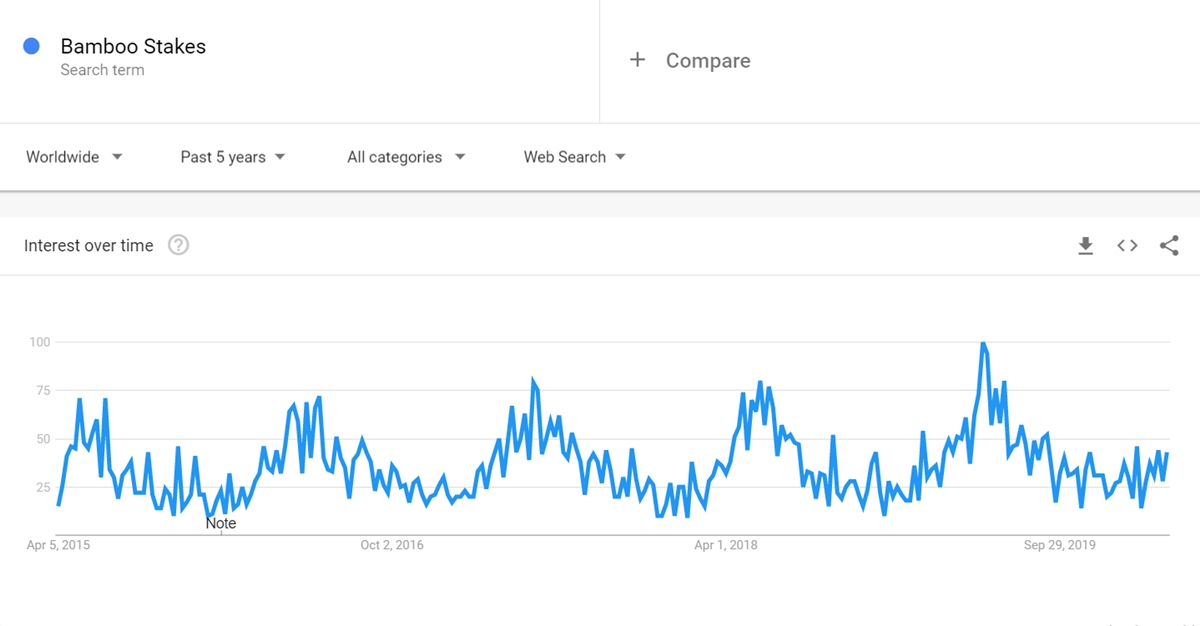 22. Indoor Plant
Using indoor plants to bring a splash of nature and color into your home has been a trend for many years, and it's not going anywhere. An indoor garden can be your ideal hiding place from the outside world, and for many people, it is a source of great joy.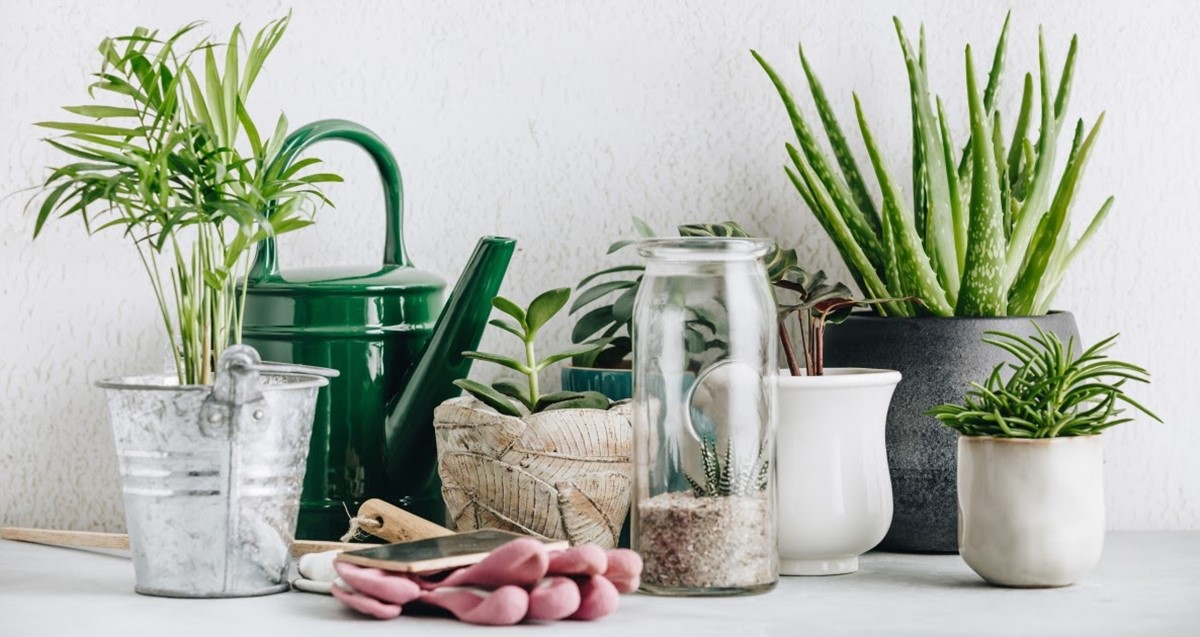 By introducing certain indoor plants into your home, you will start to notice overall happiness and improvements to your health. Many studies have proven that indoor plants improve concentration and productivity by up to 15%, reduce stress levels, and boost your mood.
The year-on-year sales of indoor plants have been reported to increase 10-15% since 2013, making this product promising and potential for many retailers.
Kitchen Products
The kitchen is the most-used and beloved space in any home, where all family members come together, eat, and share everything. With this below list of cool and trendy kitchen gadgets, you will be equipped to serve up amazing meals and make a cozy atmosphere for your family.
23. Paper Plate
Paper or disposable plates are a perfect item that comes in handy in parties that saves the host from dishwashing troubles. The paper plate market will dramatically grow in the next few years. Key factors expected to drive this growth is the rising number of home delivery and online food service platforms across the world.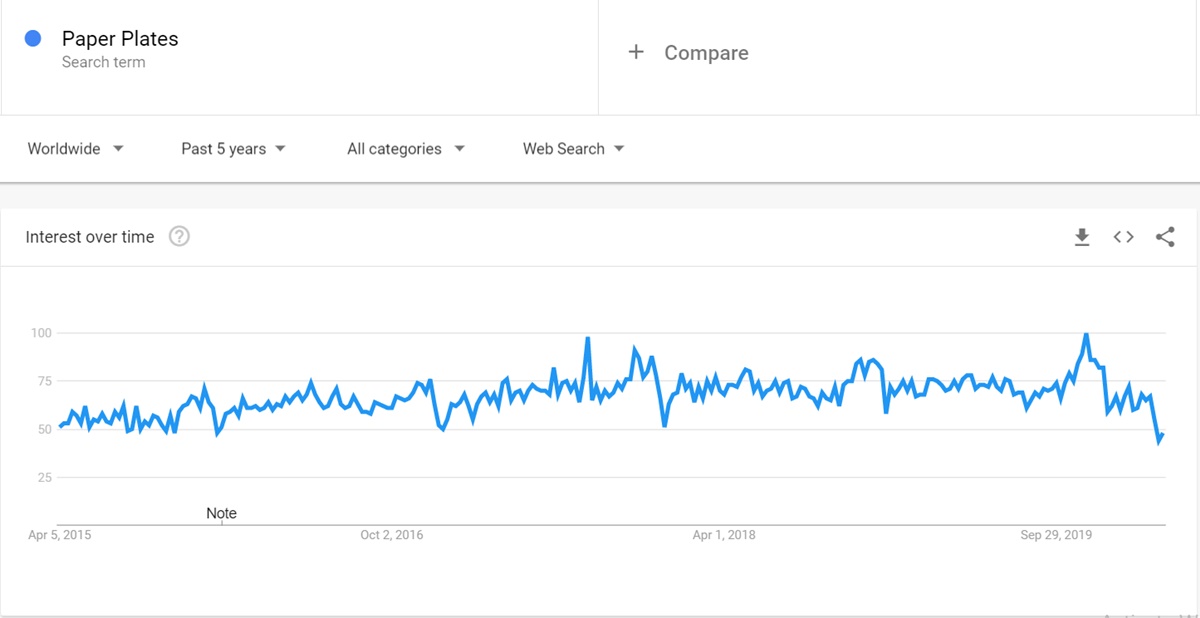 In addition, some compelling features and benefits of plate papers, such as cost-effectiveness, availability in different sizes and shapes, and so on, make this product more popular in many countries. So, it is an ideal time to sell this item in your store right now.
24. Mini Waffle Maker
Mini waffle maker is a small device allowing you to bake homemade waffles. It can whip up delicious waffles in a matter of minutes, without taking up a ton of space in your kitchen.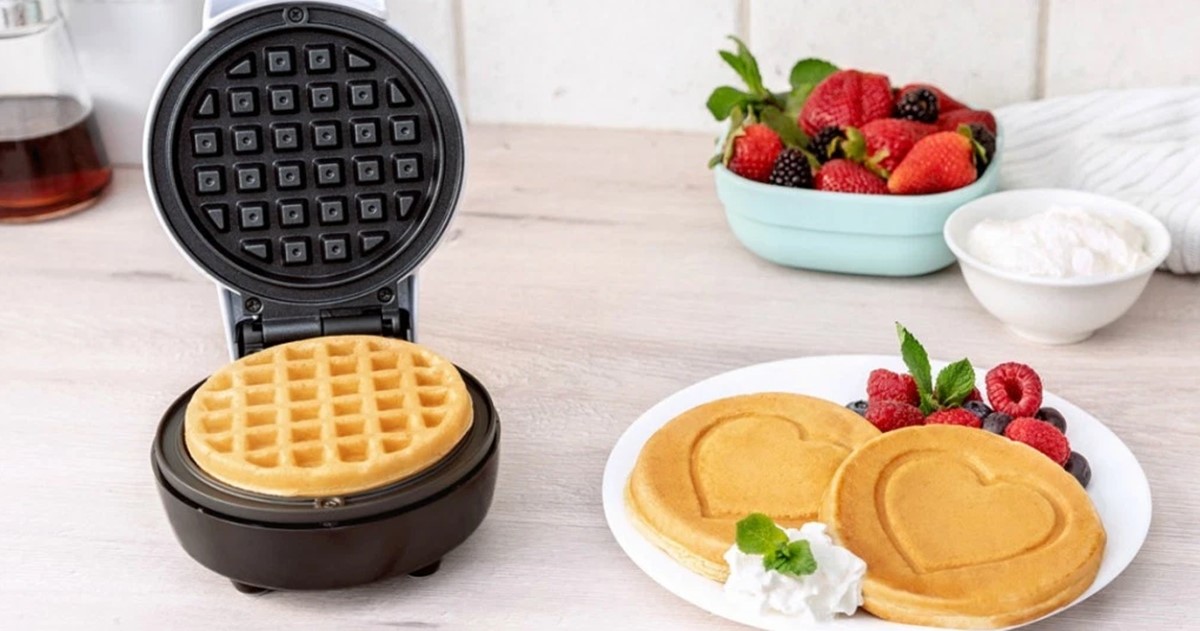 Over the span of only 2 years, this product has successfully managed to create its buzz in the market, due to its portable and convenient features. It is rising at a high pace that can help you earn big bucks in your store.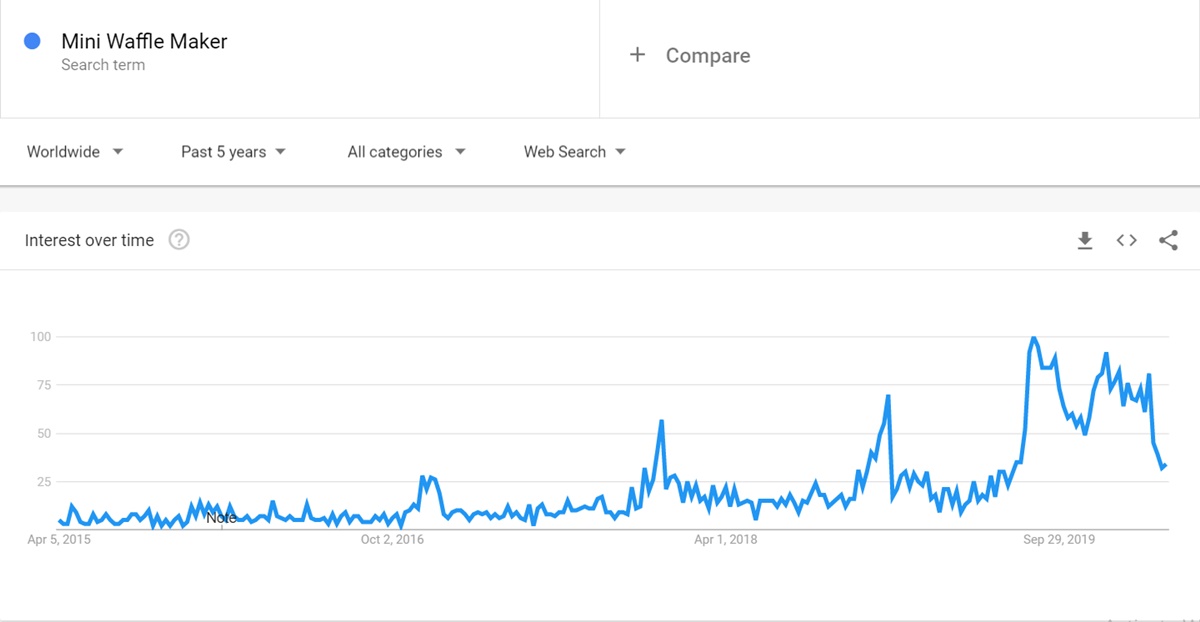 25. Espresso Coffee Maker
As much fun as it is to order a cup of coffee from Starbucks, brewing espresso from home often proves more convenient. Moreover, due to nowadays hectic lifestyles, buying an espresso coffee maker for home becomes an essential task.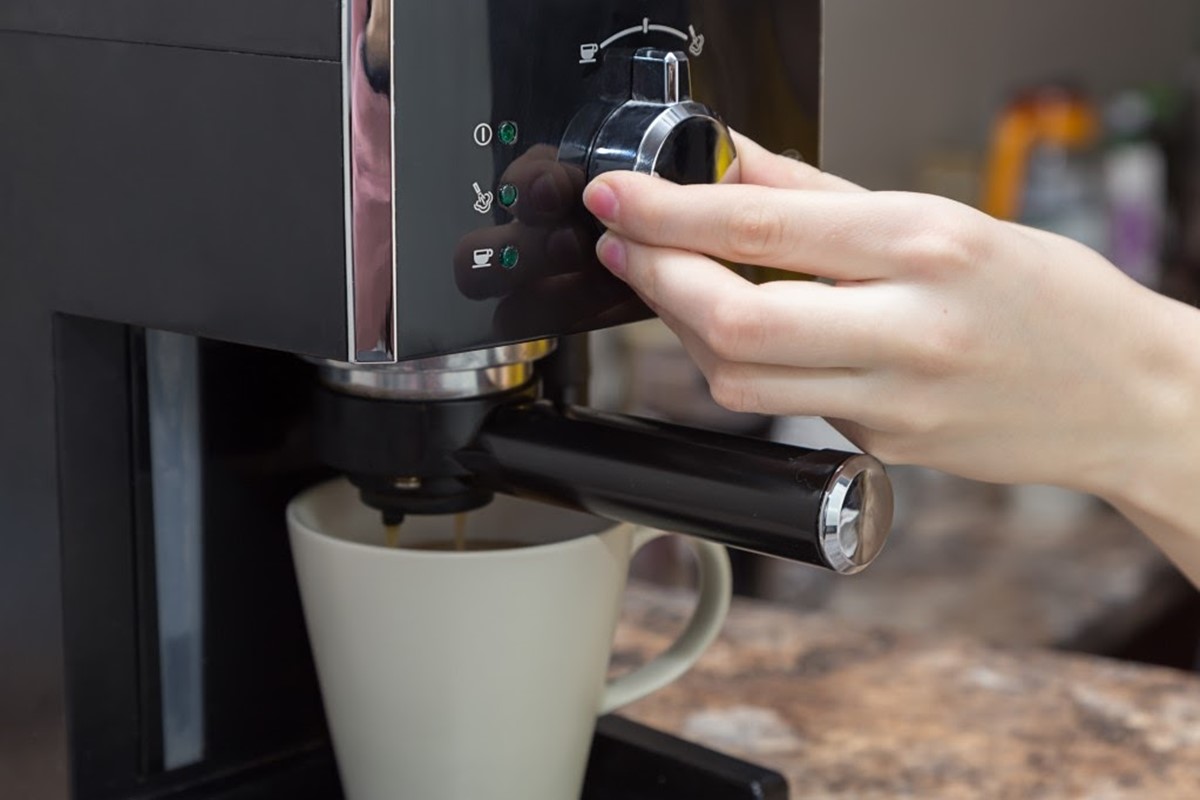 If you do a few Internet searches, you'll see many options for espresso coffee makers. There are different models, functions, and price ranges that you can provide for different target consumers. Choose high-quality products and professional suppliers to start selling right now!
26. Reusable Bag
When consumers are becoming more and more concerned about environmental issues, such as plastic in oceans, there will be a significant movement towards reusable bags. So, if you are about to create an eco-friendly store, this is a product you should not miss out on. You can see a steady growth in search volumes on Google Trends.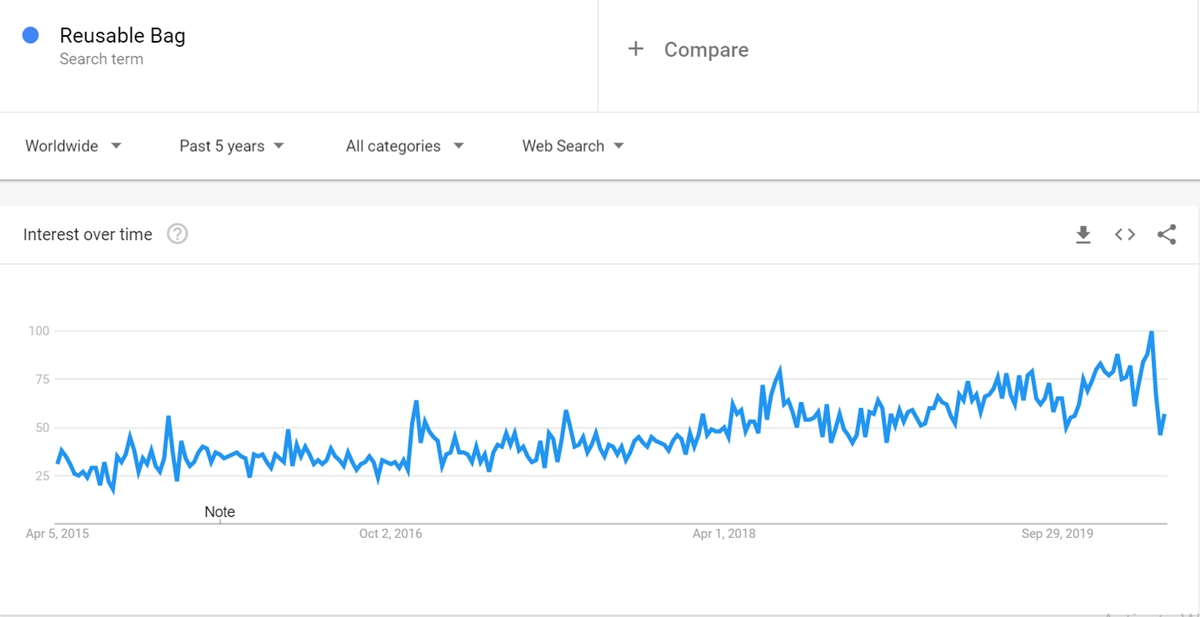 You can market your reusable bags via a careful Google Adwords and SEO strategy. Plus, it is possible to create blogs about eco-friendly topics to increase traffic to your store.
27. Sweeping Machine
As a matter of fact, there are several products similar to this one, which are also performing quite well. However, what's outstanding about this trending product is that it doesn't require electricity, but still acts as a combo of broom and dustpan. This is an appropriate product to sell in a kitchen, home, or general store.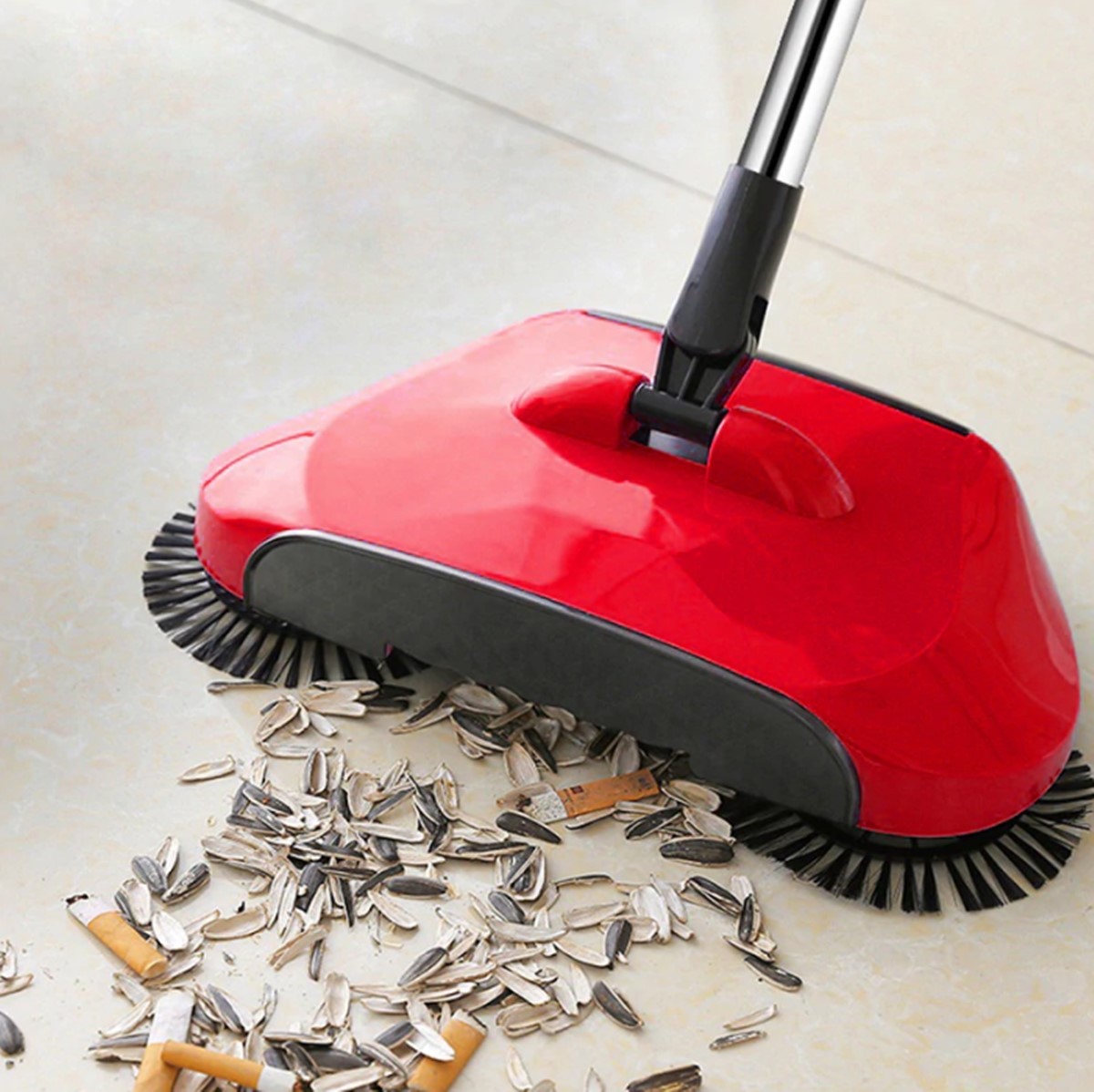 If you want to get these sweeping machines in more or your consumers' hands, you should focus on video marketing ads. It would attract more attention via a video, more than just a picture. Besides, you can set up a blog or an SEO/search ads strategy to generate sales.
Mobile Phone Accessories
It is evident that mobile phones have become a need of modern society. A majority of mobile users like to buy and use accessories that make their life simpler and convenient. That's why the market of mobile phone accessories is expected to reach $255 billion by 2023.
So, we list out below 3 trending mobile phone accessories that will be easy to make trends in the upcoming year.
28. Popsocket
Popsockets have taken the world by storm over the last few months. Don't believe me? Simply take a walk down the street, you will realize that it is not difficult to see someone with the adhesive disc stuck to the back of their phone.
If you're not in the mood to go out, simply browse social media channels where many celebrities such as Kylie Jenner, Michael Phelps, or Serena Williams have all posted about this trendy phone accessory.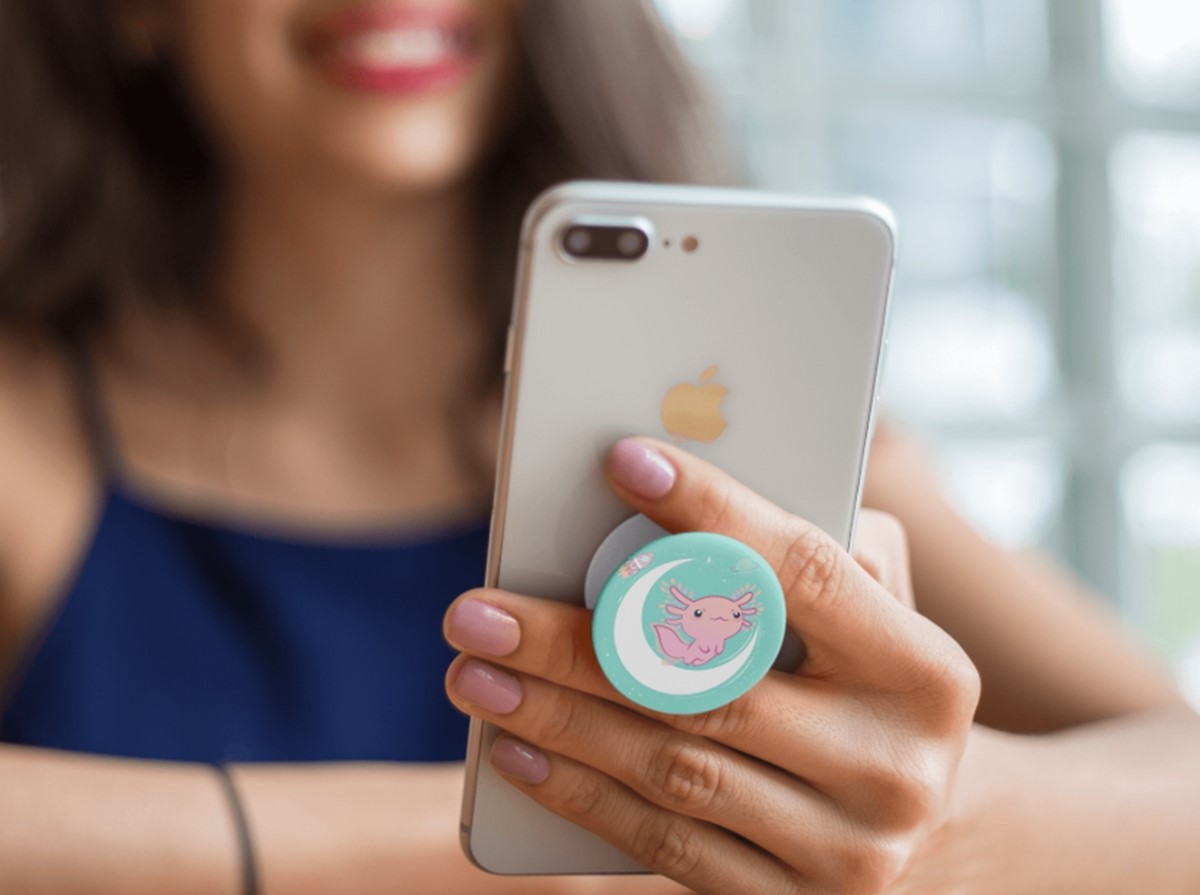 You can stay right on trend with popsockets, while printing your own logo and brand name to make yourself different and outstanding from the crowd. This way will help customers remember your brand presence and come back, again and again, to buy from you!
29. Phone Case
On Google Trends, keywords like "Phone case" and "Silicone phone case" have seen sustainable growth in search volume. If you're looking for a steady yet continuously growing trend, the phone case niche is perfect for diving into right now.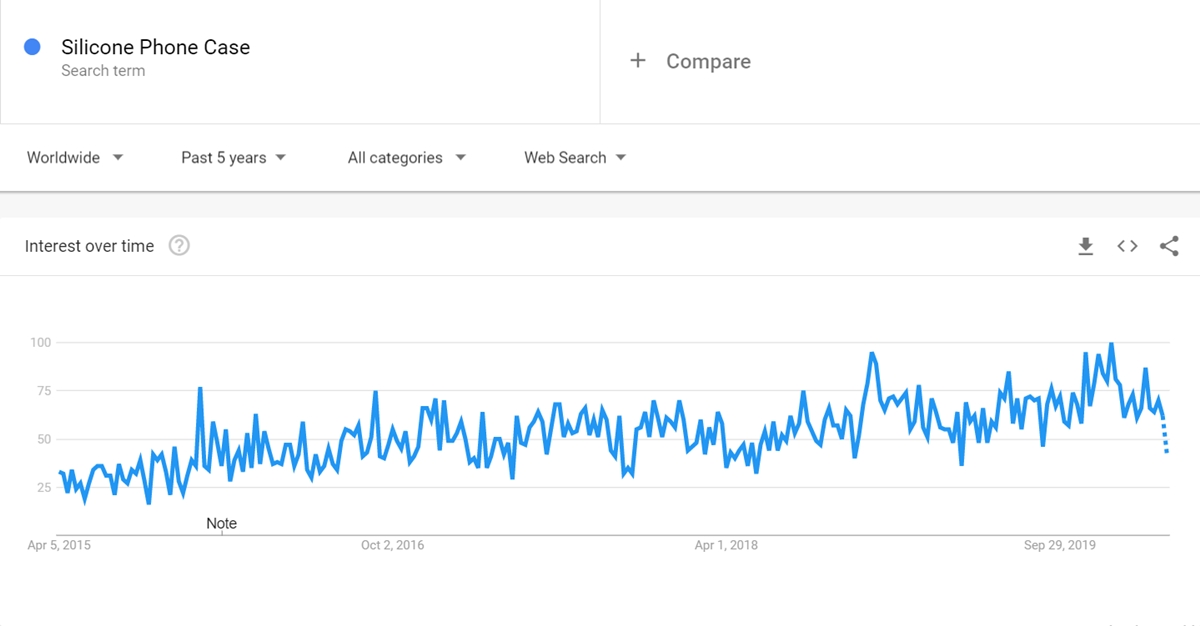 Marketing phone cases on social media channels really works well. If your product images are high-quality and attention-grabbing, you could be able to land impulse buying. Moreover, you can set standards and retargeting ads on Facebook for your products to increase the chances of generating sales.
Learn more: Social Media Marketing: A Helpful Guide for Every Business
30. Screen Protector
If a buyer spends hundreds of dollars on a new iPhone, for example, they will likely purchase a screen protector to keep their investment in pristine condition. In case they accidentally drop their phone, and the screen shatters, the repair will be costly. So, a screen protector becomes an integral accessory for all tech lovers.
Screen protectors appeared on the market several years ago, but they are still in strong demand and become one of the most popular things people buy together with their mobile phones.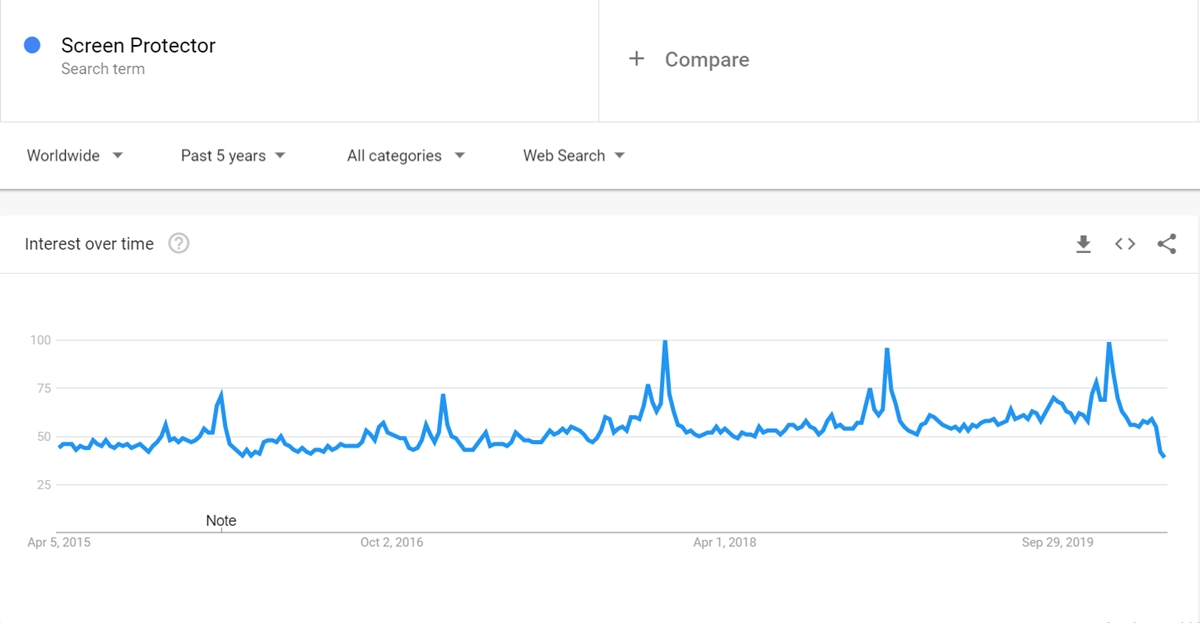 This product doesn't cost a lot, so if you're running a store that is somehow relevant to smartphones or technical stuff, this is a must-have for you!
Pet Products
It is estimated that in this year, $99.0 billion will be spent on pets in the U.S. The pet industry has been experiencing explosive growth. This is partly due to technology and the advent of online shopping, but most of the growth is because of changes in culture.
As millennials and Generation Z have come into their adulthood, they have embraced the pet-owning and pet-loving lifestyles to a far greater extent than their elders. So, this niche promises itself to be a potential factor in this year.
31. Pet Bed
Looking for the purrfect product to sell to pet owners? Consider pet beds, which have been clawing their way to the top of the sales charts. According to Google Trends, "pet bed" has seen some sustainable growth in search volume.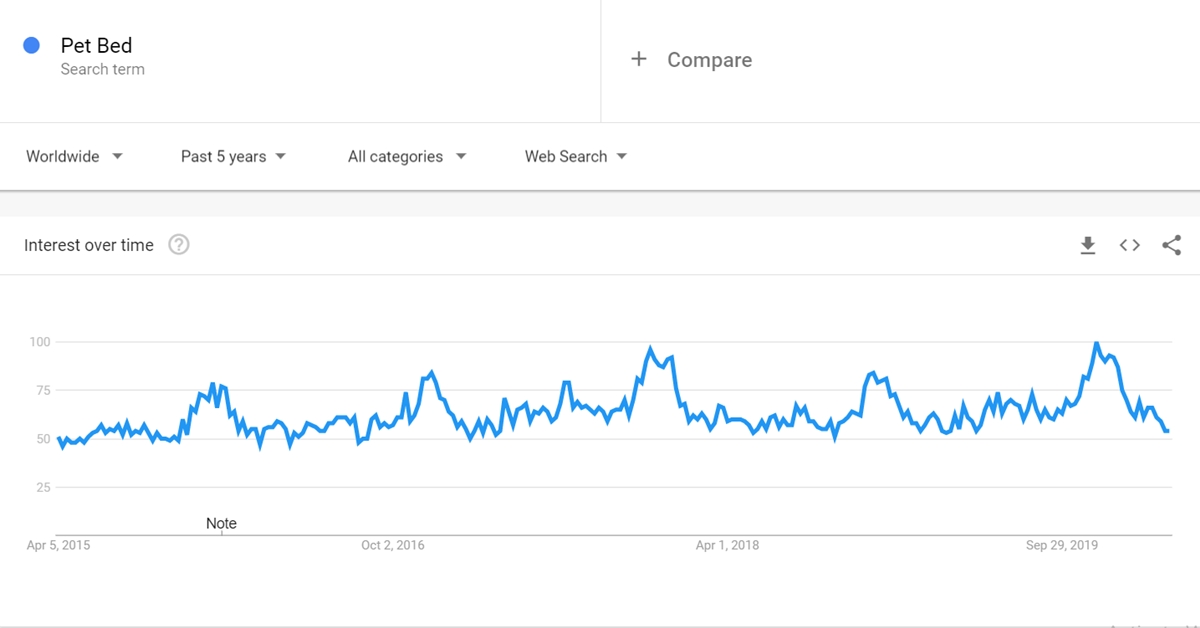 If you own a pet store, you can market your pet bed products on popular platforms such as Instagram and Pinterest. Groups of pet lovers often have a large number of followers, so you can join in and partner with these fan pages to get a shoutout about your products. It will work really well, especially when you're just starting.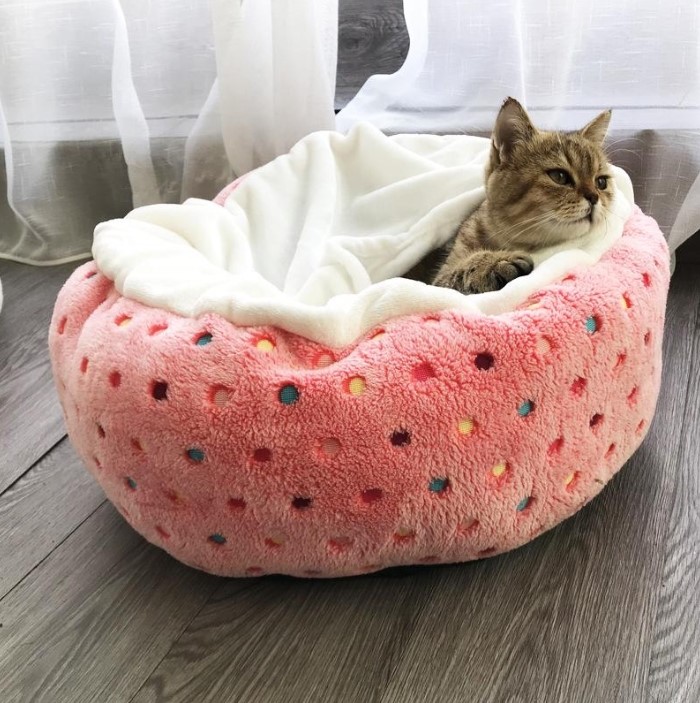 32. Personalized Dog Collar
Dog collars are a must-have pet item in any pet store. While dog collars are typically search-based products, the element of personalization makes them more unique, and a bit more of an impulse buy.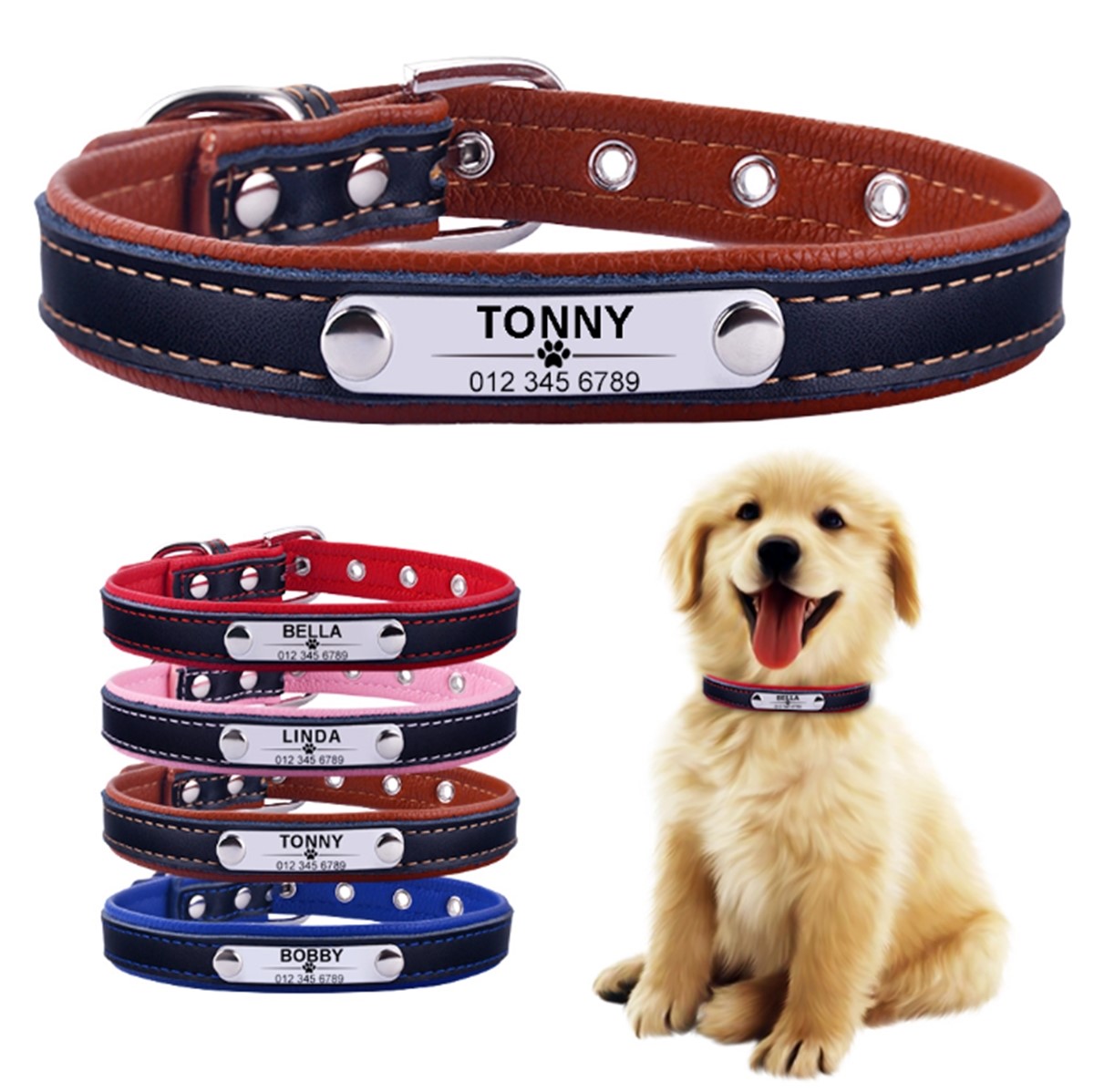 You'll need to include a note so that customers can fill in the personalized information about their dog when they check out on your website. Besides, you can customize your products by choosing from styles ranging from traditional, cute, luxurious - whatever reflects your brand image and your customers' preferences.
33. Multifunction Biting Toy
Multifunction biting toys are growing in popularity at the present. Their popularity is still in the very early phases, so it will be easy to jump into this trending product. With a suction end design, it can stick to a smooth surface, and the dog can bite the ball on the other side.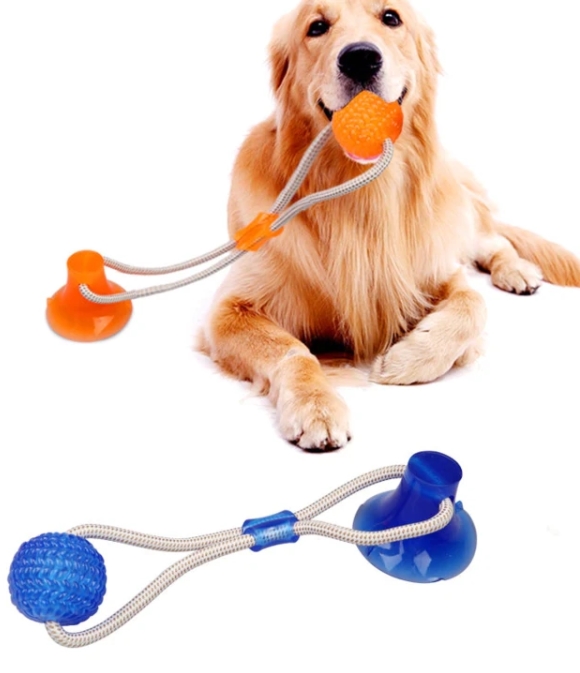 Multifunction biting toys can be a good companion when pet owners are busy. This self-playing rubber chew ball toy can help pets release pressure in the molars, greatly reducing the behavior of biting furniture.
You can run Google or Google Shopping ads with different keywords such as "dog toys," "interactive dog toys," "multifunction biting toys." Besides, you can also start a pet blog to grow your search traffic back to your store, and write content about raising pets as well to demonstrate your expertise in the pet industry.
34. Pet Food
By and large, the best-selling item in pet products is pet food. The global pet food market is anticipated to reach $113.08 billion by 2025, reported by Grand View Research Inc. It will be an excellent idea to penetrate into this potential market.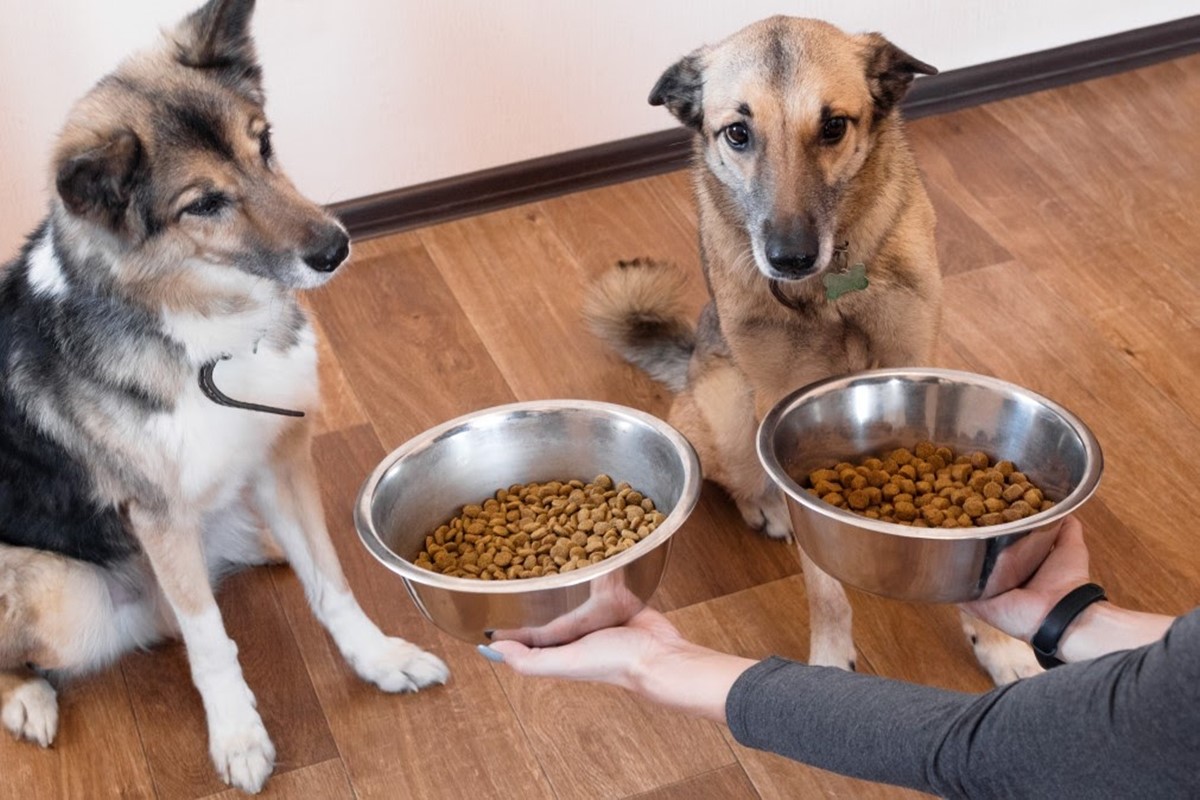 Another good news is that pet food comes in with more and more varieties, which means you are able to cater your offerings to your target purchasers. You can offer organic pet food or special diet products.
And, as pet food is increasingly consumable and needs buying periodically, it makes a perfect addition to subscription boxes and services.
35. Pet Jacket
Although our furry friends have their fur to keep them warm, they still get cold. That's why more pet owners are bundling up their four-legged friends with stylish jackets. Because pet jackets tend to be seasonal products, you'll want to make a collection in your store. In addition, you can offer other relevant products, such as coats, vests, or raincoats.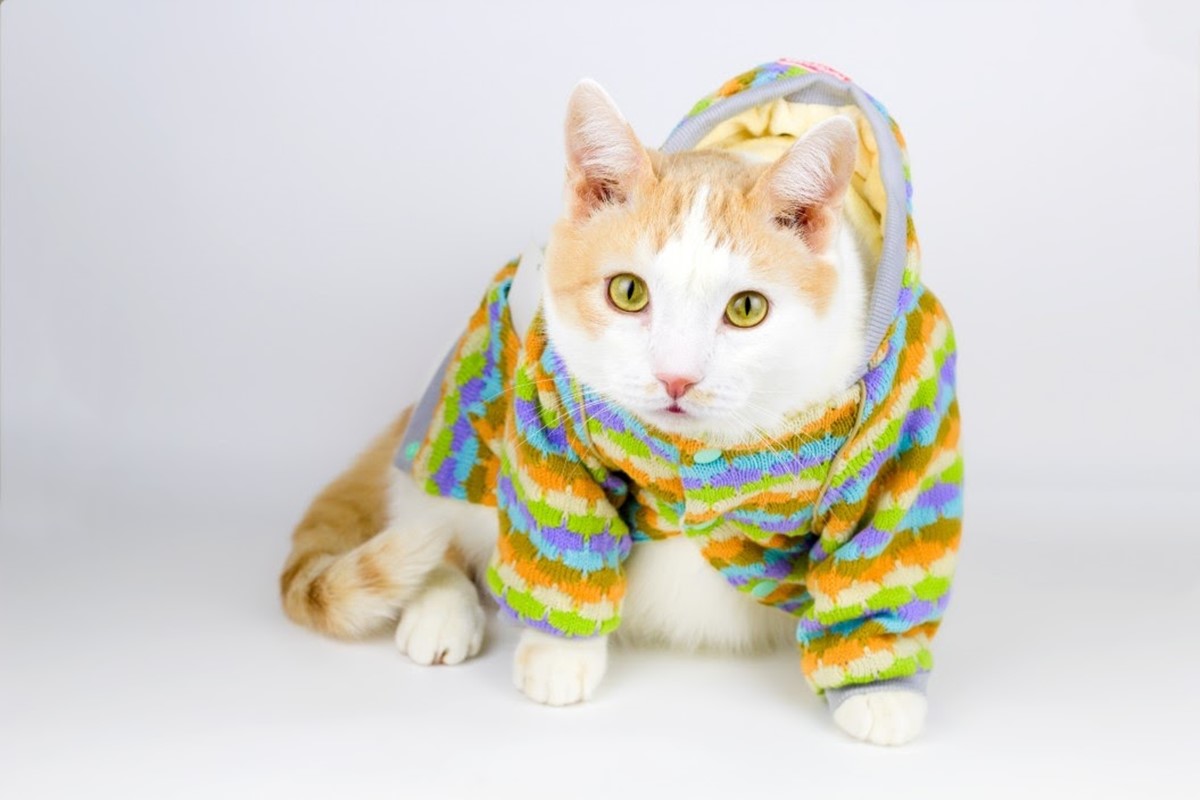 Peak months for pet jackets often lie between October and December, so you can have Google ad programs to boost your store presence. It can require a bit of trial and error but if done well, it can bring back a lot of money.
Travel Accessories
No matter if it's for business or pleasure, travel can be exciting, fun, and energizing - or tedious, frustrating, and exhausting. And having the right travel accessories can make all the difference, whether it's a short business trip or a two-week vacation.
Let's explore our following 5 trending travel accessories that will help you make the most of your adventure.
36. Travel Bottle
Before travelling, people often have to overcome security lines in airports where they are forced to show off their luggage and keep liquids to ridiculously tiny amounts. This is where travel bottles can become a huge help and save your time. You can see how trendy it is on Google Trends.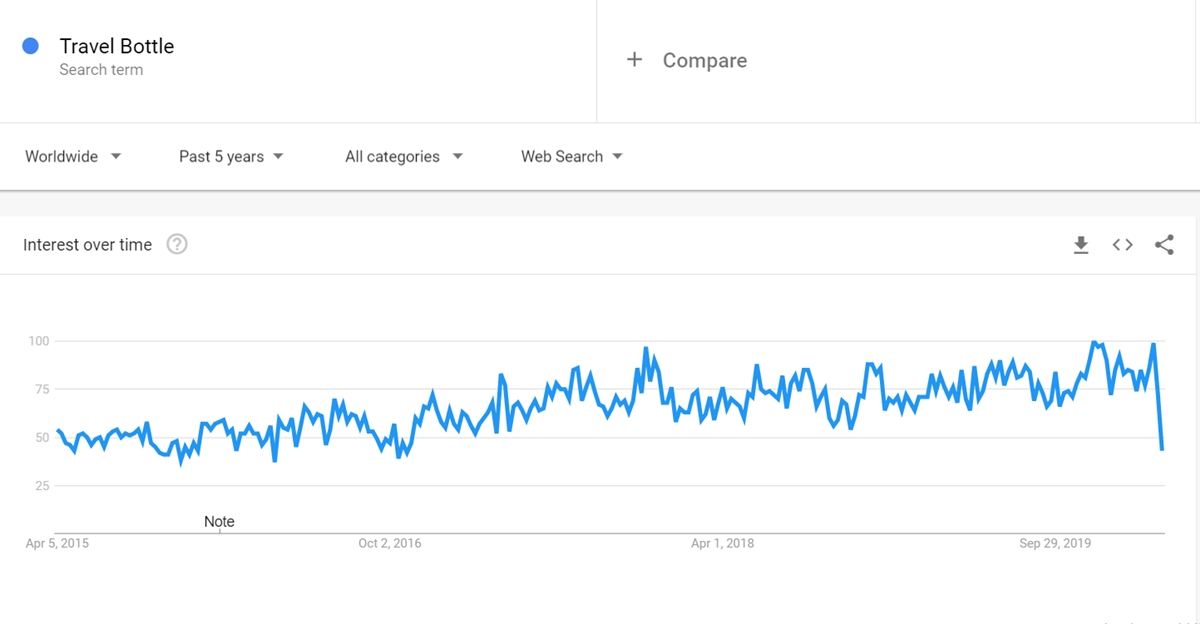 Moreover, investing in a reusable and refillable water bottle is much better and more economical than buying a plastic bottle every time you get thirsty. This product is not limited to travel use, but also for sports and other outdoor activities.
37. Day Backpack
Whether you're going to rural or urban, to mountain or beach, a day backpack is essential to carry your usual stuff throughout the day. This product has always been a popular item to sell, and has been surging in sales recently.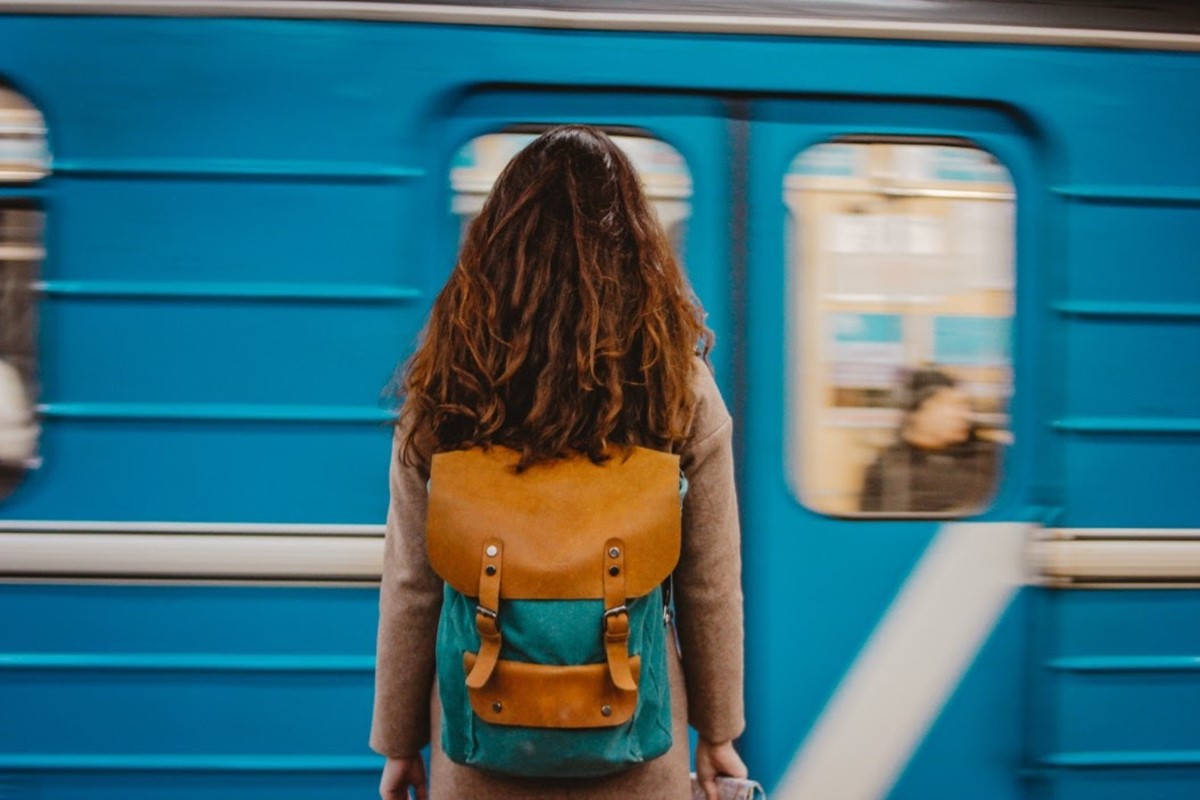 A high-quality day backpack should be comfortable, durable, lightweight, have ergonomic shoulder straps, and excellent back support. Hence, before selling this product, you should search and find good suppliers with positive ratings and reviews, to make sure that your products are welcomed in the market.
38. Travel Organizer
When we were less experienced, we used to keep all things, including passports, SD cards, cables, adaptors, and plugs, and so on in the luggage. And when we need something, we have to spend quite a lot of time finding and even frustrating it.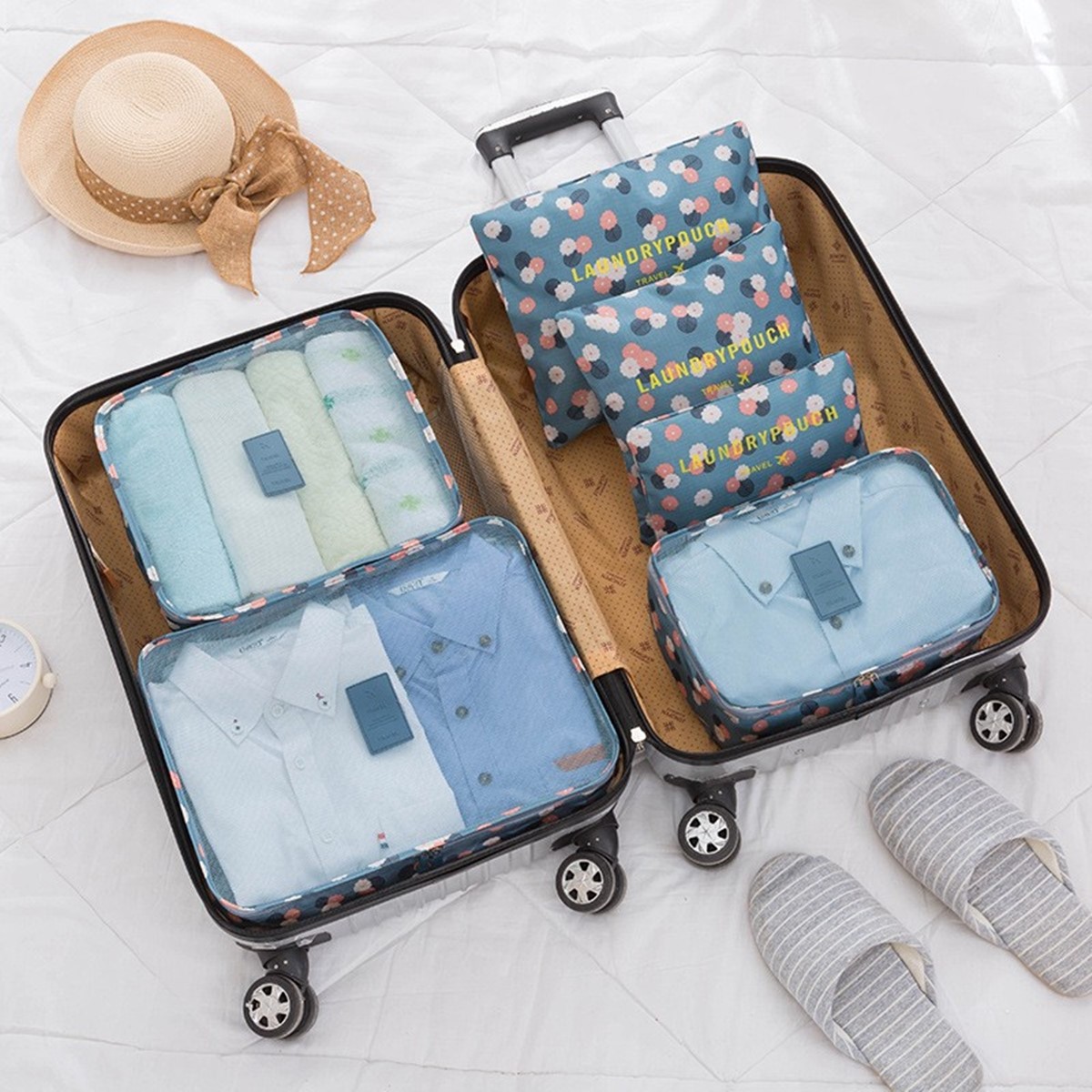 This is where travel organizers appear and hold all the things we need. The best reason for using a travel organizer is peace of mind, of course. This product allows optimum use of the space in your luggage, keeping everything organized and in place during your travels, and making the task of unpacking and repacking simple and hassle-free.
39. Crossbody Bag
Crossbody bags are among the most popular and practical of handbag choices. They are comfortable to carry and perfect for days spent wandering a city when you only need to bring along the essentials. Moreover, they allow you to keep your hands free to use your camera, or check a map without having to set your bag down.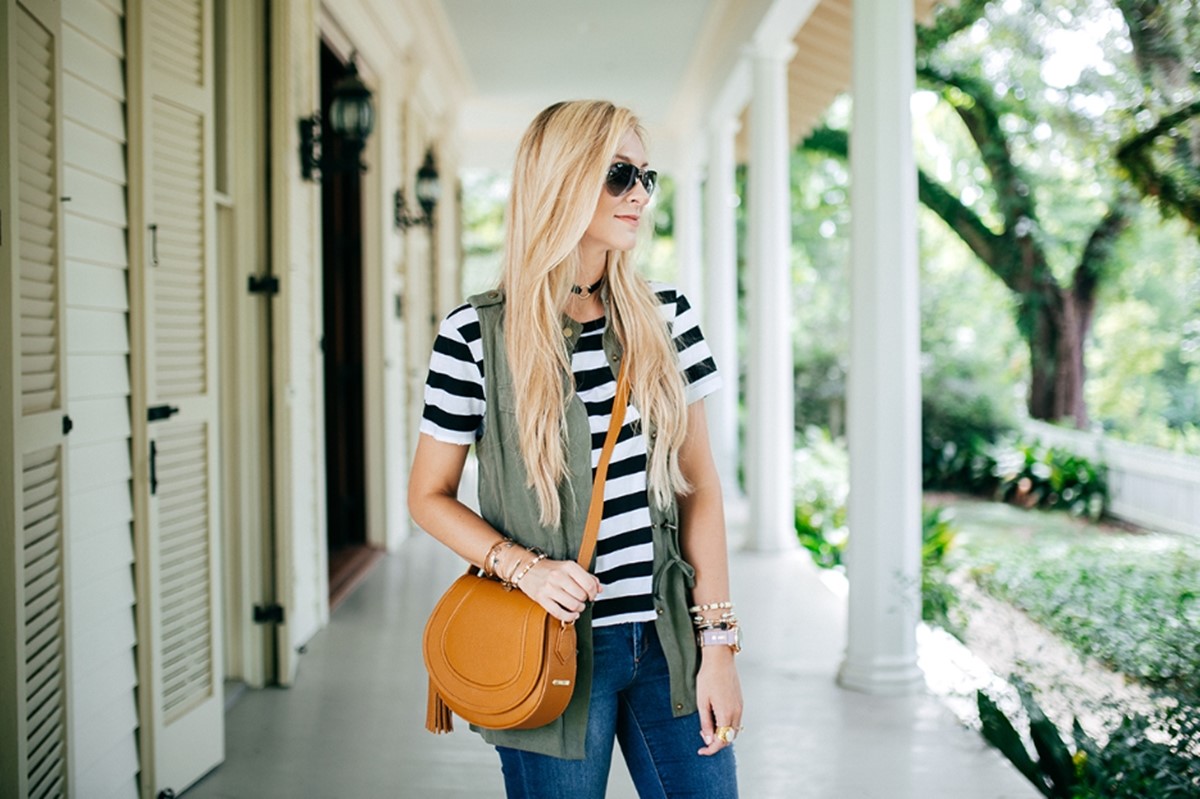 There are nowadays various models and styles, so you can make your store distinct and impressive by designing by yourself to tailor customers' demands. Then, market them on social media channels such as Instagram with hashtags to attract customers to visit your store.
40. Neck Pillow
A neck pillow is considered a must-have item for any trip, as it can help you to fall asleep anywhere, at any time, with any flight, and keep yourself from waking with a stiff neck, sore shoulders, or migraine.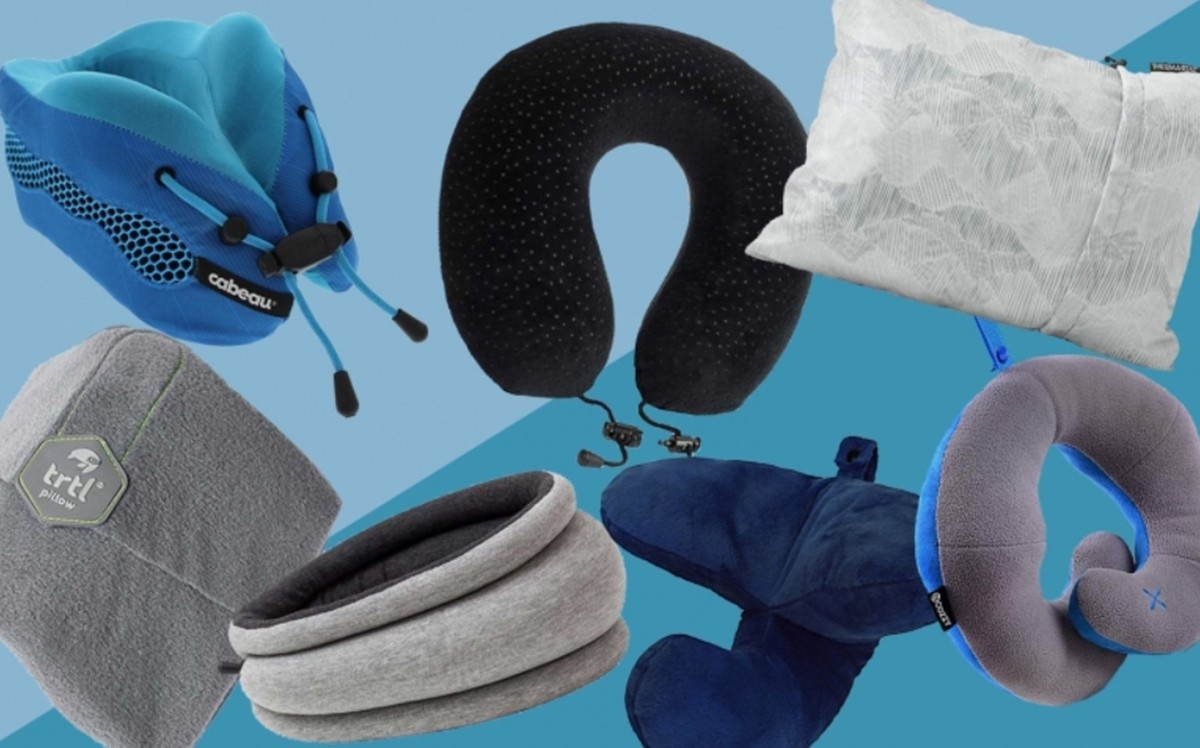 This item may be the popular trend in the upcoming year thanks to their eye-catching design and convenience that people need for every journey. Plus, this product is not impacted by the season, so just add it to your store and start selling it!
4 best ways to find trending products
The process of finding trending products is an essential part of running a store. You need to know which ones will be popular before they reach a peak. By "catching the wave," you'll be able to make money from growing sales.
So, in this article, we are going to share 4 best ways to help you spot top trending items to sell through your store.
1. Browse through social media channels
Social media channels are a goldmine because they can provide you with an in-depth consumer perspective on how they feel about different niches and products. You will then be able to get information about the most trending products out there.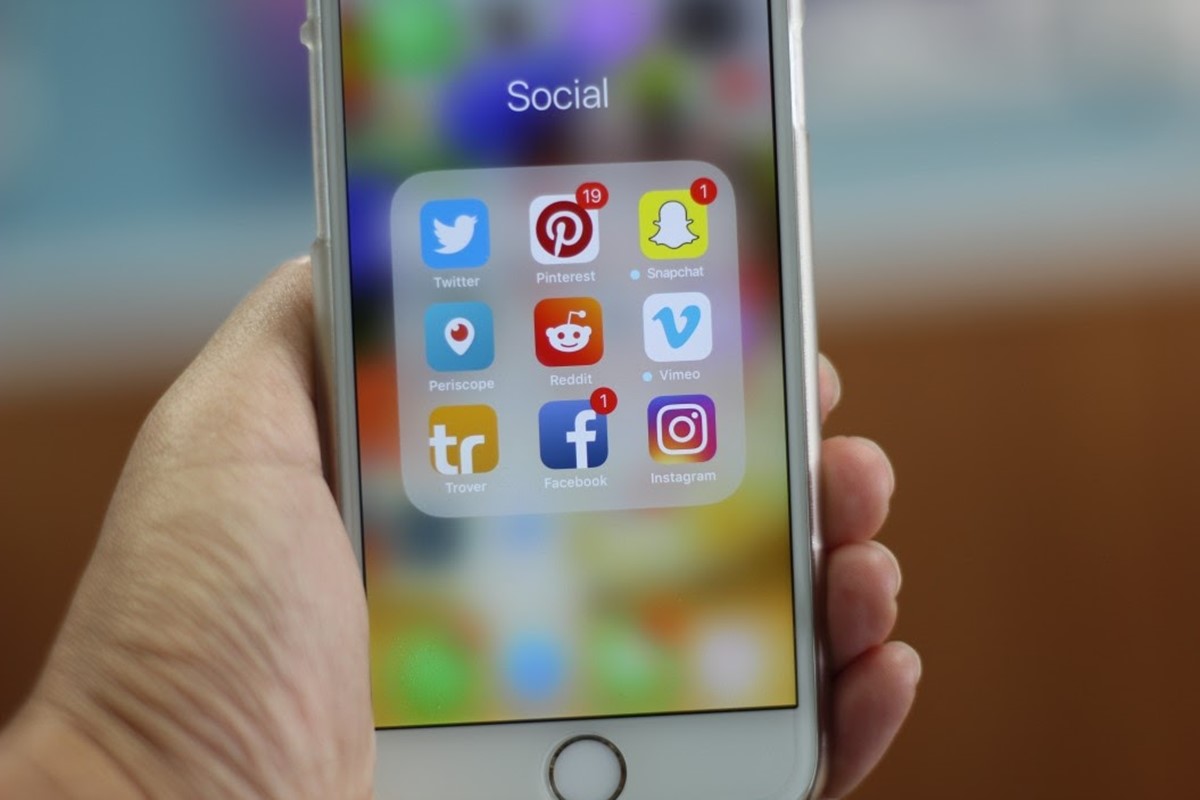 Some of the popular social media channels are:
Pinterest: This is one of the fastest-growing social networks with more than 320 million monthly active users. You can take advantage of the Popular Section to find out the current trends and products to sell.
Reddit: This is packed full of subgroups, where people often engage in discussions about the latest news and products. Join a few of them to access active conservations and see what people think about new items.
Instagram: Another quick way to explore trending products is by searching for relevant hashtags on Instagram. For instance, if you're selling in the "pet products" niche, you can search for hashtags such as #petproducts, #catproducts, or #dogproducts.
Interacting in social media channels will also provide the opportunity to market and brand yourself, which helps your business grow and expand in the future.
2. Look at product review blogs
Things like product review blogs are some of the most useful sources that help entrepreneurs find trending products to sell. These review websites are great for gaining a better understanding of what is currently in demand.
There are some popular product review websites you should check out on a daily or weekly basis, such as HiConsumption, Bless This Stuff, Cool Material, and so on.
3. Research popular online marketplaces
Amazon, eBay, AliExpress, Etsy, Alibaba, and others are some of the best places for you to explore what is currently being sold on the Internet. They also give you direct access to products, their prices, and customer reviews. Besides, you can use online marketplaces to find reliable suppliers and partners for your store.
4. Don't forget Google Trends
Google Trends is a free and very simple to use tool. With the use of Google Trends, you can easily and quickly verify trending products to see if their demand is on the rise or not. This tool will show the trend of your product ideas based on total search volume, starting from 2004. Moreover, it will also display the geographic composition that the products are most popular.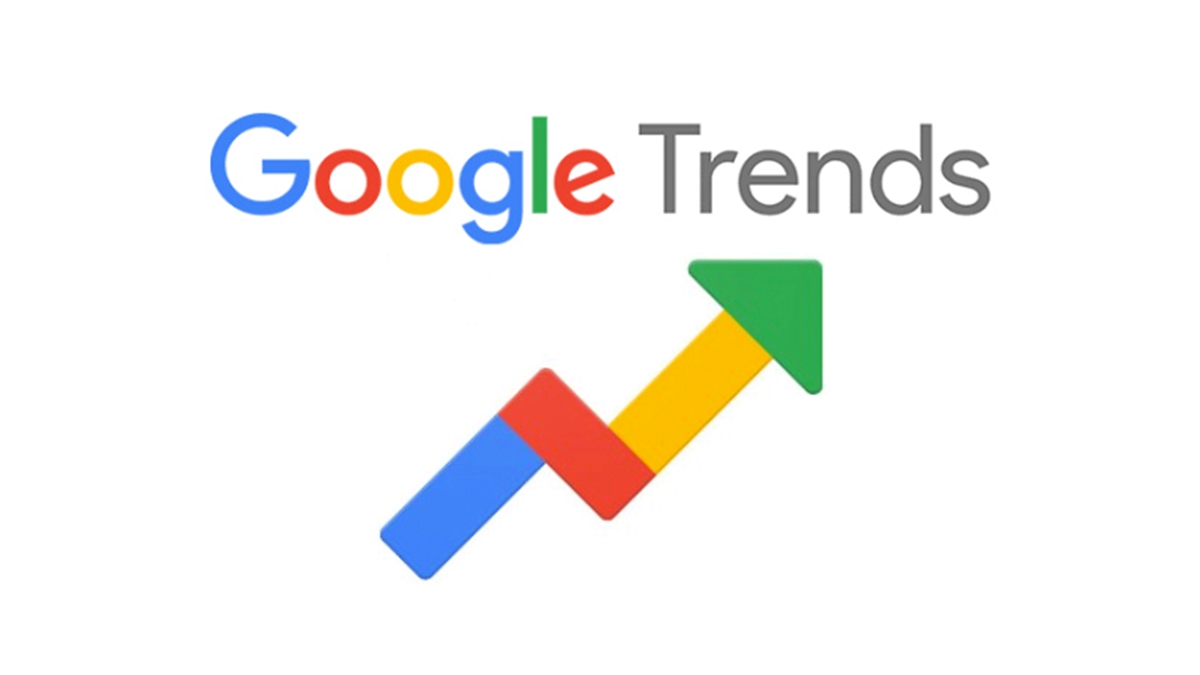 If there is an upward line on the screen, it means people are currently searching for the product, and that product is potential. On the other hand, a downward slope does not give a good signal, and you should look for something else.
Time to start selling!
That's it for our list of 40 trending products to sell! By having access to the proven products that are hot-selling items right now, you can better understand what types of products perform well.
We have also given 4 best ways to help you find trending products as quickly as possible. A brand-new year is a great time to experiment with these methods, as well as different trending products to see which ones work for your store.
And, feel free to share your opinions in the comment box below about products that you think will prosper in 2021!
New Posts
Stay in the know
Get special offers on the latest news from AVADA.