13+ Best FREE Advertising Sites to Boost Your Business
Nowadays, there's a real battle between your budgets and the requirements of marketing platforms. Social media and search engine ads have been eating up your wallet, while stricter algorithms, ad blockers, and public raising privacy awareness now exist to progressively limit your targets.
In order to minimize the damages, the integration of free advertising sites to your marketing strategies may be the most optimal solution as you won't have to waste such a fortune and still manage to reach a definite number of audiences. Using the right advertising tools, your marketing targets will be achieved without spending a worthless penny.
Let's take a look at the overview of online advertising and 13 free advertising sites you can choose for boosting your business.
Online advertising overview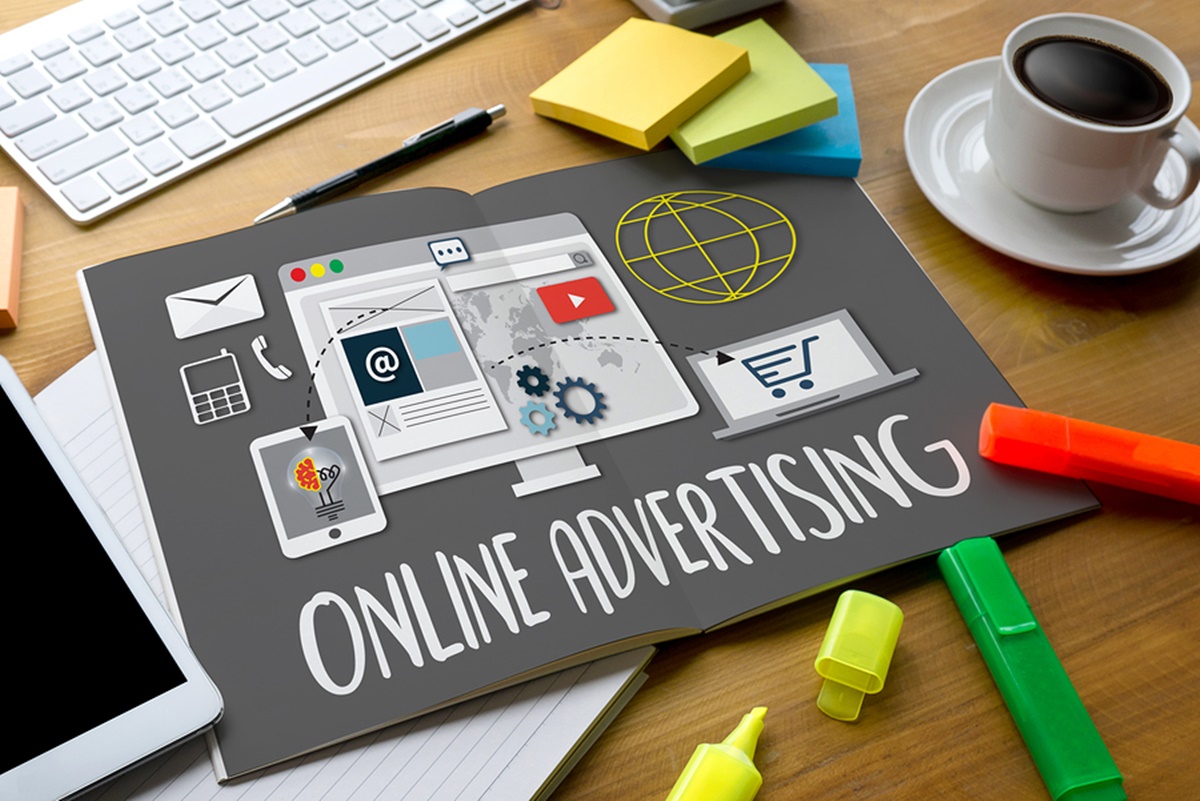 What is online advertising?
Online advertising is a form of advertising or marketing that is delivered through the internet on desktops or mobiles. There are different types of online advertising, including search engine advertising, social media advertising, web banner advertising or email marketing. Even scheduling posts on LinkedIn can be a form of online advertising.
Online advertising works just like any other advertising forms as there's involvement between a publisher and an advertiser. The publisher will integrate online content with the advertisements, while the advertiser will display the advertisements with the publisher's written contents.
In this technology-driven industry, online advertising is vastly gaining its competitive advantage in helping businesses expand their reach, acquire more audiences and smoothen the revenue streams. Research has found that the online marketing market was around 304-billion-dollar worth in 2019, and the number is estimated to be 982.82 billion dollars by 2025. There are both paid and free advertising options available, with the paid options usually guaranteeing a better overall outcome. However, free advertising still can be worthwhile under proper implementation.
How free online advertising sites benefit your business
At the initial stages of building your brand, the risk of budget loss is relatively high due to the instability and disorganization. Free advertising sites are the best solution if you want to save up some pennies to gradually grow your small business.
The "free" element does not imply the bad quality as many might have thought. Free advertising platforms still allow you to add your own photos, videos or footages to target your custom audience.
The ad creating features on these platforms is outstanding enough since it will not take much time to add some creativity to your projects. Managing customer acquisition or conversion is not even difficult since most of the free advertising sites will enable you to keep track of your ads' performance. With this function, immediate modifications can be made to optimize your ads' engagement rates.
List of 13 must-try Free advertising sites
1. Craigslist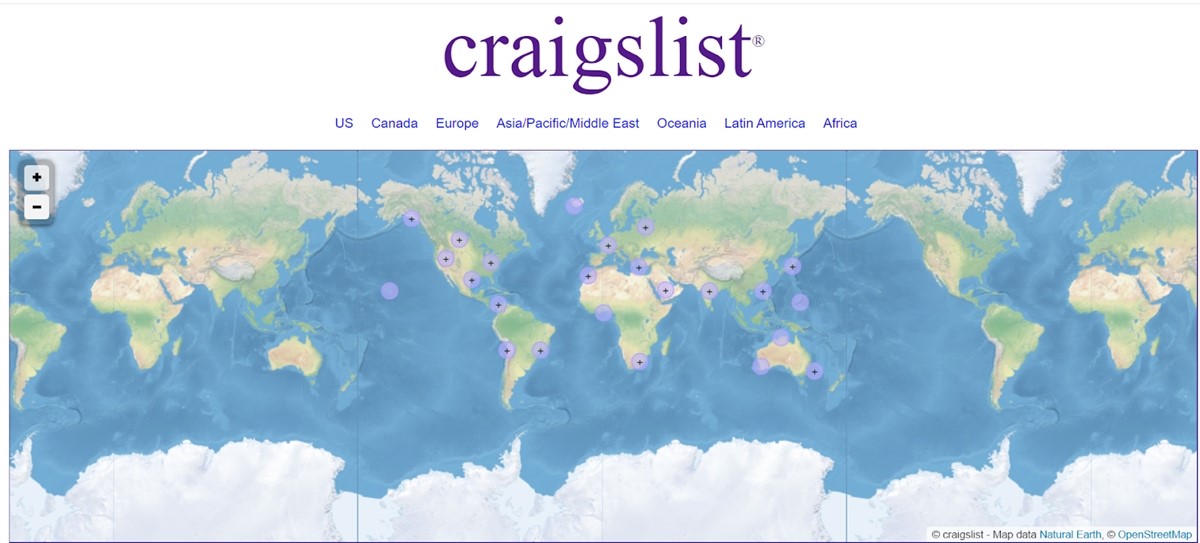 Craigslist might be one of the most popular classified advertising sites up to date, with almost 55 million visitors per month according to Alexa. The site offers a large number of advertising subcategories diversely ranging from housing, jobs, services, events to merchandise in general.
With Craigslist, your advertisements can reach a wider range of audiences with quite competitive engagement rates. The site enables its users to post ads every 48 hours per geographical area with a completely free cost for almost every product posting, except for furniture, vehicles or services ads that may require a small extra fee of more or less than $5. Depending on the location, the posted ads remain from 7 to 45 days.
However, there have been people who took advantage of Craigslist for illegal activity, and 25% of the ads were marked as scam. But if you're not bothered with the outdated interface, and your ads don't scream spams, then this free site will help you gain more opportunities to approach a much larger group of potential buyers.
2. OLX Ads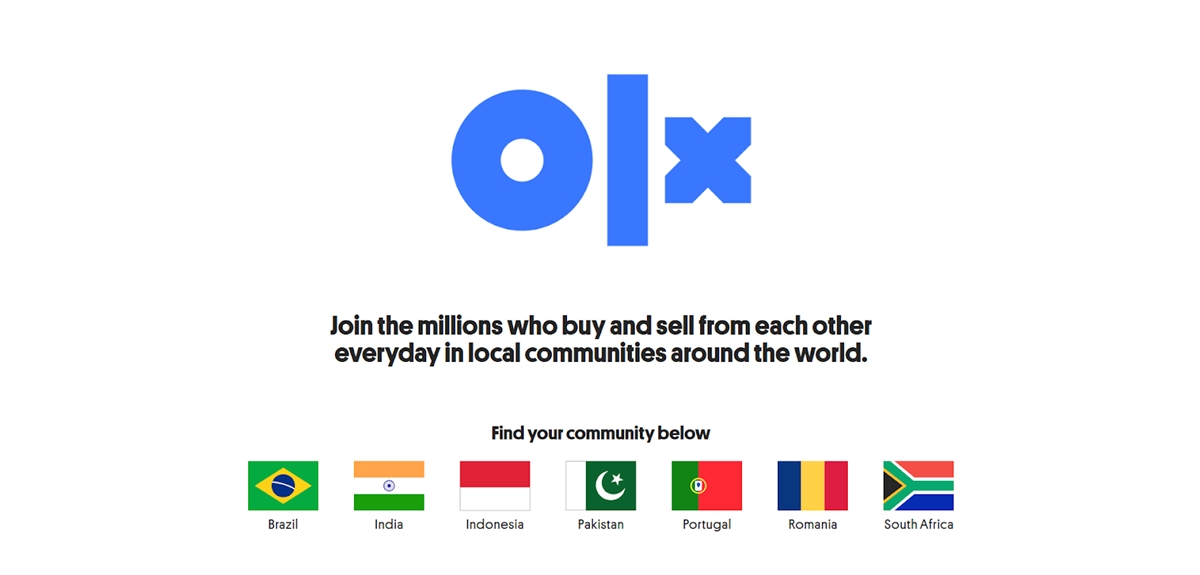 The New York-based OLX company provides great advertising solutions to your business with no fee charged. OLX is one of the most fast-growing marketplaces which engage more than 350 million people per month, and are present in over 30 countries with more than 20 different brands.
OLX offers ad postings and discussion forums distributed by diverse categories such as cars, job search, properties, online trade, housing and many more. When you post your advertisements on OLX, the platform will let you feature your own photos, videos or footages to quickly engage more visitors with its user-friendly interface. You can manage your ads and highlight them on your social network accounts as well. Also, OLX's social media presence is surprisingly impressive, with a total of millions of Facebook likes and over 60,000 Twitter followers, so you can take advantage of this to benefit your ads.
3. LetGo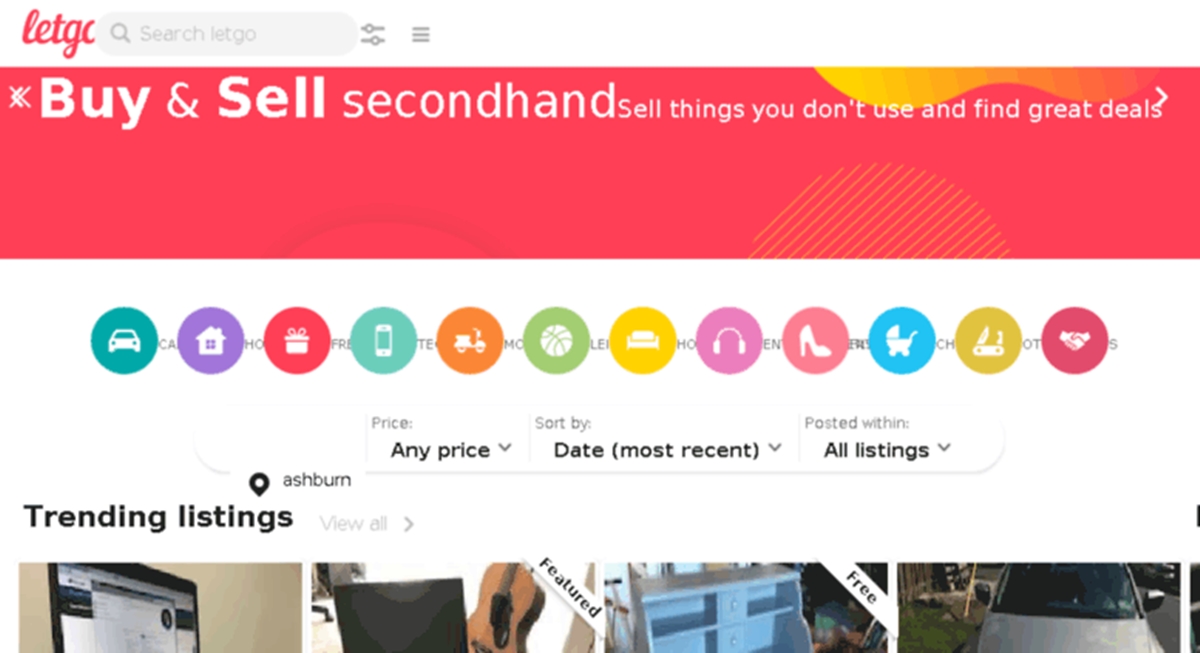 Founded in 2006, LetGo has long been a reputed name in the industry that directly competes with big labels such as eBay, Facebook or Craigslist. Over the years, the app-based site has engaged an impressive number of over 100 million downloads and 400 million listings in total.
With 20 million monthly users across 35 different countries, LetGo is quite an ideal place to sell your used goods and post your listings without being charged even a penny. The features on this site allow you to create professional types of advertisements and add videos and images to your advertisement as well.
One special thing about LetGo is its mobile optimization that enhances better user experience - things are much easier to click on a photo and load the information with the app. Also, products on LetGo are categorized with the help of artificial intelligence and listed without services.
4. Google My Business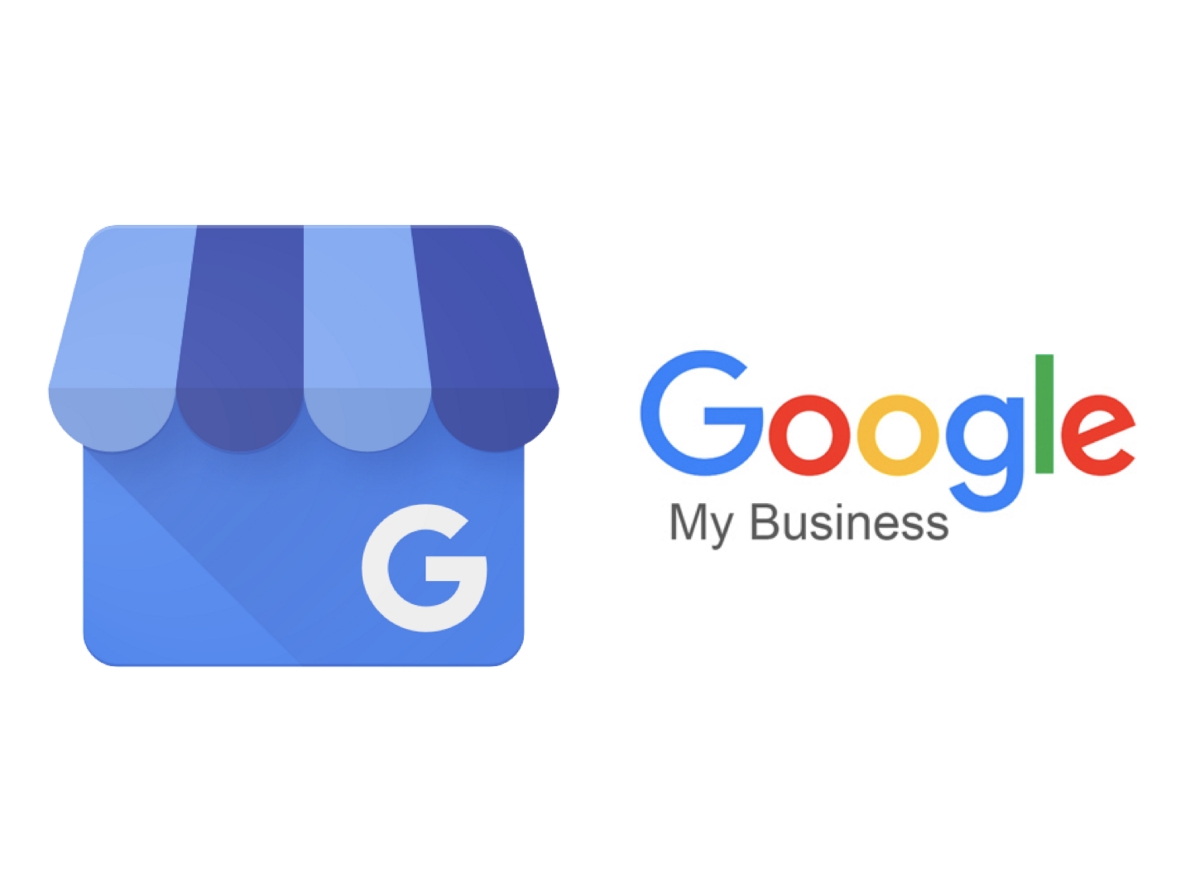 Google My Business proves its leading position in the advertising market with speaking statistics: 2+ billion registered profiles, 400 million monthly active users and 65,000 searches every second.
The platform enables your company to advertise by managing your organic presence on Google Maps and Google Search. It features your business' exact location and optimizes it on the mobile-friendly map for smartphone users, which can make your rankings rocket in local search results. If your ranking is high, you will get a better chance of being selected over your competitors.
To optimize the searches, you had better fill out all the information requested by Google, including your business name, contact addresses, your website, hours of operation, product description and listings, pricing, your Google My Business logo and any other detailed attributes. Google will examine all this information and provide you with the priority if your details match the searches closely enough.
5. Facebook Marketplace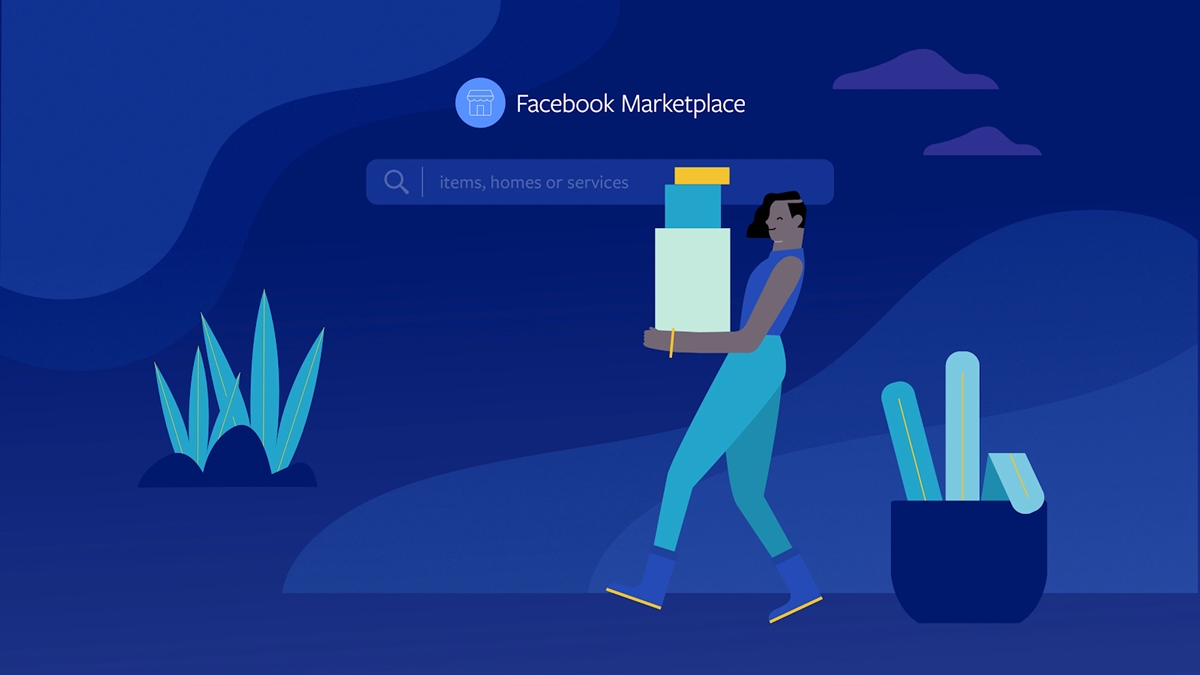 The ongoing expansion of Facebook has paved the way for the potentiality of growing it into an actual marketplace. The network of over 2.8 billion active users is promising enough to guarantee a success rate of reaching the target market. Facebook just can't wait to grab this opportunity and has permanently integrated its social media platform with the buying and selling experience to upgrade into the Facebook Marketplace.
With 800 million monthly users, Facebook Marketplace has proven its effectiveness as a real online market for selling a wide range of categories, especially real estate, furniture, cars, and many other retail products. Doing marketing on Facebook has made the process of acquiring customers much easier these days. So, as a business owner or a marketer, you should make it into practice and utilize Facebook Marketplace to boost your trade activities.
Learn more: How To Sell on Facebook Marketplace
You can sell your products in two ways:
Selling as a user: You can directly list your to-sell products to target the locals with your personal Facebook account. After you start selling, the better the reviews or feedback, the more badges you will get for being responsive and interactive. More badges imply more authenticity in quality.
Selling as a business: If you set up a shop with your new offline products on your Facebook business page, your items will be displayed on the "Stores" tab of the Facebook Marketplace. For further details, you can check out the instruction provided by Facebook to have a more concrete understanding.
6. eBay

eBay is undoubtedly one of the most well-established online marketplaces that can help benefit your sales channel no matter what industry you are serving. eBay has spread its reputation as an ideal trading place for businesses all over 30 countries with over 180 million active users.
In 2017, the platform added a whole new set of advertising tools to help sellers reach their potential customers more effectively. There are two advertising options available, but the more commonly used one is the listing program which promotes your products on eBay based on performance. The other option is biasedly optimized for larger brands that aim for higher positions in the market. Whatever eBay advertising services you choose, the visibility of your product listings will certainly be enhanced by up to 30%.
Learn more: How to Sell on eBay
7. Amazon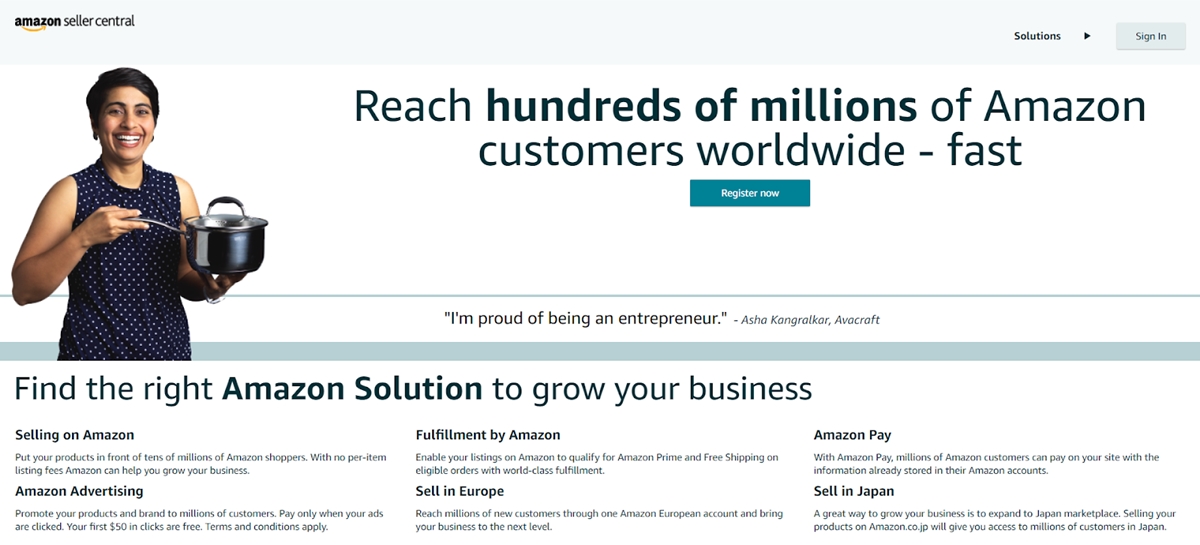 Any participants on the e-Commerce market have heard of the great Amazon, which has made a colossal explosion in the marketplace with uncountable product and service categories. The platform has over 300 million users, with an estimated number of 80 million American premium members which made it the third-largest advertising platform in the USA. For this reason, advertising on Amazon is an ideal choice to maximize your sales and profits.
Learn more: How to Selling on Amazon
One competitive advantage when you sell on Amazon is the product recommendation feature. When the customers search for a certain item, the built-in algorithm will automatically recommend your similar products, which helps you gain massive organic reaches. Amazon knows what its users are buying and how they are doing it. Therefore, with Amazon, your trading and advertising activities can be more seamless than ever.
8. Oodle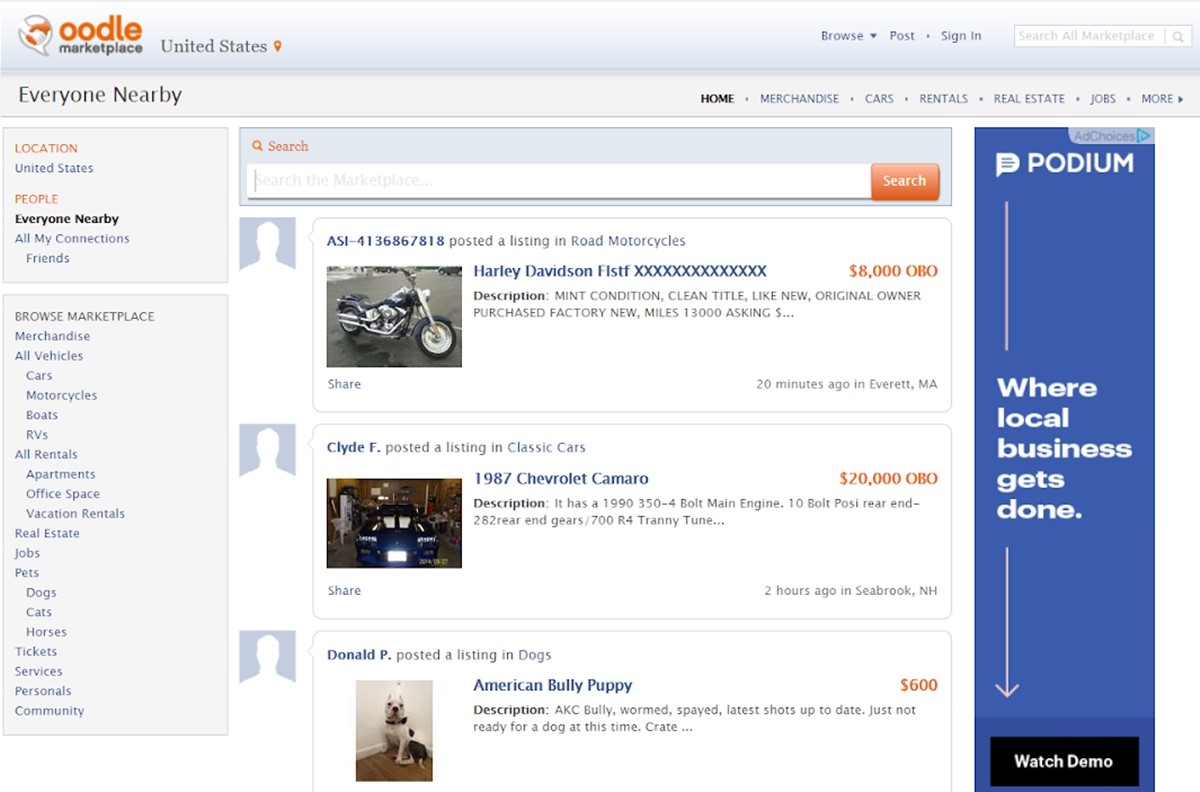 Oodle has an outstandingly broad network of free ad postings both locally and globally. The site has great compatibility with various marketplaces on many social media platforms and has now engaged around 15 million monthly users across 7 countries.
Simply speaking, Oodle is designed to get you connected more inclusively. It uses the network to local listings from online marketplaces such as eBay, ForRent, BoatTrader, and MySpace and offers many other relevant results. You will have to connect your Oodle account to your Facebook page to update your listings and add a name to your post on Oodle, which can ensure a much higher level of security for your users. Once it's connected, you can easily post unlimited free ads of any categories, including real estate, cars, jobs, pets, merchandise, tickets, and other classifieds.
9. Adpost
Adpost shares some major similarities with Craigslist, but this site can even reach a much larger audience on the international scale. It's pretty ideal to kickstart your marketing plan with Adpost if you aim for the global network.
The site has offered an optimal advertising solution to over 1000 cities across more than 50 regions. Adpost allows its users to post ads free of charge while guaranteeing over 30,000,000 views per month and thousands of daily responses. Its minimal interface is a big plus since it helps simplify the overall usage and accelerates the page loading speed. Available categories on Adpost are pretty basic, ranging from homes, vehicles, offices, business products to art, health, clothing, craft, and several others.
10. Hoobly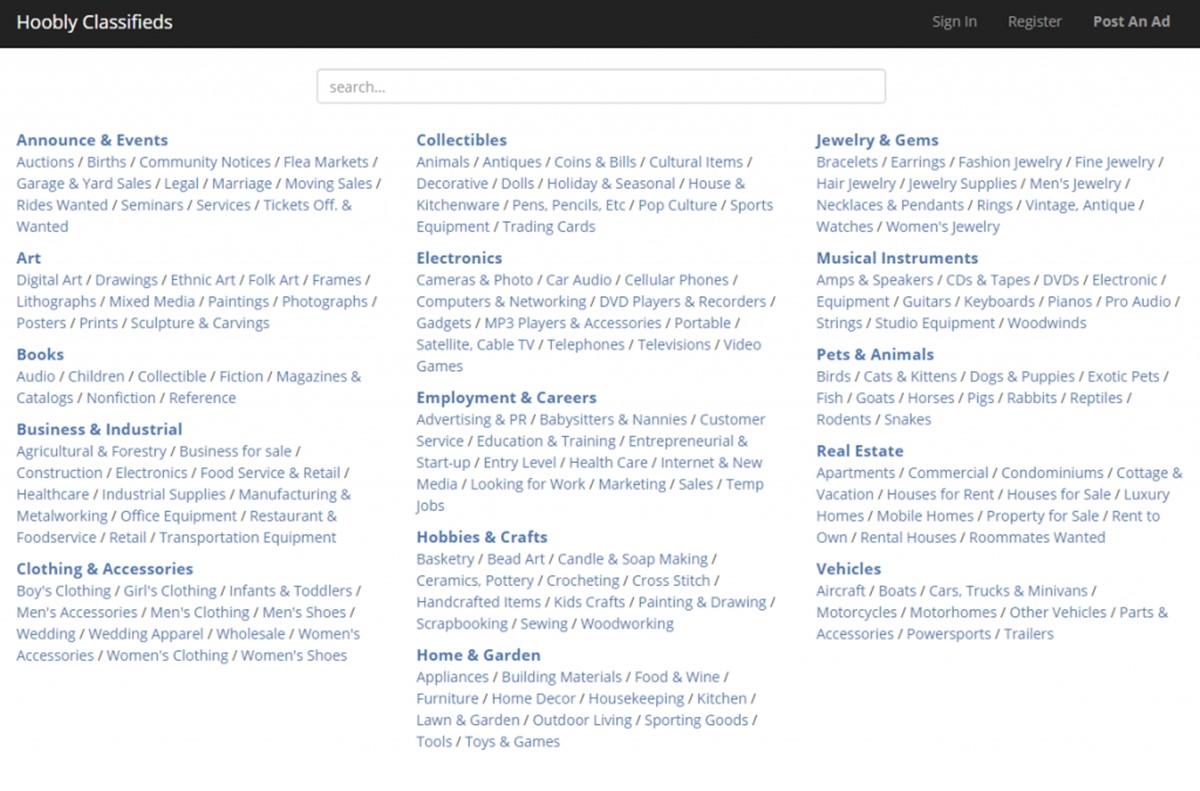 Hoobly appears as an outstanding free advertising site in the US marketplace which avails in 30 countries over the globe. The site is ideal to resell your equipment and office supply products thanks to the differentiating "Business and Industrial" category from other classified ads. Other major categories are also offered in a wide range from clothing, art, jewelry to real estate or vehicles. You can get access to all the listings and use the categories filters by simply selecting your country and states.
Users of Hoobly may spot some similarities with Craigslist in terms of features and compatibility, but Hoobly obviously outperforms other free advertising sites with prominent safety and security measures. To post an ad on Hoobly, you need to register an account and verify it through email, which will prevent your account from being joined in temporary addresses that may contain spans or potentially fraudulent activities.
11. Geebo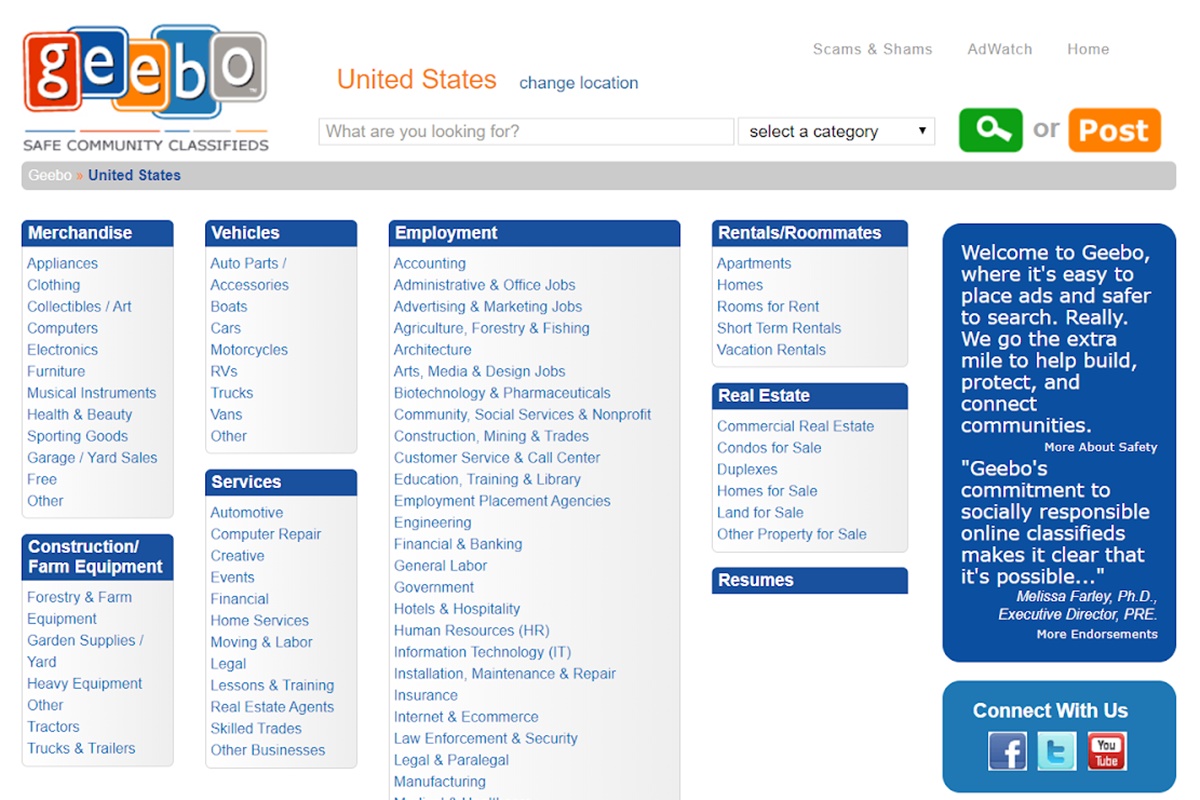 Geebo is widely trusted for its priority in safety and security among others in the classified community. The platform will double-check your listings before your classified ads go live. This process will take quite some time, but the wait is worthy enough to get branded to the new audience as a vetted seller.
This US-based classified ad platform offers ad postings on various categories ranging from farm equipment, merchandise, vehicles to rentals or real estate. These broad categories cover thousands of products and services as well. You can connect to the big Geebo community of over 60,000 followers while you search or post your ads.
Additionally, Geebo especially offers a whole marketplace for local employees and freelancers as this free advertising site opens lots of job opportunities accumulated from several other job posting websites. With Geebo, job seekers are even provided with some resume creating tools to streamline their application process.
12. Locanto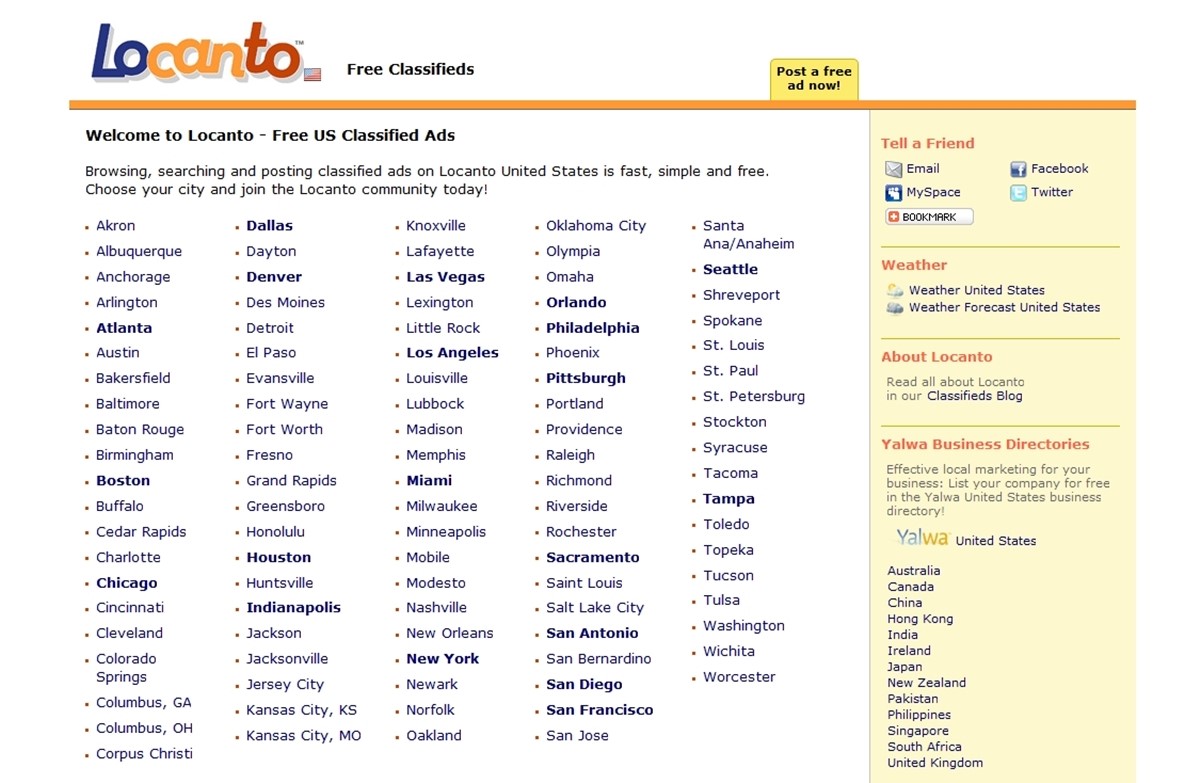 Based in Germany, Locanto is a competitive free advertising site that best alternates Craigslist in offering classified ads.
You can utilize this site for your ad postings of services, real estate, used cars, or job searches. Locanto might be a better suit for businesses with a prominent public presence since it also offers community categories such as leisure activities, community services, event tickets and many others. There have recently been over 2.2 million ads successfully going live on Locanto.
Locanto has also expanded its marketplace to other countries such as Australia, Austria, Canada, South Africa and other locations. When you post an ad, you can add photos, include links or the HTML code, and your ad will go live for 60 days. There are still some downsides to consider, including that some cities still have to pay a small fee to post ads or that security is not strictly guaranteed due to the registration-fee ad posting policy.
13. Finder Master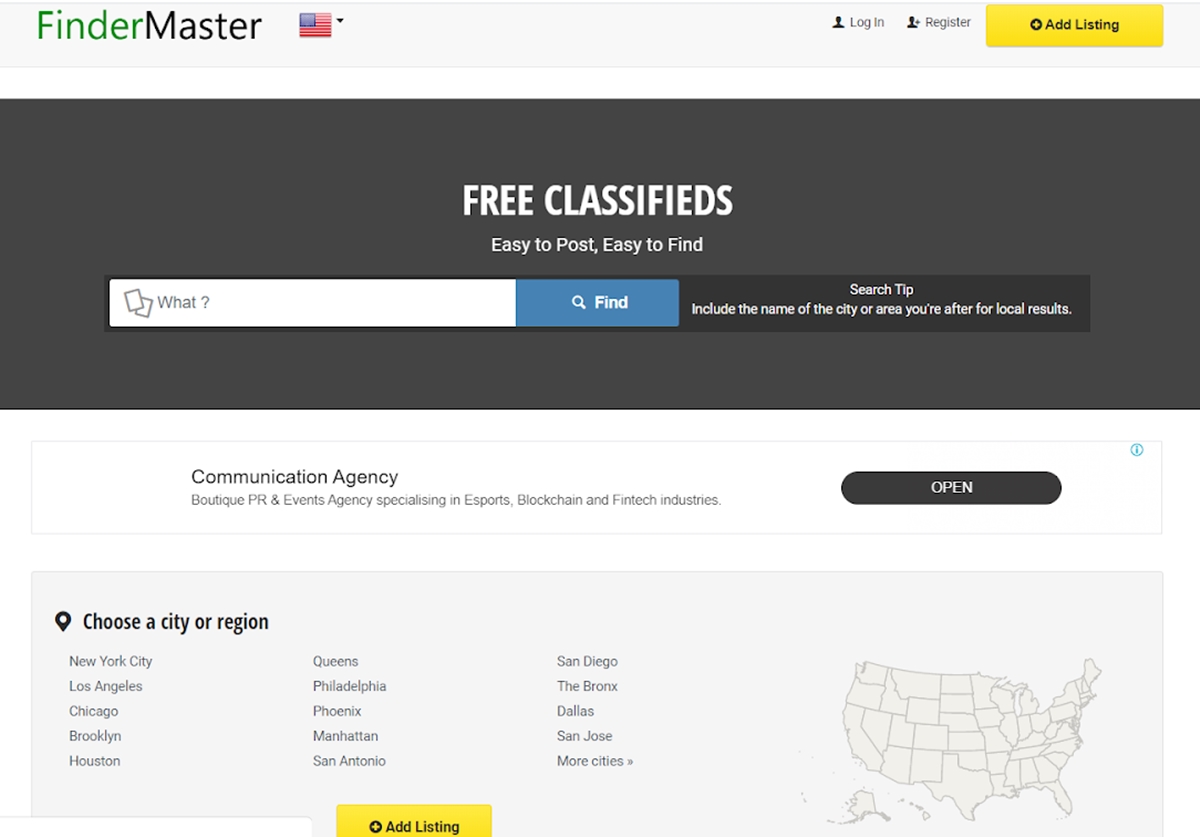 Finder Master wins over the market for its modernity and ease of use. This effective advertising site offers completely free ad postings at the same time you register as a member or stay as a guest.
Product listing has never been easier with Finder Master - all you have to do is to choose your country, select your state or city, then click on the prominent "Add Listing" button, and let Find Master's easy-to-navigate features do the work for you. The available listings are diversely categorized, but they are mostly services for life quality improvement such as multimedia, real estate, automobiles, health, pets, learning, job search, and many others. Almost every Finder Master's ad service is enabled to add photos or deal packages to engage potential customers with no fees charged.
Final Words
Overall, online advertising holds an indispensable role in today's marketing landscape and a marketing project will stand a lower chance of success without it. Online advertising is present in many forms, and each form has its own competitive advantages. As a business owner or a marketer, you should examine your business scale accurately to select a suitable advertising option - and the free advertising sites are definitely the best choice for small companies in the very first step of building your business. Allocate your budget wisely, and try to utilize the functionality of the mentioned free advertising platforms to minimize risks and achieve initial fruition.
New Posts
Stay in the know
Get special offers on the latest news from AVADA.