Growth Marketing: Definition, Best Practices, and Examples
Welcome to a detailed article about Growth Marketing.
Currently, there are a series of startups emerging with quality products, good ideas, and dynamic and creative staff, but the problem they encounter is always the problem of user growth.
In fact, brands like Airbnb, Facebook, Hubspot, Dropbox, etc. all have solved that problem well and achieved the number of product users from zero to millions (and sometimes hundreds million) with only one solution, that is, using the Growth Marketing technique.
The method of communication that every startup initially implemented with its products has always been: using online and offline media channels, sharing on social networking sites with the purpose of finding users and effects quite well. But after a while, this effect seemed to drop a lot, the number of users did not increase, sometimes it decreased. So what was the reason for this? Did the product fully meet the demand of the user or not? How to retain and increase the number of people using the product? A series of questions are made and people are starting to pay attention to the concept of Growth Marketing.
Therefore, let Mageplaza take you through in-depth definition of growth marketing, some best practices, and examples now.
What exactly is growth marketing?
Growth marketing is the process of designing and running a series of experiments weekly or monthly to optimize the results of a target area. Growth marketing is a powerful way for you to increase the number you want, such as the number of customers or brand popularity.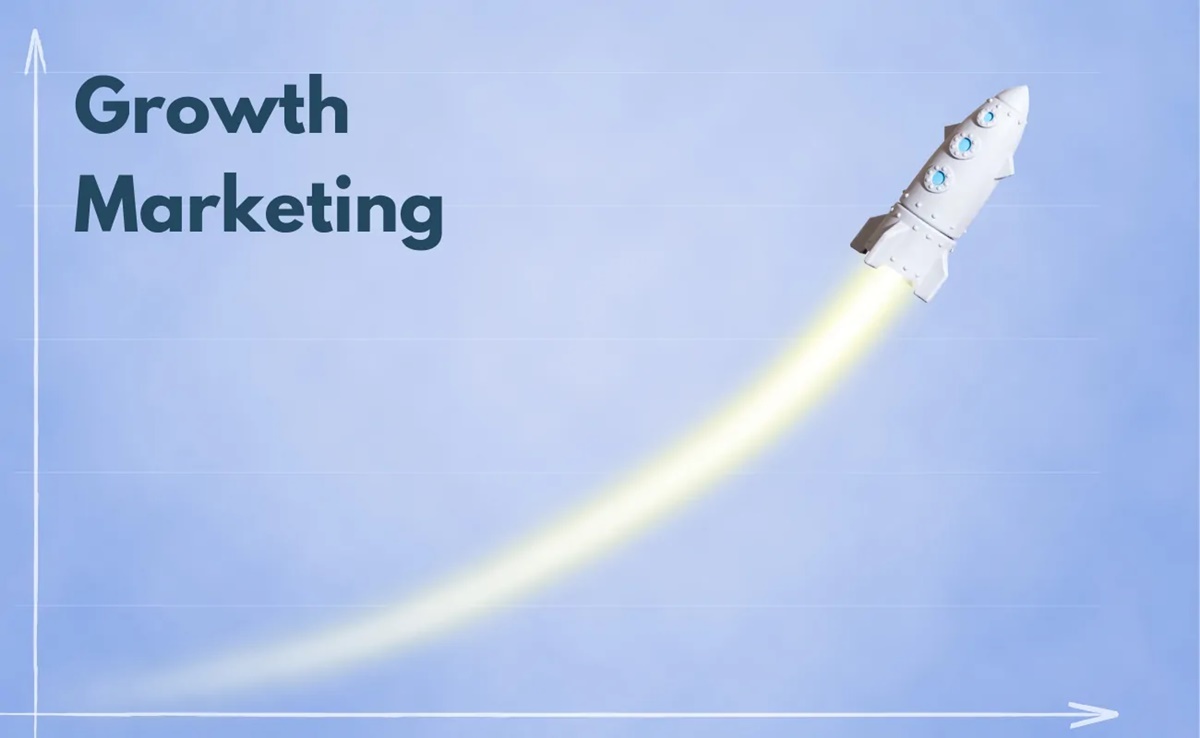 Here are the tasks that an ideal growth marketing team does well:
Identify areas for testing and improvement
Develop and design experiments to optimize the defined processes
Run experiments to test hypothetical improvements
Analyze the results and run further tests as necessary
In particular, growth marketers and growth marketing agencies use scientific methods to design and conduct these tests.
In an enterprise, a function with a good analytical mindset and a strong focus on the data aspect of marketing is responsible for marketing growth.
It is possible that in the course of conducting experiments, there may be failures. Growth marketers should be comfortable with it and plan to go from failure to success. In other words, they need better planning to improve growth and scalability. It is highly recommended that you should have solutions available to solve a test from any angle, just in case if an experiment you are applying results in an unexpected result. So you will not be confused at what to do in the face of failure. Instead, you have the next step ready to go.
Growth marketing vs Growth hacking
If you're a marketer or at least working for a startup, you've probably heard of this growth hacking concept. In fact, many people mistakenly think that Growth Marketing and Growth Hacking are similar and interchangeable concepts. However, they are different.
A growth hacker can use the same marketing channel as a growth marketer. They have similar personal traits but very different mindsets and jobs:
Concentration
The growth marketer usually only focuses on customer acquisition while a growth hacker focuses on all stages of the following AARRR marketing funnel.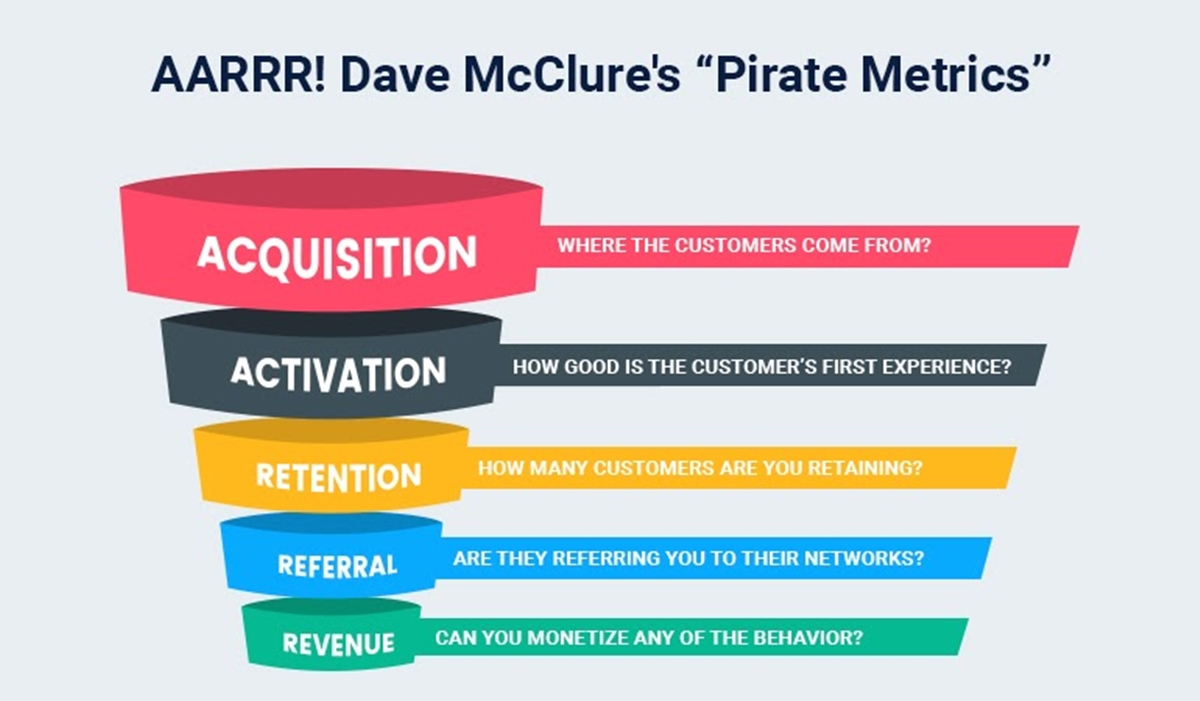 While growth marketers follow the long-term path and focus on branding, growth hackers focus on one thing only: growth.

In particular, due to its roots in the startup community, Growth Hacking relies heavily on tactics that do not require huge budget spending as large businesses and still achieve high efficiency.
Risk
Building a brand requires a lot of time, but it can be destroyed in just a moment. That is why growth marketers are less likely to accept high risks, but growth hackers do.
Knowledge and technical foundation
Many growth marketers are often not technical, they must often rely on developers, designers, and data scientists to implement their ideas. On the other hand, growth hackers are the ones who create the ideas and most do it from the beginning to the end (of course, they still need the help of those positions).
While growth marketers sometimes rely solely on intuition and complete guesswork, growth hackers test, measure, and optimize everything. Their technical platform helps them see opportunities that growth marketers cannot.
As you can see, growth hacking is somewhere between marketing and technology knowledge. That is why growth marketers can become growth hacking marketers if they have a strong analytical mind and technical knowledge.
Growth marketing vs Traditional marketing
Growth Marketing is marketing based on experiment activities
While traditional marketing will usually run 2-3 large campaigns a year, the growth marketing team will run a series of small experiments weekly or monthly.
If an experiment is successful, the experiment will be scaled up (usually increasing the number of users who reach).
If the test fails, the test will be improved to find a reason and tested again to continue the analysis.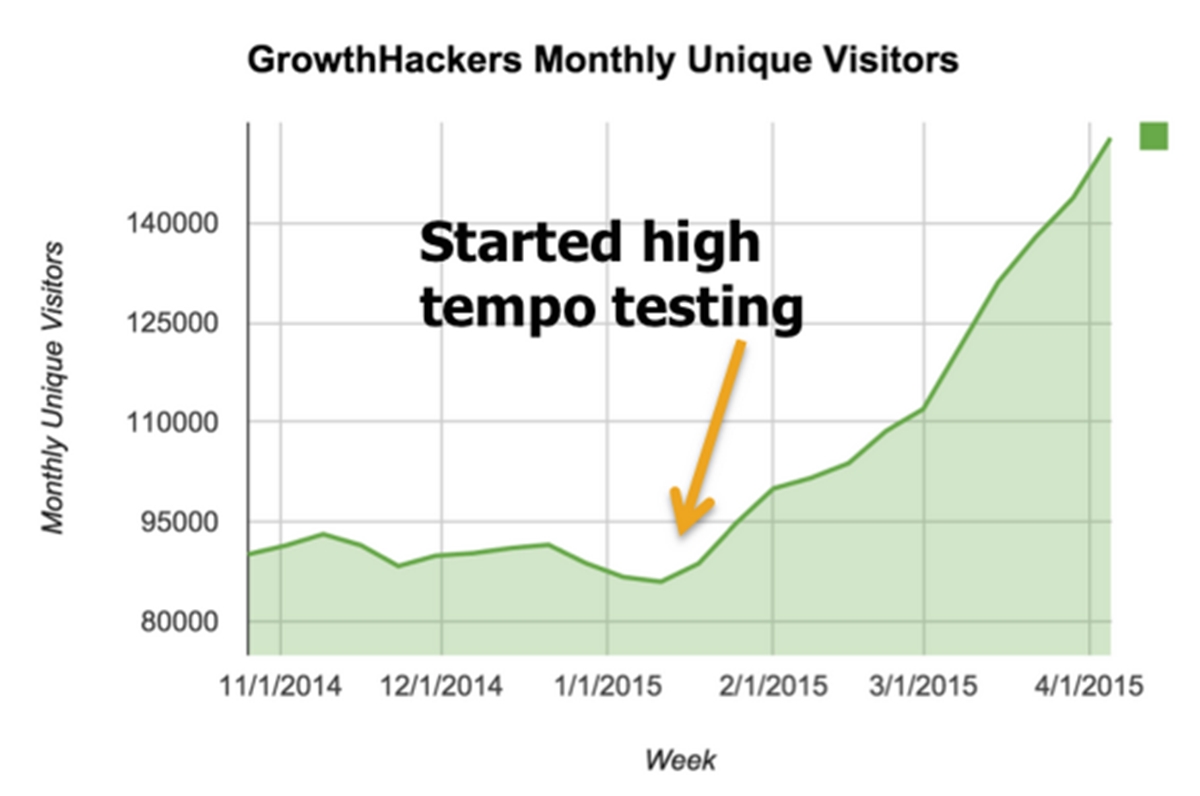 According to the graph above, the more tests we see, the higher the growth rate.
Why so? Because the more you test, the more data you will collect from users, behaviors, emotions, approaches, and more, to optimize the user experience.
Growth Marketing runs based on the results of data analysis
These data include Quantitative data and Qualitative data.
For example, Quantitative data will be collected from the sales, ads, user activity on the page. Qualitative data will be collected through interviews with users.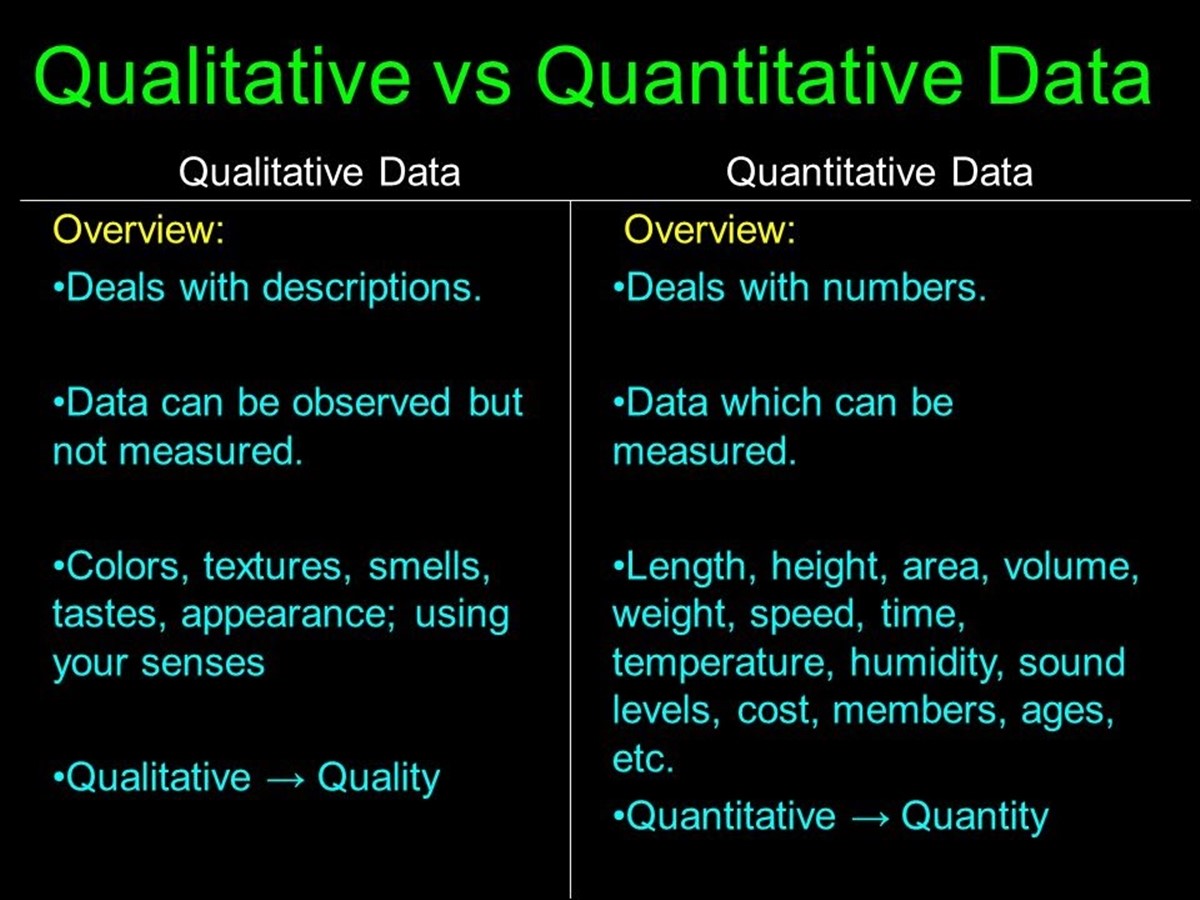 Growth Marketing is often accompanied by Product Management
"The Sustainable User Development Strategy must necessarily stem from the Product and revolve around the Product."
Simply because even if "hacking" a huge number of users, if the product is not suitable, does not create a habit of use, sooner or later will be "abandoned".
According to the above analysis, we can see that to become a great growth marketer, you need an open mind and a more flexible mindset than any rigid tradition.
What should a business expect from Growth marketing?
Growth marketing has goals that are supposed to be common goals for any business. Many types of businesses rely on growth marketing teams to do business. They not only help businesses retain existing customers but also acquire many new customers. In particular, increasing profits is an indispensable goal. Below is a more detailed analysis of what a business should expect from Growth marketing.
Retain existing customers
Retaining existing customers is believed to be the most important goal of marketing growth.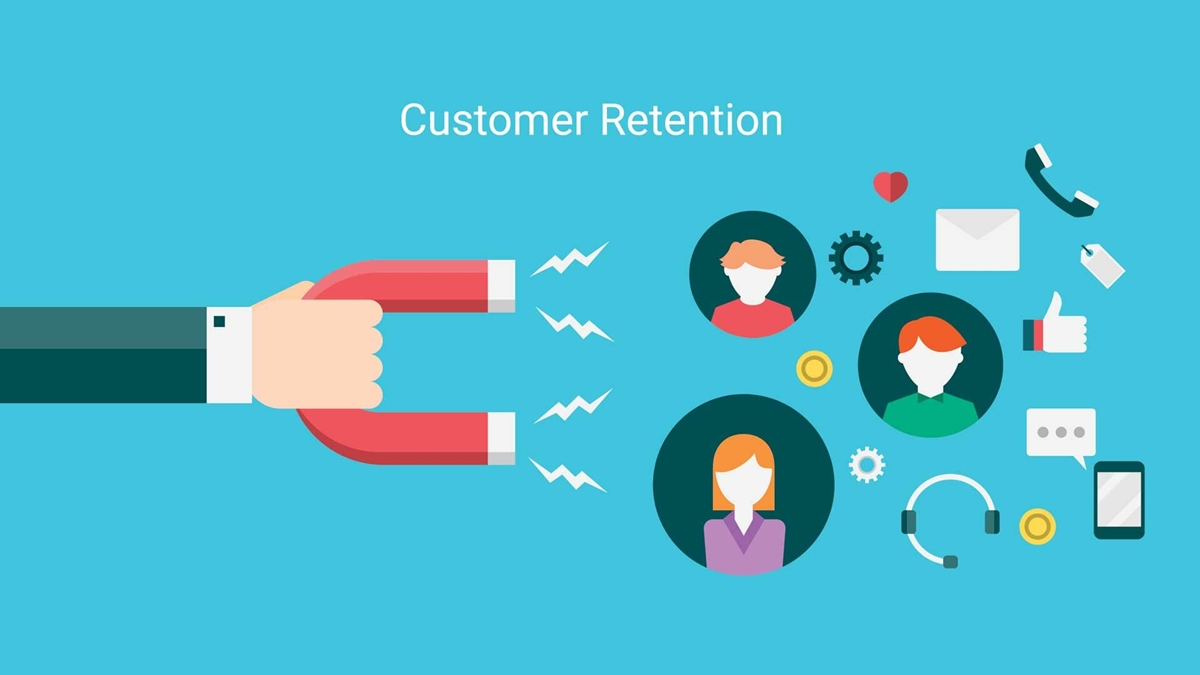 To ensure customer loyalty for your company's products or services, making them satisfied is a priority. We all know that it's harder to sell to new customers than to existing customers.
This will be very contradictory when there are new customers if they do not complement each other well. Without customer retention, the business model may be adversely affected by the cost of acquisition.
Therefore, focus first on customer satisfaction, followed by customer retention and the scale of their acquisition costs.
As customers repeat purchases and continually impress with a great experience, their loyalty to your brand will grow. Even their brand loyalty can motivate other customers through word of mouth marketing.
Areas to test
Incentive programs
Email triggers
User onboarding
Acquire new customers
After retaining clients stably, it's feasible to pursue new customers. Acquiring new customers means reaching new successful users and persuading them to make a purchase.
The attraction of customers is another special principle is the visibility in the market. In other words, when customers search for a solution to their problem, your solution will be there for them to choose. Therefore, increasing visibility in the market is necessary to help you find more new customers.
To ensure sustainability, you need to understand how your customer acquisition strategy fits perfectly with customer retention. Find effective ways for these two growth marketing goals to contribute to the next goal: increase profit.
Areas to test
Paid search
Social media
Free trial periods
Increase Profit

Your profits will decrease if your growth marketing strategy is not sustainable. Why?
Regardless of exponential revenue growth, when the cost of customer acquisition exceeds the lifetime value of the customer, the economics of the business model will not recover.
If the business has a successful growth marketing strategy, it will be provided with a new revenue stream. Furthermore, this source of revenue will not cause an unnecessary burden on expenses. The properly implemented growth marketing strategy template will cause retention rates to exceed the speed and increase customer lifetime value.
Areas to test
Customer surveys
Annual billing
Bundled package offerings
Next, I would like to talk a little about what types of companies will need to hire growth marketers. Most opportunities can be found in emerging technology startups or established technology companies.
Here are some sample application forms from each company type. We can know what kind of candidates the company is looking for at each stage.
The first is Head of Audience Growth and Digital Marketing from a large media company, Vice Media, and the responsibilities required for this position: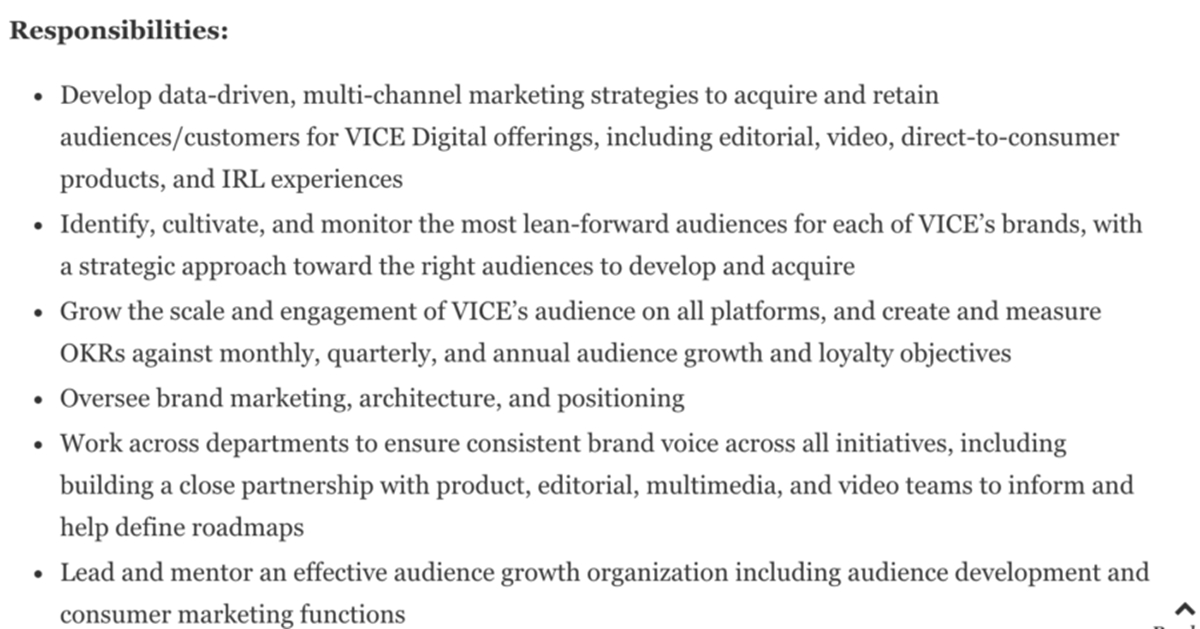 Next is the post of a much smaller company Bulletproof 360 to find candidates for the role of Director of Growth Marketing: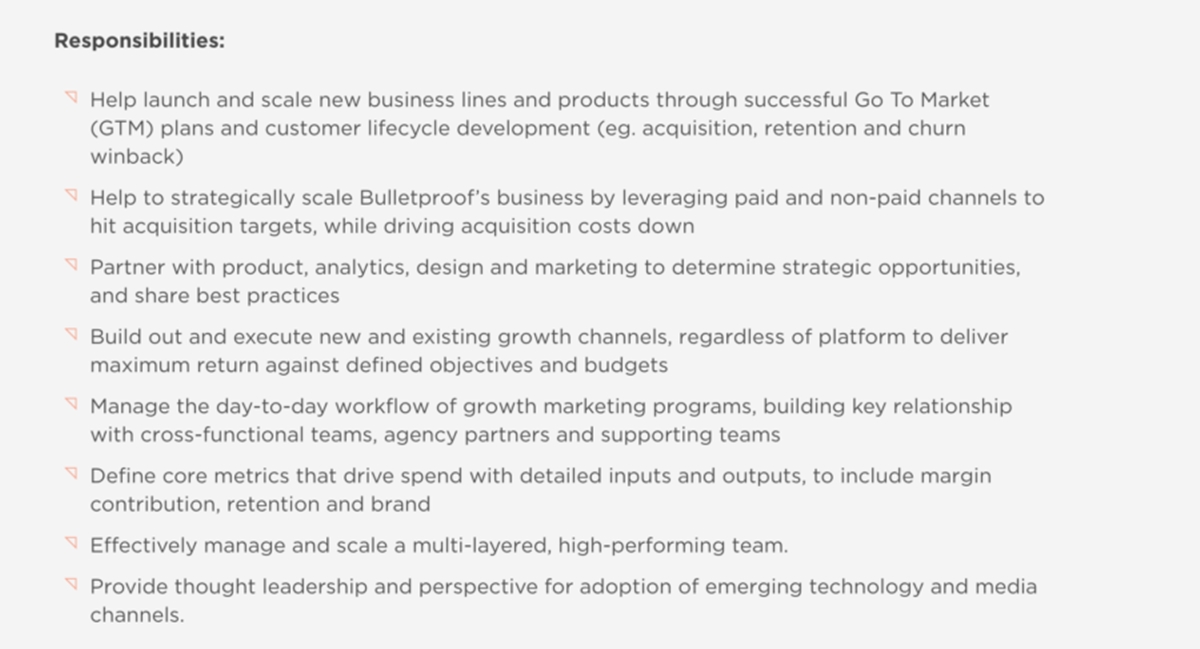 We can see the growth marketing job description has many similarities. Companies are looking for candidates with good thinking skills, passion for data analysis, and especially strategic skills.
The main difference lies in the size of the company. Smaller companies want to find someone who can launch and scale something from scratch. The job post implies that you will have a little fewer resources. However, you can be a bit freer.
The basic of Growth marketing based on business's goals
Boost traffic numbers
Any growth marketing manager will aim for a major goal of increasing the amount of traffic. However, to achieve this goal, they can do it in many different ways.
Organic traffic
Organic Traffic is used to describe the visits of customers to the website through search rankings. These accesses are completely natural, with no impact from paid advertising like Google Adword.
Organic Traffic is considered a very important source of traffic for a website. They account for a significant proportion of the total traffic, improving the reputation of the site. With sales websites, the higher the Organic Traffic, the easier it will be for customers to increase their interaction.

To apply this method effectively, you can share your quality content with other websites. Thanks to this, the internal links will be built. In addition, you can create content that is thoroughly optimized by search engines.
A prime example of an organic growth hack is how Nerdwallet takes advantage of the emotional overspending survey to drive organic traffic to their site. What's more, they share content with other websites to include backlinks in posts. Links from QuickenLoans, The Simple Dollar, Fidelity, and Yahoo have been successfully secured by them.
Paid traffic
Unlike organic traffic, paid traffic is to describe the traffic to your website through your advertising channels. You want to track the number of impressions your ads are generating, the amount you're spending, and CPA (cost per acquisition).
Recently, the number of companies testing original ads has been increasing. Moreover, to make their ads look more like they are content-focused, these companies relate original ads to non-traditional ad positions. Dollar Shave Club is a good example when they are test emulators in the native space.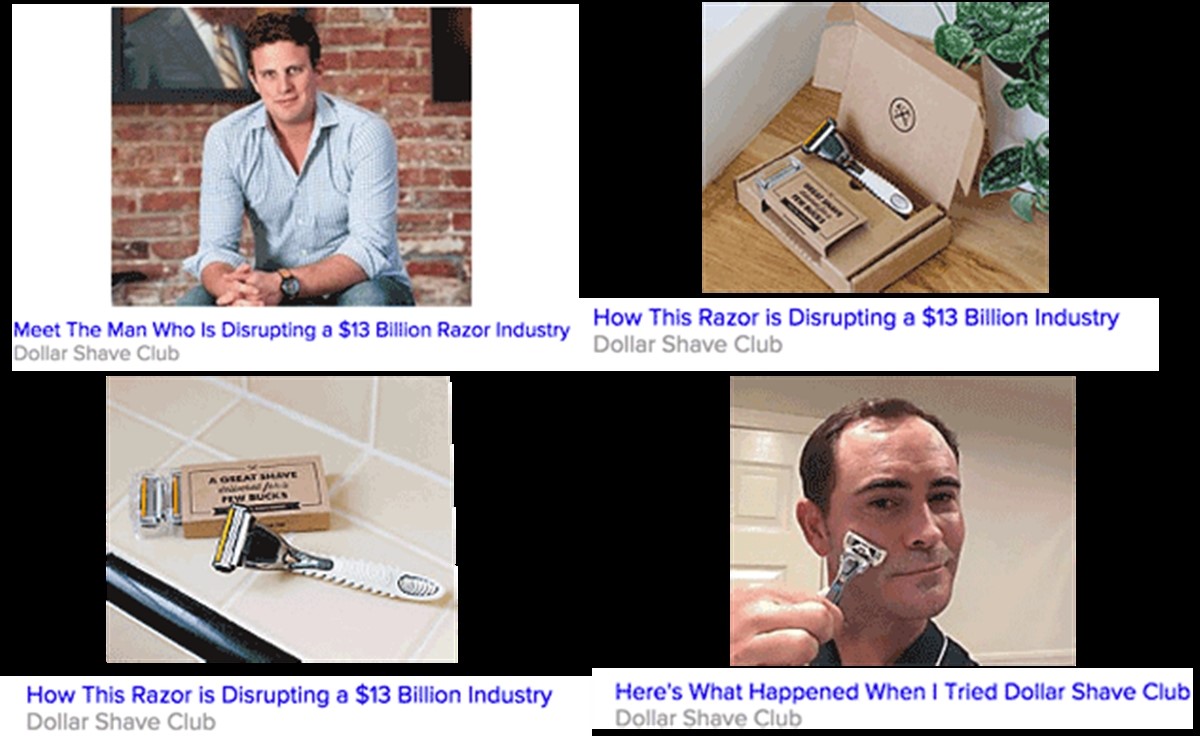 Referral Traffic
Referral traffic is one of the three important types of traffic in SEO. It includes all sources accessed from outside without a search engine at all. Traffic sources from Referral Traffic are usually thanks to the backlinks that you put on other websites, including satellite sites, blogs, forums, social networks like Facebook, Twitter, banner ads, etc.
The referral traffic index helps improve the keyword rankings of the website. In addition, Referral traffic access also provides a stable source of external access, including target customers. If you get it right, your audience tends to naturally share your content. To optimize this, you need to track the source of all referral traffic and the volume.
To gain an advantage over competitors, you can use competition analysis. For example, monitoring your competitors. Besides, you can also publish guest blog posts to build referral traffic more effectively.
On-site metrics
Knowing what happens on your site is always necessary. This will give you information like where visitors are coming from, how long they stay on your site, and what actions they take. In particular, you need to pay attention to another important number that is your bounce rate. This is an accurate and ideal number to indicate how relevant your landing page or content is.
Convert into leads and Improve conversion rate
All visitors to your site will be zero if they are not converted to new users. Let check out the main areas below.
Conversion rate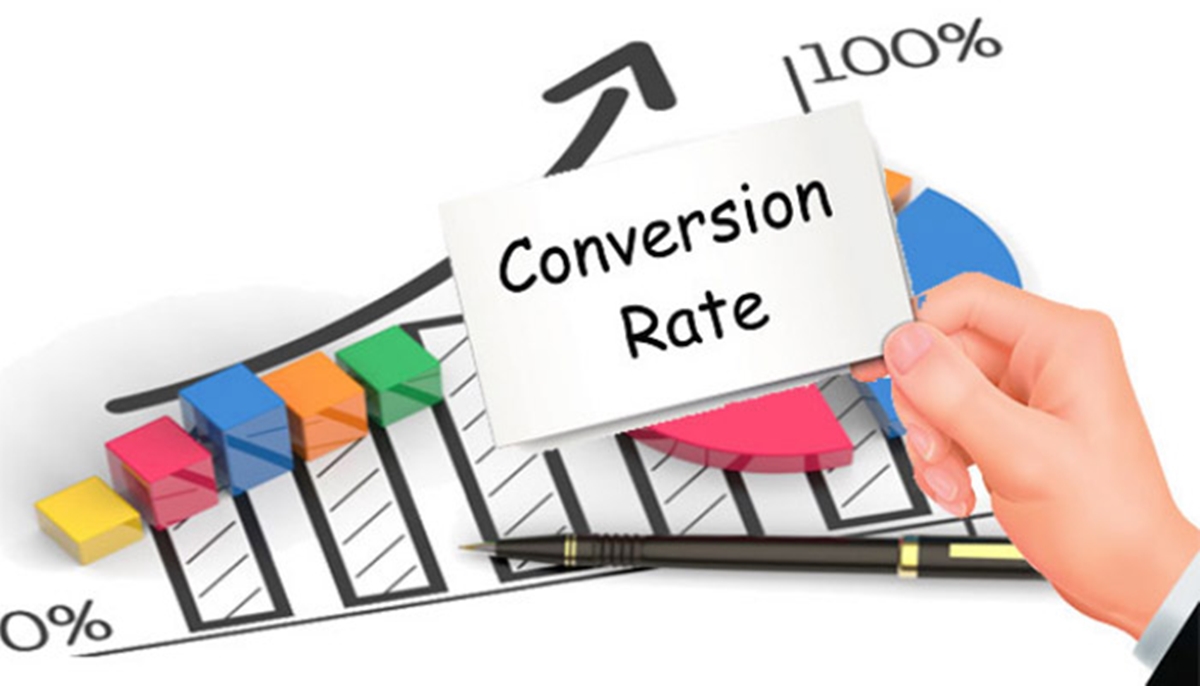 CR - Conversion Rate is understood as the ratio between the total number of users who visit the website on a specific goal (such as the number of people who ordered, paid, or registered, etc.). Depending on the different types of websites, we may set different goals. It is highly recommended that you should take a closer look at any page that has significant drop points compared to other parts of the site.
An example for your reference is Hubspot testing different website designs . They then found a design that helped them double their overall conversion rates.
Landing page conversion rate
To optimize landing page conversion rates, you can apply a variety of ways such as tinkering with design, copy, and layout.
The length of the title for the content you present on the landing page is an ideal place to experiment. For example, it has been shown that short and catchy headlines are often more effective.
Take a look at the following image. It is a great example of how Doordash uses the interesting title "Bring home the bacon" to motivate drivers to sign up.
Blog / Email Subscribers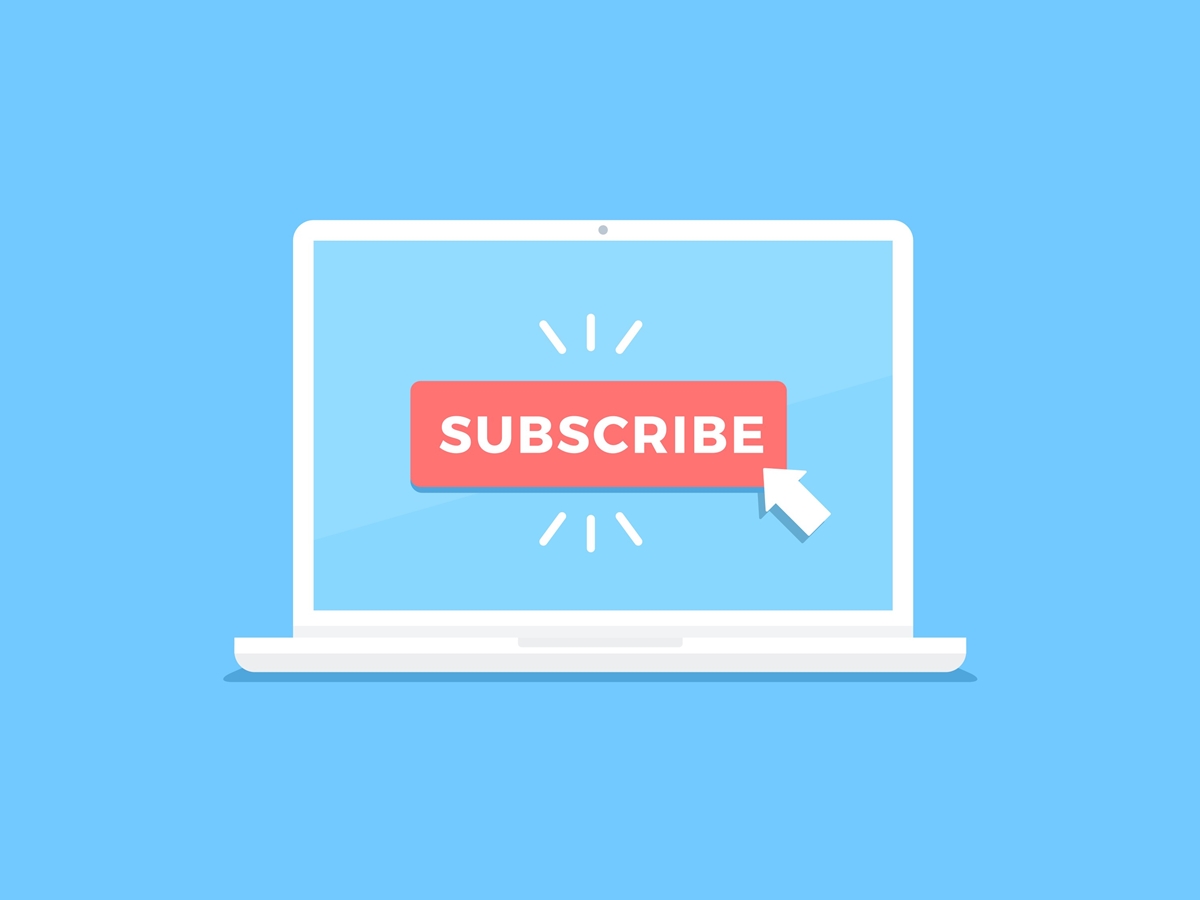 A top priority that you should have is producing interesting and engaging content that makes the audience really excited and wants to read. If you want a reference to a company blog that has a lot of interest and value, visit the Ecommerce SEO Guide . They create long-form content that needs to be paid, but Moz offers it for free.
If you have good content, you definitely want it to drive the actions you expect. Analyze things like subscriber growth, click-through rates, and share to find this out.
Increase free trials to paid plans
If your business has a freemium product, surely what you want is to eventually convert users on free trials to paid customers.
To optimize this, see how growth marketers at DocuSign leverage tracking technology to display certain premium features to a unique subset of users. Thanks to these tests, they know exactly which features will display. This leads to their upgraded conversion increased by 5%.
Retain customers
Reduce Churn
Do you know about the percentage of users who subscribe to your service but then stop using your service? Churn is the number that represents this. This is also considered an extremely important figure for SaaS businesses, especially in the growth model. Because of the fact that Churn is the enemy of exponential growth. If a significant portion of your customers is losing, what you need to do instead of worry is to win the key customer base. This is what you need to start generating serious revenue.
Another important thing to keep in mind is to analyze every reason why customers stop using the service. One of the main reasons could be the user interface. Therefore, make sure it is seamless and smooth, especially easy to use. If not, your users will leave.
Increase Average Order Value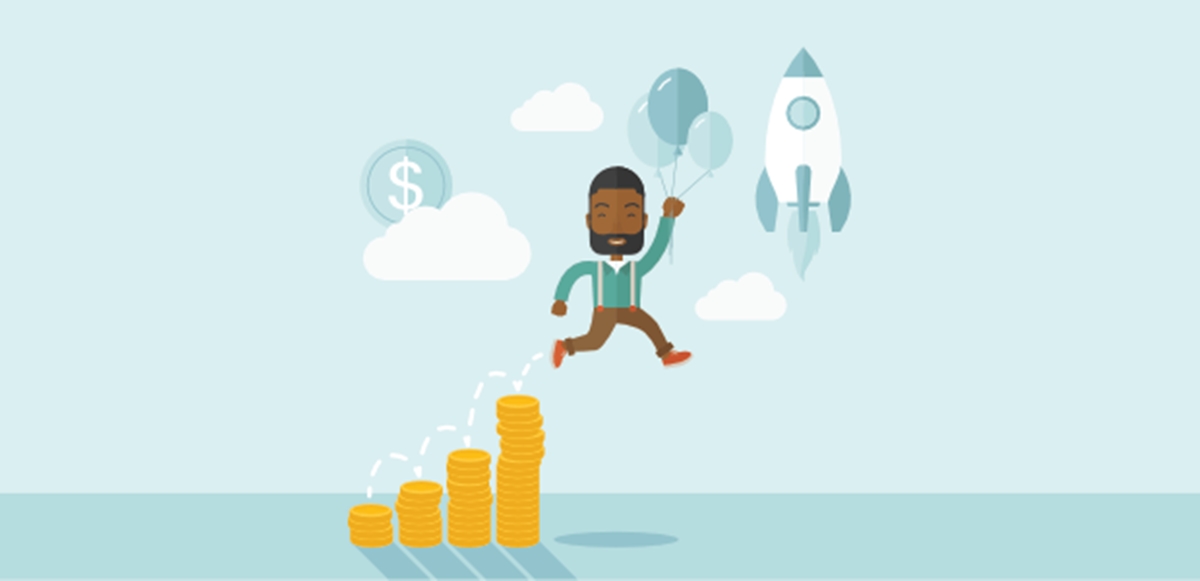 To be able to start targeting in ways that customers will increase the average order value, you need to track and analyze their behavior. You need to consider areas such as bundling, upselling, and targeting customers based on past behavior.
Increase Lifetime Value
To maximize the value you receive from customers, you need specific and optimal strategies. These may include encouraging users to switch to an annual billing cycle, surveying them to create new features they want, or providing targeted user services.
Brand building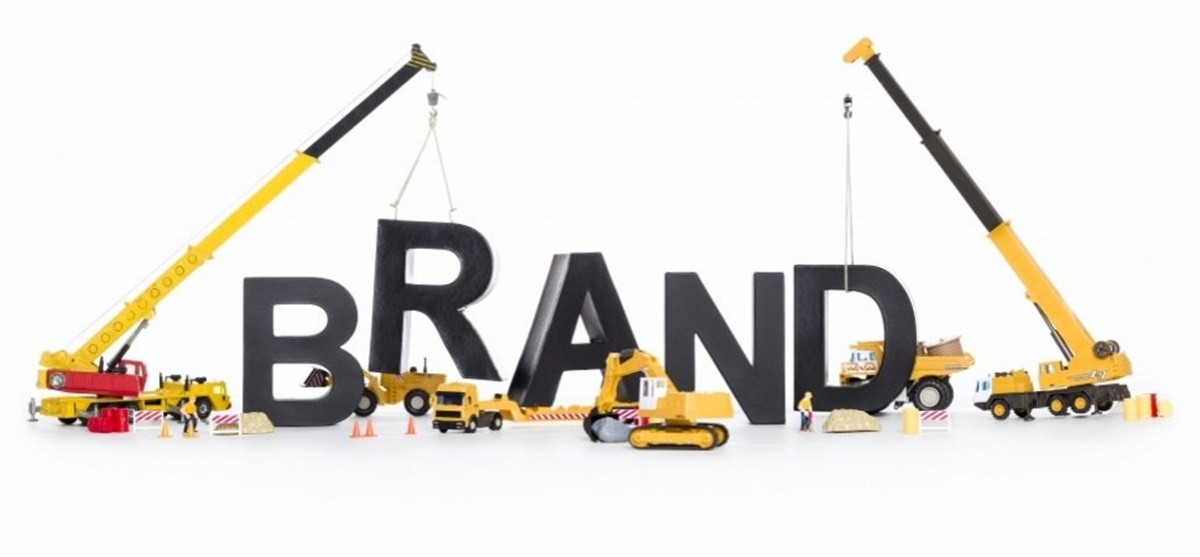 You have a reliable company and provide a great customer experience. Take advantage of it to build a real brand, why not? Furthermore, your brand will be associated with quality in specific industries.
First, building a great company culture is essential. Next, by leveraging a smart PR strategy, marketing has a good influence to become more popular. In addition, active referral and word-of-mouth programs are also indispensable factors in branding effectively.
Best practices to success with Growth marketing
According to the analysis of the differences in the Growth Marketing vs Growth Hacking section, we can find that fast growth hacks sound more attractive. However, growth marketing is really important for any company that does not like to take risks and is looking for sustainable growth. Best practices of hypermarket marketing include preparation, implementation, analysis, and modification.
Set clear goals and objectives
Perhaps the predictions and plans do not match the reality, setting clear goals and performance objectives is still a guideline for any strategy. "You've got to be very careful if you don't know where you are going because you might not get there", says Yogi Berra.
Don't put your eggs in one basket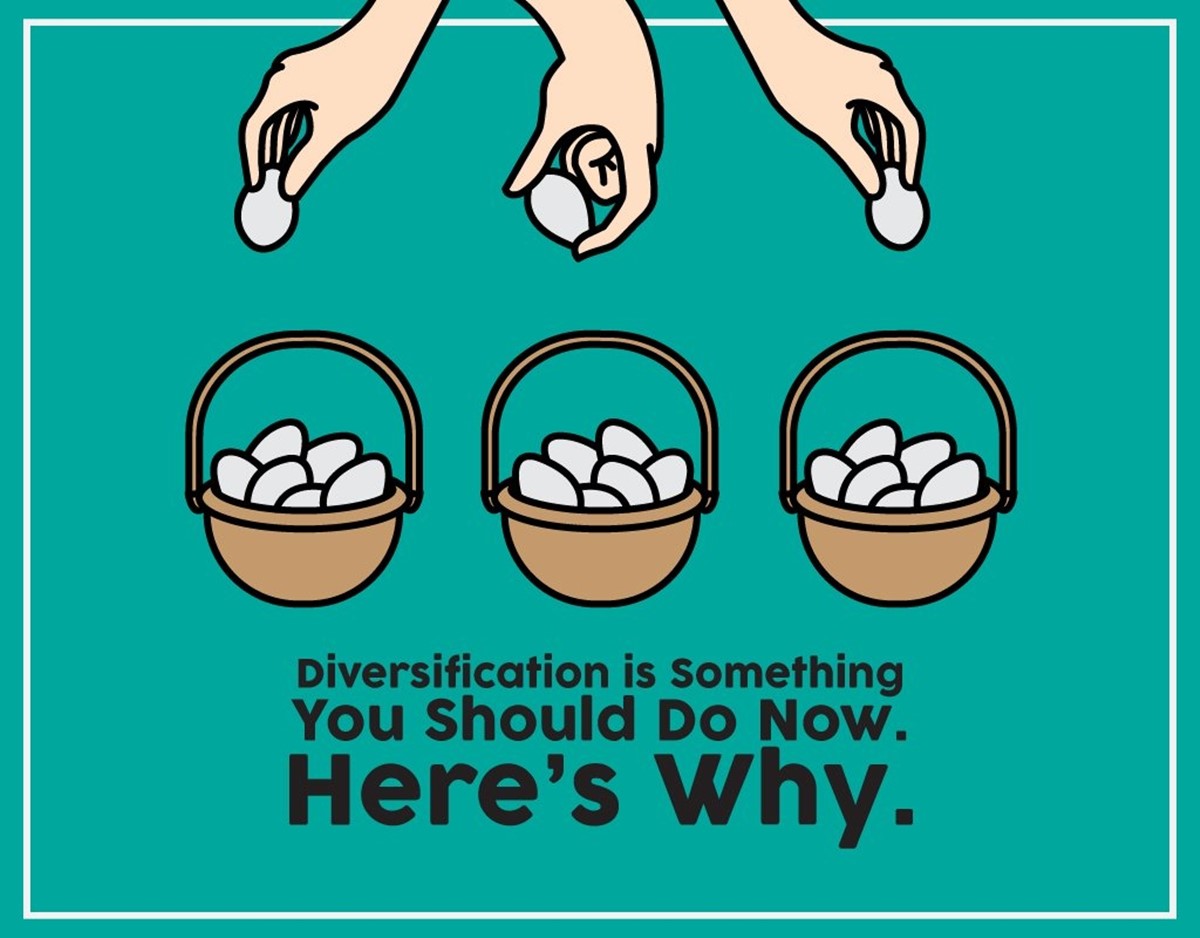 Portfolio diversification is not only a popular topic in the investment community but also the best practice in growth marketing. As we often say, "Don't put your eggs in one basket," relying on a unique strategy to grow is unwise and risky.
Therefore, ensure that you can diversify your portfolio by allocating a smaller portion of the total cost to each other's growth marketing strategies. And, leads them to the best possible combination.
Be aware of what isn't working
One piece of advice for you is aware of a strategy that doesn't work. This is a very important thing to remember. If you ignore this advice, you may face sunk cost fallacy. What's more, you will tend to continue with the same behavior, even if the results are not good. Therefore, be careful when something goes wrong and modify your strategy if necessary.
Don't forget where you retain from
One of the best practices of growth marketing is customer retention. Some growth marketers believe that having new customers should be a priority and overlook the importance of keeping existing customers. For example, mobile app marketers sometimes try to hide negative retention metrics like the number of daily active users with an increase in downloads.
However, this has been strongly argued by the notorious investor in Silicon Valley and Ycombinator's founder, Paul Graham. He said: "It was better to have 100 people that love you than a million people that sort of like your product." Indeed, focusing on having 100 loyal fans would be better off trying to get millions of readers or downloads. From there, you can extend the model you have proven working with the first hundreds.
This can lead to a fundamental change in strategy that can positively impact business immediately. The growth process is more likely to be repeated and lead to more pronounced results over time, following the traditional hockey model.
Collect data of users and potential users
Today, being able to communicate online for free with users and potential customers is a treasure to exploit. You can take advantage of that to market growth in the best way. Especially when you have your customers' email addresses or they sign up for your site via social channels, you'll be able to grab a good opportunity to get their attention and publish interesting content. Note that you don't pay to get the same customer twice!
Stay up-to-date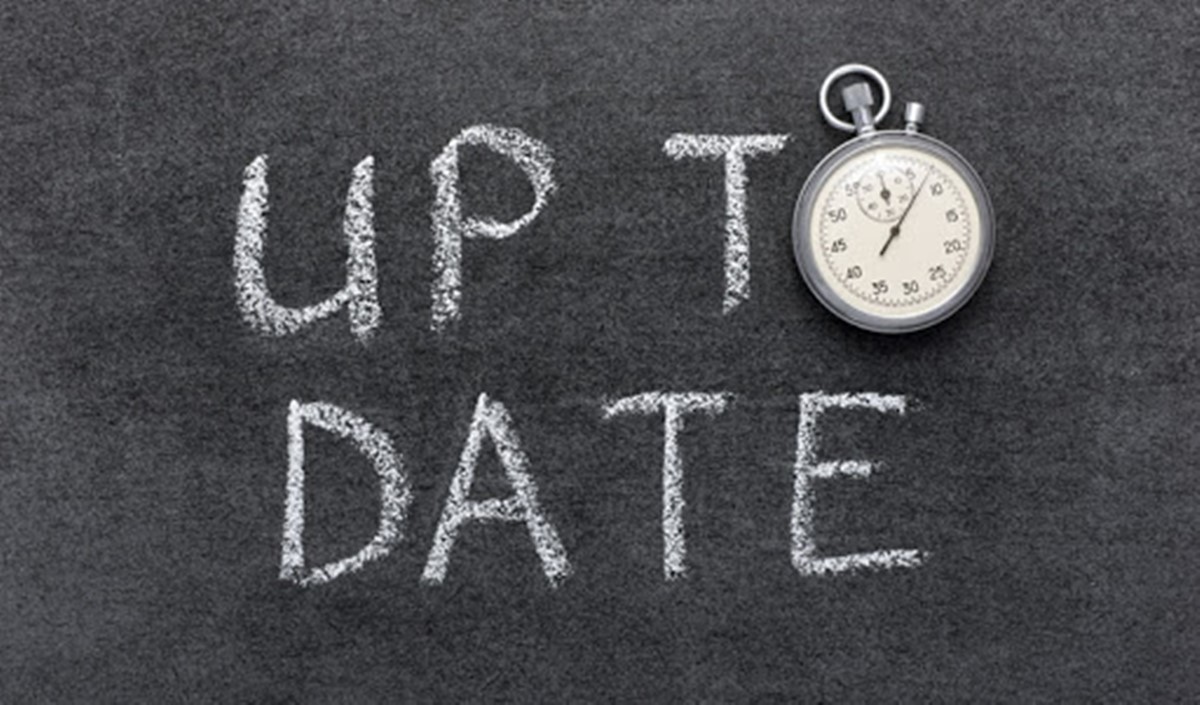 Capturing and understanding industry trends is an essential part of growth marketing. Moreover, you need to discover ad units or new tactics for effective growth marketing.
A great source for your reference is a few blogs that specialize in this topic, such as the Quicksprout blog and the Kissmetrics blog. They are all well written on a variety of growth marketing tactics.
Stay up-to-date is extremely important. Some techniques may have worked well a few years ago, but that doesn't mean they are working right now. There are many good examples of completely new channels with high ROI that you can find out.
Think creatively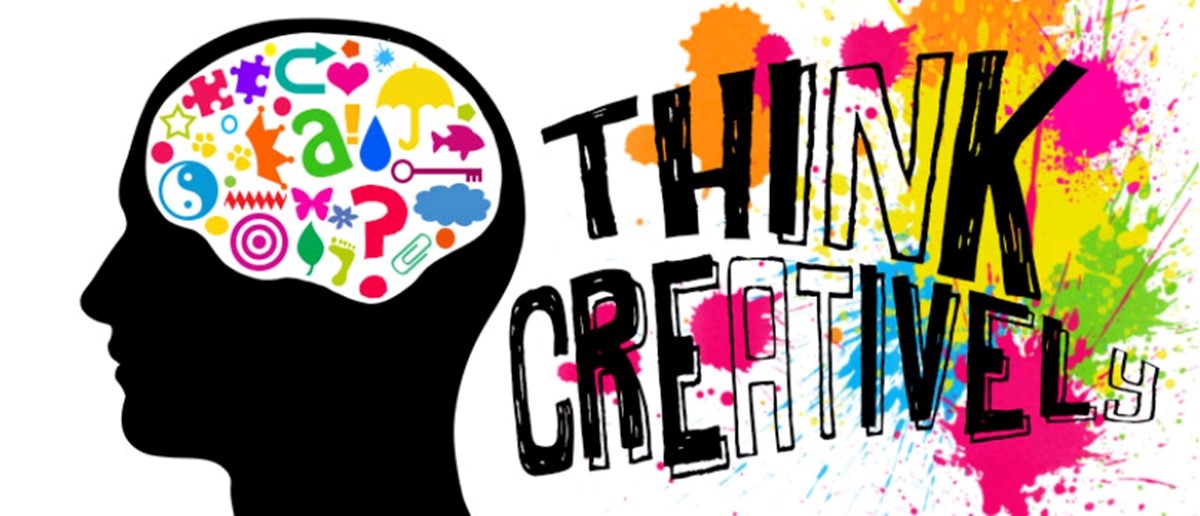 We all know that every business has different nuances. Therefore, using one tactic will work for one type of business but may not work for another. Besides, depending on each stage, businesses need to choose a suitable strategy and modify it appropriately. You will face increased costs as competitors start to imitate well-functioning tactics or customer sentiments may change.
Therefore, to ensure that we are always in an advantageous position when growing, the first motivation is extremely important. Smart thinking about growth is more important than creative thinking. Having certain frameworks to think about growth will make you harsher and more serious when any development opportunity comes. Growth Marketing Pro can be the place to inspire you to think creatively.
Create good content
Viewers are always demanding the quality of the content you publish regardless of whether you're selling online or doing something else. Having good quality content is a prerequisite for customers to stay on your site longer and is also a factor to gain their loyalty. Most internet users see blogs and news every day. It's stated that CBS News sees about 5000 ads per week and among them, there are lots of garbages.
It's believed that any seller or content creator can only succeed online with great content. If you have an e-commerce business, you can stream content through eye-catching photos or awesome blogs. Or if you're selling a SaaS product, great software will be a powerful weapon. Become a customer-centric and create great things for others to share and talk about.
Best examples of successful Growth marketing
AirBnB
Nothing more than a representative case of "growth marketing", Airbnb. As you know, they can help people turn their bedroom into a rental room. A great idea, but very difficult to implement, and "growth marketing" is how to make it popular.
They upgraded the Craigslist platform to significantly increase the number of users, with hundreds of users looking to find accommodations. When users fill out the form to increase the list of rooms for rent on Airbnb, at the same time, the list is suggested to be uploaded to Craigslist. In this way, Craigslist can create inbound links for AirBNB.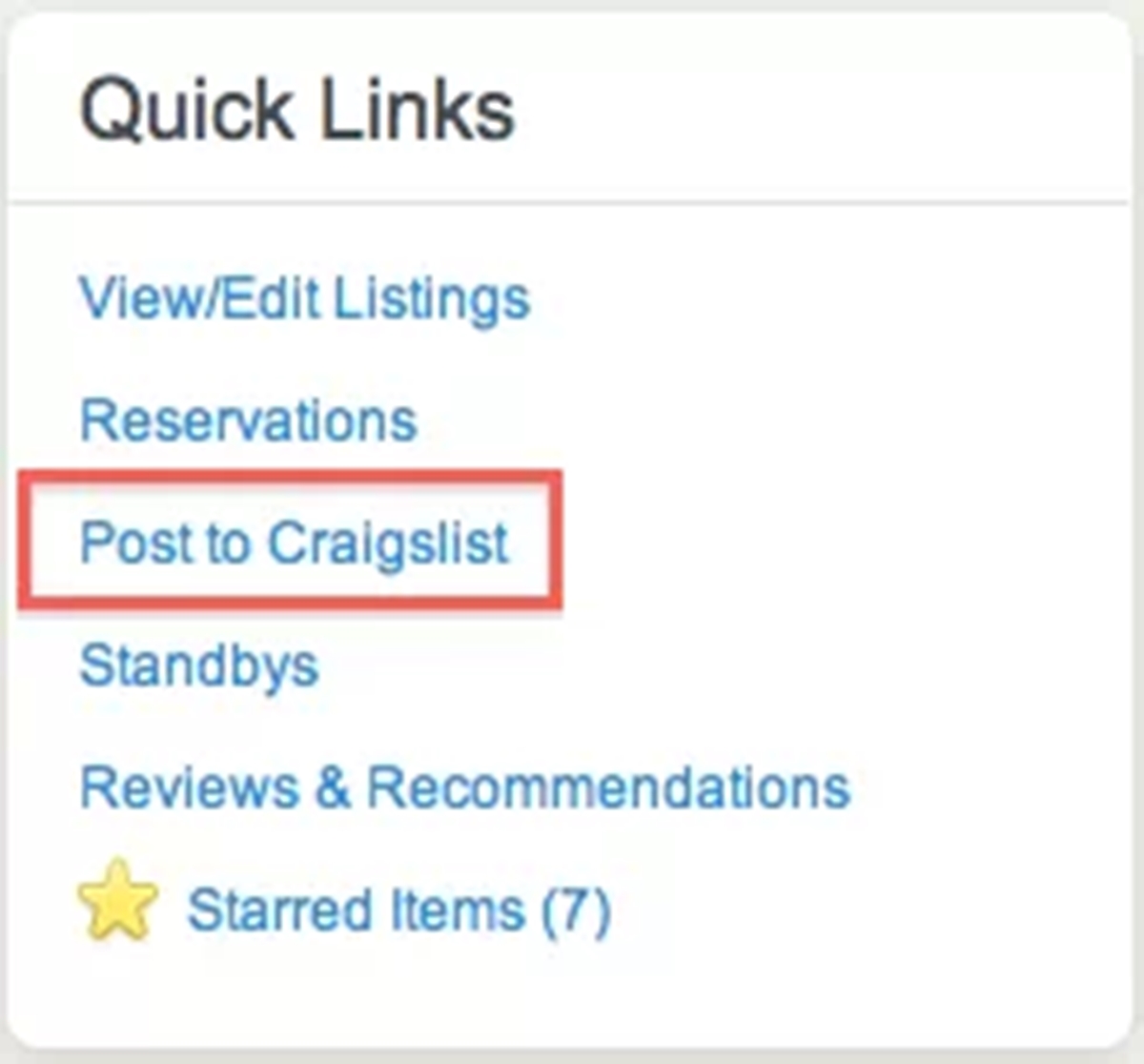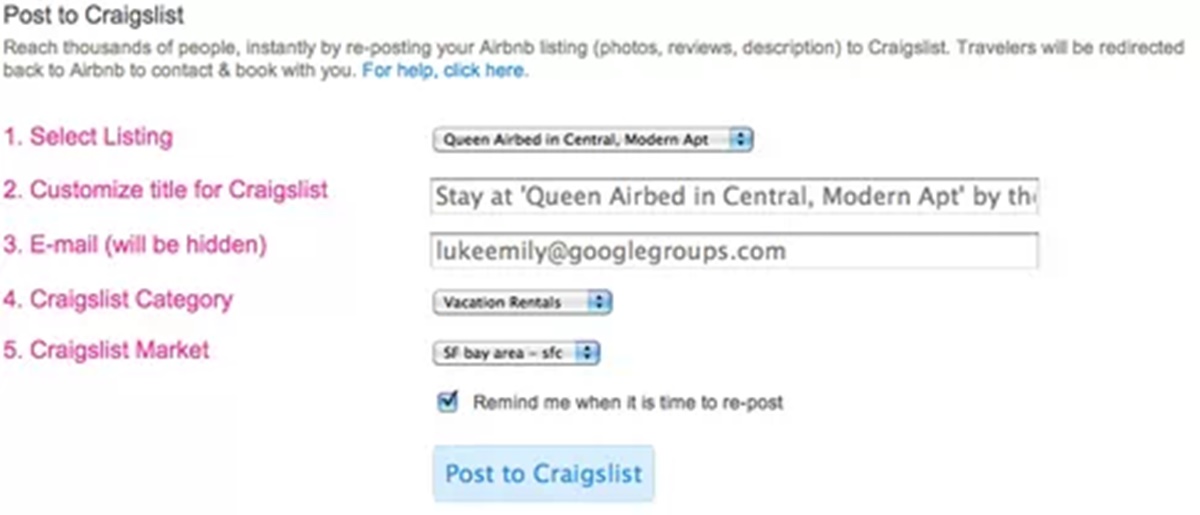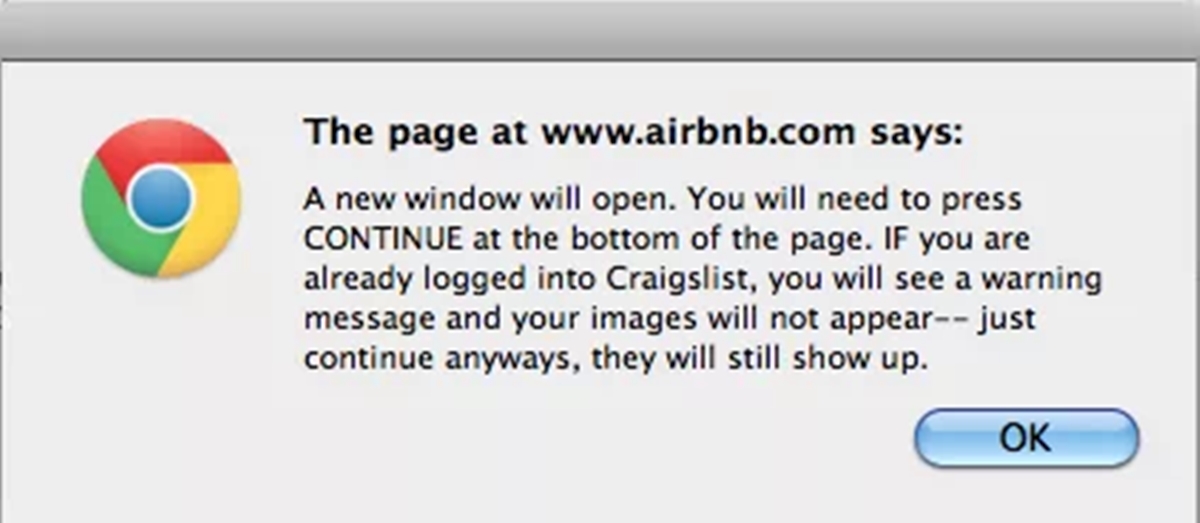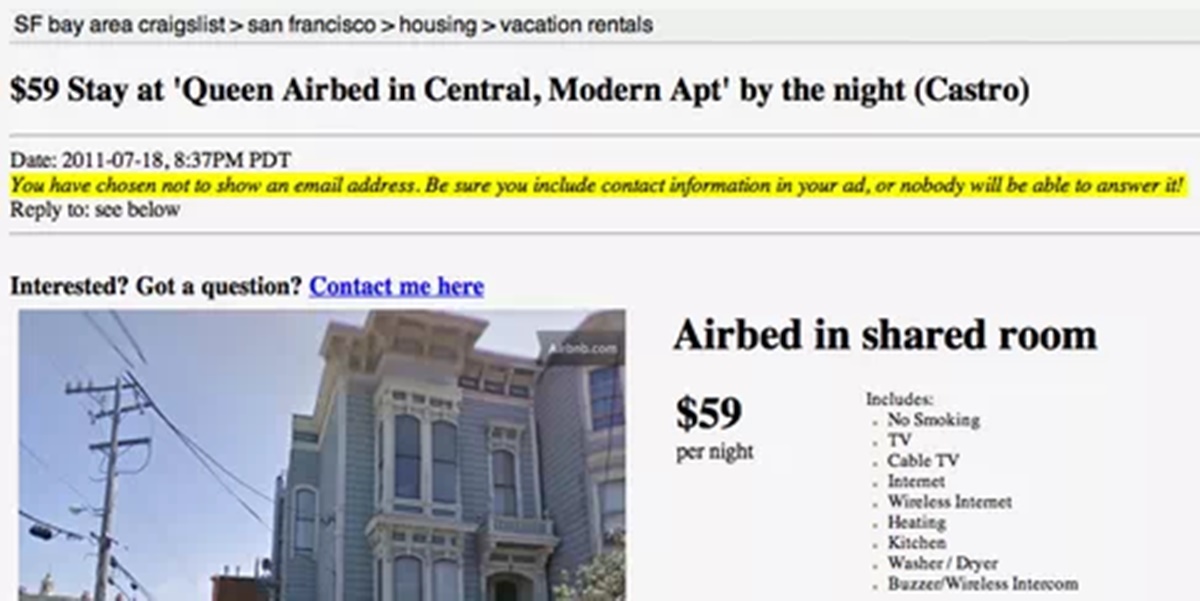 You might think why are other companies not bothering with this type of posting across the room to make customers of the platform poor? This is a good question. The truth is that Craigslist doesn't open the API port. Craigslist doesn't let other companies easily post to their platforms. This is not a technological solution that Airbnb can make easily and certainly nor any reference that Airbnb can use to make their listings appear on Craigslist. Instead, they have to learn how Craigslist works and then use techniques to make their products compatible. This problem is not easy, and turning it from impossible into possible is really impressive.
Dropbox
One of the most famous case studies is Dropbox. Founded in 2007, Dropbox reached 100 million users in 2012 and has seen impressive growth to more than 500 million users across 200 different countries (according to Statista).

Their growth hacking strategy is simple: They set up a referral system, in which for every friend you are invited later, if you open an account, the referrer will be offered an additional 250 MB. storage space. This growth marketing plan has helped to increase the number of registered accounts from 5k to 75k every night when users invite all their friends in their contact list.
Facebook
Needless to say, Facebook is an extremely popular social network for us today. Currently, Facebook has more than 2 billion users - an extremely large number that any business expects. The big question is how do they increase the number of users? Definitely indispensable growth marketing. Here are a few particularly effective techniques that Facebook shares:
Motivate users to add their contacts.
If contacts are tagged on Facebook or mentioned, Facebook will email them.
Notification emails mention draw people's attention and encourage them to Facebook and sign up to see what is relevant to them.
Hubspot
Hubspot is another special example of growth marketing when they create a free tool. Also, Hubspot provides free information to support users and has a website grading tool. This tool allows users to rate Hubspot websites based on criteria such as mobile-friendliness, SEO friendliness, and speed. In this way, Hubspot can optimize those sites. Besides, to receive website reports, customers must register. This contributes to the creation of the Hubspot email list.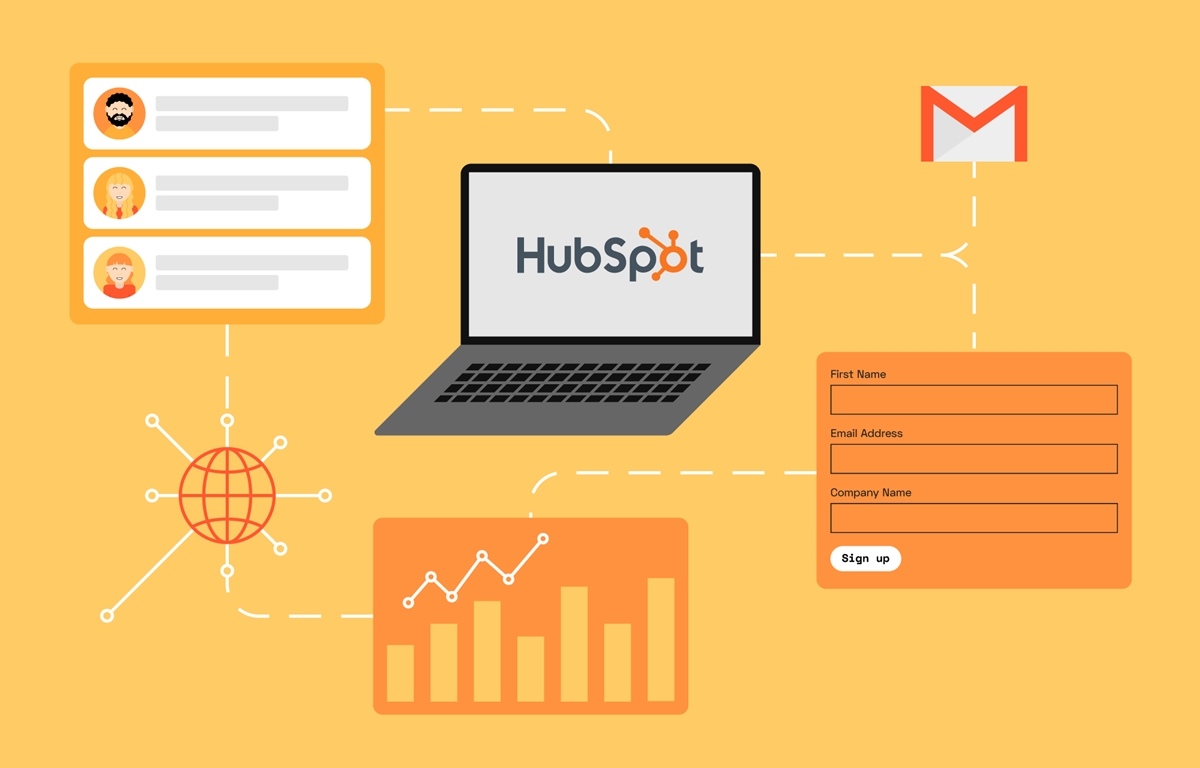 In 2015, CTO Dharmesh Shah and the company founder recognized the site scoring tool as a key part in increasing the number of users to 15,000 and increasing the market value to $ 1.6 billion.
Instagram
Most of us have heard of Instagram. This is an app owned by Facebook. Currently, Instagram has more than 800 million users. Here are a few tips that Instagram has used to attract such a large number of users:
Optimized user experience and made it ridiculously easy to use.
Provide excellent products with features that users expect.
It provides a trial version that gives users the freedom to experience before launch, making them first brand advocates.
Instagram indeed had 10,000 users within the first hour of launch. And, this number has been kept growing ever since.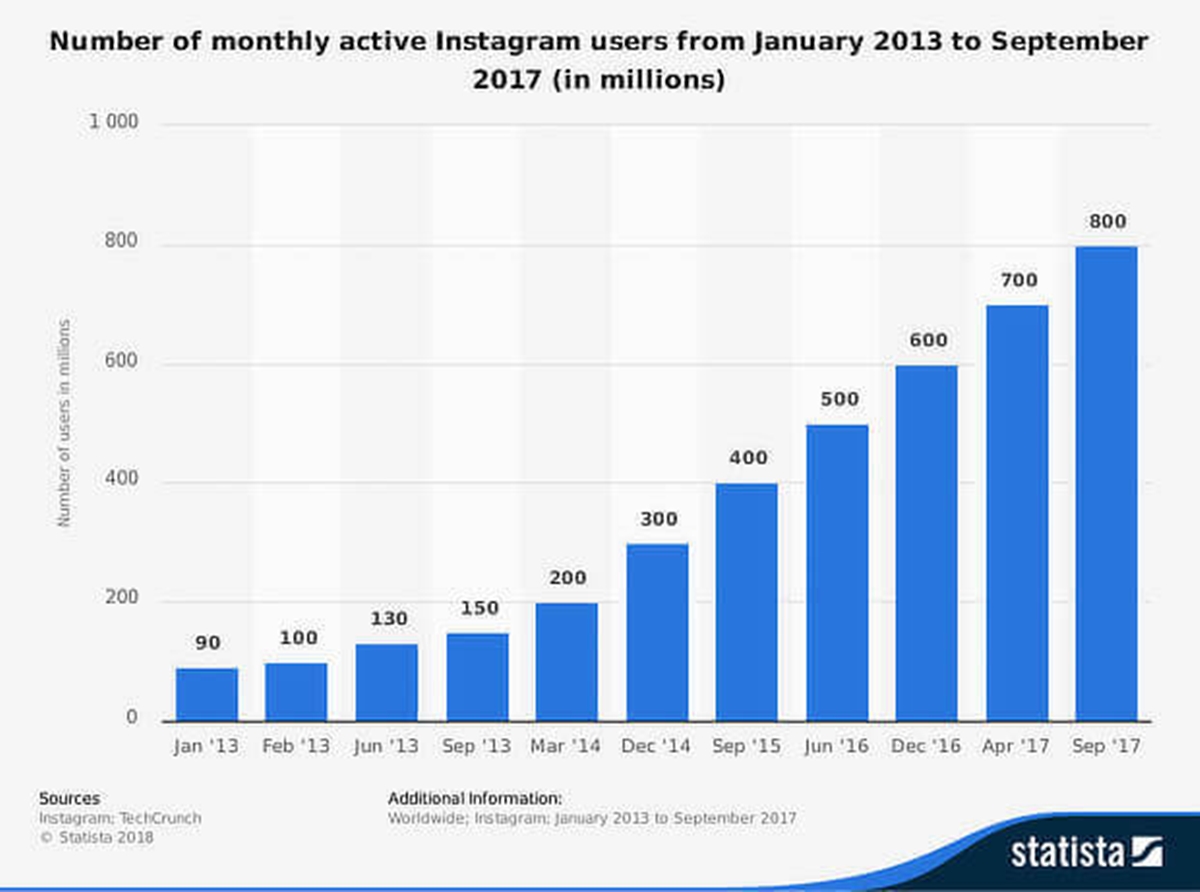 LinkedIn
If you are looking for a job, surely creating or having a LinkedIn account is an ideal way to. However, not everyone does so. It's easy to keep in touch with old colleagues and get a referral. LinkedIn has changed that and implemented a growth marketing strategy to promote growth.
Initially, LinkedIn started small steps. It focuses on what it knows as technology and where it knows Silicon Valley. LinkedIn has taken advantage of this to test the business network concept. After that, the company gradually expanded into various fields and now is almost popular globally.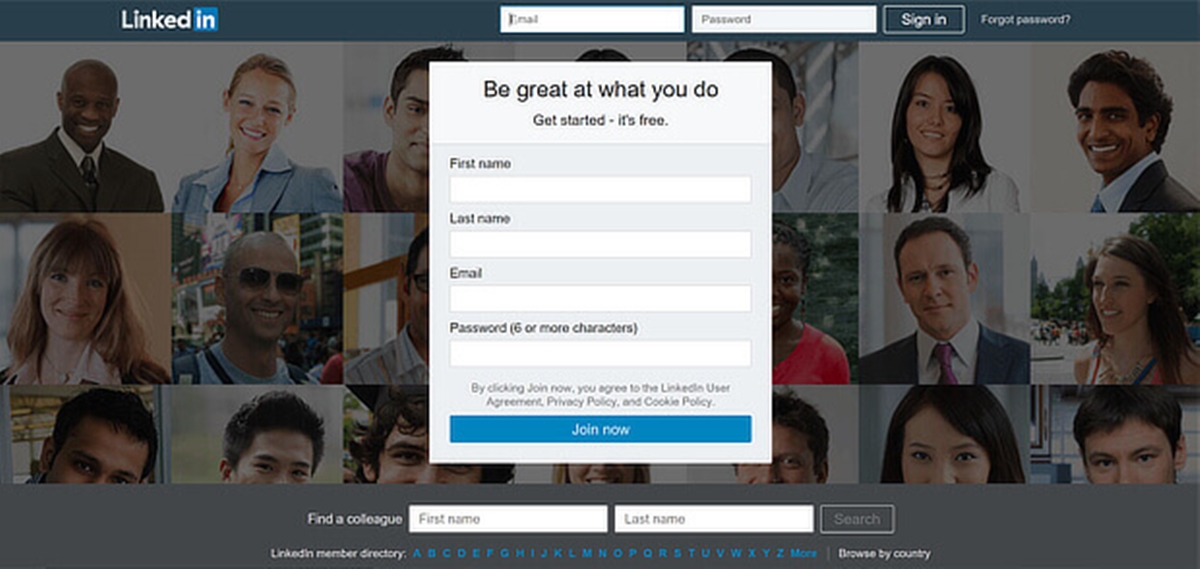 In addition, things that are effective in promoting growth are also paid attention by LinkedIn. Therefore, they focus on optimizing their homepage to increase the number of visitors more than email invitations.
Next, what LinkedIn does is start making money from the things it has done well. Users are encouraged to register for faster access to useful connections (via InMail). In particular, LinkedIn always focuses on improving search engines and more.
Netflix
Netflix started as a DVD rental company in 1997. Later, with growth marketing methods, Netflix gradually transformed and became a large company with more than 117 million streaming subscribers.
With Netflix, viewers are free to watch what they love, whenever and wherever. This is considered a core factor that contributes to Netflix's success. The company used to adopt a technique that splits into two businesses. One for DVDs and one for online streaming. Profits from one will be financed to expand the other.
Here are some growth marketing techniques that Netflix takes advantage of:
To connect with entertainment enthusiasts, Netflix builds a strong social media presence.
Own and stream popular and engaging TV and movie shows to encourage your audience to subscribe to watch.
Recently, Netflix has focused on hiring the best talent to be able to create great content to increase the number of subscriptions.
Conclusion
I do hope that this post opens your eyes to look at sustainable success by leveraging growth marketing. This article provides best practices for you to refer to in order to make the most successful and smooth growth marketing. Take a view of some inspirational examples and you might want to get started now.
Related Posts:
---
Sam Nguyen is the CEO and founder of Avada Commerce, an e-commerce solution provider headquartered in Singapore. Sam aims to support more than a million online businesses to grow and develop.
New Posts
Stay in the know
Get special offers on the latest news from AVADA.