How to sell T-shirts on Shopify stores?
T-shirts are a major component of worldwide wardrobes. Brilliant businessmen, like you, may have noticed this product's prominence and have begun to ponder about launching the first T-shirt business. For newbies or an experienced entrepreneur to Shopify- the best platform for eCommerce, selling T-shirts is an ideal option because of the inexpensive cost of sourcing T-shirts, its widespread appeal and SUPER simple customization.
However, the market for T-shirt is intensely competitive in Shopify. The key ingredient to success is your uniqueness and originality. You would have to make sure that you source high-quality items, possess the best T-shirt designs, and create a powerful brand.
It may be very intimidating to you, especially when you are a novice. But you will have to be patient and calm. We will provide you all the necessary information so that you can figure out how to sell T-shirts on Shopify. Let's go straight into the details right now!
Related posts:
Why selling T-shirts on Shopify?
The original t-shirt designs online market has increased dramatically over the past few years. Since 2011, the total revenue has experienced a rise of around 9% - making the industry currently worth approximately 3.7 million. For example, Teespring alone ships approximately seventeen million shirts annually. It proves a growing demand for customized and unique designs in the market.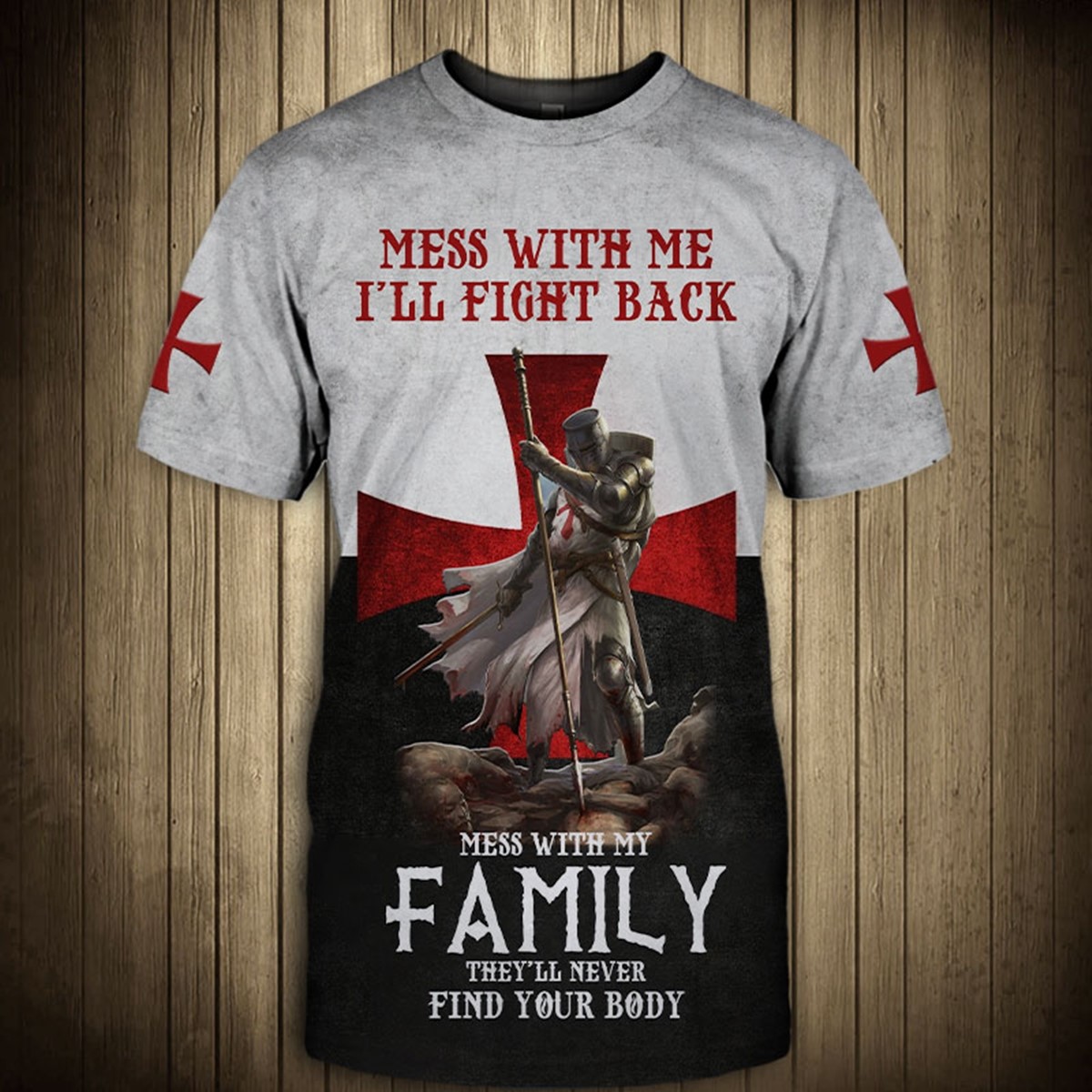 A t-shirt business may also be somewhat of a portal to the broader fashion and accessories eCommerce sector. A majority of the business owners opt for drop-ship their designs through dominant print-on-demand business like Printful, Merchify , and Teelaunch.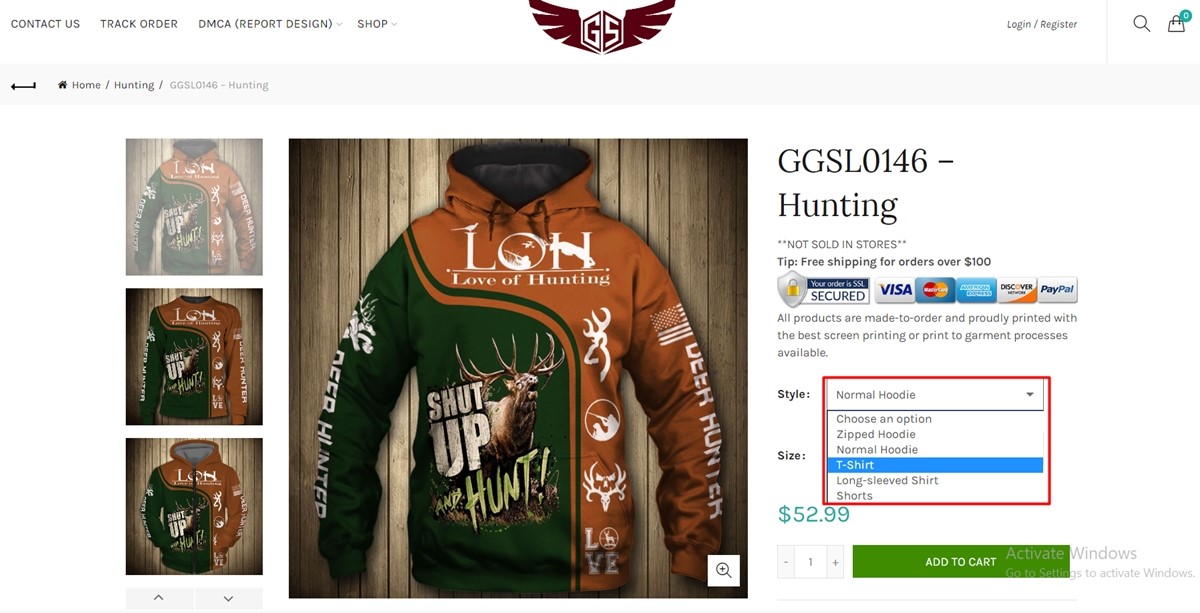 This kind of diversifying product offerings can be a helpful way of reducing risk by putting more eggs in a basket. Plenty of t-shirt drop-shippers also offer other items like hoodies, polos, leggings, mugs, tote bags, and many more. It can enable you to diversify within your niche with other product types.
How to sell T-shirts on Shopify
Find a niche
The potential to be prominent is one of the most critical elements in creating a successful t-shirt brand, and one of the best approaches to do it is by targeting a specific audience or interest group, in other words, by creating a niche store.
Let's take the item from gogistyle as illustration of a specific niche. The site offers t-shirts with hilarious saying that are relevant to hunting activity, like this: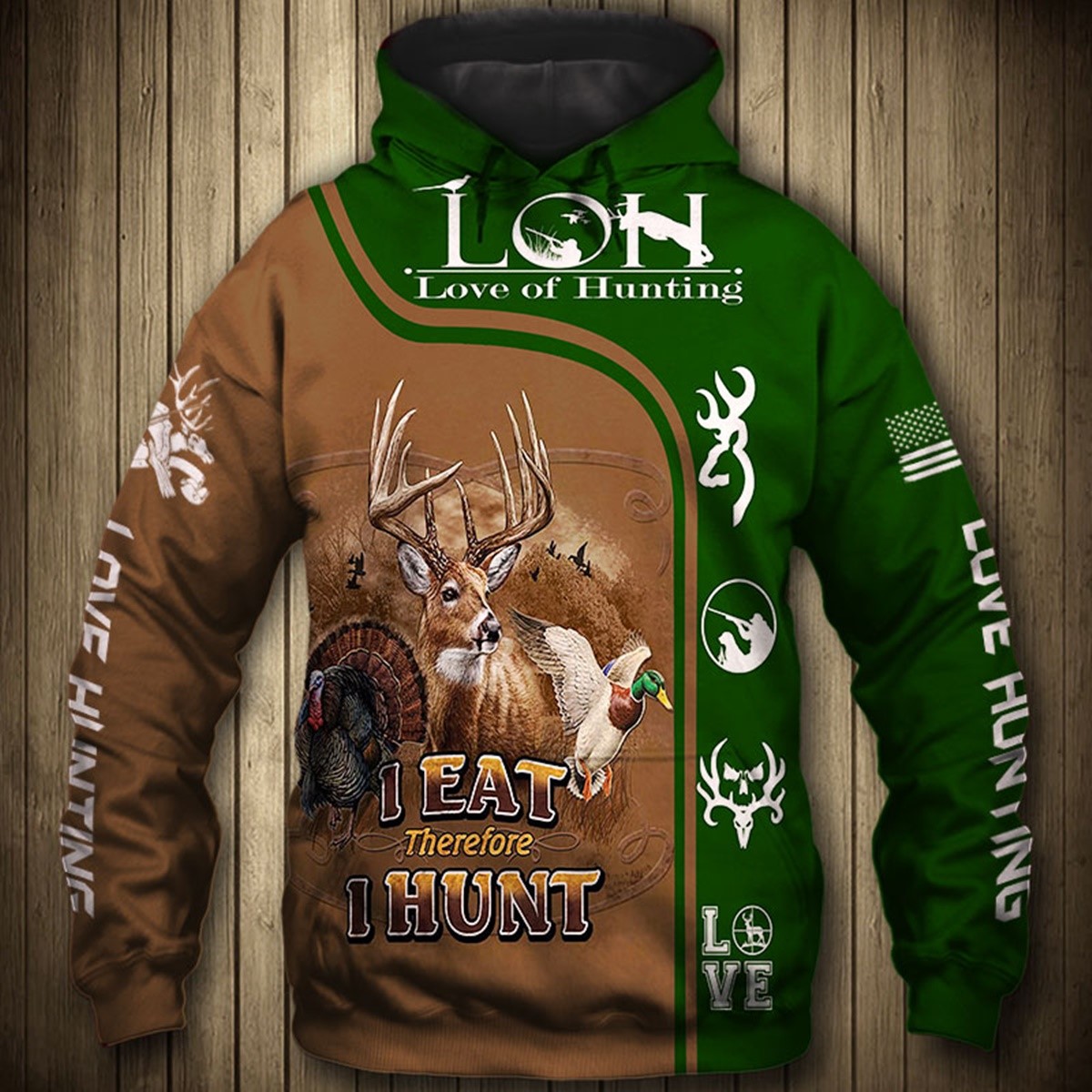 Some possible methods below can help you find and assess a niche: Go to your potential niche's subreddits and review the subscriber count and the engagement level.
Where you'll be sourcing your T-shirts from?
It is crucial when you spend some time to gauge where you will be sourcing your T-shirts from. Sourcing high-quality T-shirts for the store's inventory is, without a doubt, an ideal choice since it will help create a favorable customer experience so that you can keep pace with your competitors.
Because of the competitiveness of the online T-shirt business, it is vital to stand out as much as possible. To do this, you can choose to source the highest quality items that your store can provide.
If your customers notice some defects of your t-shirts such as shrinking or ripping after they wear them only several times, then it will hurt your brand image. It will also eliminate the chance of making them your loyal customers since there is a high likelihood that they will not intend to place another order on your site again.
If your inventor possesses high-quality items created to endure for a long time, then your online store will obtain an excellent reputation that will eventually contribute to the prosperity of your business.
Overall, the use of the best quality products available for your online T-shirt store is a smart choice.
Design your T-shirts
The first and foremost thing you need to do before starting an online T-shirt business is to have unique design ideas. Fantastic designs can help put you ahead of the competition.
Possessing unique and quality items can facilitate the process of marketing them. Your creativeness or thinking outside the box is critical. You can experiment with different t-shirt design ideas that are relevant to your brand, and figure out which ones will match best with your audience.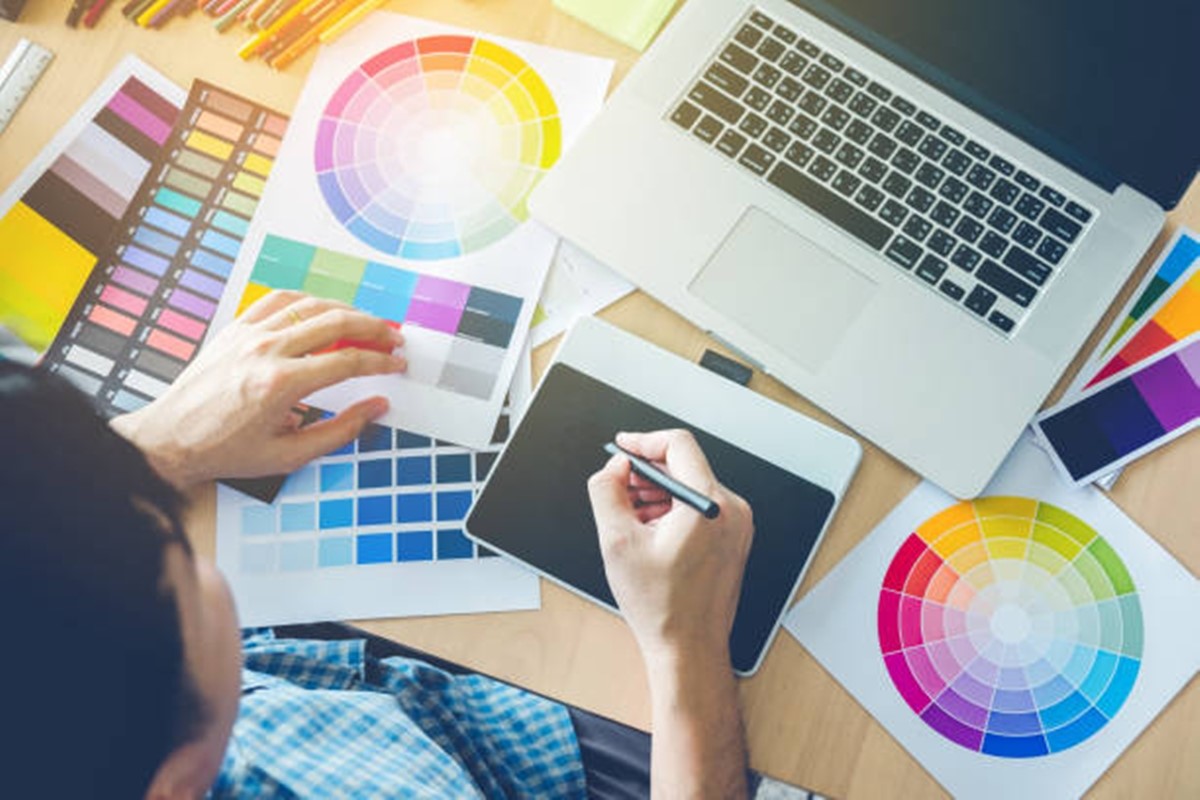 If you are not confident with your capability to design impressive items, then you can ask others for help. They could be the local designers who are always ready to do that for you. Or, you can get the most out of the online freelance platforms, such as Upwork and Fiverr so that you can connect with freelance designers. Therefore, it is obvious that you can cost-effectively source high-quality design work by using different approaches.
Validating your design
Before you make any investment in your business, you should make sure that your designs will have a market and interest. To validate the market for your design ideas, you can take into consideration several common approaches below:
Personal social networks
You can post some of your designs to your Facebook profile, niche Facebook Groups, on Twitter, and other social platforms that your friends and potential customers can view. Nevertheless, their comments are likely to be intentionally favorable.
Reddit
If you want to receive frank feedback on your designs, then you can go to Reddit. With a virtually infinite number of subreddits, it will help the task of finding a highly targeted niche of potential customers and asking them directly for what they think about your designs a piece of cake.
Crowdfunding
The use of Crowdfunding sites facilitates the tasks of testing, validating, and collecting money upfront for your business idea. It can take a lot of time to prepare and initiate a crowdfunding campaign; however, the payoff can be tremendous. So fully funding your project before starting your business is critical. If you have already had a creative t-shirt business idea, for instance, T-shirts for hunting lovers, then crowdfunding will be a good option.
Print-on-demand
Establishing a fully functional online store on the Shopify platform is not simple, with only several hours to validate your business idea. You can make use of a print-on-demand service to validate your t-shirts.
Print your design
To print your designs, you can contact the local printing businesses. By doing this, you can check your prints'quality before you deliver them to your customers. However, the process may cost you a great deal, especially when your business grows, and there is a rising demand for prints.
Set up your online store
So far, you have already had your t-shirt designs available, have created your mockups, and have validated your idea, the next step will be to set up your store. To get started on Shopify easily, you can start with a 14-day free trial.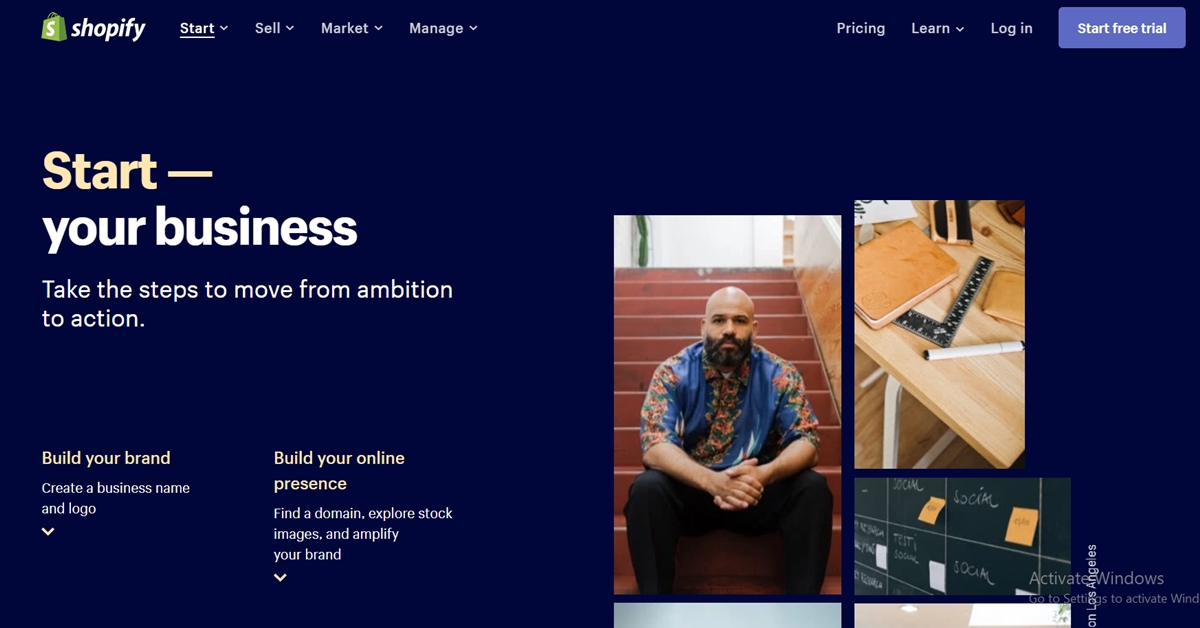 Also, some t-shirt print-on-demand services can directly integrate with your Shopify store. They enable you to begin getting orders soon. And if someone places an order on your site, they will undertake the responsibilities of printing and shipping your t-shirts to your customers on your behalf. It is unnecessary to buy or maintain any inventory upfront, making it a SUPER fantastic way to launch your business. More importantly, you can do that even if you want to use your design on other printable products like mugs and tote bags.
Various t-shirts can be available by the print-on-demand companies such as Printful, Teelaunch, Printify, and Gooten.
Learn Legal requirements of selling on Shopify
Refund Policy
Your customers will shop a product online since they know beforehand that they can easily return it and then get your refund. Therefore, having information concerning the refund policy available is crucial. Check out the free refund policy template to do it.
Terms of Service Policy
These terms help protect your website, company, and customers. You can use the free terms of service policy template to make yours.
Privacy Policy
The privacy policy can help guarantee that your Shopify business adheres to the law and helps build the trust of your customers. Check out this free privacy policy generator that is updated to contain the requirements of the General Data Protection Regulation – GDPR. Now, cyber-attacks will not be a big deal since the activation of SSL certificates in your Shopify store is SUPER easy.
Taxes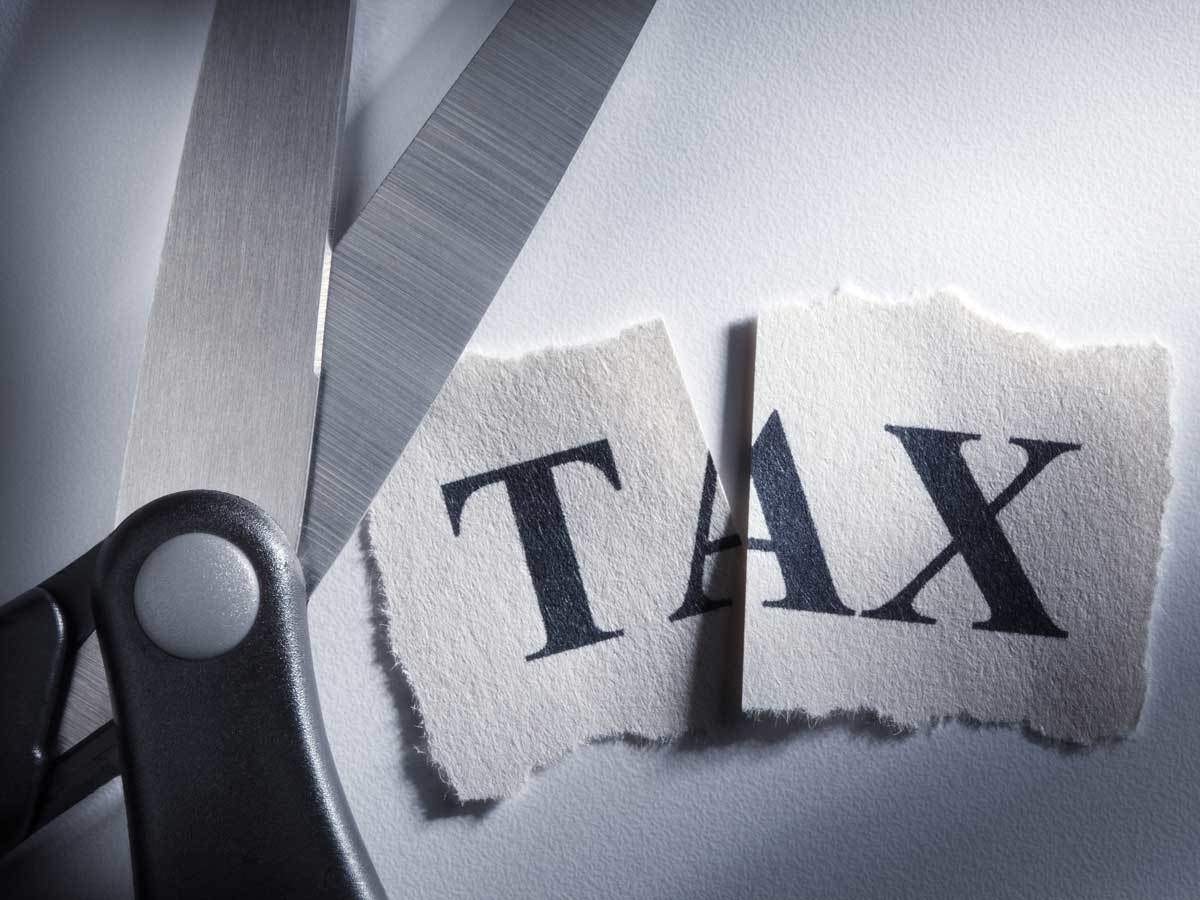 It is a common belief that nothing is for sure but death and taxes. Paying taxes is compulsory, so make sure you equip your self with knowledge about Shopify's tax. Check out this Set Up Automatic Tax Rates on Shopify before you proceed with creating your business.
Dropshipping tips for selling T-shirts on Shopify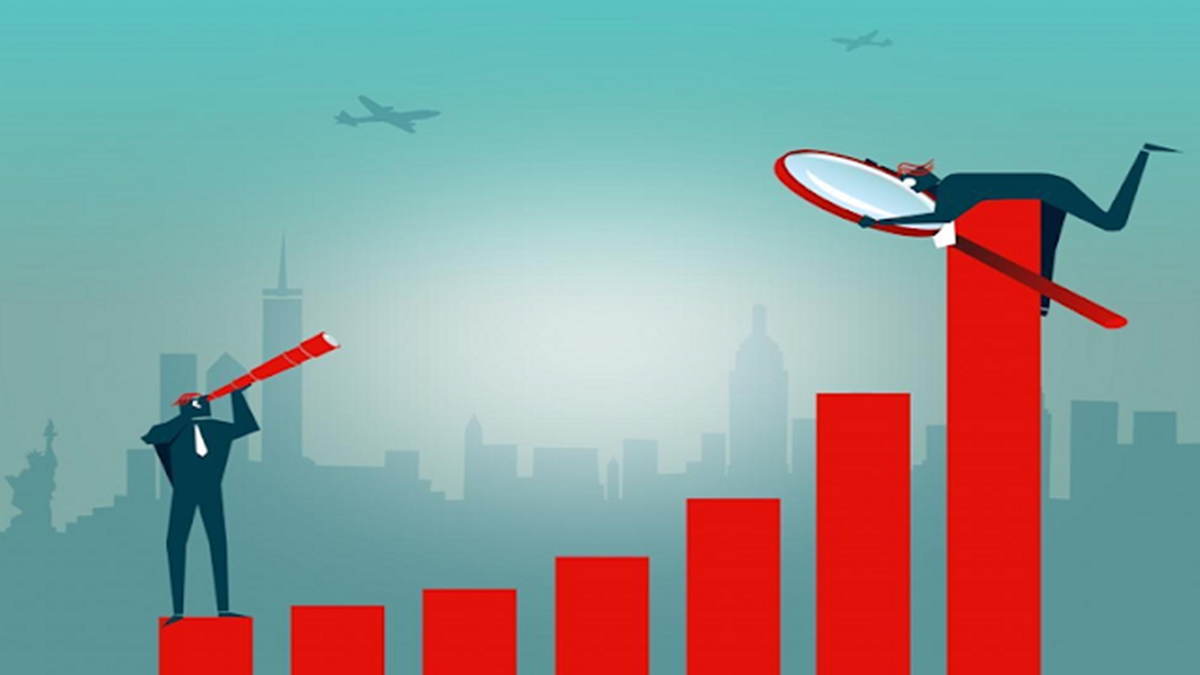 Choosing dropship supplier
When it comes to T-shirts, you may need to guarantee that you meet the quality standards. However, if you are drop-shipping, then it will be very hard to determine which T-shirts are of high quality. You can place some orders from your manufacturing company to assess the order's quality.
If you drop-ship your items, you can get the most out of the eCommerce platforms like AliExpress. Aliexpress will enable you to source high-quality products in a cost-effective way. You will also have a chance to connect with a broad network of suppliers who are ready to become your partner. Besides, on the platform, you can get in touch with the individual suppliers who can print your designs straight onto their T-shirts. After that, you can deliver your items straight to your customer's address.
Then if your option is using AliExpress, we highly recommend you make use of Oberlo. It will enable you to easily import products straight into your eCommerce store with only a few simple clicks. It also helps you manage all of your orders easily. More impressively, the app is free, so why not try it out right now?
Know your niche
Before launching your online T-shirt store, bear in mind the niche that you will be concentrating on. To survive in the oversaturated T-shirt industry, it is crucial to remember what you are aiming at.
Design your T-shirts
If your designs are not excellent, then the task of marketing your items and enticing your customers to purchase will be very burdensome. Therefore, you must take your time and effort to focus on designing the T-shirts that you want to dropship. You can use t-shirt design websites to make sure that the artwork on your items is of high-quality and not trademarked.
Successful Shopify T-shirts store examples
Let's take a look at some successful stores with their impressive product offerings so that you can learn from them and build your success story.
Hamopride
Based in the US, they focus on offering unique fashion like tribal tattoo leggings, NFL leggings, custom ink t-shirts, tribal tattoo phone cases, customized pillows, tote bags, and many more.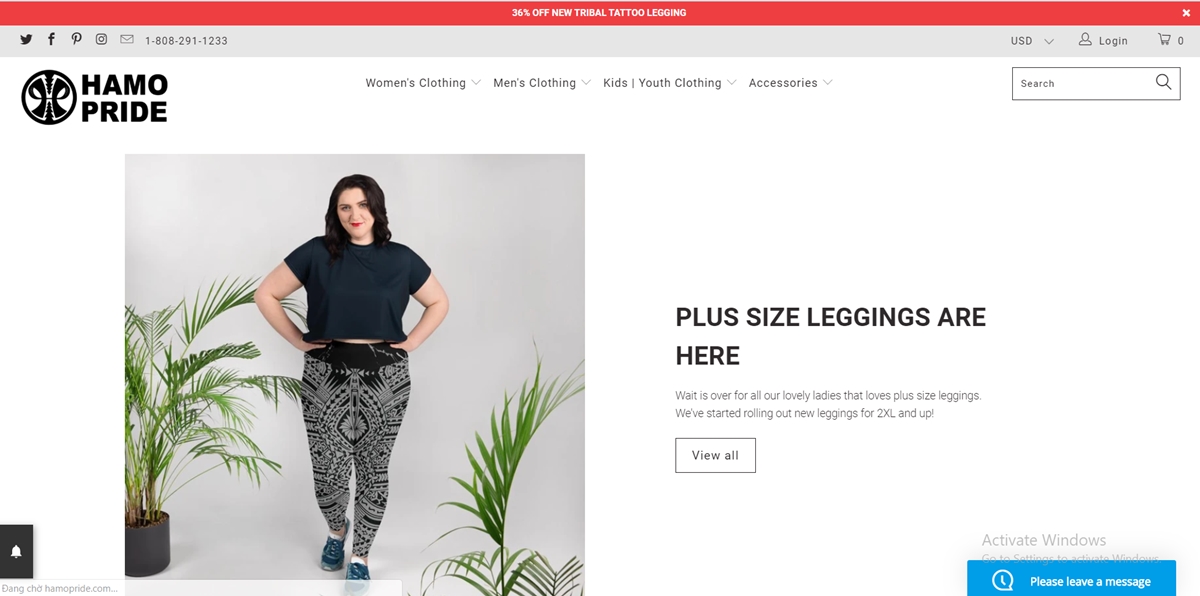 They use social networks like Pinterest, Twitter as a marketing weapon.
Yorstruly
You can discover many beautiful tights, kiosks, T-shirts, and sweatshirts in a feminine stripe produced with casual, technical, and recovery fabrics in the shop.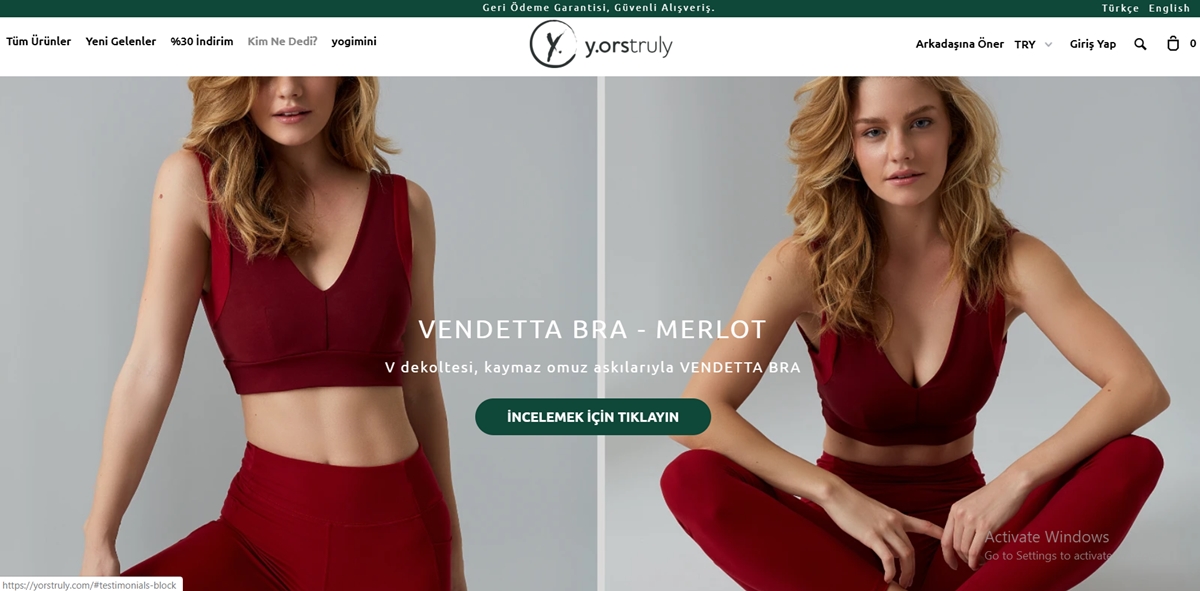 They choose Instagram as the social network to promote their products.
T1trendze
The shop will be a real paradise when you are looking for trendy T-shirts. This Indian shop sells the latest collections of hoodies, round neck t-shirt, V-Neck t-shirt online for both men and women.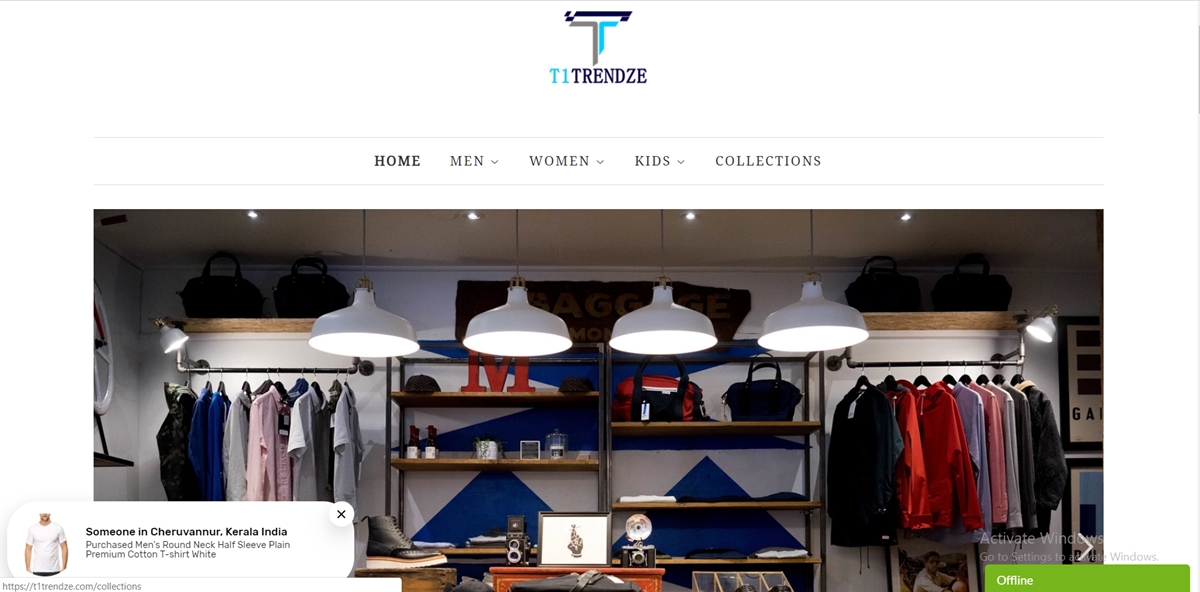 You can notice their presence on most of the social platforms like Facebook, Instagram, Pinterest, and Twitter.
Getshirtz
When Thatshirtwascash first launched on Reddit in 2014, people laughed at it. However, thanks to its weirdness, it has become trendy. Their insanely satisfying shirts produced are wacky, bizarre, and deliver speeches that few could comprehend.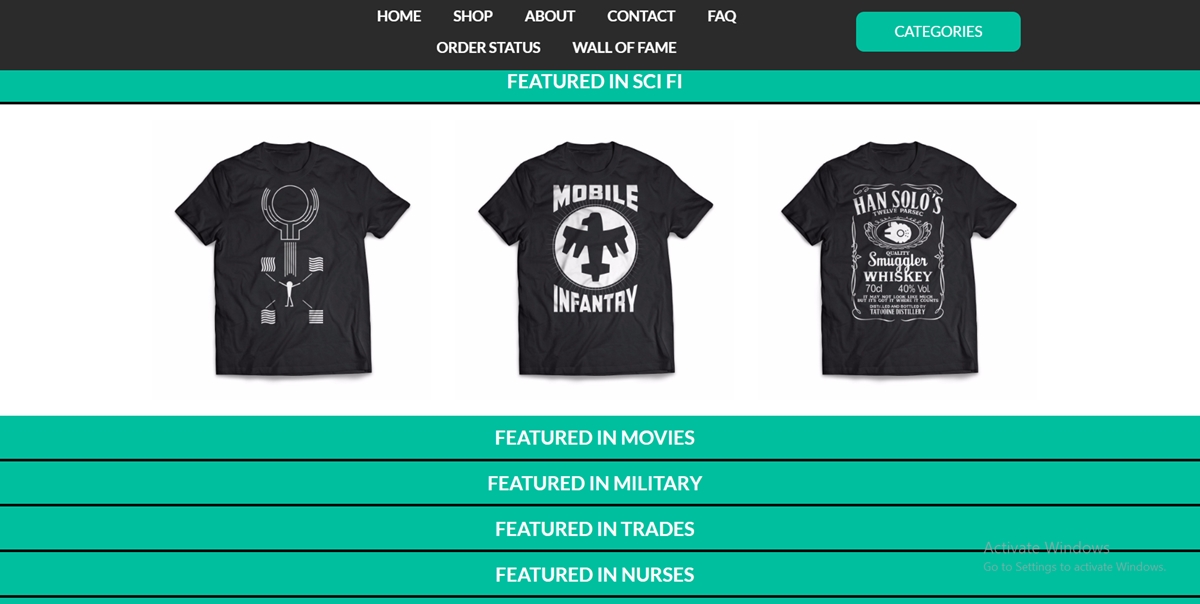 Summary
To conclude, we hope that with all the information you need, you can find out How to sell T-shirts on Shopify and create a successful brand in the industry. The success's ingredient lies in your creativeness and uniqueness, so to stand out from the crowd, you should think outside the box.
If you want to earn extra money by writing and selling eBooks in Shopify, then check out our article: How to Sell Ebooks in Shopify for more information.
Also, feel free to leave a comment below if you have any questions.
New Posts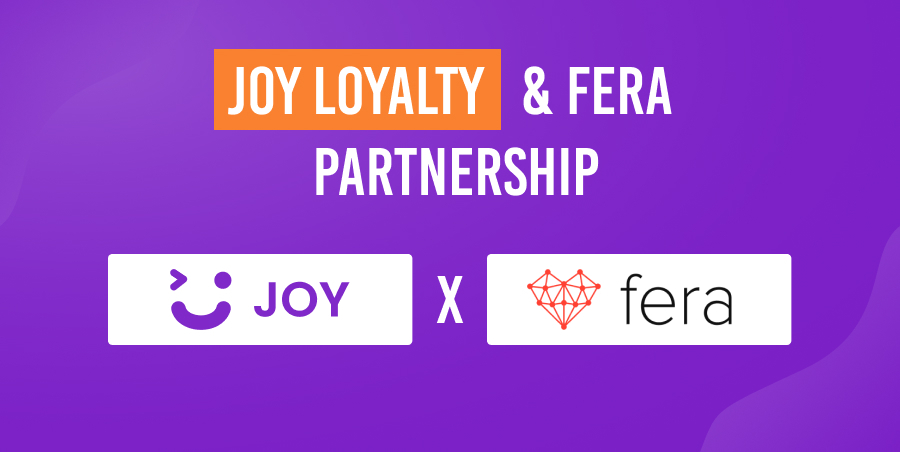 Subscribe
Stay in the know
Get special offers on the latest news from AVADA.
40k
subscribers has been joined!
Earn $10 in reward now!