How to Add Terms of Service to your Shopify Store
Last updated: December 01, 2023
For any online business that is selling goods and services, a strong Terms of Conditions agreement is as important as selecting your site theme. However, people are usually confused by the business and those documents also.
Therefore, In this article, we would like to show you what the Terms of Service are and you will be instructed on how to add Terms of Service to your Shopify store.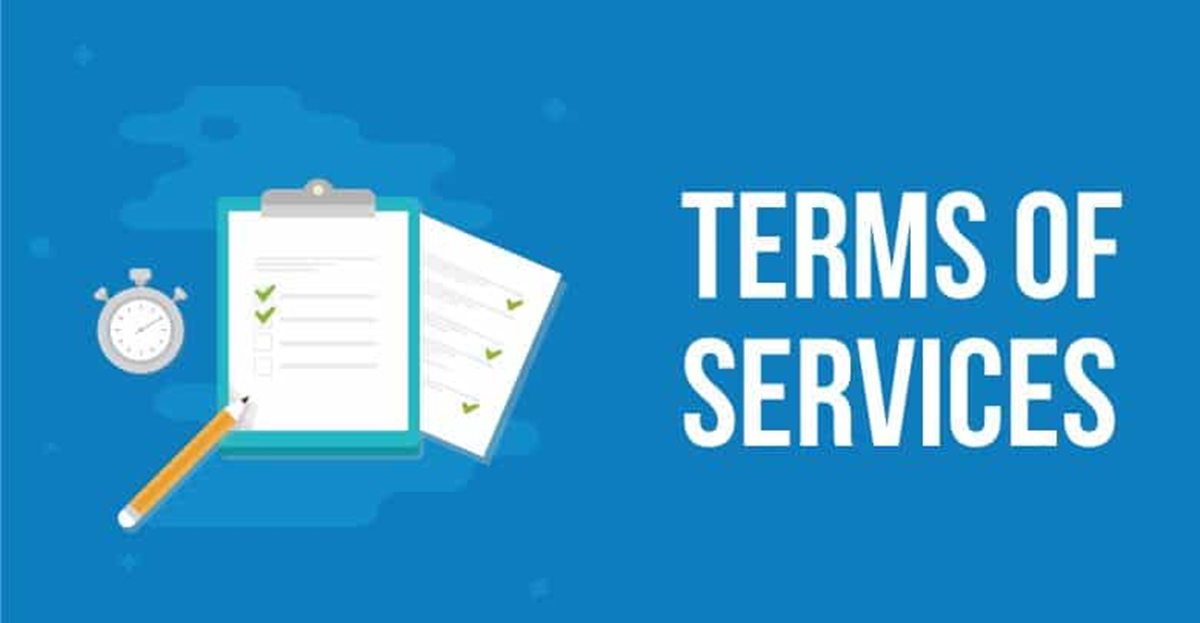 What are Terms of Service?
Terms of Service (TOS) pages act as a legal contract between the company (you) who owns the website and mobile app and its users who have access to your sites and mobile app. Possessing a TOS agreement is optional since there is no law asking you to have that.
In fact, Terms of Service page displays all the rules your customers must follow as shopping or browsing on your website. This is of great importance because it protects you and proves that your sites are totally safe and reliable. For instance, TOS will reveal whether your customers do violate the TOS of your site or not. Customers will not be allowed to post obscene or negative comments or have the right to hack your shop. Also, it is necessary to talk about spam or other things. TOS page might have different names, including Terms of Use or Terms and Conditions.
In general, one of the main reasons you find TOS critical for your site is to inform customers that they are not in your sites, which are exposed to the bad behaviors of the Internet such as viruses or negative comments. Additionally, you are able to refer to the TOS if customers are trying to start an argument with you.
Take note that almost legitimate gateway's payments will command you to issue the TOS on your site. If not, you will not be approved.
Why does your Shopify store need Terms of Service?
Now, it is time for you to get the three areas covered, consisting of the refund/return policy, privacy policy, and terms of service. Moreover, most online stores need one of them and as you are a store owner, it is important for you to have a clear idea of why you have to put them on your sites. In case there is someone who strives to sue you or in case customers tend to raise any question related to the policies, TOS or any site policy is truly needed.
The return policy has further instructions for your customers. It can outline what they really need to drop by if customers have any problems with their purchasing and wish to send them back to you. The policy plays a vital part in your sites for being honest with the customers. In some cases, you do not need to give any returns or refunds, but it is strongly recommended. By doing this, customers can see how long they must return a product and they might be willing to purchase from you if your policy is clear, fair, and concise.
Terms of Services examples and templates
Using Shopify's Terms of Services Generator

The Shopify platform contains a free privacy policy generator, which assists you in making sure that your company is obeying the law. Shopify's Terms of Services Generator is very easy to use and provides you with a customized policy in line with your company's items and services. In addition, Shopify gives you a refund policy generator, followed by Terms of Services generator, but you are also able to opt for only using the privacy policy generator.
Terms of Services samples by Termsfeed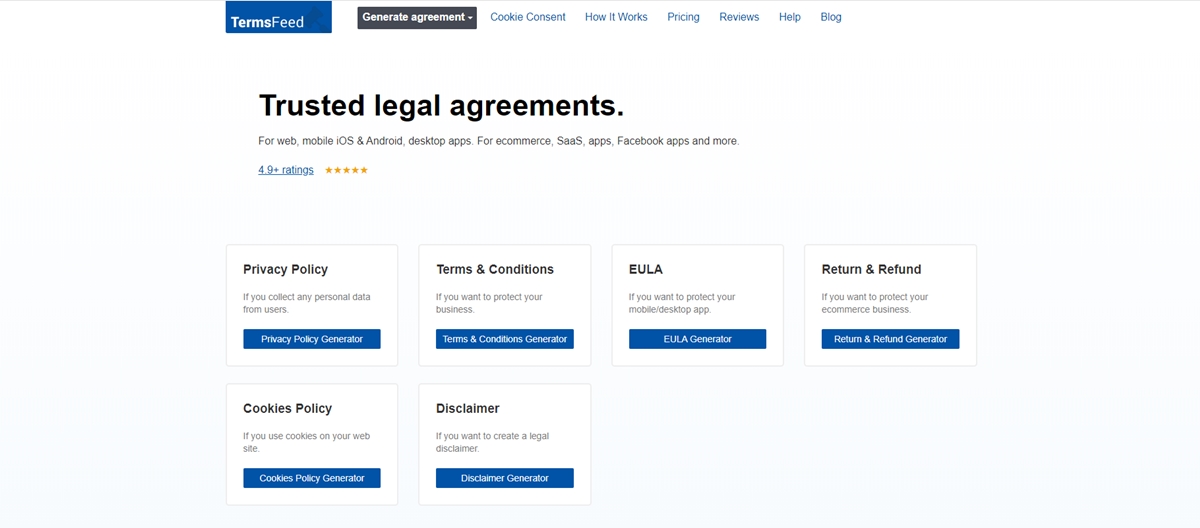 TermsFeed allows you to generate custom legal agreements that can make your customers follow your rules. TermsFeed legally binds your users and enables you to create Terms of Conditions, Privacy Policy, EULA, Return and Refund Policy, and Cookies Policy. These agreements are very important for any website, desktop apps, mobile apps, or eCommerce stores. These agreements can be built based on your business requirements. For example, if you use geolocation, collect email addresses, or sell products or services, TermsFeed is one of the perfect selections for you to generate customers as well as legally binds agreements.
Terms of Services samples by FormSwift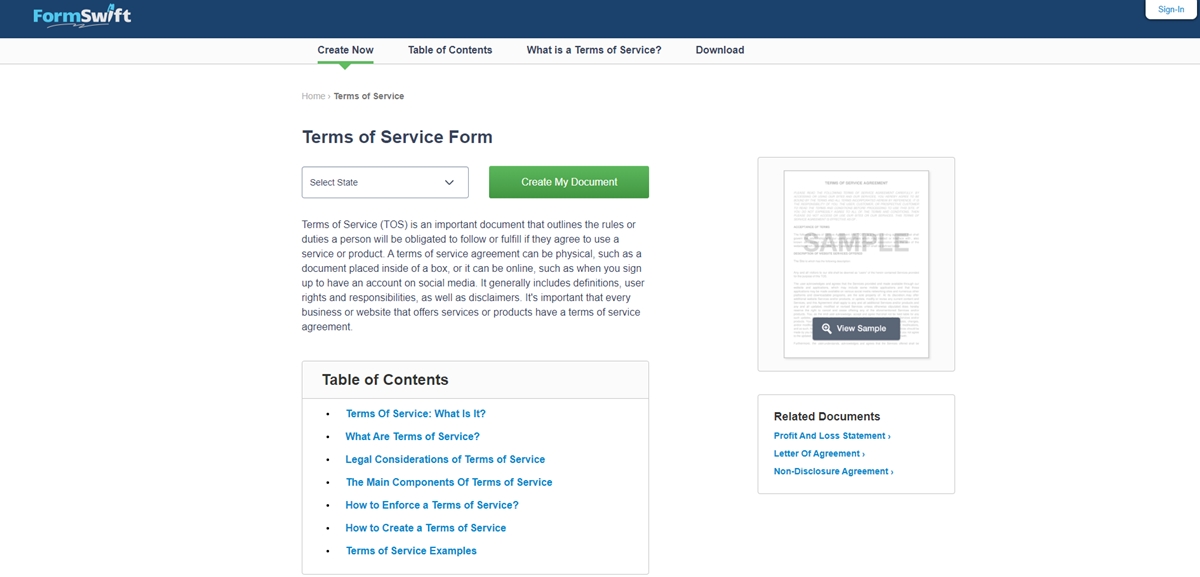 Basically, FormSwift provides its users with a ton of free legal documents for individual use. Personal forms will not get involved in more than two and three parties. Those forms can be used to guarantee the safety of a transaction consisting of services or products and to issue a contract to protect that person from unexpected problems or disputes or to make a formal legal demand.
Regarding small business legal forms, FormSwift offers your customers confidentiality agreements, service contracts, bills of sales, and loan agreements. Two or three parties can get involved in this small business form. FormSwift users had better contain as much information as needed about the small business that is created or exists. Those legal documents aid small businesses set up their new endeavor whether it is a purchasing estate, hiring more employees, or creating contracts. They are helpful for establishing some small businesses that are acting as vital transactions.
How to add Terms of Service to your Shopify store
As mentioned early, Shopify users are able to insert or create some kinds of policies below into your Shopify store:
Refund Policy
Privacy Policy
Terms of Service
Shipping Policy
Legal Notice
Basically, you can apply the HTML in your store policies' content.
After finishing adding the policies, you can link the policies with the footer of the checkout pages. More interestingly, your policies can be added to the menus in your online store.
In spite of generating the templates, Shopify lets you be responsible for your official policies. You only need to make sure to review all of your policies thoughtfully before adding them to your sites.
Add or generate store policies
Step 1: Head to Settings > Legal
To start, you can head to Settings > Legal from your Shopify admin.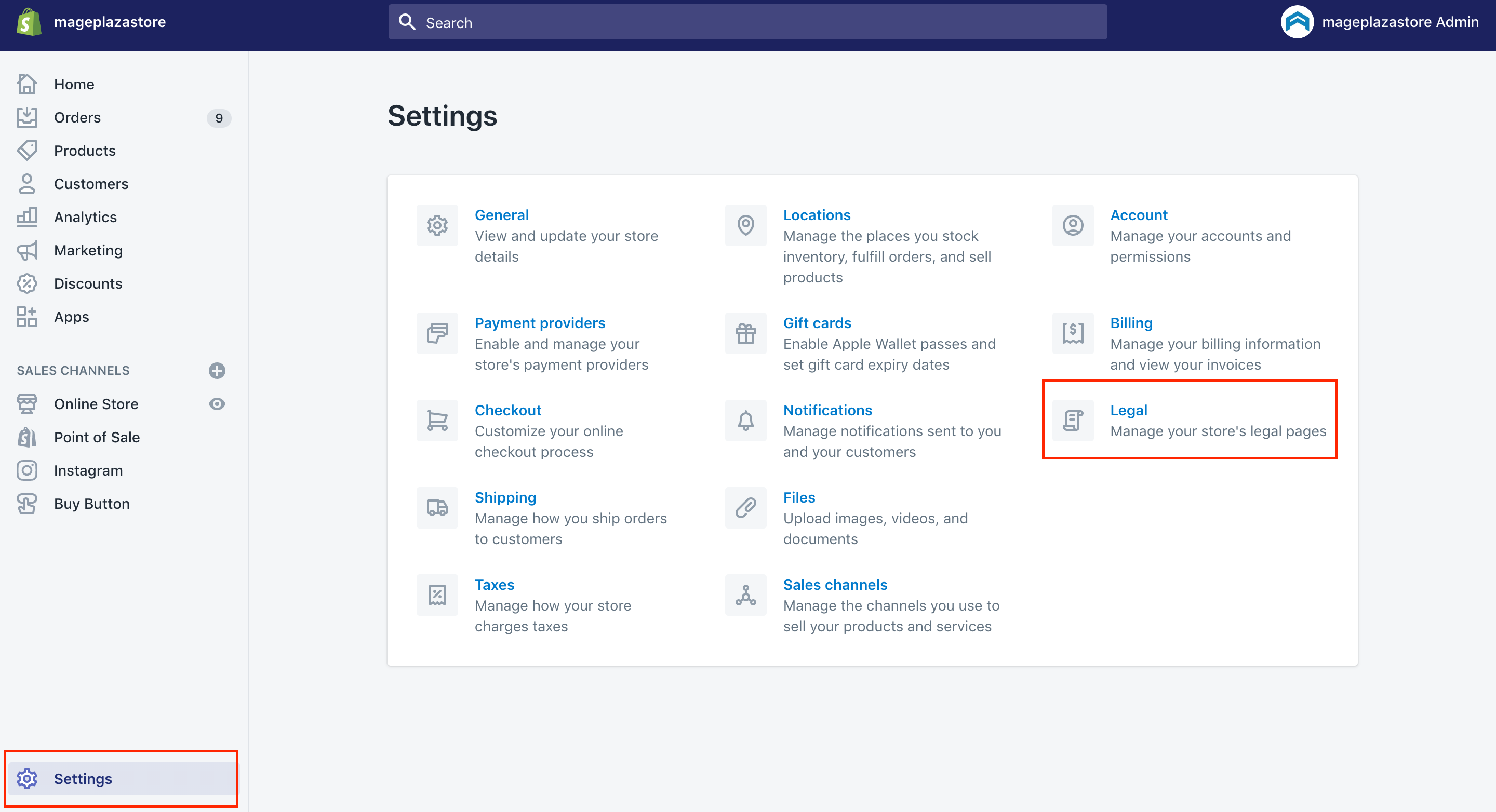 Step 2: Add your policies or choose to Create from template
Next, you can enter your own policies or simply click on Create from template to add the default template. You can use the text editors to provide styles as well as formatting for your policies and insert images, along with links.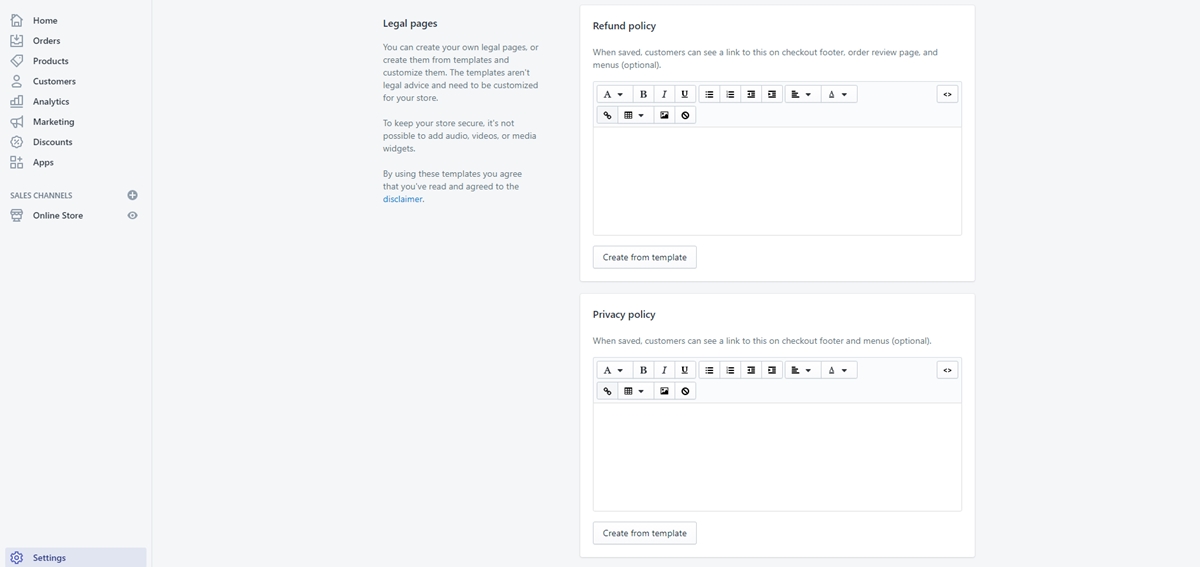 Step 3: Revise your own policies and make any changes
In this step, Shopify users can revise their own policies again and make any changes if necessary.
Step 4: Click on Save
Finally, click on Save to add your policies.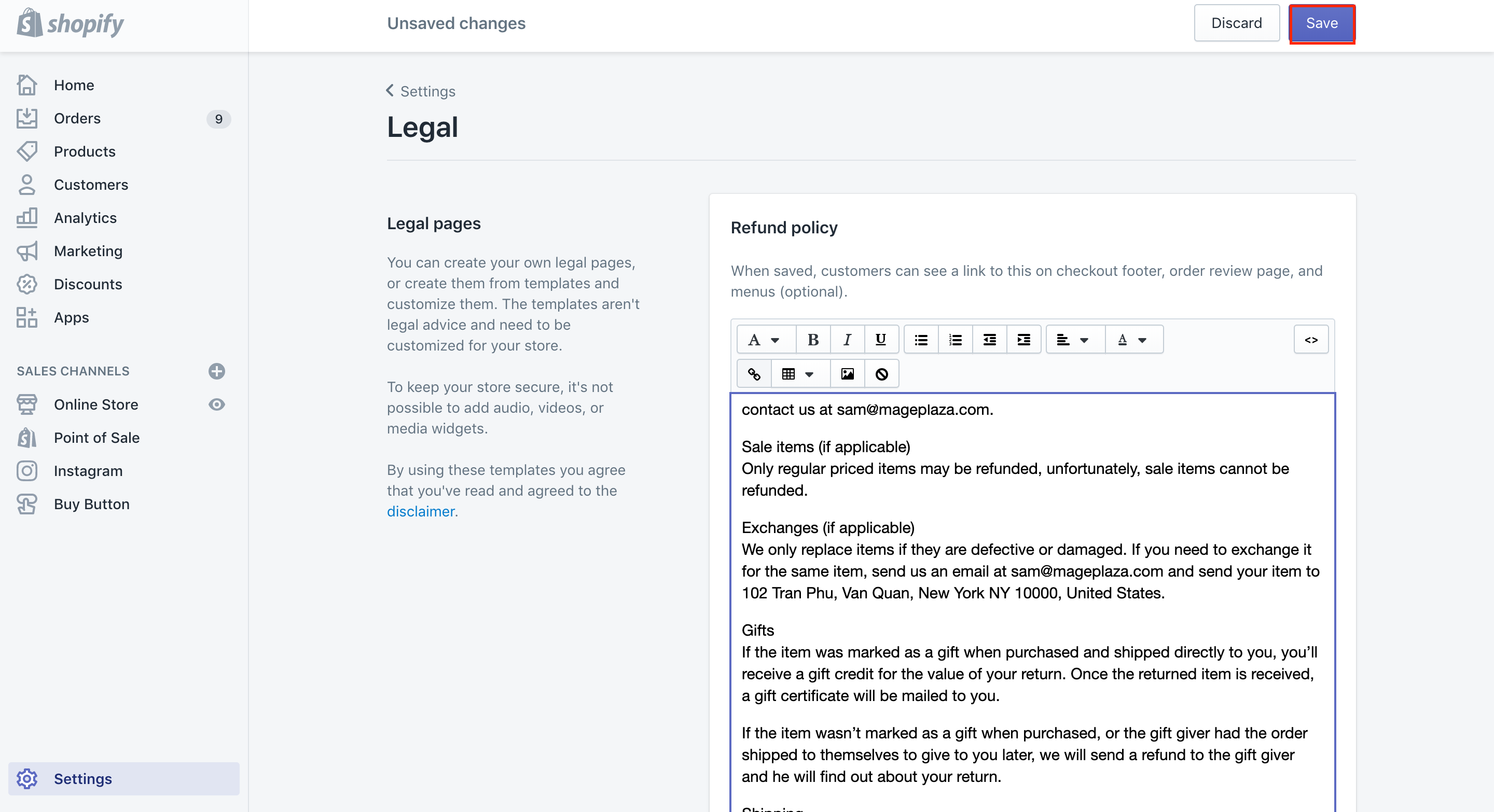 As you are adding your policies to your stores, they will be automatically connected with your checkout pages' footer. Do remember that customers might have to see and check your policies prior to the checkout page. Therefore, it is ideal for linking those pages in the store navigation.
Further Reading: How to Add or Generate Store Policies on Shopify
Add custom pages to display legal information
Shopify enables its users to generate the webpages in their Shopify admin. As you might not know, webpages are very useful for getting information published that seldom changes or that your customers refer to, such as About us pages or Contact us pages.
Remove your shipping policy from product pages
In case you are using any free theme from the Shopify platform, which was downloaded after November 2020 and you have been adding the shipping policies, the product pages on the online shop will contain a link to your own shipping policies. This aims at communicating any extra costs with the product or the shipping conditions.
Don't forget that you are able to delete this link by editing the theme's language.
Step 1: Head to Online Store > Theme
The initial step is to head to Online Store > Theme.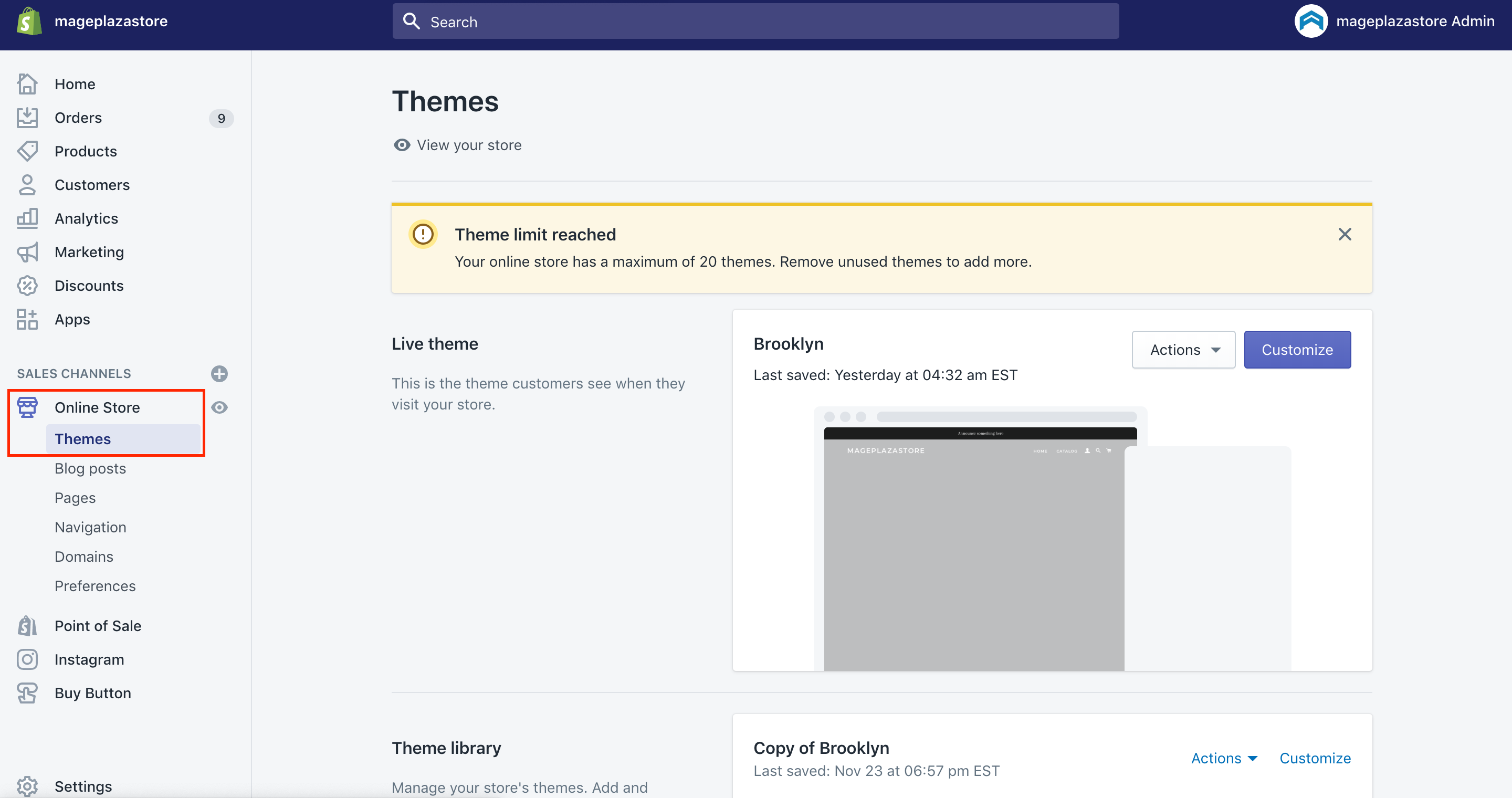 Step 2: Select Actions > Edit languages
Next, you can select Actions > Edit Languages located next to the current theme.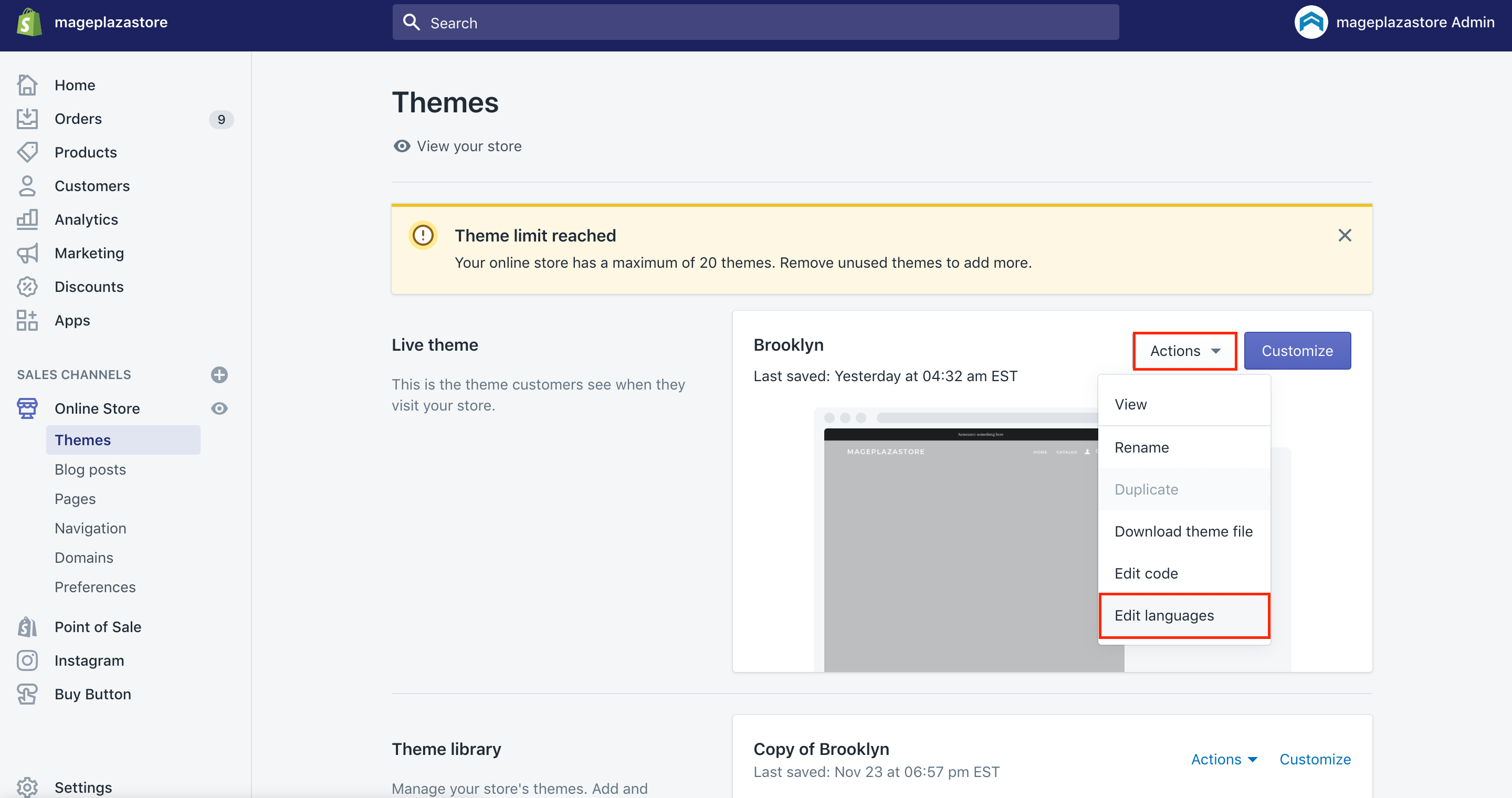 Step 3: Enter shipping policy html
To continue, let's enter shipping policy html in the searching box.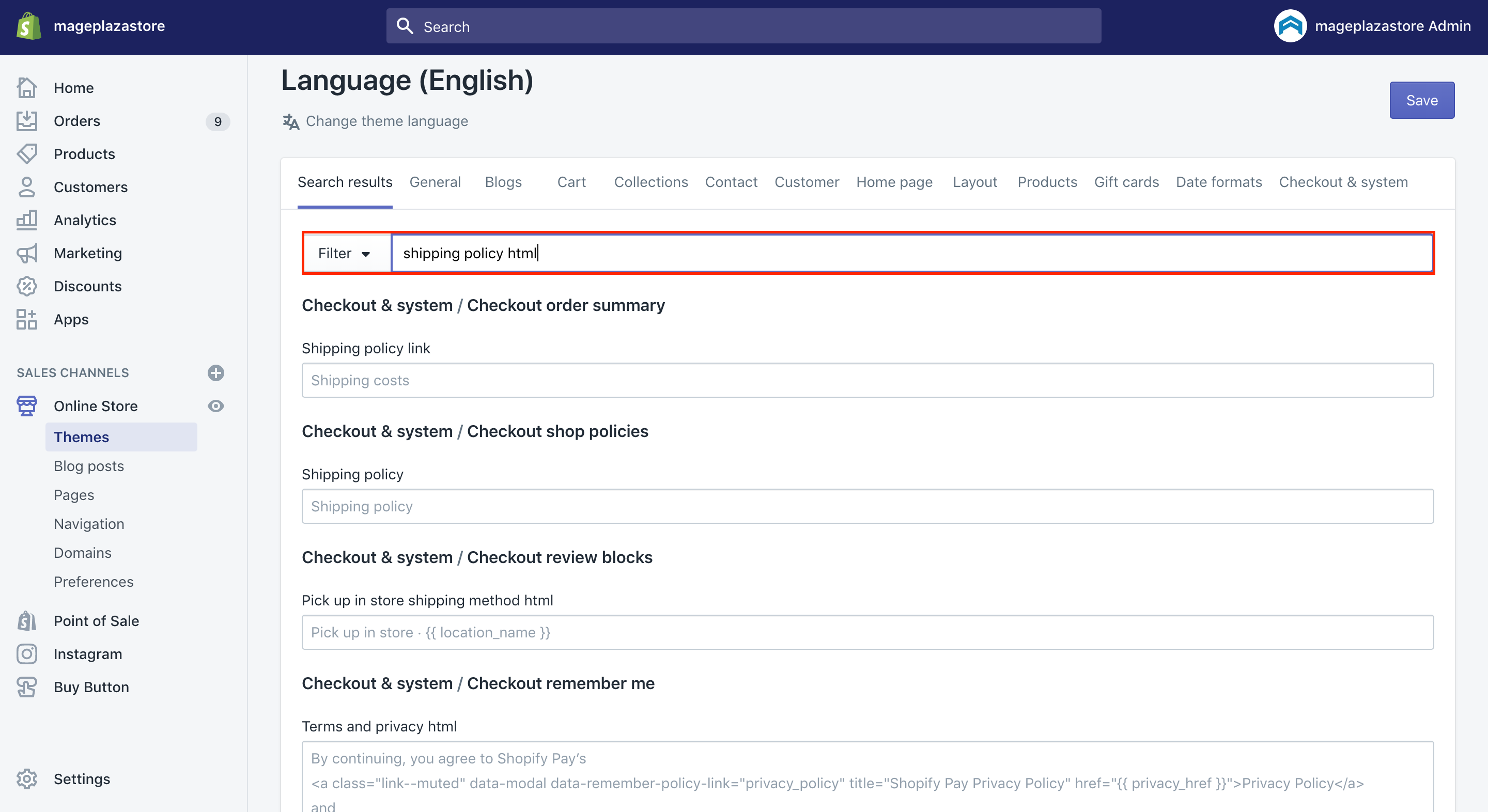 Step 4: Replace contents with spaces
Then, you can replace your contents with a single space in the Shipping policy html box.
Step 5: Choose Save button
To finish what you have done, choose the Save button.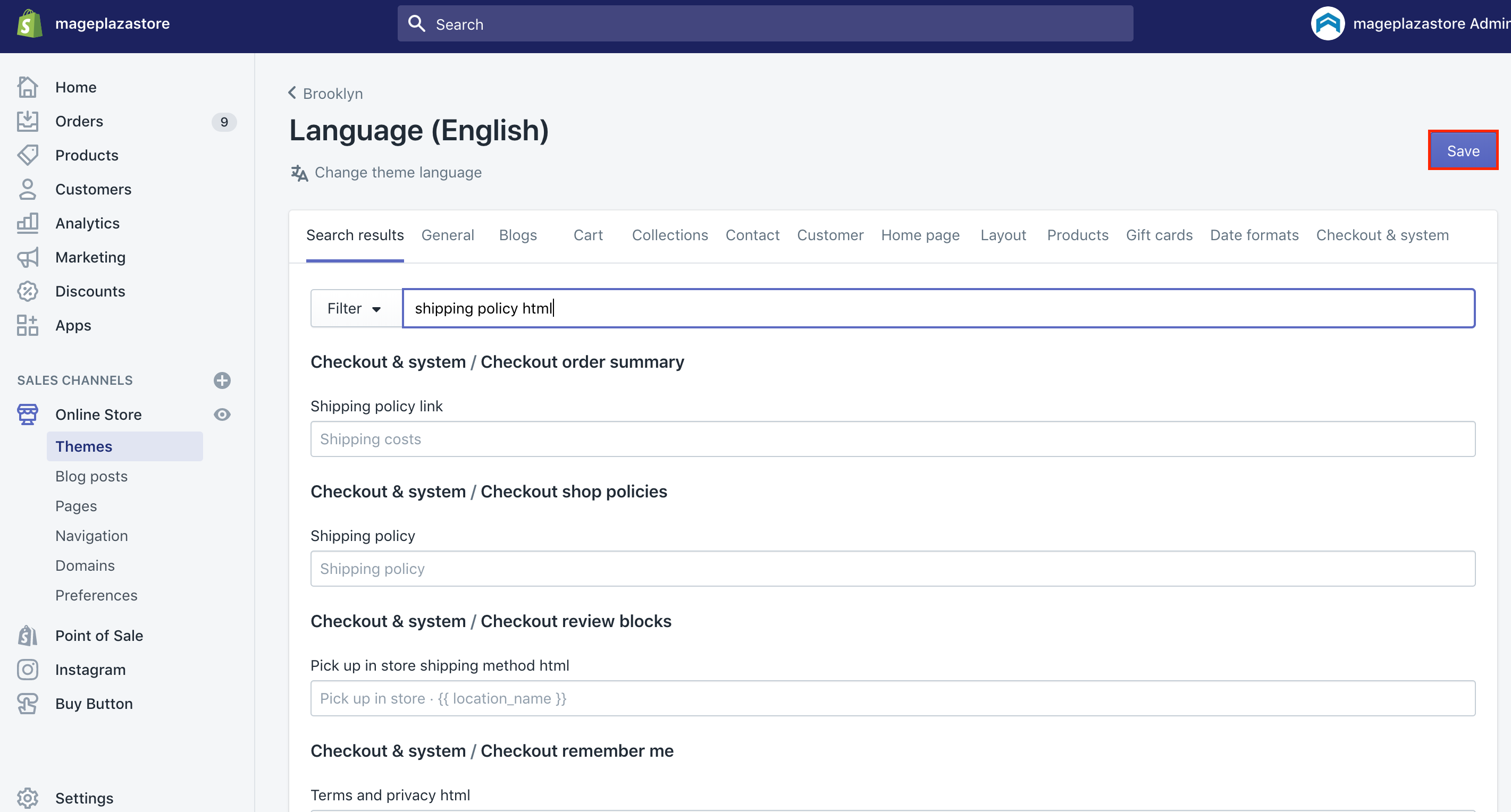 Recommended: Shipping Policy: Templates, Examples and Everything You Should Know
Add an Agree to terms and condition checkbox
There is the fact that you can easily add a checkbox I agree with the terms and conditions to the cart page, which customers need to see before they check out. In case customers do not tick the checkbox before choosing the checkout button, then an alert dialogue will appear to stop them from continuing to buy.
In fact, steps on how to add an Agree to terms and condition checkbox will depend on if you use a sectioned or a non-sectioned theme. A sectioned theme is a new theme that allows you to drop and drag to get the layout of your store pages arranged.
To find out which theme is supporting sections, you can head to the Edit code page from your theme. In case there are files in the Sections directory, then you are applying the sectioned theme. Regarding non-sectioned themes, they were officially launched before October 2016 and contained no files in the Sections directory.
There is a note that if you use a sectioned theme, you can choose the Sectioned themes button. Additionally, if you are applying an older and non-sectioned theme, don't forget to head to the Non-sectioned theme.
Other best practices for creating your ecommerce Terms of Service
Here are some extra tips as well as best practices to help beef up the TOS agreement:
Choose a common layout
A typical agreement, as you know, can cover many various fields; hence, you might need to make it become easy for a party to get it navigated. There is a chance that the party will be interested in a typical section. Making a table of contents located at the top that can be associated with different areas is very useful since it can prevent your customers from miles they are finding. You also have to guarantee that you apply the bold headings to follow up many sections for readability.
Make sure your ToS are regularly updated
There is the fact that you need to update your Terms of Service on Shopify regularly. If necessary, making amendments is of great importance in response to site changes or upcoming new laws. In case your TOS is out of date, you can lose the legal protections you write them.
It is ideal for informing customers that your TOS are frequently updated because this chance provides your customers with more confidence when working on your sites. All you need to do is to place the date of your latest version located at the top of the page.
Think about the best way to obtain consumer consent
In case you would like the maximum legal protection, then it is good to ask for some form of affirmative action which represents your customers. At the same time, you can add your hyperlinks to the TOS, which means that no matter if your customers have read your TOS or not, they will be given reasonable notice to do. This can make the TOS more legally binding in most situations.
Final words
Take note that drafting TOS seems to take you lots of time; however, it is part of running a successful eCommerce business. Legal disputes can happen all the time for many sellers. Making an effort in Shopify Terms of Services will help grow your business and help you avoid any unexpected problems. If you wish to have a long-term business, it is critical that you should take every preventing measures and this will start with the TOS.
Conclusion
We hope that our article on how to add terms of services to your Shopify store will assist you in getting a better understanding of the TOS and how to make a good TOS. Should you have any questions, don't hesitate to contact us for further discussion.
Related Posts:
---
Mike is a content writer at Avada, with a love for video games, gadgets, and software. He has been writing about the industry now for over 7 years. He likes to keep up-to-date with the latest software releases. He's also an avid reader, and he enjoys spending time outdoors with family and friends. When he's not working, you can usually find him playing video games or exploring new outdoor activities.