Shopify Print on Demand Apps 2021
8+ Best Shopify Print on Demand Apps from hundreds of the Print on Demand reviews in the market (Shopify Apps Store, Shopify Apps) as derived from AVADA Commerce Ranking which is using AVADA Commerce scores, rating reviews, search results, social metrics. The bellow reviews were picked manually by AVADA Commerce experts, if your app about Print on Demand does not include in the list, feel free to contact us. The best Print on Demand app collection is ranked and result in January 2021, the price from $0. You find free, paid Print on Demand apps or alternatives to Print on Demand also. The Top 50+ Shopify Free Apps for Every Store.
8 Best Print on Demand Apps for Shopify
Here is a list of 8 best Shopify Print on Demand apps:
Printful: Print‑on‑Demand by Printful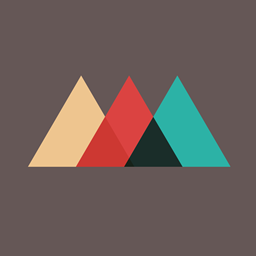 Printful is a reliable partner with some popular print on demand app on Shopify platform. The app can arrange printing and shipping every door's house within about 3 working days at its locations, including North California, California, Mexico, and Latvia (in Europe). You can sell multiple products on Printful ranging from clothes to posters, embroidery, and backpacks. You can easily create your own Printful with your account on Shopify, post your designs, and synchronize products you want to fulfill. The remaining is creating your bill, along with shipping and you are finished. With Printful, you can control your profits, provide discounted samples, store your inventory or personalize your product. As an order is made and completed on Shopify with a Printful product, it will be automatically sent to the Printful team. The team can print and deliver it to your customers under your store brand. With an international team with over 500 people, Printful aims at making e-commerce easy for anyone who is willing to try.
Highlight features
Require no advanced costs
Ingegrate your stores
Automate orders to fulfill
Professional working team
Control your revenue
Price: Free
Rating:4.7 / 5
Printify: Print on Demand by Printify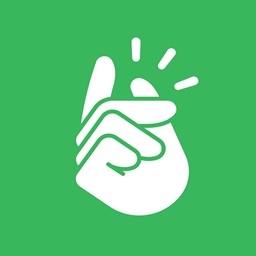 Printify is known as a powerful print on demand platform which empowers you to generate your products with the designs, description and synchronize products to your store, then process the orders as well as deal with printing, along with shipping products directly to your customers. It is estimated that more than a hundred thousand of store owners has been using Printify and there are extra advantages of the app, including multiple choices of products, automating syncing with your store or competitive product prices. In addition, the app is easy to install. All you need to do is clicking the Get button and creating an account or signing with the existing one. Next, you can opt for the products and a print provider. After uploading your expected design file in Mockup Generator, you can publish it and synchronize with your Shopify online store. Finally, you can sell your products while Printity takes care of both fulfillment and dropshipping.
Highlight features
Create products with your designs
Synchronize products with your online store on Shopify
Take care of the fulfillment and dropshipping
Provide with competitive product prices
Easily install and use
Price: Start from $0/month
Rating:4.6 / 5
teelaunch: Print on Demand by Teelaunch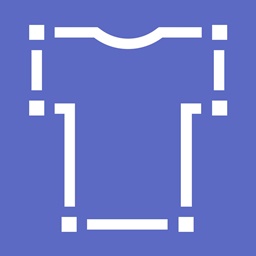 As you might not know about, Teelaunch: Print on Demand developed by teelaunch is actually a pioneer in the print on demand on Shopify. What Teelaunch can do to your store is that it helps you create unique products quickly and easily. The app can handle whatever a store owner throws at it. Also, Teelanuch can provide you with the best level of performances and quality and it is estimated that more than 20 products are already created within seconds when using this app. You can sell multiple items on Shopify store such as accessories, home commodity, wall art, jewelry, drink-ware, dinnerware, apparel, office, or all over print. Besides providing store owners with an amazing shopping experience, the app that includes its manual order toll can allow you to send it orders you might get on the Internet.
Highlight features
Sell your products anywhere
Create your products quickly and easily
Keep the product prices low
Provide high quality and perfomances
Create amazing shopping experience
Price: Free to install. External Charges may apply.
Rating:4.6 / 5
Printy6 by Snaprinting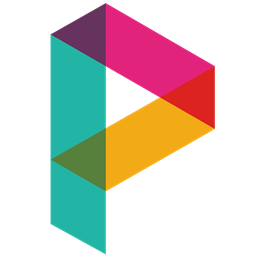 Printy6 app developed by Snaprinting possesses multiple items you can opt for to put the design on and, of course, you can easily install the app at no cost. In fact, without inventory, the app still offers you free delivery service and all you need to do is to sell your products. Users can have plenty of products to choose from watches, shoes to wallet or bedding. Take note that the production can take from 3 to 7 days and delivery can take up to two weeks to complete. At the same time, global free shipping is allowed to. Snaprinting focuses on making the art printing beautiful and attractive. In addition, the app can give you competitive prices and quick shipping service so that you do not need to waste your money on stockings or inventory. Also, the app's price adds delivery cost, therefore, there exists no hidden cost to your customers.
Highlight features
Possess multiple items to choose from
Add customs designs to products
Provide users with competitive prices and quick shipping service
Enable to print, pack and ship products
Need no inventory
Price: Free
Rating:4.3 / 5
AOP + Print on Demand Fulfilment & Dropshipping by Alloverprint.it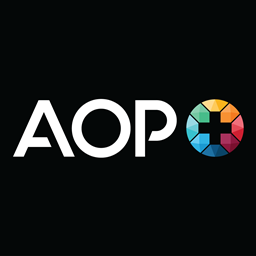 As you might not know about, AOP+ Easy Print On Demand is the world's drop-shipping. What the app can do for you is that it helps to automate the printing in less than 30 seconds. In fact, the app can do printing on demand and then drop-ship to the customers with your own brand. Unlike other sources of printing, the app can print everything, which means that it plays an important role in manufacturing the products you are selling. Your customers can get competitive prices for over-printing items of the print-on-demand services in the US, UK, and European. AOP + working process is as an order is created on your Shopify store including AOP+ products, it can be directly sent to the app, then the app helps print and deliver to your customers. You can get lots of supports since AOP+ app integrates with your Shopify store. Also, you should not forget that AOP+ app contains more than 200 premium and classic products as well as variations.
Highlight features
Organic Print on Demand Fulfilment & Worldwide Dropshipping
Create products in seconds without required skills
Automate printing under requirements
Print any thing inside house and ship directly to customers
Sell unique items
Support over 200 premium and classic products
Price: Start from $0/month
Rating:4.5 / 5
Pixels ‑ PrintOnDemand Drop Shipping by Pixels.com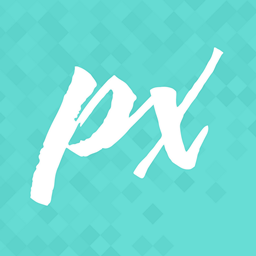 Pixels – Print On Demand run by Pixels.com helps with printing on demand and support drop-shipping to your customers. Interestingly, the app is loaded with 15 manufactures located in 5 countries, which means that your delivery to your international shoppers without import taxes. The app can complete the products in about 3 working days and ship directly to the customers before getting them notified about their order. Additionally, you do not need to care about the inventory and all you need to do is uploading images, generate products and get them sold immediately. With Pixels, everything is fully automatic and the app can offer over 100 products for your customers to choose from. Moreover, the app can set a basic price for any products manufactured by them and help you earn on sales no matter what you set as the markup. Take note that you can feel free to install the app and get started today. Don't forget that additional fee might be charged under your own requirements.
Highlight features
PrintOnDemand Drop Shipping from 15 Global Fulfillment Centers
Include products with print-on-demand into Shopify store
Allow products to be shipped network
Ship directly to customers and notify them as shipment is complete
Set up delivery times to buyers without cross border import taxes
Set prices for each products so that you can earn sales
Price: Free to install. External Charges may apply.
Rating:4.0 / 5
Two Fifteen ‑ Print On Demand by Two fifteen ltd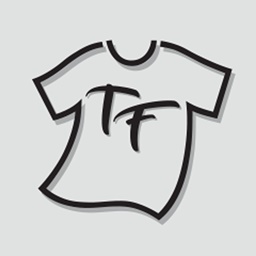 Two Fifteen – Print On Demand developed by Two Fifteen LTD is known as a print on demand and the world's drop-shipping app. With the app, you can get your orders automated because the app integrates the store, hence, your orders can be sent to the app's fulfillment team in the UK. After that, the app will handle the rest from printing to shipping and you should take a note that your orders can be fulfilled from 3 to 5 business days. You can have more than 200 products to choose from Two Fifteen, including T-shirts, Cushions, Phone Cases, Tea Towels, Photo Prints or Delivery. In addition, The average dispatch time can be up to 3 business days. Read here, you may wonder how to integrate your Shopify store with the app. All you need to do is to click Get button, sign up or log in, create or synchronize with products and finally set the payment method. If you have any issue with the app, you can connect with the app team by phone, via Live Chat on its website or emails.
Highlight features
Print On Demand Fulfilment And Worldwide Dropshipping
Get every order highly fulfilled
Enable to print and ship orders directly to customers
Support over 200 products
Provide instant support by phone and via chat and emails
Integrate with Shopify stores
Price: Free to install. External Charges may apply.
Rating:4.4 / 5
GearLaunch ‑ Print on Demand by Gearlaunch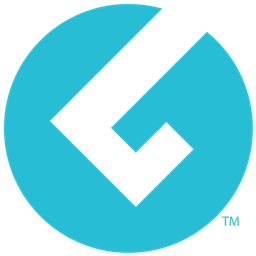 A place to sell always plays an important role in capturing customers' attention and. GearLaunch is a great choice for boutiques wishing to own amazing albums of pictures like albums of clothes to increase the number of sales. With the app, you are able to create a lot of catalogs comprised by grouping similar clothes. Users can have a magnificent experience when using directly the app's distinctive features. First, store's admin can select products to display from 50+ catalogs. It means that admins have the right to display new arrivals on the homepage to attract buyers' interest. Moreover, orders are shipped out within three days after merchants complete their fulfillment. Second, the app is available with PayPal to help foreign buyers be comfortable in the payment process. Third, GearLaunch supports direct products delivered to customers. The app offers a 14-day free trial then you pay $4.99 per month to use the full version.
Highlight features
Select product from 50+ product lists
Ensure the pending status within 3 days
Add payment in GearLaunch Billing tab
Be available with PayPal payment
Support direct products delivery to customers
Price: $4.99/month. 14-day free trial. Additional charges may apply.
Rating:3.9 / 5
How AVADA.io ranks Shopify Print on Demand apps list
These above 8 Print on Demand apps for Shopify are ranked based on the following criterias:
The ratings on Shopify App store
The app's rank on search engines
The prices and features
The app provider's reputation
Social media metrics such as Facebook, Twitter and Google +
Reviews and assessment by AVADA.io
Top 8 Shopify Print on Demand Apps
Special thanks to all vendors which contributed the best 8 Shopify Print on Demand apps. We honestly recommend you to give every app above a try if possible. We create Shopify apps review series with the aim of helping Shopify online stores find the best Print on Demand for their website. All of the information on the review (including features, description, prices, and links) is collected from the vendor's website or their own published page/ selling channels.
The list of the 8 best Shopify Print on Demand apps is kept up-to-date on a regular basis by our team. Please feel free to reach us out if you have any questions related to this app review.
Don't see your app on the list? Wanna contribute more content to this review? Contact us
Comments for Print on Demand
---
---
People also searched for
shopify print on demand apps

print on demand apps for shopify
top print on demand for shopify

top shopify print on demand apps