How Does Dropshipping Work On Shopify?
As you're looking for this topic, I guess you must have heard of dropshipping - one of the most popular business models in the Internet age. When owning a dropshipping store, you will never have to invest too much time and money on carrying the inventory. Instead, you will be able to freely focus your valuable time as well as resources on growing your business and making more sales. Therefore, dropshipping is considered a flexible way for you to run your business and it works on a variety of ecommerce platforms including Shopify - the biggest platform on the market.
So, what is dropshipping? How does dropshipping work on Shopify? And what are the pros and cons that are associated with this business model? Let's address each of these questions in this article.
About the dropshipping model?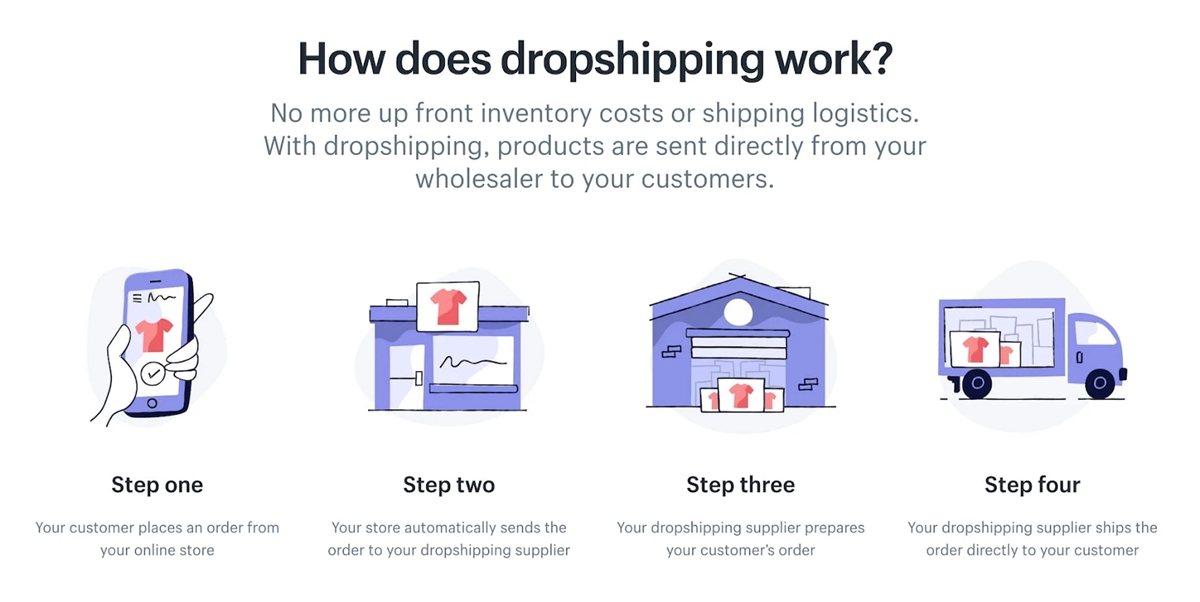 Dropshipping is a retail fulfillment practice where you, as the seller, do not keep the products you're selling in stock. Instead, when you sell an item through the dropshipping model, the item will be purchased from a third-party supplier who has the inventory and ships the item directly to the buyer. This way, you don't have to handle the order fulfillment and shipping.
As you can see, the biggest difference between dropshipping and traditional retail is that, in dropshipping, the seller does not own or keep their inventory, but, instead, purchases inventory from a third-party supplier when needed. The third-party supplier is mostly a wholesaler or a manufacturer.
How does dropshipping work on Shopify?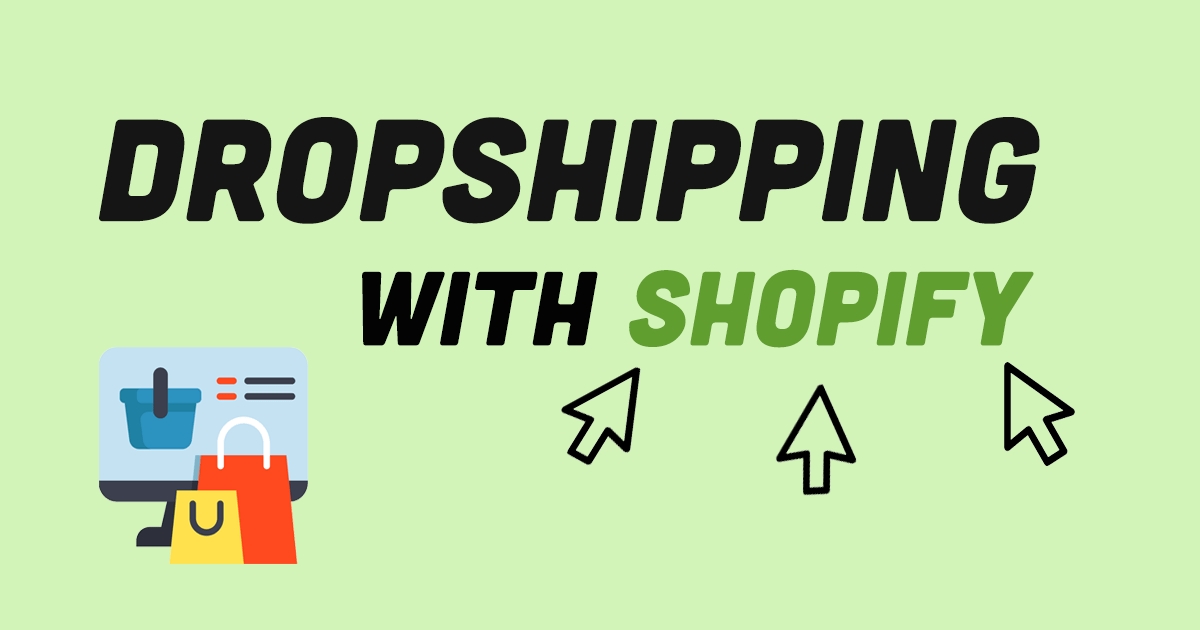 There are two common approaches that dropshipping merchants use:
Seeking suppliers based in the US, Europe, or anywhere else in the world. This can be done via online supplier databases or apps that connect you to thousands of suppliers such as Spocket.
Using Oberlo, an eCommerce app developed by Shopify that connects dropshipping merchants with suppliers based in China. It does that by enabling you to browse the Chinese eCommerce marketplace Aliexpress and import products from this marketplace right into your Shopify store with just a few simple clicks.
In both approaches, when a customer places an order with you, you will be able to have their order fulfilled and shipped via the app that you use. Most dropshipping apps automate the majority of this process, so you barely have to spend time on order fulfillment and shipping. The bought order will be sent to the supplier who, then, will package and deliver to the customer no matter where they are in the world.
Here is a flow chart so you can better understand this process: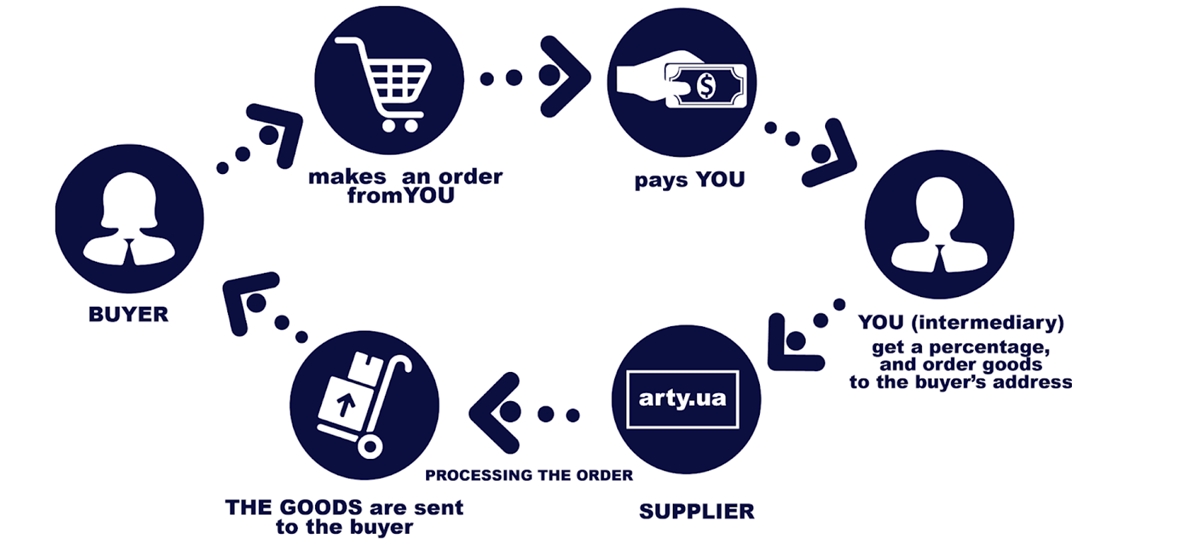 Step 1: It starts with the buyer. They might be interested in your product and want to buy it.
Step 2: This is when the buyer places an order in your store.
Step 3: The buyer needs to pay you in advance for the order.
Step 4: Once the customer has made their payment, you, as a dropshipping merchant, buy that item from your supplier.
Step 5: The supplier fulfills that order and ships directly to the customer.
Step 6: The buyer receives the order.
What are the benefits of dropshipping?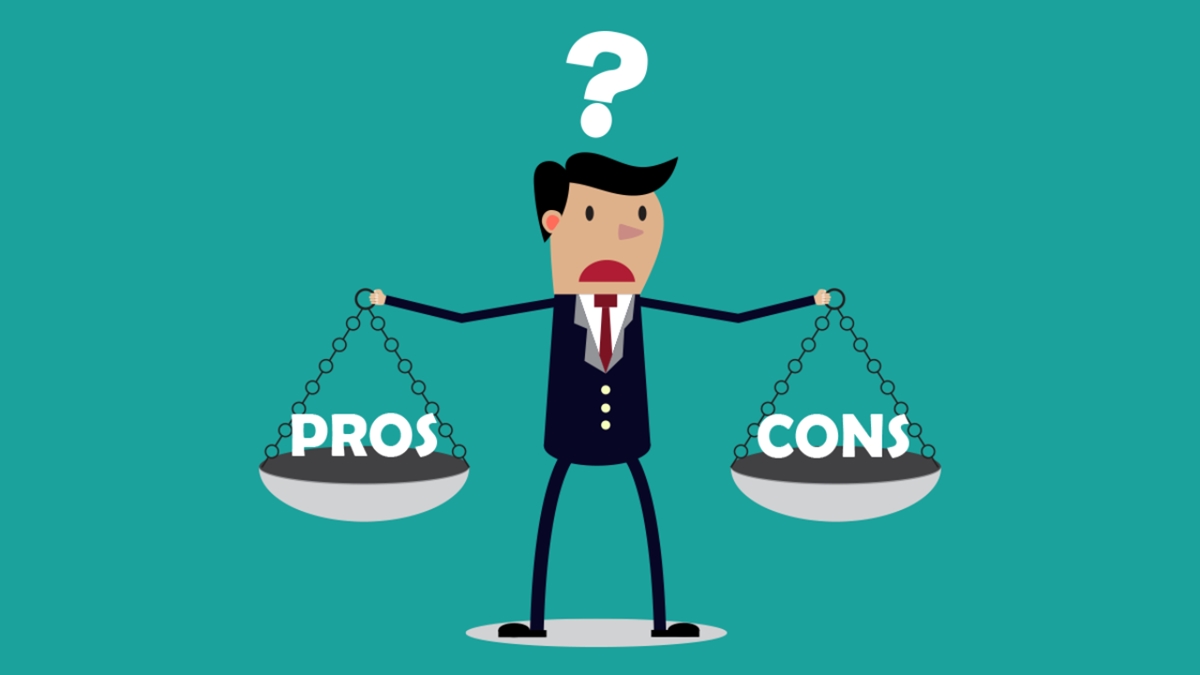 Dropshipping is a popular business model, especially among first-time business entrepreneurs, because it has a low entry barrier. You don't have to put a huge initial inventest upfront to get started as in traditional retail. Also, dropshipping enables you to test products very quickly; you can import whatever product you want to sell into your store, and if they don't sell, you just need to remove them. That costs you nothing because you don't have to invest in inventory to test products. Here are a handful of other reasons why dropshipping is a great business model.
Smaller initial investment:
This is probably the biggest advantage when it comes to doing dropshipping. With this business model, you can launch an eCommerce business without having to spend thousands of dollars as inventory investment upfront. Traditional retail always requires entrepreneurs to invest a large amount of capital in buying and maintaining inventory.
When you do dropshipping, you won't have to buy an item unless you've got an order and a payment for it from your customers. Without the need to invest in inventory, launching a business has much less capital burden. This also means the risk associated with dropshipping is low. With traditional retail, if your products don't sell, you have to sit with that inventory and the money spent on it is lost. With dropshipping, if your products don't sell, you lose very little.
Easy to start:
With dropshipping, you don't have to worry about these burdens:
Paying for warehouse rent and maintenance.
Managing stock
Fulfilling your orders
Tracking inventory for accounting purposes
Low overhead costs:
As you don't have to purchase inventory and manage warehouse, your overhead costs will be pretty low. Tons of successful dropshipping stores run their businesses at home with a laptop connected to the Internet, and that's it; there's very few recurring costs required.
When you grow bigger, you might have to spend more on your online infrastructures such as a stronger hosting or a higher Shopify plan, but that will still be much less than running a brick-and-mortar store.
Flexible location:
If you want to run a business and travel the world at the same time, then dropshipping is for you. You can run a dropshipping business from anywhere in the world; all you need is a laptop and Internet access.
Tons of products to sell:
Since you don't have to keep inventory of any product that you want to sell, you can just import as many products as you want to your store. If any of them don't sell, you just take it down.
Easy to test:
Dropshipping can be a way for entrepreneurs to build up a business from scratch, or it can be a way that business veterans use when they want to test a new product line for their existing business.
Easier to scale:
With traditional retail, if you want to acquire three times the number of sales you're making, you have to hire more people, you have to invest more and you have to work three times harder. In comparison, most of the labor-intensive work in dropshipping is handled by your supplier, so it's easier to scale up without having to deal with incremental work.
What are the drawbacks of dropshipping?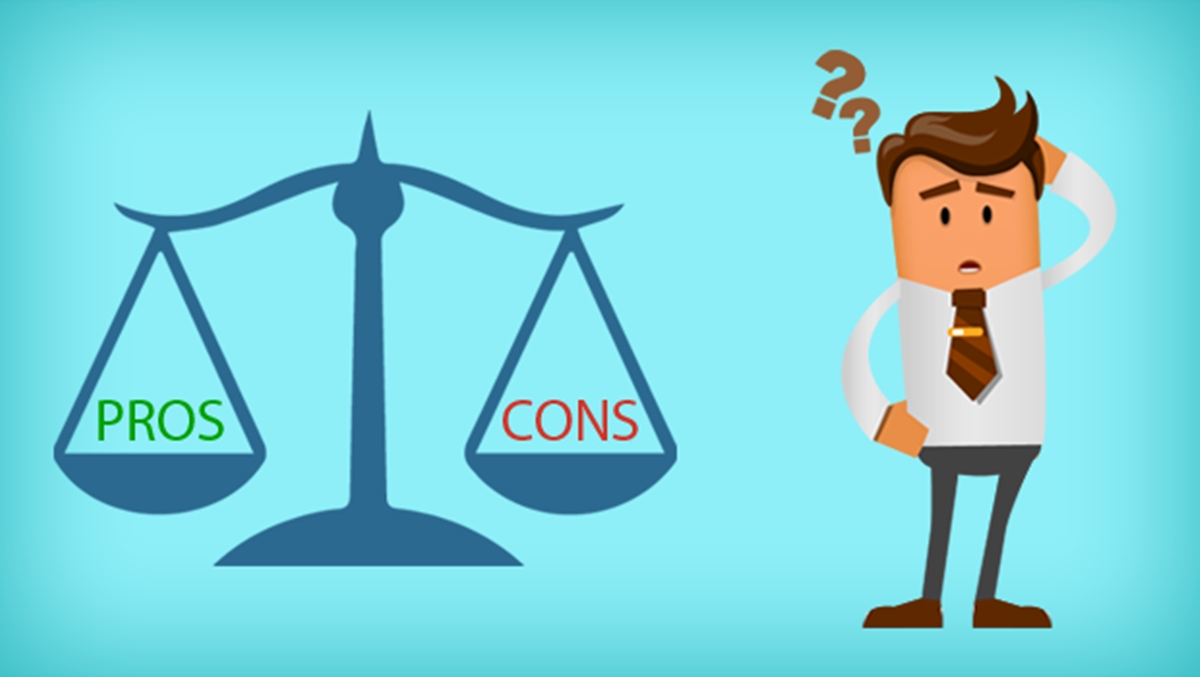 Margins can be low:
The level of margins is often the biggest disadvantage of dropshipping. Dropshipping as a business model is very easy to get started; it's easy for you, and it's easy for everybody else too. You can enjoy many of its advantages, so can anybody else.
So, to increase revenues, many dropshipping businesses take advantage of the dropshipping minimal overhead costs to sell items at rock-bottom pricing. As the initial investment is small, most dropshipping can afford to run on a very thin margin.
If you want to compete in the dropshipping business, you can't sell at a higher price than your competitors' prices because your customers will compare your prices to theirs. What you can do to differentiate yourself from your competition is better marketing and better customer service.
Inventory issues:
If you own your inventory, you can know exactly what you have in stock at any given moment. When you go out of stock with any item, you can quickly either remove it from your website or restock the item.
In dropshipping, on the other hand, you basically get your products from other people's inventory. This can be troublesome because you don't know whether the products you are selling are in stock. You might sell to your customer a product that is out of stock, and as they have paid you before you realize that the product is out of stock, you'll have to resolve the situation by offering a refund.
It's fortunate that most dropshipping apps now have enabled you to sync your store with your supplier's inventory data. That means if the supplier is out of stock on an item, that item will be automatically taken down from your website. You just need to make sure that your supplier updates their inventory correctly.
Shipping can be complicated:
In dropshipping, you will work with multiple suppliers just as most dropshippers do. This is so that when an item runs out of stock, you've got a back-up. Though this is beneficial for your inventory potential, it can make it harder for you to calculate your shipping costs.
For example, let's imagine that you have an order of three items from a customer, all of them come from separate suppliers. You will have 3 different shipping costs in a single order, so it's harder to figure out how much you need to charge for shipping.
Your supplier makes a mistake, but that's your fault:
Dropshipping is the real-life version of getting blamed for what isn't your fault. In dropshipping, your customers don't care where you get their order from, they buy from you, so they will blame everything on you.
If your customer receives a damaged product because your supplier packages the order poorly, that's your fault. If your customer never received their order, that's your fault. If shipping is too slow, that's your fault. You will be the one who receives and deals with all of the complaints from your customers.
You might think, to deal with this problem, you can just find and work with established and professional suppliers only, but in dropshipping, even the best suppliers make order-fulfilling mistakes. So, you need to be prepared to apologize and deal with the mistakes that your suppliers make. Try your best to avoid low-quality suppliers because they will cause you tons of frustrations like missing items, poor packaging, orders not shipped, etc.
Customization and brandability are limited:
When you're dropshipping, you're actually selling other brands' products, so you have to be dependent on their branding. While many suppliers do accept modifications for branding purposes, those changes will require a certain MOQ (minimum order quantity). For example, provided that you're dropshipping water bottles. If you're okay with the supplier's branding elements on the product, you can buy one unit to dropship. However, if you want to add your branding elements, you might have to pay for at least 100 pieces at a time.
How much would it cost to start a dropshipping business?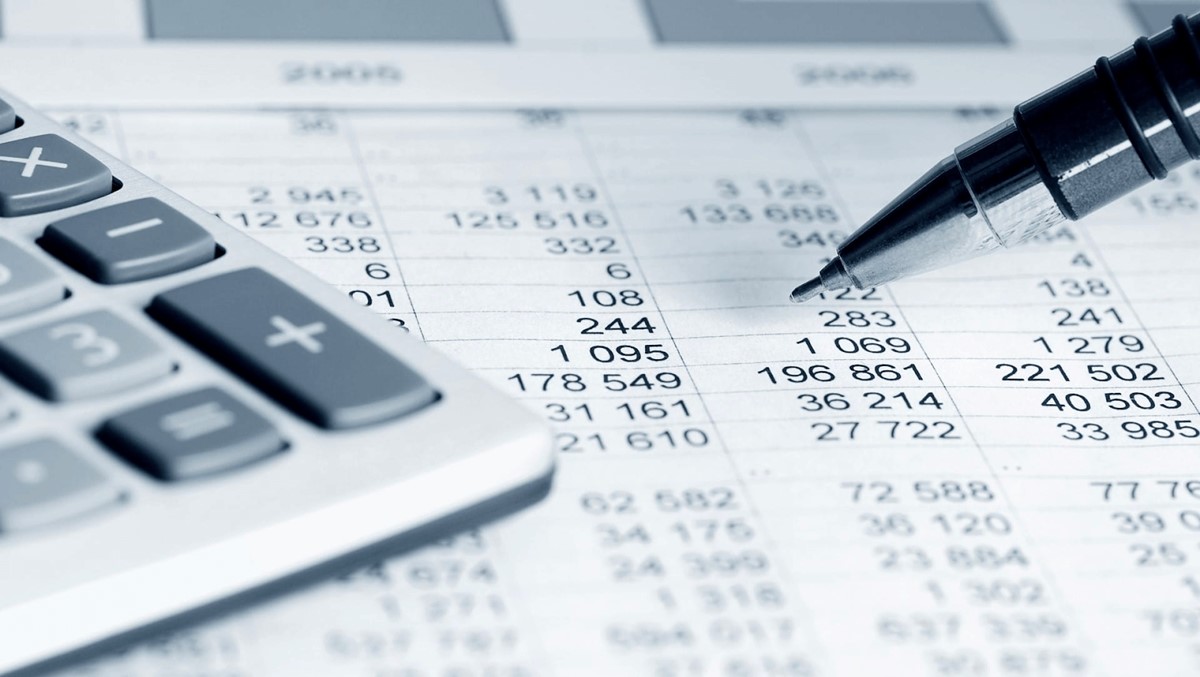 It's very hard to calculate exactly how much it would take to start a dropshipping business because every business and niche is different. There are, however, several categories that every dropshipping business will need to invest in to get started. The following is a quick list of the necessary costs.
An online store on Shopify:
Of course you will need an online store to sell products online. Shopify is a great choice to get started with. It costs you only $29/month to get a standalone functional store on Shopify that can be connected directly with Aliexpress (via the dropshipping app Oberlo). The ease of use of Shopify will enable you to set a store up and begin selling within about a day.
Estimated cost: from $29/month
A domain name:
When you sign up for Shopify, it will provide you with a domain name, but that is its default domain which does not look any reliable and trustworthy in the customers' eyes. It's hard to build trust with customers if you don't have a domain name that looks reliable.
There are many top-level domain names available these days (such as .shop, .co, .xyz, etc.), I'd recommend you to choose a ".com" domain as this is the most common and popular top-level domain for online businesses. You can see our guide on how to come up with a brand name, and our review of most popular business name generators (don't worry, they are all free to use.)
Estimated cost: $5-20/year
Test orders:
Although, with dropshipping, you won't have to invest money in stock, it's a good idea to spend some money on buying samples of the products that you want to sell (at least the ones that you find the most potential if you're going to sell a bazillion products on your store and don't want to buy samples of all of them).
If you don't test the quality yourself first, you might risk listing products from low-quality suppliers, and that will lead to unhappy customers, time wasted on handling refunds/returns and reputation damage.
Estimated cost: Depending on what products you want to sell and how many samples you want to buy.
Online Advertising:
In the long-run, you can try different ways to reduce your costs of acquiring a customer via organic channels such as SEO, referral rewards, word of mouth, etc. However, when you get started, these approaches are very hard to execute because they will take months or years to conduct. That's why I said you can try these methods in the long-run.
At the beginning, advertising is often the primary method for online businesses to get traffic and sales. The most common channels you can rely on are Google Ads and social media ads (Facebook, Twitter, Pinterest, etc). Here are our guides on how you can execute Google Ads and Facebook Ads.
Estimated cost: around $500 to get started, and it can increase over time depending on how your products perform.
How can you make money as a dropshipper?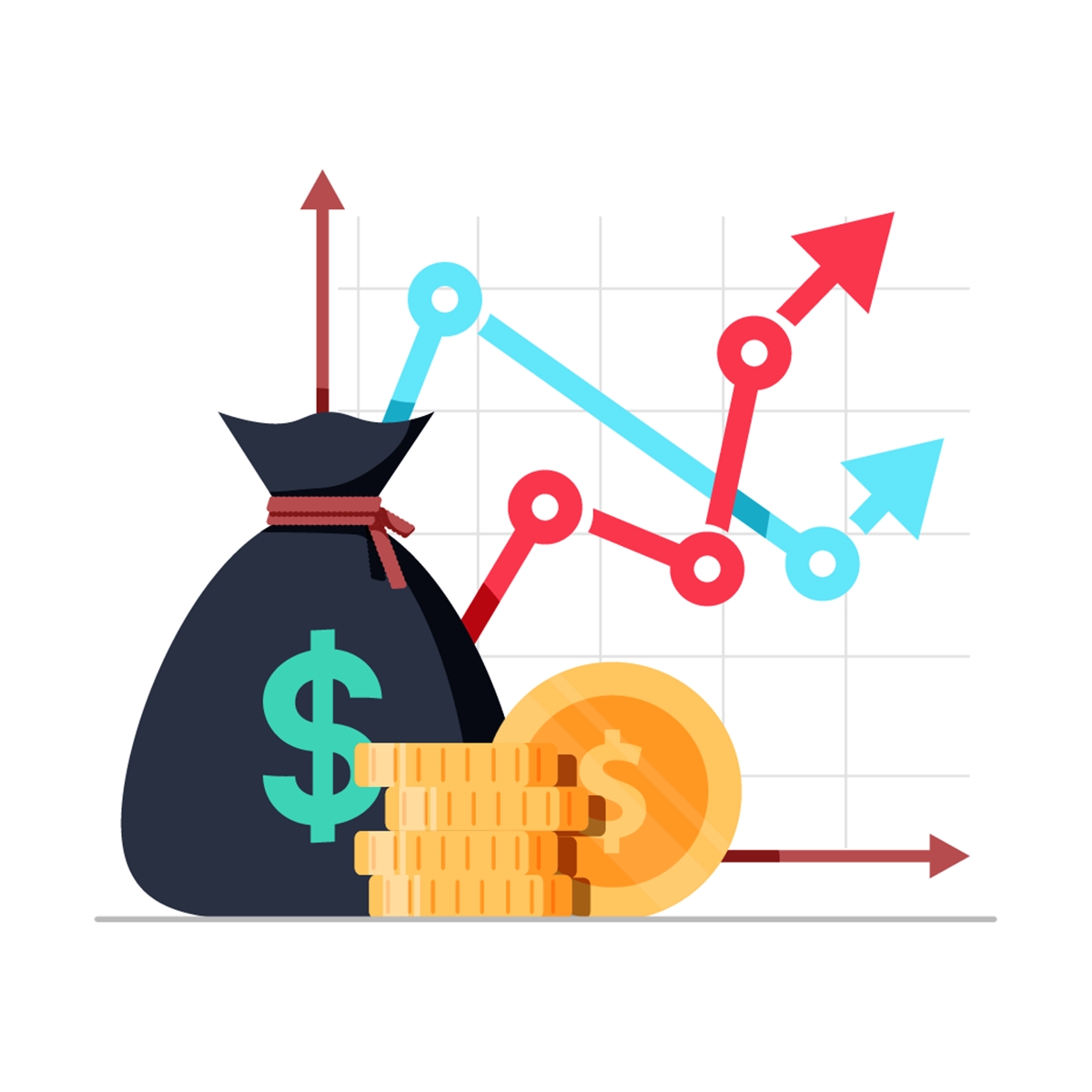 At the core, dropshipping is all about curating the right mix of products and marketing it to the end consumers. Keep in mind that you will have to pay for the marketing cost and any costs related to the sale of your product. So these costs will have to be included into the final price that you charge your customers. Here's the equation for your final price:
Final price = Supplier supplier + Marketing costs + Customer support costs
Of course, the supplier will supply their products to you at a lower price than their retail price, this will allow you to mark it up and make a profit too. Suppliers partner up with dropshipping businesses to acquire the revenue that they would not have gained otherwise.
To make a profit tin dropshipping, the most important thing you need to do is figuring out how much you need to spend to acquire a customer, and make sure your gross profit is larger than that acquisition cost. That way, after paying for everything, you've got something left for yourself (that's your net profit).
Is it legal to do dropshipping?
Yes, dropshipping is a perfectly legal business model. You will have to pay sales taxes and income taxes just like any other type of businesses. You can see our guide on how taxes work in dropshipping. To avoid any potential legal trouble, you should consult a lawyer to make sure that you follow rules and regulations for dropshipping in your region.
Final Words
So, how does dropshipping work on Shopify and is it worthy for you to invest in? It depends, and each person has their own answer to this question. Dropshipping is by no means a perfect business model. It has both advantages and disadvantages, and if you can deal with the disadvantages and harness the power of the advantages, there's no reason not going for it.
Go and build a dropshipping business for yourself now!
Related Posts:
---
Sam Nguyen is the CEO and founder of Avada Commerce, an e-commerce solution provider headquartered in Singapore. Sam aims to support more than a million online businesses to grow and develop.
New Posts
Stay in the know
Get special offers on the latest news from AVADA.