How to COMPLETELY Automate Dropshipping in Shopify
If you are owning a Shopify dropshipping business, you know exactly how time-consuming things can get to run things smoothly. But we only have 24 hours a day, and you can't do everything, especially if this is a side hustle to your main job. That is when automation comes to rescue.
Automating your Shopify store allows you to make money online while enjoying your daily schedule. All the associated tasks like answering emails, running ads, tracking orders, stock check, customer service, manually sending newsletters, etc. can all be done without you lifting a finger.
In this article, we will give you a detailed guide on how to completely automate dropshipping your Shopify store. And after that, you can get more done in less time and scale your business to a whole new level thanks to automation. Get your margarita ready for a beachside vacation, and let's dive in!
Exclusive Offer: Get Shopify 93 days for just $3 + The Online Store Starter Kit
Start a 3-day free trial, then get Shopify 3 months for $1/month plus the premium package designed especially for new Shopify merchants!
Start Free Trial
What does it mean to automate dropshipping?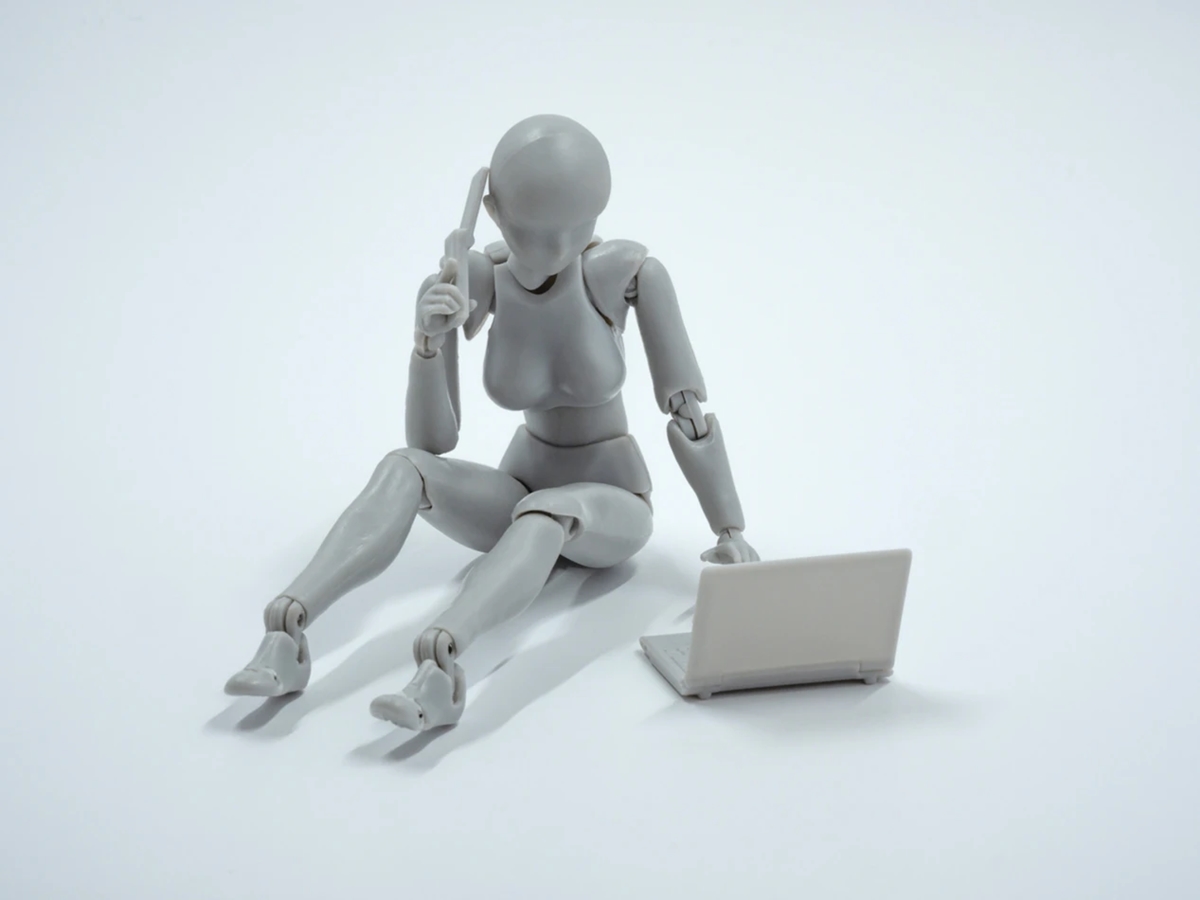 Dropshipping has been popular worldwide as a modern eCommerce method which allows sellers to launch stores without having to manufacture products, handle shipments, or maintain inventory. This is a game changer because now anyone can easily sell online with just a bit of time working with others.
And thanks to Shopify - the most efficient eCommerce platform with more than a million users - people can make stores and sell a variety of products via dropshipping in just under an hour. That is where you are standing as a user trying to automate your business more.
To automate dropshipping is to use technology and handle tasks that humans would normally have to do manually while running a dropshipping business. This process aims to remove tedious tasks so that the store owner can focus on growing the business with marketing and customer service.
Beyond technology, you can automate your business using other human resources as well. Online outsource is very popular now with many freelancers who you can trust to run your business the way you like it. You will still need to check once in a while but a skilled freelancer can minimize the supervision.
So instead of reading every blog and trying to figure it out by yourself, you can have technology and contractors which are more qualified for a task than yourself to take care of the business. Sounds too good to be true, but that is automation for you.
Why should you automate dropshipping in Shopify?

Shopify is a brilliant platform that allows people to easily start selling online. It has apps, experts, and guides for you to automate dropshipping to a great extent.
Here are a few reasons why you should automate dropshipping in Shopify:
Optimization
The goal of dropshipping is to create a system that can maximize the sales number. This way, you can make a bigger revenue compared to the small profit margin per sales the method has. So if you can automate your dropshipping business and optimize your sale process, think of how many more sales you can make in the same time spent.
For example, can you manage sales orders above 500 daily by yourself? Or can you rewrite all the descriptions of 110 products within a few minutes? All these add up can be a huge problem for you to grow your business.
Automation by technology or contractors allow you to react with customer demand like a large store and work as efficiently as a team of a dozen people. It is the only way a dropshipping store can successfully manage and make significant profits.
Time-saving
Time is the most valuable asset. You will always be running out of it if you let yourself get caught in all the mundane tasks that your store requires. With automation, you can pursue your passion of running a shopify business without having to do all the work by yourself.
If you are running a store by yourself or trying a side hustle, the responsibilities are real and can keep you busy all the time. By automating your dropshipping business, you can give yourself the time you need to work on what really matters.
With the free time given back, you can grow your dropshipping business at a faster rate and spend more time with other aspects of life like love, family, hobbies.
Cost efficient
Sometimes, all you have is just yourself and some money as a budget. But with top eCommerce companies, they have an army of people to make it grow. Can you afford to hire a professional team and help you do everything?
There is a high chance that the answer is no. And that is okay, because you can use technology to automate dropshipping without having to hire an employee to do it for you. Also, hiring a freelancer by hours is still cheaper than a full-time worker. That is the money you can save.
From there, the money saved can be used to scale your business quickly and reinvest profits to gain more chances of growing. When the day comes that your business is too big and you need to hire your first employee, you can be proud that you did it just by yourself with some outside help.
With this article, you can even completely automate your dropshipping business and put it on autopilot while you do other important tasks.
How to COMPLETELY automate dropshipping in Shopify?
In this section, we will go through all the most essential aspects of a dropshipping business and see how we can completely automate them. You will see the best practice and some recommendations to do it by yourself. Let's get started!
Sale process
There are a lot that you need to do to optimize your sale process. But luckily, technology has provided many apps that can help you automate this part of your dropshipping business. These are the tasks that you can automate right now to save you time and effort.
Automate product research

Remember that you have to look through every category of AliExpress to find a profitable product? Then you have to download the pictures, then upload to your own site and rethink the price? Well now, you don't have to do it anymore!
With an app like Salehoo's Dropship tool, you can add items to your online dropshipping store in just one click. And you can do that while browsing AliExpress pages.
If you want to stay away from Chinese dropshipping for ethical reasons, then Spocket should be your top consideration. About 80% of Spocket suppliers are based in the US & EU, and Spocket focuses on high-quality products. The app also helps you to find winning products, and they all come with a 30 - 60% discount compared to the retail prices (more details on Spocket below).
Learn more:
More tools:
Sell The Trend: Easily navigate an Enormous database of products that are being sold on High Traffic Drop Shipping stores today.
BigSpy is a great tool that allows you auto hunt all Facebook Ads people tracking in a minute. Because the system automatically picks winning or trending ads daily.
Jungle Scout: the best Amazon product research tool on the market. Including a service for new sellers, a service for existing sellers, as well as a service for brands and agencies.
Automate product listing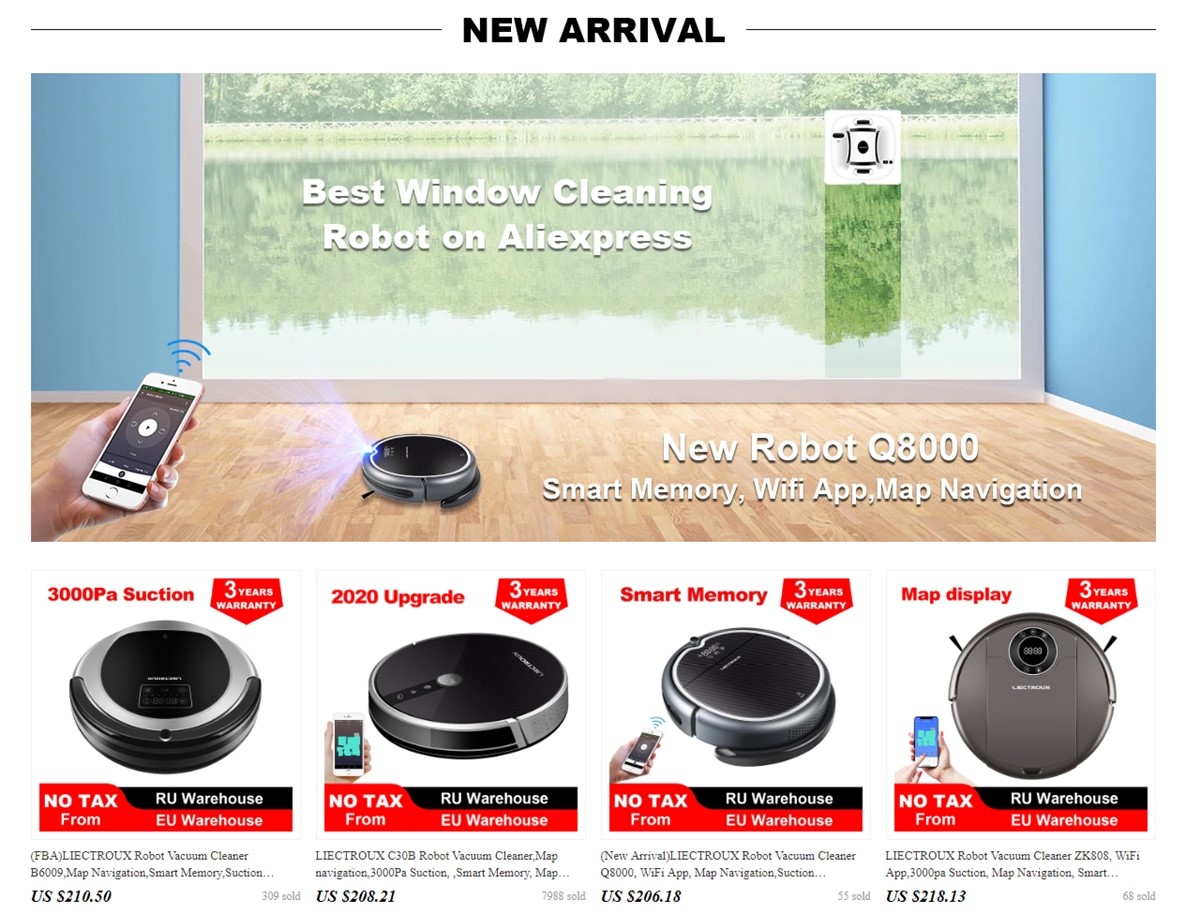 Once again I have to mention Oberlo because it is such a great app. While using Oberlo, if you like any item, you can add the product with all the details directly to your Oberlo account and your store.
This means all the pictures, descriptions, and prices of the original AliExpress page can be uploaded to your online store with just a few clicks. Think of all the time you just saved instead of doing all that manually. You can adjust all these elements through Oberlo's interface too.
If you have many sites and want to import products from multiple retailers site, it is a good idea to get an app that can help you. Although I would recommend not to overwork yourself with too many slices of cake, try to focus and make one site successful in the first place.
Automate orders processing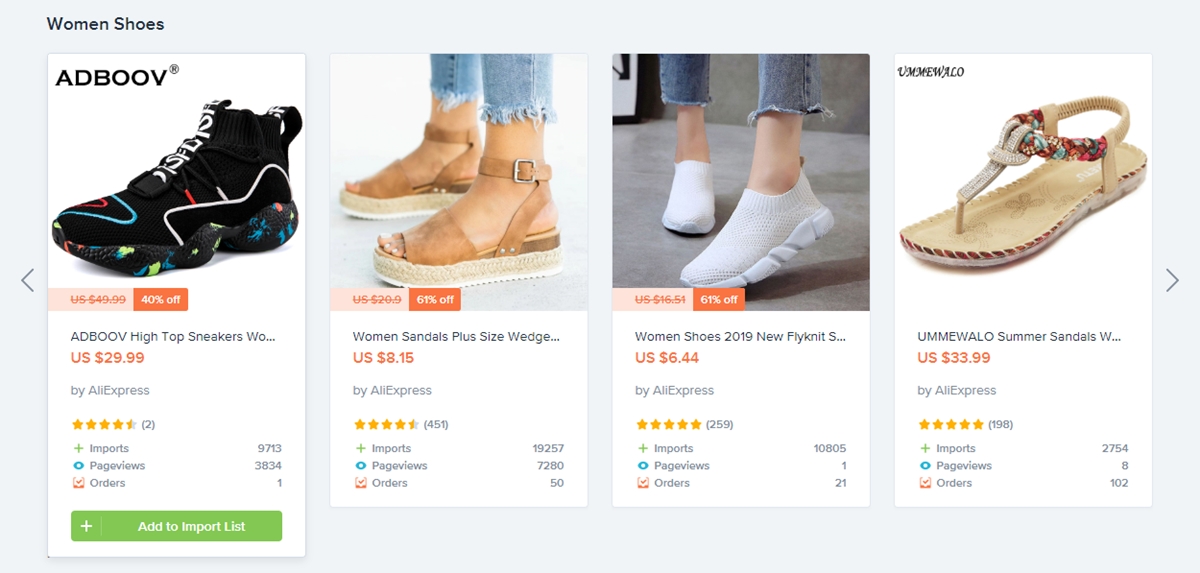 The main reason that many people take on dropshipping is that the sellers don't have to handle all the process of packaging or shipping. These are done by your suppliers who are responsible for handling the orders for you.
But when you get to a couple of hundred orders a day, it becomes chaotic if you try to process everything by hand. That is why you need to automate your orders processing with dropshipping automation softwares.
You can do this by creating templates that export sales orders. These templates will auto-populate when you receive an order from whatever marketplaces or shopping carts you use (in case you don't sell only from your Shopify site) and then be forwarded to your supplier.
This is not hard to do, you can do it via SFTP/FTP or as an automatic email with a CSV attachment. The supplier will help you with what format they would like to recieve. When the order is fulfilled, you will receive the tracking information and carry on with customer service.
And not so surprising, Oberlo can do that too! All you have to do is click a button and the order will be sent over to the supplier with all the details of the customer. This automated dropshipping feature is such a relief from all the tedious tasks. And when you scale, it won't take more work time of your day.
Automate tracking details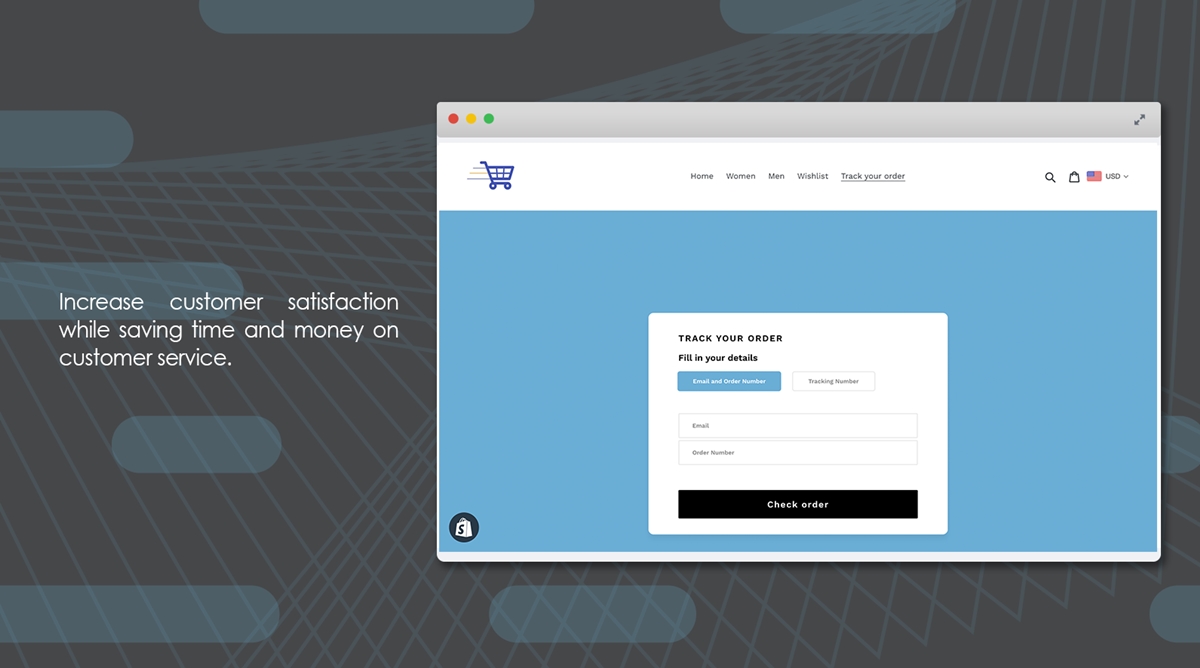 Once the orders are processed, it is your job as the seller to take care of the customer's concern. A common question that you will get asked a lot is "When will my product arrive?". You received this information from the supplier, but if you have to manually check every order to find expected arrival times, it can be time consuming.
You can automate this too by looking for apps from the Shopify App store. These apps send a notification email to your customers when the order gets fulfilled and how long will it take for the order to arrive.
This significantly lowers the number of cusomter's messages about shipping time and the customers can track by themselves if your shipping service can show where the order is on the global map. With all the time saved from doing that manually, you can focus on marketing and make your customers even more happy.
Marketing
Speaking of marketing, why not automate this section too? Through the years, marketing has become more and more advanced making store owners being able to perform campaigns on a global level without hiring any employee. If you want that super power, keep reading.
Install Facebook pixel

If you have your own site, it is one of the most important steps to install a Facebook Pixel on Shopify store. Simply log into Facebook to get your pixel id, then add it to your Shopify account. This tiny piece of code can improve your marketing efforts amazingly.
You'll be able to run automated ads that can retarget those who visited your site. You can track which pages your customers are currently visiting. You can have ads that follow them everywhere they go on Facebook.
Some set up work will need to be done but it is really easy and won't cost you more than fifteen minutes. You should consider learning something about Facebook ads to make the most of the pixel too.
Check out our very detailed guide about Facebook ads for beginners if you want to know all about it.
As for the pixel, you have many useful uses for it.
For example, you can let Facebook know which visitor added which product before they abandoned their cart, and then retargeting ads can try to persuade them to come back and finish purchasing the cart.
Another example: If you have blog contents, you can target blog visitors and show them relevant products or your best-sellers.
Automate emails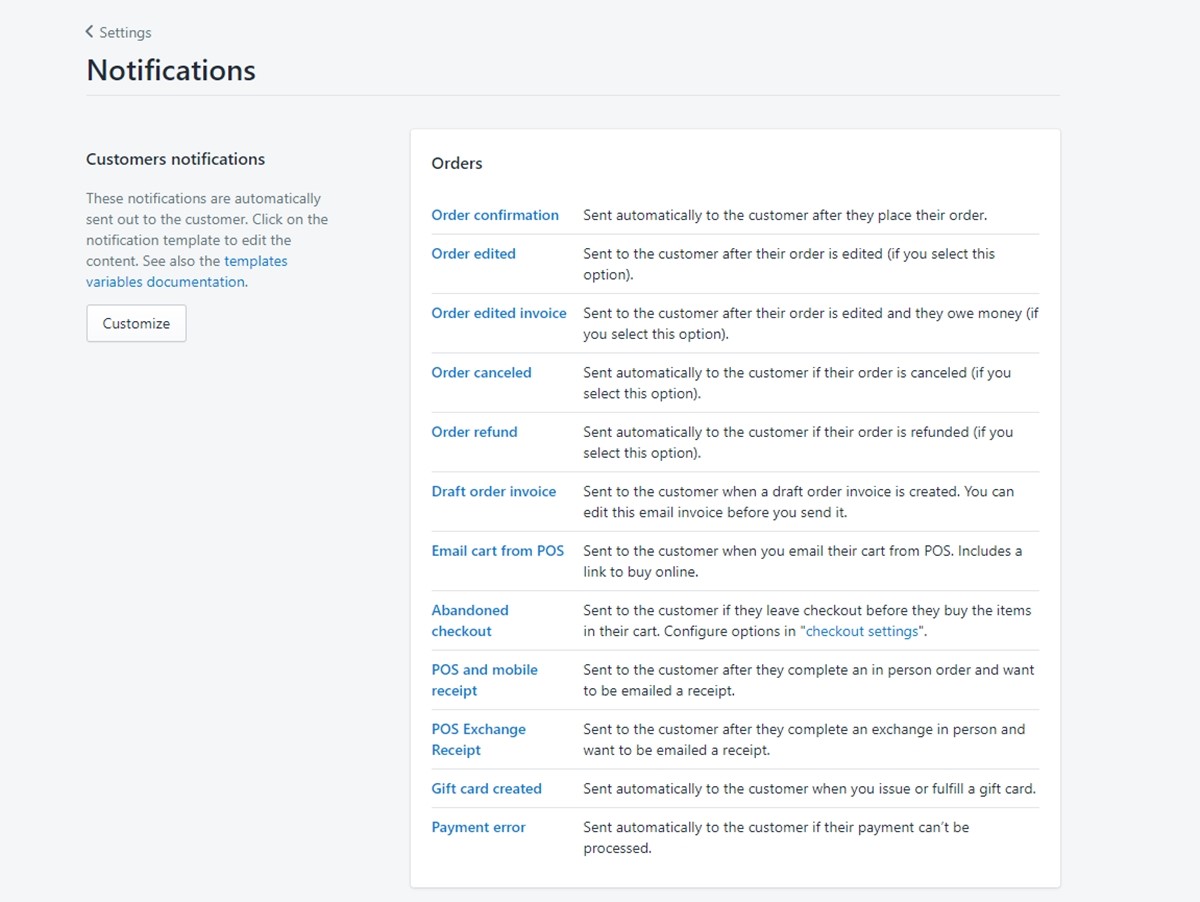 It is a wide-known knowledge that emails can be automated. Yet, so many people still do it manually. With Shopify, you can create automatic email drips for free, so there are no reasons not to use them and optimize your dropshipping business.
You can create automated emails for all kinds of triggers like order confirmation, abandoned checkout, refunded orders, cancelled orders, and more. The settings for this can be found in your Shopify store's Settings -> Notifications (like in the above image). There are 22 notifications for different types of emails and different opportunities.
For yourself, you can receive desktop notifications every time you get a sale and be aware that then sales are happening. If you hire a freelancer to do it for you, both you and him/she can receive desktop notifications and stay on top of every order that comes in.
Automate image enhancement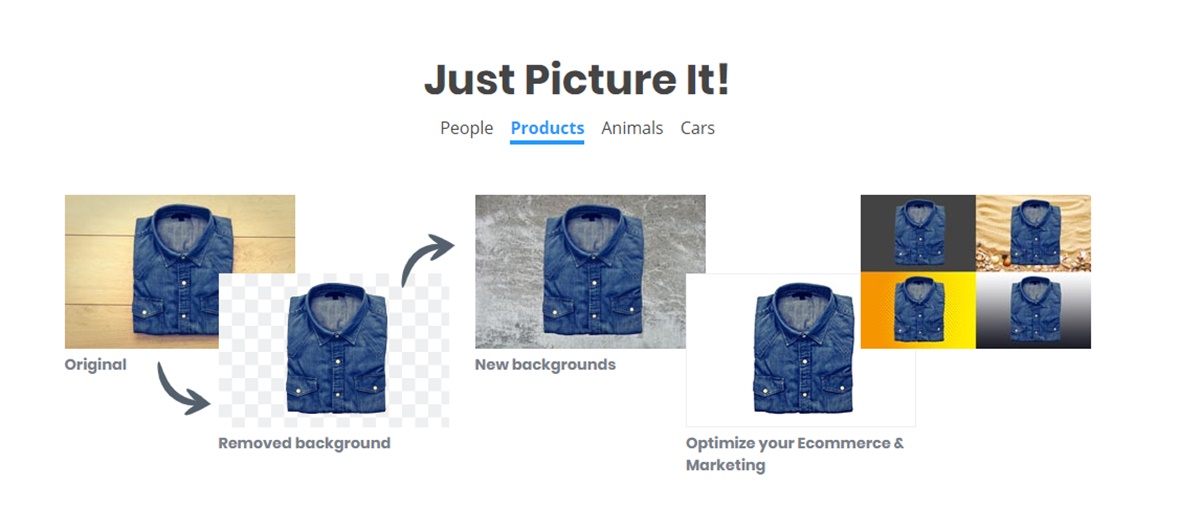 Most of the time, if you use Oberlo, you can directly import pictures from your supplier's product page. But in order to maintain a consistent look on your website, you would want to enhance your images to have the same style. Of if you want to prevent your images from being reverse-searched.
Most images from the supplier's site usually have models in front of city backgrounds or t-shirt mockups with colorful decoration. To keep the consistency, the easiest way is removing the backgrounds and keeping your products on a white screen. A product page with these pictures tends to look clean and organized.
Stores often hire designers with Photoshop skills to manually remove the background from photos. You can find plenty of them on a freelance site like Upwork. If you want to save some money, you can use Remove.bg.
Just upload your pictures and backgrounds would be removed within seconds. The free option lets you upload one image at a time. But if you pay for a subscription, more photos can be added and have backgrounds removed quicker. The results, in my opinion, are good enough and can be used on a site right the way. They may not have clean cut like a designer's work, but it is okay.
If you want all your pictures to have the same vibes with one color tone, then hiring a freelance designer is the thing to do. You will receive a tutorial on Photoshop to do it by yourself after the contract is finished.
You can find Image optimizer for Shopify here
Automate ads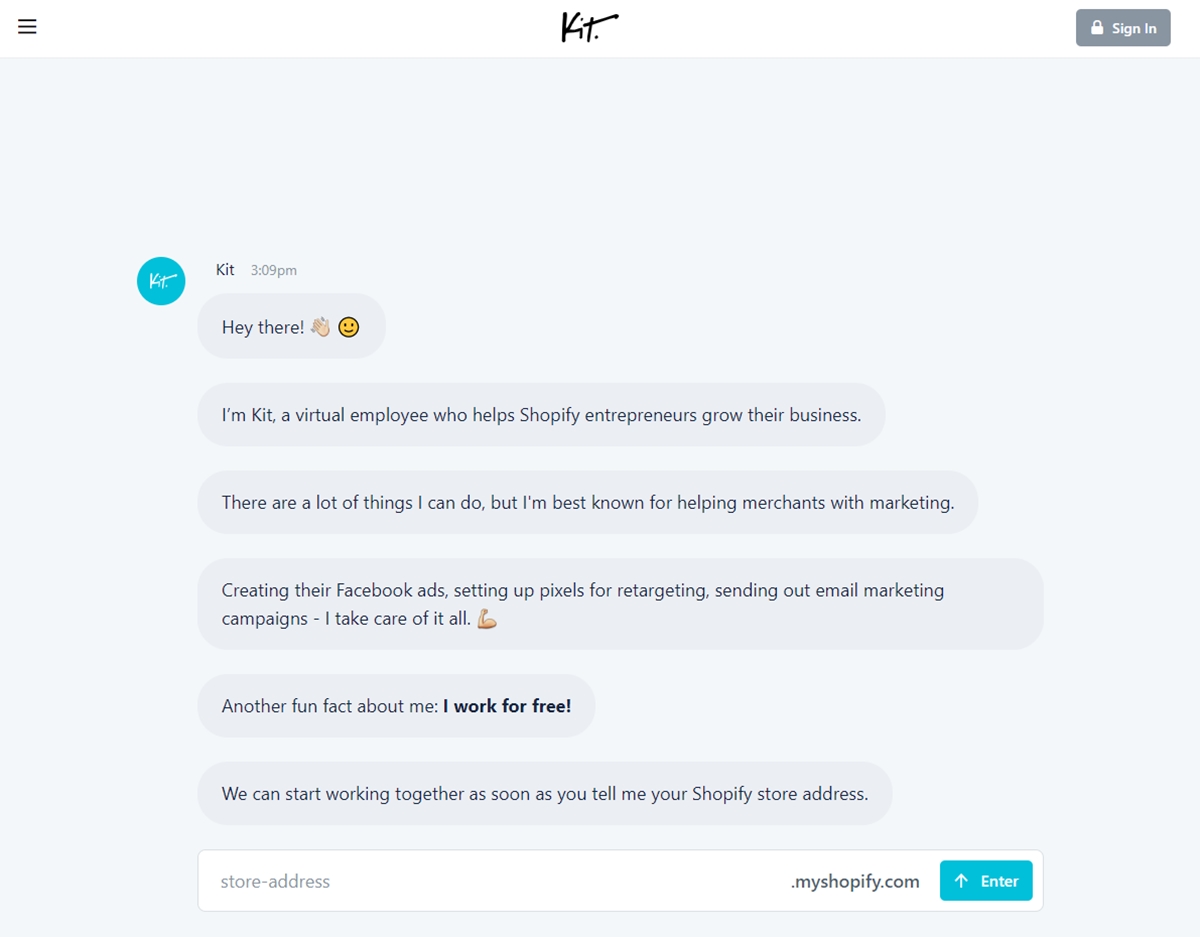 Facebook ads can be powerful, but also time-consuming because you have to test and check every once in a while and adjust your targets, budget, locations to have good results. With an automation app, you can have Facebook ads created and executed without doing any of the work manually.
Good app with machine learning capability can constantly learn from the ads it created and improve the results overtime. That is what Kit can do, but we will take a better look at the app later. For now, just think of that possibility. Kit is specifically made for Shopify stores too.
Automate social media post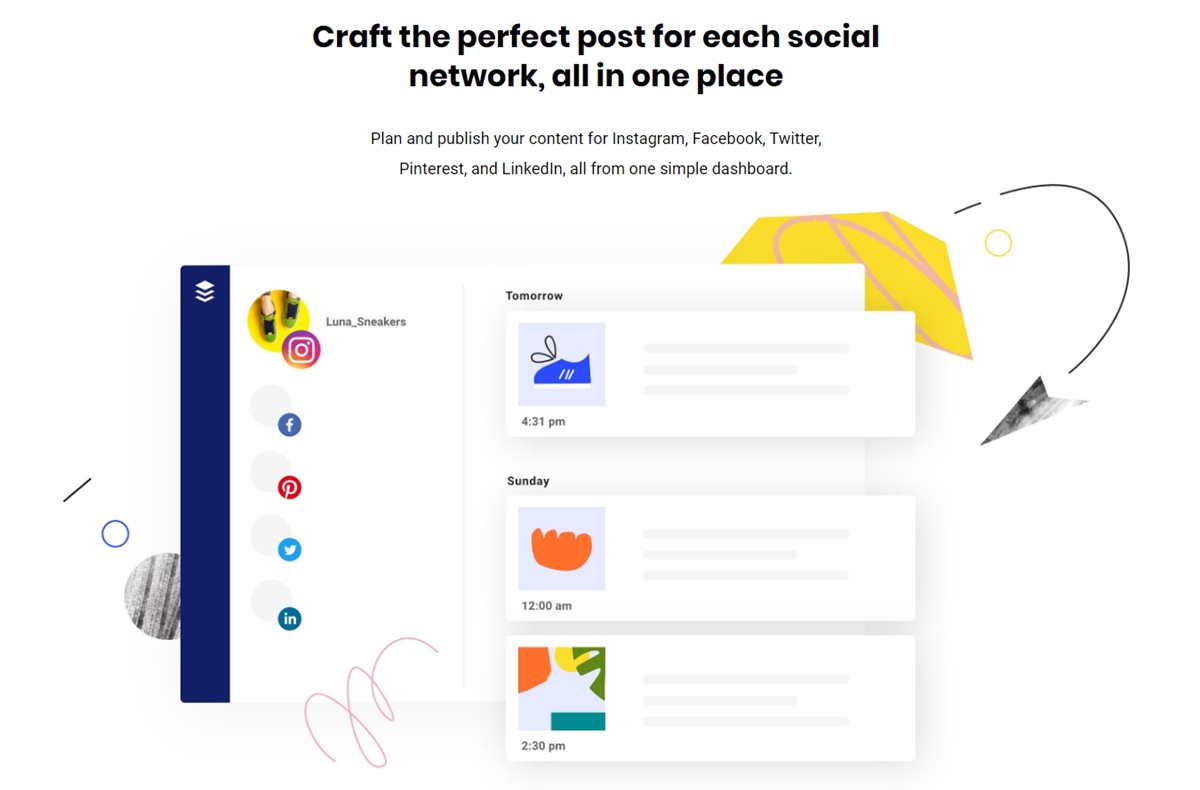 In addition to ads, have you gotten tired of logging into every social media account and uploading a daily post? But that is the hard part of running a successful social media account, post consistently.
With a social media management tool, you can schedule posts for every day of the week or any time you like so you never forget to post that meme picture that your customers would love to see. Every social media scheduling tool has a free plan so you can try out before scaling.
Taking advantage of that, you can post up to a certain number of posts in an affordable way. The most common platforms that these tools often upload are Facebook, Instagram, Twitter, and LinkedIn. Just find a time window for you to schedule posts for every channel.
For example: you are often free on Saturday's mornings, so with a cup of tea, you schedule posts for the week ahead on Facebook, Instagram, and Twitter through Buffer, for instance. By having a routine like this, you can stick with it in the long-term.
Automate Boost sales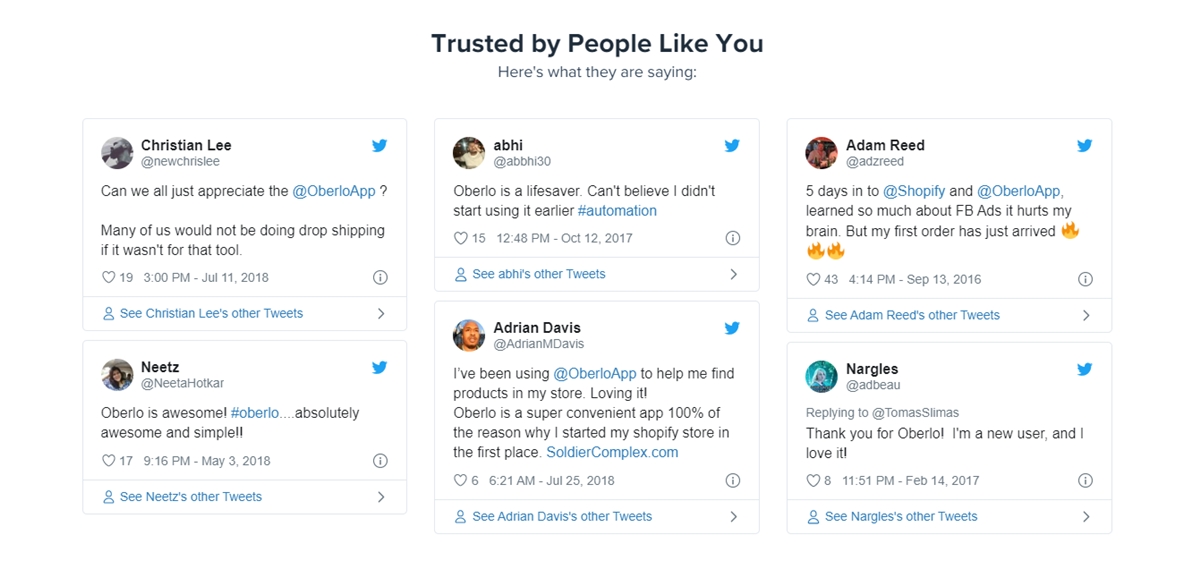 Boost sales is essential if you want to get more sales. Those five stars and good words from your customers can be the defining aspect of getting more people to purchase. After getting a couple of sales, start emailing (automatically) customers to leave a review and tell their experience.
There are Boost sales apps on the Shopify App store too so you can manage your store's reviews better. If customers leave a 1 or 2 stars review, you will be notified so that you can improve your customer service. If they leave 4 or 5 star reviews, the kind words will be added automatically to the product page.
Also, in the beginning, you may not have many reviews to show yet. With a tool like Oberlo, you can add reviews from the supplier's page to your online store. This way, potential customers can see how popular the product is and you are still telling the truth by real reviews.
Managing inventory
Last but not least, you can automate your inventory management completely to save time. If you do dropshipping, you may have hundreds of items and variations to take care of. And adjusting them all whenever there is a change in price or color is exhausting. Let's see how you can make the trouble go away.
Automate pricing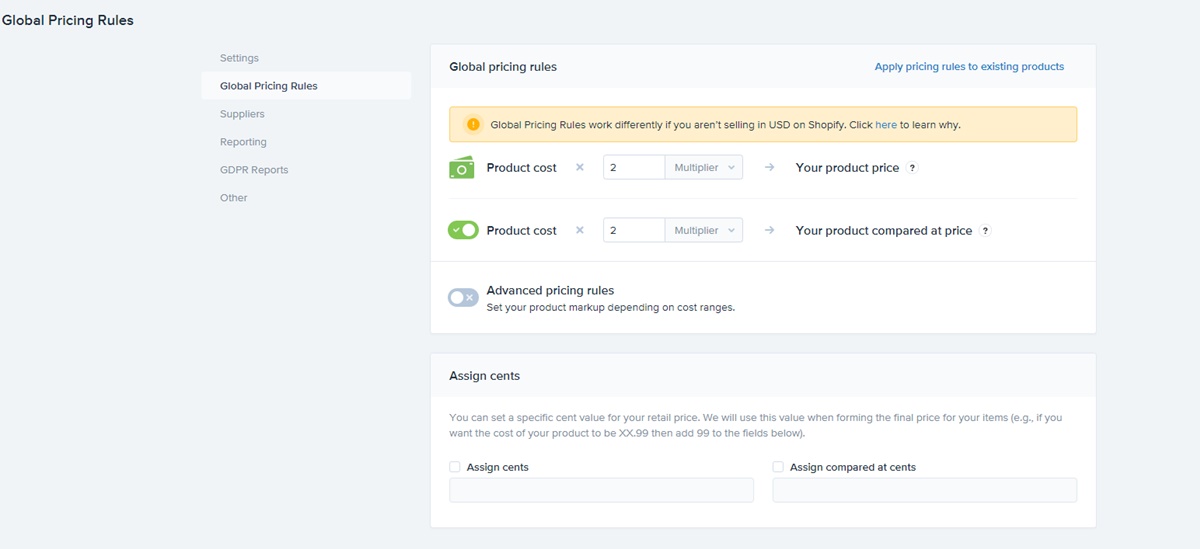 Instead of manually setting prices for all your products, what you can do is create global pricing rules that can automatically alter the price of the products for you. So when customers from different regions visit your site, they can see the price in their country's currency.
One more thing you can automate is the price multiplier. When you upload a product from your supplier, you would need to think of a new price to get as much margin as possible. With multiplier rules, products will automatically get new prices based on your settings.
This can save time but will require you to think a bit about what type of products or what price ranges should get which rule. To ensure that your multiplier is created accurately, think about the average price on the market and add in markup.
A general pricing strategy that you can try is:
Products at $0.01-$4.99 => $19.99 retail
Products at $5.00-$9.99 => $29.99 retail
Products at $9.99 and beyond => 2.5-3x markup
Automate product updates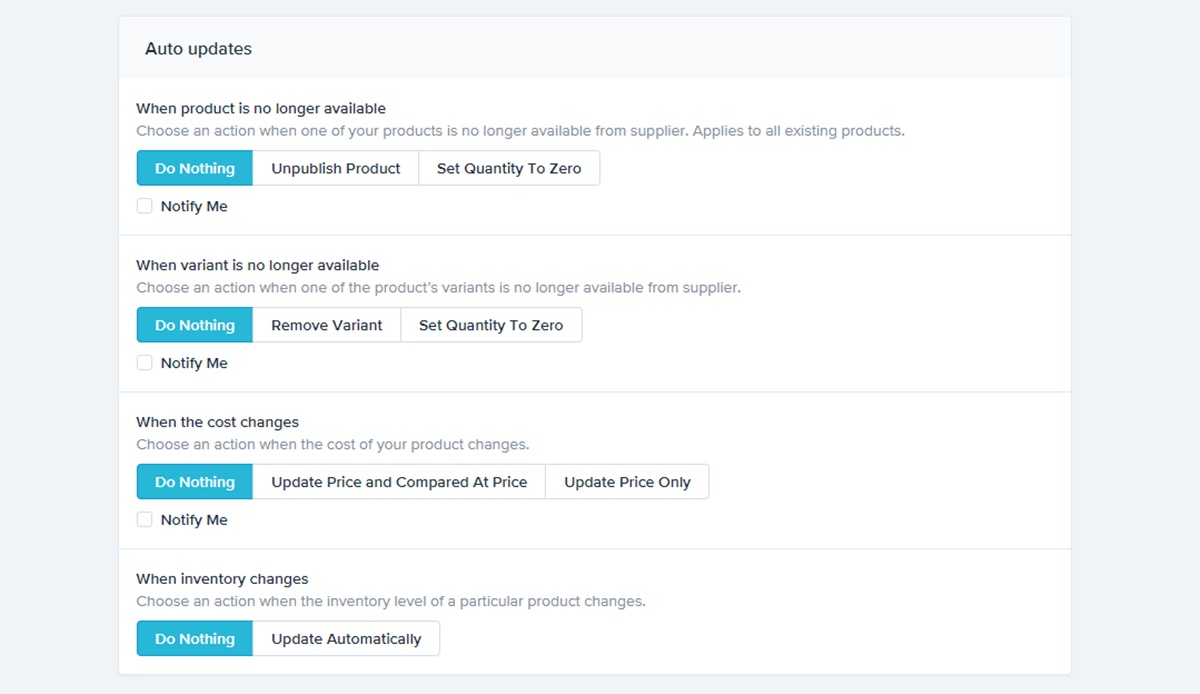 Another time-consuming task is updating your inventory in time so your customers would not get annoyed during purchasing. You can set rules of actions when a product runs out of inventory, when the pricing or inventory experiences changes, or when a variant is out of stock.
For example, when a product is no longer available, you can set the rule to set the quantity to zero so customers can see on your site that it is sold out. Or you can have the option to unpublish products so the product won't appear on your store.
You can also adjust settings so whenever a case of the above happens, you will be notified about changes and can react quickly. A list of potential suppliers or variants manufacturers will be extremely helpful - especially if the products are best-sellers.
These can be done through Oberlo with all the info from the suppliers updated in real time to your online store. The app is good for dropshipping, I don't have to convince you about that by now.
That is it, with all the above tips, you can completely automate your dropshipping while you enjoy orders coming in. If you want to, you can even hire freelancers to do all the rest for you. But that is not why you started dropshipping, right? You want to be an entrepreneur. So let's continue and I will give you some great apps to automate your business by yourself.
7 best apps to help you automate dropshipping in Shopify
May have been mentioned above already, but in this section, we will look at all these apps' best features and how much they would cost so you can get the big picture.
1. Spocket - Automate product listing
If you are thinking about dropshipping with Shopify, then Spocket is one of the best options.
Spocket allows you to easily import products directly from the supplier's page to your store without you having to do it manually.
As mentioned many times in the article, the app is so good to ignore and you can do just fine with the free plan. It can save you time, money, and has a ton of features that are really valuable to a dropshipping business.
Main features:
Auto update product inventory
Auto price setting
Easily change product supplier
Product customization
Auto fulfill and track orders
Multiple user accounts
Sales tracking and reports
Spocket offers a 14-day free trial on all plans. You can check out full pricing here.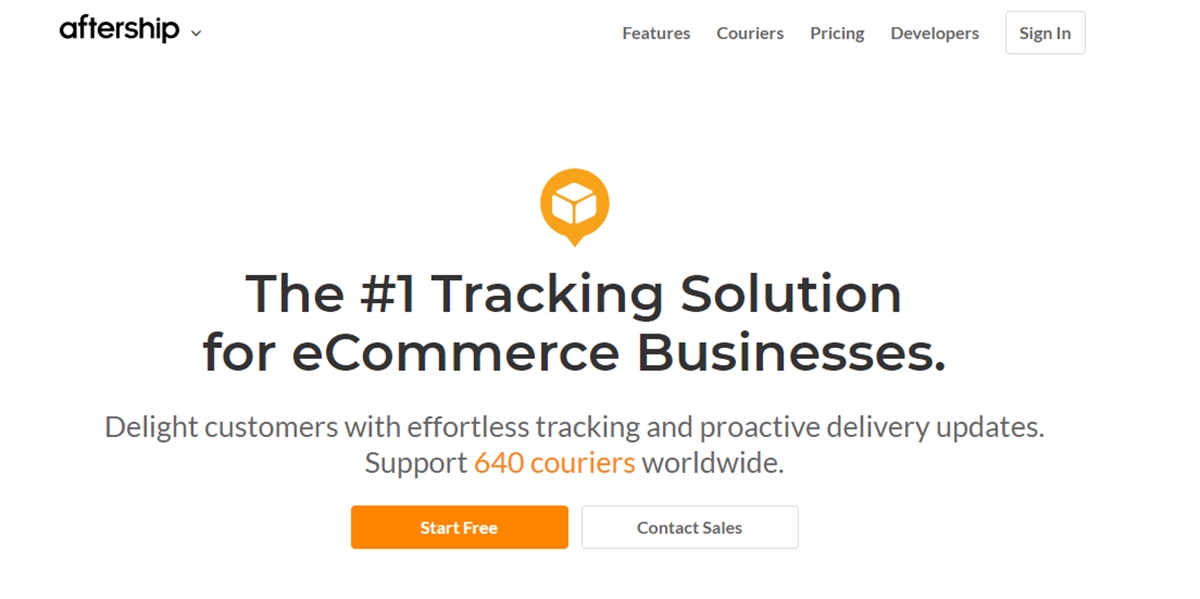 For tracking and delivery updates, Aftership app is the choice for you. With the app, you can create a branded tracking page and your customers can track their shipment through this page. You can also send email and SMS notification automatically to notify your customers about the order.
Over 30,000 Shopify users are using this app, so you can be sure that many have found it helpful. With tracking automation like this, you can know your delivery performance and take actions right when something happens.
Main features:
Auto manage of all your shipment in one place
Support 640 couriers worldwide.
Allows your customers to track their packages with your branded page.
Send delivery notification to engage with customers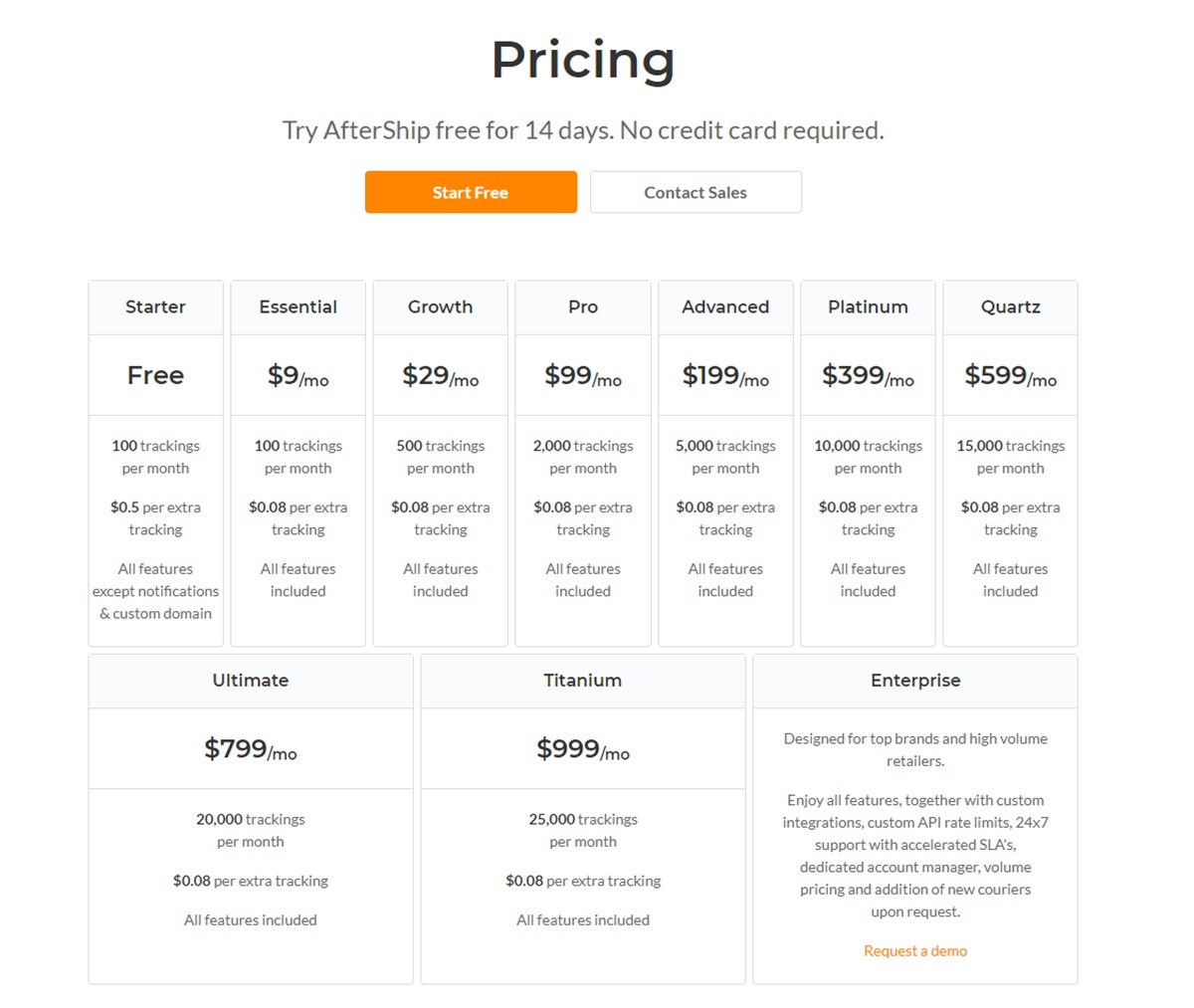 Pricing plans:
Starter - Free to install - 100 shipments per month, $0.5 per extra shipment
Essential - $9 / month - 100 shipments per month, Email & SMS notifications, $0.08 per extra shipment
Growth - $29 / month - 500 shipments per month, $0.08 per extra shipment , All other features
Pro - $99 / month - 2,000 shipments per month, $0.08 per extra shipment, All other features
And more as in the above image.
Related Posts: How to use Aftership with Shopify
3. AutoDS - Automate your dropshipping business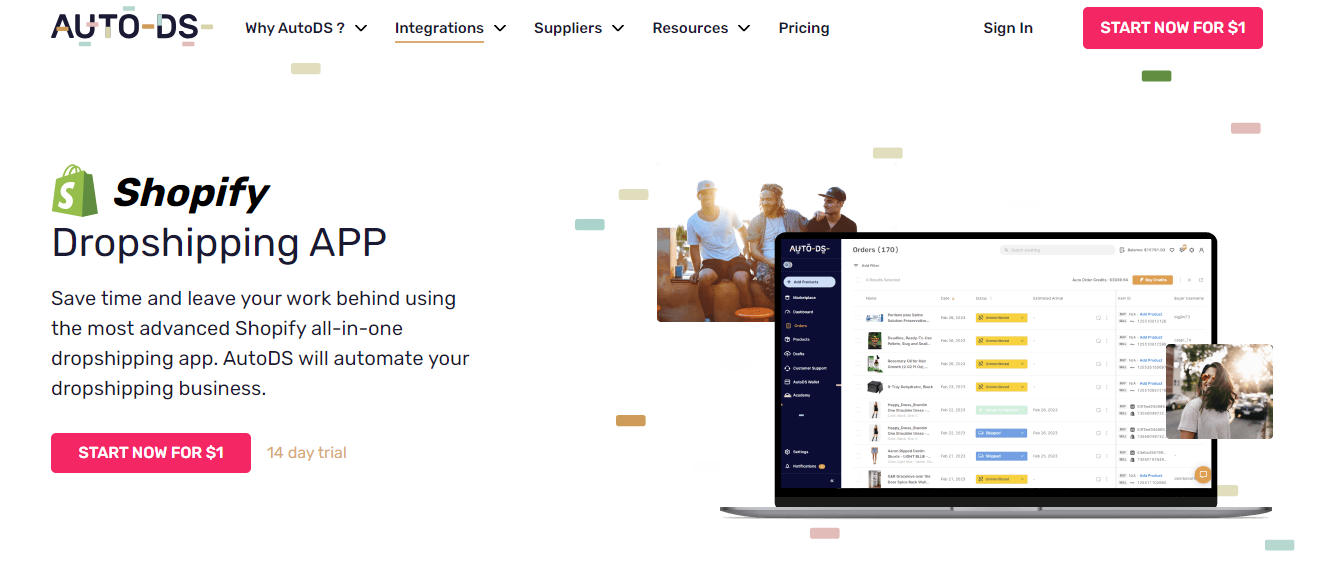 AutoDS is the leading all-in-one dropshipping tool that helps sellers automate their dropshipping business, allowing them to dedicate their precious time to the things they love in life.
Dropshipping has never been easier with AutoDS. Quickly find and import trending products, monitor pricing & stock 24/7, automatically process orders, and more. Save time with AutoDS and focus on growing your business.
Main features:
Sell products from a hand-picked selection of retail & private suppliers.
Scan your products 24/7 for updates and automatically edit this information in your store.
One-click bulk import from 500M+ products and 40+ supported suppliers.
Automatically fulfills the order and updates your customer with tracking information.
Instantly compare 8M+ trending products from global suppliers and add them to your store in one click.
Automate orders, tracking updates, and returns without needing a buyer account.
Pricing plan:
Import: $19.90/month for 200 products
Starter: $29.90/month for 500 products
Advanced: $49.90/month for 1K products

On the initial visits, visitors rarely purchase right the way. Most of them might have left probably because they need to research more or the price is just too high. Watchlyst lets first-time visitors subscribe to receive emails alerting when the price has dropped.
This is a great way to automate your retargeting campaign. Because with this, customers can rethink not only about your products but also your store and take a second chance to purchase. And you can build a great email list with this app too.
Main features:
Auto notification of price drops
Capture emails of visitor to re-visit
Auto send customer emails to build brand loyalty
Leads magnet
Pricing plan:
7-day free trial then $5 per month for every feature.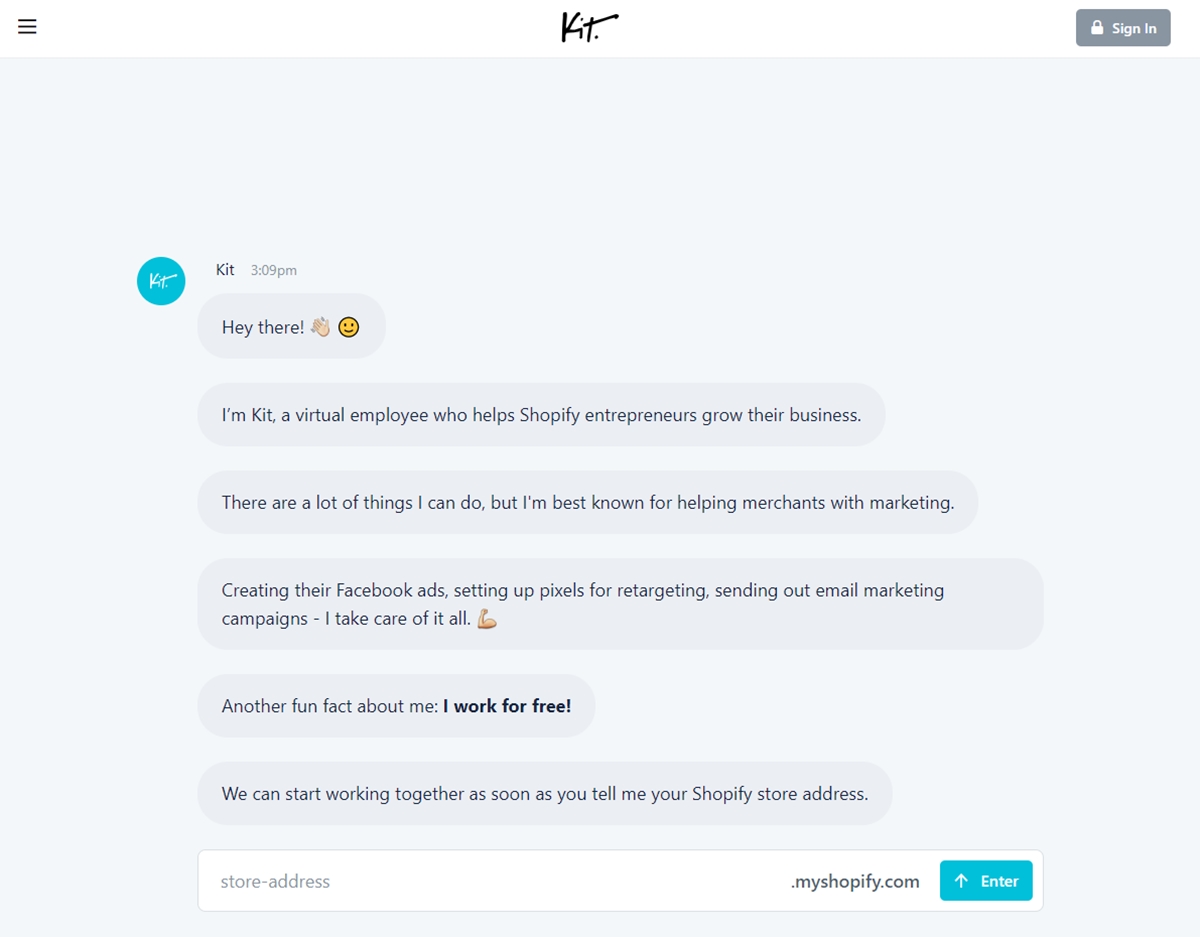 Mentioned above, Kit is a great app to help you market your Shopify dropshipping store in an easy way. The app can automate both your Instagram and Facebook advertising, and it is developed by Shopify so you need not to worry about customer service.
Kit acts like your personal employee and handles Facebook retargeting or running Instagram ads like a professional marketing department so you can drive up the store's profits. The app can also handle social-media posting and email marketing, and provide many app suggestions so you can fine-tune your store.
Overall, this is a well-rounded, automated, marketing app that you should definitely use for your Shopify store. It also works with other Shopify apps like Customer Reviews by Yotpo or SEO Manager by venntov.
Main features:
Set up Facebook and Instagram ads that drive sales
Build lookalike audiences to ensure the best performance for your ads
Post Facebook updates to drive customer engagement
Create promotion or discount codes to acquire more customers
Send personalized 'thank you' emails to customers
Generate quick reports to provide insights on your store's sales and marketing performance
Pricing plans:
The app is FREE to use. You will only be charged directly through your Facebook ad account for your ad spendings.
6. Buffer - Social media automation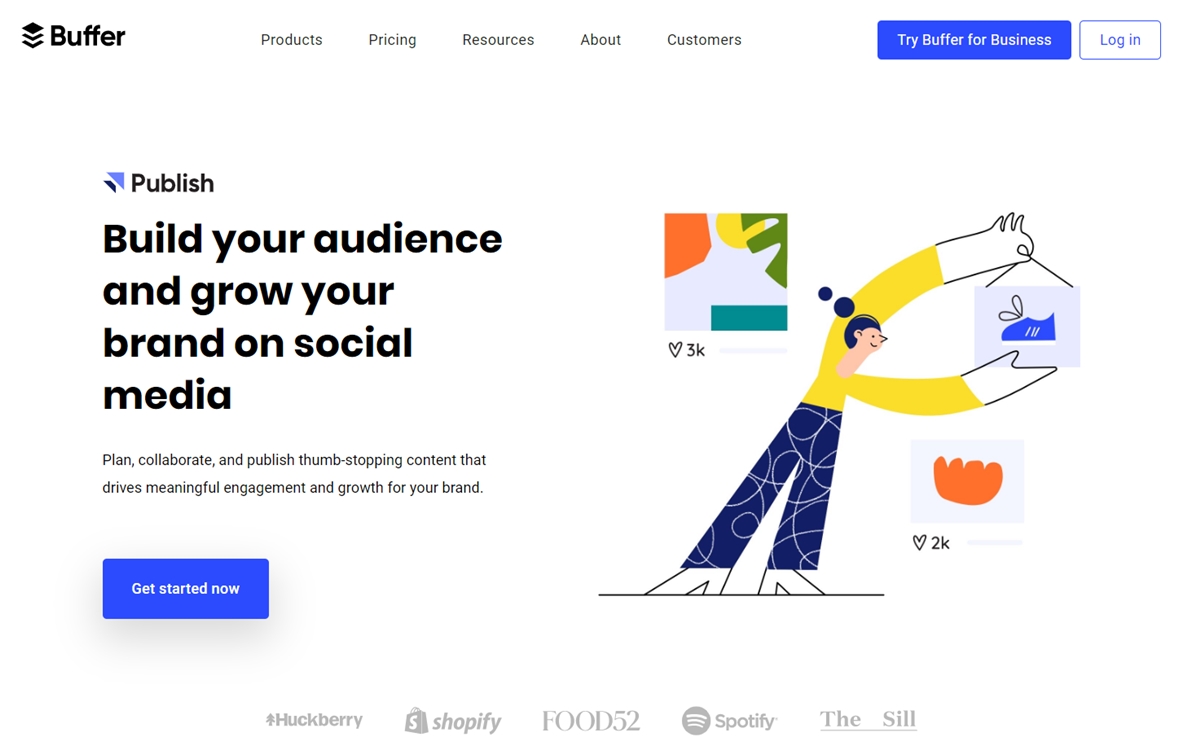 Buffer is a well-known social media management that is trusted by over 75,000 brands and businesses. The service can help you drive engagements and positive results on social media.
The platform's biggest advantage is that it keeps everything simple, easy to use, and uncluttered. And in the modern days with so many platforms to check, it is the best thing to automate and keep a sane mind to run your business well.
The best feature is that when you add a URL, you can immediately see how the content will look in each social media site you want to publish, and you can edit the post content individually. It also has multiple options for shortening and tracking links so you can get reports on your social posts.
Main features:
Managing up to 25 social media accounts, scheduling up to 2,000 social media posts in advance.
Automated publishing of posts on Facebook, Twitter, Instagram, Linkedin, and more.
Multi-account management if you hire freelancers to make contents for you.
In-depth analytics on social media posts.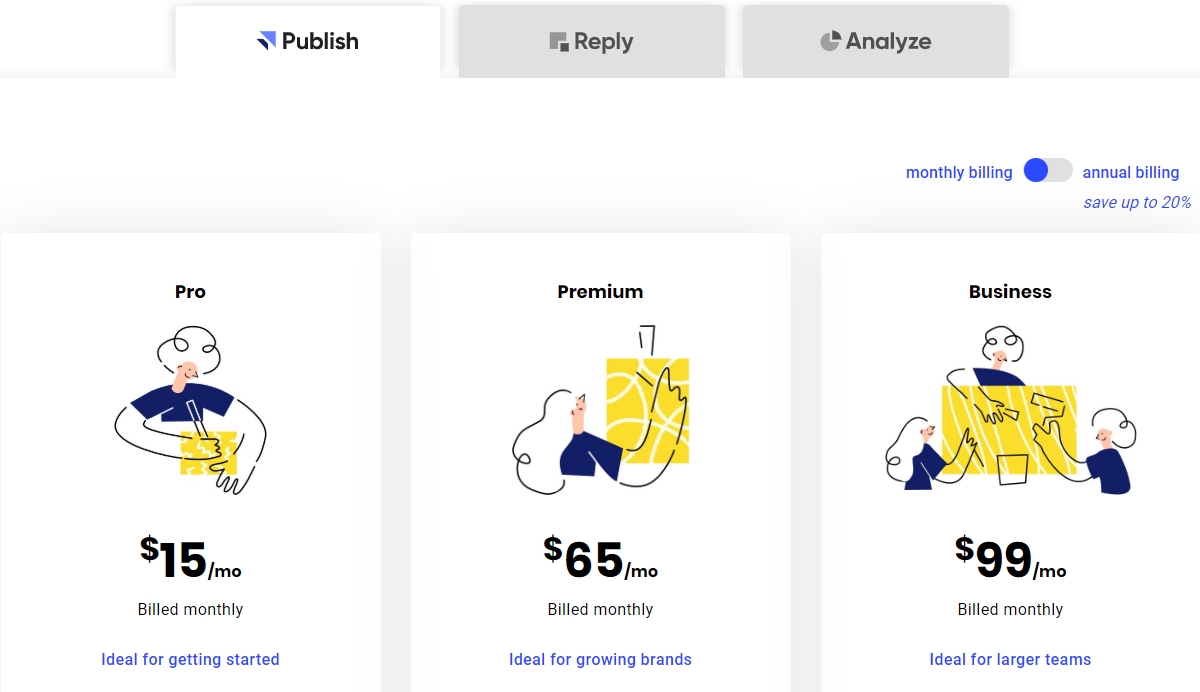 Pricing plans:
Pro - $15 / month - 8 social accounts, 7-day trial, 100 scheduled posts, 1 user
Premium - $65 / month - 8 social accounts, 14-day trial, 2,000 scheduled posts, 2 users
Business - $99 / month - 25 social accounts, 14-day trial, 2,000 scheduled posts, 6 users
There are also plans for Reply and Analyze, but you can stick with the basic plan at first since the app is not considered cheap, but affordable.
7. Upwork - Freelancers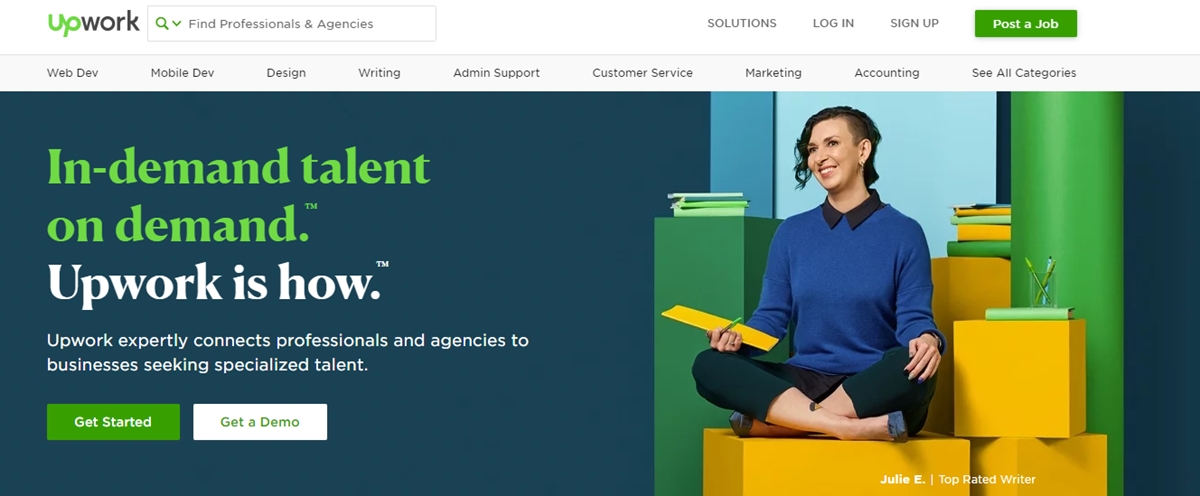 In order to get freelancers to do the work for you, Upwork is the place. The platform claims it has over 12 million registered freelancers and 5+ million registered clients. You can hire the best professionals for all tasks like:
Web Dev
Mobile Dev
Design
Writing
Admin Support
Customer Service
Marketing
Accounting
As a client hiring freelancers, you will be charged 2.75% processing fee per payment transaction adding to the contract fee that you agreed with the freelancer. To get a good and trustworthy employee, you should take a look at the price on the market and offer accordingly.
Upwork is still a community platform, so you should be aware of fraud chances and only work with high-rated freelancers. But the time saved from doing all the work yourself and the platform's security are good advantages to start hiring someone.
Final advice
Automating your dropshipping business is the greatest way to free up your time so you can pay your attention to marketing and customer service. So instead of doing mundane tasks, you get a better chance at scaling your store and grow more profit. You as an entrepreneur can take this as a challenge, opportunity, and advantage to success.
I hope the article helped you understand how to completely automate dropshipping in your Shopify store. If you focus on doing your best and automate the rest, you will soon become an army of one! Leave comments if you have any questions, and best of luck on your eCommerce journey!
You May Also Like:
---
CEO and Founder of Avada. Pursueing a simple and healthy lifestyle. A friend, a husband and a dad of four children, a trainer and an influencer wannabe. He is a big fan of sports and travel, also.
New Posts
Stay in the know
Get special offers on the latest news from AVADA.