Shopify Dropshipping Apps 2021
50+ Best Shopify Dropshipping Apps from hundreds of the Dropshipping reviews in the market (Shopify Apps Store, Shopify Apps) as derived from AVADA Commerce Ranking which is using AVADA Commerce scores, rating reviews, search results, social metrics. The bellow reviews were picked manually by AVADA Commerce experts, if your app about Dropshipping does not include in the list, feel free to contact us. The best Dropshipping app collection is ranked and result in April 2021, the price from $0. You find free, paid Dropshipping apps or alternatives to Dropshipping also. The Top 50+ Shopify Free Apps for Every Store.
50 Best Dropshipping Apps for Shopify
Oberlo ‑ Dropshipping App by Shopify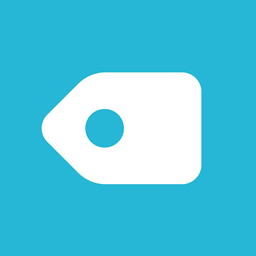 If you want to find products to sell online, don't forget Oberlo. Oberlo app enables you to include hundreds of items in your online store on Shopify without worrying about packaging and shipping. Oberlo helps you import your drop-ship products from Oberlo marketplace or Aliexpress. Also, your orders can be automatically fulfilled after your confirmation. In addition, Oberlo aids in updating your product prices as well as stock level, therefore, you will never sell out-stock products. You can make changes in title, images, description or anything. Oberlo app can allow you to know where the orders are any time with order tracking integration. You can find out products that you already sold on the store to Oberlo and switch easily between the suppliers to offer the best price. You can give yourself a try with Oberlo with its free and available plan. Easily installing and providing positive results, Oberlo is a must-try app for any merchants running their online business.
Highlight features
Find products to sell online
Ship orders automatically
Update the price of products as well as stock level
Be highly customizable
Import drop-ship products
Price: Start from $0/month
Rating:4.8 / 5
Spocket: EU & US Dropshipping by Spocket
EU & US Dropshipping provides you with high profits for your wholesale prices. This app brings about benefits when you sell products with a large number.
One of the features that you will get that shipping is guaranteed to be quick and buyers are bound to be happy. Your customers will be no longer wait for a long time to receive their products. From now, you can offer print on demand collection with the lowest price. Moreover, you can receive the highest discount. You can own inventory with auto-updated products. It will provide a spocket which will handle inventory for all products. This app makes sure when your products are available to ship. Your order step is so simple when you just click one time to accept the order. Besides, customers can test the product with a sample order.
So to own an amazing app with lots of features, you can download it with free fees.
Highlight features
Provide with faster shipping
Receive highest discount
Own inventory auto updated
Click one button to process order
Can test product with sample order
Price: 0
Rating:4.7 / 5
Printful: Print‑on‑Demand by Printful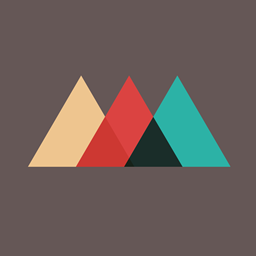 Printful is a reliable partner with some popular print on demand app on Shopify platform. The app can arrange printing and shipping every door's house within about 3 working days at its locations, including North California, California, Mexico, and Latvia (in Europe). You can sell multiple products on Printful ranging from clothes to posters, embroidery, and backpacks. You can easily create your own Printful with your account on Shopify, post your designs, and synchronize products you want to fulfill. The remaining is creating your bill, along with shipping and you are finished. With Printful, you can control your profits, provide discounted samples, store your inventory or personalize your product. As an order is made and completed on Shopify with a Printful product, it will be automatically sent to the Printful team. The team can print and deliver it to your customers under your store brand. With an international team with over 500 people, Printful aims at making e-commerce easy for anyone who is willing to try.
Highlight features
Require no advanced costs
Ingegrate your stores
Automate orders to fulfill
Professional working team
Control your revenue
Price: Free
Rating:4.7 / 5
Printify: Print on Demand by Printify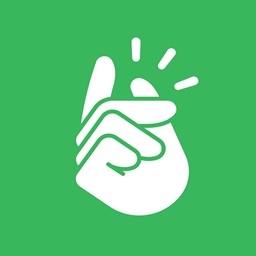 Printify is known as a powerful print on demand platform which empowers you to generate your products with the designs, description and synchronize products to your store, then process the orders as well as deal with printing, along with shipping products directly to your customers. It is estimated that more than a hundred thousand of store owners has been using Printify and there are extra advantages of the app, including multiple choices of products, automating syncing with your store or competitive product prices. In addition, the app is easy to install. All you need to do is clicking the Get button and creating an account or signing with the existing one. Next, you can opt for the products and a print provider. After uploading your expected design file in Mockup Generator, you can publish it and synchronize with your Shopify online store. Finally, you can sell your products while Printity takes care of both fulfillment and dropshipping.
Highlight features
Create products with your designs
Synchronize products with your online store on Shopify
Take care of the fulfillment and dropshipping
Provide with competitive product prices
Easily install and use
Price: Start from $0/month
Rating:4.6 / 5
Spreadr App ‑ Dropship Amazon products by Thalia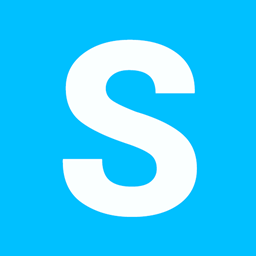 Spreadr App Amazon Importer is an app which is designed by Thalia to help dropship Amazon products or earn affiliate commissions. When using this app, you can expand your store. It is because you can import any product from over a million products available on Amazon to your product catalog which would lead to the complement of your store and make it bigger and more valuable. The richness and elegance of products will make old customers to come back and attract new buyers. Besides, after importing products to your store, you can modify their title and description to create more pages with optimized descriptions which will lead to better SEO and increase your organic traffic. Also, you can also use Spreadr to use Amazon as a drop-shipping source. This feature will allow you to collect orders on your Shopify store and then fulfill them later by yourself. So what are you waiting? Install this app now and experience all the cool things in 7 days for free.
Highlight features
Increase revenue through Dropship or Affiliate
Raise your influence
Import products from Amazon to Shopify
Easily customize products' details
Auto-update products' details
Price: From $5/month. 7-day free trial.
Rating:4.8 / 5
Countdown Timer | Cart Timer by Powr.io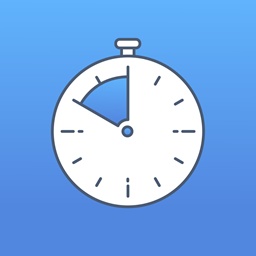 Countdown Timer by POWr.io is an app which helps you create a countdown timer to boots your sales. You can easily create your own countdown with several features which this app offers. Firstly, it will display the remaining years, days, hours, and minutes of a special deal or sale event, which would create a sense of urgency and encourage customers to take actions now or they will miss that even. Besides, this app can also count down to any future date which would build up excitement for an upcoming event, such as new collection launch, an end-of-season sale, and so on. The third feature is that you can add custom text and a redirect button to your counter to offer coupon or discount codes or direct customers to your sale landing page on your site. Lastly, you can use custom fonts, colors, backgrounds, and animations to style your countdown timer. Install now and experience these features for free.
Highlight features
Boost sales
Creating a sense of urgency
Direct customers to sale landing page
Customizable countdown timer
It's free
Price: Free
Rating:4.6 / 5
Aliexpress Dropshipping by Appfreaker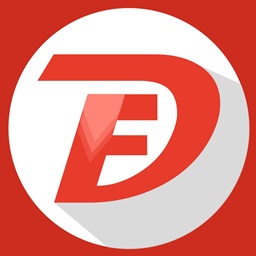 Aliexpress Dropshipping was invented by Appfreaker to maximize the Dropshipping and Fulfillment orders in Shopify store. By AliExpress app, your shop can earn more profits through the model of online drop shipping benefits such as low-cost startup, credit payment for suppliers, or no inventory, etc. Therefore, you can sell products at the more reasonable price compared to others. It also allows you to focus on the target audience, the marketing campaigns will be more effective and the businessman enables earning additional income. Furthermore, this app provides the users with many useful features helping the Shopify store owners optimize their sales and fulfillment orders. Especially, the Shopify owners can easily install it by a very simple process. Then the drop shipping with AliExpress is fully and daily updated information like the inventory, pricing, ranges of products, etc.
Highlight features
Update automatically: AliExpress items information will be updated with the new data by this feature.
Easy for dropshipping: AliEpress can help your customers search and import the information in shopping more easily and quickly
Enable editing the Description and Image: Your products will be more attractive with the customers with beautiful pictures and detail information.
Easily install and use: With simple steps, the users can download this app free and they will be instructed to use it effectively by the support team.
ePacket Shipping Filter: The customers will be offered with a fast and free delivery service.
Price: From $5/month. 7-day free trial.
Rating:4.5 / 5
Modalyst: Dropshipping App by Modalyst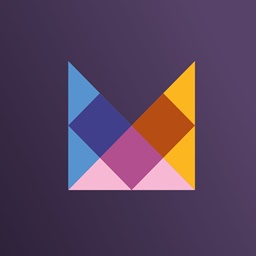 Modalyst is a reliable platform that enables you to find out the dropshipping products for your online store and send them directly to the customers. In fact, the app aims at driving sales and fast shipping, which includes a wide range of selection of brand names besides niche suppliers, affordable goods, trendy, and low-cost products. What makes Modalyst stand out on the marketplace is it can curate about more than 650 niche suppliers, particularly from the USA and Europe. You can also talk directly to the suppliers about your products and orders details. With the purpose of focusing on young women or even teen, the app has about over 100 items and new products that are added daily and ships to more than 80 countries in the world. All of your products will be automatically updated enclosing its information about the inventory, descriptions or prices. In addition, your items are highly customizable that means you can edit variants, pricing, imagery, and descriptions before including them into the store. Furthermore, the customers can know exactly where their orders are through the app which can synchronize items with your Shopify.
Highlight features
USA Dropshippers Shopify. Works with Oberlo and Spocket
Update trendy items and new brands
Update all the productsand orders information
Fast delivery
Customize every item
Synchronize with your Shopify store
Price: Free plan available. Additional charges may apply.
Rating:4.3 / 5
teelaunch: Print on Demand by Teelaunch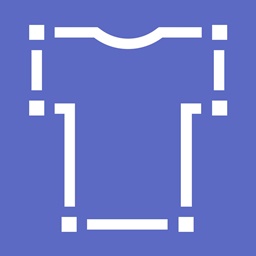 As you might not know about, Teelaunch: Print on Demand developed by teelaunch is actually a pioneer in the print on demand on Shopify. What Teelaunch can do to your store is that it helps you create unique products quickly and easily. The app can handle whatever a store owner throws at it. Also, Teelanuch can provide you with the best level of performances and quality and it is estimated that more than 20 products are already created within seconds when using this app. You can sell multiple items on Shopify store such as accessories, home commodity, wall art, jewelry, drink-ware, dinnerware, apparel, office, or all over print. Besides providing store owners with an amazing shopping experience, the app that includes its manual order toll can allow you to send it orders you might get on the Internet.
Highlight features
Sell your products anywhere
Create your products quickly and easily
Keep the product prices low
Provide high quality and perfomances
Create amazing shopping experience
Price: Free to install. External Charges may apply.
Rating:4.6 / 5
Printy6 by Snaprinting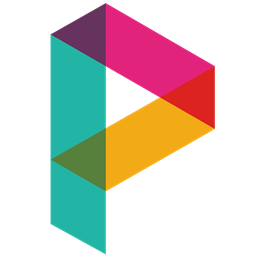 Printy6 app developed by Snaprinting possesses multiple items you can opt for to put the design on and, of course, you can easily install the app at no cost. In fact, without inventory, the app still offers you free delivery service and all you need to do is to sell your products. Users can have plenty of products to choose from watches, shoes to wallet or bedding. Take note that the production can take from 3 to 7 days and delivery can take up to two weeks to complete. At the same time, global free shipping is allowed to. Snaprinting focuses on making the art printing beautiful and attractive. In addition, the app can give you competitive prices and quick shipping service so that you do not need to waste your money on stockings or inventory. Also, the app's price adds delivery cost, therefore, there exists no hidden cost to your customers.
Highlight features
Possess multiple items to choose from
Add customs designs to products
Provide users with competitive prices and quick shipping service
Enable to print, pack and ship products
Need no inventory
Price: Free
Rating:4.3 / 5
WC Fulfillment Print on Demand by Wc fulfillment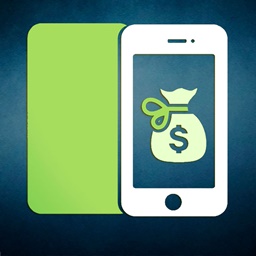 WC Fulfillment is an app which allows you to create and sell print-on-demand products. This app has some great features which can be helpful for you. Firstly, it offers a quick process of production and shipping. To be specific, the time which takes for your products to be manufactured in about two days on average. Once the orders have been fulfilled, it will be sent directly from the factory to your customers. Secondly, this app offers seller friendly prices, which means that all of the products' price is decided directly from the factory which can give you more profit per order. Thirdly, inside this app, each product will only render 3 to 5 product mockups when you upload your custom design, but it also includes links to numerous PSD Mockup files that have been created for you inside the Sellers Resource Site. Lastly, this app is free to Install, and you will only need to pay the wholesale cost of the products that you sell. Install now and experience these useful features.
Highlight features
Create unique products
Quick production and shipping process
Upload unlimited designs quickly
Install for free
Great customer support
Price: Start from $0/month
Rating:4.6 / 5
SMAR7 Express Dropshipping by Smar7 apps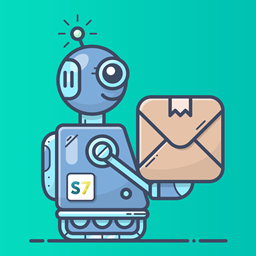 SMAR7 Express developed by SMAR7 Apps concentrates on importing products and fulfilling orders instantly. With SMAR7 Express, everyone can build his own business. One of the key feature of this app is that you do not need to waste hours including your products into your online store because SMAR7 Express can deal with this with one click. No wasting time means you can save your money and resources. In addition, whenever you have an order of a product, all you need to do is to log in your dashboard and to click a button since SMAR7 Express takes care of the remaining and of course ship the cargos directly to your customers. Also, every product can be customized, which means that any description, variants, or images can be automatically added too. SMAR7 Express's biggest goal is to bring the best shopping experience to the customers as much as possible. With 7 days of free trial, you are highly recommended to try this app.
Highlight features
Instantly import & fulfill AliExpress products
Import dropship products instantly
Fulfill your orders with just a click
Connect products to help fulfill
Save money and resources
Guarantee the quickest shipping
Price: $7.99/month. 7-day free trial.
Rating:4.9 / 5
DSers - AliExpress Dropshipping by Dsers
The Shopify marketplace is a lucrative market for any online sellers. Therefore, there are millions of stores in these markets, which makes it become so competitive for online merchants. It is essential for the Shopify store owners to install their shops with effective tools to create competitive advantages in this marketplace. One of the best tools for the Shopify store owners can solve the problems in dropshipping is DSers App. With this app, the online sellers can focus on their business.
DSers is a free dropshipping tool so that the Shopping store owners can save a lot of money and effort to manage the shipping. As the automated orders from AliExpress, the shoppers just need to choose what they want to buy, a bulk of orders are confirmed automatically and send to them easily. Moreover, the orders can be safely tracked by the Shopify store owners as well as the shoppers through this app.
Such as a useful tool for syncing order data, this app also supports the users to manage multiple shops within a DSers account. Furthermore, it is possible for app users to import any Shopify products and edit their information quickly and easily. Especially, if one of the products is out of stock, the shipping method will not match.
Highlight features
AliExpress Official Dropshipping Partner
Increase partnership and ordering efficiency
Support unlimited amount of orders
Provide automated orders from AliExpress
Easy to manage different stores in Shopify admins dashboard by switching click
No monthly or transactions fees
Price: Free
Rating:4.7 / 5
Importify ‑ Easy Dropshipping by Importify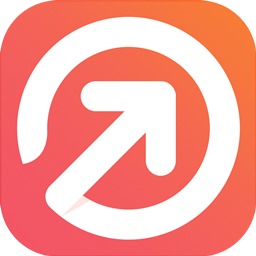 Importify developed by importify is for drop-shippers on Shopify platform who are running an online business. Importify can play a vital role in increasing your revenue while still automating orders to save your money and resources. You can easily import these best-selling items with just a click and edit every product before importing them to the store. The app is compatible with some biggest e-commerce or wholesales platforms, including Amazon, Aliexpress, Alibaba, Taobao or Tmart, etc. If you want to run your own Importify, you must use Google Chrome Brower. After installing your Importify, you can use it at no cost and a free trial will end right after the billing cycle begins. Also, you can remove your account on Importify easily if it is not a suitable solution for your store at once time.
Highlight features
Dropship products Aliexpress Amazon Alibaba Etsy Dhgate & more
Import multiple products
Customize every product before importing them to the store
Fulfill orders from biggest wholesalers or e-commerce platforms with one click
Easily install or uninstall
Price: From $14.95/month. 1-day free trial.
Rating:4.6 / 5
Dropified ‑ Dropshipping by Dropified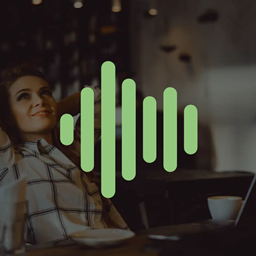 description_hereDo you believe that with just one click, you can add hundreds of your products and manage them easily? If no, you might not have heard of Dropified. Dropifed can offer more than that. Dropified run by dropified is an amazing platform which focuses on running a drop shipping business so you can do whatever you want. As you might not know about, the app can make orders be fulfilled within seconds and automate everything so that you can save your time and finance. In addition, with source better products, it is easy to create the highest conversions and bring joy to the customers when shopping. Additionally, all your orders are highly customized that means you can track and manage them without having any troubles. With Dropified, you do not need to worry about out-of-stock products since it can fast add or change the new suppliers. If you need any helps, don't forget that the support team of Dropified is always available 24/7.
Highlight features
Automate your dropshipping business - AliExpress, eBay & More!
Add multiple products with just a click
Automate every order
Get notified as the prices change
Save time and money
Inlcude custom tracking URL
Price: From $47/month. 14-day free trial.
Rating:4.5 / 5
AmaZone DropShipper + Walmart by Pli negocios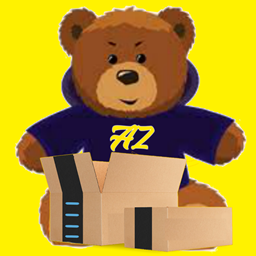 AmaZone Dropshipper and Walmart developed by PLI Negocios can help you add any Walmart or Amazon products to your online store on Shopify. You can easily import those products into your Shopify store with just a click and they can be delivered within 3 days. In addition, adding photos from any source to your product is no longer hard to fulfill because the app enables you to add images to make your items attractive to the visitors and customers. Managing and checking Amazon orders in a place is one of the key features of the app. You will never imagine that running an online business waste much of your time. If there is a problem, you can report to the app team to help quickly correct it. Take note that the support team of the app is always here to listen to your troubles and offer you the best solutions. Don't forget that the app is free and you can uninstall it easily in case the app does not match your goal.
Highlight features
Add many products from Amazon and Walmart with competitive prices
Add Amazon Prime products and fast deliver
Manage and fulfill the orders
Insert images to make products attractive to customers and visitors
Report the issue to the app team
Price: Free
Rating:4.1 / 5
Inventory Source Sync Dropship Products by Inventory source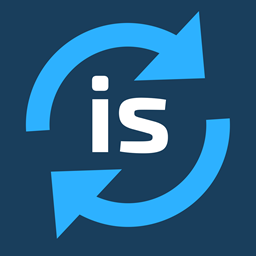 As you can see, Inventory Source Sync Dropship Products is known as a dropship inventory and a management software which let you automatically and easily post your products, synchronize the inventory and route the orders with the dropship suppliers to any store, e-commerce platform or market place. Without any middleman, the price of products stay the same as it is given by the suppliers. In addition, you can directly contact with the suppliers to ask them for the discounts or seasonal specials. Being able to access to many exclusive brands is one of your great chances you should not miss out to help grow up your online business. Besides, Inventory Source is friendly to users, or in another word, it is known as a user-friendly tool. It can assist in categorizing and filtering the suppliers' products and simplify the order process from the sales channels to the customers with just a click of buttons. Furthermore, the app can manage and organize data intricacies and many other things, offering a similar grade of the integration details as well as planning consultation for custom or private integrations.
Highlight features
Upload easily products to Shopify stores and synchronize stock quantites
Route orders witht the dropship supplier
Automate your dropship orders and synchronize shipment tracking into Shopify store
Show more than 20 different e-commerce platforms
Offer the same price that the suppliers provide without any middleman
Price: Free plan available. Additional charges may apply.
Rating:4.2 / 5
Gooten ‑ Print and Drop Ship by Gooten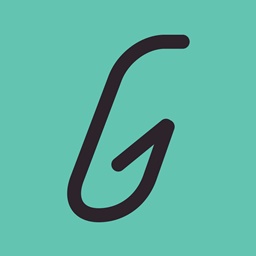 Have you ever heard of Gooten – Print and Drop Ship? If not, you read this review. First, Gooten is a Shopify app that you might badly need to get your products designed, insert them to your store and drop-ship the orders to your customers. When installing and using Gooten, you can witness the freedom to make, test, and try new products without any risk or managing your inventory. Regarding each product, you can set your own price, write catchy product descriptions and opt for categories you would like the customers to see. Right after your customers place an orders, they will be sent automatically through Gooten system to one of the app's vendors to print and deliver the orders. Moreover, with Gooten Dashboard, you can view and check which orders are produced or already delivered. Gooten provides any store owners with a large number of high-quality products customized with your own designs.
Highlight features
Free to instal and use Gooten
Boost your margins and profits
Provide high-quality products
Deliver worldwide
Manage your orders easily
Price: Start from $0/month
Rating:3.8 / 5
Wholesale2b Dropshipping by Wholesale2b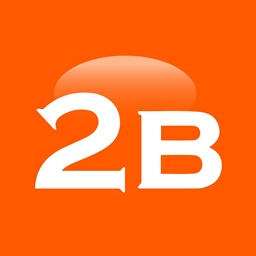 Wholesale2b aims at importing thousands of drop-shipping products, synchronizing all orders, and tracking. In fact, the Shopify listing system can aid in pushing your products from drop-shipper to your online store on Shopify. You just need to select products you would like to upload. Also, your store and data will be automatically updated and imported to keep it up-to-date, therefore, you do not need to worry about everything. In addition, the app tool can help grab orders from your own store and you are able to process them with just a single click. All the orders are handled by the app team. Moreover, tracking code back the store is one of the key features of Wholesale2b that you should not miss. As the app gets the code from your supplier, it guarantees that store owners can receive them as quickly as possible. Wholesale2b run by Wholesale2b can manage your list with precision.
Highlight features
Search and find the products to import to your store
Automate updates of prices and inventory daily
Fulfill orders automatically
Manage the shipping costs under your requirement
Make changes in product's title and description
Price: $29.99/month. 7-day free trial.
Rating:3.9 / 5
ProductPro - USA Dropship by F13 works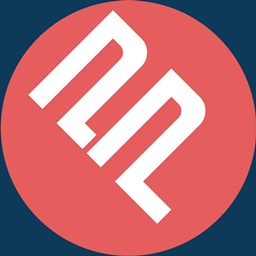 ProductPro, which is released by the F13 Works team, is an important tool for all Shopify e-commerce administrators to connect your Shopify store with thousands of high-quality items from many highly reliable supplier network by providing better products, better suppliers, and better drop shipping. With ProductPro, you are enabled to get better drop shipping with automated fulfillment, wonderful margins, quick turnaround, and of course, an extensive product selection. Using the provided transparent process, you can easily access to supplier information like product line, shipping cost, fulfillment time, and also margin potential. By doing so, you will definitely know what to expect for the potential leads. In details, ProductPro provides a direct line of communication with many reliable suppliers, lower shipping costs and fast delivery to the purchaser. Let's serve the best service for all customers with ProductPro today with no fees to install!
Highlight features
Connect your Shopify store with various highly trustful suppliers
Support you to fulfill all orders quickly and automatically
Provide very low delivery cost and fast shipping service
Make sure that you can great margins
Serve automated payment processing
Price: Free plan available. External Charges may apply.
Rating:3.9 / 5
MY ONLINE FASHION - USA based Dropshipper by Ccwholesaleclothing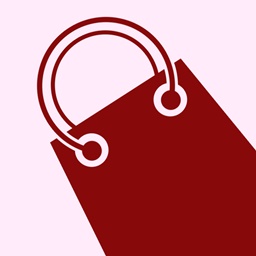 Have you ever heard of My Online Fashion By CCFASHION? If not, you had better read this review. The app is a US-based drop-shipper with multiple fashion products. Users can have access to many fashion items for drop-shipping from the app's warehouse in LA in the USA. All you need to do is choose styles you want to sell in the store and upload available products in just easy steps. Interestingly, you do not need to be good at programming or technical knowledge. As you can see, your inventory will be updated every four hours automatically and you can get maximum profits for each sale, hence keeping the price competitive with other apps. Take note that the delivery fee depends on the number of products in an order and the app allows to ship your orders in the US and its territories. If you have any issue, don't hesitate to get in tough with the app team via Live chat, phone, and email.
Highlight features
Delivery quickly and provide free return
Support multiple styles and catologs to add to the store
Provide supports via chat, phone, and email
Update inventory every four hours
Allow users to choose styles they want and upload them in several simple steps
Price: From $29/month. 14-day free trial.
Rating:4.5 / 5
Dripshipper: US Dropshipping by The doughty organization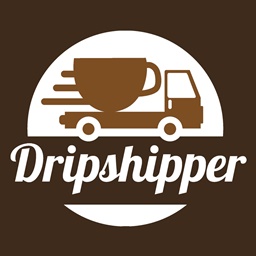 Dripshipper run by The Doughty Organization can accompany your new online coffee store in the path of conquering long-term and successful e-commerce business. Basically, the app drop-ships its coffee to the customers. As a customer comes to your site and places coffee, Dripshipper can do the rest for you. For example, the app team can ship roasted coffee in just 3 working days to the customers. Coffee is packed with your brand and label, so the customers can know the coffee is from you, not from your drop-shipper agent. The app only provides you with high-quality coffee because all coffee is roasted freshly. In fact, dripshipper lets you sell coffee products without possessing any inventory. You will not put your money at risk by buying big quantities in advance. Every product, logo, and pricing is highly customized. You can opt for multiple different coffees coming from all over the world. Although Dripshipper is a USA supplier, it internationally delivers. If you still have doubts about Drishipper and feel unsatisfied with the app, the team gladly refunds your money without asked question.
Highlight features
Dropship coffee with your own label and brand
Automatically fulfill your orders
Deliver your orders within 3 working days
Customize every product, prices, and logo
Easily contact through multiple reaching ways
Price: $25/month. 14-day free trial.
Rating:4.4 / 5
AOP + Print on Demand Fulfilment & Dropshipping by Alloverprint.it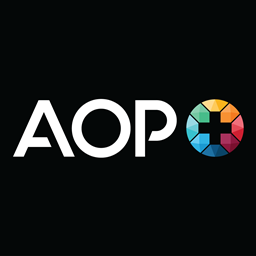 As you might not know about, AOP+ Easy Print On Demand is the world's drop-shipping. What the app can do for you is that it helps to automate the printing in less than 30 seconds. In fact, the app can do printing on demand and then drop-ship to the customers with your own brand. Unlike other sources of printing, the app can print everything, which means that it plays an important role in manufacturing the products you are selling. Your customers can get competitive prices for over-printing items of the print-on-demand services in the US, UK, and European. AOP + working process is as an order is created on your Shopify store including AOP+ products, it can be directly sent to the app, then the app helps print and deliver to your customers. You can get lots of supports since AOP+ app integrates with your Shopify store. Also, you should not forget that AOP+ app contains more than 200 premium and classic products as well as variations.
Highlight features
Organic Print on Demand Fulfilment & Worldwide Dropshipping
Create products in seconds without required skills
Automate printing under requirements
Print any thing inside house and ship directly to customers
Sell unique items
Support over 200 premium and classic products
Price: Start from $0/month
Rating:4.5 / 5
Dropshipmate ‑ Dropshipping by Dsmatepro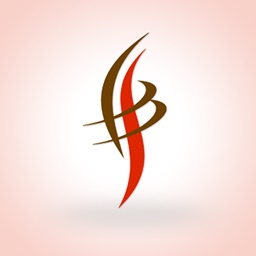 To bring out a solution to the problem of starting an online business with such a low capital, Dropshipmate - Dropshipping was provided by Dsmatepro. With this application, store managers will meet no troubles with importing products from various sources such as Amazone, Alibaba, AliExpress, eBay, Walmart, Tmart, Dhgate, and many more. By selling the product from a third-party, you do not need to immediately pay your suppliers but only do when it is already shipped to your customers. Conveniently, your orders are entirely fulfilled automatically with only 1 click. To better your customers' experience, you can offer them the fast and free shipping service with ePacket Shipping Filter. Before importing the items, store owners are enabled to customize their Title, Description, Pricing, Tags, Product Type, Variant,… Without upfront investment in inventory with thousands of dollars, you can now start your e-commerce store, let Dropshipmate - Dropshipping be your supporter, install it today!
Highlight features
Quickly import products from AliExpress, Alibaba, Amazon, eBay, and many more
Simple to custom Title, Description, Pring, Tags, Product Type, Weight & more
Automatically fulfill and notify your customers
Only pay your suppliers after products are sold
Integrate with eBay, Amazon, Dhgate & more
Price: From $15/month. 3-day free trial.
Rating:3.8 / 5
Pixels ‑ PrintOnDemand Drop Shipping by Pixels.com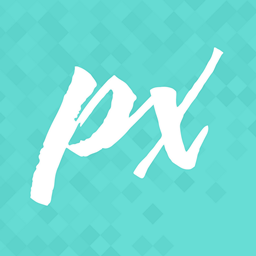 Pixels – Print On Demand run by Pixels.com helps with printing on demand and support drop-shipping to your customers. Interestingly, the app is loaded with 15 manufactures located in 5 countries, which means that your delivery to your international shoppers without import taxes. The app can complete the products in about 3 working days and ship directly to the customers before getting them notified about their order. Additionally, you do not need to care about the inventory and all you need to do is uploading images, generate products and get them sold immediately. With Pixels, everything is fully automatic and the app can offer over 100 products for your customers to choose from. Moreover, the app can set a basic price for any products manufactured by them and help you earn on sales no matter what you set as the markup. Take note that you can feel free to install the app and get started today. Don't forget that additional fee might be charged under your own requirements.
Highlight features
PrintOnDemand Drop Shipping from 15 Global Fulfillment Centers
Include products with print-on-demand into Shopify store
Allow products to be shipped network
Ship directly to customers and notify them as shipment is complete
Set up delivery times to buyers without cross border import taxes
Set prices for each products so that you can earn sales
Price: Free to install. External Charges may apply.
Rating:4.0 / 5
Whiplash Fulfillment by Whiplash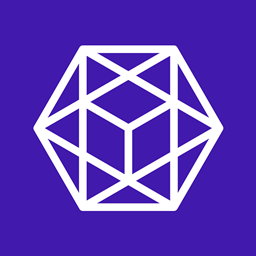 Whiplash is a network which includes over twenty shipping facilities in the US, Canada, and the UK, but it is not just a sum of its physical capacities. Whiplash has created Whiplash Fulfillment which is a modern, flexible e-commerce fulfillment. This app has several useful features. Firstly, its network of facilities throughout the US, UK and also the Canada which can give you efficient and economical access to the global market and make the worldwide shipping became easy. Secondly, you can choose to ship from one facility or many. You will be able to create rules and logic that will automate the decisions around your shipping program, creating a branded and unique experience with every shipment. Negotiated ship carrier discounts and geo-routing logic SmartRate™ can help you decrease the shipping costs in each package and maintain the time in transit. Install now for free and try out these amazing features.
Highlight features
Easy access to global markets
Decrease shipping costs
Seamless Integration
Free to install
Great customer service
Price: Start from $0/month
Rating:4.4 / 5
ApparelPop!: Dropship Apparel by Apparelpop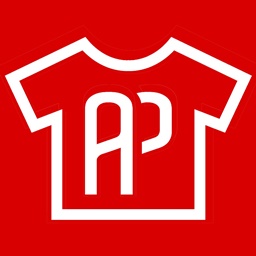 ApparelPop!: Dropship Apparel developed by The Doughty Organization can be your best solution to help expand the inventory. The app enables you to include multiple products to your online store on Shopify and sell them to your customers without packing as well as shipping troubles. The products are shipped directly to your customers. Besides adding drop-ship products, orders from your customers are made and shipped automatically in just 5 working days. You can also make changes in the price and include your products on a similar screen. In addition, both your customers and you can know when your orders are shipped because the app can add tracking as the orders are delivered. However, you should take note that all products are only shipped to the USA. You can remove your account whenever you think the app is no longer suitable for your store at once time. Also, the app is able to provide you with licensed products on single apps on your Shopify.
Highlight features
Sell popular licensed apparel! We do dropshipping! USA based!
Select from some most popular licenses
Get and ship the orders in short-time
Fast deliver from 3 to 5 working days
Cancel your account at anytime
Add tracking when the orders are shipped
Price: $25/month. 14-day free trial.
Rating:4.1 / 5
Inkthreadable - Automate order fulfilment by Inkthreadable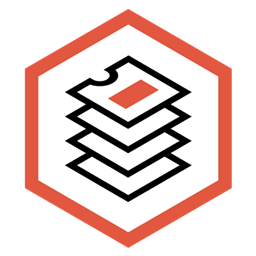 Are you a manager of fashion shops? Do you want to import new modes of clothes to your online stores? Do you want to distinguish your brand from others? Inkthreadable is your answer which specializes in promoting the image of clothing shops. The app offers a lot of great features. First of all, Inkthreadable ensures no holding stock and no monthly fees. The price of items would be kept fixed apart from the sale-off seasons; therefore, buyers would trust in your shops. Second, Inkthreadable also assists in relabeling garment. Clothes will be attached new labels if there is any mistakes happened. Moreover, free customized packing slips are available for customers' requirements. Last but not least, the app generates an automatic system of ordering as well as combine with speedy shipments. Inkthreadable is free to install, why don't you use the app right now to boost your profit and outstand your brand's image?
Highlight features
Your designs. Our 170+ products. All shipped from the UK.
Ensure no holding stock and no monthly fees
Generate an automatic system of ordering
Combine with quicky shipments
Relabel older garments
Provide fee customised packing slips
Price: Free to install. External Charges may apply.
Rating:3.5 / 5
T‑Pop: Print on Demand from Europe by T-pop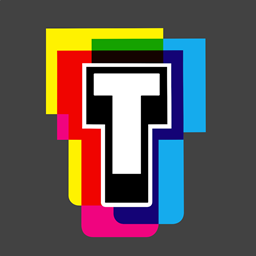 For people who are willing to start an online business without warehouses and producing process, the T‑Pop application made by T‑Pop can be your best dropshipping friend. With no label of T‑Pop displayed in your products, you can feel free to add your own label to make the products your truly property. With guaranteed print quality and fast yet neatly organized shipments with track numbers, you can satisfy your customers in every aspects. T‑Pop always tries its best to support you by adding products continuously to complete your application, but only require payment when the product is sold and every work is done, so that you can avoid all of the risks. Install T‑Pop now for free!
Highlight features
No label displayed
Guaranteed print quality
Add products continuously for app completing
Fast and organized shipment
Payment only required when works done
Price: Start from $0/month
Rating:4.9 / 5
Viralstyle Fulfillment by Viralstyle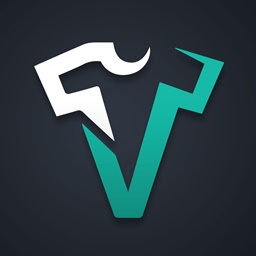 Viralstyle Fulfillment designed by Viralstyle which allows you to create custom apparel and merchandise that you can easily import and publish to your personalized storefront. You would have the most competitive pricing on over 40 different products because this app offers a wide range of sublimation products screen and STG printing as well as embroidery. Especially, this app has a large variety of products and printing options with hundreds of variations in size and color for you to choose. To be specific, there are over 60 different products which available for you to apply your designs on and sale in your store. As a result, you can provide a wide variety of items to meet your consumers' needs and tastes. In addition, this app will not only help you do the production and fulfillment for you but also automated the process. Lastly, you will not cost money to get started only when you sell something. Consequently, you can turn all your ideas into products for sale with no risk. Install and experience this app today.
Highlight features
Free to install
Produce and fulfill automatically
More than 60 products available
High-quality products
Great customer service
Price: Start from $0/month
Rating:4.0 / 5
Two Fifteen ‑ Print On Demand by Two fifteen ltd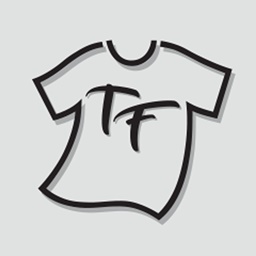 Two Fifteen – Print On Demand developed by Two Fifteen LTD is known as a print on demand and the world's drop-shipping app. With the app, you can get your orders automated because the app integrates the store, hence, your orders can be sent to the app's fulfillment team in the UK. After that, the app will handle the rest from printing to shipping and you should take a note that your orders can be fulfilled from 3 to 5 business days. You can have more than 200 products to choose from Two Fifteen, including T-shirts, Cushions, Phone Cases, Tea Towels, Photo Prints or Delivery. In addition, The average dispatch time can be up to 3 business days. Read here, you may wonder how to integrate your Shopify store with the app. All you need to do is to click Get button, sign up or log in, create or synchronize with products and finally set the payment method. If you have any issue with the app, you can connect with the app team by phone, via Live Chat on its website or emails.
Highlight features
Print On Demand Fulfilment And Worldwide Dropshipping
Get every order highly fulfilled
Enable to print and ship orders directly to customers
Support over 200 products
Provide instant support by phone and via chat and emails
Integrate with Shopify stores
Price: Free to install. External Charges may apply.
Rating:4.4 / 5
Gifty Dropshipping by Soniram, llc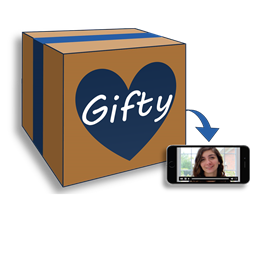 As a useful invention from Soniram LLC, Gifty is employed to drop ship products with gift messages. Gifty enables store admins to sell products from various major brands, your product could be fresh flowers, chocolate, baskets of gift, and many more. On top of that, products are offered to you without any charge for delivery in the US, all are at wholesale pricing but in store, you totally can set your retail prices. Gift messages can be in the form of text, photo, video, or audio, sent from the buyer to the receiver and in reverse. By that way, you can gradually extend your email list and save it for direct marketing. Note that there will be no interruptions made by Gift Messaging because only after checkout can your customers make their gift message. Especially, you can boost sales by upselling with greeting cards which can be fulfilled by yourself or Soniram LLC can mail the cards for you instantly. Install it today and enjoy many more benefits it brings about!
Highlight features
Drop Ship Products with Multimedia Gift messaging
Provide many drop ship products
Enable Gift Messenging
Let your email list grow with Gift Messaging
Upsell the greeting cards
Free US shipping
Price: $4.99/month. Additional charges may apply.
Rating:4.3 / 5
Print on demand Dropshipping by Art of where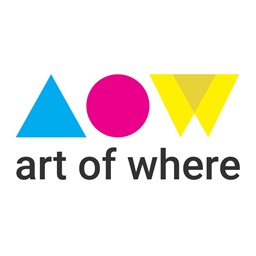 Art of Where is a Shopify platform to help create as well as printed items for your art business. You are required no fees and accounts are free and created products are unlimited. If there is no inventory available, you can orders from the app when you are making sales and you are never left with out-of-stock items. You can also set your price and decide the profit margins what the artwork requires. The products are shipped worldwide and interestingly, any orders shipped from the US and Canada to your customers can be very quick without additional fees. Besides, the app enables you to connect products in the Shopify store to the products on Art of Where for fulfilling. In case you are making a new product, you can create an item on the app and send it to the Shopify. Before publishing the products on Shopify, printed products are highly customized so that your online store can look more professional.
Highlight features
Drop ship printed products on demand. Leggings, scarves & more
Automate fufillment to save your time
Personalize orders and develop your brands
Get your products designed within minutes
Connect existing products in Shopify
Price: Start from $0/month
Rating:4.0 / 5
Apliiq Dropship by Apliiq inc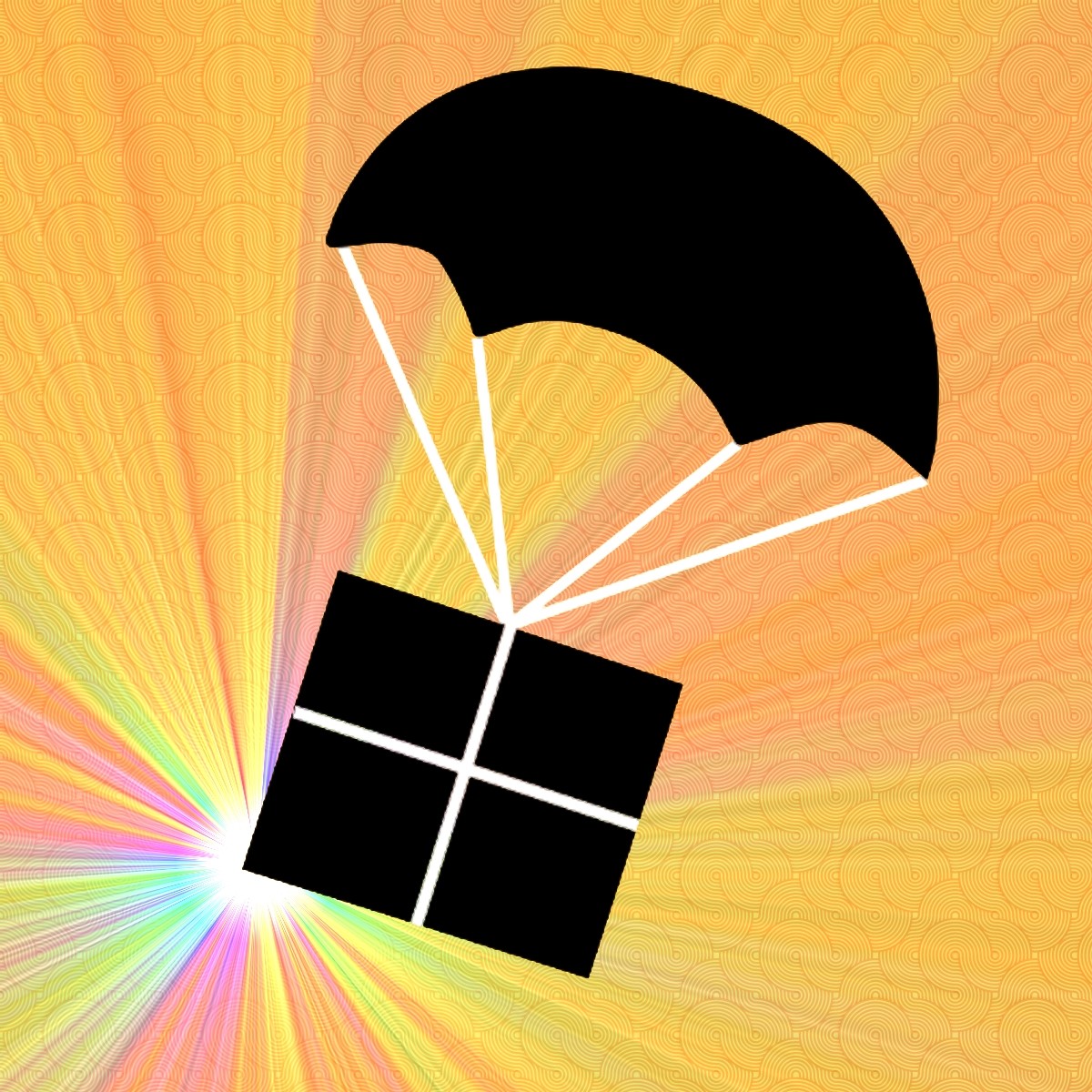 In this modern world, the time is actually so the Shopify buyers always want to buy in a shop where they can save their valuable time. That is the reason why the Shopify store owners should use the app that helps them to. Apliiq Inc recently has been building a chain of Shopify apps which support the Shopify store owners in dropshipping. Apliiq Dropship App is one of the best tools for online merchants to maximize the Shopify's effectiveness.
There are a ton of effective features in this app that the app users can have many business achievements. One of the best functionalities in this app is this app does not hold any inventory so that it helps the Shopify websites load fast and easily. The Shopify store owners can make a unique label for their items such as T-shirts. Moreover, if the Shopify store owners use this app, they enable focusing on other stuff instead of the shipping. Therefore, the business will be more effective. In addition, the visitors come to the Shopify shops will save a lot of time because the offers will be automatical.
By a click, it is easy to install this Apliiq to the shops. In the admin's dashboard, the Shopify store owners can link their Apliiq account with multi-purpose stores. After admins create a design on the Apliiq website, they can send them to their Shopify stores by a click. Then every order in shops will be automatically sent. Besides, the Shopify store owners can track the shippers to notify their customers.
Highlight features
Track the information and notify to customers
Enable customizing the Hoddies
Create Private Label
Provide Pocket Tees, Liner Hoodies, Patch Beanies to create the new products
Automatically send the orders to manufactures
Price: Free to install. Additional charges may apply.
Rating:4.8 / 5
Duoplane Multi vendor dropshipping by Duoplane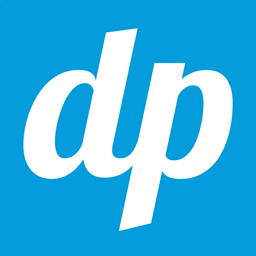 Duoplane, which is created by Duoplane, is a must-have application for all Shopify store owners that automates drop shipping and all of that other operations stuff which you do not feel like doing. This app is perfect for you to save your time and increase productivity while you can easily manage a large number of orders and vendors with fewer resources. The multi-supplier order flow so you can send orders to your supplier with no effort. The settings can also be changed to fit for each supplier and warehouse. Additionally, you can easily connect with your vendors and reduce miscommunication and control the workflow with your vendors in just one app. Moreover, you can easily manage the inventory and the shipment as this wonderful application syncs inventory and tracking data with vendors. Therefore, all the orders are shipped on time and your customers will be happy. All these amazing features above are not all. To know more about what Duoplane offers, please click Add app and install Duoplane for free!
Highlight features
Makes your multi-supplier order flow become automatic
Helps you to manage orders and vendors effectively
Allows controlling inventory and tracking data with vendors in one place
Provides the ability to send notes to vendors on the order page
Helps you to keep your customer happy by tracking order exceptions
Price: Free to install. External Charges may apply.
Rating:5.0 / 5
Upinus ‑ Dropshipping Automation by Upinus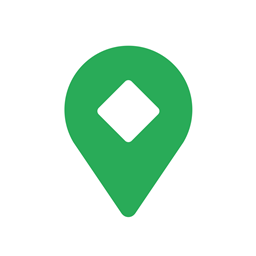 Upinus - Supply & Fulfillment designed by Upinus is an app which allows you to choose millions of product to sell and have orders fulfilled completely and automatically. This app offers you several useful features. Firstly, it helps you import hundreds of drop shipping products form AliExpress to Shopify easily. Besides AliExpress, you can also import unlimited products from Upinus warehouse which is updated on a daily basis. Secondly, you can choose to fulfill orders manually or by using other apps. Also, you can edit all the details of the product such as Photo, thumbnails, descriptions, collections, tags, etc. Thirdly, the tracking numbers will be auto-updated to seller and Paypal account. Lastly, your hand can be completely free from fulfillment because your orders will be automatically processed then shipped directly to your customers. In addition, the fulfillment status and shipping status will also be updated automatically and real-time to each order. Install now for free and try out these great features.
Highlight features
Automated Supply Chain Platform for all Internet Retailers
Free plan available
Quickly import from AliExpress
Update warehouse daily
One click to fulfill A-Z
Auto-update tracking numbers
Price: Start from $0/month
Rating:4.3 / 5
Mothership Connect dropshipping networks by Valence labs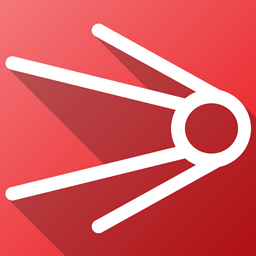 Mothership Connect, which is released by the Valence Labs team, is an important tool for all Shopify e-commerce administrators to connect your store with your suppliers' drop-shipping program. With Mothership Connect, you are enabled to browse your suppliers' inventory and add the items that you want directly to your Shopify store. In details, this application can assist store owners to automatically synchronize the inventory, keep your product descriptions and pricing staying up-to-date on a regular basis. Furthermore, when you make a sale, it will absolutely route orders to the suppliers. When a product is already sold, you will immediately receive an invoice for that item from us. Install Mothership Connect now to definitely optimize your store's working process, maximize its page ranking and quality score by adding related available inventory from Mothership, and of course, raise conversion rates by providing the customers with their needed available products. Make everything simpler now only with Mothership Connect!
Highlight features
Custom drop shipping networks without hiring a developer
Browse and add products to your Shopify store from the suppliers' inventory
Automated process of synchronization and updating
Provide an invoice when a product is sold
Route orders to the suppliers
Improve ranking and quality score of your store page
Price: Start from $0/month
Rating:3.5 / 5
Sellazy ‑ Dropshipping & Sourcing by Lazy business co.ltd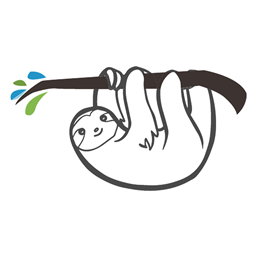 Sellazy-Dropshipping&Sourcing is another useful app for any Shopify store. The reason is the app focuses on drop-shipping and has five years drop-ship experience so far. The app team has been building up good relations ship with many factories in China. It knows what a drop-shipper needs or what a supplier requires and knows what happens in drop-shipping and how to solve big troubles. In addition, the app aims at managing supplier, the shipping times as well as guaranteeing high-quality products. As customers order come, it helps you list products with just several clicks and edits details if you want. The rest will be taken care of the app team. And, of course, Sellazy can provide you with the best prices, along with the best and high-quality products. After your customers place an order, the app can synchronize it automatically and all you need to do is to pay for that. The system of automatic fulfilling tracking numbers can play an important role in helping you spend more time on promotion. You can cancel your account on Sellazy whenever you think that the app does not meet your demand and your customers will have no idea about the source of the products.
Highlight features
Synchronize orders and process all orders in bulk with just a single click
Automate tracking numbers to save your time and energy
Provide the best price and high-quality products
Manage your suppliers and shipping times
Offer sales trending products on the social networks
Price: Free to install. External Charges may apply.
Rating:3.9 / 5
DropWorx - Dropshipping by Enterpriseworx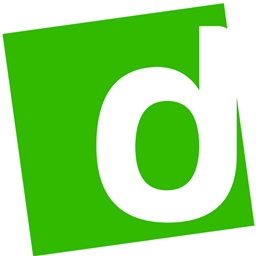 Let's run your store on Shopify on this platform with DropWorx developed by EnterpriseWorkx. Here are the reasons why. DropWorx can import the products easily from AliExpress to your online store on Shopify. All the orders are automatically fulfilled when they are delivered and tracking in details is extracted and fulfilled on Shopify. In addition, the app helps you customize your imported products and edit them under your requirements such as changing in titles, images or descriptions. Besides, DropWors aids in filtering AliExpress products by ePacket shipping. Don't forget that in case you can sign in multiple stores, you can easily access multiple stores. Pricing structures are always flexible and simple to use. DropWorx can bring you most shopping experience. You can uninstall the app anytime if you think this app is not suitable for your store. You can also use DropWorx on Mac PC or any Windows and with product extraction button, your products always stay updated.
Highlight features
Import products from AliExpress to your Shopify store
Automate orders and shipping process
Simply understand the ordering activities in DropWorx dashboard
Provide access to multiple stores from a linked profile
Customize imported products
Price: $19.99/month. 14-day free trial.
Rating:3.8 / 5
Streetshirts - T-Shirt printing & Dropshipping by Ts foundry ltd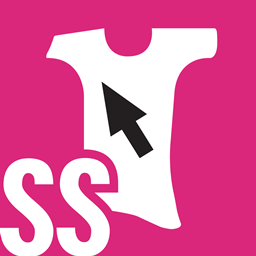 Streetshirts is developed to offer fashion businesses with maximum benefits in the era of e-commerce. It can be said that the more modern technology becomes, the higher the competitiveness between online stores is. As a result, Streertshirts will help Internet-based shops to stand firmly in a pool of rivals. First of all, the app ensures customers' t-shirts to be printed 100% organic DTG quality. Moreover, large orders are printed at one time and no orders are kept in stock. Second, new clothes are attached to white labels so that customers will not know where the t-shirt comes. Last but not least, the app connects with high-quality printers to offer customers with greatest garments. Besides, Streetshirts offers around 27 % off for each item and automatically add VAT to the initial price. Especially, orders from the UK would be shipped at a quicker speed. Amazingly, Streetshirts is free to install so, why don't you download the app right now?
Highlight features
Ensure 100% organic DTG prints
Print and drop-ship to customers on a white label
Complete orders automatically
Offer amazing discounts for each items
Provide quick shipping in the UK
Price: Start from $0/month
Rating:3.3 / 5
Printrove ‑ Print & Dropship by Printrove
Printrove – Print and Dropship is another helpful app for running your online business. You can start your business without paying in advance or without having difficulties in managing inventory and printing machinery. With Printrove, your products can be checked to by the app team to guarantee that they are shipped the way you have ordered. You can use mockup generator freely to create your designs mockups on the products. Also, the app opens cataloging services so that you can easily create CSV files for your designs within minutes. In addition, the app allows your customers to pay in cash and provide COD to the customers. You can choose from India, FedEx or Delhivery post to ship all your packages in the world. Along with that, tracking ID is always updated when your order is dispatched and you can track the package live. If you want to sell your own designs, don't forget that there are about 250 variations or products to choose from.
Highlight features
White-labelled print-on-demand dropshipping of custom products
Sell yourr own designs with more than
Give the complete brands with to the customers
Generate free mockup to display your own design
Provide cataloging services and COD to the customers
Provide multiple shipping agents to deliver the packages
Price: Start from $0/month
Rating:4.5 / 5
Jetti Dropship by Jetti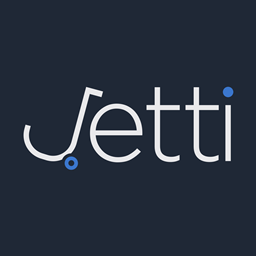 Jetti run by Jetti can help you put the orders in the stores of your vendors, connect with all platforms, pay vendors, synchronize updates, and many more. The app aids in synchronizing shipping, orders, and payments among your stores on Shopify as well as all e-commerce shops. In addition, Jetti provides you with the management of advanced multiple warehouse inventory and full automation of drop-ship. Moreover, prices are updated to the Shopify store and you will get notifications as your suppliers include more new products. As you might not know about, vendor shipping principles can allow users to figure out the rates and rule for each one. The app also publishes products from your own vendors to your stores on Shopify directly. With the app, you can be offered customizable vendor portals, which later sends your vendors their dashboard and you can calculate and collect tax through the app's TaxJar integration.
Highlight features
Dropship & multi-vendor marketplace automation
Directly connect with users' vendor e-commerce store
Synchronize inventory, payments and orders and publish products
Provide suppliers with a customizable vendor portal
Calculate and collect tax via TaxJar
Update prices and send users notifications as suppliers add new products
Price: From $199/month. 14-day free trial.
Rating:5.0 / 5
DropCL US/EU Dropshipping by Dropship cl
The Shopify store owners sometimes have trouble with the shipping because there are a lot of problems when the products are out of shops. These problems will be solved with this app DropCL US/EU Dropshipping App. Especially when the business is expanded worldwide, it is necessary for online sellers to focus on their business instead of the problems in shipping. DropShip CL company has been developed this app with the best features to encourage the customers to order anytime.
With this DropShip CL app, the Shopify store owners can important product easily for an unlimited number of products without any invisible warehouse. Moreover, these product's descriptions, titles or images can be edited before importing. In addition, the shop owners are more satisfied with this app because it allows them to solve multiple orders so that they can save valuable time. Moreover, the switching button on the Shopify dashboard will help the app users to manage their different shops effectively.
Furthermore, another functionality of this app will maximize the orders is a customizable invoice. Therefore, it is easy for the Shopify store owners can edit the prices before sending to their customers. After sending their products, they also can track their orders by the dropshipping order numbers. Besides, the inventory will be updated frequently when the products are imported. Last but not least, this app allows the orders to be fulfilled automatically.
Highlight features
Increase partnership and ordering efficiency
Support unlimited amount of orders
Provide automated orders from AliExpress
Easy to manage different stores in Shopify admins dashboard by switching click
Edit the products content before import
Price: Free
Rating:2.3 / 5
Plixpod - Print on Demand & Dropshipping by Hoplix - definitive platform for marketers and creatives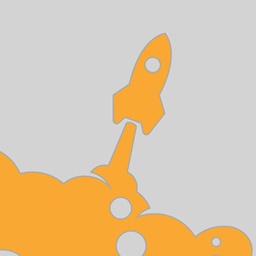 Plixpod app is known as an app to print and drop-shipping multiple products from many parts of the world. As you can see, a large number of products and printing with more than 250 variants in color and size will be provided for any users and new products keep being included monthly. In fact, all of your orders can be printed automatically as well as delivered to many countries and all shipments can be tracked with more places to follow up. Plixpod can fulfill your orders in white labels and this is known as one of the most perfect solutions for any designers, marketers, businessman, and sellers. The app, actually, is a firm based in Italy and has printed custom products for over 10 years. Take note that if you have any trouble with the app, don't hesitate to get in touch with customer care which is always available and willing to hear from you.
Highlight features
Allow users to sell over multiple products with variants
Print orders automatically and deliver them worldwide
Provide users with order fulfillment
Require no stock inventory
Get new products updated monthly
Price: Free to install. External Charges may apply.
Rating:3.3 / 5
Shopkyo ‑ Japan Dropshipping by Shopkyo
Shopkyo is an IT company which has multiple branches based in Hong Kong and Japan is one of the best Japanese sources to generate the best products. Every day the Shopkyo provides reliable suppliers of the drop shipping stores. With the mission to help the online sellers to build a successful business, Shopkyo Shopify apps will create the best drop shipping services on AliExpress, which makes the Shopify shops more outstanding compared to other customers.
With the helpful features, this app is suitable for multiple Shopify stores such as Electronics, Gadgets, Home & Gardens or Fashion & Jewelry. In addition, it is easy for the Shopify store owners to maximize the sales with quality items from Japanese designers, and suppliers. By one click, the Shopify store owners can import products to their stores. If the app users use this app, the orders will be fulfilled instantly and automatically.
Besides, it is easy for the app users to focus on expanding their business when the drop shipping is concerned by the apps. Because the Shopkyo cooperates with multiple international partners to ship the whole of the product around the world. Furthermore, the shipping will be secured worldwide so that the Shopify store's products will be sent safely to their customers.
Highlight features
Dropship Quality Products From Japan Suppliers
Increase sales with quality items from Japan designers
Support quick search
Test with sample orders
Easy to import a product by a click
Automatically fulfill orders
Price: Free to install. Additional charges may apply.
Rating:1.0 / 5
Printmotor by Printmotor - printondemand & dropshipping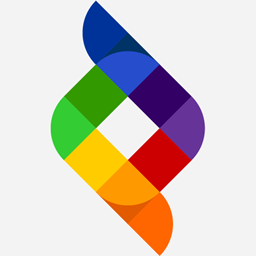 Printmotor developed by Printmotor is known as a leading European print on demand as well as drop-shipping service. After installing and connecting the app, your selected orders can be sent to the Printmotor production and then delivered to your customers directly. As you might not know about, the app has prices fixed, hence, it is easy for you to estimate the price and profits. In fact, the app produces commodities in Finland, which means that it is able to deliver your orders fast and effectively in Europe without leaving customs matters. Take note that there are some products that you can sell on Printmotor app, including Hoodies, posters, zipper hoodies, T-shirts, and sweaters for men, women, and children. The app hopes to add more items to the option in upcoming times. Regarding quality products, the app can guarantee everything runs smoothly and quality inspection, as well as, packing are managed by the app staff.
Highlight features
Get everything item users sell paid without extra fee
Enable to pack and send the orders
Ship orders directly to customers
Manage quality inspection of products
Allow users to decide prices and calculate the profits
Price: Start from $0/month
Rating:3.0 / 5
Purchase Orders - Reorder and Drop-ship by Helmapps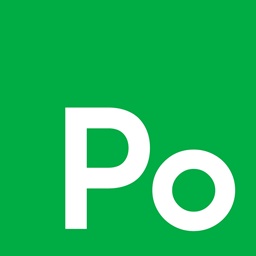 The online sellers usually have problems in managing the list of suppliers for the purchase orders. The Purchase Management Shopify app is one of the best solutions for any store owners to track the purchased orders. Moreover, the merchants can add any suppliers for the purchase order request. In addition, Management App app allows the suppliers to assign various products with the optimum quantity such as the minimum or maximum numbers. This app also supports the app users to maintain the status of the order. Before transiting of the order status, the Shopify store owners can delete or customize the purchase orders. Last but not least, the merchants can create an account for the suppliers to manage them effectively.
Highlight features
Enable empowering the store with the purchasing information
Reorder and drop-ship with end-to-end Purchase Orders
Submit the reports to the vendors via CSV, PDF and emails
Automatically update inventory
Easy to manage the re-orders
Support to create and review POs right
Price: $12.99/month. 7-day free trial.
Rating:3.0 / 5
Linksis ‑ Amazon Dropship | FBA Importer by Nobitech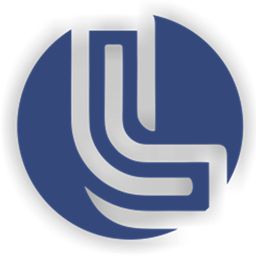 Linksis Amazon Importer is an app which was design by NobiTech to allow you import products from Amazon pages. It will eliminate the headaches about shipping and product quality considerably by turning you to a partnership with suppliers from Amazon and then drop shipping their quality products. When using this app, you will be able to increase your sales. By turning the Buy Button on your product page to View in Amazon and make customers purchase products on Amazon, you can get up to 10% in referral fees from Amazon. Besides, FBA Bulk Product Importation allow you to import thousands of products from Amazon after a few clicks which would save you a lot of time and effort. Linksis also update and syncs the product information including inventory count, product image and product details regularly. Last but not least, when using this app, you earn the commission to import products from different Amazon websites around the world such as Amazon.com, Amazon.mx, and Amazon.com.
Highlight features
Import products from Amazon. Dropship | FBA | Affiliate Links
Import various products from Amazon
Save time
Smart Search function
Increase sales and revenue
Link multiple marketing accounts
Price: From $4.99/month. 7-day free trial.
Rating:5.0 / 5
DropShop by Solvecore inc.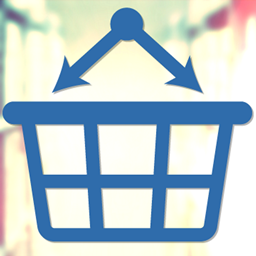 Do you believe that you can export bulk order and import tracking codes in just a single app? This idea is now in reality since DropShop app developed by Solvecore Inc. has been activated. In fact, Dropshop empowers you to simply manage bulk orders, even your suppliers. Moreover, the app allows you to export many custom files, including .xlsx, .xls, or .csv formats and import tracking codes. You can easily fulfill some Shopify's custom services and track the bulk orders progress through its life-cycle. You can track the payment status, communication and tracking status with your vendors. All information you get from your suppliers will be automatically updated, and then Dropshop fulfills your orders and inform the customers of the status of the shipment. The app supports map mail carrier services to the order destination nations, so you can find the tracking URLs more professional and trustworthy. In addition, by using this app, you can save your time and money, receive amazing support from the app team, and increase your order efficiency.
Highlight features
Bulk order exports and tracking import: in one simple app!
Export customer's orders in bulk
Import tracking information and fulfill customers' orders
Control orders in bulk
Save time and save money because of one simple click for all
Increase orders efficiency
Price: $5.99/month. 30-day free trial.
Rating:5.0 / 5
Stock On Demand - Dropshipping from US-based warehouses by Stockifyondemandllc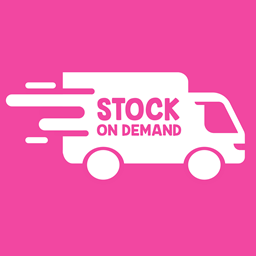 The online traders with thousands of products always want to have a Shopify app to help them manage their inventory. The Stock On Demand app is an effective solution for the store owners to carry a bulk of products. By the useful feature, the admins just need to choose the products selling in the Shopify store, this Stock On Demand app will help them to fix the cost of products. Moreover, the users can automate the bill which the credit card on file and inventory management. In addition, this app supports the store owners to receive and restock the returned items. All the shipment packing and label will be shown with the brand name of their Shopify stores. Besides, it is easy for the store owners to add or remove any products from their store within a minute. Last but not least, this app also provides the responsive feature which helps all the products perform perfectly in different devices.
Highlight features
Enable updating available quantities on the store
Provide product images and details of information
Automatically manage inventory
Easy to receive and restock returned items
Support to add or remove items
Price: Start from $0/month
Rating:0.0 / 5
How AVADA.io ranks Shopify Dropshipping apps list
These above 50 Dropshipping apps for Shopify are ranked based on the following criterias:
The ratings on Shopify App store
The app's rank on search engines
The prices and features
The app provider's reputation
Social media metrics such as Facebook, Twitter and Google +
Reviews and assessment by AVADA.io
Top 50 Shopify Dropshipping Apps
Special thanks to all vendors which contributed the best 50 Shopify Dropshipping apps. We honestly recommend you to give every app above a try if possible. We create Shopify apps review series with the aim of helping Shopify online stores find the best Dropshipping for their website. All of the information on the review (including features, description, prices, and links) is collected from the vendor's website or their own published page/ selling channels.
The list of the 50 best Shopify Dropshipping apps is kept up-to-date on a regular basis by our team. Please feel free to reach us out if you have any questions related to this app review.
Don't see your app on the list? Wanna contribute more content to this review? Contact us
Comments for Dropshipping
---
---
People also searched for
shopify dropshipping apps
shopify dropshipping app
best dropshipping app for shopify
dropshipping app shopify
shopify all in one dropshipping app

best reviewed shopify app for dropshipping
dropshipping hair extensions app shopify
shopify dropshipping app coffee
dropshipping shopify app
dropshipping custom boxes app shopify
shopify aliexpress dropshipping app

shopify amazon dropshipping app
fashion go shopify dropshipping app
best shopify dropshipping app
app for shopify dropshipping samples
shopify dropshipping app for superliers