How to Start Dropshipping On eBay in 2023
Online business models are thriving because people are becoming more and more comfortable with buying on the Internet. That is when dropshipping becomes one of the hottest business models that everyone wants to try, and eBay becomes a large playground to start.
But that does not mean this is a risk-free method. You need to know how to start, who to work with, and what to be done, so works are done in a timely manager. So this eBay dropshipping guide is made just for you.
You will learn how to start dropshipping on eBay, what steps to take, the pros and cons, also with some tips to successfully dropship online with one of the biggest marketplaces on the planet.
What is eBay dropshipping?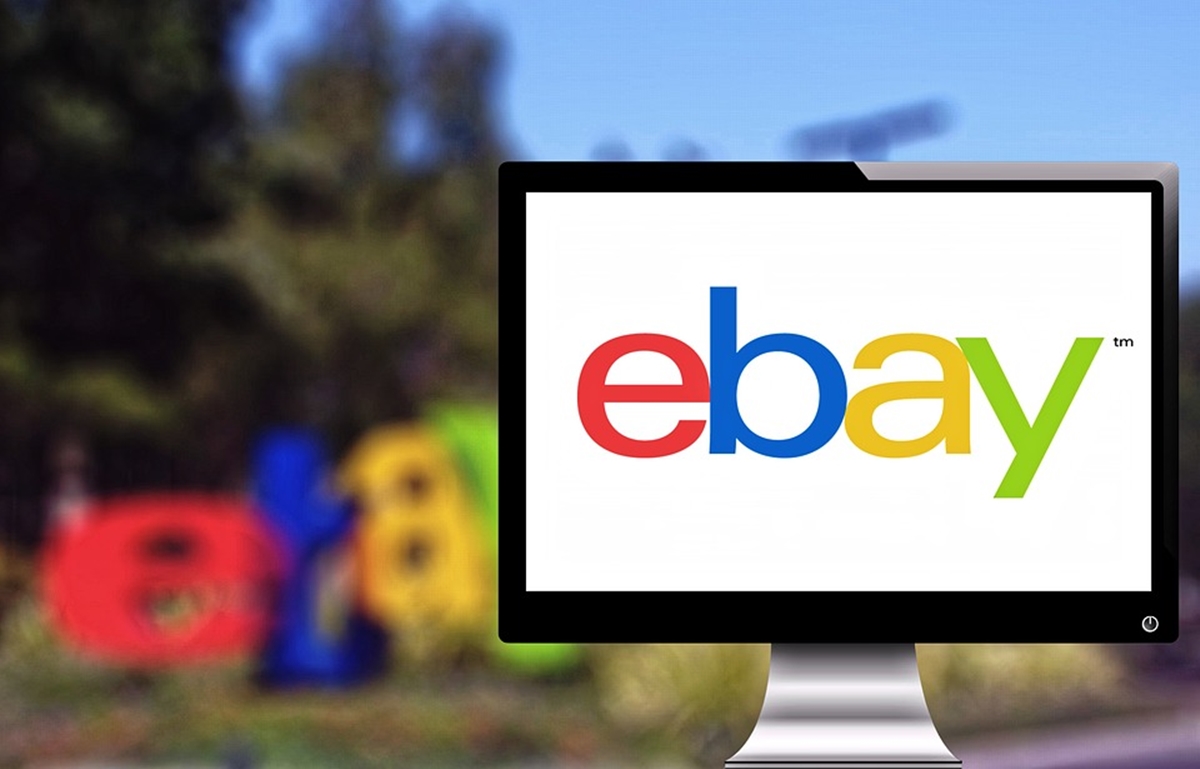 In general, dropshipping is when you buy stock from suppliers and work with them to ship items directly to your buyers. And you don't handle anything yourself but promoting products on the storefront.
Further Reading: What Is Dropshipping? Is Dropshipping Profitable?
Dropshipping on eBay is allowed and perfectly legal. There are no explicit rules or policies that ban eBay dropshipping. However, they are taking measures to limit the traditional type of dropshipping model. This is to protect the platform's images as a safe and no-risk marketplace.
Considering the platform reached 182 million users in Q2 of 2019, they have the right reasons to do so. If you haven't known yet, eBay is an online auction website from the USA where people can sell products online.
On eBay, sellers post their products with a starting bid, and you can find, bid on, buy. Sellers can add a "Buy It Now" option too to control the price and allow customers to purchase without bidding. There are millions of products on the platform - from jewellery to expensive cars.
Comparing to traditional drop shipping, in order to dropship on eBay efficiently, you need to purchase in bulk quantities from a wholesaler and have a fulfillment service to storage and ship products on your behalf.
Anyone having an eBay seller account can start doing dropshipping on the platform, with many successfully make millions of dollars in sales in just the first year. But the platform's obligations do make things a bit more difficult than traditional dropshipping.
So the next logical question would be:
Is dropshipping on eBay worth it?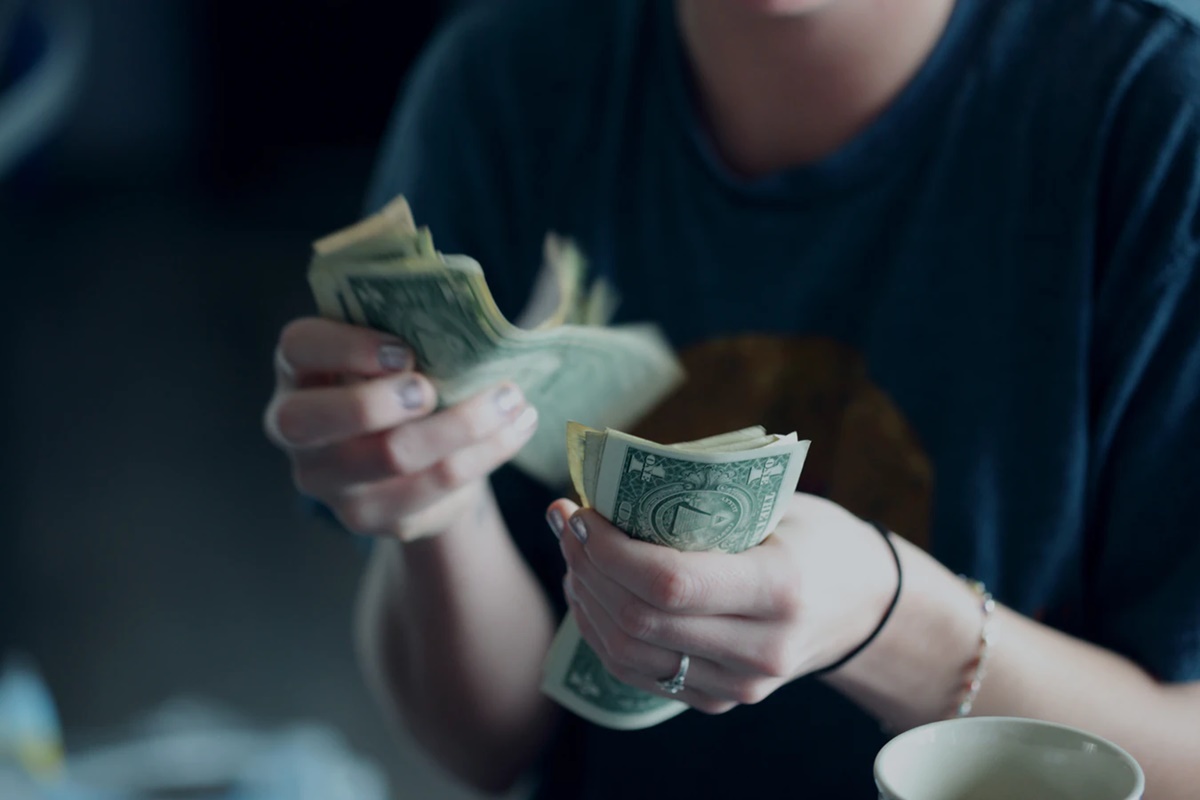 Well, it depends, mostly on how you can compete with your competitors.
There are two common ways to benefit from eBay dropshipping. With the first case, you find suppliers and sell their goods through your eBay account. With the second case, you find items on eBay and sell them in your separate online store with your own hosting & domain or use other marketplaces to get sales.
Either case, you will need to make your products stand out among all the hungry competitors. More than 182 million users are actively looking for things to buy, so you won't have to worry about visitors. But will they choose your products or not, that is for you to solve.
Once you've listed some products on eBay and maintain a fabulous reputation with your customers, the platform can definitely be a very profitable channel. Dropshipping is allowed on eBay, so taking advantage of the site is perfectly fine.
So if you are confident in your products' promotion skills, have some spare money or time to find the most interesting products, then eBay dropshipping is totally fine to start.
However, I would recommend having an online store as well. You can make one with Shopify. This brings total freedom and some good benefits from traditional dropshipping - like no additional fees or not having to buy in bulk.
Next, let's see all the pros and cons of dropshipping on eBay so you can decide to jump in or not more easily.
eBay Dropshipping Pros & Cons
| Pros | Cons |
| --- | --- |
| 1. Easy to start - eBay dropshipping is no rocket science, and some most successful e-commerce brands started out with only a computer and an internet connection. No need to face the hassle of setting up your own online store. | 1. Listing fees - You are charged a small fee per listing after the first 50 listings and 10% of your total sale price (which is called final value fees). |
| 2. Having traffic at little effort - A massive number of visitors per day ensures you make sales more easily. You can get the best prices for your products as well. | 2. Lack of control in competitiveness - You have little control over the quality of the product as well as the efficiency of the packaging and shipping services. This reduces your competitive advantages overall. |
| 3. Less cost for marketing - Your products will be placed in front of millions of online buyers, so you can save money on paid traffic and SEO. | 3. Risk of fraud - Common problem for online business, you cannot be 100% sure you are working with a good supplier. |
| 4. Convenience - Many tasks like finding products, email marketing, and payment processing, have available plug-ins or automation tools to make your store's dropshipping process easier. If this is a side hustle, it is even more convenient. | 4. Low profits margins - Dropshipping makes money from volume. In consequence, the profit per item is often low at around 5 - 10%, and not to mention credit card fees. |
| 5. Low-risk investment - If you start an eBay dropshipping business and get no sales, it doesn't matter since you haven't bought any products. And if it is not right for you, there is little to lose other than your time. |   |
eBay Dropshipping Policy

One more thing before making a conclusion, that is the policy of eBay on dropshipping. While the method is allowed on the marketplace, you have to accept a rule which makes you "fulfill orders directly from a wholesale supplier".
This means if you purchase bulk quantities from a wholesale supplier, those products can be promoted on eBay.
However, if you purchase items from another retailer or marketplace that will ship directly to your customer, this is not allowed. So you can't dropship from Amazon or AliExpress to eBay. You can't list an item on eBay, purchase it from Amazon, and then have it shipped to your eBay customers.
And this is a strict policy to keep in mind. If you violated, they would remove or lower your listings in their search results, and even lower your account's rating or status on the whole platform.
By now, you have known all the basic information about eBay dropshipping and the platform's attitude toward the method. So, we come down to the ultimate question.
Should you choose eBay dropshipping?
Ultimately, it is up to you to decide if dropshipping on eBay is worth your time and effort. But get this, many sellers and dropshippers have made it big with eBay. The platform is simple, effective, low-risk, and suitable for many business sizes.
In my opinion, if you know how to make your product look good, and want to try dropshipping, then eBay is a great choice. There are already many people looking for things to buy on the platform, so you won't have to worry much about attracting buyers.
The auctions system is worth mentioning too, if you can find a special niche to list. When high traffic hours take place, this can be a great way to make more money.
Remember, don't expect to have huge returns after the first few sales. Dropshipper often pockets only a few dollars per sale, so you have to focus and dedicate to have more sale volumes.
With that in mind, let's learn how to start dropshipping on eBay right the way.
How To Start Dropshipping On eBay
The process, as usual, is actually quite simple, but how you do them brings different results. These are the steps you should take to start dropshipping on eBay:
Step 1. Find your supplier(s)
Why choosing suppliers before knowing what you are going to sell? Because a successful eBay dropshipping business depends on quality customer service and the right supplier. Since you are going to try many products to know which bring the best results, product choices don't matter that much in the first place.
You can choose to source local suppliers or find wholesale suppliers from all around the world. Google is a great place to start. Or you can find suppliers on wholesaler directories, which we will get to later.
You should consider having a private supplier since you can bring items with less competition to the market, and at a lower cost too. This may take some time to look around the directories of suppliers and contact them.
When deciding which supplier to work with, ask these important questions to the supplier and yourself:
Do they actively support dropshipping?
What shipping methods does the supplier offer? How much time do the methods take typically?
Are the prices competitive?
Do they ship worldwide, or only to specific countries?
How is the reputation of the supplier? How would they support if there are any issues with the order?
How do they conduct quality control?
Can you use their source material (product descriptions, photos, specs) in your listings?
Is the supplier financially stable?
Is there dropshipping software that is compatible with your supplier?
Once you've selected your supplier(s), find their information, and contact them. Let them know clearly your intention of becoming about a retailer for their products and ask about their policies on dropshipping.
Related Post: A Comprehensive Guide on How to Find a Supplier on Alibaba
Step 2: Choose your profitable product
While scrolling through products that your supplier offers, you may get some ideas of what to sell based on your own interest. Use some market research software like Google Trends, Google Shopping, and you can analyze the statistics to find which products are able to make a profit on eBay.
Some other names of product research software can be listed are:
If you already have a specific product niche in mind, that is good. If not, here are some items that are great to dropship:
Sports Bra
Printed Socks
Waterproof Bag
Digital Alarm Clock
Organic Tea
Bluetooth Headphones
This is, of course, just a shortlist; what you want to sell is entirely up to you. However, if you don't have time to take a scan and find more items to sell, there are tools for that! Which leads us to step 3.
Step 3: Find software to automate the dropshipping process
To scale your eBay dropshipping business, automation software is important to reduce involved tasks like finding products or fulfilling orders.
There is much software to choose from, so we will have a section for it below. For now, let's get to the next step.
Step 4: Set up your seller account
This takes only a few minutes to complete, but there are somethings that you should not overlook:
Remember to visit eBay's seller information center; there are many useful links and guidelines for setting up your store.
Your account name should be carefully considered. eBay has a username policy, and clever or catchy names might lead to better sales.
You may be required a tax ID for creating the seller account.
Check your payment method. All U.S. sellers are required by eBay to have a PayPal account or a merchant credit card account, and other countries will need a credit card at least.
Your profile page should have details about your shop and its policies, including shipping and return policies. Having a background and credentials can help for certain niche markets like health, electronics, makeup, etc.
Step 5: Create your listings
At this stage, your software should be able to upload the ideal products you've found to eBay and help you create listings. Use the information provided by your supplier like pictures, description, size for each product.
Important factors like pricing, timing, or auction vs. Buy It Now can be determined with just a bit of research (and software).
Step 6: Make your sales now!
In terms of the basics, that is all to be done, and you can start making sales right the way. With some promotion and marketing, your products can show their potential in a short period.
Start building a positive reputation by fulfilling customer orders as quickly as possible, and weekly or daily check with your supplier to make sure everything runs well.
Some more things to keep in mind are:
Keep your listings up to date, remove listings for discontinued or out-of-stock items, and repriced as your supplier's prices change.
Respond to any messages from customers or inquiries promptly and professionally.
Do your absolute best to create a positive experience that can build loyalty and encourage repeat customers.
How to find eBay dropshipping suppliers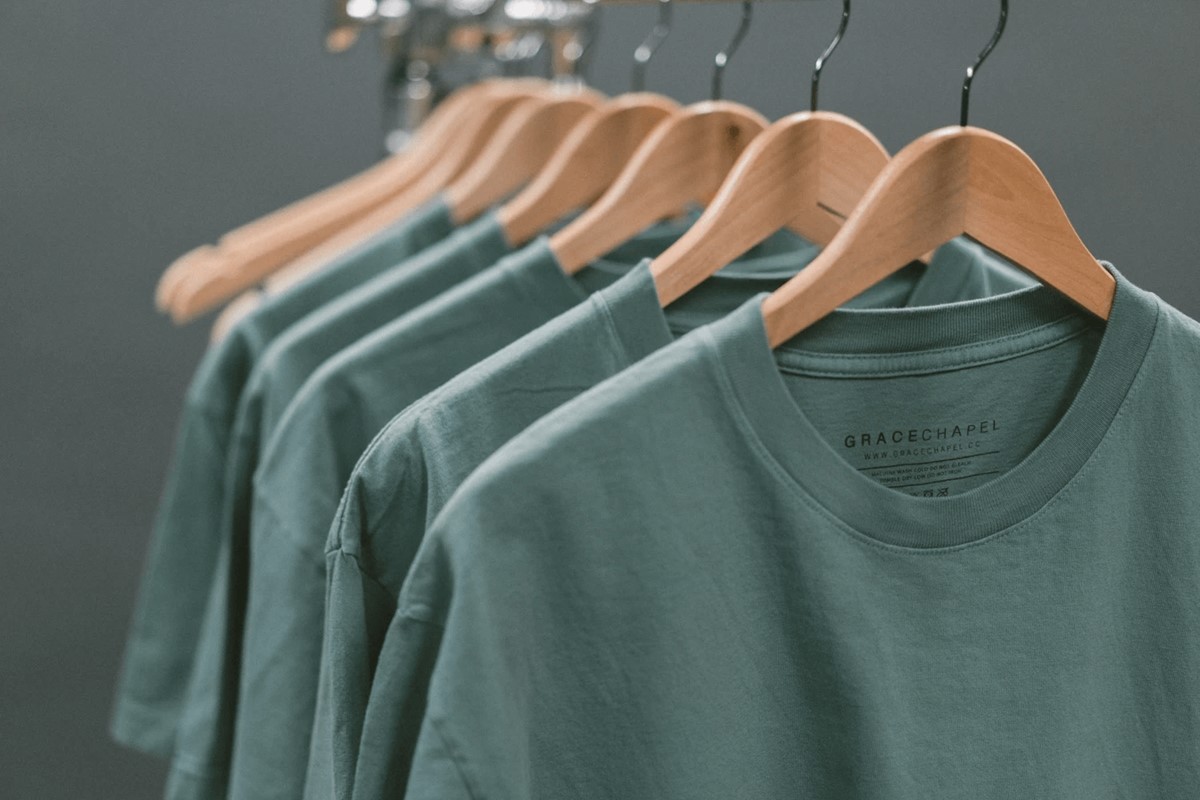 All dropshipping suppliers have their advantages and disadvantages. Your task is to evaluate the various wholesalers based on their services and compatibility.
First of all, you can use eBay to find suppliers too, then use your site or account on social networks to drop ship products. This gives you some advantages like:
A wide range of goods that are interesting and already available on the platform.
eBay can help you find out what products are in demand.
Build long term relationships with suppliers and customers right on eBay.
But eBay is not the only place; you have various sites or communities where suppliers come to find retailers who are interested in dropshipping. And they are ready for requests like bulk ordering, customize packaging, inserting your logo, etc.
Here is a list of some very popular dropshipping suppliers, where you can look for your ideal partner:
eBay dropshipping software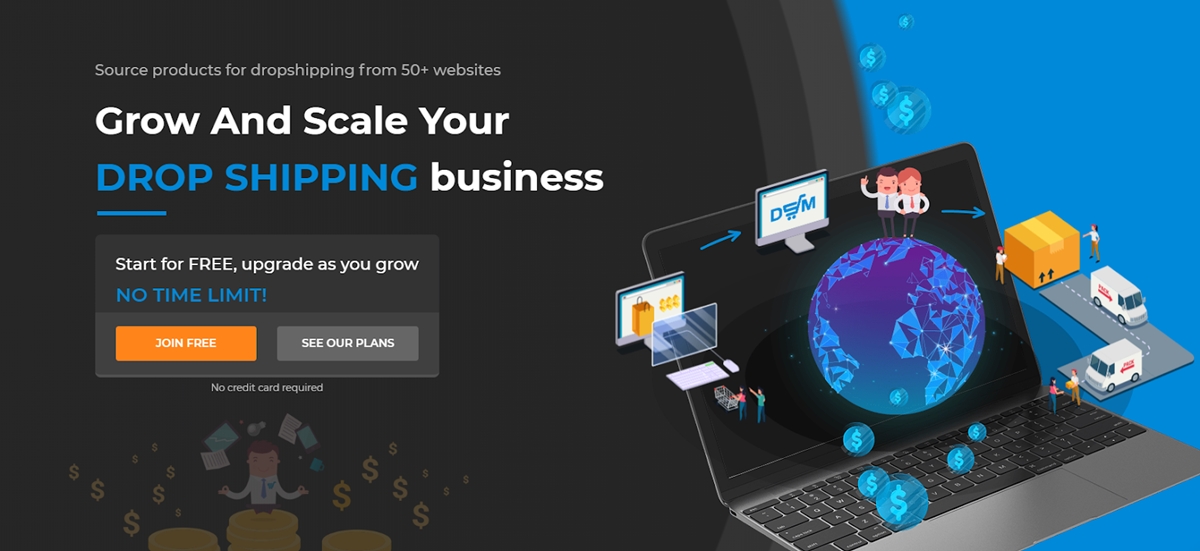 To scale your eBay dropshipping business, automation software is necessary to process tasks like finding products or fulfilling orders. There are some things to consider when choosing your software that are:
Do they have good reviews from other dropshippers?
Is the software compatible with your chosen supplier?
Which tasks can it automate for you?
Is it cost-effective and time-saving?
Does it have a trial version so you can test it?
How long has the company been trading?
Here is a list of some worth-considering software that can help your eBay dropshipping business run smoothly:
Some tips on eBay dropshipping

We are almost at the end now, here are some tips that you can use to advance your eBay dropshipping business.
Control the pricing
Millions of online buyers flock to eBay every day in the hope of getting the best price for the items they buy. So be careful and don't get carried away in the pricing battle, since the supplier charges a fixed cost no matter what.
You have the option to set the option Buy It Now with items, so these are sold at a fixed price and ensure the desired profit.
If you still want to allow eBay buyers to bid for your products and get a higher profit, try setting a reserve price as the minimum price that a buyer can auction. Or you can just set a high starting bid that ensures you will cover your fixed costs.
Remember to factor in costs from suppliers, eBay's listing, and final value fees. You can learn all about them on the seller fees page.
Minimize the workload
As profit margins tend to be very small, high volume is the key to money with eBay dropshipping. And this means more work if you must process and fulfill every listing individually.
If you want to minimize the workload, look for products that can be posted as multiple-item listings. So you won't have to make many listings and have time to take care of fulfillment or marketing.
Time your listing
With eBay, you need to master the art of timing to make a lot of money. Learn the best times to release your listings and set up your auctions. One way to do this is to pay attention to when high traffic hours take place and fight the competition.
Another thing to consider is your target demographic; millennials may not be on their computers till late at night, many like to shop on weekends. Research and find when your audience is most likely to be online, then place your auctions around that.
Provide trackability
Share your UPS, FedEx, or USPS tracking numbers to customers is a great way to increase credibility. Work directly with suppliers to have complications needed like this.
Online directories are the places to find reliable suppliers that can help with tracking of shipping like that.
Ensure fulfillment and availability
Reputation is everything on eBay, so try to keep your customers happy by fulfilling orders quickly, ensuring all items listed available, keeping inventory in check. Avoid the pitfalls of having discontinued items or slow-responding suppliers, since this only hurt your eBay account.
Issues will inevitably arise now and then, but make sure to have a good relationship with both suppliers and customers, so you can keep negative feedback to a minimum. This is the way to success in eBay dropshipping.
Conclusion
Low set up cost, easy to start, minimal risks, eBay dropshipping is one of the most convenient business models to do online business. If you are thinking of boosting your money flow and have a side hustle, this is definitely worth trying.
However, the road is not easy due to the nature of dropshipping and the platform's obligations. So if you are serious about starting an online business, think of having your own online store with a platform like Shopify.
Hopefully, this article helped you in deciding how to begin your eBay dropshipping journey. Best of luck in whatever your choice is, and I'm always here to reply to your comments!
New Posts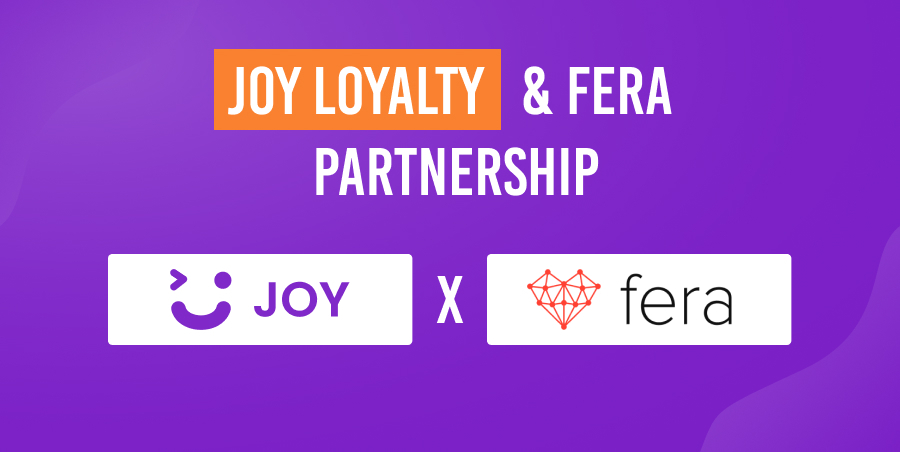 Subscribe
Stay in the know
Get special offers on the latest news from AVADA.
40k
subscribers has been joined!
Earn $10 in reward now!