How to Successfully Launch a T-shirt Business?
Who needs (at least) one T-shirt? The short answer: everyone. T-shirts vary from pajamas to (casual) office wear. They can be plain as day or painted with decorative, advertising, or informational logos. They can be made of cotton, wool, linen, polyester, or a mixture of different materials. If you're thinking of starting a company — and wondering how to start a t-shirt company specifically — you should know it's a big market (US apparel is estimated at $390 billion) and it's growing — because as long as people have torsos, there's going to be a demand for t-shirts.
However, if you're wondering how to start a t-shirt business, there are a lot of different avenues to take. You may be interested in a series of handmade T-shirts to be sold online, or you may want to meet the needs of local businesses with heavy turnover (i.e. restaurants) with branded apparel. Knowing who you're going to sell will drive any other aspect of your T-shirt business. Irrespective of your position, one of the best things about the T-shirt business is that it's an equal opportunity industry.
It doesn't take a lot to get going, so it's up to you where it goes. In reality, with the rise of e-commerce, drop-shipping, and home-based businesses, you can start a t-shirt business without a lot of money. A quick internet search will show: you will see no shortage of articles and videos that boast how simple and relatively inexpensive it is to start a t-shirt business. So, here are several things to consider if you want to join the ranks of success stories, and at the end of this article, you will be able to know what steps you need to take to launch a successful T-shirt business. Let's jump right into the details.
5 Steps to Start a Successful T-shirt Business:
1. Identify Your Product/Market Fit
This is a fun part. Designing your own t-shirt allows you to express yourself creatively and make something truly unique that people are excited to wear.
Who do you want to target?
When you don't have a good idea about whom you're designing T-shirts for, it's sort of like walking in the dark. That's why identifying the audience that you want to target — otherwise known as your niche — is an important first move.
Think about the niches that you're interested in, and look for ways that you can fill up a gap or solve a problem for that group. You might want to create a line of t-shirts for millennial women that includes empowering sayings and designs. Or maybe you want to cater to animal lovers and bind your company to a local sanctuary or a national association.
Don't you know yet how to find your niche? Ask yourself the following questions:
Is there a gap in the industry you can fill?
Is there a particular market for which you would like to create t-shirts?
How do you like your designs to be?
Who's going to wear this T-shirt style, and why?
Make a list of the different demographics that you want to reach out to, as well as exclude from your brand. Your product will evolve as time passes, but your niche will help guide choices about these changes.
What kind of T-shirt is suitable for your niche?
It's kind of simple. You've got your niche, and now you've got to build a product that your niche needs. Yet how do you know what your target needs to buy? That's what the next move is: studying the market.
Dive into the in and out of your niche and find out the following:
What kind of clothes is your target market wearing?
Which kind of theme do they have to shop for?
What kind of brands do they like?
Where are they going to shop?
How much are they willing to pay for clothing?
Are they purchasing clothes online, in-store, or both?
These are just a couple of questions to get your research going, but as you should come to find out, one question often leads to another, and so on. One of the best things about conducting market research is that there are multiple ways to obtain it. The more sources you get information from, the more well-rounded your conclusions would be. And well-rounded research will lead to better marketing and product choices.
So where are you supposed to look for answers? Social media is the main way to collect information about your target market, but there are a variety of other sources you can search for, including:
T-shirts-specific online forums
Market figures and Research
Competitor shops (online and in-store)
Data on the history of t-shirts and clothing design
Conduct your goal market SWOT analysis
Think about where your customers hang out on the Internet and gather everything you can from these sources.
How are you going to design your T-shirts?
Once you have a firm grasp of who you're selling to and what they're interested in buying, you can start designing your t-shirt. The market research that you carry out should be a leading factor behind the designs of your T-shirts, down to the color, and price point. From that, design a product that your market wants to buy on the basis of that study.
When you start designing your t-shirt, ask yourself the following questions:
What's your vision for the design?
Are you going to have several designs or just one?
Will the shirts be in different colors, designs, sleeve lengths, etc.?
Where are you going to print your t-shirts?
What's going to make your idea stand out from the competition?
When you get to work, keep those issues at the forefront, and you're going to make designs that your customers can't get enough of.
How can you know If your T-shirts are going to sell?
It's always a good idea to check your shirt style to see if it's something people want to purchase. Once you start collecting boxes of t-shirts for sale, try finding out-of-the-box views from both your target buyers and credible outlets who can give you honest input.
There are several ways in which you can gather feedback on your t-shirt design:
Email consumers in your market and ask if they're willing to express their views.
Hand out a few samples in return for feedback (Pro tip: this is an excellent opportunity to collect data on the look and feel of the t-shirt as well).
Invest in more work on your market research.
It's important to find out if there's something crucial that is lacking from your design that only people in your target niche can recognize. Having confirmation that your product will be successful — or, on the other hand, what you need to change to make it a success — is essential to a successful launch.
Choose the right T-Shirt Business Model
You've already established your niche and your product. Now you need to figure out how you're going to structure your business. There are quite a several ways you can set up your company when it comes to clothing and clothing. Let's have a look at some of the most rising clothing company business models.
Dropshipping
Dropshipping can remove the hassle of packaging and distribution out of the equation since you're delivering goods straight from a wholesaler. This approach is different from most market models as you have no influence over the goods that the customers get or how the goods arrive at their doorstep.
There's a chance that something might go wrong with an order, and you don't have much control over how it's done. Given this, it's a smart way to save on packing, logistics, and product prices.
If it's no problem for you to give up a little power over your product, or if you don't want to deal with shipping and logistics problems, this should be worth looking at.
Read: Shopify DropShipping Guide
Private Label
With a private label business model, you buy "blank" t-shirts in bulk and add your design to the shirts all in one swoop. This way, the product is ready to go as soon as the order is placed by the customer.
The private-label business model could save you money in the long term if you buy your shirts at a decent price from a wholesaler. However, as with any other business model, there is a risk involved with this one. Whether you don't sell all the shirts you've ordered, even if you make a surplus, you could find yourself with a lot of excess merchandise and nowhere to bring it in.
Dig into these business models and determine what works best for your company. You can always start with one model and change things if it doesn't work.
Read more:
What is a Private Label Manufacturer?
12 White Label Product Ideas For You to Earn Money
On-Demand Printing
For an on-demand business model, what you need to do is dealing with customer needs when they come in. So when a customer makes a request, you make the t-shirt they bought and give it to them.
This is one of the fastest ways to get your business up and running. This also means that you don't have to spend too much on inventory right from the start. You also need to be sure that you have enough stock to satisfy the demand and have the capacity to ship the goods as you sold it to your customers.
Read more:
Top 50+ Best Print On Demand Products to Sell Online
8 Best Print on Demand Apps for Shopify
Brick & Mortar Store v.s eCommerce
It's also important to know if you're going to sell your t-shirts entirely online through a storefront, or if you want to open a brick and mortar shop (or do both).
There are several advantages of both styles of storefronts, including:
Brick and mortar: Customers can try merchandise before they purchase, interact with your customers in person, and build a pleasing in-store shopping experience.
eCommerce: Customers can shop whenever they want, whenever they want, low financial costs, and sell to customers all over the world.
Even then, it is important to take into consideration what is best for your company in terms of your objectives.
Read more:
Starting a Shopify Store with No Money: How to Do It?
How to Start a Successful Shopify Store?
Come up with a Business Plan
A business plan is a detailed document that serves as a reference as you build your organization. It's also a perfect way to solidify all the various facets of your market and help you get a better vision of how you will accomplish your goals.
Every business plan is different, and depending on whether you're looking for financial help, it may require a different level of detail. Some of the corporate plans contain the following:
What is your Unique Selling Proposition (USP)?
This is a straightforward, succinct declaration about what makes you different from your rivals. Maybe a proportion of your earnings go to a charity, or maybe you've worked with new but talented musicians and want to help highlight their work. Whatever the USP is, make sure that it clearly describes who you are and what makes you special.
What is your budget?
This part should include a detailed breakdown of all the financial aspects of your business. If you're not sure where to start with this part of your business plan, it's a good idea to talk to a financial planner or advisor who can help you figure out what's best for your situation.
Of course, this segment is open to alteration, so it is important that this aspect is originally hashed out, so that you don't cost too much, can sell your goods correctly, and are on track to make a profit.
Who is your audience and what is your marketing strategy?
This section is to convey who your target audience is and how you plan to reach them and sell to them. Your market research should help guide this part of your research. As described above, if you are applying for financial assistance from an investor, you would likely be needed to include more information or to include additional parts that will help make an impression for your company.
Set up Your T-Shirt Business
You know what your product is, you know who you're trying to sell, and you've got a business plan right now. The next item to be dealt with is to find out about the logistics of your business and how it will operate.
What do you need to do?
There are many components required to make a company prosper. And as your business expands, you can learn how to manage different things, consider what resources are more useful to you, and what is right for your organization.
Depending on the business model you have chosen, you will need to consider the following:
Shipping of goods and logistics
Packaging, price, and returns
Stock and Bank
Customer care
There's a lot to consider, as you can see. So as a company owner, it's up to you to make sure things are going smoothly and that any decision you make is helping the bottom line. Fortunately, there are plenty of apps and technologies designed to support eCommerce companies. With the right tools, you can easily handle all aspects of your business.
Should you register your business?
No matter how you want to arrange your business, it's a wise choice to register your company. Why is it so? It's simple: there are a number of tax breaks and legal protections that make registration worth it. What is not easy is the process of actually registering your business, as it's not a matter of filling out a form quickly. Instead, there are a couple of steps involved:
Register your business name
You'll need to complete this step if you're planning to name a company other than your brand name. In this scenario, your company must be registered under the name of your "Doing Business As" (DBA).
Register your business as an independent legal entity
It would not be mandatory for all companies, so if you think that your corporation would profit from creating a legal framework like this, you might want to consider filing as an LLC or an S Company.
Register your business with the IRS
Depending on whether you have employees (or expect to hire workers in the future), this move could be different for others. If you have workers, you will need to receive the Employer Identification Number (EIN). If you're not looking to recruit staff, you can use your Social Security Number for company purposes.
Get the correct licensing and permits
Any company requires the right paperwork to function lawfully. Before you start selling your stuff, make sure you have the right ones. If you are starting up a t-shirt service, please make careful that your designs do not infringe on any copyrights or trademarks.
How are you going to price your T-shirts?
It goes without saying that you have to finalize your prices before you start selling t-shirts. Have a look at some of the prices of your rivals to see how you can balance it. Don't fail to consider your costs, too. Your competitors may have their prices set lower than yours, but they may lack the quality of their t-shirts.
Nevertheless, walking the line between making a profit and delivering at a price level can be difficult for the buyers to be able to buy. That's why it's important that you make a statement as to why the price is what it is. If you purchase t-shirts that are made ethically and therefore cost more than the average blank t-shirt, your price point is likely to be higher. The more transparent you're about your pricing, the more your customers will appreciate it (and like your brand more for it).
Build a T-shirt Brand
In order to market the commodity, there must be a demand. If there's no market, you've got to build one. What better way to create demand than through a killer marketing strategy? There are a variety of ways to spread the word about your company and make sure the product is in front of the right audience.
Let's have a look at some of the best approaches.
Ads
From social media advertising to native and re-targeting strategies, there are a range of choices open to you when it comes to making the ideal commercial. Check a few networks at a time to see what's right for your market and what makes you sell the most volume. With advertising, you can also find out a lot about your target market in terms of how they behave online, how they buy, what their tastes are, and more.
Read more:
Shopify Facebook Ads: How to make Facebook Ads
How to Use Google Ads: The Ultimate Guide
Dynamic Search Ads (DSA): How to Create & Optimize
Search engine optimization (SEO)
There are a lot of brands to deal with these days — especially as a t-shirt business. It is, therefore, more important than ever to have a strong SEO strategy in place so that your ideal customers can find you.
Read more:
Ecommerce SEO: An A-Z Guide to Increase Organic Traffic
10+ Best SEO Tips for your Shopify Store
Shopify SEO Guide: Simple Step-by-step for beginners
Social media marketing
In addition to advertising, it is important to create a community around your brand. A perfect way to do so is by social media — both via ads and organic reach.
Encourage consumers to take pictures of your clothes, post them on their social media sites, and tag your business. Tell the fans engagement-driving questions, like what kind of projects they 'd like to see more or what their favorite t-shirt theme is. To build an inclusive culture around your brand, you need to spend time and energy in developing it.
Luckily, in case you're not confident about your knowledge of SEO, there are a lot of resources (most of them free!), such as Moz, Ahrefs, and Search Engine Land, that can help you learn the basics of how to leverage search.
Read more:
What is social media marketing?
Social Media Marketing Guide for Every Business
Instagram vs Facebook: Which one is the best?
Final Words
Now that you've read this post, you'll know exactly how to launch an online T-shirt company and build your own success story. Note, creating and selling T-shirts online in this market is tough, so make sure to follow the tips we've described. If you have any more questions about starting an online T-shirt company or e-commerce shop in general, please feel free to leave a comment for further discussion.
Next Steps:
Best Shopify T-shirt Store Examples
How to Build A Shopify T-shirt store?
How To Launch or Publish Shopify Store?
What is Teespring? Does It Work with Shopify?
How to sell T-shirts on Shopify?
New Posts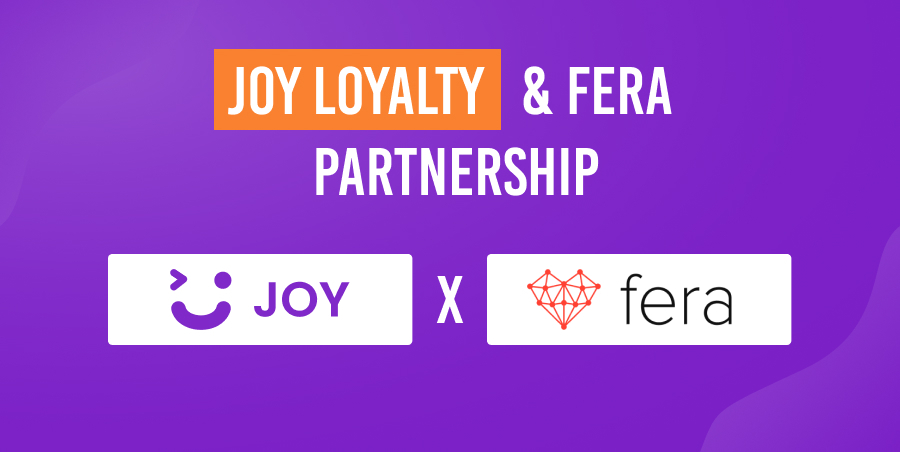 Subscribe
Stay in the know
Get special offers on the latest news from AVADA.
40k
subscribers has been joined!
Earn $10 in reward now!