Dynamic Search Ads (DSA): What It Is and How To Optimize DSA campaign?
If Dynamic Search Ads (DSA) is new to you, don't ignore this post. Dynamic Search Ads contain the very potential for high profit and value; however, they are also loaded with budget cannibalization, along with the waste. If you are not unaware of setting DSAs appropriately, it is likely that your campaign might suffer from consequences.
In this post, you will be introduced to what exactly DSAs are, how this works and instructed how to create Dynamic Search Ads. At the same time, we will show you what you should be avoided and how to succeed with Dynamic Search Ads.
What are Dynamic Search Ads?
Dynamic Search Ads or DSA are known as one of the easiest and simplest ways to help you find out potential customers who search on Google for what you are offering precisely. Ideal for any advertisers with a developed website as well as a big inventory, Dynamic Search Ads can make use of your own content on your website in order to get your ads targeted, then filling in gaps for your own keyword-based campaigns. DSA landing pages or headlines are created by using your site's content that can keep your ads stay relevant, along with saving your valuable time. All you need to do is to insert a catchy description. Without DSA, even good Google Ads accounts with various keywords that can have difficulties in missing related searches, witness details ads written for a new item, or get out of synchronization with what is available on the advertisers' website.

How do Dynamic Search Ads work?
As mentioned above, Dynamic Search Ads make use of your content on the website to aid in targeting your ads to the most useful searches. As users implement Google searches featuring terms that are relevant to those on your site, at that time, AdWords will choose appropriate lading pages, then creating a suitable headline for this ad.
For instance, should a customer possess a restaurant with many locations and users search "Italian restaurant NYC", DSA will make sure that users can click through the New York restaurant pages. In this way, web browsers do not need to search through many pages of your website to get the desired information located. If you decide to take advantage of DSA, you will have a good opportunity to select from a variety of targeting options. After that, Google finds it easy to index all of your webpages, pages with titles having words, certain pages in categories, pages with URLs that feature particular texts, or pages loading some typical words. This ability will provide marketers with the management of knowing who sees their ads and where.
In addition, marketers can gain good chances to concentrate on specific item lines or stop displaying the ads for out-of-stock products temporarily.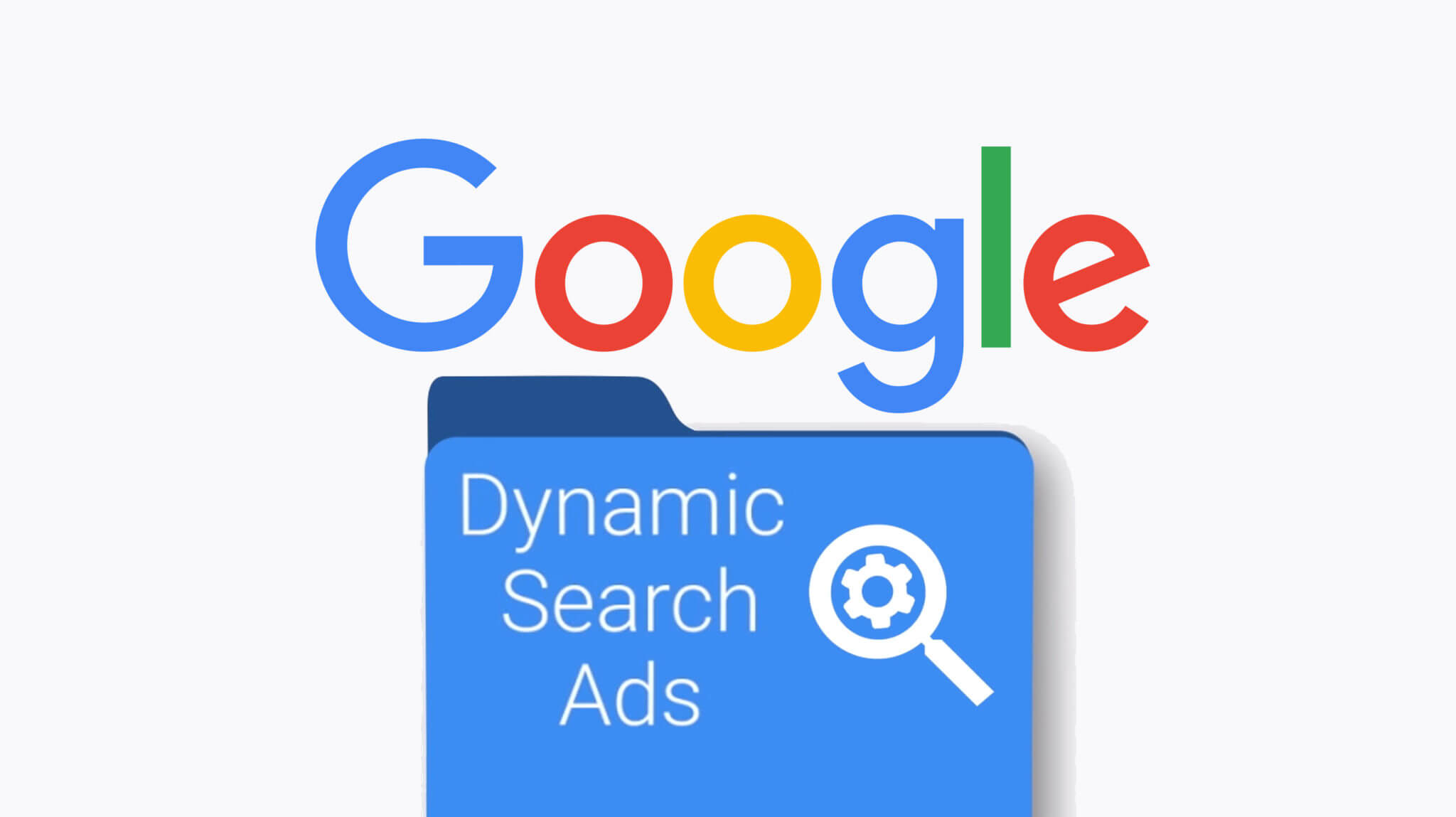 How to create a Dynamic Search Ad?
Take note that Dynamic Search Ads can direct promising customers quickly to what they really want on your website. In case you would like to know more before starting, you had better study how to create a Dynamic Search Ad.
Before getting started
Before going into details, there are several best practices to help you get most out of DSA.
Before you write an ad, let's improve your site. Your site's quality plays an important role equally to the ad's quality.
Write attractive descriptions for your ads: You have to make sure that your ads definitely are relevant to customers you are striving to reach.
Keep mobile in mind: DSA can be present on the mobile to customers so that they are able to search or browse while they are on the way.
Make sure that your website is accessible: Bear in mind that website, where content is created, can be difficult for Google to make out as well as make ads for.
Generate single-language campaign: Should your site domain be loaded with pages in many languages and then you wish to target searches for your own ads, which is based on those pages, you can generate a new single-language campaign.
Instructions
How to generate a new Search campaign with a Dynamic Ad Group in your Search campaign
Step 1: Firstly, sign in to your registered Google Ads account.
Step 2: Choose Campaign from the page menu located on the left.
Step 3: Select the + button, then clicking on New campaign.
Step 4: Opt for one or more than one goal you want to create your campaign. If not, you can choose Create a campaign without a goal to keep going.
Step 5: Choose Search when your campaign types.
Step 6: Head to any results that you would like to ger from this campaign.
Step 7: Go to Continue.
Step 8: Let's name your own campaign as well as type the locations you would like to target, your budget, and your languages you want to use.
Step 9: Select an automated bid strategy in case you want Google to get your bids highly optimized under Bidding. You are recommended to choose enhanced CPC options or target CPA.
Step 10: Type your bid limit and budget.
Step 11: Expand Show more settings before clicking on Dynamic Search Ad located on the top of your screen under General Settings.
Step 12: Enter your site domain, then choose your site language.
Step 13: Click on Save and Continue to go ahead into the next step.
How to create a Dynamic ad group
Step 1: Choose Dynamic option for ad Ad group type.
Step 2: Give your dynamic ad group a name.
Step 3: It is time for you to decide how you want to get your ads targeted. If you are not used to dynamic ad targets, you are highly recommended to start with:
Landing pages from your standard ad group category: All of the webpages you are running search ads across and against all your accounts. This targeting selection can make it easier to drive more traffic on your webpages you are using as landing pages in current ad campaigns and groups.
Other categories: As you can see, sets of the landing pages are organized by theme. You can make a decision on which kind of pages you want to target, the level of granularity, and how to collect similar pages as a group. In case your website is totally new to Dynamic Search Ads, it might take a maximum of 24 hours for many categories to display.
URL_Equals: You can also target certain URLs. This is known as one of the easiest ways to get personal pages targeted. But, it can limit your own search in case you would like to receive incremental traffic.
Step 4: If you do not apply automated bidding, you can get your bid adjusted which is based on the target's value to your own business. Bid adjustment is able to provide you more control where and when your ad is displayed. You are allowed to set those adjustments to enhance or decrease your own dynamic ad target bids by percentages.
Step 5: Don't forget to choose Save and continue.
How to generate your Dynamic Search Ads
Take note that you can own more than one DSA. This means that you are enabled to gather data on which kind of ad is the most effective. Let's follow the instructions below to insert DSA to a Dynamic ad group:
Step 1: Opt for New ad.
Step 2: Head to Dynamic Search Ad.
Step 3: Your final URL, Dynamic Search Ad headline, and displayed URL will be created automatically; hence, all you need to do is to fill in your attractive description text.
Step 4: Head to Save and Continue.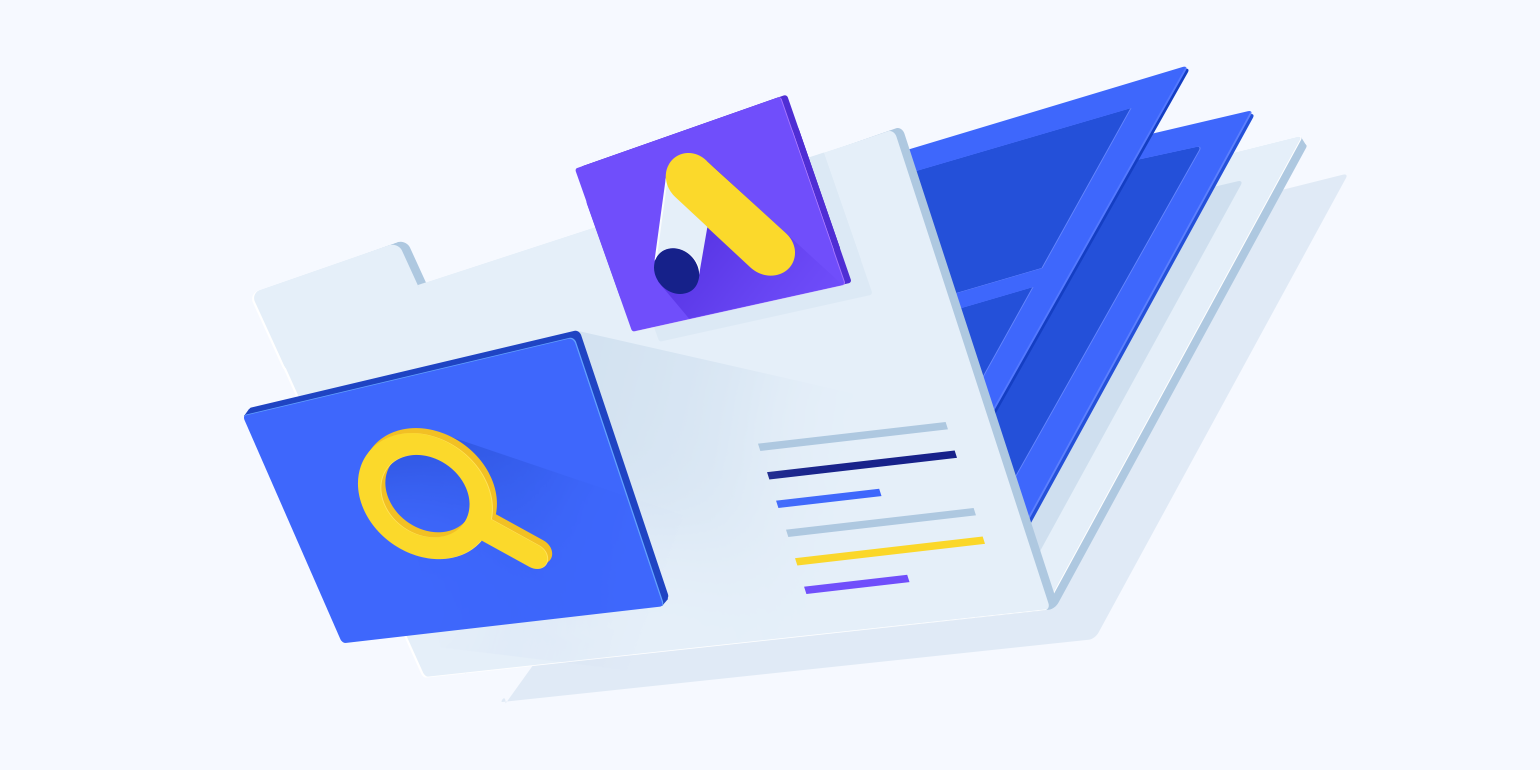 How to succeed with Dynamic Search Ads?
Likewise, to most Google Ads campaigns, there remain a great number of methods to help you succeed with your Dynamic Search Ads. Before launching real ways to get a DSA campaign optimized, one of the most critical things to come first before you can create a DSA campaign structure.
When you evaluate the current campaigns and see how they align with your own business, you had better yourself: "Where am I missing coverage?" or "Where do I have to do to boost experiences?". This is considered the greatest starting point.
You had better take a serious look at DSA as you will with a specific structure of the text campaigns: let's think of what kind of product categories you will have as well as how granular they become. As you decide how many different items categories you are having, along with how complicated they become, you will make out how DSA campaigns need to be well-organized.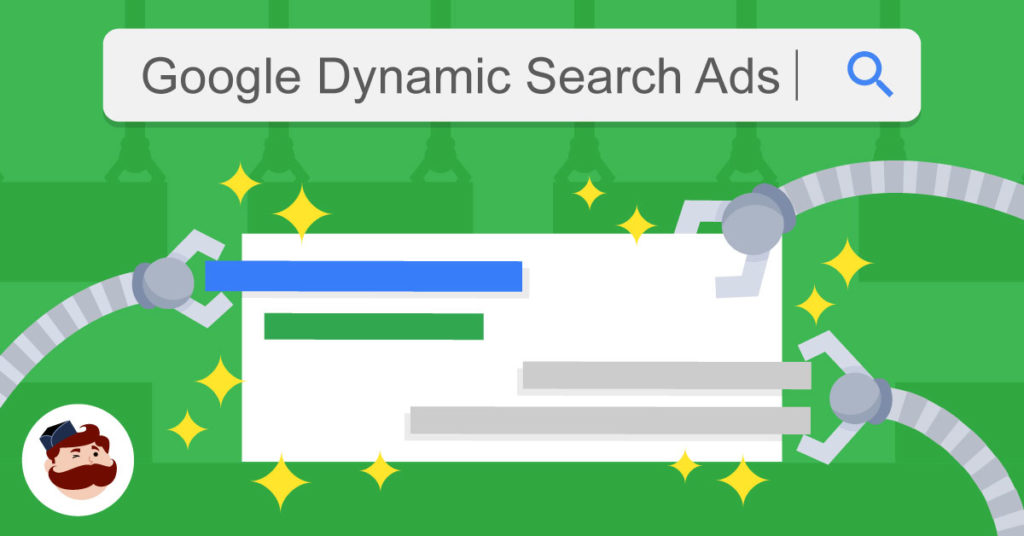 Optimize Dynamic search ads campaign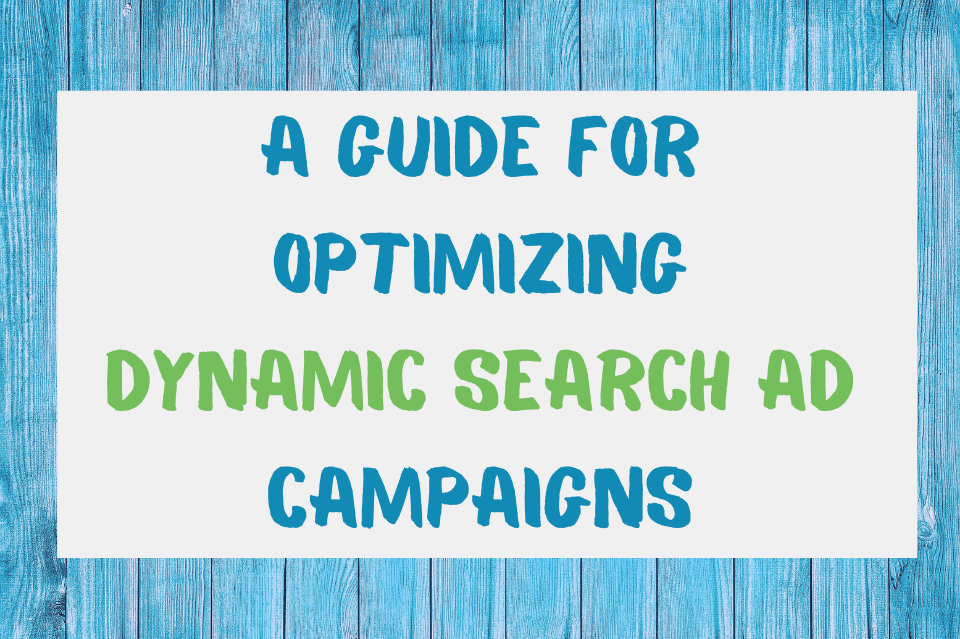 Create a solid campaign structure
As Dynamic Search Ad campaigns can utilize the auto-target and the auto-targets also survive in the ad groups, you have to make sure to organize your own auto-targets to help them live in most certain ad groups. In case each add group can represent an item or a product line for bigger categories, you can include better management if you get granular structures.
For instance, should you be running online grocery enterprises, then you generate DSA campaigns for various beverages you are selling, you might want to own personal ad groups for the auto-target for juice, soda, sports, and drinks. With every ad group, you are allowed to generate designed description lines, hence, allowing Google to provide a dynamically created headline.
Harness smart bidding
If you are afraid of artificial intelligence, you should not. While artificial intelligence might become scary, you had better not be scared of artificial intelligence of Google for their own automated bidding. Furthermore, Google's Smart Bidding has evolved much better than where it was in previous years.
Harnessing Smart Bidding has been helping advertisers to enhance back-end performance like cost-per-acquisition, along with return-on-ad-spend. You are highly recommended that DSA campaigns should be located on Smart Bidding, no matter target-ROAS or target-CPA. In case you are an advertiser looking at methods to boost your own cost-per-acquisition, hence, let's set up CPA bidding. In case you are looking for ways to increase your sales at the same or higher spend, you are strongly advised a tROAS bid strategy. Each of them will get the previous conversion performance and data analyzed, then suggesting target goals.
As you can see, proceeding to set up your goal for what Google is suggesting is the leverage of evaluating. After two weeks, you will see your goal meet and adjust to help reach higher. Both of those bid strategies have been proving to be effective and aid you in scaling your campaigns successfully.
Showcase and highlight promos
Because DSAs take a large burden off your plate by dynamically created headlines, you are able to concentrate on displaying more promos as well as highlight your business. When a user is attracted by the headline losing the product searched and matched, you had better pay attention to testing this unique offer and get props valued in the description. After that, make sure to highlight this in your own description line, and allow the system to generate custom headlines for you also. This will assist in generating a more incredible experience for users as they will see the item and offers that you need to support them to convert.
Consider keywords mapping and create catch-all campaigns
If DSA campaigns are designed, there might be for two reasons:
To expand the query coverage
To improve the ad experience
With designed ads, along with post-click landing pages, other things you had better consider is your mapping of the queries. Generally speaking, it is critical to insert negative keywords into various DSA ad groups, with campaigns in order to enhance where specific user queries are mapped related to ad groups and campaigns. This will, by the way, ensure that your DSAs are displayed, which is based on the most relevant query, followed by the most relevant ad.
Right after finishing building out your own campaign structure, you had better generate a final DSA campaign if you have not got it before. A "catch-all" DSA campaign is tailored to grab all of the other queries which do not appear in the category campaigns. This might happen for one reason or another; however, a "catch-all" campaign should be well-tailored to get "All Webpages" on your site targeted so as to make sure your entire site is covered. In case you can notice through the mining search term reports that this "catch-all" campaign can map to either product that should map to in text campaigns, another category campaign, or are just irrelevant, you are allowed to put in some negative keywords.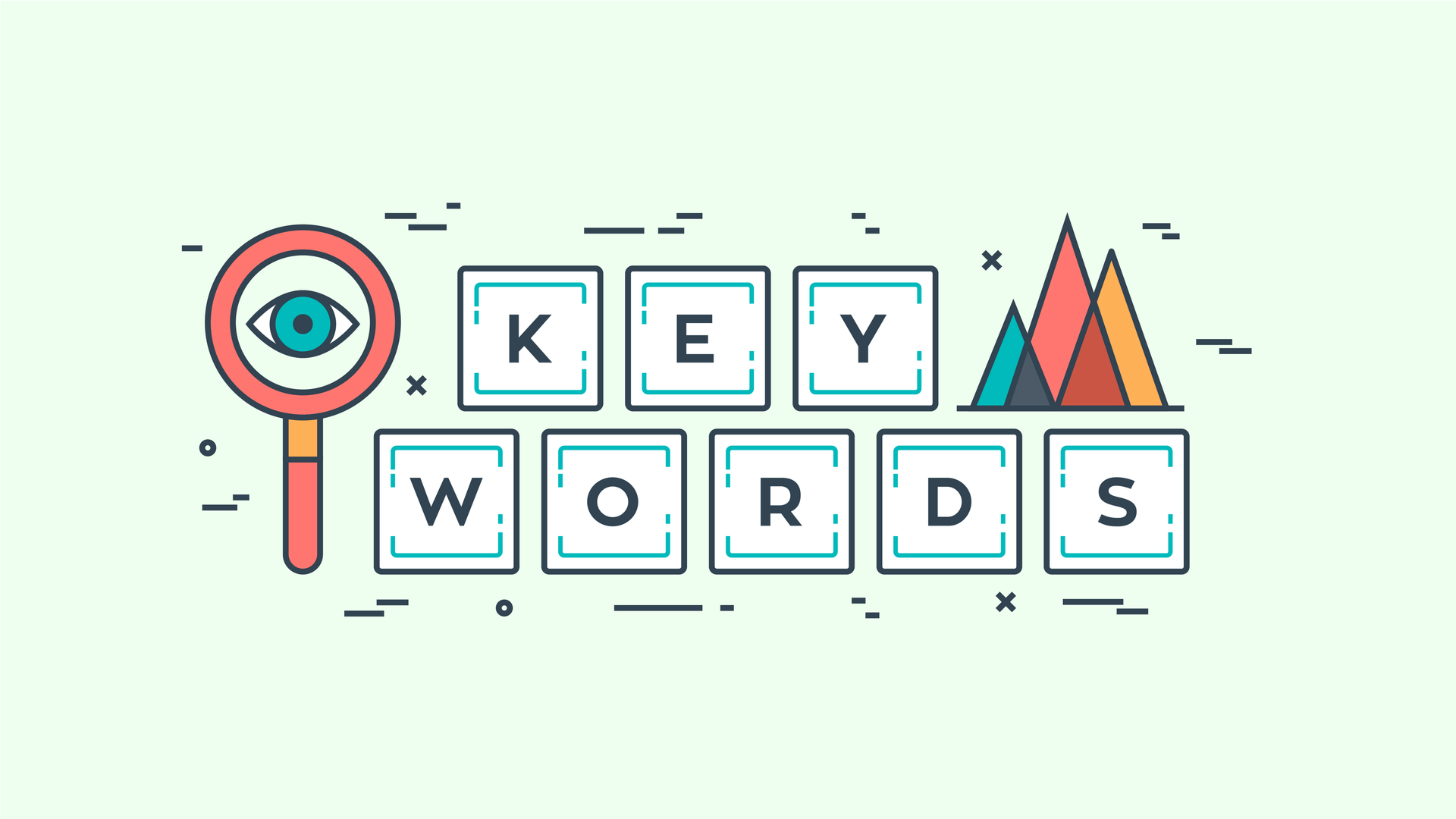 What to avoid?
DSAs are regarded as the ultimate expression of the "data acquisition" strategy. Making use of those ads can teach you how your own prospects search, how easy it will be for Google to craw your own site, and how much those searches cost.
That sounds amazing, right?
It can be; however, there exist some situations that can sink the well-intentioned DSA quickly.
Add it to existing campaigns
Not include exclusions or negatives
Target everything in an ad group
Let's face each of the following problems, go over whey they do not work for you and how to fix them.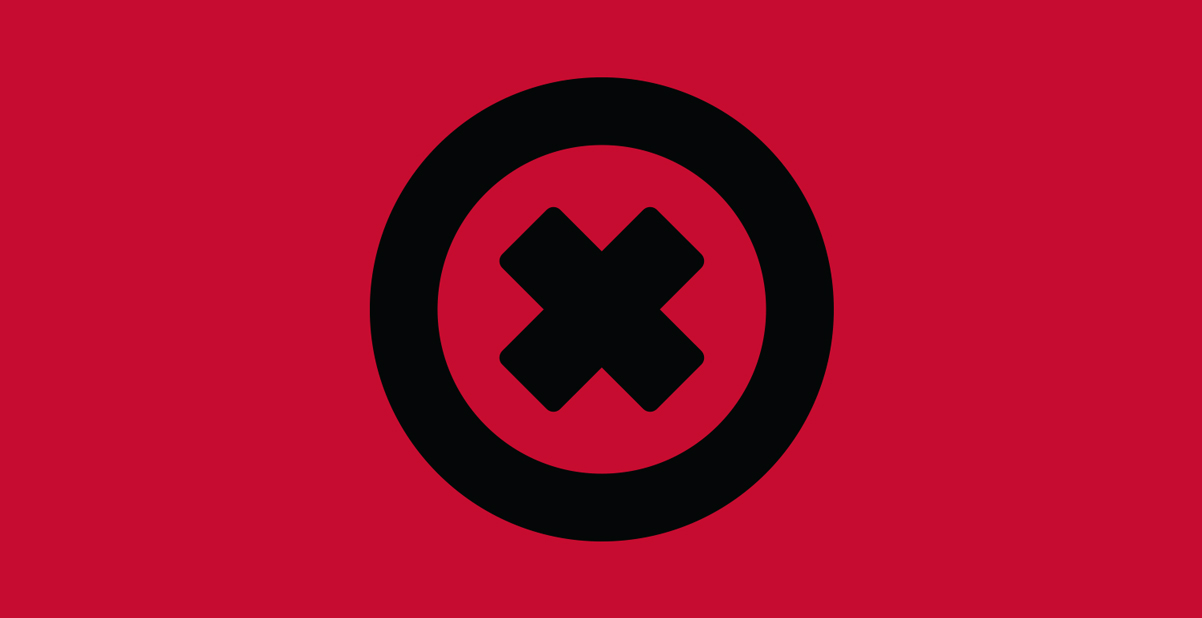 Problem 1: Include DSAs in existing campaigns
As DSAs are added in the existing campaigns, it will open the door to the budget misallocation. This time, DSAs are going to be predisposed to be accessible to the budget that is allocated for that proven concept. It means that previous performers can start to stagnate since the DSAs ad group can ramp up as well as drive up the CPC, known as the average cost per click.
Problem 2: Not apply correctly exclusions or negatives
If DSAs are founded in their campaign, there exist risks of waste. The DSAs are tailored in order to crawl your website, then serve up what will appear to the most satisfying answers, which is affected strongly by the search engine optimization (SEO). Your website's home page will be highly optimized; however, it is rarely where you would like to send traffic. In addition, contact pages, blog content, and other supporting elements may become amazing from an information standpoint; but they are not predisposed to capture sales and leads. But, since they own high SEO value, they are able to spend their budget that is intended for further transactional pages.
As you can see, it is also important to exclude those pages from this DSA campaign. You have to set all of the keywords you will actively bid on in another campaign as exact match negatives. By doing so, you will ensure that your DSAs can perform their job well without getting other campaigns sabotaged.
Problem 3: Target everything in an add group
DSAs are the ultimate expression of the automation: Bing or Google writes headlines, sets the bids, and picks up the landing pages. However, since we have to write down the descriptions, it is necessary that those are configured for every section we are launching DSA for. Different targets will help you represent a variety of auction prices, and in case DSA teaches you how to build up your own shopping campaigns, you might wish to include these auction prices that are separated so that you are able to set budgets and bids that are designed to win.
Why should a business consider using Dynamic Search Ads?
There are many pros when using DSAs. Here are some of the most useful things of DSA campaigns:
Close the gap in keyword coverage: DSAs enable advertisers to close the gap in the keyword coverage, with product inventory quickly. This tool can crawl your site or a page feed listing all of the products. It will not only aid you in closing the gap in coverage but also show keywords that can be flagged in the Google Ads.

Ad creation is easier: This is since headlines are created dynamically, which is based on the products which are suitable for the inquiries in this system. While you have to own a custom description line, this dynamic headline is one of the most necessary since it will assist you in grabbing users' attention before driving more clicks and traffic to your own site.

Easy to set up: Dynamic Search Ads will take you lots of work in line with a campaign and keyword creation. While you had better own a well-organized structure in place, Dynamic Search Ads will become easy to install. Then you are able to run in a wide range of categories in just one day with the minimum of work.
Besides the pros, DSAs also includes some disadvantages you had better take into consideration:
Not have full control: As you do not possess full control over which kind of inquiries matched and served, you have to perform your diligence to ensure that your structure is sound. Additionally, you also need to account for proper negatives if it is possible. You are also recommended to think of your brands, along with products you are selling and how Google can map those things imperfectly. In case you think it over and spend time going through the search term reports from the text campaigns, you will be unable to have a good beginning. But, you will obviously have to monitor and manage your search term reports for the first few days. It is encouraged to look at search term reports for all of your campaigns, especially DSA.

Not have headlines matching the ad: While dynamic headlines are amazing, they can also become challenging for most advertisers. Should you want to have entire control over which kind of messages shown with your own brand, DSA might not be a good place for you. Created headlines are based on your product content or website content from the feed. Then it is a rare chance to see imperfect headlines. But, since you can optimize as well as pull the search term reports, you will check which type of ad headline is displayed and which kind of post-click landing pages are driven to.

Low-performing search queries wasting budget: You might have to face this problem very often that happens for any ext campaign. Which product can get percent of traffic? Similar to text campaigns where several keywords witness the majority of traffic, DSA can work well as well as include some queries to make use of your budget before more powerful converting items are searched on. This is the reason why structure becomes vital and negatives are necessary before and after lunch.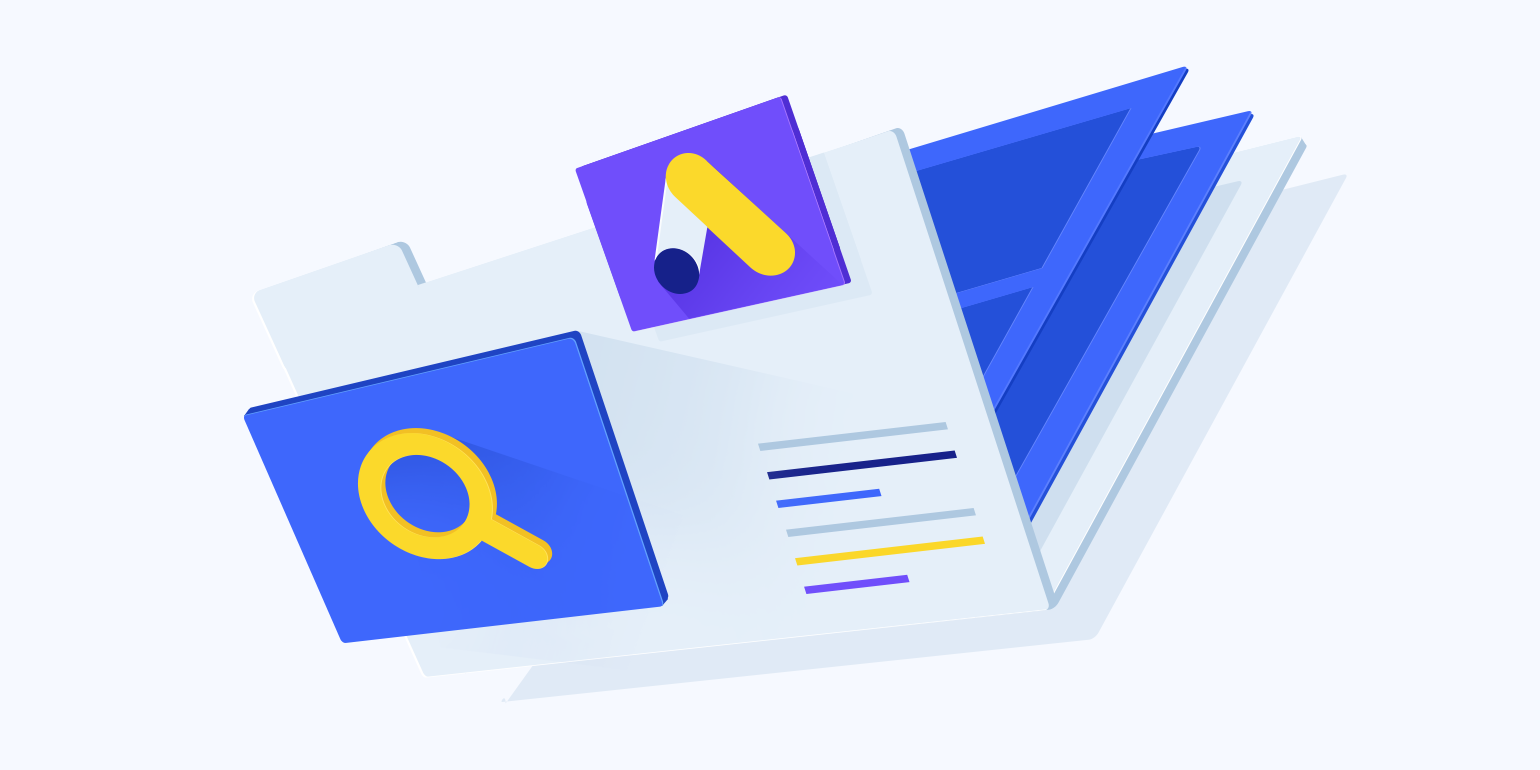 Final words
No matter what kind of industry you are working on, DSAs are a health indicator for your own site's SEO. In case auto targets Google pulls up are no longer, you know you will have lots of work to do. You need to review your site, adjust the copy, and make sure that your most compelling information will appear centered on your page and in your Dynamic Search Ads. We hope that our complete guide on Dynamic Search Ads (DSA): What It Is and How To Optimize DSA campaign? will somehow help you manage and control DSA properly. If you have any inquiries or questions, don't hesitate to contact us for further information.
More on Advertising:
---
Mike is a content writer at Avada, with a love for video games, gadgets, and software. He has been writing about the industry now for over 7 years. He likes to keep up-to-date with the latest software releases. He's also an avid reader, and he enjoys spending time outdoors with family and friends. When he's not working, you can usually find him playing video games or exploring new outdoor activities.
New Posts
Stay in the know
Get special offers on the latest news from AVADA.