10+ Best SEO Tips for your Shopify Store
Search Engine Optimization is always on the to-do list of every online business owner. How come that is? The answer is doing SEO well can help you boost more traffic and then gain more sales by increasing your website's ranking position in search results.
To be an expert at SEO, the first thing you should know about it is some good tips that not all website admins out there know. Even you are a newbie or a professional at this, it is never unworthy of learning a new thing or of reviewing what you might miss. Therefore, please take a look at our writing on 10+ Best SEO Tips for your Shopify Store to look for the information that you are missing out!
Here are 10 Best SEO Tips For Your Shopify Store:
Why Shopify should be the Online Store Builder for your eCommerce business
Shopify is considered one of the best eCommerce platforms on the market today not only for its designation to help online business runners build their own scalable online store with interesting built-in features and apps coming in a bunch but also for its allowance to sell products and services directly on your website, across multiple marketplaces and social media networks.
So among a lot of competitors, why Shopify?
To answer the question, in this section, we will dive into some outstanding features and several well-known reasons, you might or might not know yet, for why Shopify becomes the eCommerce platform of choice of many online store owners.
24/7 Support & Security
Security
Shopify stores are secure automatically, unlike platforms such as WordPress. In fact, Shopify does handle protection against cyber threats, runs updates, and handles online transactions. According to that, you can save your time without managing all kinds of stuff on your own.
For your information, Shopify does support:
SSL Security
PCI Compliance
Backups
Support
Help is provided via many channels so that you can choose the one that could work best for you. In detail, Shopify comes with:
24/7 phone support
Social media support
24/7 live chat support
Community forum
Email support
Help center
Video tutorials
Advanced specialist support
Clean, Simple, and Professional Interface
E-commerce builders, now and then, meet trouble integrating power with ease of use but don't you worry, Shopify will get it all done for you with its smooth and simple-to-use editor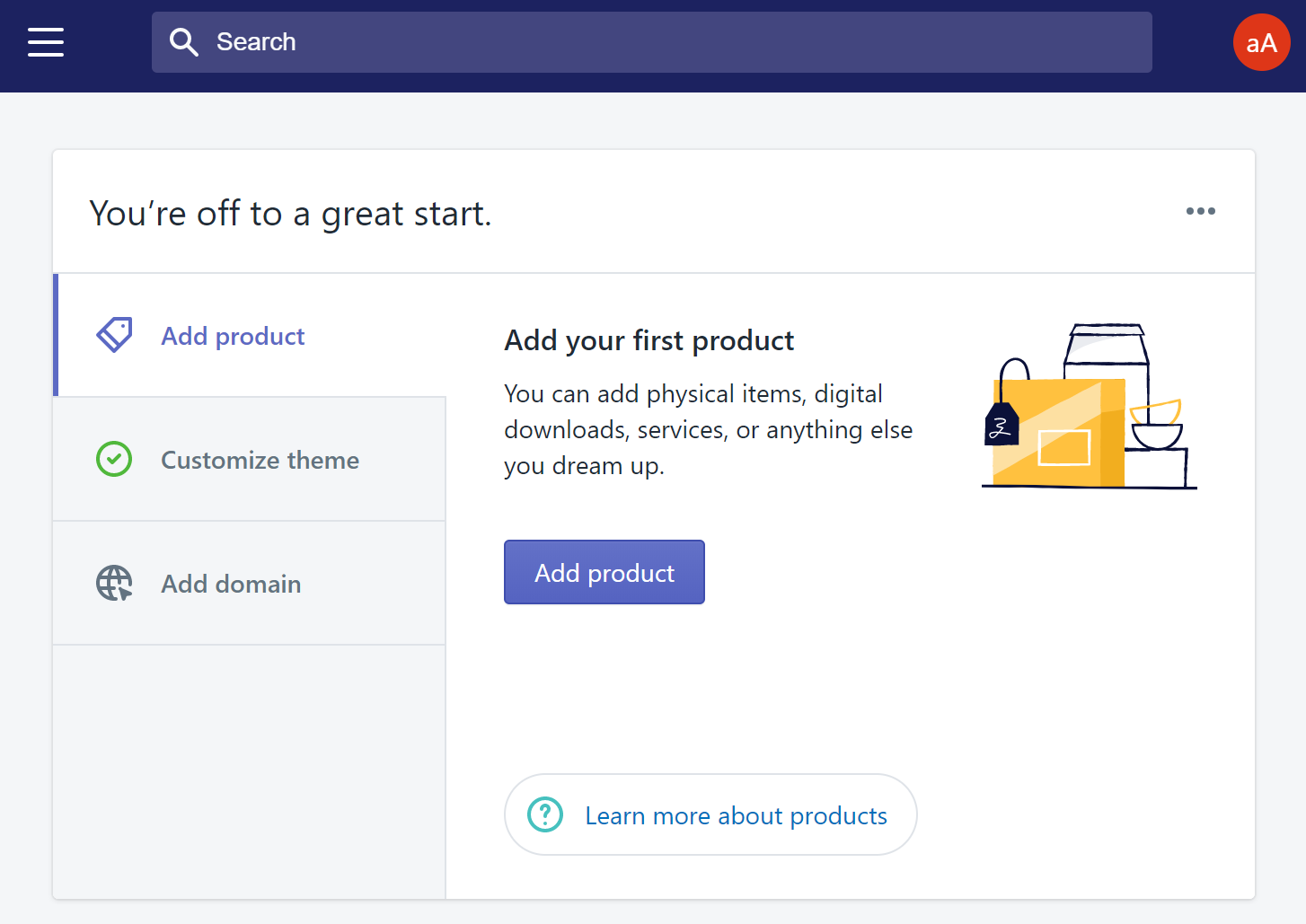 Fairly Good Pricing Plans
You are offered some pricing plans, so feel free to choose the one that best suits your needs and budget. But first, let's take a look at its free trial. According to Shopify, all Shopify store runners are provided with a free trial of 14 days without filling in any payment details, so there is no purchase, no payment in advance, no risk, and of course, no pressure to sign up. All you need to do is to enter your email and you will have 2 weeks free of charge.
So why don't you give it a try?
Modern-design, Highly Responsive Themes with Different Styles
For many e-Commerce owners who start an online business from the very beginning, it might be difficult and time-wasting to build an eye-catching look for the first time. Lucky you! Shopify offers 10 free themes and up to 65 premium themes in the price range of $140 to $180 for each so you can easily create a matching theme with your desirable website look, products, and services. Also, they are all highly responsive to many devices such as mobiles and tablet screens. That is a big plus for Shopify provided themes because, in fact, people could leave your site, your app, and never get back to you if they have bad experiences with the mobile version.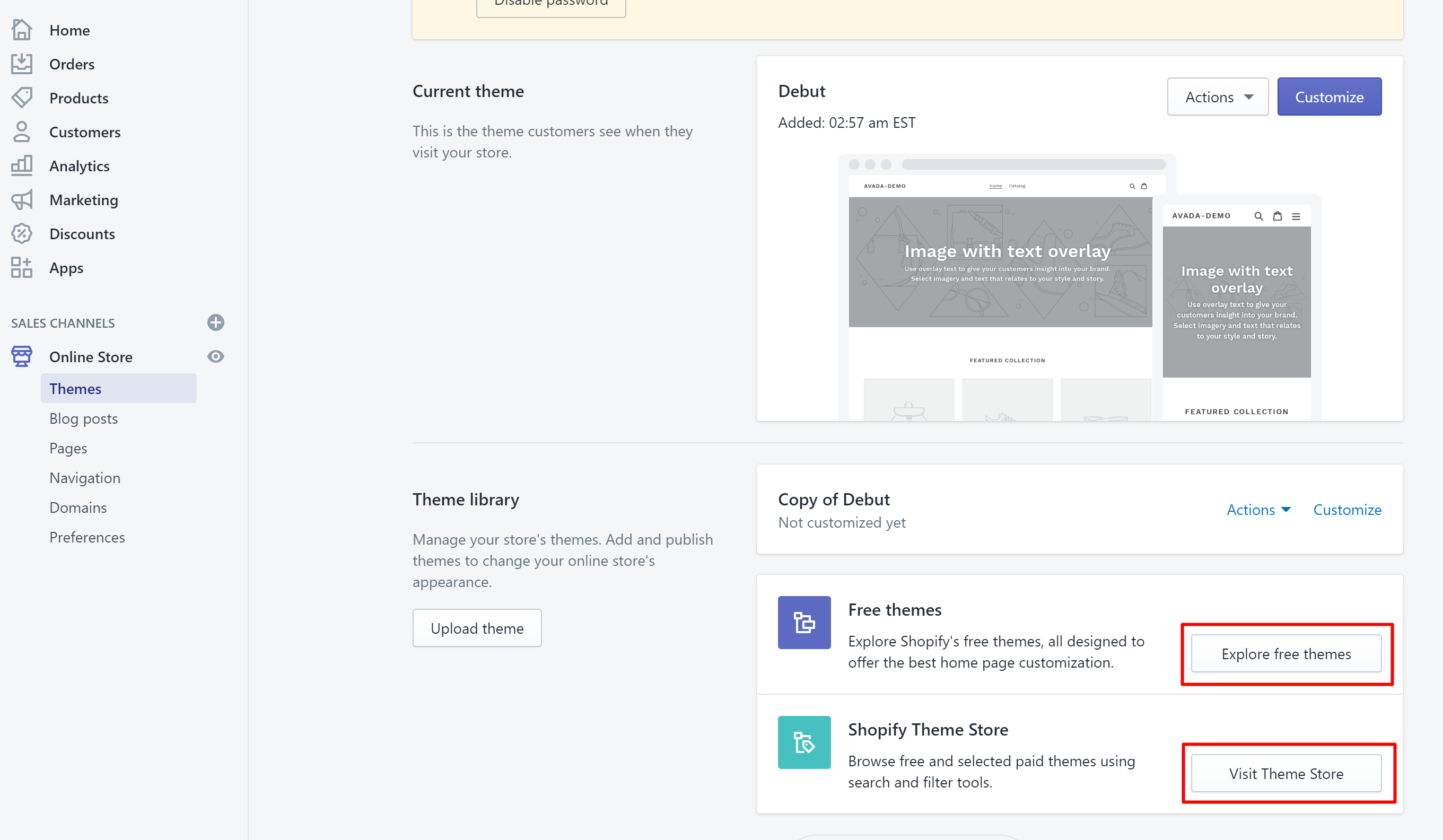 Feel free to browse themes by industry, style, and more! The price itself is displayed along with your theme. All themes are integrated with:
SEO (Search Engine Optimization)
Customizable content sections on the home page
Free themes update
Drop-down navigation support
Social media icons
Mobile-friendly design
Free stock photos
Built-in styles and color palettes
Powerful Sales Features
Shopify Sales Tools and Features include:
Apps
Dropshipping
Shipping
Product management
Abandoned cart recovery
Payment options
Digital selling
Multi-channel integration
Tax
POS
Provides Built-in SEO and Marketing Tools
SEO (also known as Search Engine Optimization) is popular for its important role in your website's search ranking increase by raising traffic to your site and creating more sales. On top of that, marketing tools are also contributed to it, so let's take a look at some marketing tools Shopify offers below:
Reporting Tools
Reporting tools can tell you how your site works, how people are interacting with your online service so that you will be aware of what should get done earlier. It is a built-in analytics tool that gives you an objective overview of your website's performance, including your traffic volume, sales, returning rate, and real-time insights.
Of course, you can also integrate Google Analytics with your store by having a free Google Analytics account. This allows you to track your sales and have a more detailed look.
Blogging
In detail, you are provided with display categories, comments, blog specific SEO, and an RSS feed. This is such a great feature for those who are in need of standard blogging tools.
Email Marketing
For online store owners, the easiest way to run an email marketing campaign is to integrate their website with some 3rd party apps such as Constant Contact, Privy, Klaviyo, Campaign Monitor, and more. Also, you are provided with abandoned cart recovery emails, so you are able to customize and give your consumers promo codes as a special gift to build or to maintain the relationship.
Multilingual Options
Shopify stores always come with multi-language integration so that it will be easier for e-Commerce owners to reach international customers and increase sales globally. Many international shipping options are also available!
Related Post: Is Shopify Good for SEO?
Best SEO Tips For a Shopify Business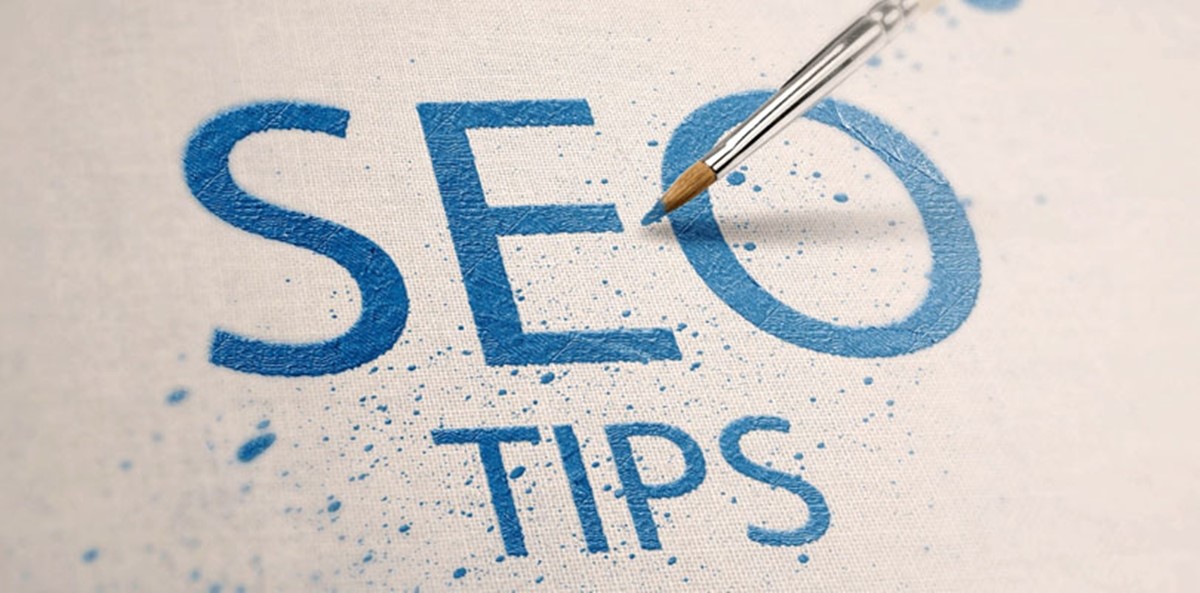 As mentioned above, Shopify online stores always come with SEO-friendliness and some interesting SEO features to follow best practices like customizable title, HT, and meta tags, also known as on-page SEO. However, to leverage SEO tools' productivity and gain more traffic and sales from Google and many other search engines, there are some tips for all e-Commerce owners to follow. There are 10 key areas below that you ought to focus on, let's take a look!
1. Shopify keyword research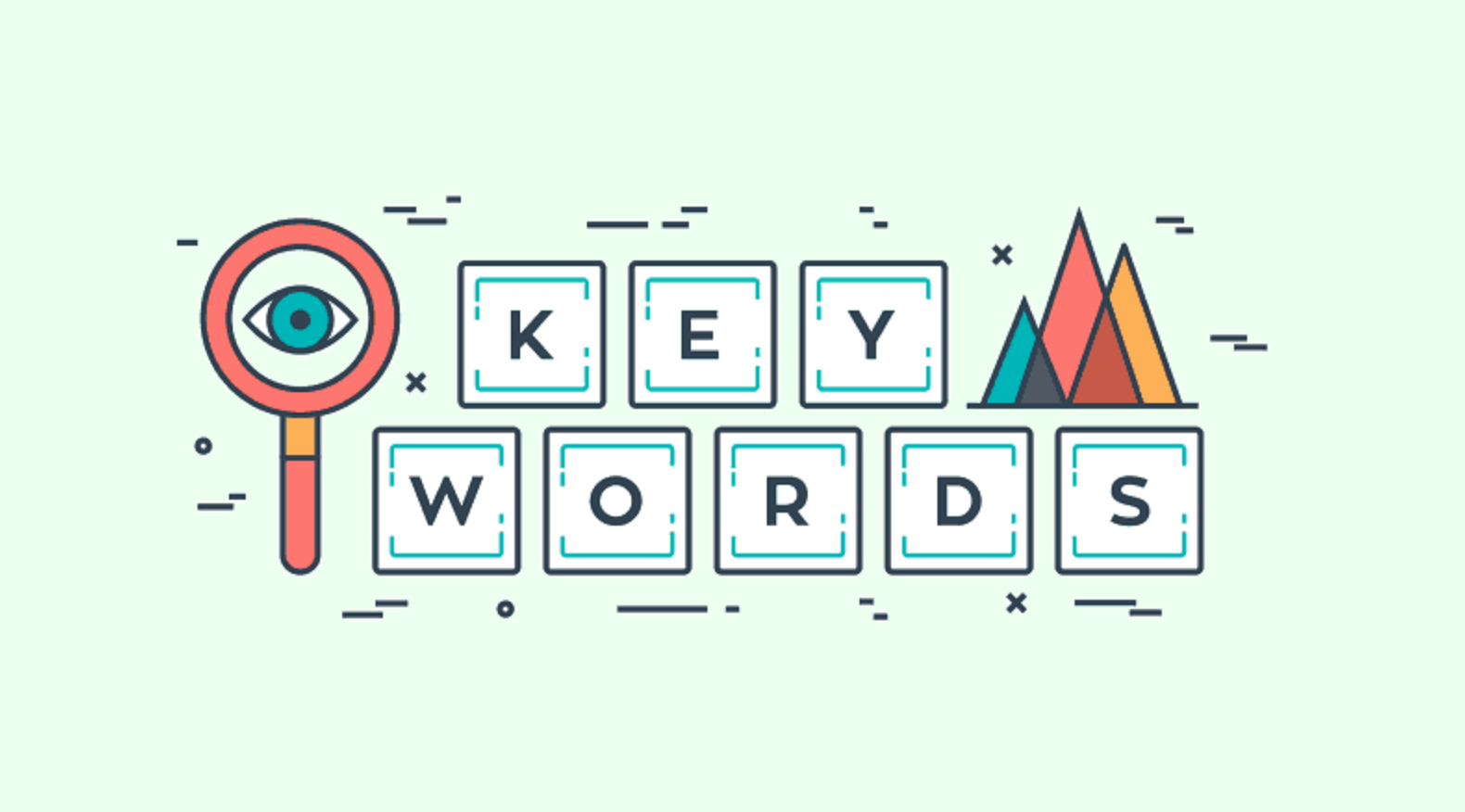 What are those keywords for?
To attract target audiences, you need to know their needs, what they are and will be looking for on the Internet, and have them keywords on your online store. Why? To have Google algorithms find and match your keywords with Google users' searching terms more easily, there is a need to have main keywords, primarily, and LSI (Latent Semantic Indexing) ones.
Your keywords should better be industry and product-focused to avoid misunderstandings between searchers, visitors and your website. By doing so, your online store might gain more traffics and then be on top of the search result ranking.
2. Avoid duplicate content
What is duplicate content?
Duplicate content is known as the content that might match substantial parts or is closely similar to the content on other domains or websites.
Why do online store owners always try to remove duplicate content?
Not only because nobody wants their content to look similar to others' but also it is not healthy for your website's SEO. When many pages contain the same content, search engines such as Google, Yahoo!, Bing, or others may not display the copying site in search results even though it is relevant. In other words, it could be penalized. In response, you should conduct performance tests and have a regular check on your site to make sure your content is completely unique.
According to Google Content Guidelines, Google will not see your content as the duplicate when it includes:
Discussion forums create both stripped-down and regular pages targeted at mobile devices.

Store items are displayed or linked via distinct URLs.

Printer-only versions of web pages.
3. Have unique page titles and meta descriptions
Titles and Meta descriptions have always played an important role in optimizing search engine rankings because they can help define how your store shows up on search engines. Therefore, the title tag and the meta description tags should include keywords related to the content of your page. And, the unique page metadata can help search engines understand what your page is about.
Please kindly note that your title and description should be written according to SEO best practices. In detail, the title should contain at least 60 characters and 160 characters for a description tag. Though this is a time-taking process, you will be satisfied with how it helps you increase the search result ranking.
In your Shopify Admin panel, go to Online Store > Preferences:
Type your title and meta description here.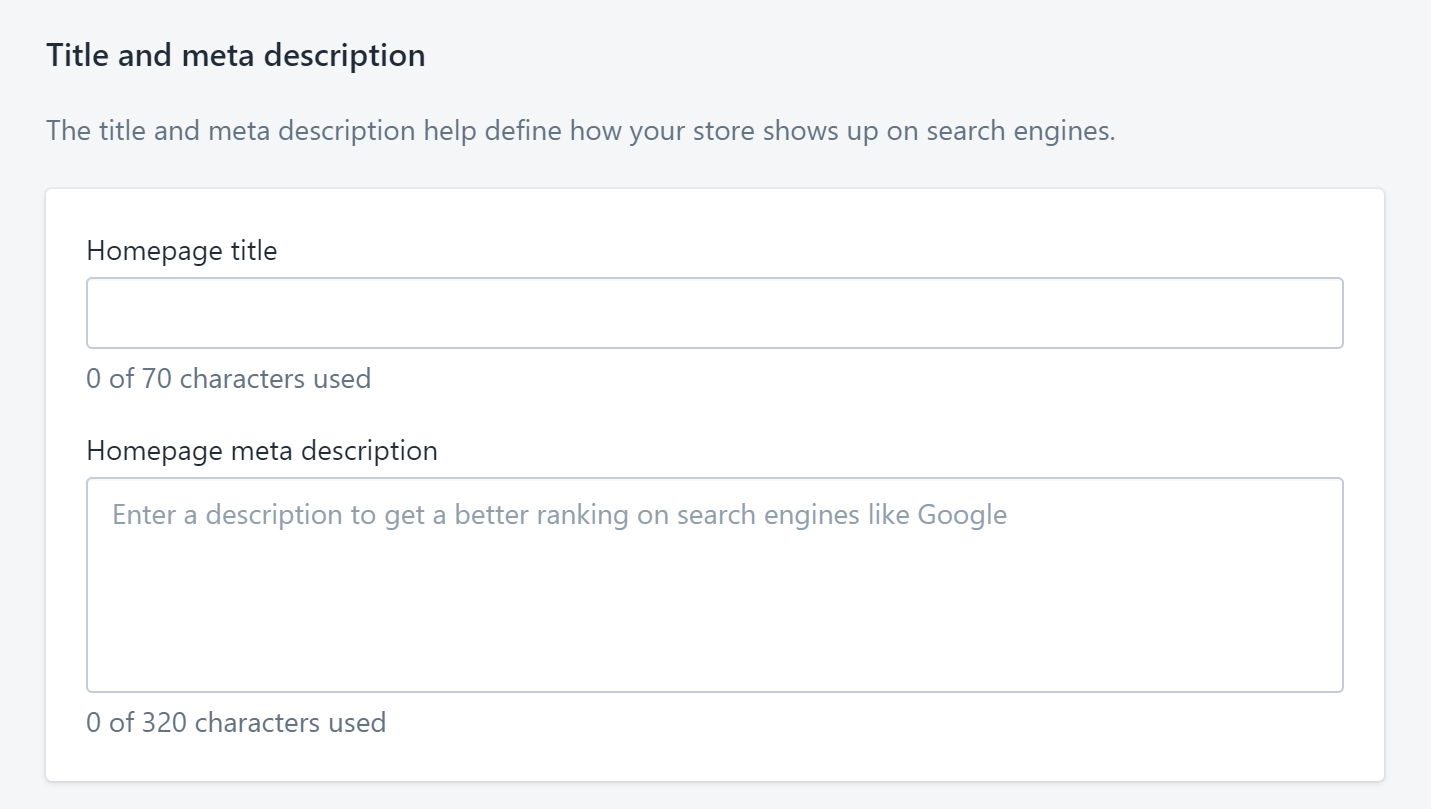 Recommended: How to Add Meta Info for SEO in Shopify
4. Optimize your store images
Search Engine Optimization always includes Image Optimization if you want to have a good look for your online store's presence. On top of that, with regard to using images on a Shopify store, the first thing to do is to optimize the images for search traffic. Accordingly, Your images should all include proper Alt-tags with relevant keywords.
Please kindly note that,
The main points to take into consideration when generating alt-tags for your images are:
Add a proper description without stuffing your keywords
Use a unique alt tag
Shorten alt tags and describe the image clearly
Say NO to adding alt tags for buttons and smaller images
Here are several steps to add alt text to Shopify
Step 1: From your Shopify Admin panel, choose Products
Step 2: Go to All Products in the Products section

Step 3: Tap the product name that you want to modify

Step 4: Scroll down to find the product image and click the Settings button in the right upper corner

Step 5: Choose Edit Alt Text and make changes to your alt text in the image alt text box

Step 6: Click the Save button to save all changes.
5. Link your products page from the home page
Always keep in mind that the most powerful page above all other pages is your home page. Generating a text navigation link on your home page can give an obvious path to your website audiences from the home page. Also, it is useful for new visitors because instead of searching by navigating around the page, they will be able to land easily on a product page.
Say No to linking product pages from a home page is considered a regular mistake many online store owners might make. In consequence, the important pages can be hidden so your visitors might not find them straight forward.
Remember that all of your product pages or any pages considered important should be visible at the top of the home page via text navigation. In addition, adding a search box is also good.
6. Integrate with Google Analytics and Google Search Console
Add the Sitemap.xml to Google Search Console
A sitemap is a file in which you are able to add all pages of your site to let Google and other search engines know what to index/craw on the website. On a usual basis, Shopify stores create a sitemap.xml that includes all the links to all pages of your site automatically, including products.
You should submit your Sitemap to Google Search Console or Bing Webmaster Tool in order that your site can be crawled and indexed. In Shopify, your sitemap's location is at the store's root directory. For example, example.com/sitemap.xml
Integrate with Google Analytics
If you intend to or are running an online business, you may have heard about Google Analytics integration. It is a very productive tool to help you track and report website traffic so that you can have more insight knowledge.
Tip for you: Add Universal Analytics code, the latest version of Google Analytics.
Go to your Shopify Store Admin > Online Store > Preferences > Paste your tracking ID code snippet into the Google Analytics account field.

7. Build high-quality backlinks to your Shopify store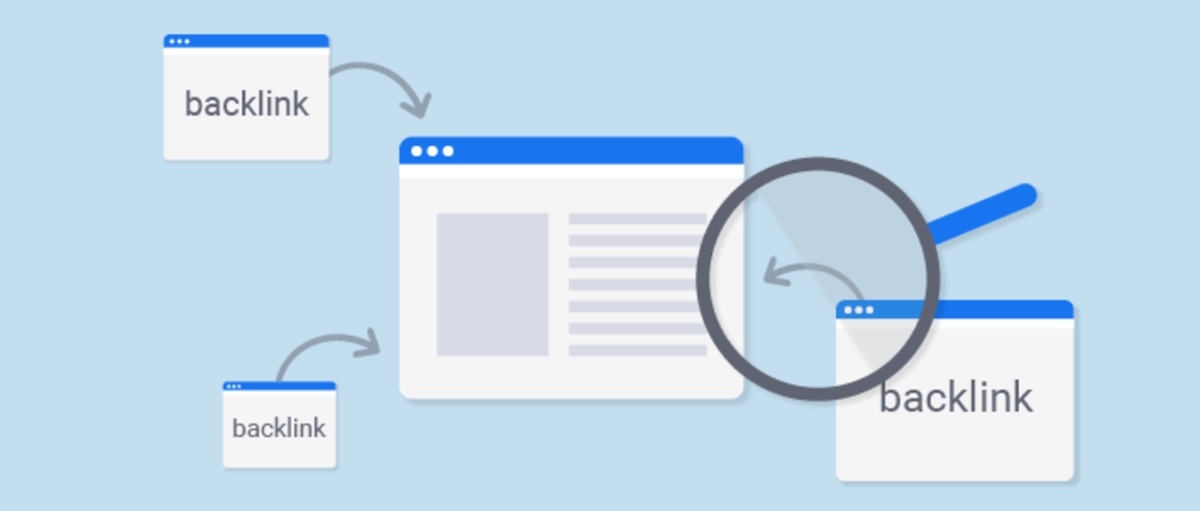 If you are finding a way to enlarge the number of your Shopify store's visitors, you should take a look at high-quality backlinks.
What is a backlink? It is a link on a website linking to another. In fact, Google and many other search engines consider backlinks as a ranking signal because they believe the content is noteworthy when one website links to another.
Why is it important? Imagine it as a conversation among websites.
If someone links to your article when writing their blog/post, she will generate a backlink to your post. If her article gains a number of site views, this will increase the online magazine's popularity, which means your article will also be valuable.
8. Use the Shopify Blog feature
Blogging is known as a great way to gain more traffic, more exposure and boost more sales for your online business. Just so you know, you are provided with a built-in Shopify blog feature. It is advisable that you add fresh and quality content on a regular basis.
9. Use SEO Suite
SEO Suite permits merchants to take control over the way search engines like Google see their store so that you will be provided with real-time feedback about your search engine optimization efforts. In detail, it can make it easier for you to understand and implement SEO measures that could help you gain a better position in search result ranking.
If you are looking for more information on SEO Manager Shopify Review, spend a few minutes to check out our detailed writing.
10. Shopify SEO Tips for video
Videos have always been a useful marketing tool to bring a good visual description and to build trust for visitors and customers. Similar to texts and images, videos also need to be optimized. Why? Because if you do it in the right way, you can build links, make more social shares and increase the conversion rate.
To build links, make more social shares
What's the key?
To be viral, your video should be exceptional and outstanding. How? It must contain some key elements that could make them laugh, annoy, shock, amaze, or even educate them, any of these as long as you can get the emotion out of them.
To increase the conversion rate
Regularly, there are 2 ways to boost your conversion rate with videos: to embed a video on a landing page and to make use of rich snippets.
Final words
On the whole, although search engine optimization seems hard and needs a huge amount of time expenditure, it can help you greatly by making your pages easily readable to search engines and humans and boosting the website's ranking. That's what all online store owners want to attract large volumes of targeted traffic.
We hope that with our writing on Shopify SEO tips, you will have a closer look at what you basically need to start a successful online business!
Related Posts:
---
Mike is a content writer at Avada, with a love for video games, gadgets, and software. He has been writing about the industry now for over 7 years. He likes to keep up-to-date with the latest software releases. He's also an avid reader, and he enjoys spending time outdoors with family and friends. When he's not working, you can usually find him playing video games or exploring new outdoor activities.
New Posts
Stay in the know
Get special offers on the latest news from AVADA.