Best Shopify Image optimizer Apps
Top 14 Best Shopify Image optimizer Apps in 2021
14+ Best Shopify Image optimizer Apps from hundreds of the Image optimizer reviews in the market (Shopify Apps Store, Shopify Apps) as derived from AVADA Commerce Ranking which is using AVADA Commerce scores, rating reviews, search results, social metrics. The bellow reviews were picked manually by AVADA Commerce experts, if your app about Image optimizer does not include in the list, feel free to contact us. The best Image optimizer app collection is ranked and result in September 2021, the price from $0. You find free, paid Image optimizer apps or alternatives to Image optimizer also. The Top 50+ Shopify Free Apps for Every Store.
Quick Comparisons of the Best Shopify Image optimizer Apps
| # | App Name | Vendor | Pricing | Rating | Image | Action |
| --- | --- | --- | --- | --- | --- | --- |
| 1 | SEO Suite: Image Optimizer | Avada | Free | 4.9/5 ⭐️ | | Get app! |
| 2 | SEO Image Optimizer ‑ SEO | Booster apps | Free | 4.7/5 ⭐️ | | Get app! |
| 3 | Image Optimizer | Loyaltyharbour | From $5/month. Additional charges may apply. | 4.9/5 ⭐️ | | Get app! |
| 4 | TinyIMG SEO & Image Optimizer | Tinyseo | Free | 4.9/5 ⭐️ | | Get app! |
| 5 | Minifier | Vertex lv | Start from $0/month | 4.6/5 ⭐️ | | Get app! |
| 6 | Crush.pics | Space squirrel ltd. | Start from $0/month | 4.8/5 ⭐️ | | Get app! |
| 7 | Image Slider + Carousel | Powr.io | 0 | 4.5/5 ⭐️ | | Get app! |
| 8 | Banner Slider | Secomapp | Start from $0/month | 4.8/5 ⭐️ | | Get app! |
| 9 | Variant Image Penguin | Eshop guide | From $4.99/month. 16-day free trial. | 4.6/5 ⭐️ | | Get app! |
| 10 | Plug in Speed | Plug in useful | $39/month. 7-day free trial. | 4.5/5 ⭐️ | | Get app! |
| 11 | ImageRecycle Image Compression | Imagerecycle | Start from $0/month | 3.8/5 ⭐️ | | Get app! |
| 12 | ImagePrime | Innvente sds | $15/month. 3-day free trial | 3.5/5 ⭐️ | | Get app! |
| 13 | ImageFinder | Data here-to-there | Start from $0/month | 1.0/5 ⭐️ | | Get app! |
| 14 | Awesome Image Optimizer | Awesome store apps | From $9.99/month. 7-day free trial. | 5.0/5 ⭐️ | | Get app! |
Top 14 Best Image optimizer Apps for Shopify stores:
Here is a list of 14 best Shopify Image optimizer apps:
SEO Suite: Image Optimizer by Avada
More than ever before, SEO becomes a ureter need for any internet-based store. Drive more traffic, create a better visitor experience, and boost sales, SEO can do all!
Being inspired by this idea, AVADA develops Shopify SEO Suite app to eliminate slow loading page and make website friendly with Google Search engine without requiring any technical skills. This app is a comprehensive solution for an optimized website as key features such as image, structure data, meta tags, HTML Sitemap are well-supported.
Specifically, with SEO Suite by AVADA, you can auto-inserts ALT tags to your images as well as compress them to fasten the loading speed of your site. Moreover, auto-add Google structure data helps the search engine understand your page content easier and then prioritize it on the searching results page. Not yet, optimized meta tags with ready-to-use format assist you to SEO your site better. There are many more attractive features waiting for you to discover!
Highlight features
Optimize image to increase the loading speed of your site
Support auto-add Google structure data for highly-ranking results
Optimize meta tag with informative data
Redirect 404 pages to entertain customers
Helps users navigate your website easily with HTML Sitemap
Price: Free
Rating:4.9 / 5
SEO Image Optimizer ‑ SEO by Booster apps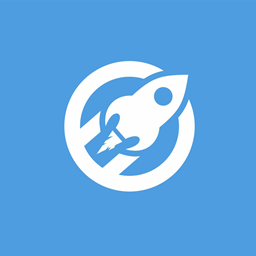 Nowadays, SEO is no longer a strange term to e-commercial workers. It is estimated that Google image is the most popular search in the world. As a result, SEO image optimizer is born to provide online stores with the best features to boost your sales revenue. The app mainly focuses on the SEO feature to push your products to the top searching result. Recently, the app has been upgraded into the new version ensuring that internet-based shops will experience the profession in working with SEO. In addition, in the latest version, the app can raise the speed of searching flow, and your items are highly likely to appear on the top list so, buyers tend to pay more attention to your website. Another important thing is that the app requires no-code installation. Just press the button to download and run the app. Last but not least, SEO images optimizer is totally free to use, therefore, online shops can boost the profits without spending any penny. That's a bargain!
Highlight features
Boost SEO search
Set up SEO system easily
Run SEO automatically
Provide support immediately
Increase the number of website's visit
Price: Free
Rating:4.7 / 5
Image Optimizer by Loyaltyharbour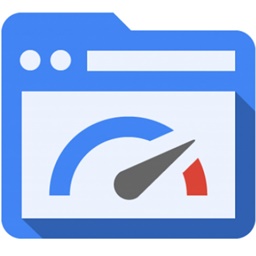 Image Optimizer is a wonderful tool for internet-based stores to improve the competitive advantages via the high quality of photos. Designed by Loyalty Harbour, the app absolutely brings online stores into a higher level in the store decoration sector. Image optimizer has a lot of outstanding features whose aim is to make the home pages of e-shops run more effectively. First, the app enables you to do compression directly before uploading the images. You don't need to worry about the quality of pictures after compressing because the feature only reduces the size in bytes without worsening the photo. Therefore, the storage of a memory card is not the matter. Second, image optimizer is suitable with SEO function. The admins can search the feature that they need to create a new picture instead of looking at the menu. Some functions frequently used by admins are GTmetrix, improve page speed and image optimization. Another thing worth mentioning is that the app's support system is always available. You leave your questions and the support team will answer you as soon as possible. Image optimizer offers four packages to fit with businesses' purposes, which are: basic ($5 per month), advanced ($9 per month), premium ($19 per month) and professional ($39 per month). Why don't you the app now to boost your sale revenue?
Highlight features
Provide a high-end compression tool
Boost the number of visit on your website
Offer friendly support to solve problesm of photo update
Allow many types of photos to upload
Be available with pictures' formats like PNG, GIF, JPEG
Price: From $5/month. Additional charges may apply.
Rating:4.9 / 5
TinyIMG SEO & Image Optimizer by Tinyseo
TinyIMG improves your store loading time by compressing images by up to 70%, without reducing their quality. It helps to increase organic traffic to your online store by improving your site's SEO structure and content!
Instead of manually optimizing images, you can select the TinyIMG Image Optimizer auto-optimization service. This allows you to optimize images automatically, so you can focus on other important aspects of your business, like increasing your sales. As soon as new images are uploaded to your store, they will be optimized automatically. If you decide to go back, we got you covered! TinyIMG keeps a backup of all original data for 30 days. So If you do not like the results, we will revert them for you!
With great image optimization tools you also get SEO reports with detailed explanations on what issues you have and how to fix them, a convenient way to edit SEO metadata like title and description, an easy way to manually update all of your ALT texts and more is coming soon!
Highlight features
Image optimization with no quality loss
SEO & speed store audit with explanations of how to fix the issues
Metadata optimization
Add JSON LD microdata to your store with one click
Manual image optimization using drag & drop
Price: Free
Rating:4.9 / 5
Minifier by Vertex lv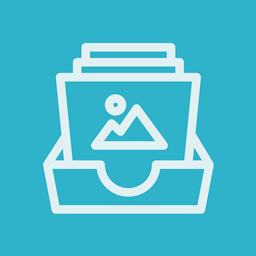 Minifier by Vertex LV is another amazing website and image optimization tool. As any merchant, you should know that photos on a webpage can waste many bytes and slow down the loading time, hence, it can result in low conversion rates, high bounce rates, and poor customer experience. If you are witnessing these problems, it is time to fix that problem and Minifier can customize every image and design of your store, compress them to the smallest size without reducing image quality. Minifier is one of the best solutions to make your online website load faster and rank higher in Google Search. In addition, the app can optimize the files name as well as alt tags automatically, hence, leading to the effectiveness of the search engine. Moreover, Minifier can use the two methods which are lossless and lossy compression to help get the image size reduced. All variations can be examined and the app can select the suitable photo formats to help match with your site. Take note that Minifier will not compress photos if it affects the quality of your store images.
Highlight features
Customize every image and design
Boost up the loading time of the page
Improve SEO traffic
Analyze file format
Compress files to match your webstore page
Price: Start from $0/month
Rating:4.6 / 5
Crush.pics by Space squirrel ltd.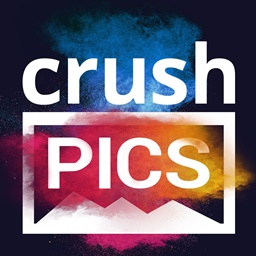 Crush.pics is another useful app that aids in compressing images and optimizing SEO. Crush.pics app is believed to take your online store on Shopify to next level. Every image is accurately optimized to help you save data and with the app, your web can load faster. You had better check the page speed with the Page Speed Tool of Google. As you might not know about, in case the names of image fields, as well as, alt tags are descriptive, your SEO can improve better. In addition, highly load time on pages can impact the customers' retention, hence improving your conversion rates. Additionally, Crush.pics allows storing your original images for about 30 days. After installing Crush.pics, it can go through all images, get them optimized and show how your website is performing. Don't forget that if you have any trouble, the app team is always available to help you at any time.
Highlight features
Compress your images and make your site load faster
Optimize your SEO improvement
Eliminate your speed worries
Increase your conversion rates
Clean your SEO images
Price: Start from $0/month
Rating:4.8 / 5
Image Slider + Carousel by Powr.io
When you want to draw your customers' attention, one of the best ways is to make your site become attractive. With beautiful Image Slider + Carousel, you can equip and enhance your slide.
Firstly, you will have a fully customizable slider that adds slider captions, custom slider arrows, buttons, videos, slider borders slider backgrounds, and more to make your image slider POP. Besides, attractive slider transitions provide 18 different slider transition styles and add slider thumbnails to make your image slider standout. Set your image slider on a loop to make sure customers do not miss any necessary information. You can select the speed for the slides in your slider too. Moreover, you can show off your collections in a slider. This collection presents your progress and attracts the visitor with beautiful slides.
POWr Image Slider + Carousel is simple to put in. Create your own Image Slider, and add it to any page of your Shopify store with free fee download.
Highlight features
Fully customizable slider
Attractive slider transitions
Easy to optimize slider
Support mobile responsive on any device
Supports text in any language
Price: 0
Rating:4.5 / 5
Banner Slider by Secomapp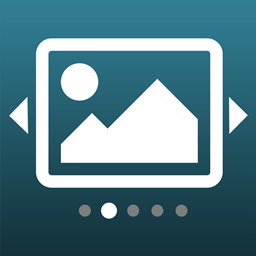 Banner Slider by Secomapp developed by Secomapp to empower you to upload, customize, and display multiple sliders. In fact, the app can support over 40 sliders. If you think Banner Slider is hard to use, then it might be a mistake. The app provides you with a friendly back-end management which can help you make, edit, and remove both banners and sliders easily. Sliders can be previewed before you refuse to display them in the front. In addition, Banner Slider helps you with an embedded code for every slider so that you can add it into a page and file. Moreover, the app allows you to optimize loading speed or SEO. For admins, they can make various sliders and preview them. Link to each banner photo is also allowed and your time is saved because features are uploaded in bulk. With 14 days of free trial, you can give your store a try to witness every amazing feature.
Highlight features
Enable you to upload, customize, and display sliders
Create, remove, and edit banners and sliders easily
Preview sliders before showing them
Optimze loading page and SEO improvement
Offer multiple sliders
Price: Start from $0/month
Rating:4.8 / 5
Variant Image Penguin by Eshop guide
Variant Image Penguin, which is released by the Eshop Guide team, is an important tool for all Shopify e-commerce administrators to assign multiple images to variants, clean up your product page. With Variant Image Penguin, you are enabled to only load the images of the variant chosen by your customer. In details, this extension enables you to assign many images per product variant without overcrowding your product page. Let's clean up your store now without depriving your customers of those product images they want!
Highlight features
Enable assigning many images per variant
Save time by loading the images of the selected variant
Avoid crowding your product page
Allow users to drag and drop images
Require only one click to install
Price: From $4.99/month. 16-day free trial.
Rating:4.6 / 5
Plug in Speed by Plug in useful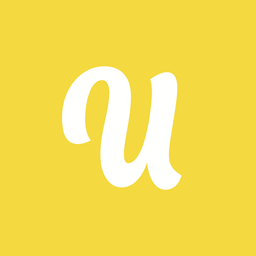 Plug in Speed, which is created by Plug in Useful, is a powerful tool for all eCommerce store owners to improve customers' experience when browsing your website. Presenting you with our lossy and lossless compression technology, we provide support to optimize your images without compromising quality. Restoring the images to the original is also available if you are not satisfied with our performance. Additionally, we allow optimize your code and reduce the loading time without affecting the existing codes and changing how your pages appear and function. You can also turn off the code optimizations if you want. On top of that, we provide you with a personalized Plug in Speed dashboard to see how the app has improved your store. Do not hesitate to speed up your site's loading time and increase your sales using Plug in Speed!
Highlight features
Optimize your images without compromising quality
Allow code optimizations for better loading time
Restore all images to the original in 30 days
See the improvements in the personalized dashboard
Do not affect your existing codes and your site's appearance
Price: $39/month. 7-day free trial.
Rating:4.5 / 5
ImageRecycle Image Compression by Imagerecycle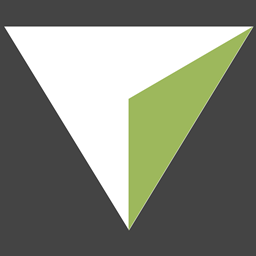 ImageRecycle Image Compression is an image optimizer for your online store on Shopify. With the app, content is served faster and you can reach your customers quickly. Take note that photos or images are one of the main parts of the site's weight, hence, compressing images play an important part on the loading time of the page. Image Compression app can help you deal with matters of images by compressing about 80 percent of images. The optimization tool is able to reduce the file sizes while the edition photos are the same as the original ones. In addition, the app can compress both new and existing images automatically and optimize every image format. You can have one month to backup and restore images. At the same time, Compression can define the optimization of the quality per file. Don't forget that the app is free to install and extra fees might apply under your requirements.
Highlight features
Improve the loading time of the page
Keep the customers on site
Activate the app and get the online shop controlled
Optimize every image formats
Backup and restore images in one month
Price: Start from $0/month
Rating:3.8 / 5
ImagePrime by Innvente sds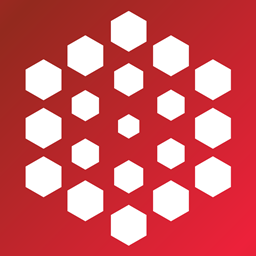 If you want to improve the displaying quality of your store, ImagePrime is the one you need. Particularly, this app will automatically resize your product's images which are too large without changing its quality. Moreover, it works for all the pictures available on your store, even for new update ones, hence, it helps to increase the loading speed of your site. Besides, this tool also allows you to add watermark on your product photos then it helps to increase traffic to your store and goods and to some extent, higher your rank in search engine. Another interesting point is that this software supports using QR codes. Your visitors or potential clients can visit your product pages from other online sites who have not linked your images or search engines which crawl and display your images.
Highlight features
Reduce image size without lower its quality
Available to add watermark on product photos
Allow visitors to use QR codes to find product pages
Automatically resize all images and increase site's speed
Optional receive notification of store optimizing
Price: $15/month. 3-day free trial
Rating:3.5 / 5
ImageFinder by Data here-to-there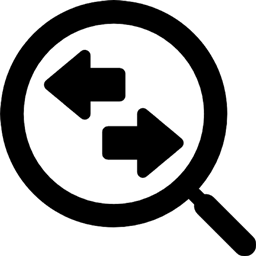 As the name of the app suggests, ImageFinder helps you find photos for your products. Particularly, once you install this software, it will automatically search for all the images that best describe your items. You just need to choose from a set of pictures provided by the tool and discard the ones you don't like. Moreover, this app works daily then it will quickly fill in the gaps when you upload new items. Besides, you can have complete control of the copyright of the images due to retained sources. This app will automatically download the images of the drop-shippers for you then you can spend your time doing other things. Another interesting point is that you can enjoy all these features with the charge of $0.01/image only.
Highlight features
Look for photos for your products
Allow users to choose a display picture from a set
Work every day and automatically fulfill the gaps
Easy to manage the copyright of images
Quickly change the placeholder pictures with the real one
Price: Start from $0/month
Rating:1.0 / 5
Awesome Image Optimizer by Awesome store apps
How can online store improve the visualization? Which app can be the best choice for stores' budget and strategies? Don't worry, Awesome Image Optimizer will stand by your side to help you overcome challenges in creating impressive images. First, the app allows images to become fit in the square shape. It is said that square one brings to the feeling of profession and trust, hence square pictures will be highly suggested to increase buyer's loyalty. Moreover, each photo is covered with white background like classic style. Your products will certainly have a good position in customer's eyes. Second, awesome image assists the admins in remaking the size of photos which may pose threat to the memory card's system. Though compressing pictures, the quality still remains without out-nett problems. There are two popular options relating to compression function: lossless and lossy compression; you can choose the one which is the best suitable for your online shops. Last but not least, to fight against the imitation of competitors, the app supports you in keeping the unique brand's recognition by displaying the watermark. Admins can put the watermark on each photo before it is shared on social networks. E-shops can select to use the app basing on four different level of price: free, micro ($9.99 per month), small ($14.99 per month) and medium ($24.99 per month). Don't hesitate, use the awesome image optimizer now!
Highlight features
Capture more customers
Generate more profit
Run automatically and effectively
Save your time
Customize the background decoration
Price: From $9.99/month. 7-day free trial.
Rating:5.0 / 5
How AVADA.io ranks Shopify Image optimizer apps list
These above 14 Image optimizer apps for Shopify are ranked based on the following criterias:
The ratings on Shopify App store
The app's rank on search engines
The prices and features
The app provider's reputation
Social media metrics such as Facebook, Twitter and Google +
Reviews and assessment by AVADA.io
Top 14 Shopify Image optimizer Apps
Special thanks to all vendors which contributed the best 14 Shopify Image optimizer apps. We honestly recommend you to give every app above a try if possible. We create Shopify apps review series with the aim of helping Shopify online stores find the best Image optimizer for their website. All of the information on the review (including features, description, prices, and links) is collected from the vendor's website or their own published page/ selling channels.
The list of the 14 best Shopify Image optimizer apps is kept up-to-date on a regular basis by our team. Please feel free to reach us out if you have any questions related to this app review.
Don't see your app on the list? Wanna contribute more content to this review? Contact us
People also searched for
shopify image optimizer apps
shopify image optimization app free
image optimizer shopify
optimize images shopify
shopify image compression

seo optimizer by booster apps
shopify compress images
shopify image optimizer
image optimizer shopify free
photo optimizer app
image optimizer for shopify

compress image shopify
shopify image optimization
online image optimizer
shopify optimize images
seo image optimizer