How to Add Meta Info for SEO in Shopify
Last updated: December 01, 2023
SEO or search engine optimization is a process of getting traffic from the free and organic search results on search engines. Hence, if you want to improve the number of visitors on your site, SEO is important. SEO needs to be done step by step, and adding meta info for SEO is the first step.
It seems that adding meta info for SEO in Shopify is easy; however, if the meta info does not include main keywords, you can not get visitors.
Therefore, this article will give you a thorough insight into adding a perfect meta info for SEO in Shopify. It includes three main parts: overview, adding meta info in Shopify and guides to write a meta description.
What are meta description and meta tag?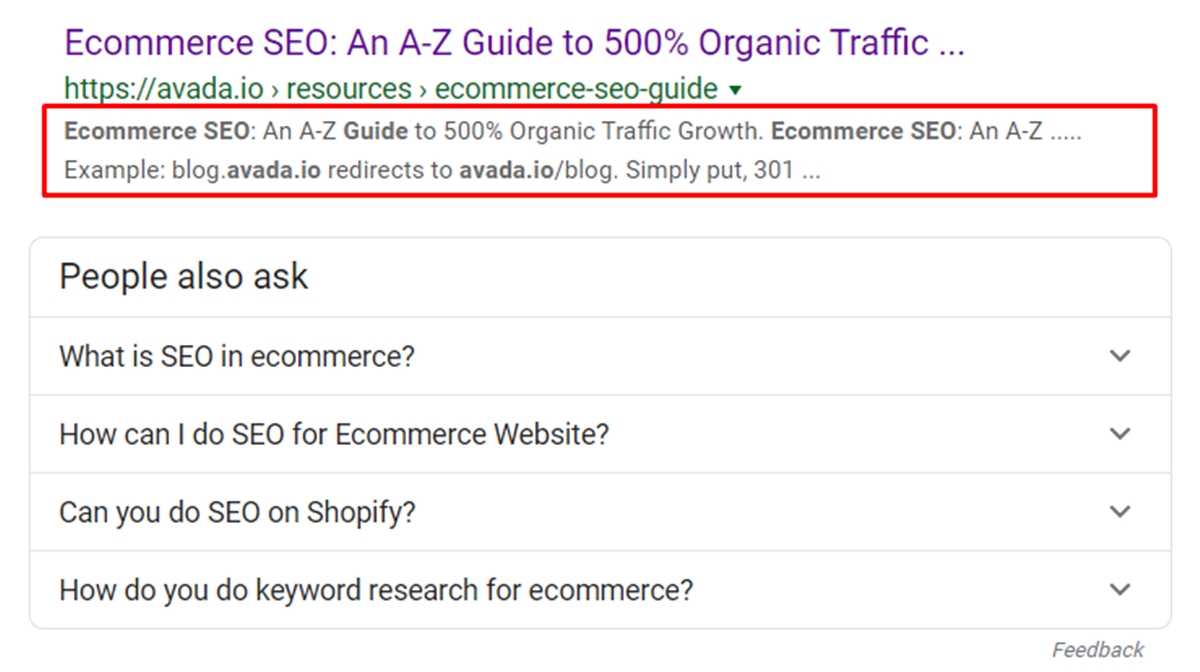 Meta tags are snippets of text that describe the content of a page. Meta tags only appear in the page's source code. They are necessarily some sentences that help readers and tell search engines what a web page is about.
Meta tags and tags that you can see on blog posts are different. The difference between meta tags and tags is the location. While meta tags only exist in HTML, usually at the head of the page to be visible to search engines, tags can be seen in articles and blog posts. Besides, the "meta" stands for "metadata" provided by these tags.
So, why meta tags help SEO? Meta tags do help SEO, but not all the time. You can add keywords based on the ranking of SEO.
A meta description is a helpful meta tag because briefly, it explains to search engines and searchers what this page is talking about. Looking at the meta description, visitors can find keywords that they enter in the searching box. Although meta description will not affect your rankings, it helps you entice searchers to click on your site, especially your meta description includes keywords.
Adding Meta info in Shopify
I will share with you steps to add the meta tag and edit the meta description.
How to add meta tag in Shopify
Step 1: Open your theme

You sign in your Shopify dashboard and click Online Store > Themes. After opening your current theme, you select edit HTML/CSS. This brings you to a page where you can access the source code for your active Shopify store template.
Step 2: Edit your Layout (theme.liquid)
In your left-hand column, a list of all file template is shown. Within the Layout folder, you see a file named theme.liquid. Liquid is a template language that is used for all pages within a Shopify theme.
Step 3: Add meta tags
Add your meta tags in the <head> section of theme.liquid file, looking at Swiftype's approved syntax:
<meta class="swiftype" name="[field name]" data-type="[field type]" content="[field content]" />

Here is a piece of explanation for some terms in the tag above:
Name: Its value can be anything you like. For example, product name or product description.
Data-type: it is a kind of content you use in the tag.
Content is the actual value of your custom field. This information can be retrieved by using liquid variables.
How to edit meta description
For the homepage
Firstly, go to Online store > Preference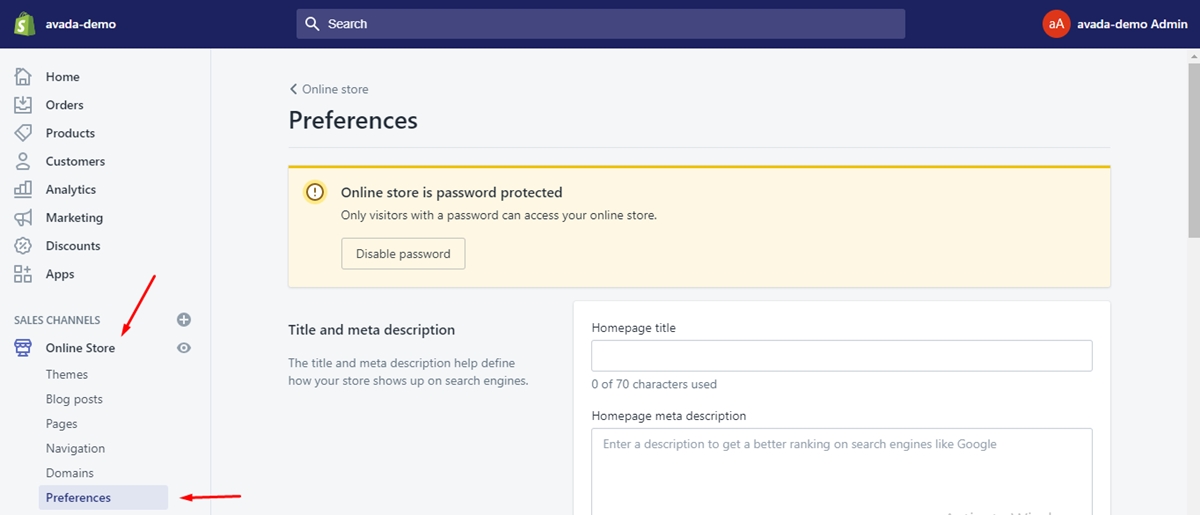 Then, enter homepage title and meta description

View the page's source code to see whether each updated exactly how you want. In case the result does not match, you have to change your template.
For all products
The first thing you need to do is going to Products
Then, select a product
Next, tap Edit website SEO (Look at the bottom of the below screenshot)

The next step is entering a page title and meta description
Finally, view the page's source code to see whether each updated exactly how you want. In case the result does not match, you have to change your template.
For general pages
Firstly, go to Online store > Pages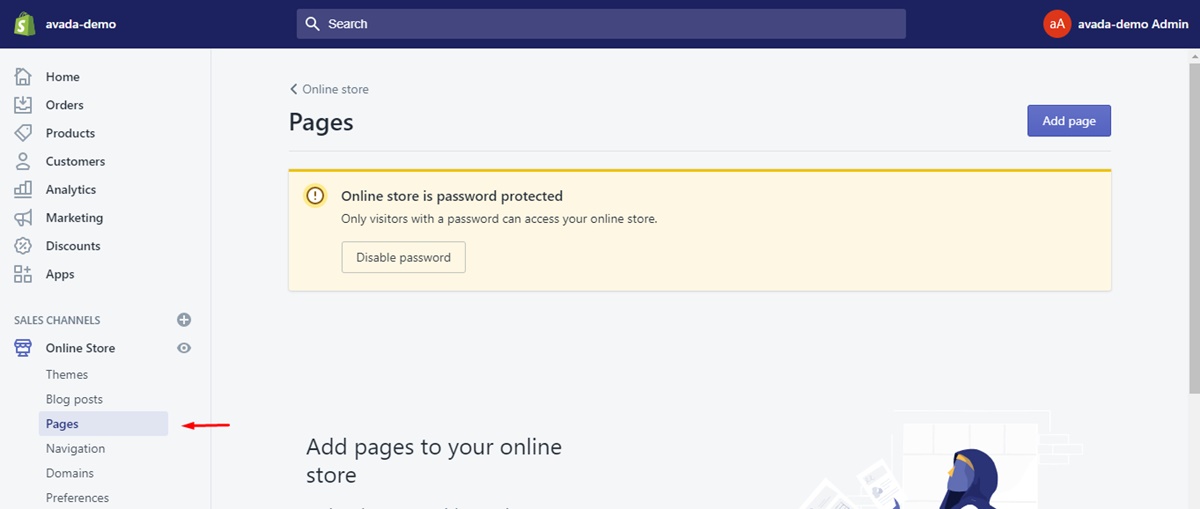 Next, select a page or add one if you haven't had page yet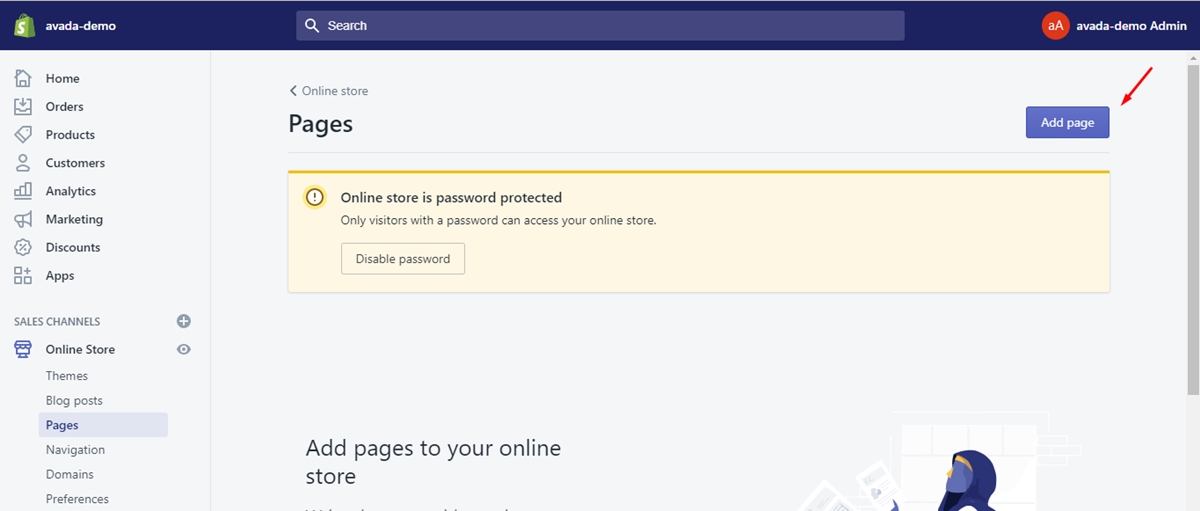 Then, enter a page title and meta description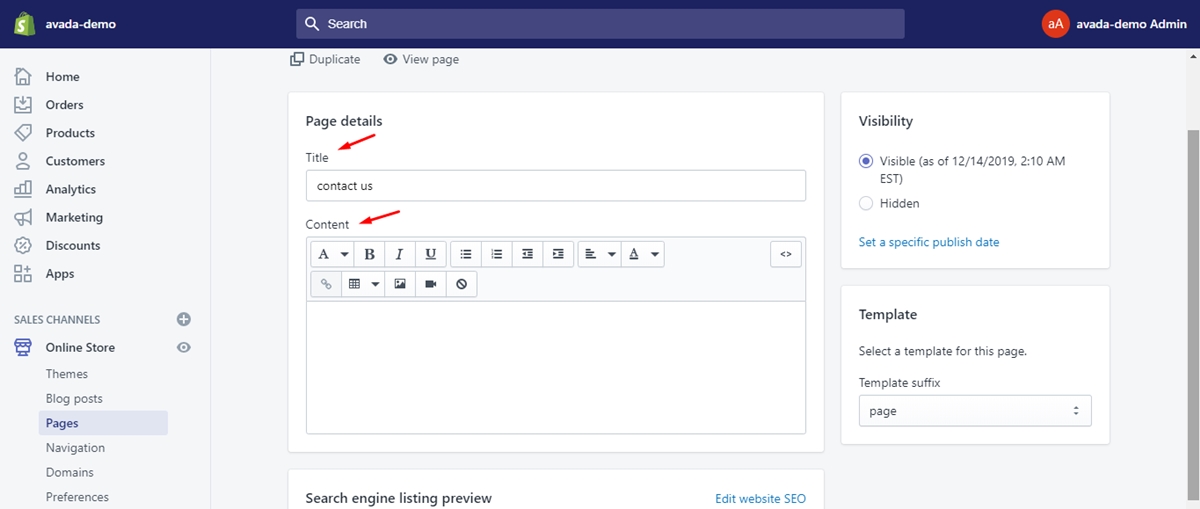 Finally, view the page's source code to see whether each updated exactly how you want. In case the result does not match, you have to change your template.
How to write meta description good for SEO in Shopify
This is the most vital part of this article. This part will give you some basic yet helpful techniques to write the meta description good for SEO in Shopify because good title tags and meta description are the core for better SEO ranking.
To begin with, you should invest your time in researching keywords and prepare a search query analysis. The search query analysis will help you decide what search queries you want to rank for, what you write, who are your competitors and SEO guideline.
You might think of the first step is to search for keywords, but it is not the first step. Let's look at the insight, I think you yourself did do that, but you cannot recognize.
"Jill's Fashion Store", an online store, answers the searches "Jill fashion store", "online fashion store" or possibly "women fashion store".
When you search "leather jackets", "motorcycle leather jackets" or "leather jackets for men", a collection page of leather jackets.
Hence, the problem is what you need to do to boost your site over other pages when searchers type keywords. You fail to boost your site because Google's algorithms can or will detect that your competitors who have better answers for the search query should out-rank you.
The solution for your page to out-rank your competitors is that you put keywords that you have searched in the Google Keyword Planner tool. For example, there a thousand of searchers around "gold Casio watches". When I click Ad group ideas, it is easy to see something interesting.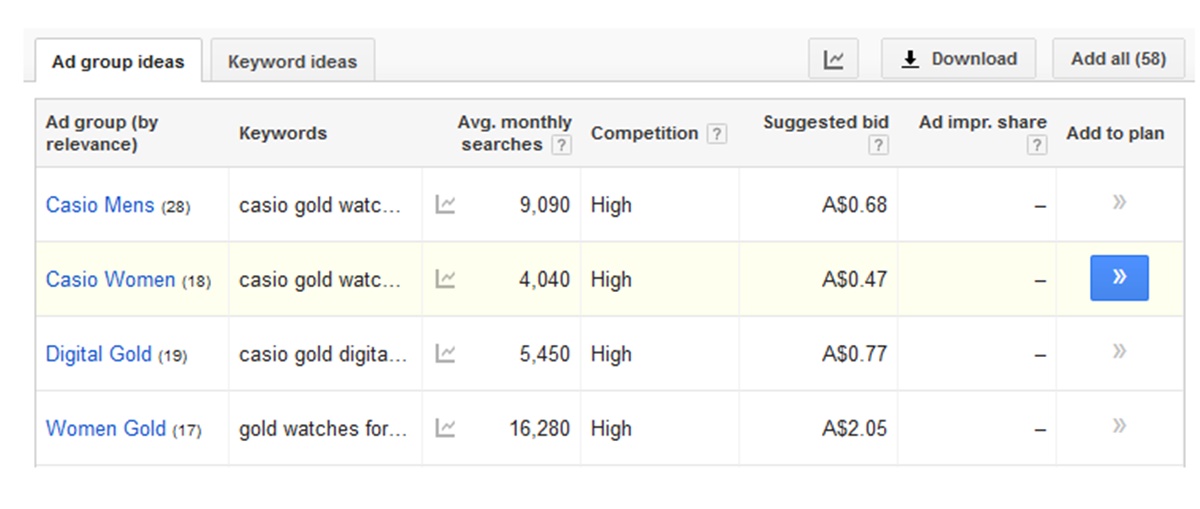 The low, medium, and high under competition indicates how much that site spends on Google Ads. The more money you spend on Google Ads, the higher the competitor you are.
In addition, a more advanced strategy to evaluate the competition is to do backlink analysis. You can use Ahrefs.com to search for backlinks. A great number of backlinks to the page of these top-ranking websites means higher competition.
Besides, when writing the meta description, you should include keywords so, the text is bold when the search result appears. You also should structure keywords around your description.
Summary
In conclusion, meta tags and meta description is the core for better search result though they are not the most important part. Meta tags describe the page's content to searchers and only appear in the page's source code. Meta description explains to search engines what the page is talking about.
Besides, this article guides you steps to add meta tags and edit the meta description. You do not need coding skills, just follow these steps, meta tags and meta description become effortless to you.
I do hope that marketers, SEO marketers, content writers can find something useful in this article. You will successfully improve the search result if you follow this article. Practice makes perfect so, writing will improve your skill.
Related Posts:
---
Sam Nguyen is the CEO and founder of Avada Commerce, an e-commerce solution provider headquartered in Singapore. Sam aims to support more than a million online businesses to grow and develop.