Simple Shopify SEO Guide: Step-by-step for beginners
You-as in the role of Shopify store owners who are unfamiliar with the process of using Shopify SEO (Shopify Search Engine Optimization) must sometimes ponder Shopify SEO Guide.
SEO plays an increasingly essential role in the performance of online stores with the advancement of Google. In particular, optimizing the search engine with various techniques will boost the number of customers and also increase sales effectively in the business environment like the Shopify marketplace. All in all, there is no denying that the importance of acquiring the knowledge of Shopify SEO is crucial.
Hence, this article aims to provide Simple Shopify SEO Guide: Step-by-step for beginners.
Exclusive Offer: Get Shopify 93 days for just $3 + The Online Store Starter Kit
Start a 3-day free trial, then get Shopify 3 months for $1/month plus the premium package designed especially for new Shopify merchants!
Start Free Trial
Related posts:
Is Shopify SEO-friendly?
About Shopify SEO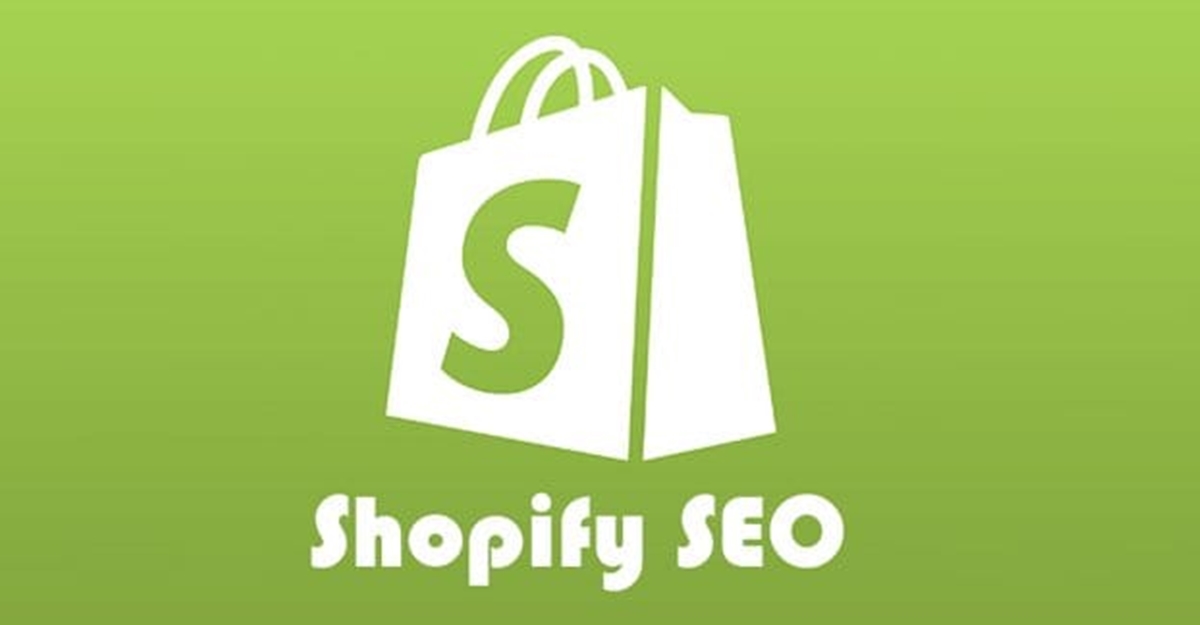 Established ten years ago in Ottawa, Ontario, Shopify Inc is a platform for commerce that enables anyone to create an online store and promote their products. Shopify manages more online stores than any other platform. In October 2019, Shopify announced in its quarterly results that Shopify surpassed one million merchants worldwide on the platform.
As stated in Built With, Shopify is running more online shops than any other platform Shopify currently holds nearly a quarter of market share based on the number of websites. The only other double-digit market share rival is WooCommerce that is a plug-in for WordPress.
Concerning SEO - the process of boosting the quantity and quality of visits to your website via organic search engine results, business owners in eCommerce acknowledge they ought to have the best and most efficient SEO. Most people start with a search engine like Google or Bing to look for something on the internet. These search engines utilize a variety of data from websites to produce a ranked list of results for a specific search query. They identify the most relevant sites to the search query and then display the results in order based on the extent of relevance. Overall, SEO is the cornerstone of eCommerce shops aiming to succeed in today's online marketplace.
But what could Shopify do to help you to rank higher on search engines? In other words, is Shopify Good for SEO? You can find the answer by visiting our article here. Well, the short answer is yes. In eCommerce, Shopify SEO signifies SEO advancements that are more distinctive to Shopify than other websites. Whereas Shopify stores offer some advantages for SEO, such as a blog and the option to redirect, you should not ignore SEO problems like duplicate content.
Why does SEO matter in eCommerce?
As mentioned above, SEO is about guaranteeing that your brand sites pop up via the organic search results. Organic search is an essential part of the website success of most companies, as well as a foundational element of the customer funnel and ultimately gets consumers to perform a conversion or engagement.
SEO tends to be a reliable approach to enhancing non-paying and paying traffic. Also, it becomes apparent that the increased number of conversions triggered by the presence of your SEO strategy can easily cover any funds that have incurred when you initially create your optimization structure. According to Jumpshot/Moz, SEO has 20 times more traffic opportunities than PPC on both mobile and desktop.
Simple SEO Guide for ranking your Shopify store on Google
Keyword
Research the right target keyword
Not surprisingly, the first move of Shopify SEO is to determine the high-value search terms that could be used by your prospective customers. By analyzing keywords, which you can achieve in several methods, you can do this. First of all, keep in mind that analysis of eCommerce keywords is not similar to most of your online keyword research. What is the reason? Most websites are concerned about information keywords, for instance: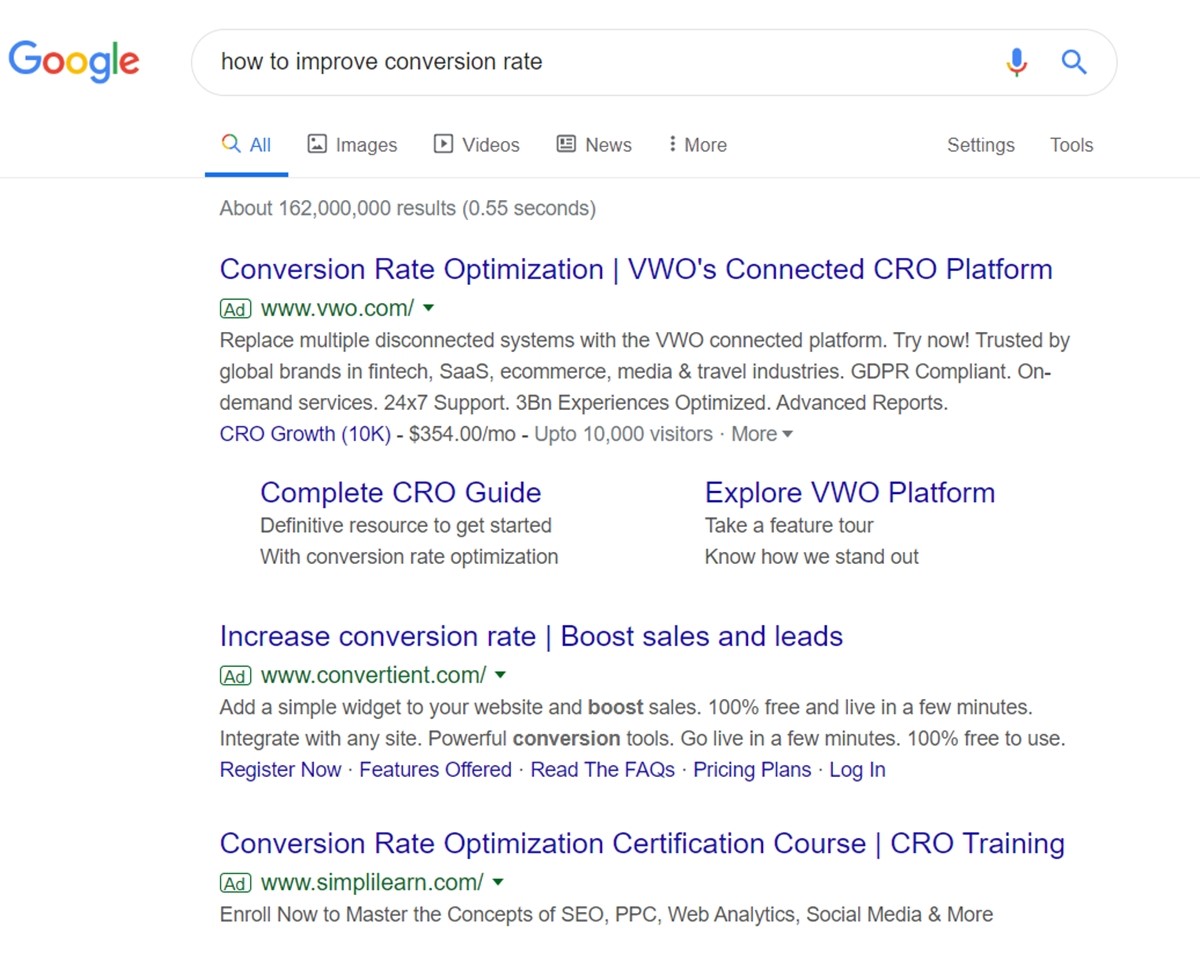 Meanwhile, you would like to rank for commercial keywords like this though:
Can you notice the discrepancy? Information keyword searchers are searching for, indeed, info. Such keywords are essential to forums and content-heavy pages. Ecommerce websites are concerned about commercial keywords indicating inclination to buy.
Use Amazon and Google for keyword research Notice that as Google is the world's leading search engine, we are illustrating in screenshots and examples using it. With most other search engines, you could reiterate similar practices too. Google will recommend related questions once you begin typing your search query: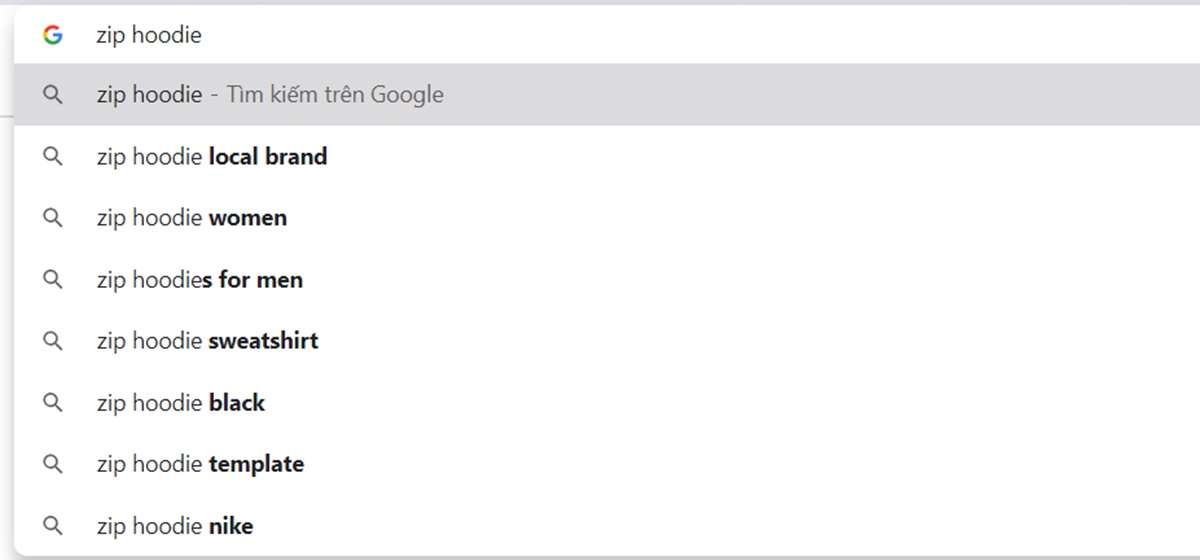 You will encounter several extra relevant search queries at the bottom of the page:

These can be a treasure trove for keyword ideas, and even more so if you already meditate some major keywords (such as "zipped hoodie for men").
Amazon is also a great resource with high buyer-intent keywords — people are looking for something on Amazon to purchase. Start typing your seed keyword to seek keywords with Amazon. It is a term for which you probably think you would like to rate. It gives you some other potential keywords: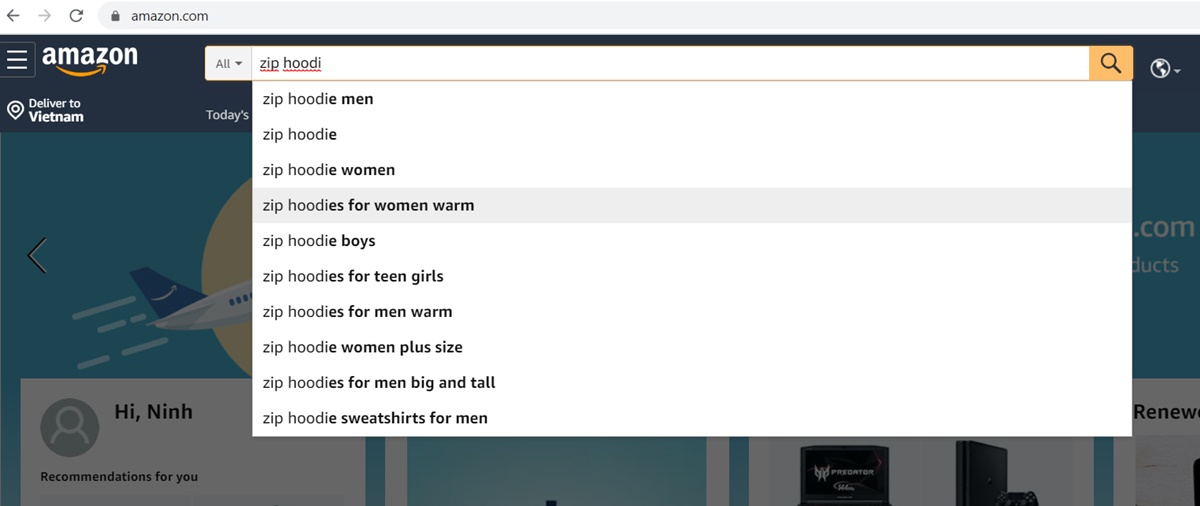 Be careful of lengthy-tail keywords, normally in length between three and four words. The lengthier the keyword, the more particular it is. It indicates reduced competition and, in essence, thus higher conversion rates.
To automate this procedure, you could make use of tools. For instance, for Amazon, Amazon Keyword Tool that automates the task comes in handy. Indeed, it will be a time-saver, especially in the case when you have a big catalog of items. You could even investigate more on Amazon or, indeed, any main eCommerce store that is your industry's rival. This useful instrument automatically scrapes Amazon's autofill recommendations for any keyword that you type in. It brings you three free searches every day, so there's nothing you have to pay. Then, you can scan all keywords and add them to your list every time you search, then export the list to a CSV using the Download Selected Keywords button.
Keyword Research Tool (SEMRush) Another powerful way to research the right target keyword is to use Keyword Research Tool (SEMRush). SEMrush functions as an efficient generator to widen your website's keyword pool. The functionality of SEMrush Keyword Research offers you well-tried and tested keywords — those that have helped rank the websites of your rivals and industry leaders in the top results of Google.
With organic and paid research, you would be able to receive additional data about their value. For each keyword that is available in the databases, you will get useful data such as CPC, volume number of results, trend, and ad copies for the queried term. Not only that, you would also find out which of the largest network players are using that keyword and their most common conversion tracking pages. Lastly, for both desktop and mobile index, you will be able to evaluate this information.
Choose keywords that sell
After you research the right target keyword using these methods mentioned above, we can not just choose these keywords unconsciously. Before we choose the ones we use in our store, we still need to consider the search volume, the complexity, and even the buyer's motive.
Volume: The higher the volume of search, the more likelihood the number of visits to your site increase. SEMRush would offer you data volume, but free tools such as the Google Keyword Planner will also be available. Keywords with high volume normally imply a high level of competition.
Competition: The lower the competition, the higher the likelihood of the keyword to be ranked. Again, SEMRush will bring you keyword difficulty/competition ("KD"), but to accurately predict competition, you could utilize a free tool like MozBar.
Relevancy: It means how relevant your product page or category page is to the search term. It is a severe ranking factor that you normally underestimate. You should focus on the keywords that your items would authentically satisfy.
Intent: You want to target commercially-intentioned keywords. Normally, by looking at a keyword, you can assess its intent.
Take advantage of LSI keyword
You can also make use of LSI keywords whenever they make sense. LSI (Latent Semantic Indexing) keywords are closely related to your main keyword. Search engines use it to achieve a deep understanding of content a website. For instance, let's say you have just published a blog post about cold brew coffee. Google will still inspect your page to see whether or not you use the term "cold brew coffee" in your title tag, content, image alt text, etc. Not only that, they would also scan your page for LSI keywords such as "filter", "temperature", "grind", "cold water", and "ice.
Site architecture
Use mobile-first Shopify themes
As there is an increasing number of shoppers that are buying and using their smartphones, so making sure that your store functions perfectly on mobile is vital. You should make use of a fast, mobile-friendly theme. All pages should be just as readable on mobile as they are on desktop.
Page speed
Speed is a ranking factor. Keeping your site speed up is all about boosting accessibility. Once your site is easy to browse and everything goes smoothly, there will be no frustrated visitors, and there will be a likelihood that they would like to spend more time on your site. To improve the speed of your Shopify store, you could take into consideration using a fast, mobile-friendly theme (as mentioned above), using smaller and optimized images, removing any apps you are not using, and avoiding the use of sliders. You can see more tips to make Shopify faster by reading SEMrush's guide.
Organize your content
Like speed, the way that you organize your content is a vital element to SEO success. A simplified layout of the site facilitates the search engines' process to scan and rate your items. Bear in mind that you create your site for your customers first. Your items should only be a couple of clicks away from your homepage, making it simple and fast for shoppers to notice what they are searching for. Not only that, the way you organize your content should also be easy for search engines to browse the site.
Include a search box
Last but not least, you should add a search box on your site. By doing this, your visitors would be able to find what they are looking for easily. It is an essential element of eCommerce optimization so that you could earn more profits from the traffic you already have.
Build credibility
Besides product and category pages, you would have to add an About page and Contact page on your site. These pages would give shoppers and search engines the impression that they are looking at a credible and trustworthy site, hence do not miss out on these pages.
Design navigational system
You can also get smart about personalization by adjusting site navigation based on the interests of your guests. For instance, when your visitors clicked on men's items on ASOS, the next time they logged in, the site would direct them straight to the right page.
On-page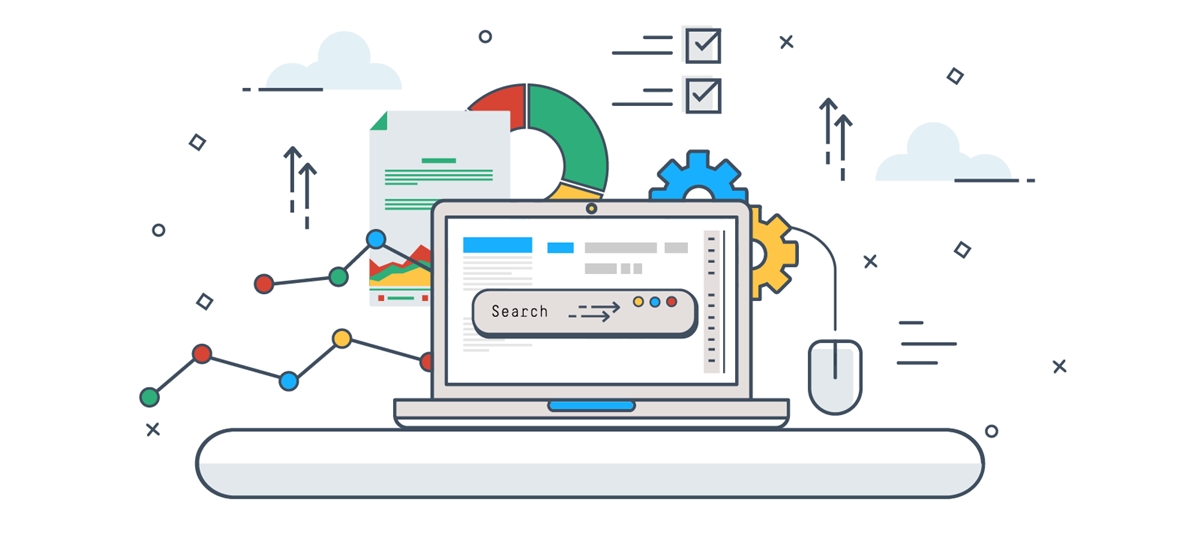 Optimize your store's URL
Surprisingly, URLs can assist store owners with search engine optimization (SEO). The following methods can help make your URLs optimization-friendly.
Use Strong Keywords and Key Terms in Your URLs URLs will be for you unless you get names for them. Occasionally, those names are incredibly lengthy, or they may not be related to the product or page. Your objective should be for the meaningfulness of the URLs to both shoppers and search engine browsers. However, it requires streamlined architecture across the board so that every page in your sitemap has a comprehensible home.
Change the Automatic Blog Page URLs Whenever you publish a blog post, do you realize that the site you are using produces an automatic URL? The title of the article is often confused, perplexed, and too lengthy. You should always alter it to represent a clear and succinct perspective of the blog post instead of adhering to the URL you get. This not only aims to index your blog post for SEO purposes accurately, but it also certainly looks better when people connect to your blog post.
Redirect All the URLs From Expired Products When you switch the URL of a page from X to Y, 301 redirects ensure that even if users use the old address, they will guide users to the new site. You can simply go to the dashboard URL Redirects section, and then insert the URLs.
Reuse Any URLs From Duplicate, or Almost-Duplicate, Items Another way to use an expired product's URL is to simply rewrite the page for a similar product. Not all expired items will give you this ability to reuse or recycle a URL, some might though.
Optimize top page first
Begin with your top pages- the most lucrative and have the best conversions pages. In other words, these are probably your homepage, the main collections of products, and the top-selling pages of products. When you launch a completely new store, you should still optimize your homepage. There are a few simple alternatives to select which other pages to optimize:
Product pages that produced the most buzz up to the opening of your store. Pages for products relevant to the most queried keywords that you have spotted (> 10 K searches/month).
Product pages that are relevant to the most queried keywords that you have spotted (> 10 K searches/month).
Optimize images
The use of SEO Image Optimizer is an effective way to boost traffic from Google image search. To keep your site speed up, it can optimize images speedily. Not only that, it requires no coding knowledge.
Reduce thin content pages with long product descriptions
One of the most popular eCommerce website problems is thin content. Thin content is the concept that there is not much individual text on an eCommerce page, as opposed to, for example, a blog or computer site. Envision dozens and dozens of pages with thin content produced by random product attributes and product filter pages. Some of those pages could list just one or two products. Many of the thin content situations arise since the website framework has many internal levels such as filters and attribute-focused pages that have very few items that are also included in other pages.
Improve user experience
Improving user experience can allow you to rank higher in search results. By boosting your site speed (as mentioned above) and making use of responsive design, you would be able to do that. Responsive design implies that your Shopify store would work perfectly on any device, namely desktop, tablets, and smartphones. Because Google uses time-on-page as a site importance indicator, having a site that is easy to access and read will increase rankings. In essence, increased rankings and enhanced usability lead to frequent visitors and converts being boosted.
Shopify blog and Content marketing
Let's take a look at the Shopify blog. Your online shop comes with an integrated blogging system. Blogging is a wonderful way for your business to establish your reach and create more traffic and sales. Publishing a blog will enable you to create a network around your items and brand. If you want to create a blog on Shopify, you should read this Best Shopify Blog Apps article right now.
You can also rank higher with content marketing. Content is the reason people visit your site. Content marketing is a true top-of-funnel technique to reach your guests as they visit your site for the first time and keep turning back in the "awareness" phase. As an eCommerce store owner, you should take into consideration creating original content. Check out this The Secrets of Profitable E-commerce Content Marketing article to let customers and potential ones get to know your brand's existence.
Link building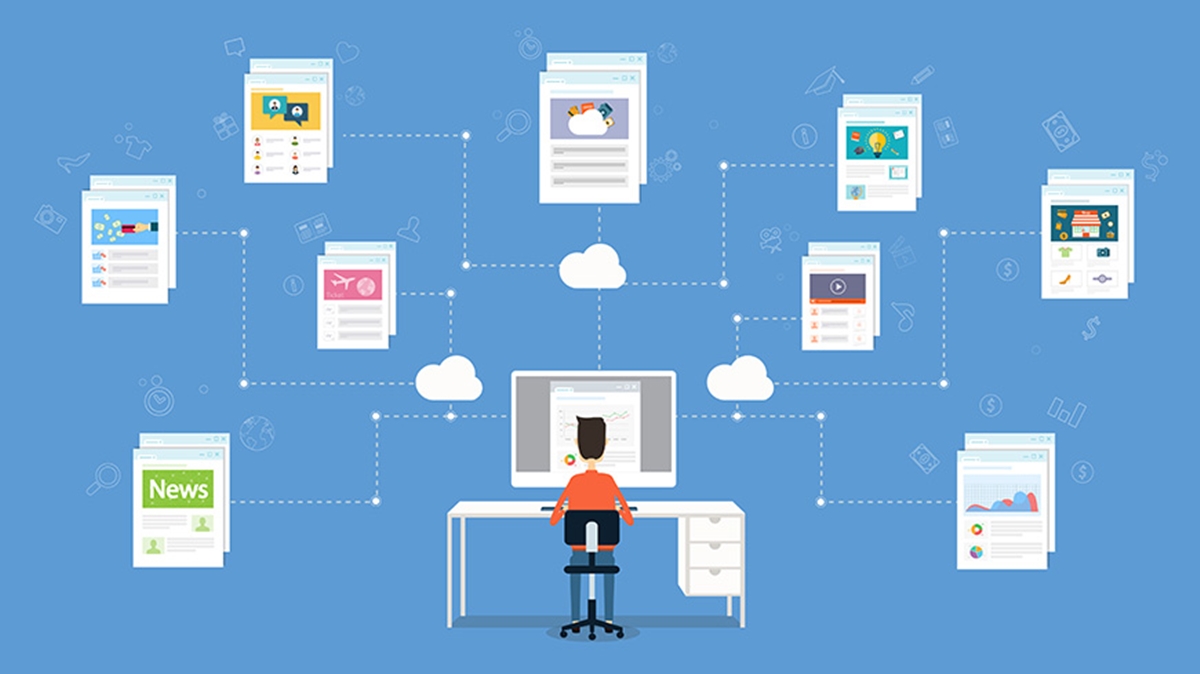 Link building is one of the off-page optimization techniques that help you improve your site's profile. Link building for SEO means gaining links from other sites back to your site. There are two main reasons why link building is crucial for SEO. Firstly, Google bots are using the following links to find your content. Without links to it, Google might never encounter it. Secondly, links are one of the most important SEO ranking factors, and Google uses them to evaluate the authority and relevance of your site for specific search terms. The more high-quality links you would be able to have, the higher your content might rank.
Before you start building links to your site, you need great content. Then, you should write impressive headlines to portray content to search engines and attract users. Also, you should take into consideration using the keyword that optimizes content so that people could encounter it easily in search results. Bear in mind to abide by the rules for outstanding copywriting.
To find the path to build many high-quality links for your site and gain more traffic, you should follow the useful guide from the Link Building For Ecommerce: The Easy Guide To High Ranking article.
Best Shopify SEO Optimized Themes
There is no doubt that nowadays, the increasing number of people tend to look for the best Shopify themes for their stores. There are three vital elements that you need to work on developing to run a successful store: professional design, image quality, and your "About us" page. The chance of making a sale is inevitable if you hone all of these. You can find your best theme by checking out our 25+ Best Shopify SEO Themes article. We have done our research and listed out the top options. It is a collection of the best Shopify SEO Optimized themes in the market – those that are distinct by their presentation and the outstanding features they bring.
Summary
As a marketer, your ultimate goal is to boost sales. And to do that, you should work endlessly on ensuring good rankings for your targeted keywords phrases. Therefore, I have provided you some foundational steps with illustrated pictures to do this easily. Hopefully, by following this SEO guide, you would be able to get higher search engine rankings.
To be more specific, if you would like to have an in-depth understanding of how to attract organic traffic, take a look at our article Ecommerce SEO: An A-Z Guide to Increase Organic Traffic Growth.
---
Mike is a content writer at Avada, with a love for video games, gadgets, and software. He has been writing about the industry now for over 7 years. He likes to keep up-to-date with the latest software releases. He's also an avid reader, and he enjoys spending time outdoors with family and friends. When he's not working, you can usually find him playing video games or exploring new outdoor activities.
New Posts
Stay in the know
Get special offers on the latest news from AVADA.