Best Shopify Analytics Apps
Top 15 Best Shopify Analytics Apps in 2023
15+ Best Shopify Analytics Apps from hundreds of the Analytics reviews in the market (Shopify Apps Store, Shopify Apps) as derived from AVADA Commerce Ranking which is using AVADA Commerce scores, rating reviews, search results, social metrics. The bellow reviews were picked manually by AVADA Commerce experts, if your app about Analytics does not include in the list, feel free to contact us. The best Analytics app collection is ranked and result in December 2023, the price from $0. You find free, paid Analytics apps or alternatives to Analytics also. The Top 50+ Shopify Free Apps for Every Store.
Quick Comparisons of the Best Shopify Analytics Apps
| # | App Name | Vendor | Pricing | Rating | Image | Action |
| --- | --- | --- | --- | --- | --- | --- |
| 1 | Assisty ‑ Slack Sales Reports | Assisty | Free | 0/5 ⭐️ | | Get app! |
| 2 | Conversific ‑ Store Analytics | Conversific Ltd. | From $9/month. 14-day free trial. Additional charges may apply. | 4.9/5 ⭐️ | | Get app! |
| 3 | StoreView | optymyze | Free | 5.0/5 ⭐️ | | Get app! |
| 4 | Order Metrics | OrderMetrics.io | $29/month. 14-day free trial. | 4.8/5 ⭐️ | | Get app! |
| 5 | Customer insights & analytics | LoyaltyLion | Free | 4.5/5 ⭐️ | | Get app! |
| 6 | Analytics Buddy | Analytics Buddy | Start from $0/month | 4.7/5 ⭐️ | | Get app! |
| 7 | GetSocial: Sharing & Analytics | GetSocial | $9/month. 14-day free trial. | 4.8/5 ⭐️ | | Get app! |
| 8 | Yandex.Metrica Analytics | Simtech Development Ltd. | Free | 4.7/5 ⭐️ | | Get app! |
| 9 | Vantage Analytics | Vantage | Free | 4.1/5 ⭐️ | | Get app! |
| 10 | Google Analytics by Littledata | Littledata | From $39/month. 14-day free trial. Additional charges may apply. | 4.3/5 ⭐️ | | Get app! |
| 11 | Repeat Customer Insights | Little Stream Software | From $29/month. 14-day free trial. | 5.0/5 ⭐️ | | Get app! |
| 12 | Hitsteps Analytics | Hitsteps | From $4.99/month. 10-day free trial. | 5.0/5 ⭐️ | | Get app! |
| 13 | Daily Sales Analytics | RetailApps.io | From $2.99/month. 3-day free trial. | 3.0/5 ⭐️ | | Get app! |
| 14 | Web‑Stat | Web Tracking Services | Start from $0/month | 0.0/5 ⭐️ | | Get app! |
| 15 | TruConversion - Analytics and Feedback | TruConversion | From $49/month. 14-day free trial. | 0.0/5 ⭐️ | | Get app! |
Top 15 Best Analytics Apps for Shopify stores:
Here is a list of 15 best Shopify Analytics apps:
Assisty ‑ Slack Sales Reports by Assisty
If you are looking for a report app that can send notices to your Slack channel, Assisty is absolutely a good choice. Assisty Chatbot can be your virtual data assistant in your Slack workspace. You can ask her for any company data and schedule reports to get notified on your timezone. She's more than just a data analyst or a retail expert. She is your diligent assistant and your companion. Asissty is built to help team members with timely and critical business data within your organization. It is much more easier to keep track with Asssisty. Your team can interact also freely with her through chat interfaces like a team member.
Highlight features
Assisty will notify you of all business insights to Slack
Schedule to receive reports
Sales Reports, Inventory Reports, Replenishment Reports, Customer Services Reports, Fulfillment Reports, payment reports, tax reports, POS reports, Staff reports, Location Performance Reports, Product Performance Reports
Show actionable numbers addressing risks, issues, or opportunities
Download the report in CSV
Price: Free
Rating:0 / 5
Conversific ‑ Store Analytics by Conversific ltd.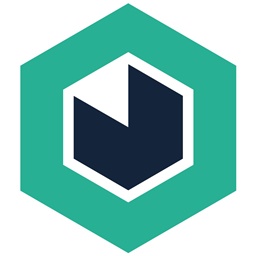 Conversific ‑ Store Analytics by Conversific Ltd. is an app which can help you take care of the most complicated task when being a store owner which is analyzing data. You will not need an army of analysts to support you making a right decision anymore. Only a few simple clicks and you can make sense of your e-commerce data. This app will tell you exactly which products bring you profit and which are a waste of money. Its also told you the marketing channel that you should use and which not. Base on these data results, it will provide you the appropriate to-do lists to help you increase your revenue. And by the end of each week, a report which includes all the update information about your store will be sent to you so that you can stay up to date with important events of your store. So install now to experience these amazing feature and say goodbye entirely to data analyses.
Highlight features
Actionable analytics & reports to make sense of your data
Analyze products and customers' data
Provide reports on a weekly basis
Provide actionable To-do list
Help identify and remove ineffective products and channels
Increase revenue
Price: From $9/month. 14-day free trial. Additional charges may apply.
Rating:4.9 / 5
StoreView by Optymyze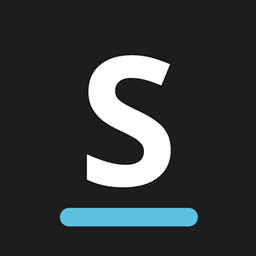 If you want to find an app that helps you keep an eye on your store's cart activities, StoreView is the one you need. Particularly, this tool records all changes happen on your store in real-time, from carts, checkouts to orders. In other words, you can see which items are currently added to your visitor's cart then it is easier for you to use a marketing campaign or promotion and boost your sales. Besides, once you install this software, you will receive daily reports through inbox then it is convenient for you to check all the given information. Moreover, it also provides you with graphs for analyzing user's behavior and allows you to filter the kind of activities you want to see in the activity feed. Importantly, this app is free to download and install then you can take this chance to experience its amazing functions.
Highlight features
Allow users to see store's cart activities
Able to observe consumers' activities
Receive daily reports via inbox
Support of graphs for analyzing user's behavior
Easy to filter activities in activity feed
Price: Free
Rating:5.0 / 5
Order Metrics by Ordermetrics.io
The OrderMetrics.io is one of the best Shopify suppliers for the online traders. With the best features, the Ordermetric app is the best choice for you to support your products as well as Advertisement campaigns. By a few clicks, it is easy for anyone who do not have much knowledge about coding to install and use this app. Ordermetrics app is such an effective e-commerce tool for the Shopify store owners to collect data from multiple sources such as Amazon, AliExpress, Facebook Ads, etc. Moreover, one of the most outstanding features is analyzing the financial data which makes your store more organized with clear orders. Therefore, the admins can maximize their profit by remarketing with discounts, ad campaigns.
Highlight features
Track customer's behaviours
Deeply analyze the data
Support daily report
Recommend the marketing campaign
Enable being warned if there is any error
Price: $29/month. 14-day free trial.
Rating:4.8 / 5
Customer insights & analytics by Loyaltylion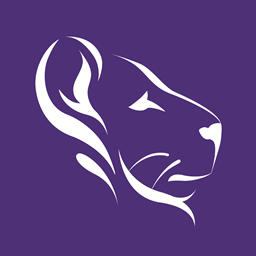 Customer insights & analytics is known as a free app for any e-commerce stores that require to boost up revenue by holding your customers. The app can help you observe who the loyal customers are and figure out customers who are at more likely to leave. In addition, you are able to retain your customers and find out how the store can compare with the industrial benchmarks. The app can work with lots of e-commerce shop owners and they all need to concentrate on their vital task. In case you need to improve customer loyalty and profits, don't forget that the app can help you with that. It is free for you to install the app and it takes about 12 months of history of orders to be automatically processed so that you can concentrate on the fields which can aid in increasing revenue.
Highlight features
Bring customers back by finding out the percentage of leaving customers
Figure out customers leaving to hold retention and boost up loyalty
Find out more loyal customers
Retain more loyal customers
Process the order history in up to 12 months
Price: Free
Rating:4.5 / 5
Analytics Buddy by Analytics buddy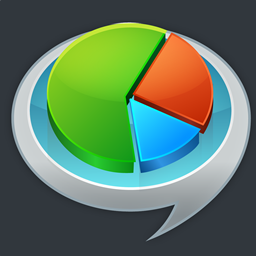 Analytics Buddy is an app which was designed to allow pull data from your profile in Google Analytics and then displays the data right inside you Shopify admin page. This app will search for the common setup and configuration issues in your Google Analytics profile. It will ensure that you can have the best data available. You can also use the free audit service which is created to help you deal with problems. Once you have installed this app, Analytics Buddy will show you relevant information about all the orders that you have received right inside your Shopify admin screen, and after that, you'll receive an email about product views and Add to carts information of each product. It also uncovers the valuable information which is difficult to find about your store, and subsequently shows it to you. Thank for that information; you will be able to make better decisions which can boost your sales and revenue. Install now for free and start experiencing these great features.
Highlight features
Data analysis's process happens inside Shopify admin
Create a dashboard with the power of Google Analytics
Uncover hard-to-find information
Provide audit service
Install and use for free
Price: Start from $0/month
Rating:4.7 / 5
GetSocial: Sharing & Analytics by Getsocial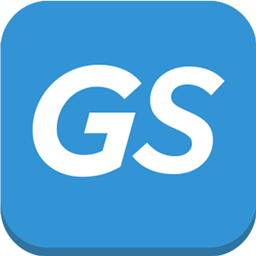 Marketing advertisements are so helpful for your business; however, it is so costly. The GetSocial developed the app that helps you to approach more customers through the social networks and social activities are called Sharing & Analytics app. It helps the visitors share their feelings about your store, which makes the good reputation for your store. Moreover, with GetSocial Tools, you will have the mailing lists and engage with your audience. This app is so easy to use without any coding and you just need few clicks. The GetSocial has the fantastic design so your Shopify customers will easy to get social share buttons to increase your reach and boost your traffic. Furthermore, the pop-ups are also so useful for you to engage with your visitors. Last but not least, this app allows the users to analyze and understand more about the customers by the subscriber bars
Highlight features
Automated publish of the posts: It allows you post anything on Facebook easily and automatelly
Easy to install an use: Without coding, this app is downloaded and used easily via some clicks
Track the Dark social shares: You can follow what customers shares through this app.
Fanstatic design: It is designed with many beautiful templates and attractive structure.
Google Analytics Intergration
Price: $9/month. 14-day free trial.
Rating:4.8 / 5
Yandex.Metrica Analytics by Simtech development ltd.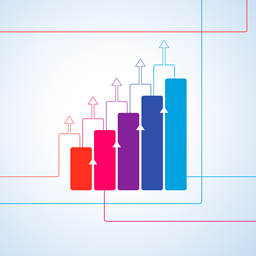 Without changing any HTML, the Shopify store owners can link their shops with powerful and useful Yandex. Metrica Shopify app. That helps the online sellers save a lot of time and install this app with not any coding knowledge background. Like a Google Analytics, this Yandex. Metrica app can work effectively as a traffic analytic service. Based on totally in GDPR compliant, the users can follow their customer's behaviors to purchase, experience the store's services by the video. Moreover, the store owners will not pay for any additional SEO service, but they can reveal the exact URL linking and leading visitors to their website. Especially, it is easy and free for any Shopify store owners to install this app.
Highlight features
Enable analyzing the audience, behaviors or web performance, etc
Provide the session replays, referring domains
Automatically collect the customer's data
Easy to sadd the reports, powerful segmentations
Support to customize the rich reports
Price: Free
Rating:4.7 / 5
Vantage Analytics by Vantage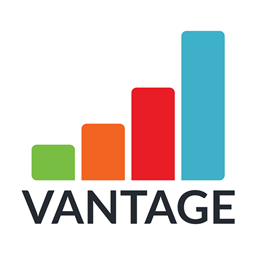 Vantage company is the leader in helping the Shopify store owners turn data into insight and action. The Vantage team developed the Vantage Analytics app which is the Automated Facebook Ads for the Shopify business in real-time. By some simple clicks, you can download this app and use it easily. By using this app, all of your Shopify data will be transferred through the free dashboard to your account. Moreover, you can easily track the revenue by Daily/weekly/monthly/annual reports; therefore, it can forecast the profit of your store. Besides, the Vantage Analytics can help you have an overview by analyzing the average time between purchases and order value within the last 30 days. Vantage is continually striving to provide valuable data to carry the key data and approach more potential customers by comparing your marketing efforts.
Highlight features
Fast and Free Analytics
Enable forecast the revenues
Provide a data-driven approach to your business
Monitor the operation of the store in real-time
Combine the Explore tool and store metrics
Price: Free
Rating:4.1 / 5
Google Analytics by Littledata by Littledata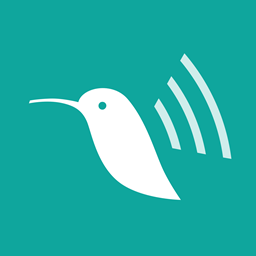 Big data is the popular term which indicates the predictive analytics, user behavior analytics, or certain other advanced data analysis methods that extract value from data, and seldom to a particular size of data set. It is so complicated, so it is necessary to look for a solution for it. The Littledata ‑ Google Analytics from Littledata is what you really useful app for your Shopify store. This app enables automated audit checking, fixing and alerting for you, so you can trust all the data. Furthermore, the data collection will be an automated report; therefore, you will know which of the marketing channel and products are effective. In addition, this app also allows the users to focus on the little data that makes push easily the traffic, conversions, and revenue.
Highlight features
Advanced Google Analytics tracking for your store
Automate audit check and fix
Track the effect of the marketing channel
Automatically personalized report
Enterprise-level analytics
control key metrics such as First Click, Conversion Rate, Bounce Rate, etc
Price: From $39/month. 14-day free trial. Additional charges may apply.
Rating:4.3 / 5
Repeat Customer Insights by Little stream software
How to understand customers' desire? How to offer attractive coupons to keep customers coming back customers' feedbacks? Repeat Customer Insights will help you to deal with this concern. Developed by Little Stream Software, a popular developer on e-commerce, Repeat Customer Insights will certainly live up to your expectation, in particular, small and medium enterprises. The app provides internet-based shops a lot of great characteristics which improve the effectiveness of reporting function. First, Repeat Customer Insights uses Customer RFM algorithm to provide users with precise data. The analysis is made based on recency, frequency and monetary. Besides, the app also analyze specific metrics on average order value and repeat purchase rate. Second, the app offers a 10% off coupon to any buyers who have an estimated purchase. Third, it is not complex to install Repeat Customer Insights. The app offers three packages: hobby ($29 per month), entrepreneur ($59 per month) and growth ($99 per month).
Highlight features
Analysis, reports, advice to get and retain repeat customers
Find out customers' desire
Promote marketing tactic
Provide analysis to store's admins
Compare how different cohorts behave and order
Offer customizable coupons
Price: From $29/month. 14-day free trial.
Rating:5.0 / 5
Hitsteps Analytics by Hitsteps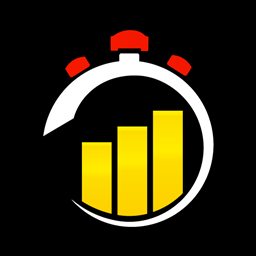 The competitive advantages that you are looking for are using detailed analytics tools. Hitsteps Analytics app is so useful with many outstanding features such as using live chat tool, heat map for each page, carefully pre-generated and categorized reports, real-time analytics on all reports, etc. Moreover, this app allows users to view and manage how many your visitors visit your store and follow them. Therefore, the Shopify store owners can measure products that are the most concerned. In addition, you can engage with your visitors by using live chat tool, which increases your sales effectively. Hitsteps also includes unlimited and detailed information of each and all visitors who will be tagged based on their activity such as adding items to the cart. Last but not least, you will receive all the notification about this triggers and show on a desktop.
Highlight features
Manage the visitors: The app allows the shop owners manage their number of customers visit their shop and what products they are caring.
Live chat: The shop owners can have the chat with the customers to help them have more information about products
Identify the optimal selling point: This app helps to get a full covered overview about how customers visit your store and know what product is viewed the most.
Invisible tracking: you will visibly track your customers' activities when coming to your store.
Integrate with WordPress, Joomla and ImpresPages
Price: From $4.99/month. 10-day free trial.
Rating:5.0 / 5
Daily Sales Analytics by Retailapps.io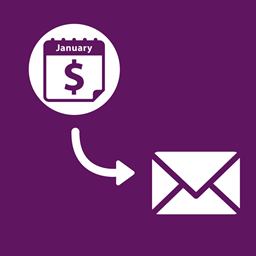 Daily Sales Analytics was developed with the most effective features by RetailApps.io company. Especially, this app is user-friendly so it is totally possible for anyone who has no knowledge about coding to install and use this app. To increase the sales and convention rate, this app supports all the users with emails which will be delivered straight to their inbox to interact with their customers. Moreover, because of spot trends that support the visitors by displaying all the top products, brands, products types. The store owners also easier to manage their shops and customize it by the monthly reports. Last but not least, the Daily Sales Analytics enables to track the customer's behaviors and then turn this data into the spreadsheet.
Highlight features
Analyze the daily sales
Display the top products, brands and tags
Provide monthly reports
Easy to set up without coding
Drive the sales with daily emails
Price: From $2.99/month. 3-day free trial.
Rating:3.0 / 5
Web‑Stat by Web tracking services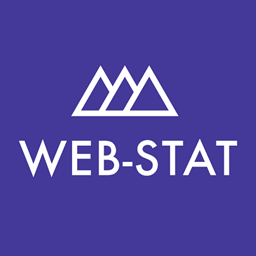 If you are looking for an app that helps you get to know more about your store audience, then Web‑Stat is created for you. Designed by Web Tracking Services, this is a powerful tool that enables online store owners gain a deeper understanding of your visitors' behaviour. With Web‑Stat installed, you will be provided detailed analytics of real-time traffic volume on your store site which gives you information about how your customers get to your shop, how they navigate through it and how they perform on your store. This helps you identify the problems hinder access to your store or ruin the shopping experience on your store, from which improve your store to increase engagement. Especially, you can also track referrers and search engines queries to your site to know which referrers draw the most traffic to your site, optimizing them to get more visitors. Install this amazing app right away and experience its features at no charge!
Highlight features
Keep track of referrers to store site
Track recent and current visitors' activities on store
Real-time graphs and reports about traffic volume
See page views and click-paths with premium version
See site response time per day
Price: Start from $0/month
Rating:0.0 / 5
TruConversion - Analytics and Feedback by Truconversion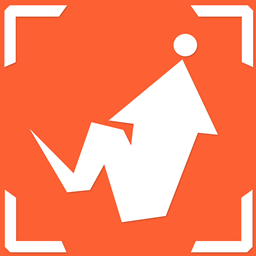 Do you want to get a deep insight into your customers' trend? You want to boost your revenue, don't you? These questions are solved with TrueConversion Connect, a new tool for managers to upgrade your reporting system. TrueConversion Connect is designed to serve all types of businesses from small to big ones, hence, the procedure to install as well as use the app is absolutely simple. The app helps you to observe recordings of individual browsing journeys. When you locate customers' place, you can push your digital marketing. Second, TrueConversion Connect would help you to figure out the reason why shoppers leave your store without buying a product. Brief surveys and polls are shown on your website before clients end their visit. Third, the app integrates with a lot of famous software such as MailChimp, Salesforce, Ontraport and so on to boost your products to reach more buyers. After using a 14-day free trial, you have to upgrade your account into one in three packages: basic plan ($49 per month), plus plan ($ 99 per month), and pro plan ($179 per month).
Highlight features
Observe recordings of individual browsing journeys
Track customers' location to push content
Figure out the reason why shoppes leave
Provide quick surveys
Integrate with MailChimp, Salesforce, Ontraport
Price: From $49/month. 14-day free trial.
Rating:0.0 / 5
How AVADA.io ranks Shopify Analytics apps list
These above 15 Analytics apps for Shopify are ranked based on the following criterias:
The ratings on Shopify App store
The app's rank on search engines
The prices and features
The app provider's reputation
Social media metrics such as Facebook, Twitter and Google +
Reviews and assessment by AVADA.io
Top 15 Shopify Analytics Apps
Special thanks to all vendors which contributed the best 15 Shopify Analytics apps. We honestly recommend you to give every app above a try if possible. We create Shopify apps review series with the aim of helping Shopify online stores find the best Analytics for their website. All of the information on the review (including features, description, prices, and links) is collected from the vendor's website or their own published page/ selling channels.
The list of the 15 best Shopify Analytics apps is kept up-to-date on a regular basis by our team. Please feel free to reach us out if you have any questions related to this app review.
Don't see your app on the list? Wanna contribute more content to this review? Contact us
People also searched for
shopify analytics reports insight apps

analytics reports insight apps for shopify
top analytics reports insight app for shopify

top shopify analytics reports insight apps