How to Sell Skincare Products? Tips, Pros & Cons!
It is undeniable that the skincare industry has been on a tear for years!
The global market size of skincare products is expected to reach $183.03 billion by 2025, expanding at a CAGR (Compound Annual Growth Rate) of 4.4%, according to a new report by Grand View Research, Inc.
But how sustainable is this remarkable growth? Many experts believe that the category won't have a slowdown sign any time soon - as long as brands remain committed to innovation, both in terms of their product lines and marketing strategies.
So, if you want to create your own skincare brand, it's high time to implement! And in case you are not sure where to start, no problem. This guide will show you where and how to sell skincare products, as well as the necessary tips to do this.
Let's dive right into it!
What are skincare products?
Skincare, as the name suggests, is the range of practices that support skin functionality, enhance its appearance, and relieve skin conditions. Skincare products include various natural and synthetic products, such as face creams and body lotions.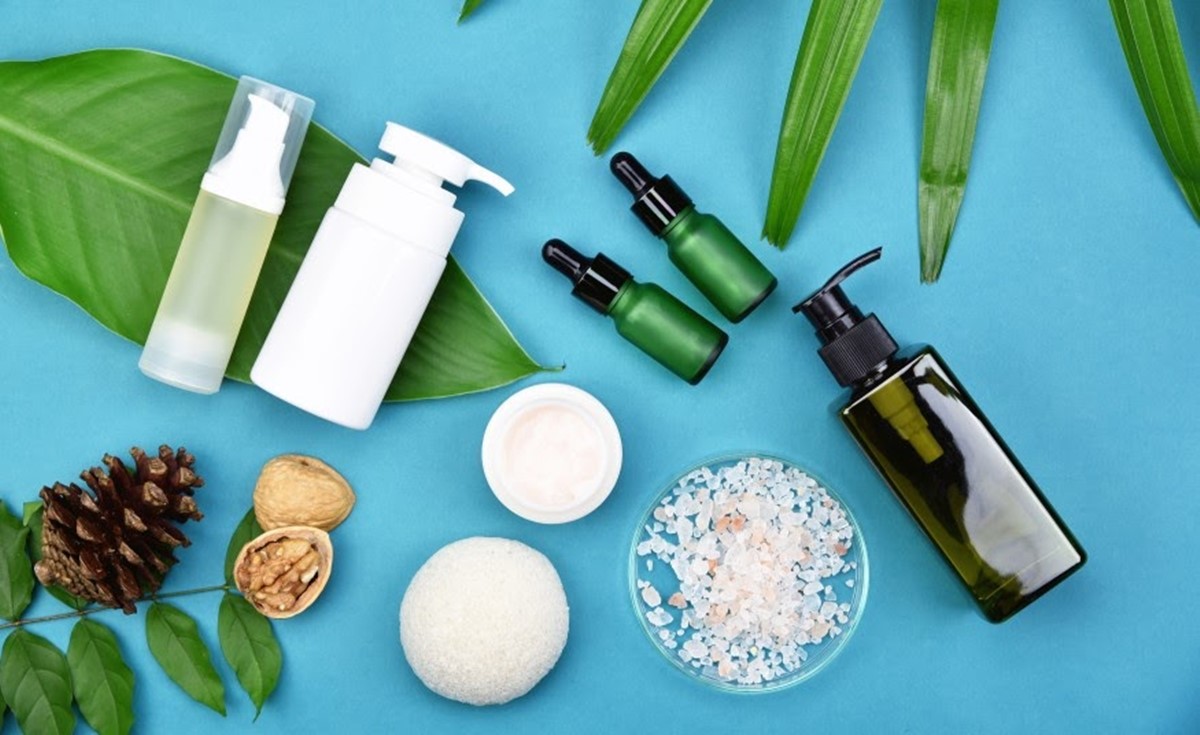 As people age, they become more and more aware of their skin, noticing areas that begin showing wrinkles, acne, uneven tone and texture, and even sun damage. Hence, skincare products provide a noninvasive way to give the skin a healthier, more youthful appearance and prevent early signs of aging.
There has been a longstanding misconception that only women prefer skincare products. But in this modern world, both men and women spend billions of dollars on skin care products every year, making it one of the largest and most profitable sectors of the aesthetic business.
Pros and cons of selling skincare products
Selling skincare products owns its sets of pros and cons. You need to understand both before deciding to venture into the sale.
There are a few reasons why you should start selling skincare products today:
Potential growth and huge profitability: The demand for skincare products is continuously increasing, which creates great opportunities to start
Available selling channels: There are many channels available to sell skincare products, such as direct selling, social media marketing, affiliate marketing, and so on
Various and available product supply sources: It is easy to find skincare product supplies from diverse origins, brands, and price levels.
On the other hand, you should consider these following limitations:
Fierce competition: Low entry barrier leads to stiffer competition
The emergence of fake & low-quality products: This makes customers trust only in well-known brands, which is difficult for newly-established stores
Storage and handling: Skincare products are often liquids, creams, gels, and other non-solids. Therefore, it requires sellers to have basic knowledge of each product to store and handle appropriately.
Where and How to sell skincare products
There are, indeed, many business-launch options for those who want to sell skincare items. In addition to running a traditional retail store carrying skincare products, you can sell through other channels.
In this part, we will go through different channels where you can sell skincare products. In each channel, operating steps, tips, as well as analysis of advantages and disadvantages, will be mentioned.
So, let's explore!
Launch an e-commerce website
Perhaps one of the quickest and easiest methods to sell skincare products is through an e-commerce website. Before you set up your website and get into the nitty-gritty of building your brand, we want to show you the 3 most popular ways to set up an e-commerce website.
Let's start with the simplest option: a website builder. This is considered an "all-inclusive" package, so to make it understandable: a single company provides the template (design), editor, domain name, hosting, email address, and support.
Using website builder software is an excellent choice for small and startup business owners with a limited budget, skill, and time constraints.
Option 2: Use Shopify
Although Shopify is considered one of the website builders, this platform is so useful and outstanding that we decide to make it one separate choice.
Shopify is one of the most popular and must-try platforms to build a website. Shopify is the easiest and simplest way to establish your online store. Many people suppose that it takes a lot of time and effort to deal with this platform; however, everything has much changed recently.
Just a few clicks, your online skincare store will easily appear and look perfect within 10 minutes on Shopify. So, you don't need to worry about complicated steps and difficult-to-understand guides anymore!
Both option 1 and 2 share the same below advantages and disadvantages
Pros:
It's easy to use
No coding and design skills are required
Updates and security concerns are handled by the website builder
Premade design templates for you to adapt as you like
Cons:
It isn't flexible as you're dependent on the provider
Lack of customization
Not suitable for complicated projects.
Option 3: Use a Content Management System (CMS)
Content management system (CMS) is a software application (commonly web-based) that is used to manage the creation and modification of digital content. CMS is also used to build a website without needing coding knowledge, or the help of a webmaster.
Pros:
Quick development and deployment time
Simple and easy to use interfaces
A wide variety of premade templates to choose from
Great for multi-language websites
Cons:
It can have additional costs for the plugins
No personal technical support
Without frequent maintenance and updates, it can lead to serious security problems
Option 4: Code a website yourself (or hire someone to do it)
This option is for those who need total control over their e-commerce website. By coding a website on your own, you need a lot of patience, and it is usually overwhelming (and frustrating, too!).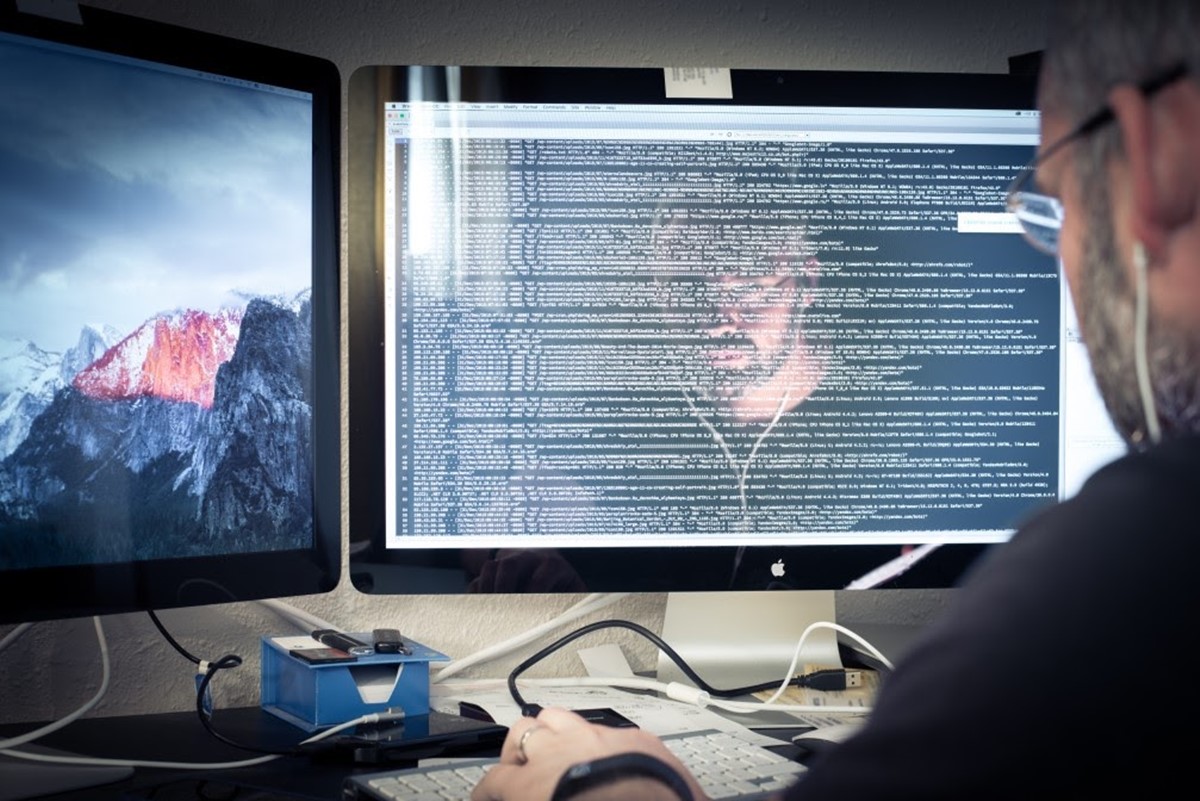 Pros:
Cost-friendly hosting
Maximum flexibility
No additional expense
Your code is less prone to attack by hackers
Cons:
It requires a lot of study and implementation time
The learning curve is steep
It's hard to calculate costs
Learn more:
So, you can choose an appropriate option to launch your skincare product website, depending on your budget and business strategy. Whatever option you choose, setting up an e-commerce website will give you the most control and highest profit margins.
Contact desired retailers
No matter if you sell your skincare products to brick-and-mortar or online retailers, contacting desired retailers is a fantastic way to boost your revenue, create brand awareness, and build a strong network.
Hence, we crafted this handy 5-step guide on how to find and contact retailers for your skincare products.
#1: Target retailers to sell your products
Do your research. Ask some questions such as:
Who is your target customer?
Where do they usually buy skincare products?
What region are you looking to sell first?
Which stores meet all your requirements?
Where do you envision your products stocked on their shelves?
#2: Make the pitch in person
Of course, you can send them a private message or an email, but it's better to try the old-school way. Try to arrange an appointment with the retail owner, even via Google Hangouts Meet or Zoom video chat.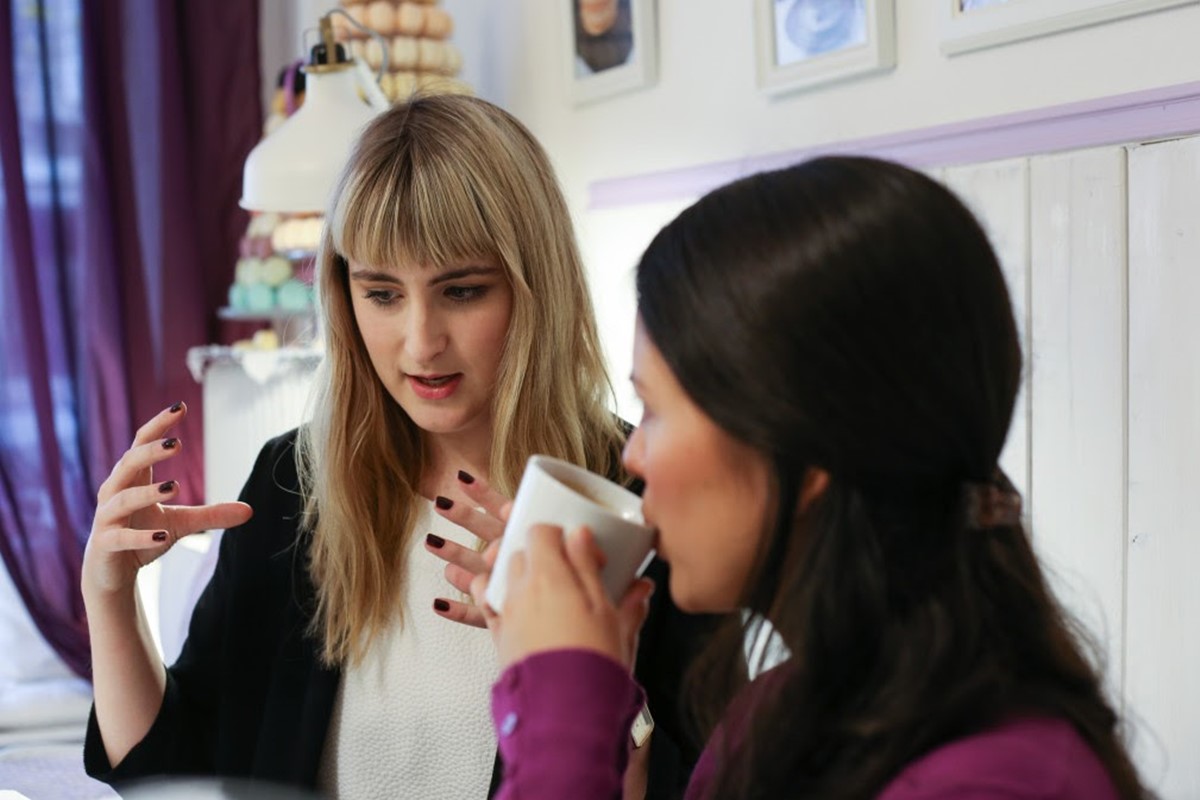 This is where persuasion power comes into play, which will leave a long-lasting impact. Don't make selling your skincare products the main agenda of the talk, think of it as an opportunity to pitch your products, get appropriate feedback, and get acknowledged in the market.
#3: Solidify your terms
Not only do you have to impress the store retailer, but you also protect your own financial interests. Make sure to lock down your terms and policies regarding:
Minimum orders
Payment terms and methods
Shipping methods
Exchanges and returns
Turnaround time (the amount of time a customer waits from order placed to delivery)
#4: Have a sell sheet
Retailers may need some time to consider bringing your skincare products into their stores. While they are making their own decisions, provide them a sell sheet.
A sell sheet contains essential information about your products, including:
Product images
Pricing information
Your competitive advantages
Customer and partner testimonials
Contact information
#5: Prioritize your packaging
This step is crucial for those who want to contact a brick-and-mortar retail store. Retailers will consider whether your products fit in their store, literally.
So, you should focus on the packaging to get the first impressions right and make retailers comfortable with your products. The key is making them catchy, so the high possibility that customers will stop and stare at for a while.
Pros:
Quick movement of your skincare products
Greater customer reach
More cash flows with larger orders
Brand awareness
Cons:
Requires a lot of time for communicating and managing with retail stores
Less control over branding
Cuts your margins in half
Sell through social media
Nowadays, social media is not only used to connect with your friends and family, but it also becomes a profitable place for businesses.
Read more:
Social Media Marketing: A Helpful Guide for Every Business
How to use FOMO in Social Media?
So, how can you sell your skincare products via social media channels?
#1. Discover which platforms your customers use most.
You can use different tracking tools to find out which social network has the highest conversion rate when users visit through a social link.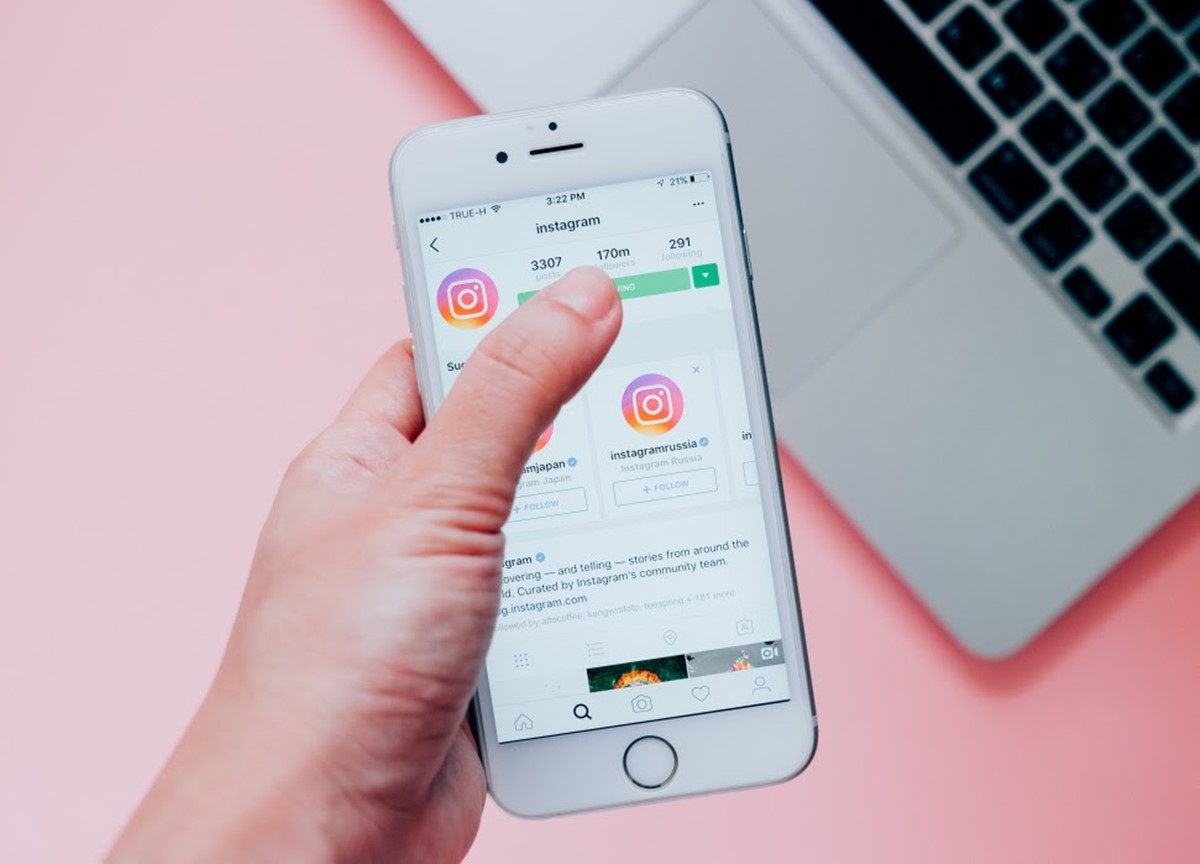 #2. Portray a consistent image.
Try to build your brand's persona through each Facebook and Instagram post with cohesive content, images, and hashtags.
#3. Be accessible.
Do your best to respond to all comments and feedback from customers immediately. Remaining active and responsive created the feeling of respect and attention to your followers.
Pros:
Greater potential customer reach
It costs nothing to create and maintain a social media account
It increases brand awareness
It helps keep an eye on your competitors
Cons:
Maintaining an interactive presence is time-intensive
Social media accounts are prone to security risks
Slow returns on investments
Sell through live events
Another popular place to sell skincare products is through live events. At trade shows, for instance, brands can seize opportunities with large audiences, such as distributors, retailers, and consumers. A brand should target specific events to participate and increase sales as appropriate.
So, when you bring your skincare products to a live event, or a tradeshow, be sure to:
#1. Choose the right venue.
It's important to research any place you're planning to sell ahead of time. Before you attend that event, choosing the right shows for your skincare products (i.e. beauty and personal care trade shows) will give you the best chance to maximize your profit.
#2. Draw customers with your display.
Make your booth and products stand out to attract prospective buyers. It would help a lot if you looked at these elements: catchy graphics, a simple & easy to remember headline, and an impressive brand logo.
#3. Engage first, then sell.
Nearly everyone loves a story. So, tell them one. Then, when they are engaged with your brand, it would be easier to turn lookers into buyers.
Pros:
Gain brand awareness
Networking opportunities
Sales opportunities
Trendspotting and market research
Cons:
Cost to attend and exhibit
Leads aren't always qualified
Lots of competition
Find affiliates
Have you ever thought of starting your affiliate program, but you're still having trouble finding new affiliate partners to promote your skincare products?
If the answer is yes, we'll show you the best way to find and retain affiliate partners.
Learn more: How to add affiliate products to Shopify
#1. Write clear terms of your program.
Try to offer a clear and understandable commission structure and payout options.
#2. Make your affiliate programs more visible.
You can include a link to your affiliate program in the footer on your website. Affiliates tend to look there first when they find your affiliate program information.
#3. Connect with influencers and bloggers.
Start by having them test your products for free first. Once you've established a long-term relationship, introduce your affiliate program and ask them to publish comprehensive reviews.
#4. Offer high incentives for best-performing affiliates.
Reward your best-performing affiliates with higher commissions or special bonuses.
#5. Join affiliate communities.
Affiliate communities and forums give you the possibility to connect with potential partners in an inexpensive way.
8 best skincare products to sell
1. Facial Cleanser
Facial cleansers are products that help clean the skin by removing makeup, excess oil, dirt, and dead skin cells. They contain special ingredients that help unclog pores and prevent acne.
Most of the environmental impurities and cosmetic products that the skin comes in contact with are not water-soluble, so washing with water only is not enough to remove them. Many experts agree that it is crucial to cleanse the face twice daily. That's the reason why facial cleansers are indispensable products in the skincare process.
2. Skin Exfoliator
Exfoliation is an integral part of any skin care routine. Simply put, any product or device used to remove dead skin cells from the outermost surface of the skin is an exfoliator, which can then be classified as either physical or chemical.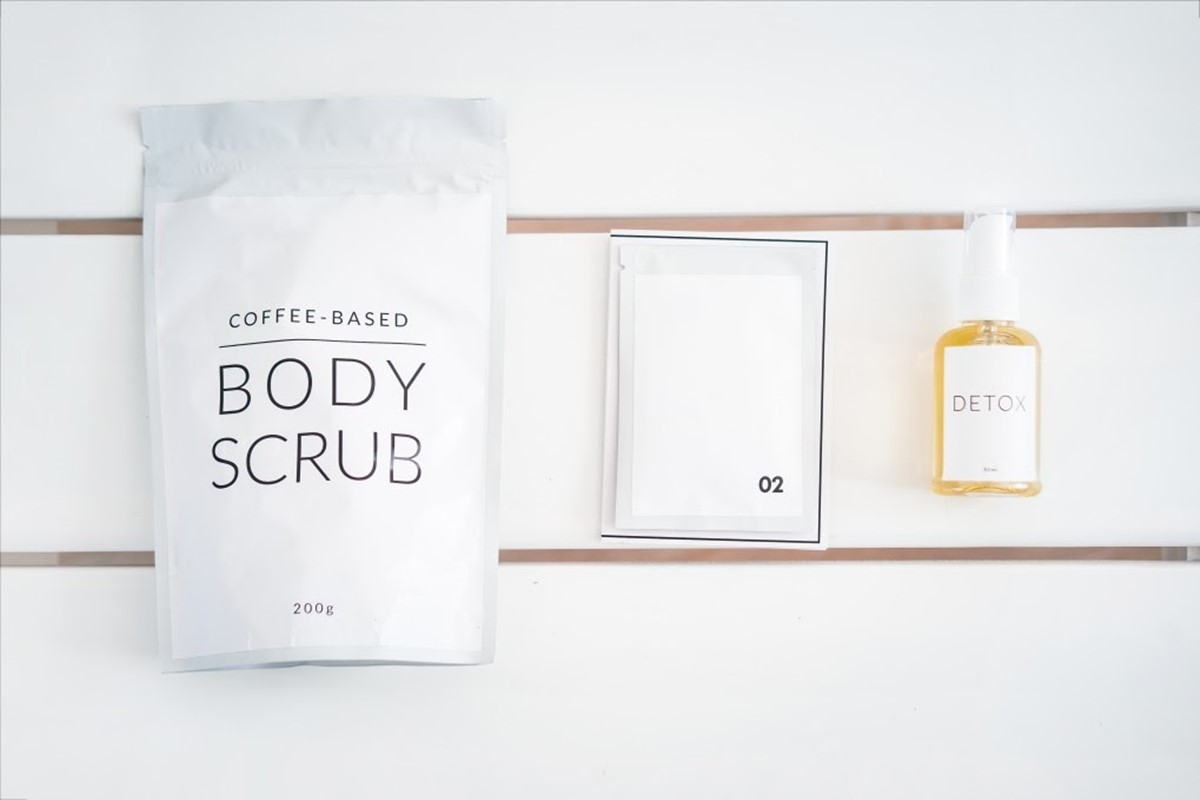 Skincare experts suggest that exfoliators are essential, and they should be used once or twice a week. So, the potential for this product type is limitless.
3. Vitamin C Serum
Vitamin C serum is a skincare product packed with vitamin C. It has the consistency of a liquid or gel, and is applied topically to the skin.
Vitamin C serum is a good choice to promote collagen and antioxidant levels, and protect the skin against UV-ray effects. It is elected as one of the best anti-aging products on the market, and the key to maintaining an even, smooth, and glowy complexion.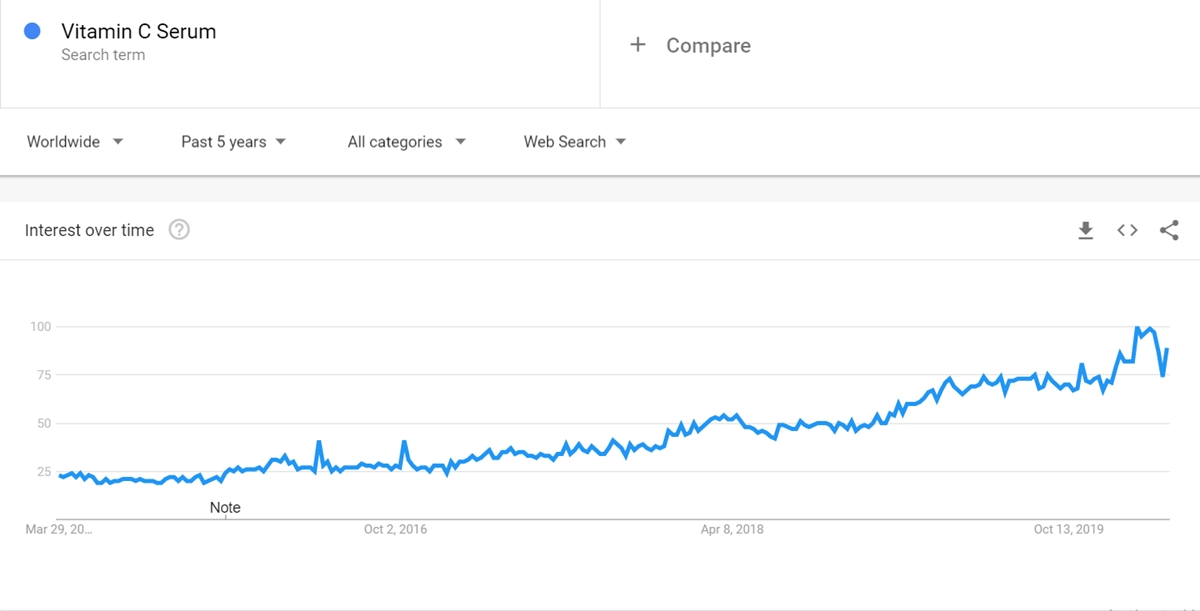 4. Daily Face Oil
Nutrient-filled face oils help to build a radiant layer for the skin. They can be very hydrating, which makes them especially useful for those with dry skin.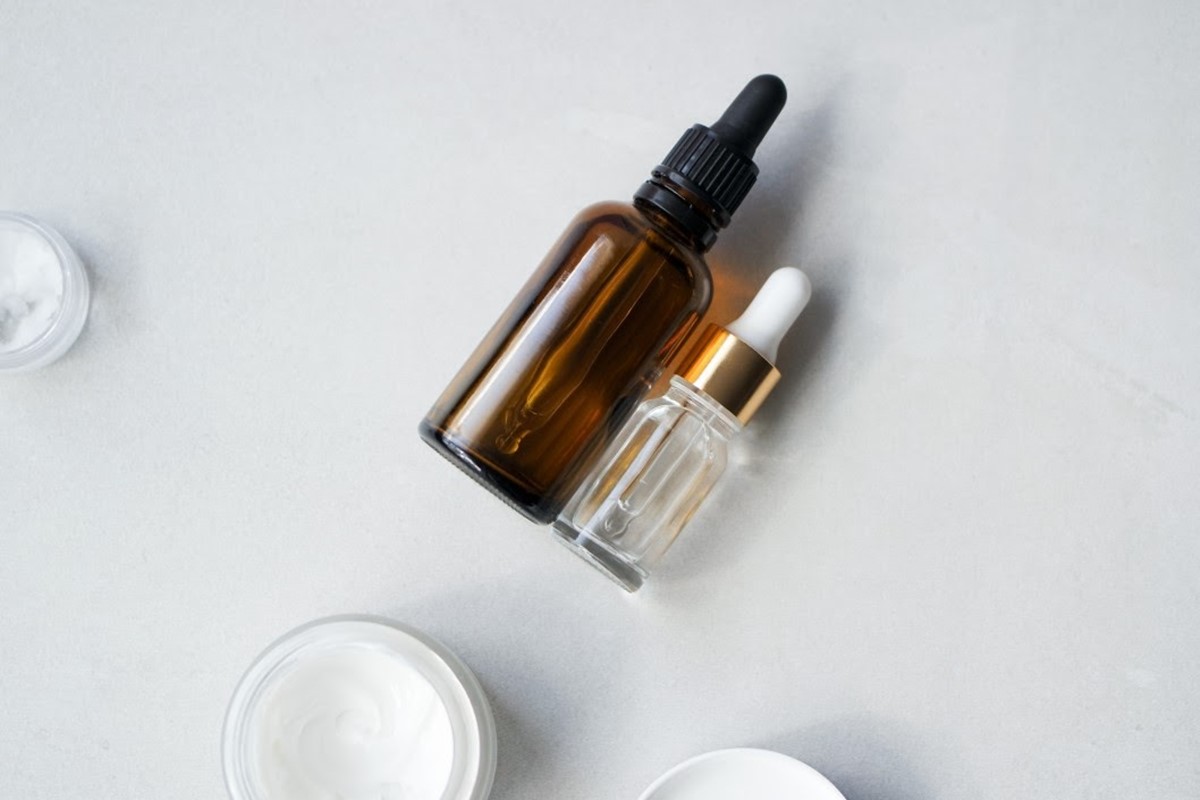 When applied as the last step of the skincare routine, facial oils can act as a barrier on the outer layer of the skin, which protects the skin from harmful pollutants. That's why a daily skincare routine can not be completed without the appearance of face oils.
5. Sunscreen
Sunscreens are essential for protecting the skin from UV damage. Besides, sunscreen products are very effective in reducing the risk of skin cancer, especially melanoma. This type of skin cancer is life-threatening for many women, particularly those in their 20s.
So, this is a great product that you can sell for a profit in the summer. If you are selling in countries where the temperature is so high, this item can perform very well.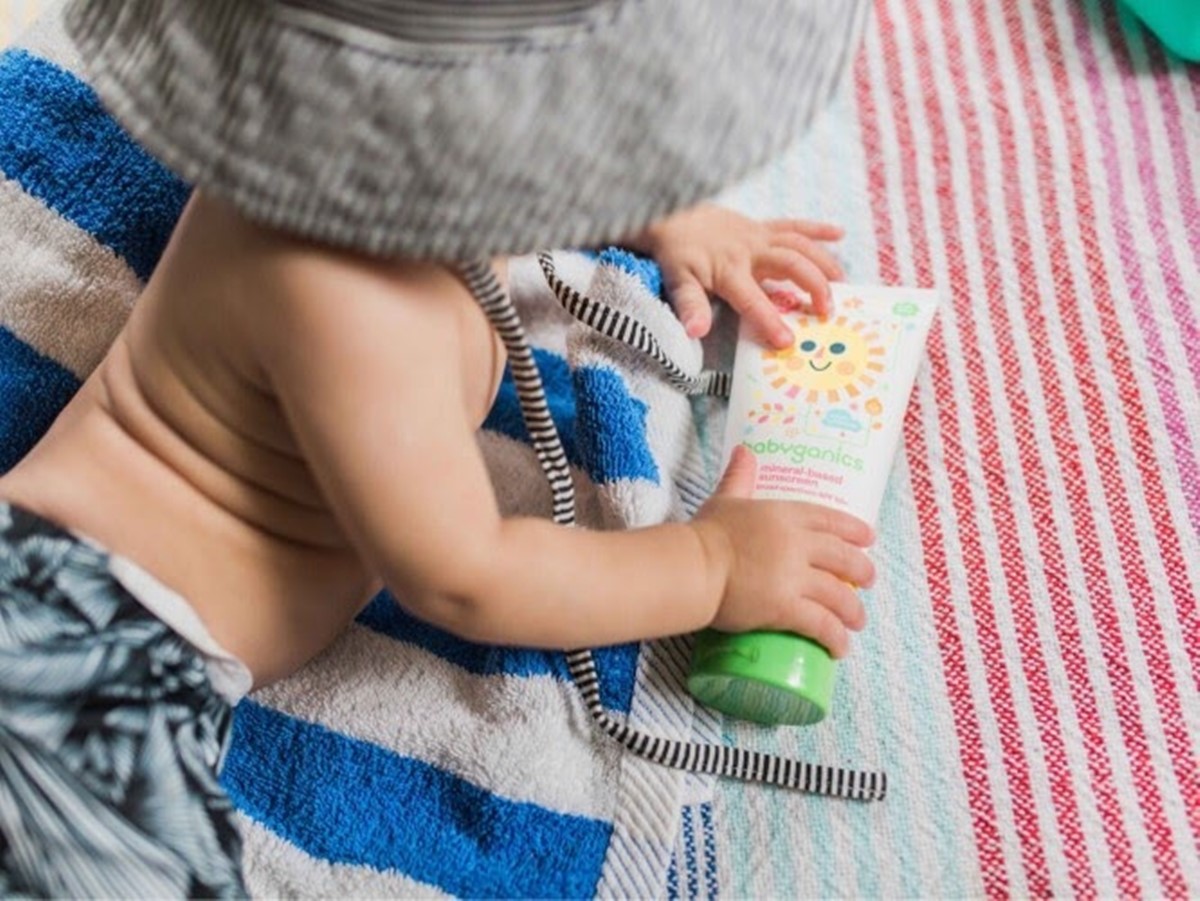 6. Moisturizer
To help keep the skin look younger and healthier, most dermatologists recommend using moisturizer products from head to toe. Moisturizers contain special ingredients to protect against the loss of moisture from the skin.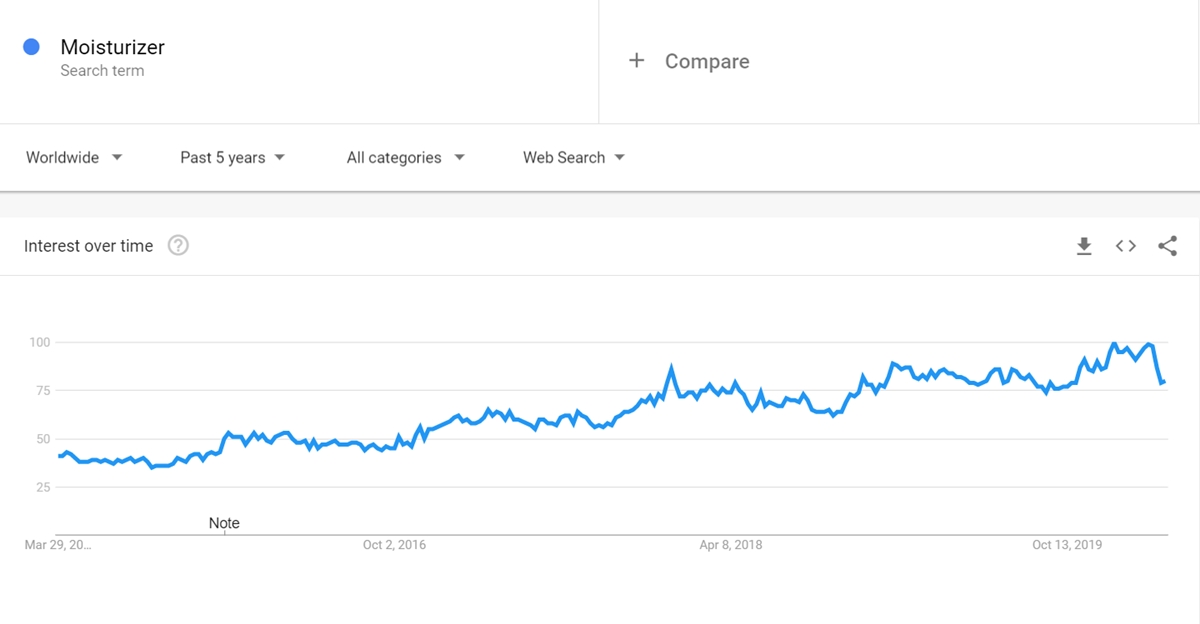 Moisturizer will be a best-selling skincare item in cold weather and low humidity, or even after hot showers, when the skin becomes dry and cracked.
7. Skin Toner
Skin toners are most necessary and helpful for people with oily or acne-prone skin, or for those who want extra cleansing after wearing makeup or other products such as sunscreen.
This product is regarded as the secret weapon to have healthy and clear skin. And it is worth being added to your selling list!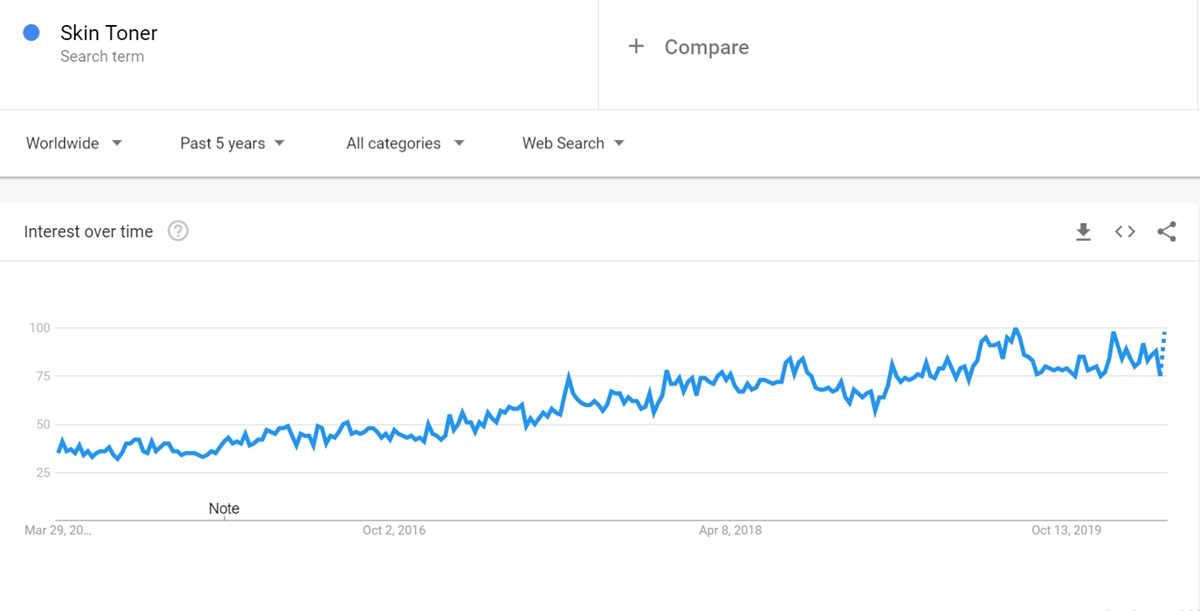 8. Face Mask
There are many different types of masks, ranging from hydrating to drying and even brightening, which makes them helpful for all types of skin. The process of applying a face mask is easy and simple, while it brings back a lot of immense benefits.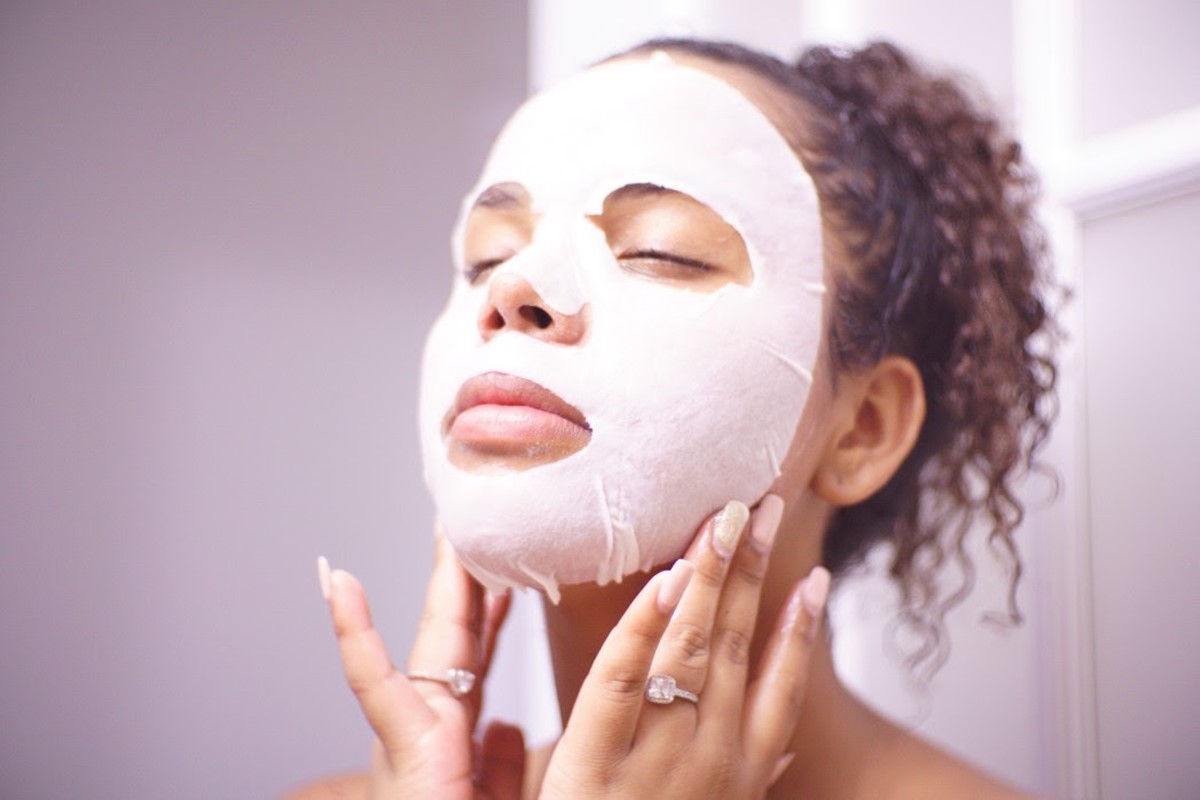 It is no wonder why face mask products are rising in popularity and becoming a hot-selling item in the cosmetics market.
5 tips to sell skincare products
Setting up and running any business can be stressful. A skincare business is quite different from other businesses, which can add an extra layer of complication.
So, to help you minimize your stress levels and gain more confidence before selling skincare products, we've listed here 5 following useful tips
1. Create your unique logo
A logo is one of the core aspects of promoting your skincare business as it gives you something to build your brand around.
Before launching your skincare business, think of having a uniquely designed logo. A logo design that helps you stand out from the crowd of your competitors is a plus point in the audiences' eyes. Your logo will speak a lot about your brand identity, values, message, and your professional approach to conducting your business.
Remember that your unique logo will appear everywhere on your advertisements and marketing plans. Therefore, create a memorable logo that is worthy of representing your company in this competitive market.
Related topic: Top 12+ Free Shopify Logo Maker
2. Make sure your products are safe
Ensure the skincare products you plan to sell have been through safety and stability/challenge tests in advance. You won't want to sell unsafe products to the public due to incorrect numbers of essential chemicals or not being adequately preserved.
Besides, as each country has its own set of legal requirements, it's essential to check the cosmetic regulations in the country in which you're selling your products.
3. Highlight your guarantee
Customers' fears play a decisive part in whether or not they would choose to buy. For most skincare products, people's biggest concern is, "Will it work?"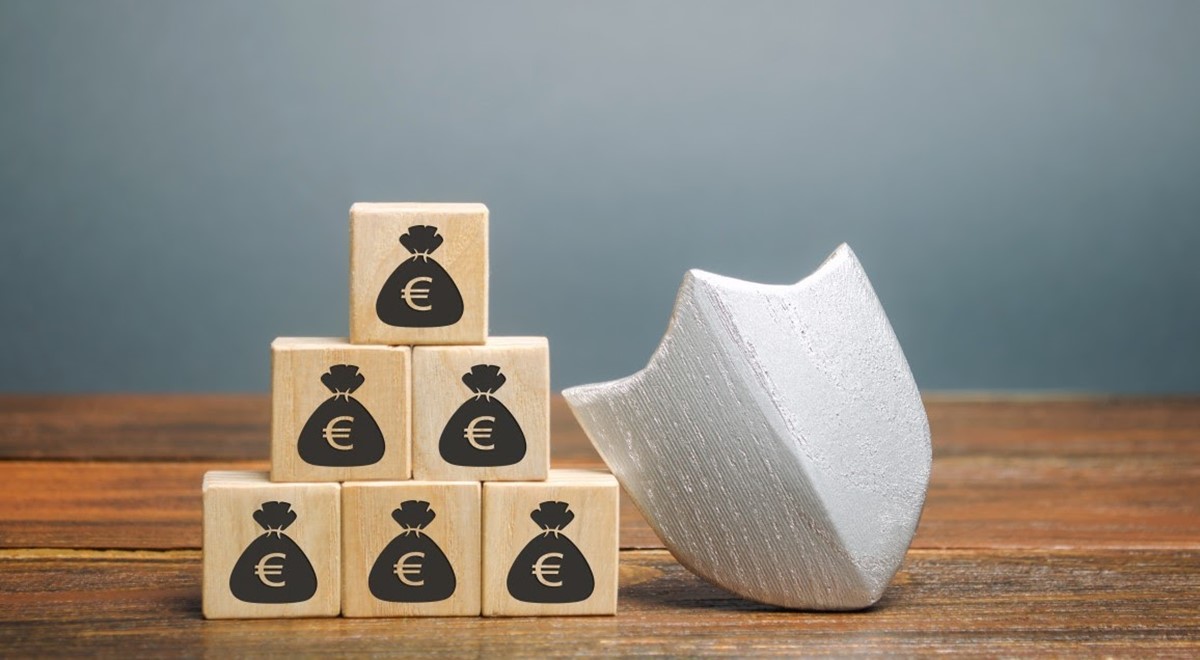 A simple way to address customer uncertainty is to offer a money-back guarantee. It should be placed on the website, on the products, and checkout pages.
4. Offer samples with orders
Consumers need to see products, touch them, and smell them. For this reason, offering samples is a very effective sales tool.
Not only will this help you increase the customer value by encouraging them to discover new products, but it also boosts the number of customers returning to your store.
5. Ask customers to review your products frequently
Many people, when being asked what nudged them to place a recent order, said that they decided to buy after reading reviews. Even seeing negative reviews is a proof-positive way to them, as the reviews are not fake, and could ultimately be trusted.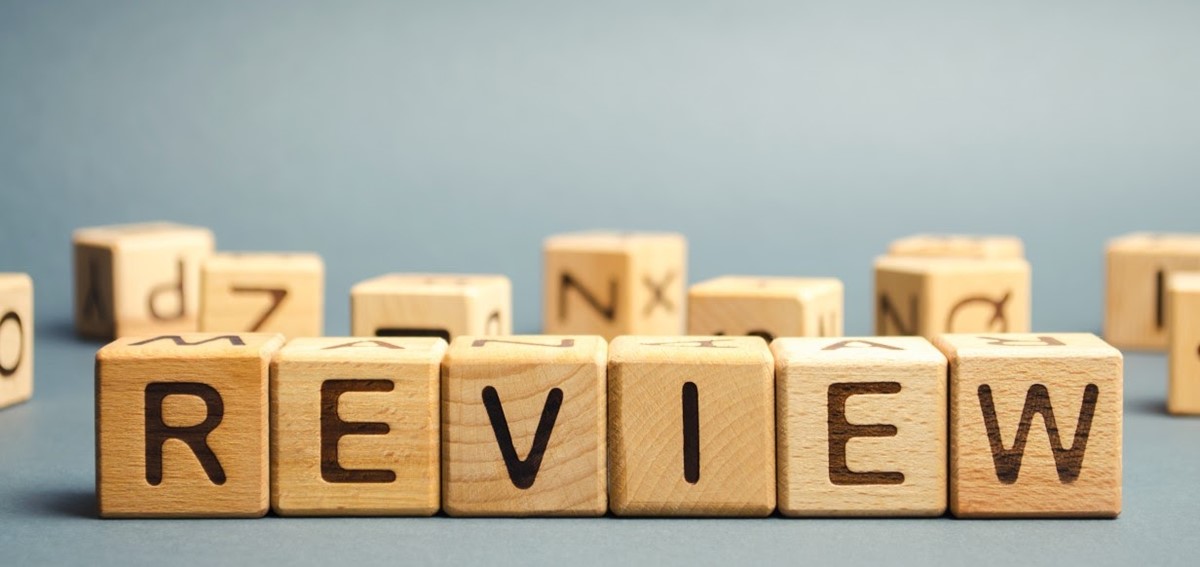 You can consider asking for your customers' reviews via email, Google Survey, and other review websites.
The bottom line
By now, you should have a much deeper understanding of how to sell skincare products. Besides, we've added some handy tips to help you start in the right way.
All you need now is a detailed and thorough preparation. It's vital to ensure that your business has competitive advantages, and customers can see you as a trusted brand in the cosmetics business.
Finally, you can let us know your ideas about selling skincare products in the comment box below, and we're always ready to discuss it with you!
---
Sam Nguyen is the CEO and founder of Avada Commerce, an e-commerce solution provider headquartered in Singapore. Sam aims to support more than a million online businesses to grow and develop.
New Posts
Stay in the know
Get special offers on the latest news from AVADA.