How to Become an Online Retailer?
Have you ever dreamed of running your own online store?
Do you hold grand visions of staying at home and working from your laptop while your e-commerce business rockets in sales?
No matter if this is your first time building a small business or you've been joining the game for a specific time, this guide will show you 10 fundamental steps to become a successful online retailer.
Let's dive right into it!
Here are 10-step guide to becoming an online retailer:
Step 1. Building a business plan
Would you open and run a brick and mortar business without a business plan? If not, you shouldn't attempt to start an online retail store without one either.
A business plan is essential for all businesses. Just like a home can not be built without blueprints or a movie made without a script, you don't start a dropshipping business without a robust and practical plan.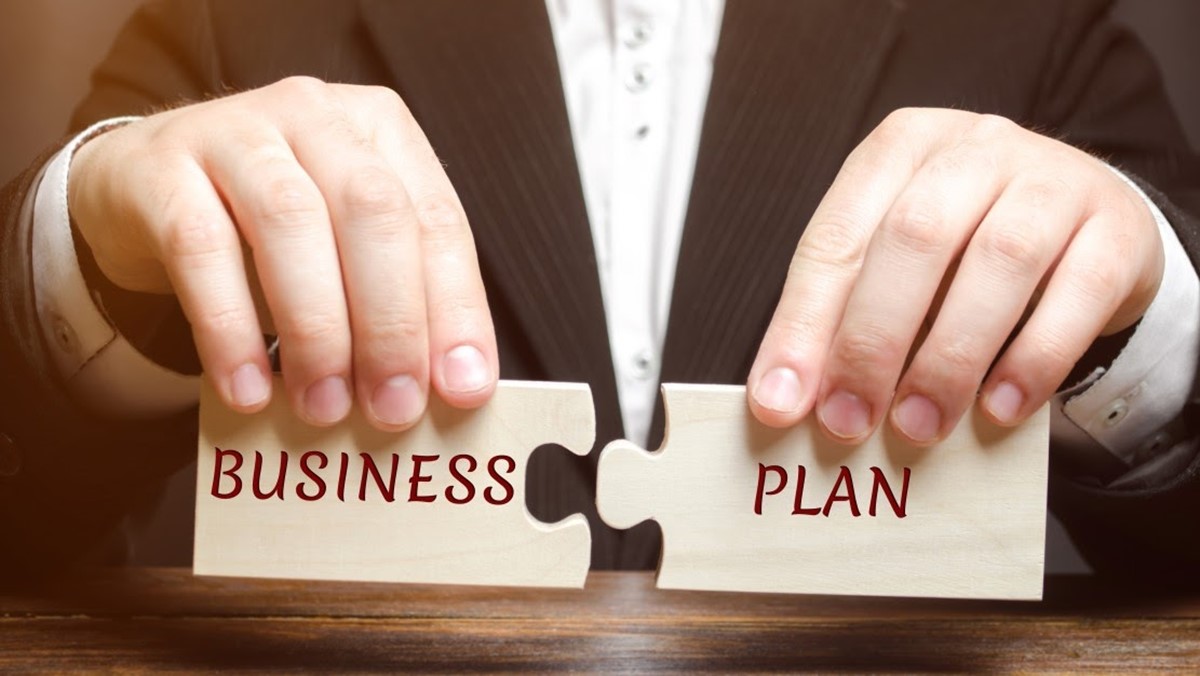 A business plan for an online store should establish a clear idea of how it will be used. Will it be used for internal audiences (business owners, staff, etc.) to review and manage the business efficiently? Or will it serve as a way to communicate with external audiences (investors, banks, alliances, customers, and so on)?
Besides, it should also include the approach that will be used for managing, financing, and marketing of the business. In any case, either review business or need funding, your audiences should know exactly what your online business will do, how you will locate your cash flow, and what your marketing and sales strategies look like.
So, there is a handful of things to keep in mind to help you write an effective business plan:
Define your customers: Once you can narrow down the groups of customers who are likely to purchase your products or services, you can save a lot of money on advertising. Moreover, you can tailor business strategies and the level of detail to fit them.
Have a clear goal: If you are planning to use self-funding, it is a good idea to mention how you will do that. On the other hand, if you want to attract investors, your business goal should appeal to them from the very first beginning.
Invest time in research: It would help a lot if you spent time on understanding who you're selling to, what the supply and demand source for your products, and who else in the market is selling the same products or services.
Keep the plan short and to the point: No matter who you're writing for, your business plan should be short, easy to read, and concise enough.
Remember that plenty of companies can achieve success without planning, but businesses that plan grow 30% faster than those that don't plan.
Step 2. Choosing products to sell
While your business plan probably lays out the general types of products you want to sell, this step entails a much more thorough and intensive list of your offerings.
Basically, your products can be anything that varies across different categories. You could choose a single product line or expand into multiple lines, depending on your budget and resources.
However, the very first thing when choosing products to sell is that you should know what problems your products can solve. You should ask yourself some questions. Why do consumers have to spend their money purchasing your product? What can actually help and drive their problems away? What can you do to bring benefits to the ones in need?
By answering those questions and getting into customers' shoes, you will have an idea of what you should sell and how you can do to sell them.
You can read this 5-Phase Process to Find Products to sell to know the way to find exactly what products you need to sell.
Step 3. Knowing your competitors
The very first and foremost rule of running any business is never saying that your business meets no competitors. As much as you may feel that your products are completely unique and doing well, there will be someone out there doing something similar to you.
So, being aware of your competitors is not enough, you must get to know them. You should understand their market share, list of products and services, pricing strategy, and how they attract customers.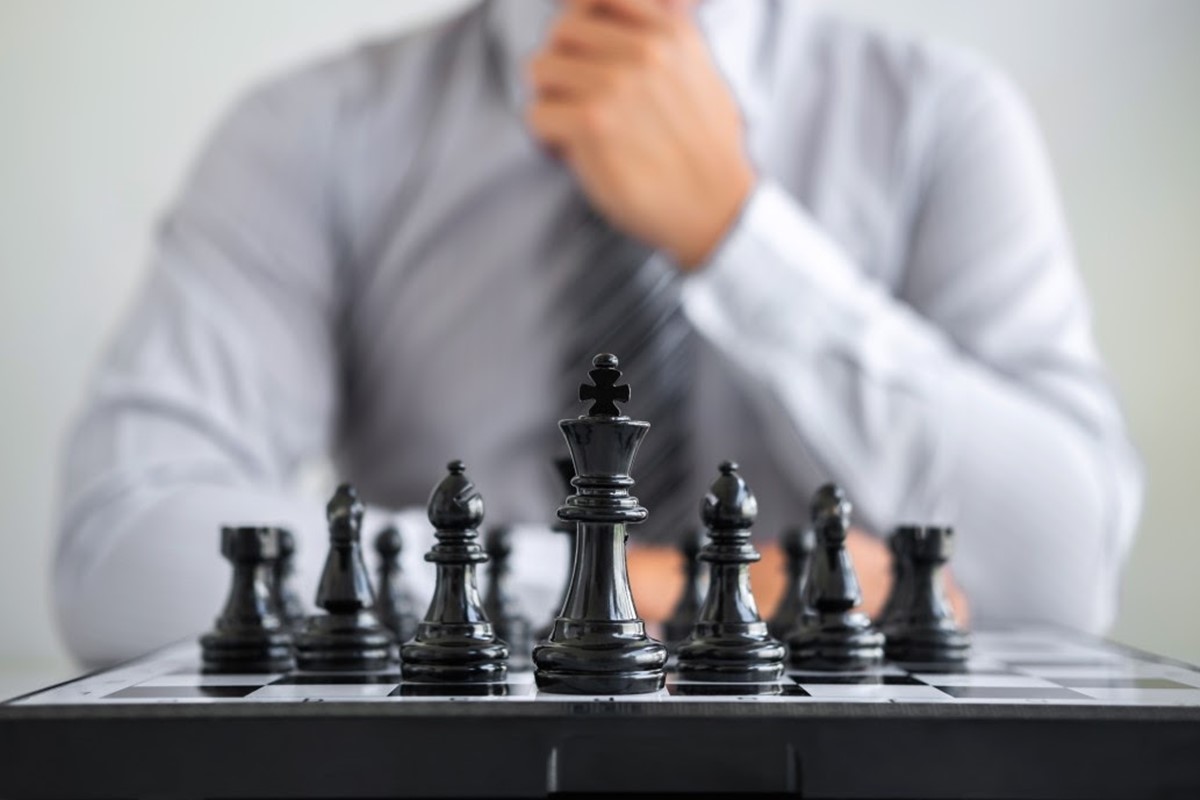 For example, you are about to run an online sneaker store, you are not simply in competition with other retailers. You're also competing with other large shoe brands and businesses that are creating footwear. By looking at your sneakers and evaluating its value proposition (feet protection, durability, athletic use, and design), you will realize the full scope of your competition.
You can do market research about your competitors, or hunt around on social media channels to update their latest changes. And then, you can adjust your business strategies if necessary.
Also, remember to review your competitors regularly. Markets are changing every minute, and so are your competitors. New businesses will jump in the game, and existing businesses will adapt to the evolving demands.
It is, therefore, important to treat competitor analysis as an ongoing task to be reviewed on a regular basis, which allows you always to stay ahead of the curve.
Step 4. Choosing between dropshipping or holding your own inventory
The next step in setting up an online retail business? Deciding whether you want to dropship or hold your own inventory!
For those who are still confused with dropshipping meaning, this guide will spend a sufficient room to explain. Dropshipping is a business model that operates without holding inventory. When an order comes in, retailers transfer the customer's order and shipping information to a third party, such as a wholesaler, manufacturer, or another retailer that then ships the product to the customer.
This kind of business has been operating well in recent times because it eliminates the need for a physical location, and requires little more than a laptop connected with the Internet.
Besides, carrying inventory is another choice. In this case, once a company receives an order, they export the required item(s) from their shelves, and ship them to the customer themselves. So, there is no third party involved as the customer receives their order directly from the online business that they've ordered from.
In this section, I'll run you through some pros and cons of both alternatives, so you can base on that to make an informed decision.
 

Dropshipping


Holding your own inventory


Advantages


- No need capital to purchase items
- Sell various products at nearly zero risk
- Low overhead costs


- Greater control over shipping options and customer
service
- Higher profit margins
- Lower risk of production shortages


Disadvantages


- Less control of order fulfillment and lead times
- Lower profit margins
- Poorer customer service


- Large initial investment (buying, storing, picking and
packing costs)
- Deterioration and obsolescence
- Shifts in market demand

Learn more:
Step 5. Registering your domain name
If your website is considered a house, a domain is your address. The address has a string of numbers such as, 12.345.6789, which is called an Internet Protocol address (IP address).
Further Reading: Top 7 IP Location Finder & IP Addresses Lookup Exactly
Computers use IP addresses to communicate; however, it's hard for people to remember and access easily. Hence, a domain that includes a string of letters is used for convenience.
A domain name is unique to your website, just like a fingerprint, and cannot be shared among websites. This is the URL (Unique Resource Locator) of your website's homepage.
For example, let's have a quick look at our website's address: avada.io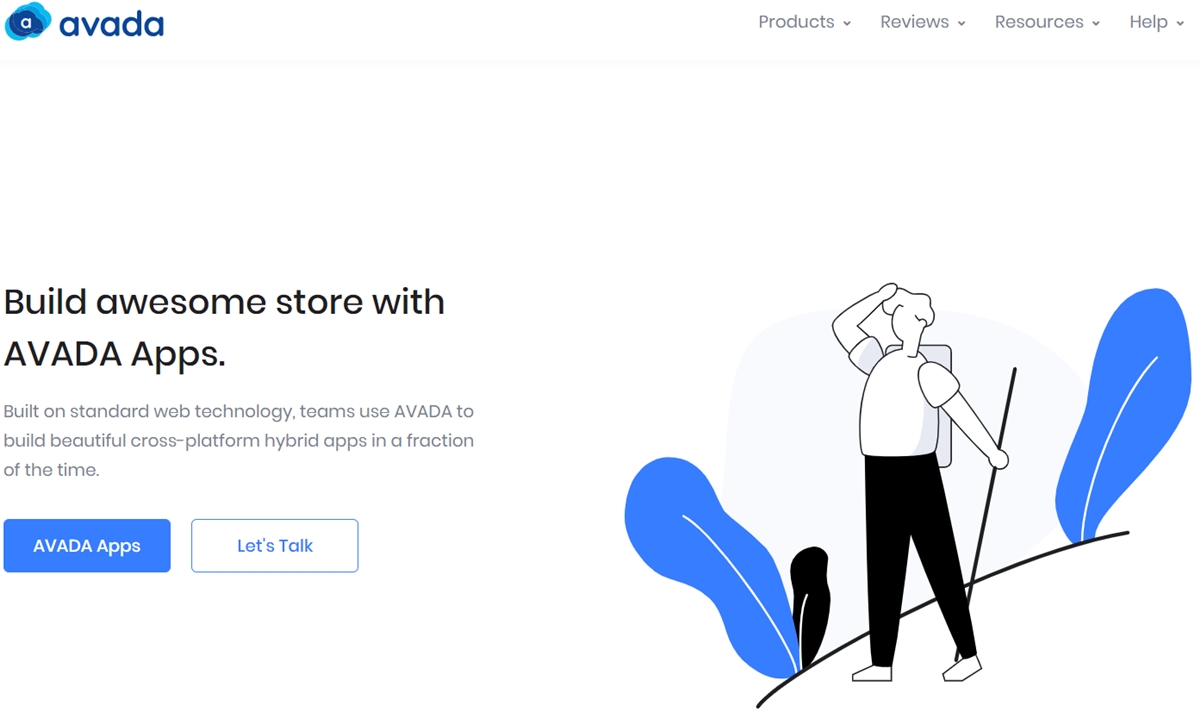 So, choosing the right domain name for your website is essential because a combination of simple spelling, SEO, and brand identity will lead to a higher chance of being located in search engine results.
Remember some tips while you choose your domain name:
Keep it short, simple, and memorable
Avoid numbers (e.g. fashionablesneakers123.com)
Avoid making it a full sentence (e.g. buyfashionsneakersinFlorida.com)
Avoid misspelled domain name
Avoid hyphenated domain
Besides, to build a website, you also need a web hosting account to store your website's files. An easy way to think about this is if the domain name is the address, then web hosting becomes the actual house that address points to.
When someone inserts your domain name in a browser, the domain name is translated into the IP address of the web hosting company's computer. This computer includes all your website's files, and it sends these files back to the users' browsers.
Thus, it's also crucial to make a note before selecting reliable web hosting:
The price of web hosting
Hosting security
Hosting reputation
Upgrade option
Customer service
Step 6: Learning online business laws
As a matter of fact, online business laws are quite similar to brick-and-mortar business regulations, but with their own special features and characteristics, considerations should be taken into.
Below are 3 strict regulations that your online retail business has to comply:
Privacy and security concerns
Online buyers are seriously concerned with privacy and security. Once they suspect that your online business is not 100% secure, they will not stick around.
That's the reason why e-commerce businesses must be responsible for keeping consumer information safe and out of reach from cybercriminals. The government emphasizes information security because it is not only good for businesses, but it also helps them avoid legal issues.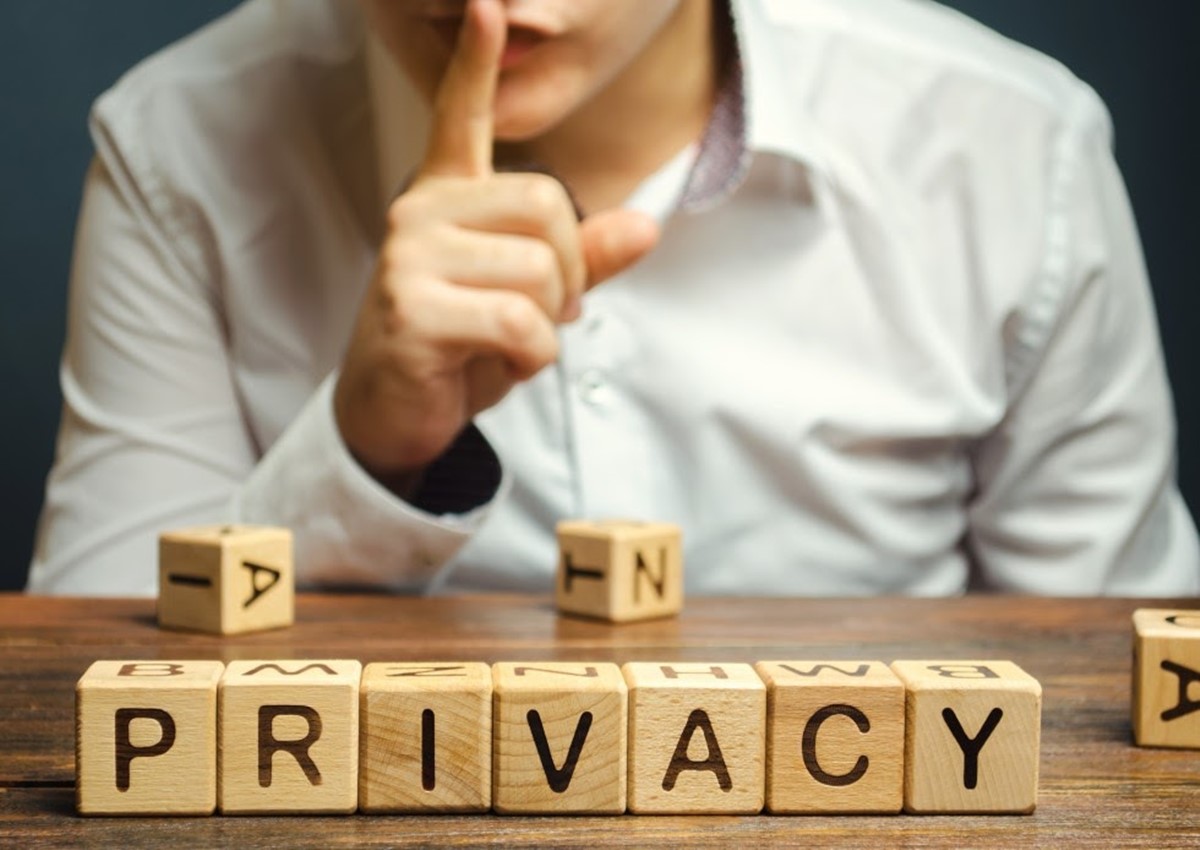 So, as an online retailer, you need to take the following pieces of customer information into account:
Credit card numbers
Personal contact information
Social security numbers

Account numbers

Copyrights, patents, and trademarks
Many people misunderstand the meaning of these words; however, while setting up an online business, you need to clearly differentiate to prevent any unwanted legal complications.
Copyrights: protect works of authorship, such as photos, songs, and videos
Patents: protect inventions, which must have some level of novelty and functionality
Trademarks: protect brands, logos, and company names that distinguish the source of the goods of one party from those of others
Depending on what products you plan to sell, you may or may not want to apply for one of these. However, you should check carefully to make sure you're not infringing on other copyrights, patents, and trademarks with your products and businesses.
For example, if you sell Tshirts with Avengers characters on them, you can run into trouble.
Most people are familiar with sales tax - the extra percentage that stores collect from customers. But if you sell your products online, it might be a little bit different.
If you are running an online business in the US, the basic rule for collecting sales tax from online sales is:
If your business has a physical presence (office, warehouse, inventory), or "nexus", you must collect online sales taxes from customers in that state
If not, you do not have to collect sales tax for online sales.
But remember, not every state has a sales tax, and the regulation changes day by day, so you should keep yourself updated on the latest laws!
Step 7. Creating your website
When it comes to starting up an e-commerce store, there are many platforms for you to choose from. You can choose Shopify, BigCommerce, or Wix, and so on.
The amazing thing about these websites is that they allow you to buy your own domain name, and provide you with the necessary tools and instruction to build your website from the ground up.
Learn more: BigCommerce vs. Shopify
You also need to choose an overall design for your website. This includes some elements such as the theme, headers, product categories, and more. It's better to include other sections like About Us, Contact Us, or a company blog to attract customers to your site.
Step 8. Launching, advertising, and marketing
It's finally time to get into the most interesting part: making sales. However, once your products and store are live, you can't just sit back and wait for people to come to buy from you. You have to do something to attract them. And, advertising and marketing are keys to growing traffic and generating sales.
Some common means of online marketing include:
Search Engine Optimization (SEO): SEO is an effective and long-term marketing strategy that is used to drive organic traffic to your online business site. Search engines, like Google, mostly base on the average amount of time users spend on a site to rank it. That's where content marketing and SEO come on - super high-quality content helps you rank, keep audiences stay longer and drive traffic to your store, which eventually increases sales.
Social media marketing: A lot of people are on social media channels every day, and your store should be too. Facebook, Instagram, or Twitter are amazing tools to help you show your presence, build closer relationships with your audience, and connect them easily.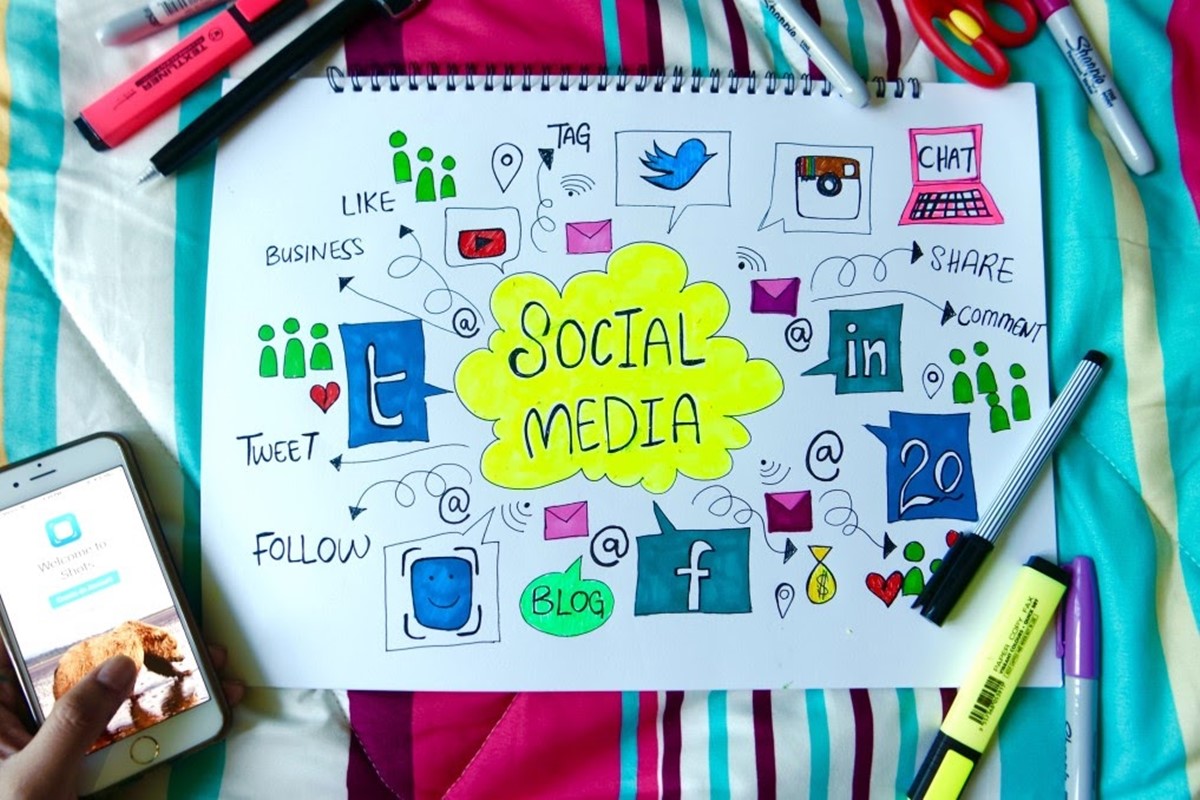 Email marketing: This strategy has been considered as one of the effective ways to approach the prospects, as well as re-engage with existing customers. 94%of Internet users use emails, and this number is enough to show how potential email marketing is.
Influencer marketing: Influencers are popular and usually famous people on social media platforms, who have a large number of followers as well as credibility among their followers. E-commerce merchants often pay an influencer a certain amount of money to promote their products on the influencer's channel. And this way works quite well!
Read more: 8 E-commerce marketing strategies to grow your business
Step 9. Learning from experts and successful online businesses
If you want to dream bigger and extend your online retail business, an effective way is effortlessly learning from experts and different successful online businesses.
By learning valuable experiences from first movers, you can:
Know the way they plan and operate their business
Dig deep their marketing strategies and management styles
Follow them and update the latest trends
Learn how they treat their customers
Avoid 'stupid' mistakes when running an online business
Guidance and directions are so important. We would say it short: there is a difference between operational and successful. So, manage your time wisely and learn from the experienced who already made it and are still doing it great!
Step 10. Giving it time
Any changes or tests you make for your online retail business may not show an immediate result over one night!
Savvy business owners should give it time, regularly reviewing the analytics to see whether it's working well and if it needs tweaking.
Every business starts at square one, so grow it up gradually and make purposeful steps towards your goals until you achieve your dream!
Conclusions
Congrats, you've made it all the way to the end of this guide, and you may have something in mind on how to become a successful online retailer.
Of course, setting up an online retail business is a challenging and tedious task, especially when you are just starting as an e-commerce entrepreneur. But don't worry, the more you learn and practice, the more confidence and experience you will get! The Internet has created so many great opportunities for everyone, so go ahead and take yours!
New Posts
Stay in the know
Get special offers on the latest news from AVADA.