TOP 10+ Most popular Content Management Systems (CMS) for eCommerce websites
In the digital age, any brand needs an online presence. Instead of building a website from scratch, using an eCommerce CMS would be a wise choice. An eCommerce CMS can be a downloadable platform like Magento or WooCommerce or a hosted solution such as Shopify or BigCommerce. In this article, we introduce the most popular CMSs to start your online business with.
What is a Content Management System (CMS)?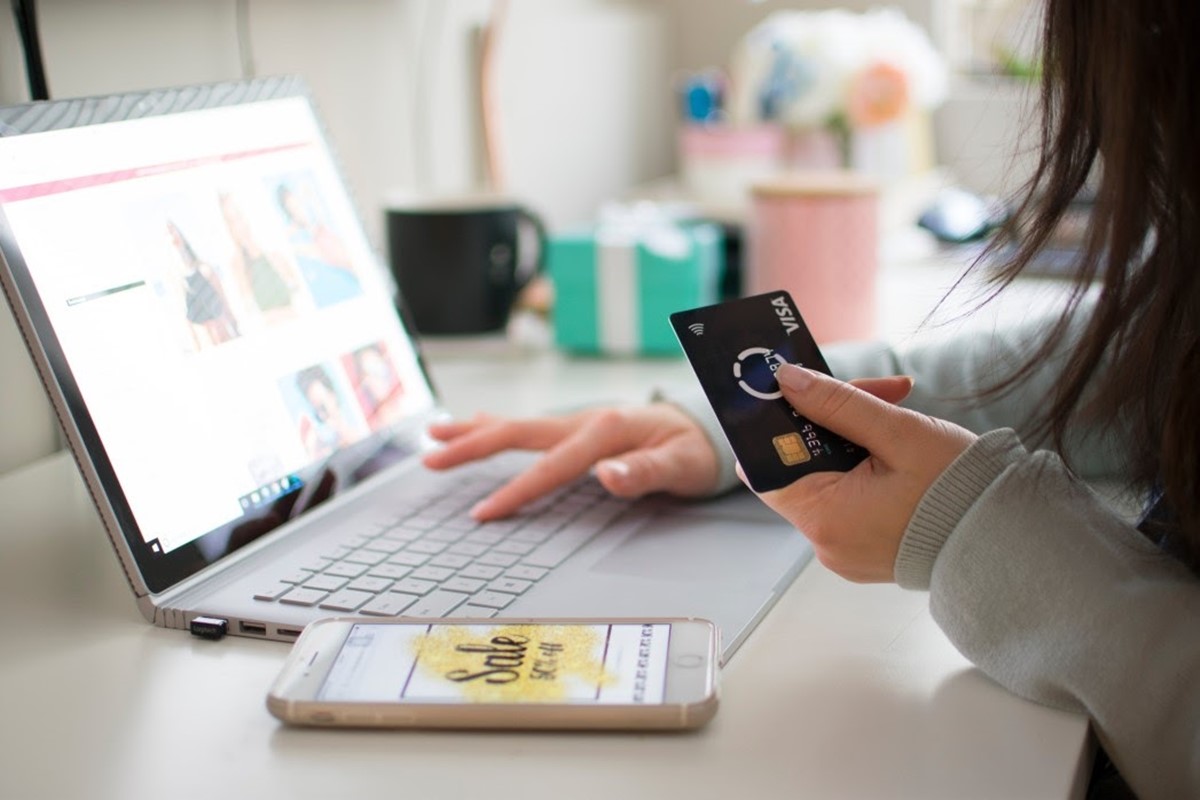 A content management system (CMS) is a software (most commonly web-based) with the primary functions of creating and managing digital content. A CMS offers an interface that allows you to build your website, generate and distribute digital material without needing to know technical knowledge, or the help of a developer. It will make your life much easier compare to something like a custom e-commerce solution, which not only requires a lot of coding, testing and fine-tuning, but also very expensive and time-consuming.
However, customizing the site layout and user experience still requires some further coding. Fortunately, most types of software offer extensions and themes which provide you with the adaptability of the CMS to suit your business needs.
In the term of eCommerce websites, the main contents on a management system are the products for sale. In other words, an eCommerce headless CMS is software that allows businesses to launch, host, and manage their online stores.
Therefore, it will come with some additional functionalities such as the ability to create promotion and discount code, an easy way to checkout and complete purchase, the ability to integrate with other programs, the ability to scale up, etc.
The main features of a CMS for an eCommerce website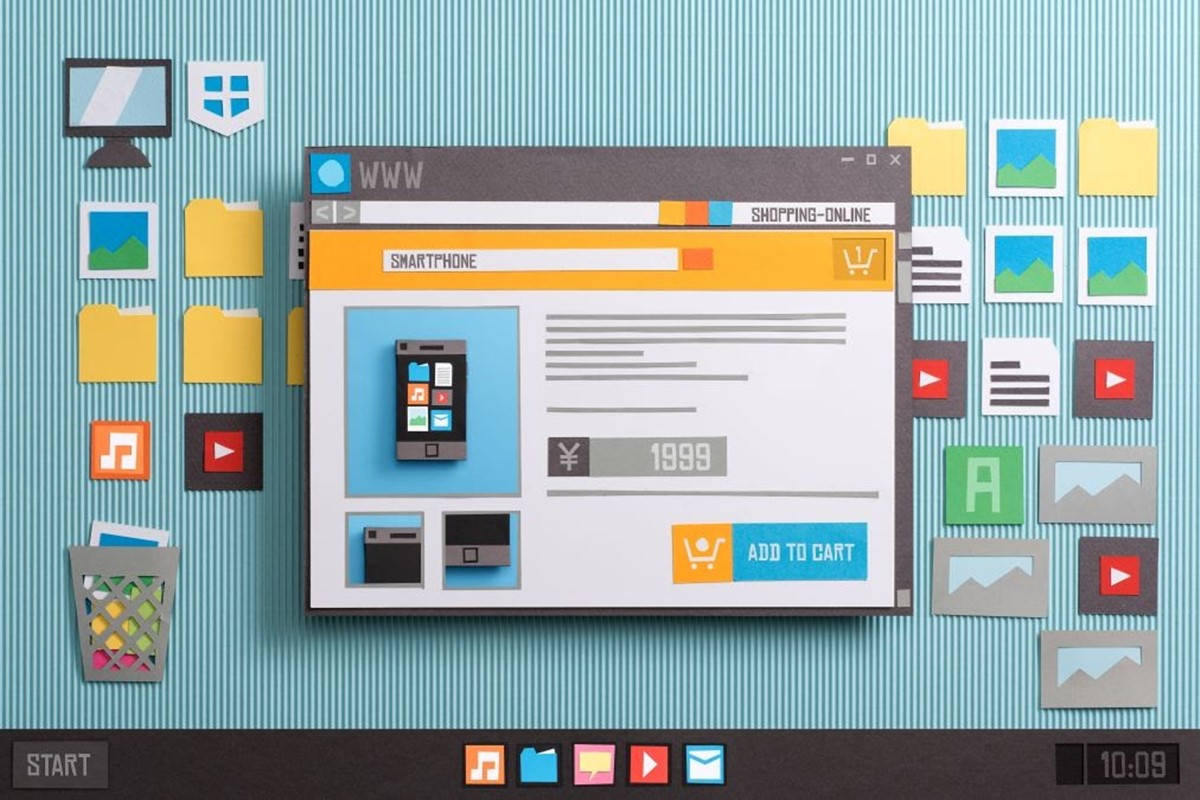 In this article, I will mention the primary features which eCommerce CMSs provide.
No need to code from scratch
First of all, the core purpose of CMS software is allowing users to focus on creating, organizing, and delivering content instead of struggling with coding.
A functional eCommerce CMS gives you the flexibility to generate, design, and manage content efficiently. For users who have no coding knowledge, it's essential that the CMS provides them with easy-to-use tools to control their sites.
SEO-friendly
Generating traffic to your online store is one of the most crucial tasks for any eCommerce business. If target customers cannot even find your website via Google search, you are likely to have a tough time in the severely competitive market. Thus, your CMS must have features to enable an SEO-friendly website.
Related Posts:
User and group functionality
In a business, there are many people who need access to your website content, from those who add product information to those who produce blog posts. A CMS makes it easy to manage roles and grant rights for all these users.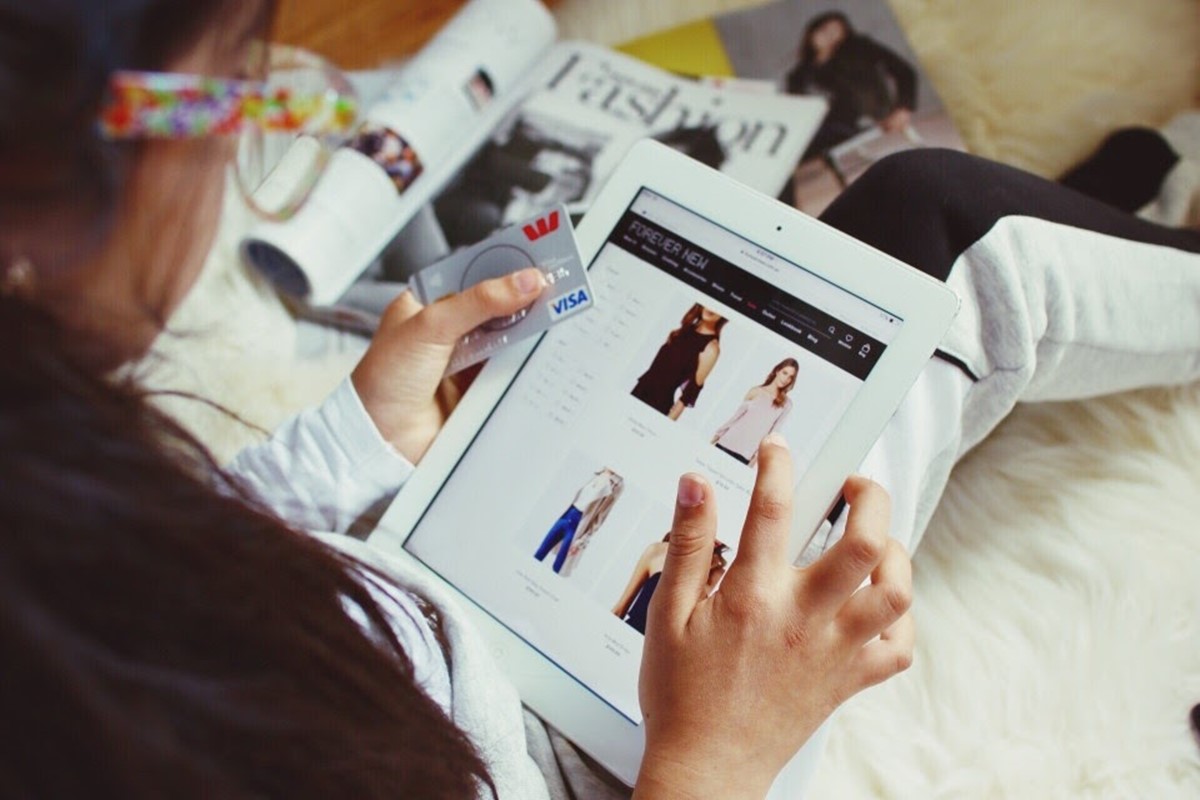 Customizable templates to optimize the user experience
In the digital age, the way your eCommerce website is designed and marketed plays a vital role in turning curious visitors into your customers. The layout of every single page on your eCommerce website contributes to the final sales conversion.
The design of your website should ensure customers' smooth experience when they browse your online store. Thankfully, many eCommerce CMS offer free or paid themes that allow you to modify the look of your store easily.
Modularity and extensibility
Different industries, different marketplaces require different processes. Therefore, store owners also need simple ways to get new features added to their sites. Most popular eCommerce CMSs provide a wide range of extensions or integration tools to satisfy this.
Mobile optimization and responsive design
By 2021, mobile Commerce is estimated to dominate eCommerce, accounting for 54% of total eCommerce sales. You should choose a CMS which empowers mobile optimization to help you achieve the highest conversions from customers using mobile devices.
The main advantages of a CMS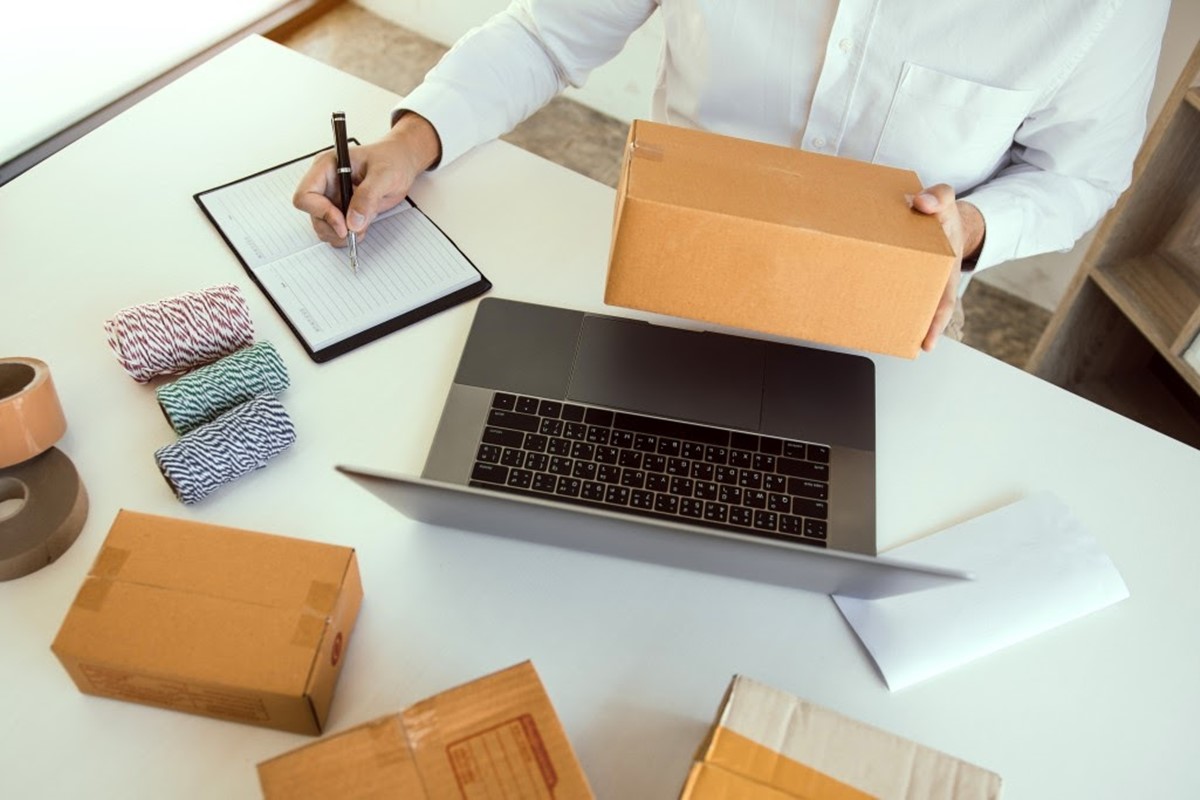 Lower costs
Using an already existing CMS usually costs less time and money than developing a new one. Many platforms are open-source and free. Others charge a monthly fee, which is relatively cheap.
Customization
Most eCommerce CMSs offer a certain level of customization. Open-source systems offer unlimited customizations as their code is in open access. If you have technical skills, you can customize it as you wish. Besides, closed source solutions also offer some customization options.
Evolution
The majority of CMSs are usually continuously developed so that they can solve existing problems and keep up to date in such a changing environment as the Internet. Furthermore, with a CMS with an active community, you can quickly get help from other knowledgeable people.
Most popular CMSs for eCommerce websites in detail:
Magento

Magento is an open-source eCommerce platform written in PHP. Officially launched in 2008, the system has proven to be a popular choice for online enterprises. Up to now, it powers more than 260,000 merchants, nearly 780,000 websites worldwide. Many big brands are using Magento, such as Coca Cola, Ford, FoxConnect, etc.
Magento has built a strong community of more than 360,000 developers,1150 partners. Furthermore, there is a large Magento Marketplace where a variety of extensions and themes are available to download.
Magento offers three products: Community, Enterprise (also known as Commerce), Enterprise Cloud Edition.
Therefore, it is able to support all business sizes. Small and medium enterprises should start with Magento Community, which is totally free. You only have to take a Magento hosting and add the domain name to begin. Meanwhile, the paid version, including Magento Enterprise and Enterprise Cloud Edition, which offers broad scalability flexibility as well as 24/7 support is suitable for more prominent firms.
You can get Demo Magento 2 or Download magento here!
Mageplaza is proud of being the Magento 2 Premier extension builder and one of the leading extension providers in the Magento Marketplace. Experience tons of Magento 2 extensions here.
Shopify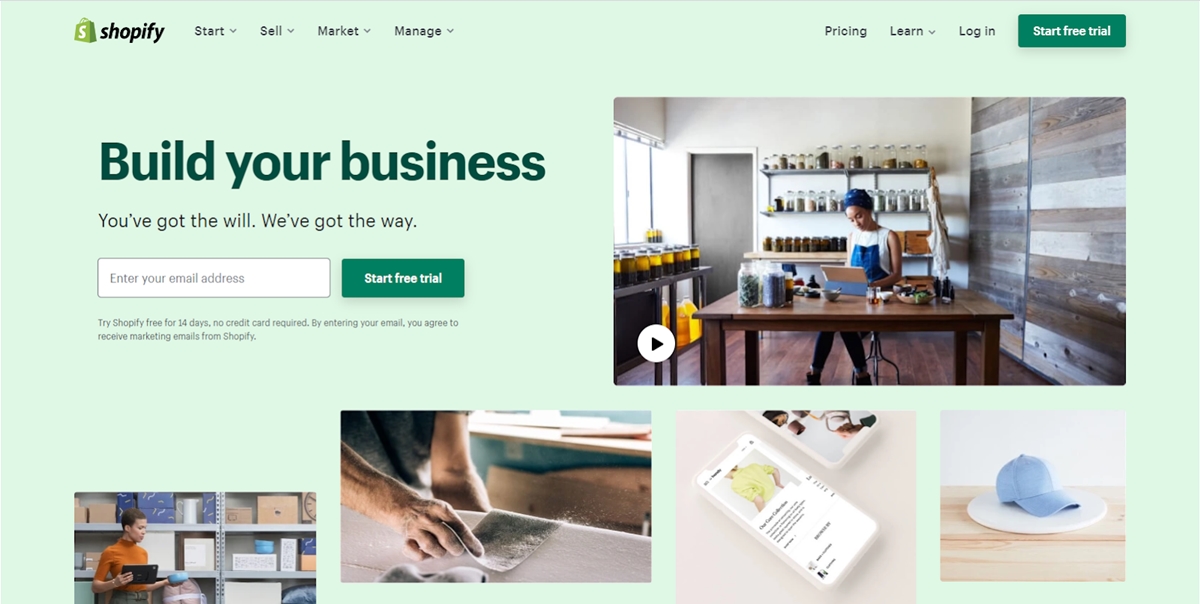 Shopify provides an out-of-the-box solution, which makes it easy to get started with your online business. In October 2019, Shopify reported that it surpassed one million merchants on the platform. It serves more than 218 million buyers, from 175 countries. Also, it has a long list of big clients to affirm its reputation, such as Bulletproof, Budweiser, Wateraid, etc.
Read more: Shopify Statistics & Figures 2020
Shopify is a hosted solution, so you do not have to worry about hosting, installing, or maintenance.
The platform offers more than 600 apps and 70 themes to make it fit your business.
Shopify offers three core pricing plans - Basic Shopify ($29/month), Shopify ($79/month), and Advanced Shopify ($299/month). The staff accounts will be respectively 2 (for Basic), 5 (for Shopify), and 15 (for Advanced).
If you have a team of more than 15 members, Shopify Plus is the way to go. The price of Shopify Plus is not visible. You have to contact Shopify Plus to discuss your business model first. The price tends to start approximately $2000/month.
WooCommerce

WooCommerce is an open-source plugin that allows you to run an online store on WordPress. At present, WooCommerce is considered as one of the most efficient solutions to begin an eCommerce store. With more than 3,8 million live websites and more than 80 million downloads, WooCommerce hosts more than 28% of all online stores.
The most highlight advantage of WooCommerce is that it is straightforward to install, set up, and run. Even a non-technical person can build an online store without much attempt.
WooCommerce itself is free. However, other things like domain name, hosting service, themes, plugins, and extensions, carry separate costs.
PrestaShop

PrestaShop is a free, open-source eCommerce CMS for online merchants. According to PrestaShop Usage Statistics, nearly 700,000 e-business websites, 300,000 e-commerce stores are running on PrestaShop technology.
PrestaShop offers readymade templates for eCommerce. It is effortless to set up your online store with PrestaShop. All you need to do is download the software then upload it to your host. The platform comes with a user-friendly interface that allows you to control your store with ease.
As an open-source project, PrestaShop has built an active community and welcomes every developer to contribute to the code. Also, you can get technical support from FAQs, online user guides, or forums.
Like other CMS platforms, business owners can customize and extend their online shop by using extensions and themes. PrestaShop is a considerable platform to create an online store and grow business.
OpenCart

OpenCart is a free, open-source eCommerce content management system that allows anyone to create an online presence of their business. OpenCart has powered more than 342,000 eCommerce entrepreneurs and 932,000 websites all over the world.
OpenCart is recognized as one of the most popular eCommerce CMS because of its simplicity, flexibility, and multi-functionality. The platform has a user-friendly interface that allows you a variety of tasks with a single admin panel. Also, OpenCart comes with more than 13,000 modules and themes to ensure its scalability. It offers multi-store, multi-language, multi-currency, multi-payment, and multi-shipping-method, which make it fit with any size of businesses.
OpenCart is a free platform. It also offers free community support with more than 110,000 registered-member-forum or paid commercial support with certified experts. The services vary from installation, configuration, consultation, etc.
VirtueMart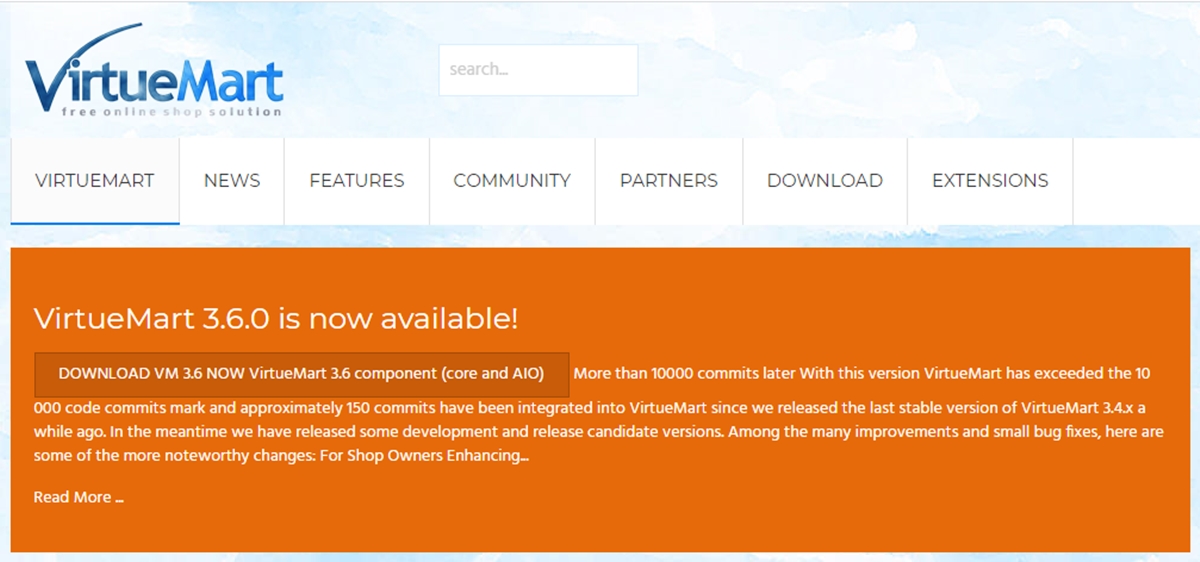 VirtueMart is a free open source eCommerce solution that must be used together with the Content Management System Joomla!. The system is best suited for low to medium traffic websites. About 300,000 websites are using VirtueMart.
VirtueMart does not offer any kind of hosting support. It requires a separate hosting package from another vendor.
The most significant advantage of VirtueMart is its simple installation process. Even beginners can install and set up without any difficulties. Like other eCommerce CMSs, with VirtueMart, you can also customize your online store by using various extensions.
osCommerce

osCommerce is a complete online store solution that works on any web server running PHP and MySQL. So far, more than 300,000 websites have been operating through the osCommerce platform. The platform is most often used by small and medium-sized enterprises that have 10-50 employees.
The Online Merchant solution comes with a front end and back end admin that can be configured and customized with over 7,700 add-ons.
Web store software is free to download. You just need around 5 minutes to set up your eCommerce site with osCommerce. With a simple download and installation process, anyone can start their online businesses with this eCommerce management system.
osCommerce has built a strong community of 347,276 store owners, developers, and service providers. The osCommerce community has uploaded over 9,064 free Add-Ons for everyone to use and customize their online store.
BigCommerce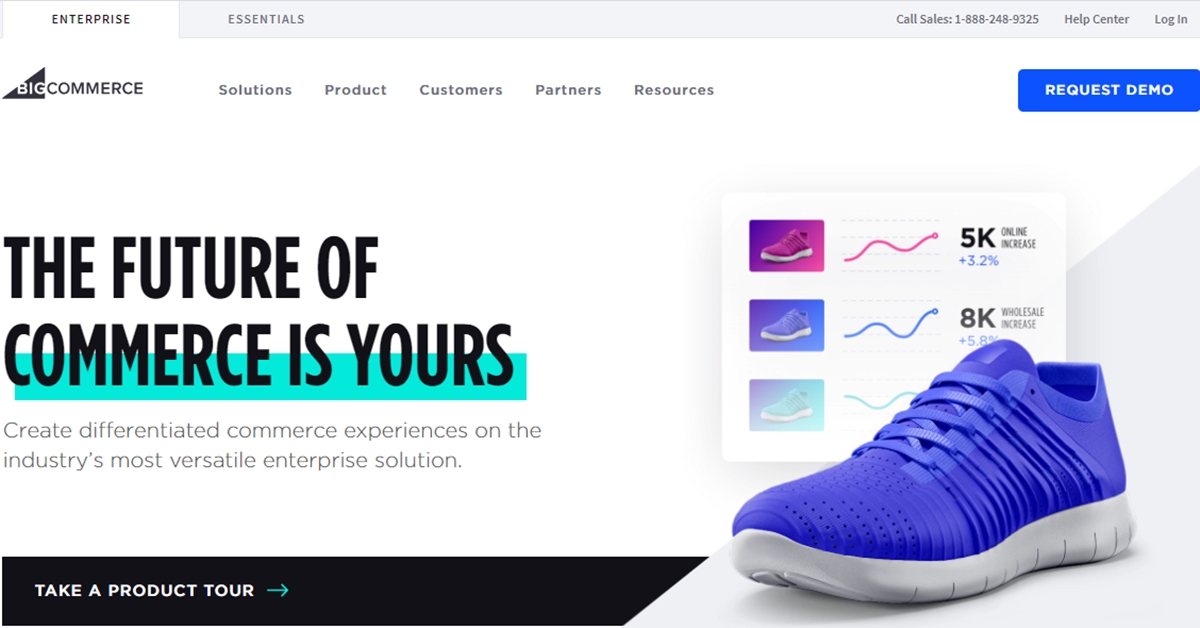 BigCommerce is a top eCommerce platform to start an online business. Like Shopify or Squarespace, it is a SaaS product, which means that it provides a paid and hosted eCommerce solution. More than 150,000 websites of online stores are operating on BigCommerce. Many famous brands such as Toyota, Kodak, Natori, and Martha Stewart have been BigCommerce's clients for years.
The platform comes with a wide range of customizable templates, including 12 free themes and around 130 paid themes, which allows you to design your online store without limitation. Furthermore, it provides an impressive number of built-in tools and features to support extreme scalability for e-stores. BigCommerce is most appropriate for large and fast-going enterprises.
BigCommerce offers four pricing plans ranging from $29.95-224.95 per month. The price of Enterprise plans depends on business requirements. It is claimed to be cheaper than the Shopify Plus price.
Squarespace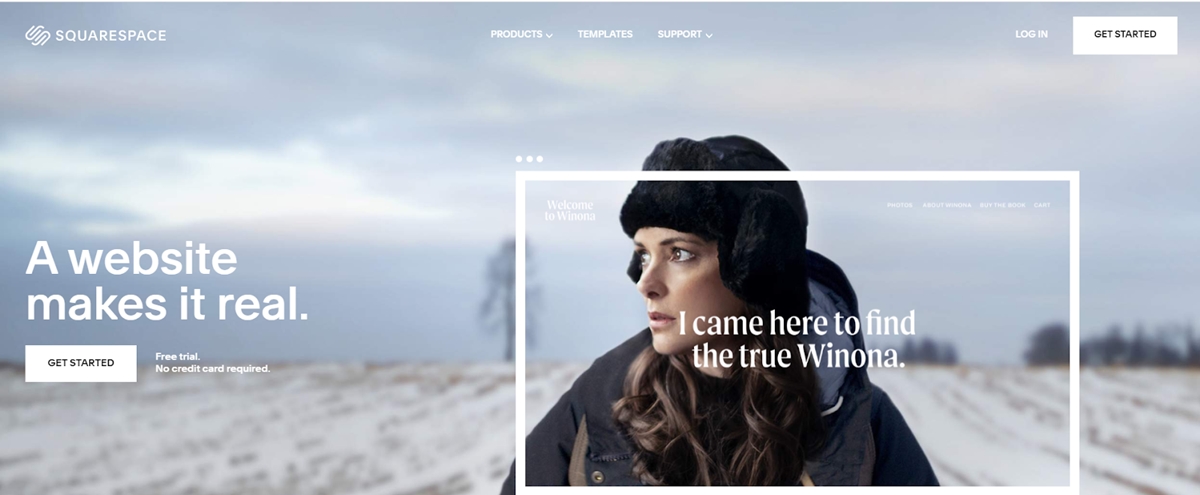 Squarespace is a content management system that provides software as a service (SaaS) for website building and hosting. Squarespace eCommerce is Squarespace's platform specifically for online stores. Among more than 3,600,000 websites powered by Squarespace, there are about 130,000 websites using SquareSpace Active Store.
The most outstanding feature of the Squarespace eCommerce platform is its design. If your top criteria when choosing an eCommerce platform is the design that lets your products shine, then Squarespace might be the right choice for you.
Squarespace eCommerce templates can satisfy a vast range of industries and products. Each online store template is fully customizable.
Squarespace offers a few different pricing plans. For an online business, the annual plans range from $26 to $40 per month.
Drupal Commerce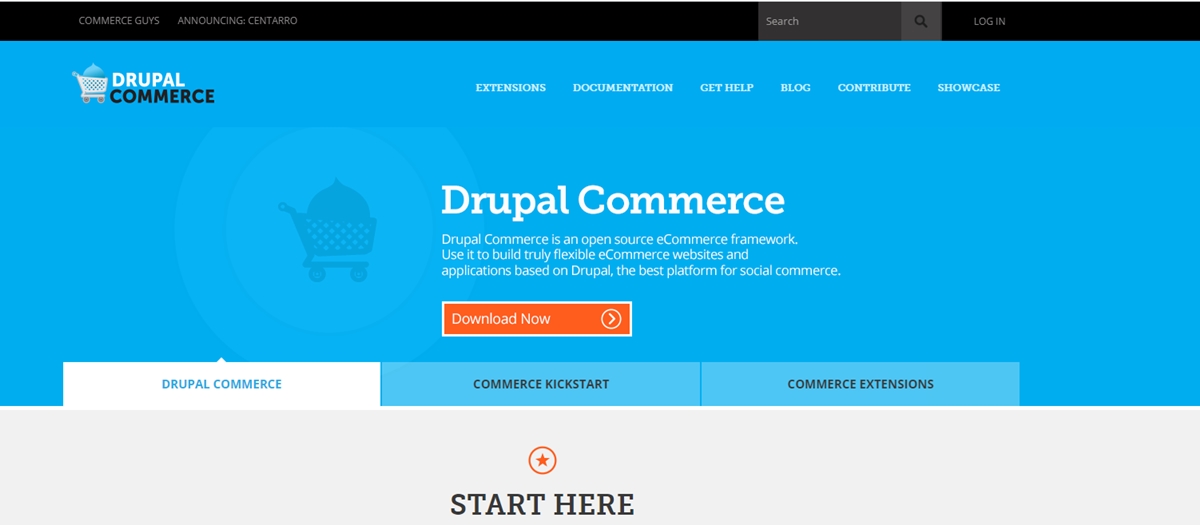 Drupal Commerce is a native eCommerce module powered by the Drupal Content Management System. There have been more than 37,000 online businesses, including some famous brands such as Fooda, Guerlain, and Lush, using Drupal Commerce.
Drupal Commerce is one of the most flexible eCommerce platforms. As it provides site builders with an eCommerce framework, you don't get any pre-built store when you first install. You have to set up, configure the store from scratch. As a result, the eCommerce platform offers you a 100% tailored solution for your online store.
Drupal Commerce is also highly extensible. There are several extensions available such as payment gateways, and marketing tools. With its APIs, it is ready for whatever integration with third-party systems. Choosing the most appropriate eCommerce site builder depends greatly on your budget, your technical know-how, how much and quickly your business grows as well
Conclusion
Choosing the most appropriate eCommerce site builder depends greatly on your budget, your technical know-how, how much and quickly your business grows as well. If you are going to create an online store, we hope that this article has helped you build a foundation then make your right decision.
---
Sam Nguyen is the CEO and founder of Avada Commerce, an e-commerce solution provider headquartered in Singapore. Sam aims to support more than a million online businesses to grow and develop.
New Posts
Stay in the know
Get special offers on the latest news from AVADA.