How many people using Shopify? Shopify Statistics & Figures in 2023
If you want to start an online business or you have already engaged in the eCommerce business, and you choose Shopify as a platform to sell your products, then you must sometimes wonder how many people using Shopify. You may know that it is one of the most popular eCommerce platforms, but you are vague about what the figure is exactly.
Therefore, in this writing, we are going to reveal to you the number of people using Shopify as well as Shopify Statistics and Figures 2020. Let's get started right now!
Exclusive Offer: Get Shopify 93 days for just $3 + The Online Store Starter Kit
Start a 3-day free trial, then get Shopify 3 months for $1/month plus the premium package designed especially for new Shopify merchants!
Start Free Trial
Related posts:
Shopify interesting facts 2020
Several key Shopify facts
First thing first, let's discover some quick statistics and figures:
Established by three Canadians in 2004, Shopify started from the bad online shopping experience with snowboarding equipment.
It has become one of the most dominant eCommerce platforms worldwide, accounting for nearly 20 percent of the market share.
It only goes after WooCommerce that possesses a quarter of market share and outranks many other opponents such as BigCommerce, Wix, Magento, and Weebly.
The use of Shopify does not require expertise, or in other words, the bar of entry is low for newbies.
Its flexibility and ease of use with multiple add-ons accessible can serve to customize the user experience.
There are more than 100 free and paid-for available Shopify themes.
A majority store owners can afford Shopify plans that begin at only $29 per month.
Shopify has a huge affiliate program, where affiliates can gain an average of $58 for each user who signs up for a paid plan.
In October 2018, Shopify launched its physical headquarter in Los Angeles.
October: Third-quarter 2020 financial results
Shopify initiated the Shopify Sustainability Fund, which performs at least $5 million annually to invest in fields like carbon sequestration, neutralizing its carbon footprint, sustainable packaging, and allowing its merchants and their customers to cooperate.
Shopify released Shopify Chat-the first native chat function that helps merchants to have real-time conversations with their visitors and create a more enjoyable customer experience.
Shopify Shipping adoption proceeded to grow, with roughly 44% of qualified merchants in the United States and Canada using Shopify Shipping in the period.
Shopify Capital issued $141.0 million in merchant cash advances and loans in the 2020's third quarter, an increment of 85% compared to $76.4 million issued in the 2018's third quarter. Shopify Capital has increased to roughly $768.9 million in cumulative cash advanced since its launch in April 2016, and about $166 million of which was unpaid on September 30, 2020.
After the end of our third quarter, Shopify accomplished the purchase of 6 River Systems, Inc., a chief provider of collaborative warehouse fulfillment solutions.
Global eCommerce market statistics
First of all, we are going to unveil what global eCommerce is exactly. Well, it is, indeed, selling commodities or services across geopolitical borders from a company's country of origin – usually described as its establishing or incorporating place. You can sell your goods or services into non-native markets through online sales and marketing activities. Cumulative data predicts a 276.9% rise in global eCommerce sales over the most-recently tracked period.
To commence selling to other countries, you may not need a global presence. More specifically, the requirement for various storefronts for each location or establishing international warehousing and fulfillment is unconditionally unnecessary. One of the easiest approaches to start experimenting with international markets is to put your time and effort in online or social media advertising in the global market. You should consider utilizing Google Ads, Product Listing Ads, Facebook, and Instagram via geographic targeting. Let's take Etsy-a successful store, as our illustrator. They aim to target more international customers by bringing in new languages to describe their items, like this: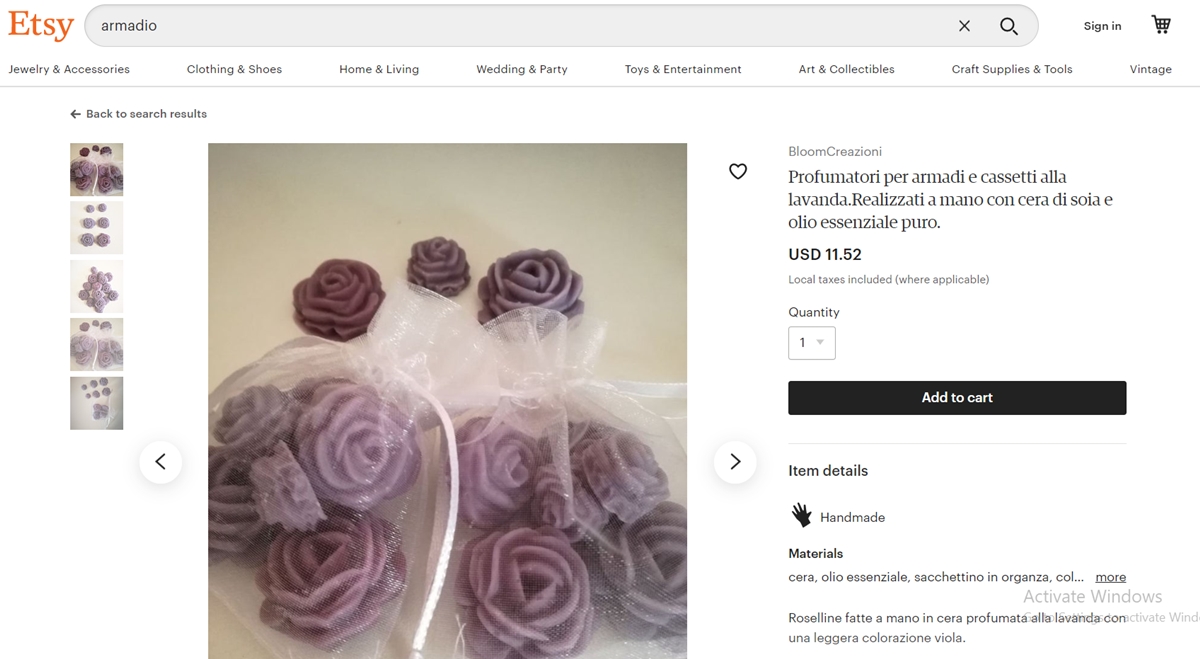 Since more and more online customers intend to look outside their country's frontiers for shopping, have you ever been curious about which country that dominates the eCommerce business on the planet? You can take a look at the map below:

As you can see from the map, China is the prominent country that yields the highest revenue, representing more than US$1,000,00 million, followed by the United States with over US$400,000 million.
Now, let's see each industry and how its revenue grows over an eight-year period from 2017 to 2024.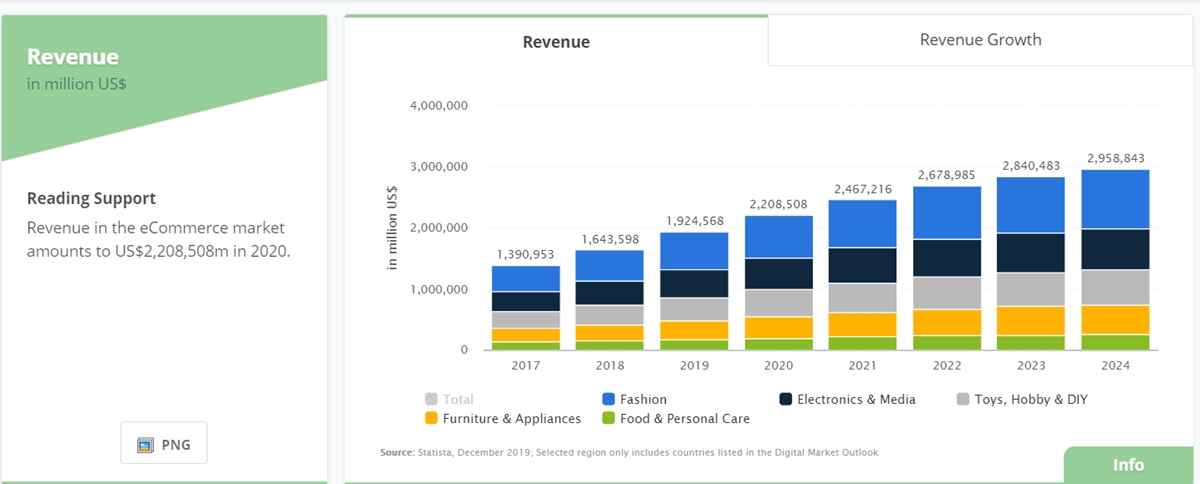 From the bar chart above, it is safe to conclude that Fashion is the dominant sector for the eCommerce market. The second sector is Electronics & Media. They also forecast the total revenue will experience a steady increase.
The bar chart below will show you the percentage of eCommerce users worldwide by five different age groups in the year 2020.
You can clearly see that the largest number of people engaging in eCommerce falls into the group of 25-34 years, representing nearly a quarter of the population. Meanwhile, the people that are 55-64 years old have the least usage of eCommerce platforms, accounting for only 7% of the total users.
It is also interesting to know that all over the world, male outnumbers female in using the eCommerce platform.

How many people using Shopify?
Shopify stores/merchants
In their third-quarter 2020 financial results, Shopify declared that it had exceeded one million merchants worldwide on the platform.
Shopify users
Shopify announced in October 2020 that on Shopify worldwide, and Shopify supports more than 600,000 businesses in about 175 countries with 1.4 million full-time jobs. Shopify reported earlier 1,000,000 active users on Shopify in April 2017. Predicated on the platform's 400,000 traders, it covers all business staff workers.
How many orders processed on Shopify
Shopify documented a sum of $135 billion in sales on the platform in October 2020. Disclosed in June 2020, Shopify's impressive figures were 218 million users on the platform in 2018; more than $100 billion in total product sales to present; $41.1 billion in overall platform sales to date.
Shopify Statistics and Figures (2020)
So far, we have discovered Shopify interesting facts 2020, global eCommerce market statistics, and the number of people using Shopify. Now, let's move on to the next part about Shopify Statistics and Figures in 2020.
Traffic statistics
First, the type of statistics that we will show you from the beginning is traffic statistics.
Numbers of orders
Shopify had their billionth order last year. It is noteworthy that purchases from merchants' stores coming from mobile devices versus desktop continued to climb, accounting for 71% of orders for the three months ended September 30, 2020, as compared to 77% and 67%, respectively, for the third quarter of 2018.
Visits
In Shopify visitor statistics that is accessible via website analytics tools, the marketplace has achieved more than 57 million visits over the last six months. Guests from the US are the dominant group on Shopify, representing almost a third of visits, not to mention other users with different devices other than desktop. The countries that follow are Brazil (7.54%), India (6.12%), the UK (5.01%), and Canada (3.64%).
Average visit time
Facebook users spend approximately 10 minutes on the site, whereas the updated Reddit statistics indicate that the site has the longest visits, i.e., 15 minutes and 10 seconds. The typical user of Shopify spends 3 minutes and 19 seconds surfing the stores. The average number of interactions in the store, which is inclusive of purchases, is 3.1 per visit, as demonstrated by Shopify stats.
Organic traffic
Organic traffic is the lifeblood of Search Engine Optimization (SEO) as well as one of the most important and highly convertible types of traffic. Organic traffic is any traffic that ends up on your website by browsing on a search engine like Google, Yahoo, Bing for a term or keyword, and then clicking on a link that directs straight to your website.
Organic traffic is the major type of traffic to Shopify. According to Shopify customer statistics for three years from 2017 to 2020, the following top five organic keywords are reasons behind the important role of organic traffic:
"Shopify" (40.92% of traffic)
"Shopify login" (5.45%)
"Logo generator" (1.16%)
"Shopify apps" (0.83%)
"Shopify themes" (0.74%) The rest of the traffic comes from paid keywords.
Conversion rate
The average conversion rate reported by Shopify is not even close to what happened to the platform's small merchants. Then what will be a cool Shopify conversion rate?
A conversion rate of 1.75% is considered the norm, though larger stores can hope for a 2% conversion rate. In reality, there are exceptional cases, for instance, some companies are having incredibly great performance, and their conversion rates can be up to 10% to 12%.
Bounce rate
As shown in the preceding statistics, Shopify draws a lot of visits. Even so, after accessing a single page, more than half of all visitors end up leaving the website. A bounce rate of 26%-41% is perceived acceptable, putting Shopify's rate in a pretty good classification that is around the average.
Usage statistic
Let's move on to the usage statistic. There are some key statistics and figures related to this aspect:
Shopify customers involve influential brands such as Nestle, Pepsi, Unilever, Budweiser, The Economist, WaterAid, Penguin Books, Tesla Motors, and Red Bull.
87% of merchants utilize apps, a majority of which are paid apps.
Privy, SEO Image Optimizer, and Free Shipping Bar are the most widely utilized apps.
There are 25.8 million app installations, and over 80% of merchants are currently using third-party apps.
The two most prevalent Shopify themes are Porto and Workiee.
More than 100,000 merchants are using the Shopify POS system now.
The likelihood of customers placing an order will double in the case that the item has a 3D product image instead of a two-dimensional image.
Revenue and sales statistic
As we have wrapped up the traffic and usage statistics, now, we will reveal to you revenue and sales statistic
Top three eCommerce solutions and innovations
It is the best indication of the service quality it offers. On the list, WooCommerce will come first since it has the highest market share of approximately 26%. Being second on the list, Shopify has 3.3 million websites operating on the platform and possesses about 20% of market share, as stated by Shopify stats. With nearly 10% market share, Magento is the third most popular eCommerce platform.
Numbers of sellers
Knowing the number of sellers in Shopify is crucial since it can affect your decision to participate in the platform. Well, the 2018 figure was roughly 500,000. Up to now, you may encounter a figure of over 800,000 sellers. If you want to look for a dining table or a hair straightener, going to Shopify is an ideal option since this fantastic platform has almost everything.
Number of businesses using Shopify Plus
Shopify Plus - an enterprise version, yields a higher level of customization, in addition to many other outstanding features. This Shopify outstanding feature provides sellers with a golden chance to automate some of their business'elements, customize their online shop, and performs more effectively. Please note that Victoria Beckham, Lorenzi Milano, Bremont, and The Wool Company are some outstanding brands that are currently taking advantage of Plus.
Shopify Revenue 2020
According to third-quarter 2020 financial results, Shopify Revenue metrics are witnessing and will witness a significant increase:
Subscription Solutions' revenue rose 37% to $165.6 million thanks to a boost in the figure of merchants participating in the Shopify platform.
Merchant Solutions revenue increased 50% to $225.0 million, which is principally caused by the increase of Gross Merchandise Volume (GMV).
Monthly Recurring Revenue (MRR) as of September 30, 2020, was $50.7 million, more than 34% as opposed to $37.9 million as of September 30, 2018. Shopify Plus added $13.5 million, or 27%, of MRR while, as of September 30, 2018, only added 24% of MRR. GMV for the third quarter was $14.8 billion, an increase of $4.8 billion, or 48%, over the third quarter of 2018. Gross Payments Volume (GPV) grew to $6.2 billion, which accounted for 42% of GMV processed in the quarter, compared to $4.1 billion, or 41%, for the third quarter of 2018.
As for the whole year 2020, Shopify anticipates an increase of revenues from $1.545 billion to $1.555 billion.
Shopify stock price 2020
Shopify has been selling stocks on the New York Stock Exchange since May 2015. At that time, their stock price was $26. The people who got these lucrative stocks might have been way better off, as the stock price has increased more than 12 times up to $332.67 since the IPO (initial public offering).
Shopify Themes and Apps
Shopify Apps
Shopify apps have been the cornerstone of the platform's power. Also, the app store offers more than 2,400 apps. Below are the most popular apps:
Privy – over 23,000 reviews

The app can help you grow and sync your email list, diminish cart abandonment, and automate your email marketing. You can give it a go by starting a 15-day free trial.
With SEO Suite ‑ SEO Image Optimize, you can optimize SEO Images for FREE and bring in more SEO traffic immediately. You can use the free plan with basic features, namely Alt-text optimization, unlimited image sync quota, and new images weekly checked. Or to experience more outstanding features, you can have an option to get a Pro plan for Free.

This fully customizable and responsive application allows you to show various free shipping offers to customers depending on their country, pages, device, and time period so that you can optimize your revenue improvement.

After installing Sales Pop, you will be able to boost conversions rapidly. Not only that, you can convert more traffic by building trust for your items. To do this, the app allows you to share details about the customers who have opted-in or placed an order from your online shop.
In addition to these facts about Shopify apps mentioned above, a few businesses also make use of Augmented Reality to improve the customer experience. For instance, Lacoste gave users the chance of to try on clothes virtually. The app has had more than 30,000 users.
Moreover, here are some apps that help boost sales such as Boost Sales, Rewards and Referrals by Swell, and Printful.
Shopify Themes
Not only the ample app store has various apps and tools, but it also offers many customizable templates and themes that contribute to Shopify's power. There are a total of more than 100 Shopify themes. Also, more than 40,000 eCommerce sites have downloaded Porto.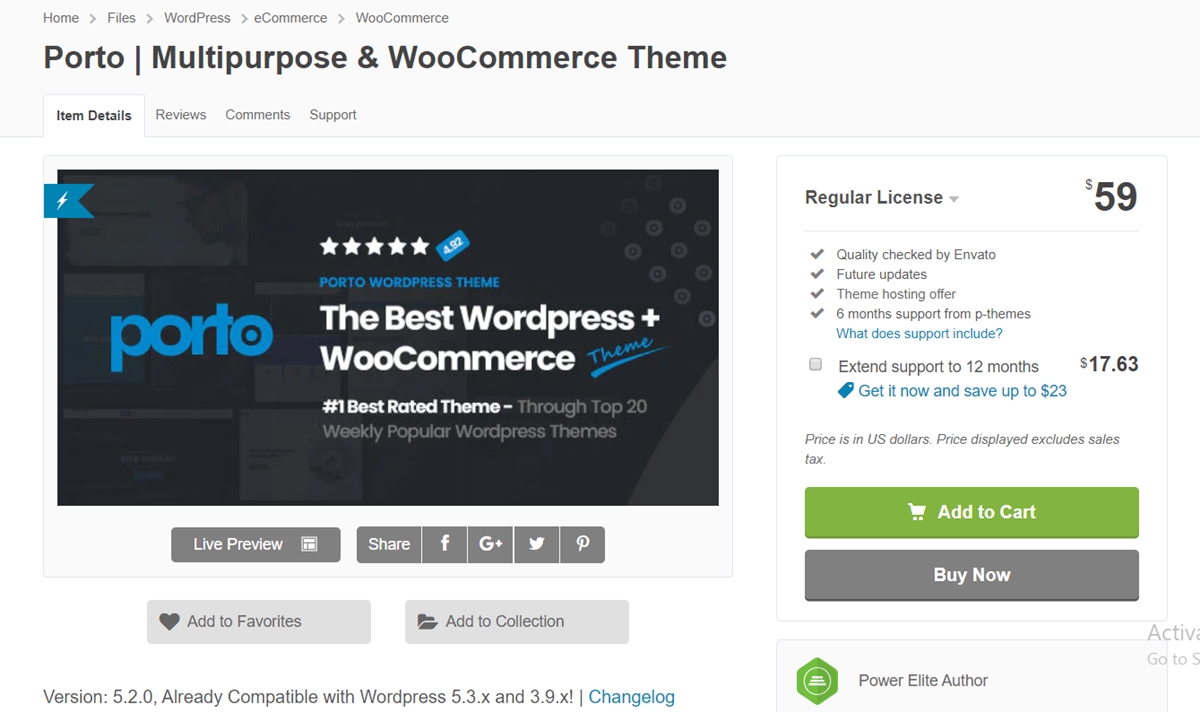 Ella has 452 reviews and over 12,500 sales. It is worth noticing that using themes, you will be able to generate $1000-$4000 revenue.
How many Shopify stores are successful?
Why don't we take a look at the successful stores with their product offerings so that you can learn from them and build your success story.
Successful Shopify Stores for Health and Beauty
SkinnyMe Tea
Established in 2012, SkinnyMe Teax aimed to assist people in accomplishing health and wellness goals. Starting from zero, the shop grew to over $600,000 monthly revenue after only half a year. It is interesting to know that Gretta van Riel-the founder had only 24$ in her bank account at the age of 22 when she started engaged in selling items on the Shopify platform. Until now, its annual revenue grew to $37.8 million.

It is noteworthy that SkinnyMe Tea integrates Facebook Messenger into their homepage to help customers have an on-demand shopping experience.
Happiness Abscissa
Happiness Abscissa offers items for the wellbeing sense like soap, perfume, and candles. You can learn from its well-designed website to make your customers impressed when they search for your items.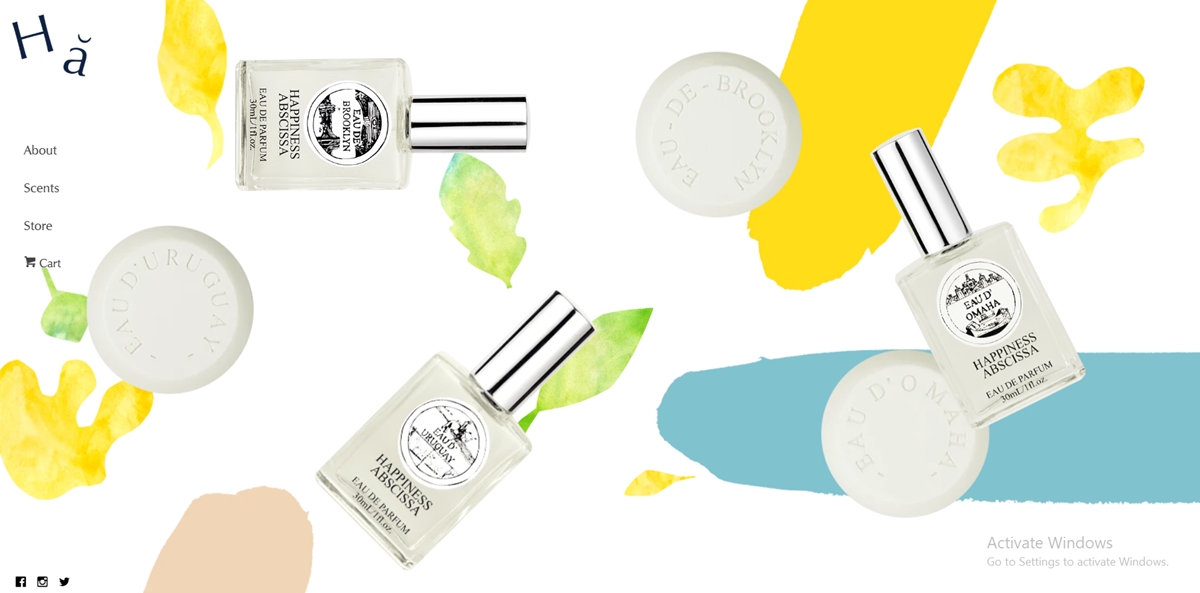 Flex
The online store offers delicate and innovative items, so it generated $4.6 million only in the first half of 2016. They offer various types of tampons that make sex as comfortable as possible for women during their menstrual period.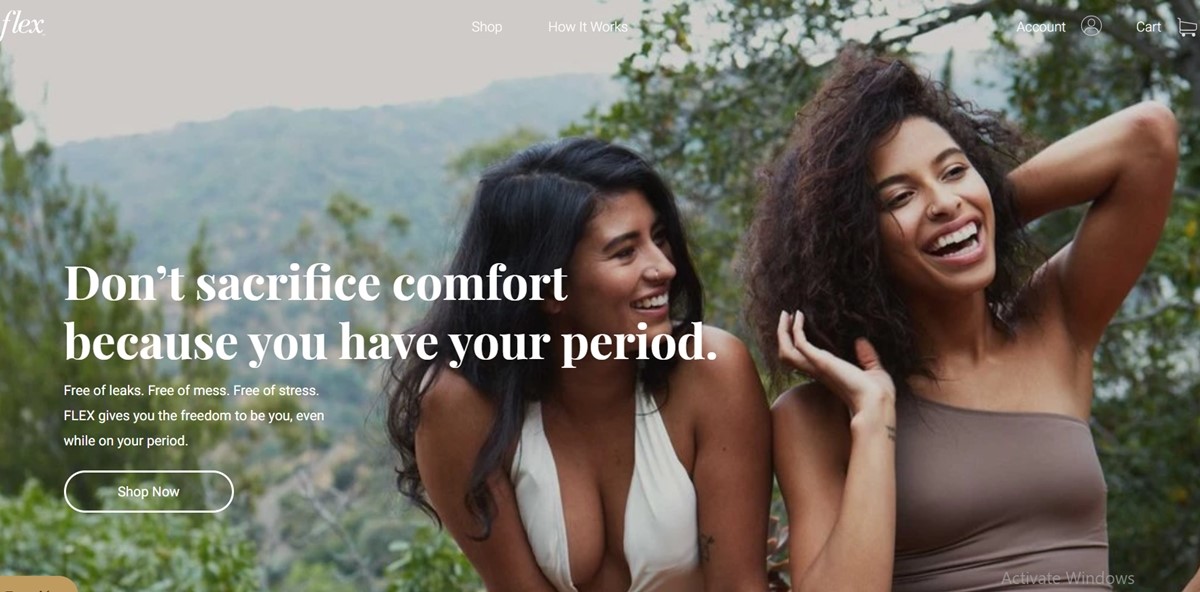 Successful Shopify Stores for Clothing
Sir
Established in Syndey, Australia, Sirthelabel offers customers an enjoyable shopping experience when they browse through the whole well-designed website. Despite its brand name, the shop sells various women's clothing items.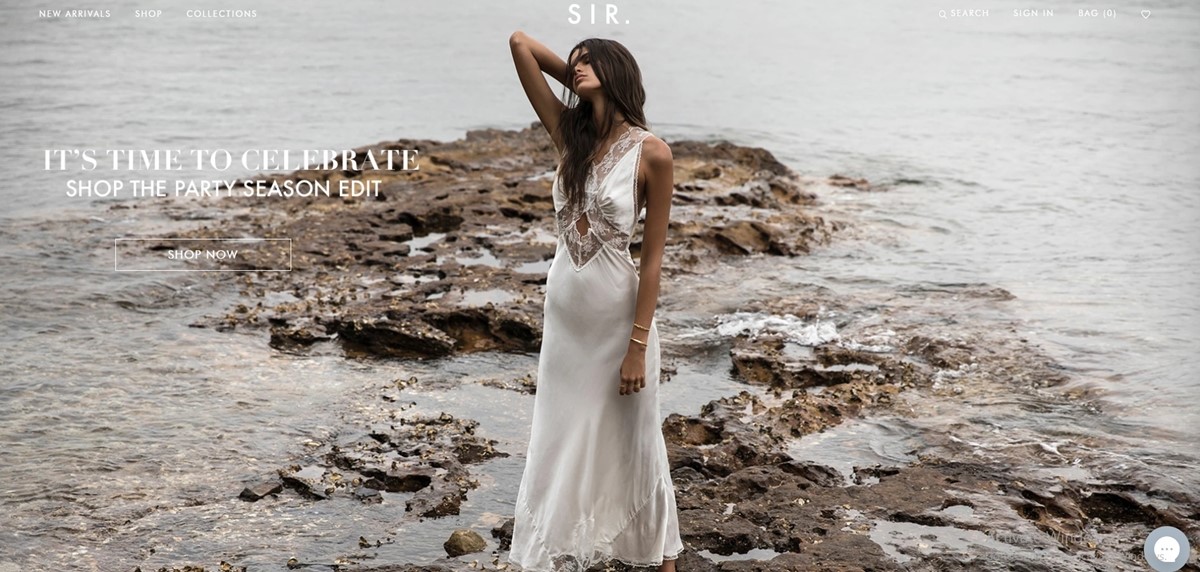 Gymshark
Gymshark, as its name represents, is a powerful shark that sells various unique fitness apparel for both men and women. Established in 2012 by the young Ben Francis in the United Kingdom, the business currently attracts more than 5 million followers on social media and offers the products to customers in more than 130 countries. Its website utilizes the Shopify Plus plan to optimize eCommerce power.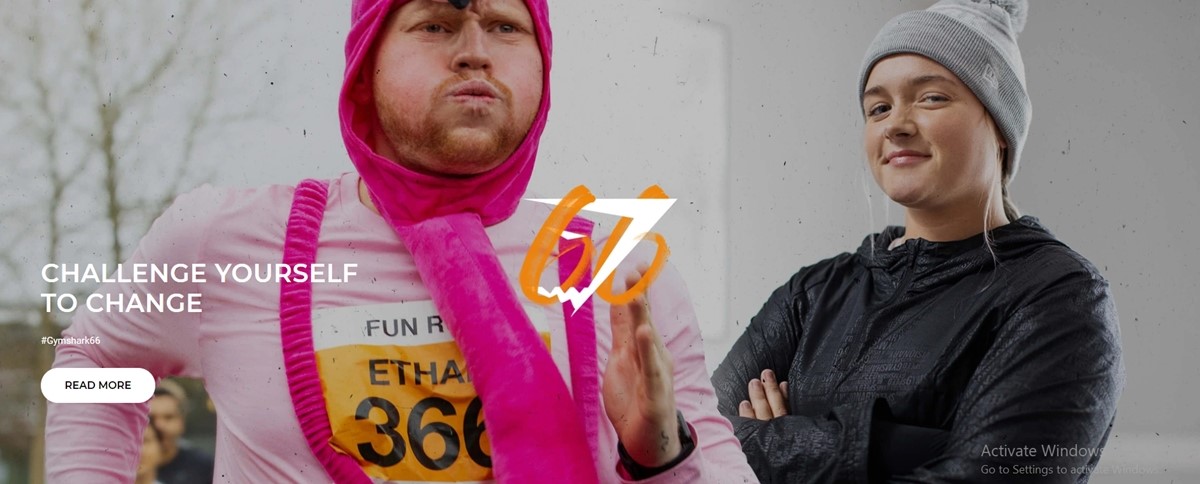 Negative Underwear
Negative Underwear sells comfortable lingeries that help bring confidence and comfort to women. Without the use of lace, padding, bows, the website concentrates on the sense of intimacy. More impressively, their revenue has increased 150% only a few years since their business started.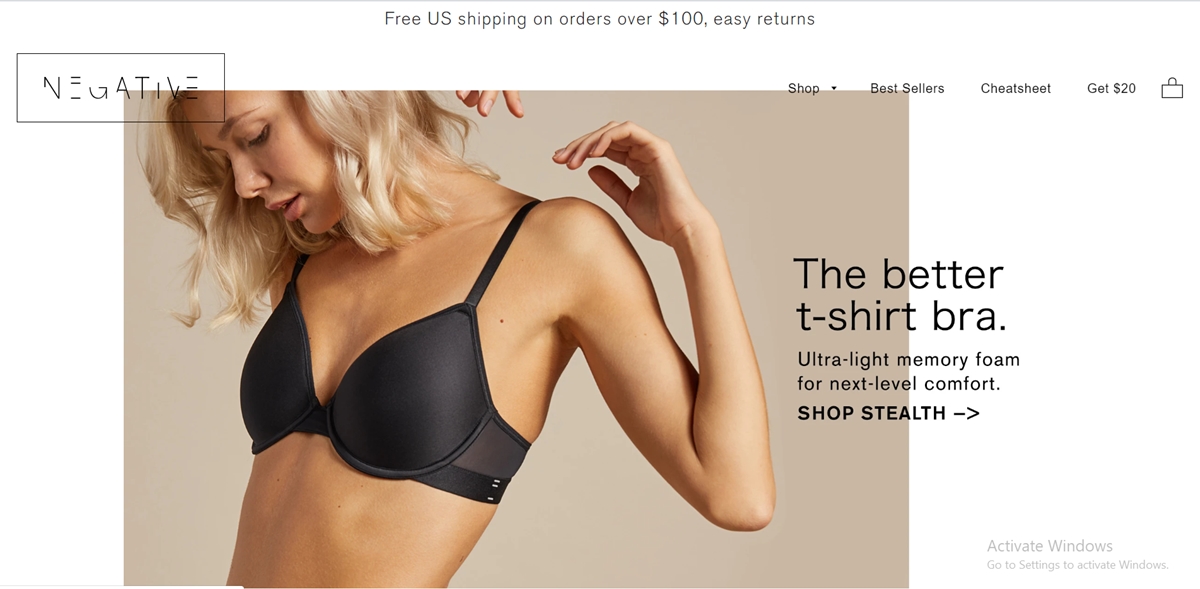 Vogue, Who What Wear, and Refinery29 also recognize the brand for its functionality and beauty.
The Hundreds
Looking at The Hundreds, you can imagine a sense of culture and community throughout the entire website. Their principal campaigns and sales are, therefore, more distinct and different. The brand currently generates more than $11 million in its annual revenue and experiences a 14% rise in conversion rates over time.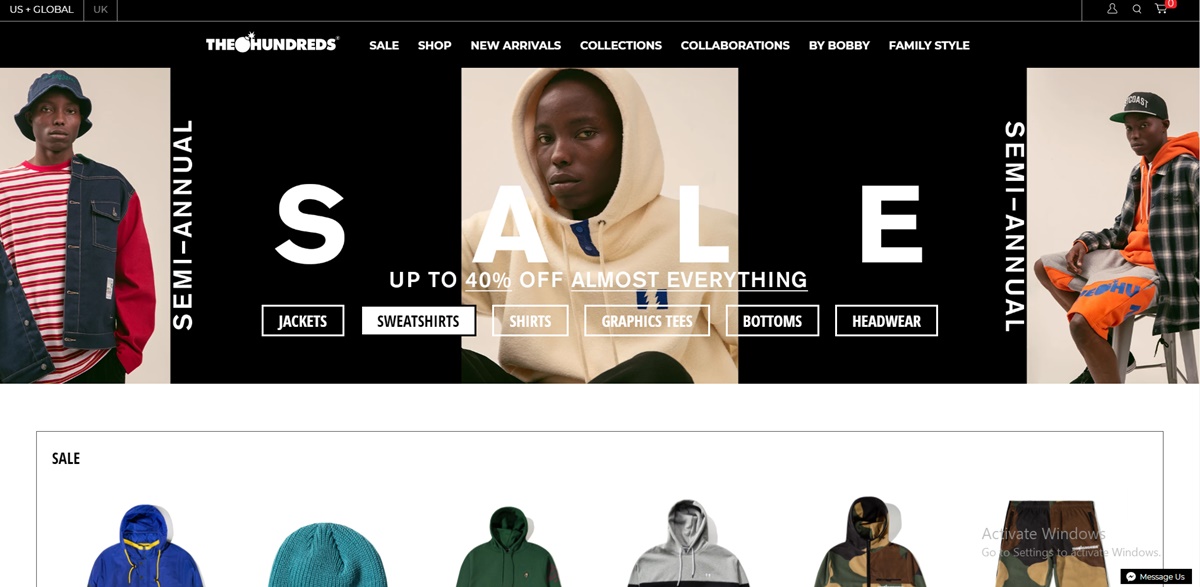 Successful Shopify Stores for Cosmetics
Colourpop
Established in 2014, ColourPop is famous for its affordable yet high-quality lines of makeup products. Having increasingly obtained reputation and co-operated with Disney and many high-profile influencers in the beauty industry, it expects the annual revenue to be roughly $4 million. A key secret to the success of the cosmetic brand is the use of Shopify to manage massive order volumes effortlessly and economically.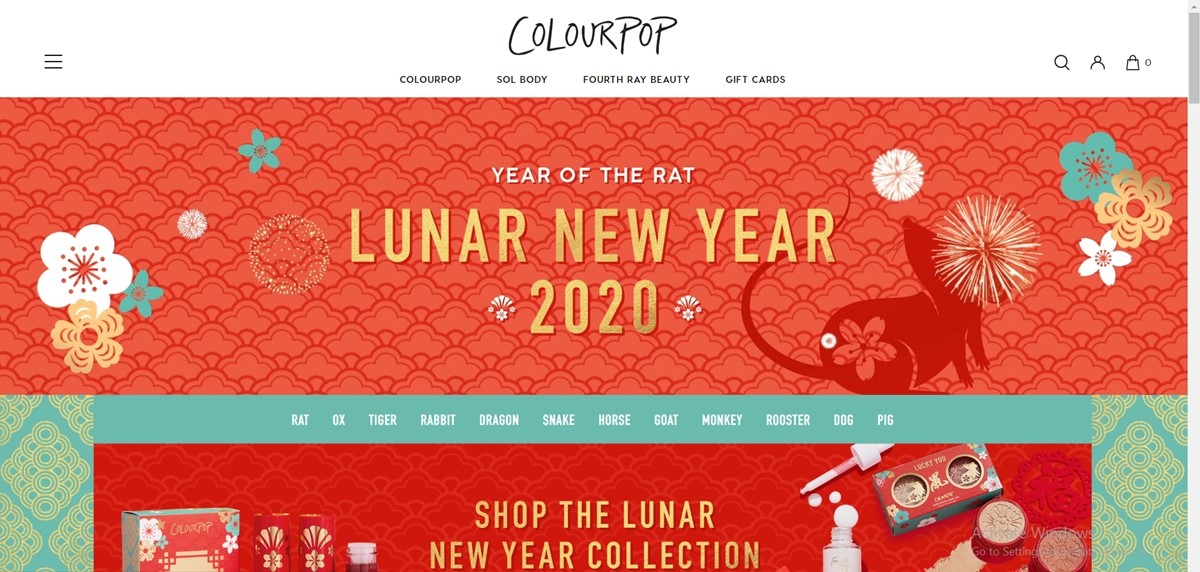 Morphe
Morphe began initiating major marketing campaigns by providing makeup artists who have low budget with high-quality makeup brushes that acted like the professional. They also start a loyalty program called "Pro Membership" that offers professional, self-taught, and student makeup artists different discounts on their orders. The current annual revenue of the brand is up to $5.6 million.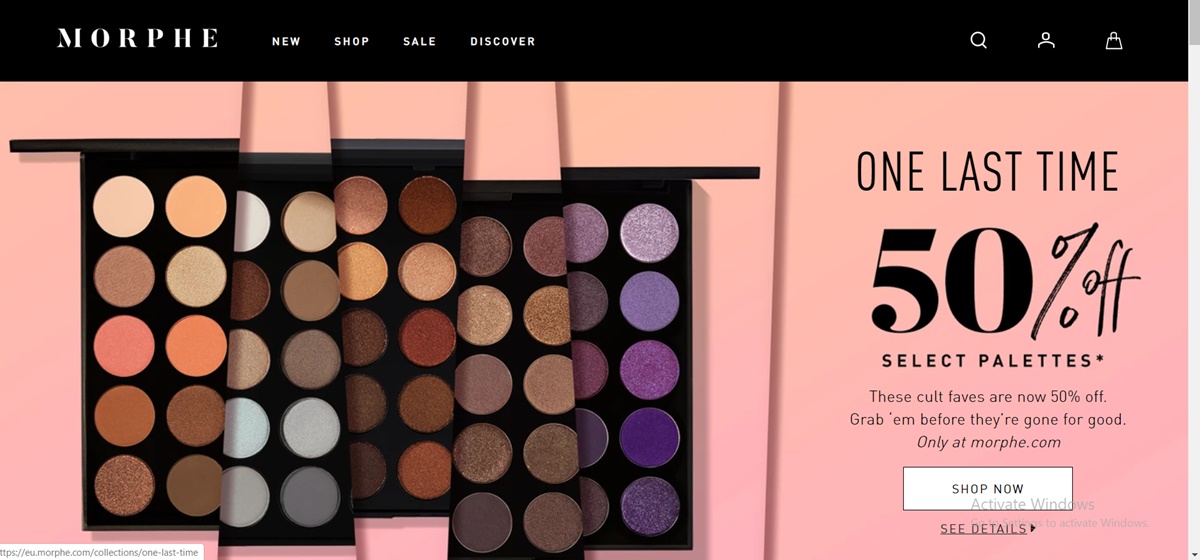 Kylie Cosmetics
Kylie Cosmetics brand by Kylie Jenner - the youngest self-made billionaire Upon has had 15,000 units of sold-out products within minutes with huge traffic to the site. Now, the brand has up to 500,000 available units of items to satisfy the customers' demand and creates roughly $630 million annual revenue.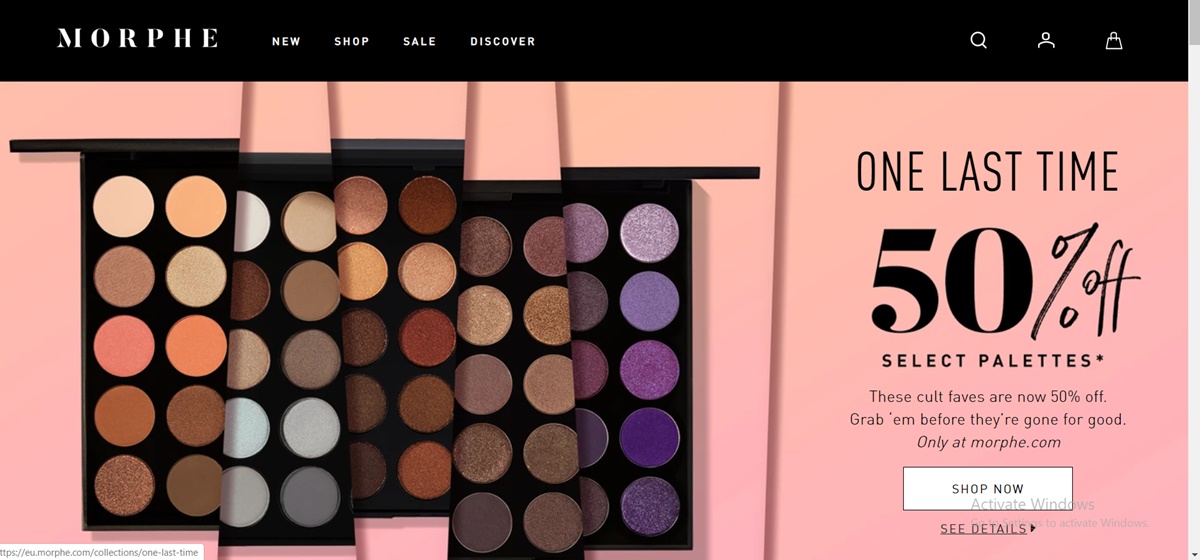 Successful Shopify Stores for Accessories
MVMT
Since the first role as a crowd-funding project on Indigo, MVMT has engaged in offering high-quality watches at a reasonable price and gradually generated more than $290,000 in 2013. After that, they have been putting time and effort into working with influencers and bringing in new social media followers to attract more customers. From $1 million in sales, they prospered to have up to $90 million in nearly three years. The fact that its Shopify platform is performing perfectly with many marketing channels is a key secret to success.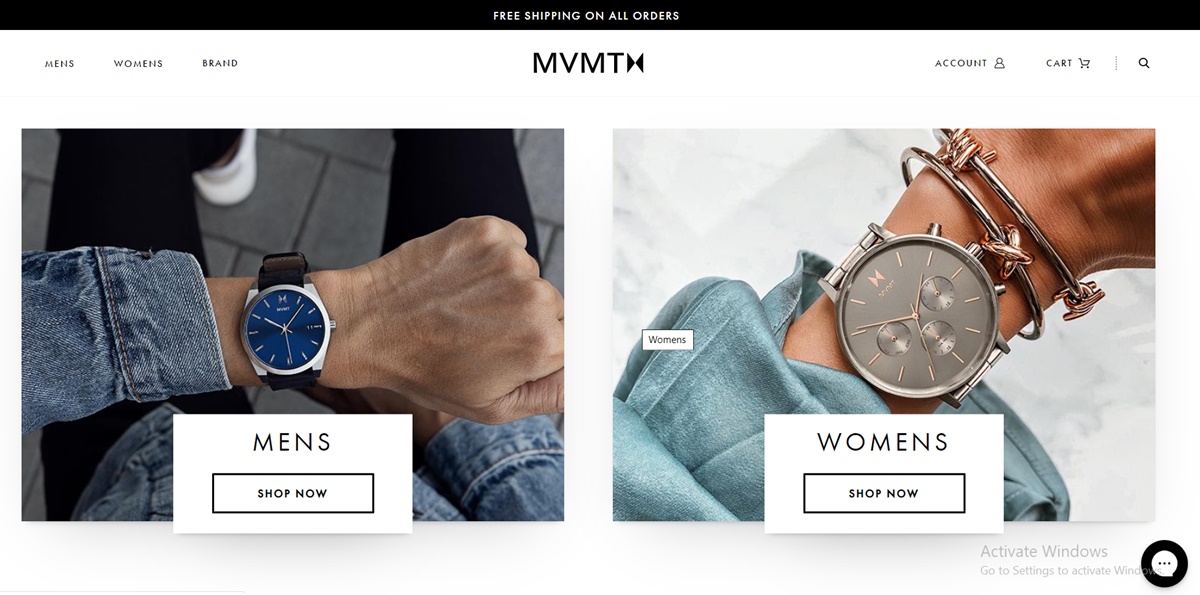 Toyshades
Based in London-the fashion capital, ToyShades provides a classic vintage and trendy eyewear at affordable prices. They acknowledge that many glasses wearers lose their frames only 90 days after the order placement, they offer the customers with glasses with the prescription lens at only £40.00. The key marketing strategy is running ads on Instagram with very neat pictures.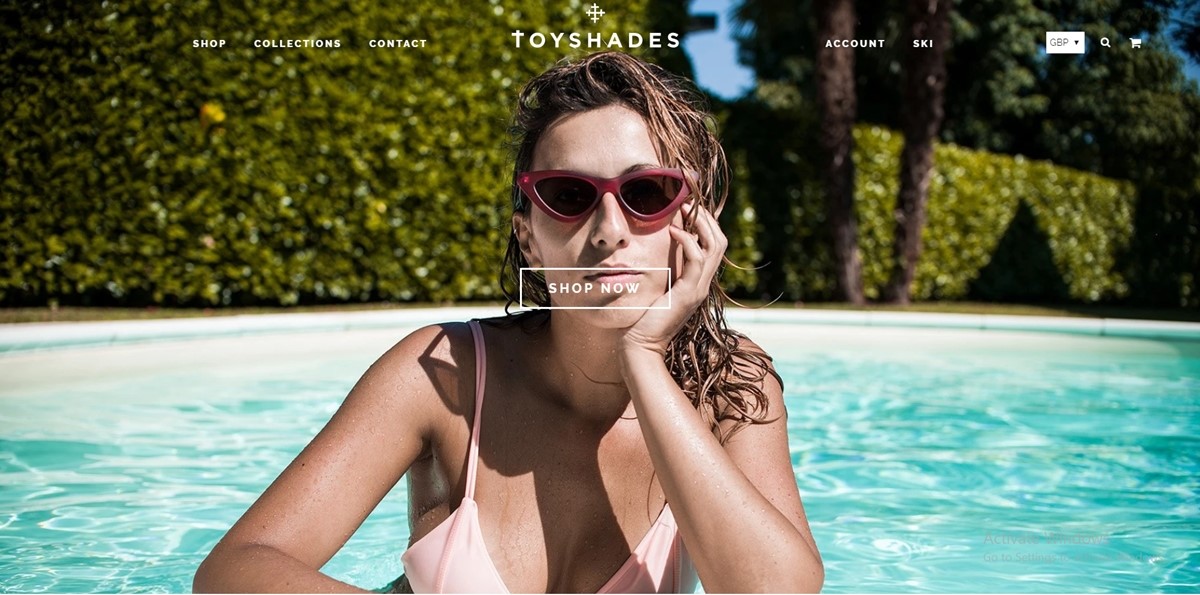 Herschel Supply Co.
Herschel sells bags, backpacks, and luggage from Canada. The Shopify platform assists the designer brand in managing orders from other countries. The customers can get in touch with them via24/7 live chat, social media platforms, and shopping directly at the fingertips. Thanks to the fantastic customer support, they generate around $156 million in annual sales.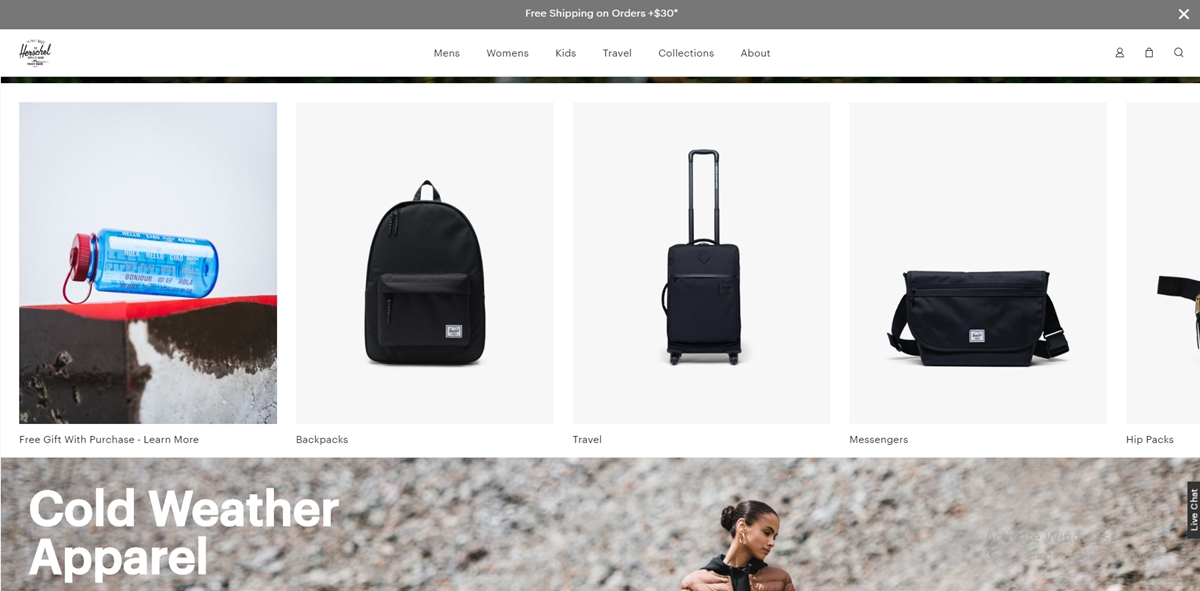 Successful Shopify Stores for Electronic Gadgets
Master and Dynamic
Master and Dynamic offers its users excellent headphones with unique designs. Its market is anticipated to worth $1 billion, and Master and Dynamic's pricing and quality will be able to further enhance their power.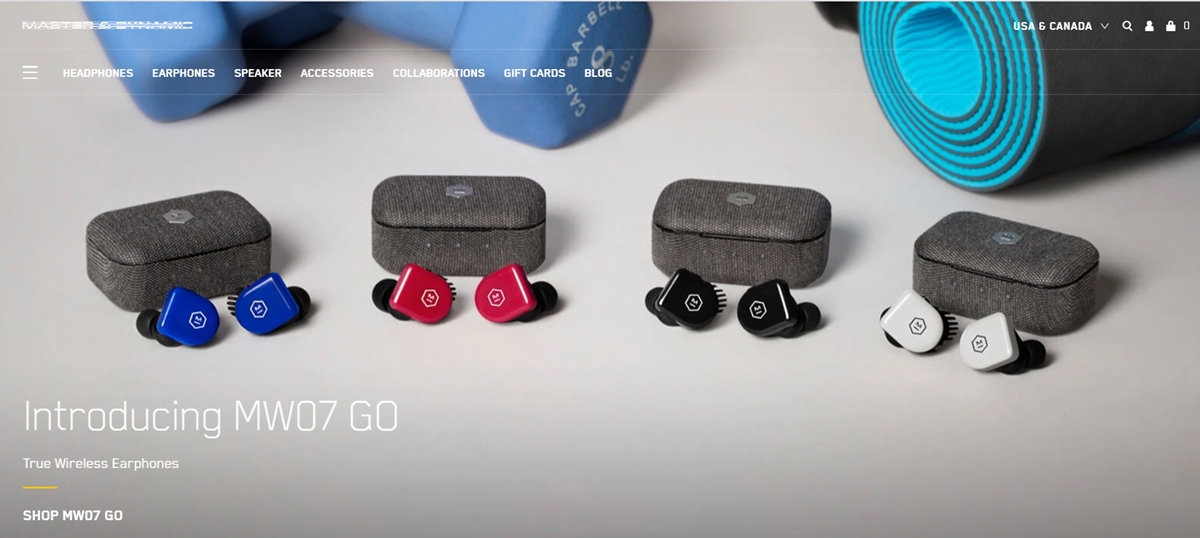 Studio Neat
In 2016, Studio Neat initiated a crow-funding campaign for a new smartphone tripod and created more than $200,000 in only a month. The figure far exceeded their expectations, which was only $50,000. Since then, they proceeded to offer excellent devices and accessories at a reasonable price.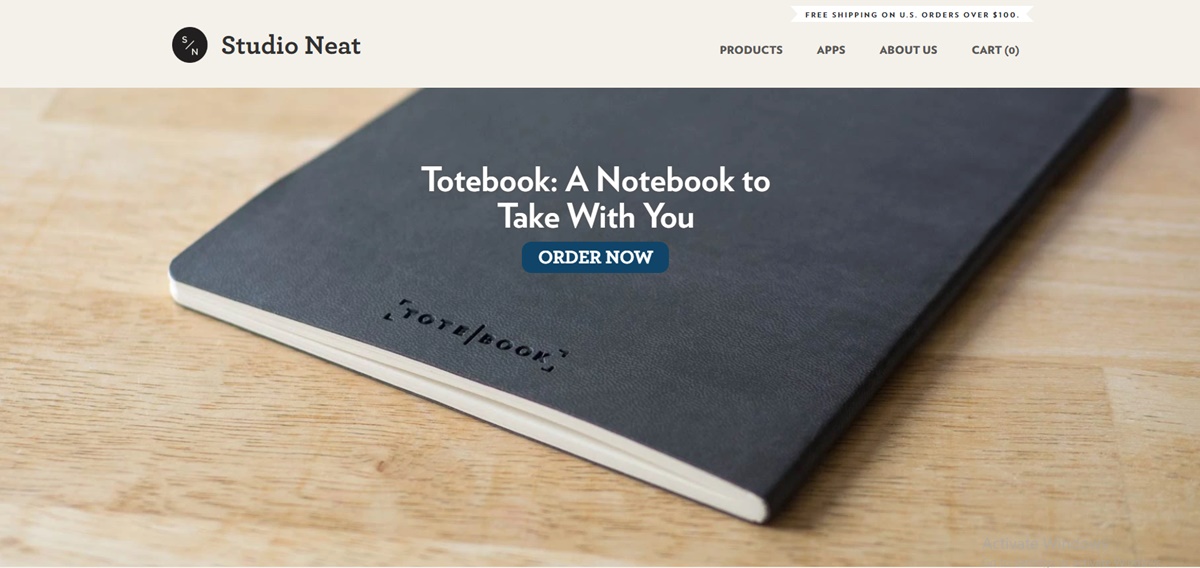 Successful Shopify Stores for Home & Furniture
The Modern Shop
The Modern Shop is a fine modern lighting and furniture store from Canada. First launched as a distributor for its local community, the store offers top-notch items from all the globe. The online shop has had a well-designed website that you should learn from.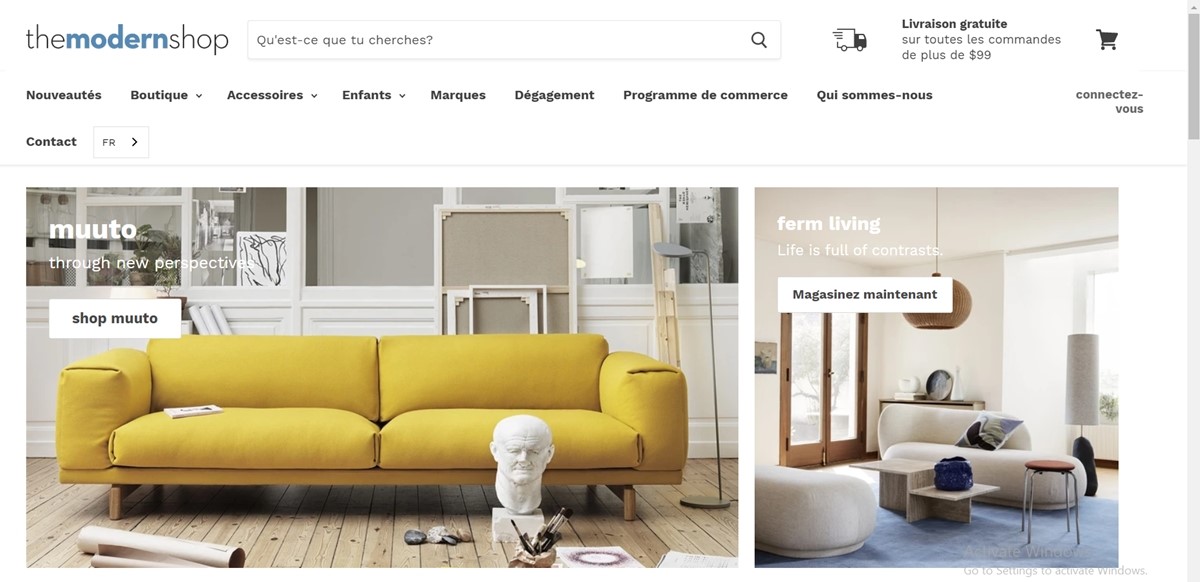 St. Frank
St.Frank provides stunning handcrafted decor. In its impressive website, you can discover all kinds of accessories for your home partnered with artisans from all over the world, for example, from candles to dinnerware.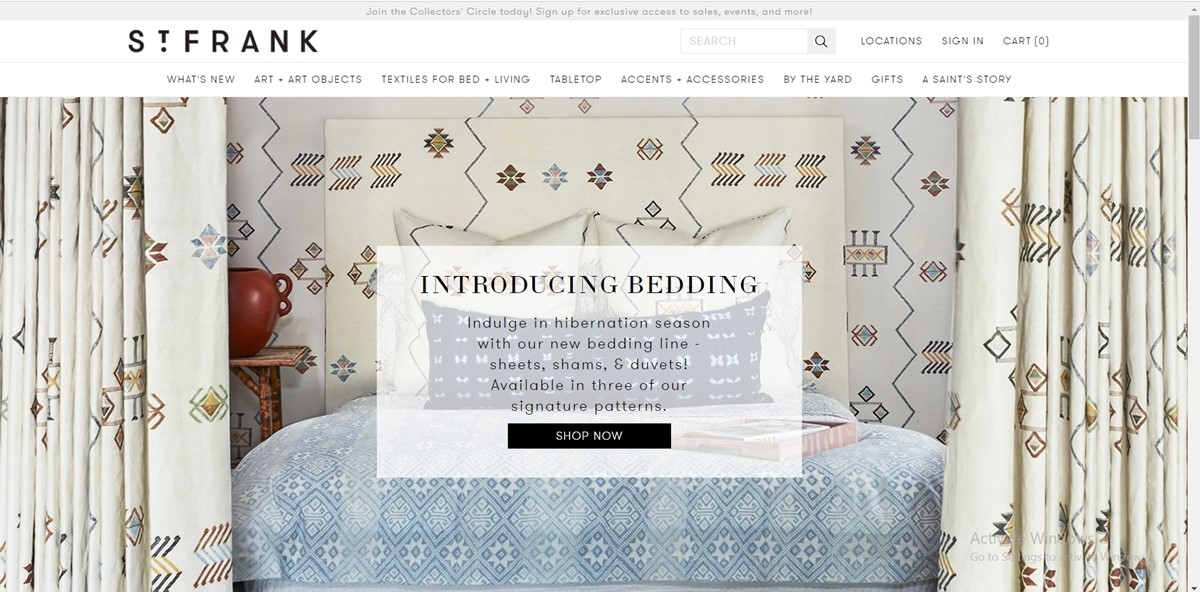 Successful Shopify Stores for Dropshipping
Meowingtons
Meowingtons is a charming store that commenced as a dropshipping business and offers cat-related products from AliExpress. Gradually, they have been branding their items and attract approximately 4,000 visitors a day and created a monthly revenue of around $100,000. Interestingly, they even spent some money to assist shelter cats. Their Instagram page has up to 468,000 followers, and the Facebook page has more than a million likes.
BlueCrate
With exclusive products and proper marketing strategies, BlueCrate has attracted a great deal of traffic and orders. Self-named "the home of hilarious gifts", they provide all the neat and bizarre toys for users on the planet, with self-made instructive videos and remarkable product images.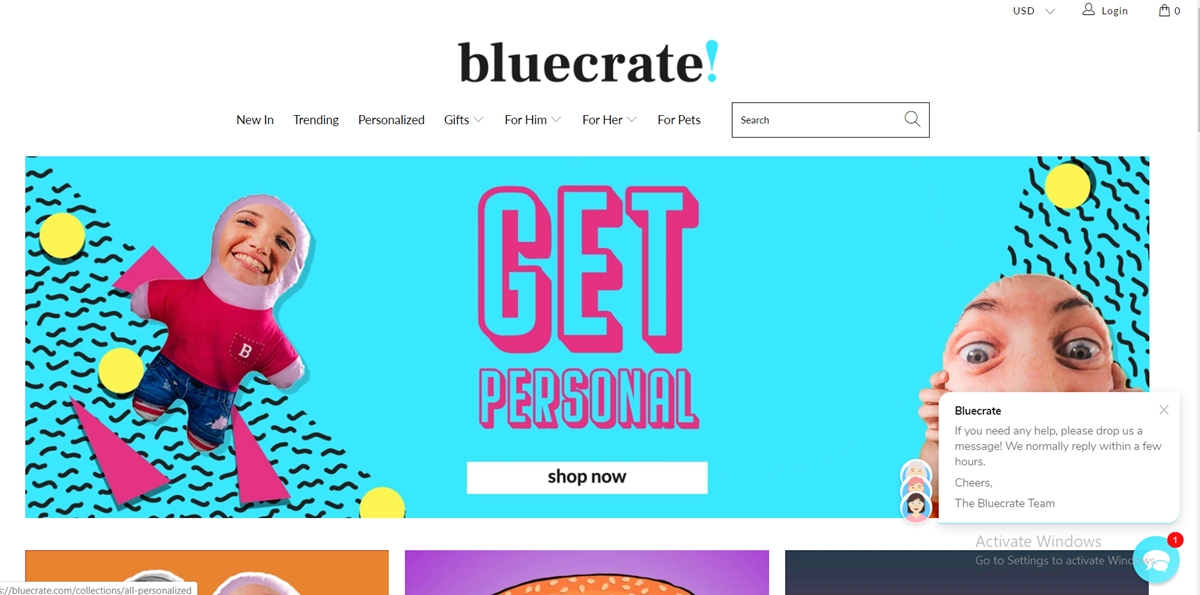 Successful Shopify Store for Pet
Modkat
Modkat sells well-designed litter boxes for cats that are perfectly suitable for the modern style of living space. Forbes, New York Magazine, and Houzz also recognize the pet brand for the creativeness in cats' concerns.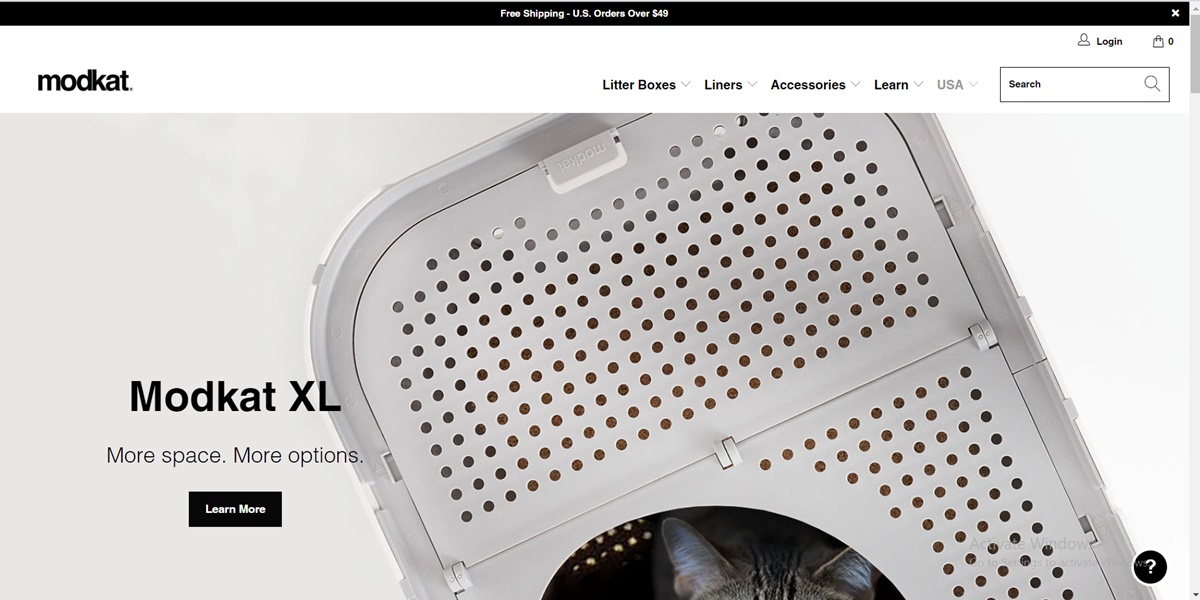 Zee.Dog
ZeeDog sells leashes, toys, harnesses, and collars for all dog owners from all over the world. It has a size ruler for you to see the length of a leash for various types of dogs. Not only that, you can live chat in its stunning website, or read the FAQ, and send an email to them. Their Instagram page possesses 221,000 followers.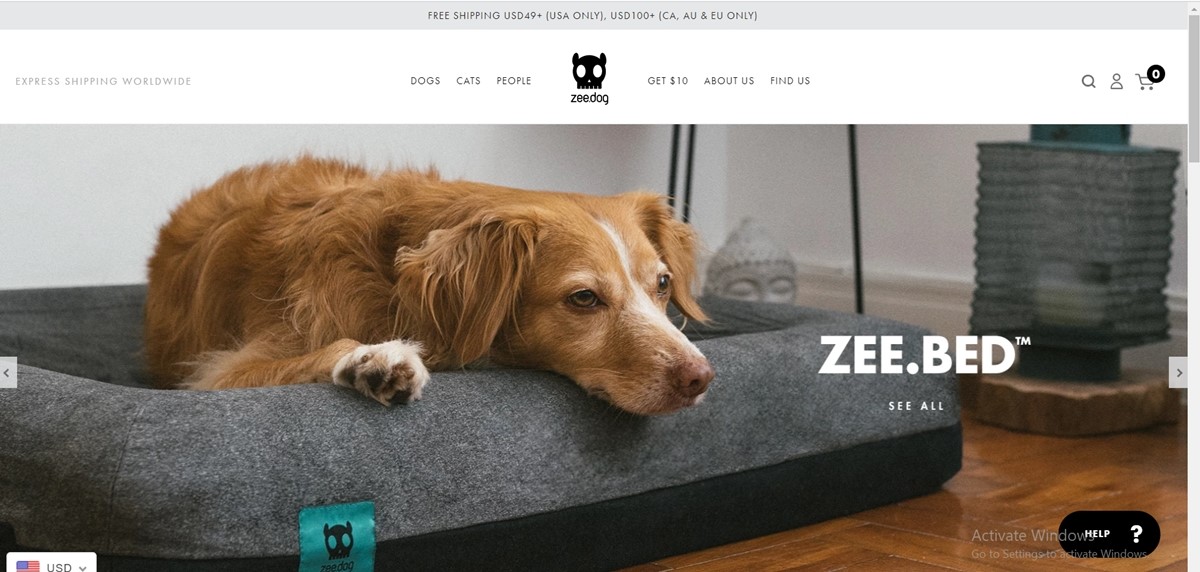 Successful Shopify Store for T-shirt
Getshirtz
From Georgia, the US, the business designs, prints, and ships every t-shirt. With beautiful design and top-notch materials, the home-grown business has more than 10,000 t-shirts sales and continues to prosper. Their policies also benefit the customers; for instance, they offer a 30-day money-back guarantee. In other words, if you are not fully satisfied, you can receive a 100% refund from them.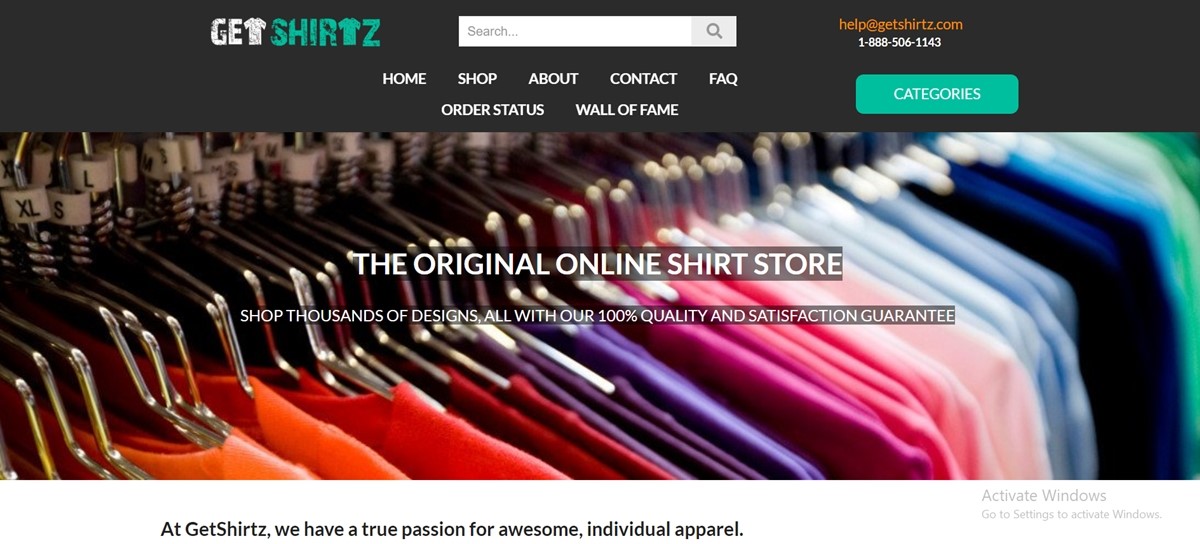 Thatshirtwascash
When Thatshirtwascash first launched on Reddit in 2014, people laughed at it. However, thanks to its weirdness, it has become trendy. Their insanely satisfying shirts produced are wacky, bizarre, and deliver speeches that few could comprehend.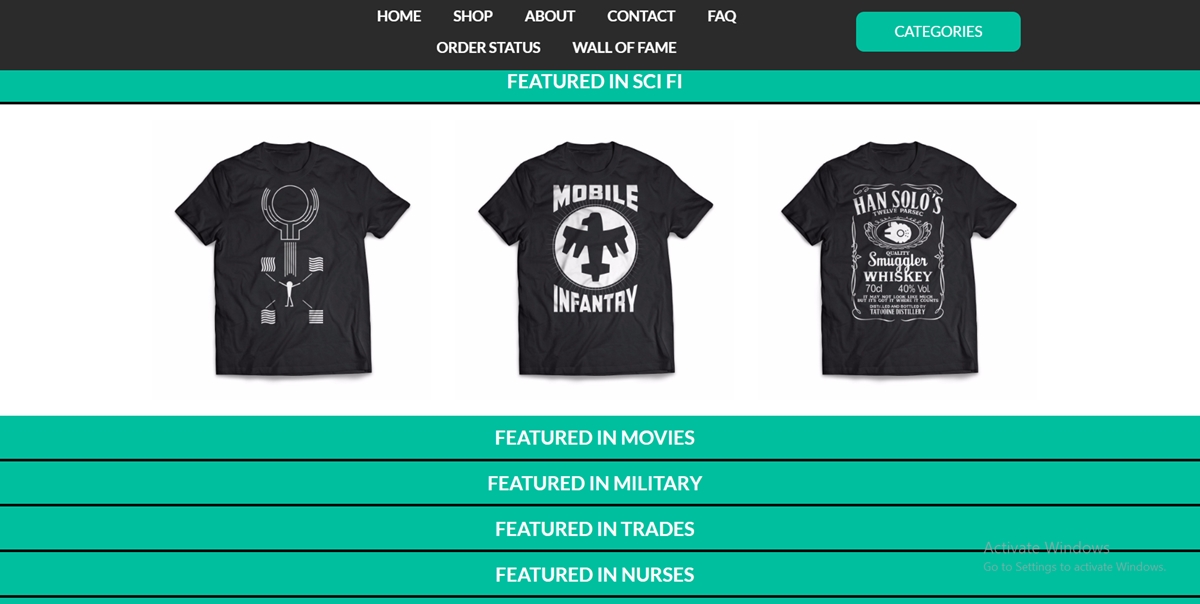 Successful Shopify Store for Jewellery
Biko
Founded by Corrine Anestopoulos, Biko possesses a well-designed website which has only four navigations and a great deal of stunning images. The brand also highlights the luxurious items that entice its guests into placing an order.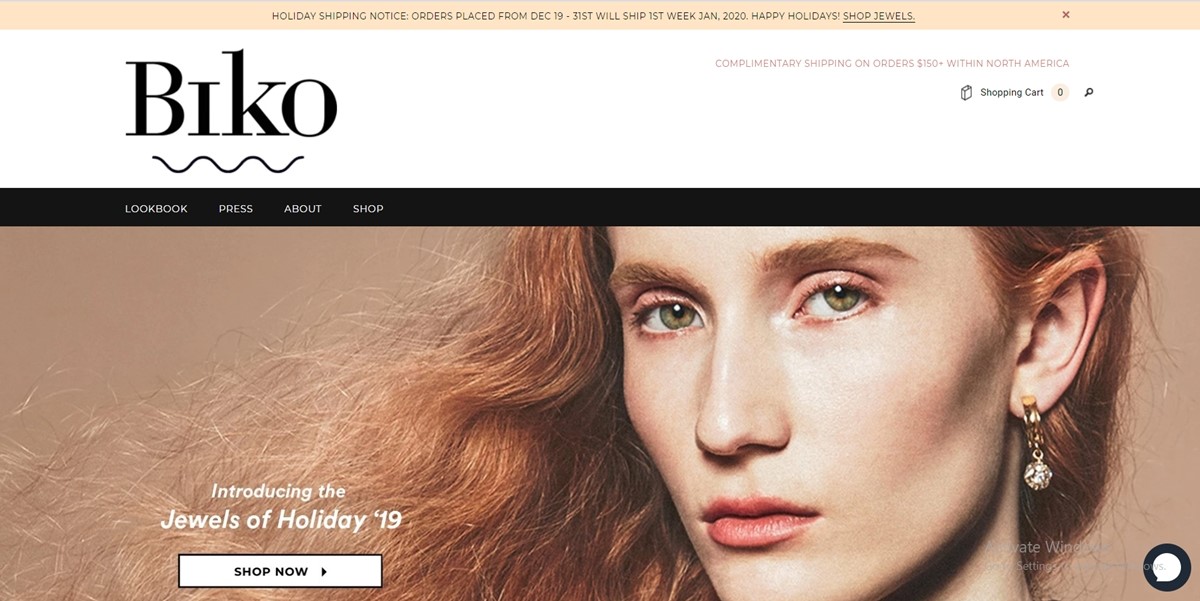 Wolf Circus
Handmade in Vancouver, British Columbia, Wolf Circus has a line of "attainable luxury". The brand is famous for its top-notch and delicate accessories. All the items are hand fabricated using either recycled sterling silver or recycled bronze that is coated in a high-grade 14,000 gold plating.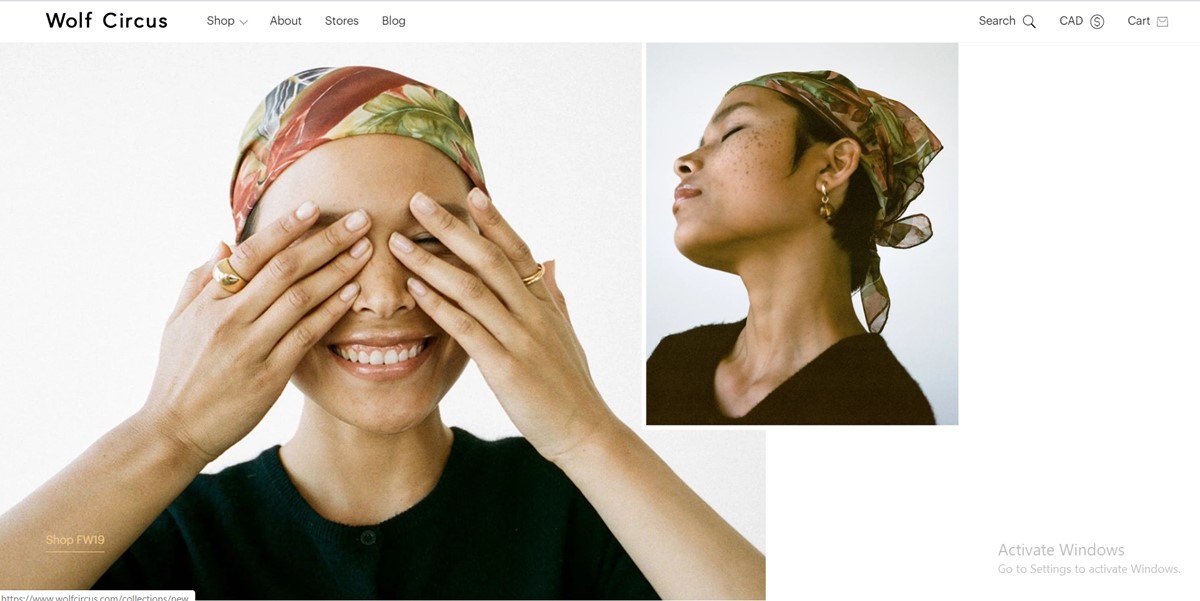 Successful Shopify Stores for Print on Demand
First thing first, let's see what print on demand is exactly. Well, print on demand is when you work with a supplier to customize white-label goods with your designs to sell them on a per-order basis under your brand. In other words, your payment for the product will not take place until you sell it; hence, it is not necessary to purchase inventory in bulk or keep it yourself. Not only that, after the order, your supplier will be the one who takes care of everything from printing to delivery. Your single job is performing only several clicks to complete an order.
Printful
Printful is a widespread option for print-on-demand sellers since its service helps you to use mockups very easily, add options of brandings, include the packages, and make your products. They operate on mugs, posters, pillows, beach towels, aprons, and almost anything else.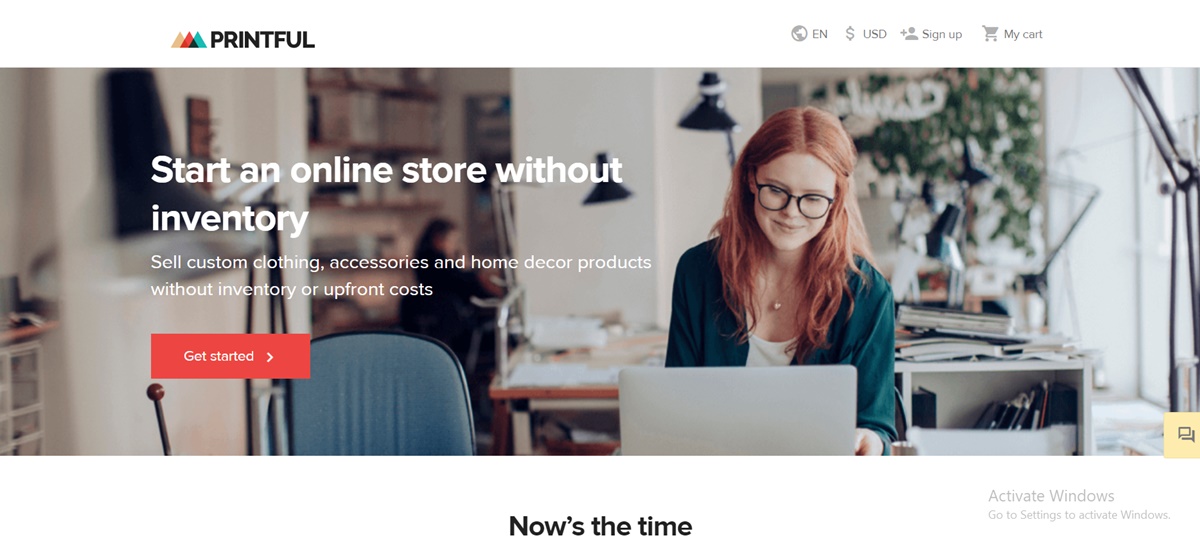 Gooten
Gooten sells a variety of products that you can customize with a few options that are distinctive to its catalogs, for instance, calendars or dog beds. Nevertheless, as Gooten can use an international network of merchants to print their products, you can have more diversity concerning quality and shipping, as well as lower product and shipping costs.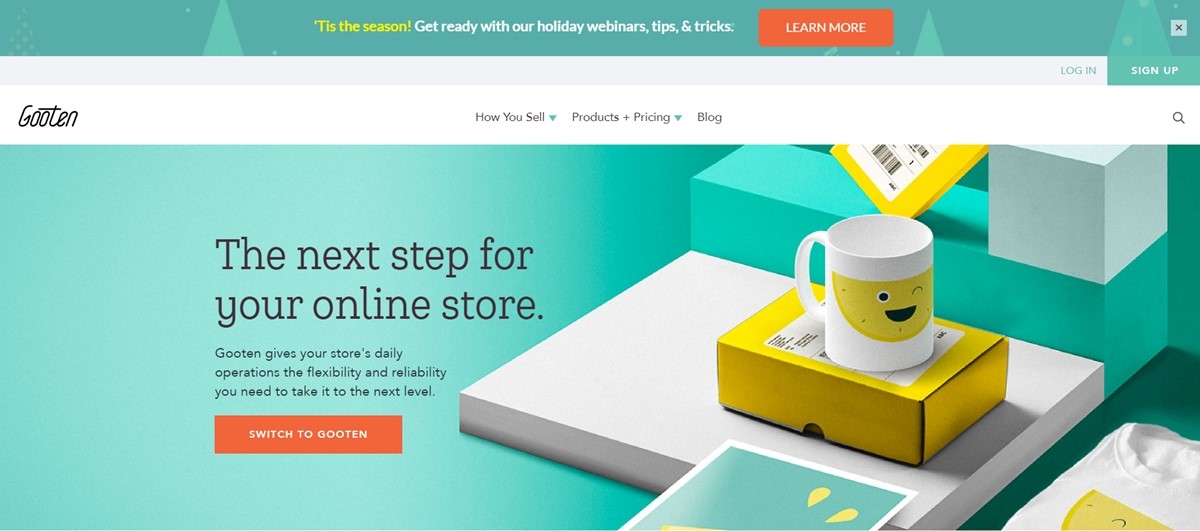 Successful Shopify Stores for Toy
Mindzai Toys
Mindzai provides its artists with a fantastic platform to showcase works and also offers its customers with the most updated products of DIY toys. They strive to create things that people would aspire to place on their shelf and treasure.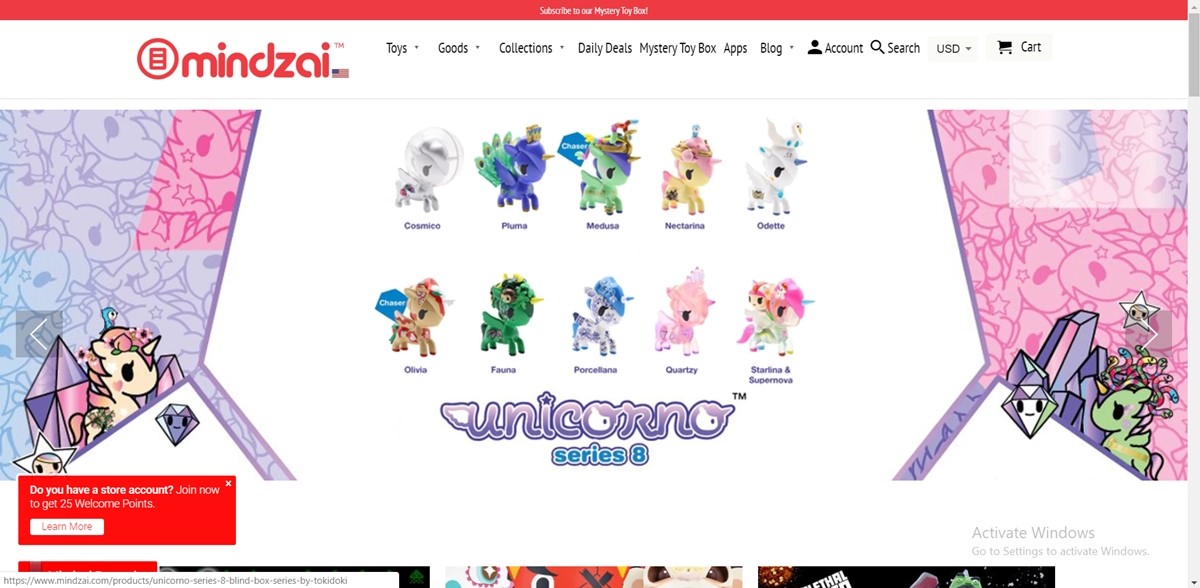 Blankie Tails
The idea of Blankie Tails originates from a post on Facebook about blankets in the shape of mermaid tails, Hattie began selling locally in Chicago and gradually grows the business via social media. Currently, it recorded that customers purchased more than 5,000 items per day on Christmas Eve.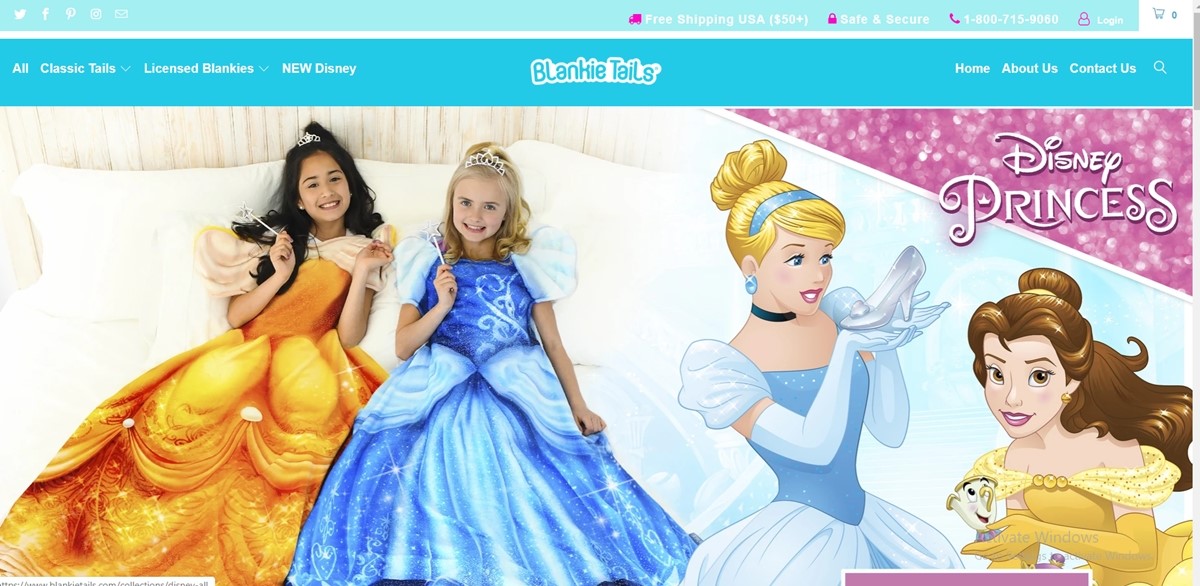 What are the most successful Shopify stores?
Rebecca Minkoff
Entered the Shopify platform in 2017, the brand offers luxury apparel and accessories to its customers. Soon, the business adds 70 more currencies to sell in more than100 different countries and generated over $91 million in annual revenue.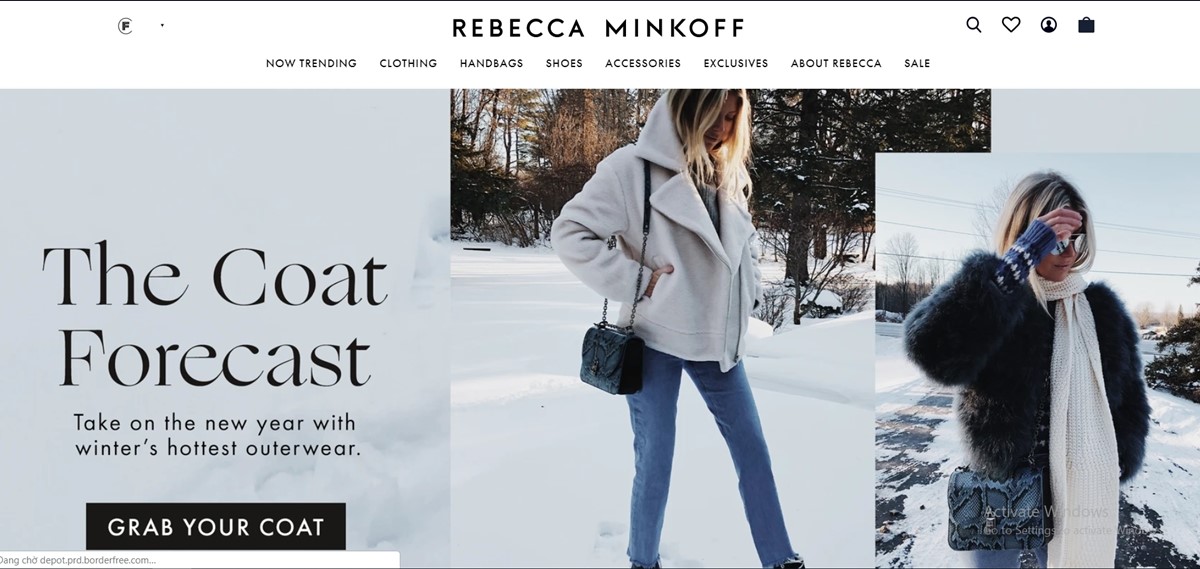 Tattly
Began as a hobby for designer Tina Roth-Eisenburg, Tattly is currently a thriving temporary tattoo business. Each temporary tattoos vary from $5 to $15, and they dispatched around 2.6 million of them globally every year.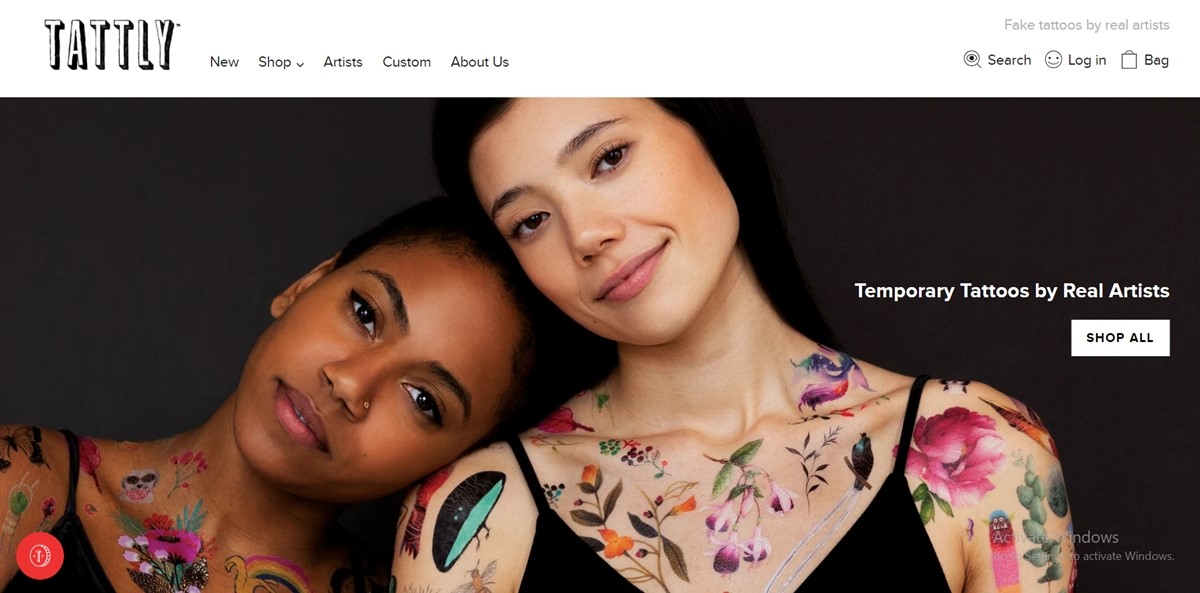 Luxy Hair
Luxy Hair is one of the brands that first launched content marketing on social platforms such as YouTube and Instagram. From a six-month loan of $20,000, they have been striving to manage their business successfully. One of the most effective marketing strategies is that they make YouTube hairstyle tutorials that help their customers view their products in action.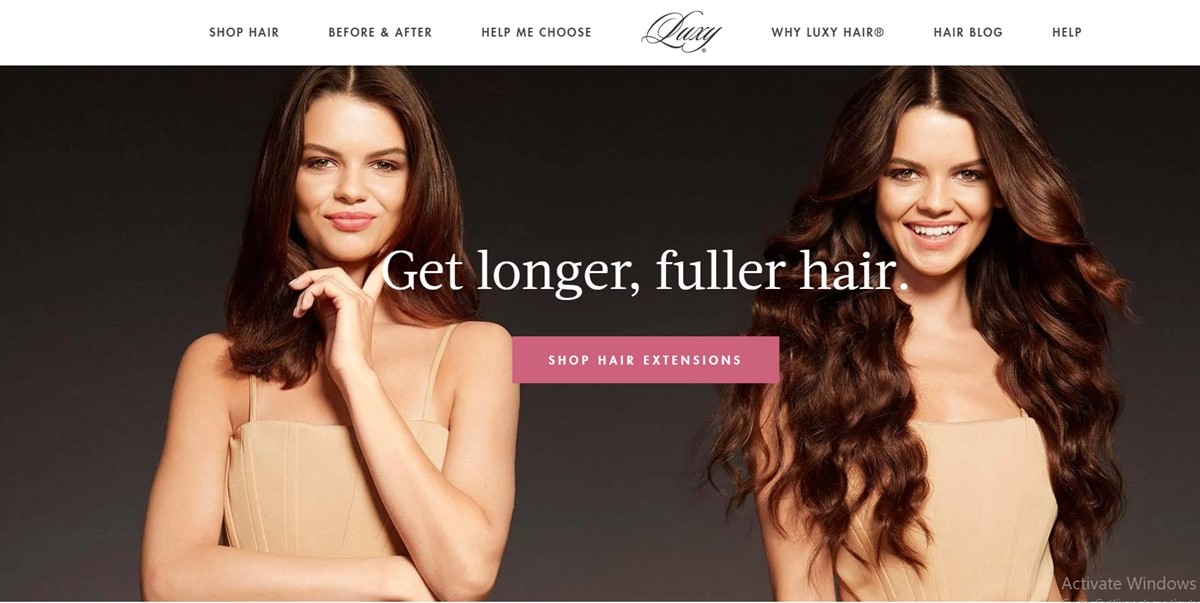 What big companies use Shopify?
Tesla
The electric car business Tesla is best-known for its innovative products and candid co-founder, Elon Musk. With a neat and firm Shopify store design that displays the design of their products, they help the guests to their site have a comfortable visit. They earn more than $11 billion in yearly revenue.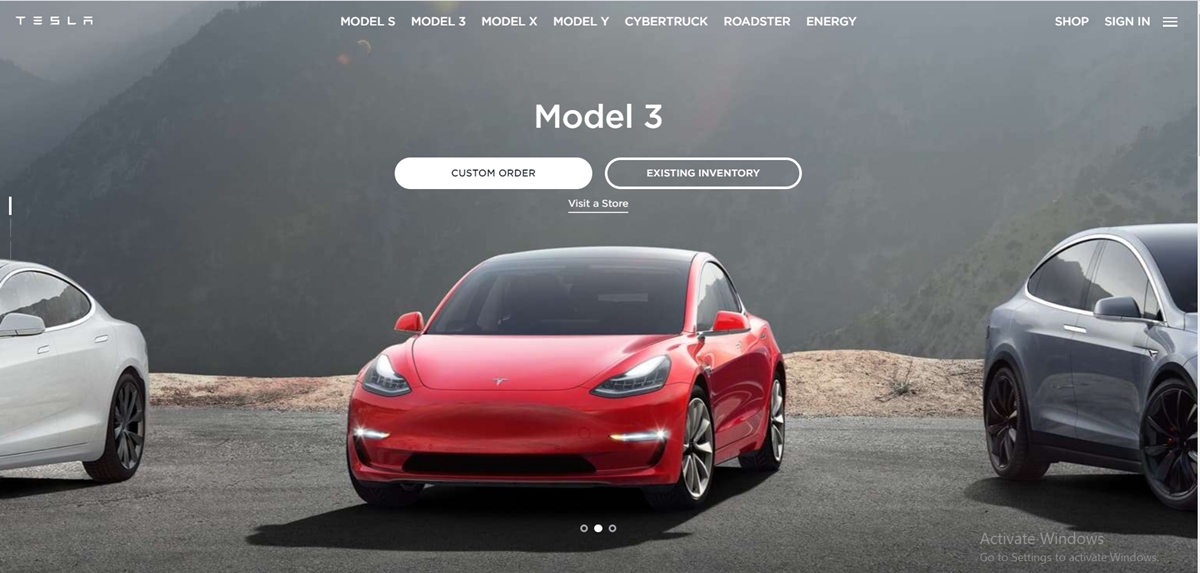 Budweiser
Budweiser- the "King of Beers" offers apparel, barware, lifestyle products, and many more. By branding the products, sharing purchaser information, and developing customer loyalty, the business generates more than 11 billion in sales and has become the number fourth beer brand in the USA.
Nestle
When assigned to produce a brand new brand for Nescafe instant coffee brand, the Nestle team only had two months. Hence, they worked it out by joining the Shopify platform. They developed their eCommerce base, integrated their logistics and fulfillment systems, executed analytics all in time to initiate their first marketing campaign effectively. The business generates more than $89 billion in annual revenue.
Conclusion
When it comes to selling things online, the knowledge about the platform that you intend to join is crucial to your strategy. So far, we have provided you with almost everything concerning Shopify's Statistics and Figures. Hopefully, now you could have had an informed decision to create your online store on the Shopify platform successfully.
Do not hesitate to start your business right now, and if you are 100% sure that you will have a Shopify store for yourself, check out our article: How to set up a Shopify store? 11 General settings checklist.
---
Mike is a content writer at Avada, with a love for video games, gadgets, and software. He has been writing about the industry now for over 7 years. He likes to keep up-to-date with the latest software releases. He's also an avid reader, and he enjoys spending time outdoors with family and friends. When he's not working, you can usually find him playing video games or exploring new outdoor activities.
New Posts
Stay in the know
Get special offers on the latest news from AVADA.