Top 35+ Best Successful Shopify Stores for Inspiration in 2023
The world of eCommerce is fascinating just for the growing speed of it, with expected global revenue to reach $3.45 trillion this year. Come along are a number of great online stores which know best to make great products for their customers, and 1+ millions of them are on Shopify.
Today I would like to introduce you to 35+ best successful Shopify stores. They all made it big in their own ways, making 6 to 7-figure sales and inspire many others to start their own businesses.
So let's take a peek at their niche, product offerings, and their journeys to create your own success story.
Why so many stores choose Shopify?

Before we get into the list of all the successful stores, I want you to understand why these stores chose Shopify for their online store? There must be a few good things here since Shopify merchants sold over $14.8 billion worth of products in Q3 2019.
So here is a list of great benefits that Shopify provides:
A fully hosted eCommerce website solution
Support multiple languages
100+ professional themes to apply without coding
100+ payment gateways
1000+ apps integrations for more features and functions
Content Delivery Network for excellent loading speed
Top security and reliability for your site
Powerful marketing for all channels
Mobile responsiveness
24/7 customer support
With such amazing features, Shopify is a top-of-mind choice for online business owners all over the world. Anyone with zero experience in the field can begin and start selling right the way.
Further Reading:
Top 35+ best successful Shopify stores
Now, let's see the top 35+ best successful Shopify stores to see what they do best, they are divided into groups of niches as well.
Successful Shopify Stores for Health and Beauty
SkinnyMe Tea

Founded in 2012, SkinnyMe Tea was made to help people achieve health and wellness goals. They quickly grew from zero to more than $600k a month in revenue within just six months. What is more impressive is the founder - Gretta van Riel started it with just 24$ in her bank account at the age of 22. Now, the annual revenue of the company is estimated at about $37.8 million.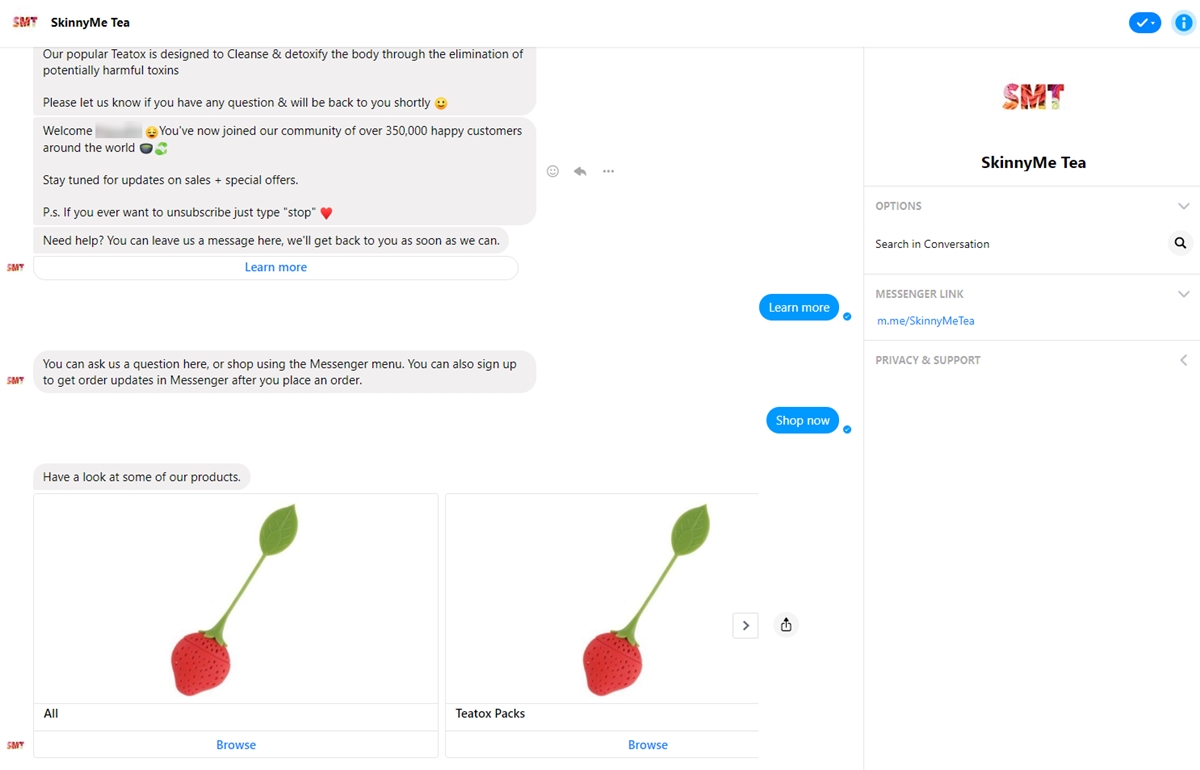 One more thing to learn from SkinnyMe Tea is that they integrate Facebook Messenger into their homepage to provide shoppers with an on-demand shopping experience.
Happiness Abscissa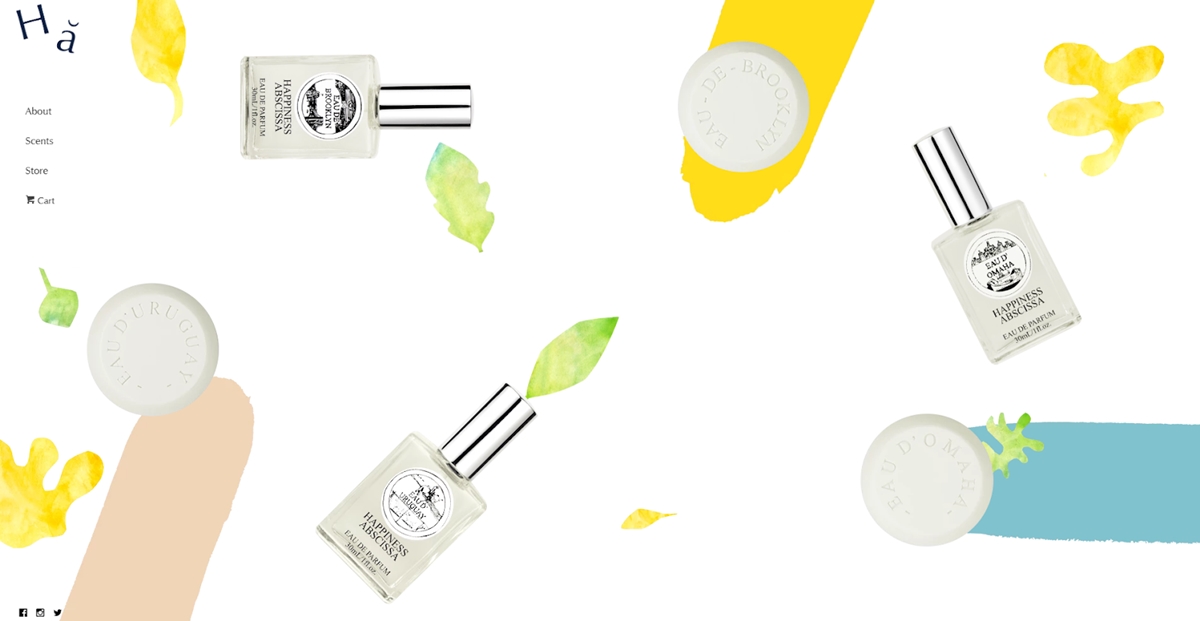 What we have here is a site that is very dedicated to the statement of reflecting happiness. Happiness Abscissa provides products for the sense of wellbeing through soap, perfume, and candles. It is a very well-designed website that we can all learn from when making your products seen. Check the site on mobile too since it really brings a new experience.
Flex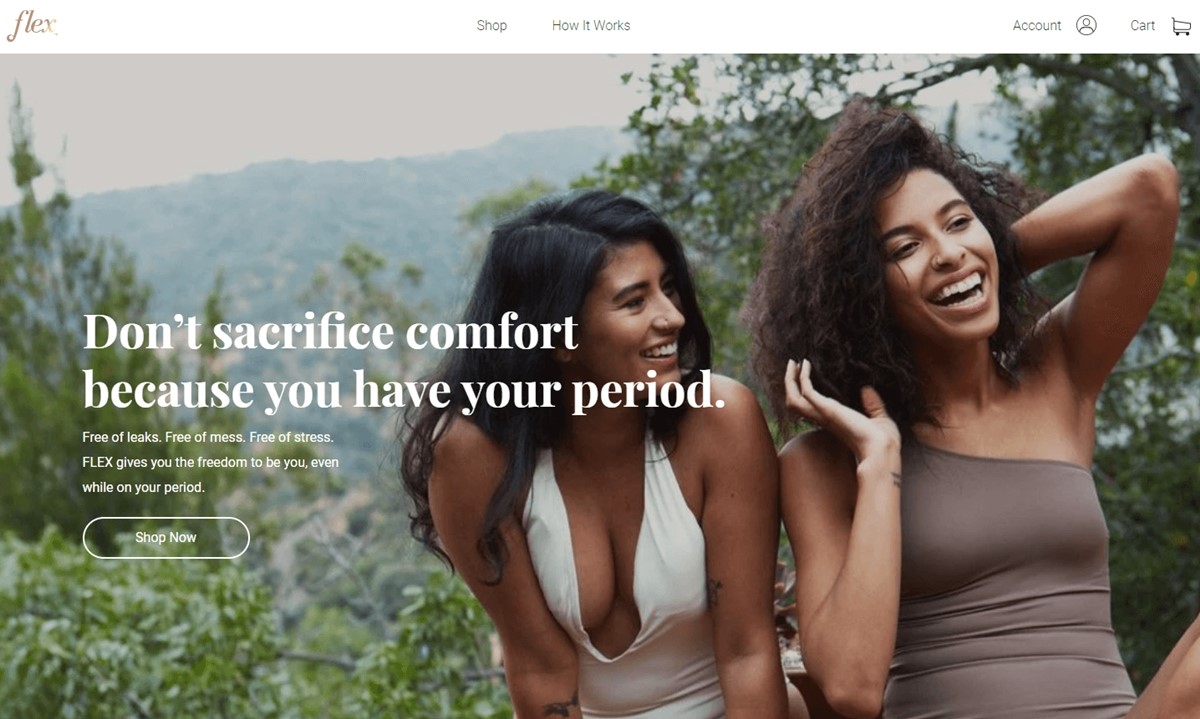 Selling delicate products yet very innovative and efficient, this is why Flex made it big and raised $4.6 million just in the first half of 2016. They make alternatives to tampons, which are comfortable and even allow women to enjoy sex during their period. So if you have thought of some new ideas, you should make them happen right the way.
Successful Shopify Stores for Clothing
Sir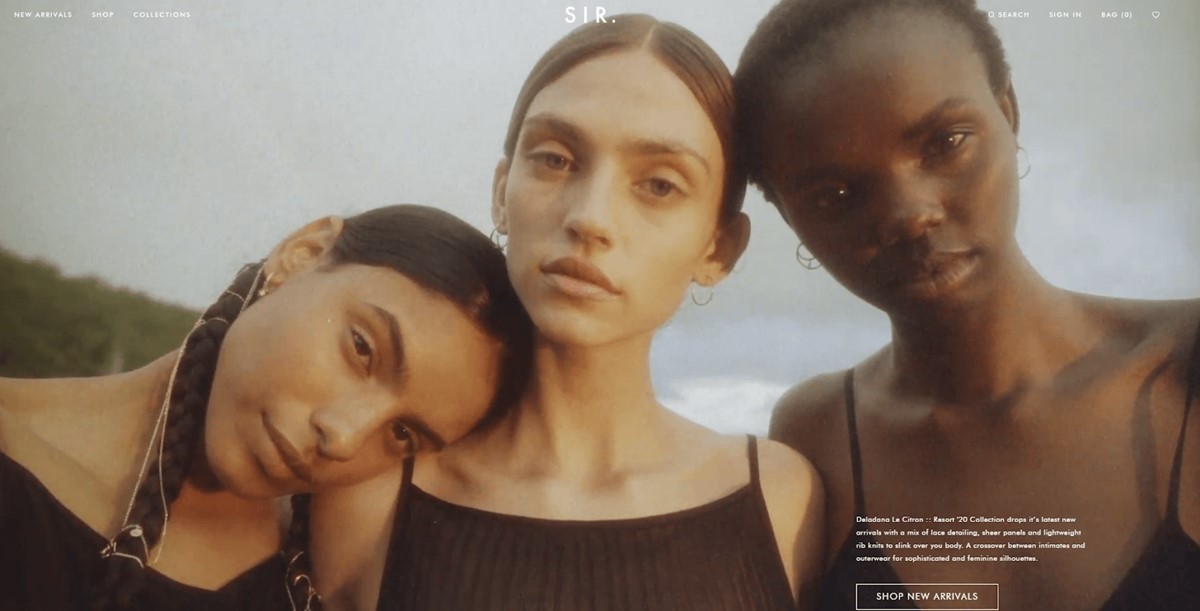 Bold, stunning, and beautiful, Sir provides a unique shopping experience throughout the entire website. The style of photography captures the viewer's attention immediately, while the interface sends a serene mood while browsing. This store from Syndey, Australia sure knows how to steal one's heart, and I'm lovin' them for that.
Gymshark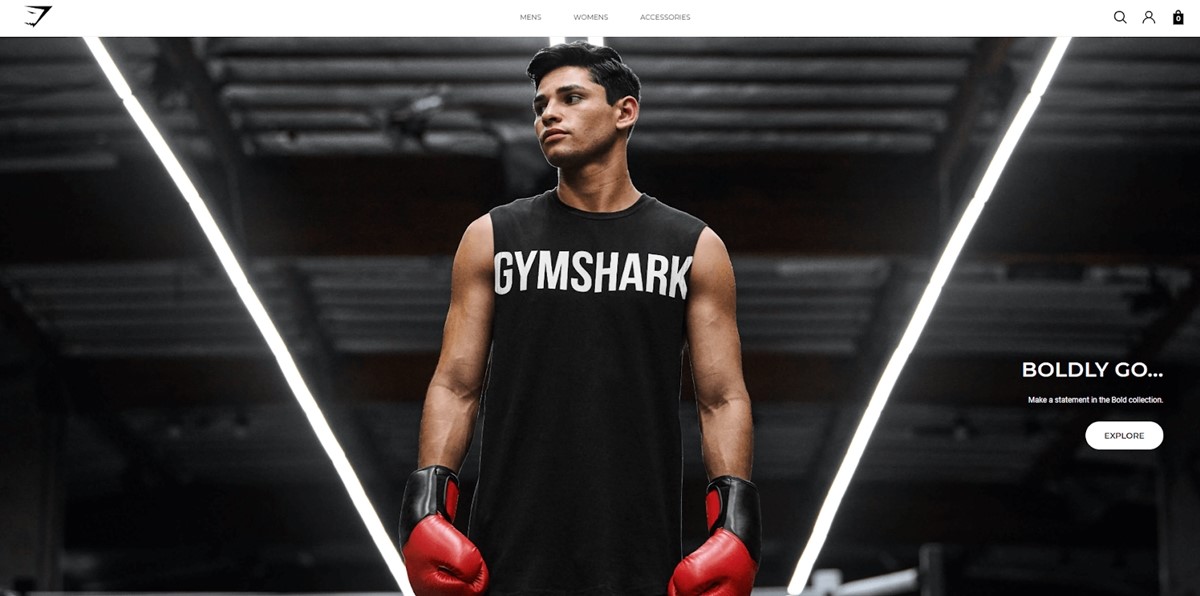 Gymshark, like the name, is notoriously famous as one of the fastest "swimming" and most recognizable names in fitness apparel. Founded in 2012 by young Ben Francis in the United Kingdom, the brand now has over 5 million social media followers and sells to customers in over 130 countries. The website uses a Shopify Plus plan for maximum eCommerce proficiency.
Negative Underwear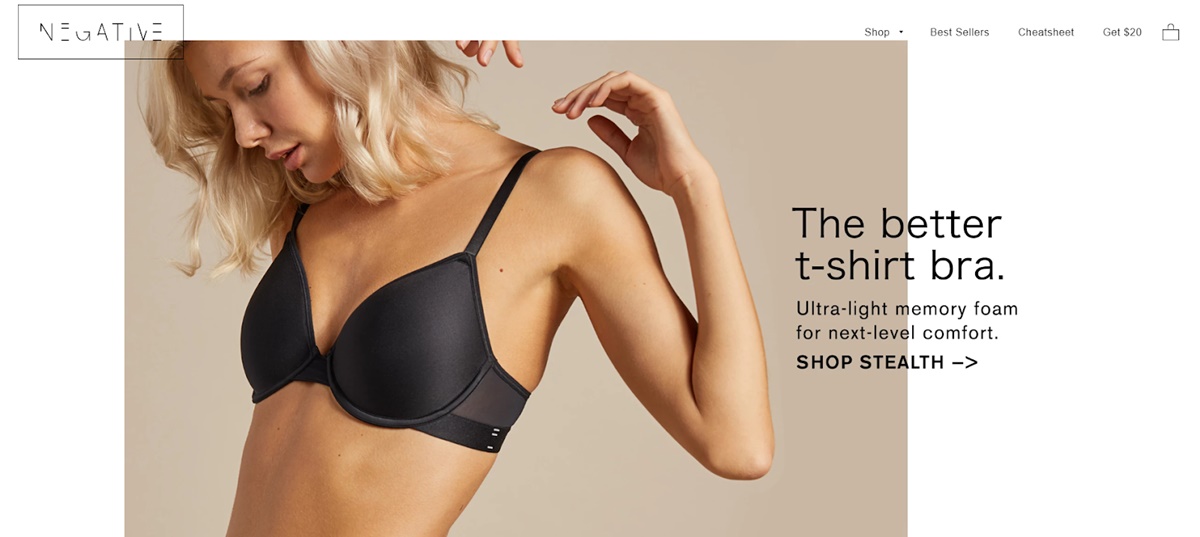 Negative Underwear was created to make comfortable lingeries that make women feel confident and comfortable. Their lines of products would refuse to use lace, padding, bows, and focus on intimacy feelings. Look like that works, since their revenue grew 150% just a few years after launch. The brand is also recognized by Vogue, Who What Wear, Refinery29 for the functionality and beauty of their effort.
The Hundreds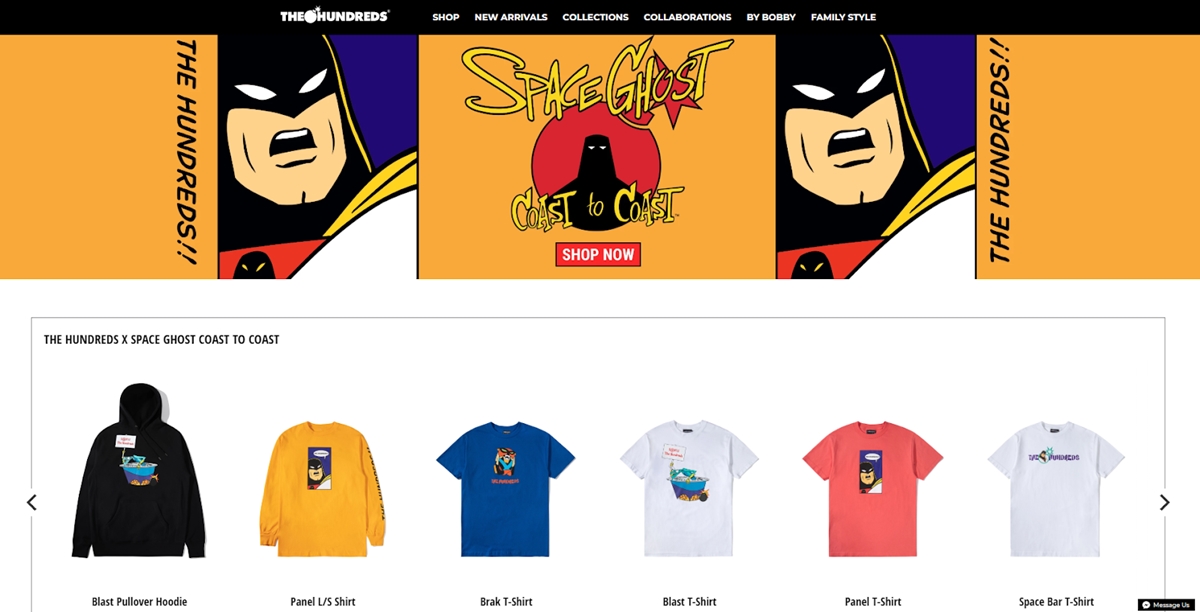 One common thing that I recognize about successful stores is: they all try to tell a certain brand's story. The same with the streetwear brand The Hundreds, you can see a sense of culture and community all over the website. Their major campaigns and sales are therefore more distinct and different. The brand now makes $11+ million in annual revenue and has a 14% increase in conversion rates over the years.
Further Reading: 9 Best Shopify Clothing Store Examples
Successful Shopify Stores for Cosmetics
Colourpop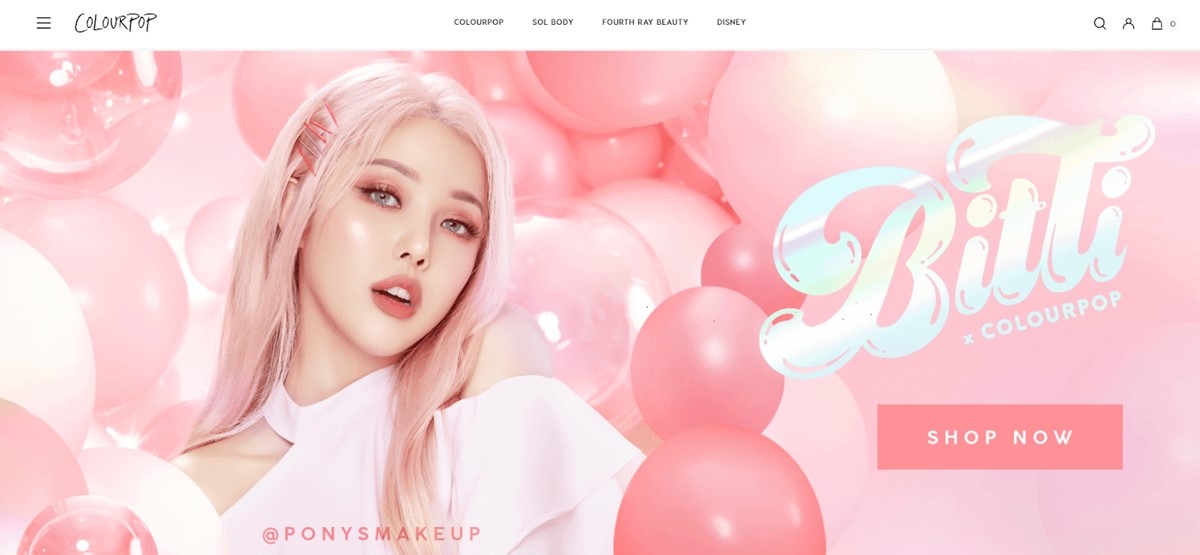 Founded in 2014, cosmetics brand ColourPop is well known for their affordable yet high-quality lines of makeup products. They have gradually gained more and more popularity, having collaborated with Disney and many high-profile influencers in the beauty industry. One of their secrets in optimizing profit margin is using Shopify to handle large order volumes seamlessly and inexpensively. The brand's annual revenue is estimated to be around $4 million.
Morphe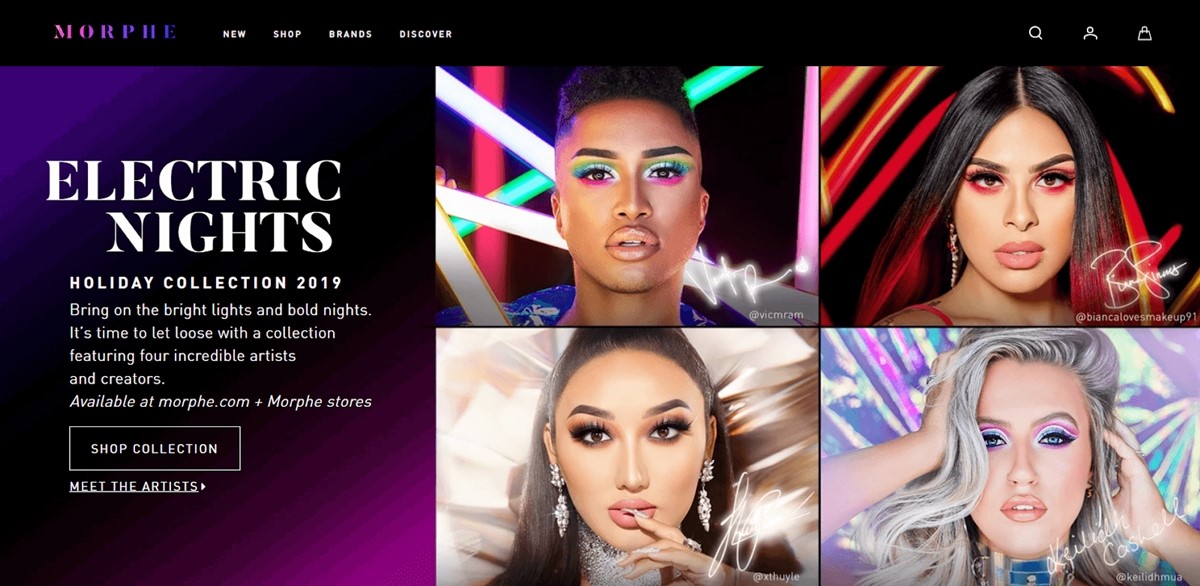 The cosmetics brand Morphe first started marketing by equipping makeup artists on a budget with high-quality makeup brushes that performed like the professional. Now, making $5.6 million in annual revenue, they still stay true to this mission while incorporating it into their brand and when launching a loyalty program known as a "Pro Membership" that professional, self-taught and student makeup artists can all get discounts on their products.
Kylie Cosmetics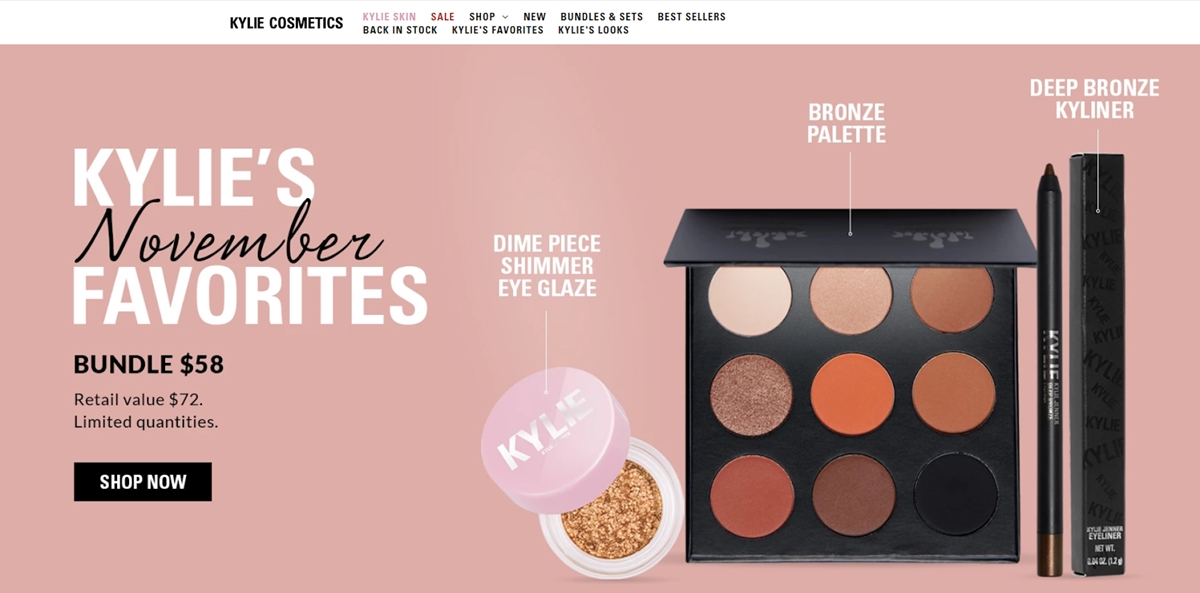 The wildly popular beauty company Kylie Cosmetics by Kylie Jenner - the youngest self-made billionaire is well known for using Shopify platform. Upon launching, 15,000 units of products were sold out within minutes with massive traffic that the site could only hold thanks to using Shopify. Now, the site has the available units of products up to 500,000 to meet the demand, and make around $630 million in a single year.
Successful Shopify Stores for Accessories
MVMT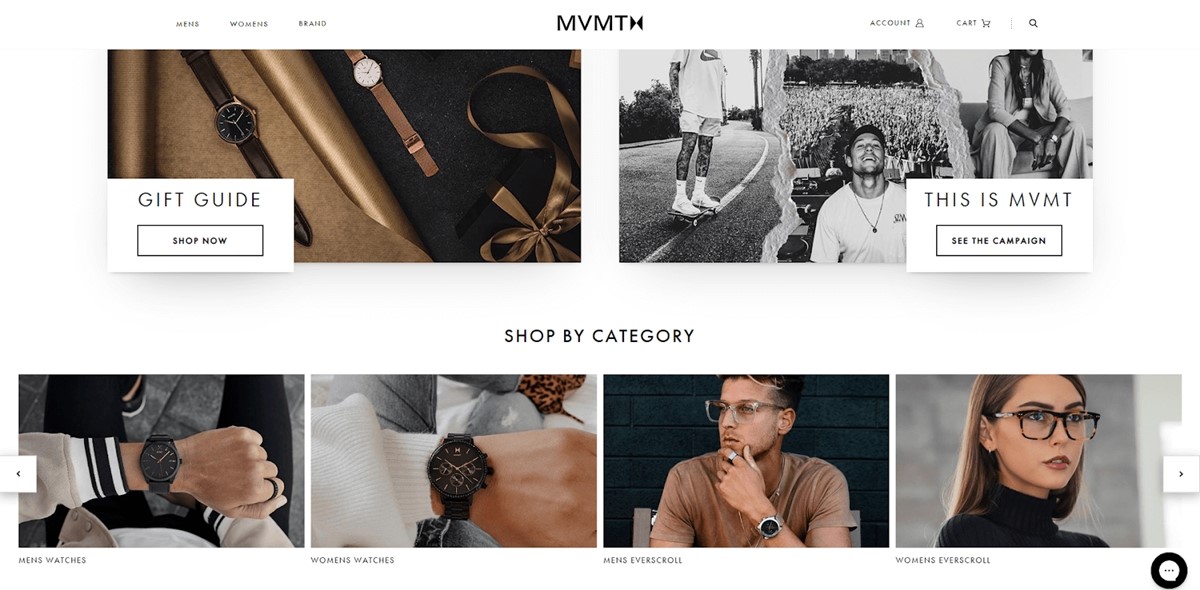 Started as a crowd-funding project on Indigo, MVMT promised to provide high-quality watches at an accessible price and instantly received over $290,000 in 2013. Since then, they have been working hard to grow a network of influencers and acquire new social media fans for more customers. They grew from $1 million to $90 million in sales in less than 4 years, and a lot of that is due for the Shopify platform that works well with many marketing channels.
Toyshades

Based in London where high fashion lies, ToyShades create a classic vintage and contemporary eyewear at reasonable prices. Realizing that many glasses wearers lose their frames within just 90 days after purchase, they bring to the market glasses with the prescription lens at just £40.00. Now celebrating a relaunch in 2018, seem like they are going strong as ever. One more key thing is their primary marketing channel is Instagram with very cool images.
Herschel Supply Co.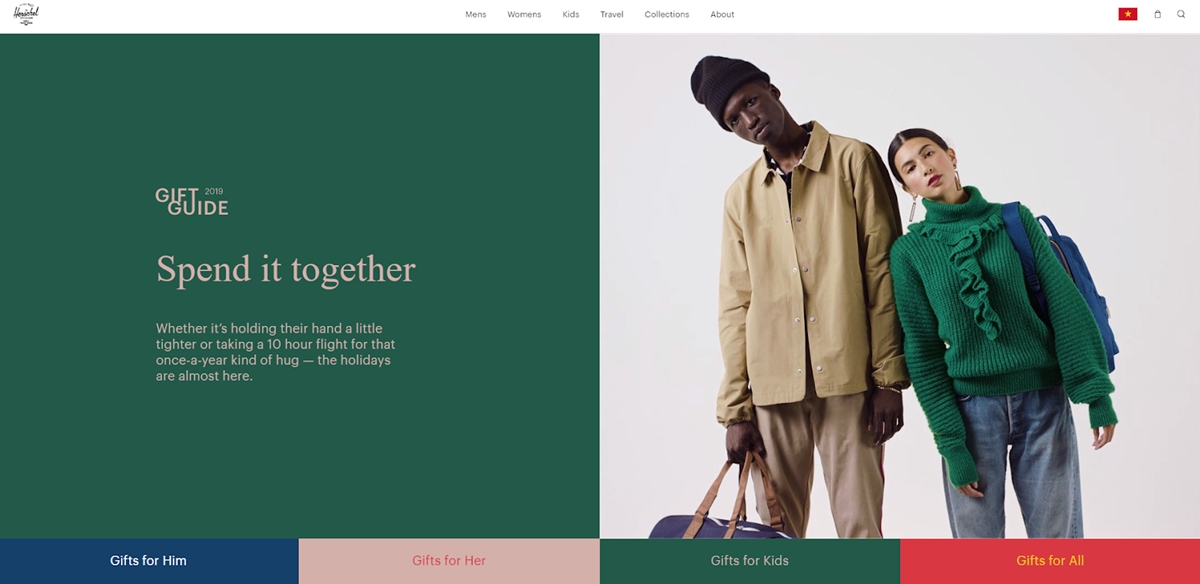 Herschel is a designer brand that is famous for bags, backpacks, and luggage from Canada. The Shopify store helps them keep up with orders from all around the world. Their customers can connect with them through 24/7 live chat, social media platforms, and purchase right at the fingertips. The result? They got $156 million in annual sales.
Further Reading: 6+ Best Sunglasses Shopify Store Examples
Successful Shopify Stores for Electronic Gadgets
Master and Dynamic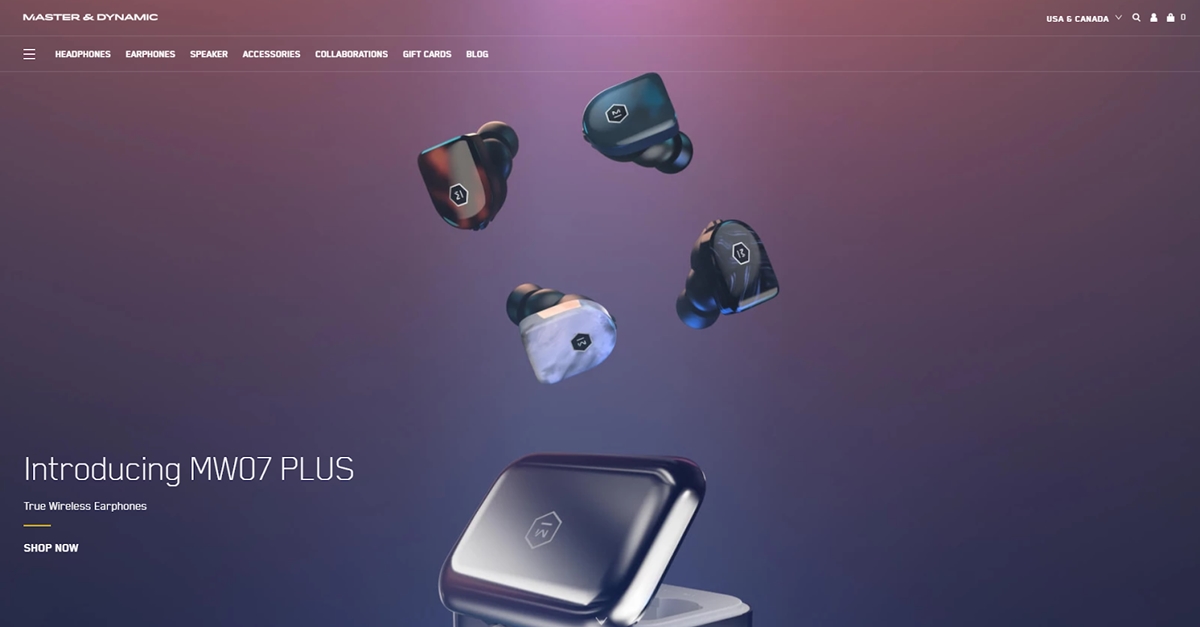 For all the headphone crazes, especially when wireless is getting more trendy, Master and Dynamic are selling top-notch products with exceptional designs. The headphone market is expected to worth $1 billion, and Master and Dynamic's pricing and quality can take on Beats by Dre's head to head.
Studio Neat

In 2016, Studio Neat kickstarted a crow-funding campaign for a new smartphone tripod and raised over $200k in just 30 days. And their goal was just $50k! From then, they continued to provide cool devices and accessories at an affordable price and stood out for the founders' passion in solving real-life's problems.
Successful Shopify Stores for Home and Furniture
The Modern Shop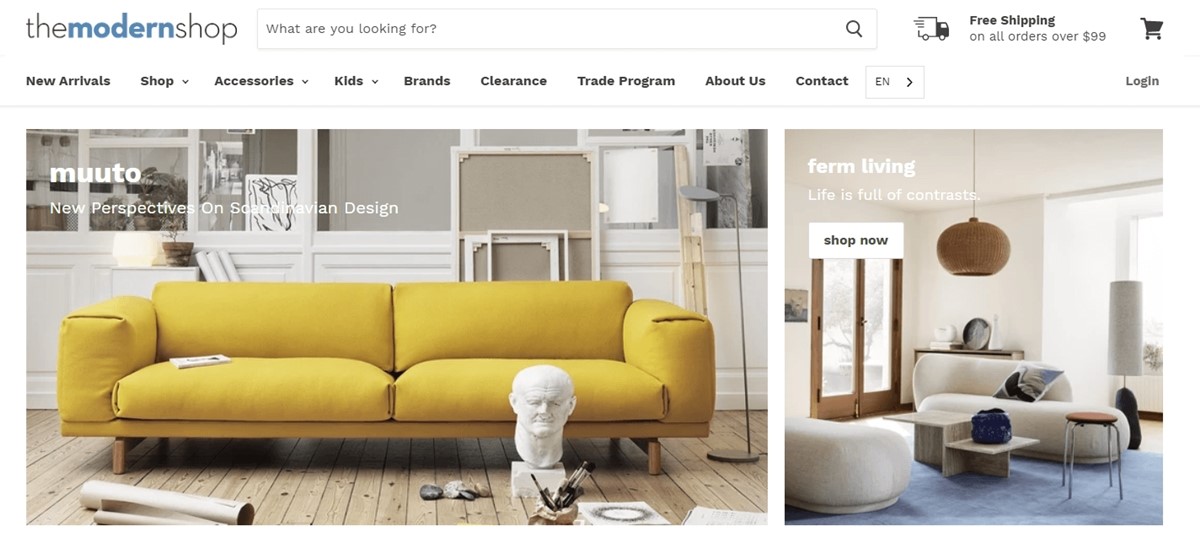 The Modern Shop is a fine modern lighting & furniture store from Canada, selling quality products from all over the world. Started as a seller for local community, the store is more like a passion project with clean design. If you want to turn your brick and mortar business into an online one, you can learn from them.
St. Frank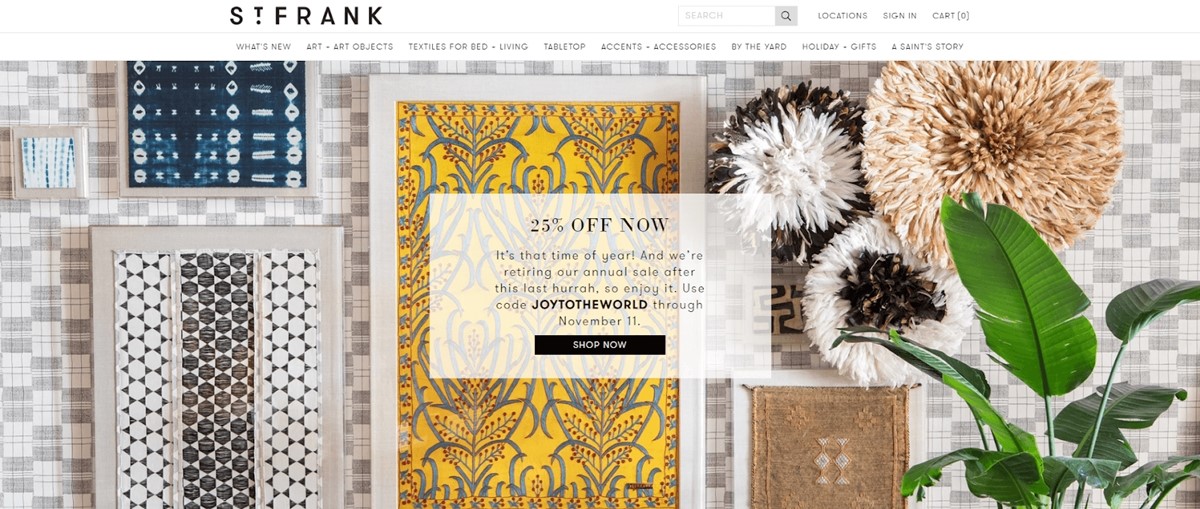 St.Frank sells beautiful, handcrafted decor. You will find it all when it comes to decorating your house, and the site has a sleek looking design. All sorts of accessories for your home partnered with artisans around the world, ranging from pillows to kitchenware are beautifully displayed for purchase
Further Reading: 10+ Shopify Furniture Store Examples
Successful Shopify Stores for Dropshipping
Meowingtons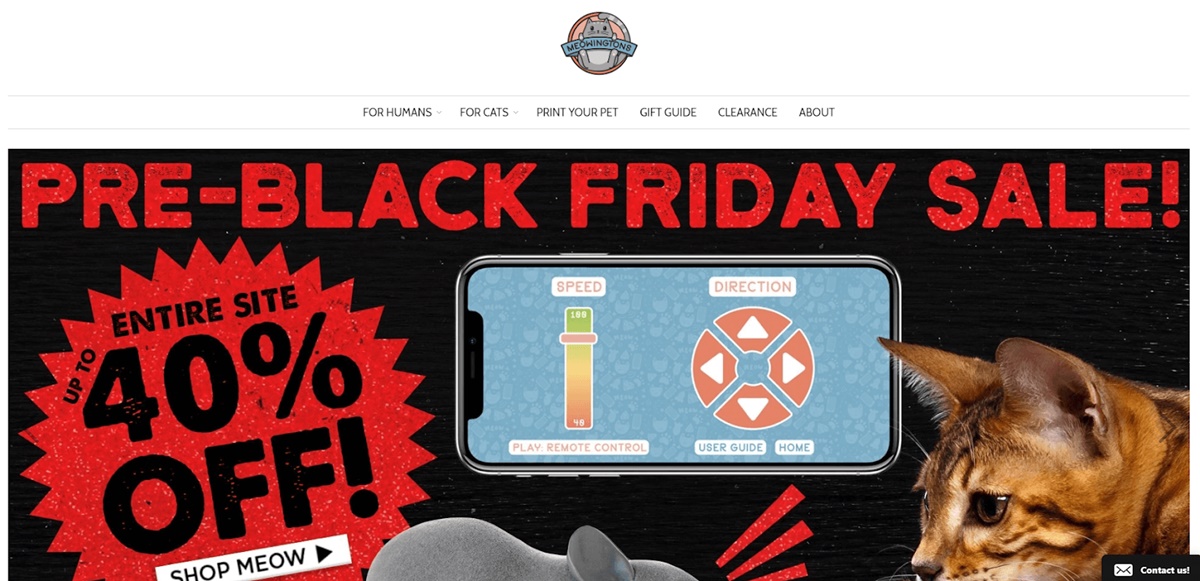 This is a prime example of picking a niche and do really well. Meowingtons is an adorable store that started as a dropshipping business and sells cat-related products from AliExpress. They now slowly switch to branding their own products, get about 4k visitors per day to the site, and made a revenue estimated of $100k per month. Oh, and they give a portion of profits to support shelter cats, how meowsome is that?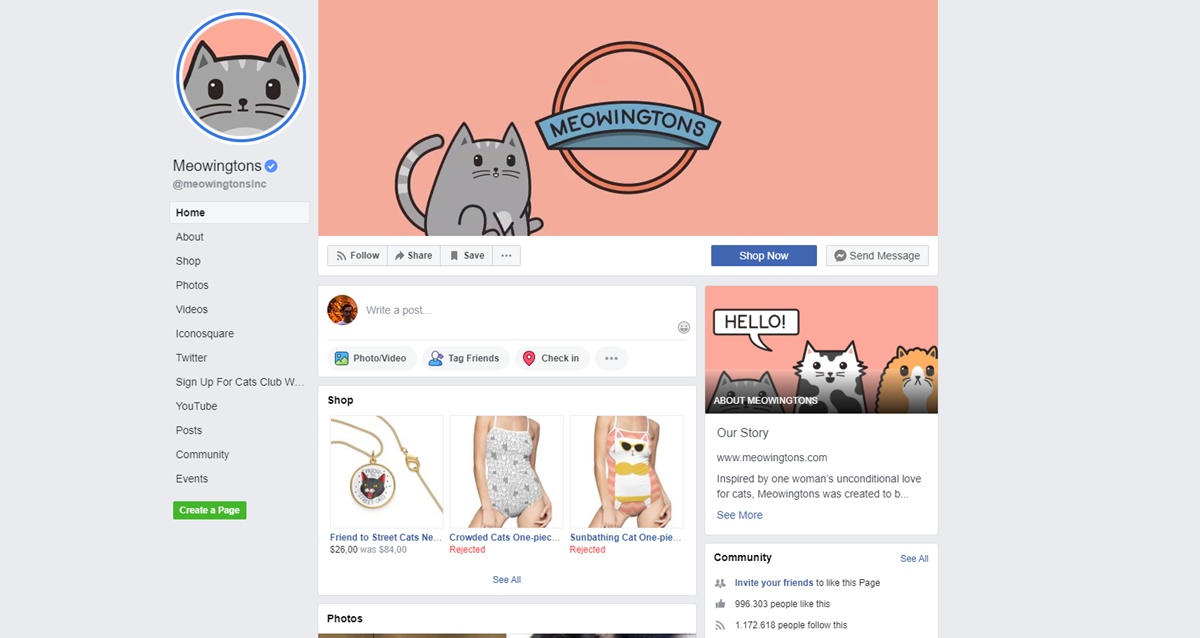 Also, check out how they design their brand really well and dedicatedly, which make their Instagram page has 468k followers, and Facebook page has 1+ million likes.
BlueCrate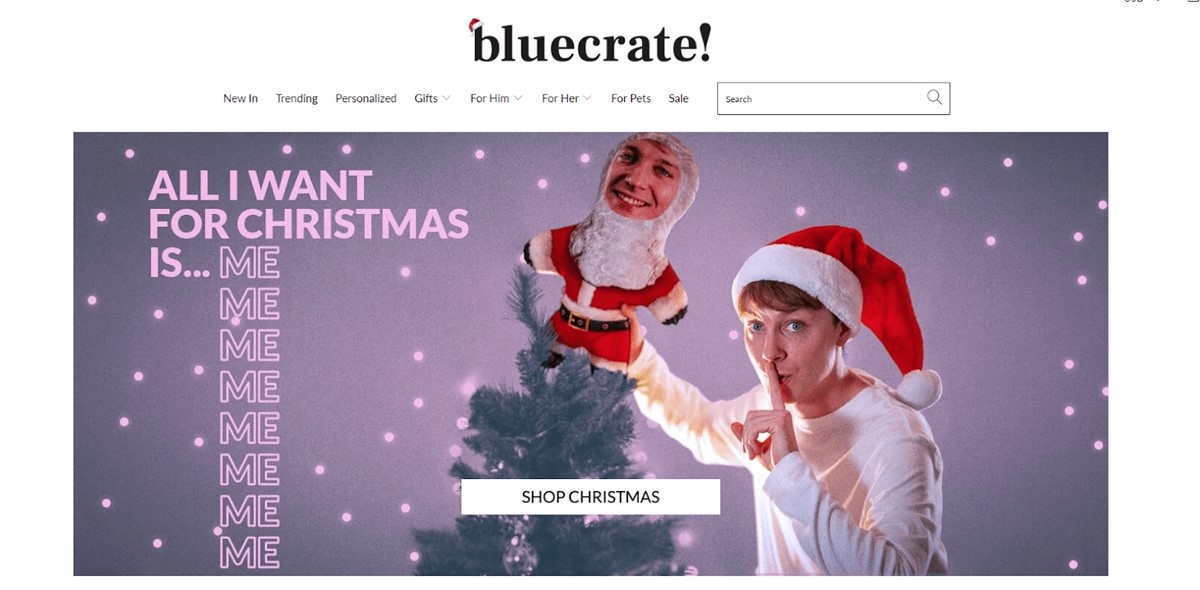 Not so blue now, but BlueCrate has a ton of traffic and orders thanks to their unique products and making 7 figure number of profit easily. Again, good branding is the key. They sell all the cool and weird toys for people all around the world, with seld-made explanatory videos and awesome product images. They call themselves "the home of hilarious gifts" and I adore it.
Successful Shopify Store for Pet
Modkat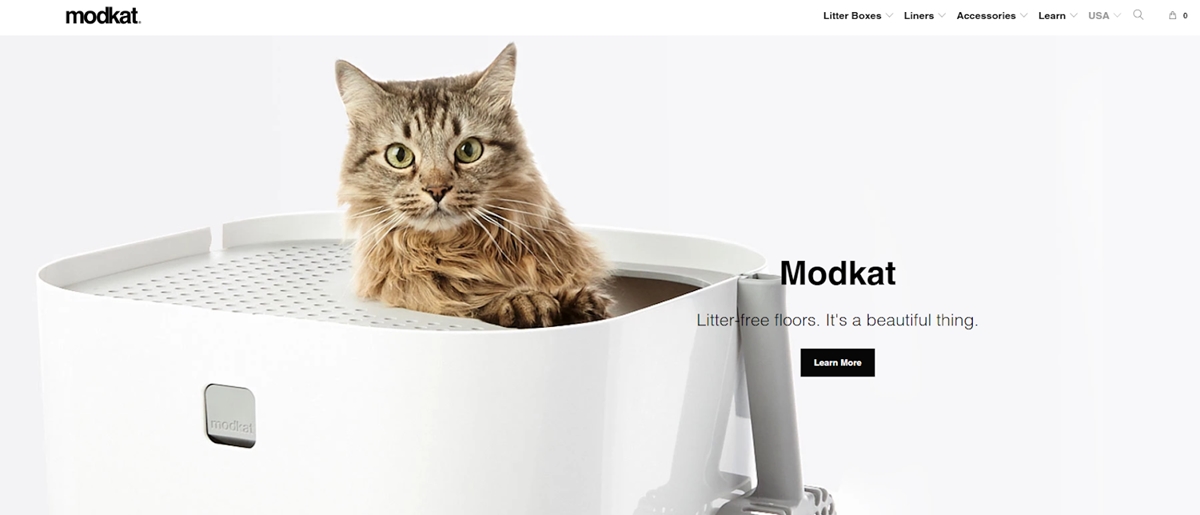 Where modern cats do their businesses, Modkat provides litter boxes for cats that looks really well-designed (well, since a designer made them) and fit in with the modern style of living space. The brand is well praised by Forbes, New York Magazine, and Houzz for the innovation in cats businesses. Now that is a successful design which human and animal all prefer.
Zee.Dog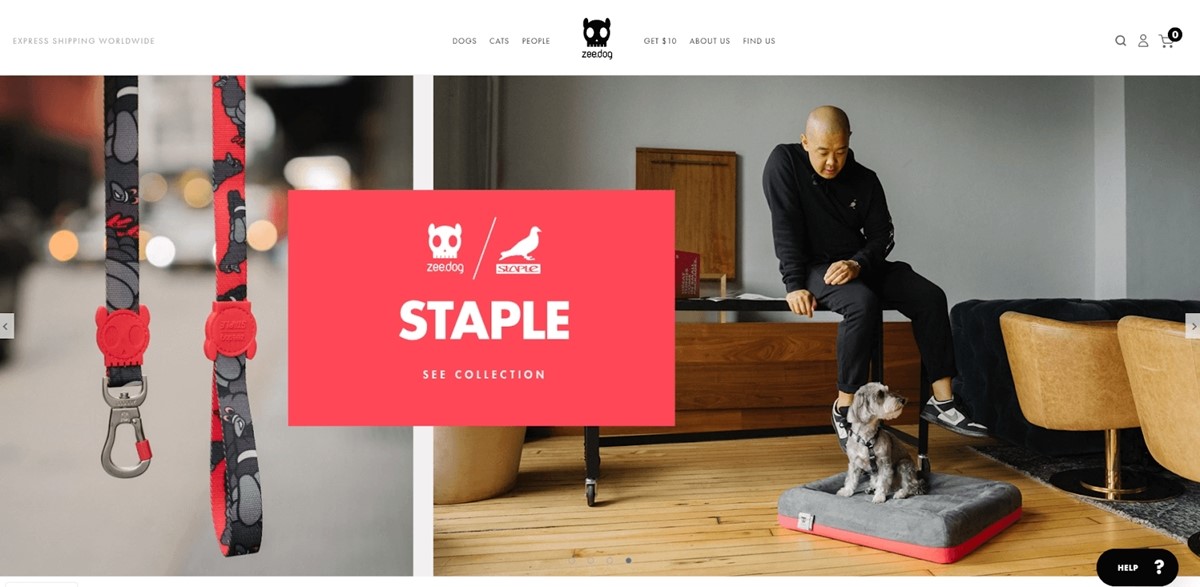 We have cats already, so why not dogs too! ZeeDog provides leashes, toys, harnesses, collars for all dog owners everywhere. The design of the website is absolutely stunning, with a size ruler to conveniently see the length of a leash for different kinds of dogs.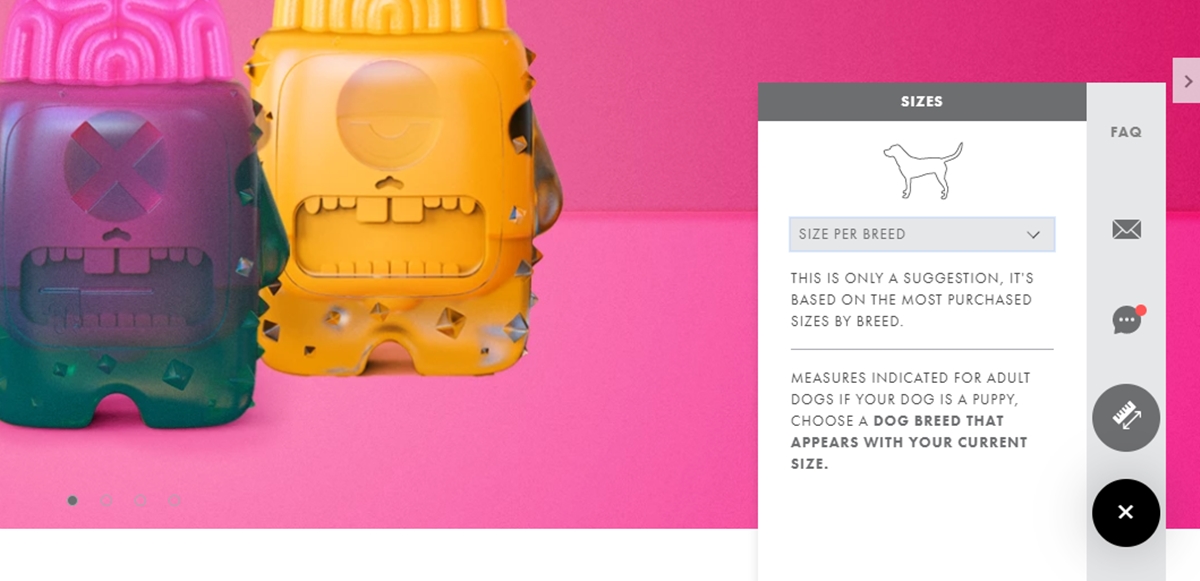 You can also live chat here, or read the FAQ and email them. Their Instagram page has 221k followers, but I haven't seen the feature to purchase from the Instagram feed on the site, so that can be a good thing to add.
Successful Shopify Store for T-shirt
Getshirtz

If you are a home-grown business, you should check out Getshirtz. From Georgia, US every t-shirt is designed, printed and shipped from the USA. The t-shirts are designed by talented artists from all over the country and they pride themselves on using only the best quality materials. Now, they have over 10,000 t-shirts sales and are growing all the time. They also offer a 30-day money-back guarantee, so if you're not 100% happy, they will give you a full refund.
Thatshirtwascash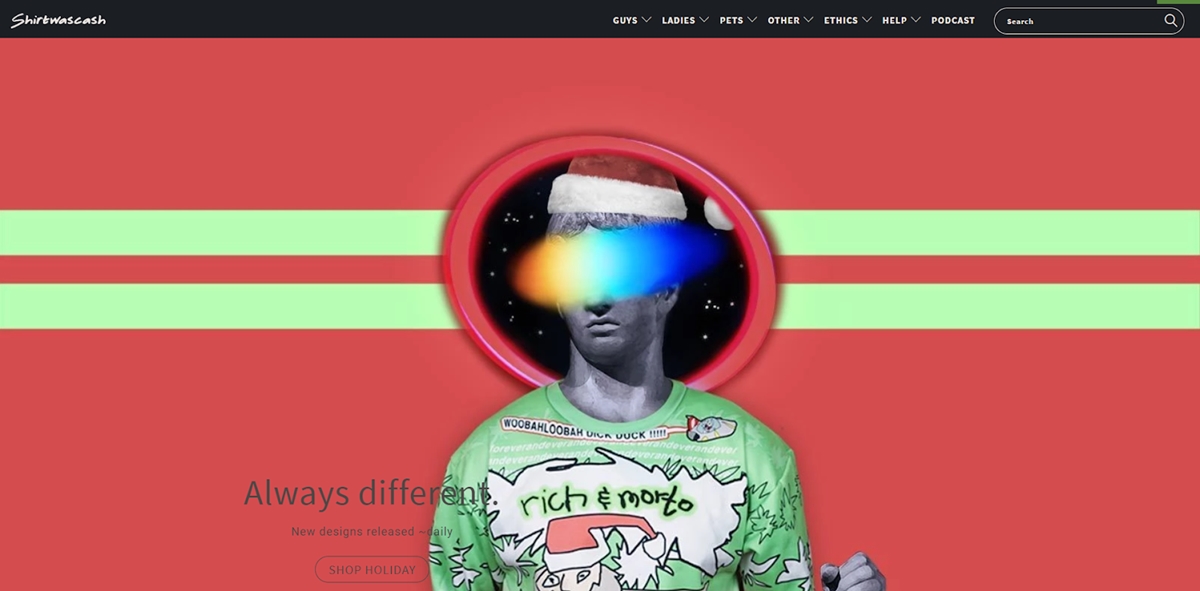 Thatshirtwascash started as a joke on Reddit in 2014 but soon became a trend in making ridiculously good shirts that can stand out from the crowd. These shirts are wacky, weird, and speak languages that few understand, and that is the best thing about them.
Further Reading: 10 Best Shopify T-shirt Store Examples
Successful Shopify Store for Jewellery
Biko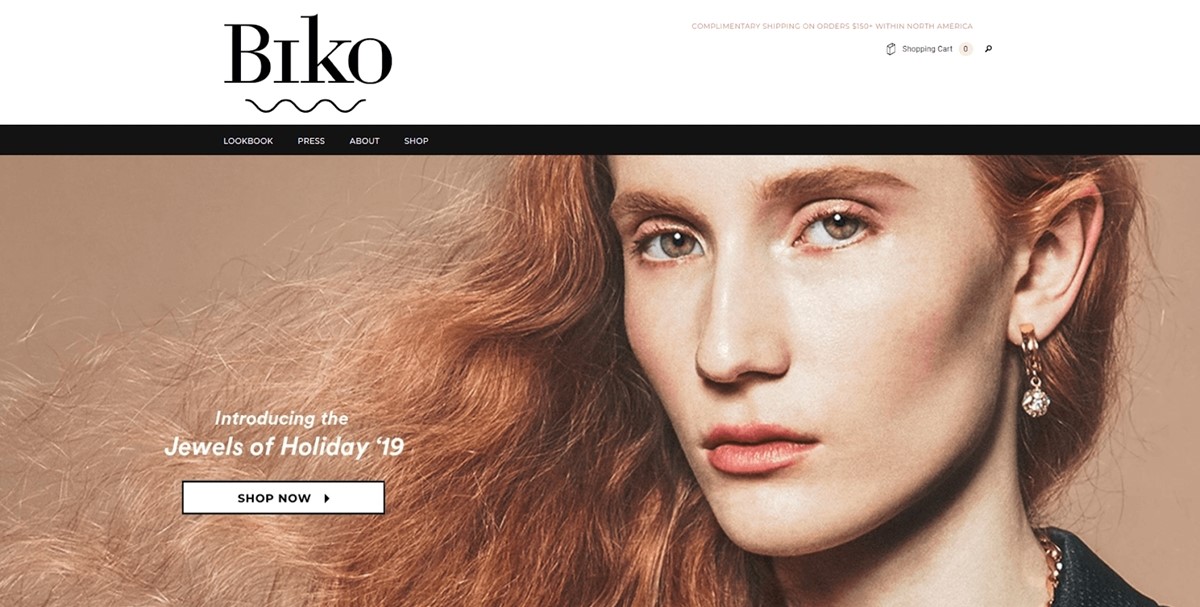 Biko is a successful example of a well-designed website, which has only 4 navigations and a ton of great photos. The highlights of such luxurious products are done really well too, leading visitors to a purchase path. As the founder Corrine Anestopoulos continue to expand the business and styles, this jewellery store keeps on looking promising.
Wolf Circus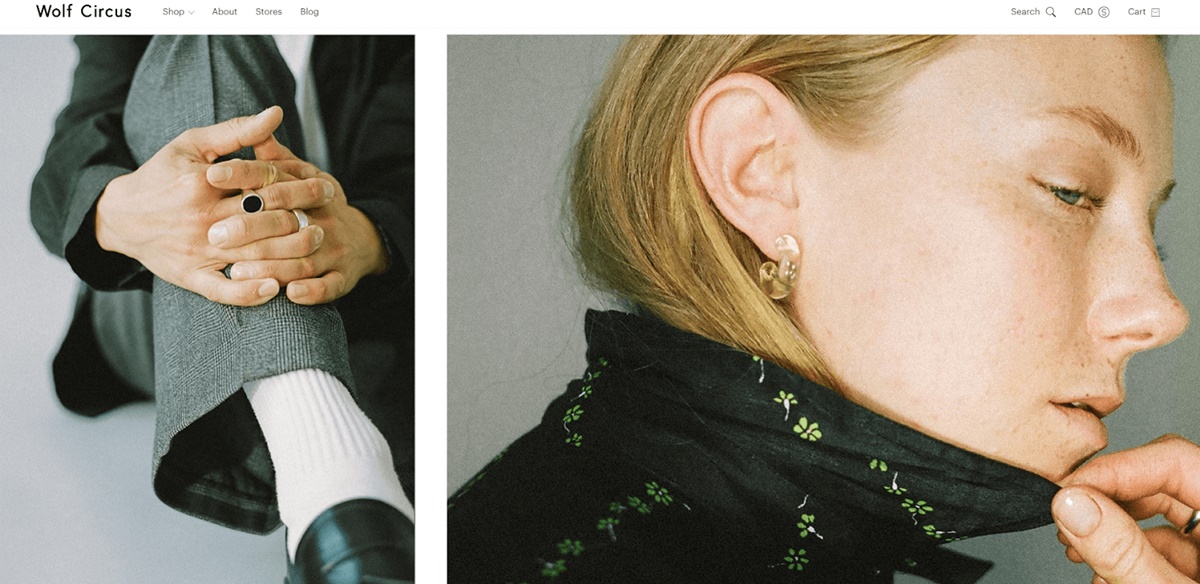 Wolf Circus is a store on Shopify with a line of "attainable luxury", handmade in Vancouver, BC. They've gained recognition for their accessories with great quality and a fine regard for detail. All of their products are hand fabricated using either recycled sterling silver or recycled bronze that's coated in a high-grade 14k gold plating.
Successful Shopify Stores for Print on Demand
Print on demand is when you work with a supplier to customize products with your own designs to sell on a per-order basis under your own brand.
So you don't pay for the product until after you've actually sold it, and there's no need to buy in bulk or store any inventory yourself.
Also, with print-on-demand services, from printing to shipping after the sale is all handled by your supplier. When you've set everything up, it takes just a few clicks to fulfil an order once you've made a sale.
The below examples are more services than stores, but they can provide an easy way for any individual to do business with dropshipping with little time.
Printful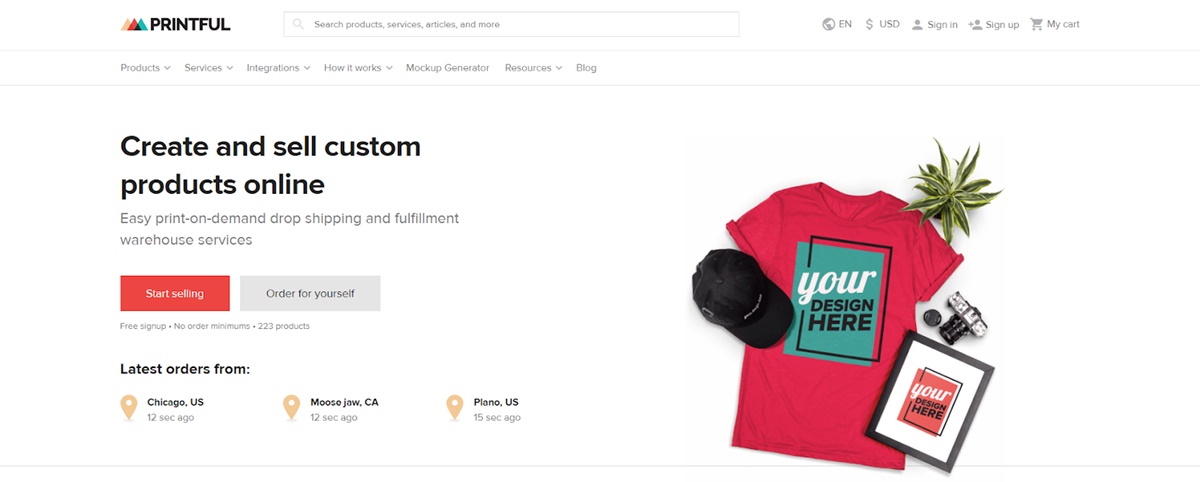 Printful is a popular choice among print-on-demand sellers because the service is really convenient to use mockup, add options of brandings, insert packages, and create your own products. They work on mugs, posters, pillows, beach towels, aprons, anything you can think and pay for.
Gooten

Like Printful, Gooten offers a wide range of products that you can customize with several choices that are unique to its catalogues, such as calendars or dog beds. However, since Gooten can use an international network of vendors to print their products, you get a lot more variance in terms of quality and shipping, with lower product and shipping prices as well.
Successful Shopify Stores for Toy
Mindzai Toys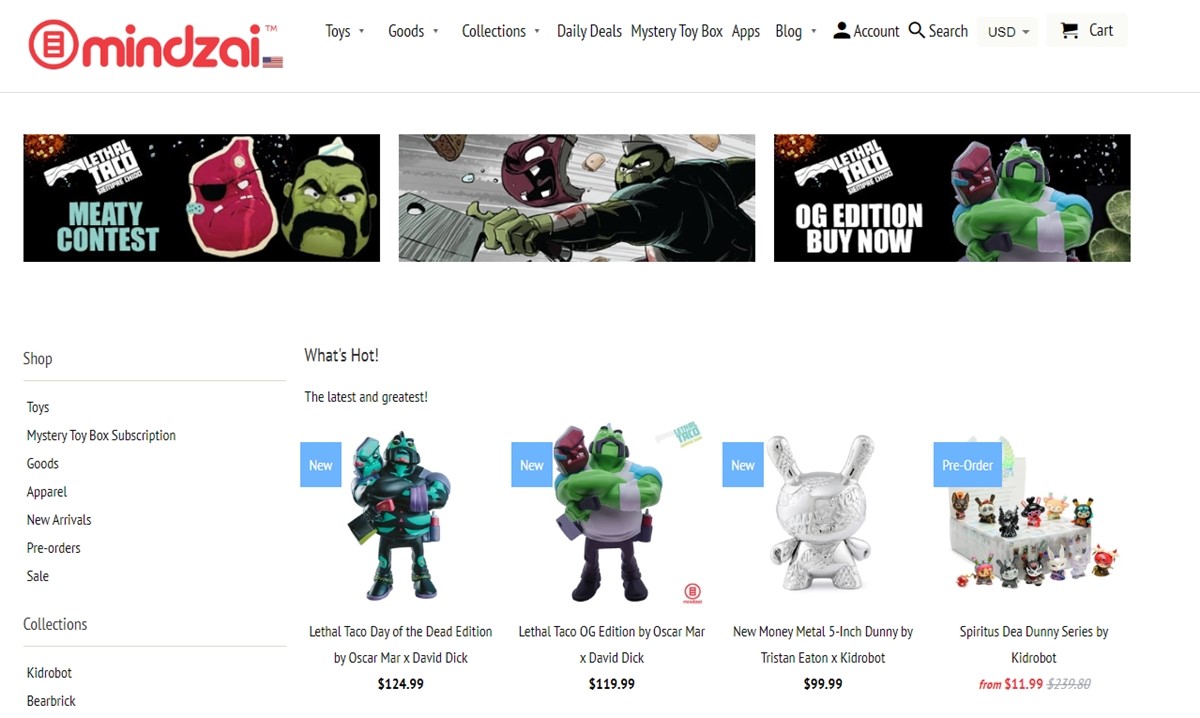 Mindzai gives its artists a great platform to showcase works while providing customers with the hottest products of DIY toys. Their main idea is making something people would want to put on their shelf and treasure. The Shopify platform make all eCommerce aspects easier and less worry for the founder to focus on making new exciting products.
Blankie Tails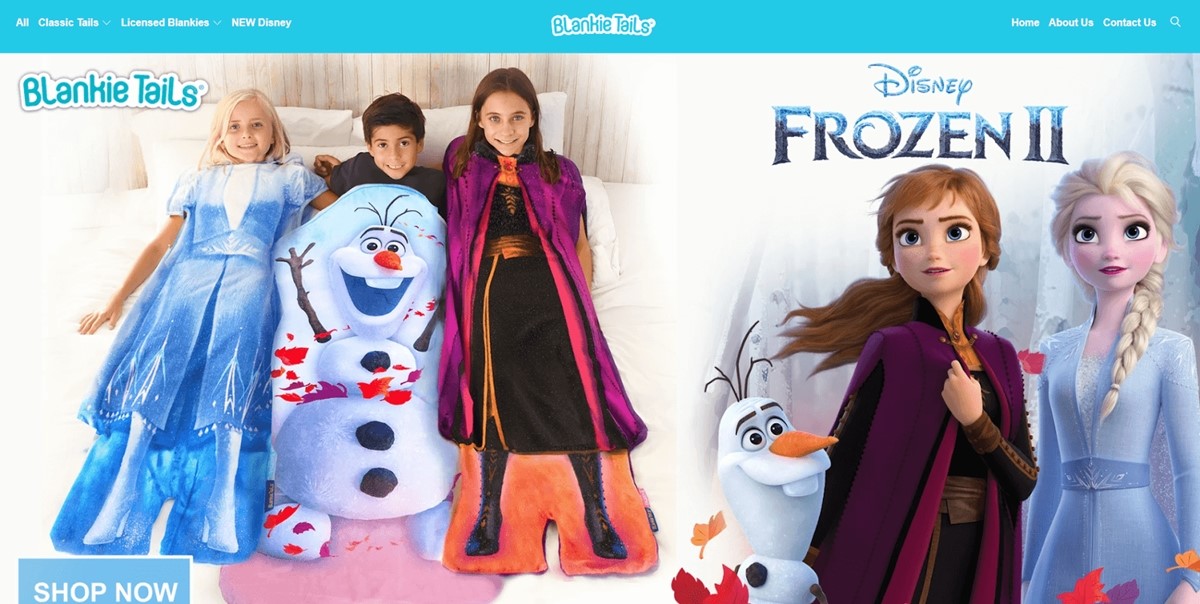 From a post on Facebook about blankets in the shape of mermaid tails, Hattie quickly sees the trend and started Blankie Tails. The business started selling locally in Chicago, but quickly expanded through social media and eventually sold over +5,000 items per day on Christmas's Eve.
What are the most successful Shopify stores?
Rebecca Minkoff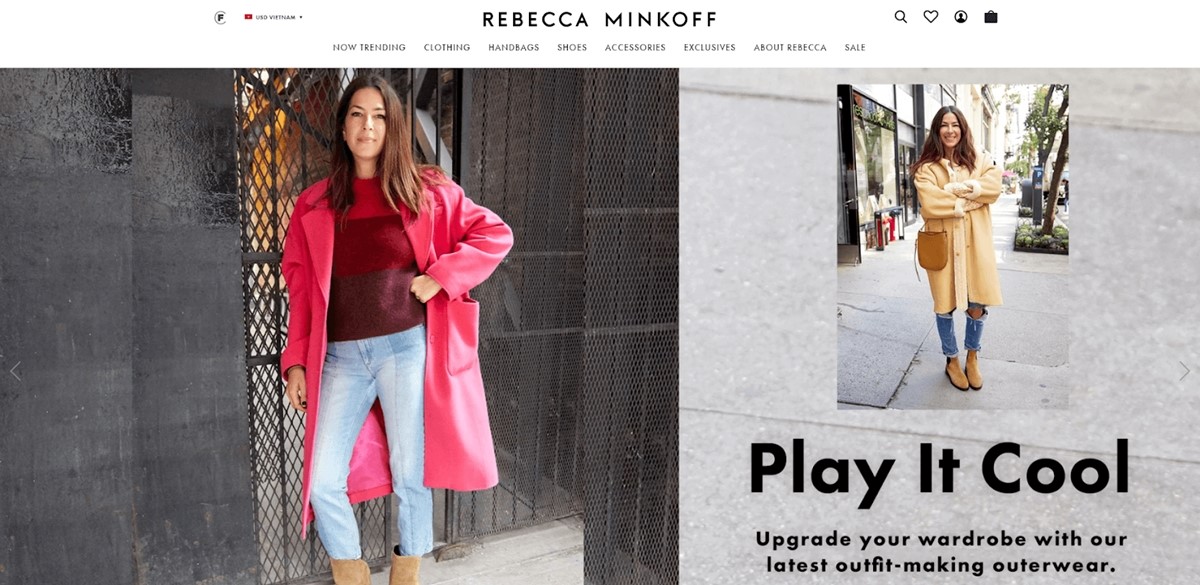 Though not making a superb profit like Kylie Cosmetics, Rebecca Minkoff is the prime example of growing really quickly when switched to use Shopify. Joined the Shopify platform in 2017, the brand provides luxury apparel and accessories to their audience. Then they quickly add 70 more currency to sell in over 100 different countries and made $91+ million in revenue just that year.
Tattly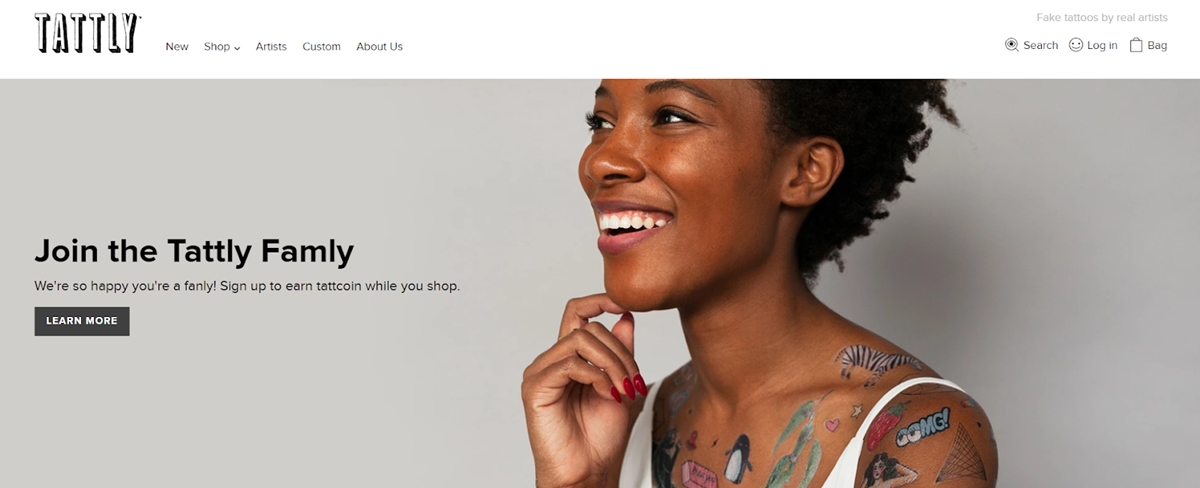 Started as a hobby for designer Tina Roth-Eisenburg, Tattly is now a growing temporary tattoo business. Approximately, they shipped 2.6 million temporary tattoos ranging from $5 to $15 to all over the world annually.
Luxy Hair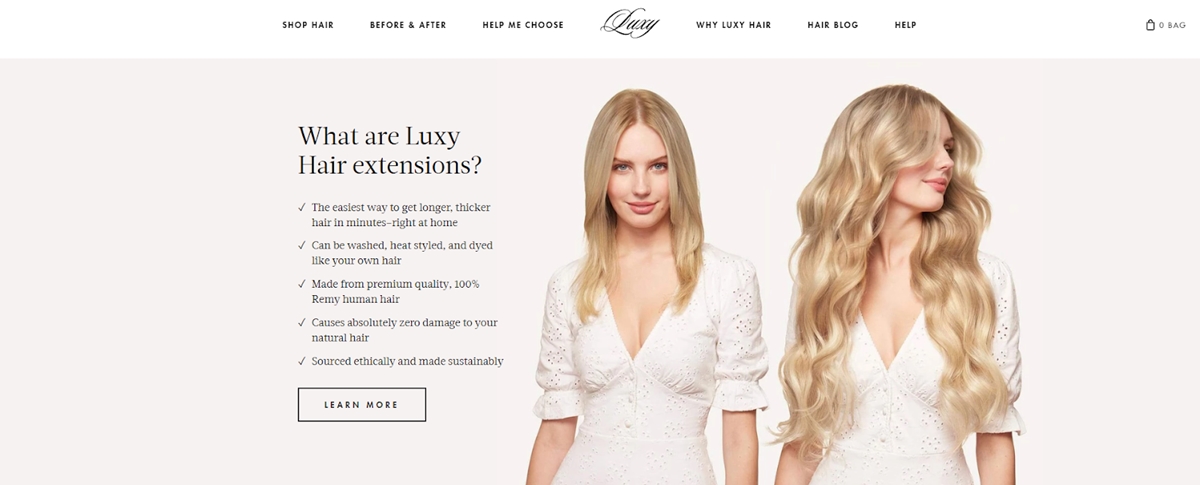 Luxy Hair is one of those brands that pioneered in content marketing on social channels like YouTube and Instagram. They started their business with a loan of $20,000 that they had 6 months to repay, which fueled their passion to get their business up and running quickly and effectively. So they start creating YouTube hairstyle tutorials so their audience could see their product in action and it was one of the most effective sales tactics they used to get a 7 figure in annual profits
What big companies use Shopify?
Tesla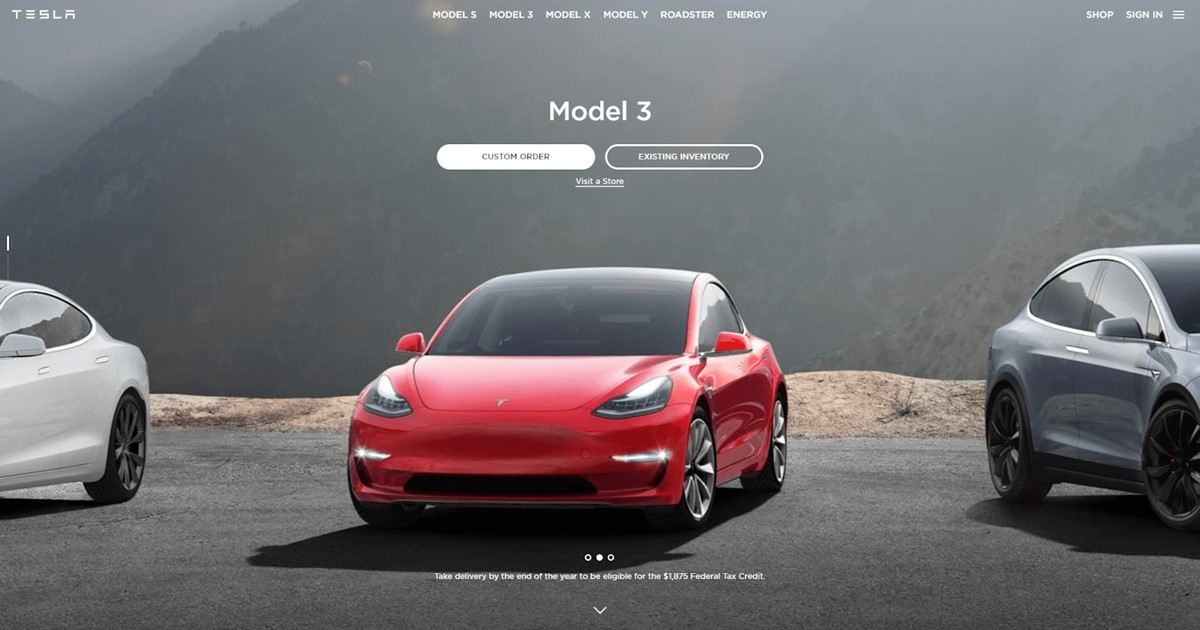 The electric car company Tesla is most notable for its innovative products and outspoken co-founder, Elon Musk. With a clean and crisp Shopify store design that reflects the design of their products, they make accessing their inventory and product information really simple for visitors to their site. They make $11+ billion in annual revenue.
Budweiser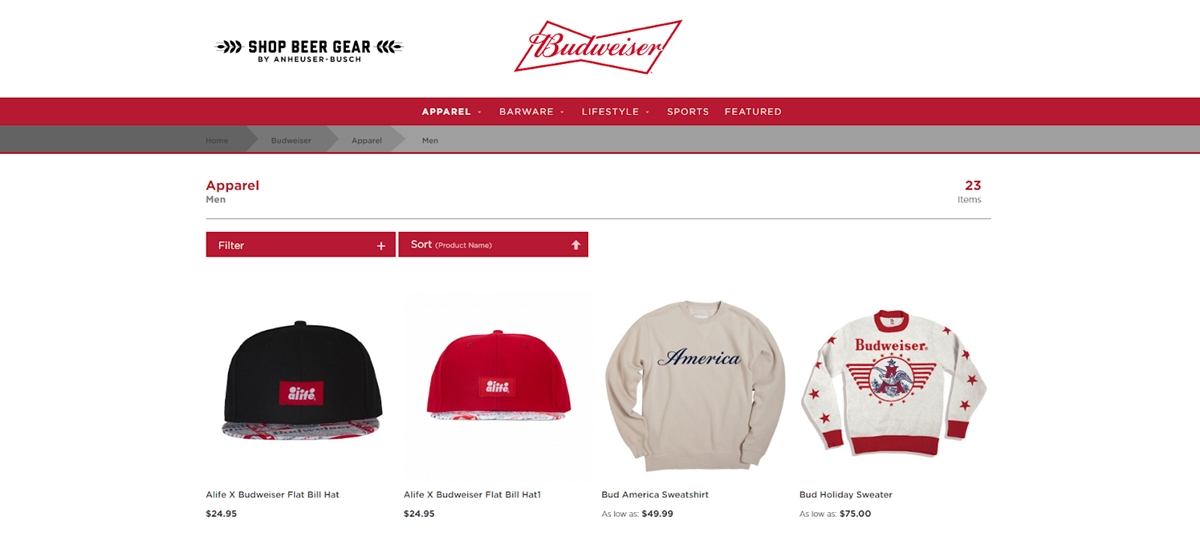 Budweiser, the "King of Beers" use their Shopify ecommerce store, Shop Beer Gear, to sell brand merchandise, share consumer information, and build their loyal audience. Their Shopify store is selling apparel, barware, lifestyle products, and more. It has $11+ billion in sales & is #4 beer brand in the USA
Nestle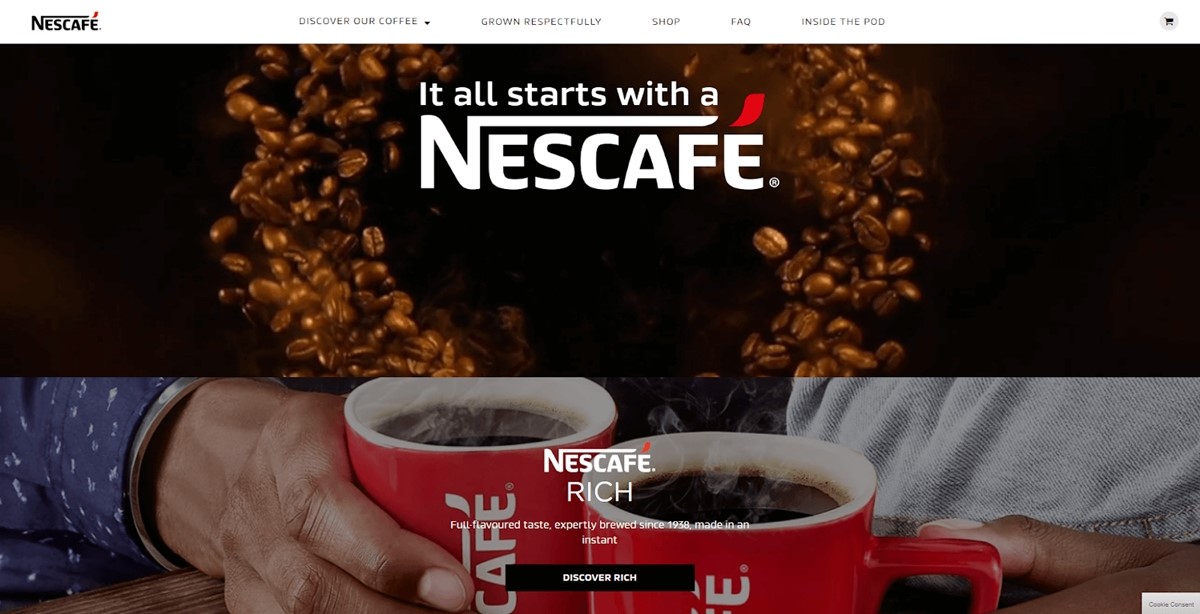 When the Nestle team was tasked with creating almost an entirely new brand for Nescafe instant coffee brand, they only had 8 weeks. So they turned to Shopify to make it happen. They built out an ecommerce infrastructure, integrated their logistics and fulfilment systems, implemented analytics all in time to launch their first marketing campaign successfully. The brand makes $89+ billion in annual revenue.
Lessons to learn
If you look at all the above Shopify store examples, there's one thing in common: They aren't just selling a product, they're selling a story. They all prioritized their website and made sure it is appealing to the audience that they're trying to target.
Here are some useful tips that you can use to ensure your Shopify's store's success:
Your Shopify theme: Make sure to select a Shopify theme that reflects your brand, your products, your offer to the customers.
Colour combination: Use colours to your advantage and help your products stand out even further. Using the right colours can help convey the right feeling about your brand.
Accessibility: Your Shopify website should be easy to navigate through and easy to find the products.
Photography: Using the right pictures make a difference. Good pictures can help capture your audience's attention and show the value that your store is offering.
Conclusion
All these Shopify stores vary in their successes but can bring great inspiration for a successful eCommerce store. So which one of the stores inspired you the most to aim high with your own business?
Let me know in the comment section below, and who knows, I may need to add your store into a list like this in the future. For now, go and get started with your own best successful Shopify store!
---
CEO and Founder of Avada. Pursueing a simple and healthy lifestyle. A friend, a husband and a dad of four children, a trainer and an influencer wannabe. He is a big fan of sports and travel, also.
New Posts
Stay in the know
Get special offers on the latest news from AVADA.