Shopify Facebook Chat Apps 2021
11+ Best Shopify Facebook Chat Apps from hundreds of the Facebook Chat reviews in the market (Shopify Apps Store, Shopify Apps) as derived from AVADA Commerce Ranking which is using AVADA Commerce scores, rating reviews, search results, social metrics. The bellow reviews were picked manually by AVADA Commerce experts, if your app about Facebook Chat does not include in the list, feel free to contact us. The best Facebook Chat app collection is ranked and result in April 2021, the price from $0. You find free, paid Facebook Chat apps or alternatives to Facebook Chat also. The Top 50+ Shopify Free Apps for Every Store.
11 Best Facebook Chat Apps for Shopify
Here is a list of 11 best Shopify Facebook Chat apps:
VITALS: 40+ apps in one by Vitals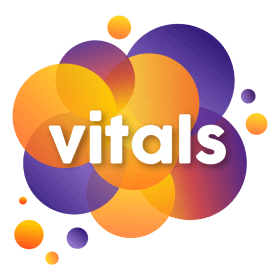 Would you want to attract more customers? Would you like to capture customers' interest when visiting your store? Do you want to multiply the types of marketing forms? These questions are solved when your business chooses VITALS: 40+ apps in one, which is created by appsolve. The app provides a lot of distinctive features. First, VITALS serves as a review picker, which means that it will gather customers' feedbacks and send to stores' managers. By doing this, you can easily analyze their shopping trend, their favorite items as well as measure the effectiveness of the marketing campaign. Second, you are able to convert currency when you boost your app to work in many other countries in the world. VITAL allows exchanging currency units in more than 160 countries so that customers can understand how much it costs regarding their frequently used currency. Last but not least, the app can connect with other social media like Instagram, Facebook, Youtube and so forth to push brand recognition. Through the connection, your products can be launched online marketing to reach more potential purchasers. Just pay $19.99 per month, you can use the full package of the app. Don't hesitate, download now!
Highlight features
Reduce the number of cart abandonment
Import reviews from Loox or AliExpress
Collect customers' reviews
Integrate 40 more apps in one tool
Update discounts for buyers
Price: 30-day free trial
Rating:5.0 / 5
Facebook Chat by Powr.io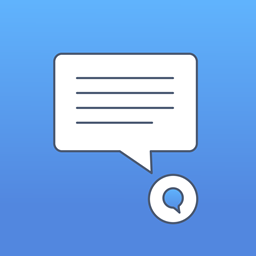 With millions of users, Facebook which is considered as the most popular social media is the promising market for any online sellers. The Facebook Chat Live Chat by POWr is an effective tool for the merchants to connect their Shopify stores with the Facebook Messenger chat. Whenever the visitors come to the shops, the live chat will appear to communicate with them to motivate and answer any questions. Moreover, by Facebook live chat app, the chat window can be customized with multiple images, colors, or texts fonts. The Facebook Live Chat app also allows the users to crate the personized welcome message, icons or their own background images. In addition, the app users can use the text with different languages as the results of language supports. Last but not least, this app is totally responsive to all the products images will be displayed perfectly in different devices.
Highlight features
Enable filtering products and customers data easily
Allow the visitors to add products to the cart without leaving
Automatically update
Enables viewing as a customer
Support to marketing strategy
Price: Free plan available
Rating:4.7 / 5
Facebook Chat Box ‑ Live Chat by Autoketing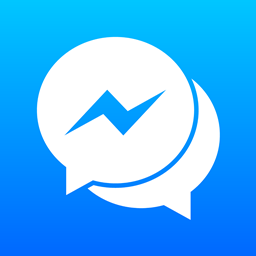 Developed by Autoketing, the Facebook Chat Box ‑ Live Chat app is one of the live chat boxes with customers via Facebook Messenger. With the tons of effective features, this app is considered as one of the best solutions to connect the Shopify store owners with the customers all around the world. It is convenient for the users to set up this app with several steps; moreover, the installation is automatical. Because of the popularity of the Facebook, Facebook chat box app will be a tool to take care of your customers at any time and anywhere. As a result, it builds the visitor's trust and close relationship with them, which drives the sales and profit. You also enable making your store more beautiful and professional by the custom icon with text and color. Moreover, this app helps you to display your products on multiple devices with the best vision. Last but not least, it can integrate with Shopify's chat app so it is easy for you to maximize your customer's satisfaction.
Highlight features
Easily connect to all the customers in the world
Support the customers anytime
Integrate with different Shopify's chat app
Full responsive display
Automatically set-up
Price: Free
Rating:4.9 / 5
Facebook Chat 2.0 by Customer.guru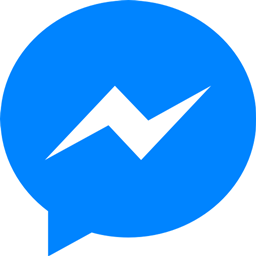 The app that enables integrating to your Shopify and perfectly boosting your sales is Facebook Chat 2.0 by Customer.guru. This app allows the Shopify store owners to chat with beautiful icons. Moreover, you can customize the store's color, which makes your shop stunning. In addition, this app also helps add a welcome message and upload the unique photo. When the visitors click the icon, there is a Facebook Messenger window opened on the side of their screen. Therefore, they can ask any questions about the products through message your Facebook page, so the conversation rate will be higher. Especially, it is fully responsive to different devices such as iPhone and Android phones, you can reply to all the questions and demands of the customers in real time.
Highlight features
Customizable the welcome message
Fast and easily install
Freely attract the customers by Facebook Messenger
Responsive with many devices
Keep track customer satisfaction using Net Promoter Score-based e-mail survey
Price: Free
Rating:4.4 / 5
Flashchat by Flashchat.ai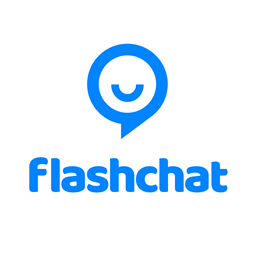 Flashchat Messenger Commerce by Flashchat.ai is an app which allows you to convert your store visitors and your Facebook audience into customers. More specifically, this app synchronizes your store with Facebook inbox and posts and automatically respond to messages and comments. This would help auto turn random social chats into new sales. In addition, this app could help you to leverage the date which is collected by using the Automated Messenger Conversations. You can use the data to reconnect with your audience and send targeted messengers to them, which would help increase the traffic and sales in your store. So what are you waiting? Install this app right away and start converting customers for your e-commerce.
Highlight features
Send messengers to remind abandoners to complete their cart
automate smart replies to store and Facebook store page visitors
Dashboard and add discount coupons, configure texts and notification timing
Automate conversation with customers across touch points
Target the messenger campaigns to reengage messenger audience
Price: Free plan available. Additional charges may apply.
Rating:4.6 / 5
Facebook Message by Omega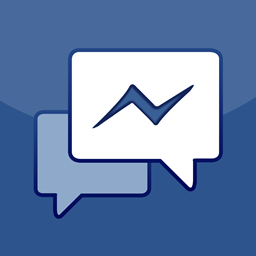 With the development of Facebook as a top social media, online sellers can easily approach any buyers without many efforts. This Facebook Message by Omega app is one of the best solutions for any Shopify store owners to boost the conversion. Whenever the customers coming to the shops, there is message automation that allows the shop owners to connect to their customers. In addition, they enable customizing of their SMS template. Especially, all the chat history will be saved automatically without any code. This Facebook Message by Omega is considered as a powerful all-in-one button to integrate their shops with their stores easily.
Highlight features
Enable leaving offline messages
Customize the SMS templates
Automatically save the chat history
Easy to integrate with the Shopify store
Support to connect with Facebook
Price: Free
Rating:4.6 / 5
Facebook Live Chat by Seedgrow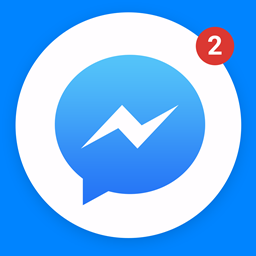 Facebook is getting more and more popular in the world with millions of users, which makes it become a lucrative market for any online sellers. The Live Chat Shopify app which is developed by SeedGrow is an effective solution for any Shopify store owners to approach a number of potential customers on Facebook. By integrating the stores with Facebook Messenger, this app allows online merchants to easily contact visitors or keep their information for future communication. Moreover, the store owners can add the Facebook chat button text on the website, by which the customers can be supported anytime they want about their expected products. Especially, the shop owners can personalize their Facebook live chat with custom images, customizable sizes, chat icons, etc. Therefore, the online sellers can maximize their sales and increase the convention with this app.
Highlight features
Enable saving the unlimited chat history
Provide the unlimited bandwidth
Automatically speech recognition
Easy to multiple chat at the same time
Support to integrate with Facebook Messenger
Price: Free
Rating:3.0 / 5
ChatCrew ‑ Messenger Marketing by Whatshelp.io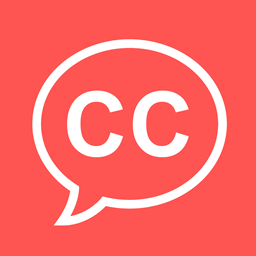 ChatCrew – Messenger Marketing developed by WhatsHelp.io aims at driving back cart of abandoners, giving our receipts as well as shipping notifications with included discount codes. In addition, it enables to send some manual broadcasts with many offers, then converting traffic from Facebook via Facebook Messengers. In fact, with the app, flash sales and daily discount codes will be sent to everyone commenting users' Facebook post to help reach 70% organic. As you might not know about, Facebook Messenger is known as the world's biggest new marketing channel and with about 85% of open rates and 25% of click rates, Facebook Messenger is exactly what emails are used to be and present the new period of online direct business to your consumer marketing. All you need to do is after installing the app, the product pages have a "Send to Messenger" checkbox under the "Add to Cart" button. In face your own visitors are logged into their Facebook, the checkbox is pre-populated with their names.
Highlight features
Promote chance of recovering abandoned carts
Send flash sales and daily codes to customers commenting Facebook post
Allow users to get about 70% organic reach
Offer broadcast offers via Facebook Messenger
Convert traffic from Facebook into Facebook Messenger
Price: Free plan available. Additional charges may apply.
Rating:3.0 / 5
Facebook Chat Flux by Uplinkly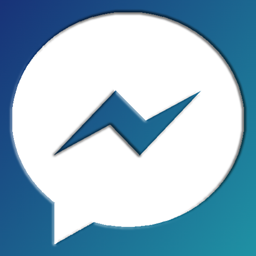 With the expansion of Facebook, it becomes the most effective tool for any Shopify shops to increase the conversation rate with their customers as well as sales. Moreover, this app has many useful features that help your store more competitive than stores. In addition, the customers will be supported with the various steps in check out such as real-time Facebook Chat. Therefore, the customers won't buy more, which results in the increasing sales in your store. This app is also fully responsive on mobile and desktop, which means that your store will be displayed perfectly in all screens. More importantly, you just need one click for all the installation process without any coding. Last but not least, the Facebook Chat Flux with the best customer's support will be the solution to increase the customer's satisfaction and the interaction rate.
Highlight features
Chat with the customers in real time
Get to know the customers' demand
Customized with multiple styles
Fully responsive with different services
Simply click the messenger icon
Price: Free
Rating:5.0 / 5
Quick Facebook Chat [Discontinued] by Beeketing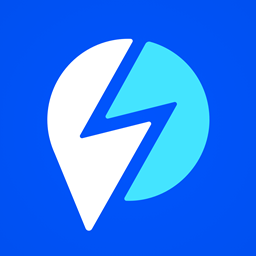 Facebook is now considered the most popular social media in the world. The email, phone is no longer effective in marketing than messaging platforms like Facebook Messenger. The potential customers who check their Messenger inbox daily; therefore, the Facebook messenger is the tool that you need to improve the conversations rate. This app Facebook Chat by Beeketing is what you are looking for to integrate with your Shopify store. It can increase the customer's satisfaction because you enable answering the customer's questions about the products they are concerning. Especially, by Facebook Chat widget, the users will chat directly with their visitors in real time. That is the reason why this app helps you boost your sales effectively. Last but not least, it is free and easy to install with several steps.
Highlight features
Better support from the eCommerce live chat
Create the personal connections with the customers
Boost the conversion rate
Build your Messenger Subscriber List
Easy to install and use
Price: Free
Rating:4.8 / 5
FBWall by Webkul software pvt ltd
FBWall by Webkul provides users with embed real-time Facebook Feed on your Shopify store. In fact, FBWall will collect all of your Facebook posts and show them on the product pages of the store. All you need to do is to put your own Facebook account or the account name with any accessible tokens as well as another value. In addition, the app can help showcase your Facebook wall feed on your store's front-end and it can be shown anywhere on your page under your requirement. In addition, FB Wall offers you to set up the values for your configuration settings, then show the settings, and get them designed. Your customer testimonials are also showcased from your own Facebook Business right on the Shopify store to help you build and develop a powerful customer base. With simple installation and three days of free trials, you had better get started right now.
Highlight features
Show Facebook wall feed on users' store
Display newfeeds anywhere each page under requirements
Set up values for configuration settings
Showcase testimonials of customers from Facebook
Collect facebook posts automatically
Price: $5/month. 3-day free trial.
Rating:0.0 / 5
How AVADA.io ranks Shopify Facebook Chat apps list
These above 11 Facebook Chat apps for Shopify are ranked based on the following criterias:
The ratings on Shopify App store
The app's rank on search engines
The prices and features
The app provider's reputation
Social media metrics such as Facebook, Twitter and Google +
Reviews and assessment by AVADA.io
Top 11 Shopify Facebook Chat Apps
Special thanks to all vendors which contributed the best 11 Shopify Facebook Chat apps. We honestly recommend you to give every app above a try if possible. We create Shopify apps review series with the aim of helping Shopify online stores find the best Facebook Chat for their website. All of the information on the review (including features, description, prices, and links) is collected from the vendor's website or their own published page/ selling channels.
The list of the 11 best Shopify Facebook Chat apps is kept up-to-date on a regular basis by our team. Please feel free to reach us out if you have any questions related to this app review.
Don't see your app on the list? Wanna contribute more content to this review? Contact us
Comments for Facebook Chat
---
---
People also searched for
shopify facebook chat apps

facebook chat apps for shopify
top facebook chat app for shopify

top shopify facebook apps