Shopify Facebook Feed Apps 2021
10+ Best Shopify Facebook Feed Apps from hundreds of the Facebook Feed reviews in the market (Shopify Apps Store, Shopify Apps) as derived from AVADA Commerce Ranking which is using AVADA Commerce scores, rating reviews, search results, social metrics. The bellow reviews were picked manually by AVADA Commerce experts, if your app about Facebook Feed does not include in the list, feel free to contact us. The best Facebook Feed app collection is ranked and result in April 2021, the price from $0. You find free, paid Facebook Feed apps or alternatives to Facebook Feed also. The Top 50+ Shopify Free Apps for Every Store.
10 Best Facebook Feed Apps for Shopify
Here is a list of 10 best Shopify Facebook Feed apps:
Flexify: Facebook Product Feed by Flexify-ag
Flexify - Facebook Product Feed, which is an app created by Flexify AG, brings your product ads to customers' attention through Facebook, Instagram & Google without manual work.
To start with, Flexify is designed for allowing you to keep up with Dynamic Product Ads and syncs your products with Facebook Product Catalog so that it attracts millions of people on Facebook, Instagram & Google with your product ads. Also, all attractive product ads will be picked up to promote your sales without having to configure each individual ad. Moreover, in order not to miss all your campaigns, we plan your campaigns and in a continual way to set up highly targeted ads. This app additionally lets you stimulate consumers with product ads on any device they use regardless of how they first found your business. In addition, your Facebook Product Catalog can be upgraded automatically and keep the store in sync with ads. While Social Commerce gets complicated quickly, the thing that makes Flexify be special is we do not cut off the image and perform people's products that are highly relevant to their interests & social media behavior to promote sales.
So to increase your sales and make your site professional, you should download this app.
Highlight features
Stand out products to promote your sales
Plan your campaigns and in continual way set up highly targeted ads
Stimulate consumers with product ads on any device they use
Update all the new products, keep store in sync with ads
No cropped images in your ads
Price: Free plan available. Additional charges may apply
Rating:4.0 / 5
FBWall By Webkul by Webkul-software-pvt-ltd
FBWall, which is provided by Webkul Software Pvt Ltd, is an important tool for all Shopify e-commerce administrators to embed Real-Time Facebook Feed on your store.
First of all, with the conversion of analog information into digital information, FBWall presents the Facebook wall feed on the store's front-end to make your customers be attracted. Also, you can show Facebook wall feed at any corner of the page. That also means we access your Facebook posts automatically and show on Product Page. The only thing you have to do is just putting your Facebook account ID or account name with an access token and other values. Furthermore, this app gives you the ability to coordinate configuration settings, display settings, and design settings so that your store can be built a strong Customer Base.
So when installing this app, it is making additional efforts to accumulate new customers for your store.
Highlight features
Present the Facebook wall feed on Store's front-end
Show Facebook wall feed at any corner of the page
Configure, present, design settings
Digitizing in every field of ECommerce
Access Facebook posts automatically and show on Product Page
Price: $5/month. 3-day free trial
Rating:4.5 / 5
Facebook Feed for Products by Inovapps
Facebook Feed for Products, which is an app created by Inovapps, assist customers with showing manifold instances of the same product with different attributes by product variants.
The first point is by running ads and using proven data metrics in order to stimulate consumers on Facebook and Instagram with your catalog. Consequently, we create Feedofy - an app for basically video like Slideshow ads, which gives 3D experience. Moreover, we upgrade advance facebook feed customization by obtaining inventory quantity so that businessmen can make sense of urgency by showing inventory quantity as part of Ads and convey information from their online store. So as to manage the time of making product ads, we create it automatically. Further, the latest information is accessible on the product feed because we Refresh your product feed every 24 hours. Also, Feedofy enables merchants to add advance properties to their feed e.g. Collections, Inventory, Capitalisation of title, variants.
In a nutshell, the above features can enhance your ads with all the tools that are available as a part of our feed creation process.
Highlight features
Stimulate consumers on Facebook and Instagram with catalog
Convey information from your online store
Make attractive product ads
Refresh your product feed every 24 hours
Allow adding advance properties to your feed
Price: $9.99/month. 7-day free trial
Rating:4.8 / 5
Facebook Feed | Social Proof by Powr.io
Do you perform great content on your social media accounts? Facebook Feed is an app by POWr.io that will automatically add any fresh content from your social media accounts directly to your site in a beautiful, customizable gallery.
So with the support of this app, you will engage with your customers and create brand awareness. For instance, you can create unlimited versions of Facebook Feed for your site that means unlimited number of impressions to your Facebook Feed, so that set the update frequency of your Facebook Feed, so customers see your latest posts & keep them engaged to boost time spent on your site. Moreover, this app allows consumers to associate images, videos and text - all in one responsive gallery. We make Facebook Feed fit perfectly with the design of your site with image cropping, show/hide captions, borders, backgrounds and more. In addition, the visitors can share your Facebook posts right from your site by social sharing buttons. It also enables customers to utilize hover effects to make your Facebook Feed posts beautifully to bring your products and the store's name to customers' attention.
Having said that, installing this app makes additional efforts to attract new users to your brand.
Highlight features
Create unlimited Facebook Feed versions for your site
Combine images, videos, text in one responsive gallery
Show/hide post text or display images
Add social sharing buttons to share your Facebook posts
Pad image hover effects to your Facebook Feed posts
Price: Free plan available
Rating:4.3 / 5
Wyred Up Facebook Feed by Wyred up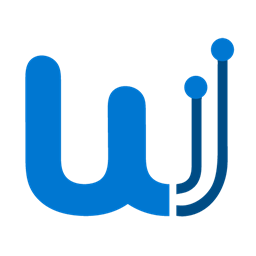 There is a Free app that helps you to create the product feed solution with any Pixel App on Facebook is Wyred Up Facebook Feed app. Developed by Wyred Up, there are many effective features including this app. For example, you can edit and resize the product images of your stores, which attracts more customers. In addition, this app provides the Facebook Custom Labels as an optimizable tool to support for the store management. Besides, another feature will attract more visitors is synchronizing all visible products. Moreover, it is easy for any Shopify store owners to install this Facebook Feed by very simple steps. Last but not least, it supports many apps such as the Shopify Google Shopping app and the Google Product Category.
Highlight features
Easilly configure the store display
Provide the one-click installation
Create the product feed for your Shopify pixel
Enable cropping or resizing the images
Supports the new Shopify Google Shopping app
Price: Free
Rating:3.7 / 5
Facebook Product Feed by Pluginappstore
Facebook Product Feed, which is created by pluginappstore, is an app that helps you to contemporize your product information to Facebook Product Catalog.
First of all, the point is after the installation of our app, you can be able to make a product feed and upload it on Facebook Product Catalog. Also, this app is a tool to produce Dynamic Product Ads that leads to the boom of your sales and show your product ads to the Facebook audience. Furthermore, anytime you create the feed, your products' information can be mechanically uploaded to the Facebook ads account. This means that the one thing you have to do after installing our app is completing the simple setting. We will do the rest to create the product file automatically. In addition, your product ads can be updated every hour, which keeps up with new consumers and bring more attention to your products.
Having said that, this app makes efforts to upgrade your Facebook Product so you can install right now not to miss this amazing tool.
Highlight features
Make product feed and upload on Facebook Product Catalog
Produce Dynamic Product Ads
Upload your product's information mechanically
Up-to-date every 24 hours
Support to show your product ads to more customers
Price: $9.99/month. 7-day free trial
Rating:4.6 / 5
Awesome Facebook Product Feed by Awesome store apps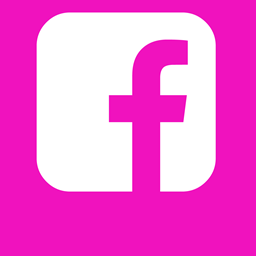 Awesome Facebook Product Feed designed by Awesome Store Apps is an app which helps you create and update the Facebook product feed automatically. This app has some great features which can be helpful for your store. Firstly, this app automatically builds product feed and automates the process. After setting up, this app will keep working in the background, so you will no longer have to pay too much attention to your product feed because it would be updated automatically when you add new products or change existing products. Another noticeable feature is that you can create dynamic ads based on the product feed in your Facebook Ads Manager. Dynamic ads will promote products to the people who have expressed interest on that products. Thank for this you can easily reach your customers with products that they really want to see, which would increase your conversions significantly. Install now and try out the app for free.
Highlight features
Create dynamic ads
Improve conversions
Fully automated
Free plan available
Great customer service
Price: Start from $0/month
Rating:5.0 / 5
Facebook Catalog Feed by Accounthook fcf
Facebook Catalog Feed by AccountHook FCF increases your store's revenue using connecting your Shopify products with the Facebook Advertising Platform for you to create Dynamic Facebook and Instagram ads.
Firstly, we make it the more simple way and decrease time setting up product sets on Facebook. This means that you do not have to make individual ads for each of your Shopify products or variants. All you need to do is use the app's feed to indicate all of the product information, images and pricing to automatically populate advertisements. Also, this app automatically makes a new feed suit with your ads. Moreover, you can boost your sales and brand awareness cause we configure specific catalogs for seasonal sales like Black Friday and allow you to pick a specific collection. If you have the products available, just choose the first or cheapest variant. This app updates new products to the feed in a relaxed manner so that you can start advertising in contemporary time.
So with this app, you can create ads for products you sell. Install it, and you will receive more.
Highlight features
Decrease time setting up product sets in Facebook
Automatically make a new feed suit with your ads
Allow picking a specific collection
Allow adding all product variants as Facebook products
Optimize the image to fit Facebook's carousel ad
Price: Free
Rating:1.0 / 5
Facebook Feed by Elfsight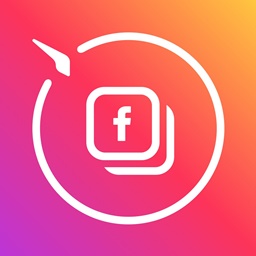 Facebook Feed by Elfsight is an app which allows you to display Facebook content on your website as a feed that could be customized. This app offers various useful features. Firstly, this app enables you to show content from your Facebook page or profile so that you can easily integrate it into your website if you already have a business page on Facebook. Besides, all the content that you have added to your Facebook page will be automatically updated on your website. And you can also use your Facebook profile as a source of business-related content. Secondly, you can demonstrate that you are popular on social media and attract more activity by accompanying your content with counts of likes and shares which would increase brand credibility and enhance reputation among potential customers. Besides the two features above, you can show your videos with full information and structure your photos easily. Install now and experience these features in 7 days for free.
Highlight features
Increase the engagement of visitors
Increase the number of followers on FB
Reinforce the reputation of your brand
Fast and supportive customer service
Offer 7-day free trial
Price: $5.99/month. 7-day free trial.
Rating:5.0 / 5
Feed Product - Facebook Google by Yottos
Feed-Product developers have combined minimalism for easy manual customizing and automatisation of all functions, that is confusing to many of inexperienced users or are too monotonous to experienced shopkeepers. During the organization of advertising strategies and creating XML-feeds for them, Feed-Product developers take these factors of usual approaches into consideration. They consist of:
attracting of potential buyers;
search of similar auditories and auditory that buys products;
retention of those buyers who didn't manage to buy the product, or didn't make it in time or was distracted and now needs help in returning them to complete their purchase.
All of this will help Shopify shopkeeper to increase their customer conversion by 30 - 75% using Feed-Product app and the set of correct targeting ad services customization like: Facebook Ads, Facebook Shopping, Facebook Marketplace, Google Ads, Google Shopping, Instagram Shopping, Yottos AdLoad, Pinterest.
Highlight features
Image optimizing
Variety of ways to create product feeds to start effective strategies for attracting new customers
Synchronizing all products for remarketing needs
Creating and synchronizing of separate thematic channels
Feed-product support feedback
Price: Free plan avaiable
Rating:none / 5
How AVADA.io ranks Shopify Facebook Feed apps list
These above 10 Facebook Feed apps for Shopify are ranked based on the following criterias:
The ratings on Shopify App store
The app's rank on search engines
The prices and features
The app provider's reputation
Social media metrics such as Facebook, Twitter and Google +
Reviews and assessment by AVADA.io
Top 10 Shopify Facebook Feed Apps
Special thanks to all vendors which contributed the best 10 Shopify Facebook Feed apps. We honestly recommend you to give every app above a try if possible. We create Shopify apps review series with the aim of helping Shopify online stores find the best Facebook Feed for their website. All of the information on the review (including features, description, prices, and links) is collected from the vendor's website or their own published page/ selling channels.
The list of the 10 best Shopify Facebook Feed apps is kept up-to-date on a regular basis by our team. Please feel free to reach us out if you have any questions related to this app review.
Don't see your app on the list? Wanna contribute more content to this review? Contact us
Comments for Facebook Feed
---
---
People also searched for
shopify facebook feed apps

facebook feed apps for shopify
top facebook feed app for shopify

top shopify facebook feed apps