Rewards & Loyalty Program
Shopify Rewards & Loyalty Program Apps 2020
20+ Best Shopify Rewards & Loyalty Program Apps from hundreds of the Rewards & Loyalty Program reviews in the market (Shopify Apps Store, Shopify Apps) as derived from Avada Commerce Ranking which is using Avada Commerce scores, rating reviews, search results, social metrics. The bellow reviews were picked manually by Avada Commerce experts, if your app about Rewards & Loyalty Program does not include in the list, feel free to contact us. The best Rewards & Loyalty Program app collection is ranked and result in July 2020, the price from $0. You find free, paid Rewards & Loyalty Program apps or alternatives to Rewards & Loyalty Program also. The Top 50+ Shopify Free Apps for Every Store.
20 Best Rewards & Loyalty Program Apps for Shopify
Here is a list of 20 best Shopify Rewards & Loyalty Program apps:
Reviews, Loyalty ++ by Growave
If you're looking for several apps and features like Rewards and Loyalty, Wishlists, Instagram galleries, Reviews, and Social login for your online store, then discovering Growave - will make you very happy as every feature that you're looking for in different apps can be found in just one, saving your company's money and time. Integrating with too many apps might slow down your page loading speed because of code conflicts from several apps, but with Growave, you get all tools for reaching, engaging and converting your customers from one place. All the features that you need are under one dashboard and integrations are very easy, the app is simple to set up and makes the transition seamlessly. The app allows you to change texts, language, colors depending on your brand design. Growave is fully compatible with GDPR and doesn't share any data with third-parties. Our customer success stars will make sure that you can contact us any time via email, live chat, or phone. Grow traffic, engage customers and sell more with just one platform - Growave.
Highlight features
Rewards and Loyalty
Reviews
Wishlists
Instagram galleries
Automated emails
Social sharing/ social login
Price: Free plan available
Rating: 1004 - 4.9 / 5
Smile: Rewards & Loyalty by Smile.io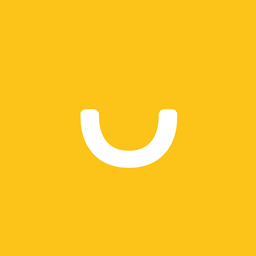 Would you like to increase the number of loyal customers? Do you want your brand to become a favorite choice for merchants? These questions are solved when you use Smile: Rewards and Loyalty. The app provides a lot of amazing features. Smile is equipped with account registration. When buyers visit your homepage, the box of the log-in requirement will appear to urge them to create an account or sign in. customers' subscription will assist you to know how frequent they buy goods at your stores, then you can create more sale promotion to stimulate their interest. Moreover, thanks to the subscription, store's admins are able to set VIP level and point cards for those who have the high score. Besides, you can send the latest information about your discount or new arrivals. In addition, Smile can connect with other apps and software such as MailChimp, Klaviyo, ReCharge, and Hubspot. The app offers two packages: free and growth ($50 per month).
Highlight features
Keep loyalty customers
Provide beautiful interface
Connect with popular marketing tools
Improve the marketing campaign
Increase brand recognition
Price: Free plan available. Additional charges may apply.
Rating: 3072 - 4.8 / 5
Rewards and Referrals by Swell rewards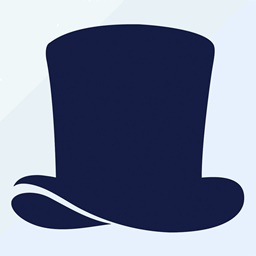 Would you like to increase the number of repurchases? Do you want to create good word-of-mouth advertising? Giving customers' incentives is an excellent option to deal with your concerns by using Rewards and referrals by SWELL. The app offers a lot of distinctive features for your marketing campaign. First of all, SWEll offers reward and referral programs. These programs will recommend options for store's admins as well as enables admins to change the discounts or coupons with a view to provoking customers' interest. Second, SWELL provides amazingly customizable tools to fit with your marketing campaign. Admins can change the fonts, programme location, product's introduction and adjust the product's images. Therefore, your online store is able to have a firm position in the customer's mind. Last but not least, the app offers integration with a variety of apps such as Yotpo, Klaviyo, Broto. Recharge and so on, which can assist you in approaching more potential purchasers and increasing the number of subscription. SWELL provides three different packages to be suitable for each type of company: bronze (free to install), silver ($29 per month) and gold ($249 per month). Don't hesitate, download the app right now!
Highlight features
Equipe businesses with reward and referral programs
Update new versions with flexible incentives and customizable tools
Recommend based on businesses' sale records
Offer options of membership for buyers
Find more targeted customers via subscription
Price: Free plan available. Additional charges may apply.
Rating: 1964 - 4.8 / 5
Loyalty, Rewards & Referrals by S loyalty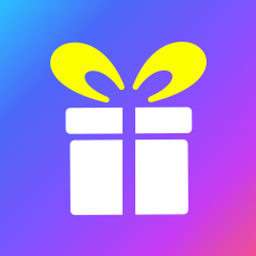 Have you ever heard of Loyalty, Rewards and Referrals app? If not, you are in the right place. Let's us introduce the app to you. First, S Loyalty is easy to set up and manage. This app aims at helping you deeply connect with the customers, increase customer loyalty, and boost sales. S Loyalty allows you to set up a loyalty program within 10 minutes and get it updated every second. The app quickly grows your online business by promoting your customer retention. In addition, by uploading an image, it aids in creating a differentiated loyalty interface. Also, you are helped with details such as excluding customers or answering the question if points are included based on the order or payment fulfillment. If you want to impress your customers and show your care to them, S Loyalty can assist in sending them caring messages. Don't forget that S Loyalty can retain the customers with lots of promotions during weekdays as well as holiday, bonuses and more. Therefore, if you want to know whether S Loyalty is suitable for your business or not, don't hesitate to use its 14-day free trial after installation.
Highlight features
Design a loyalty program
Retain customers with amazing promotion and bonues
Impress the customers with rewards
Suppport multiple languages
Connect deeply with customers
Price: From $19.99/month. 14-day free trial. Additional charges may apply.
Rating: 590 - 4.7 / 5
Rise: Gifts, Rewards & Loyalty by Rise.ai
Any customer coming to the shop wants to have a discount or a reward. To make the customers satisfied, for many years, Rise.ai has developed a gift card Shopify app that helps the Shopify store owners to build up the customer's loyalty as well as boost their sales. This app is called as GiftWizard formerly and now it is Rise Shopify app. With this app, it is possible for app users to utilize automated Rewards and Store Credit. A bulk of Gift Cards from this Rise.ai will maximize the revenue and increase the effectiveness of Loyalty Programs.
There are multiple outstanding features that the Shopify store owners can use in this app. For examples, the app users who have more than one shop can send gift cards across multiple stores. Therefore, they can maximize their profit for different stores. Moreover, the last minute shopping & Wishlist feature is a helpful tool to encourage the buyers to buy more and more. In addition, the app users enable creating the bulk of reward codes so that they can minimize time and effort to make a marketing campaign.
When the store owners use this app, it is easy for them to manage rewards and loyalty cards. Furthermore, the Shopify store owners can choose different channels to send their messages such as IM or Emails which is one of the most effective ways to enhance the capability to approach the customers. It also allows the users to send automatic gift cards at the third time of buyers.
Highlight features
Send gift cards across multiple stores
Support to build the rise.ai gift card
Provide a last minute shopping & Wish list
Easy to send gift to customers
Allow to create bulk of reward codes
Price: From $29.99/month. 7-day free trial.
Rating: 336 - 4.9 / 5
Gift Cards, Loyalty & Rewards by Rise.ai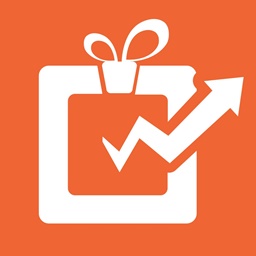 Gift Cards, Loyalty & Rewards, which is designed by the Rise-ai team, is an indispensable extension for any e-commerce store administrators to maximize the revenue, raise customer loyalty by providing gift card solutions, rewards, and store credits. With Gift Cards, Loyalty & Rewards, you are allowed to build a Gift Card program for every each of your Shopify store growing strategies. Moreover, you are able to allow customers to send various branded gift cards and gift vouchers immediately to the recipient, which is not featured by the default Shopify store. Do not be worried, Cards, Loyalty & Rewards will make it available for you in all of the plans. Conveniently, the capability of multi-channel support enables store managers to offer Gift Cards which can be usable on multiple stores (Online, POS). Let's run a campaign of sending a bulk of gift cards now to extend your sales and traffics. Provide your customers an incentive for gift card purchases by offering various discounts and promotions. Especially, you can send your customers notifications of their gift card balance in order to retain your store's top-of-mind awareness. You are enabled to place a "Send as a gift" button to naturally boost them to send your items as gifts, that button can direct them to the gift checkout page. The free 7-day trial is available on all plans, get it now and take your gift cards to the next level!
Highlight features
Allow gift recipients to receive gift cards and vouchers directly
Be capable of offering gift cards across multiple store
Sending reminders to customers about their gift card balance
Helps customer care staffs in placating with dissatisfied customers
Allow recipients to customize, exchange the gift or select a gift card
Price: From $29.99/month. 7-day free trial.
Rating: 219 - 4.9 / 5
Loyalty, rewards and referrals by Loyaltylion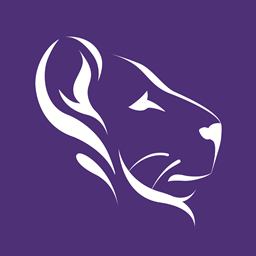 Loyalty Rewards and Referrals developed by LoyaltyLion is a totally different app with new and impressive features. The first thing that the app can do is to add your loyalty program within minutes and reward your loyal customers. Customers can easily gain their points and redeem them for a reward to apply at your store and this helps you increase the revenue and encourage the loyalty. Being trusted by millions of customers and various e-commerce brands worldwide, Loyalty Rewards and Referrals by LoyaltyLion focuses on customizing everything to match with your brand as well as showing you who are loyal or at-risk customers. Additionally, you can access unlimited customers and add up to 400 orders to the store per month when joining its free plan. If you exceed that number, you do not pay for additional charges. If you intend to use this app by LoyaltyLion, you can give yourself a chance to use it free during your first 14 days.
Highlight features
Increase your customer loyalty
Access to a free plan
Include a custom loyalty into your store in minutes
Boost revenue with points
Display your loyal and at-risk users and customers
Price: Start from $0/month
Rating: 203 - 4.7 / 5
Loyalty Program ‑ Beans by Beans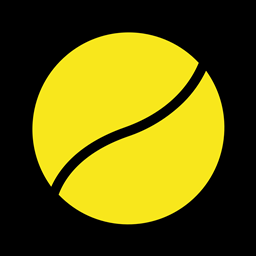 Loyalty Program-Beans equipped your store with the latest and advanced marketing technologies to help you be outstanding above the crowd. The app can make the customers feel addicted to the products, along with a loyalty points program. You can reward your customers so that they can spend more time at your store to increase their loyalty and promote revenue. Loyalty Program-Bean is a powerful tool to help you earn more money by boosting the purchasing frequency and average order value. In addition, the app can send notifications to customers about their points to remind them to come back. You can also create the urgency between your loyalty member with the limited times like double or even triple loyalty campaigns. Take note that Bean Loyalty Program is a long-term marketing solutions so you can see the positive influences on profit or revenue from 6 to 12 months. Within 5 minutes on installation, you can easily experience key features of this app. In case you need installation support, an engineer can arrive on time to help you but you may be charged a fee.
Highlight features
Increase customer loyalty
Boost sales and revenue
Encoure your customers to love and become loyalty
Fast installation
Enable you to approach the latest marketing techonologies
Price: Free plan available. Additional charges may apply.
Rating: 129 - 4.5 / 5
Bold Loyalty Points by Bold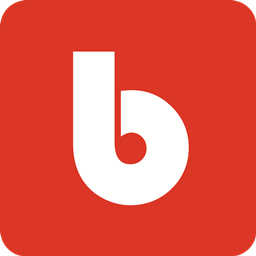 If you have never heard of Bold Loyalty Points and Rewards before, stay with us to discover more about this amazing program. So, what can Bold Loyalty Points can do for you? The answer is it helps you begin a new customer retention within minutes. In turn, the customers can collect points when they purchase, register, connect with their social media, so on and convert those points to get any product discounts or free shipping for every next purchase. In addition, Bold Loyalty Points enables you to design any program that can fit your store brand. Another very good feature of this app is it can encourage your customers to shop more by developing the earning rates as well as give them bonus points. In which, campaigns are considered effective to foster the efficiency of the time marketing push. You can also apply the Bonus Points campaign to provide a fixed quantity of bonus points when your customer places an order.
Highlight features
Grow up the number of customers to return to the store
Set up the widget within minutes
Customize the program to fit your brand
Encourage the customer to buy more
Redeem points for rewards
Price: Free plan available. Additional charges may apply.
Rating: 104 - 4.4 / 5
Gratisfaction‑Loyalty+Referral by Apps mav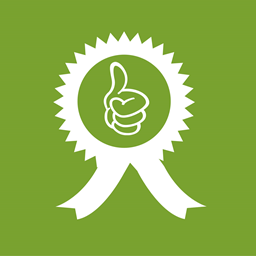 If you desire to have an app which provides you with the ability to reward your customers and build their loyalty, Gratisfaction is the one you should take into consideration. This app has a lot of smart features to help you do it fastly and effectively. It can help you launch customized loyalty rewards program. This kind of program is so meaningful for both of your customers and your online store. Thanks to this, your clients can feel your sincerity and caring so that they will become more loyal to your shop. Moreover, the image of your store will have the best appearance for the visitors to view. Especially, this app creates numerous life events to draw clients' attention and reward them for their special moments such as their birthdays. Undeniably, Gratisfaction is also super helpful with the widget to run plenty of giveaways and sweepstakes. Don't hesitate to install such a powerful app like this.
Highlight features
Help you launch customized loyalty rewards program
Reward clients for sharing their special moments
Create numerous life events to draw clients' attention
Run plenty of giveaways and sweepstakes
Reward clients who take action like sharing or commenting
Price: Free plan available
Rating: 24 - 5.0 / 5
Ekoma: Loyalty & Referrals by Ekoma
Within minutes, the Shopify store owners can install an effective tool to help them to create a sale and rewarding program. This app is Ekoma: Loyalty & Referrals which enables boost the store owner's revenue up to four times. By this app, online sellers will easily build their customer's trust. Therefore, they will come back to shop frequently. The shop owners enable awarding their shoppers to encourage them to buy more before their sales.
There are many useful functionalities in this app that the Shopify store owners can add to their app. Firstly, this app allows Shopify store owners to create personalized labels. It is easy for them to create customizable rewards, from which they will leverage the buyers to come back and make purchases. In addition, the Ekoma app users are able to invest in their engagement strategy so that they can boost sales.
This Ekoma app is a powerful program with additional features. There are 8 ways to reward their unlimited customers. Besides, to maximize customer engagement, this app also let their customers leave their feedbacks that the store owners can understand their potential clients. Besides, integrating with Facebook, Instagram, Twitter, it is possible for the store owners to share their products on social media.
Highlight features
Increase customer's intention
Easily boost the saes by rewards
Create unlimited rewards
Personalize the unique labels
Allow to design the widget professionally
Price: Free plan available
Rating: 19 - 5.0 / 5
Zinrelo Loyalty Rewards by Zinrelo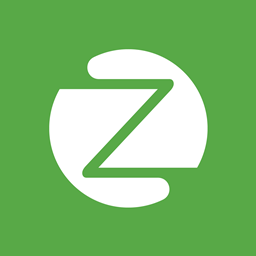 Zinrelo Loyalty Rewards is a modern app which helps its users maximize sales frequency and each customer revenue. It also aids in creating loyal customers who are rewarded for not only buying but also some forms of engagement, including email signups, referrals, Facebook sharing, reviews or twitter sharing. The app seems to be customizable so that you can easily take advantage of it. Zinrelo Loyalty programs allow you to improve the profitability as well as boost the revenue. You can also integrate this loyalty rewards app in your iOS or Android app. Thanks to its strong marketing promotions engine, the app enables you to build up a sophisticated reward scenarios to ultimate the user involvement. If you want to turn your shoppers into the loyal one, Zinrelo Loyalty app is of great support. For example, it can reward the customers in many different ways and in about more than 10 ways. You can start using this program without any cost and witness how simple and effective it is to run a loyalty rewards app.
Highlight features
Increase the frequency of sales
Add points to engage the customers in many ways
Promote each customer revenue
Maximize customer's engagement
Enhance profitability
Price: Free plan available. 30-day free trial. Additional charges may apply.
Rating: 15 - 4.8 / 5
Poll and Feedback by S loyalty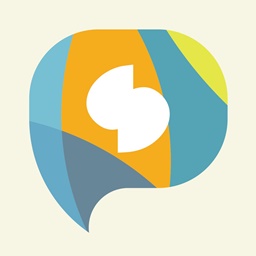 Poll and Feedback by S Loyalty can be your best solution for problems that your store is encountering with. After installing, you can get customers' feedback within 5 minutes. You can know how customers react to your store and products you are selling and gather data which quickly helps you boost the customer experience. Customers can choose from answer options without being required to log in. The app helps you understand the element making them opt for buying from you, how customers discover you or even the reason why they do not want to purchase from you. A quick ask can play an important role in growing your sales business in long-term. You should maximize this chance to capture emails and ask customers more to start as a conversation. Also, Poll and Feedback by S Loyalty is a free app without credit cards and hidden fees. Don't hesitate to try it if you think your store needs more real conversations to bring them the best care and shopping experience on your store.
Highlight features
Ask customers to get immidiate feedback
Set up polls and generate simple reports
Encourage your customers to shop more on your store
Gather data
Be free up to about 20 responses monthly
Price: Start from $0/month
Rating: 10 - 4.5 / 5
Cashback Rewards Program by Webplanex infotech pvt ltd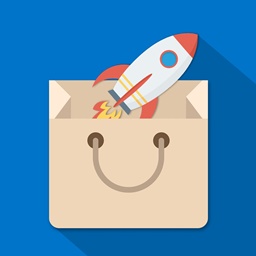 The Shopify marketplace is one of the most competitive markets for online sellers. It is essential for any online traders to empower their stores as well as attract visitors with suitable strategies. One of the most effective tools to motivate the customers to purchase more is cashback rewards to give the customers the reason to repeat their sales. And the Cashback Rewards Program Shopify app is a useful tool for the store owners to boost the customer's engagement. By assigning the cashback to on sale products, the users can push the visitors to come back their stores and make the orders. Besides, with the unique templates, this app allows the store owners to show their products with the most beautiful ways. Last but not least, it is easy for the users to install this app within a minute because of the one-click installation feature.
Highlight features
Create the individual timeline for each visitor
Divide the customers into over 28 segmentations
Automatically send one-off and automated email campaigns
Easy to track the customers and their orders
Support to manage the convention
Price: From $9/month. 7-day free trial. Additional charges may apply.
Rating: 6 - 4.3 / 5
AppCard Personalized Marketing by Appcard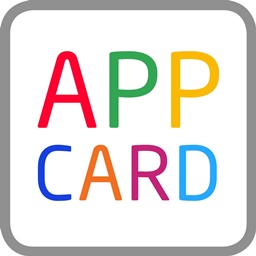 To analyze shopper and personalize marketing, you can take advantage of the AppCard app. This app brings its smart utilities for you to do it easily and fastly. AppCard can enable you to create many kinds of reward program such as spend-based, a points-based or tiered loyalty program for your customers to join in and interact. This lead to lots of traffics driven to your online store and you can achieve what you expect, for example, your shop's reputation or the positive behaviors from your customers. Especially, this app not only allows clients to see their purchase history but also displays their status in your reward program. Hence, both of you and your customers can easily follow the program. Last but not least, AppCard analyzes and predict clients' behavior to send them offers or in-app push notifications at the right time. Install this app now.
Highlight features
Enable you to create tiered loyalty program
Allow clients to see their purchase history
Display customers' status in your reward program
Send personalized in-app offers to customers
Analyze and predict clients' behavior to marketing effectively
Price: $119/month. Additional charges may apply.
Rating: 6 - 2.2 / 5
Loyalty Referrals and Reward by Aaaecommerce inc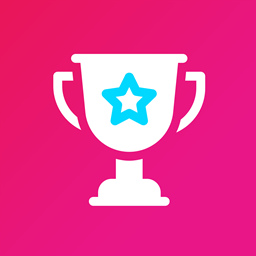 One of the key features of Loyalty Rewards Referral Points is that you are allowed to set up reward points and referral systems for your store. The app makes customers feel like they are cared by giving them points on any special occasions. Customers can get points when taking part in many activities and also, they can redeem easily their points from the wallet and there are different options for the customers to choose such as discount code, free shipping code or product discount like vouchers. Loyalty Rewards Referral Points is an effective tool to motivate the customers to repeat purchasing with their points. In addition, it helps increase the social audiences by giving points on many social activities. This app is highly customizable that allows you to design a platform fitting your brand. Loyalty Rewards Referral Points is truly a reason for the customers to come back and become loyalty to your store.
Highlight features
Encourage the customers to come back
Enhance social audience
Refer new customers
Redeem loyalty points
Customize the program to fit your brand
Price: From $9/month. 15-day free trial.
Rating: 3 - 5.0 / 5
Lootly Loyalty & Rewards by Lootly inc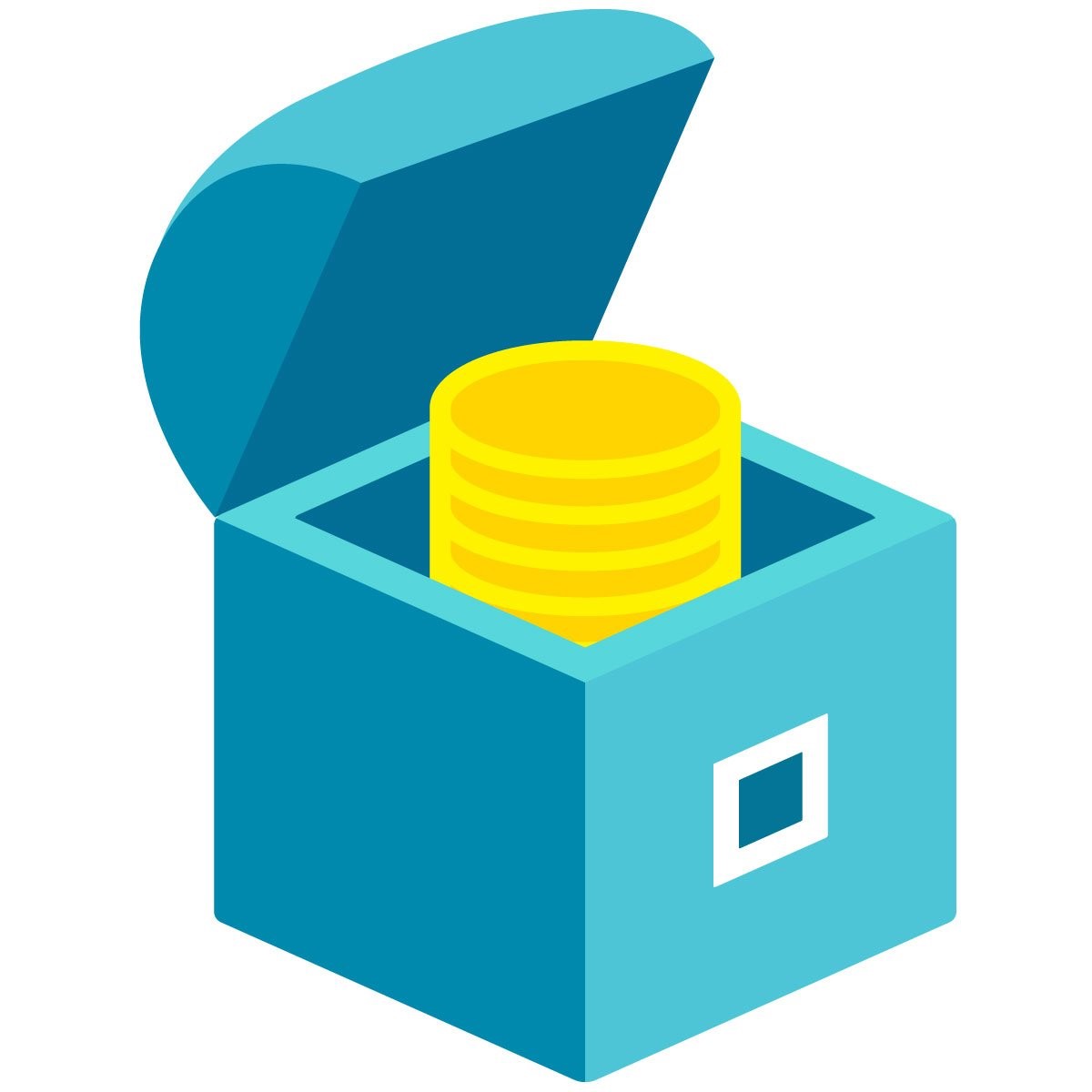 The Shopify store owners want to have an app that allows them to provide rewards or gift cards for unlimited orders and customers. This Lootly Inc is extremely helpful for any Shopify shops to customize the unique gifts card which makes the customers impressive. This app increases the customer retention rate, their engagement so that they are willing to spending more.
Whoever uses this app will be satisfied with its features. This app provides a highly customizable rewarding. With unique logos, these gift cards from Lootly Loyalty & Rewards will be more professional. Through the emails and slacks, the app users will be notified daily. This app also supports users to share their products on social media such as Facebook or Instagram. Especially, the powerful tools allow the app users to segment their customers, which helps them to focus on targeting customers and personalize their messages.
Expanding the business and encouraging the customer's spending are not really difficult with this app's additional features. By writing reviews on TrustSpot, it is easy for the app users to build the customer's trust. Moreover, within a minute, the store owners enable installing this app and solving every brand problems. Besides, this app integrates with Facebook, Twitter, TrustSpot, Klaviyo.
Highlight features
Provide customizable Gift cards
Enable adding unique logo into the cards
Provide a tool to share in social media
Easy to support unlimited orders and customers
Allow to send notifications through emails or slacks
Price: Free plan available
Rating: 2 - 5.0 / 5
Preferred Customer by Chief software solutions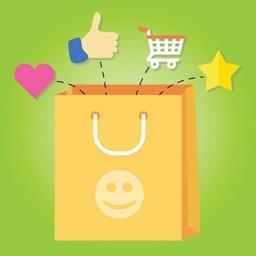 Preferred customer is a product launched by Chief Software Solution with a view to raising the number or reorders and the proportion of customers' contentment. The app can be used to upgrade your online store into VIP level which allows your loyal customers to have more information about their order status, rewards points, customer feedback, personal discount and coupons. In addition to its aforementioned convenient characteristics, Preferred customer also provides effortless steps to install as well as use the app. What you need to do is to create a new page after installing the app, then add the link to your online store's administrative page. Preferred customer is designed to innovate your online store to have better and even professional approach to your frequent buyers, hence you can easily add extra features to offer which are mentioned above to offer further benefits and measure whether your store is working effectively or not. For example, in terms of reward points, your customers are able to check their bonus points then to receive the discounts, and for rating and feedback function, your customers can leave their comment and rate your service. Another thing that worth mentioning is that the main language of Preferred customer is English only; therefore, if you want to install another language, you have to connect app support. With only $4.99/month, you can use the app freely and of course you are offered 30-free trial days.
Highlight features
Offer a better loyalty setting
Boost repurchasing times
Improve user's satisfaction
Fit the needs of online stores
Clarify customer segmentation
Price: $4.99/month. 30-day free trial. Additional charges may apply.
Rating: 1 - 5.0 / 5
Puregen Loyalty by Optimistic developers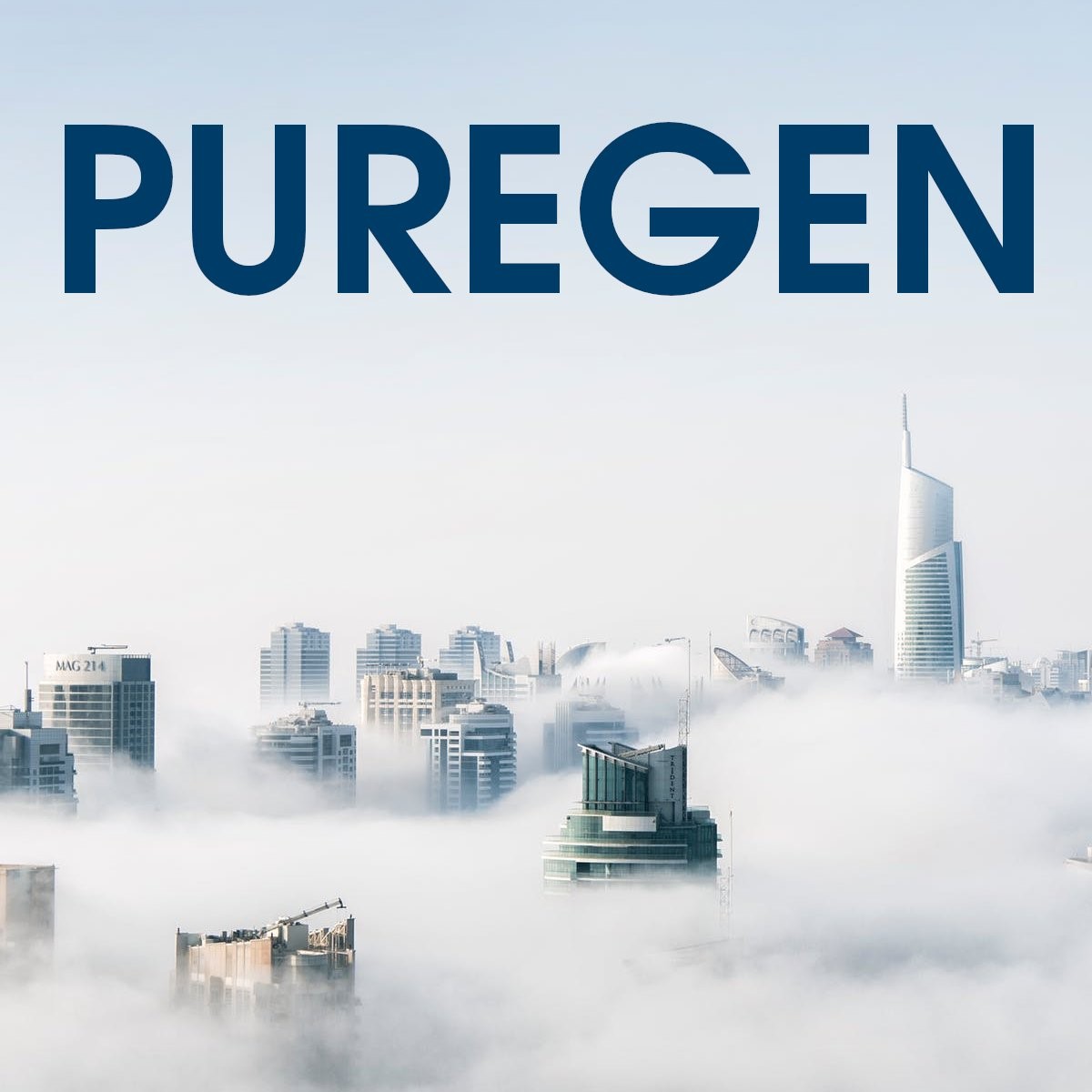 There are many motivations that leverage customer's intention as well as the sales. Rewards are the most effective motivation for shoppers. They love discounts and rewards, which is the reason why the Shopify store owners should invest more about this Marketing tools to boost their customer's loyalty and their sales. By this Puregen Loyalty app, the online sellers enable creating an attractive rewarding program. In addition, with the experienced support team, the Optimistic developers enable solving all the difficulties when running this app.
Puregen Loyalty has been developed by multiple highlight features so that the Shopify store owners can change any settings in both appearance and content. Creating a rewarding program is simple, however, the store owners enable having interesting and motivating rewards that their customers will be satisfied. Moreover, by understanding more about their customers, this app also allows the app users to target specific customers.
This useful tool helps the Shopify store owners managing their theme settings. Besides, it is possible for fir app users to generate a custom notification which helps them increase the conversion of customers. Last but not least, the reward program provides an additional tool for app users to track the customer's actions when participating in this program.
Highlight features
Motivate customers with the attractive rewarding
Configure the custom notification
Customize the appearance and content easily
Easy to set up notifications
Allow to target on specfic customers
Price: $12/month. 5-day free trial.
Rating: 0 - 0 / 5
Competition Buildr by Varify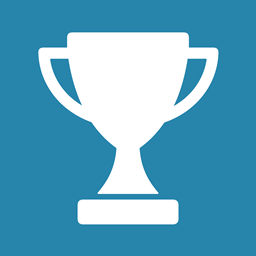 Competition Buildr, which is released by the Varify team, is an important tool for all Shopify e-commerce administrators to engage customer loyalty by building competitions. With Competition Buildr, you are enabled to create and manage competitions for your shop effortlessly. Creating competitors is a very good way to create more interests for the brand, and then, improve the relationship between you and customers. Let us send a notification through mailbox to announce when the competition starts, then, auto-pick the winner from participants holding the highest scores. Let us serve you with all of our best now!
Highlight features
Provide multiple pages with awesome functionalities
Keep your customer informed with optional notification
Add special page show when competitions end
Send automated emails at the beginning of the competition
Pick the winner based on your requirements automatically
Price: $10/month. 5-day free trial.
Rating: - 0.0 / 5
How Avada.io ranks Shopify Rewards & Loyalty Program apps list
These above 20 Rewards & Loyalty Program apps for Shopify are ranked based on the following criterias:
The ratings on Shopify App store
The app's rank on search engines
The prices and features
The app provider's reputation
Social media metrics such as Facebook, Twitter and Google +
Reviews and assessment by Avada.io
Top 20 Shopify Rewards & Loyalty Program Apps
Special thanks to all vendors which contributed the best 20 Shopify Rewards & Loyalty Program apps. We honestly recommend you to give every app above a try if possible. We create Shopify apps review series with the aim of helping Shopify online stores find the best Rewards & Loyalty Program for their website. All of the information on the review (including features, description, prices, and links) is collected from the vendor's website or their own published page/ selling channels.
The list of the 20 best Shopify Rewards & Loyalty Program apps is kept up-to-date on a regular basis by our team. Please feel free to reach us out if you have any questions related to this app review.
Don't see your app on the list? Wanna contribute more content to this review? Contact us
Comments for Rewards & Loyalty Program
---
---
People also searched for
best shopify loyalty app
shopify loyalty program
shopify rewards program
best shopify rewards app

shopify loyalty program apps
smile rewards shopify
best shopify rewards program
shopify rewards app
shopify loyalty apps

shopify loyalty
loyalty program shopify
loyalty card software free
best loyalty card app 2019
smile loyalty shopify

loyalty points shopify