Best Shopify Trust Badge Apps
Top 12 Best Shopify Trust Badge Apps in 2023
12+ Best Shopify Trust Badge Apps from hundreds of the Trust Badge reviews in the market (Shopify Apps Store, Shopify Apps) as derived from AVADA Commerce Ranking which is using AVADA Commerce scores, rating reviews, search results, social metrics. The bellow reviews were picked manually by AVADA Commerce experts, if your app about Trust Badge does not include in the list, feel free to contact us. The best Trust Badge app collection is ranked and result in September 2023, the price from $0. You find free, paid Trust Badge apps or alternatives to Trust Badge also. The Top 50+ Shopify Free Apps for Every Store.
Quick Comparisons of the Best Shopify Trust Badge Apps
| # | App Name | Vendor | Pricing | Rating | Image | Action |
| --- | --- | --- | --- | --- | --- | --- |
| 1 | VITALS: 40+ apps in one | vitals | Start from $29/month | 5.0/5 ⭐️ | | Get app! |
| 2 | Trust Hero ‑ FREE Trust Badges | Booster Apps | Free | 4.8/5 ⭐️ | | Get app! |
| 3 | TRUST | Varinode, Inc. | Free plan available. 5-day free trial. | 4.9/5 ⭐️ | | Get app! |
| 4 | Free Trust Badge | Hektor Commerce | Free | 4.9/5 ⭐️ | | Get app! |
| 5 | Trusted Site + McAfee SECURE | TrustedSite | Free plan available. Additional charges may apply. | 4.6/5 ⭐️ | | Get app! |
| 6 | Ultimate Trust Badges | Conversion Bear | 0 | 5.0/5 ⭐️ | | Get app! |
| 7 | Free Trust Badge Master | HulkApps.com | 0 | 4.9/5 ⭐️ | | Get app! |
| 8 | Trust Me ‑ The Trust Badges | Giraffly | 0 | 4.9/5 ⭐️ | | Get app! |
| 9 | Trustbadge: Reviews Toolkit | Vilango GmbH + Trusted Shops GmbH | $110/month. 14-day free trial. Additional charges may apply. | 4.3/5 ⭐️ | | Get app! |
| 10 | Badgify | ATDevelops | $3.99/month. 7-day free trial. | 4.0/5 ⭐️ | | Get app! |
| 11 | Pix ‑ Trust Badges | pixelab | $2.99/month. 5-day free trial. | 3.0/5 ⭐️ | | Get app! |
| 12 | TrustBadges | Kamozi | $4.99/month. 14-day free trial. | 4.8/5 ⭐️ | | Get app! |
Top 12 Best Trust Badge Apps for Shopify stores:
Here is a list of 12 best Shopify Trust Badge apps:
VITALS: 40+ apps in one by Vitals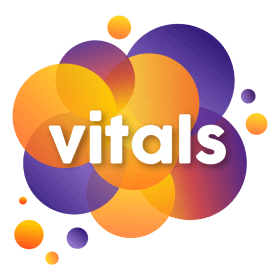 Would you want to attract more customers? Would you like to capture customers' interest when visiting your store? Do you want to multiply the types of marketing forms? These questions are solved when your business chooses VITALS: 40+ apps in one, which is created by appsolve. The app provides a lot of distinctive features. First, VITALS serves as a review picker, which means that it will gather customers' feedbacks and send to stores' managers. By doing this, you can easily analyze their shopping trend, their favorite items as well as measure the effectiveness of the marketing campaign. Second, you are able to convert currency when you boost your app to work in many other countries in the world. VITAL allows exchanging currency units in more than 160 countries so that customers can understand how much it costs regarding their frequently used currency. Last but not least, the app can connect with other social media like Instagram, Facebook, Youtube and so forth to push brand recognition. Through the connection, your products can be launched online marketing to reach more potential purchasers. Just pay $19.99 per month, you can use the full package of the app. Don't hesitate, download now!
Highlight features
Reduce the number of cart abandonment
Import reviews from Loox or AliExpress
Collect customers' reviews
Integrate 40 more apps in one tool
Update discounts for buyers
Price: Start from $29/month
Rating:5.0 / 5
Trust Hero ‑ FREE Trust Badges by Booster apps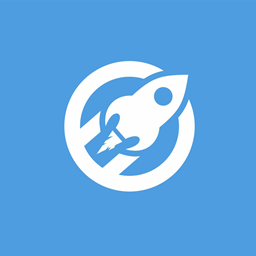 Trust Hero by Booster Apps is designed to help your store gain more store visitors trust and thus, boost sales. By displaying trust badges on your store, the app helps you become more legitimate in visitors' eyes. In other words, these visitors who have trust in your store's legitimacy are more likely to be converted into customers as they feel more secured and confident in buying your products. Plus, all of these badges on display are fully customizable to best fit your store design. Lastly, installing the app is very easy, costs no money and takes no time or web developers at all and it works immediately after installed. This perhaps is one of the several reasons why Trust Hero is trusted with a rating of 4.9 star by over 1500 users.
Highlight features
More Trust, Security and Sales! 100% Free Trust Badges
Display visible proof of trust and security to gain customers trust
Easily set up different icons and badges
Customize your badges in however you want
Assure customers with creditable badges from payment processing's partners upon checking out
Desktop and mobile friendly
Price: Free
Rating:4.8 / 5
TRUST by Varinode, inc.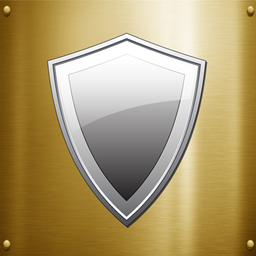 If you're a new and not well-known Shopify business, it is very likely that lack of consumers trust is a contributing factor for your humble sales. Online shoppers often spend less than 3 seconds on your store to decide whether they trust you - whether they want to purchase a product from you or not. This is why it is very important that you increased the liability of your store, which one easy way is by installing the TRUST app. It helps you create trust seals on your Shopify store, especially on the checkout page. These trust seals are visual cues that prove a particular store is secure, legitimate, and trustworthy. The app also allows you to display users review, which again, decreases your visitors security and thus, boosts conversion rates.
Highlight features
Free trust badges and review tools, proven to increase sales
Make customers feel safe with trust seals
Make it easy to display user reviews on your store
Allow users to write publicly displayed reviews
Custom design for trust seals to best fit your store's design
Customize where to display the seals on your store
Price: Free plan available. 5-day free trial.
Rating:4.9 / 5
Free Trust Badge by Hektor commerce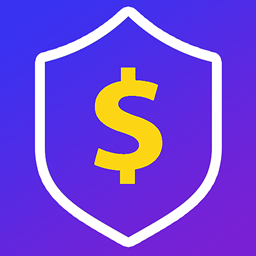 Free Trust Badge by Hektor Commerce used amongst over 17,500 stores on Shopify is an app designed to display a set of payments processor badges to your Shopify store. Visitors to your store will feel more assured and confident in the legitimacy of your store and thus, be more likely to reach the purchase decision. This is the easiest way to boost conversion rates because it is said that, in e-commerce, a store has fewer than three seconds to gain trust from their potential buyers. In addition, the badges you choose to display could be fully customized, from font, size, to color, to match the design of your store perfectly. With its FREE wonderful features, no wonder the app is rated 4.9 over 5 stars by Shopify store owners. It's time you caught up and gave it a try!
Highlight features
Beautiful payment badges to convert more sales
Build customers' trust with legitimate trust badges
Increase conversion rates by ensuring customers of secured payment method
Display your payment processing parners' logo on cart page
Fully customizable badges
Modern and custom design that totally blend in to your store's native design
Price: Free
Rating:4.9 / 5
Trusted Site + McAfee SECURE by Trustedsite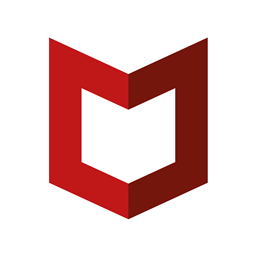 TrustedSite + McAfee SECURE is one of the top trust badge app on Shopify, designed to make sure your store visitors are aware that your site is secure. The increasing risk of data breaches recently has made online consumers more and more reserved and skeptical about online purchasing. As small online business owners, it is smart to ease these security concerns by displaying the McAfee SECURE trustmark on your site with the help of this app. These verification pages and trustmarks could be displayed in over 20 languages. Moreover, the app will automatically scan your site thoroughly for malware and viruses or any other malicious activity.
Highlight features
Build trust and increase conversions. Includes McAfee SECURE.
Display the McAfee SECURE trustmark to gain customers trust
Auto scan your site thoroughly for malware and viruses or any other malicious activity
Make sure visitors to your store are reminded that your site belongs to the SECURE web
Display verification page and trustmark in 20 languages
Provide shoppers identity protection (Pro)
Price: Free plan available. Additional charges may apply.
Rating:4.6 / 5
Ultimate Trust Badges by Conversion bear
Ultimate Trust Badges is a tool that builds trust in the customer. It not only allows visitors shopping with confidence but also increases loyal customers for a long time.
Decorate your business with agree with badges, making sure customers that your shop is comfy and reliable. If customers for your keep are the usage of cell devices, you could capture their interest with our mobile-equipped layout. It allows you to build believe with every patron through any tool. Moreover, the closing believes Badges app is loose to apply, without greater expenses. There are masses of trust badges in the diffusion of segments: credit Card carriers, Banks, Currencies, etc. Custom consider tagline that works with any internet site language. This app affords smooth design settings that can help you manipulate badge length, color, and style.
Besides, this app offers auto styling to support as many badges as you want. You can restyle your site when installing this app.
Highlight features
Provide free ultimate trust badges
Provide hundreds of trust badges in a variety of segments
Can custom trust tagline
Simple design settings
Auto styling to support many badges
Price: 0
Rating:5.0 / 5
Free Trust Badge Master by Hulkapps.com
Accept as true with Free Badges app help, you're making your customers save with peace of thoughts.
You'll be allowed with vastly decreased jump costs so your customers stay longer, and maintain coming returned. This app provides the simplest way to boom your conversions, with the least amount of attempt. While a web client lands on a website, a substantial quantity of considering wishes to be built to get their sale. In case your web page isn't displaying a belief seal, you lack the possibility to boom accept as true with close more sales. With the unfastened Badge master app, you can display visible cues that reassure customers that the particular shop is deemed valid, relaxed, and sincere. Customize your store layout with beautiful and functional charge badges and consider icons to make your shop stand out. HulkApps icons work immediately for any topics with clean, not unusual symbols to pick out from worldwide transport, high-quality costs assured.
So when installed, you can use these features without any fee. Moreover, this app will help you to optimize your store.
Highlight features
Can custom pitch message
Provide dual-color trust badges
Provide original logo payment badges
Can regularly update library
Can custom image upload
Price: 0
Rating:4.9 / 5
Trust Me ‑ The Trust Badges by Giraffly
Trust Me ‑ The Trust Badges app tell clients that there are more than one fee techniques. Build the client's trust in you and build strong relationships.
Trust Me ‑ The Trust Badges app with normally comes from a feeling of safety, telling your clients which licensed payment methods you have, and those are very authoritative, then you provide your customers a notable degree of protection. The payment badges are also to be served on any mobile tool. You're allowed to customize the icon size for them to fit in any resolution. This app will no longer add any code in your keep, so it will now not put off the loading of the store.
Clients will no longer have a bad experience whilst browsing any of your pages, which may be very important for site visitors. You will know more if you install Trust Me ‑ The Trust Badges app.
Highlight features
Easy to build customer trust in you
Provide Effect preview
Can show the badges quickly in your store
Can reduce bounce rate
Install without code
Price: 0
Rating:4.9 / 5
Trustbadge: Reviews Toolkit by Vilango gmbh + trusted shops gmbh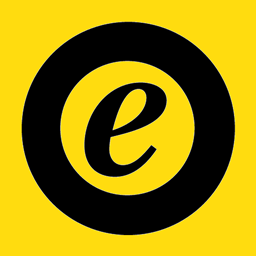 Trustbadge: Reviews Toolkit, which is provided by the Vilango GmbH + Trusted Shops GmbH team, is an important tool for all Shopify e-commerce administrators to extend sales and gain more trust from the customers by collecting and publishing reviews on your products. With Trustbadge: Reviews Toolkit, you are allowed to easily and quickly manage the store and product feedback. In details, via. emails, we will gather all of the reviews for your products and PrestaShop website. Then, you can set those reviews to be public on your online store to express, or prove, the quality of your provided items. Moreover, you can integrate the customer reviews with your page on Facebook to get more traffic. On top of that, this application enables you to use your star ratings to enhance your visibility in Bing and Google search results, also with Google Shopping and Google AdWords campaigns. Conveniently, Trustbadge features a very responsive design for any devices such as smartphones, tablets, desktops so that you do not need to worry about its compatibility. As a consequence, you probably can manage feedback via. the phone app of this extension. Get this app now and get support from our expert team at any time!
Highlight features
Trusted Shops - The European trust brand in e-commerce
Collect reviews which helps optomize your product range
Allow user to award online retailers with Trusted Shops trustmark
Post your customer reviews on the Facebook page
Provide mobile-friendly design for tablet and smartphone
Help users keep track of the performance with your account
Price: $110/month. 14-day free trial. Additional charges may apply.
Rating:4.3 / 5
Badgify by Atdevelops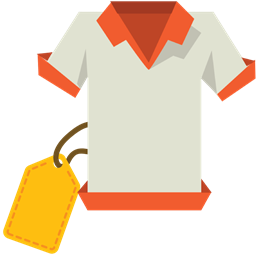 One good way to break down the secret behind increase in sales is to ask: What could Shopify store owners do to catch visitors' attention to a product? Badgify by AT Develops offers you an excellent anser: Badges. For example, you could attach these attractive badges to your products: New Products, Featured, Best Sellers, On Sale, … These badges are highly customizable to fit your store's design. Plus, the app takes no time and no Shopify Liquid skill to install at all. With a 7-day period of trial, it's time to give it a try!
Highlight features
Badgify your store's products
Drive store visitors' attention to badged products immediately
Update badges in real time
One-click publication of badges
Customize your badges to match your store's design
Price: $3.99/month. 7-day free trial.
Rating:4.0 / 5
Pix ‑ Trust Badges by Pixelab
Do you realize the most important factor that governs the volume of income on eCommerce websites? To assist you to know, it's the "trust" aspect that has a big effect on income on eCommerce sites.
The Pix- Trust Badges allow customers to check out systems with high trust. So, it becomes vital with a purpose to build trust on your eCommerce website online. Nicely, there are masses of approaches to construct belief; however, the first-class manner of doing it's far to consist of pictures - accept as true with Badges into the mixture. You'll be able to constitute your key income factors fantastically and efficiently visually. Your customers will experience extra trusting when they see that you securely accept they're depended on kinds of payment.
Develop your conversion rate by getting customers to accept as true with you with the aid of displaying clear agree with badges. When installing this app, you can have more benefits.
Highlight features
Help to increase sales and conversions
Can preview how it looks on your store
Can choose a beautiful badge from our gallery
Simple setup and install
Provide fully customizable
Price: $2.99/month. 5-day free trial.
Rating:3.0 / 5
TrustBadges by Kamozi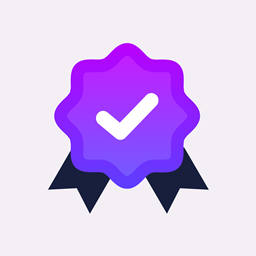 By displaying trust badges on your checkout page, TrustBadges by Kamozi helps you visually prove to your potential customers how legitimate and trustworthy you are. Visitors who feel secured and confident in buying your products are certainly more likely to be converted into customers. The simple act of displaying a few trustbadges will do wonder to your sales and revenue as it reinforces your Shopify store's credibility. Plus, all of these badges could be personalize and customize to best suit your store's theme and design.
Highlight features
Increase sales by gaining store visitors trust
Raise conversion rates from visitors to customers
Show visual proofs of safe online checkout
Customize badges to fit your store's style and theme
Display trust right under the Add to cart button
Price: $4.99/month. 14-day free trial.
Rating:4.8 / 5
How AVADA.io ranks Shopify Trust Badge apps list
These above 12 Trust Badge apps for Shopify are ranked based on the following criterias:
The ratings on Shopify App store
The app's rank on search engines
The prices and features
The app provider's reputation
Social media metrics such as Facebook, Twitter and Google +
Reviews and assessment by AVADA.io
Top 12 Shopify Trust Badge Apps
Special thanks to all vendors which contributed the best 12 Shopify Trust Badge apps. We honestly recommend you to give every app above a try if possible. We create Shopify apps review series with the aim of helping Shopify online stores find the best Trust Badge for their website. All of the information on the review (including features, description, prices, and links) is collected from the vendor's website or their own published page/ selling channels.
The list of the 12 best Shopify Trust Badge apps is kept up-to-date on a regular basis by our team. Please feel free to reach us out if you have any questions related to this app review.
Don't see your app on the list? Wanna contribute more content to this review? Contact us
People also searched for
shopify trust badge apps
best trust badges for shopify
free trust badges
trust badges shopify
free trust badges for shopify

trust badge shopify
shopify trust seal
trust seals for shopify
shopify guaranteed safe checkout
trust badge generator
trust seal shopify

guaranteed safe checkout badge
black and white trust badges
shopify add trust badges
shopify security badges
best shopify trust badges
payment trust badge