Best Digital Branding Strategies you can use right now!
An eCommerce brand that doesn't have a digital presence is like a car that doesn't have one of its tires. It won't get anywhere. While old-fashioned, "analog" branding hasn't gone the way of horse and buggy, today companies need a diverse array of digital branding resources to enhance their real-world presence.
If you're struggling to build your digital branding strategy, kick off your plan with this comprehensive digital branding guide. We're going to discuss everything from social media to SEO and influencers to emails so you can make sure your digital brand strategy checks all the right boxes.
What is digital branding?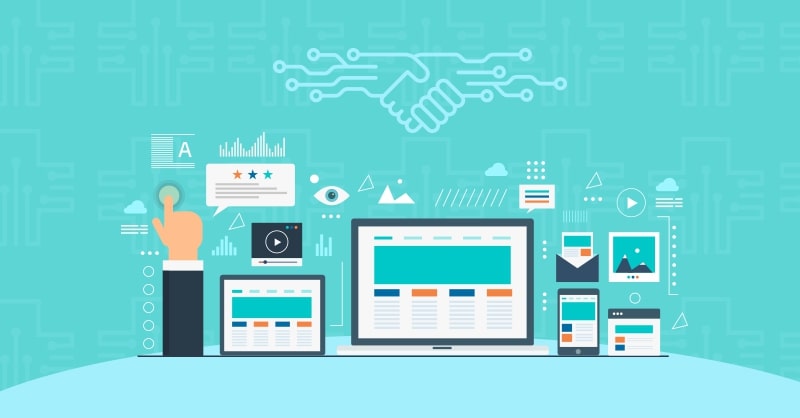 Digital branding is the practice of leveraging the power of the Internet and digital media channels to build a brand – the identity or a business. It empowers companies to extend their scope across a number of channels and generate a steady stream of leads.
There's a slight difference between digital marketing and digital branding. While digital marketing seeks to satisfy needs through products or services, digital branding goes beyond this: it's about developing products that resonate with their audience and express a set of values.
The benefits of digital branding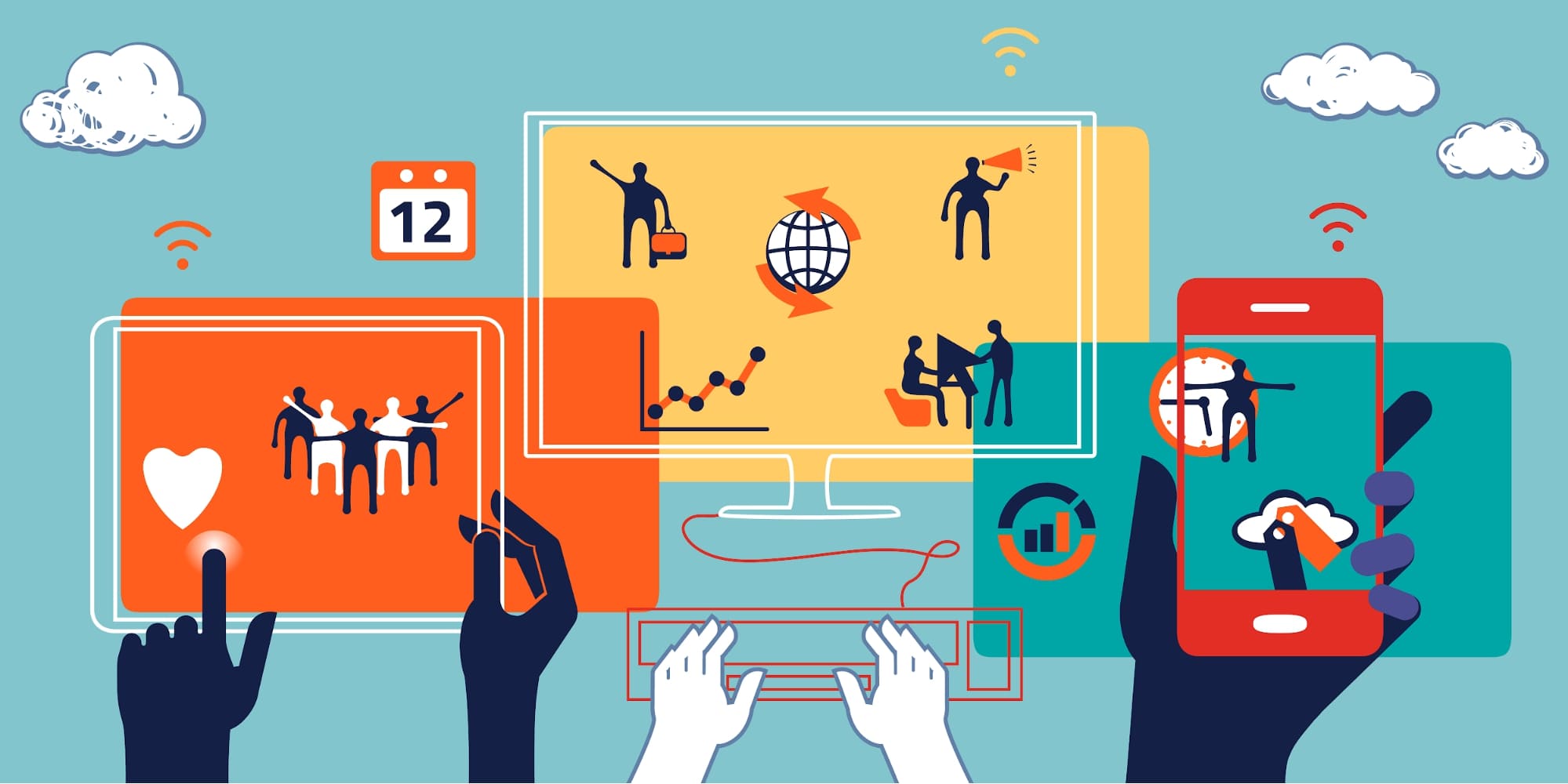 A strong digital presence helps consumers feel emotionally involved with a business or product. Well-crafted branding strengthens relationships with customers and helps you to speak directly to consumers through day-to-day experiences on the digital platforms they're using.
Target your audience
Your business's online presence is the first channel via which your potential customers can learn about and engage with your brand. Digital branding lets you zero-in on your audience by targeting particular customer segments via the most widely used online platforms: Twitter, Facebook, Instagram, and more.
Take a business like Outdoor Voices, a line of fitness clothes, as an example. In a couple of years, the company has created its own social media hashtag, #DoingThings, which consumers tag when they wear their clothes and embody their lifestyle. Currently, more than 155,000 posts are labeled with #DoingThings just on Instagram alone.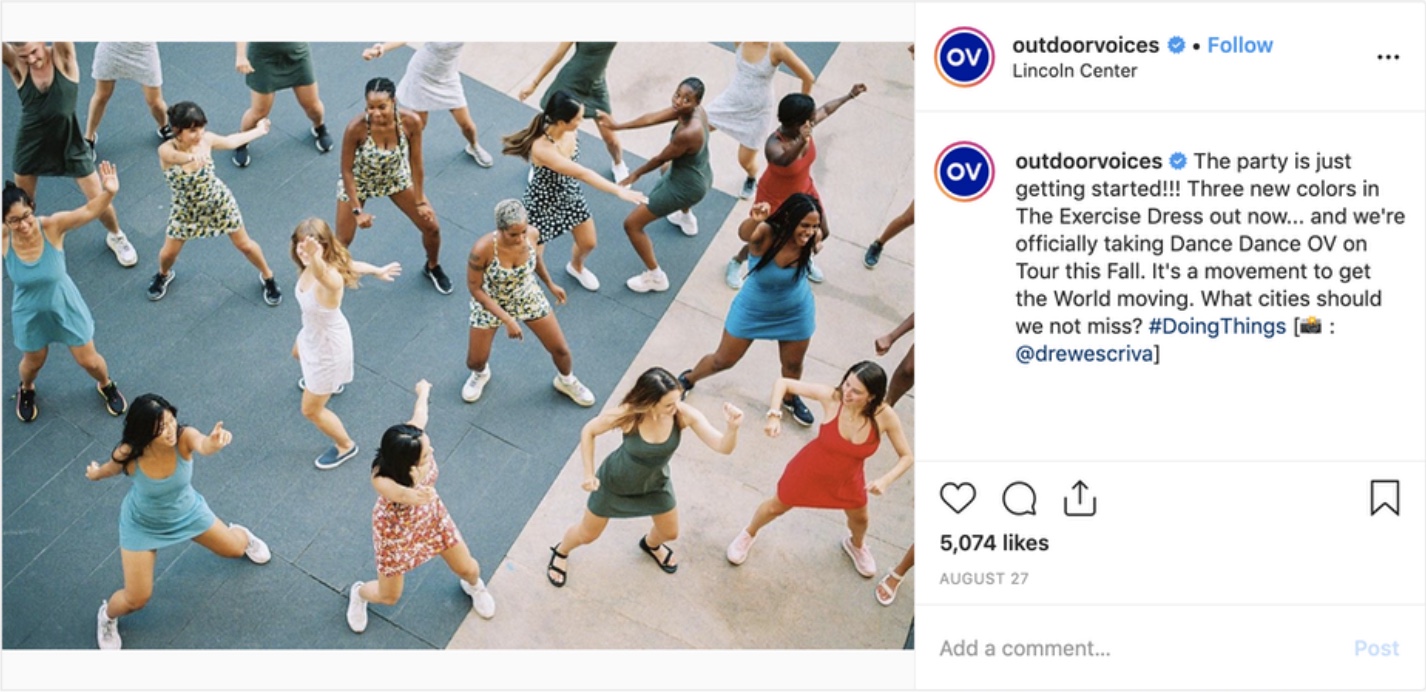 #DoingThings is the difference between the senseless consumption of a product and the feeling that you are part of a community or lifestyle. When you buy a piece of legging or a sports bra from them, you buy a big digital club membership. That's a lot more appealing to consumers than just buying some ordinary workout clothing.
Connect with customers
Successful digital branding helps consumers feel like you're talking to them personally, particularly since you're interacting on the same sites they're using to connect with friends and family members. Be personal and meaningful: that's how you transform one-time consumers into loyal brand followers.
Digital branding at its heart encourages contact between a business and its customers. This can be as basic as making it easy for consumers to find details about your business on your website or to help them easily get better customer service. At the end of the day, a brand that is not searchable online basically does not exist in the modern consumer's mind.
Spread the word
There are also tertiary benefits of digital brandings, such as the ability to "go viral" or reach a mass audience in a very short period of time at little to no cost. Take Popeye's now-famous chicken sandwich as an example. In just a few days of the release of the sandwich, the product earned an estimated $23 million in free online ads simply because so many people—journalists, newscasters, Twitter users—shared, posted, and liked it. Now the sandwich is sold out in several restaurants, offering even more clout and publicity for the food. This is the kind of publicity money you can't afford.
The components of successful digital branding
Logo
A logo is an image that the customer associates with your brand first and foremost. Think of Disney and you think of mouse ears. Think of Apple and you immediately think of the bitten apple. Logos should match the personalities and values of your brand, your industry and your target audience.
If you don't want to be too flashy, the logo design should be memorable enough to make an impact, but not too complex that audience members won't notice it in the midst of a regular ocean of images they see everyday online.
Start by defining your brand's aesthetics: Are you modern and minimalist? Or Retro and antique? Or fun and quirky? Do you think a wordmark logo with text will suit your brand theme better or an icon-based logo?
Take a look at the logos of your industry to see what your competition is doing. And don't forget color theory: the right color of the logo will make you stand out and set your mood. This color scheme should be common for all of your branding materials.
The logo should look nice in all sizes on your brand's materials: letterheads, business cards, billboards. But keep in mind that digital platforms need precise sizes and images. You should build a logo that works fine on profile images, cover photos, email headers, app buttons, and more. The logo is your first stop on the way to a great digital brand.
Read more: Top 12 Free Shopify Logo Maker - Create & Design a Logo
Website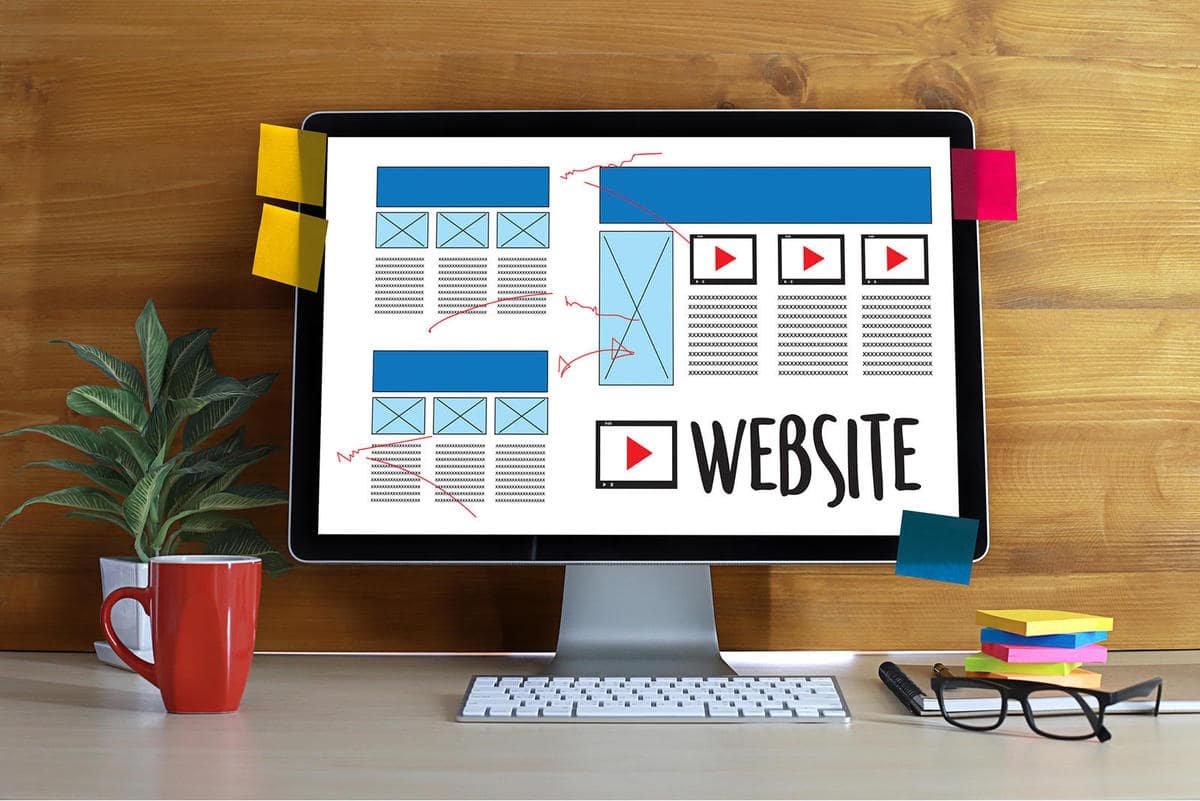 If your logo is the profile picture of your company, your website is your storefront. If a customer needs to know your brick-and-mortar locations, your hours of service, your product lists, or your contact details, they won't search through the phone book. They're going to Google your website, where they expect to find details quickly and easily.
Effective websites are clean and easy to navigate. There are a few important rules to follow when you design your website: Streamline and retain brand consistency with a minimal color scheme that suits or complements your logo. Make your brand name and the critical information stand out with bold, readable fonts. Keep the pages succinct and up-to-the-point, and don't tamper with too much information. The quickest way to make a potential customer leave is to bury important information.
Also, your website should have a "crawlable" link structure, which means that people and search engines can easily navigate to all the information on the website. Simultaneously, this content should be conveniently indexable by search engines (more on that later) so that the content is not lost in the internet sludge stack. Finally, make sure your website is working. Check every link, every button, every picture, etc. Errors on your website make you look unprofessional.
Read more:
What is Website Marketing? 31 Website Marketing Strategies & Ideas to Learn
Brand messaging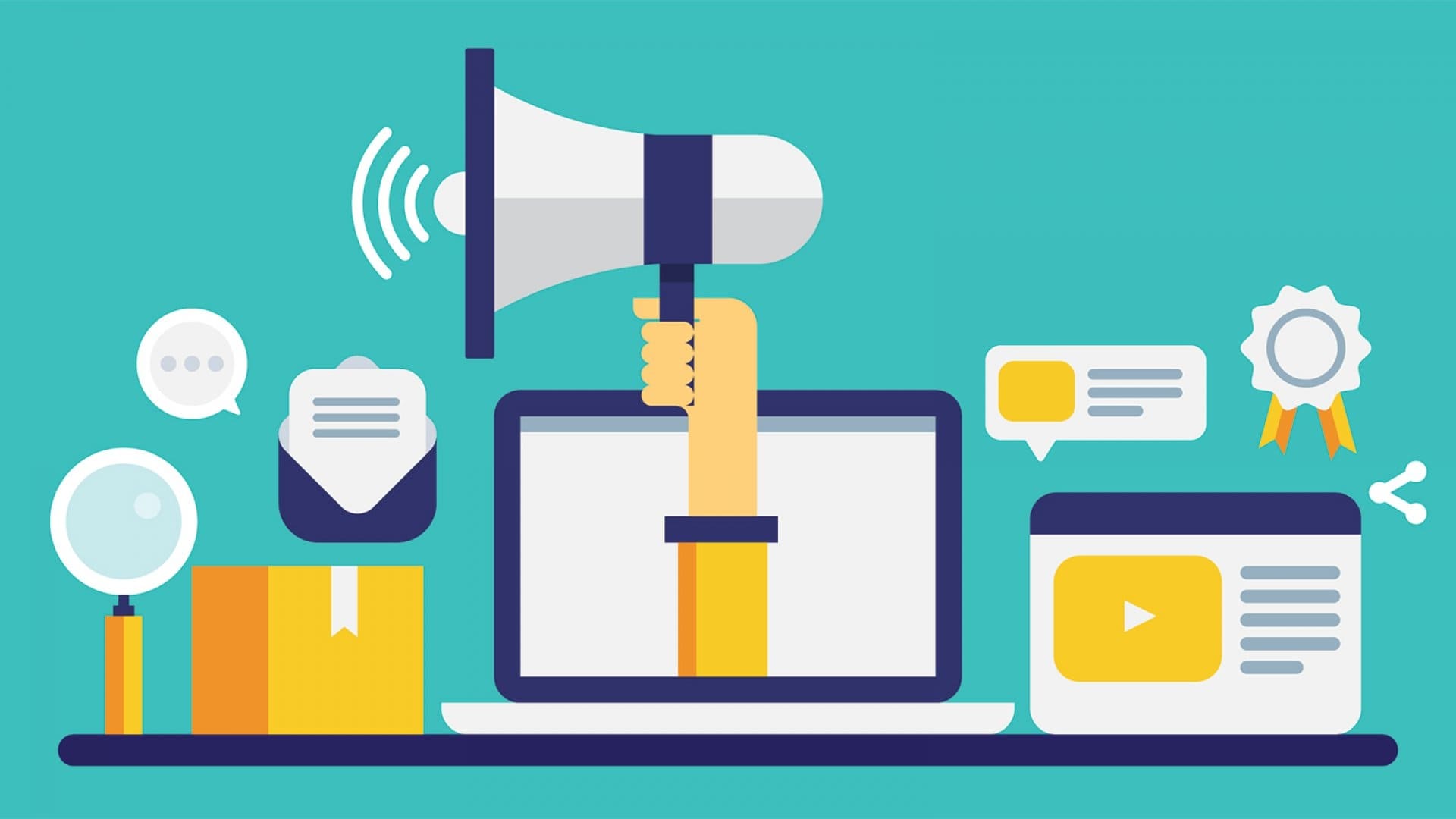 Brand messaging is what the company communicates and how you communicate it. If I'm opening a breakfast together with the best blueberry pancakes in town, I'm sure I'm going to mention that in my brand letter. The message is intended to represent what your company does and believes and to speak succinctly to your customers' immediate needs and wishes.
A powerful brand message should answer these questions:
What do you do, and why does it matter to your customer?
What do you stand for, and why does it matter to your customers?
If I'm that pancake cafe, I'd like my brand's message to express that I do blueberry pancakes better than everyone else, that I stand for delicious breakfast food, and that's because there's no cozier, a friendlier spot in town!
Your voice tone should also be consistent with your brand identity and the services it provides. Selling lip gloss? Keep things up-to-date and trendy. Selling medical devices? Tone it down and be a professional technical guy. Do your utmost to focus on positivity and strategies for your customer's pain points.
Your message should sound similar everywhere. The text that appears in your company's Google search should match the brand on your website. Your customer service representatives should also communicate the way you do on Instagram and Twitter.
Be sure the brand message is talking to an online audience. To put it another way, if your brand is on the Internet, it's supposed to work as the Internet does. The Internet has its own unique communication styles (e.g., memes, GIFs, slang) that your company can use on social media where applicable.
For example, on #InternationalDogDay, FedEx shared a picture of mail carriers posing with pups, a playful way to interact on the Internet while subverting the mailman vs. dog trope. And they did use an emoji.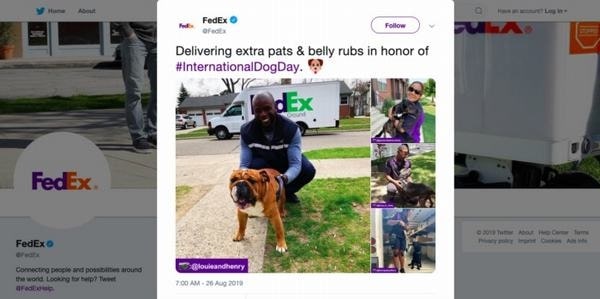 Your message can also differ from platform to platform. Twitter is all about reacting to current events in real-time, so a good brand Twitter page will be responding to them as well. When the Notre Dame Cathedral in France burned down in April 2019, Apple CEO Tim Cook replied on Twitter by offering a donation to the rebuilding cause. It was a fine example of an online experience with purpose and meaning.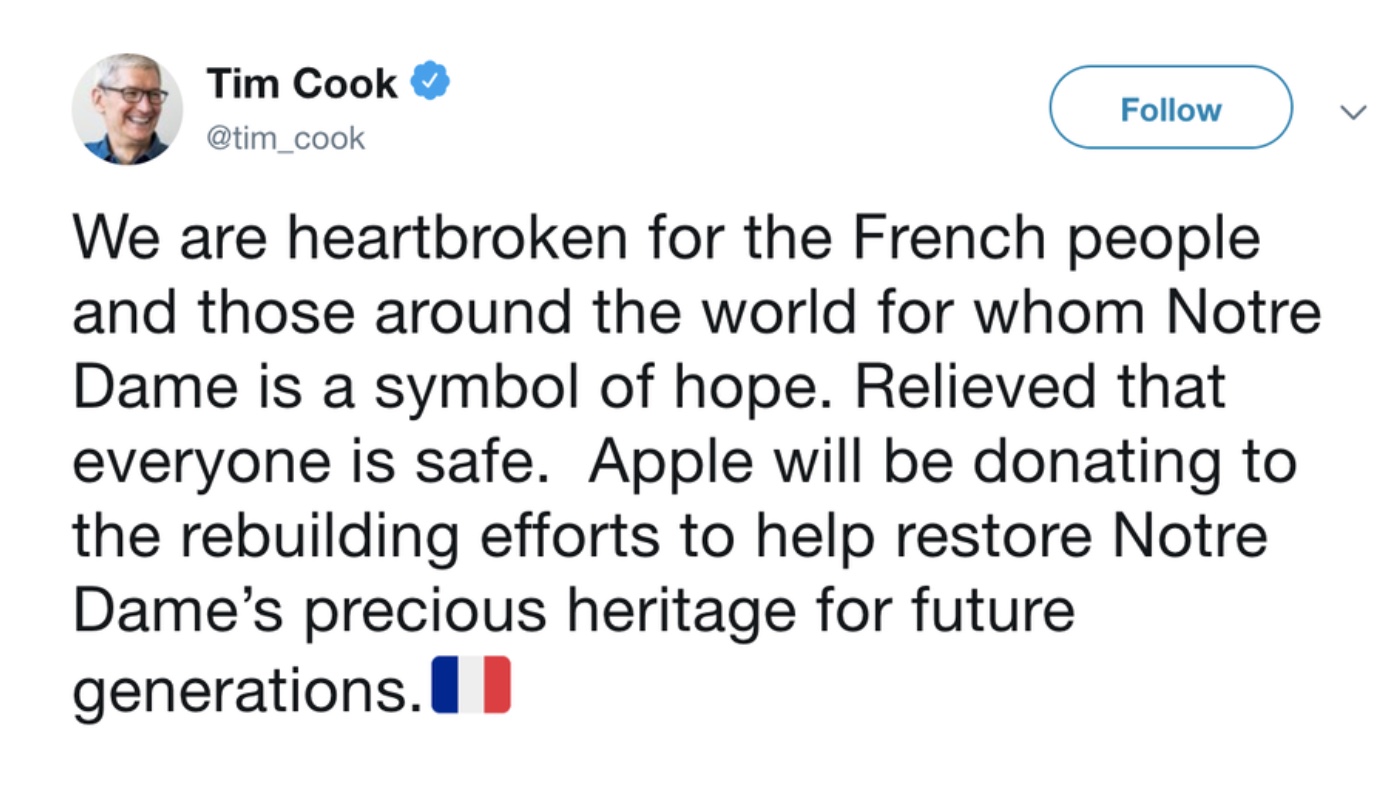 SEO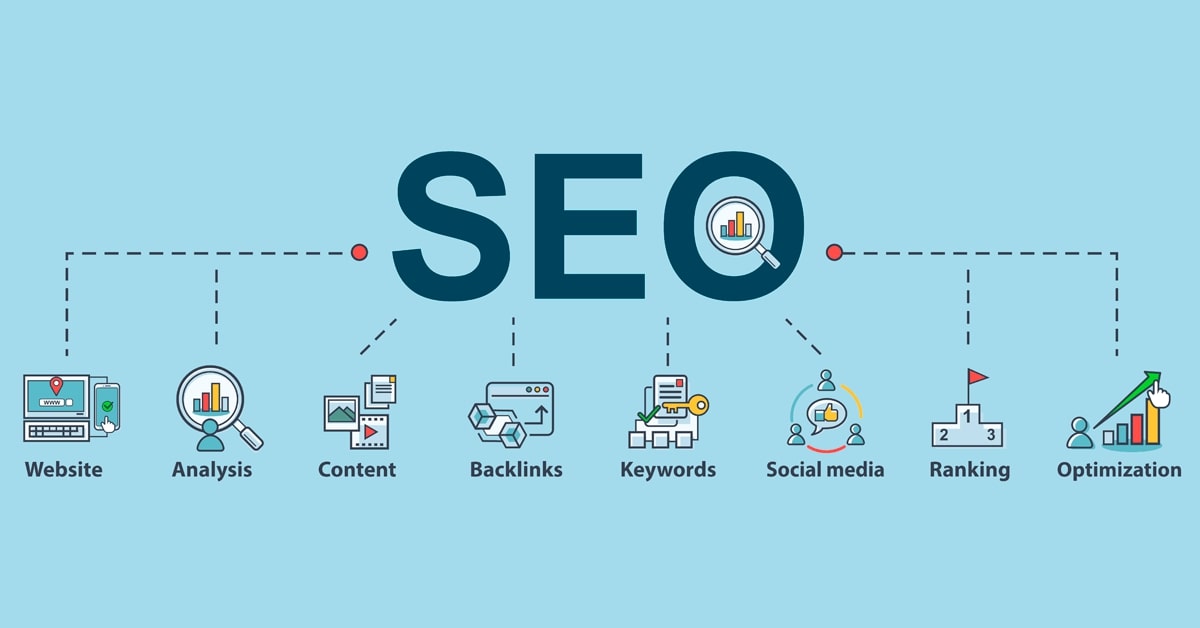 SEO (Search Engine Optimization) makes sure that your brand and products can be quickly found via search engines, one of the key avenues by which consumers can search for solutions to their problems. Start by designing your site with SEO in mind. Google's Webmaster Guidelines, which illustrate how Google indexes and ranks pages, are a great place to start. Here are some of the best tips:
Make sure that each webpage can be reached by a dedicated link from another findable page.
Design pages primarily for user-friendliness, not search engines.
Consider what makes your website useful and well-designed.
Constantly check your site for broken links and errors.
Make your website stand out from the crowd by providing valuable information.
Use keyword search tools such as Ubersuggest, Ahrefs, or Keyword tool to find commonly searched terms that you can use in your content and ensure that your schema (the website code that describes the data on your page) and meta tags (text snippets that identify the content of the page) are optimized for search engines.
Be sure to have a decent number of active links through your content—both internal and external—so that your website will appear more stable and higher in search results. Search engines such as Google take all of this into account, and a shoddy website is a sure-fire way to get your brand lost in the ocean of information on the Internet.
Read more: Shopify SEO Guide: Simple Step-by-step for beginners
Social media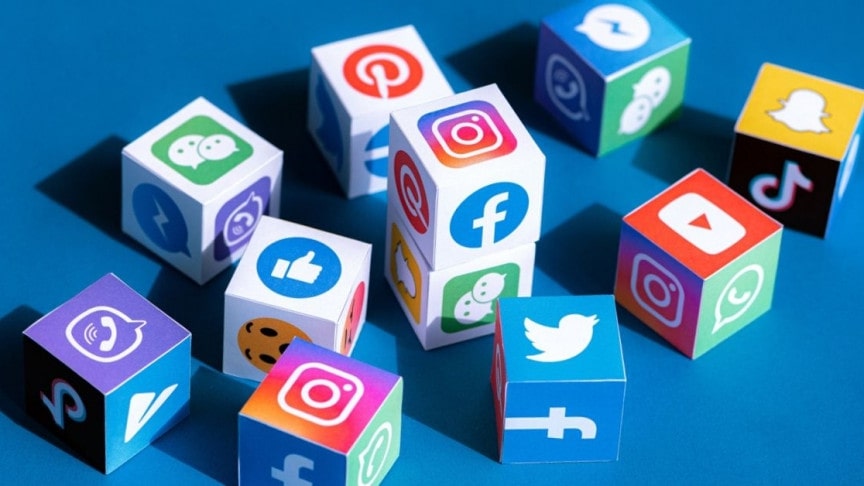 Facebook, Twitter, Snapchat: almost everybody, including your 85-year-old grandmother, has some kind of social media presence. If your target customers are there, your brand should be there as well.
Tailor your content to the platform on which it appears. Snapchat content appears to be engaging, vibrant and focused on the younger crowd. Instagram posts are imagery-driven, designed to be visual. Twitter operates in real-time and reacts to current events and news. Facebook does a little bit of everything with a focus on behind-the-scenes stories about how a brand operates.
Think like an influencer when using social media: Schedule posts for particular times and dates, connect with comments, and respond to direct messages. And don't forget to keep track of your performance. There are many social media tools that can help you streamline all of your sites and monitor engagement, while Google Analytics can show you which pages are driving customer activity and which are falling behind.
Email marketing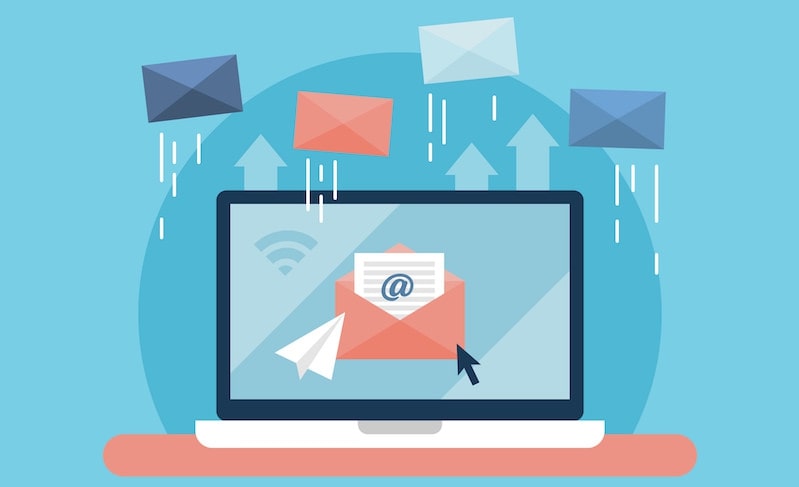 With all the fancy tools out there to promote the brand online, it's easier to forget about good old-fashioned email marketing. Email marketing is a convenient way to reach out to consumers, particularly those who do not use social media.
Start by creating robust, targeted email lists with "leads" that are likely to be converted to web visitors and subscribers. You can get these sign-ups from ads or collect them directly from your website by having a newsletter sign-up on the landing page.
Before you run your mass email campaign, clearly identify what you're hoping to achieve: Boosting engagement? Or nurturing existing relationships? Or announcing a new product? Your aim should decide how everything, from the subject line to the selection of your picture, is going to be.
Read more: 101 Email Marketing Resources - Your Handbook To Success Email Marketing
Online advertising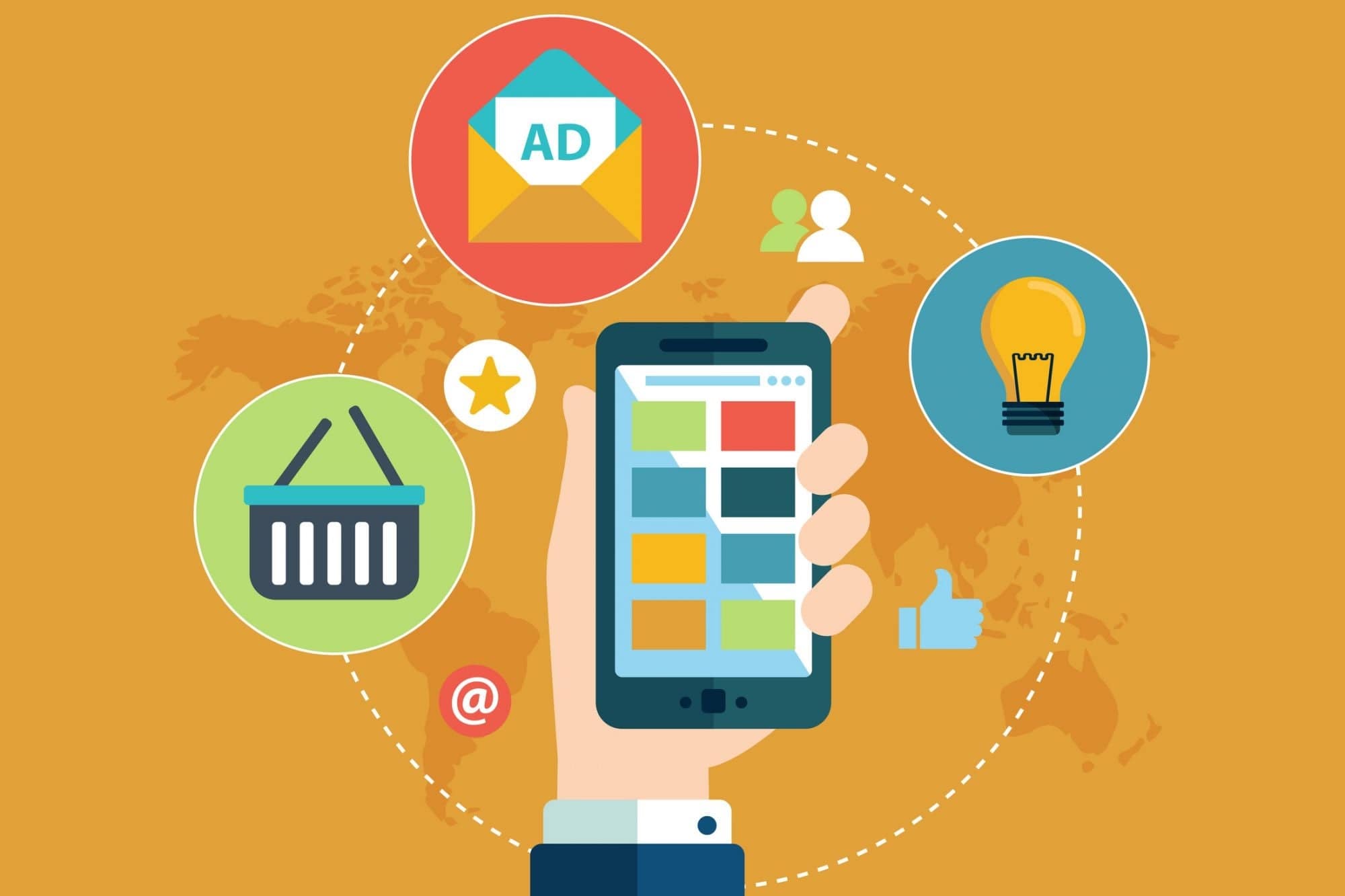 The online advertisement makes use of the power of the Internet to advertise your products. It's no longer as plain as a banner on a web page. There are hundreds of ways to advertise digitally today. Here are some of the most popular ones:
Search Engine Advertising. These ads bring your website to the top of a page on a search engine such as Google or Bing so that searchers can see your product or brand first.
Display advertising. These ads are banners that you'll find on web pages around the Internet.
Social media ads. Facebook, Twitter, and Instagram all deliver a range of ways to 'sponsored' ads. You can pay-to-play, which means that your post will instantly appear in the feeds of potential customers, or you can work with an influencer to endorse your product.
Mobile feed and desktop feed ads. These ads also appear as "suggested content" on mobile and desktop feeds for users. They have a more natural feel as they are directly incorporated into the feed and blend with non-paid content.
Retargeted Ads. Have you ever looked for anything but to see an ad for the very thing ten minutes later? Then you know the strength of retargeted advertising firsthand. They meet consumers who have already shown interest in your company or services, whether by browsing it, visiting your website, or visiting your Facebook page.
Read more: 11+ Best Online Advertising Channels to Get New Customers
Content marketing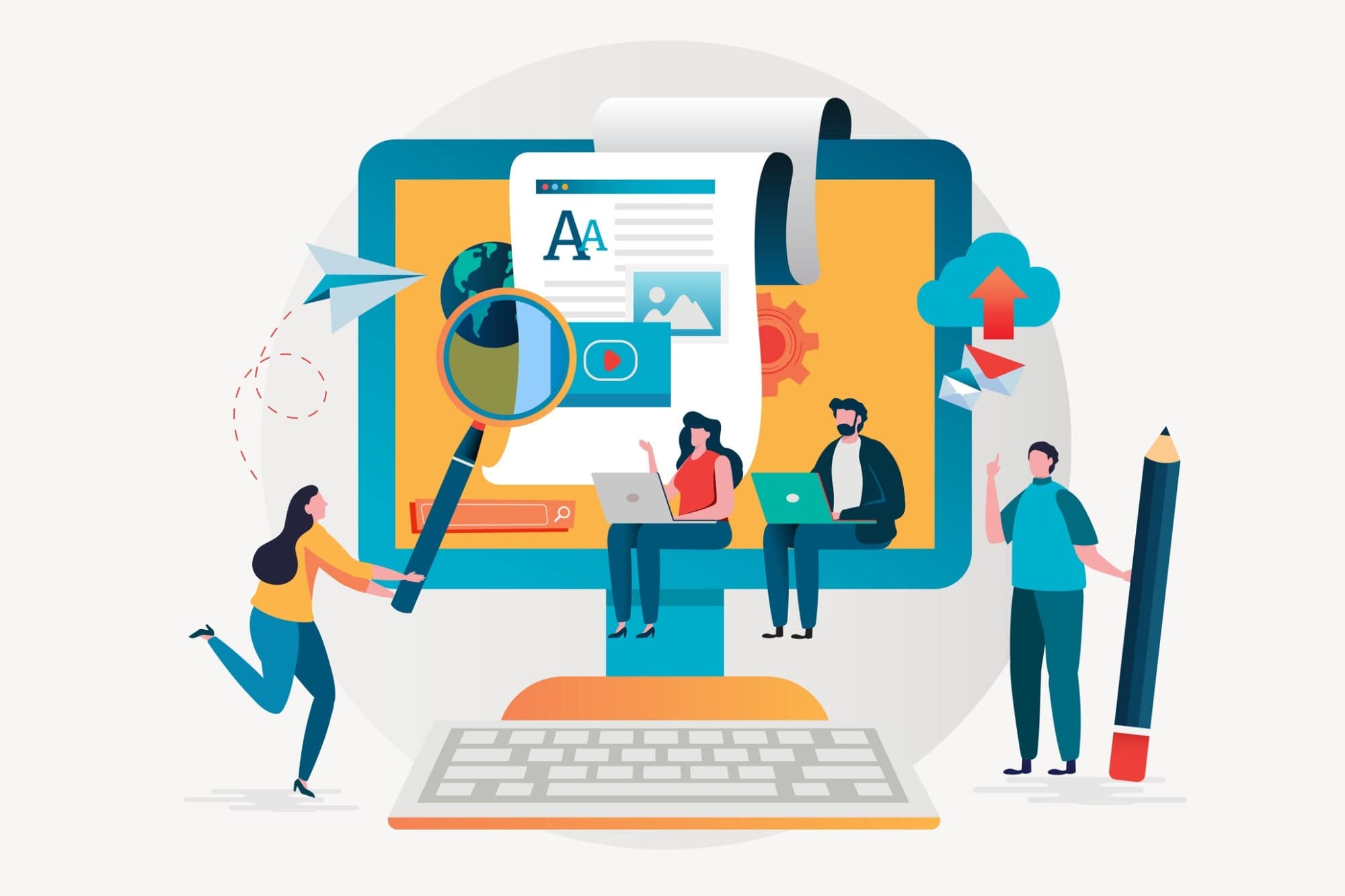 Nowadays, it's not enough just to advertise the product. Commitment is important for creating a loyal, returning customer base. This is where content marketing comes in. Think of this as the human side of your brand. Where digital marketing focuses on sales, content marketing focuses on interaction through images, videos, Spotify playlists, and blog posts.
Effective content marketing can attract attention for your brand and get your customers excited about your products and messages. It helps create trust between the brand and the customer and aims to develop long-lasting, win-win relationships. While digital marketing introduces a new customer to your brand, it's successful content marketing that keeps them interested and converts them, users, into a diehard fan.
Influencer marketing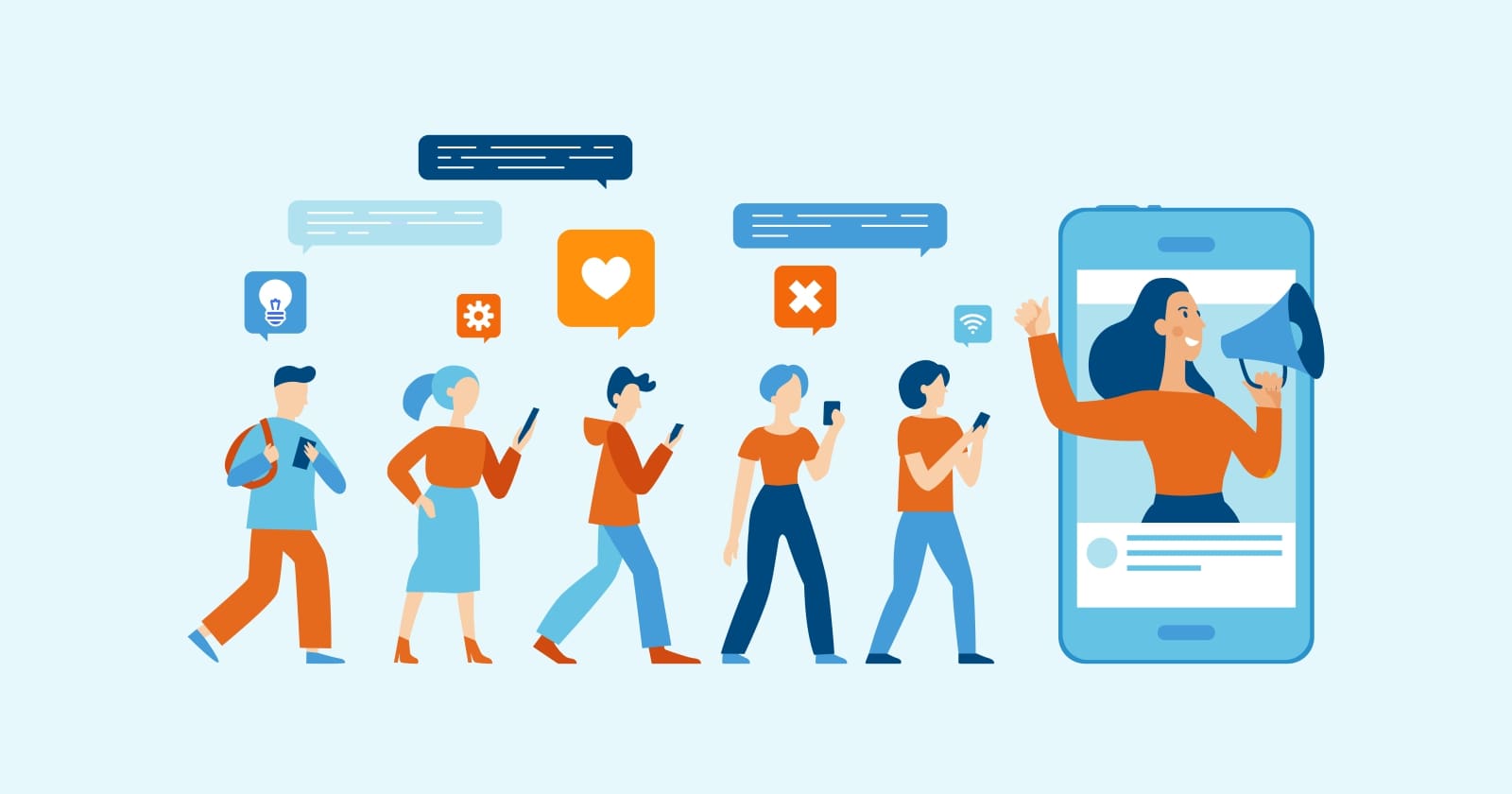 Influencer marketing is a type of marketing that uses people who have a large social media follower base to endorse your brand. Instead of selling directly to a group of people, you put your brand message in the hands of a social media celebrity who will spread the word for you. According to one report, more than 80% of global marketers used influencer campaigns in 2015.
The process is fairly straightforward: partner up with an influencer and pay them a fixed fee or commission to speak to their followers about your brand. Having developed their follower bases and trustworthiness over time, most influencers have gained trust in their networks and can infuse a brand with relatability. This isn't rocket science. Marketing becomes more genuine when it is spoken by a real person (even if that person is paid to talk about the product).
Read more: Instagram Influencer Marketing: 10 Steps & Factors
There are a few traps to avoid. The influencers you choose should match your brand's lifestyle. You don't want to employ a fitness influencer to market your brownie cake. Since influencers are human, they can share opinions that do not fit the brand ethos, which may tarnish both parties' reputations. Choose carefully and clearly identify appropriate ways to speak about your product.
You may scan for influencers directly on social media sites or use influencer marketing platforms (such as Upfluence, Tribe Group, or Famebit) to find social media stars that are ideally suited to your needs.
Read more: How to Find Instagram Influencers
The best digital branding strategies to follow
In the beginning, you need to establish a solid understanding of your brand's positioning within your target market. Here are the digital branding strategies that you can adopt to build a strong brand for your business.
Create a brand position
A strong brand position is critical before you start any other branding activity. Your brand position is the segment of your market that you're trying to own. In the automotive industry, for example, you may choose to own the luxury car market, the eco-friendly market, or the safety market. It's not about what you're offering; it's about what your products will do for your customers.
Create a target audience profile
Now that you've determined what you want your digital brand to target, you need to know who you are going to target. Use resources such as Google Analytics and Google Keywords Planner to find out who's searching for your content and what people are looking for in your market. You may also use more conventional means, such as questionnaires and interviews, to obtain qualitative data about your target audience.
Create a brand slogan
A memorable, relevant slogan will help establish the identity of your brand. Brands such as Nike and McDonalds use slogans that cater to their consumers' experience of using their products. This is the most important thing about making slogans, and one of the most important things about branding as a whole is it's not about the offering, but it's about the experience.
Decide your brand's tone of voice
Your brand's tone sets the personality for your brand identity. If you communicate in a relaxed, colloquial tone, you can develop a brand personality of relatability and relevance. If you use a formal, measured tone, you can give off an aura of exclusivity and luxury. Choose your tone based on your target audience. Now that you understand who you're going to target and how to connect with them, it's time to take your brand and put it into practice with brand design.
Create brand design
A good-looking brand design is a crucial element of your digital branding effort. If you can show your brand in a way that's appealing, you're more likely to attract the interest of your prospects. Understanding the process of designing a brand requires comprehensive research in a number of design areas, including:
Colour
Font
Logo Type
Imagery
With all of these elements understood and optimized, you will be well on your way to building a digital brand that stands out. Consistency is perhaps the most important component of your brand design effort. If your digital branding is not consistent across all of your channels, you will not be able to achieve optimum customer trust. Think about it. Have you ever seen a purple McDonald's logo before? I very much doubt it, because major brands like McDonald's recognize the power of consistency in all branding activities.
Don't forget that it's extremely important that you still keep the brand design consistent across your digital and physical branding activities. If you've established a cohesive digital brand template, but it's different from your physical branding, you will still lose trustworthiness and loyalty.
Create Digital branding assets
If you've set up your different channels and built your digital branding image, you'll want to have digital marketing assets that you can use to promote your brand. There is a wide range of digital marketing assets to choose from, and some are more important than others. Let's take a look at a couple of them.
Social Media Banner
If you've set up your social media accounts, you'll need banners to be placed at the top of your profile. The trick here is to create a well-designed banner, and then adjust it to meet the different dimensional specifications of the different social media sites. This is to ensure consistency across your social media channels. Your social media banner is an easy place to insert your logo and create a visual picture of your brand. Doing this helps you to put your brand name in the minds of those who view your social media pages.
Landing Pages
An effective landing page is intended for a particular purpose within the scope of your digital branding activities. Your home page, for example, is a landing page, and it is intended to present your special deals, latest content, or anything that is relevant to your brand. The lead magnet page is another example of landing pages. If you provide a free piece of content in return for an email address, you might (and should) build a landing page that focuses on this offering.
Landing pages enable you to add the unique taste of your brand to all of your offerings. If you are a casual, playful brand, you can use your bold colors and colloquial language to promote your lead magnet, while if you are a B2B brand, you can post important details that set you apart in a succinct yet detailed manner.
Company Video
Nothing personalizes your brand better than your people. Get a corporate video to showcase your company's culture and spread your unique brand identity. A good company video will set you apart from the competition and emphasize the strengths of your brand.
Company videos can be embedded on a range of sites – from your website to your social media accounts. You're going to want to create an inspiring company video because it's going to make a huge contribution to your digital branding efforts.
Brand Strategy Document
All these brilliant branding ideas need to be formalized somewhere. If you don't, you might forget your brilliant ideas and lose your brand-developing strategies. To prevent this, write everything down in a comprehensive document. This paper will contain every single possible branding concept you've generated. Don't forget to disperse this guide to everyone and everyone who is part of the digital marketing effort so that they all follow the same branding strategy.
Read more:
Final words
That's it! I hope that this article has provided you with a good starting point to build your digital branding presence. Please keep in mind that these are not all the digital branding strategies that exist out there, and you should keep doing research to fill up your toolkit. Please feel free to leave comments below for a further discussion on this topic.
New Posts
Stay in the know
Get special offers on the latest news from AVADA.