Digital Marketing For Dummies: Market Your Business in an Online World
Are you new to digital marketing? Don't worry — it's not as frightening or as confusing as some people may think. I'm not saying it's easy. It certainly takes a while, in fact, to master this particular form of marketing. When you deal with a credible digital marketing agency, it will definitely be simpler. But even then, as with any new attempt, there will be a lot of bumps and falls along the way. It pays off to grasp a good understanding of the digital marketing world before bringing your business to this area.
Once you successfully complete your first online marketing campaign, you'll find it very worth the efforts. To help you out along the way, here's our comprehensive guide for digital marketing.
Let's jump right into the details!
What is digital marketing?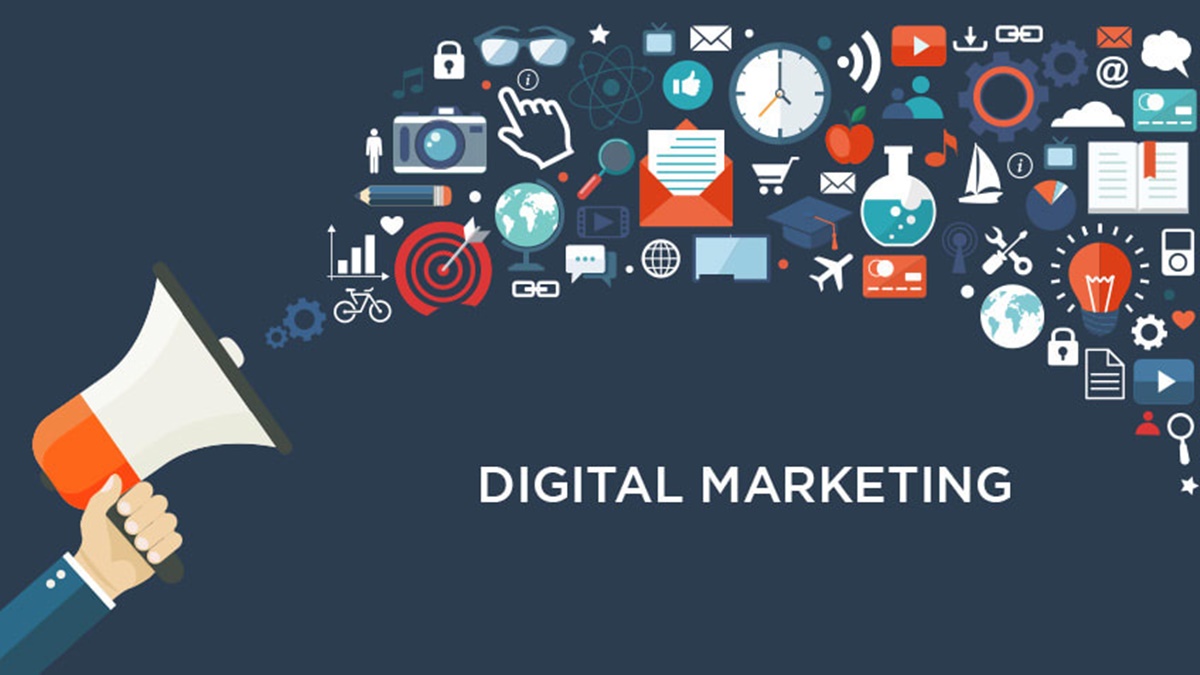 Digital marketing is simply marketing done on the online space. It's any effort that uses the Internet to reach people to spread the words about your company.
Online marketing — or internet marketing — is all about using the internet to reach out to other people in a way that catches their interest and makes them want to gravitate to you.
That is what makes it different from old-school, foot-in-the-door marketing. You don't have to constantly chase anyone and anyone who looks like they're even remotely interested in your product; you're attracting them so that they come to you.
Hunting vs. Fishing in digital marketing
With modern outbound marketing, particularly traditional outbound marketing, you're a hunter. You're following any lead that comes your way, and you're doing it pretty aggressively. There's a lot of fast-talking and forward-looking involved to be honest. Where do you think the Pushy Used Car Salesman Stereotype came from?
With online marketing — particularly inbound online marketing — you're more of a fisherman. You're just making the fish come to you. It takes a certain finesse and a certain level of expertise. You need to know what bait to use, what times are best for fishing, which pond or field to fish in, and so on.
However, the catch of the day is essentially worth all the effort that has been made. The results of both hunting and fishing yields. There's food on the table at the end of the day. The distinction, however, lies in execution, planning and measurability.
How to approach digital marketing in a correct way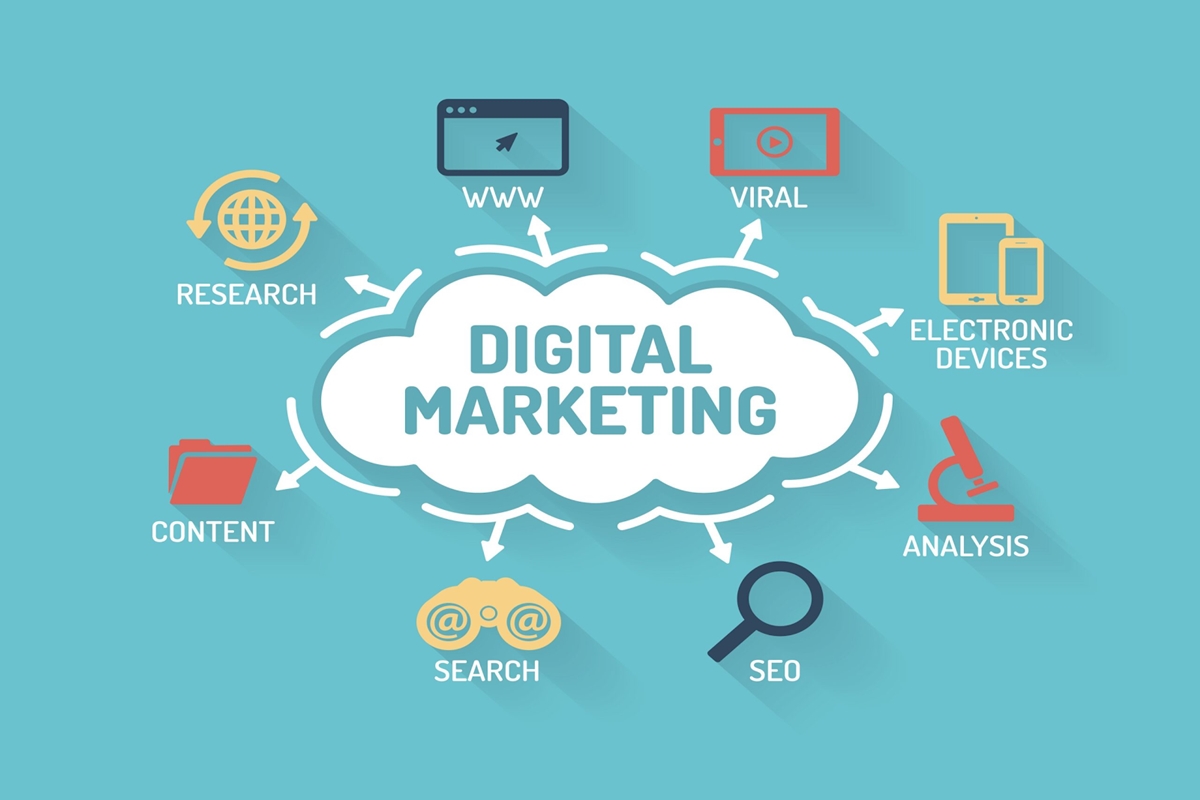 Facebook, LinkedIn, Snapchat, Instagram, Twitter … the list goes on. The average person spends almost two hours on social media every day!
These platforms are a perfect way to advertise and successfully attract customers, and there are a lot of ways you can do it. Advertising by influencers, running ads, generating an excitement about the brand, engaging individually with customers, and buying ad space on the internet sites itself are also examples of how social media can be used to market your brand.
How much does that cost? If you pay for featured advertising, most types of social media are free! If you employ someone else to run your money for you, it could cost you a few hundred dollars a month.
SEO is the abbreviation for Search Engine Optimisation. SEO's aim is to increase the search engine results rating. So, if you sell custom tennis rackets in New York City, and someone searches for "Best Custom Tennis rackets in NYC" on Google, the target would be to have your business website at the top of the search results.
PPC is the abbreviation for Pay-Per-Click. Such advertisements are what you would see next to the results of your search engine or websites you visit, usually with a little "sponsored" tag. Your company can only pay for these ads if anyone clicks on them, hence the name. The PPC cost is all over the place. This will depend solely on exactly what you're offering.
Content marketing includes SEO, social media marketing, and public relations for content on the website at once. For example, YouTube videos, forums, or tweets on your website can generate content that customers are actually interested in. You can actually create content marketing on your own. But if you want to recruit outside support, it would cost you around $1,500-$2,500 a month. Furthermore, you can learn about the 5 w's and the H in content marketing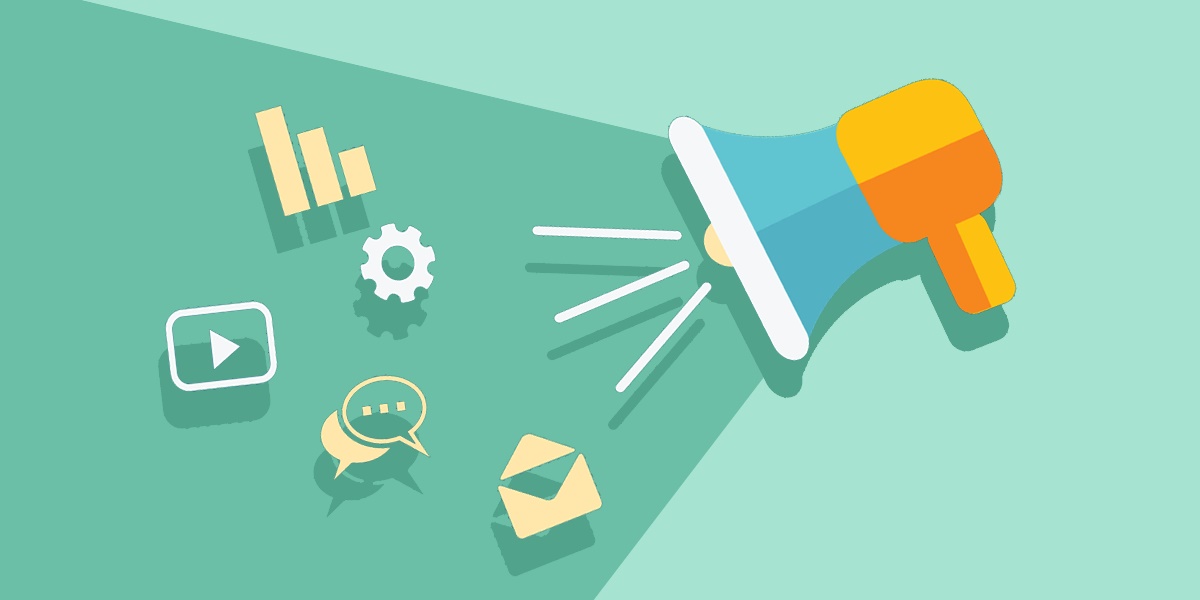 PR is the abbreviation for Public Relations. While PR is not limited to the digital marketing world, it is certainly worth noting. When it comes to PR, the name of the game is publicity … of course, the right kind.
Reputation management is worth noting here, too. Navigating your company credibility online can be difficult with so many user-based review websites floating around these days. Taking an effort to protect the company's online image is going a long way.
The monetary cost of PR can vary considerably. The average cost is approximately $125 per hour. The good news is, you can take some PR issues into your own hands, which, of course, is free!
Viral Marketing
Viral marketing could be a great success for your company-even overnight. You know those strange, trendy, or surprising videos that your friends keep passing around, some with millions of views? They're just an example of something going viral. When you can integrate ads for your company into a piece of viral media, your revenues can skyrocket in no time.
The risk of viral marketing comes into play when it's time to spread it. You could make the most creative and on-brand video ever, ideal for the current social environment, but if your Aunt Sue is the only one who sees it, it won't help your business. Successful viral promotion could set you back thousands of times.
On the other hand, it is not unheard of for an amateur video to take off without warning! Focus on content and imagination, and it could only be posted around the world.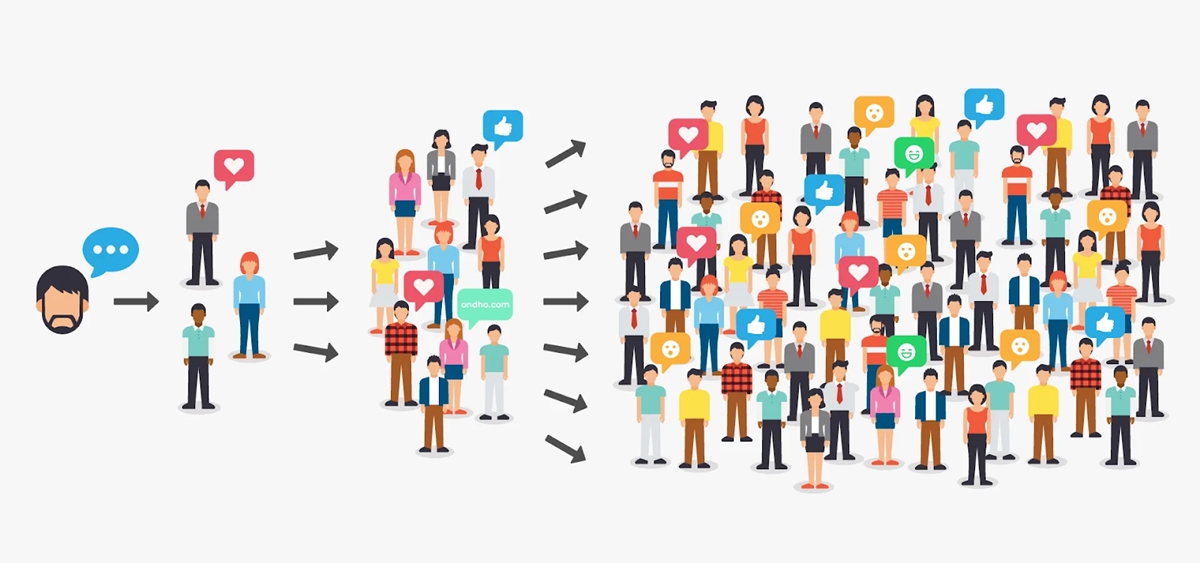 Email marketing is a method of targeting the business' customers directly. It's featured in digital dummies marketing because it's so plain.
You're only sending emails to a mass group of people to advertise an offer, check in with them about what's new with your business, get customers to know about new goods that you may be selling, or basically some other innovative and incentivizing way you might think of engaging with your readers. Email marketing is not easy! What you need is an e-mail address and a pair of hands.
Teamwork is making a dream job! The only thing is that if purchases are made through this form of digital marketing, profits are shared. Using your associates to generate leads and profits for your business ensures that you pay them on a fee that is determined by you. This doesn't mean any operating expenses!
But be careful who you're dealing with. You can share details about your company with whatever affiliates you want. Make sure that you trust them with the details.
What is the fundamental for converting customers in digital marketing?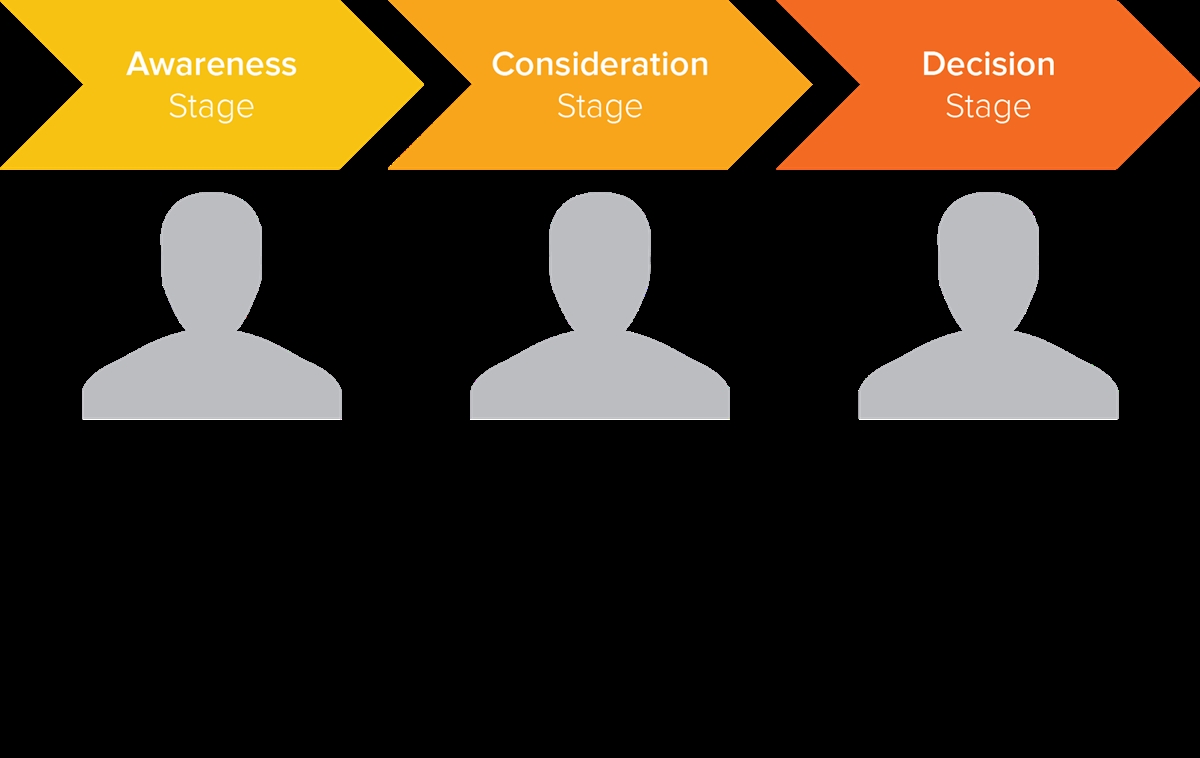 It's the customer buying journey. Digital marketing is one of the best methods you can use to transform cold prospects — or people who are totally unaware of your brand — into hot clients. There are plenty of internet marketing tactics that can attract, interact, entertain, educate, and — in the end — convert prospects.
So if you want to understand how these techniques work and how an online marketing company should make use of them, you need to consider the three basic phases that online marketing experiences are going through: awareness, evaluation, and conversion.
Awareness. A lot of businessmen and company owners want to pretend they're not offering goods or services. They're offering options to you. It's a good feeling, but it doesn't erase the fact that people do need to buy their solution. So people won't buy a solution unless they're hunting for one. And they're not going to be searching for a solution until they know they need one for their problem.
See how all of this lines up? Awareness is the first step of transforming prospective customers into real customers. If you want your target audience to subscribe to your goods and/or services, you need to make them know they need it. You can do this by producing content such as blog posts or social media videos that resonate with your intended audience.
Evaluation. The second stage is when your prospect is fully aware that they have a problem and are now actively searching for a solution. Essentially, they analyze their choices to decide which will work best for them. Now, bear in mind that you and your opponent may be included in their choices. In fact, their options may involve multiple competitors, particularly if your niche is very saturated.
To help guide prospects towards your solution, create content that illustrates the advantages of your solution, and why it would be better suited to them than others would be. Examples include product samples, testimonial videos, product comparisons, and real video reviews.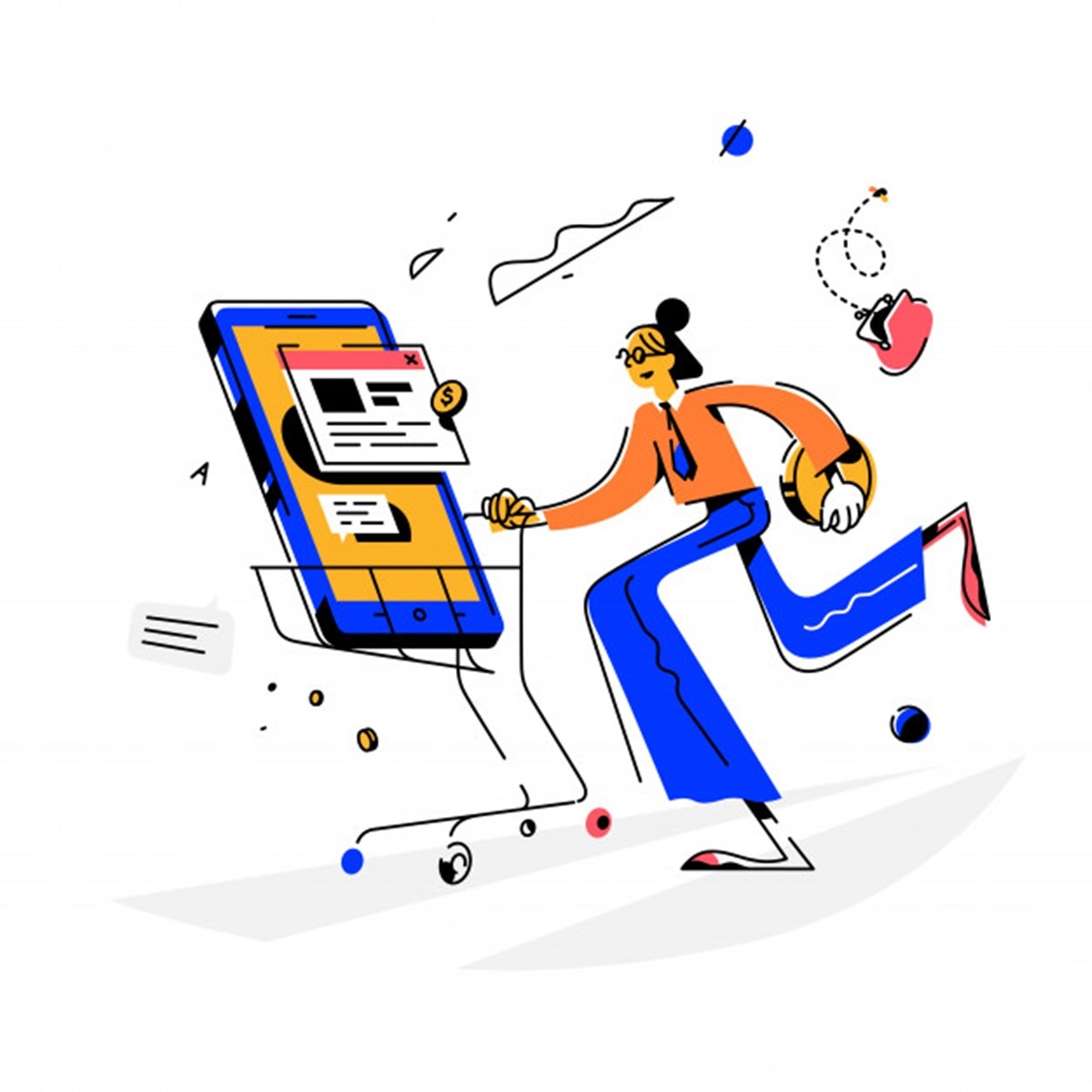 Conversion. Now that your prospects know they're having a problem, and they've realized that you're the best option, they're ready to buy. When you get to this point, you're at "the moment of truth."
The third and final step is where you have effectively turned what was once a cold mindset into a warm customer. To do so, construct material that will remove doubts or hesitations once and for all. Note, consumers are not customers until they buy your products.
So design touchpoints with customers like product pages, user guides, or how-to videos that can be used by the customer, step-by-step. Here, too, you can use testimonials and happy customer feedback. As long as your idea is painted in a good light and proves that your solution does indeed work, don't be afraid to use it at the conversion phase.
How to be successful at digital marketing?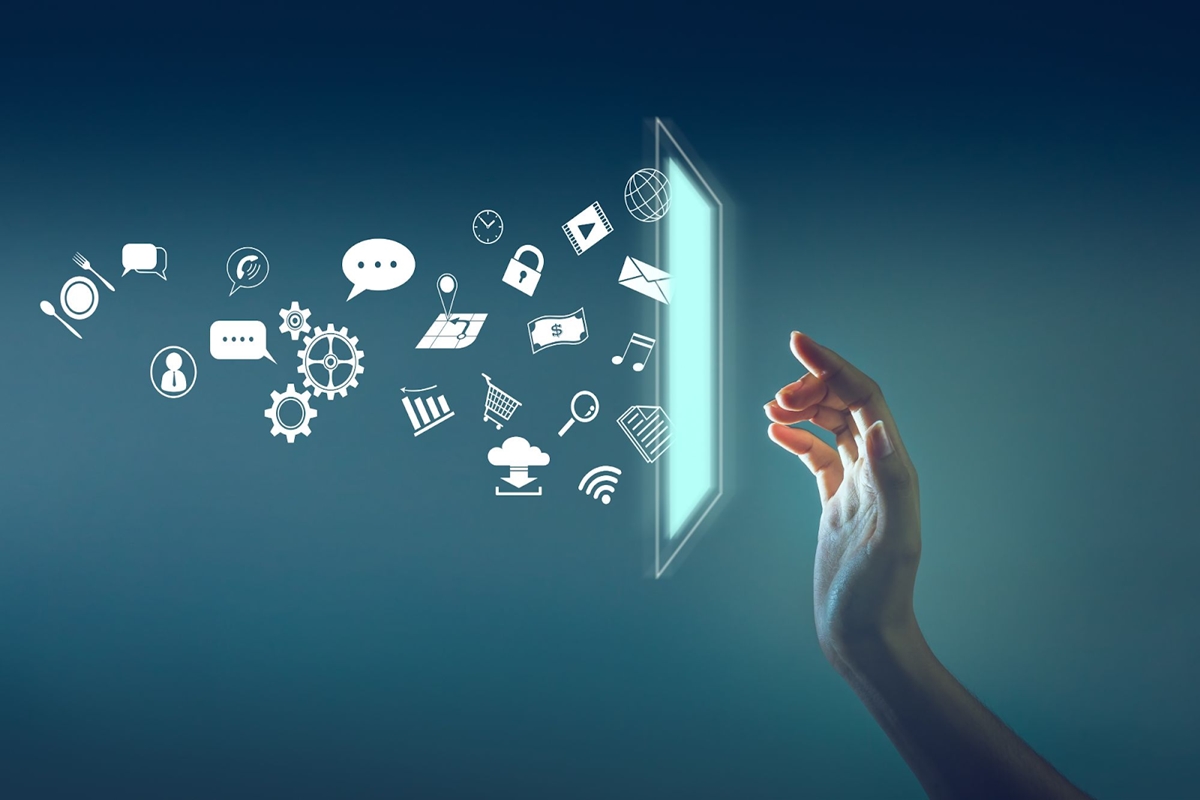 Always Tell a Story
One of the main reasons for the failure of ads and marketing strategies is that they are clear sales pitches. No one likes to be told where and how they're going to spend their money, so they're shutting out those pitches.
If you're looking for a good marketing strategy, tell a story. Purchases are motivated by a combination of rationality and emotion, and the best way to make sure sales is to cater to both. Storytelling does so in a way that is both efficient and realistic.
Always Optimize for Mobile
Technology has unquestionably connected the globe. Communication is simpler and more widespread than it has ever been, and mobile technology is now more available than it was 15, 20 years ago.
What we're trying to suggest is that everybody has a smartphone, a laptop, or some sort of mobile computer they can use to access the Internet. In fact, recent trends and statistics show that they tend to use these mobile devices over conventional desk-bound PCs. So if your website isn't designed for mobile devices, you don't appeal to a large part of your market. Whatever marketing plan you and your online marketing company choose, make sure your campaign is tailored for mobile consumption.
Define Your Target Market
An effective marketing strategy includes understanding who you're selling to. If you don't know who's going to buy your company, customers won't know either. Before attempting to market your goods, you must also clearly identify your target audience.
This interpretation will help you understand them better and, as a result, will equip you with the skills you need to effectively sell to them — i.e., how to reach out to them, how to get their attention, how to connect with them, how to develop a relationship with them, and so on.
As you can see, the fundamentals of digital marketing are simple and straightforward. In reality, the whole idea behind online marketing is simple: use online media and online channels to reach — and interact with — your target audience.
As long as you get that, you're on the right path. And if you're working with an established online marketing service, you're going to have an expert to direct you further and prevent you from straying away.
Digital Marketing for Dummies: The Dos and Don'ts
DON'T: Assume your products will sell themselves
That's right, we're going to start off with a biggie. Just because you have an impeccable commodity, it doesn't mean that customers are coming to your figurative window. When you're in company, it's your responsibility to show people why you're worth their time. At heart, consumers are buying improvements over a product; in other words, they want something that will change their lives. You need to demonstrate exactly how you can do that.
DO: Understand your customers on a deep level
To demonstrate that your company can help better the lives of your customers in some way, you need to start by developing a clear understanding of your customers. You need to understand who they are, what the basic groups they belong to, what they like and what they don't like, what they like.
Creating and disseminating material with no real target market in mind is like sending a paper plane to nowhere. This is where designing customer avatars can be important, allowing you to recognize your potential customers and from there, use the right language and communication channels to get your message heard.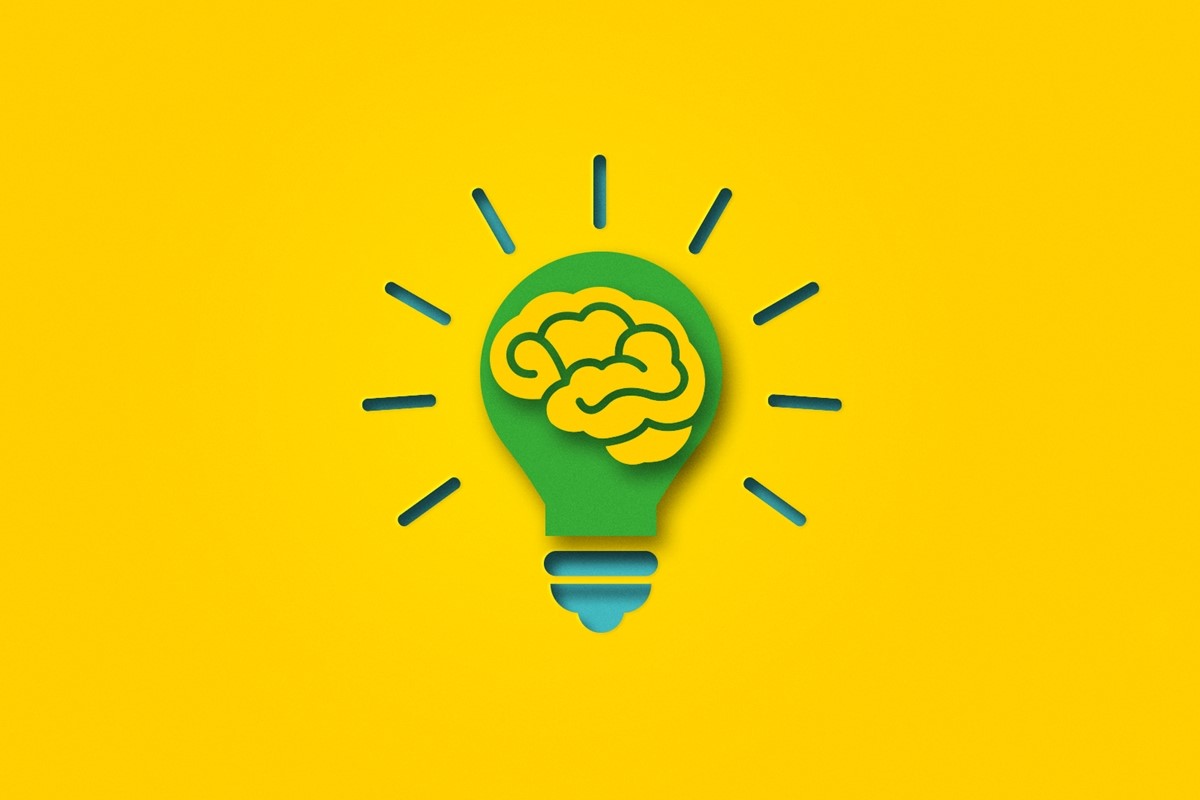 DON'T: Build your website on any old content management system (CMS)
Your digital marketing activities can be rendered or harmed by a content management system. Choosing the first CMS that comes your way is a huge no-no, and can seriously hinder your business potential. Take a comprehensive look at research and find the best medium to serve your needs now and in the future.
DO: Invest in a CMS that will help you grow your business
You want a platform that has all the features you need to expand your company. This includes the ability to quickly add new pages to your website; the ability to track Google search bots to help you rank higher; automation for future-proofing; and the development of detailed reports to help you monitor consumer profiles and monitor sales statistics.
DON'T: Assume your marketing is working because you're getting more clicks or more followers
Yes, a rise in followers or an influx of clicks may be a good thing, but don't get the idea that this translates directly into further sales. You may make a name for yourself, but is that turning into strong leads?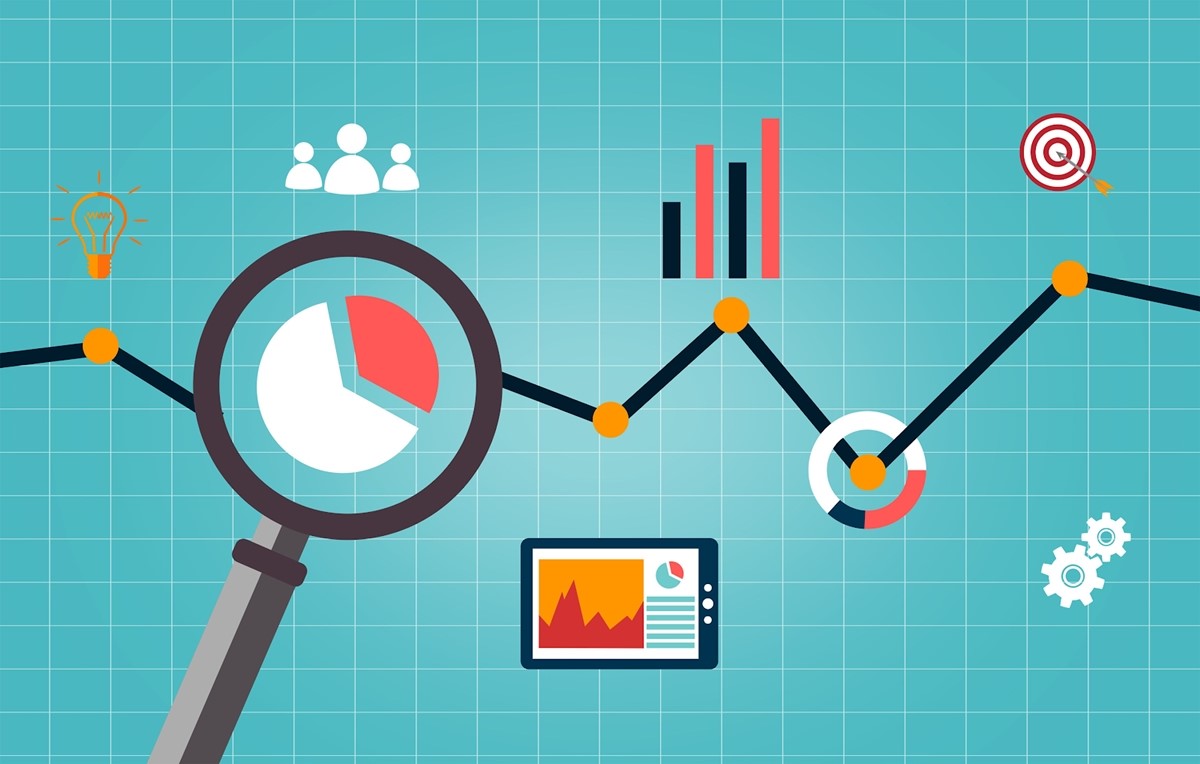 DO: Acknowledge the importance of analytics
The analysis of data is important to the art of digital marketing. Strong understanding of Google Analytics will help you outline your priorities and keep track of them, giving your company valuable insight. Simply put, if you can track and assess the ROI for any aspect of your project, you can set fertile goals for the future.
DON'T: Regard social media platforms as an afterthought
This is a common modern-day roadblock for companies looking to succeed in the digital age. The truth is that lots of marketers credit their social media efforts to create more exposure for their companies. However, despite the transformative forces of the social media and its potential to propel companies to success, these platforms remain a low priority for many organisations.
DO: Apply a well-crafted strategy to your social media
Recognizing the value of sites like Instagram and Facebook in a smartphone-savvy world is just the first step. In order to truly capitalize on the marketing opportunities provided by social media, companies need to set aside time to build a detailed plan.
From selecting the right color schemes to represent your brand, to setting your brand voice and designing a content calendar, there are a whole bunch of elements to consider. In addition, if you're about to fork out for social media ads, you're going to need to find out what kind of budget you can allocate to Enhanced Tweets and the like.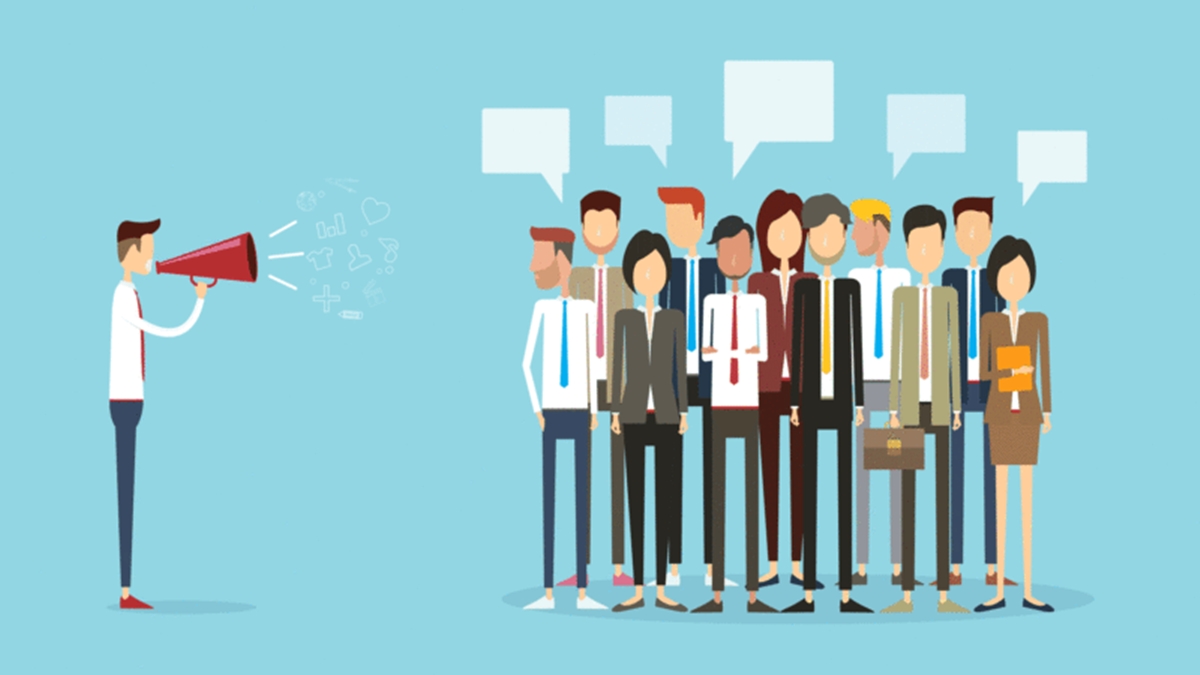 DON'T: Only cater for desktop audiences
Yahoo's Know Your Data study published some time ago has shown that not only are our digital day-to-day behaviors on the rise, but mobile devices in particular are on the rise. The study specifically notes that 'smartphones are now used for more day-to-day operations than desktops,' with customers shifting rapidly away from clunky computers.
DO: Ensure you are 'mobile-friendly'
Failing to make your website compatible with smartphone and tablet screens can do a great deal of harm to your company. As Mobilegeddon continues to sweep the globe, the number of users bouncing from non-mobile-friendly websites is rising exponentially.
Google itself has taken this into account, now rewarding pages that are designed for mobile devices (aka AMPs) by rating them higher than those that are not. Yeah, and if that's not enough to persuade you to go mobile, consider this: smartphone use is up 56% for online shopping.
DON'T: Wing it
Some of the worst things companies can do is basically 'wing' their ads. A vague idea is not going to offer strength to a business; instead, it is likely to end up falling, with all that precious time lost down the drain.
DO: Formulate a proper plan
A good marketing strategy can turn a company, so it's important that you pay attention to it. Consider how much time you can actually devote to your marketing and work around it. Conduct as much research on digital marketing as possible (if you're reading this blog, then bravo – you're obviously on the right track) and diagnose the tools that would benefit your company.
What works for an e-commerce shop differs significantly from what works for a small brick-and-mortar shop. After you have developed a good marketing plan to start with (e.g. simple SEO and Facebook Business Page), you can slowly expand on it as your company grows.
Final Words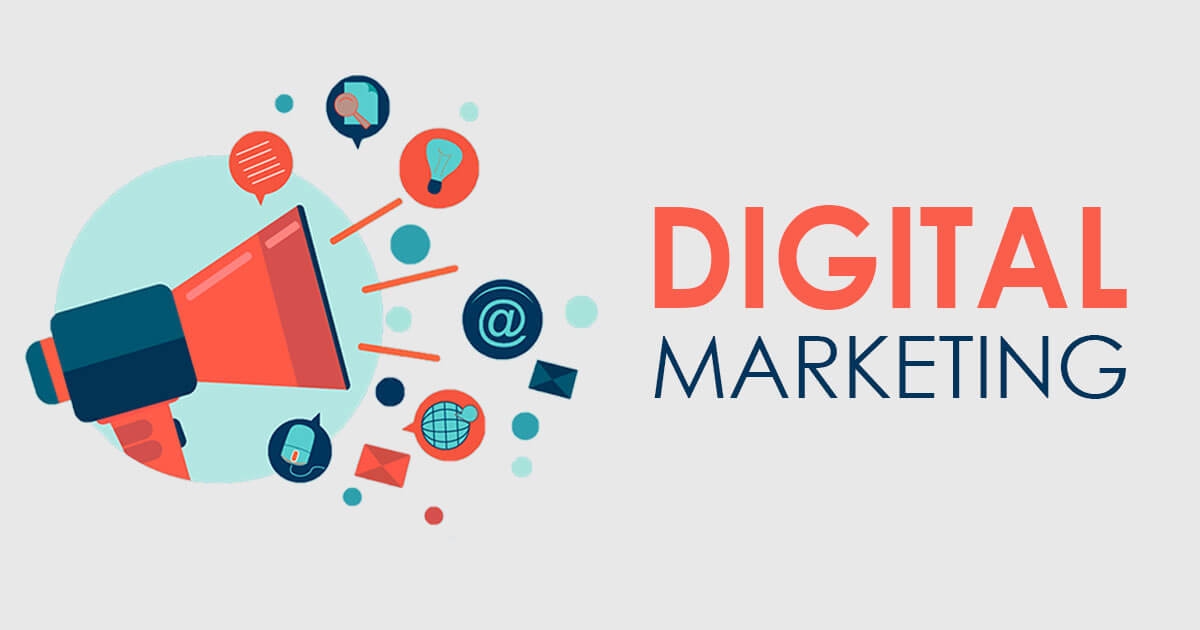 There is no doubt that digital marketing can be a difficult path forward. As algorithms are continuously changing, new trends are emerging and customer focus is changing, a toolbox of advanced skills is required to participate in a successful digital marketing strategy.
This article can by no means help you become an expert in digital marketing. It will take a long way to get there, yet with this comprehensive overview of what digital marketing is and how it works in reality, I hope that through this you could have got a good foundation to do further research and advance your knowledge of digital marketing.
New Posts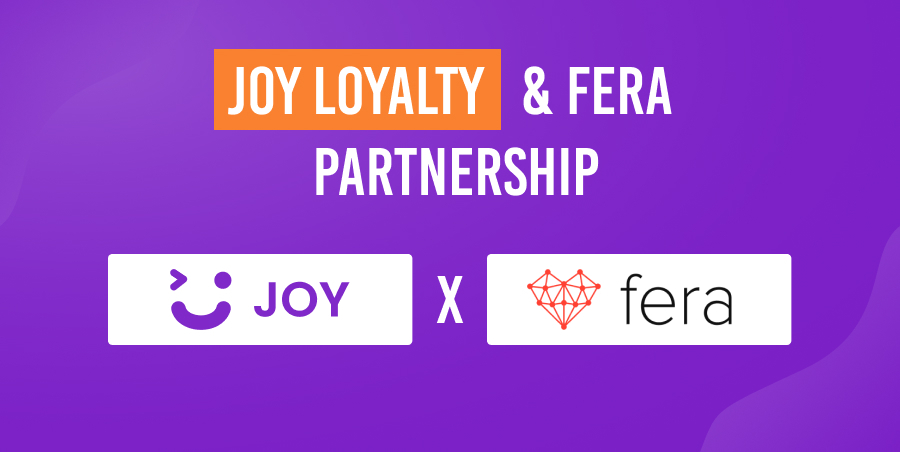 Subscribe
Stay in the know
Get special offers on the latest news from AVADA.
40k
subscribers has been joined!
Earn $10 in reward now!