How to Add Google Adsense to Shopify
How to Add Google Adsense to Shopify
Do you want to start? Get shopify free trial here!
Google AdSense is so popular for any online sellers because of its advantages. Among one of the most effective methods to drive more traffic, the Google AdSense is outstanding to advertise without third-party products or services. The Shopify store owners can make their own advertising programs that can help them earn money.
Launched in 2003 by Google, Google AdSense is an extremely effective tool for users to monetize their traffic by advertising programs on the Internet. It also provides a good opportunity for site owners to maximize their revenue.
Every year Google pays more than $10 billion to its publishers, so you should wonder how can you earn money with AdSense. From the content on your Shopify shops, it is amazing that you can get revenue with Google AdSense now. Based on the content and the number of visitors, AdSense allows you to match Google ads to the shopping site.
This article How to Add Adsense to Shopify with the detail below will be the best answers for you.
What is AdSense?
Google AdSense is an open-source program that allows the Shopify store owners can create the targeted advertisements provided by Google next to site content. Moreover, it is also considered as a cost-per-click and revenue-sharing basis. To promote their products, advertisers will pay you in vary in their purposes as well as how you can create ads. With any clicks on the ad, Shopify store owners will get paid to monetize your website by placing this tool. Read more about making money online with Shopify.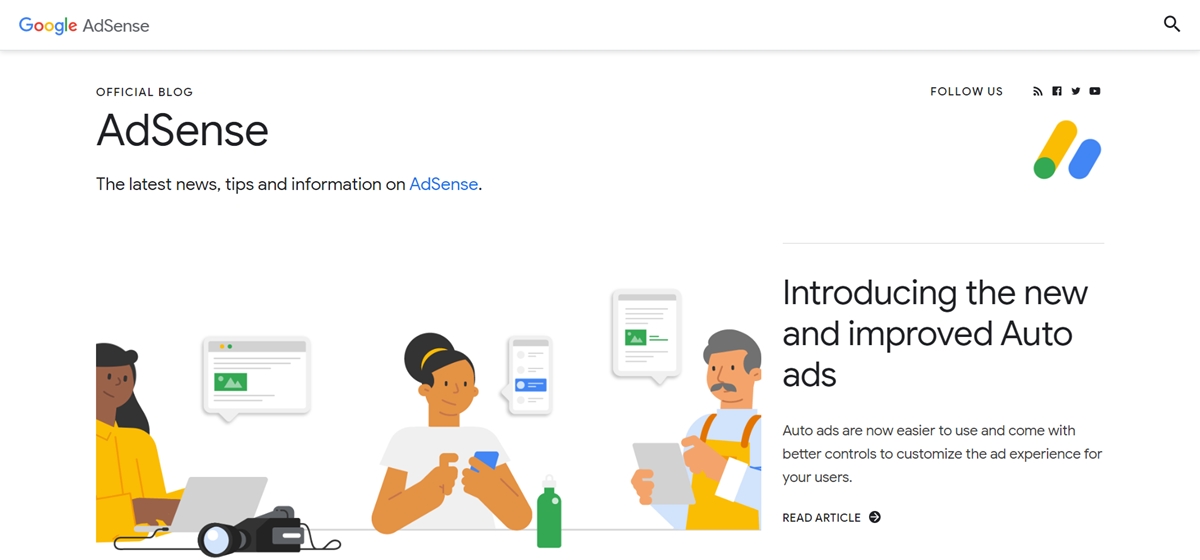 Should you put AdSense on a Shopify store?
The online merchants can be confused whether they should use an other parties as Google Adsense to help them to have more traffic or not. The Shopify store owners can choose the tool like Google AdSense because of its advantages such as:
The amount of money that you can earn can be attractive because of multiple publishers and advertisers.
The level of security, safety and transparency.
Easyily track anything within your Google Analytics account.
However, although it is quite simple to have an AdSense account, it is not highly recommended for online sellers to utilize this tool to their Shopify stores. Because the Shopify platform has possibility to help them to earneven more than what Adsense can do. Especially, there is a risk that your visitors can be diverted away from your shops when placing Adsense ads. Instead of investing to others, the online sellers should focus on creating traffic by good SEO their shops and converting their visitors into real customers.
How to add Adsense to Shopify store?
If you want to use the Google Adsense after considering, there are two main steps to add the Adsense to Shopify store, Shopify sellers can put this tool into any online Shopify store.
Step 1: Google AdSense signup and account activation
Before starting the process to add the Google AdSense, it is necessary for the users to sign up for Google AdSense account.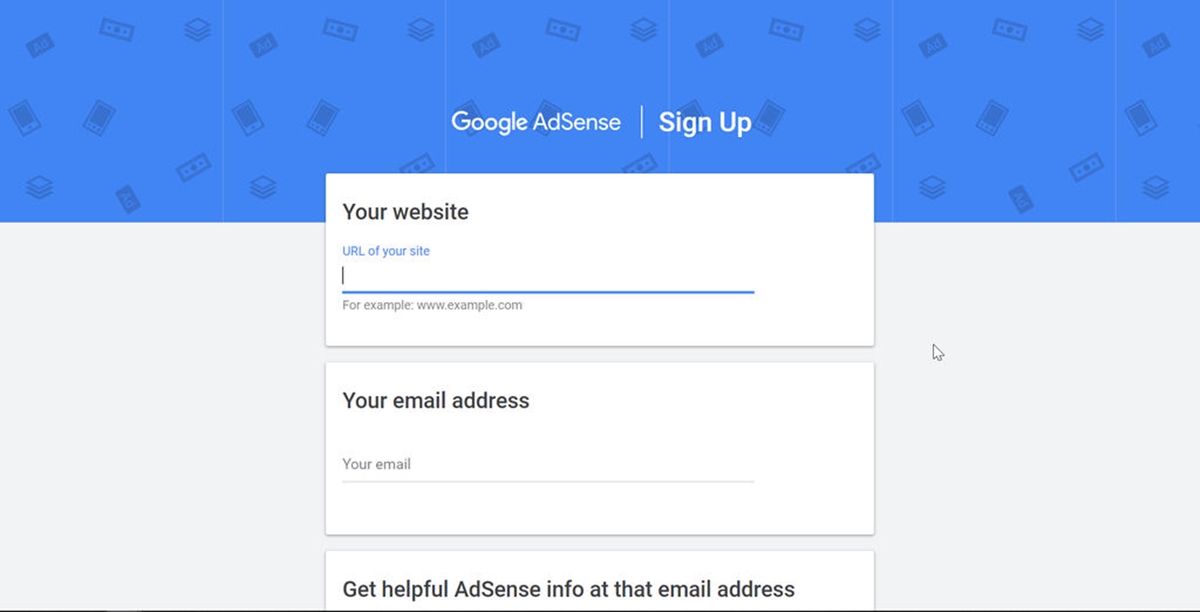 After having the account of Google AdSense, the Shopify store owners can indicate the site URL and customize the language. In another way, the store owners can link to some specific page, post or directory. Click Save to finish this step.

To continue, the shop owners can enter the contact information, especially the information of the bank account. Submit your application: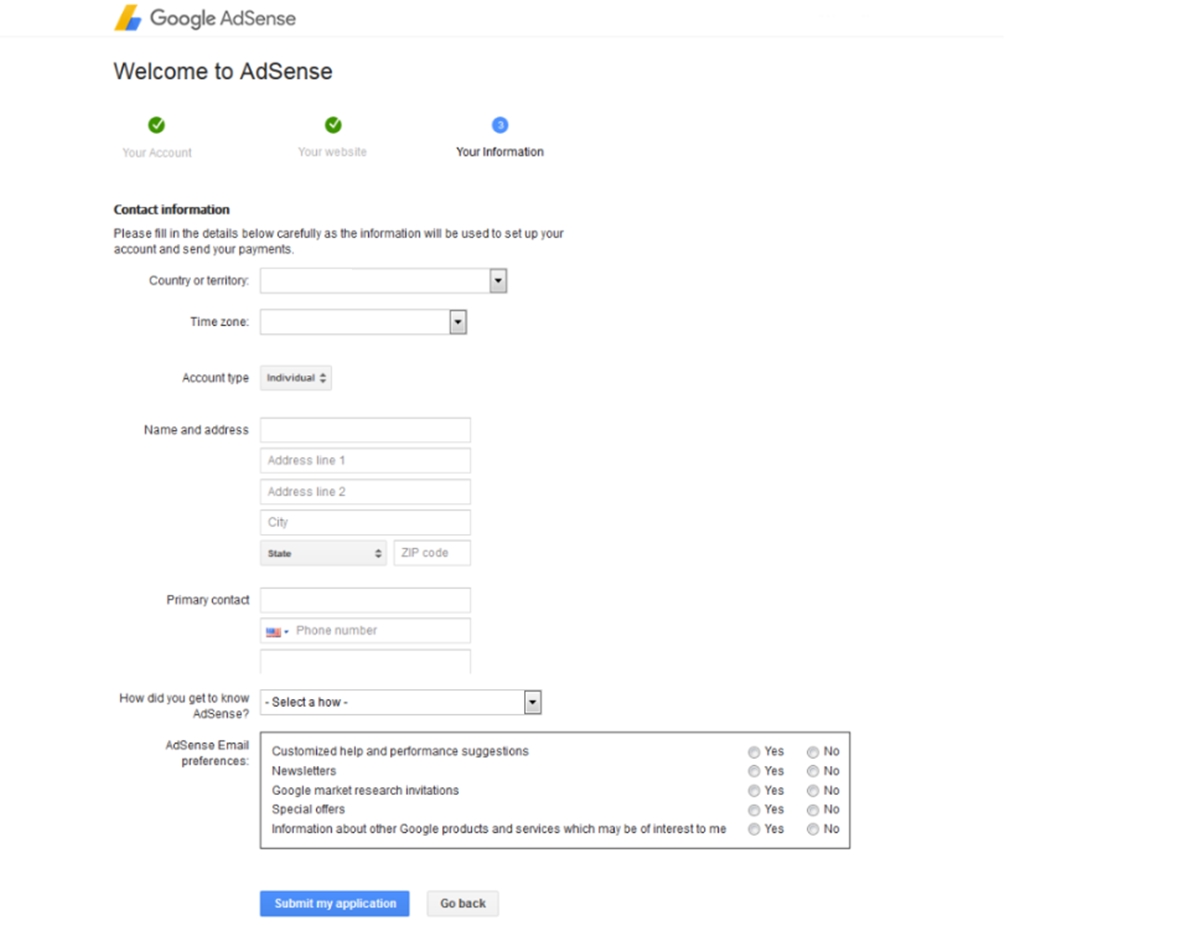 Click to agree with Google AdSense Terms & Conditions and Program Policies.

You can choose to verify the phone number via a text message or a voice call.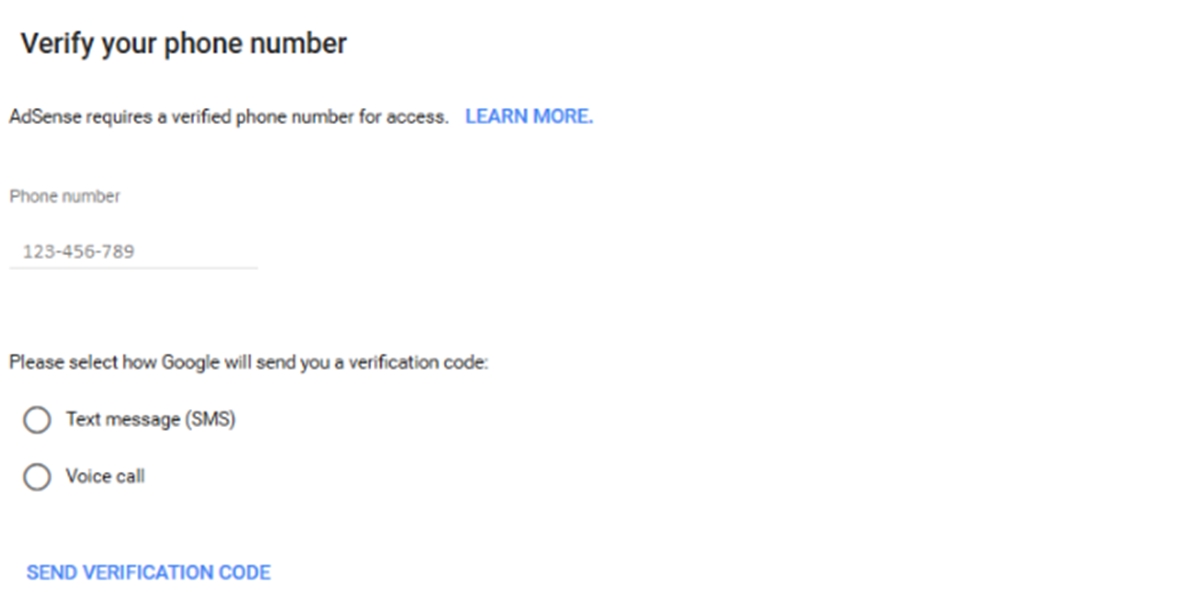 Copy the Google AdSense verification code.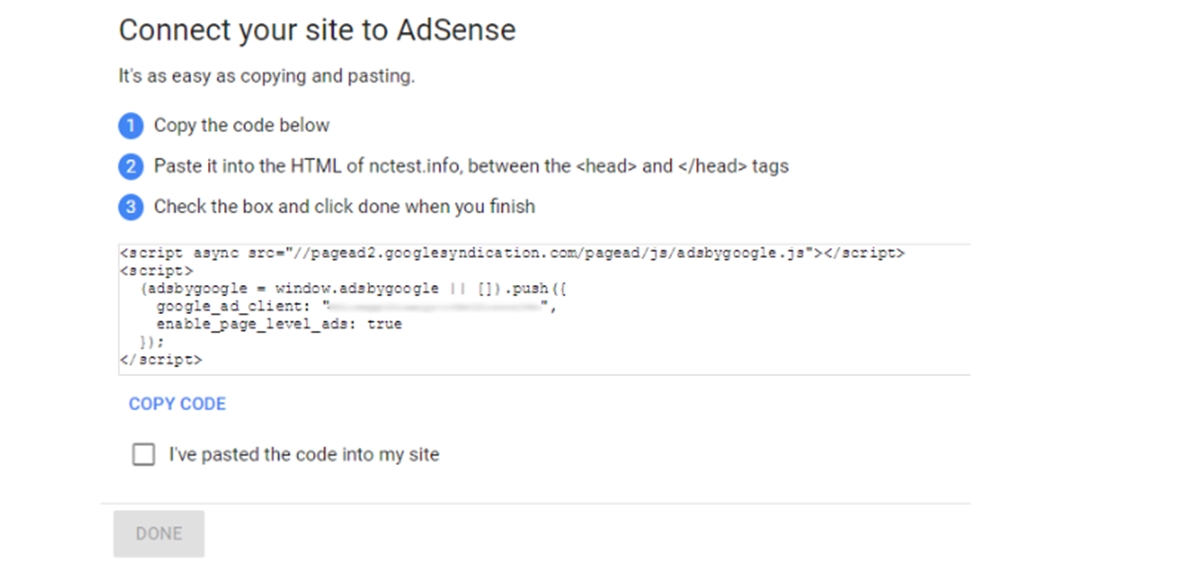 And paste into your website as one of the choices:

The code will be added manually
The code will be added using a plugin
Step 2: Get AdSense code
When the Google AdSense account is approved, you will get access. To create the ad unit, just following these steps below:
After Log into Google AdSense account, Shopify store owners click My ads, choose Content and then Ad units tab. Choose to New ad unit to add one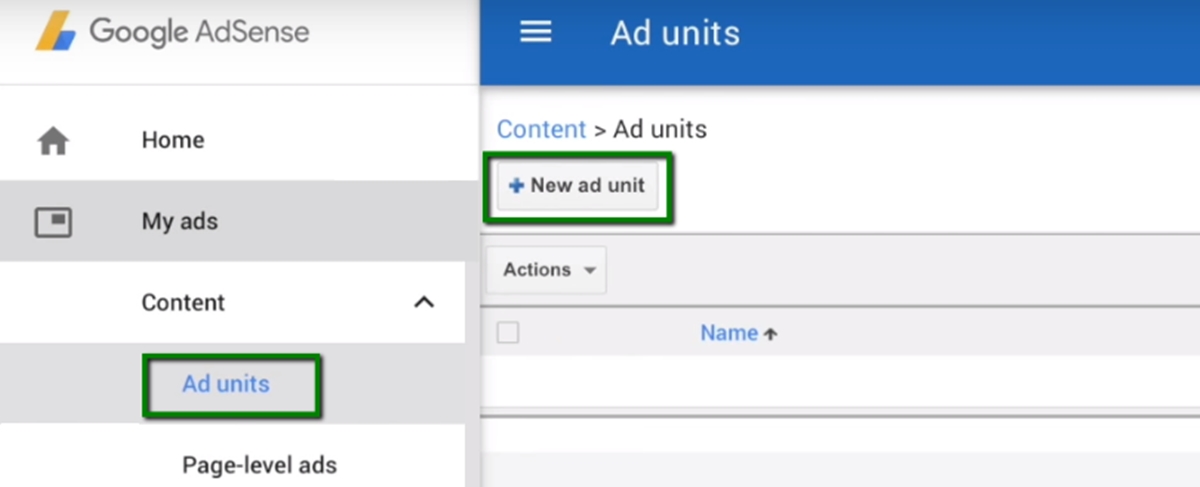 Customize the unit with a descriptive name and the size of the ad in the Ad size section.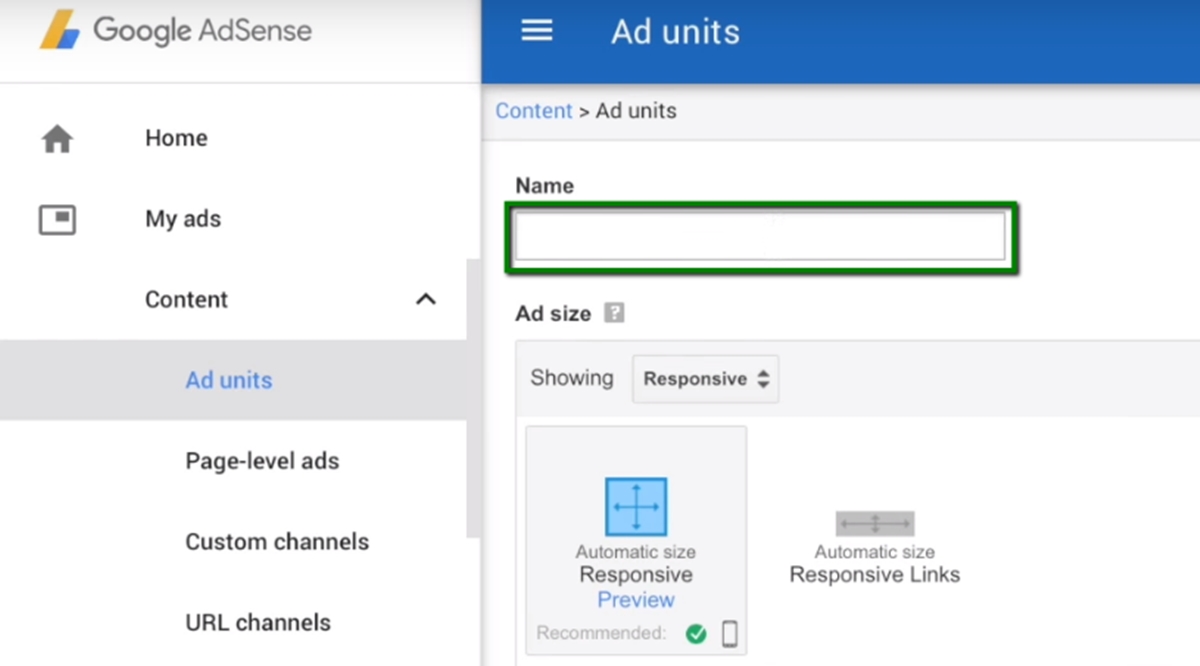 The online merchants can choose which type of ads they want to show on their website.

Customize channel menu and specify what the ad unit in case Google has no targeted ads

Click Save to get a code.
Step 3: Put AdSense code to Shopify store
Now at this step, you can add the code to your Shopify store. Click to choose Embed button to open the Embed Options modal on the published app page.
Any position that the users can add their code into such as
Embed in the Header
Embed in Every Page
Embed on the Homepage
Embed on a Product or Collection Page
Embed on a Single Page or Post
Embed in the Footer
In this article, we will provide you the guide to Embed in the Header
On the Shopify Dashboard section, the Shopify store owners choose Themes. Right after, they click on Actions and click Edit code.

There many types of header, but need to find the header.liquid file or customize to navigate here directly.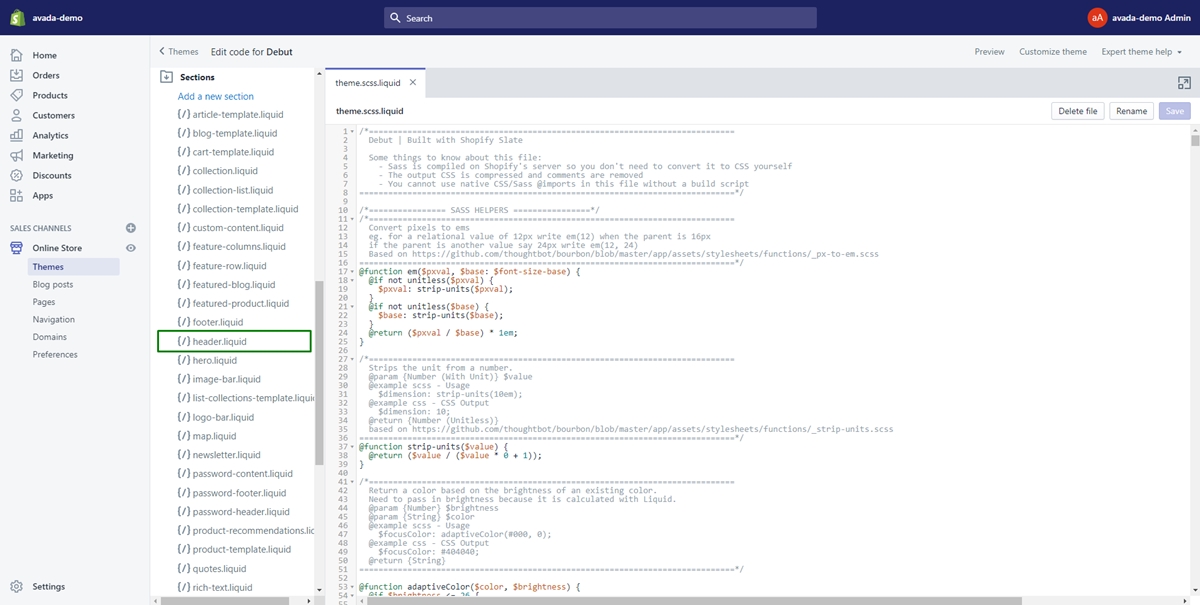 Paste the embed code and finally click Save.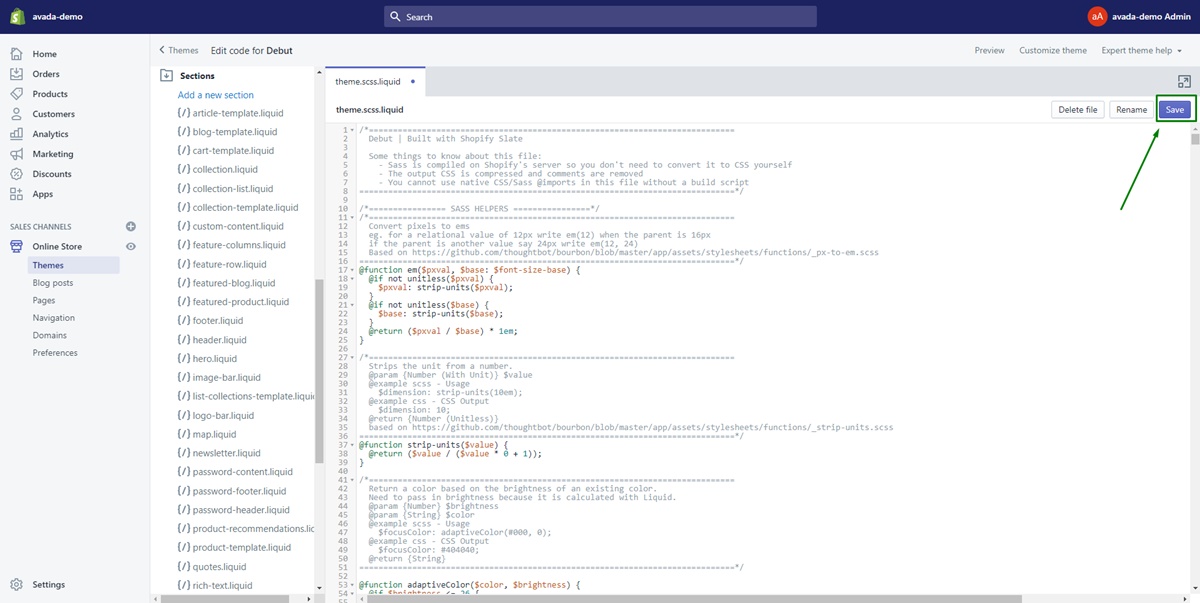 To preview the changes, click the ` Preview ` button in the top menu.
Conclusion
It can not deny the Google AdSense has multiple outstandings to attract customers, but you need to consider when using this tool. By this tutorial How to Add Adsense to Shopify, we hope that online sellers have their own decsions to choose the suitable methods to easily boost sales. Whether it can help you, it can take time for testing and trying by Shopify store owners to choose.
We hope that you will find reading this tutorial about How to Add Adsense to Shopify is helpful for your online business. If you have any questions, feel free to leave a comment below.
Related Posts:
Subscribe
Stay in the know
Get special offers on the latest news from AVADA.
40k
subscribers has been joined!
Earn $10 in reward now!