Best Shopify Google Ads Apps
Top 8 Best Shopify Google Ads Apps in 2023
8+ Best Shopify Google Ads Apps from hundreds of the Google Ads reviews in the market (Shopify Apps Store, Shopify Apps) as derived from AVADA Commerce Ranking which is using AVADA Commerce scores, rating reviews, search results, social metrics. The bellow reviews were picked manually by AVADA Commerce experts, if your app about Google Ads does not include in the list, feel free to contact us. The best Google Ads app collection is ranked and result in December 2023, the price from $0. You find free, paid Google Ads apps or alternatives to Google Ads also. The Top 50+ Shopify Free Apps for Every Store.
Quick Comparisons of the Best Shopify Google Ads Apps
| # | App Name | Vendor | Pricing | Rating | Image | Action |
| --- | --- | --- | --- | --- | --- | --- |
| 1 | Clever Google Adwords | Clever Ecommerce | Free plan available. External Charges may apply. | 4.5/5 ⭐️ | | Get app! |
| 2 | Google Shopping & Google Ads | CedCommerce | $29/month | 4.9/5 ⭐️ | | Get app! |
| 3 | Google Ads & Google Shopping | Storeya | From $120/month. External Charges may apply. | 3.9/5 ⭐️ | | Get app! |
| 4 | Adwords Tracking | AdNabu, Inc | Free | 4.6/5 ⭐️ | | Get app! |
| 5 | Google AdWords Keyword Generat | Shoptoit Inc. | Start from $0/month | 2.8/5 ⭐️ | | Get app! |
| 6 | Google Ads Keyword Genius | Metricstory | 0 | 5.0/5 ⭐️ | | Get app! |
| 7 | Google AdWords Software | AdNabu, Inc | Free plan available. 14-day free trial. Additional charges may apply. | 3.7/5 ⭐️ | | Get app! |
| 8 | Google Ads Dynamic Remarketing | AdNabu, Inc | $9.99/month. 3-day free trial. | 5.0/5 ⭐️ | | Get app! |
Top 8 Best Google Ads Apps for Shopify stores:
Here is a list of 8 best Shopify Google Ads apps:
Clever Google Adwords by Clever ecommerce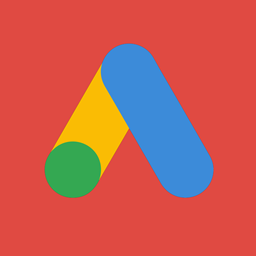 Be created by Clever E-commerce, Clever Google Adwords is an app that you enable boosting your marketing campaigns as well as your sales. With the powerful Clever's technology, the ads will be launched on multiple channels such as the Google Ads search, displays and any shopping networks by 5 simple steps in installation. By using this app, the businessman can cut down the cost of advertisements, so that your company will be more competitive compared to others. Especially, you can create own by yourself, so there are creative ways for you to attract your audiences to buy your products. Furthermore, there are many other useful features such as Account's optimization, Dedicated Account Manager or Dynamic Remarketing. Therefore, you can track all the Marketing campaign effectively and easily without any code. Last but not least, the Shopify owners can track their stores because this app helps them to get the scheduled reports about their campaign' performance weekly.
Highlight features
Approach to the potential customers: You totally catch the customer's attention by creating the custom-made ad campaign.
Create the automate campaigns: Create the unique and customized ads campaigns after analyzing your stores
Optimize keywords: This app helps you evaluate and bring you the best keywords to have the high-quality traffic in the business
Fast search, display and remarketing: After 5 simple-step installation, all the marketing ads will be launched in different networks
Upgrade the Google Ads campaign: This app helps you to update the shopping campaigns on Google Merchant
Price: Free plan available. External Charges may apply.
Rating:4.5 / 5
Google Shopping & Google Ads by Cedcommerce
Google Shopping & Google Ads app provides an easily deliver the way that helps your Shopify or Shopify plus merchandise reachable to clients throughout a couple of surfaces inclusive of Google seek, Google purchasing.
This app can help to group your Shopify or Shopify plus store merchandise on the premise of diverse product houses to make the procedure of listing those products in distinctive places, languages, and destinations a clean challenge. Upload merchandise at the Google service provider middle simply and bring the product feed from the service provider center to several Google programs as favored. Fetch the information of the Orders obtained on Google shopping so that the orders may be without problems fulfilled from Shopify. Replace the order monitoring details from Shopify to Google purchasing within the maximum efficient way.
When installing this app, you will get guidance in setting up Google Shopping Actions. Due to this, you can attract more customers.
Highlight features
Can list and manage your store products
Provide setting up shopping actions program
Can manage Google Ads
Set up conversion tracking & goals
Manage your business information
Price: $29/month
Rating:4.9 / 5
Google Ads & Google Shopping by Storeya
Google Ads & Google Shopping, which is released by the Storeya team, is an amazing marketing tool for every Shopify e-commerce store administrators to boost sales, raise leads or even generate high-quality traffic to your website by optimizing the bids in real time and matching the ads and keywords with the best relevant pages on your store site. With the expert marketing team from Storeya, which has experienced running over $100M on PPC advertising campaigns, you can save your time by letting us make personalized campaigns for your business on the largest ad-networks such as Google AdWords, Bing, and Facebook. The smart algorithm of this application was designed to drive target traffic. There are some features that it contains such as Automatic bid optimizer, Geo-targeted visitors, Dynamic keywords and ads, and even Learning machine which can help you employ the most suitable advertising method for your e-commerce store. Do not worry about anything because we will do it all for you from setup and managing to optimizing, all in order to provide you with the most efficient campaign as possible!
Highlight features
Get the most cost effective bid with automatic bid optimizer
Optimize your campaigns in real-time
Get more traffic in the targeted countries
Adjust keywords & ads to the search queries seek on Google
Apply the most effective advertising method to your store
Price: From $120/month. External Charges may apply.
Rating:3.9 / 5
Adwords Tracking by Adnabu, inc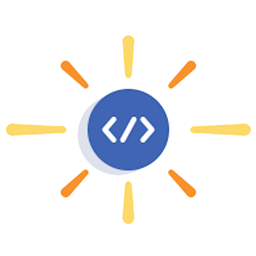 It is necessary for the businessman to track their selling campaigns to ensure them effective. More importantly, the Conversion plays an important role in optimizing for ROI. Therefore, the Adwords Tracking by AdNabu is the app that meets all needs for what you are looking. By any the keywords or placements conversions data, this app can optimize your sale or any campaigns with the best results with the most useful features. First, the users can practice with the conversion code without coding. After installing this app, you have the actual values in Google Adwords, which ensure your conversation pixel with the best sales and productivity. Moreover, the Adwords Tracking also provide the error checking service in the conversation tracking, so you can minimize the errors.
Highlight features
Easy to follow Conversion: By Google AdWords, you can update the conversation tracking code
Not require the Manual Coding: Automatically create the conversation pixel and locate at the checkout without coding.
Conversion Tracking Errors: It is possible for you to track the common errors in the conversation.
Integrate with the Google Adwords: You can easily to raise your campaigns by integrating your Google Adwords.
Easy to use: this app allows you to implement a conversion code without requiring any code.
Price: Free
Rating:4.6 / 5
Google AdWords Keyword Generat by Shoptoit inc.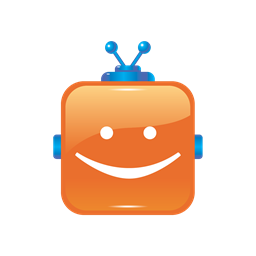 Google AdWords Keyword Generat is the effective app that every Shopify businessman is looking for the Marketing campaigns. It was developed as a fully automated Keyword Research for your E-commerce store, which means that this app allows the store owners to evaluate and create automatically the keywords for their products. These keywords are integrated with Google AdWords, so you can optimize your opportunity to approach the potential customers. The users can also generate keywords for their Google ad campaign in minutes. In addition, the long-tail keyword generator tool is totally FREE, you just need to download this app by several simple steps. More importantly, it is helpful for your Shopify store to have an effective Long-tail keyword list where you can store your data. Another feature that Shoptoit Inc add to their app is a fully upgraded setup which is an effective management tool for the users to save time and money on updating the data.
Highlight features
Cost saving on Bids: Easy to cut down the cost of bids by long-tailed keywords
Time-saving to set up Google Ads: It is not wasted much time on evaluating the keywords and the campaign
High ROAS Google ad campaign
Fully upgraded automated setup: You can easily to upgrade automated Adwords Management tool
Fast generate keywords for the Google ad campaign
Price: Start from $0/month
Rating:2.8 / 5
Google Ads Keyword Genius by Metricstory
Google Ads Keyword Genius is a tool to help you find and add new keywords to bring more customers to your store. This app is the quickest way to pressure traffic on your web site.
Google Ads Keyword Genius provides many features. One of them is providing daily opportunities to find keywords. It also brings more quality site visitors to an end in greater conversions. Key-word genius lets in you to without delay bid on precious key phrases and pressure new traffic to your website online, setting your self up for greater conversions in your e-commerce shop. Key-word Genius does the heavy lifting, curating new key phrases to feature for your Google advertisements account every day. This app engine analyzes thousands of keyword with a fast time. So it's not waste your customer time in search phrases.
Click on accept (or decline) on guidelines, and the keyword is routinely placed within the right spot on your Google commercials account. Download this free app to explore more.
Highlight features
Help to find new keywords
Provide daily opportunities
Can identify high performing products
Set up quickly and provide sercirity
Support to drive traffic to your site
Price: 0
Rating:5.0 / 5
Google AdWords Software by Adnabu, inc
It is a little challenging for the Shopify store owners for using Google AdWords in advertising their products. The reason is that there is a number of the considerations you need to manage when you create an AdWords campaign. Moreover, the changes in the bids and keywords also are the difficulties for the users. Therefore, the AdNabu's AdWords Software decided to develop a solution which is called Google AdWords Software handle all the issues in managing the Adwords' practices. This app is suitable for any fields of business and anyone can download it because of the simple process. With years of experience in Google Ads, the AdNabu developed this app with various features that enable pushing the sales and Marketing efficiency. For example, the search campaigns create single keyword ad groups, negative keywords that can avoid internal competition at match type level. About the Shopping campaigns, the main features are Optimising on Cost per Conversion or ROI, Optimising the Bids at the product level.
Highlight features
Automatically sync of new products: Any new product will be evaluated and automated syncing
Creating of negative keywords: This app allows creating of negative keywords to avoid internal competition when matching type level and long tail vs short tail level
Optimise on Cost per Conversion or ROI
Broad Match Modifier (BMM): It helps match type based segregation for ad groups avoid unnecessary clicks
Automatically create long tail keywords: The long-tail keywords that play an important role in your advertisement success.
Price: Free plan available. 14-day free trial. Additional charges may apply.
Rating:3.7 / 5
Google Ads Dynamic Remarketing by Adnabu, inc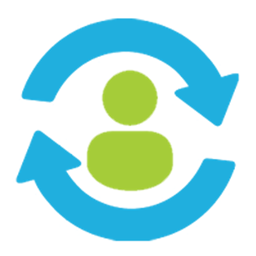 Google Ads Dynamic Remarketing is an app which helps to simplify the dynamic remarketing process for shop owners. Particularly, it will automatically create remarketing tags then implement them across your store website with the corresponding parameters, which means you don't need to complete any manual editing or similarly. Besides, this tool also spontaneously generate audiences in AdWords, such as cart abandoners, number of homepage visitors, etc. then you can use it to strengthen your new campaign. Another point you should know is that you can take advantage of the above features, however, the app will not create a remarketing plan for you and you have to do it manually. Moreover, once you uninstall the software, all the remarketing tags will stop working then you should think carefully before deciding to use this app.
Highlight features
Automatically generate remarketing tags
Implement tags across the website with corresponding parameters
Create audiences in AdWords
Allow shop owners to create remarketing plans manually
Require a merchant center account
Price: $9.99/month. 3-day free trial.
Rating:5.0 / 5
How AVADA.io ranks Shopify Google Ads apps list
These above 8 Google Ads apps for Shopify are ranked based on the following criterias:
The ratings on Shopify App store
The app's rank on search engines
The prices and features
The app provider's reputation
Social media metrics such as Facebook, Twitter and Google +
Reviews and assessment by AVADA.io
Top 8 Shopify Google Ads Apps
Special thanks to all vendors which contributed the best 8 Shopify Google Ads apps. We honestly recommend you to give every app above a try if possible. We create Shopify apps review series with the aim of helping Shopify online stores find the best Google Ads for their website. All of the information on the review (including features, description, prices, and links) is collected from the vendor's website or their own published page/ selling channels.
The list of the 8 best Shopify Google Ads apps is kept up-to-date on a regular basis by our team. Please feel free to reach us out if you have any questions related to this app review.
Don't see your app on the list? Wanna contribute more content to this review? Contact us
People also searched for
shopify google ads apps

google ads apps for shopify
top google ads for shopify

top shopify google ads apps