Best Shopify Google Reviews Apps
Top 5 Best Shopify Google Reviews Apps in 2023
5+ Best Shopify Google Reviews Apps from hundreds of the Google Reviews reviews in the market (Shopify Apps Store, Shopify Apps) as derived from AVADA Commerce Ranking which is using AVADA Commerce scores, rating reviews, search results, social metrics. The bellow reviews were picked manually by AVADA Commerce experts, if your app about Google Reviews does not include in the list, feel free to contact us. The best Google Reviews app collection is ranked and result in September 2023, the price from $0. You find free, paid Google Reviews apps or alternatives to Google Reviews also. The Top 50+ Shopify Free Apps for Every Store.
Quick Comparisons of the Best Shopify Google Reviews Apps
| # | App Name | Vendor | Pricing | Rating | Image | Action |
| --- | --- | --- | --- | --- | --- | --- |
| 1 | Google Customer Reviews | AdnaBu,Inc | Free | 4.8/5 ⭐️ | | Get app! |
| 2 | Elfsight Google Reviews | Elfsight | $5.99/month. 7-day free trial | 5.0/5 ⭐️ | | Get app! |
| 3 | Reputon for Google Reviews | Reputon | $4.99/month. 7-day free trial | 4.7/5 ⭐️ | | Get app! |
| 4 | Google Customer Reviews Badge | SetuBridge | $1.99/month. 1-day free trial | 4.4/5 ⭐️ | | Get app! |
| 5 | Google Reviews | Omega | $4.99/month. 14-day free trial. | 5.0/5 ⭐️ | | Get app! |
Top 5 Best Google Reviews Apps for Shopify stores:
Here is a list of 5 best Shopify Google Reviews apps:
Google Customer Reviews by Adnabu,inc
Google Customer Reviews app, which is provided by AdNabu, Inc will help you give Survey Opt-in to your customers to provide high-quality feedback when it is requested by Google.
At first, Seller ratings or Google Reviews provides an automated extension type that suggests advertisers with high ratings. In this way, this app enables people to find businesses with good quality services. This app can send Google Customer Survey to collect valuable feedback from customers who've purchased on your site. By joining the Google Customer Reviews program, you'll also be able to see your product ratings and reviews by enabling the Product Ratings through the Google Customer Reviews opt-in survey module. Moreover, Product Ratings show star ratings on Shopping ads also help shoppers with their purchase decisions, driving more qualified shoppers to your sites. Google customer reviews badge also features at least 100 reviews in a particular country during the past year. Finally, it is special that this app does not acquire complicated technical skills, and Google Customer Reviews will be live instantly.
All in all, Google Customer Reviews is a free service that can bring you a lot of benefits of purchasing. Please don't hesitate to ask any question, we take great pleasure to support you at any time!
Highlight features
Display your customer testimonials through seller star ratings
Collect customer reviews by sending them Customers Reviews Survey
Showcase product ratings on Google automatically
Present a variety of reliable reviews nationwide
Customize the position of Google Reviews badge
Price: Free
Rating:4.8 / 5
Elfsight Google Reviews by Elfsight
Elfsight Google Reviews which is an appliance provided by Elfsight helps to integrate your Google reviews in your site for higher trust.
At first, this platform is useful for users to boost the client's trust by presenting your excellent reviews from Google on the header of your website with detailed information about the author's name, picture, and a link to your Google page on your site. Moreover, Elfsight Google Reviews will help you add your trust-growing rates which features a star rating to your website to encourage consumers' purchasing. The app helps to ask the clients to make a review of your products through a call-to-action button. In this way, traders have a tool to insight into customer's satisfaction and make decisions to develop their business. Besides, Elfsight Google Reviews The widget features four layouts: show your reviews as a List, build them into a Grid, create a Slider or choose a Badge variant as well as a responsive interface with various functions.
In conclusion, Elfsight Google Reviews offer you a 7-day trial to experience these outstanding features. We take great pride in our Customer Support to hear from you at any time.
Highlight features
Boast your superior reviews from Google on your website
Offer flexible elements of the reviews in a detailed way
Display trust-growing ratings and counts on the header
Remind users to leave a review automatically
Provide various layouts and responsive interface
Price: $5.99/month. 7-day free trial
Rating:5.0 / 5
Reputon for Google Reviews by Reputon
Google Reviews app provided by Reputon will help you considerably promote your site trust, SEO and reputation by showing excellent rating widgets on your website.
Firstly, It is very useful for users to show Google reviews widget to present Google reviews on your store with various choices of rating badge, feedback carousel or testimonial slider. Moreover, by adding your clear Google Place to the Widget settings attached with social evidence, you can raise the client's trust for your business. Therefore, store owners can help customers to make decisions on purchasing more easily. Accordingly, the sales of your products will be improved. On the other hand, the Google reviews widgets can provide users with flexible kinds of widgets such as Compact Badge, Reviews List, Testimonials Carousel.
All in all, it will be a worthwhile chance for you to use freely Google reviews program in 7 days. The Support Team is available for the live chat support 24/7, please ask for any help if there is any question!
Highlight features
Display Google reviews badge
Add your Google Place to the Widget settings
Boost client's trust for your brand
Get more sales as reviews grow
Provide flexible choices of a widget
Price: $4.99/month. 7-day free trial
Rating:4.7 / 5
Google Customer Reviews Badge by Setubridge
SetuBridge brings an exclusive easy-to-integrate and efficient Google Customer Review App for your Shopify store that allows users to review and rate their experience on a particular store through surveys.
The App developed by SetuBridge Developers provides easy integration of a code script for your Shopify Store owners to customize options like Merchant ID and Badge Positioning. Store owners can manage the data of customers easily through the backend options available in the app. Also, the Google Customer Review App of SetuBridge facilitates cornerstones including instant integration and high utility. By joining the Google Customer Reviews program, entrepreneurs can encourage the client decisions of purchasing by display all customer reviews on the store badge. Because this app covers 95% of countries worldwide, users can easily get access to it and extend the scale.
To conclude, with a 1-day free trial, you can experience these outstanding utilities.
Highlight features
Invite customers to leave feedback through survey opt-in
Set rating badge by entering center ID & position
Foster client trust by the endorsement of customer reviews
Provide Quick Integration and High Utility for users
Almost cover 95% of countries over the world
Price: $1.99/month. 1-day free trial
Rating:4.4 / 5
Google Reviews by Omega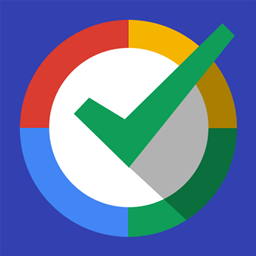 Google Reviews by Omega, which is produced and published by Omega, is a wonderful assistant for every store owner to integrate Google business reviews right into your own store. You won't have to worry about how to increase user confidence, traffic, and sales, as Google reviews are shown on your website with multiple useful features of this application. Google Reviews allows its users to choose the view mode: grid, list, and slide view to anywhere in your website. In addition, with the "read more" link included in the app, long reviews will be trimmed to provide a comfortable experience for your users. On top of that, to make it easy for customers to view your positive reviews of the product, Google Reviews enables you to embed your reviews directly on your store with little effort. Along with a 5-star customer service from Omega, Google Reviews by Omega is undoubtedly an easy and fast way to integrate Google business and a must-have tool for your store. Get your own Google Reviews now by installing with just a few clicks!
Highlight features
Display Google reviews on on your store
Display user's name and profile picture along with the review
Cut out long the reviews for your users' comfortability
Provide minimum rating filter
Add your reviews directly on your store
Price: $4.99/month. 14-day free trial.
Rating:5.0 / 5
How AVADA.io ranks Shopify Google Reviews apps list
These above 5 Google Reviews apps for Shopify are ranked based on the following criterias:
The ratings on Shopify App store
The app's rank on search engines
The prices and features
The app provider's reputation
Social media metrics such as Facebook, Twitter and Google +
Reviews and assessment by AVADA.io
Top 5 Shopify Google Reviews Apps
Special thanks to all vendors which contributed the best 5 Shopify Google Reviews apps. We honestly recommend you to give every app above a try if possible. We create Shopify apps review series with the aim of helping Shopify online stores find the best Google Reviews for their website. All of the information on the review (including features, description, prices, and links) is collected from the vendor's website or their own published page/ selling channels.
The list of the 5 best Shopify Google Reviews apps is kept up-to-date on a regular basis by our team. Please feel free to reach us out if you have any questions related to this app review.
Don't see your app on the list? Wanna contribute more content to this review? Contact us
People also searched for
shopify google reviews apps

google reviews apps for shopify
top google reviews for shopify

top shopify google reviews apps