Shopify Google Shopping Apps 2021
10+ Best Shopify Google Shopping Apps from hundreds of the Google Shopping reviews in the market (Shopify Apps Store, Shopify Apps) as derived from AVADA Commerce Ranking which is using AVADA Commerce scores, rating reviews, search results, social metrics. The bellow reviews were picked manually by AVADA Commerce experts, if your app about Google Shopping does not include in the list, feel free to contact us. The best Google Shopping app collection is ranked and result in April 2021, the price from $0. You find free, paid Google Shopping apps or alternatives to Google Shopping also. The Top 50+ Shopify Free Apps for Every Store.
10 Best Google Shopping Apps for Shopify
Here is a list of 10 best Shopify Google Shopping apps:
Facebook, Google Shopping Feed by Socialhead
Facebook, Google Shopping Feed app provided by Socialhead is an astounding marketing tool that is everything you need to win all Shopping Channels with fully optimize Product Feeds. Using this app, you will be able to sync, list and optimize all your product feeds to Google Merchant and Facebook Catalog. More importantly, feed filter and feed schedule function help you manage your feed better and save a great amount of time from manual work. There are just 4 straightforward steps to get your product feed updated and optimized on social shopping channels:
Set up: Choose products and optimize SEO
Creat Feed: Connect to Google Merchants and Facebook Catalog to create feeds before clicking the "Add Feed" button
Sync and optimize: edit product Data Fields or optimize Category Specific Fields for more discoverability and visibility
Create shop: Create your Facebook Page Shop that links with Facebook Catalog and Socialshop
In conclusion, the app offers the most money and time-saving way to bring more exposure opportunities, attract more customers, and drive big sales for your store. Why do not you give it a try?
Highlight features
1 step Facebook Shop onboarding
Sync, list, optimize all your product feeds to Google Shopping and Facebook Shop
Optimize your Product Data Fields and Category Specific Fields
Exclude/ Include specific products while syncing to Google Merchant Center and Facebook Catalog
Schedule your feed
Sync up to 10,000 SKUs for FREE. Save up 90% of time from manually
Price: Free
Rating:4.6 / 5
Google Shopping Feed by Simprosys infomedia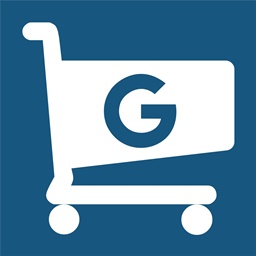 Google Shopping Feed, which is released by the Simprosys InfoMedia team, is a credible marketing tool for every Shopify e-commerce store to improve the Google Shopping Ad by providing many interesting features. With Google Shopping Feed, you are enabled to connect your Shopify store with Merchant Center without submitting Feed URL or any other settings. Any updates will be pushed to Google Merchant Center by this application within just a few minutes. Especially, it features robust interface which can help you precisely manage additional values that are required by Google. Moreover, you are allowed to add Custom Labels, Product Condition, Google Product Categories, Gender, Age, and even customize the products' values in bulk or one by one. On top of that, Google Shopping Feed allows you to filter the products by vendor, by product type, by categories, by age, gender, by promotions, and even more. Now you are able to submit all variants of any items with its SKU and GTIN. Do not waste time hesitating, get the app now!
Highlight features
Help users connect Shopify store with merchant center
Allow users to add additional values in bulk or product by product
Help filter the product with advanced filtering options
Improve the number of product's impressions by including all variants
Enable customers to use second image as product image
Price: Free plan available. 14-day free trial. Additional charges may apply.
Rating:4.9 / 5
ShoppingFeeder Google Shopping by Shoppingfeeder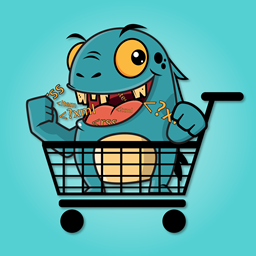 Shopping Feeder is developed to offer businesses with maximum benefits in the era of e-commerce. It can be said that the more modern technology becomes, the higher the competitiveness between online stores is. As a result, Shopping Feeder will help Internet-based shops to stand firmly in a pool of rivals. First of all, the app assists stores in increasing the number of sales and generating more revenue. Your online shop is likely to keep your loyal customers as well as attract more new merchants to visit your site. Furthermore, you can utilize synced features with Google product listing ads, facebook dynamic ads, bing product ads and more. These features allow shoppers to approach more quickly to their favorite items because the app can track the historic visit of buyers whenever they revisit. Second, shopping feeder provides the most money-saving way to manage the marketing campaign. Thanks to the app, the admins can pop up advertising on other relevant websites to increase the product recognition in customers' mind. Finally, the app offers online shops three packages. The starter is the free one which is free for under 2 items. If your stores have a much bigger size, you should consider using Onelimited package with $11.99 per month or Premium plans with $219 per month.
Highlight features
Generate more revenues
Improve the quality of conversation with customers
Update marketing campaign automatically
Attract new shoppers
Increase the rate of customers' response
Price: Free plan available. 14-day free trial. External Charges may apply.
Rating:4.6 / 5
Google Shopping by Shopify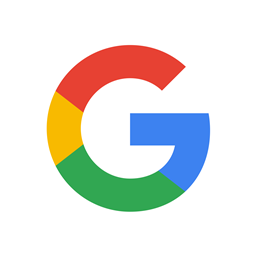 Shopify's Google shopping paves the ways for online shops to approach thousands of potential customers. The app allows the admins to update your products in the merchant center, meaning that you will have a list of item feed that you can make any alternatives on the prices or discounts of the products. Therefore, your time will be saved and you can turn to other tasks to improve your marketing campaign. Besides, the app helps to create smart and quick interface as well as synthesize to the merchant center. By this, you can easily select a group of products with the highlighted brand and attractive prices to lure customers to buy. In addition, the stores' admins are capable of designing landing pages on their own to optimize the maximum space for discounted items as well as adding keywords related to the products to serve for shoppers' purposes. The most important thing is that you do not need to pay any cost to launch the app. The app is totally free. Therefore, click "install" immediately to experience google shopping.
Highlight features
Update products in Merchant center account
Launch an effective marketing campaign
Assess the results of marketing campaign
Customize Google Ads
Design neatly and professionally
Price: Start from $0/month
Rating:1.5 / 5
Advanced Google Shopping Feed by Adwords robot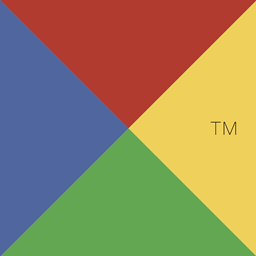 Advanced Google Shopping Feed, which is created by the AdWords Robot team, is a significant marketing tool for any Shopify e-commerce stores by making a fully fledged Google Shopping product feed which can be used in Google Shopping or other platforms that require a feed. With Advanced Google Shopping Feed, you are enabled to get any of your troubles quickly and effectively solved. Not only the main product, but all variants will also be included in the feed. Moreover, every variation by color, material, size, etc. will be included with Google Shopping and each of them has their own unique image. Titles can be extended with many options such as color, size, and many more to make sure that the right product variation is shown with Google Shopping. Please note that this application supports you to advertise in various countries that have different currencies from your default one. Get your feed updated every day now and then with Advanced Google Shopping Feed!
Highlight features
Add the variants with its own image in the feed
Out of stock products will not be advertised
Allow extension in titles with options like color and size
Get Google product category, custom labels,... in Shopify Shopping app
Enable users to exclude products
Price: $7/month. 14-day free trial.
Rating:5.0 / 5
Google Ads & Google Shopping by Storeya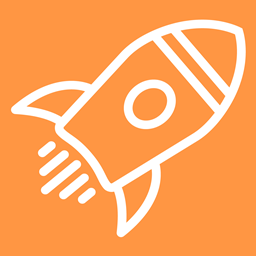 Google Ads & Google Shopping, which is released by the Storeya team, is an amazing marketing tool for every Shopify e-commerce store administrators to boost sales, raise leads or even generate high-quality traffic to your website by optimizing the bids in real time and matching the ads and keywords with the best relevant pages on your store site. With the expert marketing team from Storeya, which has experienced running over $100M on PPC advertising campaigns, you can save your time by letting us make personalized campaigns for your business on the largest ad-networks such as Google AdWords, Bing, and Facebook. The smart algorithm of this application was designed to drive target traffic. There are some features that it contains such as Automatic bid optimizer, Geo-targeted visitors, Dynamic keywords and ads, and even Learning machine which can help you employ the most suitable advertising method for your e-commerce store. Do not worry about anything because we will do it all for you from setup and managing to optimizing, all in order to provide you with the most efficient campaign as possible!
Highlight features
Get the most cost effective bid with automatic bid optimizer
Optimize your campaigns in real-time
Get more traffic in the targeted countries
Adjust keywords & ads to the search queries seek on Google
Apply the most effective advertising method to your store
Price: From $120/month. External Charges may apply.
Rating:3.9 / 5
Google Shopping Ads (PLA) by Onlinesales, inc.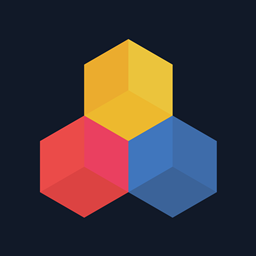 Smart Google Shopping Ads, which is published by the OnlineSales Inc. team, is an astounding marketing tool for every Shopify e-commerce store administrators to effectively increase sales by maximizing the ROI on Google Shopping Ads. With Smart Google Shopping Ads, you are enabled to supercharge your marketing campaigns because the OnlineSales.ai did win the coveted award for Shopping Innovation among around 1.100 other competitors, platforms, and companies in 2017. Keep in mind that your bids and budgets will be edited and optimized at SKY level by OnlineSales.ai to provide you with the best ROI as possible. Plus, it will automatically pull the images of products from your feed and customize them for the best background, color, zoom, and angle. You do not have to manually manage every each shopping campaign no more because the AI optimizers are available 24/7 to optimize your ads with only one-click suggestions. Besides, you can be faster in making decisions with Smart Insights on merchandise, seasonality, and audience. Please feel free to contact the producer team via. email, phone, or chat. Make sure that your money will be spent wisely with OnlineSales inc., a Google Premier Partner, now with Smart Google Shopping Ads!
Highlight features
Optimize your bids and budgets at SKU level
Automatically change your product images for the best possible images
Work 24/7 to optimize your ads with one-click
Be in control with product feed enhancements
Provide smart insights into merchandise, audience, and seasonality
Price: $99/month. 14-day free trial.
Rating:3.0 / 5
Feed Product - Facebook Google by Yottos
Feed-Product developers have combined minimalism for easy manual customizing and automatisation of all functions, that is confusing to many of inexperienced users or are too monotonous to experienced shopkeepers. During the organization of advertising strategies and creating XML-feeds for them, Feed-Product developers take these factors of usual approaches into consideration. They consist of:
attracting of potential buyers;
search of similar auditories and auditory that buys products;
retention of those buyers who didn't manage to buy the product, or didn't make it in time or was distracted and now needs help in returning them to complete their purchase.
All of this will help Shopify shopkeeper to increase their customer conversion by 30 - 75% using Feed-Product app and the set of correct targeting ad services customization like: Facebook Ads, Facebook Shopping, Facebook Marketplace, Google Ads, Google Shopping, Instagram Shopping, Yottos AdLoad, Pinterest.
Highlight features
Image optimizing
Variety of ways to create product feeds to start effective strategies for attracting new customers
Synchronizing all products for remarketing needs
Creating and synchronizing of separate thematic channels
Feed-product support feedback
Price: Free plan avaiable
Rating:none / 5
Google Shopping Feed Audit by Onlinesales, inc.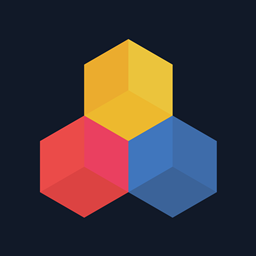 Google Shopping Feed Audit, which is produced by the OnlineSales Inc. team, is an incredible marketing assistant for any Shopify e-commerce stores to boost ROI from your Google Shopping (PLA) campaigns by being aware of your Product Feed Quality and discovering many opportunities. With Google Shopping Feed Audit, you are able to get your account benchmarked against the average score of the industry, look for the missed opportunities and enhance your Google PLA performance. This application can find and deeply know separate metrics of your account performance in Product Feed Quality and Google AdWords Set Up reports. Then, give out the recommendations on both of those reports to launch and watch your campaign performance grow. Additionally, your GMC feed and AdWords campaigns will be analyzed on more than 65 crucial health parameters and provided a report on how to improve the performance of your Shopping campaigns, in details. There are not to 5 minutes does it take that you can get your Audit Report within 2 quick steps. Download Google Shopping Feed Audit today without any cost!
Highlight features
Free recommendations on Product Feed Quality and Google AdWords Set Up
Provide analyzation of your campaign on more than 65 crucial variables
Give a detailed report on how to boost ROI from Google PLA
Get a full Audit report in less than 5 minutes
Stay in comparision with the industry average
Price: Free
Rating:0.0 / 5
Google Shopping & Search Ads by Dynamic creative pty ltd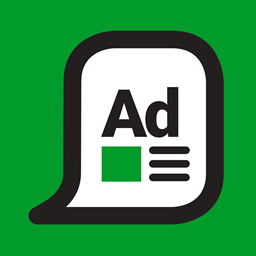 Google shopping and search ads is designed by Dynamic Creative, an experienced company in Ads work as well as marketing and sales. Google shopping is born to meet demands of all types of businesses from small to big size to help them run efficiently. The app lets you experience a smooth advertisements system with automated ads for each item. These ads will appear whenever shoppers are willing to buy a product, but they do not make customers feel disturbed. Ads are interactive and highly-designed so that customers can take a quick look to have insight about the product. Moreover, google search function is also equipped in the app. Shoppers are able to search on any relevant information such as updated prices, price ranges, links to other products of your online store and so forth. Thanks to google shopping and search ads, you can launch an effective marketing campaign to boost your revenue. $95 per month is an affordable price for an online shop who wishes to generate much more profit. Don't hesitate, you try the app in 30 days for free.
Highlight features
Create Google ads for each product
Increase products' images in buyers' perception
Save huge amount of time and budget
Cooperate with other popular softwares
Highlight on automation
Price: $95/month. 30-day free trial.
Rating:0.0 / 5
How AVADA.io ranks Shopify Google Shopping apps list
These above 10 Google Shopping apps for Shopify are ranked based on the following criterias:
The ratings on Shopify App store
The app's rank on search engines
The prices and features
The app provider's reputation
Social media metrics such as Facebook, Twitter and Google +
Reviews and assessment by AVADA.io
Top 10 Shopify Google Shopping Apps
Special thanks to all vendors which contributed the best 10 Shopify Google Shopping apps. We honestly recommend you to give every app above a try if possible. We create Shopify apps review series with the aim of helping Shopify online stores find the best Google Shopping for their website. All of the information on the review (including features, description, prices, and links) is collected from the vendor's website or their own published page/ selling channels.
The list of the 10 best Shopify Google Shopping apps is kept up-to-date on a regular basis by our team. Please feel free to reach us out if you have any questions related to this app review.
Don't see your app on the list? Wanna contribute more content to this review? Contact us
Comments for Google Shopping
---
---
People also searched for
shopify google shopping apps
best google shopping app for shopify
google shopping feed shopify
shopify google feed
shopify shopping feed app

shopify google shopping
shopify shopping feed
google shopping shopify
google shopping app shopify
google shopping ads shopify
shopify google shopping app

google shopping shopify app
shopify google shopping feed
google shopping ads for shopify
google merchant center shopify
google shopping feed app shopify
google shopping campaign management shopify

google shopping for shopify