10 Tips to Make the First Sales on Shopify as Quickly as Possible
When starting a new Shopify business, getting your first sales is one of the most important moments for you to experience. It is the milestone that ensures your capability of running an online business and also the momentum to help you keep going. But naturally, it will take time and focus for you to get there.
You may have to refine your marketing strategy, reorganize your operation, or reinvest your attention into the right activity, and it all can feel trapped in an endless cycle of tweaking here and there. So this article was made to help you understand better of your store's path and the right way to get the first precious sales.
With that in mind, I'm going to show you the top ten tips that you need to make the first sales on Shopify fastest. Let's get started!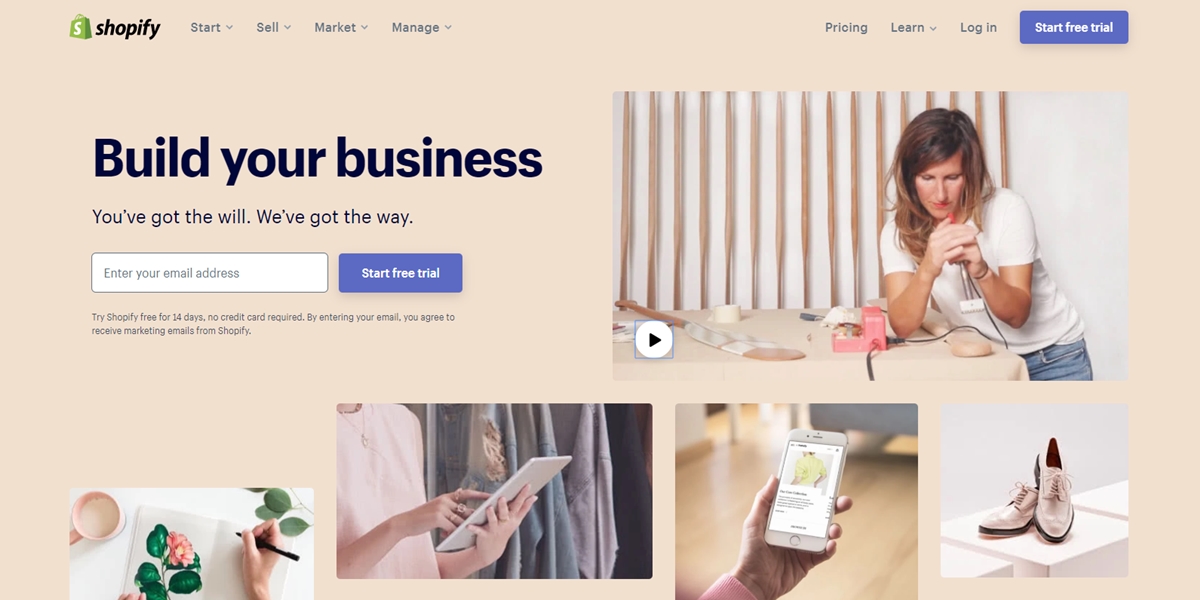 Shopify is an eCommerce platform that allows users to set up an online store and sell their products without learning to code every aspect of an online store. The interface is easy to use with a simple drag-and-drop system that can help make a site in less than fifty minutes.
After ten years on the market, Shopify is now a leading company in providing solutions for businesses of all sizes. Whether you sell on social media, online, in store, or out of the trunk in a fair, Shopify can help.
Over a million users or entrepreneurs from over 175 countries have trusted Shopify to create a store and sell their products. With three pricing plans starting at only $29/month, you can scale your business the more you grow with top customer service by your side.
If you haven't known what you are selling on Shopify yet, these are some ideas of different products or services that you can use Shopify to sell:
Physical products: These can be anything that you can touch in real-life. They may be made by hand, manufactured in a factory, or dropship to customers. For examples: T-shirts, jewelry, gift boxes, fish chips, bath bombs, etc.
Digital products: If you are selling ebooks, audio downloads, email templates, e-courses, clothing patterns, presets for photographers, Shopify can help.
Online classes: Your customers can purchase, rent, or book classes from you or experts through an online store.
Memberships: If your products can use subscription services or if you want to sell your memberships to a real-life class and create member-only accessible content on your website.
Services or consultations: From your site, your customers can book online or get online consultations from you, whether you are a life coach, designer, or psychologist.
Rentals: If you are in a business of letting people rent cars, dresses, props, or something else, Shopify platform can help set up a service-based site for your customers to access your services.
Ticketed experiences: With Shopify, you can easily set up a site and sell tickets to events or experience such as travelling, hands-on workshops, live concerts, networking dinners, or a wine tasting night.
The sky's the limit with what you can sell using Shopify. So if you already know what you are going to sell, that is good for you. Because now we are coming to the hard part, which is actually making some first sales with those products.
How to make your first sales
Each tip below has its own advantage and channel that you can use to attract customers. Your goal here is to understand how each method works and what they can do for you and your brand, as well as how difficult it can be for you to use the tip.
Before trying any tip, I suggest you make a goal to achieve after using these tips. A measurable goal with an exact number to follow such as ten sales in two weeks. Then you are good to go to the first tip.
1. Sell to family and friends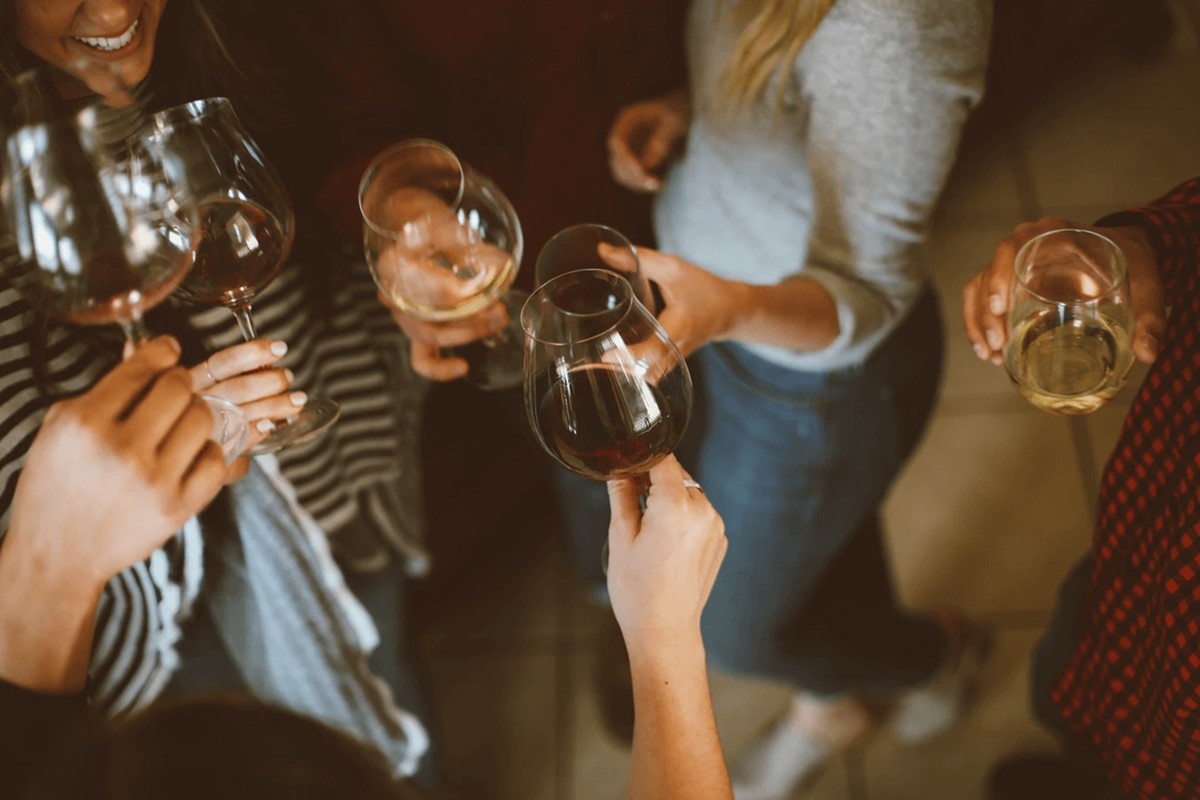 The first and most basic tactic for making some first sales is to persuade a family member or a friend to legitimately purchase from you.
What you want to do here is figuring out a person from your family or friends that would actually gain benefits from using your products. Try connecting with them in person, bring by your products and ask for a few minutes together.
However, this doesn't mean you are asking your mother to buy a product from you but she can never use it. Think of the person's need and talk them into the real benefits that your products can provide.
This tactic works because you can get honest feedback from the people that care about you. They want you to be successful, so they won't hold back what they think your product or your service can improve.
And the words of mouth from your friends or family members can gain you more customers than you can imagine.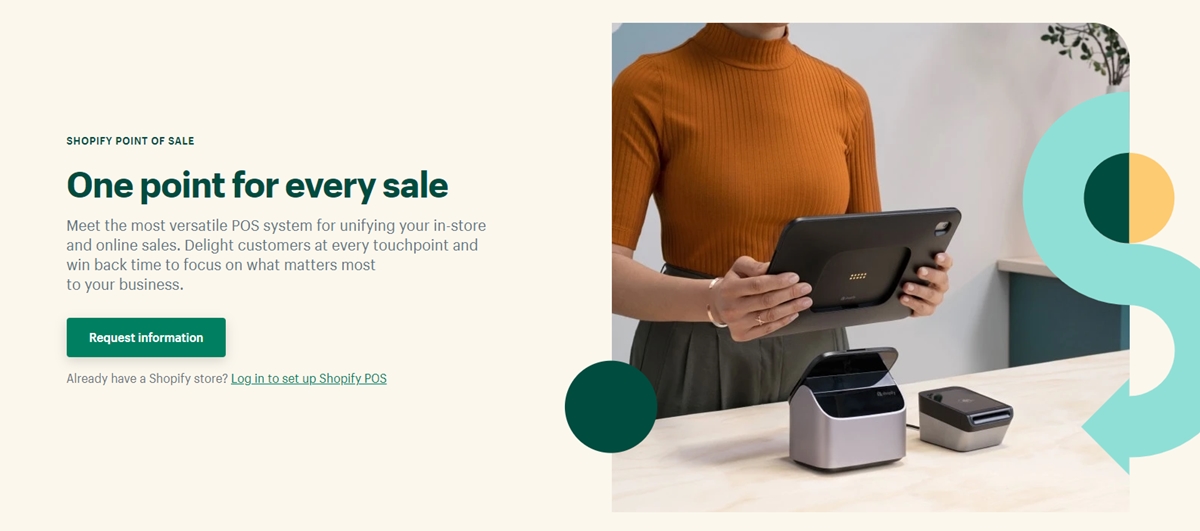 If you are already using the Shopify platform, you can use something called the Shopify POS mobile app and a free card reader to accept payment in person. This will save your family member or friends shipping costs and time processing payments on your site.
2. Building your audience before launching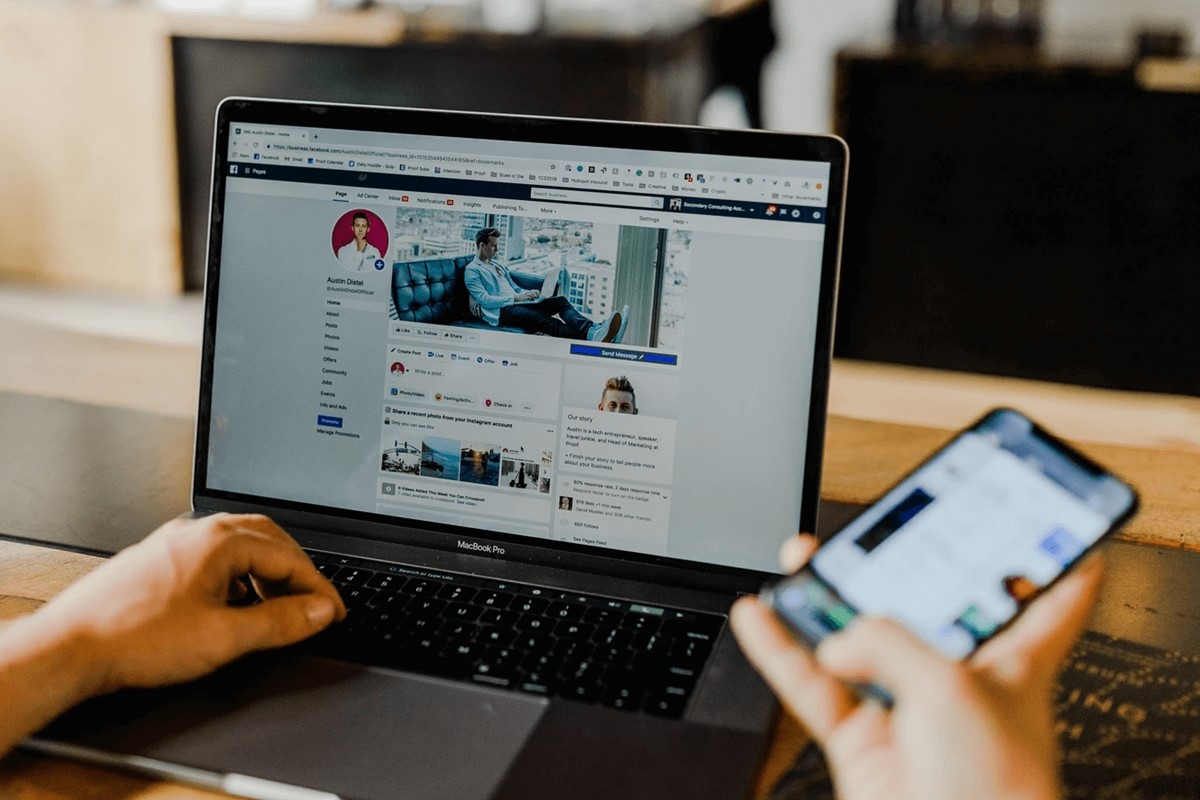 If you wait until your site is all set up to get an audience, you may be a bit late. And with all the tasks required while running a new store, the process of attracting new visitors may require too much time for you to handle.
So try to build your audience base before you actually run a store. This can be done by creating Facebook or Instagram pages for your store and start getting audiences by posting daily content. You can wait till your page has about a few thousand followers before you decide to build a store.
Of course, this can be done faster using advertisement or hiring an expert in marketing, but you can totally do it by yourself just by posting regularly on your social media pages. The success from building the audience before you start selling can lead to those first few sales happening way more quickly.
Oberlo wrote a great article about growing your Instagram account to have ten thousand followers, you can check it out.
3. Run a giveaway or contest

Giveaways have always been an awesome way to get attention on a new product. Although it can also be said that giveaways mostly attract people who are looking for a deal, a contest or giveaway is still effective to make some buzz on the market.
Moreover, the viral nature of a contest can get quite an amount of word of mouth and spread the presence and knowledge of your products or service. Of course, that only happens when you do it right.
Luckily, you don't have to do it by yourself like in the old days. Now, you get the help from some really great Shopify apps that can enhance your giveaways and expand the reach by giving the participants points based on how they share your products/store on social media.
You can create your own contest on Facebook, Instagram or check out Gleam or ViralSweep to create a personalized contest.

For example, Pig of the Month BBQ partnered up with Instructables to host a giveaway with the prize of a year's supply of bacon. Participants were encouraged to create a unique bacon recipe of their own and upload the recipe to the site.
The unique entries not only proved that the store's fans are really creative and passionate about the food; they also showed that the brand caring about giving a chance to the customers to express themselves with attractive prizes await.
You don't have to think of some out-of-the-box contests to start. There are many ways to get entries such as referring friends, sharing on social media, and more. And don't just giveaway to those who win, you can send emails to all the runner-ups with smaller prizes as well.
You can give them a $5 gift card for their first purchase at your store. This will bring even more customers and first sales that you desire for. Just make sure that your product pricing is high enough so the gift card won't cut away the profit.
Also remember not to go too big such as giving away gift cards for free products or you can be put at a loss.
4. Launch marketing campaigns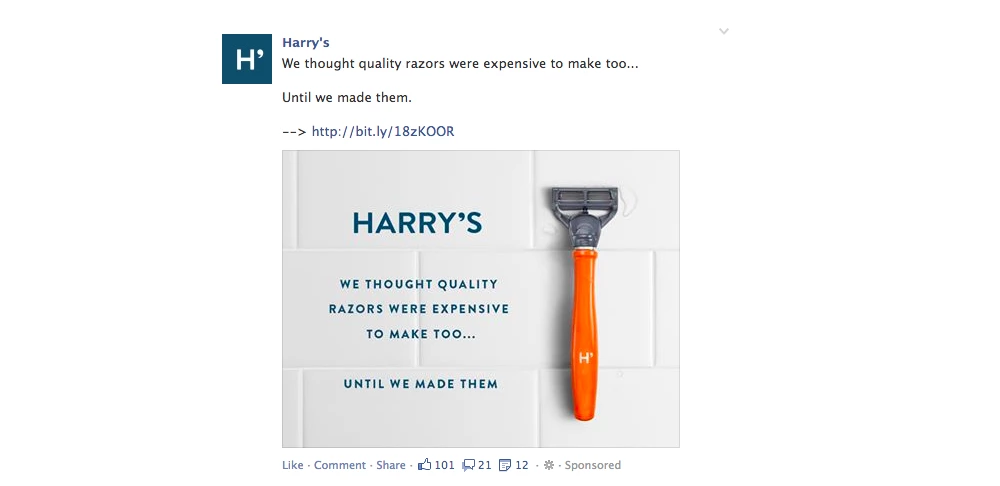 If you need instant gratification and want to get your first sales as soon as possible, advertising is probably the best option that will help you convert. You can use Facebook, Instagram, or Google ads to run campaigns.
If you are selling internationally, there is an option to target worldwide audiences. A tip is that you can remove countries that require more ad money like the United Kingdom, the United States, Australia, Canada to make your ads more affordable and effective. You can then create separate ads for these countries.
With ads, experimentation is the key to success. You should create several cheap price ads when starting out to find out which products have the higher order volumes. Once you have that figured out, you can experiment with different targeting options to see which group of customers suit with these products. Keep doing this repeatedly and you can grow your store faster.
When you first start advertising, you are likely going to pay an unexpected amount of money to get your first few customers. Expect this and spend your time adjusting your campaigns as well as monitoring the results.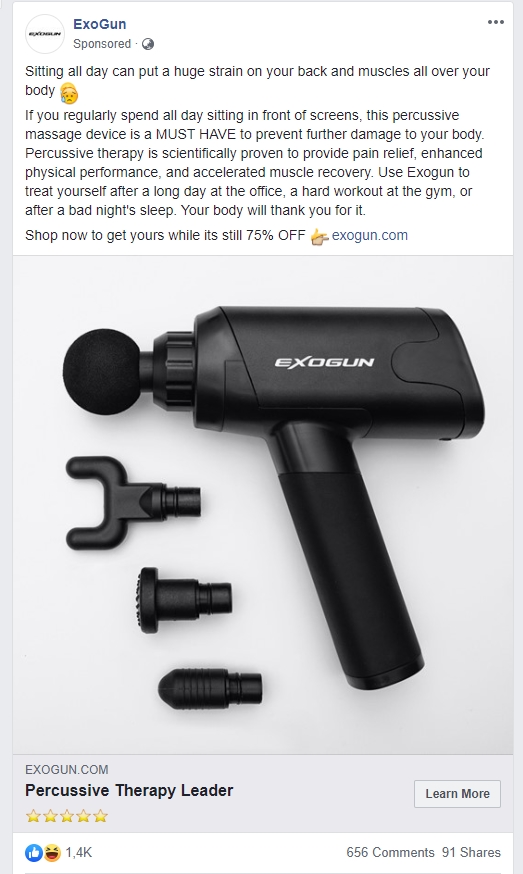 Keep in mind that your first sales won't be all about profitability. They can also help you find your product/market fit, refine your advertising campaigns, and fine tune your working process in fulfillment, shipping, customer service. The experience you get is what keeps you going stronger in the game.
If you want a super detailed guide about Facebook advertising, check out our article on the subject.
5. Sell on other marketplaces

As an eCommerce entrepreneur, you have a chance to test everything and be as effective as possible, which include testing other channels and marketplaces. Sites like Amazon or eBay can be great places to get some of your first sales.
These big sites already have a lot of traffic and people searching for interesting products to buy. And if your products receive a lot of attention, they can get free advertising or displayed on the front page by the platform as well.

This can give you a much needed boost when you are just starting out and you can get a considerable amount of traffic to your own site. This is really valuable to building your SEO and earn organic search results on Google.
However, if you are doing dropshipping and rely on the low prices to get customers, beware of listing your products on Amazon or eBay. The sites have some strict rules about dropshipping, so you want to know all their obligations before you start.
Bonus: For more information on the advantages and disadvantages of selling on other marketplaces, check out our articles on How to sell on Amazon and How to sell on eBay.
6. Join communities on Reddit, Facebook, Twitter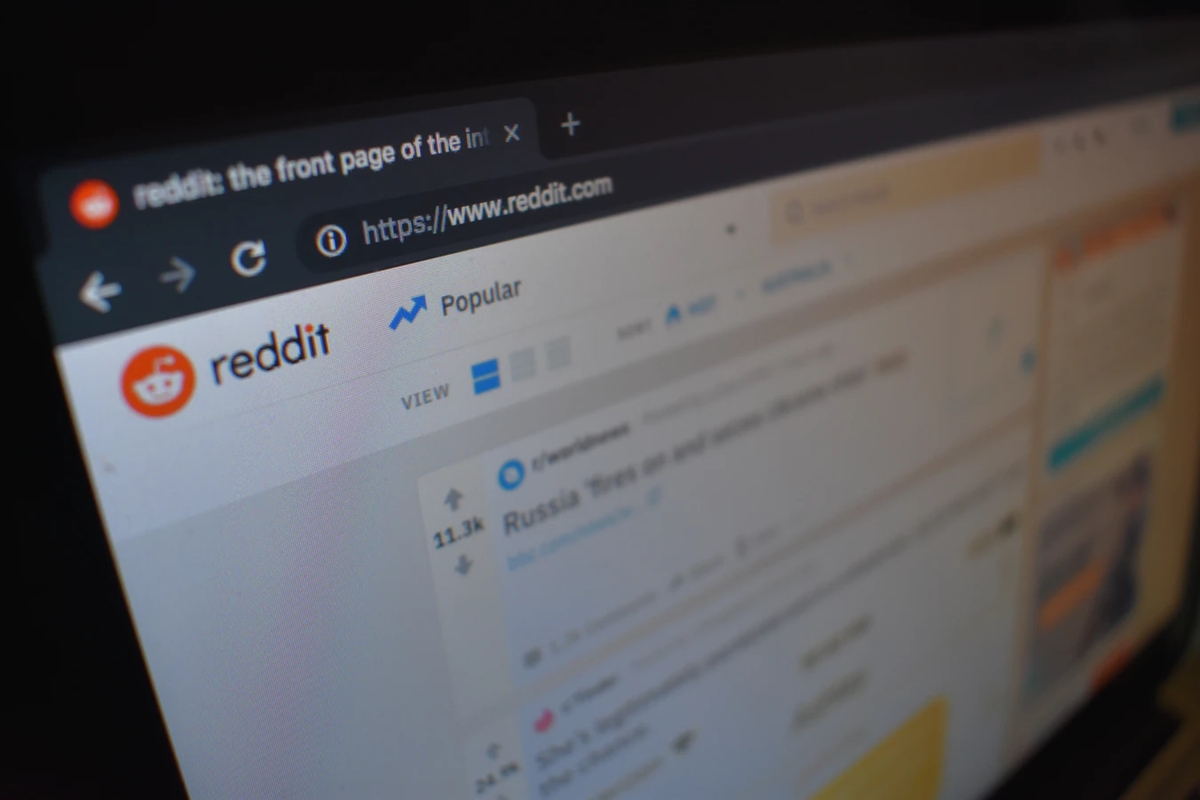 Reddit is a massive community platform where you can find your group of alike people in almost any type of interest. With thousands of subreddits, you are guaranteed to find a specific community that likely has a high level of desire for your products.
What you need to know first is that you can't just go in spamming and hoping that you can sell your products in these subreddits. These communities have rules too, so you need to play by their rules or your account will be expelled.
You are in a cool party, so don't go around trying to sell everyone a watch from your open trench coat. In order for Reddit to work, you need to become a part of the community and contribute valuable content.
The result won't only be potential first sales to the right targeted groups of people, but also a community of people that share the same interest and you can build great relationships with.
For example, Beardbrand became a success story by becoming an active member in beard communities on Reddit. They provide insights into growing beard, running a brand, and sharing great tips along the way. You can check out their posts on some subreddit.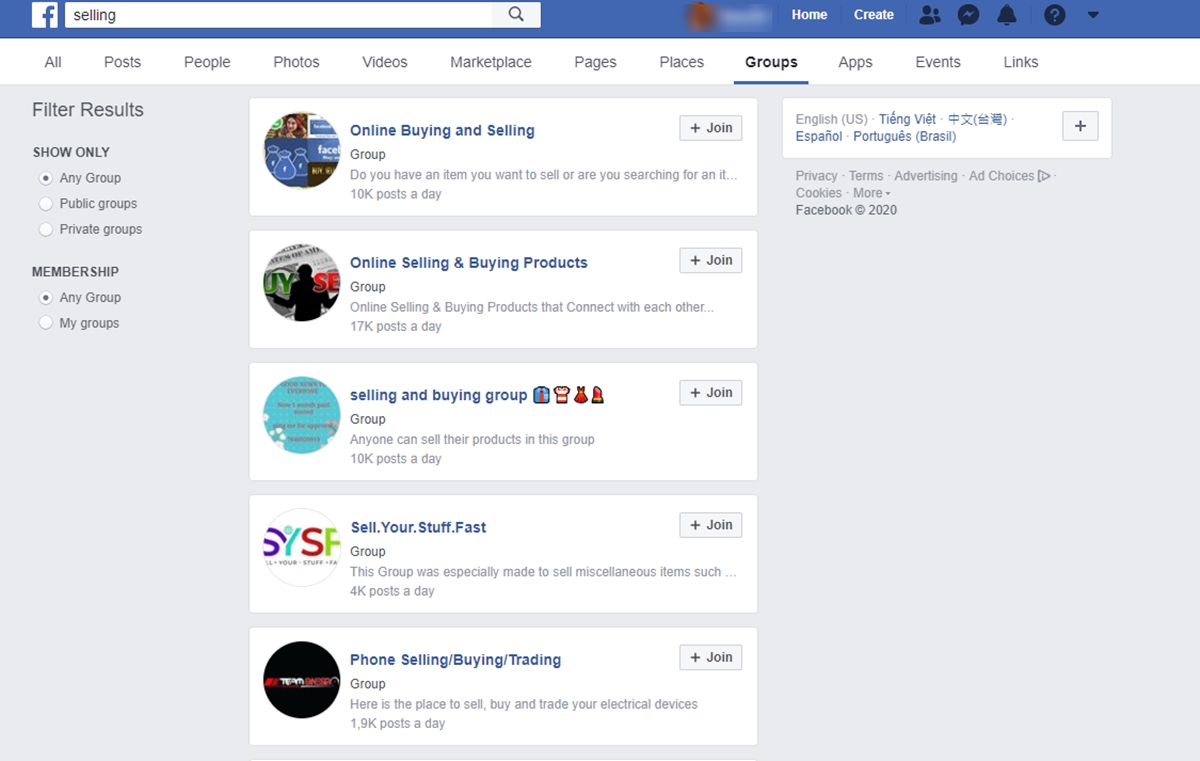 The same can be applied to Facebook groups, but they are more into selling and buying than communicating in my opinion. You can search for keywords that are related to your products and find groups where you can sell.
These groups are also great to find new product ideas and suppliers that you can buy from. There are groups for sharing tips and lessons as well, but most of the time, product posts are allowed in groups of business owners.
Twitter, on the other hand, is great to share content and connect with like-minded people. Learn the power of hashtags and you can find where people are buying or selling things so you can offer your own products. You won't find groups on Twitter, but you can keep the conversation long and interesting to make people retweet about your business.
7. Using influencers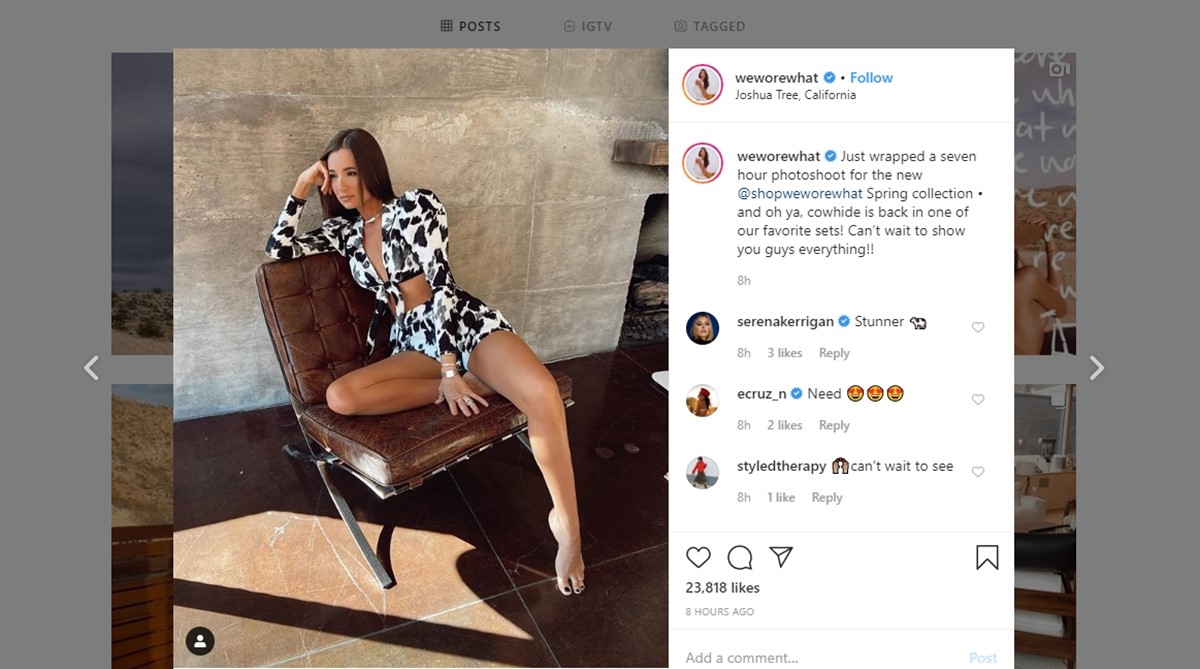 In 2019, you can see that brands everywhere are using influencers. They are effective with great images for your products, and their followers don't feel offended for being sold somethings because of their love for them. You can reach out to a bunch of influencers yourself and pay them for a shoutout.
The best place to get influencers now is Instagram, but who knows what we can have in the future. You can create your own graphic or send them a sample of your product so they can take pictures and upload on their Instagram accounts.
What you want to do is make sure that these pictures are Instagram appropriate. Which means they have to look like they belong on Instagram and suit the influencer's style. Work with your influencer to make things look as natural as possible.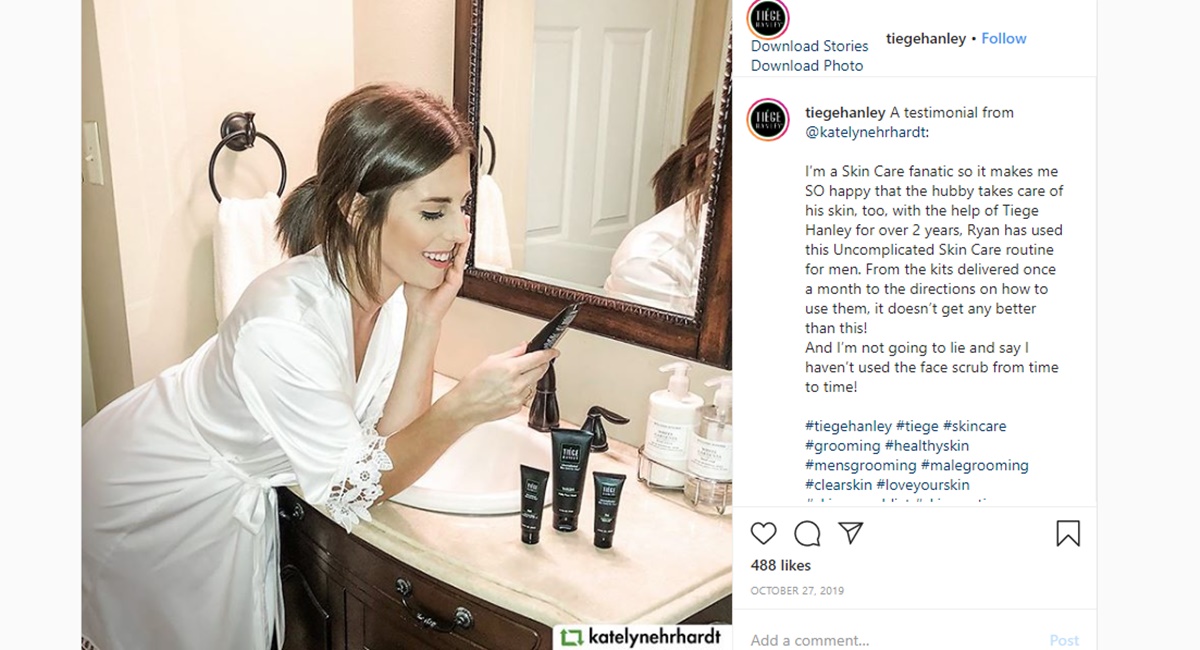 And don't go for influencers with low followers unless they target your customer groups directly. A number of about 5,000 - 50,000 followers is nice enough and you can ask them to feature an image and caption of your choice.
Pricing will depend on the account and the number of followers, but still it can be cheaper than other advertising channels with great results. You don't even have to send your products if you want to keep a lower budget and have your product photoshopped into a nice background and get a shoutout.
There is a simple formula that you can use to calculate the engagement rate of an influencer as a percentage:
Total Likes + Comments Over the Last 30 Days / Total Number of Posts Over the Past 30 Days = Average Engagement Per Post
Average Engagement Per Post / Total Number of Followers = Engagement Rate x 100%
You can use this formula to decide which influencers work the best with your brand and choose the ones to keep working with in the future.
8. Using an exit intent popup

In the first few weeks, there is a high chance of people abandoning their carts or making no purchase because you are still a new business on the market. To avoid this, consider using an exit intent pop-up.
Ads, social media, marketing campaigns can drive more traffic to your store's website. Then, when someone is about to exit your site, a pop-up appears. This will allow them to enter their email addresses and receive a discount code that they can use right the way to purchase an item.
Why is this effective? An exit intent popup can be the final push that makes a customer decide to pull out their wallet. They already put something into their carts, so a little encouragement of a discount code can lead to actual sales.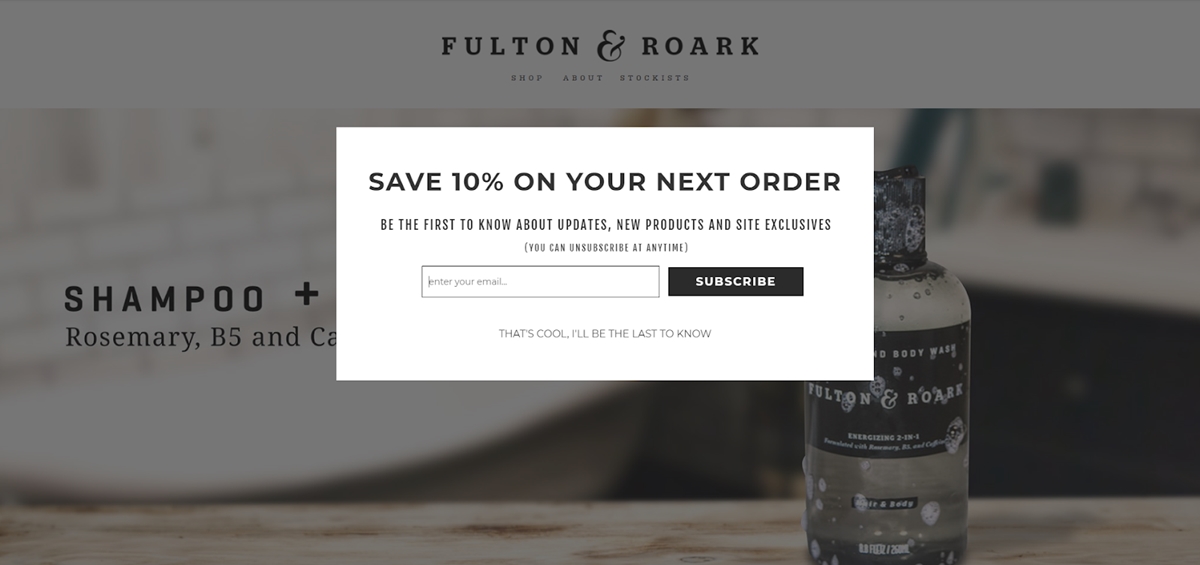 The strategy has been used by many stores and direct sales are always the results. In addition, you can use this popup to build your email list and send out newsletters or create following ads to land more sales.
In case you need some suggestions, I have gathered a list of 12 best exit intent apps for Shopify. They are all available on Shopify app store and have free trials to experiment. Check it out!
9. Promote on social media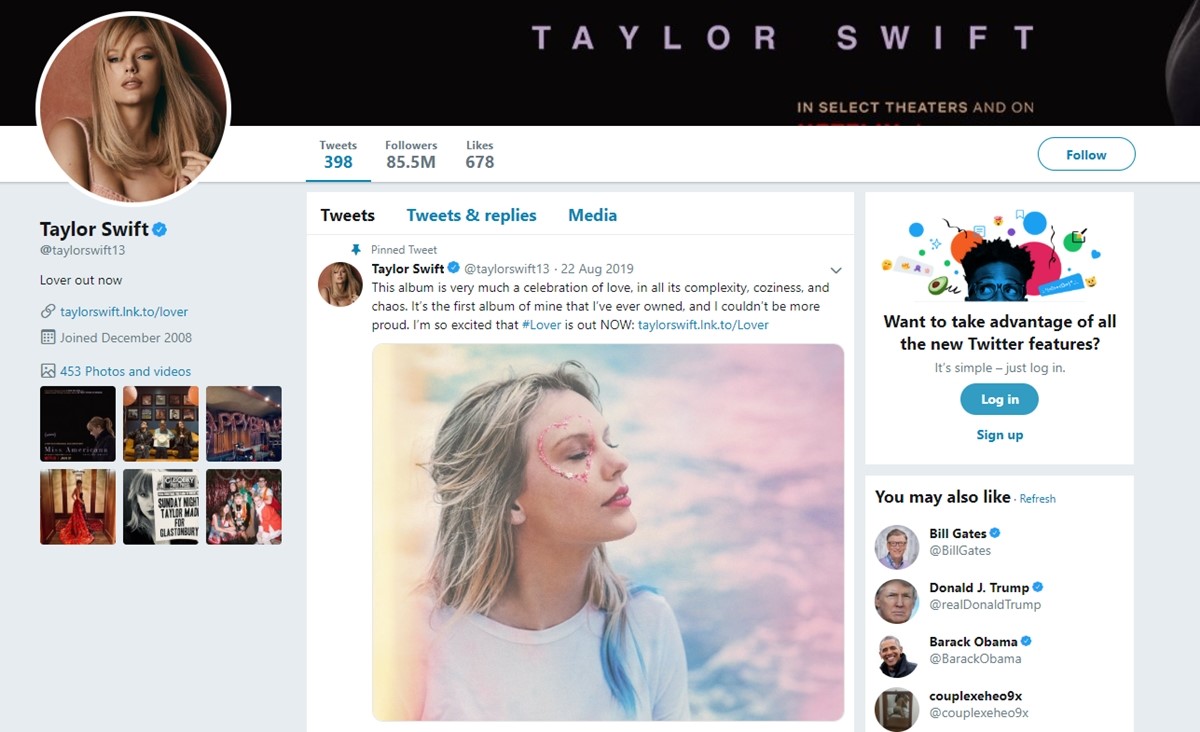 In case you haven't noticed, social media is a two-way interactive platform. Which means not only you can post on your pages, you can also reach out to people and promote your brand/ products/ service.
A comment on Facebook, a reply on Instagram, a retweet on Twitter, they can all lead to more engagement with your brand and how you can make more sales. If you want to do it in the old style, find the relevant pages, account, or tweet and mention your brand in the comment section. You can show that you are having promotion campaigns as well to get more attention.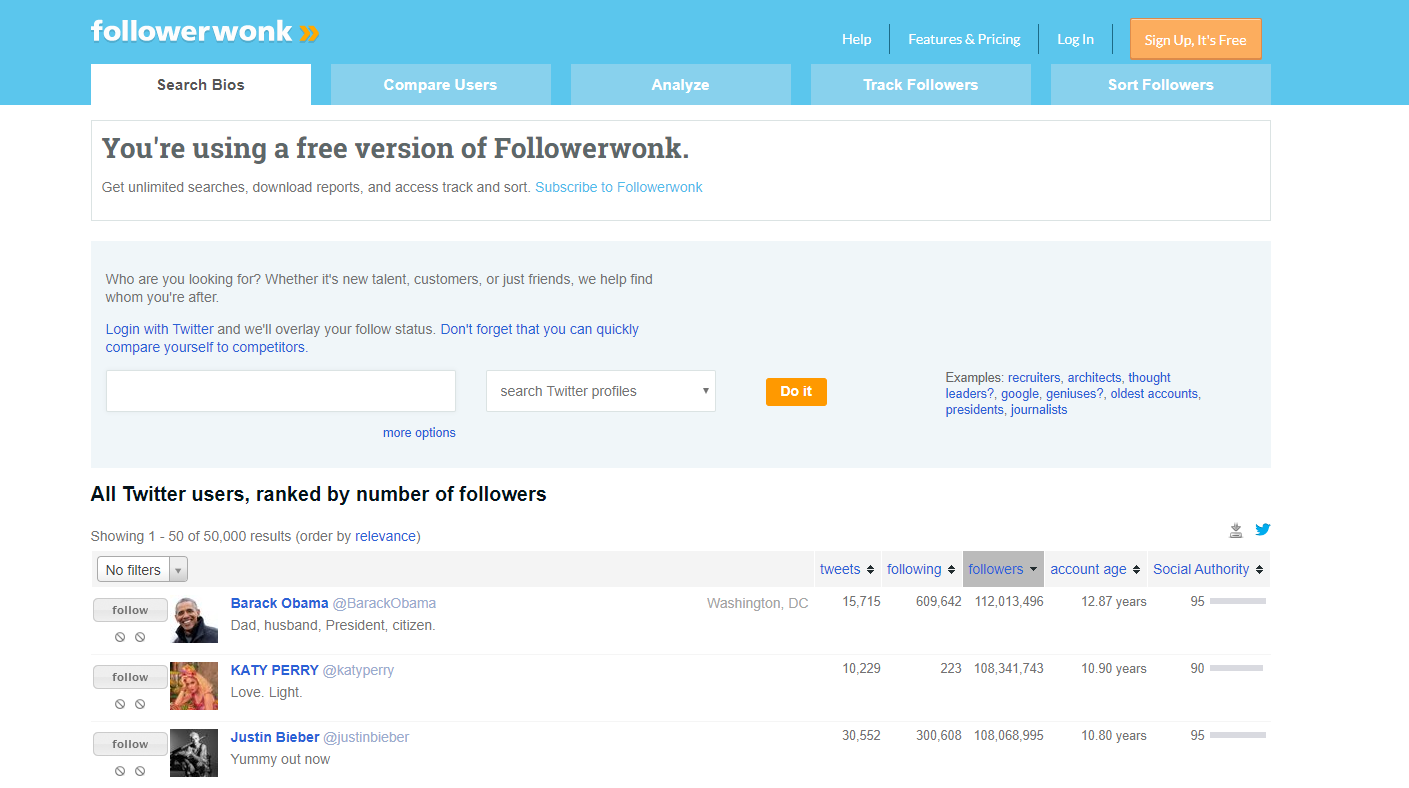 If you want to have some tools to automate things, check out Moz's FollowerMonk. With this tool, you can use keywords to find your ideal customers. You can also look for potential customers by using the location or the number of followers. So it is a useful tool to find influencers for your niche as well.
You can play around with keywords such as your niche slangs, recommendations, ideas, and need to buy. Then just out reach them like I mentioned above. If you are consistent in this tactic a few times each day, the first sales can happen sooner than you think.
10. Try affiliate marketing
When you are building a new business, a new power that you can try is using affiliate marketing. Since your brand is brand new, you need to offer an incentive that will attract potential affiliates. Get ready with some budget for cash incentives and free gift offers so you can find affiliate partners.
In case you don't know what affiliate marketing is yet, here is the definition: Affiliate marketing is the process of publishers promoting other company's products and earning a commision for each sale they make. With a commission-driven motive, the publishers will try their best to attract and convince potential customers to see the value of the merchant's (which is you) products and end up purchasing.
You can find some affiliate networks on Shopify app store, but if you want to hurry up the process, find Facebook groups about affiliate marketing that you can join and find partners. You can also reach out to popular influencers by yourself and offer an affiliate deal.
After that, they will promote your products to their audience for you and you pay their rates. The difference with the influencer method is that they will put a link that followers can access your site and you can check the data of how much visitors the link attracted.
Now you can get data to improve your next affiliate marketing campaign. And the more people your affiliate partners can reach out to, the more likely you are going to get your first sales in just a quick period.
On the Shopify app store, there are two famous apps that can help you create your affiliate marketing campaign. Which are Referral Candy and Affiliate Marketing Goaffpro. Both apps have a 4.9 out of 5 star rating and hundreds of users to prove that the apps work.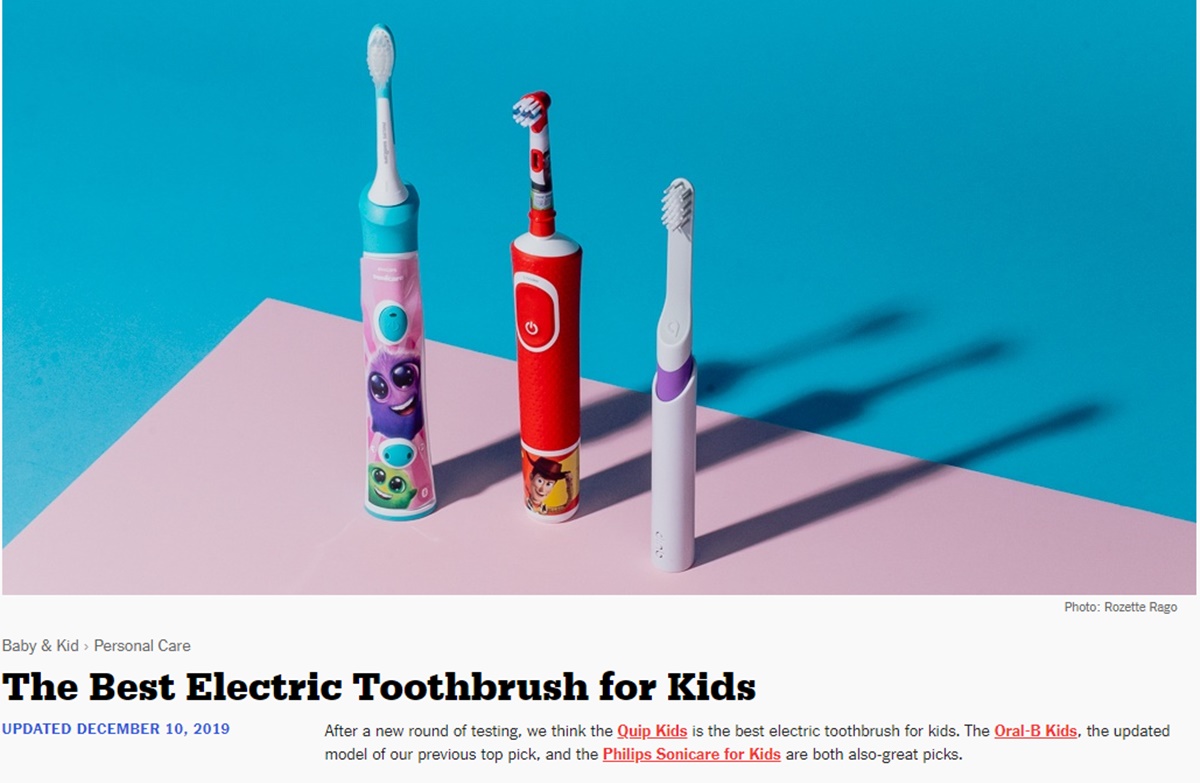 If you want an example, Wirecutter - a site specialized in gear and gadgets only make recommendations after vigorous interviewing, reporting, and testing by a professional team. The site was acquired by The New York Times in 2016 and still keeps participating in affiliate marketing. If you are in the industry of kitchen tools or travel gears, check them out!
What next after getting first sales?
These ten tips will help you accelerate the speed of getting your first sales, maybe even before your 14-day trial with Shopify ends. However, as your business keeps getting bigger and bigger, advanced tactics may be needed to continue scaling your online store.
But after the first few sales, things are sure to get easier. Now you get the momentum and less fear of spending too much money or giving away too many discounts to get customers. Profitability will come when you know how to fine tune your business, improve your marketing activities, and optimize your work process.
So be patient, keep going strong, and you can succeed! If you have any questions, just leave them in the comment section below and I will make sure they are answered.
New Posts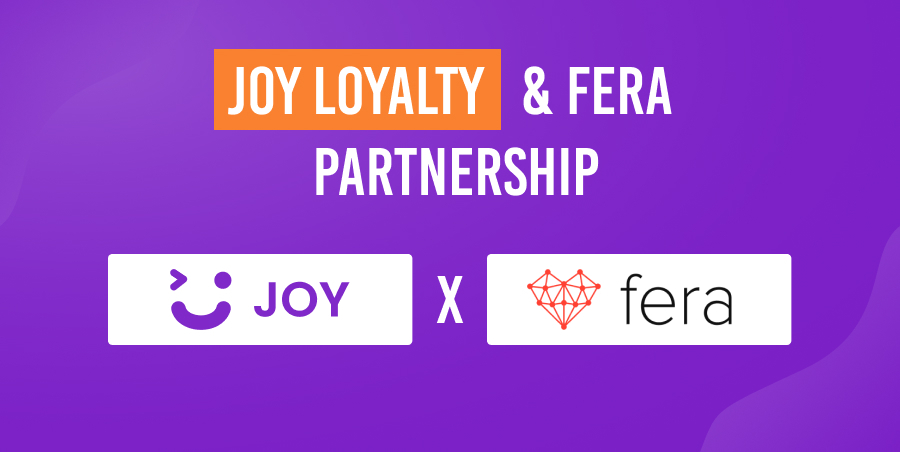 Subscribe
Stay in the know
Get special offers on the latest news from AVADA.
40k
subscribers has been joined!
Earn $10 in reward now!