19+ Checklist Before Launching Shopify Store
It's great, after all of the hard work you have done, to have your Shopify eCommerce website ready to launch. But, I believe it's a bit frustrating to know that you still have so many things to do. In a hurry, sometimes it becomes messier to launch an eCommerce website. You must be prepared to get everything right as soon as possible and avoid as many errors as possible. This will help make your online store a great success.
Achieving success is the first target for any aspiring company owner to open their first online store. Yet things aren't as straightforward as they seem at the beginning, and some problems need to be solved right before you bring your website live.
Considering all of these things, I have put together a Shopify setup checklists list that you should go through before you launch your Shopify website. Now, let's dive into the details.
The ultimate checklist to go through before launching Shopify website
Pay attention to what your website visitors see first
It takes no more than 5 seconds for website visitors to form an opinion about a website that they visit.
There goes a saying, "The first impression is the last impression." This saying fits in precisely this way. Users can first see how beautiful the interface and navigation are, how simple it is to browse items, and how useful the information you have for them is.
Fortunately, these are not difficult or expensive to achieve. You just need to start small and do things correctly. Here are the things you can do to make the UI/UX of your website clean and appealing to your website visitors. If you have a store on Shopify, you need to make sure that you have the following:
Excellently designed logo
Your product has to be as easy to understand as possible
Supported all traditional and latest browsers
Make it clear about what makes your product stand out
Appealing CTA (Call-to-action) to drive visitors to sales pages
Make your search navigation clearly visible, and workable
Effectively, display discount coupons or free shipping, etc. (if there are) to attract first-time customers
If you sell internationally, make sure that your website translator works effectively.
Add your brand domain
The next important thing you need to do is change your domain name. If you have a domain that contains the name of the service provider, such as www.avada.myshopify.com, then you need to use your own domain name. You can buy your domain from any domain provider. You may not find the right domain name sometimes. You can select something similar in such a case, but the URL must be simple to spell and express your business intent.
Check grammar errors
Spellings and grammatical errors are small and can be very difficult to spot at first. You need to be sure that the text is grammatically correct and that there are no spelling errors. It can change the meaning of what you want to convey, which can, in some cases, bring disaster to your eCommerce business. Take a look at some of the suggestions for this;
Have your friends to take a look at your content
You can refer the content to professional as well
Install an app like Grammarly to check typos, spelling and grammar error
Set up support pages
It is necessary to create confidence that is possible through static pages, policies, norms, declarations, etc. Such important pages and you can keep them ready and readable right before you bring your website live. You need to ensure that all help pages are fully updated and are functioning correctly.
Here are some of the top support page lists:
Social Media Integration, such as Facebook, Chatbot, Instagram, Twitter, etc.
Contact Number, If Any
Emails and Contact Form
Chat Room/Area
FAQs
Forums
Terms & conditions
Shipping Details (Where you deliver and your shipping policies)
Return Policies
These are just common examples of what information should be included in a website. You should have any piece of information that is necessary for your customers' buying decision for your product.
Set up your tax and shipping settings
Taxes vary from country to country, from product to product, and even within States. Make sure that the payment is correctly calculated based on the local taxes applied to your product. As far as shipping settings are concerned, you need to make sure where you deliver the services and where you do not.
When you decide what to charge buyers for shipping, you need to consider the following options:
Exact shipping costs: Charge buyers the same cost that shippers such as USPS or Canada Post charge for shipping.
Flat rate shipping: Charge fixed shipping rates based on order value or weight. For instance, you could charge $5 to ship anywhere in the United States.
Free shipping: Offer free shipping for all orders or set up free shipping rules. For instance, you could offer free shipping for orders of over $150.
Unexpected costs at checkout are one of the main reasons why buyers are not completing their purchases. The most common unforeseen costs are shipping costs. Make your shipping costs transparent on your home or product page to avoid any surprises when your customers check out.
Read more:
How to Set Up Tax Rates in Countries Other Than The United States on Shopify
How to Set Up Shopify Taxes for Dropshipping
Integrate payment gateways
Payment Gateway integration is one of the most important parts you need to look at seriously. Adding many payment gateways is essential, and accepting payment through credit, and debit cards and e-Wallets give your business great advantages.
Today's consumers are tech-savvy, searching for fast, easy, and efficient options, and therefore embracing online payment is crucial. Shopify provides a range of reliable payment gateways, including Shopify Payments, PayPal, or Stripe. It also offers suggestions on how to integrate them, which is a no-brainer easy to do.
Read more:
How to Setup Payment Gateways on Shopify
What is Shopify Hosted payment SDK?
Best Payment Gateways for Shopify
Optimize all images for fast loading speed
One of the worst things for a website is to have its content loading slowly. It's better not to have a high graphic image or plugin than to slow down the process. You need to make sure that the image and other content on the page are optimized for fast loading speed.
Be sure you don't use huge bandwidth to display flash sales images on your home screen. Or even if you like to use such images, make sure you optimize them as much as you can, so that it doesn't take a lot of time for your Shopify website to load.
You can use online tools such as Tiny PNG or Compressor.io before posting any image to your Shopify website. Even there are a lot of 3rd Party Shopify apps in Shopify stores like Crush.pics and SEO Suite - SEO Image Optimize.
Recommended: 13+ Best Shopify Image optimizer Apps
Come up with a pre-launch marketing plan
Have you already started marketing your business? If you haven't, you should pause the launch plan for your website. Yes, marketing is essential, and this should be initiated a long time before you plan to launch your website.
Let your customers know about your plan, stimulate them with your opening sales offers, and then introduce your website. Use social media, create pages, and start marketing your initiative. This is the smartest way to launch your successful eCommerce site.
Read our guide: Social Media Marketing Guide for Every Business
Integrate with third-party sales channels
If you don't want your website to limit the number of customers you can reach, it's good to be present on third-party sales channels (Amazon, for example). You can integrate your website with many sales channels that will help you reach customers who often shop on those channels.
More than that, these sales channels can integrate with your Shopify store's back-end system, enabling you to track things like your orders, products, and customers in your Shopify admin panel.
Make sure your customers can contact you easily
Smooth communication, such as how easily your customers can connect to you, will have an impact on your customer experience as well as the future of your business. If your customers can reach you easily, the customers would love to find out about and buy your products or services. Make sure that you have set up a highly efficient and smooth communication channel to connect to your customers.
Respond to your customers' emails
Get ready to face the hard facts. You're going to get feedback from your customers; both negative and positive ones. You ought to respond to criticism as respectfully and generously as you do to constructive reviews. This will make you trustworthy and allow your customers to trust in your brand and product.
Set up your live chat
Live chat is the most powerful tool that can enhance user engagement and bring a lot of benefits. Integrating Live chat on your website will help you reach a large number of people and help them engage with your website.
Double-check your email notifications
Testing your email notification settings will help you know whether or not the function is working properly. There are times when notifications are not sent to your customers; sometimes they contain the wrong content, and sometimes even notifications are sent without any content.
So, you need to make sure that notifications are sent to an email address, and that it carries your intent. For instance, if you want to send a thank you email to your customer after they place an order, your email should reflect that intent correctly.
Set up relevant homepage meta title & description
To let Google know about your business and help your customers find you easily on the Internet, you need to ensure that the 'Homepage title and meta-description' contain all the information that users use in their search keyword to find the website. It should contain all the necessary information in the description. Also, make sure that this information does not exceed 160 characters.
Set up your billing information
Setting up a billing cycle, billing information, Shop plan, store type, etc. becomes essential when you make a final call. Remember to add these crucial things so that there won't be any issues when the store is finally alive.
Provide all of your contact information
You need to provide your customers with a variety of details, such as email, contact us page, chat, etc. to get in touch with you. One size, here, in this case, the communication channel, fits all. You need to provide all available and possible channels of communication to help so that customers can easily connect with you when their needs arise.
Be present on social media
You should be active on social media channels such as Facebook, Twitter, Pinterest, Instagram, Tumblr, LinkedIn, etc. This is essential as it will keep your users informed and engaged with your brand.
You need to ensure that all essential and appropriate apps are linked to your Shopify website. Again, don't bother overloading your website with needless applications right at the start. It's going to slow down your website, which doesn't bring any benefits.
Any app that you add to your Shopify website will not only incur a fee but will also add some additional work to upload to your website. Initially, they cannot be that useful for your company. So don't go to what the app promises to deliver, instead go to the current needs of the website.
We have created a host of apps that every new Shopify store will need to operate professionally and effectively. More importantly, we know that new stores are often on a budget, so we provide these great apps for free, and you can get them whenever you need them.
The details of these apps seem to be out of this article's scope, so I'll leave you with links to these apps on our website where you can find out about the benefits you will get from these apps and download them too. Just go and grab them. They are great!
Become a customer
The best way to start your eCommerce initiative and make it a great success is to think from your customers' point of view. To make sure you're a customer and buy something from your store.
What do you want to buy; why do you want to buy, what's the problem you 're facing when you buy, select products, and check out? It helps you find the issues that your customers may have to face while browsing your website.
You need to figure out about;
How your website works (sluggish, fast, smooth)
How your customers navigate through it
How your customers can place orders and check out.
Final word
You're done with the necessary things now, but make sure things go perfectly. Remember, the ideal start is considered to be "the mission is half completed." Don't rush things, give the right time to understand things, and integrate everything you need to keep the website smooth and perform better. I hope the checklist in this article will help you launch a successful Shopify store. Please feel free to leave a comment below for further discussion. :-)
Related Posts:
New Posts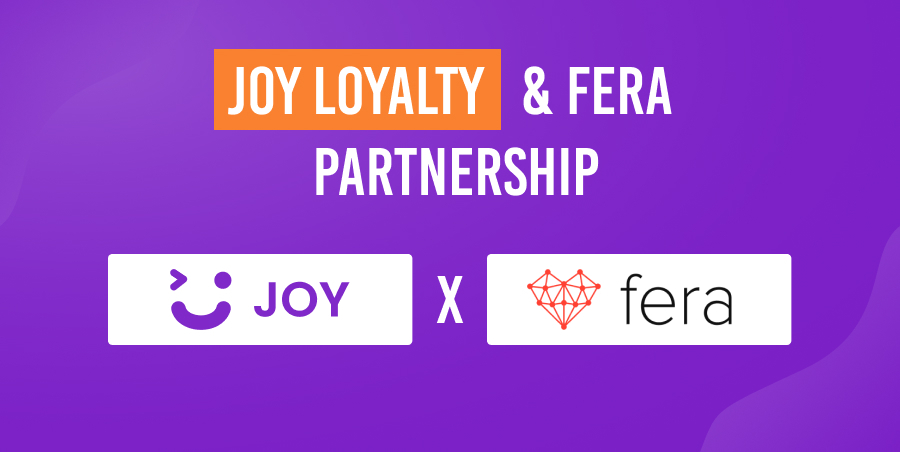 Subscribe
Stay in the know
Get special offers on the latest news from AVADA.
40k
subscribers has been joined!
Earn $10 in reward now!