How to Make Hair Products to Sell in 9 Easy Steps
These days, the personal hair care market is booming with new companies opening up every day. As many environmentally aware and health-conscious customers seek organic products for their har, small businesses have many more opportunities to have a stand on the market.
Not to mention creating your own natural hair product can be fun, exhilarating, rewarding, and profitable. If you have the skills and the right approach, making hair products to sell can form the foundation of an interesting business for yourself. But it does have challenges like any other type of commerce.
In this article, we are going to learn how to combine research, knowledge, and passion for having a successful hair care business. If you have some background as a hairstylist, esthetician, salon owner, or trichologist, it would be perfect. But if you don't, it is totally okay. Starting a business is a journey and a process that anyone can try. With that in mind, turn on the Hair Spray theme song and let's get started!
What is a hair product?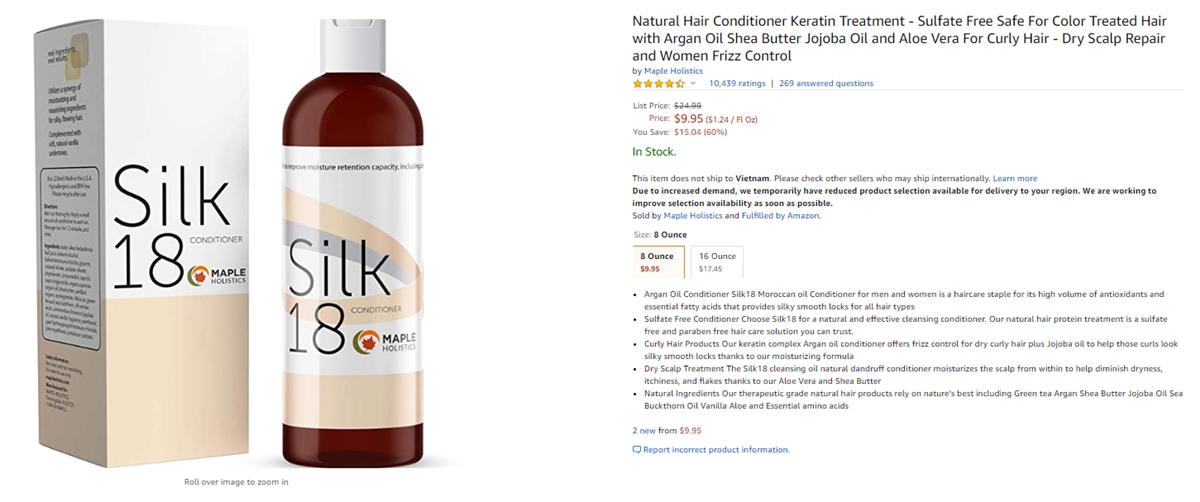 A hair product is one that helps to control the properties and behavior of the hair, whether it is maintaining or controlling in a desirable manner. This includes hair conditioners, hair straighteners, hair sprays, shampoos, permanent waves, tonics, rinses, and dressings. They all have to follow the safety guidelines of ingredients regulated by a country or state's authorities.
Your business can develop, market, and sell hair care products, which has more procedure than stores that simply import, market, and sell. Creating your own hair care brand will require experience with hair needs, knowledge in chemistry, and safe facilities for production, testing, packaging.
If you have products developed by someone else and focus only on selling, the requirements for safety remain the same. But, for the purpose of this article, we will consider by default that you are heavily involved in the product making process.
It may sound like a lot of work, but hair products are a great niche to try. In data, the global personal care market is expected to reach $15.98 billion in 2020, so there is plenty of room for your new brand. You can surely find a fan base among all hair care enthusiasts, both women and men.
Before starting, let's see some of the pros and cons when you make hair products to sell.
The Pros and Cons of making hair products to sell
Pros
As said above, it is a growing market. The demand is getting higher for high quality hair care products.
You can sell your products in many different places, such as a salon, beauty store, supermarket, or through eCommerce and ship directly to the customers.
You can make and market products to a specific niche of customers. Long hair, short hair, bald, they all have needs.
With the rise of influencer marketing, a few successful stylists that vouch for your products can lead to huge brand's popularity and sales.
Most of all, you can have all the information you need right on the internet. Whether it is product development, testing before launch, or efficient marketing.
Cons
Despite the growing demand for hair care products, competition is fierce in the industry. But it is a sign of a healthy market.
Shelf space is hard to find in salons and large distributors can seem to dominate in these places.
Research, product development, and testing take time. Without a required budget, you may encounter trouble getting products ready for market.
You need to master hair care and ingredients to be successful. Even if all ingredients are organic, they still interact differently with hair and skin types.
Legality is a problem if you don't prepare yourself properly. Someone may get allergic reactions and decide to leave bad reviews or even sue your business.
How to make hair products to sell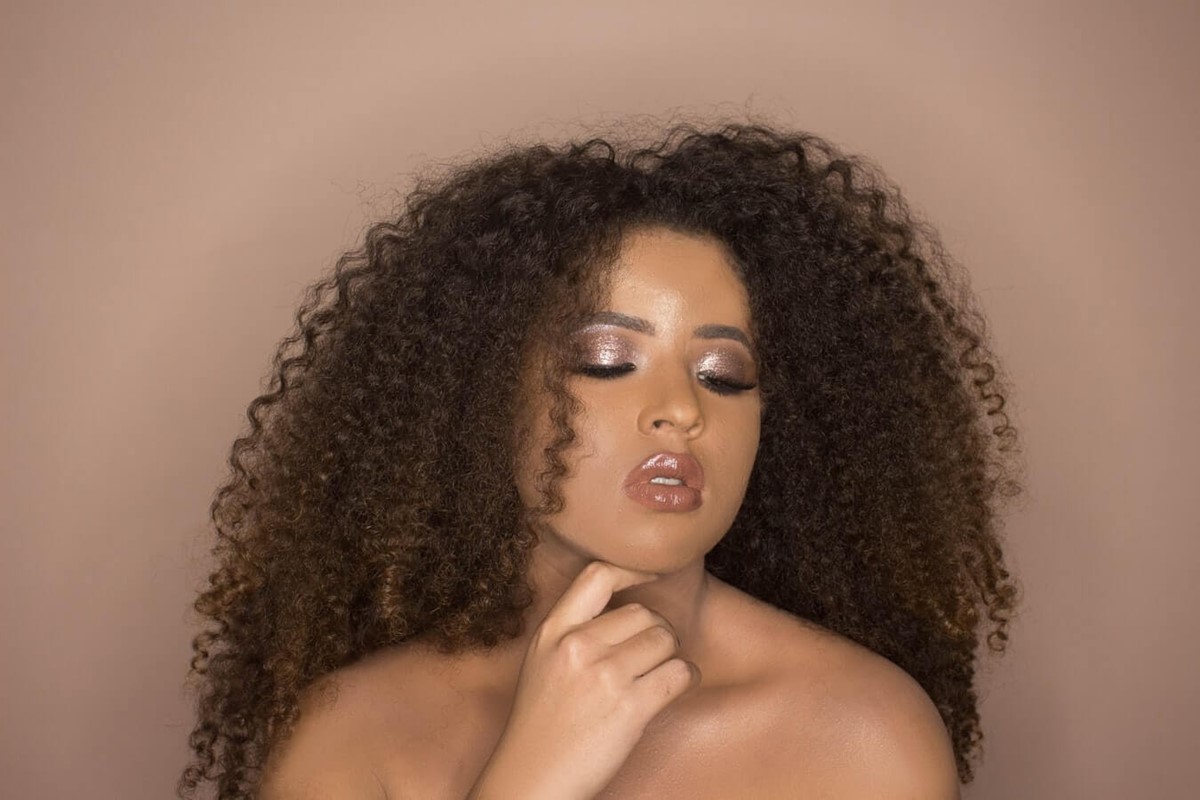 Now, let's see the 9 easy steps to make hair products and sell in 2021. Since you have all the time at home this year, who knows, maybe you can come up with some killer ideas for a new hair care product.
1. Research the market
Take a look around the market and identify which niche you want to target and how. This will be essential to your success so doing a considerable amount of research is necessary. You will need to look at all natural, organic, and chemical products to get an idea. I assume you are thinking about natural or organic products since they are easier to make.
With that, you can list down your favorite items and save some ideas for yourself. Educate yourself in the research phase as well, because you need to understand the industry, the competition, and the customers to make your products. Learn to know the difference between hair care lines that promote hair growth, rejuvenation, moisture, shining, sheen, and more.
Read more: Best product research tool for winning
2. Find a mentor if you can
With all that information to learn, it is great to have a mentor. This expert will let you know the ins and outs of your business. For hair products, you need someone that knows about the industry such as the latest trends or what customers demand. They won't give you all the answers, but they sure are helpful during the journey.
Your mentor should be who you trust and believes in your ability. It is like a friendship, but more professional. Not only that, you can connect with a variety of people in the industry through the mentor. With connections and networking, you can launch your product much more easily.
You can find a mentor through search, social media, groups, or simply ask around. Relationships won't fall down from a tree, you have to go looking for them actively.
3. Identify the target market
Your market will be the reason your product exists. So one thing you really need to know is your target customer. Take some questions to understand your target demographic, such as:
Would women or men prefer to use your products?
Are your products for people with curly hair, kinky hair, or both?
Will you target only people that enjoy hair care products, or people that know nothing about hair care?
Do they prefer natural or organic products?
How will you sell to them? Retail, Online, Spas, Wholesale, or Stores?
Most importantly, what are their pain points with hair care?
Once you figure out your target market, you will be able to decide what kind of hair care products that you want to make.
4. Product development
Now that you have a target demographic, you can think about what kind of products you would like to make. If you are making at home, natural or organic products will be the ideal choices. However, whatever you decide to make will be excellent. For chemicals option, you should look to find a wholesaler.
Your niche should be the center in the vision of your hair care line. To make things easier, you can ask yourself a few questions before start making:
What are the top products that you want to make?
Of these products, which one would you like to develop first?
What is your product's purpose?
How should the customer feel when they use your product?
What is your background story? What made you want to develop this product?
What ingredients will you use? Are they fit for the definition of natural, organic, or chemical?
What is your own definition of those terms?
What ingredients will you NOT put into your product?
Which preservative will you put in your product?
These questions should give you a vision of what your product needs. Most importantly, you understand why it is made in the first place. Because that is the most important thing about a hair care product, the customer's experience.
After that, you can think of other aspects, such as Container, Packaging, Storage, Labeling. You should also consider writing regulations or guidelines to prevent false usage of your products. And, of course, see how your budget is doing at this stage. Because we will spend some more in the next section.
5. Test and health check
This phase is extremely important before finishing your products. If you don't test, you won't know how people will react. Everyone reacts differently, so get ready for a lot of feedback. Think of how many people you want to test. Ideally, 20 individuals with different skins are good enough for self-made hair care products.
Note that when you promote your items, every information needs to be completely transparent. You need to follow the laws and have legal contracts with testers to make sure you are not sued if anything goes wrong.
6. Pricing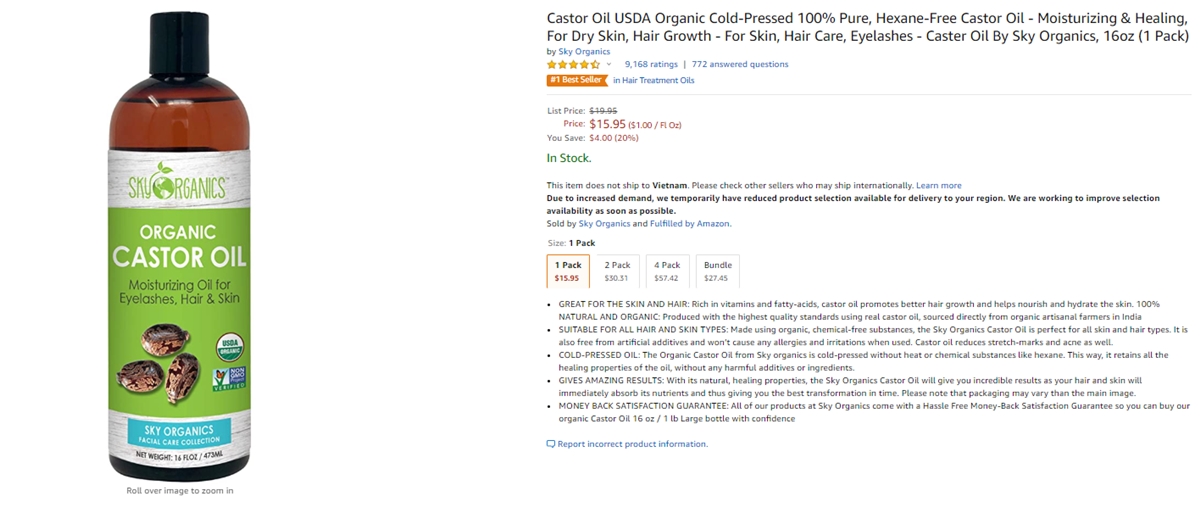 Pricing is essential for your hair products if you want to have a healthy profit margin. Look up what other products on the market are selling for. After the research, you should know whether they are doing well or not, and do their customers trust them. Your price will also be affected by your distributors.
That said, your product's price depends on the worth that you believe in. Bur try to be reasonable, think of how much your target customers can spend. It is important because once you have an audience base that trusts you, your price won't be much of a problem to your success.
7. Business setup
After you made up your mind about the product, a few business aspects need to be taken into consideration. The purpose of this is to create a successful foundation, system, and structure for your business. Some aspects can be listed as:
What is your business's name?
Have you checked to make sure there is no trademark on the business's name?
Do you want to trademark the name?
Have you obtained the domain name for your business?
Have you obtained the business name on social media channels: Facebook, Instagram, Twitter, Pinterest?
Have your bought product liability insurance?
Setting up a business to sell hair products can get tricky, so save some time to learn from others and take brand classes. This will pay back later with less mistakes during the journey if you do everything yourself.
8. Marketing
Another essential part of starting a hair care business is marketing. For the longevity of your brand, try to do marketing as properly as possible. Or you will risk losing audience and sales after all the hard work spent on creating the business.
Some marketing tools that a hair care product can use is social media marketing, influencer promotion, and in-store presentation. Take time to understand your brand's core values and showcase them on your desired channels.
For example, consider how influencers can represent your brand or reach specific niches. Many factors affect your brand marketing, so do your research and remember to test things out to find out what works best for your business. You can read more articles on our blog to learn, we cover everything from content marketing, advertising, to designing.
9. Legality
Last but not least, you need to take care of your business's legality. If you can, get a designated professional to consult all the legal requirements of a hair care business. An accountant or a business consultant can be really helpful for proper directions.
You don't need to hire full time employees, there are online platforms to hire part-time consultants or professionals such as Fiverr, Shopify Experts. With a little preparation, you can avoid the risk of being reprimanded, sued, or getting lawsuits. And those are all the necessary aspects to start making hair products and sell.
Tips to sell hair products
As you can see, the steps are pretty straightforward so you won't have any trouble following. Here are some more tips so you can take your hair care brand to the top.
Believe in the products you are going to sell: Making and selling your own products can sometimes have frustration, both from yourself and the outside market. But to be successful, you must be passionate about your brand. With passion and belief, you will have a sense of ease and keep making great products for the right consumers.
Don't be afraid to experiment: There is no overnight success, you probably have heard of this. It will take some failures and disappointments before getting it right, so keep testing your ingredients to find the perfect hair product that you want to make.
You can be a valuable marketing asset for your brand: You took the risk, you started from the bottom, you had the passion, and you are the story that can make people purchase the products. A personal brand is what people can connect with your brand and not big corporations' products, so take advantage of that.
Don't try to do everything: There are many things that need to be done in the starting phase, but not everything is necessary. Pay attention to what really matters with your hair brand and try to find help from many different sources.
Customers always stand in the centre: Everyone approaches hair care differently and your own opinion definitely affects your production, but what works for you should work for the target audience as well. Create your products for your target audience and what appeals to them.
Some successful products for inspiration
If you search for natural hair products on Google Trend, you would see the search volume of 26,000 and rising over years. This means people are more and more looking for natural care for their hairs. Which is why some of the following names succeed.
Girl+Hair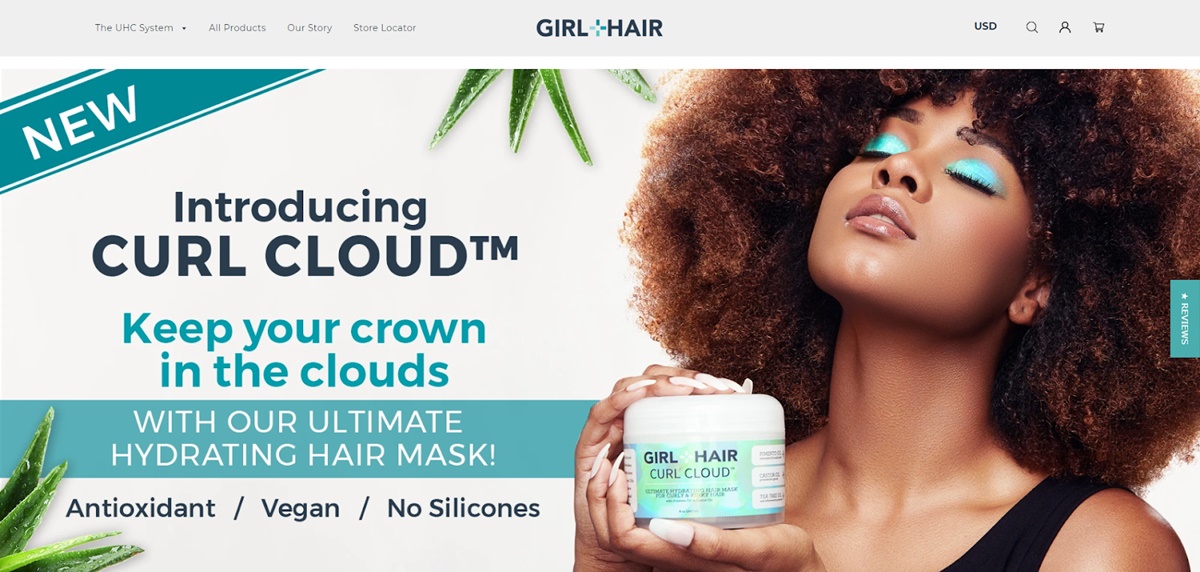 Launched in New York, Girl+Hair is an inspiring story started by Camille Verovic- who is both a physician and dermatology graduate. They focus on natural hair care products that help black women have strong hair with all the braids, curly, and stretch. It is a great story for people to make solutions for their own problems and make a product out of it.
Fave4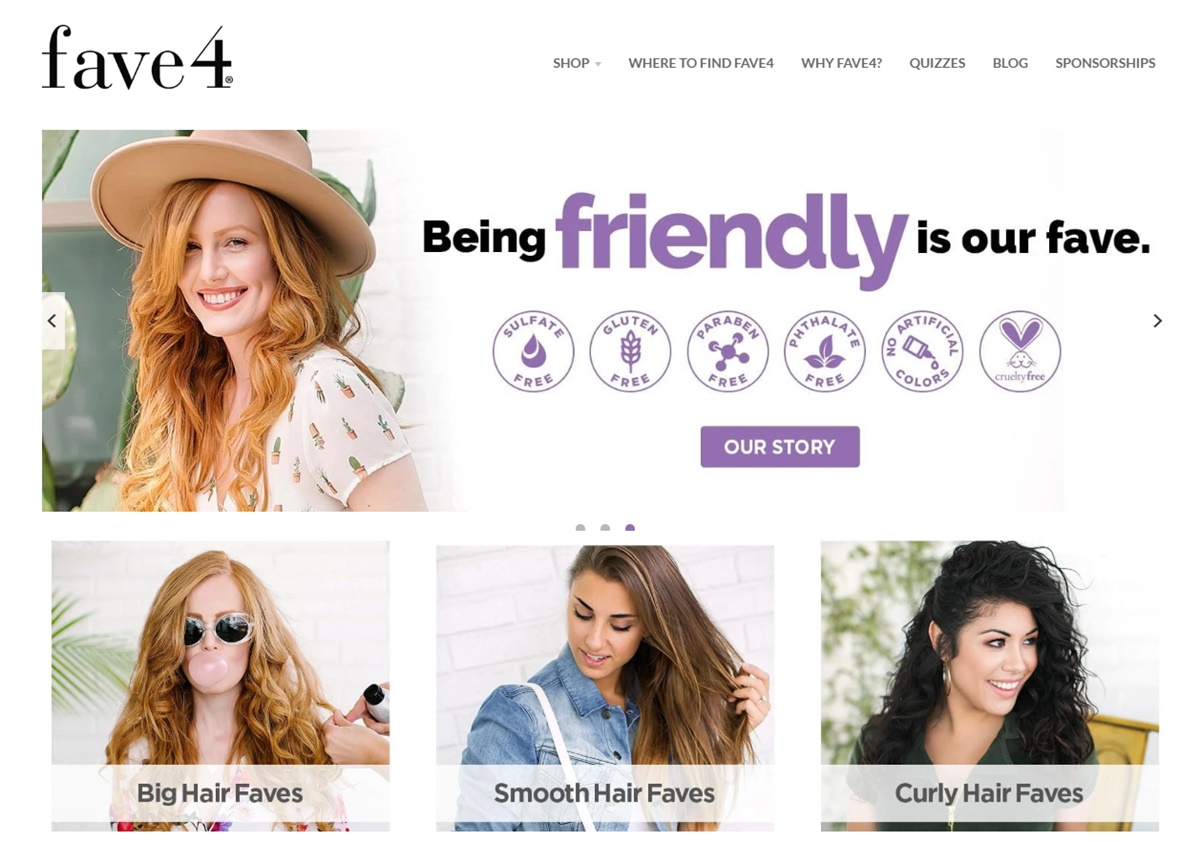 As a professional haircare brand. Fave4 not only provides high quality hair products, they also provide ways to interact directly with the hairdressers and customers. By connecting with online social audiences, they can provide a personal customer service touch and provide desired products more quickly. As moms, they had fun creating products at a customer-friendly price.
Mielle Organics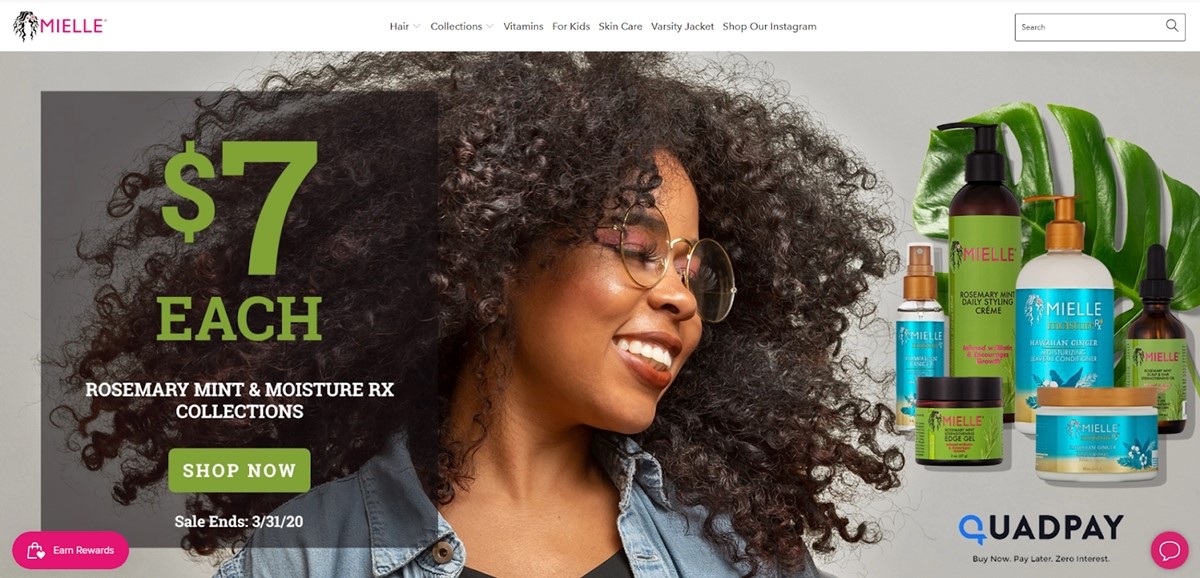 Mielle Organics is one of the fastest-growing natural hair care brands in the U.S. From the home garage, Mielle Rodriguez and her husband now have more than 100,000 retailers in more than 80+ countries. Although she was just a nurse, Mielle managed to network with key business partners and take off the business.
Final advice
Who would have known that your hair care business would be the beginning of a new era? That is what I would like to hear if you decide to make hair products and sell now. By focusing on the audience and having the right production approach, you can create a brand that truly resonates with people's hair problems.
That is all for the article, I hope it helped! If you have any questions, just let me know in the comments section below. And as always, best of luck on your business journey!
New Posts
Stay in the know
Get special offers on the latest news from AVADA.