How to do Google Maps Marketing? A Complete Guide in 2023
Google Maps is one of Google's free and convenient apps that help you navigate places easily and create the necessary customizations needed to remember your favorite destinations or to help locate the shortest route, The most convenient. Google Maps is one of the smart applications of the technology age and is gradually becoming popular in everyday life besides Google Drive, Google Photos, etc
In addition to its main use as the most popular and handy route finder today, Google Maps is also emerging as a useful marketing tool chosen by many brands and businesses to promote the its image. Google Maps Marketing is an array that is receiving a lot of attention in the online marketing community in general. Google Maps Marketing is expected to be a new approach to bring businesses closer to their potential customers by providing an address; the location is located on the Google Maps platform, thereby increasing the likelihood of display functionality on search engines.
In today's article, let's find out How to do Google Maps Marketing to improve Local SEO!
What is Google Maps Marketing?
Google Maps marketing (also known as Local SEO) is everything about optimizing your business's presence on Google Maps. The goal is simply that by ranking higher in search, companies have a chance chance to increase the visibility of their customers to their business significantly. The more you optimize your company's profile, the more chances your company will appear in the Google Maps search for your business type in your area.
Read more:
Why should you do Google Maps Marketing?
When users have demand for a product or service, they may want to find phone numbers or addresses of major brands they know or search for an overview of the product. When people search for this kind of information, SEO Google Maps helps search engines feed them through search engine results pages (SERPs).
A study of the influence of location-related information in the marketing industry conducted by Juris Digital found that 31.5% of searchers click on Google Map results returned. At the same time, the rest again will choose premium advertising and organic results. Of course, besides implementing Google Map SEO, you still need to perform regular SEO plans. Local SEO only gives potential customers more chances to find your company online when searching for a business, product, or service you have.
How to do Google Maps Marketing?
Achieving A rank (the highest position, also known as "Letter A," as Google calls it) is quickly becoming the number 1 target of local businesses, small tissue. According to recent research on location search behavior, nearly 60% of searches have purchase intentions for local businesses, and 78% of site searches have converted to foreign orders online. Also, as we all know, the trend of mobile search is exploding. Putting these factors together, businesses are starting to give Google Maps a preference.
In 2015, Google had a big revolution in changing the mechanism of displaying search results for business directories on Google Maps. Google now only displays 3 Google Maps contacts on the main page, also known as locations A, B, C. Before the 2015 update, Google used to display up to 7 results, corresponding to the position from AG. But when Google Maps decided to cut the number of results displayed from 7 to 3, rankings at positions A, B, C was more important than ever.
If you're in the top 3, you're getting a special spot on the main Google page for relevant local searches to your business. If you are in position D or below, a few more clicks will be required by the user to find you. Please note that wherever the results are, the results will only show 3 rankings, so consider these top 3 spots as your Number 1 goal to reach!
Although many businesses already use Google My Business, many simply register their business on a site and provide only the most concise or incomplete information. This, of course, results in much lower visibility of your business name and lower overall Google Maps ranking. So clearly the purpose of Local SEO by Google Maps is not effective. So what can you do to improve your Local SEO by using Google Maps? If you have already registered for listing on Google My Business but are still struggling to achieve higher positions, then you should check the following 3 things to get your business ranked higher on Google Maps.
Recommend:
Include your business category in the title of Google My Business page. Google will refer to these as modifiers. Be careful not to use too many of these modifiers, ie do not stuff words or key phrases into the title.

Use targeted keyword phrases in Google Maps business listing descriptions.

Make sure the main category is the one that is most relevant to your business. One way to choose the best category is to look at the businesses that currently have the highest ranking on Google Maps. For example, look for your target keyword phrase on Google, such as "Atlanta beer club" then look at the names that are currently "occupied" at positions A, B, and C, and identify what category they are applying to.
Moreover, a fairly important thing that not everyone knows when doing Google Maps Marketing is the language they use to describe the business - the Schema language.
Schema language is a structured protocol adopted by the giants like Google, Yahoo, and Bing to make it easier to identify certain datasets on web pages. You can imagine the Schema language as live data to help consolidate and clarify the important data sets available on the website. This direct data concept will appear a lot in the Local SEO array.
When first exposed to the Local SEO field, the live data here can be considered as NAP data (the data includes: business name, address, and phone number). There are also a variety of live datasets or other Schema in web pages that can be used depending on the type of business.
The schema consists of a set of groups; each group will be associated with a specific set of properties. And these groups will be divided according to a hierarchy. Called Schema language, but in fact, you can understand Schema is a vocabulary that makes it easier for search engines to read and understand. The current Schema vocabulary consists of 614 groups, with 902 attributes and 114 listed values.
The purpose of using Schema, or live data sets, is because it will significantly improve the website's reputation, thereby increasing competitiveness in the local market. Most local businesses do not know what a Schema is. In fact, up to now, there are not really many people who understand it very well. This means, if your website uses Schema to describe important live datasets, you will be among the few businesses with direct access to the data source. Your website will obviously have a stronger reputation in the market in this local area. And since Google will be looking at both: your business website and your Google My Business page to decide search rankings in terms of location, it's an important and sensible strategy.
Other Google Maps marketing and local SEO tips you need to know
Here are some tips you can apply to improve the effectiveness of Google Maps Marketing
1. Optimize brand image
One of the first things search engines will do is collect the logo of your business brand. This is also an important factor to be able to optimize SEO Local well. The following points should be kept in mind when optimizing a logo:
If you want to edit the image filename that contains the keywords you want to SEO, add the local keyword next to the service or product of the same brand name.
There must also be an ALT description for the brand logo, based on the following ALT layout: product / service keywords + brand + regional landmarks
Recommend: Google My Business Logo - A Complete Guide
2. Update contact information of the business on the website
Providing full contact information of the business including company name, phone number, address, etc will help customers understand clearly the services of the business, thus implementing SEO Local more effectively.
It's a good idea to use the phone number area code so that Google can accurately identify the geographical location of your business. If so, the website's ranking will be higher on regional search results.
In addition to the homepage, you should also put business information below the subpages, helping Google appreciate your website.
3. Sign up to use Google Business for the website
Creating a Google My Business account is an extremely important factor. This is considered a solution that helps to practice Google Maps Marketing most effectively. Through Google Business, Google will quickly authenticate your business information and target better users.
When doing Google Business, keep in mind the following:
Provide exact opening/closing information
Respond to every customer review on Google, whether it's good or bad.
Add more business photos and products on Google Business to increase customer awareness.
Learn more: How to add your Business to Google Maps the Right Way
4. Installing Google Maps on the website makes it easier for users to find you
In addition to providing business information, you should install Google Maps for your website so that users know exactly where the location is. This will help improve SEO Local value for users and Google as well.
5. Insert keywords in title, description and link address
Just like regular SEO, SEO Local will be effective when your website contains keywords that cover everywhere from title to description. Even if the URL bar contains keywords, the better it is to give searchers and Google a better understanding of what products or services your business is offering.
6. Register business information on many social networking sites (Youtube, Twitter, LinkedIn, Printest, Facebook, etc)
Google has always appreciated businesses that are active on social networking sites. Grasp this, register on all social networking platforms, or invest in building a community of your own on these platforms.
7. Build links to your website from many other sites
For SEO Local to be successful must have many good backlinks to lead to your main website. Before doing this, it is advisable to filter which websites are in the same locality as you for the best SEO performance.
8. Build a website compatible with all devices
Today, smartphones, tablets, etc become important devices for everyone. They will spend more fashion looking for products and services here. Make sure your website is highly compatible with all mobile devices so that when users search for local keywords, it will be easier to access your website.
9. Respond to all customer reviews
Google allows all users to rate a certain business through its review tool. In order for Google to see your positive in SEO Local, please respond to all these reviews.
10. Write business PR articles on many neighboring websites and newspapers
As long as the business brand appears on a website with a topic related to the product or service you are doing business or on local newspapers will be highly appreciated by Google.
At this point, your website will quickly appear in the first position on Google.
11. Provide business information with Schema to Google
Schema, also known as "Structured Data Markup", is a way to promote more active SEO Local. Because they are capable of providing your business information to Google in the easiest way to understand.
12. Invest in quality blogging
A blog with many good, attractive, and "quality" articles containing many local keywords and links to your main website will make SEO Local easier than ever.
How to measure the success of your Google Maps Marketing optimization?
Once you've done all of the above, now is the time to get your results. However, during that process you must ensure that you always keep track of the results you achieve after certain stages. There are a few things you can do to make sure you have enough information to track, tune, improve, and track your success with Google Maps at a glance. That is Google Business Insights.
Google Business Insights is the built-in analytics dashboard on your Google My Business profile that gives you insights on things like:
Queries that are used to find your business
How customers find your business
Where customers view your business on Google
Customer action
Ask for directions
Phone call
Photo views
Number of photos
Through the data and information provided on Google Business Insights, you can check how the results are obtained after you apply improvements on Google Maps. From there, you can take suitable measures to adjust accordingly.
Related posts:
Summary
Google Maps Marketing is the best way to save time and effort so that your businesses can PR services to users through separate zoning with each customer. If you find out, today's consumers, when searching for a service or product, include the local name for the purpose of finding the address that suits their needs. Hopefully, the above article has partly helped you new to SEO or are learning how to understand SEO a little better about How to do Google Maps Marketing?.
New Posts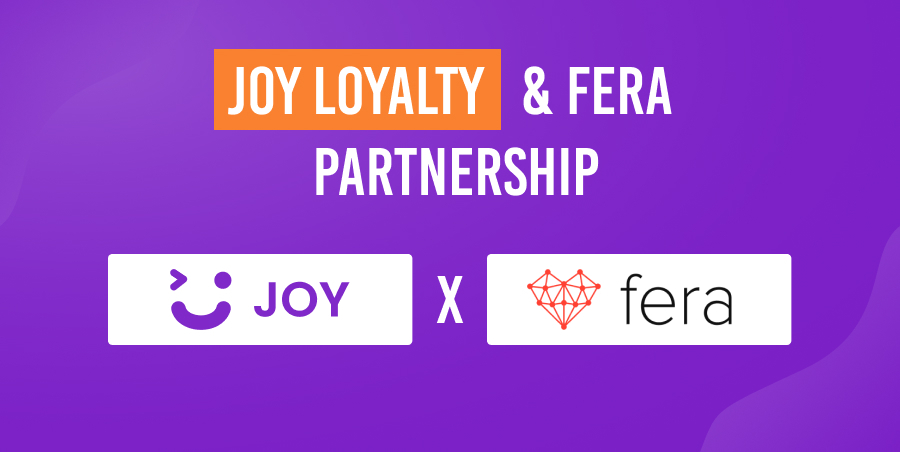 Subscribe
Stay in the know
Get special offers on the latest news from AVADA.
40k
subscribers has been joined!
Earn $10 in reward now!