How to Become a Google Trusted Store? Guide in 2023
In our digital world, trust and credibility are everything in businesses. Although most eCommerce sites are secure and legitimate, however, we can not avoid a small number of companies that cause fraudulent practices, which made online customers much more watchful. As a result, building trust in customers is so crucial, which can actually enable you to win over your competitors.
One of the best ways to grab this chance is to utilize Google Trusted Store - a program that is concerned by 95% of shoppers before they decide to buy a product. As a matter of fact, customers are known to trust customers rather than they do brands. Also, they are always looking for ways to find credibility in the online world because there are too much fraud, too many insecure websites that try to scam them out of their money.
Hence, becoming a Google Trusted Store means that you are halfway there to achieve your potential growth. This is why I wrote this How to Become a Google Trusted Store? Guide To Provide Full Credibility article today for you to follow and get all the needed information to start your plan!
What is Google Merchant Center?
Google Merchant Center is the place that Google creates for you to upload product data. On the whole, your products should be uploaded here, then they will show up on Google Shopping and Google's eCommerce properties. Basically, all the products, information about eCommerce store that you find on the Google Shopping search were uploaded via the Google Merchant Center. In addition to that, you will be able to keep each product listing in Google Merchant Center, these products will be seen by users in Google Shopping search results.
The main goal of the Google Merchant Center is to enable businesses to upload and maintain product information, including photos and pricing, to be displayed in relevant Google Shopping searches. Other Google services are also integrated with this Google Merchant Center service, such as Google My Business, to enable powerful oversight and control of Google-based marketing and eCommerce.
Read more:
Google Trusted store: Definition and Benefits
Google Trusted store Definition
Like Google Customer Ratings, Google Trusted Stores entitle merchants the ability to collect reviews for Seller Ratings. Then, qualified merchants could display the Trusted Stores badge on their sites and offer customers up to $1,000 in purchase protection backed by Google. Some of the notable criteria include:
Your terms of service, privacy policy, and return and shipping policy are all transparent and easily accessible.
You offer site security through https:// pages when sending financial and customer information.
Less than 10 percent of orders get back-ordered or pre-ordered.
You don't cancel more than 2.5 percent of your orders.
90 percent of orders are shipped on time, and at least 50 percent of orders are trackable.
99 percent of customer service queries get a response within 2 working days.
In 2017, Google began to develop the Google Customer Reviews program with an entirely new direction to replace Google Trusted store. The main difference involved replacing the previous "consumer protection" feature and focusing more on quality, direct feedback from customers. Google has announced: "We've made this change to help us better focus our support on getting you quality reviews and seller ratings, the two major keys to driving more traffic to your site."
Nowadays, when you finished setting up Google Customer Reviews, this means your customers can know that you have completed the initial process and are able to accept legitimate reviews so that you can gain the long-term success. On the whole, just keep in mind that even the name was changed, Google still refers to a part of this program - Google Trusted Stores, due to the primary arrangement we'll now be mentioning this service more frequently as Google Customer Reviews.
What can we benefit from this service?
Basically, this service was created by Google for running a test on your store to make sure that your shopping experience is within its standards. There are many benefits that you can get when you take this process seriously.
First thing first, customers trust customers. So, when customers know that other customers like you, it is like a social proof for your store because a store with Google Customer Reviews cannot display paid reviews without finishing the sign-up process with Google, then leading to verified reviews. So, this is not a badge that you can create yourself and add to your site to polish your stores' name. It's about consumers who have given their honest feedback to help other new and pre-existing customers know about your stores before making purchases—and in turn, developing a sense of trust for your store.
Secondly, you will be able to boost traffic to your site based on your reviews. The seller ratings are a huge part of getting more customers through Google. As the Google Network has tools like Google AdWords and Google Shopping, which enable you to include them in the ratings on your ads and shopping posts. When you reveal your ratings with search results, the more likely that you will get more clicks as well as the fact that you will be able to rank higher in Google's search engine, and your click rate increases.
Thirdly, this program will creat purchase protection for your customers, which is possibly the most important aspect for shoppers. Consumers don't trust companies with their private information, meanwhile, all certified shops can give away free purchase protection for a certain amount of money if they are opt-in during the checkout process.
Last but not least, when you keep conducting great business, then your store will be more likely to rise above the crowd. When you can showcase your badge, as well as a rating score of 1-5 stars, then your great customer experience can increase business and new business. After all, customers will not be as hesitant to purchase when they can see how well you have run your business in the past.
How to become a Google trusted store?
If you can find a Google Customer Reviews badge on your website or in your ads, so don't worry. Here are some fundamental steps that you can take get your badge and become a Google trusted store:
Step 1: Sign Up or Select a Program on Google Merchant Center
For starters, you need to open up the Google Merchant Center by simply logging into your account if you have already had it and get the ball rolling right away. Otherwise, you will need to sign up and get one. It should take you a few minutes for this.
When you have already had an account, you can look at the dashboard to familiarize yourself with some available tools in order to make the most of Google. When you see the three dots in the upper right-hand corner of the screen, just click on that button to reveal a drop-down menu, then choose the Merchant Center Programs button.
Step 2: Select Customer Reviews
There are some other available programs on Google Merchant Center, for example, Shopping ads, Product reviews, Dynamic remarketing, and so on, which are all useful. For the tutorial, you will need to click the Enable button under the Customer Reviews one.
Step 3: Read and Agree
There will be the Customer Reviews program agreement shown up before you move on, here is the time to read through it because there is quite a bit of useful information. After you have done, just simply choose the I have read and agreed to the document option, and click on Save and Continue.
Step 4: Paste a Survey on your site
Now, there will be a bit of code sent to you to insert on your website. You will be guided by Google to get through that process, but the code is for showing a survey reminder to customers who might want to give their feedback. Remember this feedback is accumulated and it will be used to see in case you are qualified for the program.
Step 5: Show Your Badge
Years ago, the evaluation process has taken around 60-90 days, but that seems to change depending on the merchant. Regardless, you will eventually receive an email that informs you whether or not you've been accepted. If you have been accepted, then Google will offer a Google Customer Reviews badge for you to embed on your website.
What are Google customer review guidelines?
Google Customer Reviews guidelines will be about the availability of Google Customer Reviews, its eligibility guidelines, and its program policies.
Availability
The list of countries below is where Google Customer Reviews is available: Algeria, Argentina, Australia, Austria, Bahamas, Bahrain, Belgium, Belize, Bhutan, Brazil, Burkina Faso, Cameroon, Canada, Chad, Chile, China, Colombia, Costa Rica, Cote d'Ivoire, Czechia, Denmark, Dominican Republic, Ecuador, Egypt, El Salvador, Fiji, France, Gabon, Germany, Guatemala, Guyana, Honduras, Hong Kong, India, Indonesia, Ireland, Israel, Italy, Jamaica, Japan, Jordan, Kuwait, Libya, Liechtenstein, Luxembourg, Malaysia, Maldives, Mali, Mexico, Morocco, Namibia, the Netherlands, New Zealand, Nicaragua, Norway, Oman, Panama, Papua New Guinea, Paraguay, the Philippines, Poland, Portugal, Puerto Rico, Qatar, Russia, Saudi Arabia, Singapore, South Africa, South Korea, Spain, State of Palestine, Sweden, Switzerland, Taiwan, Thailand, Timor-Leste, Tunisia, Turkey, Ukraine, the United Arab Emirates, the United Kingdom, the United States, Uruguay, Venezuela, Vietnam
Basic eligibility requirements
In order to utilize Google Customer Reviews, your checkout flow must have a separate order confirmation page, also it has to meet the following technical requirements:
Your platform must enable you to insert JavaScript code to all of your site's web pages.
While you are checking out, some eCommerce platforms redirect customers away from the store's domain and to their own third-party domain, like Shopify or CoreCommerce for example. When you use these platforms, your customers must be directed back to an order confirmation page on your store's domain after they've completed the checkout process.
You need to encrypt the site's order confirmation page.
Note: For being accepted in participation in Google Customer Reviews, you need to consent to the program agreement for your country. The program agreement will be shown when you sign up.
Additional requirements for gathering product reviews
Gathering product reviews through Google Customer Reviews is an optional feature. There are some additional technical requirements for collecting product reviews and joining in the Product Rating program via Google Customer Reviews:

You must have a few lines of JavaScript code to your site's order confirmation page to offer Google with GTIN data from customers who choose to receive the Google Customer Reviews survey.
You must supply Google with valid GTINs for all orders in which GTIN data is available.
Policies
Google Customer Reviews policies will offer guidance for program participants that assist protect users and maintain the integrity of your brand and Google's brand. You can review the Google Customer Reviews policies to make sure you understand the program expectations.
How to meet Google's Service standards?
Meet Google's Service standards
Your business must meet some strict rules before you will be awarded the golden check mark, and these include proof that you offer swift, reliable shipping, meet minimum monthly order totals and give a consistently remarkable user experience on your website. That is where most companies need help, so you might search for an external partner to assist you in meeting the technical requirements of configuring your site for Google Trusted Store certification and managing your ongoing operations to make sure that you remain compliant.
Basic requirements of Google Certification
The basic requirements for earning a Google Certification are very simple, when you just basically need to have a Gmail account, an SSL security certificate, and a business that's based in the United States, United Kingdom, France, Germany, Australia or Japan. Other requirements include:
The API software-layer access
200-order figure monthly and 600 orders in quantity during the 90-day assessment period.
A support team that responds to complaints no more than one day.
The capability of offering accurate shipping dates except for back ordered products.
Encrypted checkout pages.
No restricted products sold on the site such as firearms, drugs, gambling services, pornography, escort services, and products made from endangered species.
There is no separate website that can host Shopping cart pages.
No items that fall outside of Google's Merchant Guidelines page
At least 90 percent of orders that ship within estimated shipping dates, which are limited to 14 days
Technical requirements
In terms of technical requirements, Google's Service imposes a 90-day monitoring period where it is essential to share business information with the company via your eCommerce software. That is one of the most common reasons for delays in qualifying for certification. Your site may need maa large development work to maintain a smooth integration and that the two snippets of code work on the major browsers. Basically, the code includes customer service performance and the Order Confirmation Module Code that refers to the shipping speed.
Final thoughts
Overall, I guess that you can see walking through this process is quite easy, but turning your shopping process into a fluid one is the tough part. When you utilize Google Customer Reviews, it can bring you an opportunity to learn, grow, and build your business. Your business will gain more insights from customers as well as chances for you to learn how your customers feel about your business.
Now that you understand how it works and how to become a Google trusted store you can start by signing in to your account and following our directions. I hope this How To Become A Google Trusted Store? 5 Simple Steps To Provide Full Credibility article today can help you a lot for your business. If there is still something on your mind, just feel free to leave comments below. We are there to help!
New Posts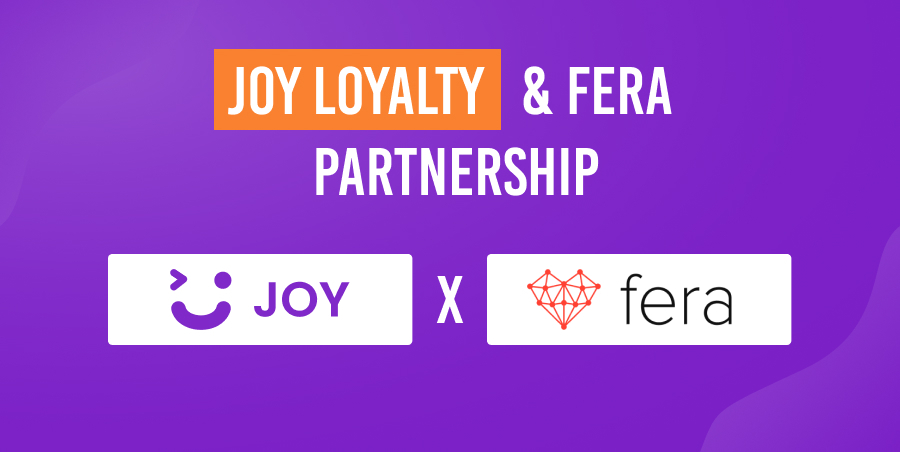 Subscribe
Stay in the know
Get special offers on the latest news from AVADA.
40k
subscribers has been joined!
Earn $10 in reward now!