31+ Must-have eCommerce tools for Online Stores to 5x Growth Rate
Do you know the first thing people are going to do after the quarantine? That's right, buying the hell out of all the money they couldn't spend when locked at home. And that is when your eCommerce business comes in to gain all the profit. But you do have competition, about millions of them. This means you should use some kind of eCommerce tools to maximize your company's potential and growth rate.
You would be surprised to see how many tools are available on the market. As an app developer myself, I know that well. These eCommerce tools can help you streamline the work process of a wide range of tasks, from store building to marketing and management. In this article, I'm going to give you tools in the following categories:
Online store building tools
Marketing tools
Business management tools:
Research tools
Customer service & loyalty tools
Analytic tools
Have a look at these 31 eCommerce tools and see how you can use them for your online store to 5x the growth rate.
What is an eCommerce tool?
But first, let's understand what an eCommerce tool is. They are online tools that provide additional functionalities to enhance an eCommerce website. You can find them made by companies, agencies, or single developers. eCommerce tools are often available on sale platforms, tools markets, and developer's websites.
There are many usages for eCommerce tools, such as accounting automation, abandoned cart recovery, ERP system integration, product management, and customer data collection. E-businesses who want to improve a specific area of their website can turn to these online tools and make their processes more productive and efficient.
To be considered an eCommerce tool, a product must:
Enhance and/or improve existing eCommerce functionalities
Integrate with an eCommerce platform
In conclusion: eCommerce tools are online apps that are integrated with a platform to smooth and enhance operations, conversion, and communication strategies of existing online stores.
Why does online stores need eCommerce tools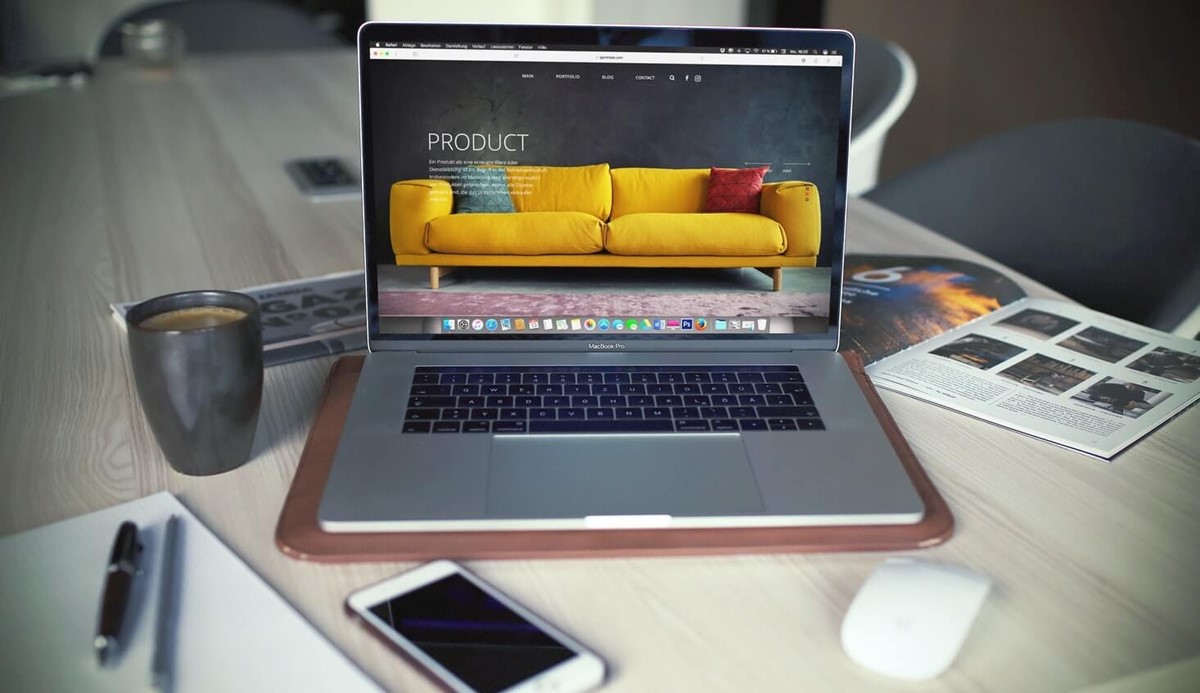 With the advancement of technology, online eCommerce tools keep getting better and better. Combined with a smart business strategy, these tools can increase customer conversion, improve marketing tactics, keep up with growing demand, leverage loyal customers, and scale company size.
The sheer number of eCommerce tools available is a positive point too. You can test and replace until you find the suitable ones for your needs. Many are free, and most paid tools have different pricing plans with free trial so you don't lose your money easily. With that said, if you jump in an ocean of tools without consideration, it can cost a lot of money.
To choose an eCommerce tool for your business, keep in mind the budget and technical skills that you have. Additionally, you should see if factors like SEO, on-site search, mobile friendliness, and scalability would be affected or enhanced, because they affect how users find your site.
Well, don't worry, because the developers of the following tools certainly know what they are doing. All of the upcoming eCommerce tools are robust, efficient, and useful for a specific area of your e-business. Let's see what they are.
Must-have eCommerce tools for online stores
Knowing which tools can help saving time and hassle is not an easy task, because every product matches a different type of store and person. The list below consists of the website tools that I'm confident the most that will help you grow your online store. If you want more suggestions, feel free to contact me in the comments section.
Online store building tools
Before you start finding some advanced tools for enhancement, you need an eCommerce site first. If you haven't, these are some easy-to-use tools that can help setting up a store quickly.
1. Shopify - Best online store maker platform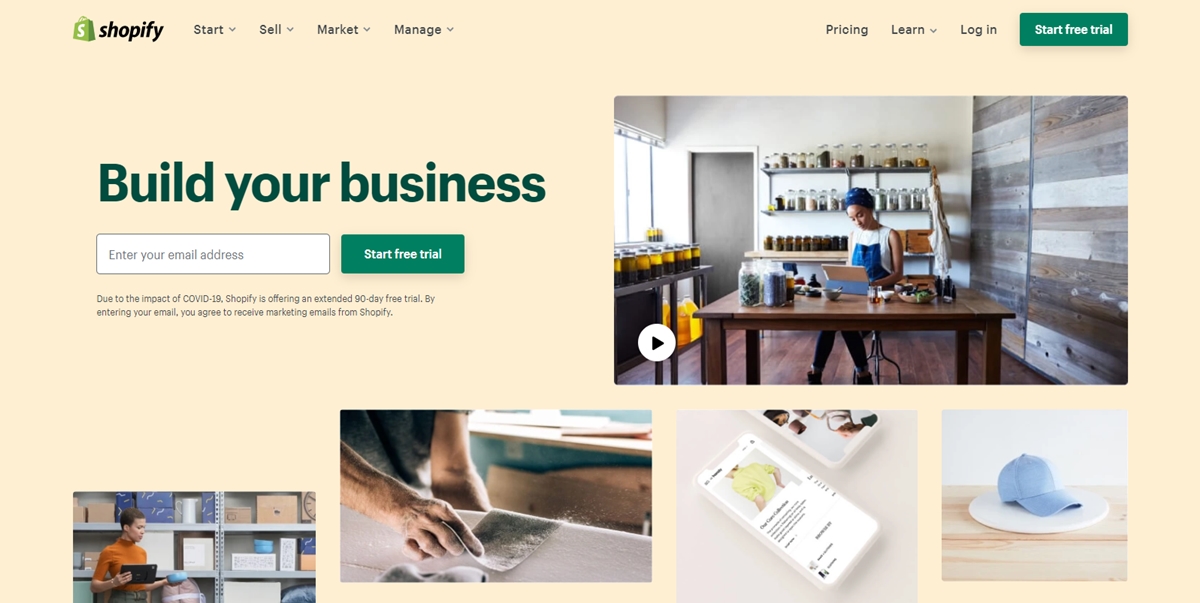 One of the most popular eCommerce tools out there, Shopify has gained over a million active users and 500k online businesses thanks to being an user-friendly platform. For any entrepreneur that is not tech savvy, they can make an eCommerce website in less than thirty minutes with a simple drag and drop method and tons of ready to use templates.
Shopify provides a fully-hosted package that takes care of both front-end and back-end for your site with backups and regular updates. You can install third party payment gateways with ease, just like many apps available on the app store. The platform used to be considered weak in on-site SEO, but now you can integrate Wordpress to maximize your blogging capabilities.
Shopify Pricing: Shopify basic plan starts at $39 per month and costs the most at $399 per month. If you already have a site, there is a Shopify Lite plan with just $9 per month. For starters, a basic plan is more than enough to create and run an online business.
2. BigCommerce - Ready to go eCommerce platform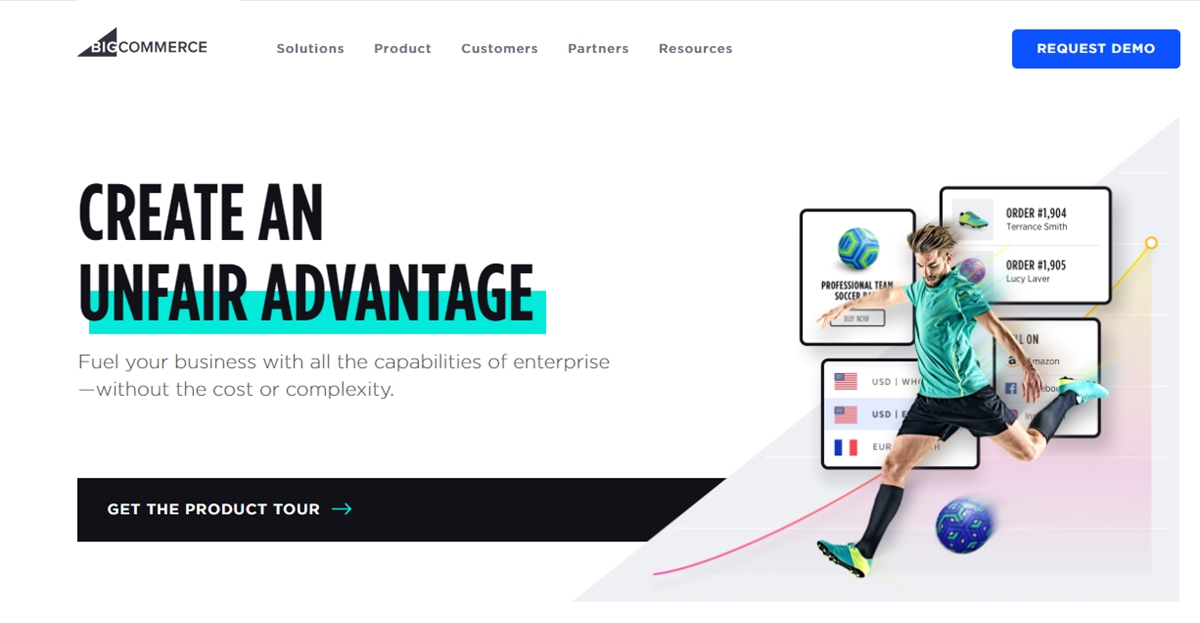 BigCommerce is quite a competitor to Shopify with quite similar features: drag-and-drop web builder, fully hosted site, mobile-friendly design, and a long list of integration. The platform also has great customer support that you can contact 24/7. Compared to Shopify, BigCommerce approaches B2B more with exclusive features like bulk pricing or advanced search.
Pricing: The downside of BigCommerce is this, they are a bit more expensive than Shopify. Starting at $29.95 per month, the fee can go up to $299.95 per month. All packages are based on specific requirements and have a 15-day free trial.
3. WooCommerce - Wide-known eCommerce platform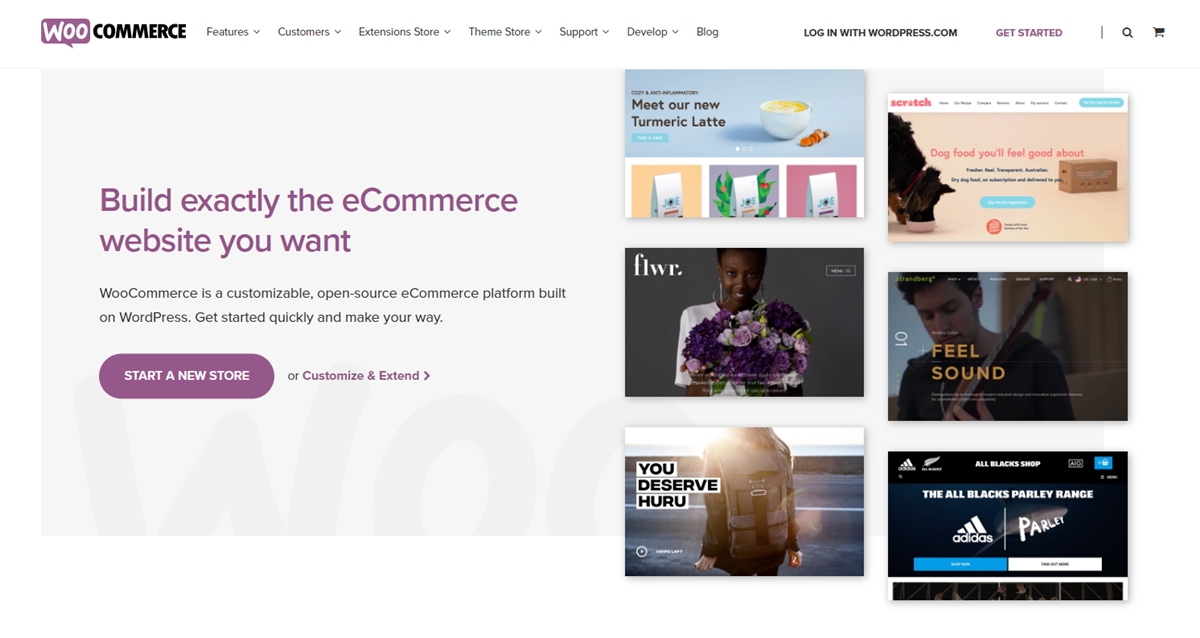 For Wordpress users, building an eCommerce website is really easy with WooCommerce. It is used by almost three million websites all over the world. The platform is a bit difficult to scale and set up (you will need to know some coding), but it makes an excellent customer experience.
WooCommerce is free to use and integrated, but certain features will require payment if you want to upgrade your store. For hosting, you will have to find other companies too for a Wordpress site. The small fees adding up can be enormous, so pay attention to all your cost.
Read more: Shopify vs WooCommerce Dropshipping compare
Pricing: Free
4. SquareSpace - Artistic platform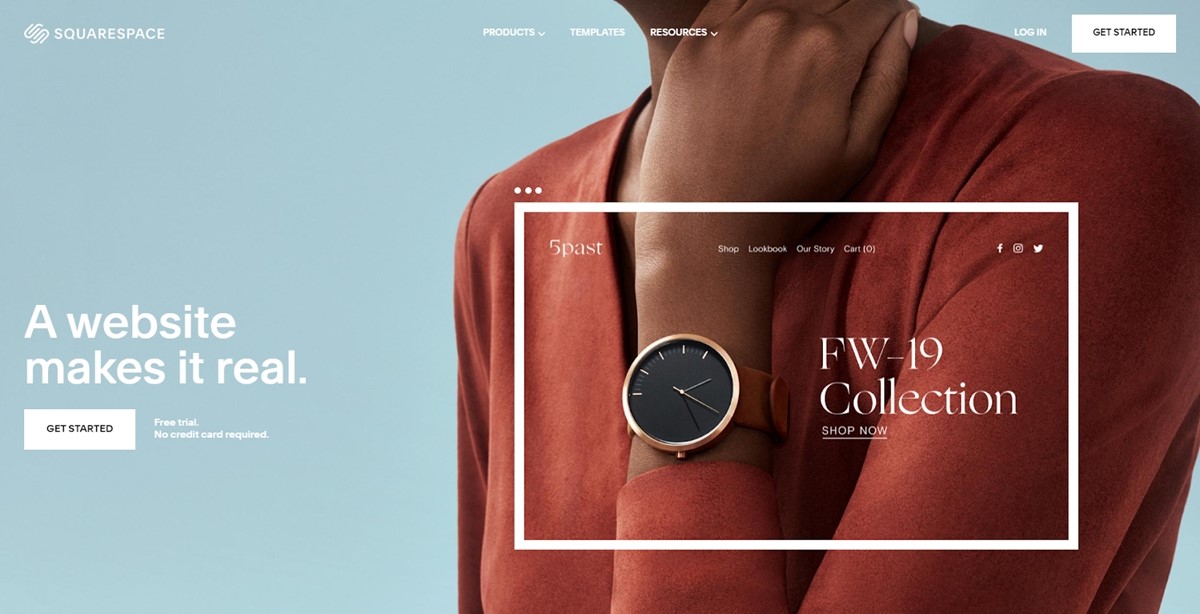 If you are an artist, musician, photographer, designer, blogger and want to show your one-of-a-kind characteristic, then SquareSpace can help. Their templates are beautiful and suitable for all screens with top-notch usage of colors. The platform is slowly gaining popularity among eCommerce, but its current lack of eCommerce features such as product management, domain register, can turn some people down.
Pricing: Starting at $16 per month and getting to $46 per month for the most costly price, Squarespace is a good choice for starting out, but scaling can be a bit hard.
Read more: Shopify vs Squarespace: Which One Is The Best?
5. Magento - Secure eCommerce platform

Magento is a self-hosted website builder with good technology to create a unique eCommerce experience. It lets you build an online store, manage shopping orders, and access detailed analytics to optimize your business. There are two versions which are Magento Open Source (Free and supported by a large community) and Magento Commerce (cloud-hosting platform with membership fees).
You will need to know about website development to use Magento, PHP language to be exact. And even for the free version, you still need to pay for hosting and more applications if you want to upgrade the store. However, Magento is known to be secured and safe for customer information.
Pricing: The open source version is free, but the paid versions are quite high. The Enterprise edition even reached about $15,550 cost per year. Extensions can be costly too, starting from $0 to $500. If you want to find affordable Magento extensions, visit Mageplaza.
Read more: Magento vs Shopify
Ecommerce Marketing tools:
After we've created a website, let's meet the soul of a business - marketing. If you have great products and service but don't know how to convince your prospects about the greatness of them, you are bound to fail. That is where you need marketing to show that your brand is what customers are looking for, and marketing tools help you do it better.
You need apps to minimize time spent on tasks, track campaign performance, create content, and build a relationship with customers. The apps below not only do that well, but they also are cost-effective.
6. Google Adwords - Google Advertising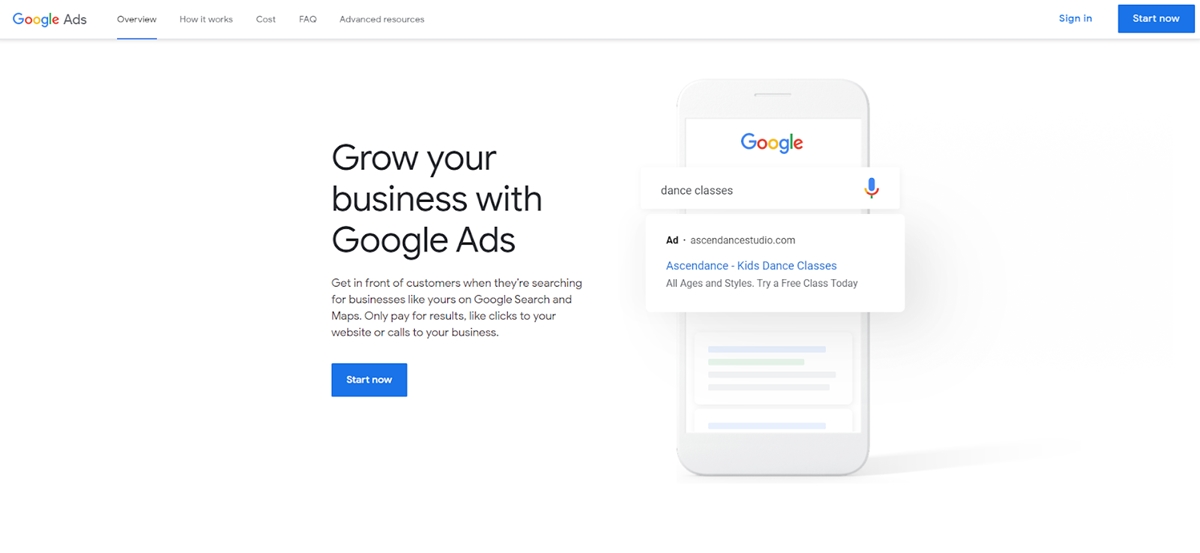 While you will need some time to optimize your site's SEO and get it a higher place on search results, you can use Google AdWords to increase traffic and gain product exposure right away with Google Adwords. Using the tool to target specific audiences based on keywords and locations, you can drive more customers.
Google Adwords is free to use, you only pay for actual results such as the number of clicks, reach, or conversion rate. When users search with keywords, they already have a demand, you just need to satisfy it with your products.
Pricing: Free, Pay per result.
7. Facebook Ads - Facebook and Instagram Advertising

Social media is a must if you want to promote your brand nowadays, so you can use Facebook Ads to connect with new customers and drive traffic to your eCommerce website. Facebook Ads is a great option because you can target specific users on two most well-known social platforms - Facebook and Instagram.
You can get incredibly specific when targeting type of users, based on ages, hobbies, and similar pages. The pricing model is similar to Google Adwords, you pay for real results such as reach, reactions, link clicks, and page likes. The cost is relatively low for a good result, especially with small businesses.
Pricing: Free, Pay per result.
8. MailChimps - Send emails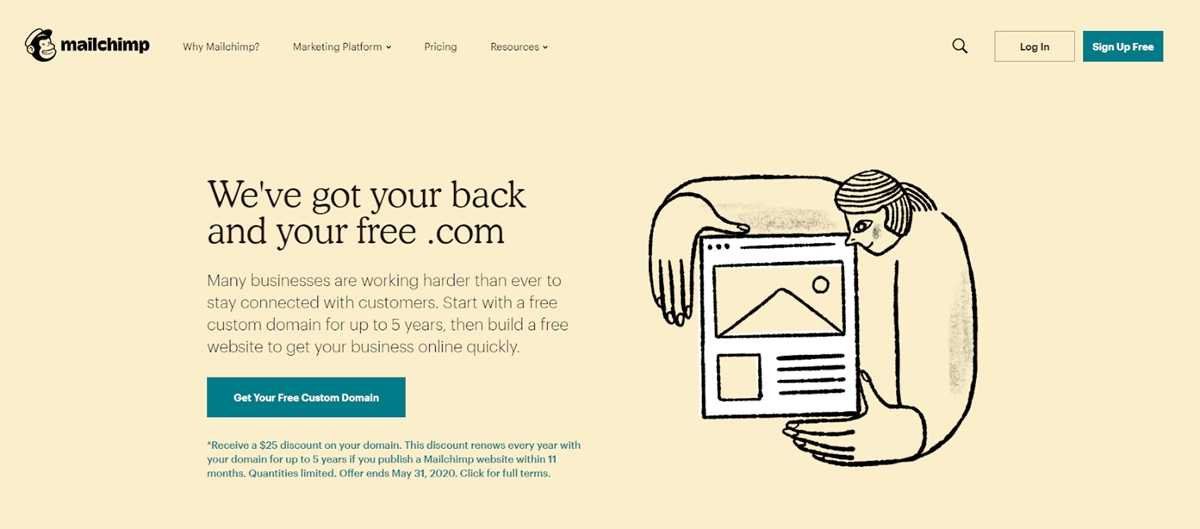 Email still remains one of the most effective marketing channels for eCommerce so you definitely should not overlook it. Mailchimp was originally an email marketing service, but now even has more automation tools for database, customer engagement, and landing page building.
The tool is packed with beautiful email templates that just require drag and drop, then you can send based on preferred segmentation. It is a go-to solution for email marketing and new businesses can benefit from the no-cost entry, while bigger businesses have more robust plans.
Pricing: Free, Essentials ($9.99/month), Standard ($14.99/month), Premium ($299/month)
9. Buffer - Content management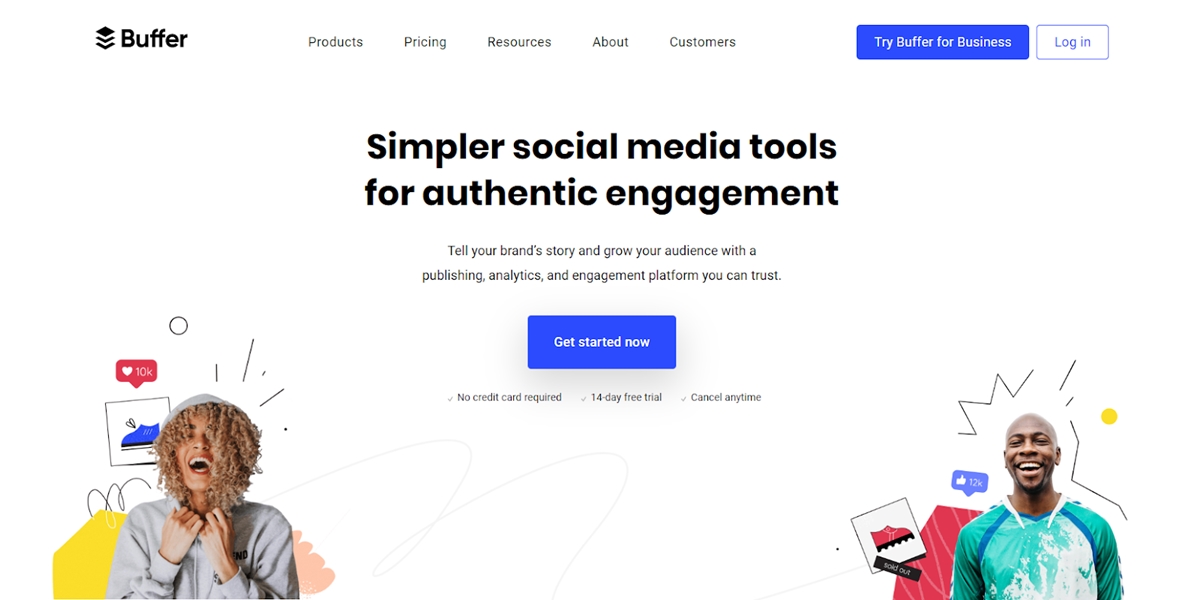 When producing content for your business, it can be hard to manage the posts on all social media channels at once. Buffer can help you schedule posts on Facebook, Twitter, Instagram, Pinterest, and more on a single dashboard. You can work with your team on it and see your social performance over time.
The tool has been around for 10 years with over 75,000 customers, so you can be sure that your channels are well managed. Up to 25 social accounts and 2,000 scheduled posts can be managed on the platform at ease.
Pricing: Pro ($15/month), Premium($65/month), Business ($99/month), Annual billing saves 20%
10. Proofo by AVADA - Social proof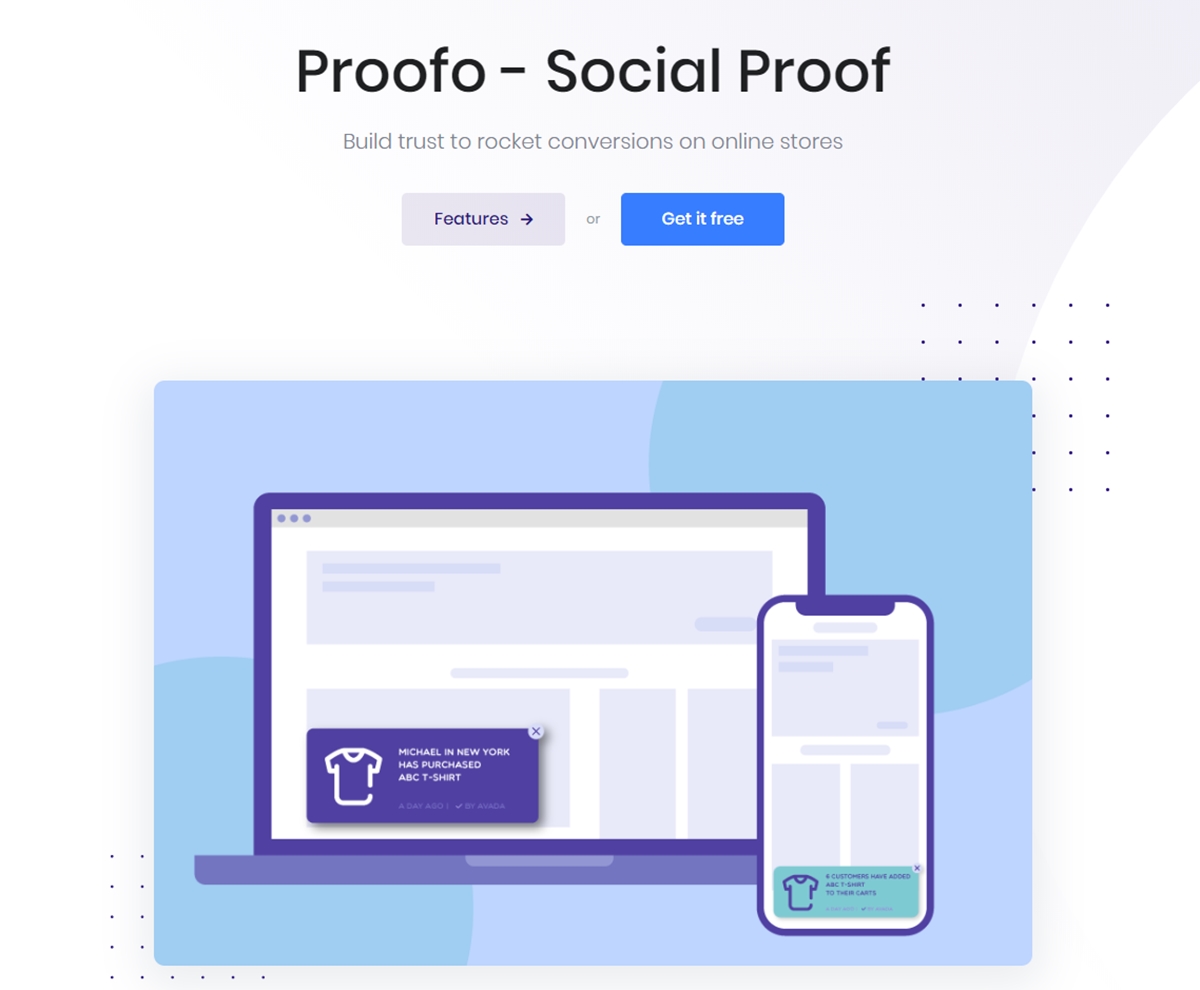 Social proof plays an important role in convincing potential customers that your store is trustworthy to purchase. You can do this by letting people review your products, give testimonials, show the number of buyers, and we have another powerful eCommerce tool – Proofo by AVADA.
When installed, you can display notifications to show visitors if someone has purchased from your site. Throughout the funnel, these little notifications can drive prospects to make action and buy faster. Our interface is simple to use, customizable, and effective.
Pricing: One more reason to try Proofo out, it is FREE!
11. BuzzSumo - Topic research

To generate ideas for content marketing and identify suitable influencers, BuzzSumo is very handy. You can search for certain topics and see the most popular articles or people belonging to the topics. You also get access to social media followers who are interested in similar topics.
Pricing: Starting at $99/month and up to over $499/month for the Enterprise plan
12. OSI Affiliate - Affiliate marketing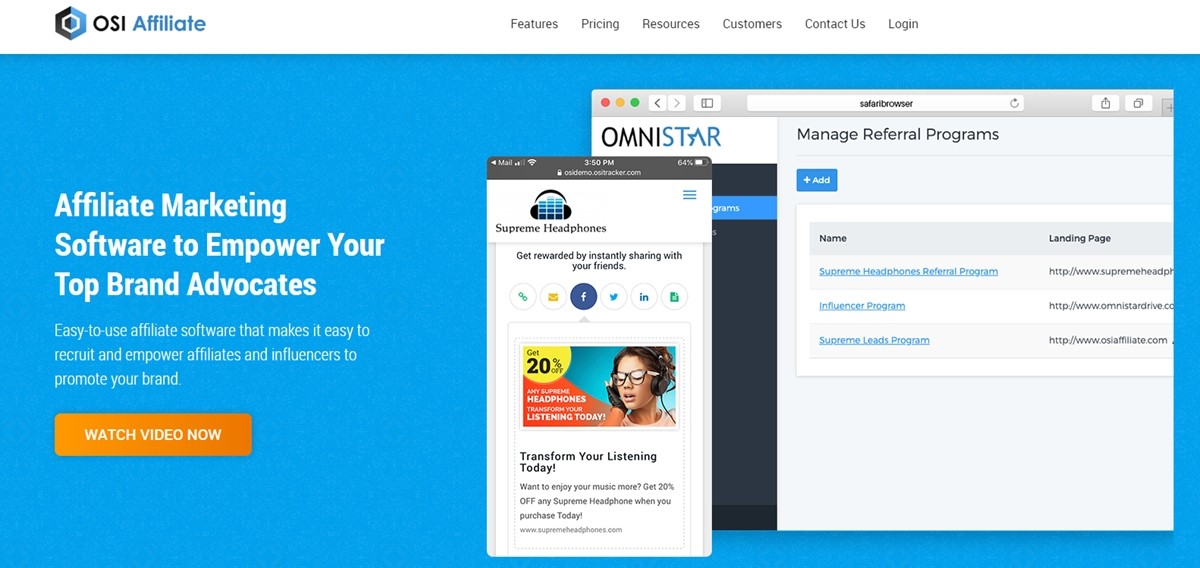 If you want to increase your sales quickly, affiliate marketing is a considerable tool because you take advantage of other webmasters who can refer your products on their websites. And you only pay when actual sales occur. OSI Affiliate is an easy way to set up an affiliate marketing program that you can integrate into your own site. The result is worth a try, and you have a 15-day free trial at no risk too.
Pricing: Starting at $47/month for 200 affiliate users and up to $247/month for 5000 affiliate users.
Business management tools:
Now, in order to run your store, you will have to manage an inventory, track the budget, keep track of employees, and tackle financials day by day. This mountain of tasks can get overwhelming without help, so eCommerce tools exist to streamline your business process.
The larger you grow, the better your tools need to be. So look for tools that suit your business natural system of organization. Take a look, try free trials, and quickly move on to find your best fit. These are my recommendations for each area of an e-business.
13. Ecomdash - Inventory management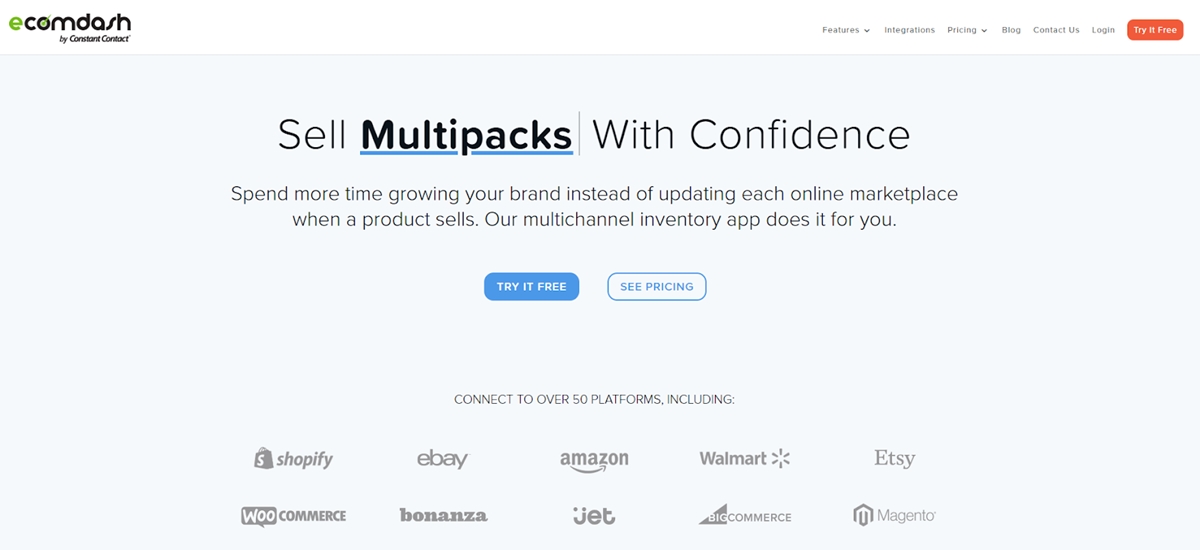 As a fully automated Software as a Service, Ecomdash can automatically sync your inventory, consolidate multi-channel orders, update the website, and control listings. The tool is a great option to help you sell your products with ease. It can be integrated with almost all big eCommerce platforms like Shopify, BigCommerce, Amazon, Magento.
Pricing: Based on sales orders per month, starting at $60/month
14. Kin - HR management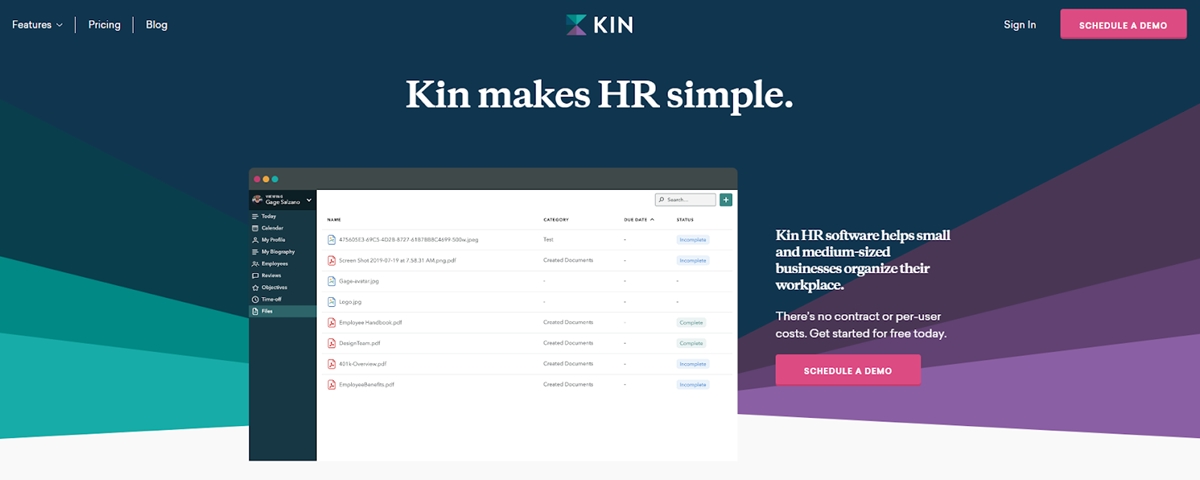 Back-office tasks can be tedious sometimes, so use a tool like Kin to manage all the HR management at your eCommerce company. The tools can manage employee data and files, time off, new hire onboarding, and performance review in one simple cloud-based system. There are four pricing plans based on each needs and company's sizes, but all can be used by up to 999 users.
Pricing: Starting at $99/month and up to $259/month for Enterprise.
15. Oberlo - Dropshipping products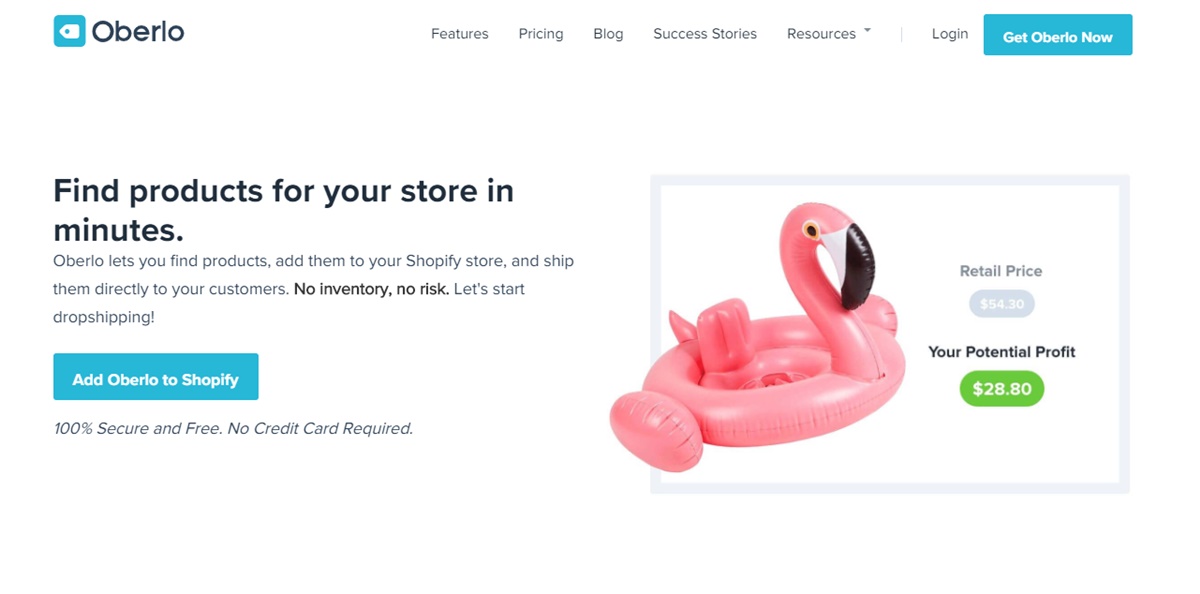 Used by Shopify dropshippers, Oberlo streamlines the entire process of adding, pricing, customizing, and tracking your products. The tool has a user-friendly interface and a smooth experience. In addition, it has more advanced features such as tracking sales, connecting existing suppliers, and locating alternate suppliers. Hundreds of products can be imported easily from AliExpress just like that.
Pricing: Free to use for stores with less than 500 products and unlimited orders per month. The most advanced plan costs $79.90/month.
16. Asana - Task assignment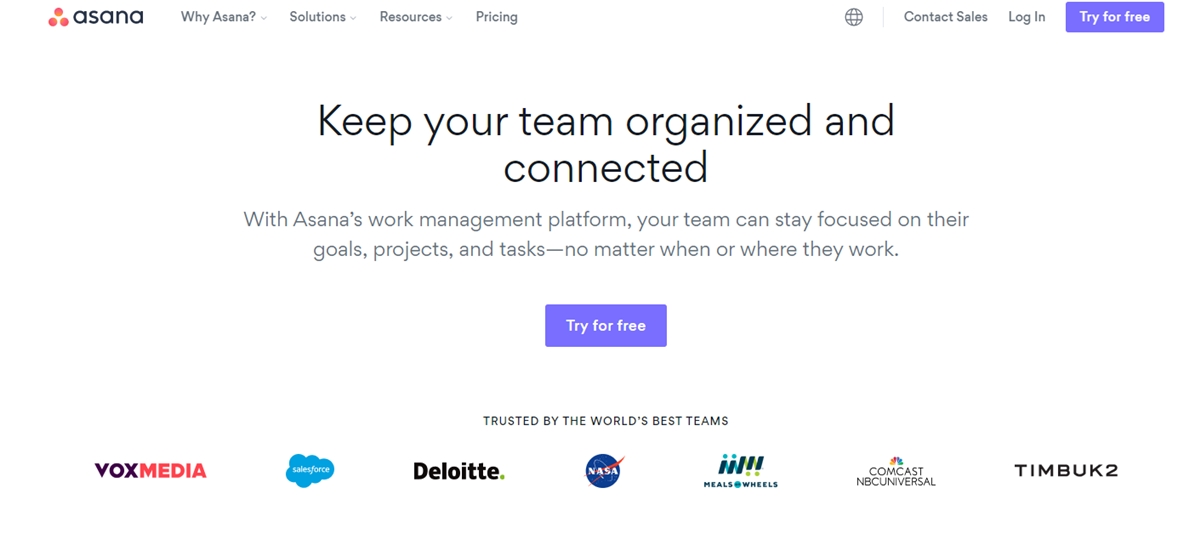 Working from home has really put online task assignment on a new level of importance and Asana is a tool that can do that amazingly. Available to businesses and individuals, Asana allows you to assign, schedule, and track tasks. Team members will receive reminders about deadlines and can import files to work together within the platform.
There are also discussion boards and team conversations so people can have clearer communication and collaboration, no matter where they are. You can work with your freelancers on the platform too by outsourcing tasks like content creation or designing.
Pricing: Free membership for individuals and 15 member teams; ranged form $10.99 - $24.99/month based on payment options and features.
17. AliExpress - Connect manufacturers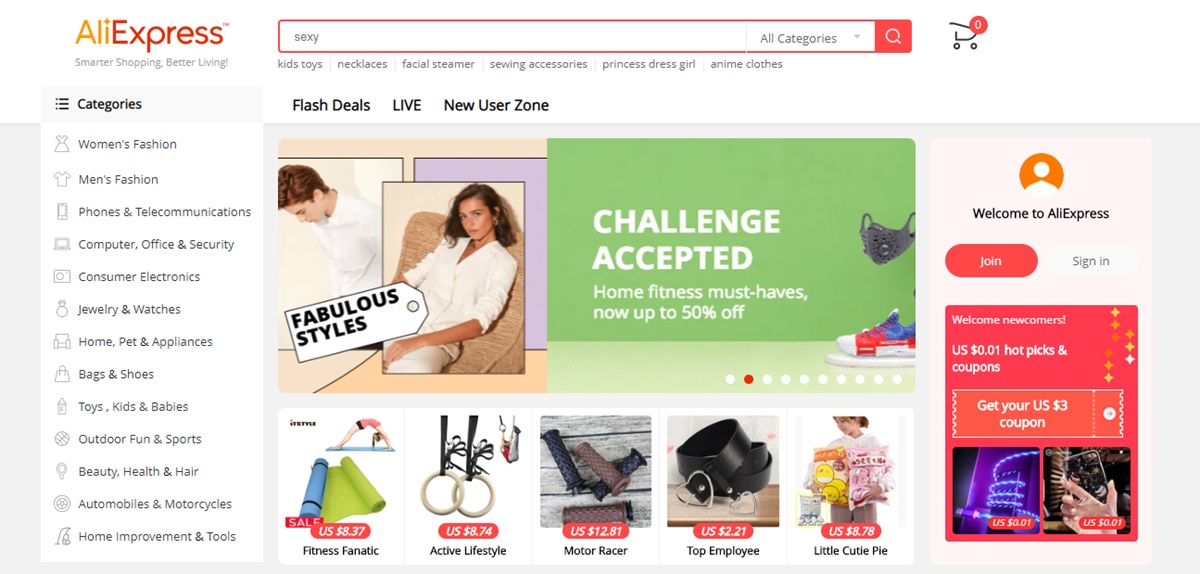 If you want to scale your business with high-quality products, you need to rely on your manufacturers. AliExpress lets you connect with different manufacturers from China and make bidding or shipping agreements easier. You can see the name and feedback of the supplier to decide working with them. You can do wholesale and dropshipping on the site too.
Read more: Alibaba vs Aliexpress Dropshipping
Pricing: Free
18. ShipStation - Shipping management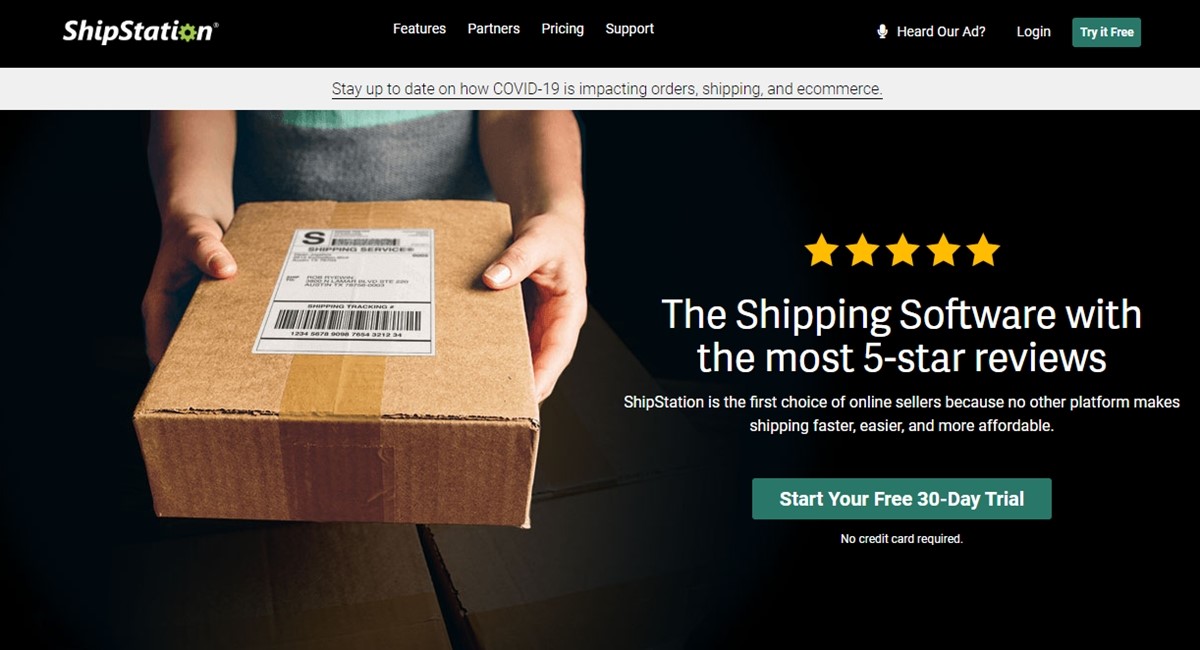 Shipping purchased items also requires a lot of time. You can automate, scale, and streamline the shipping process of your business with ShipStation. The tool lets you import, manage, and ship orders at ease. You can get the best shipping rate from over 100 marketplaces and have detailed analytics for your shipping.
Pricing: Starting at $9/month for 50 shipments, and up to $159/month for 10,000 shipments
19. Wave - Accounting and invoicing

Wave is a fast-growing account and invoicing tool for online business. Its eCommerce features include direct repositioning, invoicing, payroll, tax calculations, tax deductions, yearly record keeping, and receipts management. The tool can integrate with PayPal, Google Drive, PayPal, and more.
Pricing: All features of accounting, invoicing, receipts are free to use
Ecommerce Research tools
Growing a successful eCommerce business requires you to have certain competitive advantages. If you don't know a thing about your competitors, you cannot win. The following eCommerce tools help you research the competition, identify good opportunities, and learn how to improve your own company.
20. SEMRush - Keyword research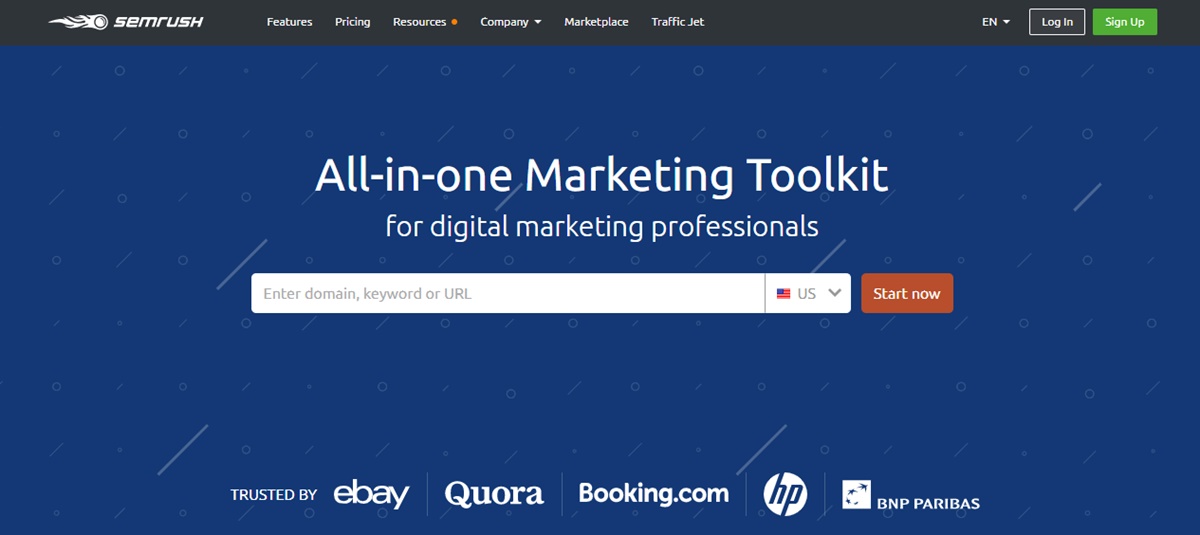 If you want to have insights of your site's performance, know top keywords in your niche, and learn a thing or two about your competitors like a SEO pro, SEMRush is a helpful tool. The tool tracks more than 106 million keywords and 87 million domains to compare your site's performance, both in terms of SEO and ad campaigns.
Pricing: From a monthly subscription of $83.28 to $333.28 (billed annually) based on the depth of your reports.
21. Ahrefs - All-in-one SEO tool

For SEO savvy, you can use Ahrefs to understand the web marketing strategies of eCommerce competitors. It's a must have to when it comes to link building. The tool gives you deep knowledge of other sites backlinks to help you grow your site's search traffic. It lacks some deeper features like link auditing and content analysis, but is still a great all in one tool for SEO and research.
Pricing: Starting at $99/month and up to $999/month for agencies
22. JungleScout - Price research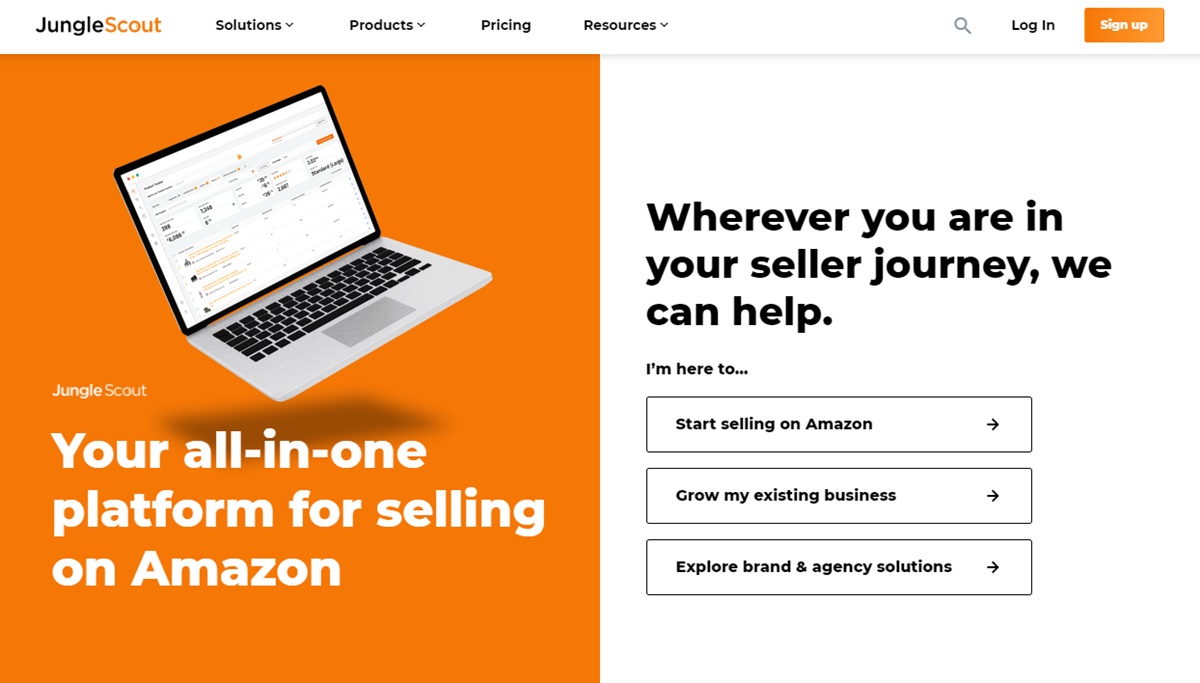 JungleScout helps you find lucrative niches and products across every item on the Amazon catalog. They have a Chrome Extension so you can browse product price and receive estimated sales, review count, and more in just one click. The tool now even offers more features such as supplier database, keyword scout, sales analytics, and inventory management.
Pricing: $49/month for the software and $39/month for the extension, $69/month for both. You save up to 30% when paid annually.
Customer service and loyalty tools
Once you have your first few customers, you already have to make sure you don't lose them. Because there are many other companies out there that would fight over each other to gain your customers. So it is essential to create a good customer service that supports, advocates, and builds loyalty among your buyers. These eCommerce tools can help you do that.
23. Yotpo - Customer reviews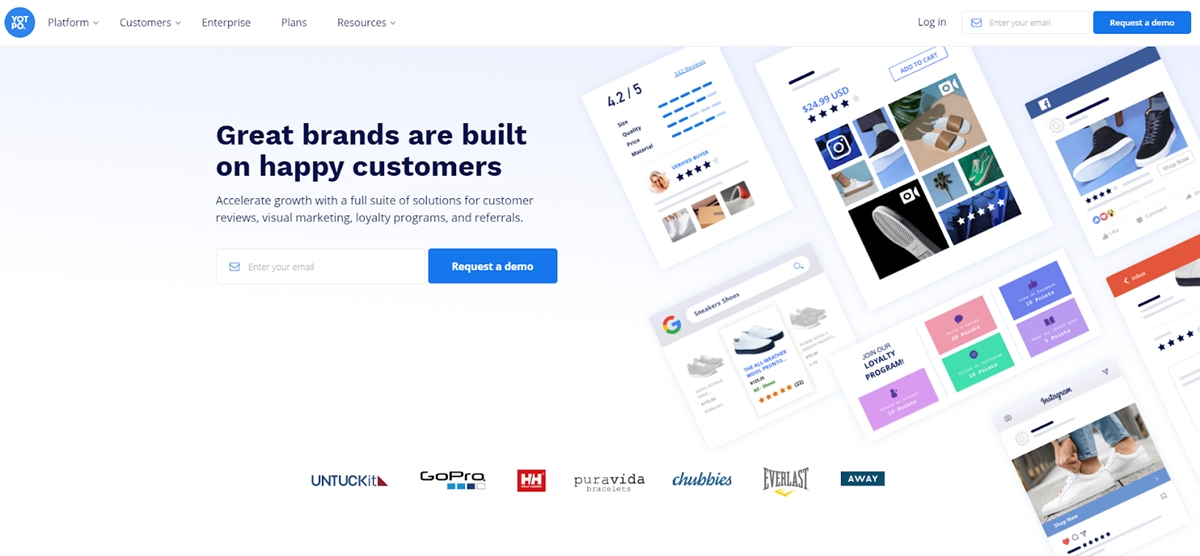 Customer reviews are proof to your product quality and eliminate the doubt of prospects. In a competitive marketplace, they are what make your store stand out and drive sales as well. Yotpo is a customer review tool that lets you collect reviews, showcase them on your site, and build referral programs. It is seamlessly integrated into your eCommerce store and completely customizable.
Pricing: Free set of features, Premium plans are tiered pricing arrangement - the more orders each month the higher the price
24. ReferralCandy - Build referral program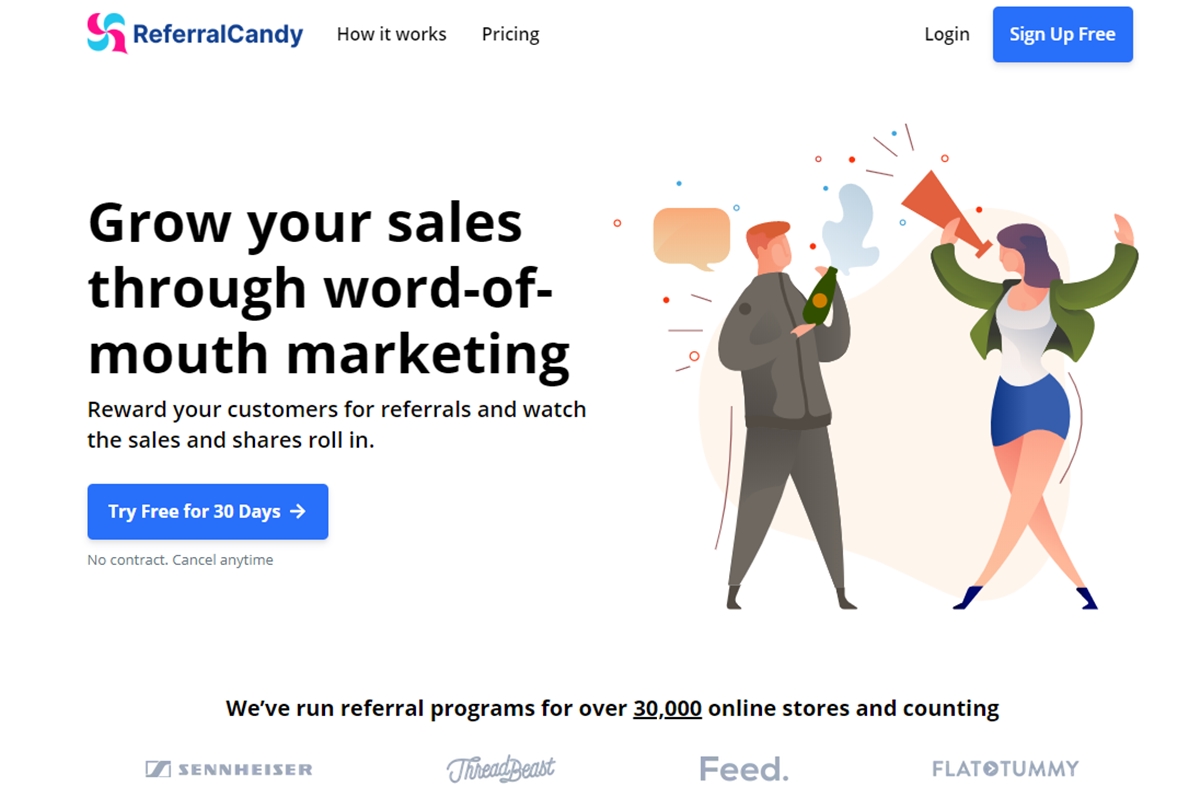 To establish an ambassador or referral program for your eCommerce business, you can use ReferralCandy. With the tool, new customers can receive personalized referral links and share with friends. You can also set up custom discounts, time limited deals, and view analytics on your referral stats.
Pricing: Premium ($49/month + commission), Enterprise ($3,999/month)
25. Smile.io - Loyalty program
Your existing customers can make more sales than new customers, so take care of them with a loyalty program. Smile.io lets you give points or rewards for referrals, purchases, and even social shares. The tool can integrate with Shopify, Magento, BigCommerce, and enterprise platforms.
Pricing: Starting at 49$/month and up to $599/month
26. This Custom Thanks - Hand-written thank you cards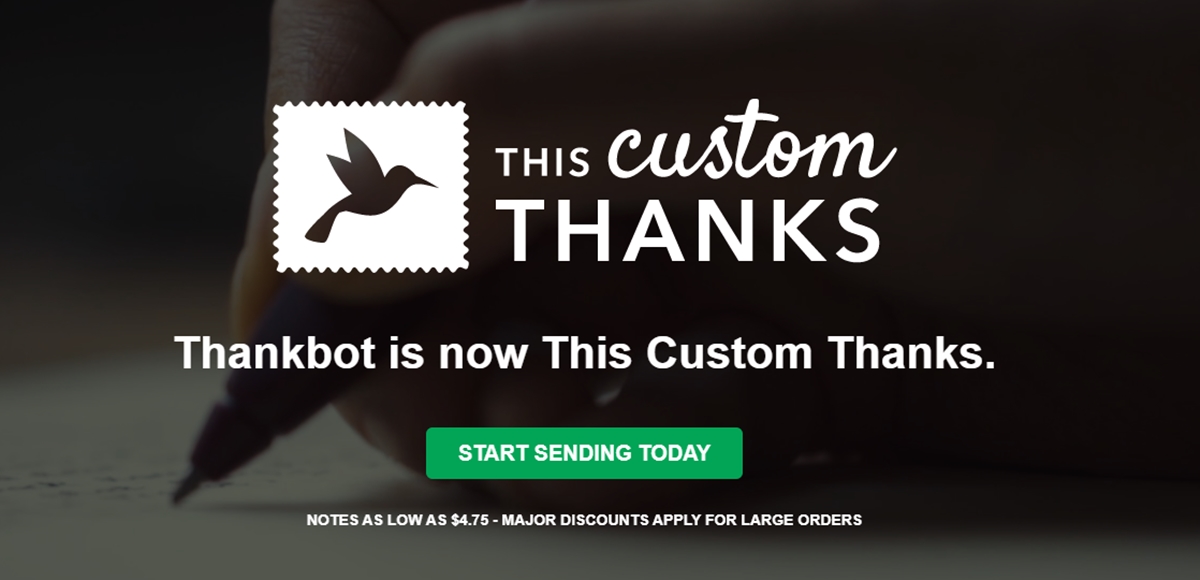 As the name suggests, This Custom Thanks lets you send personalized thank you cards to your customers. You can select the card style, decide your content, and have your cards sent in 3-5 days. Sometimes, in eCommerce, what you need to stand out is doing it in the old-fashioned way. Sending hand-written thank you cards make a great first impression, nurture relationships, and increase your referral rate.
Pricing: Starting at $30 for 5 notes, and up to $475 for 100 notes
Ecommerce Analytic tools
Lastly, you need some tools to tell whether your business is doing a good job or not. eCommerce analytic tools use data to let you understand your customer needs, purchase reasons, and common behaviors. This valuable information allows you to test and measure your methods until ultimate success. These tools below can turn data into easy-to-understand visual even if you aren't a statistician.
27. Google Analytics - Site data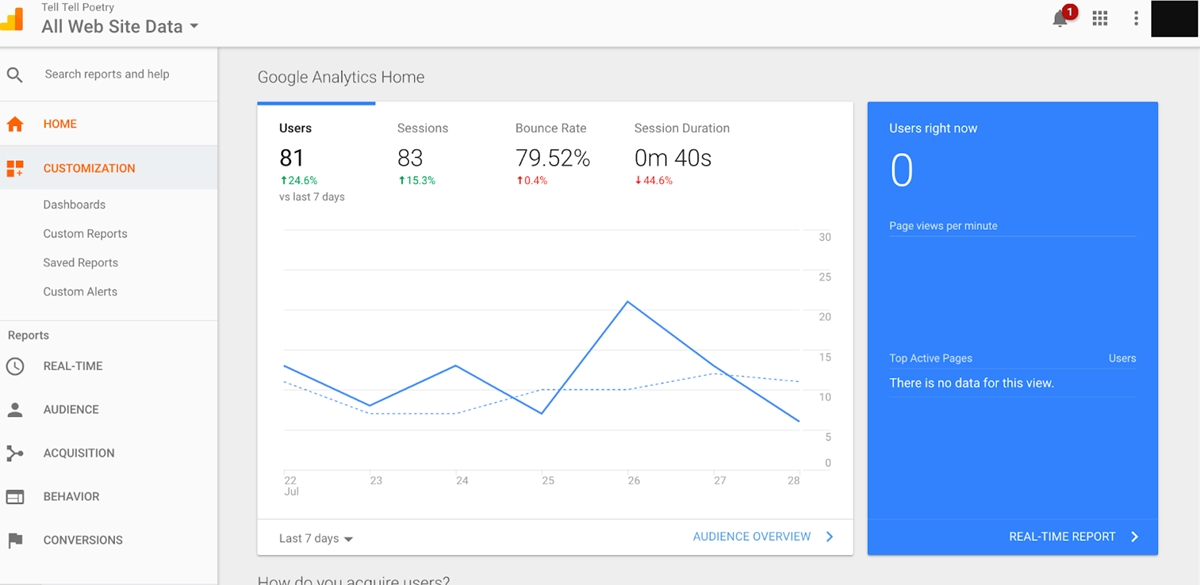 To keep track of how visitors are interacting with your site and products, you should set up Google Analytics. With the tool, you can track users, sessions, pageviews, time on page, bounce rates, conversion events, ads performance, and more. Frequent reports let you identify problems or opportunities in time. Google has free training to help you master the tool too.
Pricing: Free
28. Visual Website Optimizer - In depth analytics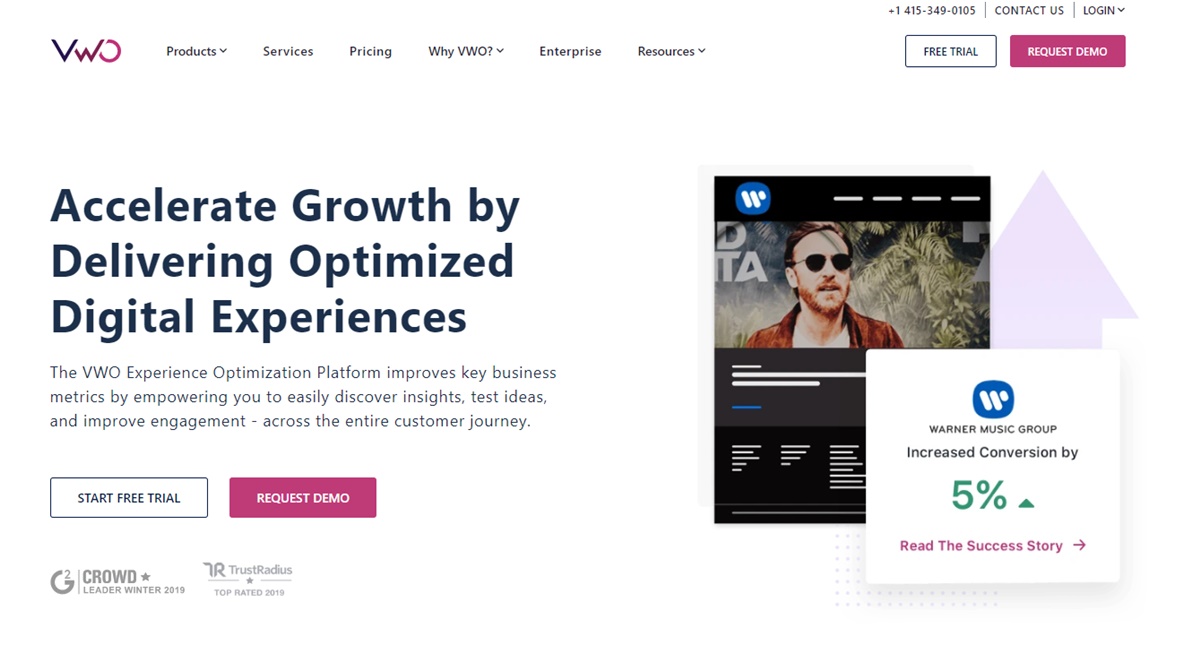 Beyond basic analytics, Visual Website Optimizer (VWO) offers A/B testing, heatmaps, session replays, clickmaps, form analytics, and more in their services. The tool can integrate with most major eCommerce platforms, and you can analyze a lot about your campaigns.
Pricing: Testing ($199/month), Insights ($169/month), Fullstack ($1,999/month)
29. Kissmetrics - Behavioral analytics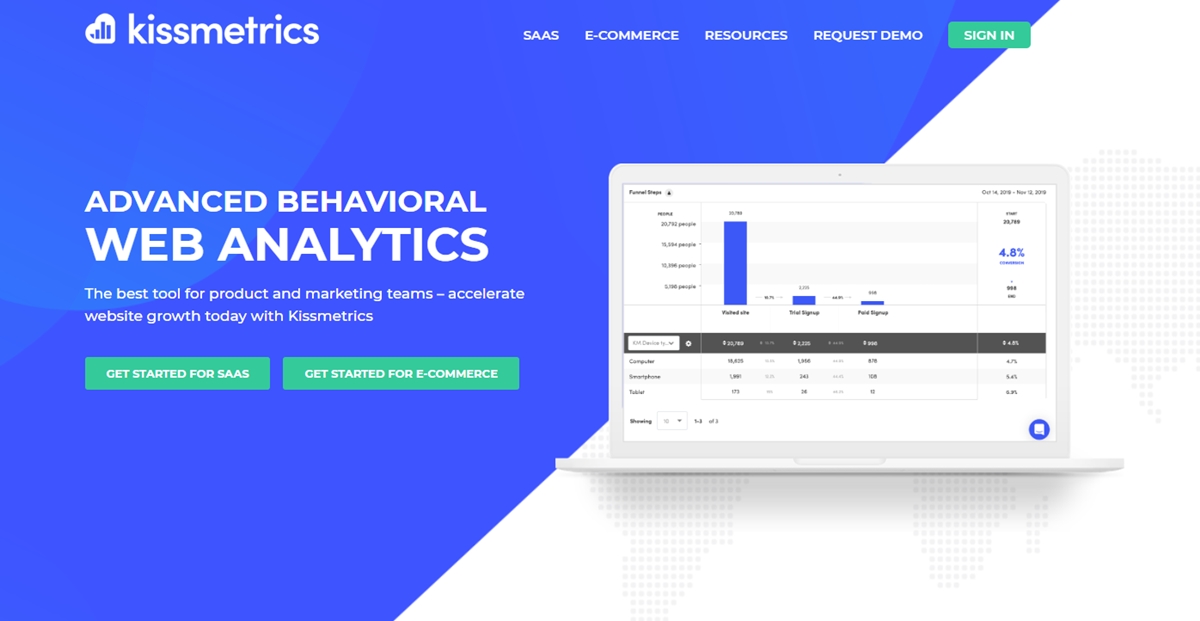 Created by Neil Patel, Kissmetrics offers powerful data that you can use to identify opportunities and scale your business faster. You can learn a lot about your customers like which customers are the big spenders, where they are from, and how to make them repeat purchases. The tool lets you review metrics broken down by traffic sources and gain valuable insights.
Pricing: eCommerce plans start at $299/month for 25k monthly tracked users
30. Moz - SEO analytics

Moz allows you to track keyword ranking for your site and competitor sites as well, find link opportunities on the web, compare mobile vs desktop ranking, identify valuable keywords, and crawl your site to fix any potentially-damaging SEO issues. Keeping track of some basic SEO data can elevate customer experience and avoid losing money.
Pricing: Starting at $99/month and up to $599/month
31. Social media analytics - Social data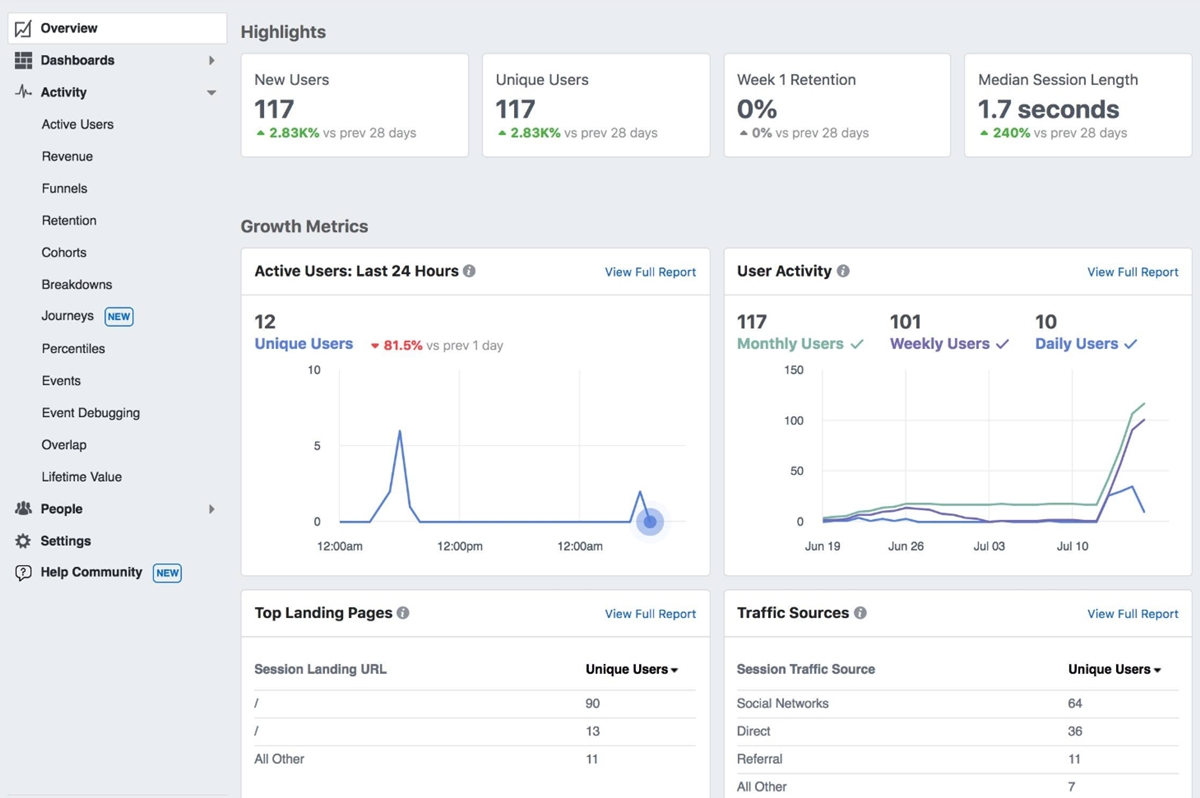 Your Facebook, Instagram, Twitter, Pinterest, LinkedIn, etc. accounts all provide analytics of how you interact with your audience online. Measuring these statistics can help you understand which products or content that serve your target customers's taste the best.
Pricing: Free
Final words
When you set up an eCommerce business, the mountain of tasks will only continue to grow over time. The eCommerce tools above can help you streamline your process and maximize your store's potential. Based on your working model, technical knowledge, and marketing budget, you can find the tools that are worth investing in to scale with your company.
Your budget is not limitless though, so remember to plan carefully and always test your methods. I hope the article is helpful, if you have any suggestions, leave them in the comments section below. As always, best of luck on your eCommerce journey!
New Posts
Stay in the know
Get special offers on the latest news from AVADA.