Shopify vs Squarespace: Which One Is The Best?
As you're googling for this topic, you must be wondering: Shopify vs Squarespace, which platform is the best? Which one should you use to house your coming online store? In this article, I will break down both platforms in detail so that at the end of it, you can decide for yourself which of these two leading website building tools is right for your upcoming business project.
After finishing this article, you will get a list of advantages and disadvantages of each platform, as well as understand how one competes to the other in many aspects such as pricing, ease of use, theme design, etc.
Also, please do feel free to leave your thoughts on both platforms in the comment section at the end of this article; your feedback will help us make our reviews more precise, which will help inform other entrepreneurs better.
On the surface, Shopify and Squarespace seem to be exactly similar products; they both enable you to create a standalone, functionale website to sell products without having to touch a single line of coding.
On a deeper level, however, Shopify and Squarespace have a different history as they came to life with different purposes; While Squarespace was initially created as a solution for building and maintaining content-based websites, Shopify was specifically created as a solution for building an online store.
Recently, Squarespace has added more and more eCommerce features to its core, so these two platforms have grown more similar to one another on the technical side, and now you can use either of them to host an eCommerce website.
Now, let's jump right into the breakdown of these two platforms Shopify vs Squarespace to find out which one will be best suited for your business.
What is Shopify?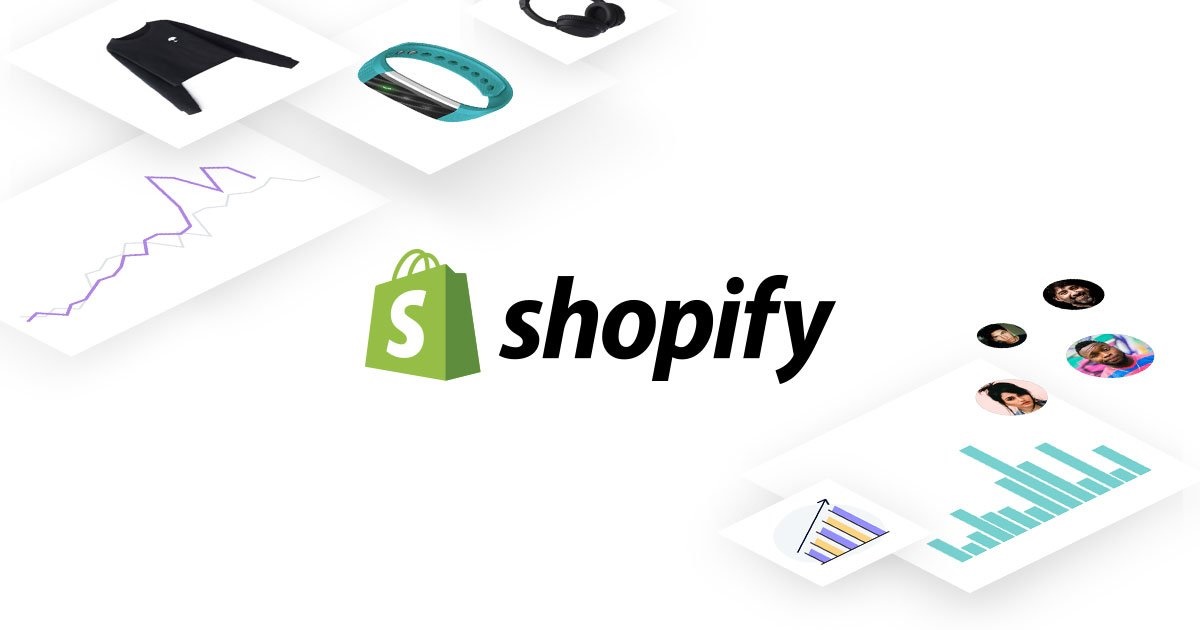 Shopify is an eCommerce platform that allows you to set up an online store and sell your products online. Shopify users can also sell their products in person with the Shopify POS system.
Here's a little bit of history. Shopify was created over ten years ago when the founder Tobi wanted to sell snowboards online with his company at that time named Snowdevil. He quickly realized that it was unbelievably difficult to sell snowboards online without a beginner-friendly eCommerce platform. So, he decided to create one himself, and that is how Shopify was born.
Fast forward about 16 years, Shopify is now the leading eCommerce platform designed for businesses of all sizes. Whether you sell your products online, on social media, in store, or out of the trunk of your car, Shopify has got your back.
What can you sell on Shopify?
Whether you're a dedicated jewelry designer who wants to start selling your products, or a passionate musician who wants to sell your latest mixtape, or if you have an established business that you want to scale up, Shopify has a solution for you. Hundreds of thousands of online entrepreneurs from all over 175 countries trust Shopify to help sell their products online.
Here is a list of the different products and services that you can sell on Shopify. Even if you already know what you're going to sell, this list may give you some good ideas for other services you could add to expand your business.
Physical products: A physical product can be something you make by hand, something you have produced, or something you dropship to the end consumers. For example, physical products can be jewelry, t-shirts, bath bombs, gift boxes, yous to name just a few.
Digital products: Digital products are ebooks, e-courses,email templates, audio downloads, Lightroom presets for photographers, or clothing patterns to clothing manufacturers.
Services and consultations: Whether you're a dentist, an interior designer or a life coach, your customers can make appointments with you online, and you can sell online or in-person consultations.
Memberships: If you're looking to sell subscription boxes, or if you're a fitness studio owner, you can use Shopify to sell your memberships, as well as create member-only access to the content library on your website.
Ticketed experiences: Experience-based businesses can range from travel & adventure to wine tastings and product-making workshops. If you're an artist, or you're running a networking event, you can use Shopify to sell the tickets to that event
Classes and lessons: Customers can purchase, rent, or book lessons from you all through your online store.
Rentals: Even though there is a physical product involved, rental businesses are technically service-based. So if you'd like to rent dresses or cars, for instance, you can use the Shopify platform.
What is Squarespace?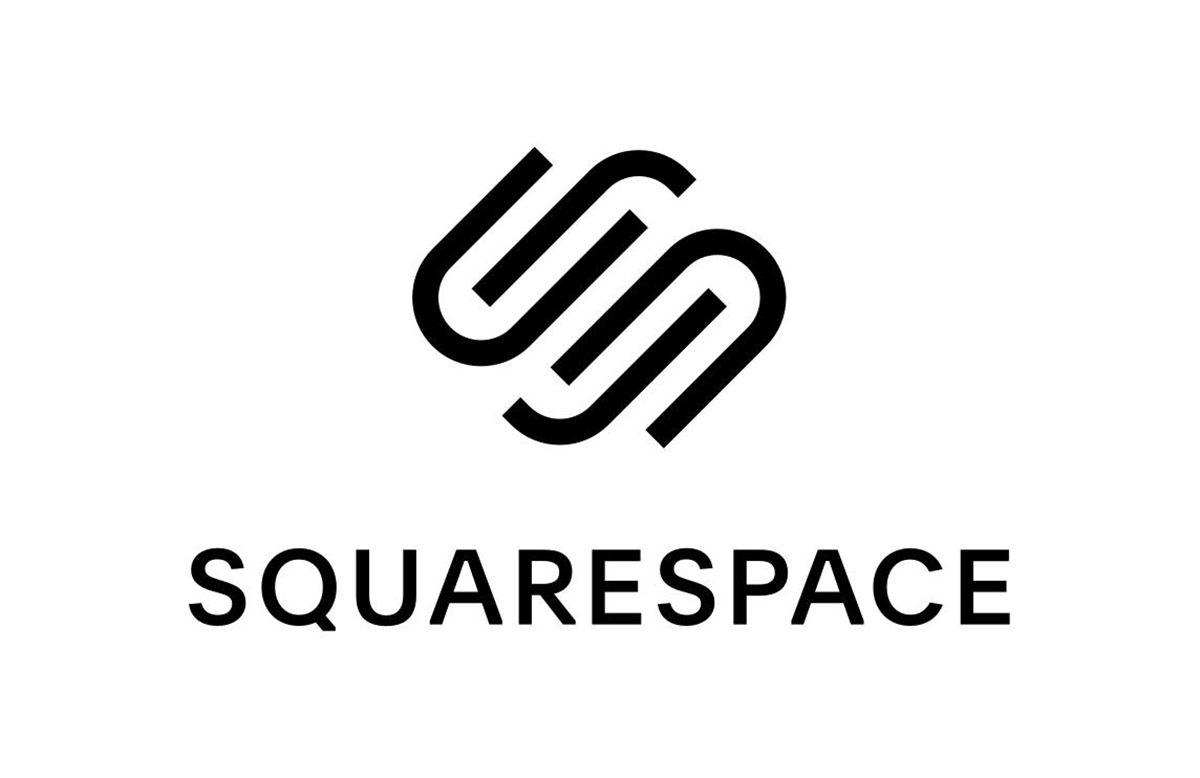 Similar to Shopify, Squarespace is a do-it-yourself website builder solution that enables you to create attractive and engaging websites. It offers a host of features, capabilities and easy-to-use tools that are ideal for SMBs and individuals who are looking to build an online presence via their personal blog or business website. The software comes with extensive integration, rich customization, and several built-in templates that allow you to quickly get your online store up and running.
Squarespace provides easy navigation, a dynamic editing tool and previewer to make building a website fast and effortless. The platform even offers various elements that you can use for your page such as images, charts, buttons, spacers, text, galleries, and many more. Squarespace is free to use for its basic functionality. If you want access to more advanced features, you can sign up for its paid pricing plans which are quite affordable.
Who is Squarespace for?
As an user-friendly website builder solution, Squarespace can be used by both individuals and businesses who are looking to sell their products online, as well as offer their website visitors a rich online experience. Squarespace can also serve as a platform for bloggers.
Using Squarespace, users can create visually appealing websites that are highly-responsive to any device that online shoppers use. Constant updates make the product up-to-date with the latest technology, and its wide set of features and integrations can make it much easier and more enjoyable to build an online store.
Squarespace is an ideal option for those who want to earn money by selling products online. You can easily add products to your product page and start selling very quickly. Similar to Shopify, Squarespace enables you to sell virtually anything on sites whether it's physical goods, downloadable products or membership services.
Shopify vs. Squarespace Comparison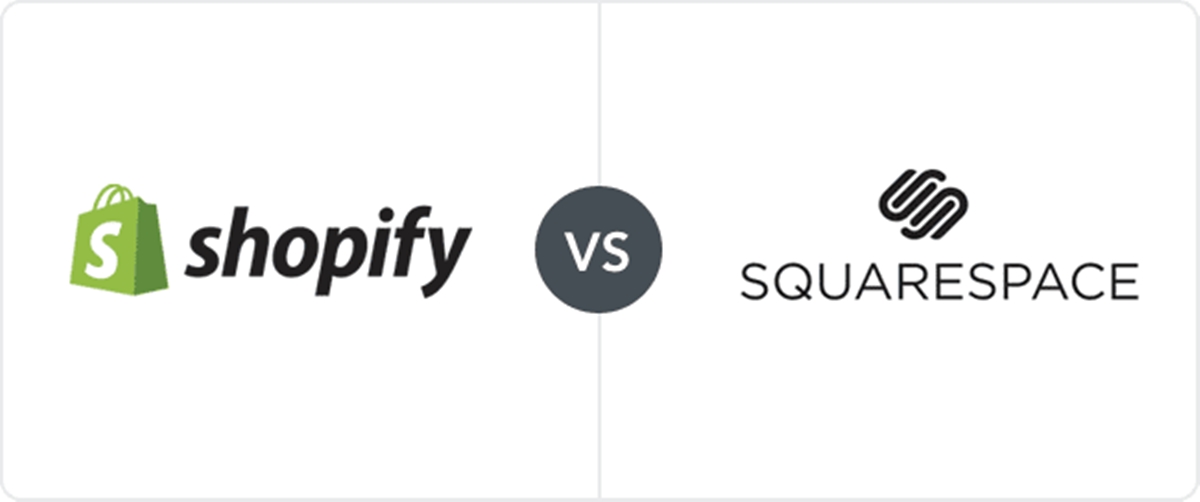 Shopify vs. Squarespace: Advantages and Disadvantages
Shopify's Advantages and Disadvantages:
Here are a quick highlight of the advantages that Shopify has:
You can sell an unlimited number of products and make an unlimited number of sales on all plans.
Unlimited file storage
24/7 support via phone, email, live chat or social media.
Fraud analysis (which helps secure your store from cyber threat).
Abandoned cart recovery is available at the starter plan.
Free SSL certificate
Shopify does have its own disadvantages. Here are some of them:
Some standard basic features are not available at the lower pricing plans, and you'll need to upgrade to higher plans, or purchase apps.
Transactions fees are relatively high if you don't use its payment processors (Shopify Payment).
Squarespace's Advantages and Disadvantages:
Here are the advantages that you will enjoy with Squarespace:
Similar to Shopify, you can sell an unlimited number of products on all plans.
You will get a free domain name (with an annual plan).
Free SSL certificate included
24/7 support
A bit less expensive than Shopify to start off with. At $18/month, you already have a good set of features to set up and run an online store.
Disadvantages of Squarespace:
You can only get the good prices offered by Squarespace if you pay annually. See the details here.
While you can get a free domain at the beginning, domain name renewal is from $20, which is way above industry average. You can see the details here).
Abandoned cart recovery is not offer at the starter plan (Shopify does at same price)
Shopify vs. Squarespace: Pricing
Prices are one of the deciding factors when it comes to choosing a website builder solution. Overall, Shopify costs more than Squarespace, which really boils down to what Shopify offers.
Shopify provides its users with more advanced and comprehensive eCommerce features, as well as provide access to hundreds to thousands of apps. So how much does each of these platforms cost to build a website? I'll break down the pricing structure in the following table:
 

Shopify


SquareSpace



At $12/month



No plan available

Business plan:
- Sell an unlimited number of products.
- Transaction fee: 3%
- Credit card fee: 2.9% + 30¢ per transaction (charged by Stripe / Paypal).
- Free domain for a year.



At $26/month

Shopify Basic:
- Sell an unlimited number of products.
- Credit card fee: 2.9% + 30¢ and no transaction fee with
Shopify Payments.
- Transaction fee: 2% without Shopify Payments.
- Abandoned Cart Recovery
- Digital products
- Customer Logins
- POS Integration
- Print Shipping Labels
- No free domain.

Online Store Basic:
- No transaction fees.
- Credit card fee: 2.9% + 30¢ per transaction
- Free domain for a year
- Checkout on your Domain
- Customer Account
- Instagram Integration
- POS Integration
- Digital products



At $40/month



No plan available

Online Store Advanced:
- Access to full features.
- No transaction fee
- Credit card fee: 2.9% + 30¢ per transaction
- Free domain for a year
- Abandoned Cart Recovery
- Sell subscription products
- Real-Time Carrier Shipping
- Gift Cards
- Flexible Discounts
- Orders API



At $71/month

Shopify:
- 2.6% + 30¢ credit card fee and no transaction fee with
Shopify Payments
- 1% transaction fee if you don't use Shopify Payments
- All features from the lower plans.
- Gift cards
- Advanced reports.



No plan available



At $266/month

Advanced Shopify:
- Credit card fee: 2.49% + 30¢ and no transaction fee with
Shopify payments
- Transaction fee: 0.5% if you don't use Shopify Payments.
- All features from the lower plans
- Real-time carrier shipping
- Advanced report builder



No plan available

So, here are several important things to pay attention to out of the above table:
Shopify and SquareSpace have very different pricing structures. As you have already seen in the table above, there are not always equivalent plans between the two companies.
There is an $8/month plan with Shopify and a $12/month plan with SquareSpace, but I've left them out of the table because you can't build a standalone website with these plans.
Where your company is based can make a big difference in what you will have to pay. If you are not in the 11 countries where Shopify Payments is supported, you'll have to pay a transaction fee between 0,5 to 2% on top of the credit card fees. That is with Shopify. With SquareSpace, there is no transaction fees from the Commerce plan ($26/month paid annually) and higher.
Double the monthly/yearly offerings by each platform. The price per month that you will have to pay depends on the length of contract you select. In the above table, I used one-year prices for both platforms.
Winner: Pricing-wise, SquareSpace is a bit more affordable than Shopify, but that comes at a cost of having fewer features. It's up to your needs that you can decide which one is better for yourself.
Read Shopify Pricing Plan here!
Shopify vs. Squarespace: Ease of use
Shopify and Squarespace's user interfaces are quite similar. On both platforms, you will have a menu on the left hand side of the screen that you can use to navigate to different parts of the management system (settings, site design, analytics, etc).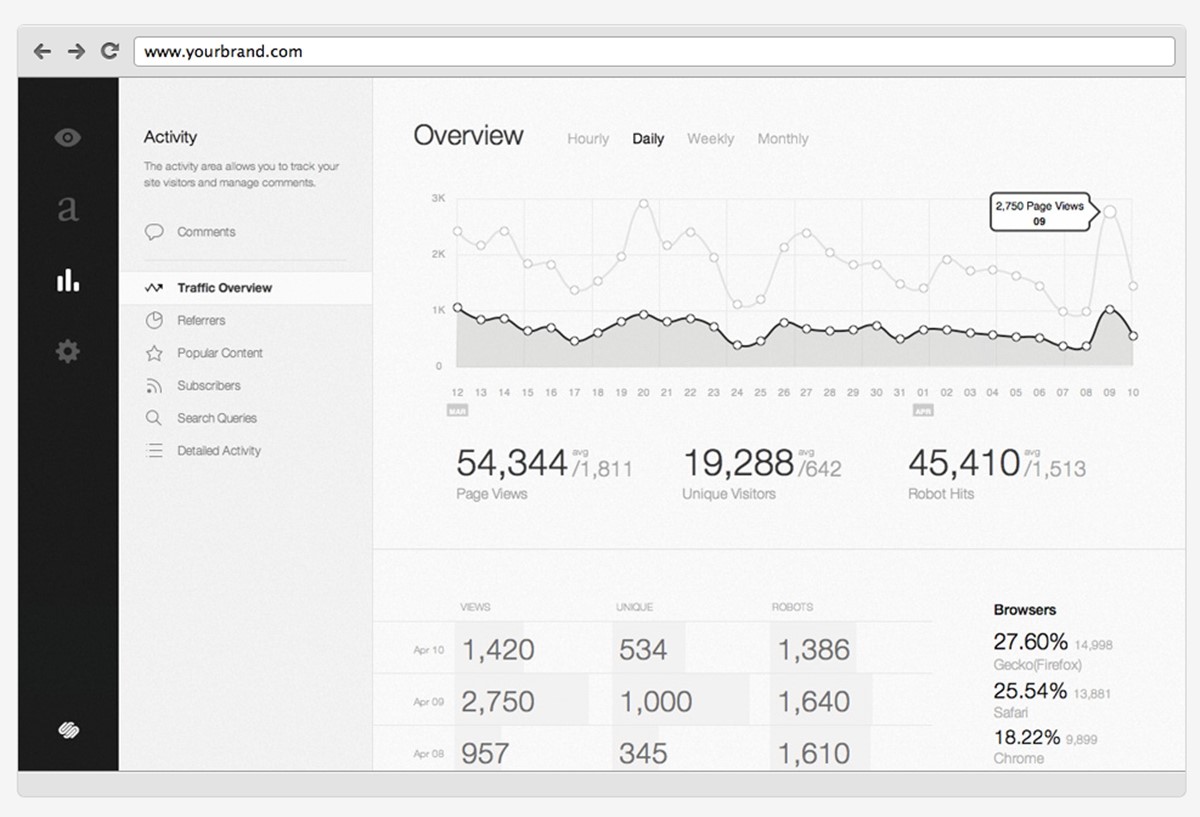 Overall, I'd say that Squarespace's dashboard looks more elegant than Shopify's one. It is a bit easier to use too. In comparison with SquareSpace, Shopify's user interface seems to not look as attractive, and it will take you slightly longer to set up pages and products.
Both platforms design their dashboards in a way that allows you to drag and drop content into pages in a very user-friendly way, and therefore it's very simple to learn how to use them.
One aspect of the Shopify interface that wins over Squarespace, though, is responsiveness. Squarespace can occasionally get slow-moving and buggy. Squarespace seems to crash more often than what common users expect, especially when it comes to uploading and editing images.
On top of that, if you want to use SquareSpace, you should equip yourself with a computer with decent power as that's what the platform requires to function smoothly. For that reason, Shopify wins over SquareSpace in this area of stability; it doesn't require a powerful horse to function properly.
Winner: It's Shopify.
Shopify vs. Squarespace: Theme design
Squarespace Theme design
Squarespace themes are gorgeous. That might be just a personal opinion, but I found SquareSpace themes to be of more variety and style.

Come and have a look at SquareSpace's templates here, you should feel that there's a 'wow' factor with Squarespace templates that make them very different from template design on other eCommerce platforms. With this artistic style of template design, a lot of the Squarespace themes leans towards users who want to blog or showcase their art, photography or music portfolio.
To be precise, out of the 90 or so individual Squarespace templates that are currently available on its theme store, only a couple of themes are dedicated to online stores that sell products. This does not mean that you cannot sell products with the other themes - you would just need to tinker with the design a bit more, but in return, your products will be displayed in a very artistic way.
You can enhance SquareSpace templates further thanks to its built-in integrations with Unsplash and Getty images. This integration makes it very easy for you to add stock images to your website, and is particularly helpful for bloggers who need to find appealing images quickly to decorate their posts.
And if all of this isn't enough, Squarespace makes it really easy to use video backgrounds on any page of your website. It enables you to select any Youtube video and use it as a background for the top banners on your page to create some stunning display.
Shopify Theme design
SquareSpace is great, and Shopify refuses to fall behind in the visual game. The Shopify free templates are aesthetically appealing, and arguably better than lots of the templates provided 'out-of-the-box' by other players such as Volusion or Bigcommerce.
On top of that, if the eleven free Shopify themes don't meet your needs, Shopify has a massive theme store that you visit and buy loads of beautiful modern themes. Shopify has about 64 paid themes for you to select from, most of which come with several variations.
This means that there is a wider variety of website themes available on Shopify than on Squarespace (as long as you are prepared to pay for them as prices vary but typically fall in the range of between $140 and $180 as a one-time payment).
The paid Shopify templates are quite similar to the Squarespace ones in terms of quality, offering a wide range of layouts that include up-to-date design features such as parallax scrolling and video backgrounds. Additionally, the Shopify theme store is very simple to navigate as you can filter all the available templates by layout style, industry, size of store and so on.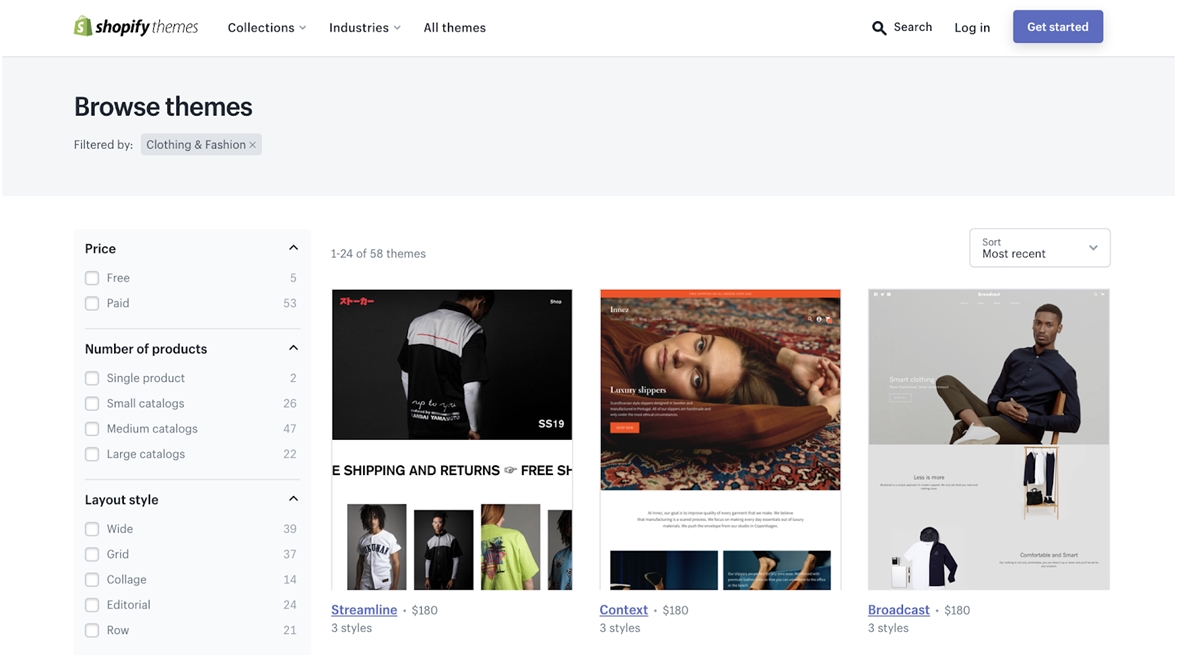 All the Shopify and Squarespace templates are fully responsive, which means that your themes will automatically resize themselves to suit the device that your website visitors use.
Winner: The punch line when it comes to templates is both Shopify and Squarespace provide a wide range of beautiful options. And while SquareSpace leans further towards being the go-to place for content-driven websites, Shopify is the best choice for websites that sell products online.
Shopify vs. Squarespace: SEO and page speed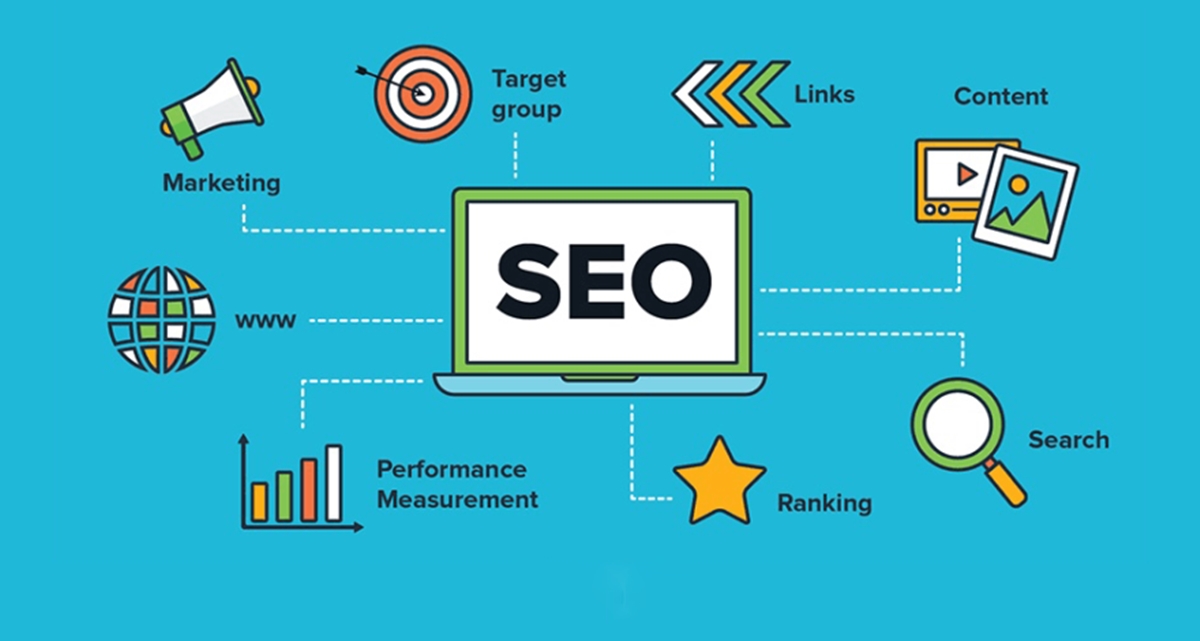 When it comes to SEO optimization, Shopify does a little bit better than SquareSpace. First of all, for all products and pages, Shopify automatically generates a page title and a meta description based on the content of your page, which provides a very good starting point for SEO.
Second of all, Shopify refers to the core SEO elements by their universal names while it is not always the case with Squarespace. In Shopify, you're going to deal with page titles, meta descriptions, and alt text (which are all the standard SEO terminology you'd expect).
In Squarespace, on the other hand, you'll encounter terms like 'captions' and 'descriptions' which can sometimes confuse users. Squarespace has improved its SEO setup over the years, making it easier to input SEO titles and meta descriptions.
Further improvements, however, are still needed, particularly when it comes to adding alt text to images.
Last but not least, Shopify handles URL redirection better than Squarespace. When you change a page's URL, Shopify will automatically prompt you to create a 301 redirect to that page; all you need to do is tick a checkbox to tell Shopify to do so. In Squarespace, when you modify a page URL, you will have to manually create the 301 redirect to that page, and you don't want to forget to do this, especially for important pages.
Winner: Shopify is good for SEO.
Shopify vs. Squarespace: App Stores
Squarespace launched its Extensions marketplace in December 2019. To this day, the selection is still very limited, and they mainly focus on eCommerce integrations.
Shopify's, on the other hand, is one of the best eCommerce app stores on the market. You can find an app there for any feature that you can think of, and you can beef up your store with a variety of paid and free apps. You'll even find some of the best apps that are free and built by Shopify themselves.
Winner: Shopify is the obvious winner here.
Shopify vs. Squarespace: Security
You don't have to worry about security with either of the platforms because they are highly secure by design. The big advantage of Shopify and Squarespace is that they both are a closed system that is carefully controlled by their developers – unlike an open source system like WooCommerce.
Each offers SSL with all their plans, and you can enable the two-step- authentication feature to protect your accounts from unexpected logins.
When it comes to protecting users against transaction fraud, Shopify has its own secure payment system that is Shopify Payments.
As Squarespace doesn't have their own payment gateway, you will have to rely on Stripe or Paypal to carry out transactions for you. (You won't have to worry about the security of these two services as they have more than a decade of experience with CC transactions).
Winner: Both Shopify and SquareSpace do well when it comes to security.
Shopify vs. Squarespace: Customer Support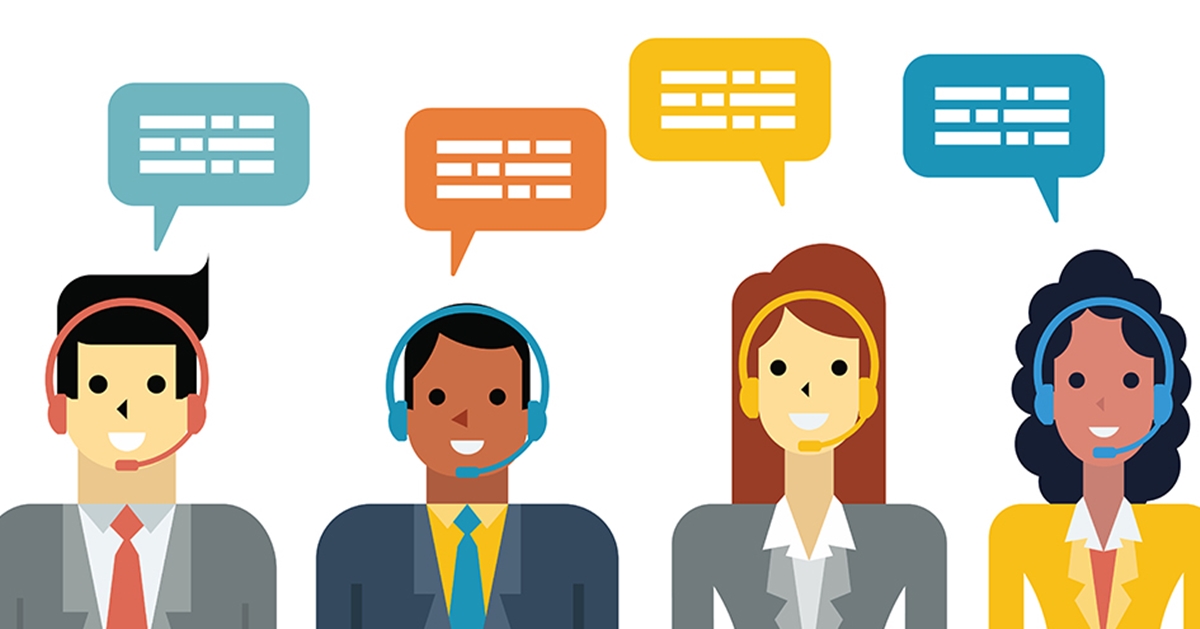 When it comes to customer support, Shopify definitely has the edge over Squarespace. The reason is that Shopify provides you with support via live chat, email and phone call while Squarespace provides live chat and email support only.
It's somewhat unclear, however, in what countries you can have access to Shopify phone support from because phone numbers are listed for a few countries only. If your country is not on their list, calling the US number is probably your best option.
Though support reps from both platforms are very prompt and helpful, it's worth noting that the quality of support you'll get is often dependent on what you're doing with your theme template.
For instance, if you're using one of the standard free Shopify templates (which is the themes developed by Shopify itself), you can expect to receive fairly comprehensive support when you run into trouble.
But if you're using a third-party, paid template, you may have to reach out to the designer of that template instead of Shopify support when you run into trouble.
The case is similar with SquareSpace support. Squarespace's support team are very decent at assisting with template-related queries unless you have customized your template by adding your own CSS or HTML code to it. In this case, the Squarespace support team has the right not to fully support you.
Also, while you can always get help from support reps on both platforms, you're always encouraged to search for a solution on the Shopify and SquareSpace's help library first before contacting a support rep.
Winner: Shopify thanks to its phone support.
Why should you choose Shopify instead of Squarespace?
Shopify allows you to import and export content on your website. Squarespace doesn't provide you with the option to do this.
The abandoned cart recovery functionality is available at a considerably lower price point with Shopify than with SquareSpace.
You can run a dropshipping business with Shopify much more easily than with SquareSpace.
There is a huge collection of third-party apps that work with Shopify and extend its functionality. Although Squarespace has some decent apps, you won't find a similar library of apps to beef up your online store with SquareSpace.
Shopify provides you with a lot more choices when it comes to payment gateways.
If you don't just sell online but do sell products in a brick-and-mortar or at events, you will find Shopify's the Point of Sale option extremely efficient. Squarespace doesn't yet provide its user this functionality.
Shopify allows for more control over the HTML and CSS of your website.
Reports are more well designed in Shopify than in Squarespace, although you'll need to be on the higher Shopify plans to get access to this functionality.
Shopify offers more comprehensive support than Squarespace as it includes phone support.
Shopify's Lite plan enables you to start selling online and offline at a very low price (but keep in mind that that it won't provide you with a standalone online store).
Shopify's navigation builder enables you to use more levels of navigation than Squarespace (for the desktop version of your store).
Shopify's SEO functionality is better than Squarespace's SEO feature.
It's easier to meet the GDPR requirement with Shopify than it is with Squarespace, because Shopify has more third-party apps that provide cookie consent functionality.
There are more template variations available for you to choose with Shopify (but you will have to pay a premium price to use many of them).
Multi-currency selling is possible in Shopify. It can be done with either built-in functionality or using a third-party app. This is not the case with Squarespace.
Why should you choose Squarespace instead of Shopify?
If your main goal is not to sell products online, but to showcase content, particularly images, then Squarespace is a more elegant and flexible solution than Shopify.
You can add Unsplash images directly to pages on your Squarespace site. This is a great and free way to source images for your website.
You can purchase Getty images at a very affordable price with Squarespace and integrate them easily onto your site.
Squarespace is slightly easier to use than Shopify.
The blogging features in Squarespace are better than the Shopify equivalents.
Final words
I hope this detailed breakdown of the two popular eCommerce Shopify vs SquareSpace has provided you with insights into what the differences are between them, and which one you should choose. In general, people who want to sell products online select Shopify to house their store while people who lean towards blogging choose SquareSpace.
But it's up to you to decide. With the pros and cons, and feature comparison between both platforms in this article, I'm confident that you already can decide for yourself.
If I miss something important about Shopify and SquareSpace, please leave a comment below.
Related Posts:
New Posts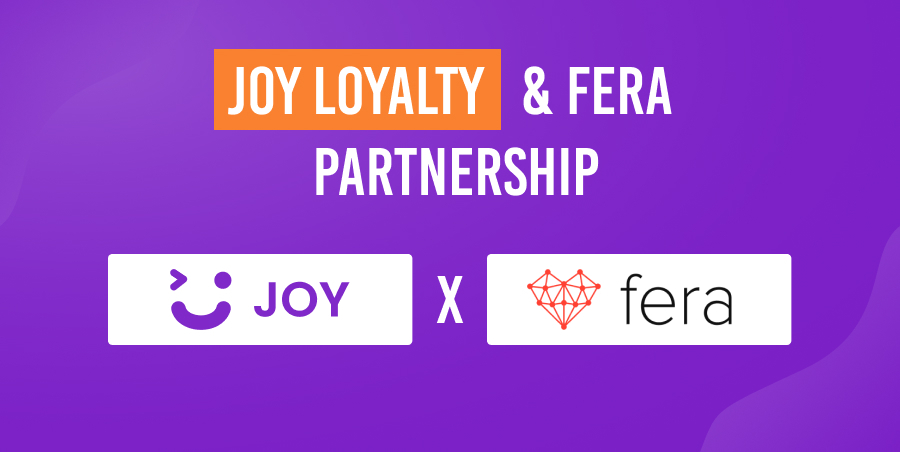 Subscribe
Stay in the know
Get special offers on the latest news from AVADA.
40k
subscribers has been joined!
Earn $10 in reward now!