Best Shopify A/B Testing Apps
Top 3 Best Shopify A/B Testing Apps in 2023
3+ Best Shopify A/B Testing Apps from hundreds of the A/B Testing reviews in the market (Shopify Apps Store, Shopify Apps) as derived from AVADA Commerce Ranking which is using AVADA Commerce scores, rating reviews, search results, social metrics. The bellow reviews were picked manually by AVADA Commerce experts, if your app about A/B Testing does not include in the list, feel free to contact us. The best A/B Testing app collection is ranked and result in June 2023, the price from $0. You find free, paid A/B Testing apps or alternatives to A/B Testing also. The Top 50+ Shopify Free Apps for Every Store.
Quick Comparisons of the Best Shopify A/B Testing Apps
| # | App Name | Vendor | Pricing | Rating | Image | Action |
| --- | --- | --- | --- | --- | --- | --- |
| 1 | Neat A/B Testing | NeatShift | From $29/month. 14-day free trial. | 4.8/5 ⭐️ | | Get app! |
| 2 | Right Price A/B Testing | Campus Martius Software | $8 | 1.0/5 ⭐️ | | Get app! |
| 3 | Always Be Testing ‑ A/B Splits | eCom Fastlane | $29/month. 14-day free trial. | 5.0/5 ⭐️ | | Get app! |
Top 3 Best A/B Testing Apps for Shopify stores:
Here is a list of 3 best Shopify A/B Testing apps:
Neat A/B Testing by Neatshift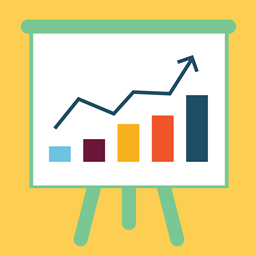 Neat A/B Testing run by NeatShift is known as a powerful tool to help boost up your sales with A/B testing. Neat A/B testing app can aid in maximizing merchants' revenue, testing their price, copying to figure out what products are the best-selling. Take note that every merchant wants their customers to shop and maximize the chances of customers' purchase. With the app, your price, images or copying is highly optimized. All you need to do is selecting products, then including the attributes you want to test and clicking "Start Test", hence, the rest will be taken care of the app team. In addition, the app provides users with a simple interface to make the conversion rate easily, therefore, Neat A/B Testing can assist in analyzing users' data and recommending users' test. You can feel free to send the app team comments, feedback, and questions if you have any trouble.
Highlight features
Boost up sales and conversion rate using A/B testing
Identity customers' insights
Gain information of what triggering stores are
Optimize conversion rate through a simple interface
Analyze users' data and give advice for users' test
Price: From $29/month. 14-day free trial.
Rating:4.8 / 5
Right Price A/B Testing by Campus martius software
Right Price A/B Testing is the top rate tool for testing fee adjustments and understanding conversion fees. If you are finding a tool to maximize your revenue with correct statistics, you may take a look at this app.
These features provide many benefits to your store as well as your clients. I believe that there aren't any apps on the market that integrates COGS, conversion costs and correct statistical methods to help you successfully set your fees. But with Right Price A/B Testing, you can do these things. This app provides clean conversion charges for every pricing option. You can make records on which choice is possibly to be high-quality, given the wide variety of views and conversions. It will give you simple recommendations on which rate to select - no more guesswork. It doesn't divide clients based totally on the day/time of order, growing statistical accuracy.
So Right Price A/B Testing is considered as the best app in the marketplace consists of this vital data. You should install it to make change your store.
Highlight features
Provide accurate data
Simple to install and use
Can pause or delete your campaign
Can give the number of views and conversions
Give out simple recommendation
Price: $8
Rating:1.0 / 5
Always Be Testing ‑ A/B Splits by Ecom fastlane
If you are a merchant, you always dream of maximizing your store's capacity, along with potential and if you believe that your sales could be more promoted, but you wonder where to start, let's try on Always Be Testing developed by eCom Fastlane. With the app, you can feel easy to identify those elements of products lists that can help you convert more shoppers. Always Be Testing app provides you with short-link, which means that you can receive short URL's to help you control the changes later. Unlike the other testing app, the app can allocate your customers in real-time and then send you accurate data. By doing this, you can easily compare in details. Moreover, you can check and view how customers react to test and control listings during the course of the similar test. Don't forget that if you have any questions, emails or comments, don't hesitate to send emails to the app team to ask for instant support.
Highlight features
Take advangtage of current traffic to increase sales and conversion
Generate A/B Splits to test products images, price or shipping
Provide simple but effective interface to to identify the landing pages
Keep URL link short to control changes later
Allow users to allocate customers and give users accurate data
Price: $29/month. 14-day free trial.
Rating:5.0 / 5
How AVADA.io ranks Shopify A/B Testing apps list
These above 3 A/B Testing apps for Shopify are ranked based on the following criterias:
The ratings on Shopify App store
The app's rank on search engines
The prices and features
The app provider's reputation
Social media metrics such as Facebook, Twitter and Google +
Reviews and assessment by AVADA.io
Top 3 Shopify A/B Testing Apps
Special thanks to all vendors which contributed the best 3 Shopify A/B Testing apps. We honestly recommend you to give every app above a try if possible. We create Shopify apps review series with the aim of helping Shopify online stores find the best A/B Testing for their website. All of the information on the review (including features, description, prices, and links) is collected from the vendor's website or their own published page/ selling channels.
The list of the 3 best Shopify A/B Testing apps is kept up-to-date on a regular basis by our team. Please feel free to reach us out if you have any questions related to this app review.
Don't see your app on the list? Wanna contribute more content to this review? Contact us
People also searched for
shopify ab testing apps

ab testing apps for shopify
top ab testing app for shopify

top shopify ab testing apps