Shopify 3D product image Apps 2020
5+ Best Shopify 3D product image Apps from hundreds of the 3D product image reviews in the market (Shopify Apps Store, Shopify Apps) as derived from Avada Commerce Ranking which is using Avada Commerce scores, rating reviews, search results, social metrics. The bellow reviews were picked manually by Avada Commerce experts, if your app about 3D product image does not include in the list, feel free to contact us. The best 3D product image app collection is ranked and result in July 2020, the price from $0. You find free, paid 3D product image apps or alternatives to 3D product image also. The Top 50+ Shopify Free Apps for Every Store.
5 Best 3D product image Apps for Shopify
Here is a list of 5 best Shopify 3D product image apps:
Spin Studio by Spinstudio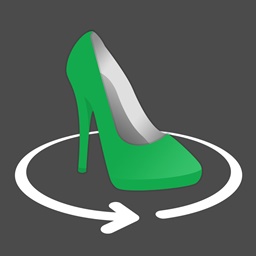 If you are looking for an app that brings you the function of creatively displaying your products, Spin Studio - Spinning Images is the one you need. Once you install this tool, it allows you to show your products in 360 spinning photos or in other words, your consumers can view the products from any angles. Besides, you can get full control of the details of the images which means you can control the look of your products or how it appears to your clients. The software also supports using product animation for your storefront then you can take this advantage to attract visitors. You can change the design of the app as well then it can match your style or your store theme. There are even more features that you can enjoy when using this app with the payment starting from $0/month only.
Highlight features
Provide 360 spinning product photos
Allow shop owners to have full control over photo details
Easy to edit the design of the app
Support goods animation at storefront
Simple to customize the spinning settings
Price: Start from $0/month
Rating: 9 - 5.0 / 5
Logocopter by Ketchup communications ltd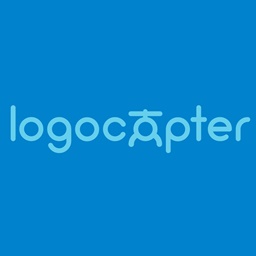 If you are a wholesaler or a retailer, you may want to show your consumers what product brands you currently offer, Logocopter can help you to make your website more professional and beautiful with gorgeous images of brands. Once you install this tool, it allows you to create or edit the logos of the brands available on your shop. You can use the preview mode to see what your store will look like after your changes then you don't waste your time traveling between homepage and settings page to observe the result of adjustments. Moreover, you can add/remove or change the order of the logos on your storefront to attract your consumers, for example, you can put the most well-known brand first. Another point is that you can use the app forever with a one-time payment of $20 only.
Highlight features
Allow shop owners to generate/edit brand's logo
Available to add/remove or change the order of logos
Support of previewing store page with logocopter
Pay once and use forever
Able to choose the position of displaying the logos
Price: $20 one-time charge
Rating: 9 - 3.2 / 5
Spiff 3D Product Customiser by Spiff
Being able to visualize the finished, customized product in your consumer previous to purchase is a powerful manner of reducing pre-buy risk perceptions and, therefore, cart abandonment.
With the invention of the 3D product, clients can interact together with your merchandise using the computer, tablet or mobile. Now, 3D product programs already exist on Shopify. Spiff takes 3D product renders to the next degree, permitting you to personalize the product in actual-time dynamically. This is especially beneficial if your shop gives products that have customization and personalization alternatives. In those cases, within the past, it's been hard to constitute these merchandise to the patron visually. Besides, the extension to this capability is the AR functionality of the Spiff app where the customized product can activate an AR enjoy the use of the Spiff local mobile telephone app.
You can let customers design their items when they order, so you will get a high-resolution print-ready pdf attached to your store order.
Highlight features
Customers can add images
Can create backgrounds from an illustration
Allow using espoke fonts
Provide augmented reality
Can create your customizable characters
Price: 0
Rating: 2 - 5.0 / 5
Geometry by Geometry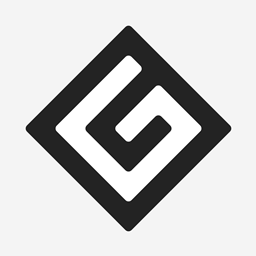 If you are looking for an intelligent app makes your online store as well as your products more beautiful, Geometry must be one of the best choices. This app displays 3D models of your items to clients. This leads to a brand new shopping experience for your customers. Thanks to this, they can see the images of expected items in 3D, which means they can perfectly know about the appearance and status of their desired products. As a result, they will love to be engaged with your online shop. By using this app, you can manage items and models easily. More than that, you can totally control all settings such as lighting, textures, and camera in the easiest way. Last but not least, this app can integrate with your store quickly and simply so that it will match perfectly with your store right from start. Don't miss these awesome widgets by getting it now.
Highlight features
Display 3D models of your items to clients
Encourage clients to be engaged with your shop
Allow you to manage items and models easily
Integrate with your store quickly and simply
Help you manage all settings effectively
Price: $10/month. 14-day free trial. Additional charges may apply.
Rating: - 0.0 / 5
bevelPix 3D Viewer by Matter and form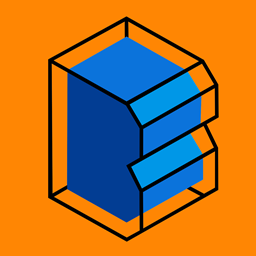 There are many apps that provide users with the function of displaying products in 3D model but bevelPix 3D Viewer can bring you the differences. When you install this tool, it allows you to present your goods in a three-dimensional way and your clients can interact with the products from the bottom, top and sides. In other words, you can show your buyers all perspective of your offerings and your customers can click, rotate, drag and zoom to see the details. Another interesting feature is that this app supports the use of VR. You just need a VR headset like Google Cardboard, Oculus, etc. then you can use bevelPix 3D Viewer from your browser. Besides, you can use the 2D images together with the 3D to provides your buyers with more selection of displaying the products.
Highlight features
Allow users to display products in three-dimensional way
Show all perspectives of the products
Easy for clients to interact with 3D versions of products
VR uses are supported
Available to add 3D models together with regular images to gallery
Price: $250/month. 30-day free trial.
Rating: - 0.0 / 5
How Avada.io ranks Shopify 3D product image apps list
These above 5 3D product image apps for Shopify are ranked based on the following criterias:
The ratings on Shopify App store
The app's rank on search engines
The prices and features
The app provider's reputation
Social media metrics such as Facebook, Twitter and Google +
Reviews and assessment by Avada.io
Top 5 Shopify 3D product image Apps
Special thanks to all vendors which contributed the best 5 Shopify 3D product image apps. We honestly recommend you to give every app above a try if possible. We create Shopify apps review series with the aim of helping Shopify online stores find the best 3D product image for their website. All of the information on the review (including features, description, prices, and links) is collected from the vendor's website or their own published page/ selling channels.
The list of the 5 best Shopify 3D product image apps is kept up-to-date on a regular basis by our team. Please feel free to reach us out if you have any questions related to this app review.
Don't see your app on the list? Wanna contribute more content to this review? Contact us
Comments for 3D product image
---
---
People also searched for
shopify 3d product image apps

3d product image apps for shopify
top 3d product image app for shopify

top shopify 3d product image apps