How to Disable a Gift Card on Shopify
Last updated: December 01, 2023
In this post, you're going to learn how to disable a gift card on Shopify. But first:
What is a Gift Card?
If you are using any e-commerce platforms to sell your products like Shopify, then you might not want to miss out on a special type of product called gift cards. The function of gift cards is now available on the Shopify platform and not only you but also your customers will become fans of this new feature, particularly during the seasons of holiday shopping online. One of the benefits of gift cards is to provide the customers or the recipients with a flexible way on how to buy a gift from your online store to someone, which makes it easier to share your customers' love to your store brands while still retaining their freedom of choice. Besides, gift cards can aid in increasing your sales and making your brands become more professional.
Customers can easily purchase a gift card in the same way they spend time buying another product from your stores on Shopify. After purchasing, they will receive an email containing a gift card code as well as the instructions on how to view or print gift cards online. As a store owner, you can customize your page that your customers visit to view those gift cards. Take note that gift cards on Shopify are flexible and you can do many things with it, such as adding a new gift card product or updating it, filtering gift cards or just simply putting them into various collections. When you do not want to get a gift card enabled on your online stores, you can also know how to disable a gift card on Shopify by taking several steps that are shown clearly below.
How to disable a gift card on Shopify
Step 1: Log in your Shopify admin
As you are a merchant, you need to log in your Shopify account to use all the functions of gift cards. Type your email and password to complete this initial step.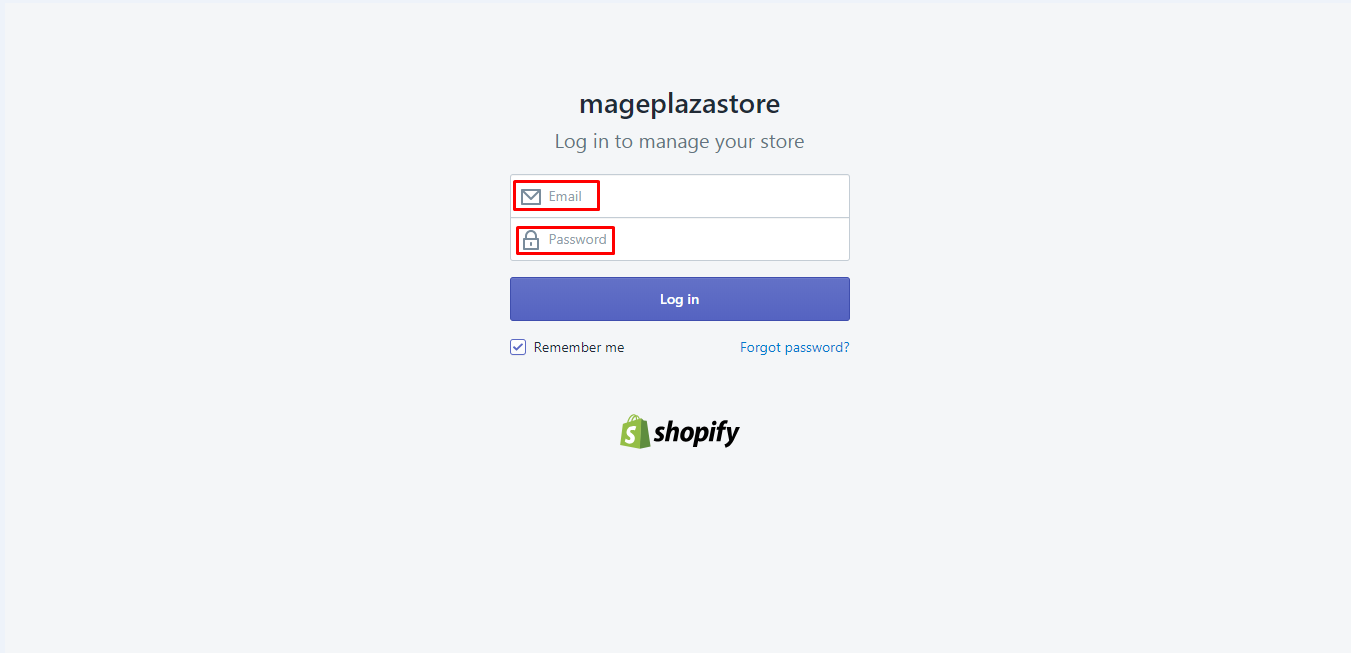 Step 2: Choose Product > Gift Cards
From the Shopify admin, choose Product > Gift Cards.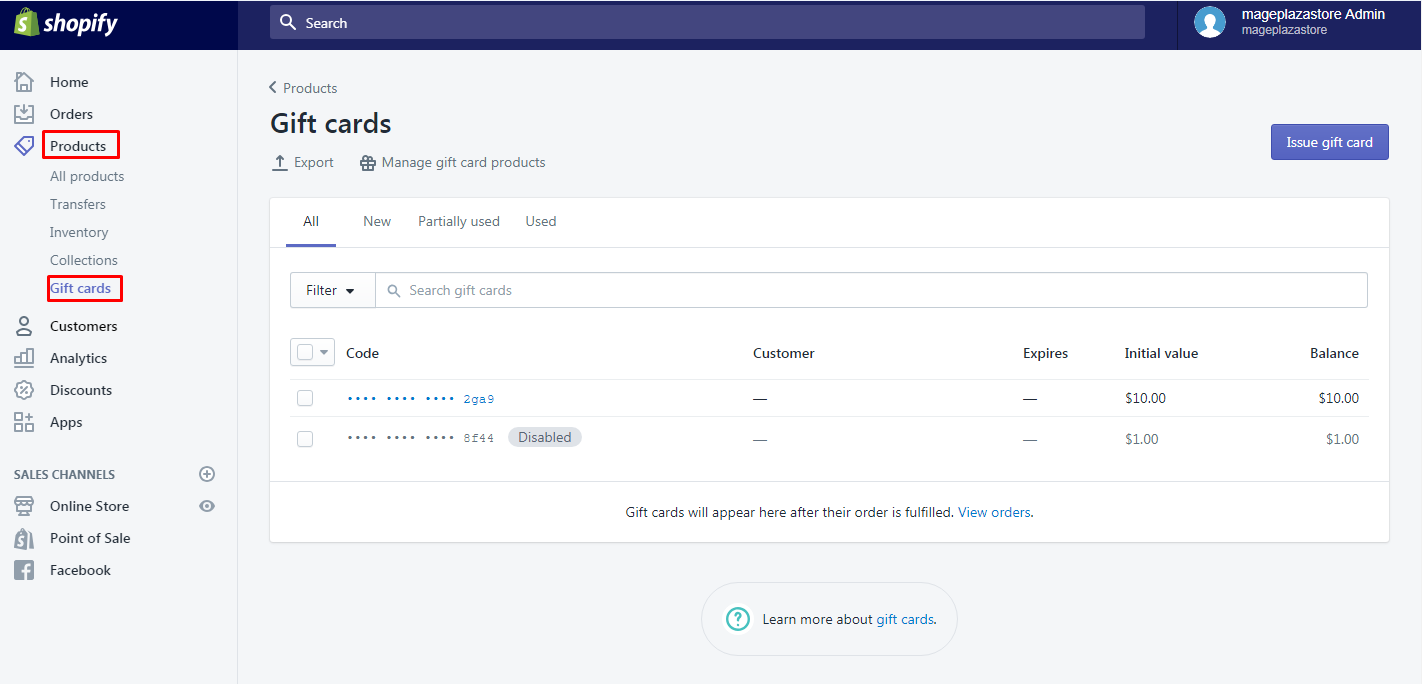 Step 3: View the detailed information of a gift card
As you can see, gift cards with their codes will be shown. If you want to view the detailed information of a gift card, click the code. There is some information that will be displayed on the table, including the gift cards' remaining balance, Creation date, Expiration date, Order, Purchased by or Product. Check the following picture.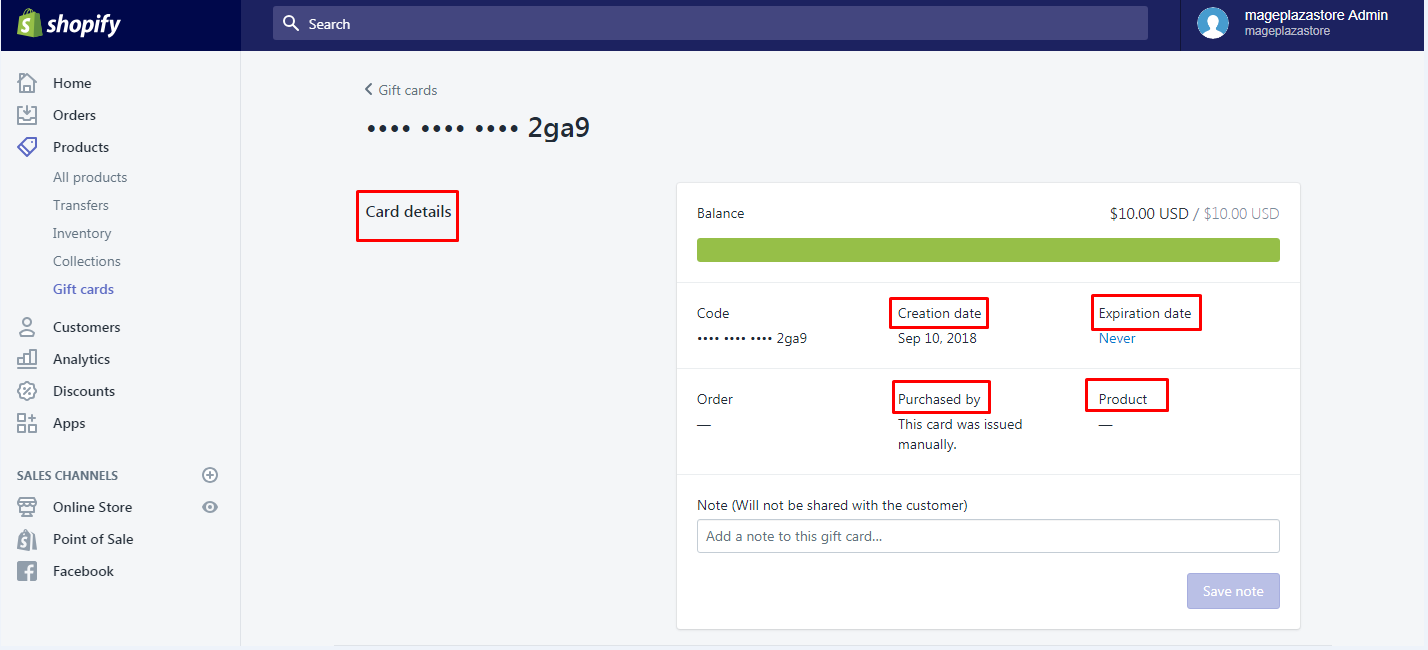 Add a note if you want and remember that when you write a note, this will not be shown to the customers. After finishing all, don't forget to save it by selecting Save note.
Step 4: Go to Disable gift card
You want to disable your gift cards, then go to Disable gift card.

Step 5: Confirmation by clicking Disable
You need to confirm again whether you want to disable the gift card you have chosen by clicking Disable.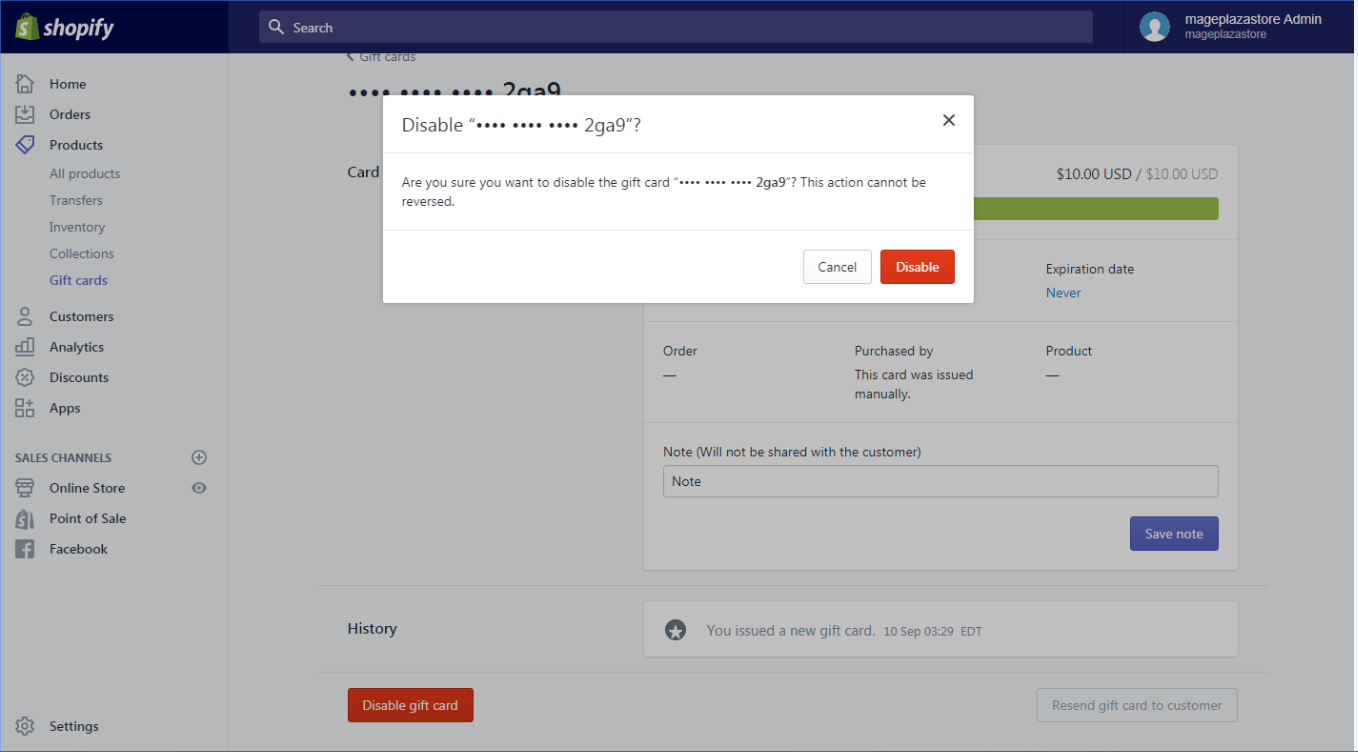 Step 6: Select Gift cards again to check
Select again Gift cards on your Shopify admin to check if your task is successful or no. You will see a small box labeled Disable right next to the code.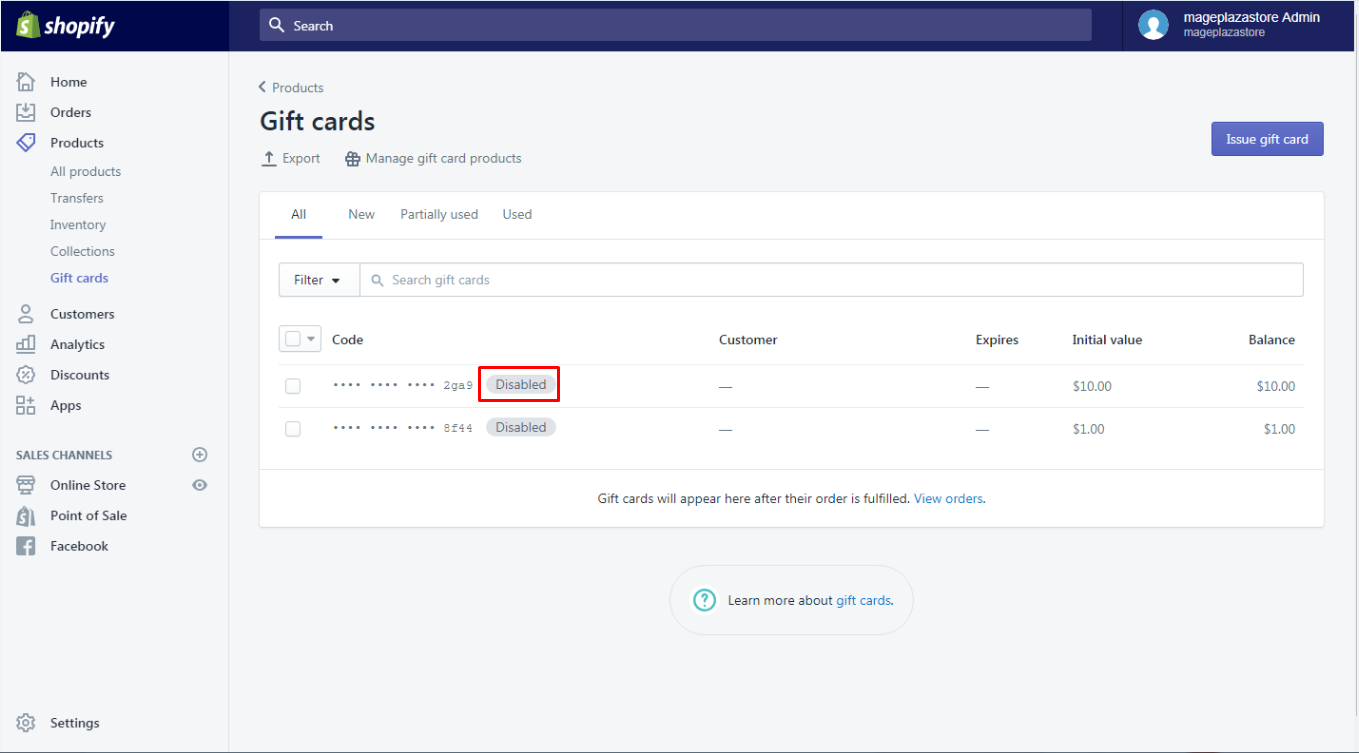 Conclusion
So that's how you disable a gift card on Shopify. Before doing it, do remember that disabling gift cards is permanent. You can manipulate the same way when you have more than one gift card that wants to be disabled.
Related Posts:
---
Mike is a content writer at Avada, with a love for video games, gadgets, and software. He has been writing about the industry now for over 7 years. He likes to keep up-to-date with the latest software releases. He's also an avid reader, and he enjoys spending time outdoors with family and friends. When he's not working, you can usually find him playing video games or exploring new outdoor activities.