How to Sell on Walmart? Everything You Need To Know!
As a retailer, you attract lots of customers and sell as much as possible. But selling just on your website limits your reach to people actively searching for the products that already know you. There's a lot of people who never find your website.
One way to increase your reach and revenue is to list your products on popular marketplaces. Some of the popular ones include Amazon, and eBay — 65% of sellers use Amazon and eBay to sell their products. This brings their products to people who already spend time browsing these platforms. One major drawback of these marketplaces, though, is that they're saturated with competition, making it harder to stand out.
The great news is there's another, a newer marketplace that offers as many benefits and benefits as these big marketplaces, but with less competition. If you sell on the Walmart marketplace, where the competition is less fierce, you can have a huge opportunity to stand out and meet your business goals.
In this article, I will introduce you to how you can start selling on the Walmart marketplace step-by-step. But before we get to that, let's have a look at why selling on Walmart will help your business grow.
Read more: 6+ Best Shopify Walmart Integration Apps
Why you should sell on the Walmart Marketplace
Walmart offers Free 2-Day Shipping
Amazon launched Prime membership in 2005. One of the program's major benefits is the 2-day free shipping feature. It's actually one feature Amazon promotes aggressively. Customers get an invitation to join Prime membership on the homepage while browsing categories and choosing a shipping option at checkout.
As the second-largest online marketplace — after Amazon — Walmart 's response to Amazon Prime is the Walmart Free 2-Day Shipping tag. With the tag, sellers can guarantee fast shipping, capture ready-to-buy shoppers, and gain more visibility for their products.
You'll notice there's a filter for shipping options in any category search on Walmart.com's left navigation. The 2-Day Shipping offer is highlighted in bold, green text to stand out from other shipping options. Free shipping tag product listings also have the same bold, green text, making it easy for shoppers to scroll down a page to see which products qualify:
This bold color is also present in the actual product page where free 2-Day Shipping is displayed clearly on the page:
To be qualified to offer free 2-Day Shipping, there are four criteria you need to meet:
On-time delivery >95%
On-time shipping >95%
Low cancel rate <2%
Valid tracking rates >95%
In addition to these criteria, you also need a solid return policy, strong customer service support and at least 100 orders fulfilled in the last 30 days. Walmart uses these criteria to ensure that sellers can fulfill their job when customers request free 2-Day Shipping.
When selling on Walmart, you have a big opportunity to increase your sales, as only a few on-site sellers use 2-Day Shipping. You have a better chance of standing out — especially when shoppers filter for the fast shipping — and growing faster than a seller focused more on selling on just one marketplace, like Amazon.
Benefits 2-Day Shipping
Increased search ranking. We found that products with 2-Day Shipping tags tend to appear closer to the search results. The higher your products are searching, the better your sales chances.
Filtered searches. When customers buy at the last minute or just want a 2-Day Shipping fast shipping filter, your products appear first, improving your chances of closing more sales.
Buy box prominence. The 2-Day Shipping tag will help get your products purchased sooner than other third-party sellers selling the same products, even if your prices are slightly higher than the competition.
Experience a sales lift. The Free 2-Day Shipping offer is an untapped opportunity for a Walmart site with more than 110 million unique visitors per month. With so few sellers using this tag to sell their products when filtering by shipping options, it puts your products before your target audience.
Speeds purchasing process. Tags help customers find and sort quickly what they're looking for, so they can buy earlier than later.
When selling on Walmart, spend some time working on the criteria for free 2-day shipping. Your hard work will pay off as the free shipping tag means you are qualified to offer the type of shipping customers expect from online sellers.
Walmart provides the option to outsource your fulfillment to its approved partner
In competition with Walmart, Amazon offers seller's options to help attract and sell to as many new customers as possible:
Amazon Fulfillment Access (FBA) program
The Amazon product marketing option
Sellers can run marketing campaigns with these two features, spreading their reach, and using FBA to offer a 2-day free shipping guarantee.
Walmart responded to this by sellers the option to use a Walmart-approved fulfillment partner to help manage performance ads and market their products.
On top of that, Walmart offers Performance Ads that use the CPC(Cost-Per-Click) model you 're already familiar with other ad types, and the process is self-service. So depending on which products you sell, you can decide which listings to focus on. Using a Walmart-approved fulfillment partner for fulfillment alongside Performance Ads is particularly handy during holidays when making more sales is a top priority, and orders need to be filled out quickly.
Marketplace performance ads appear in two ways. For instance, individual products are flagged with "Sponsored Product":
And there is a "Sponsored Products" slider at the bottom of product category pages. This field makes it easy for customers to look through content related to their main search:
Benefits of advertising and outsourced fulfillment on Walmart
Stress-free delivery and shipping. You don't need to store inventory, and you can be confident your products are shipped with quality in mind.
Ease-of-management self-service. Research customer product types and how they relate to each other. Find out what the keywords are and start bidding on them to make your products easier to find and rank higher than the products of competitors.
Model cost-per-click. Sellers can decide an advertising budget and test what types of products attract most shoppers and sell best. If shoppers don't click ads, you don't pay.
Improved reach. For the various ways shoppers browse Walmart.com, performance ads appear in multiple locations.
Walmart has a huge brand power
Although Walmart's been around longer than Amazon, in terms of annual online sales, it's close to the e-commerce giant. Walmart.com opened its platform in 2016 to allow third-party sellers to sell their own products and access their loyal customer pool. Once you're approved as a seller, building your brand and generating sales takes much less time and energy when you're backed by Walmart.
When shoppers log into Walmart.com to buy new gadgets, clothes, and household products, your listings look like the listings of Walmart. The only difference is that your listings need to have seller information, return policy, and contact information.
Also, when you sell on the Walmart marketplace, your products are qualified for special Walmart programs. For example, although the seller of the following laptop is Electronic Express, not Walmart, it still qualifies for Walmart Protection Plan:
Benefits from the Walmart brand:
Building trust. Having your products on Walmart Marketplace speaks to your quality and value. You're partnered with a large, well-known retailer using a strict approval process where other established, diverse brands can reach a wider audience.
Wider audience reach. People in your target audience who may never have found your website and products will find you on a platform where they spend their time online.
Reliability. If you're a new brand, but you've built a solid reputation so far, you've got the benefit of a leading brand to back up your quality and build credibility among shoppers.
When you sell on Walmart, you can take advantage of the reputation and trust that the retail giant has built up among its audience over the decades.
Walmart provides many full-service and specialty listing tools
Integrations are an effective way to automate repetitive tasks and reduce input error risk. When you sell on Walmart, you have the flexibility to integrate the tools you already use and find more efficient new ones.
Integrations are an effective way to automate repetitive tasks and reduce risks from input errors. When you sell on Walmart, you have the flexibility to integrate the tools you already use and find more efficient new ones.
When selling on Walmart, you can use automation to manage pricing and promotions or stock quantities stored in multiple warehouses compared to manually managing inventory at one location.
Integration benefits:
Tools enable smooth business management. Walmart Marketplace supports a variety of platforms to facilitate automation. There will be at least one platform to meet your needs.
Serve unique needs. With access to over 30 different integrations, depending on your business requirements, you can choose between full-service and specialty integrations.
Experiment with different integrations to find those that fulfill your needs best. Once you've set up your process, you can sit back and pay more attention to other business areas that need your focus.
The complete guide on how to sell on the Walmart Marketplace
Requirements
Walmart Marketplace is a professional seller community. This means you must apply to sell on Walmart.com by first demonstrating that you meet your seller requirements. Besides having a registered business and warehouse in the U.S., you must also confirm:
First-class customer service
History of marketplace or eCommerce success
Unique product assortment
Fast and reliable fulfillment
Competitive pricing
Step 1: Sign up to become a Walmart seller
Once you've figured out that you meet Walmart.com's selling requirements, you'll need to apply online.
When you're completing the application, you'll need to provide:
US business address and tax IDs
Form W-9 or FormW-8 along with an EIN verification letter from the DOT (Department of Treasury)
Your planned integration method for your product catalog (API, bulk upload, solution provider)
Your primary product categories, catalog size, and related details about the products you'll be selling on Walmart.com
The method of delivery you'll be using
If you're an international seller, you'll need:
US Tax ID/EIN # (IRS Form W-9)
International business name
US legal business name
US warehouse(s) address
International HQ address (non-US)
After completing and submitting your application, Walmart will review and confirm by email if you get approved.
Step 2: Complete your registration
After receiving an email confirming your acceptance to the Walmart Marketplace, you can complete your registration.
Click the link in your confirmation email to complete the following steps:
Create a password
Review and accept the Walmart Retailer Agreement
Confirm your business name and company address
Complete Form W-9 for tax purposes
Sign up for Payoneer, which is Walmart's payment partner
Confirm your shipping information. When confirming shipping information, you will be asked to choose your fee structure and delivery methods.
Pricing model
To calculate shipping fees, you can choose from these two available options:
Total order price (tiers): Choose this option if you offer free shipping rates based on total order.
Item weight or quantity of items per order: Select this option if you charge shipping rates based on quantity and/or weight of items shipped.
Shipping methods and regions
There are different shipping methods and regions. For each of these shipping methods (value, standard, expedited, and next day), choose the regions to which you are shipping by switching the Enable option to green and entering transit time, price range, and rate.
Note that these available options are your default shipping – you can create shipping exceptions later on. When you finish, click "Submit"
Step 3: Create your profile
You've completed your registration at this point, it's time to complete your Partner Profile. Go to your settings in the "Seller Center" section and fill out the following information.
Company info
Enter details about your company including your display name, company logo, and a short description of your brand.
Customer service
Provide your customer service details by entering your Customer Service Policy. This should include email address support, operating hours, and a dedicated customer service phone number. There is a limit of 4,000 characters, and links to other websites are not allowed.
Manage contacts
Provide details of the people who are responsible for the five main areas of your business.
Business management
Customer service
Integration/technical
Partner performance
Shipping/fulfillment
You must assign at least one person to each area of responsibility. The information that you need to provide includes their name, email, and telephone number.
Shipping
Enter your shipping information for your customers' expectations. This information need to contain:
Standard processing schedule: the location where you ship from and your office closure days
Shipping policy: information about how you handle shipping (limited to 4,000 characters).
Returns
Configure default return methods, rules, and fees by confirming:
Refund processing time: this, currently, must be within 48 hours of receiving the returned item.
Label printing: whether you use Walmart's return shipping service or your own carrier
Return center: provide at least one return center
Return rules: How long until customers have to return their items (note that the window starts seven days after the ship date of the item)
"Keep it" rules: refund orders without taking the product back.
You can modify these options for individual items using the Return Rules Spec at Bulk Return Rules Updates.
Privacy policy
Fill out a privacy policy that describes how you protect customer data. Note that this field is limited to 4,000 characters, and links to other websites are not allowed.
Taxes
Complete the following details about sales tax:
Nexus: Choose the state(s) where you charge sales tax
Tax code for shipping: Provide tax codes for the shipping methods you offer
Sales tax policy: Make it clear about your general tax policies and rules
Step 4: Upload your items and orders
That's it for all of the boring stuff. Now it's time for the exciting part of selling on the Walmart marketplace – uploading your products and doing a test order (optional).
Before uploading your products
To upload products to Walmart.com, choose your integration method. Choose from the following:
API: The most stable and secure method, but requires Walmart technical integration. It is therefore best suited for large product catalogs and technical team companies.
Bulk upload: This is the most common method, and it involves creating a catalog Excel spreadsheet and uploading it to the Seller Center.
Single item: While this is the most time-consuming method, it is useful for first-time products and involves directly entering your catalog into a form in the Seller Center.
Solution Provider: For those using a solution provider, integrate directly with Walmart, and upload products automatically.
Uploading products
To upload your products to the Walmart marketplace using the bulk upload method, complete the following:
Identify the right category for your items
Prepare product image URLs
Download Seller Central 's Full Item Spec (Add New Items > Download category)
Complete the details of the item
Save Spec and upload to Central Seller (Add New Items > Upload Spec > Submit)
You can check upload progress by heading to Items & Inventory's Feed Status page.
Note: 10% or 1,000 (whichever is less) of your products must be in saleable condition, with inventory and price, and 95% of your items must be properly classified.
Previewing products
After uploading your product, you can preview your listings and do a test order. Go to the "Manage Order" page and select the "Preview Item" link next to the product you want to preview.
Testing an order used to be a mandatory step, but Walmart recently changed it to make it optional. If you're happy with your product preview and want to run a test order, follow the steps below.
Identify the item you want to test and update the price to $19.99 or less and the inventory to 1.
Click the Publish Item link under actions.
Click on the "Purchase Item" link under the "Actions" column.
Perform tests on order cancellation, shipping, and modifications to ensure everything performs as it is supposed to.
If the rest runs successful, reset the inventory level and price.
Try doing this test on 2-3 products before you mark this stage as complete.
Step 5: Launch
Once you're ready to launch your store on the Walmart Marketplace, go to the launch checklist to confirm your staff is ready, shipping methods are fully set, partner settings are complete, the catalog is correct, and your Payoneer account is active.
Then click the "Ready to Launch" and confirm your request. Walmart reviews your profile and confirms your launch within about 48 hours.
Recommendation:
Final Words
Selling on Walmart Marketplace is absolutely worth it. The Walmart.com marketplace is a golden opportunity for established brands to expand their market reach. Business owners should come up with a good strategy for how they can leverage the Walmart platform, as they may need to use a different pricing structure or plan to deal with the competition. Once approved, you can expect higher order volume and minimum fees, plus brand awareness and credibility on Walmart. I hope this article has given you valuable information about how to sell on Walmart.com. Please feel free to leave a comment for further discussion. :-)
Related posts:
New Posts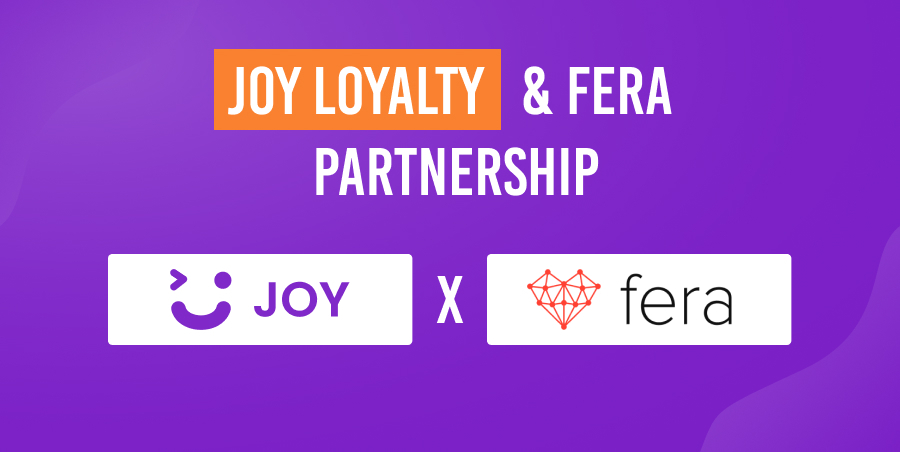 Subscribe
Stay in the know
Get special offers on the latest news from AVADA.
40k
subscribers has been joined!
Earn $10 in reward now!