Shopify Walmart Integration Apps 2020
2+ Best Shopify Walmart Integration Apps from hundreds of the Walmart Integration reviews in the market (Shopify Apps Store, Shopify Apps) as derived from Avada Commerce Ranking which is using Avada Commerce scores, rating reviews, search results, social metrics. The bellow reviews were picked manually by Avada Commerce experts, if your app about Walmart Integration does not include in the list, feel free to contact us. The best Walmart Integration app collection is ranked and result in January 2020, the price from $0. You find free, paid Walmart Integration apps or alternatives to Walmart Integration also. The Top 50+ Shopify Free Apps for Every Store.
2 Best Walmart Integration Apps for Shopify
Here is a list of 2 best Shopify Walmart Integration apps:
Walmart Integration by Cedcommerce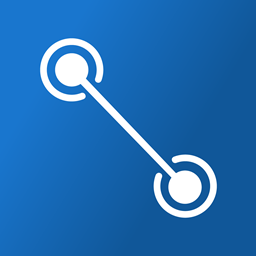 Developed by CedCommerce, Walmart Integration is a wonderful app help you to join in an ideal marketplace. With this, you are able to enter every value such as inventory, prices, barcodes, category mapping and attribute mapping in one go. In other words, you only need to type all the values one time in one place, which is really comfortable. Furthermore, this app gives you real-time synchronization to update changes made in prices, orders or item inventory instantly. Especially, this app has a widget named Walmart Repricer which is for you to win buy box. As you win that box, you not only receive more orders but also gain more trust from the buyers. Walmart Integration provides you with the ability to retire and re-inject products. When you don't want to sell your items in this marketplace, you can choose to retire. As soon as you desire to back to sell, just need to re-inject items. Let it be your powerful supporter now.
Highlight features
Allow you to enter every values in one go
Synchronize changes in real time on Walmart and Shopify
Help you establish shoppers' trust
Provide you with ability to retire and re-inject items
Drive more orders by winning buy box
Price: Start from $0/month
Rating: 78 - 4.2 / 5
Walmart‑CA Integration by Cedcommerce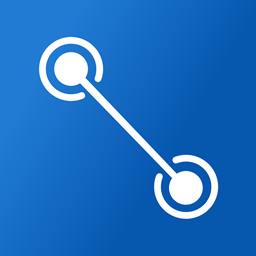 Walmart-CA integration is invented with a view to supporting internet-based shops to maximize the marketing of place. The installation of the app requires no expertise skills, no coding compulsory. Just click on download and then you can import goods from other online warehouses. Walmart - CA integration provides a lot of great tools allowing users to have an amazing experience. First, the admins can save much of time because the app creates an automatic system of ordering and shipment. Moreover, the app allows you to connect with Walmart in Canada, hence the quality of goods would win customers' trust. Second, the app offers a lot of experts to assist you in handling with troubles. The training can be on-the-spot, or one-one tutorial or via emails or chats. The most interesting feature of the app is that recurring updates are available to update regularly in particular time such as a quarter or a month. To use the full package of the app, you can choose one in three packages: fee, basic ($50 per month) and advanced ($30 per month).
Highlight features
Create an automatic system of order and shipment
Offer an account manager
Offer on-the-spot training from your require
Use lists of handling orders
Save time in updating products
Price: Start from $0/month
Rating: - 0.0 / 5
How Avada.io ranks Shopify Walmart Integration apps list
These above 2 Walmart Integration apps for Shopify are ranked based on the following criterias:
The ratings on Shopify App store
The app's rank on search engines
The prices and features
The app provider's reputation
Social media metrics such as Facebook, Twitter and Google +
Reviews and assessment by Avada.io
Top 2 Shopify Walmart Integration Apps
Special thanks to all vendors which contributed the best 2 Shopify Walmart Integration apps. We honestly recommend you to give every app above a try if possible. We create Shopify apps review series with the aim of helping Shopify online stores find the best Walmart Integration for their website. All of the information on the review (including features, description, prices, and links) is collected from the vendor's website or their own published page/ selling channels.
The list of the 2 best Shopify Walmart Integration apps is kept up-to-date on a regular basis by our team. Please feel free to reach us out if you have any questions related to this app review.
Don't see your app on the list? Wanna contribute more content to this review? Contact us
Comments for Walmart Integration
---
---
People also searched for
shopify walmart integration apps

walmart integration apps for shopify
top walmart integration for shopify

top shopify walmart integration apps