Shopify Vimeo Apps 2020
7+ Best Shopify Vimeo Apps from hundreds of the Vimeo reviews in the market (Shopify Apps Store, Shopify Apps) as derived from Avada Commerce Ranking which is using Avada Commerce scores, rating reviews, search results, social metrics. The bellow reviews were picked manually by Avada Commerce experts, if your app about Vimeo does not include in the list, feel free to contact us. The best Vimeo app collection is ranked and result in July 2020, the price from $0. You find free, paid Vimeo apps or alternatives to Vimeo also. The Top 50+ Shopify Free Apps for Every Store.
7 Best Vimeo Apps for Shopify
Image Gallery + Video Gallery by Enormapps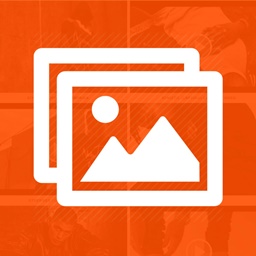 Visualization always plays an important role in capturing customers' attention and making impression. Image and Video gallery is a great choice for those who want to own amazing albums of pictures like albums of clothes to increase the number of sales. With the app, you are able to make hundreds of lookbook without fear of overload for the memory card. Users can have a magnificent experience when using directly the app's distinctive features. First, Image and video gallery is equipped with link to add characteristic. It means that once visitors click on an album, a lot of photos will appear, and to have a closer look on each picture, just click on that photo and an additional link will lead visitors to watch closer. Moreover, users are able to write their captions or tag the related price or person on each picture. Second, the app ensures the speed of uploading hundreds of photo at one time, hence your store can bring to buyers' satisfaction. Third, video galleries are also available to meet the demands of customers who always have higher expectation every day. With special galleries for videos, you can classify types of videos and apply various showing effects to make your clip become more unique. The app offers 21-day free trial and four packages: basic ($4.99 per month), professional ($7.99 per month), premium ($12.99 per month creating up to 12 galleries) and enterprise ($19.99 per month making up to 24 galleries).
Highlight features
Create lookbook without disturbed ads
Add captions or tags on each image
Make amazing videos with animations
Produce your own albums
Self-organize lookbooks
Price: From $4.99/month. 21-day free trial.
Rating: 145 - 4.9 / 5
EasyVideo ‑ Product Videos by Nexusmedia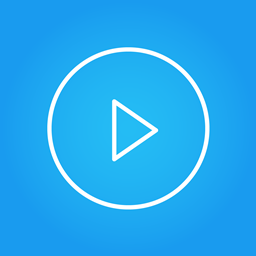 If you are looking for an app which allows you to add a video for introducing your goods then boost your conversion rate, EasyVideo is the one you need. You have to install the app first then you just need to copy and paste the link of the Youtube or Vimeo video to use it for any items in your store. Even if you don't know anything about grabbing the embed code for the video, the software will help you with the rest, which means you just need to install the app, enter the video link and it the program will display the video instead of the normal picture of the product. You can choose the way it shows up that suit your theme or based on your taste as well. The app can work well on most of the case, however, there are themes that requires extra configuration through app settings. If you are hesitating about paying for this software, you can try for free for 7 days first then decide to use it or not later.
Highlight features
Enrich user interface of the shop
Easily use videos for illustrating products
Simply adjust video setup
Do not require video coding
Work for most of themes without additional app configuration
Price: $5/month. 7-day free trial.
Rating: 64 - 4.9 / 5
EVM Video Gallery App by Expert village media technologies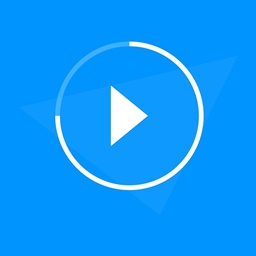 Videos ‑ EVM Video Gallery by Expert Village Media Technologies is one of the best video gallery maker that you can ever have. With multiple video galleries provided, you can add Youtube and Vimeo videos to your gallery. The video galleries are super easy to be created using dashboard and can be added more than one video in just one go to save your time and effort. Once added, the videos can be reordered or sorted, and more than that, they can be reviewed inside the admin itself so that you can fully customize the videos to keep it controlled. Get Videos ‑ EVM Video Gallery to receive your 7-day free trial.
Highlight features
Multiple video galleries provided
Easy to use dashboard to create the video gallery
Allow to preview the videos inside admin itself
Allow to reorder or sort the videos once added
Add multiple videos in one go
Price: $15/month. 7-day free trial.
Rating: 39 - 4.7 / 5
Cozy Video Gallery by Ecommerce addons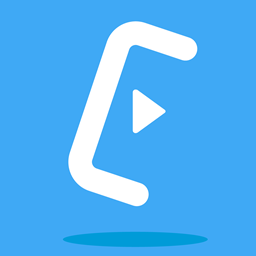 With Cozy Video Gallery by eCommerce Addons, you can reach many features that will turn your store into a video gallery. Cozy Video Gallery allows you to create unlimited galleries to embed in your store, so that you can increase your store's conversion in the best way. To gain trust from the customers, Cozy Video Gallery recommends you to use the reviews showing feature that will show real reviews from real customers which will be considered the best in showing the products' quality. By using Cozy Video Gallery, you can adjust the number of your videos per row and add hover effects on your videos to make the best video gallery ever that will impress the customers. Install Cozy Video Gallery now for free!
Highlight features
Provide unlimited galleries to embed in store
Increase conversion
Show real reviews from real customers to gain trust
Adjust the number of videos per row
Add hover effects on videos
Price: $2.99/month
Rating: 32 - 4.8 / 5
Media Gallery by Powr.io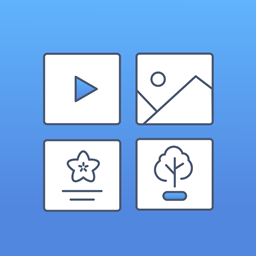 With YouTube + Vimeo Video Gallery by POWr.io, you can easily turn your store into a wonderfull video feed. The app helps highlighting your products and sales by using images and videos, so that your content can reach the customers easier as they are more exciting than normal content. With customizable unique design with lightbox popup allowed, your store not only can be neat and well organized with unique design, but also can be easier to browse and to provide what people need. By using YouTube + Vimeo Video Gallery, you can add text and media to increase customers' interaction and to improve rank at search engines and add text search for faster searching experience for the customers. Free plan is available as long as you install YouTube + Vimeo Video Gallery now.
Highlight features
Highlight products and sales by images and videos
Customizable unique design
Add text and media to increase interaction
Enable lightbox popup
Add text search to search faster
Price: Start from $0/month
Rating: 27 - 4.5 / 5
Editorify by Importify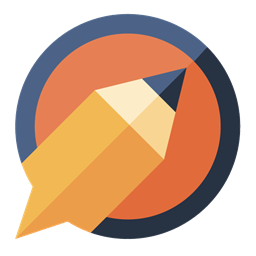 Reviews Importer ‑ Editorify by importify is a Shopify app that helps you gain customers' trust and boost sales by showing them trustworthy user reviews and explainer videos. You could import product reviews from big e-commerce platforms such as Aliexpress, Amazon, Etsy, Alibaba, Taobao and more, as well as high-quality photo reviews. You could also import explainer videos from Youtube or Vimeo to increase your product awareness. The app is designed to be as simple to use as possible with its user-friendly interface.
Highlight features
Import product reviews from big e-commerce platforms
Import photo reviews
Import explainer videos to increase product awareness
Integrate with Importify, Dropified, Oberlo, Zonify and Expressfy dashboard
User-friendly interface
Price: $9.95/month. 1-day free trial.
Rating: 18 - 4.8 / 5
Video Slider by Powr.io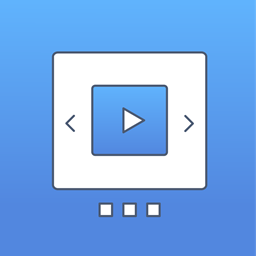 Sometimes, when adding videos to show more details about your store and products to the customers, there may be more than one video that you want to show off to give visitors a better look about your products. By using Video Slider + Carousel provided by POWr.io, you can attach a slide of videos to your page without any inconvenience. This Video Slider + Carousel app which gives you the best video slides will provide a full pack of information about your products and your store policy, which is considered very informative and convenient for your clients when entering the website, and can also attract the customers by showcasing the products' best features. With the video slider provided by Video Slider + Carousel, you will be free to customize it from its title to its sizing, transitions, colors, fonts, etc to give you the most elegant and matchy look for your store. By allowing Youtube and Vimeo videos to every part of your store and even providing customized buttons and descriptions to redirect customers to any relevant pages immediately, Video Slider + Carousel will give your customers the best experience using your website. Install Video Slider + Carousel right now for free!
Highlight features
Can be used to provide information and promote products
Supply you with a fully customized video slider
Attract customers by showcasing your products
Using customized buttons and descriptions to direct customers to the products related page
Allow every Youtube and Vimeo videos of your choice to every part of the store
Price: Free
Rating: 5 - 3.2 / 5
How Avada.io ranks Shopify Vimeo apps list
These above 7 Vimeo apps for Shopify are ranked based on the following criterias:
The ratings on Shopify App store
The app's rank on search engines
The prices and features
The app provider's reputation
Social media metrics such as Facebook, Twitter and Google +
Reviews and assessment by Avada.io
Top 7 Shopify Vimeo Apps
Special thanks to all vendors which contributed the best 7 Shopify Vimeo apps. We honestly recommend you to give every app above a try if possible. We create Shopify apps review series with the aim of helping Shopify online stores find the best Vimeo for their website. All of the information on the review (including features, description, prices, and links) is collected from the vendor's website or their own published page/ selling channels.
The list of the 7 best Shopify Vimeo apps is kept up-to-date on a regular basis by our team. Please feel free to reach us out if you have any questions related to this app review.
Don't see your app on the list? Wanna contribute more content to this review? Contact us
People also searched for
shopify vimeo apps

vimeo apps for shopify
top vimeo for shopify

top shopify vimeo apps