Best Shopify Video Slider Apps
Top 8 Best Shopify Video Slider Apps in 2023
8+ Best Shopify Video Slider Apps from hundreds of the Video Slider reviews in the market (Shopify Apps Store, Shopify Apps) as derived from AVADA Commerce Ranking which is using AVADA Commerce scores, rating reviews, search results, social metrics. The bellow reviews were picked manually by AVADA Commerce experts, if your app about Video Slider does not include in the list, feel free to contact us. The best Video Slider app collection is ranked and result in June 2023, the price from $0. You find free, paid Video Slider apps or alternatives to Video Slider also. The Top 50+ Shopify Free Apps for Every Store.
Quick Comparisons of the Best Shopify Video Slider Apps
| # | App Name | Vendor | Pricing | Rating | Image | Action |
| --- | --- | --- | --- | --- | --- | --- |
| 1 | Image Slider + Carousel | POWr.io | 0 | 4.5/5 ⭐️ | | Get app! |
| 2 | Enorm Image Slider | enormapps | From $3.99/month. 7-day free trial. | 4.9/5 ⭐️ | | Get app! |
| 3 | Video Background | Code Black Belt | $6.99/month. 7-day free trial. | 4.7/5 ⭐️ | | Get app! |
| 4 | EasyVideo ‑ Product Videos | NexusMedia | $5/month. 7-day free trial. | 4.9/5 ⭐️ | | Get app! |
| 5 | EVM Video Gallery App | Expert Village Media Technologies | $15/month. 7-day free trial. | 4.7/5 ⭐️ | | Get app! |
| 6 | Media Gallery | POWr.io | Start from $0/month | 4.5/5 ⭐️ | | Get app! |
| 7 | Video Slider | POWr.io | Free | 3.2/5 ⭐️ | | Get app! |
| 8 | Slider Revolution | SmartDataSoft | From $7/month. 7-day free trial. | 4.0/5 ⭐️ | | Get app! |
Top 8 Best Video Slider Apps for Shopify stores:
Here is a list of 8 best Shopify Video Slider apps:
Image Slider + Carousel by Powr.io
When you want to draw your customers' attention, one of the best ways is to make your site become attractive. With beautiful Image Slider + Carousel, you can equip and enhance your slide.
Firstly, you will have a fully customizable slider that adds slider captions, custom slider arrows, buttons, videos, slider borders slider backgrounds, and more to make your image slider POP. Besides, attractive slider transitions provide 18 different slider transition styles and add slider thumbnails to make your image slider standout. Set your image slider on a loop to make sure customers do not miss any necessary information. You can select the speed for the slides in your slider too. Moreover, you can show off your collections in a slider. This collection presents your progress and attracts the visitor with beautiful slides.
POWr Image Slider + Carousel is simple to put in. Create your own Image Slider, and add it to any page of your Shopify store with free fee download.
Highlight features
Fully customizable slider
Attractive slider transitions
Easy to optimize slider
Support mobile responsive on any device
Supports text in any language
Price: 0
Rating:4.5 / 5
Enorm Image Slider by Enormapps
This Enorm Image Slider app is one of the apps on Shopify marketplaces that support the Shopify store owners to create and show multiple sliders. These beautiful lookbook images will impress any online sellers with multiple features from this app. With this app, the online merchants can customize the images' sizes, add any texts, or add any links. Therefore, the app users can use their creativity to make their shops more outstanding comparing millions of competitors in this competitive marketplace.
By the experts from Enormapps Shopify app supplier, the Shopify store owners own a neat slider layout. Whenever the visitors come to their shops, it is easy to attract them with logo sliders. All the brands will be displayed professionally. Besides, by adding links to their images, the Shopify store owners can redirect their customers to their products or their pages. Moreover, the attractive carousel slider with a neat rotating layout.
By this app, the Shopify store owners can upload multiple photos at once so that they can save a lot of time. Furthermore, all images will be displayed beautifully and responsive on any screens. The customers can choose to press any images on the gallery and make their lookbook more fashionable by the custom tool.
Highlight features
Customize the creative sliders images
Add text or comments on the images
Provide the brands with professional logos
Easy to set up notifications
Allow to upload multiple images at once
Price: From $3.99/month. 7-day free trial.
Rating:4.9 / 5
Video Background by Code black belt
Usually when visiting a website, you can always see what background videos can do to spice up a plain boring website. Your website can also be exactly that interesting just by using Video Background • Video Suite powered by Code Black Belt. With this app, you can choose any video to be your website's background video, even if the video is from Youtube or any of your prepared list. The operating process is also super simple with just one click instead of all the usual time consuming steps to install your video. As fast as the install process, your video will be ready in just one minute and can be customized in every of its aspect. You can choose whether you want the video to be on your site's background or as a specific section, manage the video's size, audio, place to be displayed, etc. To get all of these wonderful features, all you have to do is to install Video Background • Video Suite with a 30-day free trial specially for you!
Highlight features
Decorate your website with a gorgeous handpicked background video
Can prepare your video in one minute
Install video in a more effective, less complicated way
Allow any video from Youtube or from selected list
Background videos are fully customizable in every aspect
Price: $6.99/month. 7-day free trial.
Rating:4.7 / 5
EasyVideo ‑ Product Videos by Nexusmedia
If you are looking for an app which allows you to add a video for introducing your goods then boost your conversion rate, EasyVideo is the one you need. You have to install the app first then you just need to copy and paste the link of the Youtube or Vimeo video to use it for any items in your store. Even if you don't know anything about grabbing the embed code for the video, the software will help you with the rest, which means you just need to install the app, enter the video link and it the program will display the video instead of the normal picture of the product. You can choose the way it shows up that suit your theme or based on your taste as well. The app can work well on most of the case, however, there are themes that requires extra configuration through app settings. If you are hesitating about paying for this software, you can try for free for 7 days first then decide to use it or not later.
Highlight features
Enrich user interface of the shop
Easily use videos for illustrating products
Simply adjust video setup
Do not require video coding
Work for most of themes without additional app configuration
Price: $5/month. 7-day free trial.
Rating:4.9 / 5
EVM Video Gallery App by Expert village media technologies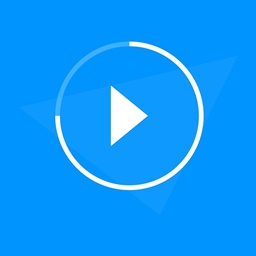 Videos ‑ EVM Video Gallery by Expert Village Media Technologies is one of the best video gallery maker that you can ever have. With multiple video galleries provided, you can add Youtube and Vimeo videos to your gallery. The video galleries are super easy to be created using dashboard and can be added more than one video in just one go to save your time and effort. Once added, the videos can be reordered or sorted, and more than that, they can be reviewed inside the admin itself so that you can fully customize the videos to keep it controlled. Get Videos ‑ EVM Video Gallery to receive your 7-day free trial.
Highlight features
Multiple video galleries provided
Easy to use dashboard to create the video gallery
Allow to preview the videos inside admin itself
Allow to reorder or sort the videos once added
Add multiple videos in one go
Price: $15/month. 7-day free trial.
Rating:4.7 / 5
Media Gallery by Powr.io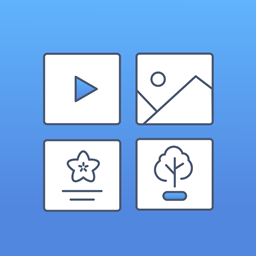 With YouTube + Vimeo Video Gallery by POWr.io, you can easily turn your store into a wonderfull video feed. The app helps highlighting your products and sales by using images and videos, so that your content can reach the customers easier as they are more exciting than normal content. With customizable unique design with lightbox popup allowed, your store not only can be neat and well organized with unique design, but also can be easier to browse and to provide what people need. By using YouTube + Vimeo Video Gallery, you can add text and media to increase customers' interaction and to improve rank at search engines and add text search for faster searching experience for the customers. Free plan is available as long as you install YouTube + Vimeo Video Gallery now.
Highlight features
Highlight products and sales by images and videos
Customizable unique design
Add text and media to increase interaction
Enable lightbox popup
Add text search to search faster
Price: Start from $0/month
Rating:4.5 / 5
Video Slider by Powr.io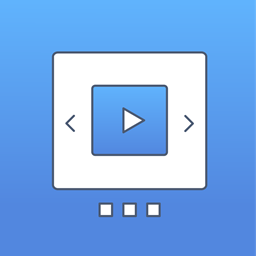 Sometimes, when adding videos to show more details about your store and products to the customers, there may be more than one video that you want to show off to give visitors a better look about your products. By using Video Slider + Carousel provided by POWr.io, you can attach a slide of videos to your page without any inconvenience. This Video Slider + Carousel app which gives you the best video slides will provide a full pack of information about your products and your store policy, which is considered very informative and convenient for your clients when entering the website, and can also attract the customers by showcasing the products' best features. With the video slider provided by Video Slider + Carousel, you will be free to customize it from its title to its sizing, transitions, colors, fonts, etc to give you the most elegant and matchy look for your store. By allowing Youtube and Vimeo videos to every part of your store and even providing customized buttons and descriptions to redirect customers to any relevant pages immediately, Video Slider + Carousel will give your customers the best experience using your website. Install Video Slider + Carousel right now for free!
Highlight features
Can be used to provide information and promote products
Supply you with a fully customized video slider
Attract customers by showcasing your products
Using customized buttons and descriptions to direct customers to the products related page
Allow every Youtube and Vimeo videos of your choice to every part of the store
Price: Free
Rating:3.2 / 5
Slider Revolution by Smartdatasoft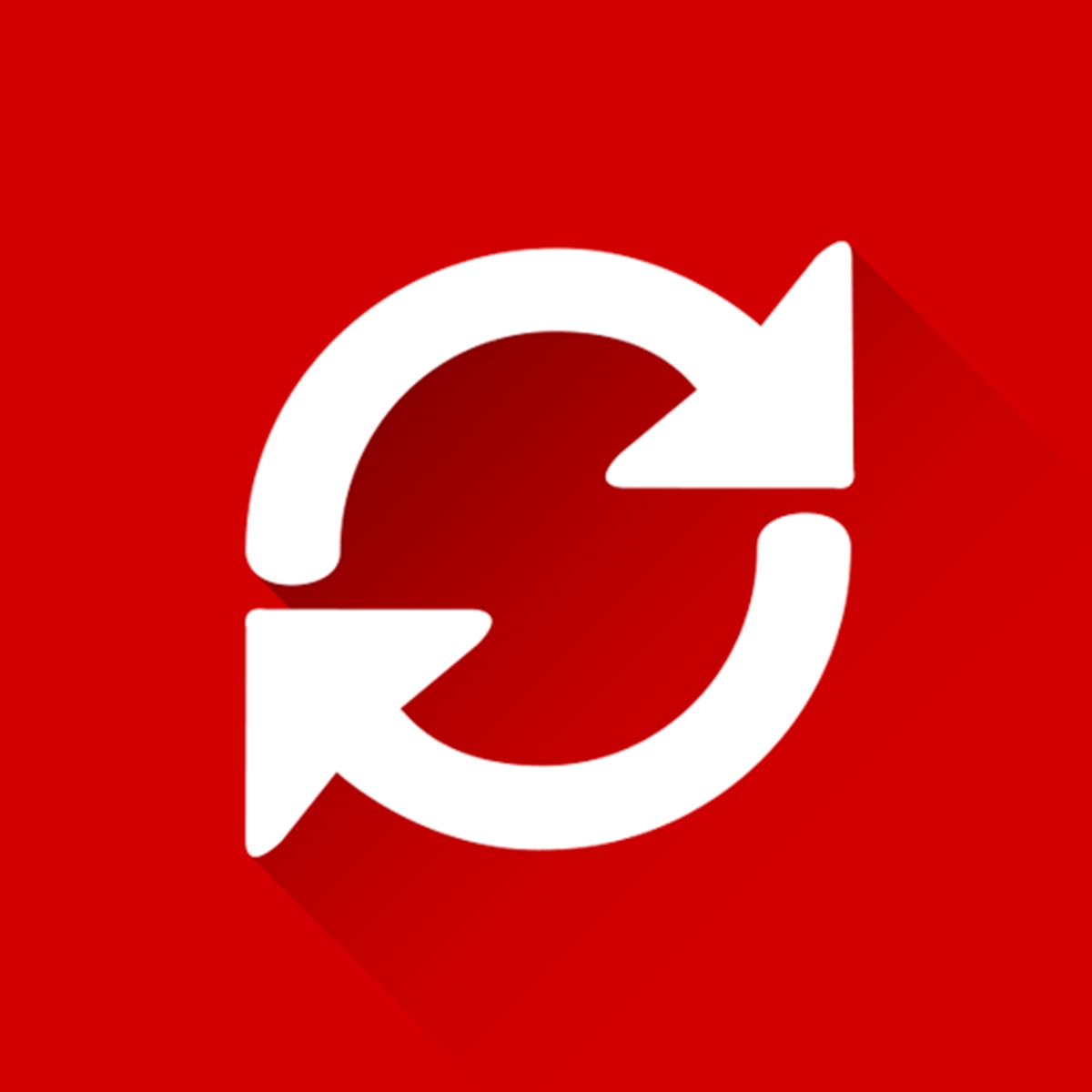 The Slider Revolution app is considered as one of the most effective apps of the Smart DataSoft Shopify app supplier to make the content of their shops more social and known. Without any codes, the Shopify store owners enable installing this app easily. And then this Slider Revolution app will allow the users to show social content using sliders from social media such as Facebook, Youtube, Instagram, etc.
All these basic sliders or carousels are editable so that the Shopify store owners easily customize their sliders beautifully and professionally, for example, responsive size images. In addition, the Shopify store owners can navigate with this app, which helps them save a lot of time searching for a product among millions of items. Besides, the WYSIWYG editor is also an effective tool to edit their photos easily and effectively. From the social media, the store owners can have custom-build content, Slider Revolution allows the app users to create not only their ordinary image and video but also any longer sliders.
To make their images more impressive, this app also supports the users with Drag and Drop tool. Furthermore, when using this app, the videos can be stopped on Blur or played the video only in ViewPort. There are unlimited sliders that can be shown on a page; therefore, the Shopify buyers will be impressed by a seamless of images. Last but not least, all these images can be links with the Actions on Slides.
Highlight features
Edit the sliders easily
Support to navitigate
Provide a WYSIWYG editor to edit photos effectively
Customize the content on social media
Allow to customize videos such as Blur
Price: From $7/month. 7-day free trial.
Rating:4.0 / 5
How AVADA.io ranks Shopify Video Slider apps list
These above 8 Video Slider apps for Shopify are ranked based on the following criterias:
The ratings on Shopify App store
The app's rank on search engines
The prices and features
The app provider's reputation
Social media metrics such as Facebook, Twitter and Google +
Reviews and assessment by AVADA.io
Top 8 Shopify Video Slider Apps
Special thanks to all vendors which contributed the best 8 Shopify Video Slider apps. We honestly recommend you to give every app above a try if possible. We create Shopify apps review series with the aim of helping Shopify online stores find the best Video Slider for their website. All of the information on the review (including features, description, prices, and links) is collected from the vendor's website or their own published page/ selling channels.
The list of the 8 best Shopify Video Slider apps is kept up-to-date on a regular basis by our team. Please feel free to reach us out if you have any questions related to this app review.
Don't see your app on the list? Wanna contribute more content to this review? Contact us
People also searched for
shopify video slider apps

video slider apps for shopify
top video slider for shopify

top shopify video slider apps