How to Sell on Wish.com? The Ultimate Guide for Merchants
Wish.com, an eCommerce marketplace, was founded in 2011 by former Yahoo and Google engineers. It is a direct-from-China bargain hunting website featuring hundreds of different shops and millions of items worldwide.
Compared to other online shopping sites. Wish.com helps you personalize your shopping experience using their proprietary algorithm that recommends items for you based on previous purchases and behaviors that you have refused or missed. The Wishlist helps you to save your product and buy it later or post it via your social media accounts.
With more than 25 million users in around 50 countries, Wish is the industry leader in mobile shopping in the U.S. and the U.K. and delivers goods directly from the manufacturer to consumers from different countries. They ignore physical stores as they're fully web-based, and all shopping is done through the wish app and website. If you want to make money from selling on Wish, you need to know how the platform works and what practices you should take to yield the best results. And you're going to learn about all of that in this article! Now let's jump right into the details.
About Wish.com
Wish has gained more than 1 million registered merchants who are actively selling on its platform.
The Wish.com shopping app has acquired about 300 million users around the world.
More than 2.4 million transactions are processed on a daily basis.
Wish enables sellers to sell in 78 countries worldwide.
The Wish marketplace spends over US$ 500 Million per year on Facebook ads, making it the largest advertiser on Facebook.
Wish, in 2017, was the most downloaded shopping app in the US.
Wish had about 32.5 million downloads in the US, and currently has more than 200 million items listed on its eCommerce platform.
Wish is now the number one shopping app in about 42 countries.
The Wish marketplace has raised the capital funding of more than US$ 1 billion from several Venture Capital firms.
What are the benefits of Selling on The Wish Marketplace?
The Wish.com app is very different from every other marketplace. They've adopted the gamification idea to deliver a really authentic shopping experience with a lot of gaming features all over the web. The "Shopping Made Fun" feature could not have been more apt. Besides all that, other features make the Wish market interesting to improve your sales:
Sellers Pay as they Sell without Flat Fees: Sellers have free access to the Wish marketplace and its services. Sellers will only be paid a fee when the commodity is delivered. It's easy; no payment is required if there are no sales coming.
Sellers have access to a huge number of smartphone shoppers. It's a great way to grow your eCommerce business. Complete access to the Wish mobile app is also provided. There is no need to build a different app to explore the possibilities of eCommerce.
Sellers are provided with the Wish product targeting features. It enables sellers to more precisely identify potential buyers within a given product category.
How Much Does It Cost To Sell on Wish:
Wish is one of the seller-friendly eCommerce markets that pay sellers with Pay only when you sell:
Zero registration fee.
Any monthly or annual subscription fees
No listing fee for goods
Wish's sales fee (up to 15%), which is determined by adding order and delivery prices.
To understand the sales fee, let's take the example provided at the wish merchant center: you have indicated that the selling price for the item is $8.00, and the shipping cost is $2.00. Note that Wish has a profit share of 85/15. In this scenario, Wish will pay you a total of $8.50 for the sale of this item, which is 85 percent of the total amount, i.e., $10.
What can you Sell on The Wish Marketplace?
Before jumping into how to sell on Wish, let's have a look at some of many categories that sellers can sell under on Wish.com:
Fashion
Tops
Baby & Kids
Gadgets
Home Decor
Watches
Accessories
Wallets & Bags
Makeup & Beauty
Phone Upgrades
Bottoms
Many others.
How to Sell On The Wish Marketplace?
Here's how you can start selling on wish marketplace:
Input your email address and select the country your shop is based in.
Click on the "Create" button, and your store will be created.

Confirm your account by verifying it with the email address you provided.

Input additional details required for store setup.
Start uploading your products by assigning the relevant categories.
Input the payment info & choose your desired payment gateway(s)
Accept Wish's terms & conditions.
Your store and products will be live once approved.

Start making money on the Wish Marketplace!
7 Tips For Boosting Your Sells on the Wish Marketplace
Target the Right Market
By finding the right market segment to sell your goods, you will make a big business profit. Finding the right market means identifying the right or future customers and deciding if they are in need of your goods.
Wish was popular because the market segment it targeted was initially overlooked by other eCommerce startups. What have they done? They identified the need for discounted products online. They were able to corner their segment of the rising market much earlier than their competitors.
Pricing
Customers go to Wish because they are looking for discounted prices. So, do not set your price so high, as it might scare away customers. Also, do not price your products so low that you end up making little to no profits.
Wish provides low prices because of a direct-to-consumer model that emphasizes low-cost, unbranded products, and typically makes money by volume. If they overpriced the goods they sold on their platform, they would have had to bargain with their buyers, and they would not have had the impact.
Target Impulse Buying
When you want to sell on Wish, try selling impulse goods, these kinds of items will boost your sales. Impulse products are the ones that people purchase on their impulses. You will do so by telling the clients what items people like the most.
It's unlikely that many customers who visit your site know exactly what they're looking for. When your store sells a wide variety of items, it can be intimidating, particularly if the buyer is new. When people come to your web, they can be drawn to products that are popular.
You see, the entire philosophy behind the Wish experience is based on speed and momentum. Shoppers go to Wish's website to check for sales instead of searching for actual items. By maintaining low commodity prices and flexibility, Wish has managed to put itself at the top of its competitors.
Rewarding customers
Focusing on customer retention is among the most cost-effective ways to increase online sales. One way to reward loyal customers and big spenders are by consumer loyalty programs that help both consumers and sellers. These systems offer consumers additional opportunities to buy more and keep their product top-of-the-line via automatic reminders.
You can choose whether to reward your clients based on their actions. For example, you can have a point-based plan with your own currency that can be exchanged for discounts, free gifts, or free shopping.
Learn more about your targeted market
The more insights you have about your target audience, the better. You'll be able to recommend products that best suit your client. Wish extracts data from social media accounts, app-browsing patterns, backgrounds, etc., and is able to recommend that their consumers are more likely to buy items. This is very significant, particularly when the state of purchase is on pulses.
Arrange your Products in a well-organized manner
What's going to happen when the shop is badly designed? First, you lose clients, second, the shop appears to be untrustworthy. Two of the issues that suggest bad design on your web are the lack of a simple value proposition, confusing navigation, or hard-to-read font.
Even if you correctly execute the above, you will still make a few errors, such as incorrect product segmentation or simply placing too many items on one page or not finding the right balance between text and visuals.
A clearly organized store would also draw visitors. Arrange the products in a fair and transparent format that helps consumers to easily search for the items they want. You may list hot sales items for promotional activities and rate this category first.
Offer Discounts
It may sound completely non-rocket-science, but not that many eCommerce sites offer discounts to their customers. Wish has begun to provide consumers with low priced goods, so don't worry about your profit margin.
By offering deals that draw a lot of customers, more customers mean more sales. You may not make a lot of money from selling one product, but if you're successful in selling thousands, that's the success. Everyone wants to get a good deal, so maybe that's the best way to push more sales.
Recommended: 10 Principles to Help you Sell Anything to Anyone
Common Concerns about Wish: Addressed!
Is Wish App legit?
So many people have this question, especially those who are new to Wish. The answer is a big fat YES for sure. Wish was founded and developed by Danny Zhang and Peter Szulczewski, who are former developers from Google and Yahoo. The Wish App now has more than 2 million merchants and 300 million monthly active users, which generated about $1.9 billion in revenue in 2018. With its impressive market performance, Wish becomes one of the major players in global eCommerce now for both buyers and sellers.
How does Wish sell for so cheap?
Many buyers are confused and, sometimes, suspicious of why prices on Wish are so low. You can see it as a crucial part of the market strategy of Wish. Wish needs to find a competitive advantage for their business, as Amazon is the leader in the eCommerce world by now, any other eCommerce companies are not in the position to beat Amazon in the current situation. For this reason, Wish turns to low-cost, non-branded products that allows them to set low prices.
Buyers may be concerned about the product quality as Wish is selling so cheaply. But that is mostly unnecessary as Wish has a full set of return policies and a dedicated customer service team to protect both buyers and sellers.
Who can be sellers on Wish?
Wish brings goods to potential customers that are most likely to buy them. Merchants can be producers, brand owners, distributors, craftsmen, designers, and artists. Merchants must create, produce, or own distribution/retail rights for the goods they sell through Wish. Here are two important things to remember when you are selling on Wish:
Self-Serving
Wish facilitates but fails to conduct transactions between consumers and sellers — Wish can not function as a merchant's retailer. Merchants are required to represent themselves, thereby following instructions and responding to users themselves. In the event of drop-shipping, merchants must be able to drop the ship on a scale.
Service Products
In general, service products are not permitted to appear on Wish. There are a few exceptions noted below that are permitted as they produce a new, tangible , physical item.
Any service that does not create a new, visible, physical object is not allowed (for example: tailoring, restoring or fixing an object, picture retouching or color correction).
Custom orders for a particular object are permitted (e.g. custom dress or painting).
Listings that do not comply with the Wish policies may be deleted from the Site. Merchants with multiple instances of non-compliance can have their accounts removed, access to the Vendor Dashboard withdrawn, and/or transactions cancelled.
What are prohibited items on Wish?
Any Wish seller is responsible for complying with the laws that apply to you, your shop and your products, including any limits on the shipping of your products. There are some types of items that Wish does not allow on the Wish Platform, even if they are legal and otherwise meet Wish 's sales criteria. Some things aren't in the spirit of Wish. The following types of products are not allowed on Wish:
Counterfeit products;
Products whose copyrights you don't own;
Services: Any service product that is not a tangible, physical item;
Products that are not tangible or must be delivered digitally (virtual goods and digital goods); Alcohol;
Dangerous chemicals;
Gift cards, physical or digital;
Tobacco and other smokeable products (electronic cigarettes included); Lighters;
Piercing gun and tattoo gun;
Bike and motorcycle helmet;
Plant seeds;
Live animals, illegal animal products;
Human remains/body parts (excluding hair and teeth);
Pornography and adult material;
Firearms and/or weapons;
Nudity;
Child car seat, child harness, and recalled toys;
Hate crime and items or listings that encourage, encourage or glorify hatred of or otherwise demean individuals based on: race , ethnicity, faith, gender , gender identity, disability or sexual orientation; including items or content that promote organizations with such views;
Wish's customer base may include children as young as 13 years old, so products that are not appropriate for children to view or buy are not appropriate for Wish. Wish will remove products that they determine are not within the spirit of Wish. Those products will be removed from the marketplace, and the merchant's selling rights may be suspended and/or terminated.
Final words
With offices around the world from the United States to Europe, Wish is one of the leading cross-border eCommerce marketplaces. As the number one1 shopping app on Google Play and number two on Apple store, selling on Wish enables you to reach consumers from more than 80 countries around the world. I hope this article has given you valuable insights into how to get started on Wish.com. Now, go and build your own store on Wish!
Related Posts:
New Posts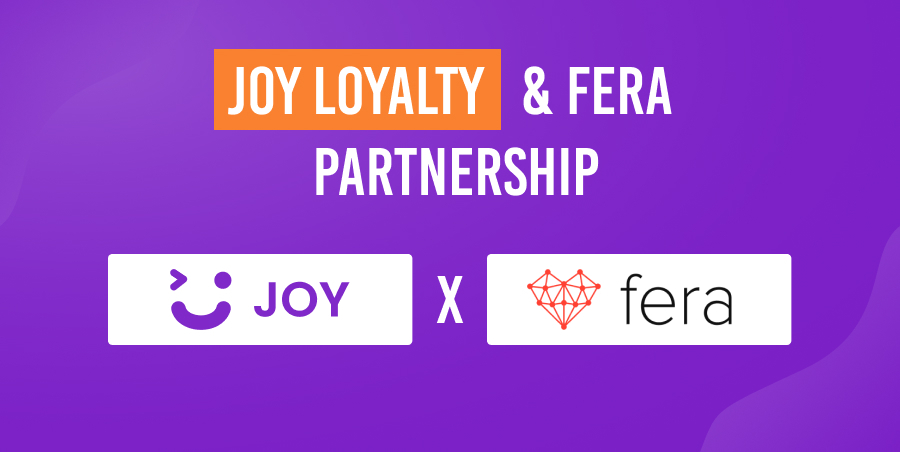 People also searched for
how to sell on wish
selling on wish
how to boost sales on wish marketplace
boost sales on wish marketplace
how to sell on wish in 2021

sell on wish 2021
how to sell on wish.com
selling on wish.com
guide to sell on wish
sell on wish for beginner
selling guide on wish

how to sell things on wish
how to sell on the wish
how to sell items on wish
how to sell goods on wish
how to sell stuff on wish
Subscribe
Stay in the know
Get special offers on the latest news from AVADA.
40k
subscribers has been joined!
Earn $10 in reward now!